Mexican wine? Yes, please! While you might not have heard of it, the highly underrated Valle de Guadalupe region of Mexico has some incredible vinos. On my latest trip back to North America, I had a dream wine tasting adventure south of the border and got to try all of the best Mexican vintages.
About two hours south of San Diego, on the northern Baja California peninsula, you'll find the impressive wine selection of Valle de Guadalupe.
Simply referred to as Valle by the locals, this region has more than 100 wineries producing renowned vintages. Plus it's a foodie's ultimate destination!
Valle de Guadalupe in Mexico is home to countless artisan cheese makers, craft breweries, olive oil producers, and farm to table restaurants. With a gorgeous location beside the Pacific Ocean, this region is blessed with prime seafood.
Here's everything you need to know about wine tasting in Valle de Guadalupe in Mexico.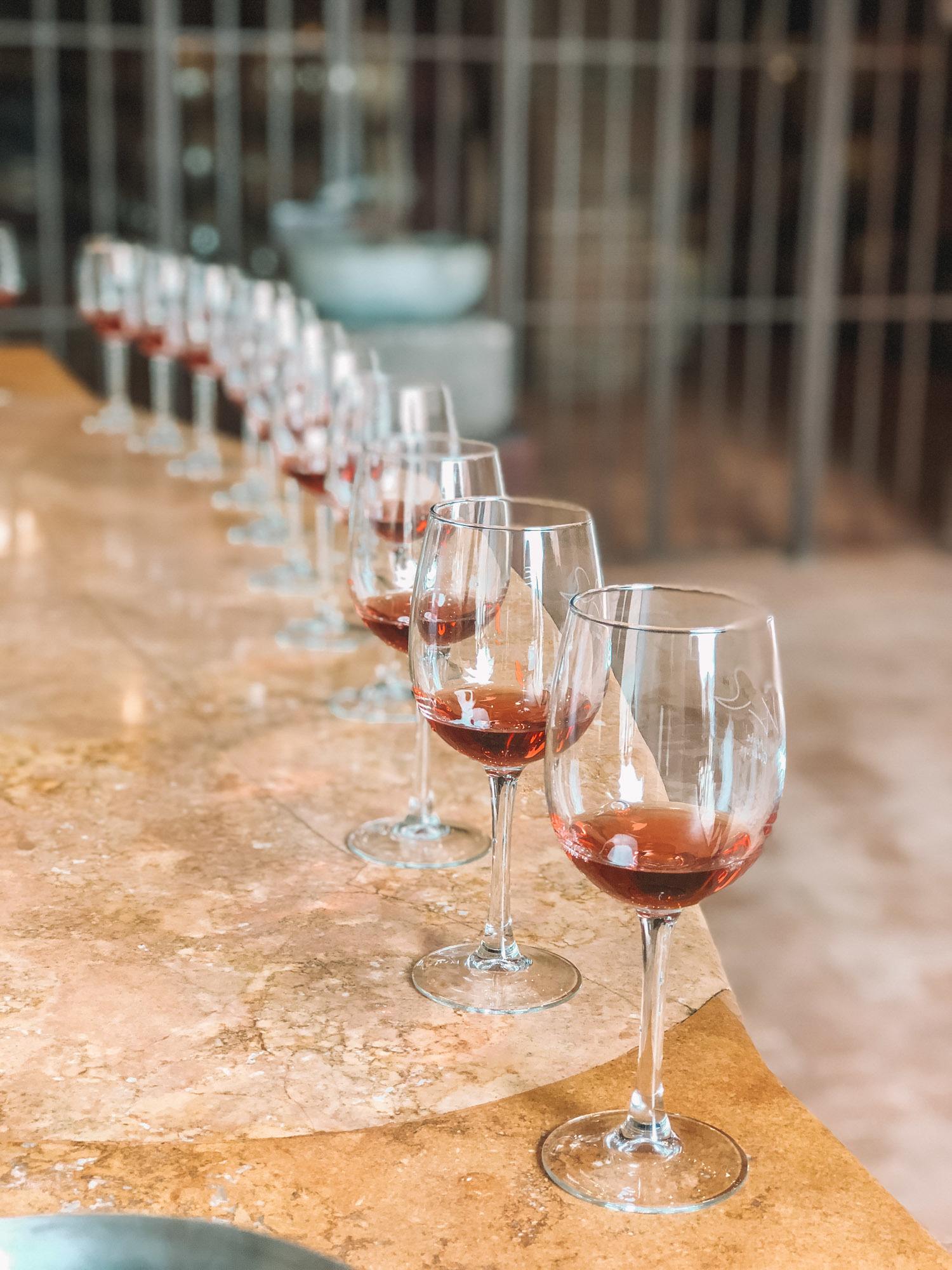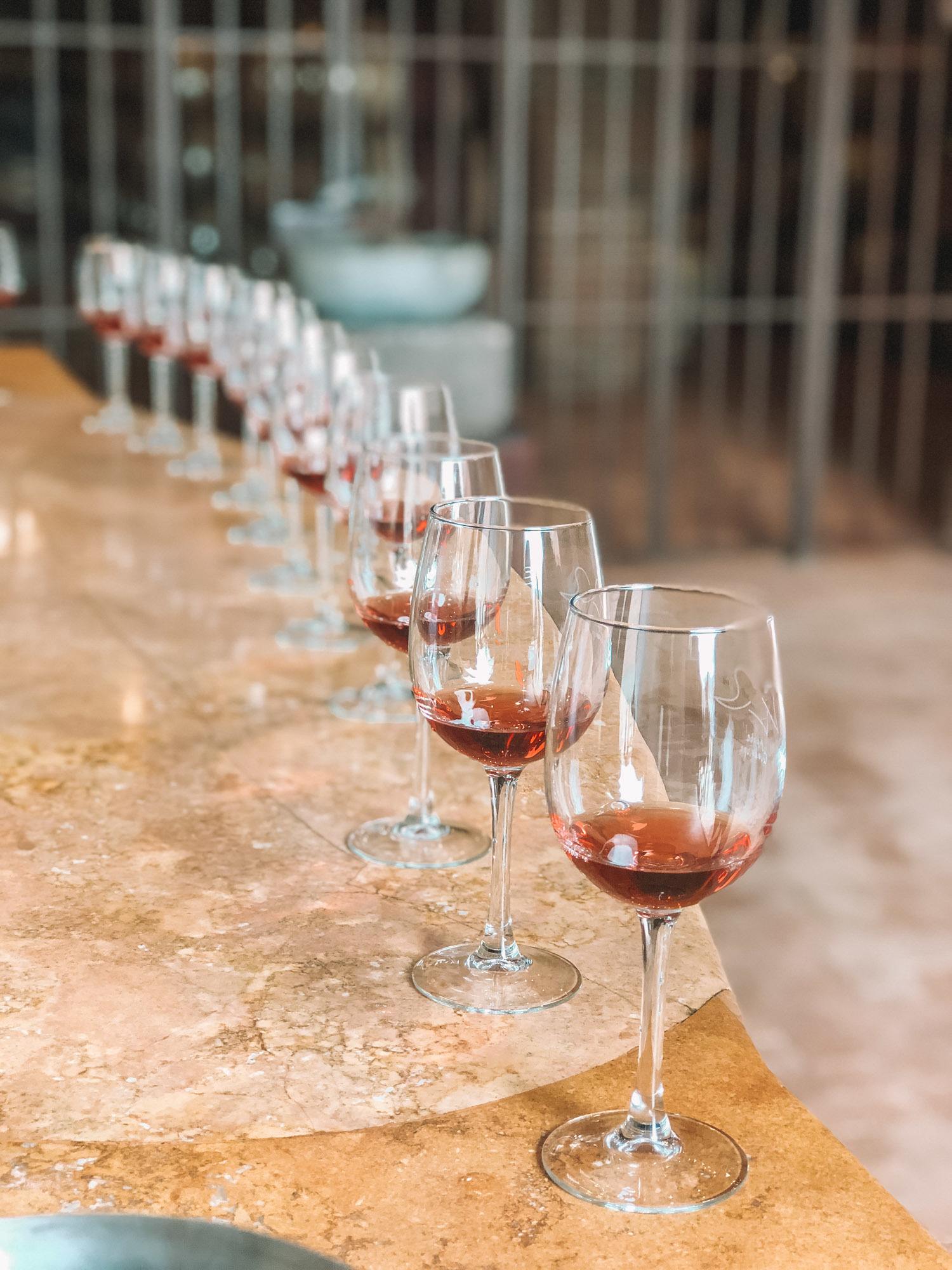 The Wine Tour in Valle de Guadalupe
You can explore Valle de Guadalupe solo or with a tour company. We opted to go with Baja Wine and Food.
They offer crafted experiences and showed us the best of the best. Our guide was Fernando Gaxiola and he impressed us at every turn. He took care of us from beginning to end and made sure that we were having exactly the experience we wanted. He was also a local wine superstar!
Every place that we went, everybody knew him. While you can have a good solo expedition, going with a local "in the know" gave us an insider's point of view.
Our wine tasting tour of Valle de Guadalupe with Baja Wine and Food cost around $195 USD per person, which included all wine tasting, food, and the transfers to and from our villa.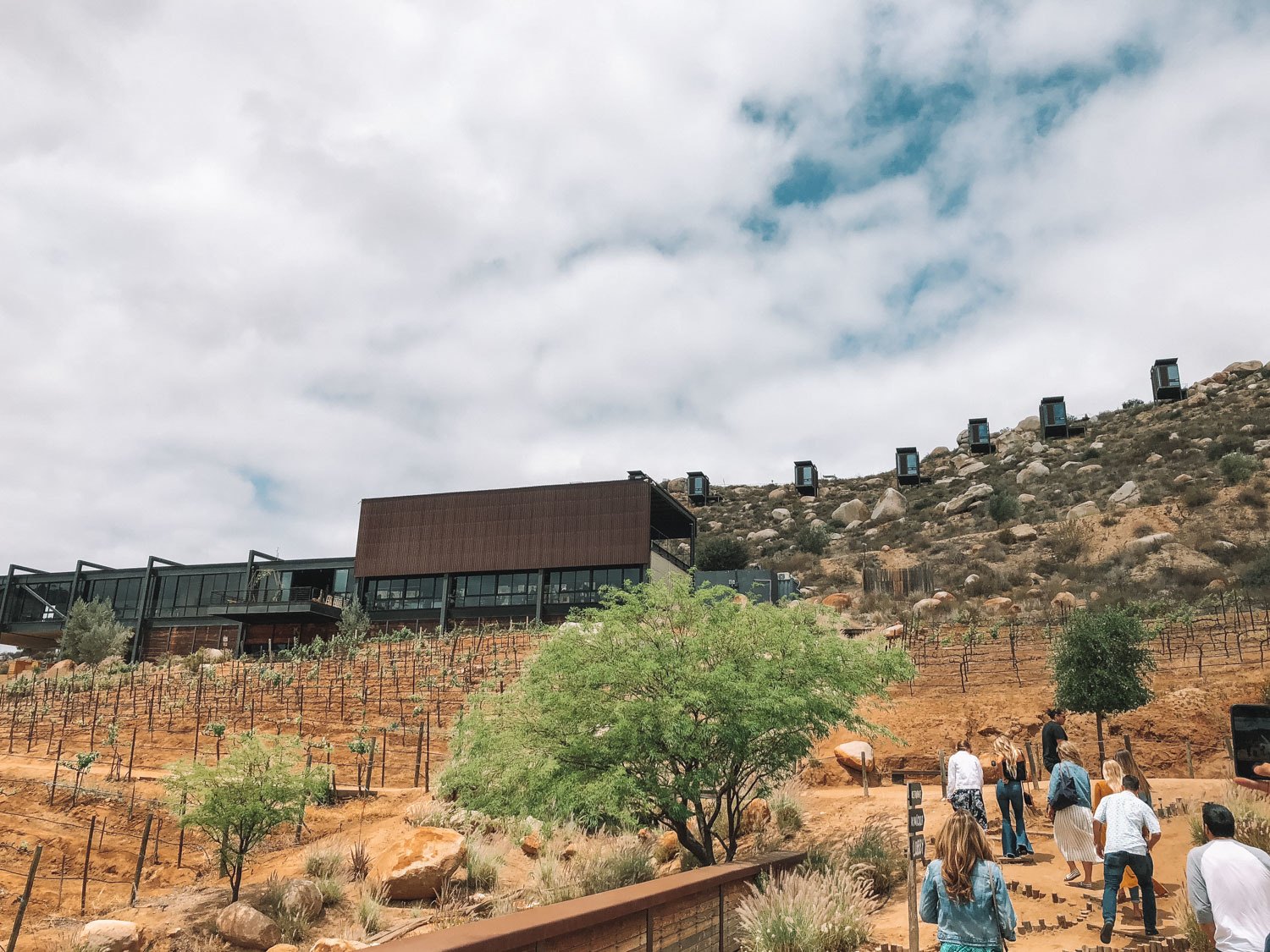 Encuentro Guadalupe Winery
The best way to start your Mexican wine tasting excursion is with a cellar tasting at Encuentro Guadalupe. This four-star hotel offers world-class wine and delicious food. While we only came for the wine, this is one of the coolest hotel properties in Valle. Individual eco-lofts sit on top of the hill and overlook the entire valley.
Encuentro is the perfect stop for an introduction to Mexican Merlot, Cabernet Sauvignon, Cabernet Franc, and Nebbiolo.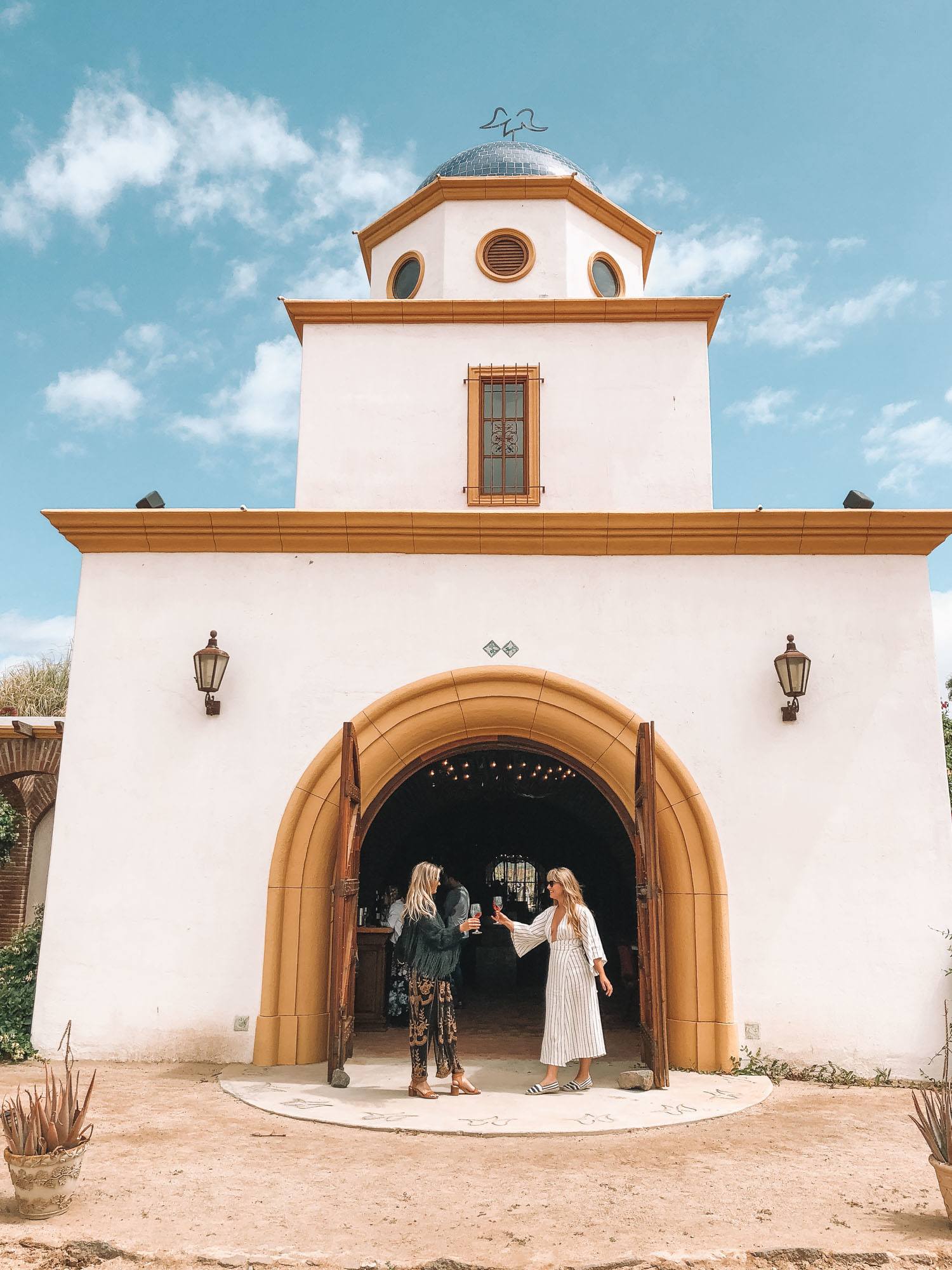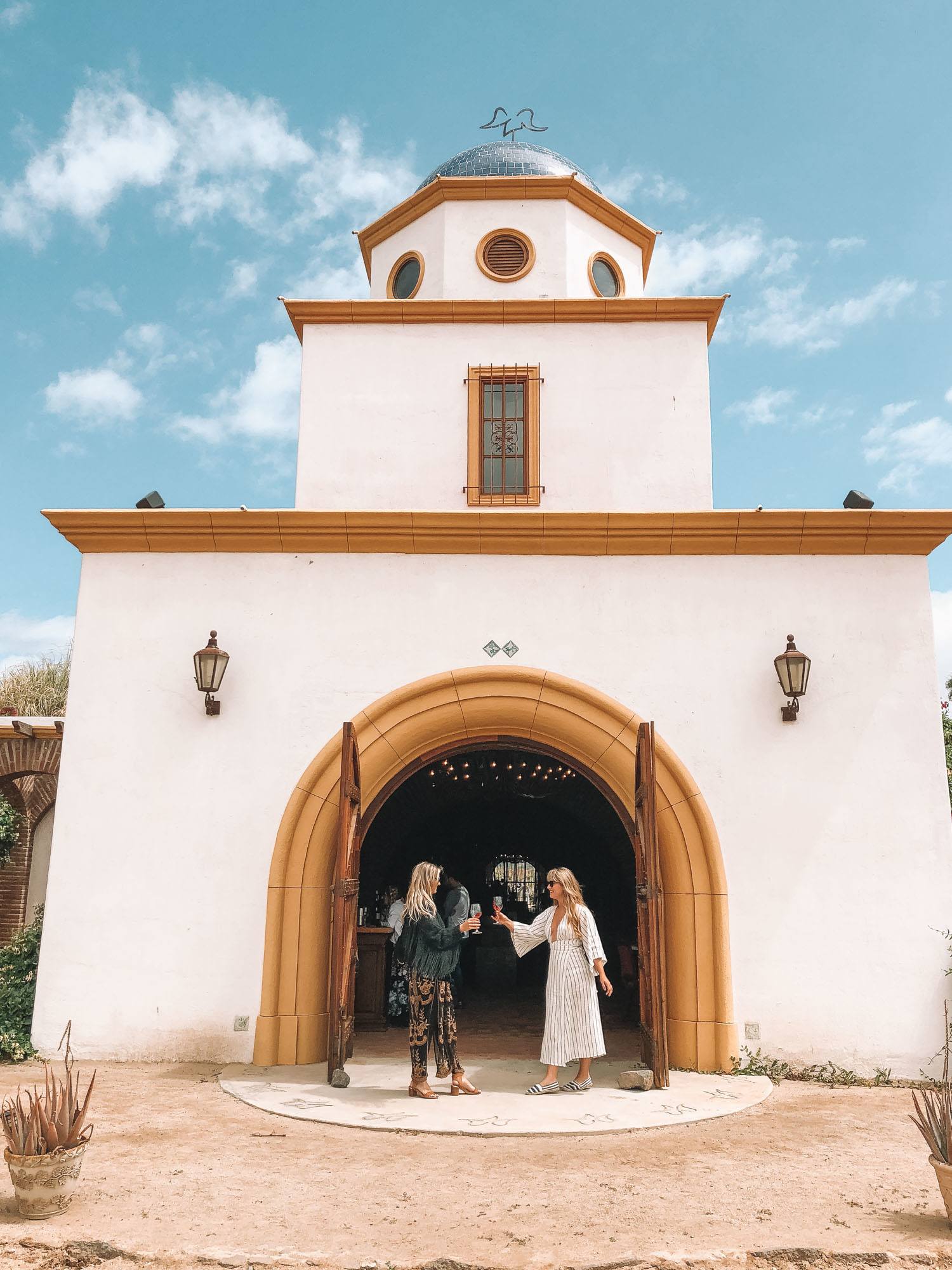 Adobe Guadalupe
Next up, the Adobe Guadalupe's Private Cellar offers an impressive lineup of wines. We went for the VIP Wine Experience, which I'd highly recommend if you're traveling in a group of four or larger.
Be sure to also check out the locally produced olive oil!
After working up an appetite from all of the wine tasting, we stuck around Adobe Guadalupe for a tapas lunch. It is a stunning property and they served us lunch from a cool little tapas-airstream food truck.
If you don't make it there for lunch, you have the option of adding on appetizers or high tea to your tasting.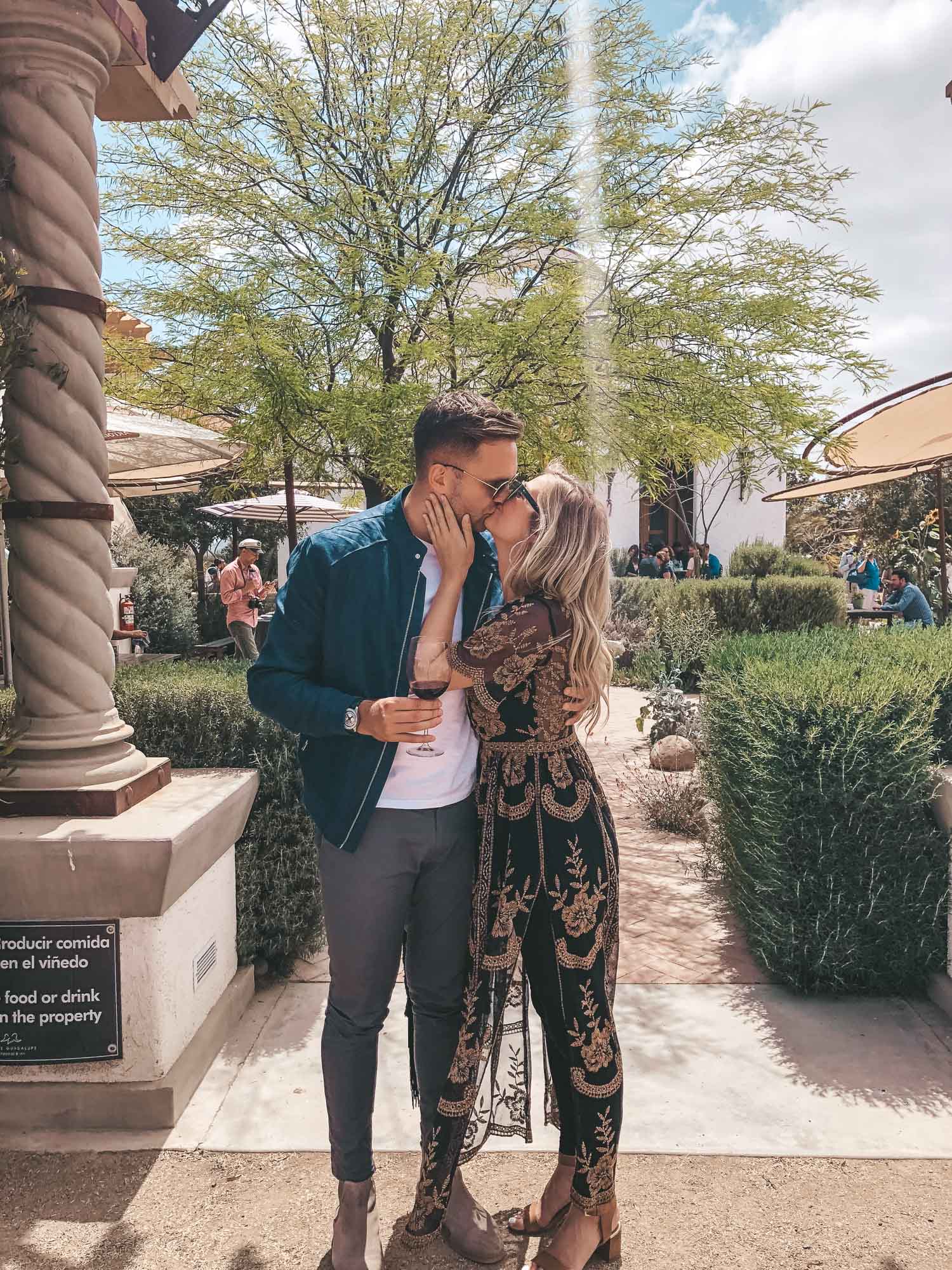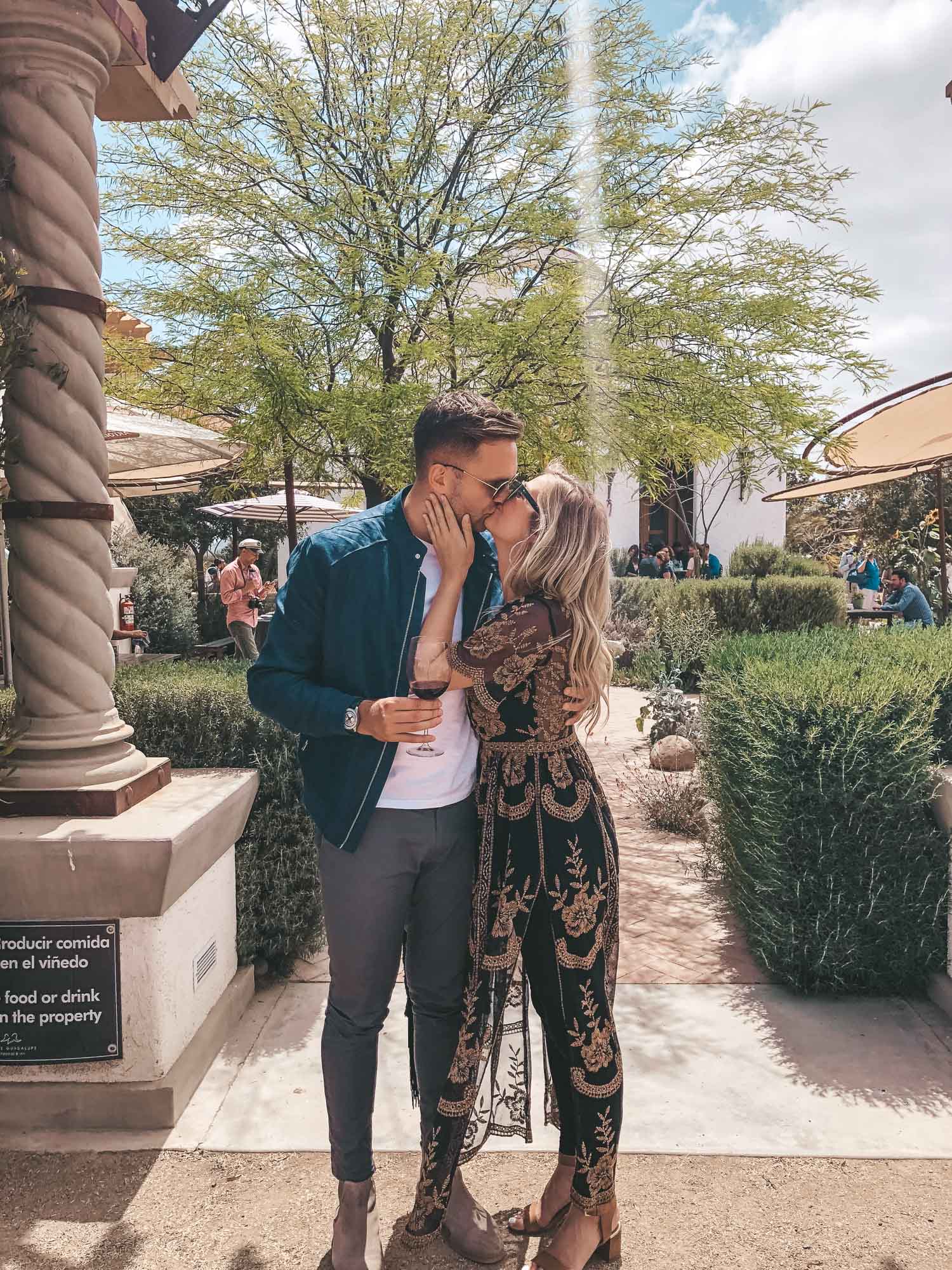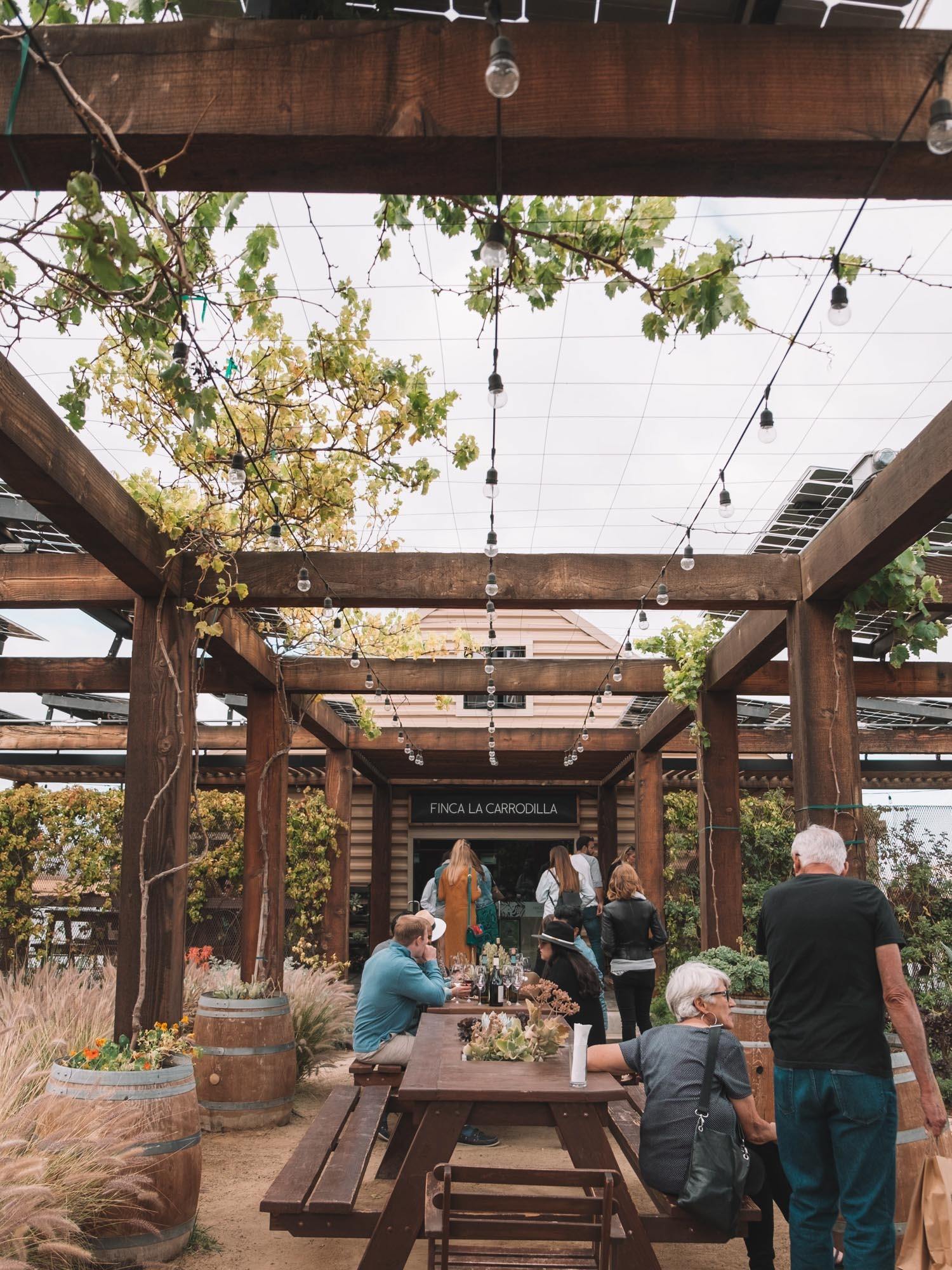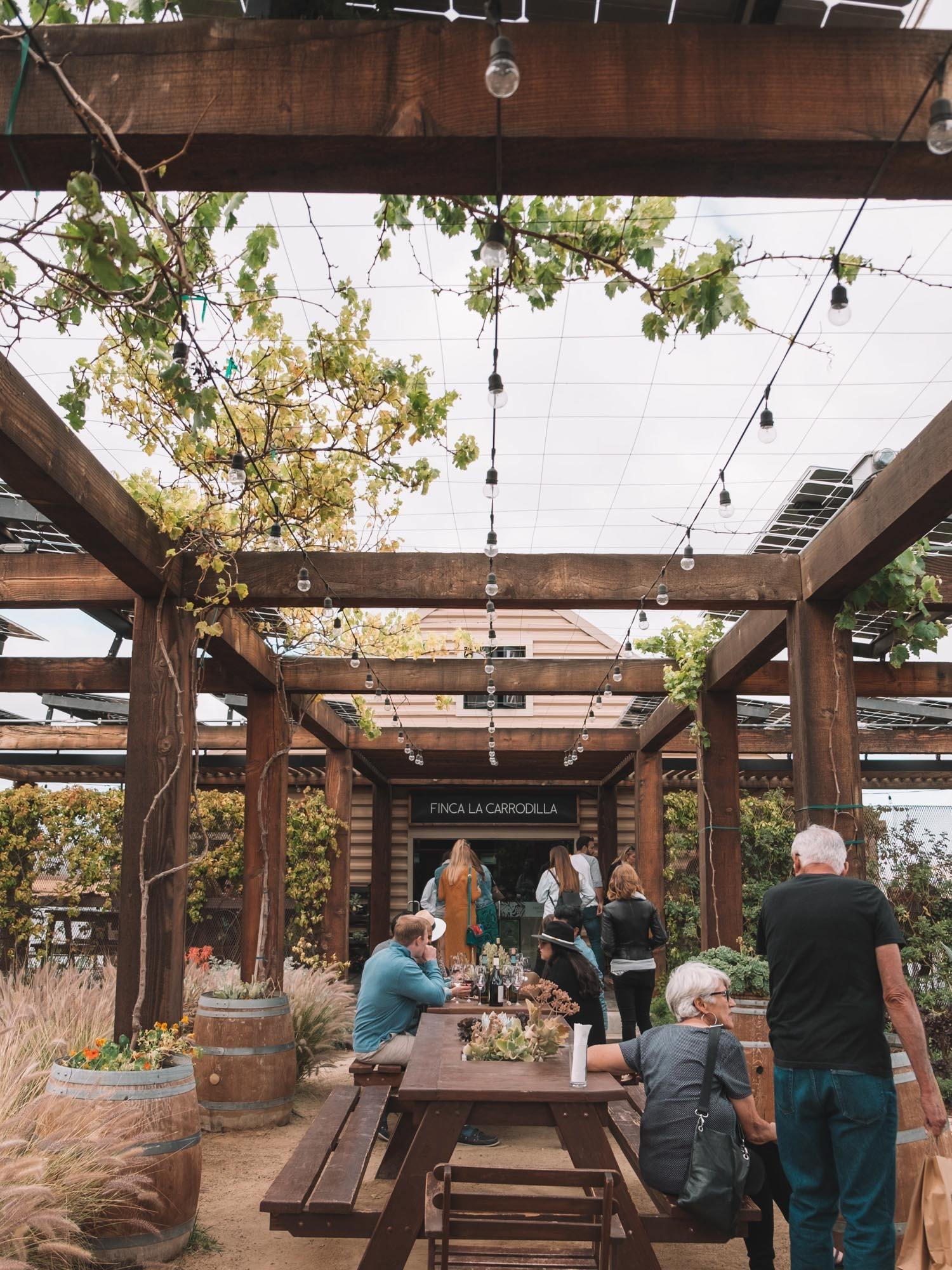 Finca La Carrodilla
This family-owned eco-friendly winery offers four impressive single varietal wines. Finca La Carrodilla's Chenin Blanc, Shiraz, Cabernet, and Tempranillo are all very much worth a try.
Since our guide was very connected in this region, he was able to set up a personal wine tasting in a private room with the winemaker himself. The winemaker was able to sit with us and explain his personal connection to each wine we tried. I also LOVE the branding and labels of the wine here– I bought their entire collection!
I highly recommend booking this unique experience if you are able to!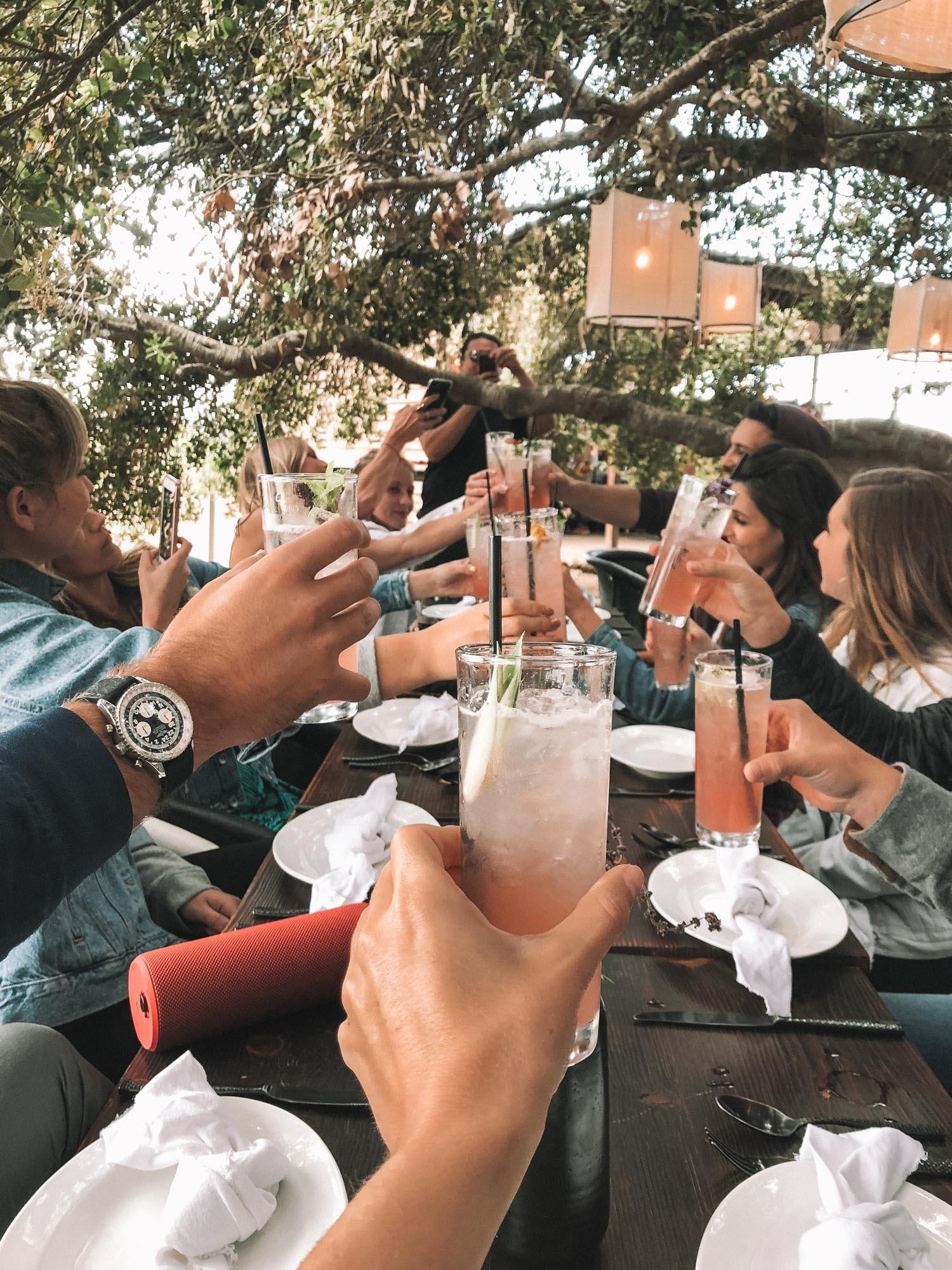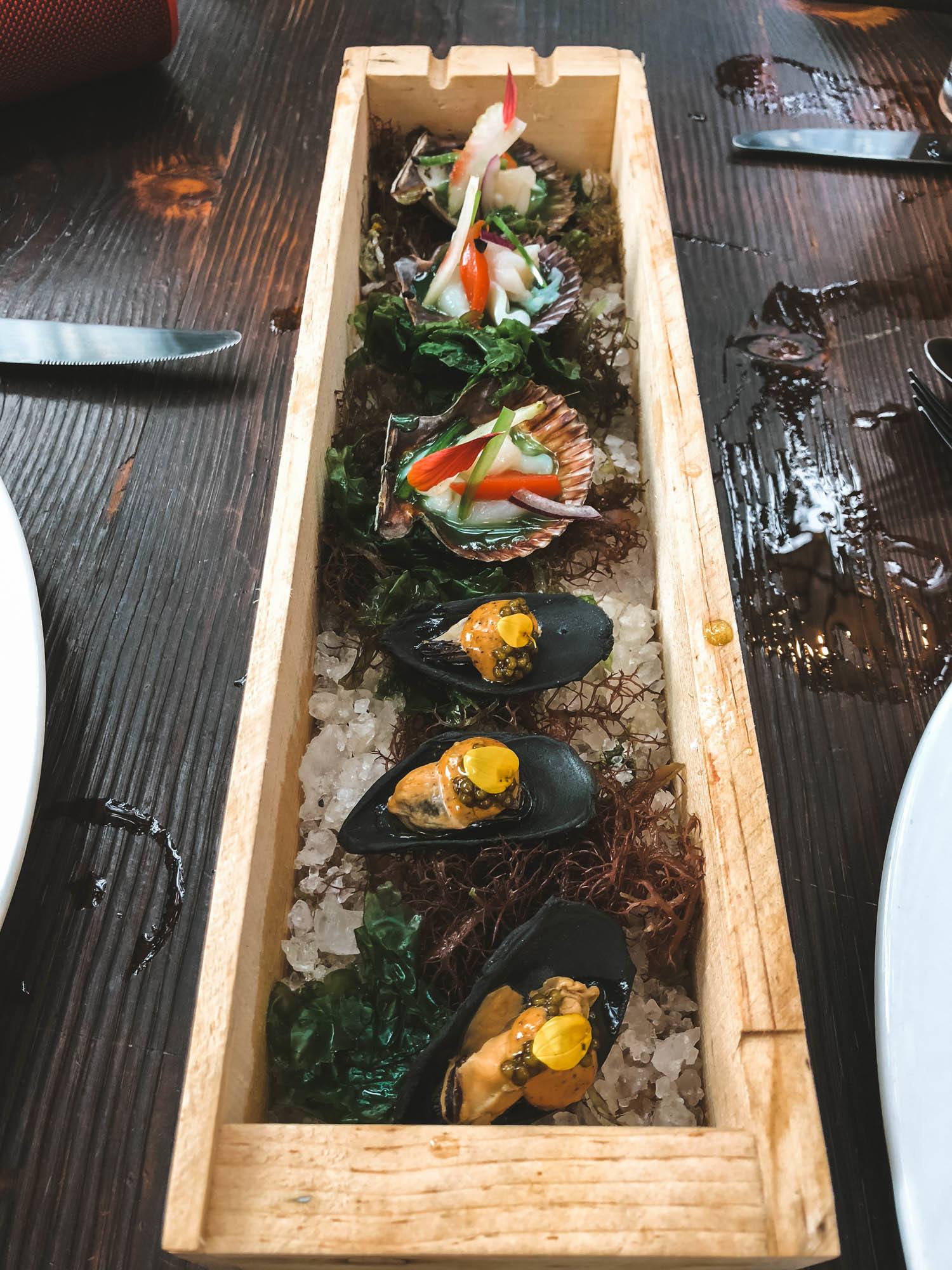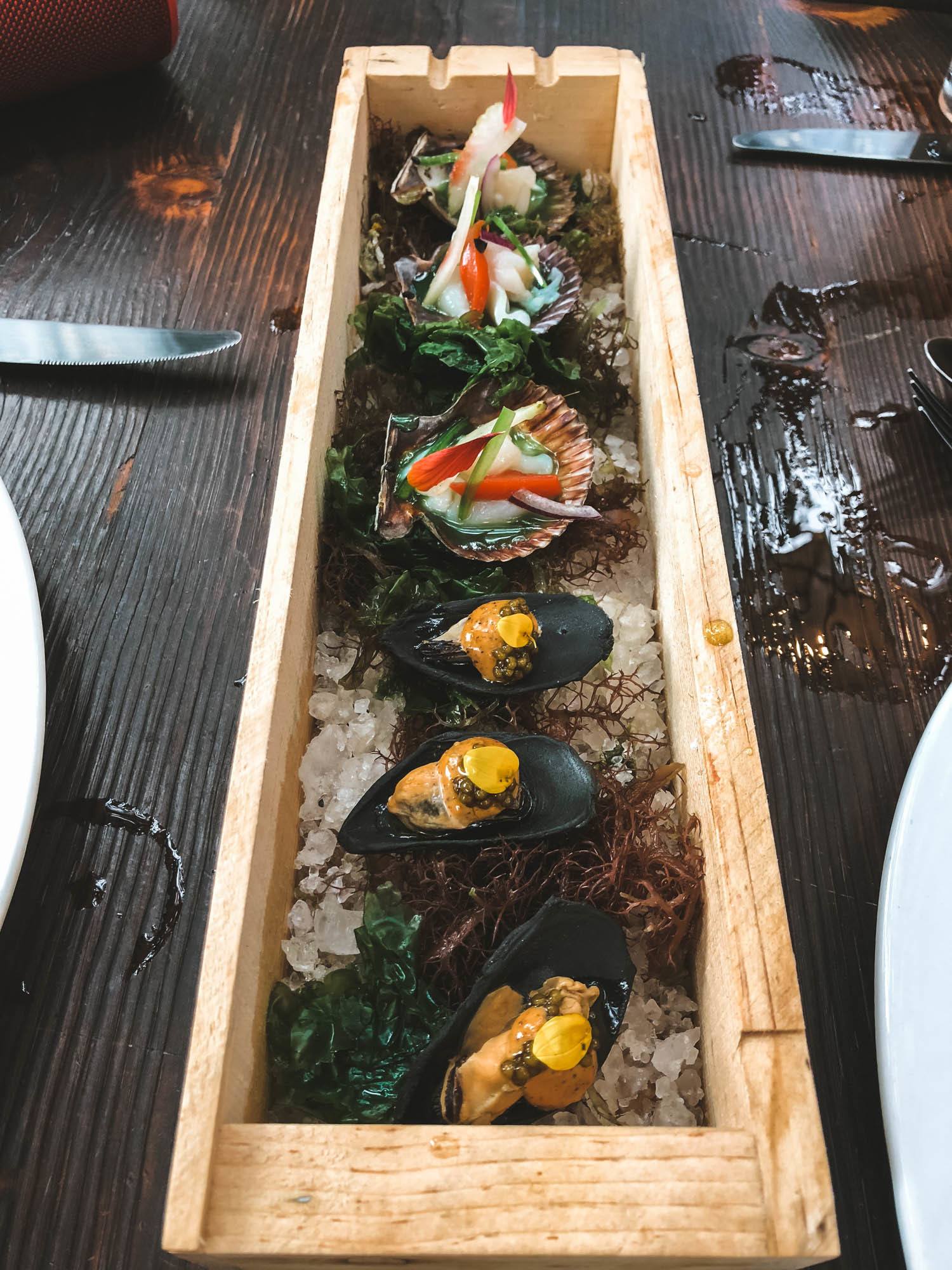 Dinner at a Winery
Under a 100-year-old oak tree in the heart of Valle de Guadalupe, you can enjoy an ultra fresh and local family-style dinner at Animalón. While the food here alone would make it worth the trip, the picturesque location is what really makes for an unforgettable night.
Just off the coast, TrasLomita is another great dinner pick with outdoor dining. This Mediterranean inspired restaurant offers the freshest seafood, produce straight from their garden out back, and world-renowned wine.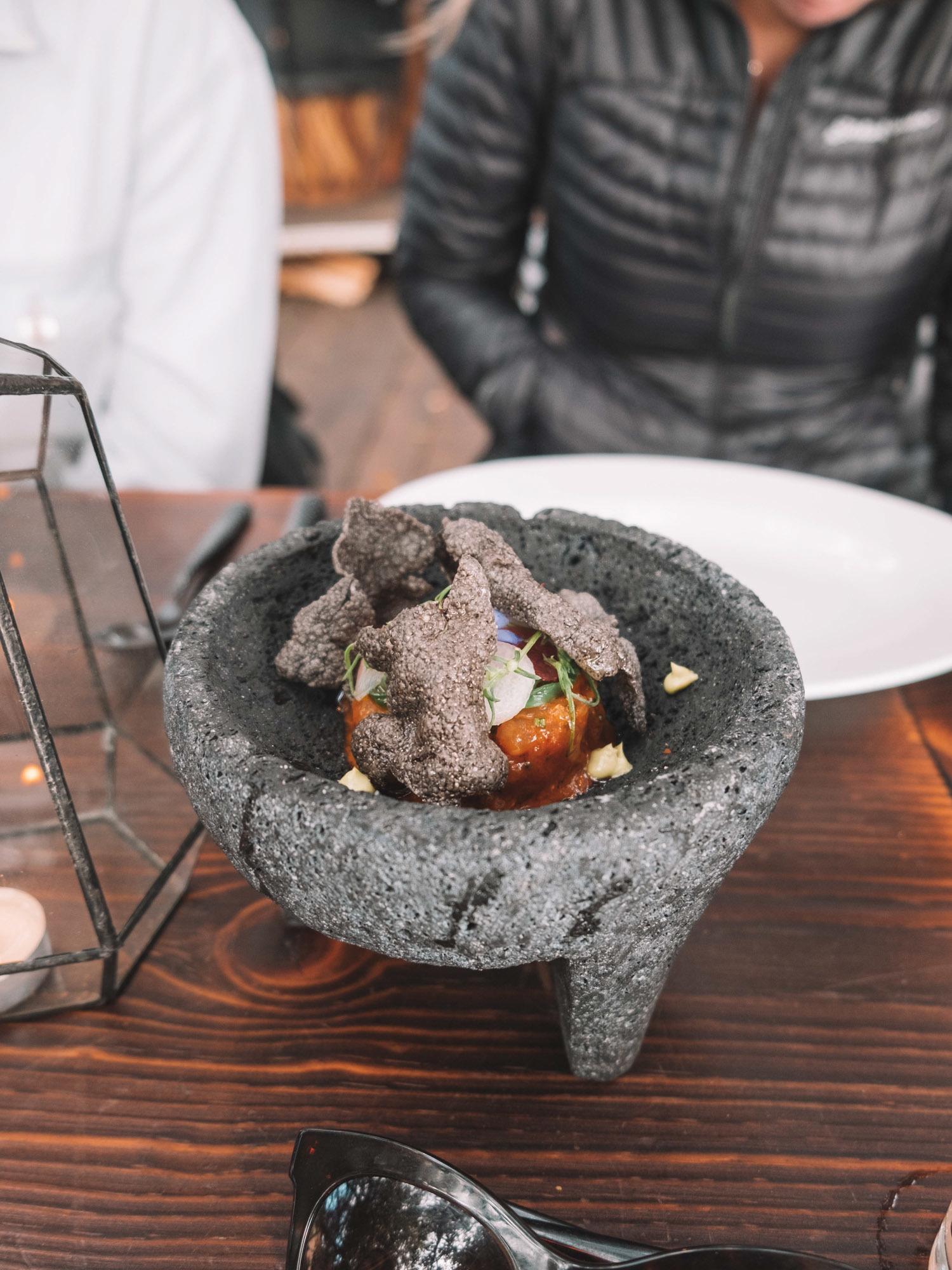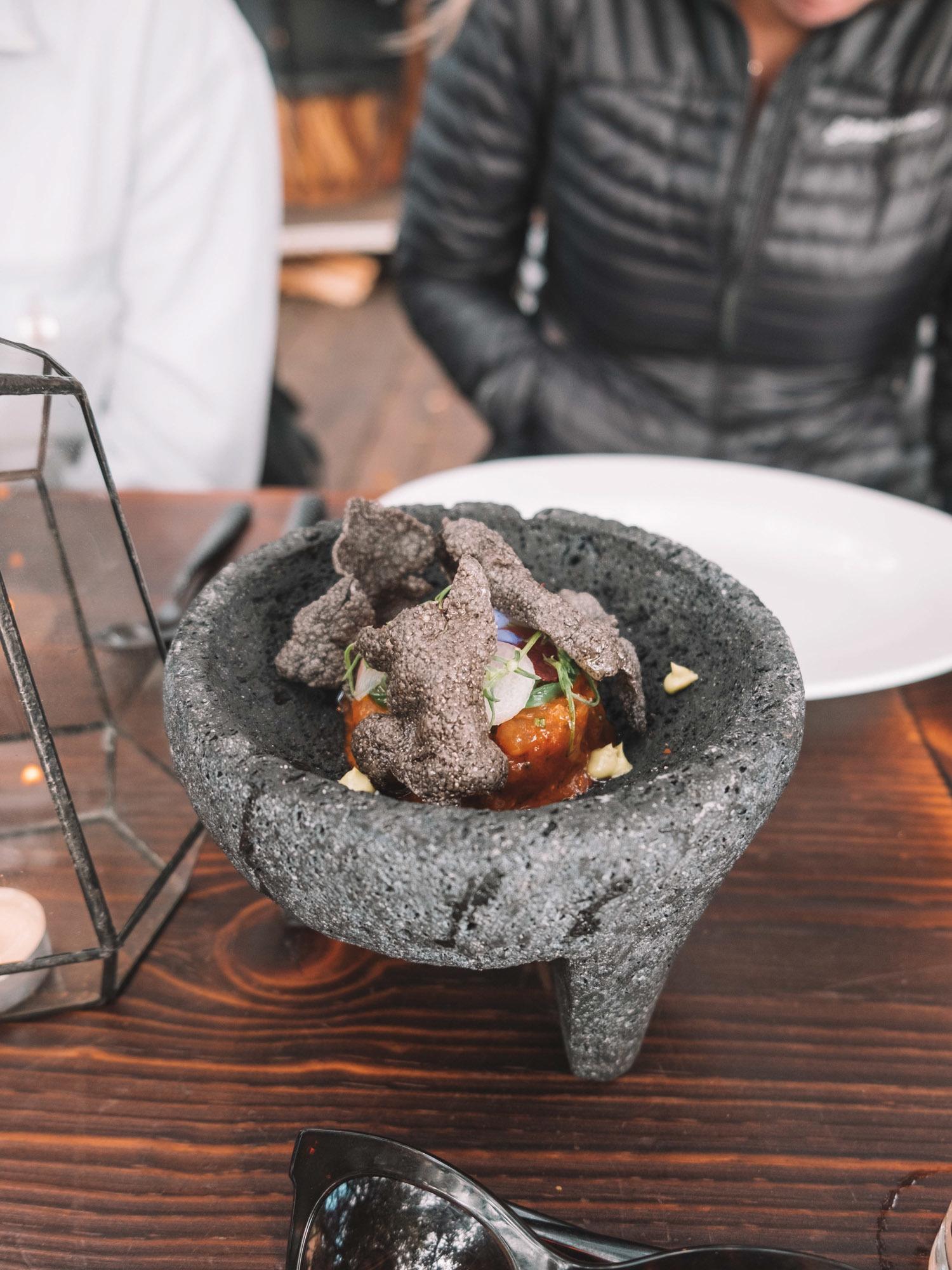 Sunset Cocktails
For a drink with a view, it's all about Cuatro Cuatros. In this little resort space nestled amongst vineyards and mountains, you'll find Bar V. Bura.
The platform deck there offers a stunning view of the ocean. While it is a bit out of the way, it's well worth it (just be sure to make a reservation in advance).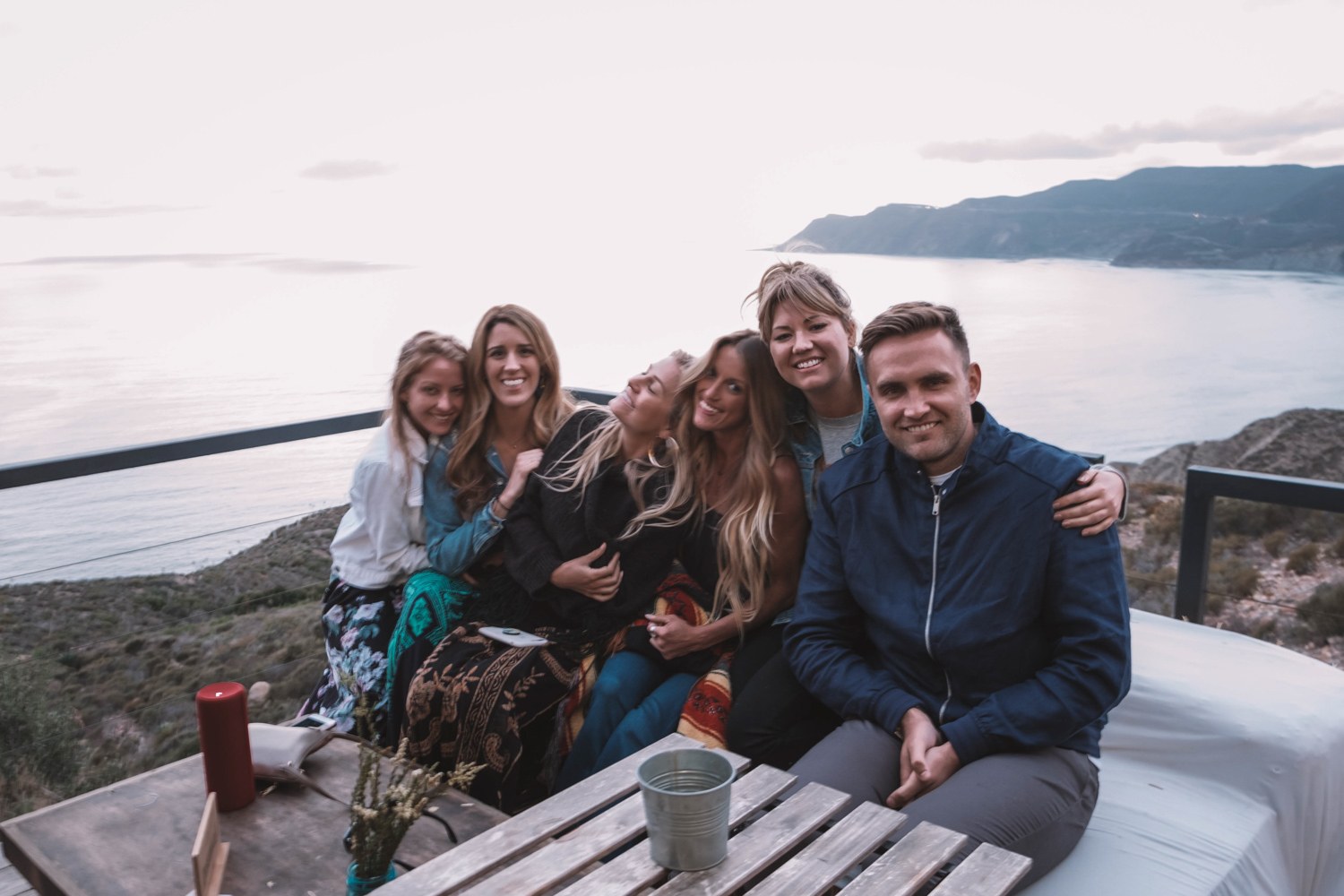 This was truly the perfect way to end our incredible day wine tasting all over Valle de Guadalupe!