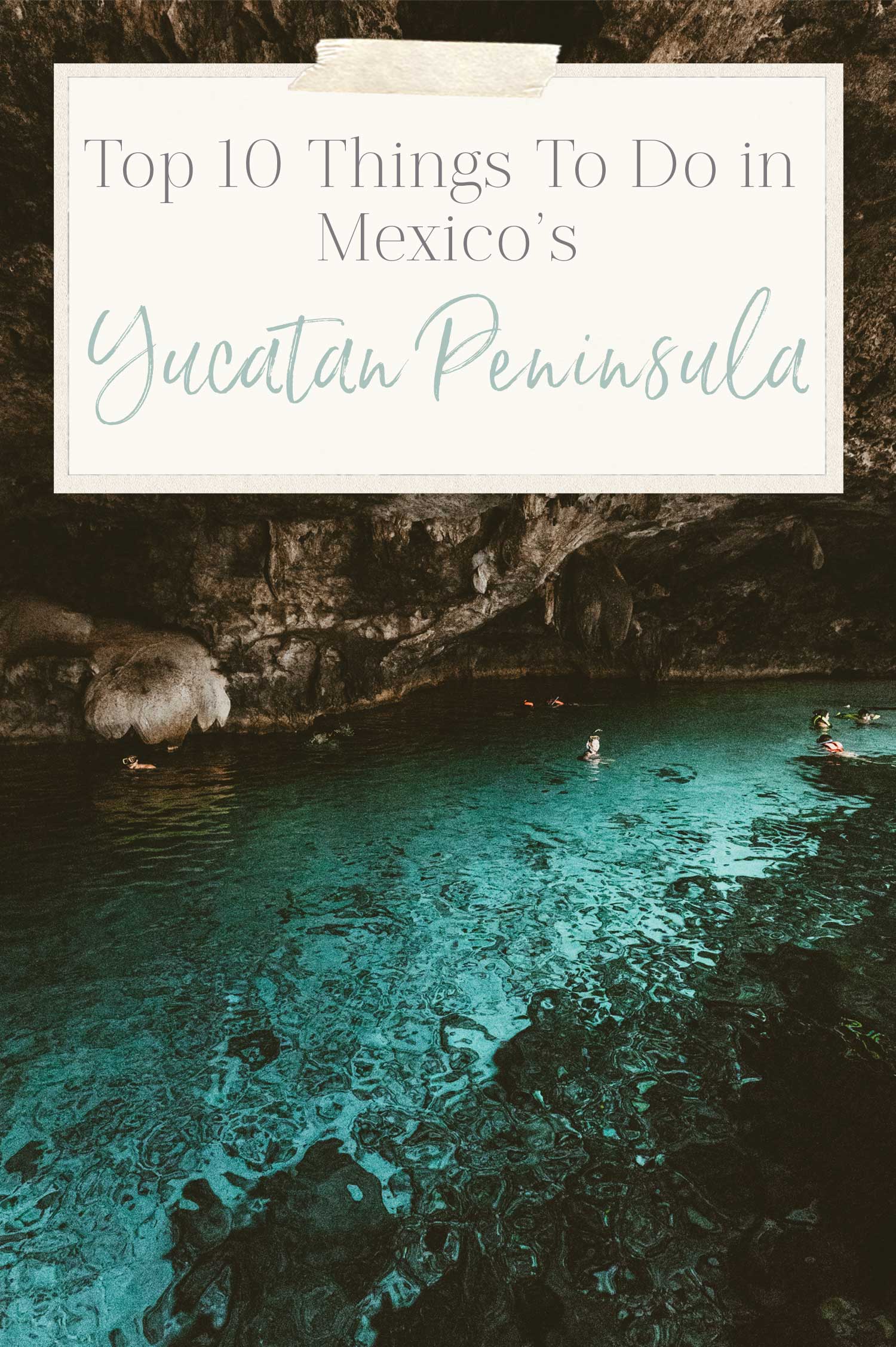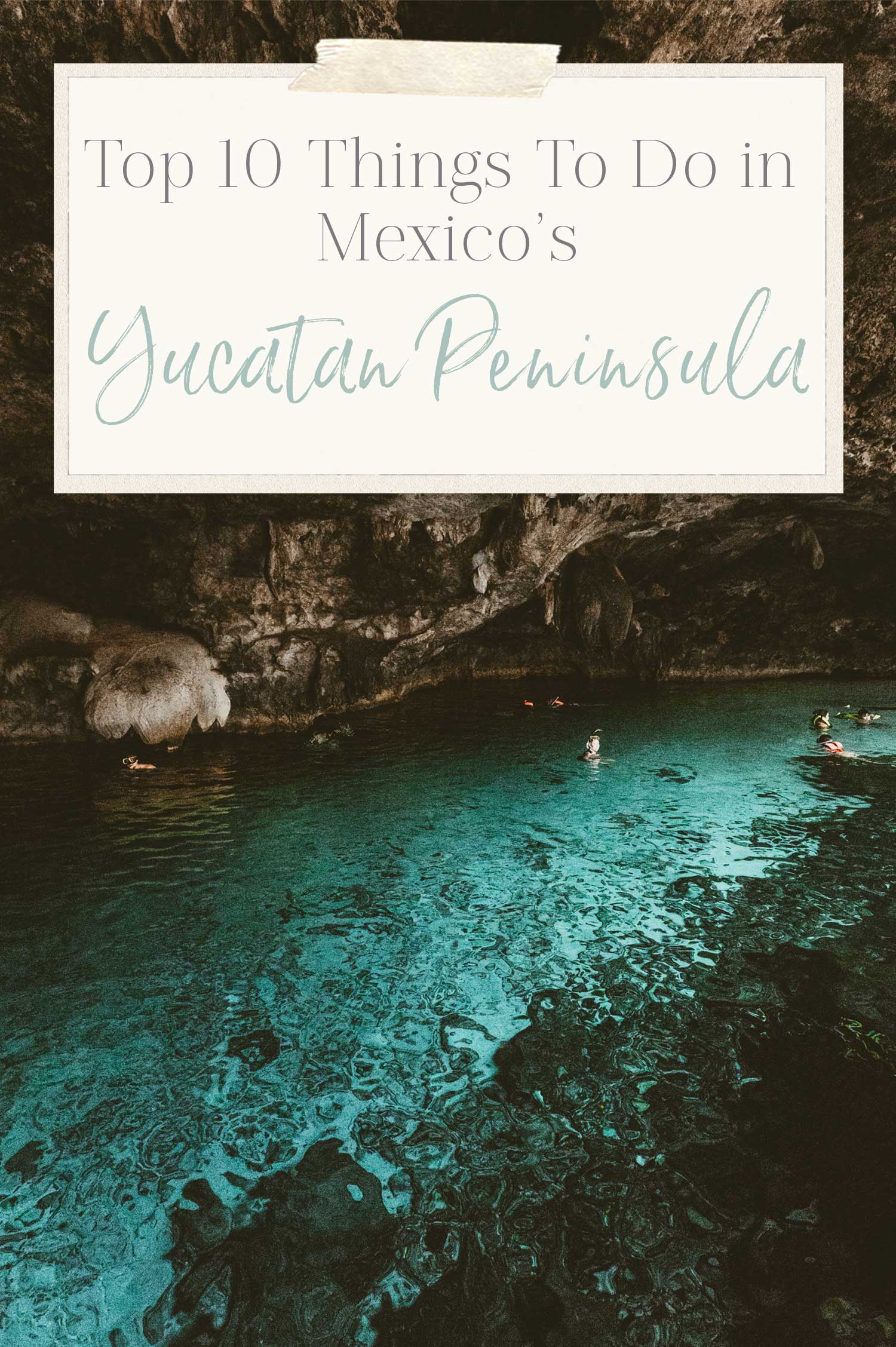 Updated: February 2020
Mexico's Yucatan Peninsula is famous for its beautiful beaches, adventure activities (like scuba diving and zip-lining), Mayan ruins, as well as fabulous resorts.
Most of the Yucatan Peninsula's tourism is condensed in the Mexican states of Yucatan and Quintana Roo. The northeast coast of Quintana Roo is Riviera Maya, one of the most popular areas for visitors and where towns like Cancun, Playa del Carmen, and Tulum are located.
From the resort-stacked coastlines of Cancun to the bungalow-lined beaches of Tulum, there is something for everyone!
Here are ten amazing things to do in Mexico's Yucatan Peninsula!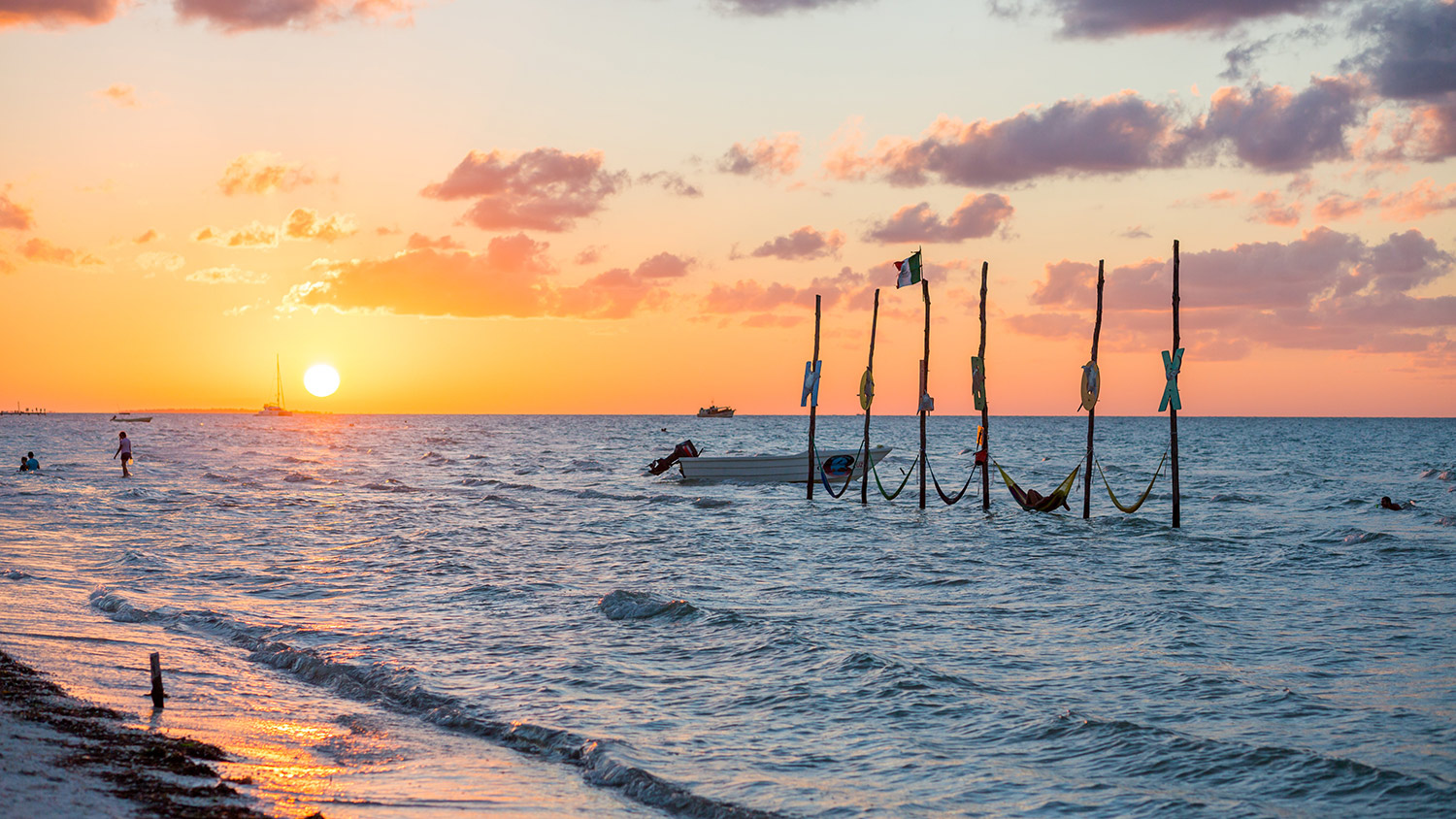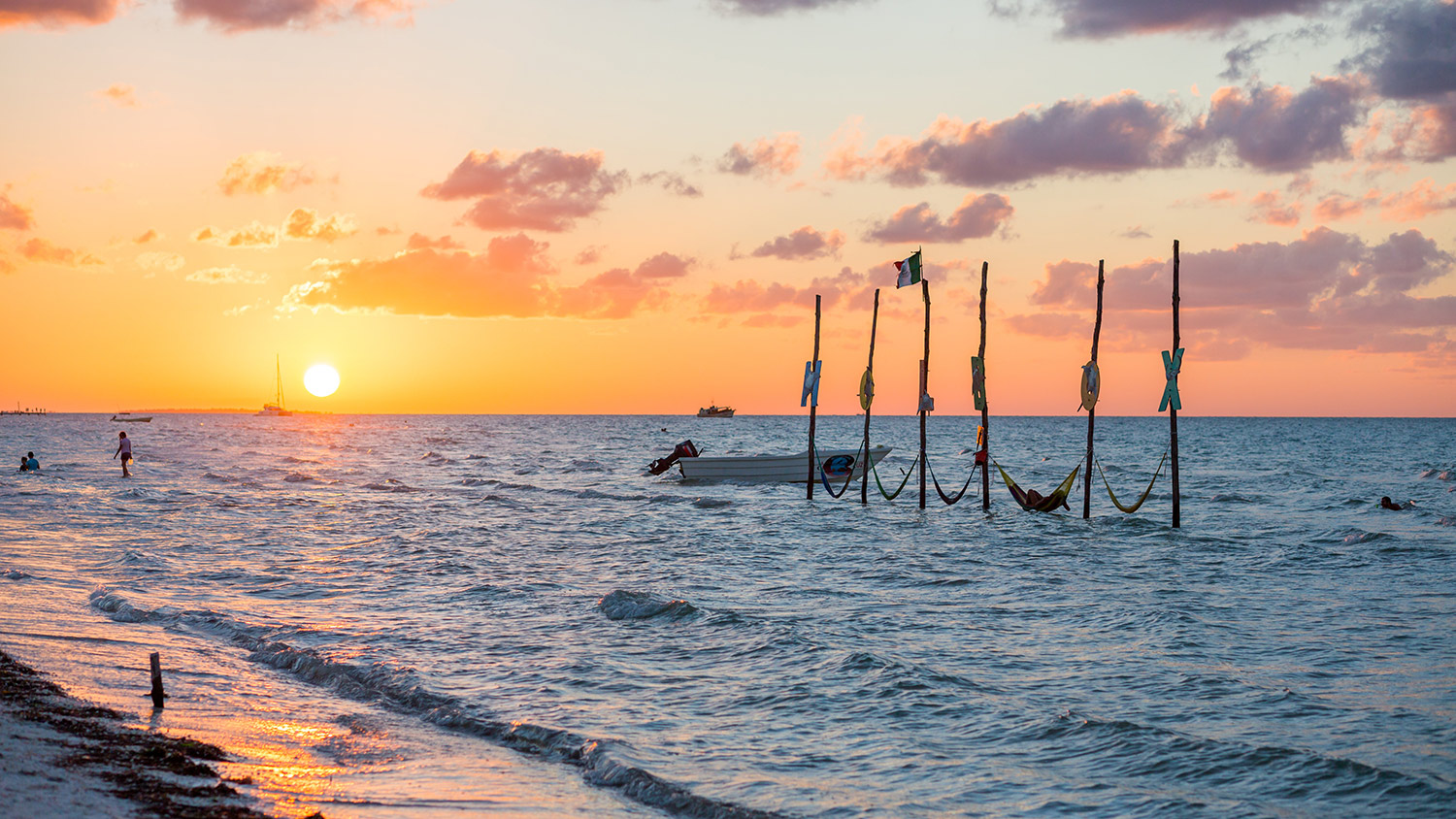 Swim with Whale Sharks in Isla Holbox
One of the most popular activities in the region is to take a trip to Isla Holbox, a narrow island just off the north coast of Cancun, which is an amazing natural paradise. Home to amazing marine life, whale sharks can regularly be spotted in the summer months, and there are several tours that offer you the chance to swim alongside the majestic animals.
Plus the white-sand beaches and resort cabanas that line the coast are heaven, too!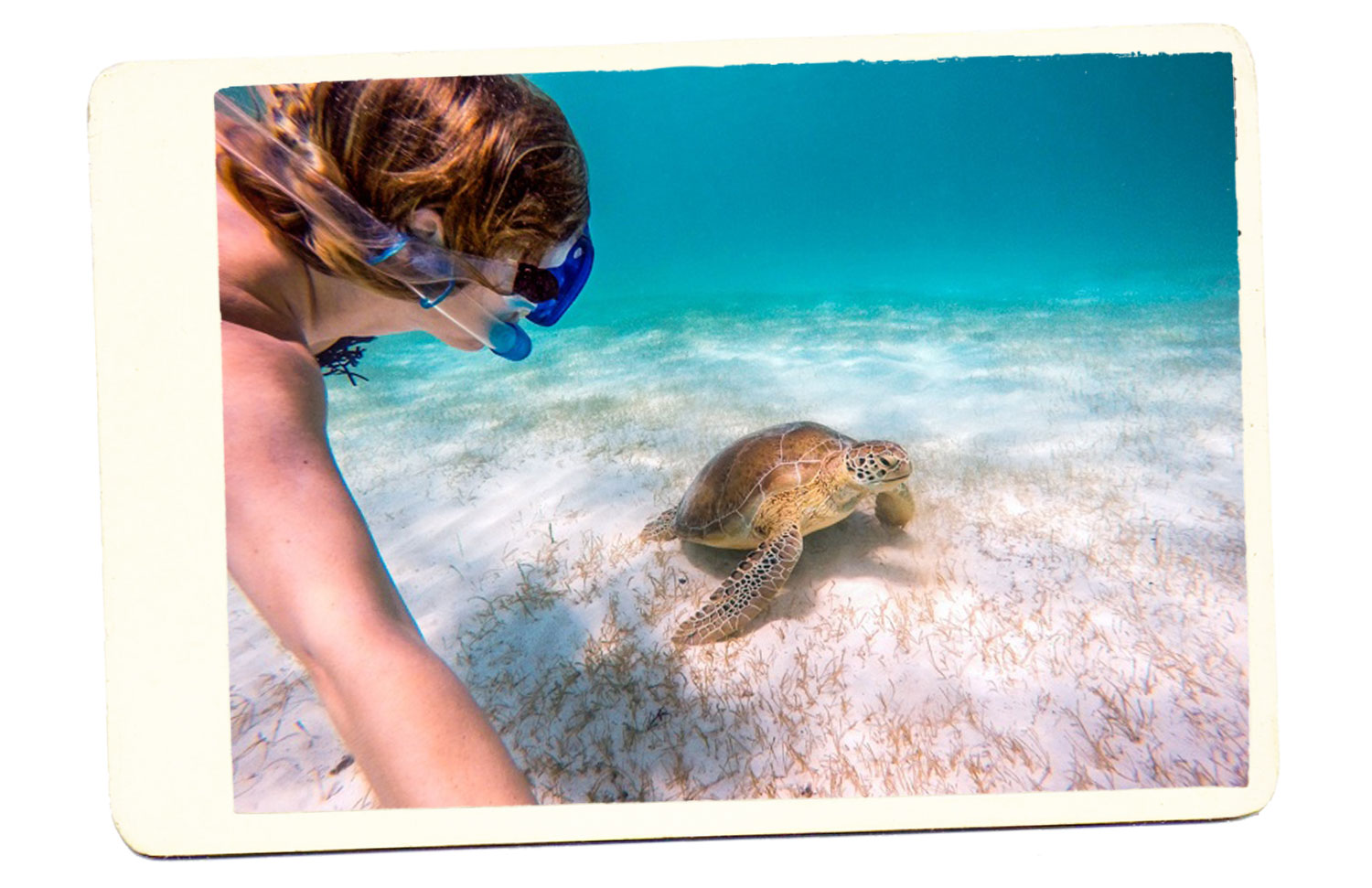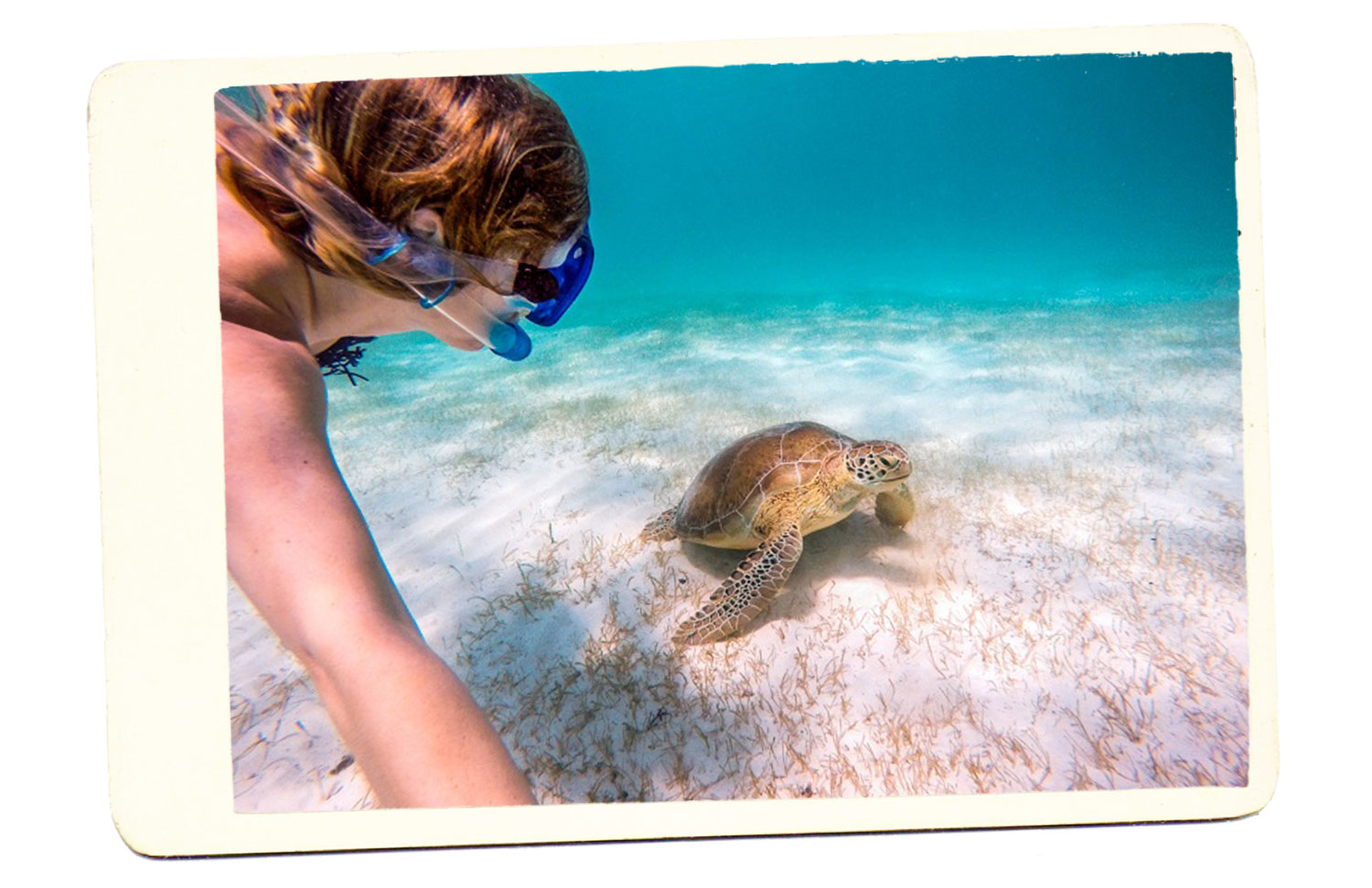 Snorkel with Turtles in Akumal
The name of the town translates as the 'place of the turtles,' so it is no surprise to see there are plenty of turtles there. Bring your own snorkeling gear and you can swim with the turtles just off the beach for FREE. Otherwise, snorkeling gear and lockers are available for rent!
Please be sure to either skip the sunscreen or wear only "Reef Safe" sunscreen to protect the marine life and reefs!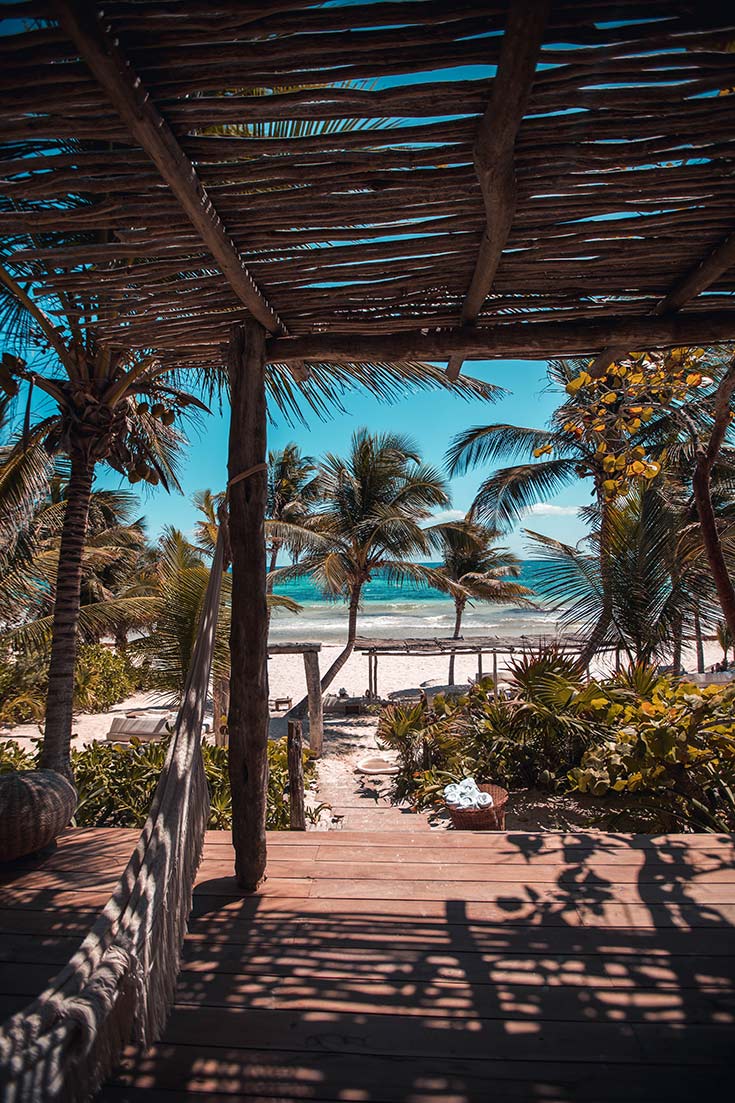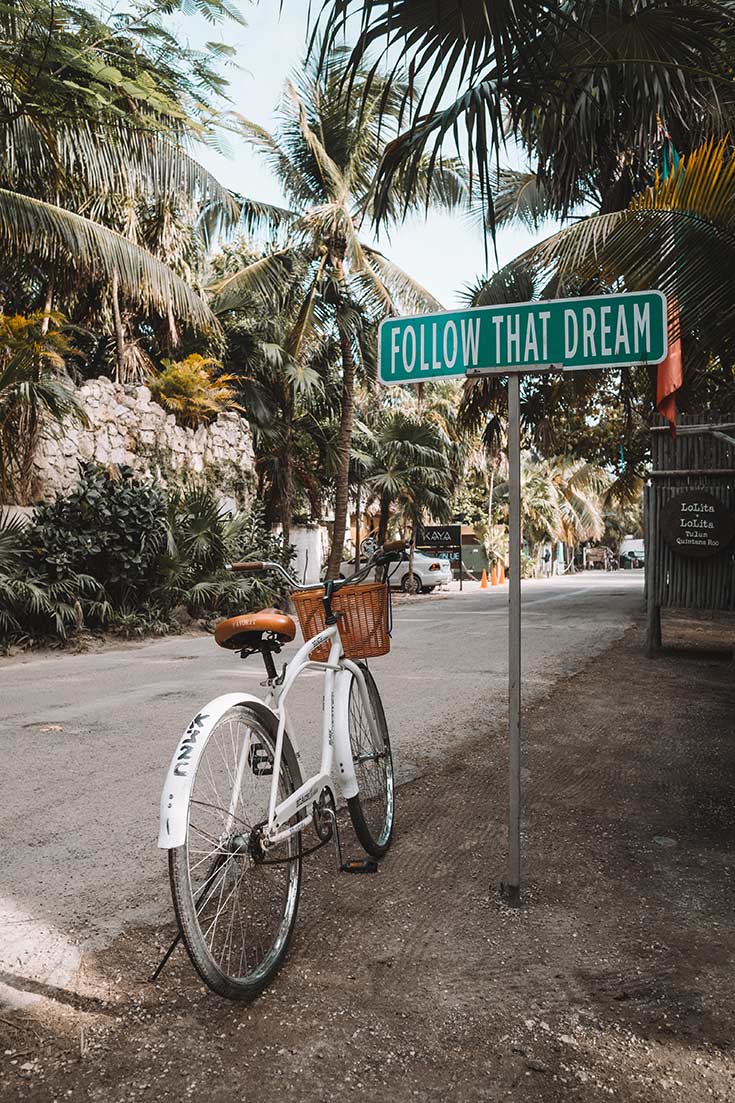 Practice Yoga in Tulum
A charming town that has a lovely beach and some interesting Mayan ruins on a hilltop overlooking the ocean, Tulum has developed a reputation for the range of health and wellness centers around the beach, which offer a variety of great spots to practice yoga.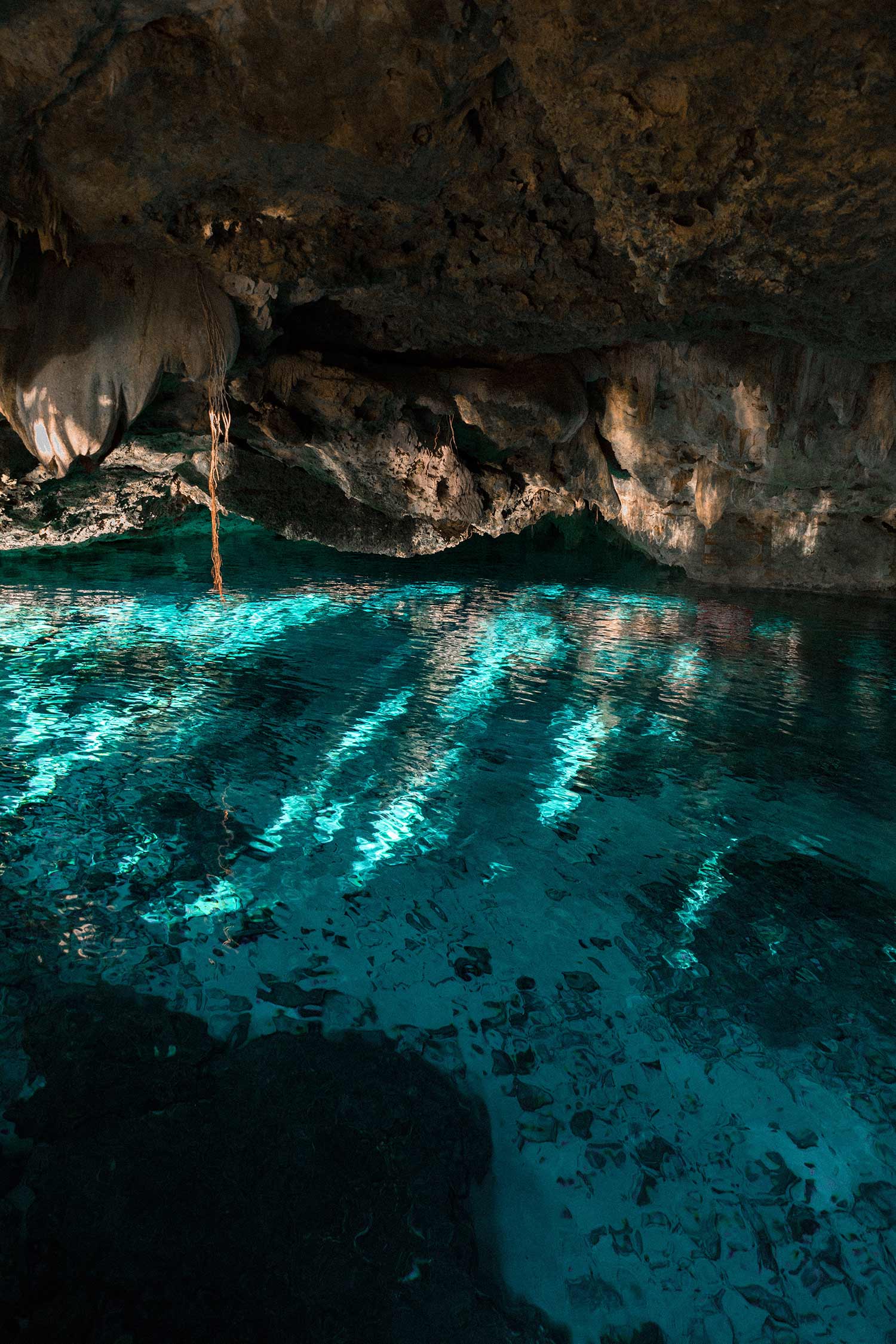 Discover the Yucatan's Cenotes
Thousands of these underwater rivers of freshwater can be found throughout this part of Mexico. The most famous being Ik Kil, Dos Ojos, Cenote Azul, among many others.
Plan a visit for a cool dip and an unforgettable snorkeling or diving experience!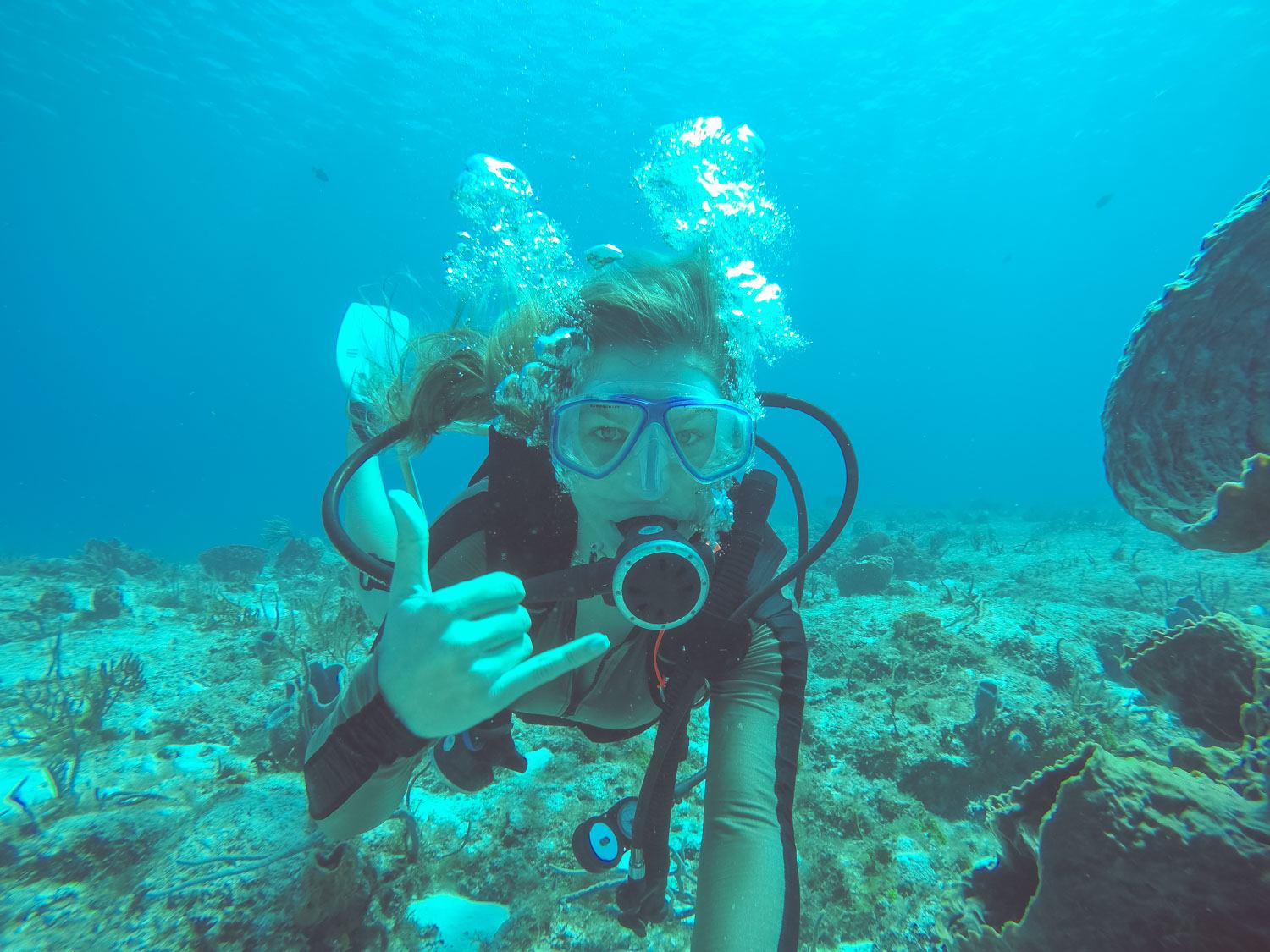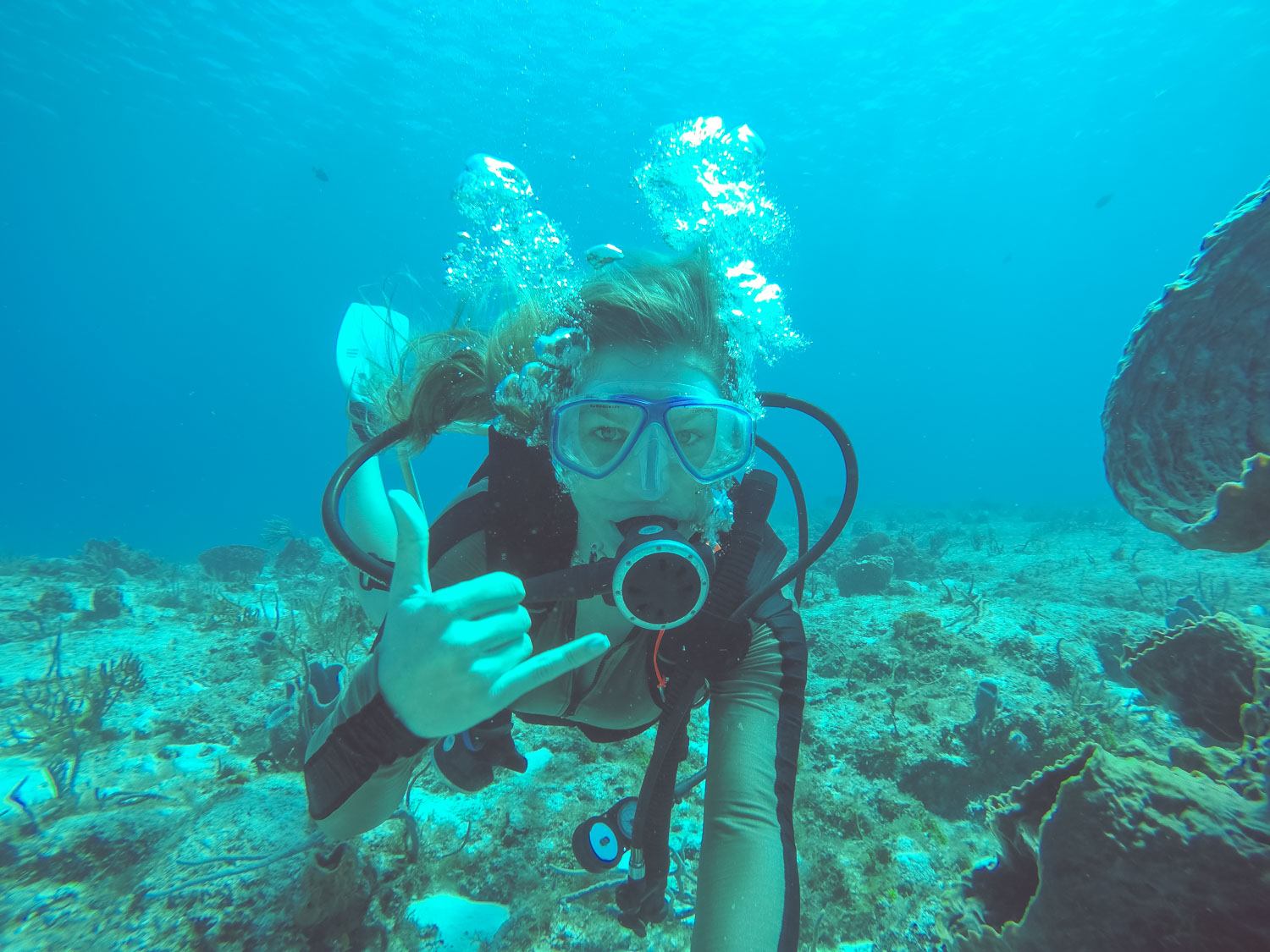 Scuba Dive in Cozumel
A short ferry trip from Cancun, the island of Cozumel is a wonderful natural location covered in forest, but the waters around the island are equally interesting. Cozumel is famous for the thriving population of fish and marine life that make the scuba diving here some of the best in the world.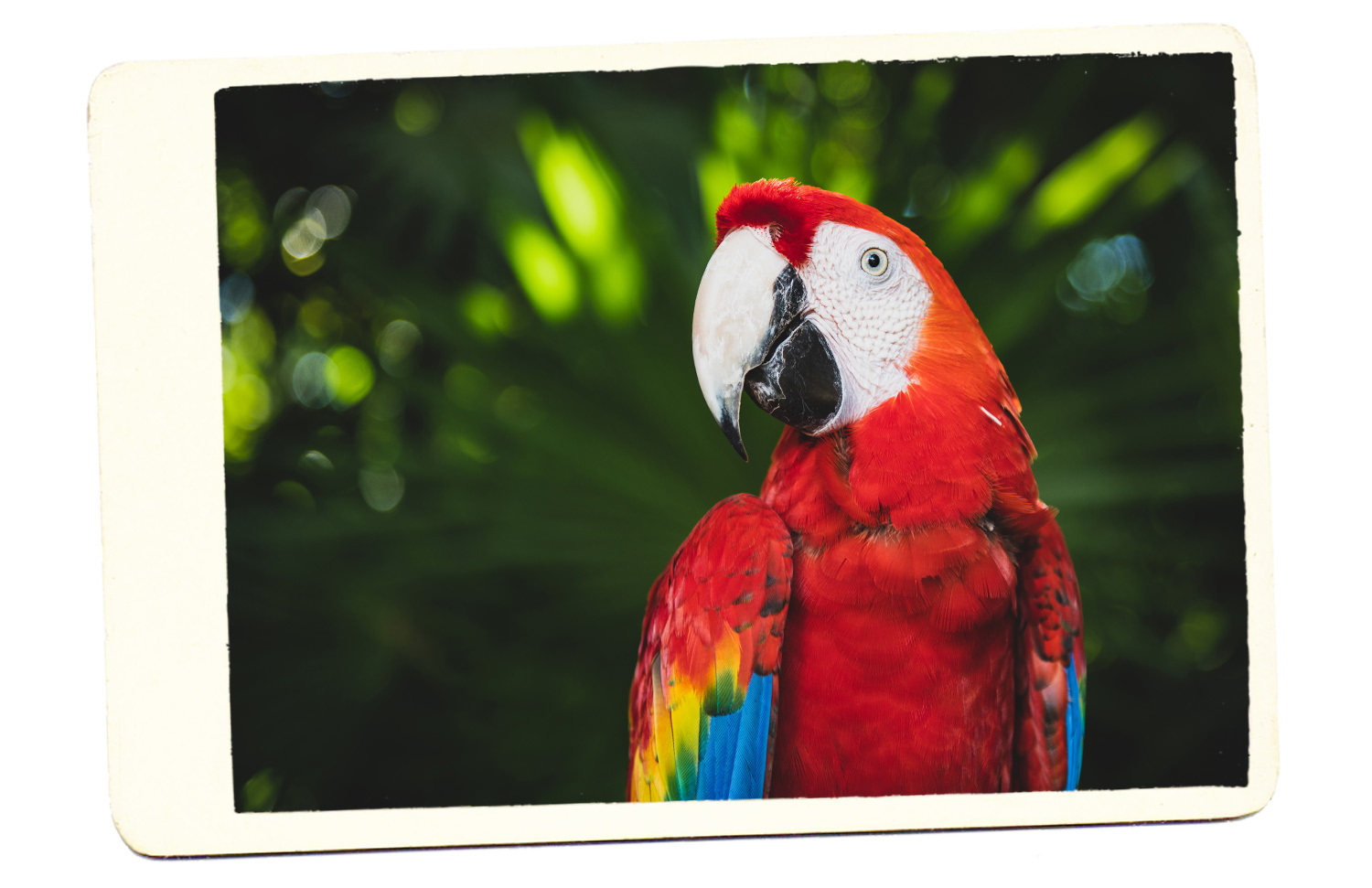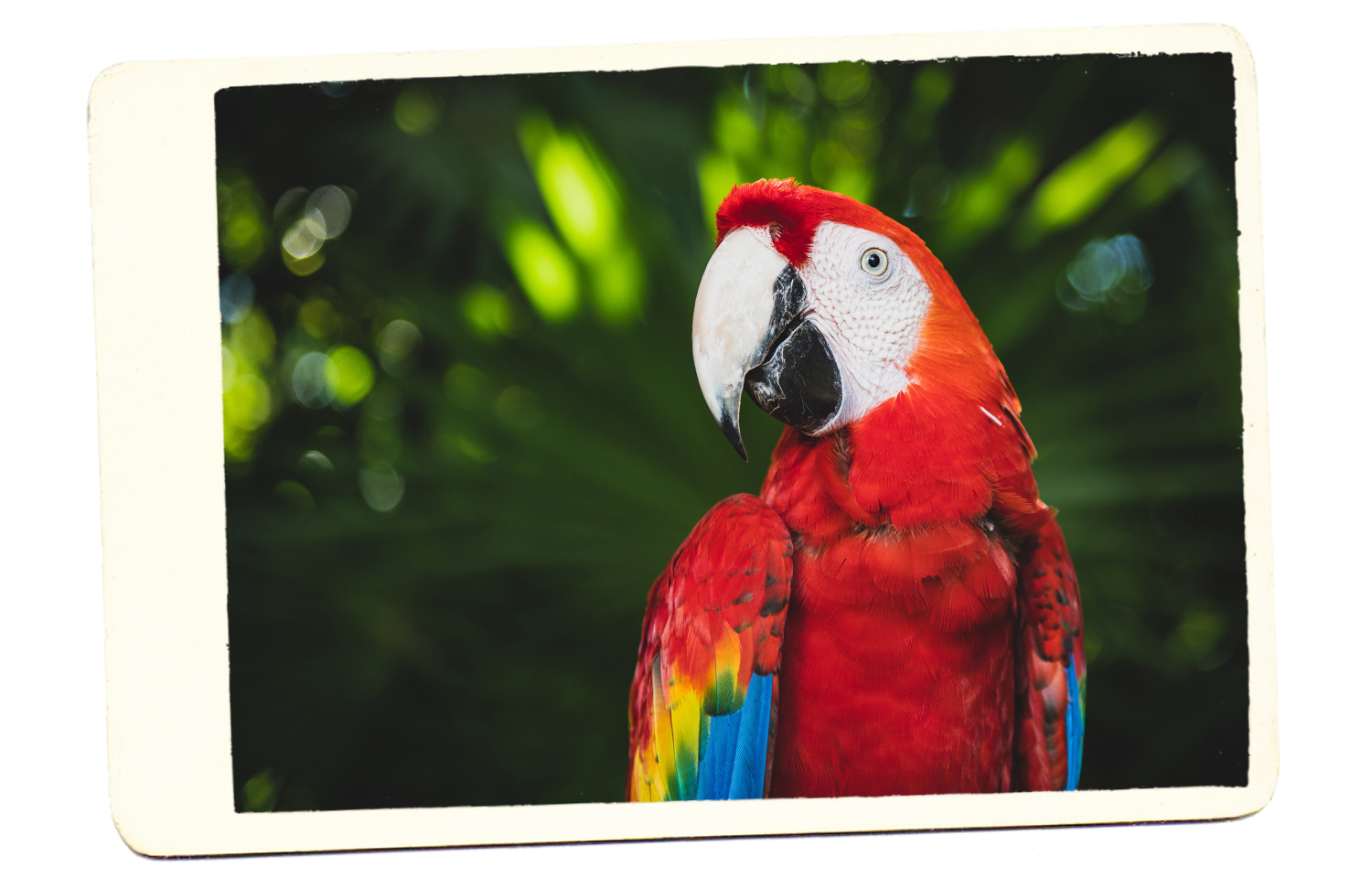 Visit an Xcaret Park
Described as Eco-archeological parks, the Xcaret, Xel Ha and Xplor parks offer unique and all-inclusive experiences. Tube down a river, zip line, and snorkel, all within one of the three parks. There's something for everyone, whether you're looking for an adventure or an opportunity to get up close and personal with nature.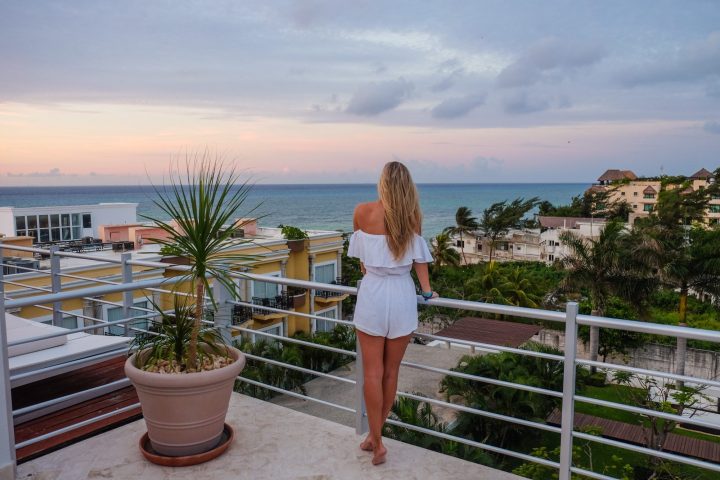 Hang Out in Playa del Carmen
This coastal city has developed from its roots as a fishing village thanks to its stunning beach, while the range of restaurants and cafes make this a great place to take a time out and simply watch the rest of the people come and go.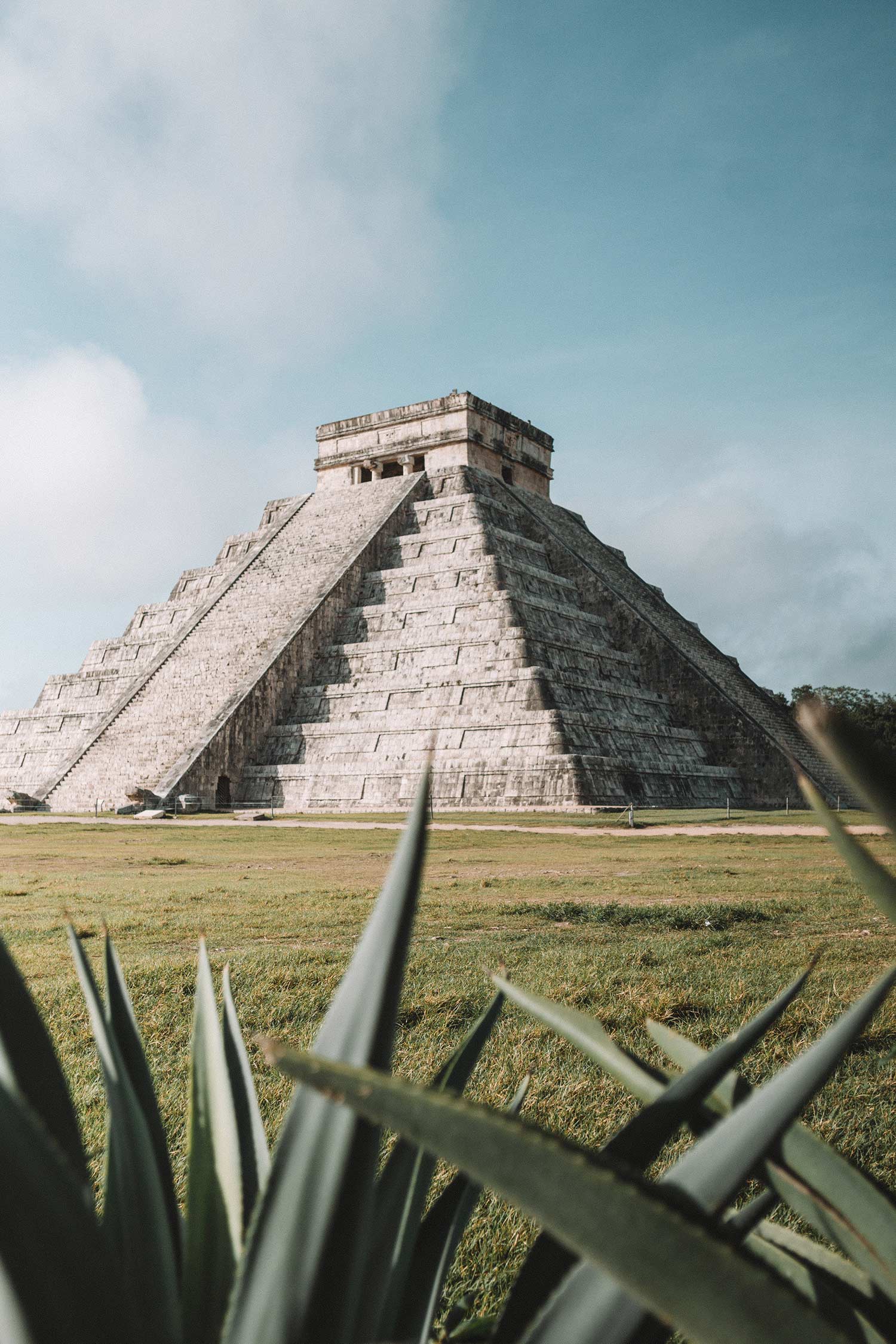 Visit Chichén Itzá
Drawing over a million visitors per year, this complex of Mayan pyramids and platforms is a spectacular demonstration of the architectural achievements of the culture, and while you can no longer climb the pyramids, it is still a stunning place to visit and to appreciate the achievements of Mayan culture.

Party in Cancun
While Cancun may be at its liveliest during Spring Break, it's not the best time of year to come. Avoid Spring Break and come to Cancun when the crowds have died down. There is always a party to be enjoyed in the city, with Coco Bongo being one of the main destinations in the city for those looking for good music and a late-night party.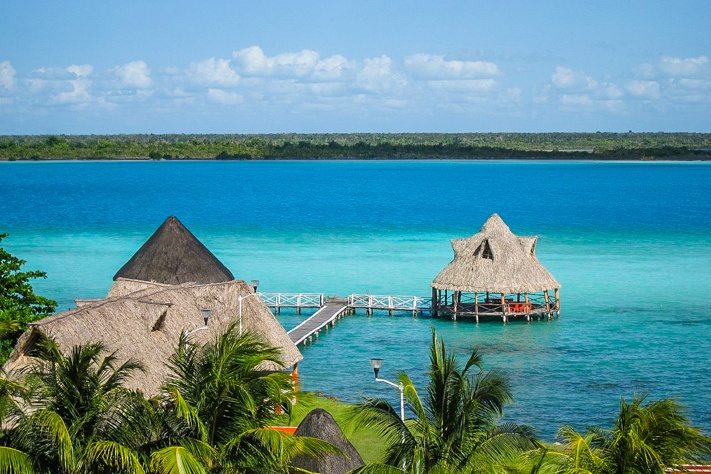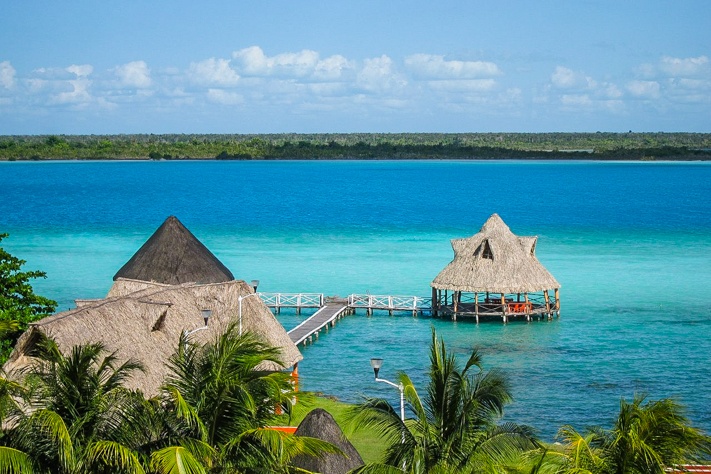 Get Away From it All in Bacalar
This small and quiet city on the Yucatan Peninsula is most famous for the lagoon on the east side of the city, which has very clear water and is fed by cenotes in the surrounding area. Bacalar is a bit of a local's secret and is a great place for some natural beauty and relaxation!