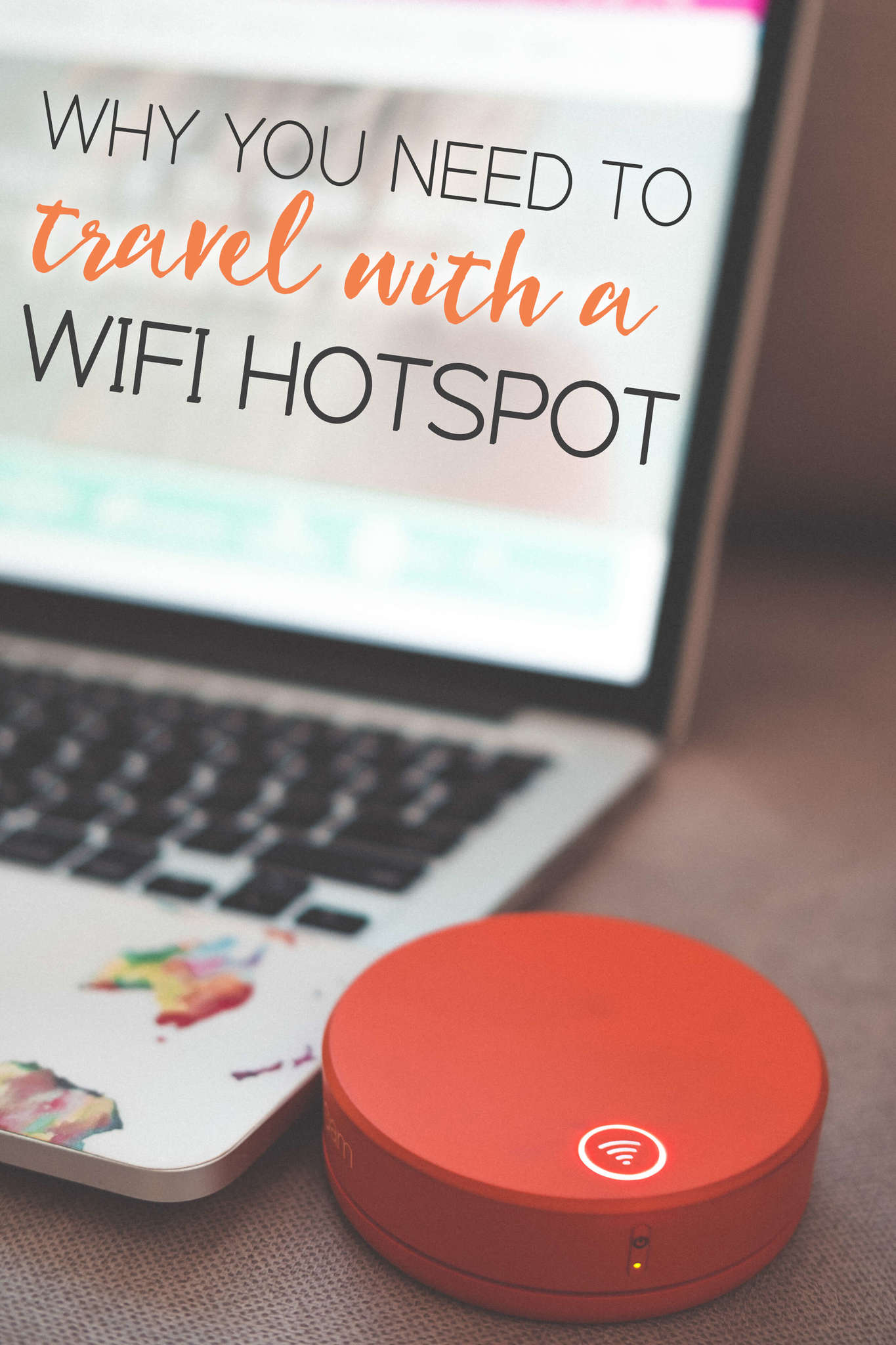 You never realize how much you rely on your phone until you are on the other side of the planet without data or service. As a travel blogger, figuring out how I'm going to connect to the Internet is always a top priority.
Having good Internet access makes travel so much easier. Fortunately, you can stay connected 24/7 with a Skyroam Wi-Fi hotspot. This year, they've released a new 4G LTE Global Wi-Fi hotspot + power bank — the Skyroam Solis which quickly became my favorite.
Here are the top reasons why you need to travel with a Wi-Fi hotspot!
***For a limited time, get an unlimited Skyroam subscription for $99/month!***

Staying Connected While You Travel
As much as I love to turn off my phone and disconnect, having access to the Internet is essential. Between the need for local maps, to posting a few quick pics online, or just letting my mom know that I'm okay, I can't stay offline for long.
Whether you are a digital nomad working on the go or you are taking your first solo trip abroad, it's a pain not having Internet access. After spending many trips wandering around looking for free Wi-Fi and paying crazy roaming charges, I was excited to find out about Skyroam Wi-Fi hotspots.
The new Skyroam Solis also doubles as a power bank — dream!
You're able to charge your gadgets on-the-go, directly from the Skyroam Solis, with its embedded 6000 mAh power bank and latest USB-C connection.

How Skyroam Works
Skyroam has a deal going at the moment so it's a good time to get yourself set up. If you are a regular traveler, the best plan is to invest in a hotspot. The Skyroam Solis 4G LTE Global WiFi Hotspot & Power Bank is $149.99. On top of that, you'll get one free global Wi-Fi day pass.
Once you own a hotspot, you can top up with more global day passes for $9 each.
Skyroam works on a day pass system and you can connect up to 5 devices. If you're going to be using navigation and uploading photos, this is a dream. You never have to try to figure out how much data you've used. Day passes give you unlimited global Internet access for twenty-four hours.
If you want to check it out commitment free, or aren't a frequent traveler, renting is a good option. You can either pick up the original Skyroam hotspot (depending on your location) or have it mailed to you. It's only $9.95 per day for unlimited Internet anywhere.

About Skyroam
I recently heard about Skyroam and decided to try it out in Iceland. I had an awesome experience using the hotspot and it's definitely become one of my travel essentials.
Skyroam has announced that it is now in more than 100 countries around the world.
This is a massive perk when you are on the go. You literally just turn on your hotspot and it'll automatically connect to the local network. Just check Skyroam's coverage map before you go to make sure you will be covered, and you're set. You don't need to register or even know which local networks you are using.
I used to pick up a new SIM card in every country I visited. It was pretty cheap compared to paying roaming fees, but it was still far from a bargain. On top of that, different countries have very different mobile data plans, so it can get complicated.
You might get lucky finding Wi-Fi spots in some areas, but you can never count on it. Even ultramodern destinations, like Tokyo, have very few public networks, so you don't want to rely on just stumbling across a Wi-Fi zone.
I'm impressed by Skyroam Wi-Fi because I can go anywhere and instantly connect, and they've just announced that it now has coverage in over 100 countries around the world. No language barrier, no unlocking, no weird cell registration restrictions, and no need to waste time trying to find a SIM card retailer.
Just simple, quick and reliable Internet.