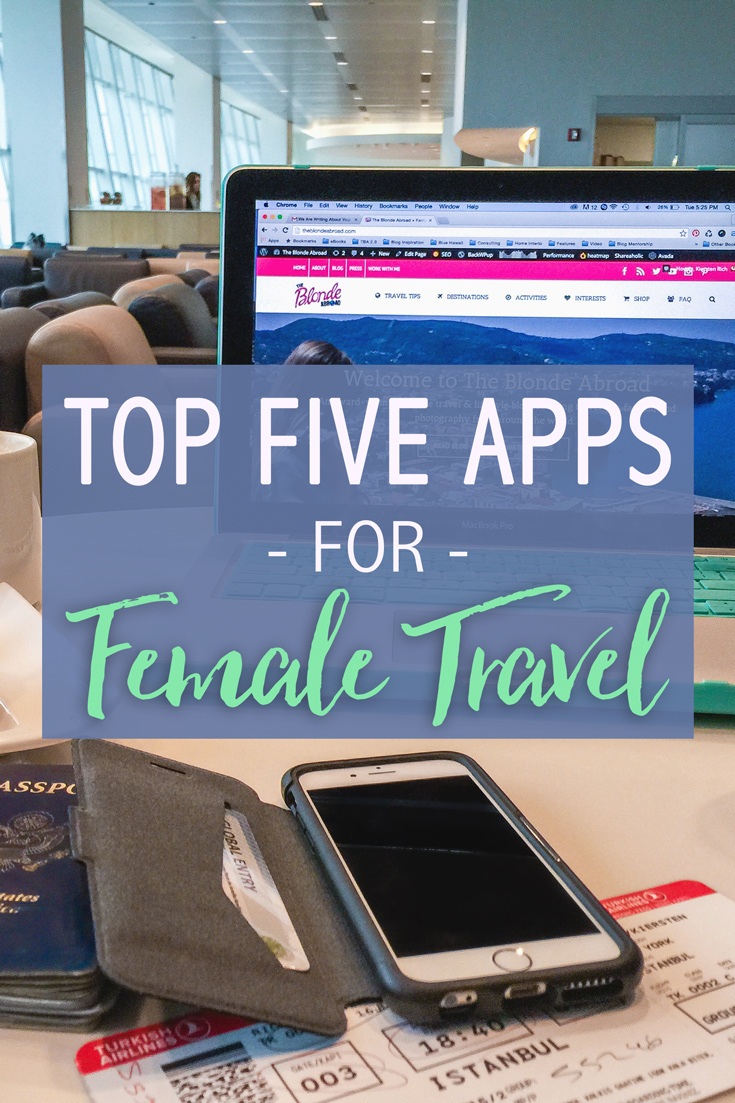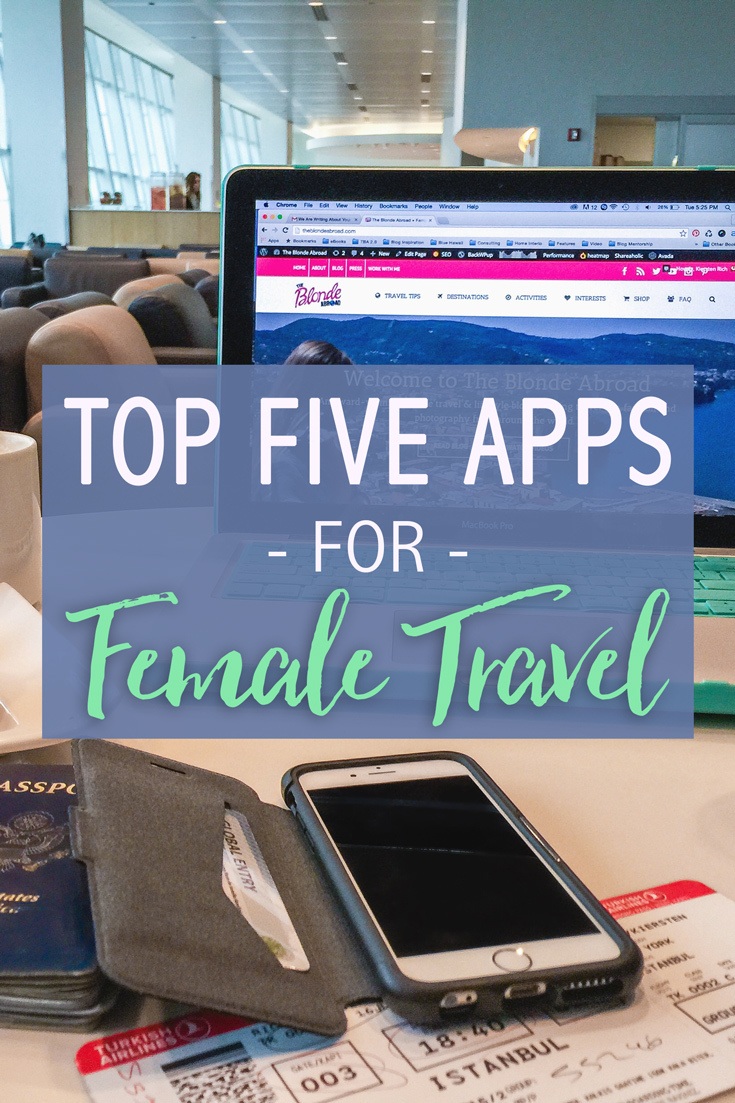 Technology plays a part in our daily lives, and especially while you're traveling. From booking flights and accommodation, to checking the weather, to using a calculator and converting currency.
Now, apps on the market can help travelers in so many other ways. Want to find the perfect female travel partner? Need to find a bathroom in a foreign city ASAP? It's all covered.
I've compiled my favorite apps for female travel that you should try on your next trip!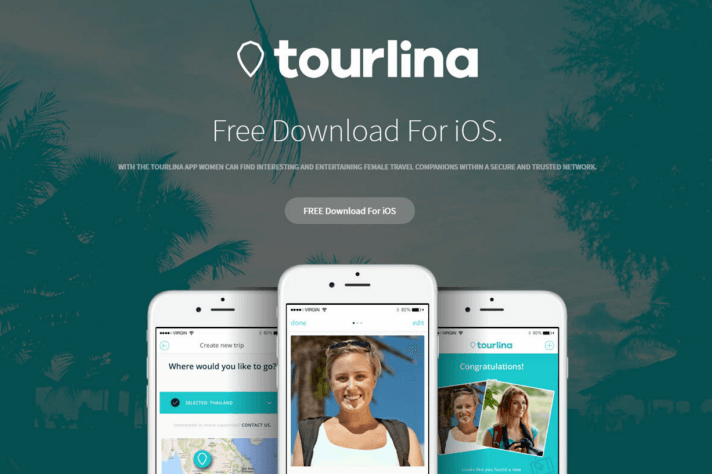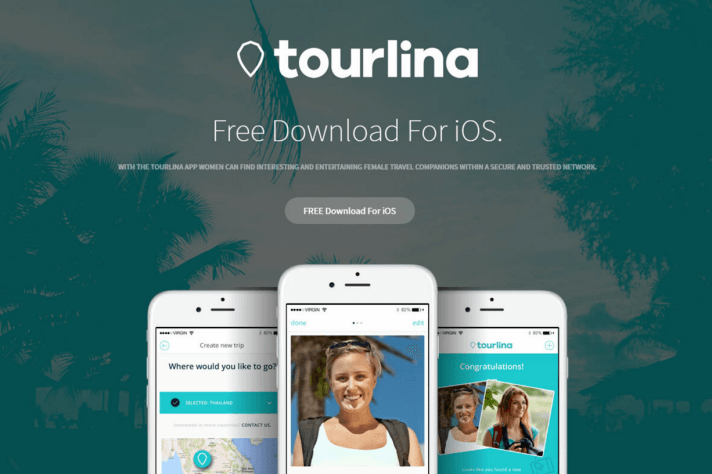 Tourlina (Free on iOS)
Tourlina is a women-only app that connects fellow travelers wherever they are around the globe. Simply enter your trip and discover a travel companion with mutual interests and trip plans. You can start to chat, plan your trip together and voila! You're on the road with a new friend, possibly one you'll have made for life.
It's not a dating app–the emphasis is on friendship. It can be hard to find a travel partner that has the means, the free time, the interests and the destination in sync with your own. Tourlina cuts straight through by connecting you with like-minded travelers, and they screen each and every new user so that your safety comes first.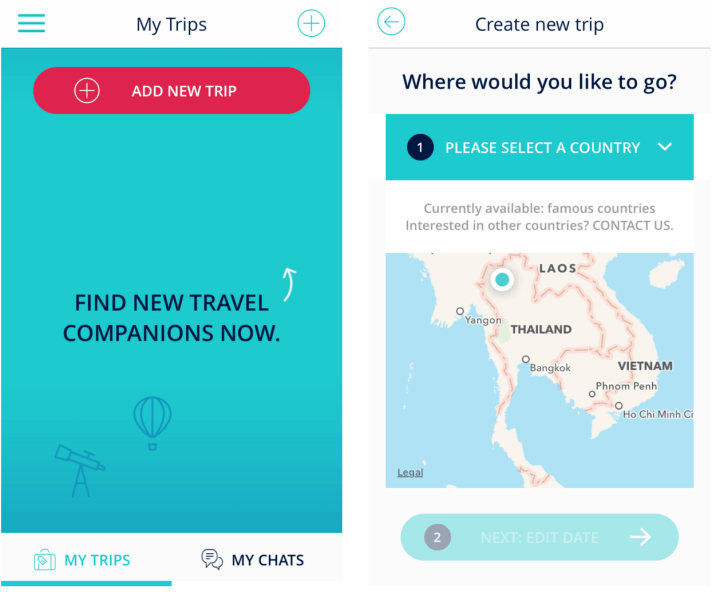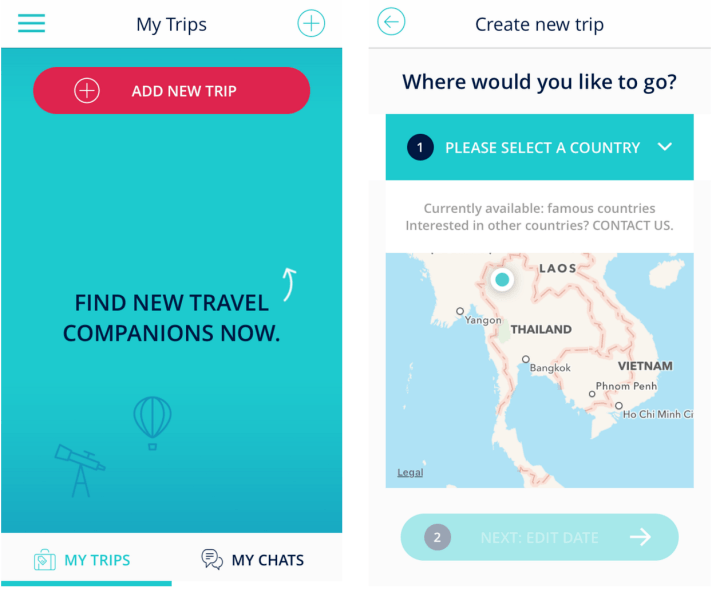 It's also designed to address the discomfort many women have traveling alone. Traveling with a partner can put your mind at ease in ways that traveling solo sometimes doesn't quite cut. Sometimes you just want to relax with a partner or a group.
As rewarding as traveling alone can be, one of the unquestionable delights in travel is meeting new people from all over the world. They can connect you with experiences or introduce you to new ideas and opinions that you'd normally not.
Are you an adventurous type who likes to scale mountains? Or do you prefer an afternoon exploring archaeological museums? Tourlina will put you in touch with someone who shares the same travel goals as you.

Sit or Squat (Free on iOS and Android)
Even when you're on a romantic stroll through the charming streets of Paris, Nature still calls. There are few things worse than wandering around an unfamiliar city holding it in… So, save your bladder with Sit or Squat, a free app that lists 95,000 bathrooms worldwide!
Users rate their experiences with a Sit (thumbs up) or Squat (so-so) and can even upload their photos to give other travelers a hint as to bathroom quality. Map the locations with an interactive, location-based map. You can filter by cost, handicap accessible, rating and even a baby changing table.

PackPoint (Free on iOS and Android)
PackPoint is a female traveler's dream come true. This packing-list generator uses your information to customize a packing checklist for your destination. Tell the app your gender, where you're going, the time of year, and any activities you have planned, and it will create suggestions for clothing, essentials, and gear you should take along.
For those app aficionados out there, the best feature is that it can sync with TripIt to obtain personal info and your itinerary!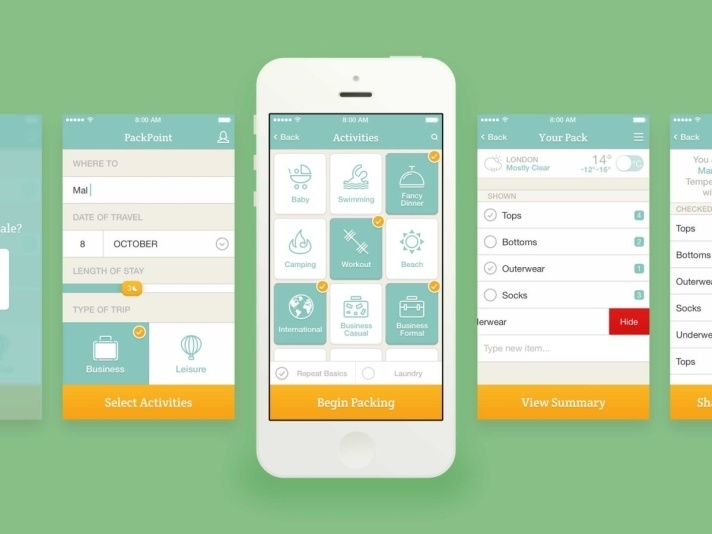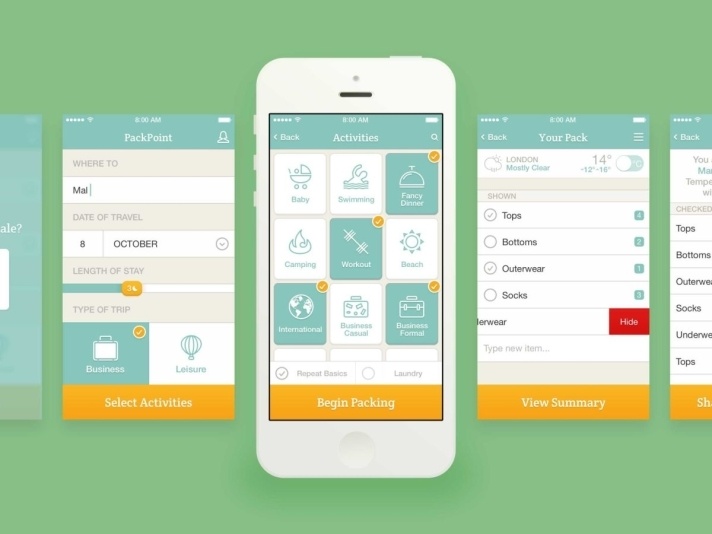 Safety Map Worldwide (Free on iOS)
Safety Map Worldwide features maps around the world that will recommend the safest routes, advise you on the best district to travel or stay in, and guide you away from high-crime areas.
Sometimes when your traveling, you don't always know exactly the best place to stay in a new city- this will solve your problems. You can document your experiences in safe (hopefully not unsafe) areas to help other travelers navigate as well!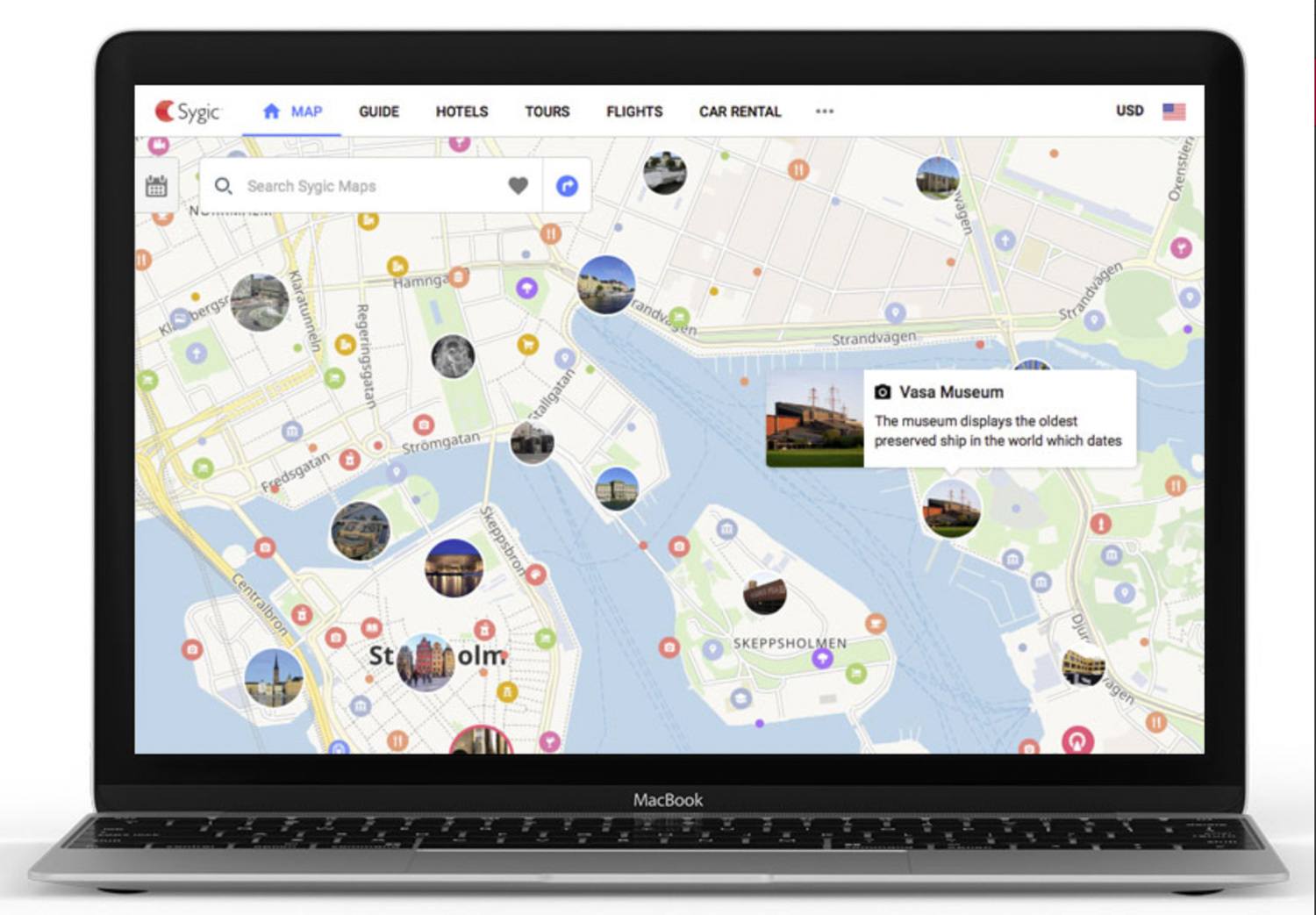 Sygic Travel (Free on iOS and Android)
The Sygic Travel Maps mobile app displays the best tourist attractions, museums, restaurants, shops and more. Discover top places as well as hidden gems sourced from travel editors and fellow travelers and create your day-by-day trip plan directly in the app.
Download offline maps and guides for your destination to keep on track even in the most remote areas. Your trips can be seamlessly synced with the Sygic Travel Maps for desktop. I absolutely LOVE planning trips, so having my plans organized before I go is super important to me.
One thing I love is that Sygic automatically calculates and displays travel time between attractions.
Invite your travel buddies to participate in your itinerary to help plan. And, share with loved ones so they know your travel plans and that you're safe at all times.

Bonus
Rescuer
Rescuer is a hands-free safety alert app that allows you to text your location, pictures, and audio of whatever unsafe situation you're in to emergency contacts with a personalized voice keyphrase. Especially as a solo female traveler abroad, it's important to be aware of your surroundings and take action to protect yourself in scary situations.
Rescuer is a revolutionary and hands-free safety alert app that allows smartphone users to text the location, pictures, and audio of the scene to emergency contacts with a personalized voice keyphrase.

GeoSure
GeoSure is one of the best safety apps for female travelers. It has a women and LGBTQ safety feature to help you navigate the different neighborhoods around the world.
You can easily gauge your personal safety level with your phone or smartwatch. The app has mapped out over 30,000 neighborhoods and is continually updated.