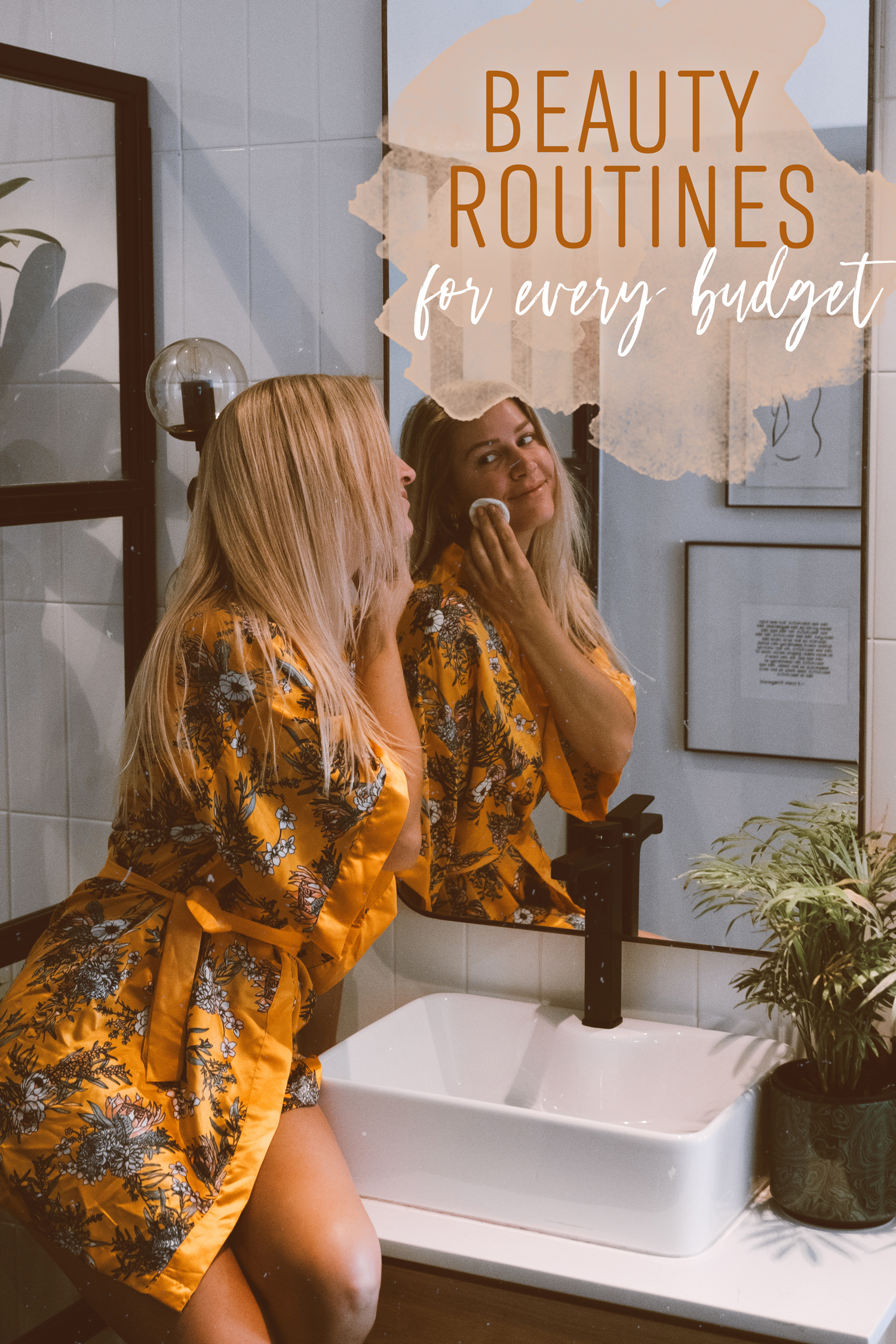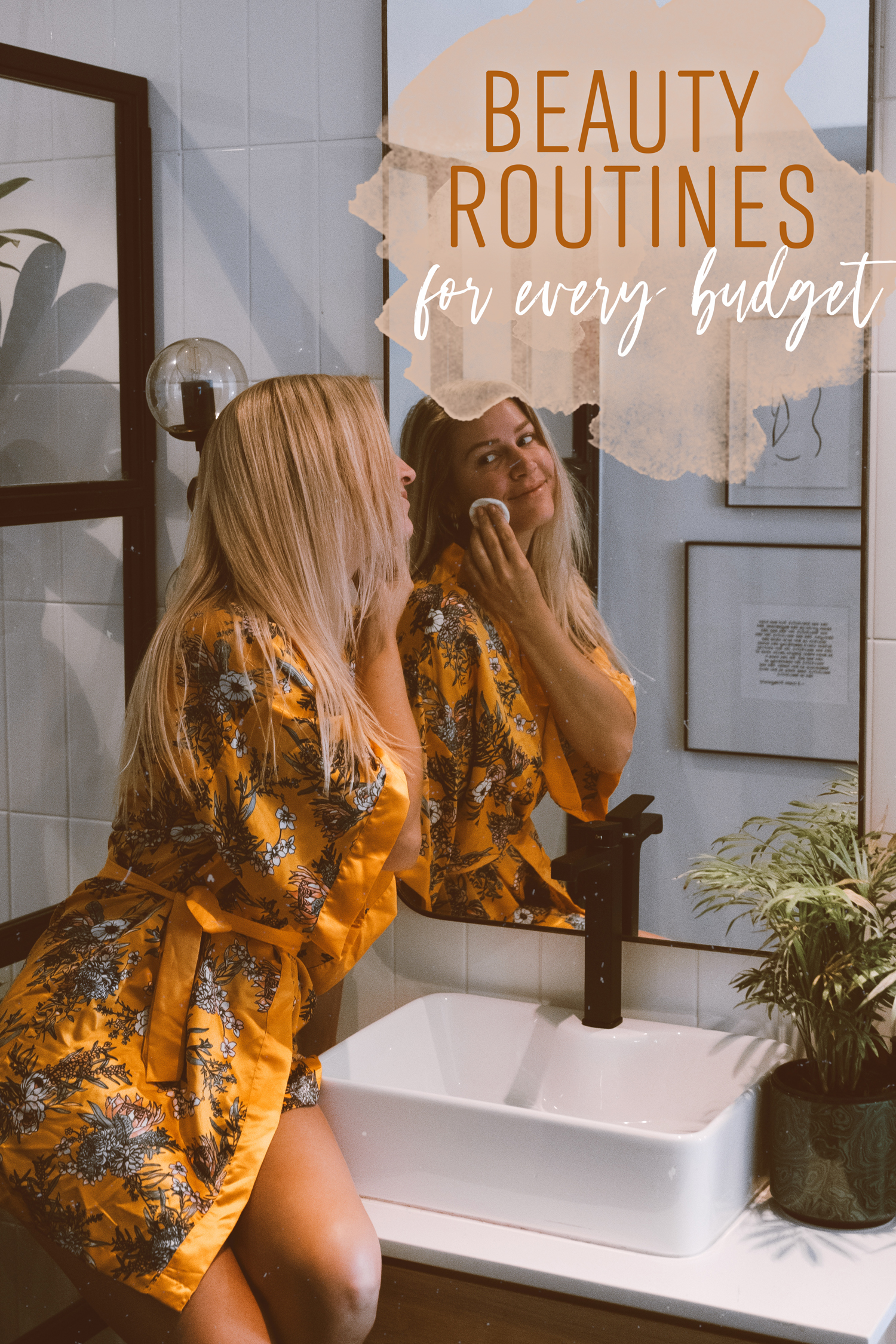 As much as I love to travel, it can be tricky to feel "pretty" (or even presentable!) after a long-haul flight across the planet. Between jet lag and the difficulty of finding my fave products abroad, it's not easy to keep a standard beauty routine going.
Fortunately, I've found a few tricks that help me look Instagram-ready from Mexico to Morocco and everywhere in between. With minimal makeup and tips that work for any budget, you can look flawless on the fly.
Here are my travel-friendly beauty routines for every budget!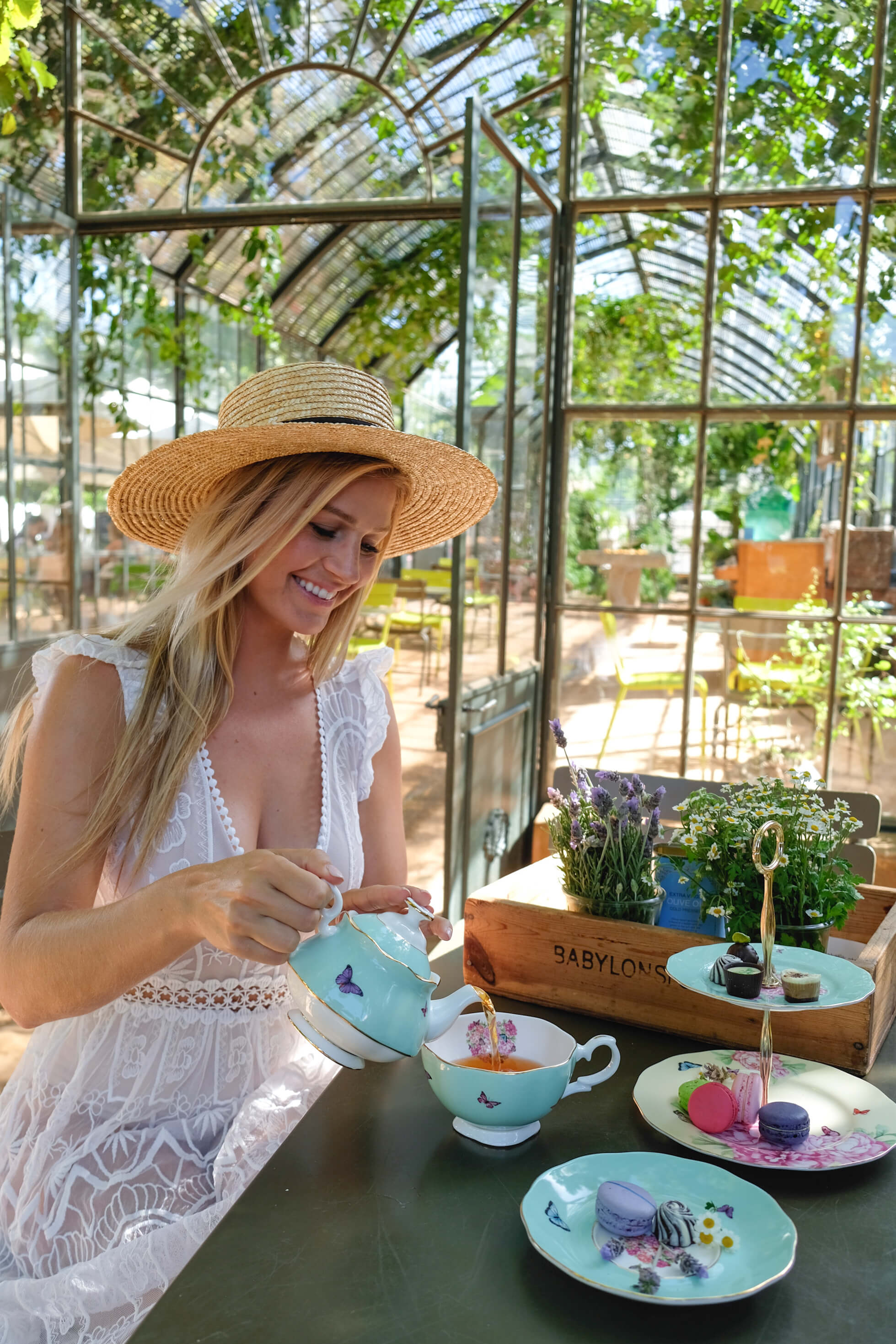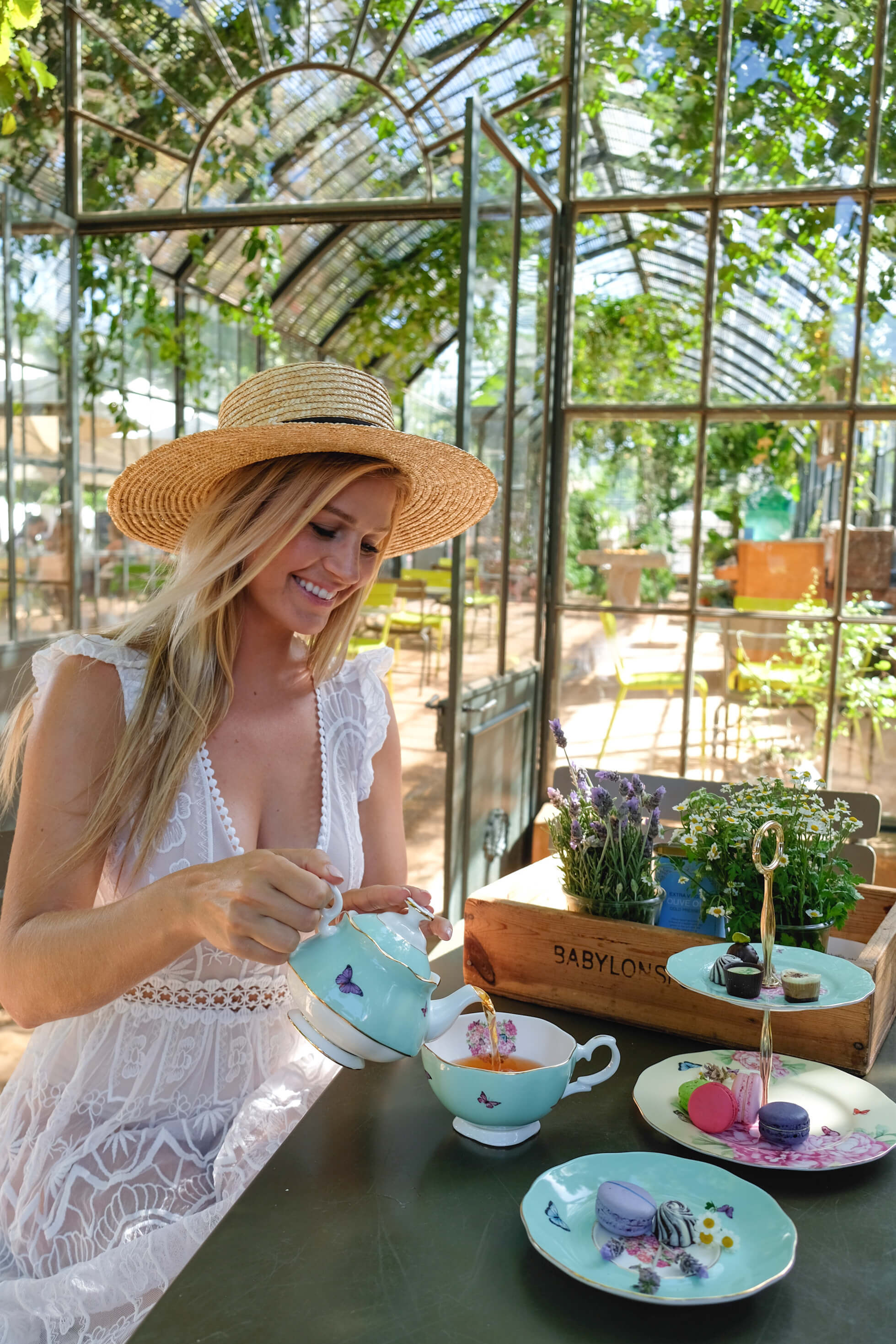 Whiter Teeth
Having sparkling, pearly whites is one of the easiest ways to feel great (no matter what the rest of you looks like). I always try to keep my smile nice and bright so that I feel fresh even when I'm stumbling off a red-eye flight.
Budget-Friendly
Crest Whitestrips ($2/treatment): Surprise! I've never had my teeth professionally whitened. I have found that Crest Whitestrips offer incredible results without having to drop major $$$. They're super travel-friendly and are easy to use for maintenance after getting professionally whitened as well. This set can give you up to six months of whiter teeth!
Investment
Professional Whitening: If you want to level up, professional whitening gives pro-quality results. As I mentioned, I've never gone the professional route, but it's the quickest way to whiter teeth!

Eyelashes
Again, for lashes, it totally depends on what you're working with. One of the easiest ways to limit your travel makeup regime is to kick the mascara!
Budget-Friendly
Get a Tint at Benefit Browbar ($20-23): If you have lush lashes, an eyelash tint from the cult favorite, Benefit Browbar, might be all you need to keep your lashes looking beautiful.
Investment
Eyelash Extensions: I've had eyelash extensions for close to 2 years now. Being blonde, my natural lashes literally do not exist without mascara. For those looking for more volume and length, eyelash extensions are an amazing option. And forget about old school falsies! Modern faux lashes can be completely natural looking! You'll have to get strategic about maintaining extensions on the road because you need them filled every 2-3 weeks. However, I've found that many destinations around the world have caught onto the "amazingness" of eyelash extensions so I've been able to get mine filled everywhere from Bali to South Africa.

Puffy Under Eyes
I tend to have permanent, puffy eyes from constant air travel and dehydration. An under-eye beauty routine is absolutely essential for me!
Budget-Friendly
Freeze Spoons or Apply a Compress (Free!): This is your quickest and easiest option to get rid of puffy under eyes, but it is a short term solution. The nice thing is that it's free and you can freeze spoons just about everywhere in the world!
Organys Eye Cream ($16): This eye cream depuffs, nourishes and softens the skin under your eyes to make them healthy & radiant.
Investment
Patchology FlashPatch Eye Gels ($50): I personally use Patchology FlashPatch Eye Gels because they're packed with caffeine and hydrolyzed collagen, and are unbeatable for reducing puffiness and brightening my eyes. I love that they come in a jar of 30 so I don't waste plastic on individually wrapped sets. They're super travel-friendly and there are enough to use every day if needed!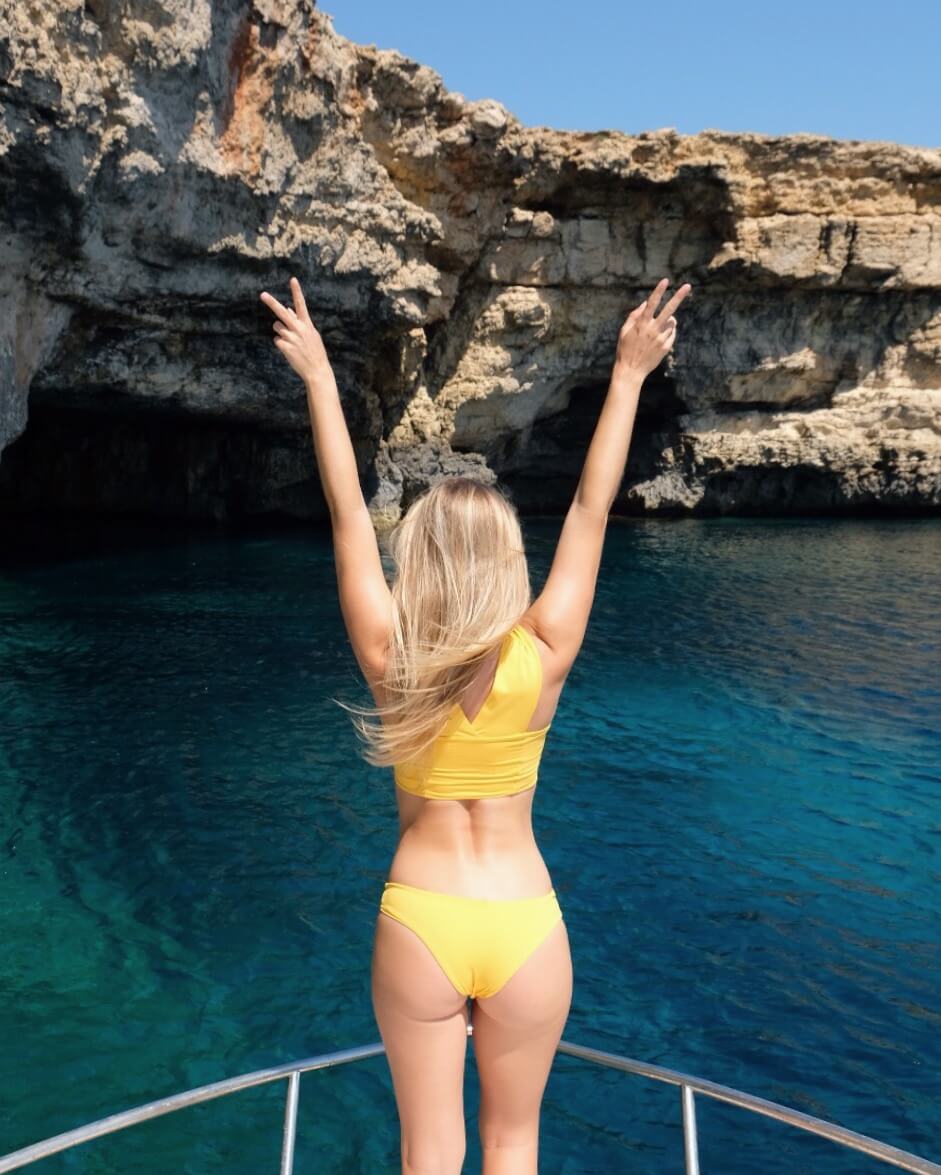 Sun Protection
Ask any gorgeous older woman and she'll tell you the number one beauty care secret: daily SPF! It makes such a profound difference in how your skin looks both in the long and short term. Let's not forget about the health aspect either. We often talk about sun protection like it's just for the beach but SPF is a real lifesaver — and, even when I'm not in the sun, I use it on my face and hands every day!
Budget-Friendly
Cotz Face SPF 40 ($18): This affordable face cream helps to prevent age-marks, wrinkles, spots, and inelasticity.
MyChelle Sun Shield Liquid Tint SPF 50 ($21): This tinted SPF is oil-free, and zinc-oxide based for all skin types. It can be a little drying, but the application is so smooth and I love the glow it gives me!
Investment
PCA SKIN Sheer Tint SPF 45 ($47): This facial SPF is seriously the silkiest and smoothest I've tried! It feels so light on the skin and offers the ultimate broad-spectrum protection. I can layer it under concealer and powder without any issues! PCA is a trusted skincare brand across the board.
Shiseido Sports BB SPF 50+ ($40): This product is absolutely amazing. It applies heavier than your typical BB cream so I use it as an all-in-one sunscreen and makeup. It's SPF 50 and is super waterproof (I'll swim in it all day and it stays on perfectly)!

Dry Skin
With so much time spent on airplanes, my biggest issue is dry skin. Anytime you are flying, it's important to drink at least ½ liter of water for every hour that you're in the air. I also apply a nice serum before using a moisturizer every morning, and before and during flights, as well as a facial oil in the evenings.
Budget-Friendly
InstaNatural Vitamin C Serum with Hyaluronic Acid & Vit E ($18): A Vitamin C serum is so important for your skin's health! This serum contains powerful antioxidants and supports healthy collagen production to prevent signs of aging such as fine lines and wrinkles — it's full of Hyaluronic Acid which deeply hydrates and plumps the skin!
Andalou Natural Day Cream ($14): I like this day cream because it's so gentle—it helps hydrate, soothe, nourish & moisturize sensitive, delicate, or irritated skin with rose, pomegranate, and other calming natural ingredients.
Organic Rosehip Seed Oil ($13): Rosehip Oil has so many benefits for the skin, and it is SO hydrating—it's a great natural moisturizer which will help to soothe dry skin, minimize the appearance of fine lines and slow down aging.
Investment
Fresh Face Cream ($56): This hydrating, anti-aging facial cream provides 24 hours of moisture. I love layering this on top of serums before a flight!
PCA Skin Hydrating Serum ($71): Invest in a high-quality serum to lock in moisture before applying your moisturizer.
Get Regular Facials: Investing in regular moisturizing facials has changed my life! Whether you're flying a lot, living in a dry climate, or just naturally have dry skin, I'd highly recommend a routine of a daily skin serum and moisturizer plus regular facials and peels. Read more about my facial and peels routine here!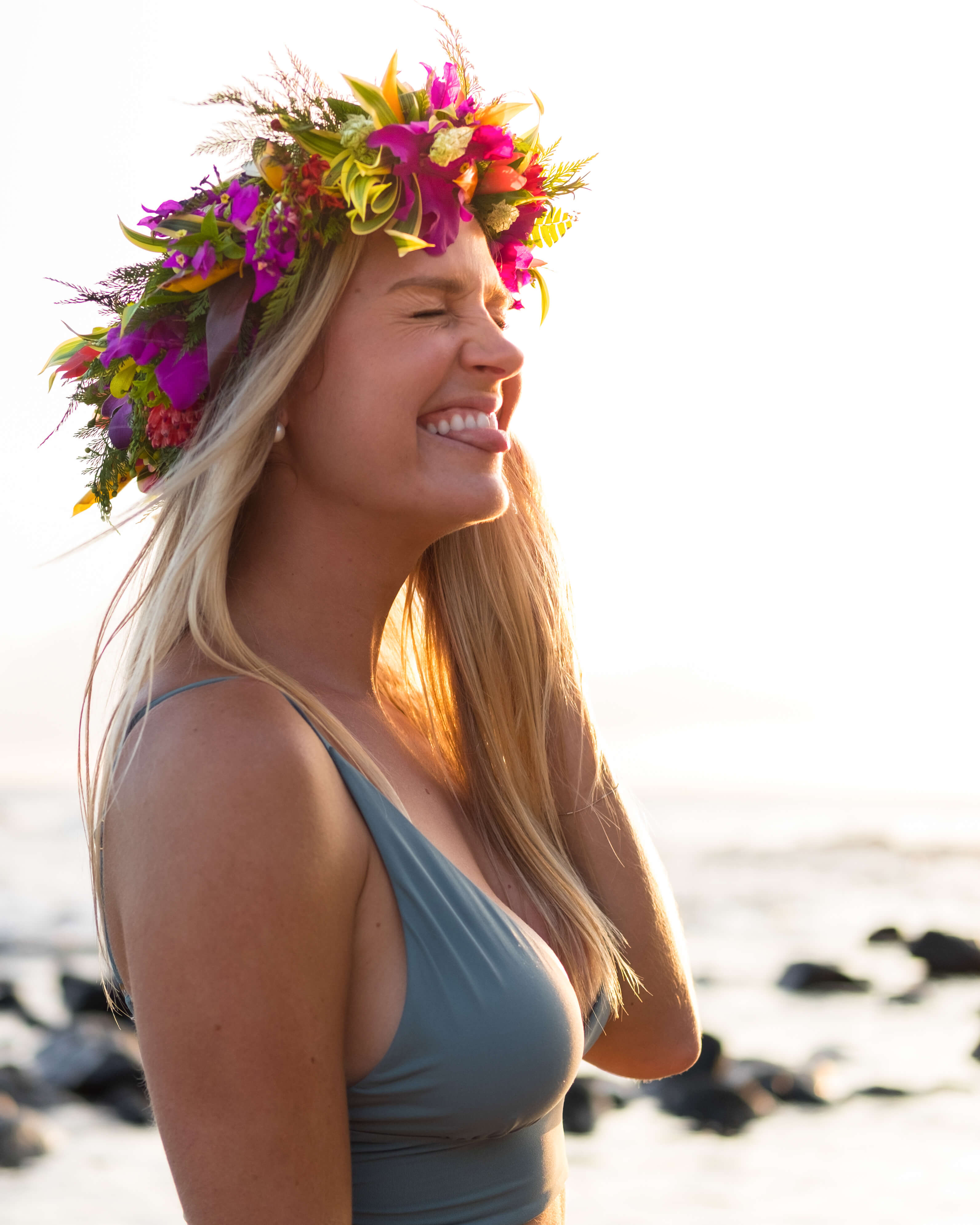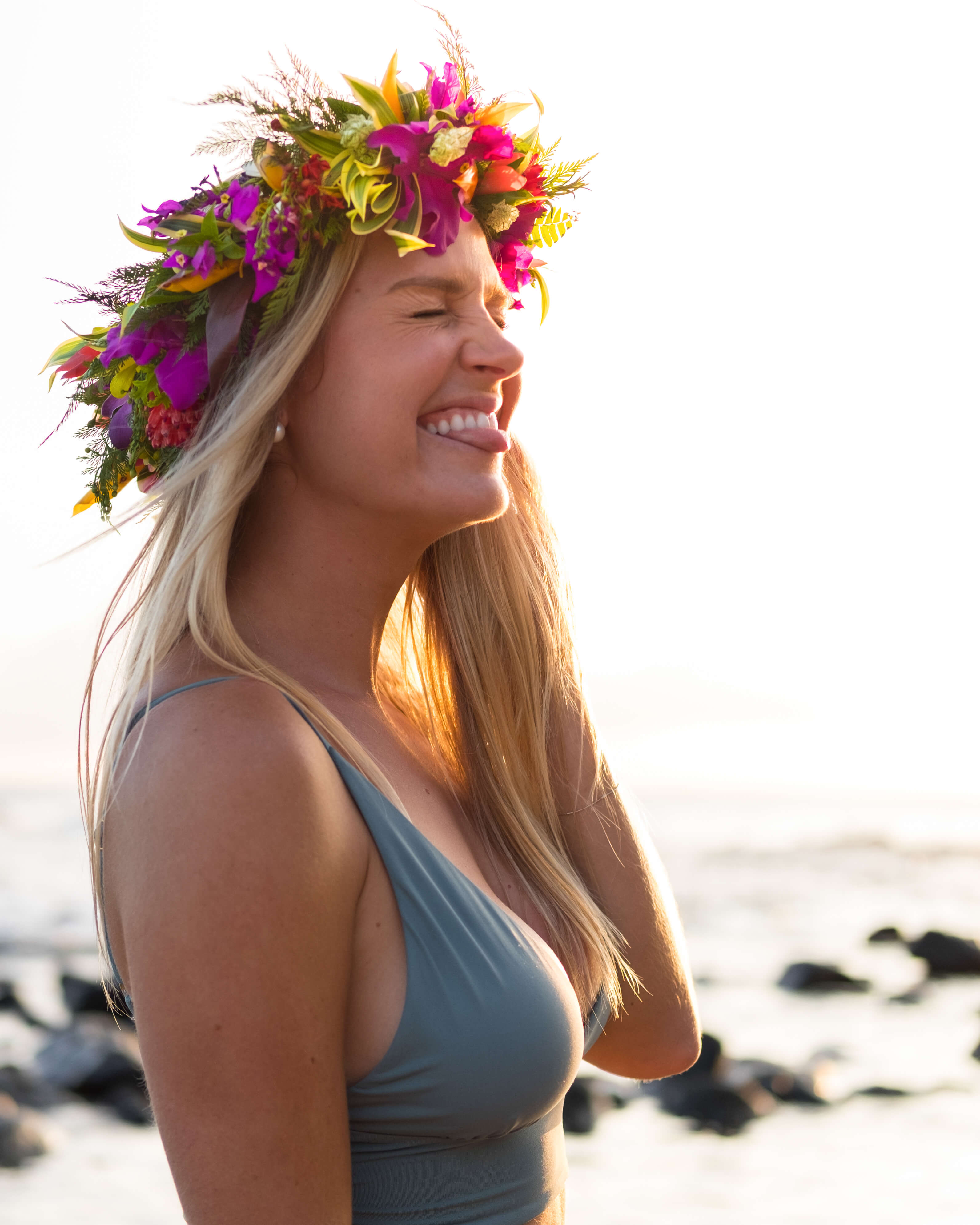 Eyebrows
For beautiful brows, there are a couple of solid options, and the best route for you totally depends on your eyebrows. I have found that by investing in my eyelashes and brows, I've cut my beauty routine in half.
Budget-Friendly
Get Tint at Benefit Browbar ($20-23): Before getting microblading, I would get my eyebrows tinted ever 2-3 weeks. With blonde hair, my eyebrows are basically non-existent without a little love. I love Benefit's Browbar for a classic wax and eyebrow tint. It makes a huge difference!
Bushy Brow Pen ($20): For a quick brow touch-up, this filling eyebrow pen will allow you to add individual strokes to mimic your natural hair color for a fierce and complete look. The dirty blonde color works wonders on my brows!
Investment
Microblading: I have found that light-haired ladies (including yours truly) benefit in a big way from microblading. Ultimately, I love both options because they'll let you wake with flawless brows. However, for the investment, I think you actually save money by microblading. I had my brows done by my friend Caitlin from Freshly Browed and would only recommend using someone qualified for the procedure. The process involves two appointments with a little downtime in between, but it's totally worth it. Nearly a year later and my brows are still full and beautiful!

Breakouts
I've had acne my whole life. I went on Accutane as a teen and still get adult breakouts. It's such a frustrating problem but the right treatments can make a world of difference.
Budget-Friendly
Retinol Serum ($19): This Retinol Serum is specifically formulated to reduce the appearance of wrinkles, dark spots, fine lines, and hyperpigmentation — plus it repairs skin damage and texture. This should only be worn at night and you should use a daily SPF too, as retinol makes your skin sensitive to the sun!
Eradikate by Kate Sommorville ($26): As far as over-the-counter picks, there's nothing like Eradikate by Kate Sommorville. I also love their ultra-strong spot treatment for an overnight fix.
Calm Skin Cleanser ($28): Eminence Organics is an awesome, natural brand and very affordable. This Chamomile Cleanser cleanses without stripping the skin, soothes and heals skin, and reduces redness.
Investment
Dermatologist Consultation + Tretinoin and Mental Health + Diet: For me, the biggest change came when I went to a dermatologist and got a tretinoin prescription (also sold as Retin-A). You can buy tretinoin in stores or get a stronger option from a dermatologist. The other game-changer for me was realizing what foods and stressors caused my flare-ups. I recently eliminated dairy from my diet after realizing it seriously triggered breakouts (still too soon to talk about how much I miss cheese though!), and tried to reduce stress as much as possible in my life!

Fragrances
I always travel with a natural deodorant and a rollerball of my favorite fragrance or perfume!
Budget-Friendly
Skyler Natural Fragrances: These rollerball fragrances are consciously crafted, non-toxic, eco-friendly, cruelty-free and always free of parabens, phthalates, SLS, allergens and SO easy to travel with!
Native Natural Deodorant: This natural deodorant is made without aluminum, parabens, phthalates, and talc — and I've found it works to best for me after a long day of exploring.

WATCH more travel beauty hacks below!