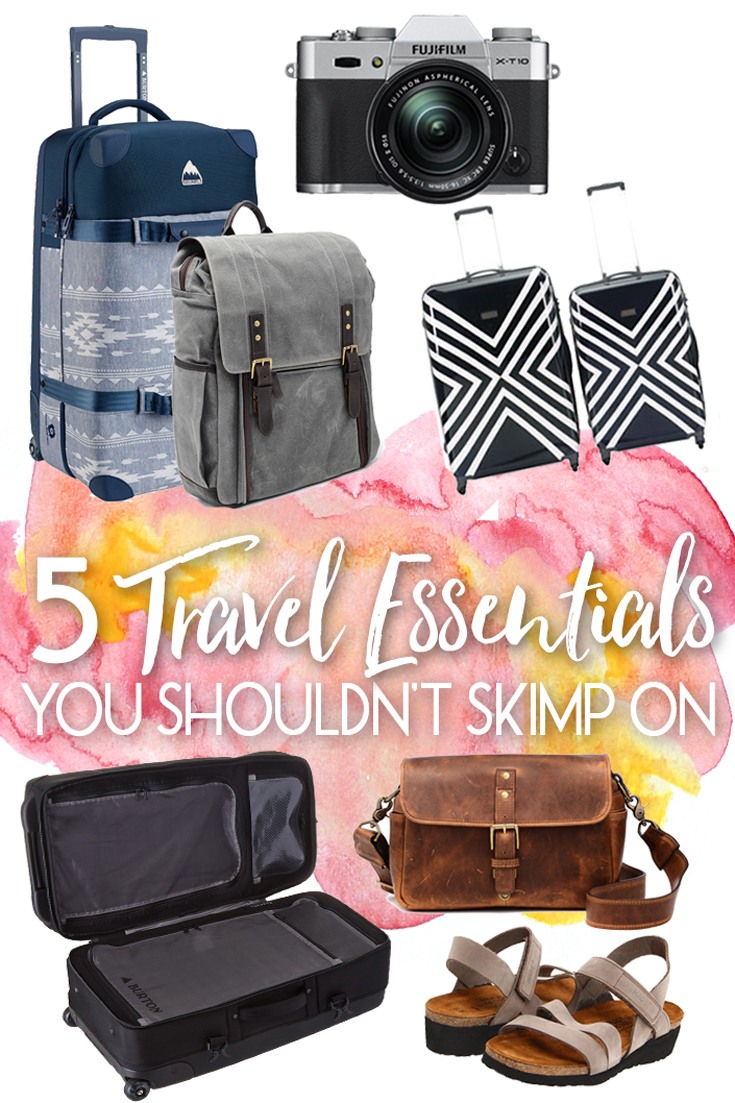 I love saving cash as much as the next traveler does, but there are just some things that you can't skimp on. From comfy shoes that will save your poor feet to cameras that will take flawless photos you can cherish for a lifetime, some travel essentials are well worth spending the extra cash on.
Forget about cheap substitutes—here are my five travel essentials that you should definitely treat yourself to!

Travel Insurance
If you only take two things with you when you leave the country, make it your passport and travel insurance!
The world has so many surprises and travel insurance is essential for making sure that you're ready for them all. Having good travel insurance can literally be a lifesaver.
I've been using World Nomads for years and it's gotten me out of many sticky situations.
Many travelers just assume that their health insurance policy will cover them abroad, but that's rarely the case. Travel insurance is essential for surprise visits to the doctor as well as covering you when your flights are canceled, your documents or luggage is lost, your travel provider goes bust, or you're pickpocketed.

Camera Bags
Rule number one of chic travel: don't wear your camera around your neck! Not only is it a nerdy look, but also it can be downright dangerous. Standing out as a tourist is rarely a good thing. When people know that you are distracted by all of the local sights and sounds, they are much more likely to pickpocket you or even try to grab your pricey camera.
To look stylish and keep your camera protected, you need a reliable camera bag.
I'm obsessed with The Brixton Messenger bag by ONA. Handmade with waxed canvas and full-grain leather, this bag is as stunning as it is practical. It's just big enough to fit a DSLR cam and lens; you can carry it as a lightweight side bag for easy access or pack it into a bigger bag without having to worry about your camera getting damaged.
If you travel with your laptop and camera all the time, consider getting a sturdy and protective camera + laptop backpack for all of your gear.

Photography Gear
One of my greatest traveling regrets is that I didn't get a good camera sooner! Shots from a cell phone just can't compare to the gorgeous photos that you'll get from a proper camera.
You don't need anything fancy but I promise that a good quality camera will be worth every cent.
I love my Fujifilm X series camera, and it's really helped me step up my photography game. Whether you are just taking selfies on girls' night out or setting up DIY photoshoots on the other side of the planet, learning photography and having the right equipment is priceless.

Luggage
Whether you are a backpacker or a five-star diva, good luggage is a must-have. You need to have something that is comfortable to carry, is easy to use, and can help you stay organized.
When you travel, your luggage is your new home. You'll be living out of a suitcase every day so it's really important that your bag works for you. Carry on wheeled suitcases are a must for jet-setters, and why not add a little pizazz to your airport routine with these cute and durable roller suitcase set!
My new favorite piece of luggage is the Burton Wheelie Flight Double Deck travel bag. With volume-enhancing CRAM Zones and side compression straps, you can load this bag full and still meet most airlines' carry-on size restrictions. This dual-compartment bag makes it easy to find everything you need when you are on the go.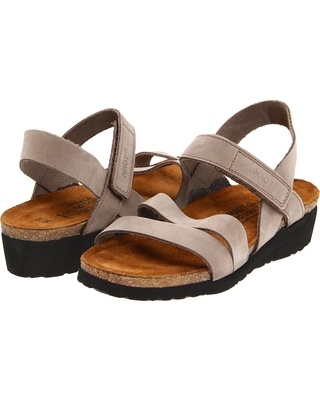 Comfortable Shoes
I adore heels for nights out on the town but comfortable shoes are key when you're traveling. When you're exploring and sightseeing, you've got to be ready to spend all day and all night on your feet.
Don't put a damper on your day with impractical shoes!
Invest in ergonomic sandals or hiking boots so you can keep up with the best of them. My go-to shoes are Naot Kayla Sandals or Cocobelle sandals. They provide ample support and I can rock them with any outfit.