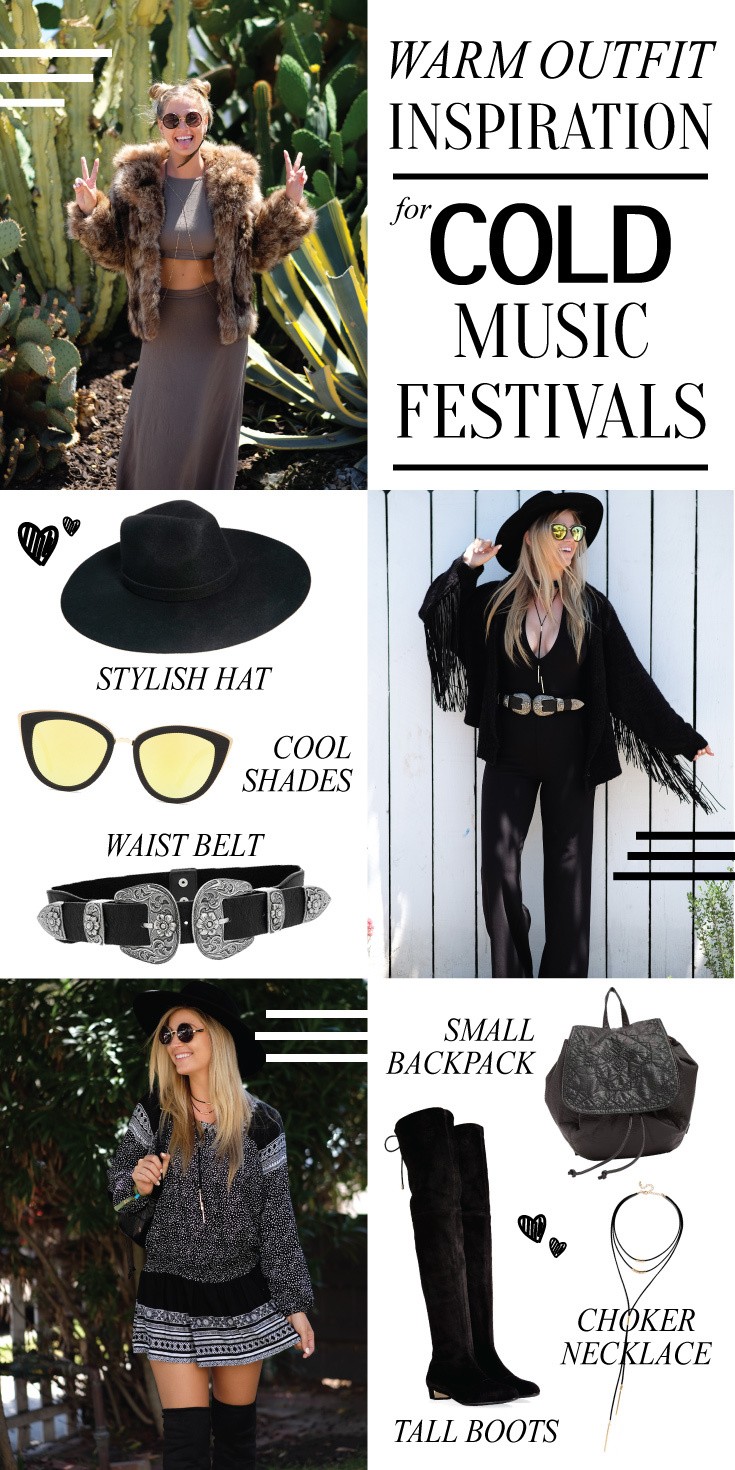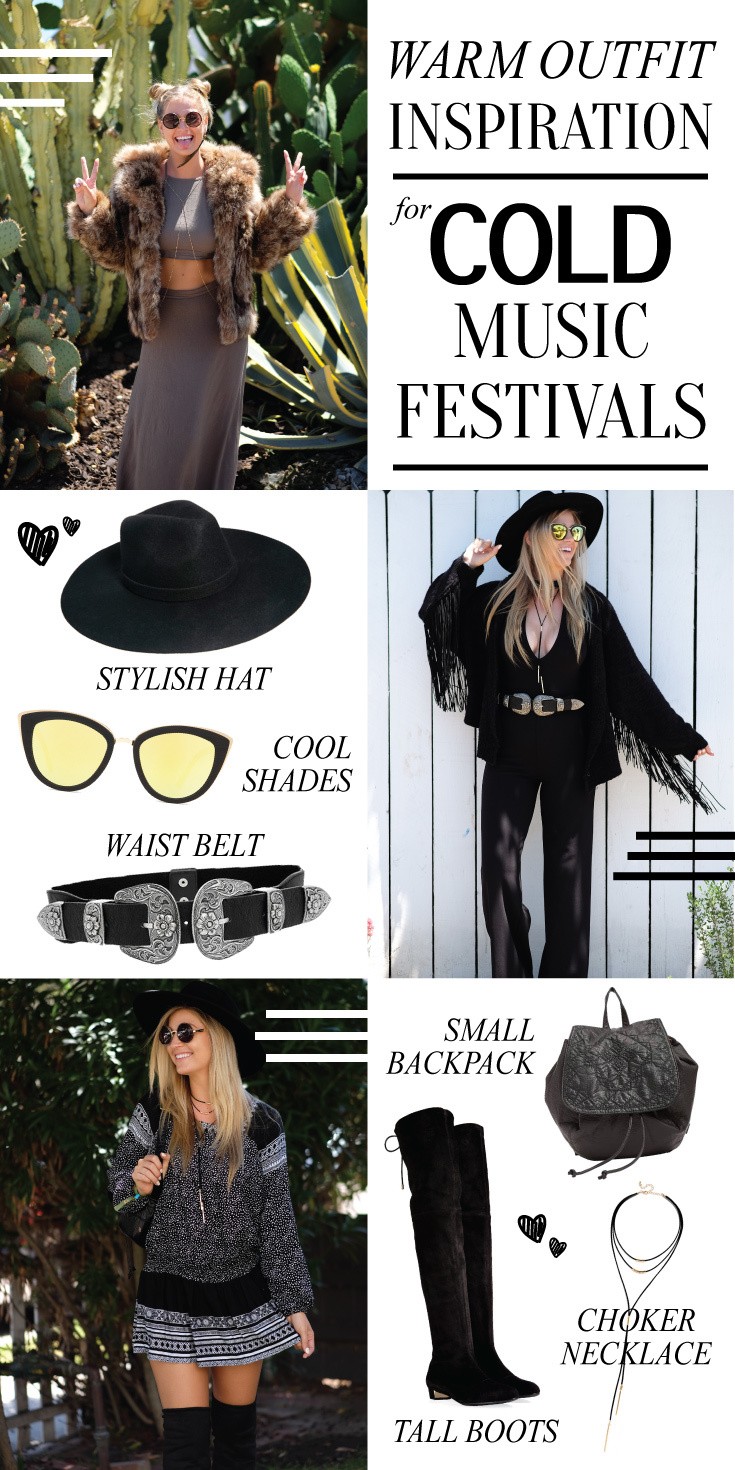 When you think of music festival style, your outfit inspiration is usually flower crowns, high-waisted shorts, mirrored sunglasses, and crop tops galore. Music festivals are typically portrayed as warm and sunny.
However not all music festivals are in the summer like Coachella and EDC.
What about music festivals in the fall and winter months, or colder areas in general? Outside Lands in San Francisco is notorious for unpredictable and, often times, freezing weather despite taking place in the summer months.
To keep from freezing my bum off, I styled a few different looks that were cute, practical and perfect for colder weather.
Here's my warm outfit inspiration for colder music festivals!

Outfit #1: Hot Cross Buns
This Lulus 2 piece dress in olive green was the perfect addition to my festival styles– comfortable and SO easy to accessorize!
A faux fur jacket will keep you warm, and compliment the dress perfectly!
These fun rounded, Ryder sunglasses from Wildfox finished off my look perfectly!
Be sure to accessorize the look with some fun jewelry. I rocked this gold body chain from Lulus, a feather earring for good measure, and a neutral liptstick to finish it off!

Outfit #2: Outside Lands Outlaw
I wanted to truly embrace that outlaw, fringe look, so I started with a sexy (and comfortable!) jumpsuit from Lulus.
Layering on top, I added this fun, fringe sweater from Wildfox for warmth.
No outlaw-inpsired outfit would be complete without a wide-brimmed black hat!
Black booties finished off the look perfectly– I rocked this pair.
I accessorized the outfit with Lulus black & gold choker necklace, bright-colored mirrored sunglasses, and the Lulus Hey Dude buckle belt in silver!

Outfit #3: Frock & Roll
One of my comfiest festivals styles to date, I rocked this smock dress from MINKPINK with tall black boots!
A trusty bag is a festival essential, so I snagged this awesome black backpack from Lulus that was the perfect size.
I accessorized the outfit with Lulus black & gold choker necklace, and the Ryder sunglasses from Wildfox. 
I finished off the whole look with a wide-brimmed black hat!