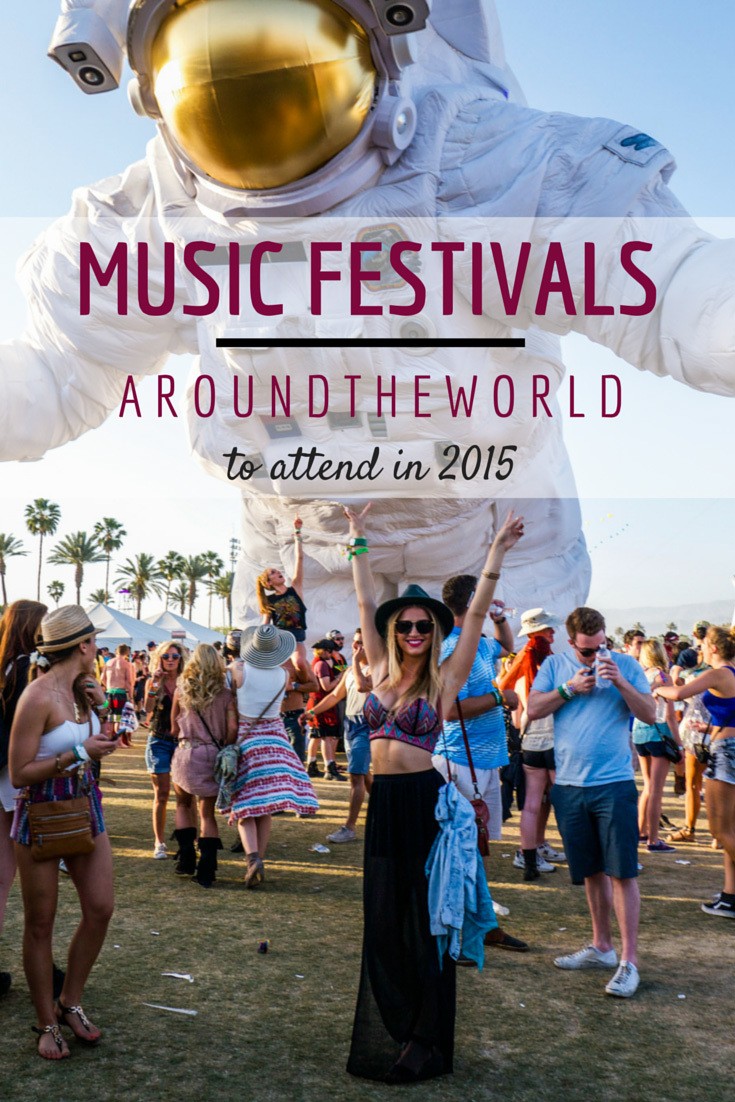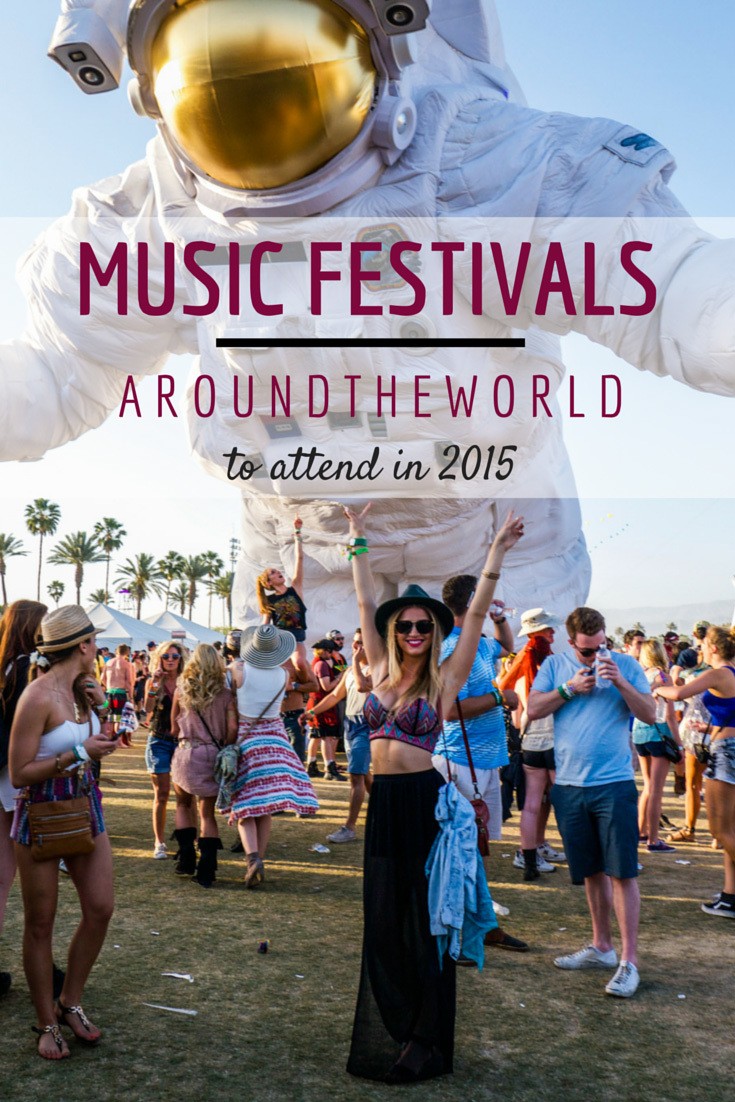 Music is a medium that is a passion for many people, and there is often something about the combination of a great location, music and a celebratory atmosphere that makes for some wonderful memories. No matter where you find yourself in the world, there's likely a world-class music festival not too far away.
Here are 15 of the best music festivals around the world to attend in 2015!

Lollapalooza, Chicago
Drawing some of the biggest names in music from a variety of different music genres from rock to rap, the Lollapalooza festival is a hugely popular event. So much so, that it also hosts partner festivals in Chile and Brazil too.

Benicassim Festival, Spain
Benicassim Festival, a well established 4-day Spanish festival, offers an eclectic mix of musical styles in the amazing surroundings of the town of Benicassim, with the beaches being a big attraction, along with the great party atmosphere.

Baybeats Music Festival, Singapore
Singapore is celebrating its Jubilee as an independent nation in 2015. Baybeats, a popular festival, celebrates the best rock and pop music produced in Singapore and by bands from across the region.

Sasquatch!, Washington
One of the biggest indie-rock festivals in North America, Sasquatch! features major acts and singer-songwriters such as Mumford & Sons and Sigur Rós. The open-air Gorge Amphitheater venue is set against the beautiful backdrop of the winding Columbia River.

Pukkelpop, Belgium
Pukkelpop, a Belgian festival held in August, draws a good variety of musical artists, from rap and hip hop legends such as Snoop Dogg to the biggest rock bands, and has grown to rival Belgium's other huge festival, Rock Werchter.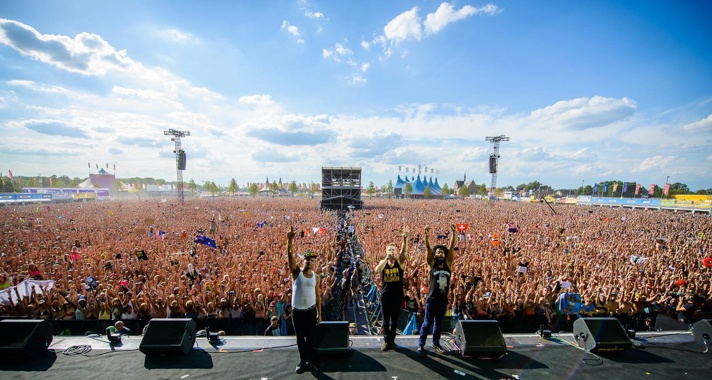 Rock al Parque, Colombia
Held in a large park in Bogota, Rock al Parque is a huge rock festival offers a blend of Colombian and South American rock bands with some big international names. Best of all, this wonderful August event is free!

Calvi on the Rocks, Corsica
Calvi on the Rocks is one of the most unique open-air electronic music festivals in Europe. Held on the French island of Corsica, this festival is primary attended by French festival-goers and features beachside performances by major bands and DJs such as Phoenix and The Rapture.

Fuji Rock, Japan
Situated in a spectacular location in the Japanese mountains, the Fuji Rock festival draws major rock bands, artists and DJs and has some quirky stages that are a little remote on the grounds of the festival. You may be required to hike through the forest or take a gondola ride to enjoy the entertainment.

Roskilde, Denmark
Famous for its mix of huge names that are always drawn to this festival, Roskilde features artists such as Pharrell Williams and Muse in the 2015 line up. There is also an artistic element with mazes and large-scale displays located around the main stages.

Firefly Music Festival, Delaware
Located in the forested area of a speedway circuit, Firefly Music Festival offers great rock music, with a few curve balls thrown in among the line up, along with some spectacular surroundings where the forest is decorated with stunning light displays.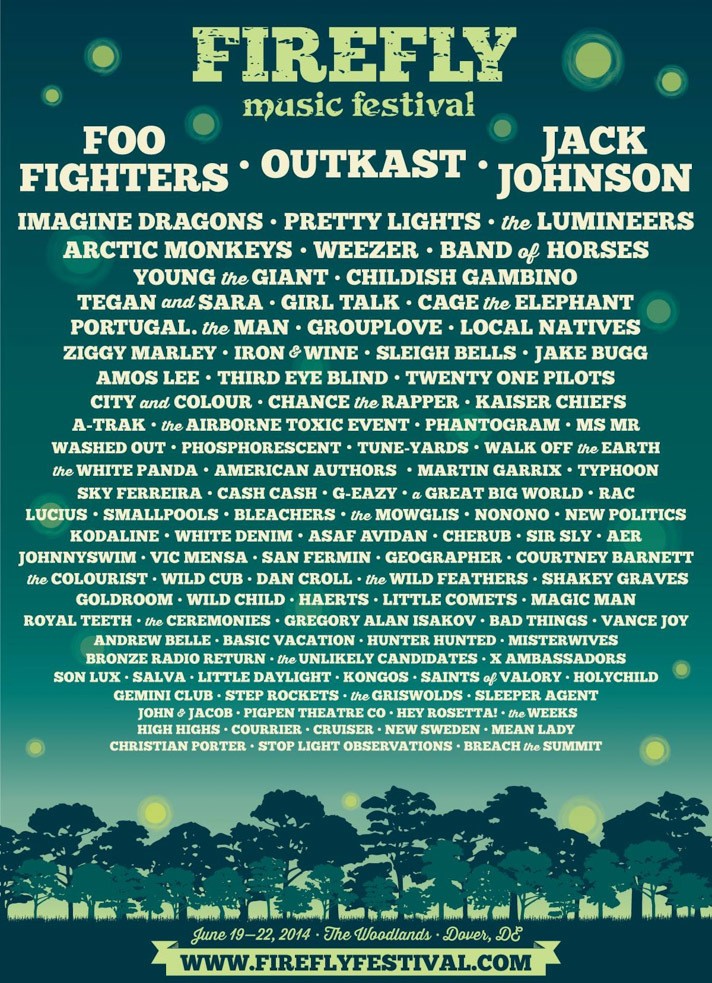 Soundwave, Australia
Held in several cities over the course of two weeks in late February and early March, Soundwave draws some huge rock bands such as The Smashing Pumpkins, Marilyn Manson and Slipknot, who are all on what is looking to be a great line up for the 2015 event.

Glastonbury, United Kingdom
One of the more quirky festivals in the UK, but also one of the largest, Glastonbury has a reputation for balancing huge names with quirky artistic areas and alternative events. Even the Dalai Lama is rumored to be one of the speakers scheduled for 2015's event.

Newport Folk Festival, Rhode Island
The Newport Folk Festival is famous for a great combination of folk music, art, and cultural events and, as well as the great music, the lovely views of the East Passage makes this late July festival one to really enjoy.

Montreal International Jazz Festival, Canada
Held in June and July every year, the Montreal International Jazz Festival turns Montreal into a huge jazz venue drawing over two million visitors over the course of ten days and attracting the biggest names in jazz.

Exit Festival, Serbia
The spectacular surroundings of the Petrovardin Fortress at Exit aren't the only reason this festival is a particularly spectacular event. Named "Best Major European Festival of 2014," Exit has hosted major acts such as Moby and Arctic Monkeys and has Motorhead lined up as a major headliner for 2015.

Which music festival would you most like to attend?