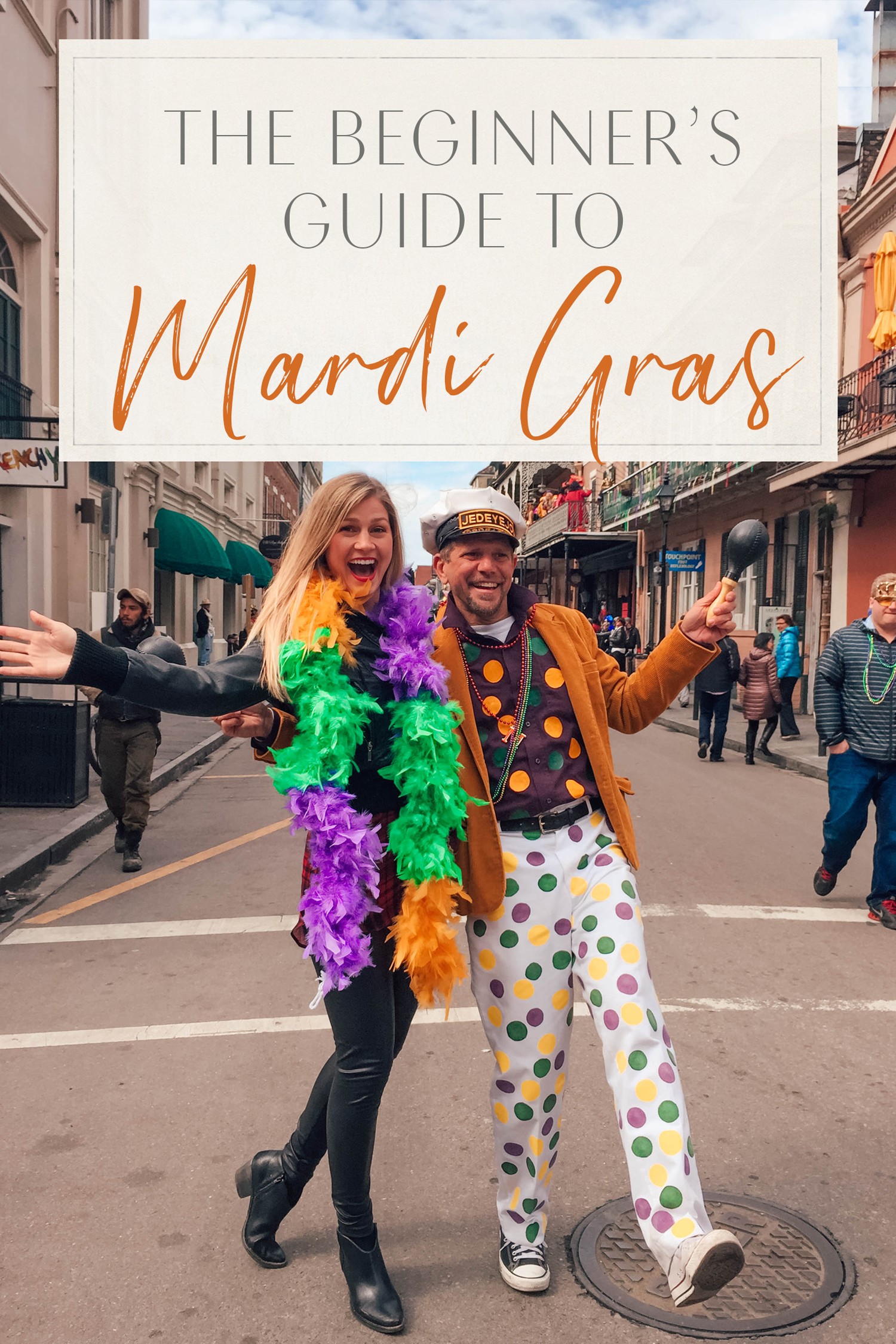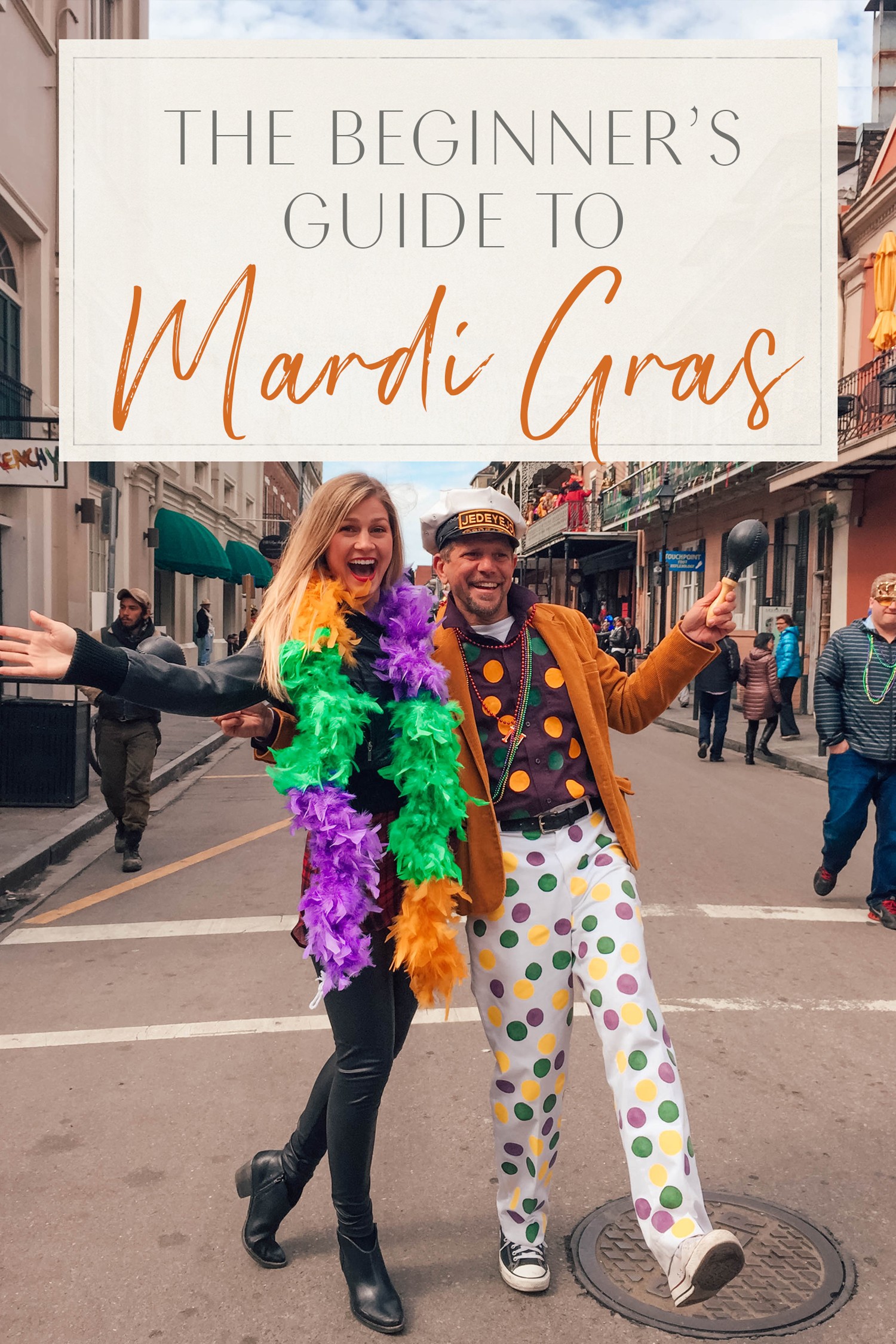 Mardi Gras, a.k.a. Fat Tuesday, is a Carnival celebration of food; a revelry before the first day of Lent; a final hurrah before forty days of fasting and abstinence—and boy, is it a wild festival in New Orleans.
All in all, the festivities last two weeks, but culminate in bacchanalian parties and colorful parades during the five days surrounding Mardi Gras.
There is usually one major procession each day and several smaller parades, parties, balls, masquerades, and King Cake parties. Parade floats, plastic kitsch, throw cups, flashing, and inexpensive toys are usually involved.
Mardi Gras isn't just Fat Tuesday—here's your beginner's guide to Mardi Gras in New Orleans!

Krewes
Krewes are the life of Carnival—they are the private clubs that organize the parades and parties during the season. Krewes swarm and operate parade floats, toss plastic beads, and throw cups, doubloons, and moon pies into the crowd as the procession passes.
Some of the best known krewes are the Zulu (known for its historic parade throws), Rex (recognized for starting the traditional Mardi Gras colors of purple, green, and gold), and Bacchus and Endymion (both famous for including celebrity guests).
The Krewe of Muses is an all-female krewe and is named after the legendary daughters of the Greek God Zeus. The krewe is famous for its tongue-in-cheek parade themes.
Another all-female krewe is Iris, which is named after the Goddess of the Rainbow.  You can spot one of its 1,500 members easily—Iris members always wear white gloves and masks.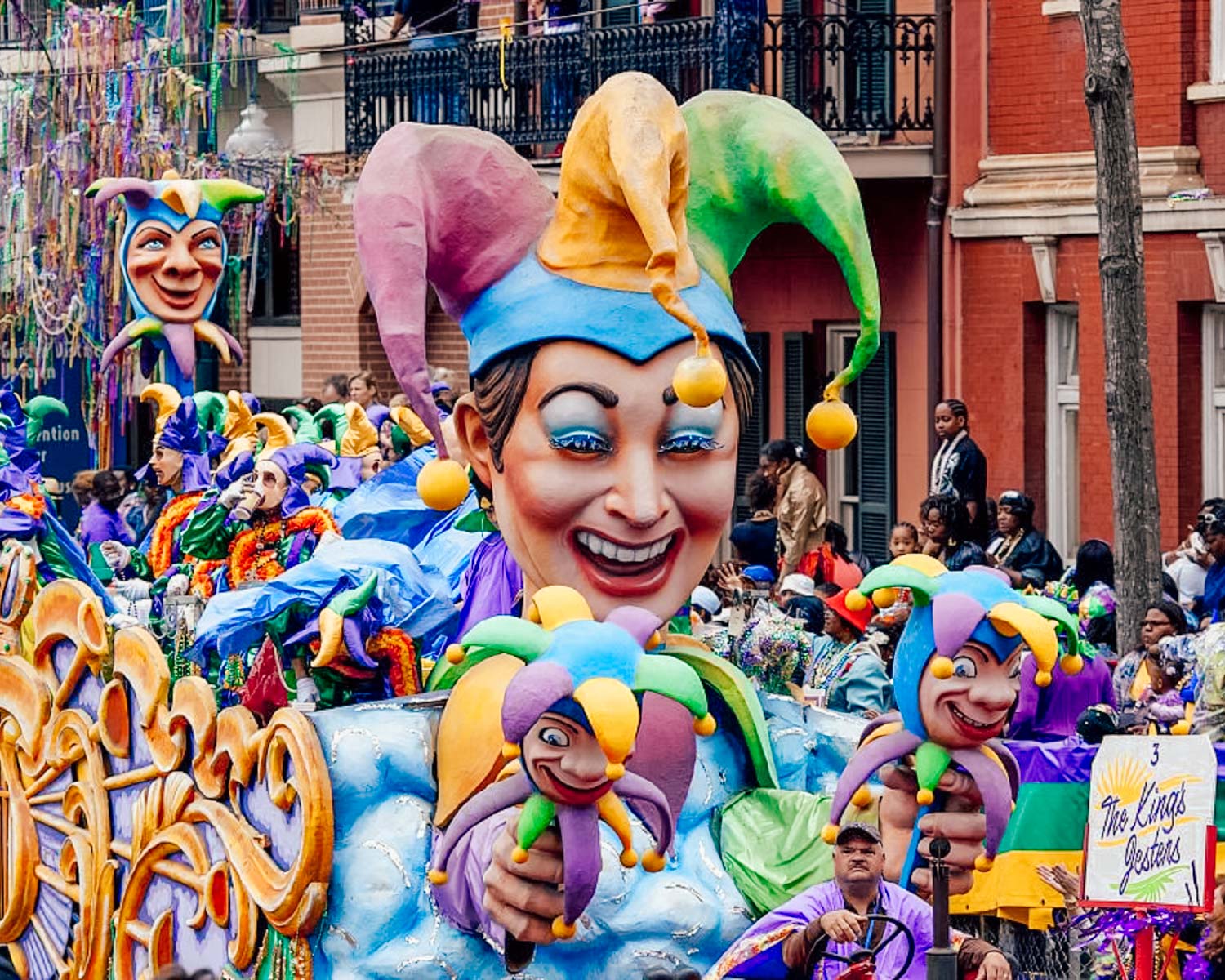 Mardi Gras Parades
With so many Carnival parades, major and minor, it's hard to keep track of them all. I recommend downloading the free Parade Tracker App by Calliope Digital (available for iPhone, iPad, and iPod).
The app lets you track your favorite parades in real time as they travel. It also offers a complete list of parade schedules, maps, news updates, and videos!
Most of the parades go down St. Charles Avenue into the Central Business District. If you're thinking the festivities will be held in the Old French Quarter, think again, the celebrations tend to stray from the narrow streets and historic buildings found there.
If you're a spectator, be prepared to be showered with items ranging from plastic beads, cups, and coins. The most prized handout is a "Zulu coconut" (don't worry, they won't throw these ones), they are beautiful hand-painted coconuts and make a great souvenir if you're lucky enough to get one.
Parade riders even carry kid-friendly items like stuffed animals to give out! Yes, Mardi Gras parades are for families too.
After all is said and done, the celebrations end on Bourbon Street when the clock strikes midnight. After this, the colorful beads are put away and Lent begins.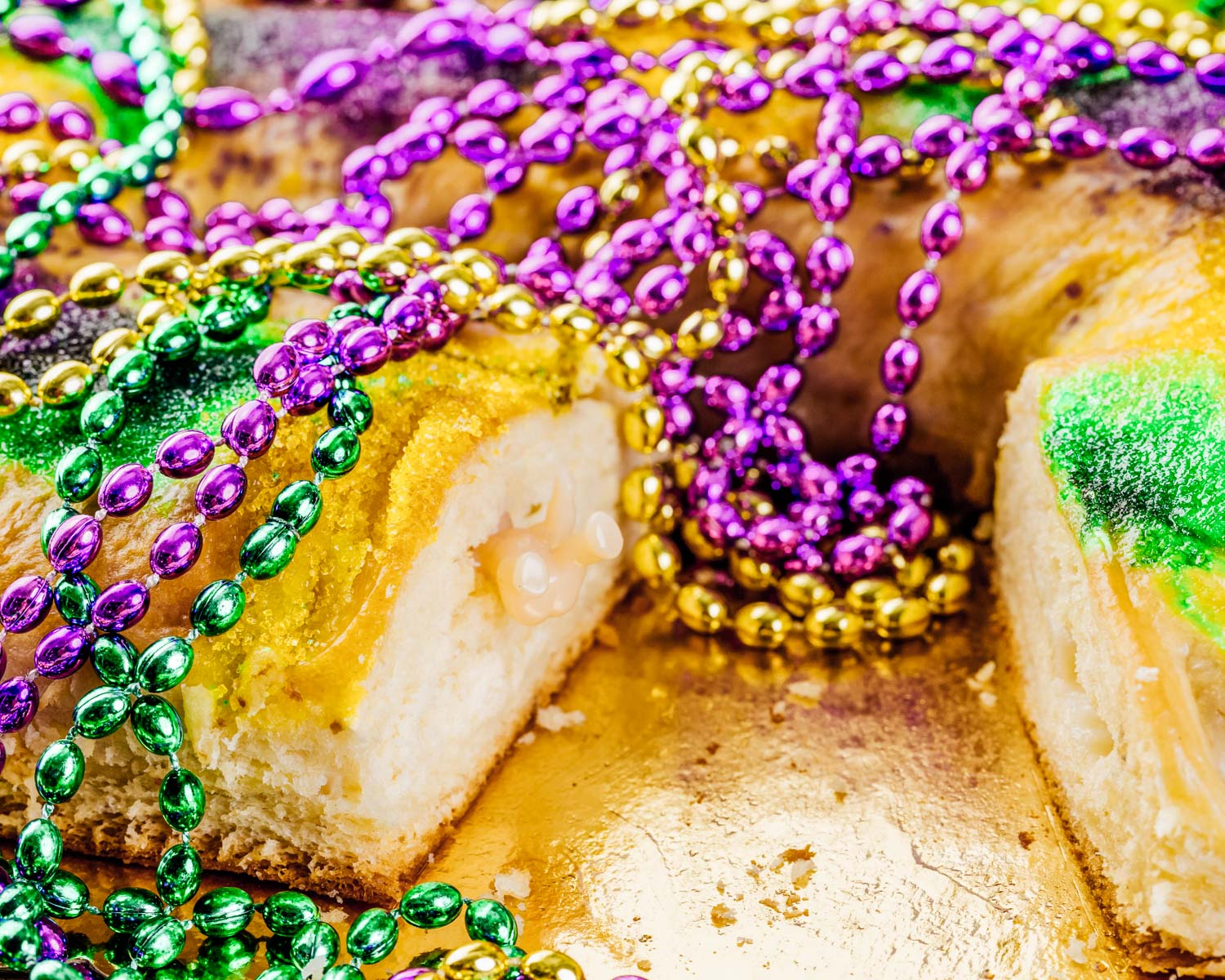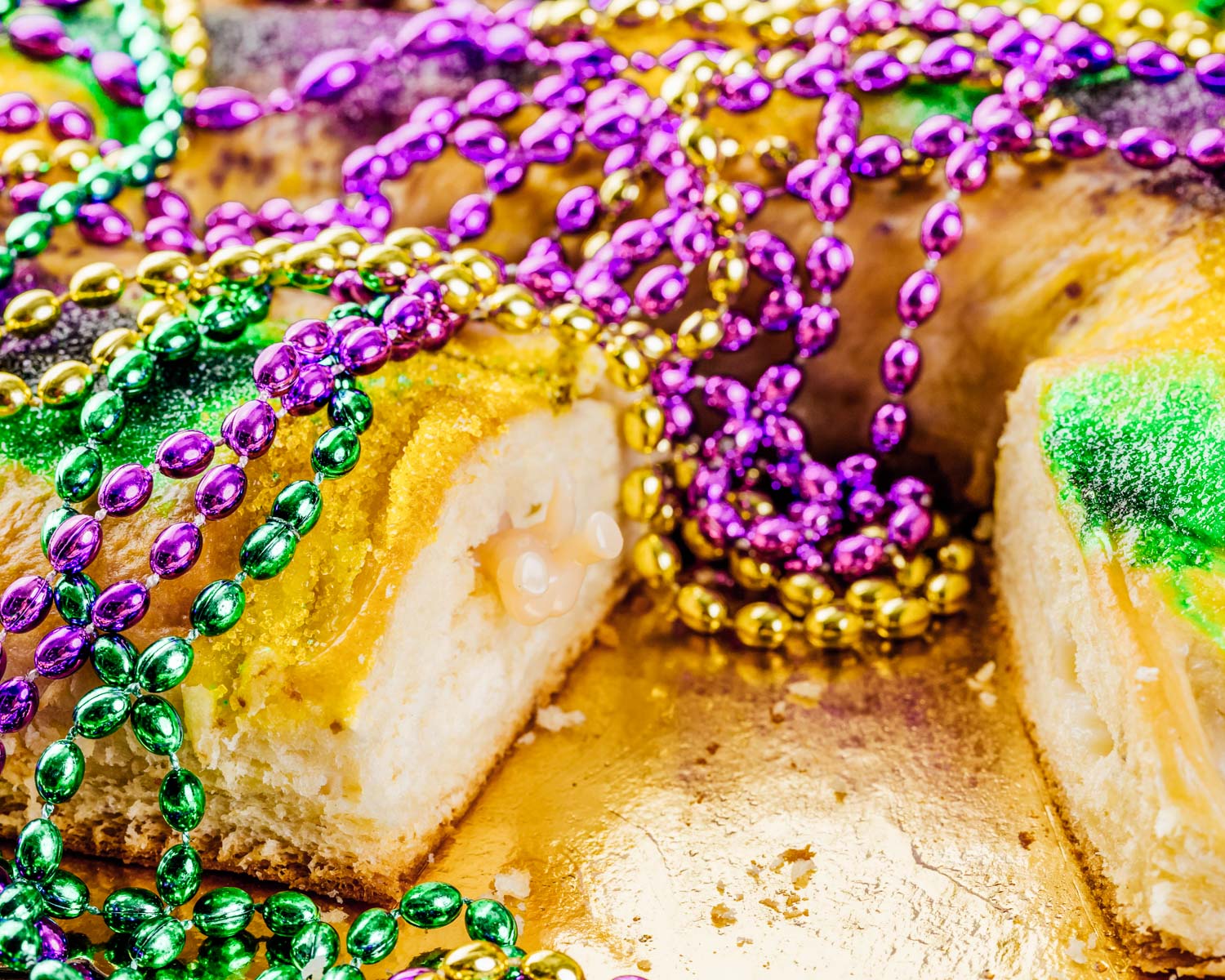 King Cake at La Boulangerie
Be sure to grab your King Cake while in New Orleans. King Cakes are everywhere on Mardi Gras but the best can be found at La Boulangerie, a tasty bakery on Magazine Street. La Boulangerie's cake is made from layers of puff pastry with a succulent almond cream center.
The cakes will have a small plastic doll to represent the baby Jesus and are traditionally filled with cinnamon, cream cheese, or strawberry cream.

Lundi Gras
Recently, Lundi Gras has become a popular day during Carnival. The term means "Fat Monday" and falls on the day before Fat Tuesday. (Quelle surprise!)
On this day the Rex Krewe Monarch, who is also dubbed the King of the New Orleans Carnival, arrives by boat on the Mississippi Riverfront and hosts an all-day party.
Get your pre-party fix at this lively jamboree!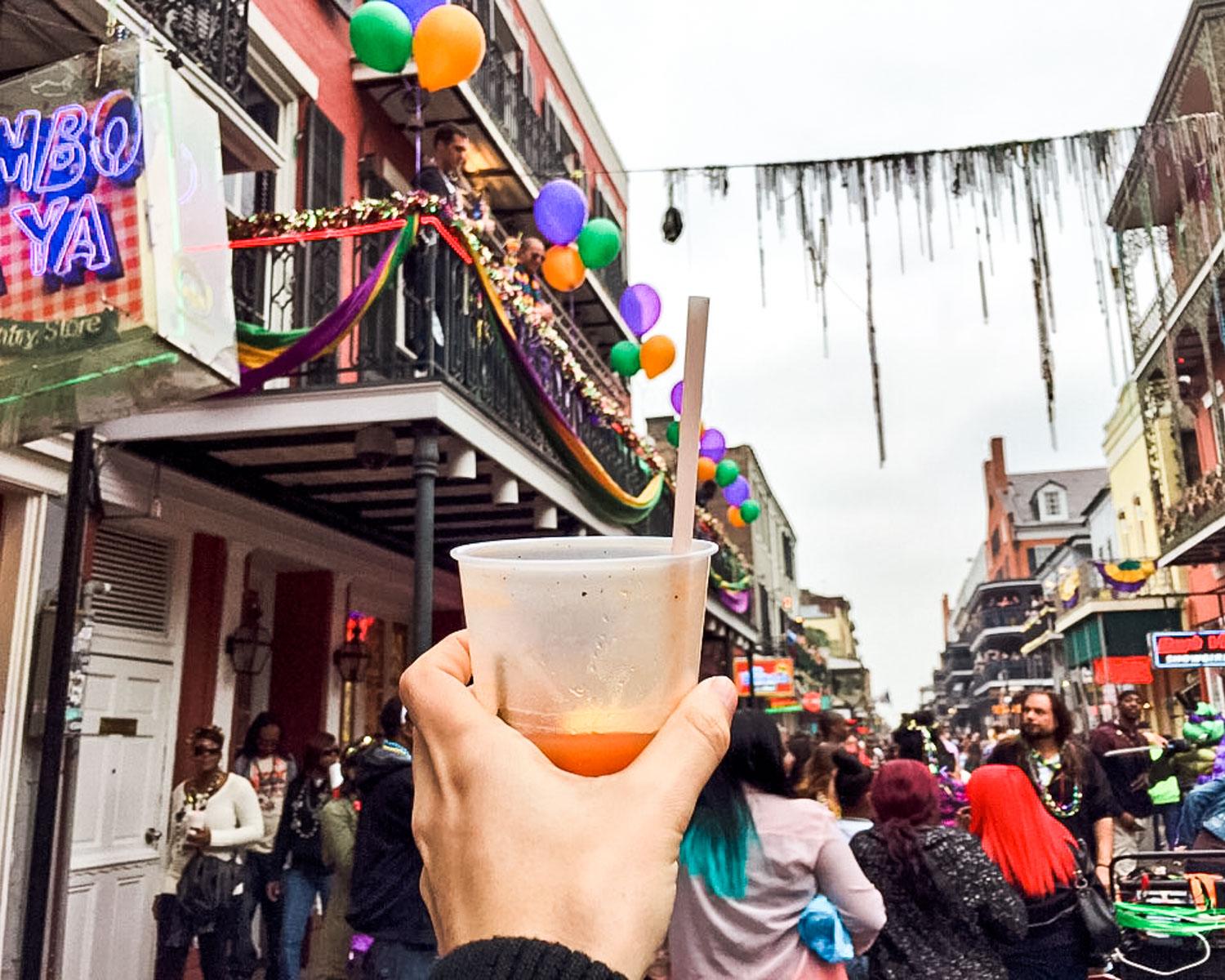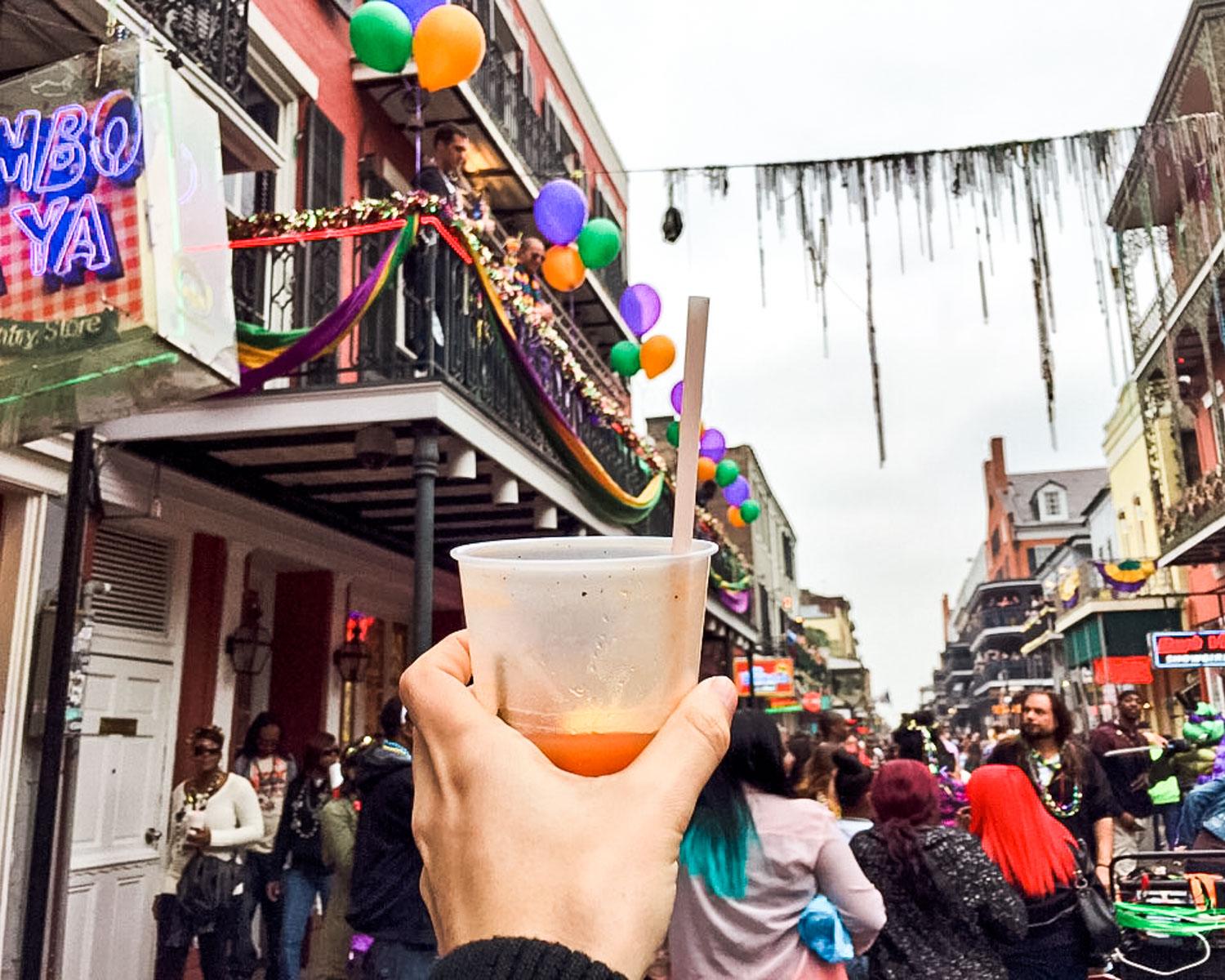 Eat!
Of course, you can't come to New Orleans without trying the mouth-watering, piquant medley that is Louisianan cuisine. Bite into finger-licking deep-fried chicken, break apart gravy-soaked biscuits, and dip your spoon into Creole gumbo.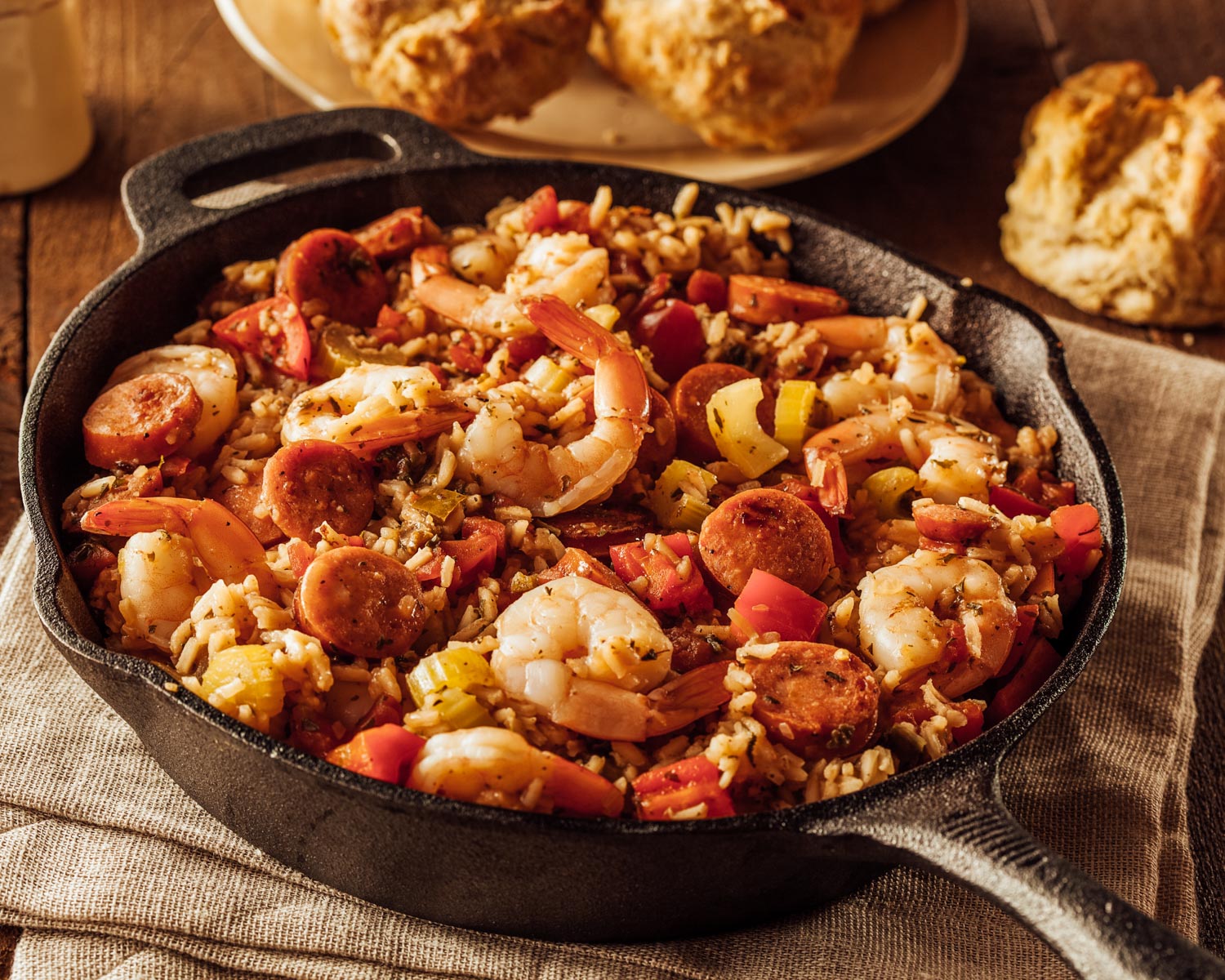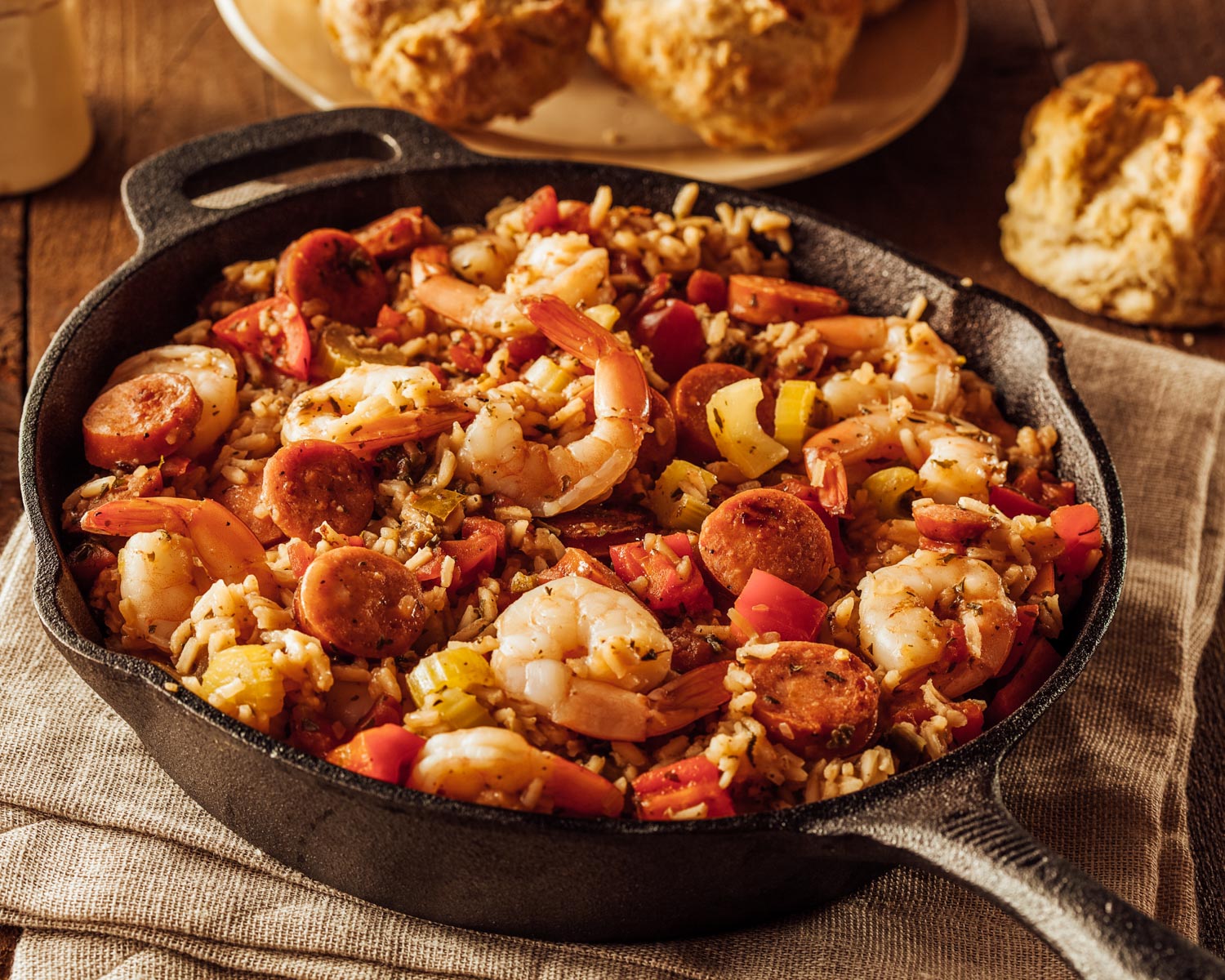 Creole Food at Dooky Chase's
Dooky Chase's Restaurant is a legendary diner serving Cajun and Creole specialties. The owner is 93 years old and doesn't show signs of stopping in the kitchen!
Head over for lunch and dive into the gooey gumbo, collard greens, or red beans and rice—all guaranteed to make your belly happy.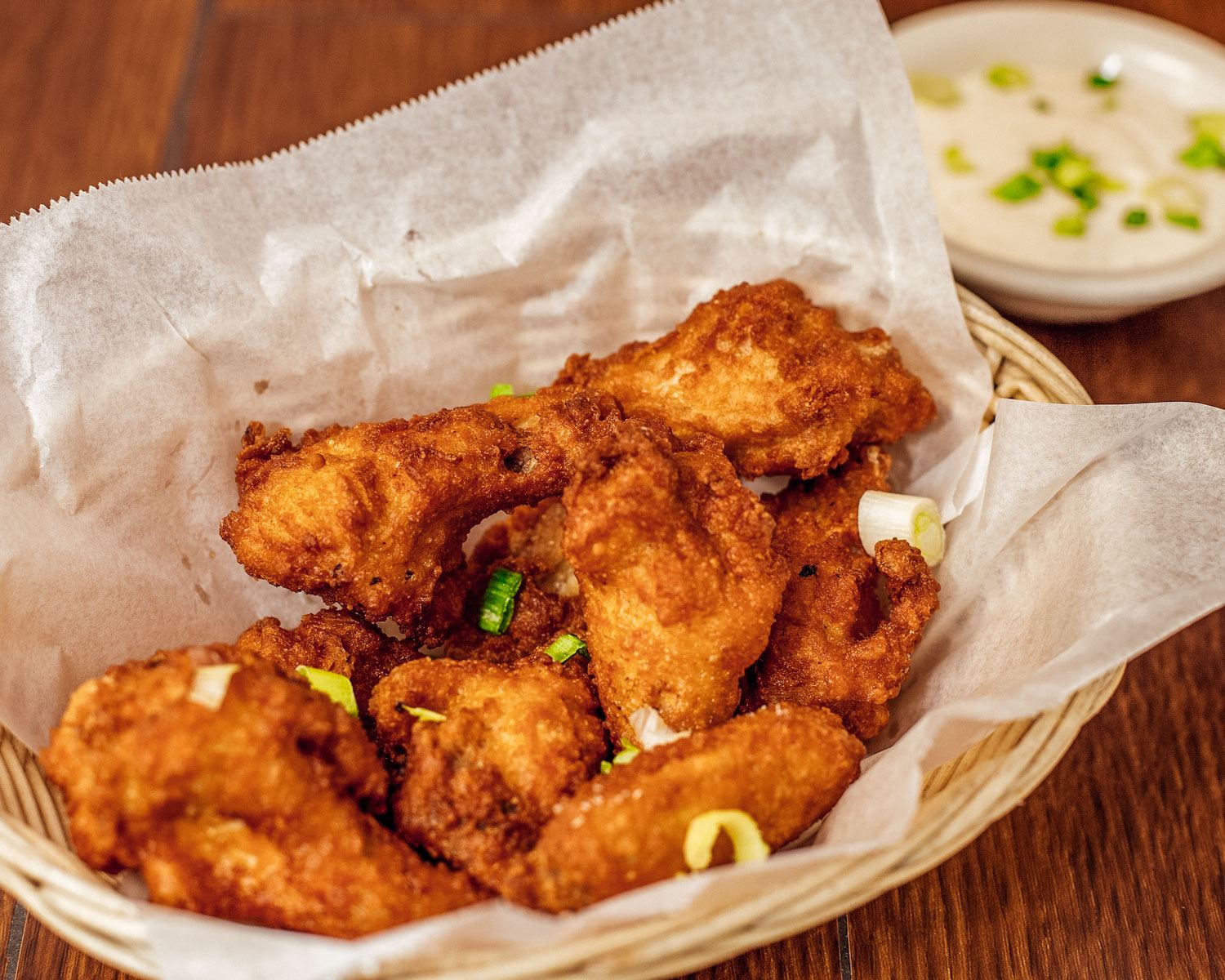 Willie Mae's Scotch House
If you want the "best fried chicken in America," look no further than Willie Mae's Scotch House, a family-owned eatery famous nationwide for its poulet frit and other soul food. We're talking melt-off-the-bone, crispy-skinned chicken that turns into butter in your mouth.
Don't forget your gravy-soaked butterbeans.
The vibe here is laid-back and unpretentious—so pull up a chair and chow down on some good, solid food that will certainly tempt you to come back again.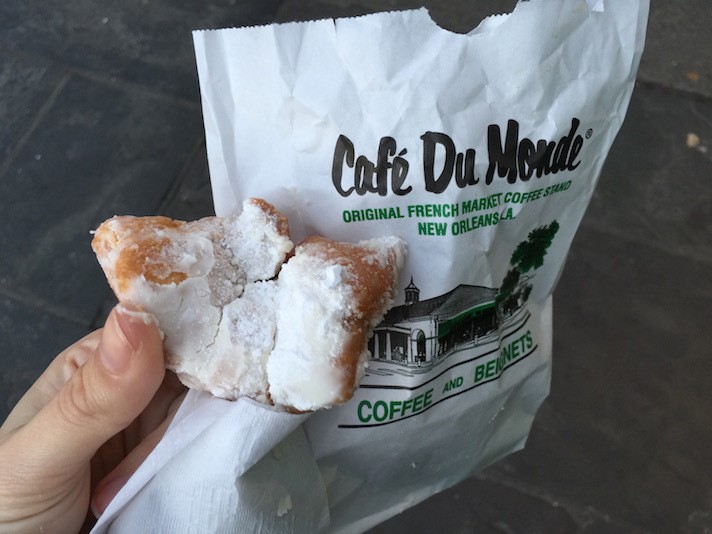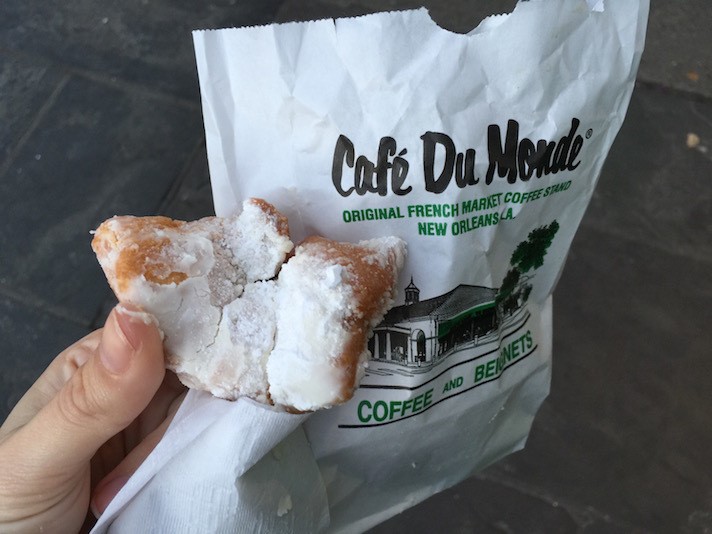 Café du Monde
After Fat Tuesday, Lent rolls around . . . and so does your hangover. There's no better way to recover from the parties and revelry than by burying your nose in a large cup of coffee. Head down to Café du Monde, located at 80 Decatur Street by the French Market.
Here you can pick up some chicory coffee and the best beignets in town!
The beignet, a luscious, crispy, yet poofy ball of sugary goodness, is the iconic dessert in New Orleans and is essential for any complete Louisianan breakfast.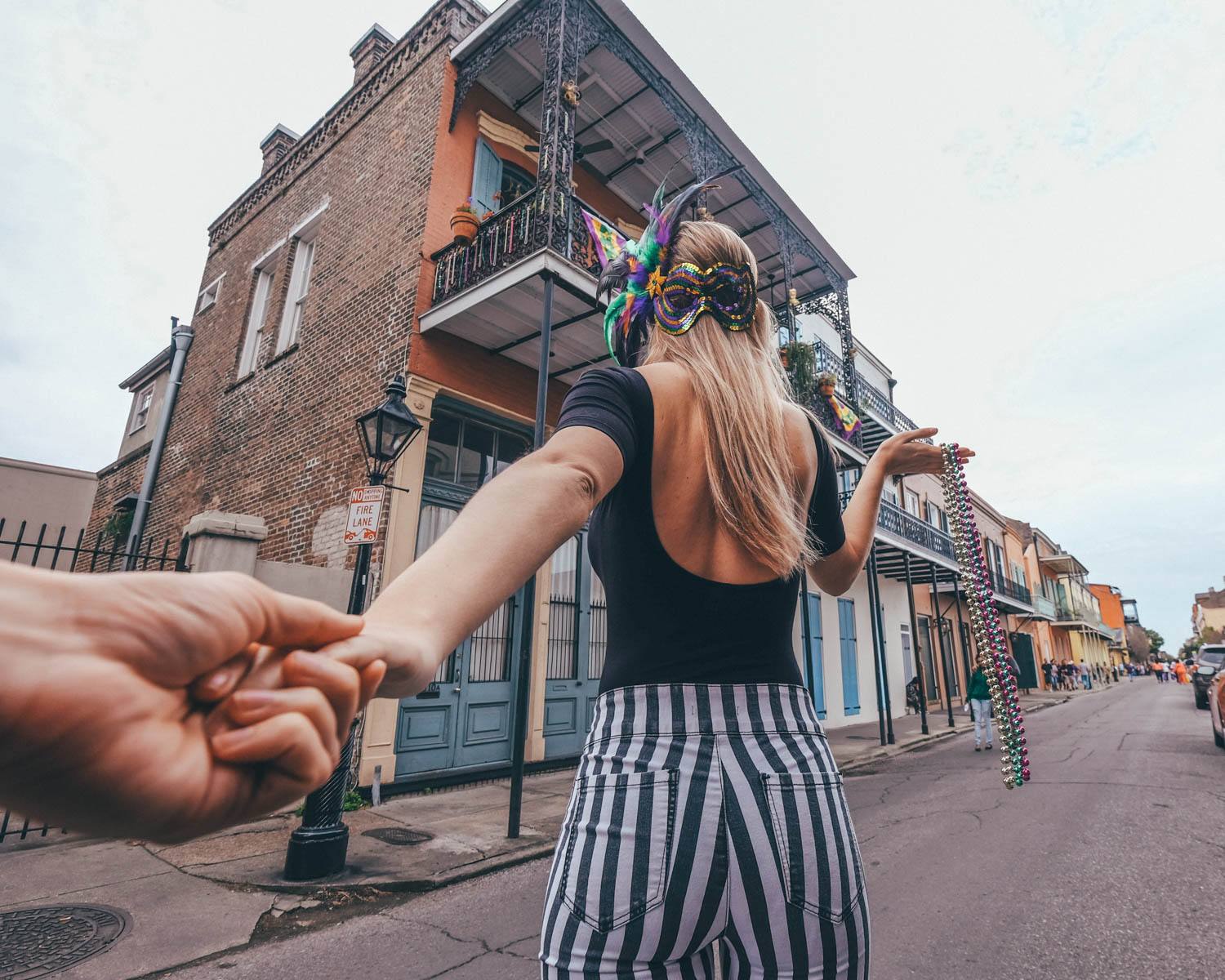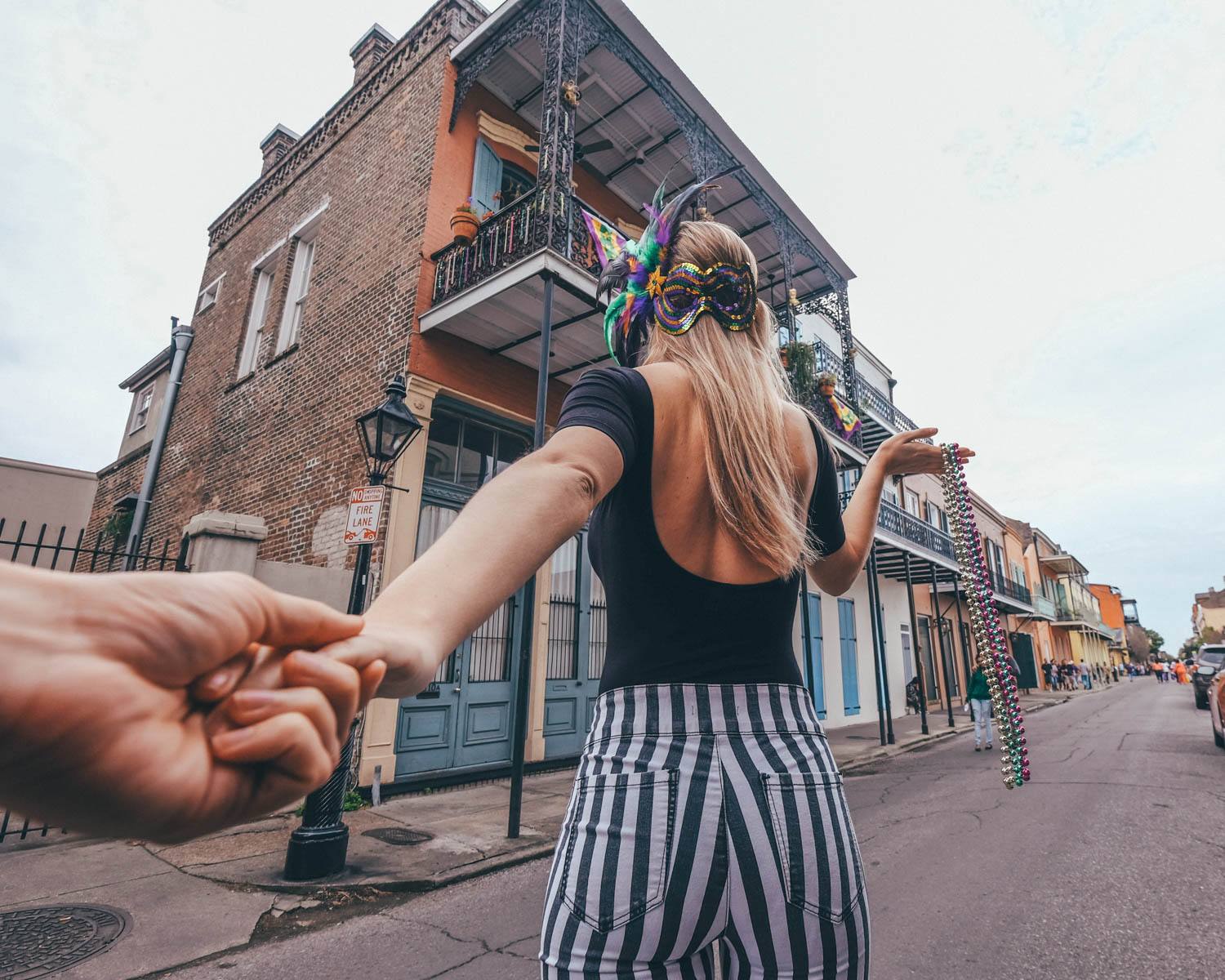 Safety Tips
As you should with every fun event, follow some basic guidelines to make sure you stay safe and can continue dancing the night away. Keep to common sense: don't bring any expensive jewelry, keep your valuables on your body but away from pickpockets, and leave your purse at home.
If traveling with friends, make sure you have a plan in case someone gets separated from the group. Don't take your car, it's useless here—walk to the parade, and make sure you get there early so you can get a good spot.

Do you have any tips for Mardi Gras? Leave a comment below!