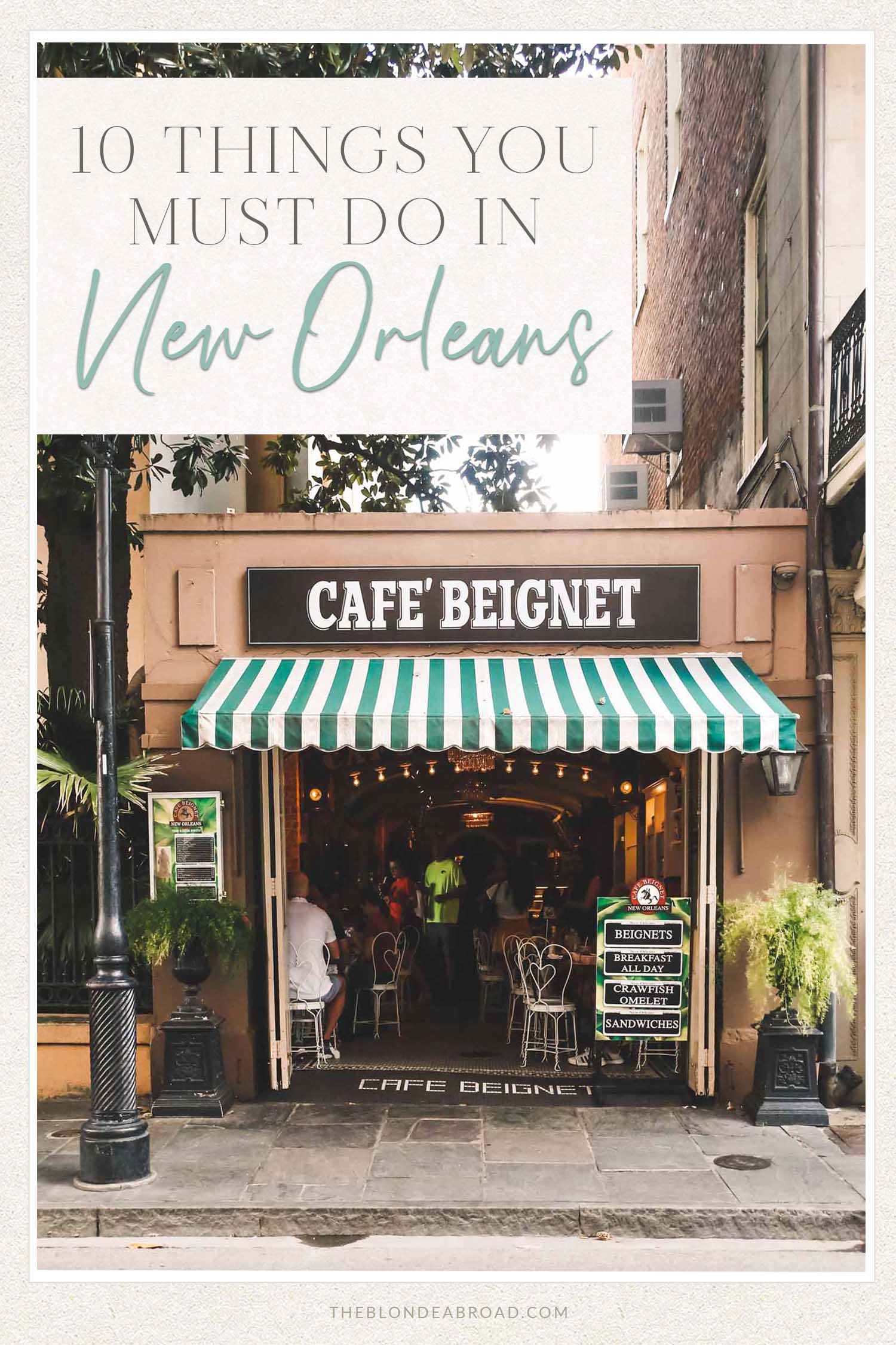 When I am traveling abroad, people ask me for tips on the best places to visit in America. They always ask about New York, California, and Florida, which are incredible destinations BUT there is so much more to the United States than the coasts. In fact, time and time again, I recommend New Orleans as one of the top destinations in the country.
With a culture unlike anywhere else on the planet, New Orleans has a place on everyone's travel bucket list. And it's so much more than just Mardi Gras (though I had a blast partying at Mardi Gras)! You've got to discover places beyond Bourbon Street.
Ready for an unforgettable getaway in the Big Easy? Here are the top ten things you must do in New Orleans.

1. Try the Food
New Orleans is a serious foodie destination! I love the grub so much I actually did a whole post on the ten best local foods in New Orleans.
On top of just trying the food, I would highly recommend doing a food tour as well. The cuisine here has such a dynamic history and learning about it makes it that much more interesting. As a bonus, food tours allow you to try a few bites to decide what you like without having to commit to a full plate.
The restaurant scene is flourishing and you will find fusion delights and innovative dishes along with classic dishes.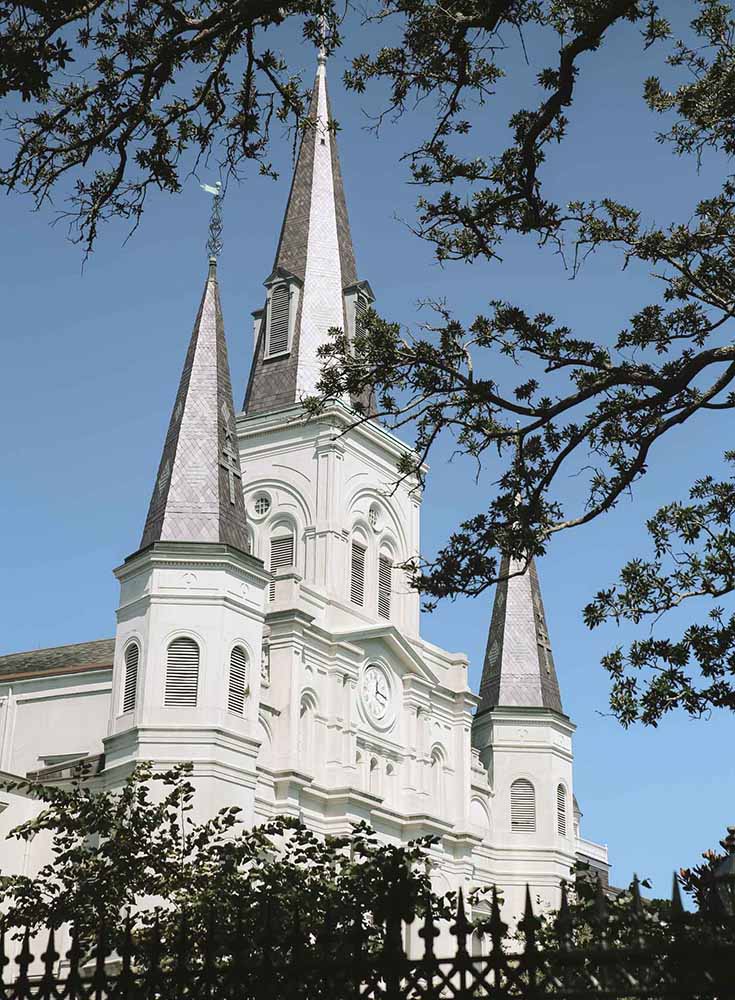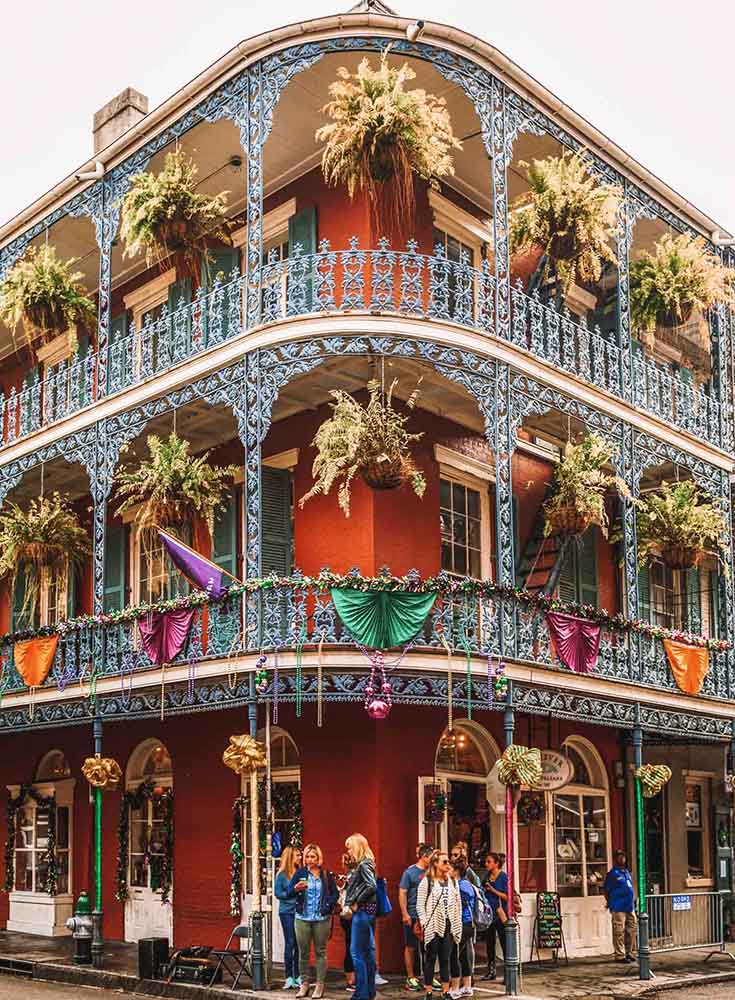 2. Wander the French Quarter
This is tourist central so arrive early to be the crowds. If you get in before 9 am, you will find a quiet and clean place that is ripe for exploration. Take photos early when the neighborhood is at its prime.
Wander through the iconic sites like Jackson Square, Cabildo (where the Louisiana Purchase was signed in 1803), and the St. Louis Cathedral.

3. Sample the Local Cocktails
While New Orleans is so much more than just drinking, you will definitely want to throw back a few here. Explore the bars around the city and get a taste of the local drinking culture…especially because you can take your cocktail to go and sip it in the street!
Get a taste for the local drinking culture by sampling the iconic New Orleans. A few of the most popular drinks to add to your list are the Sazerac, Hurricane, and the Purple Voodoo Drink (which is akin to an alcoholic slushie). If you only have three drinks on your trip, let it be a sampler of this trio.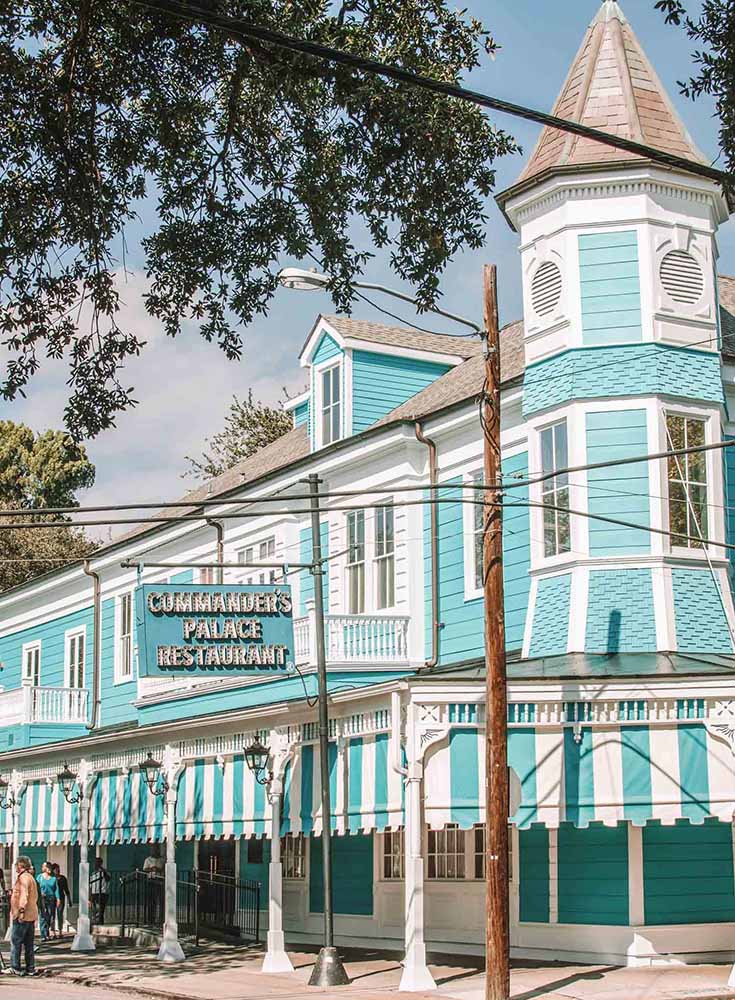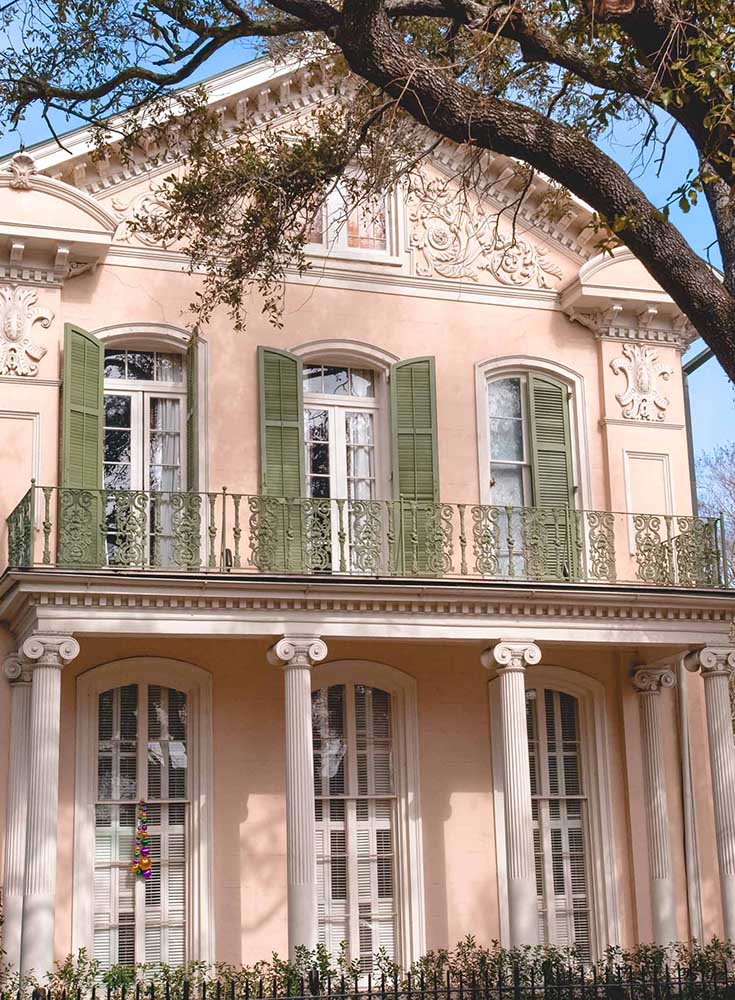 4. Explore the Garden District
There are so many stunning mansions and architectural wonders in the Garden District. While it is a perfect spot to snap photos, you will take in even more on a tour. Learning about the history and cultural significance of each place makes it more meaningful.
I've heard that when the actor, John Goodman, is in town he leaves the door open so everybody knows he is there!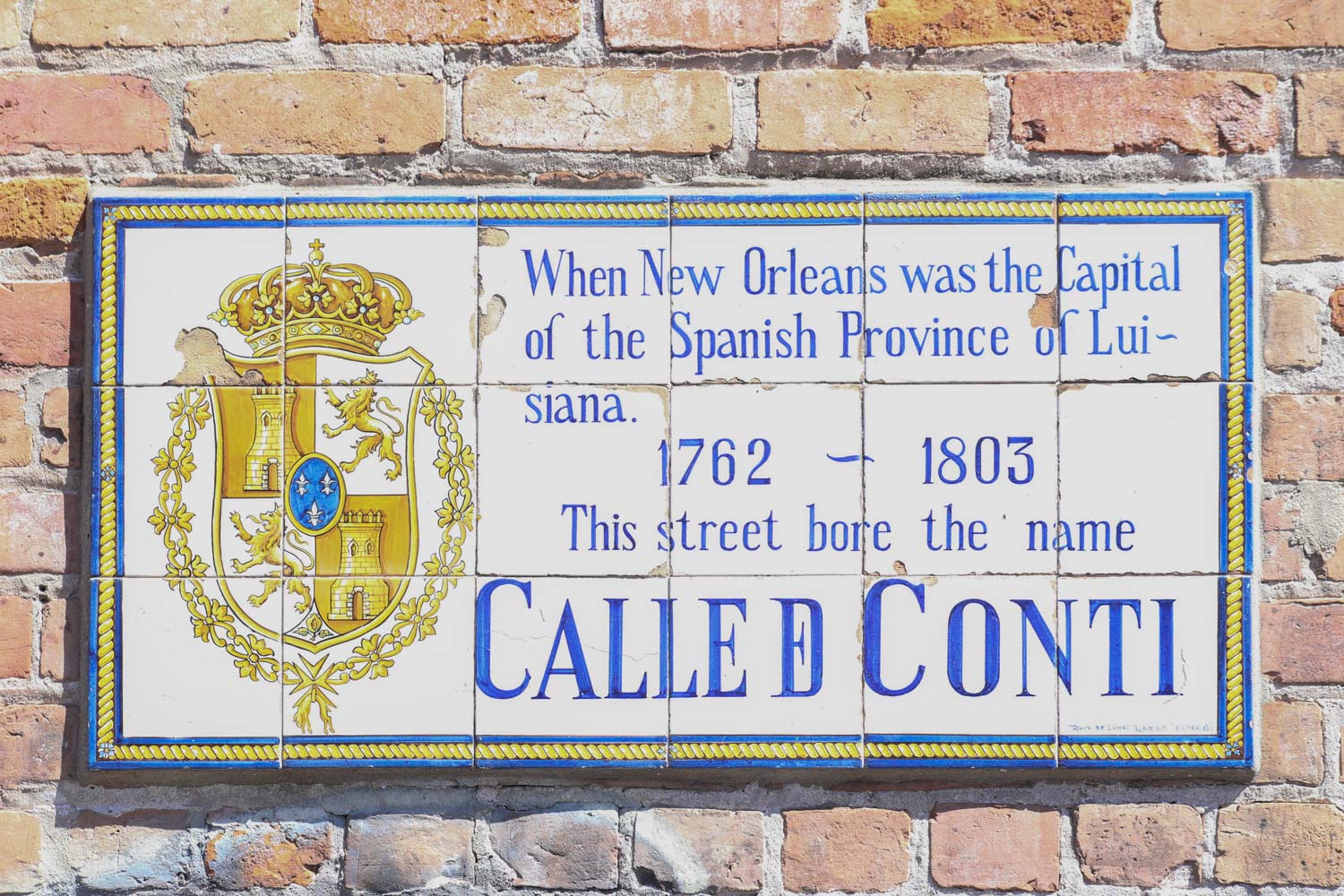 French Quarter, New Orleans
5. Learn About Its History
In my four-day guide to New Orleans, I shared several different tours that give you a glimpse into local life. New Orleans, as an old port city and modern party center, has so many international influences and fascinating history can be found on every block.
Fun Fact: Did you know that the French Quarter is actually comprised of almost all Spanish-style buildings?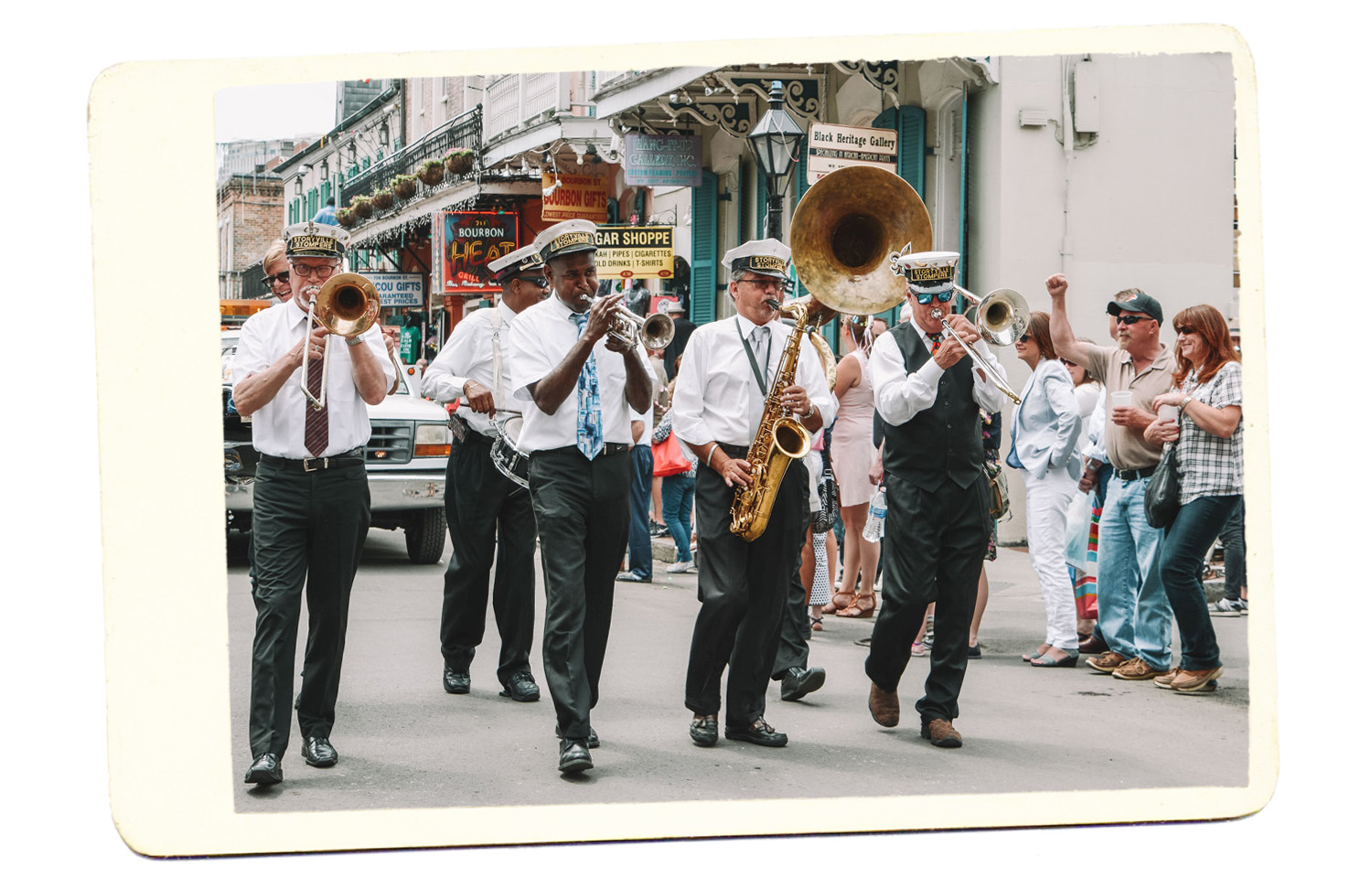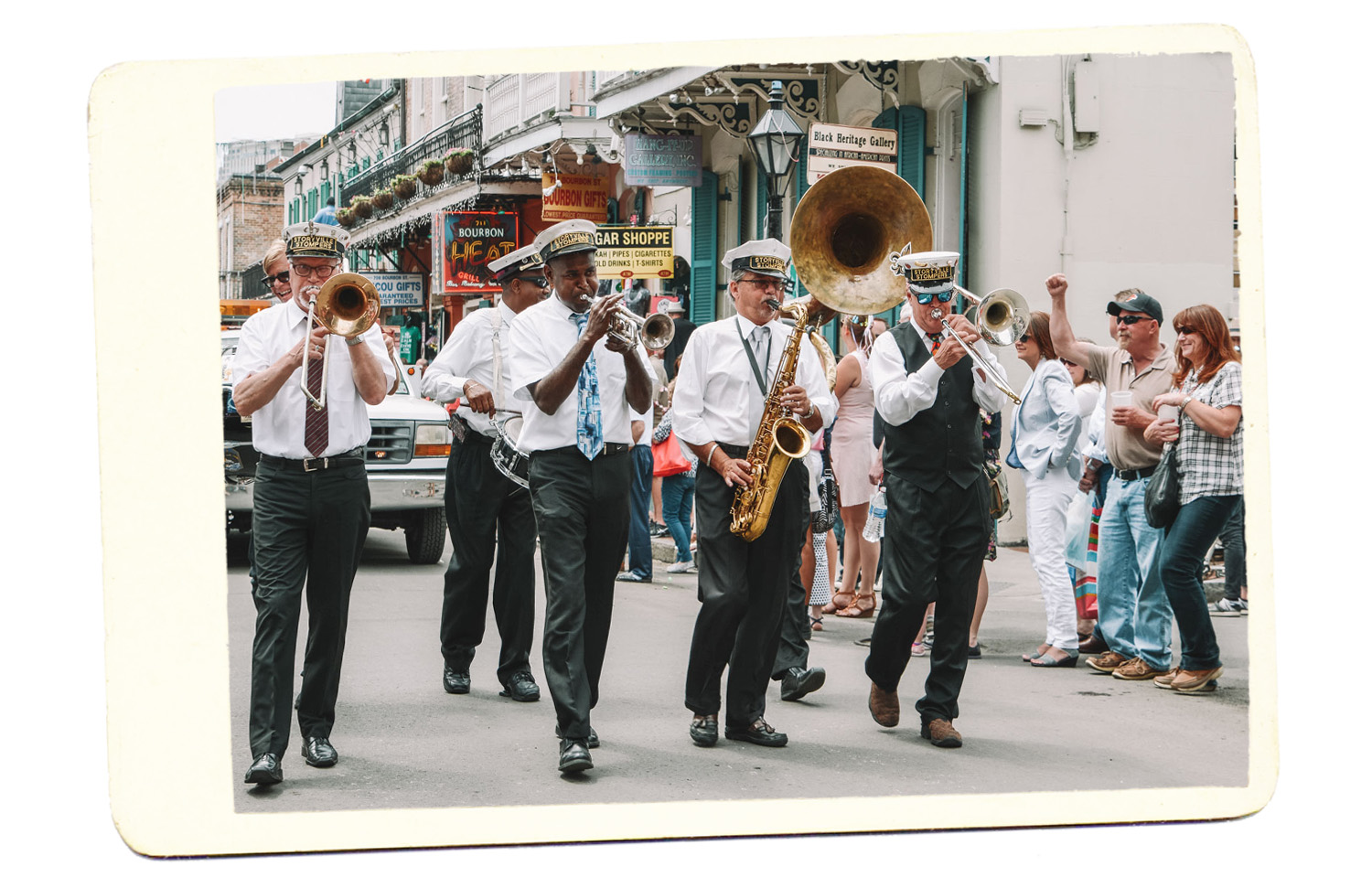 6. Listen to Some Jazz
New Orleans is a city with a soundtrack. Music permeates the soul of Louisiana and a live show is an essential experience.
Preservation Hall is a great place and it is just one of many and Frenchman Street is another must.
If you are lucky enough to come across a "second line," you are in for an unforgettable experience. It is one of the most quintessential experiences of the city. Part of a traditional "jazz funeral," a second line is a traditional dance where people go in a line and hold a parasol or handkerchief up in the air.

7. Take a Ride on the Streetcar
Forget about the trolley and hop on an old fashioned streetcar. There are four lines. You can hop on the St. Charles line, the Canal Street line (covering the cemeteries and City Park), the Riverfront line (currently serviced by the Canal lines), or the Rampart line.
Bring exact change since the driver won't give you any back. It's $1.25 for a one-way trip or you can grab a Jazzy Pass for unlimited rides.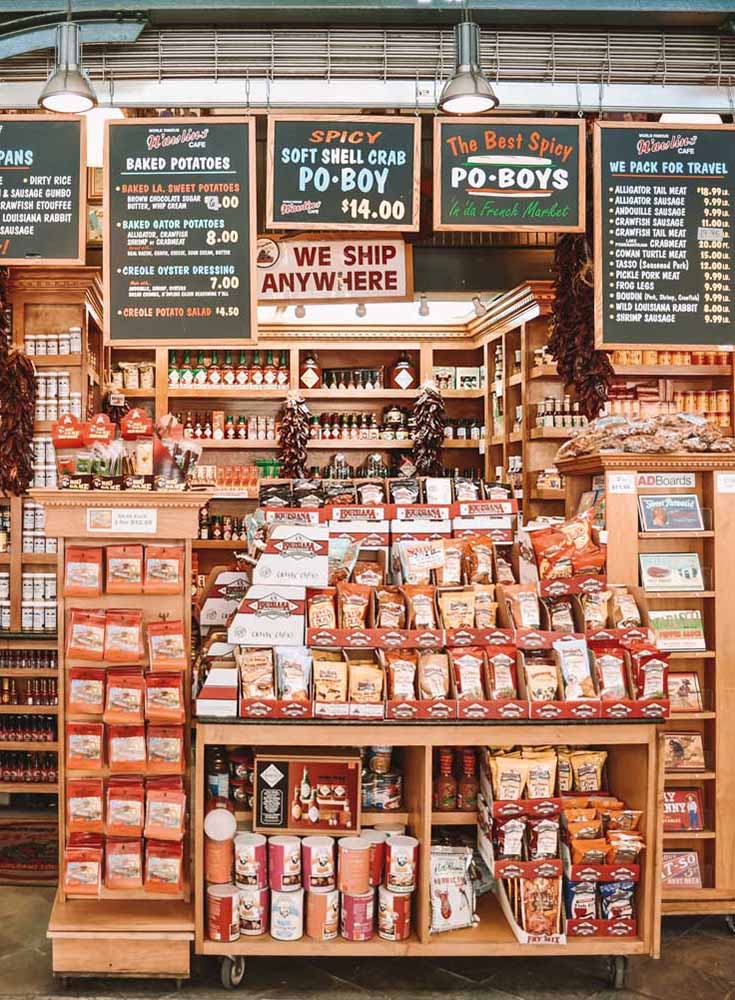 8. Visit the French Market
The French Market is six blocks of non-stop shopping, cafes, restaurants, and one of a kind antiques. Open 365 days per year from 10 am to 6 pm, this is a perfect place to sample the best of New Orleans food and culture. There's often a brass band roaming through the lanes and the entire place radiates energy.

9. Explore a Cemetery
New Orleans is famous for its cemeteries and there are tours that will take you around the most beautiful places. Unfortunately, there have been issues with vandalism in the past so they aren't all open for solo visitors—however, you can explore most of the iconic cemeteries with a licensed tour guide.
Remember it's not a theme park! Cemeteries are places for cultural learning in New Orleans. Take in the stories of burial practices and some of the old ghost stories that have been spread for generations.

10. Learn About Vodou
Forget about Hollywood's version of voodoo! The religion of Vodou is not at all what you think. The real culture and belief system that surrounds Vodou is tightly intermeshed with New Orleans.
I'd highly recommend spending some time separating fact from fiction and take in the culture and religion on a deeper level by going on a tour—read more in my 4-day New Orleans cultural itinerary.

Bonus
Wherever you go, before sure to search for upcoming festivals. While Mardi Gras tends to steal the show, there is an endless line of festivals and activities.