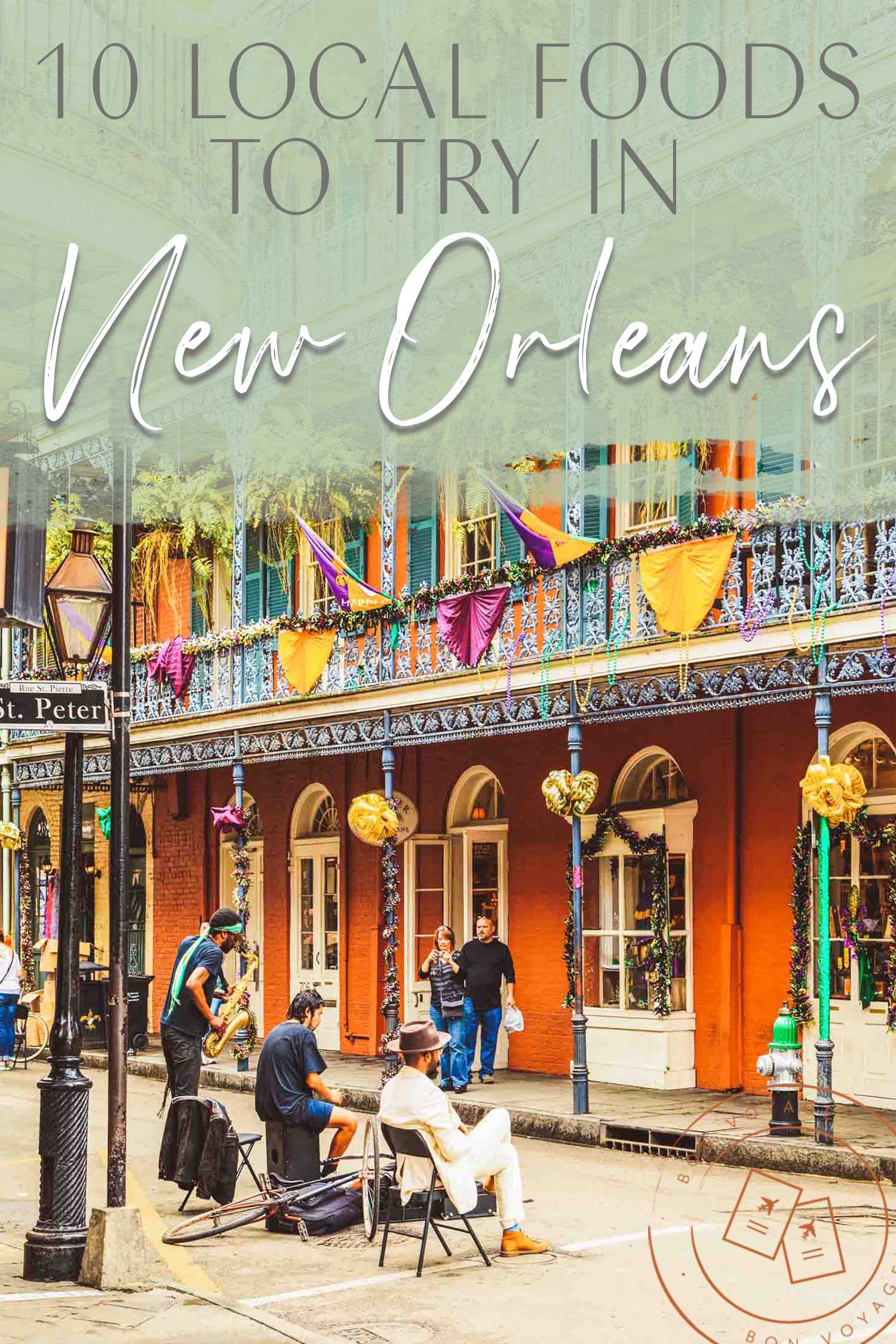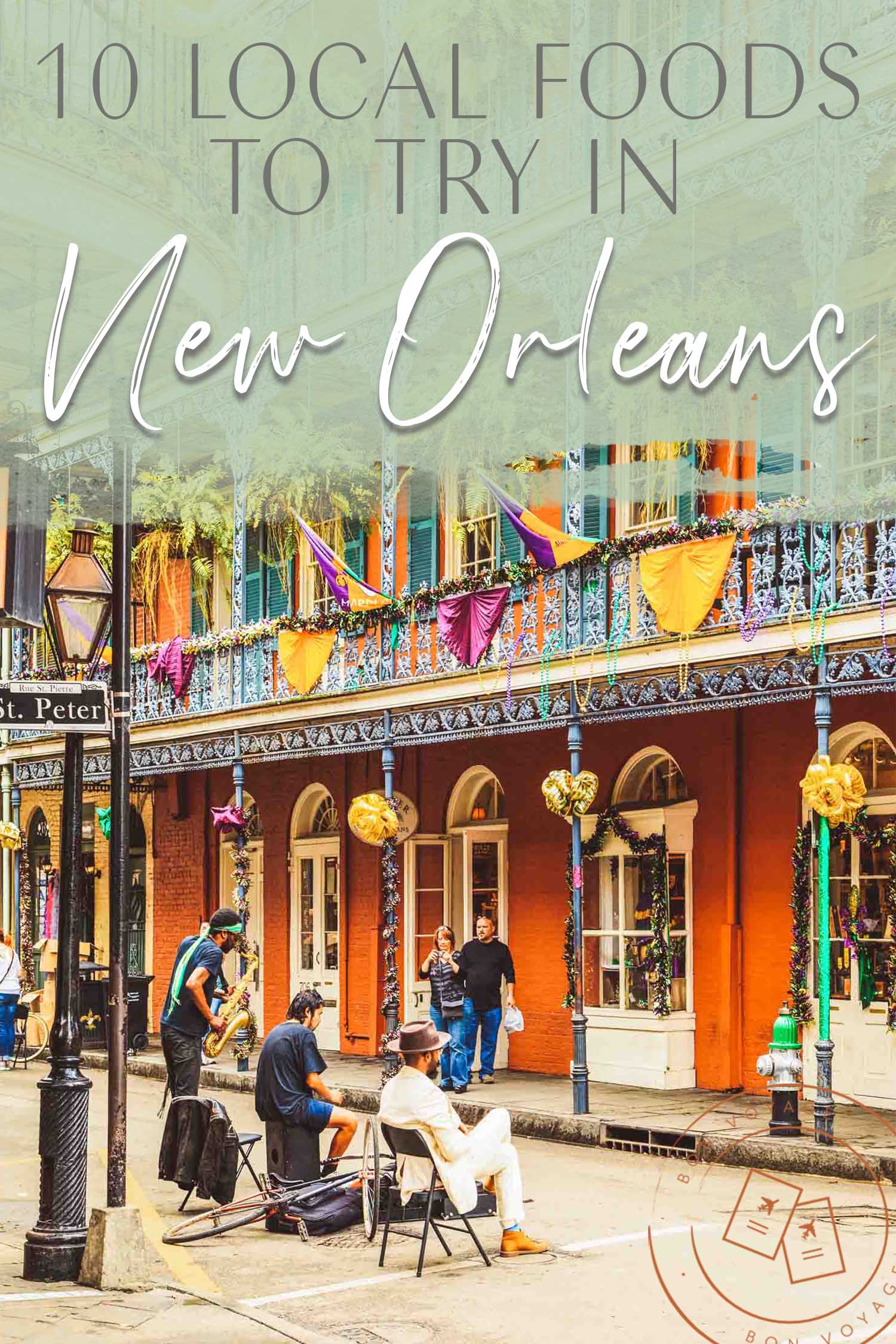 American food is hugely underrated. Hidden gems like New Orleans have a cuisine second to none and truly should not be missed. The local dishes are a dynamic blend of French, Spanish, African, German, Italian, and Native American influences.
talk about a melting pot!
If you have only tried gumbo or beignets, you've barely scratched the surface. But don't worry, I'm here to help you solve that!
With rich sauces and complex recipes, New Orleans takes simple ingredients like onions, bell peppers, tomatoes, and okra and turns them into something magical. The cuisine of the Big Easy is one of a kind, which comes as no surprise because it's got a very distinct culture, too!
From old-fashioned faves like gumbo and jambalaya to modern fusion, New Orleans is a true foodie's paradise.


Po'Boy
The farmers and dock workers of the early 1900s are the original "poor boys" who made this sandwich a staple of New Orleans street food. The story goes that during a strike, folks in town thought the "poor boys" needed a quick and easy meal…et voilá!
Typically made with roast beef or seafood stuffed inside a French baguette, you can get them plain or dressed (which means with lettuce, tomato, pickles, and mayonnaise).
Vegan or vegetarian? No worries—you'll find options all over town! However, some of the more old-school spots are meat only—so do a bit of research before you go.

Beignets
I am also obsessed with French food and I adore the way that it has been reimagined in New Orleans.
Café Du Monde is a MUST in New Orleans. In fact, I'd go as far as to say it's an institution. Not only do they have incredible coffee, but they have some pretty darn tasty beignets.
Note: Bring cash as Café Du Monde is a cash-only establishment. I like to think it adds to its overall charm. 🙂

Muffuletta
Italian immigrants made an essential contribution to the world of sandwiches.
Made with round Sicilian sesame bread, muffulettas are made with provolone, Swiss cheese, salami, mortadella, and olive salad.
These sandwiches came about in the early 20th century when the Sicilian working class lived in the French Quarter. During this time, the French Quarter was dubbed "Little Palermo," and this sandwich is said to have reminded all the workers of Italy.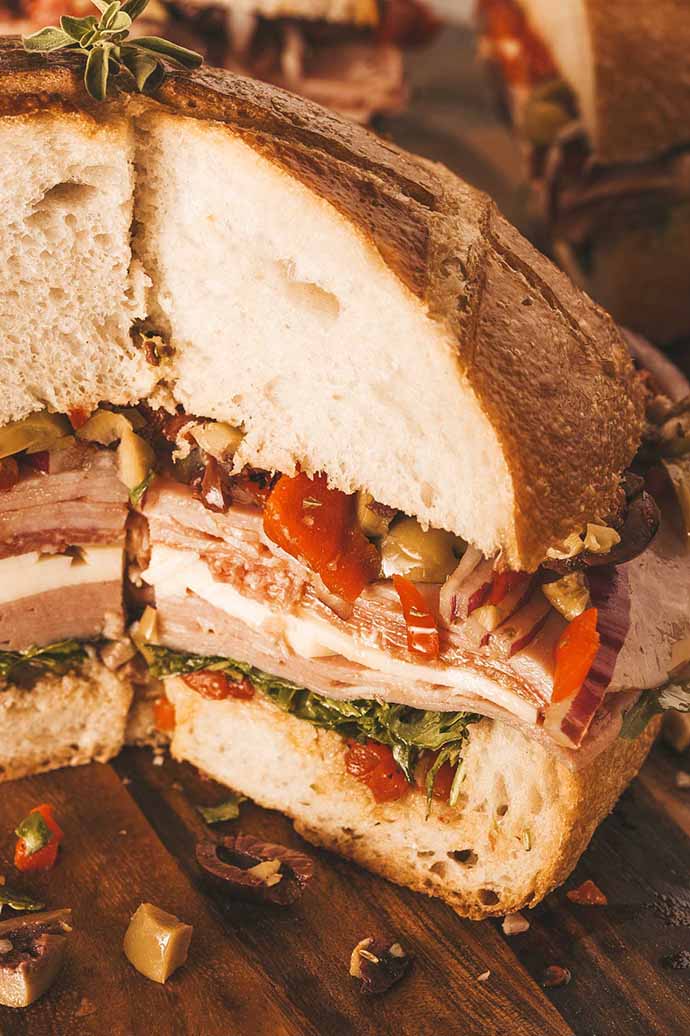 Oysters
Sure, you can get Oysters anywhere...
but they don't stack up to what you'll find in New Orleans. Get them raw, fried, or stuffed in a po'boy—New Orleans is dishing up oysters in every variety under the sun.
A local institution since 1840, the world famous Antoine's Restaurant claims to be the birthplace of oysters Rockefeller. They are the oldest restaurant in New Orleans and the place to go for oysters and all things French-Creole.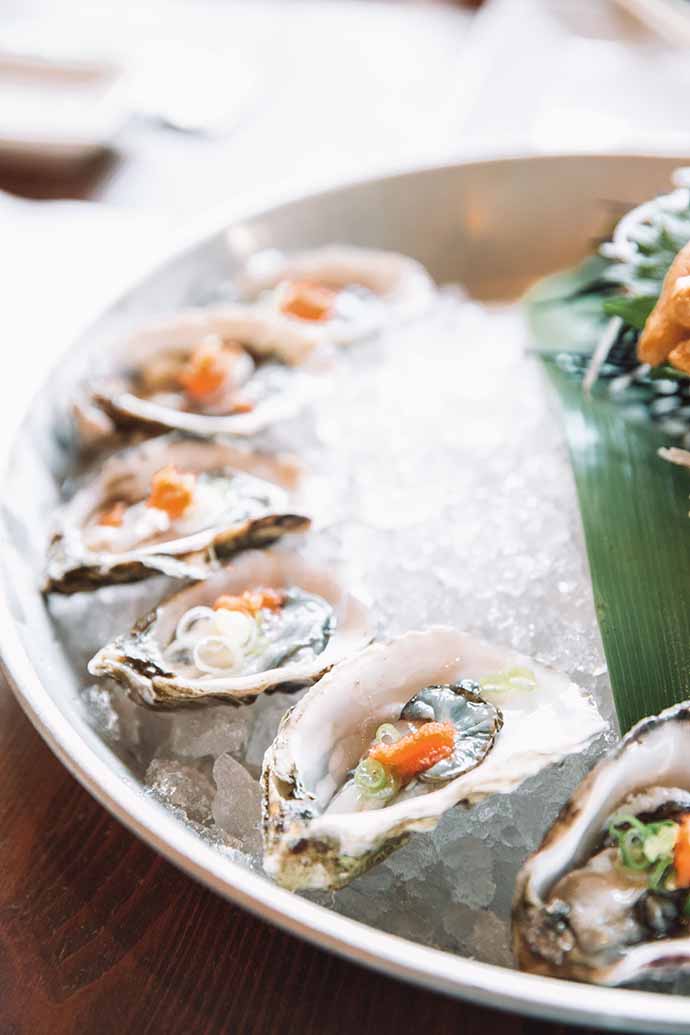 Jambalaya
An absolute mash-up of ingredients and influences, this African-Spanish-French dish is a blend of rice, veggies, seafood, meat and every spice in the cupboard. It is similar to Spanish paella, West African jollof, and French jambalaia.
Every place in New Orleans has their own unique twist on jambalaya so eat your way around town to find the best of the best!

Étouffée
Meaning 'smothered' in French...
Étouffée is the perfect hearty meal. This plate of shellfish and rice uses the traditional Cajun and Creole cooking method of "smothering," which is slow cooking over low heat with a hearty dose of liquid seasoning.
Helpful Tip:
When you find a plate of étouffée you want to try, say it like ay-too-fay.


Red Beans and Rice
On my epic Southern USA Road Trip, I fell in love with classic southern comfort food.
Red beans and rice is such a simple but timeless home-cooked meal. You will find it on every menu in New Orleans and it's an essential dish to try.

Gumbo
When you hear about the "Holy Trinity" in New Orleans,
they are talking about peppers, onions, and celery. In the world of New Orleans cooking, this is an essential in every dish.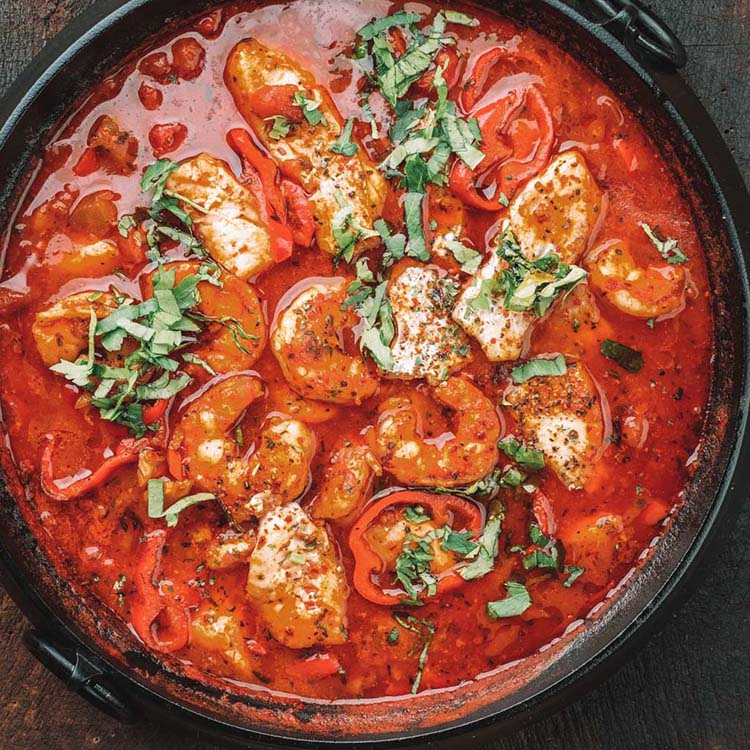 Gumbo makes heavy use of the Holy Trinity on top of meat and/or shellfish.
Your mission in New Orleans is to decide if you prefer Creole or Cajun gumbo. The Creole variety has shellfish, okra, tomatoes, and a dark sauce. Cajun gumbo, on the other hand, is usually made with chicken and never has tomatoes.
During my trip during Mardi Gras, I found this to be the perfect day-after dish to get me restored after a wild night out!
Fun Fact: Gumbo literally means "okra," and okra is a staple when making the roux for this dish.

Boiled Crawfish
If you love spicy hot dishes and seafood, you will be in heaven here.
Swimming in a sea of spice, you'll find crawfish alongside corn on the cob and potatoes. Early March until mid-June is the prime time to get crawfish and you will find them all over town.

Pralines
There is no better dessert than this simple confectionary delight.
This creamy, sweet pecan treat is an absolute dream. Legend has it that French diplomat Cesar du Plessis Praslin came up with this incredible recipe in the 17th century while working in the burgeoning Big Easy.
In case you're wondering, locals pronounce this like "prawh-leens."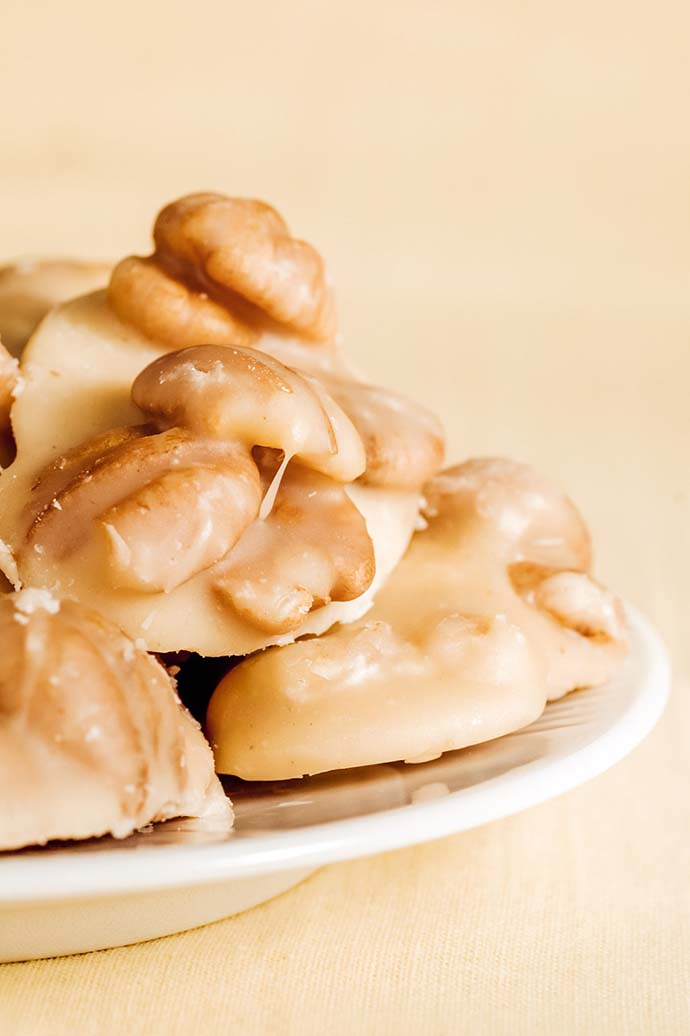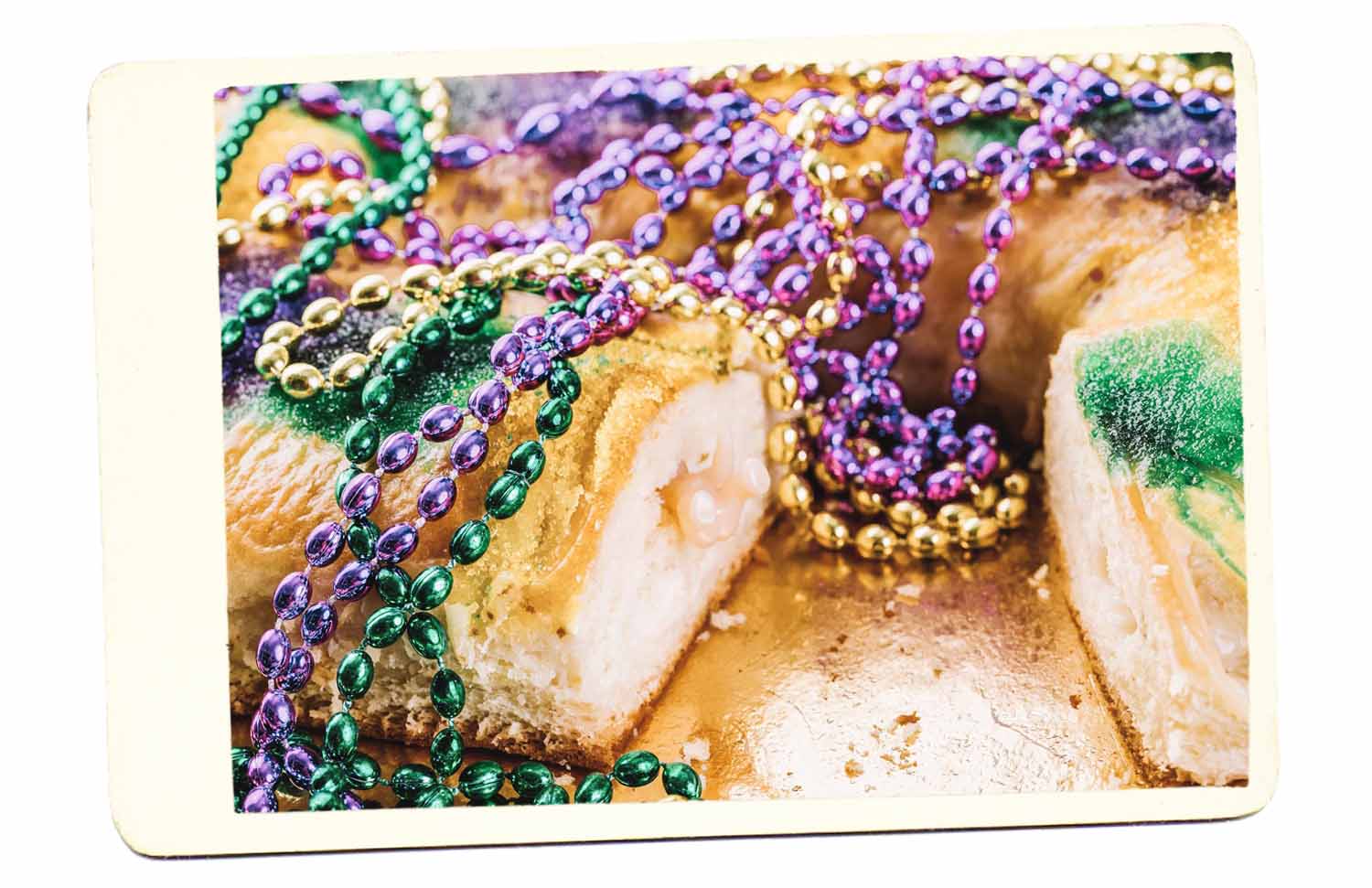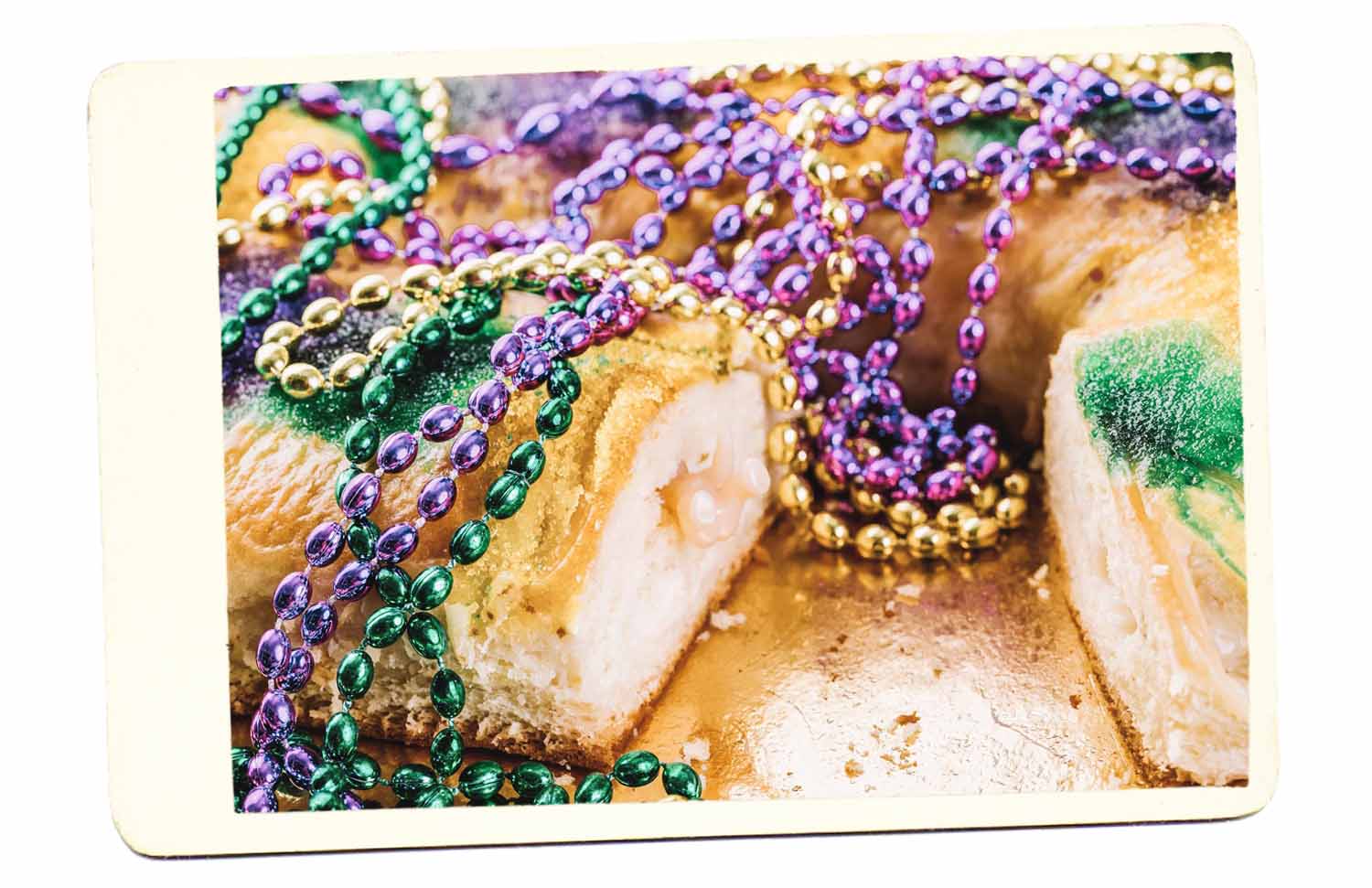 Bonus: Chicory Coffee + King Cake
I tried my best but I just could not narrow it down to only ten things to try in New Orleans! After your meal, you've got to try chicory coffee and king cake.
While it might not be the first place you think of when you think of coffee, New Orleans has its own distinct coffee culture. This port city was an essential hub in the coffee trade coming from Central and South America. The French influence is also apparent with many of the coffeehouses serving café au lait.
At the famous Café du Monde in New Orleans, coffee beans are paired with ground chicory root. Once the coffee is brewed, it's time to serve up a piece of king cake.
For hundreds of years, king cake has been served across Europe for special occasions!
In Spain and France, and now Latin America and Québec, it is served for Epiphany or the Day of the Three Wisemen. In Louisiana, the cake has come to be associated with Mardi Gras and is decorated yellow, green, and purple (though you can typically find it year-round). Inside king cakes, you will find a tiny plastic baby.
Yes, you read that right!
Whoever gets the plastic baby served in their slice is said to receive good luck all year. Call it a cake walk. 😉

Overall
If you're visiting New Orleans soon, you've got to sample one of these dishes…or all of them! Maybe you just have to make it your mission.
What unique dishes have you tried in New Orleans? Let me know your faves and places you can't wait to dine at again in the comments!