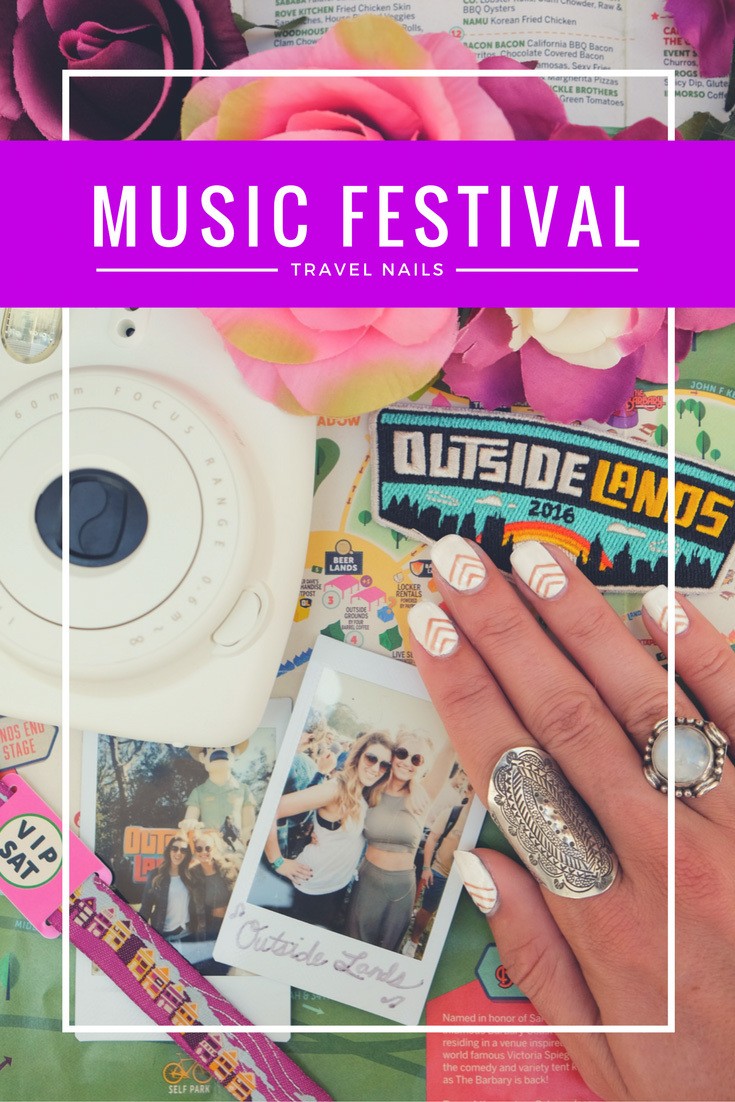 I LOVE music festivals. They are one of my favorite things to experience and I love when I can fit festivals and events into my travel schedule!
I just attended my first ever Outside Lands Music Festival where I got to see some of my favorites like Radiohead and RÜFÜS — and my girl crush, Lana del Rey!
To get ready for this festival, I wanted to try out a nail style that was funky and versatile enough for almost any outfit!
When picking a new nail design for this trip, I got some inspiration from Pinterest. I chose Lucy by Zoya, a simple cream color for the base, and finished with metallic, bronze, chevron stripes in Austine by Zoya.
My favorite polish is Zoya Nail Polish because it is the longest wearing, natural nail polish available. All the colors are toluene, formaldehyde, DBP and Camphor Free- can't ask for anything better!
Shop polish for Music Festival Inspired Travel Nails: