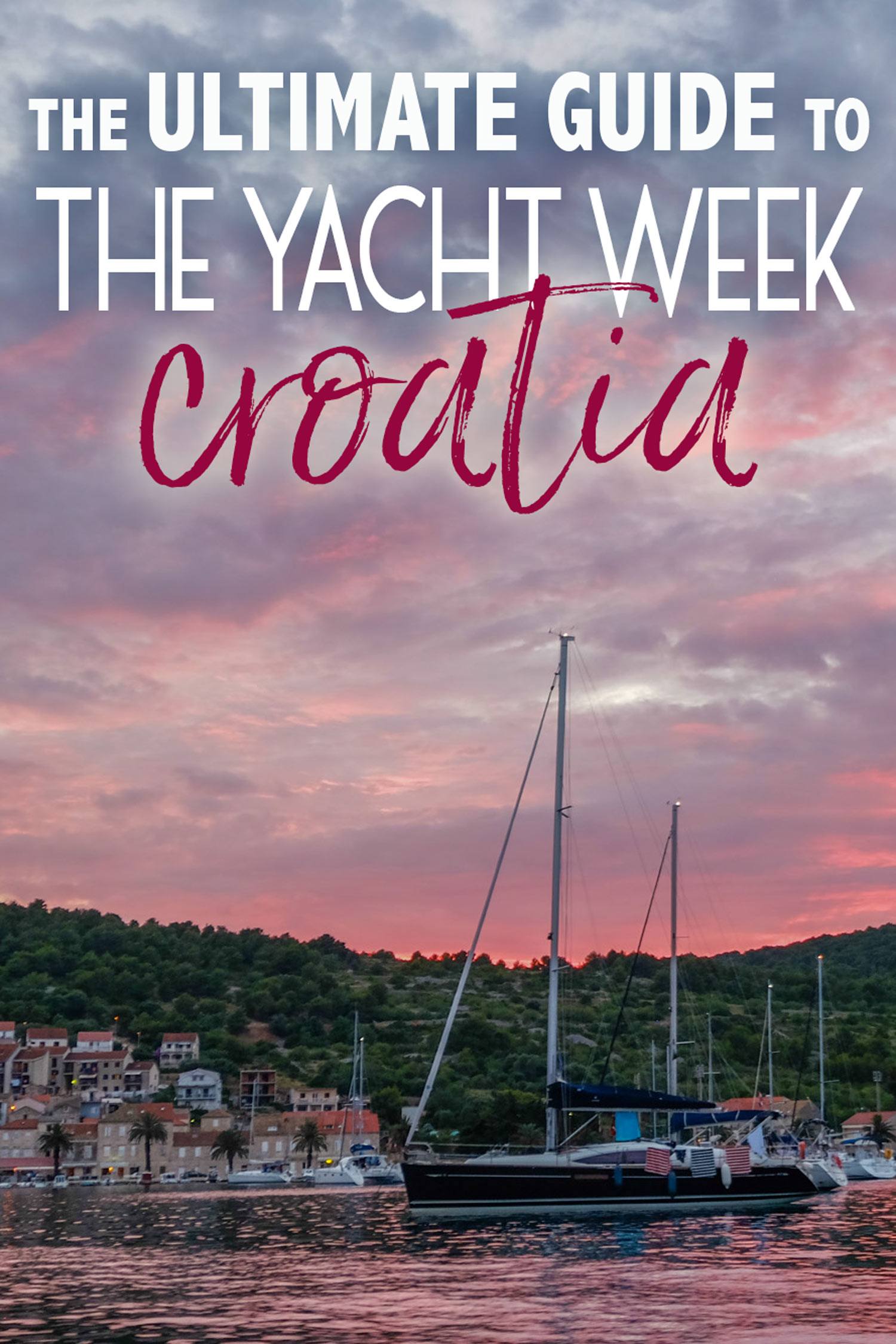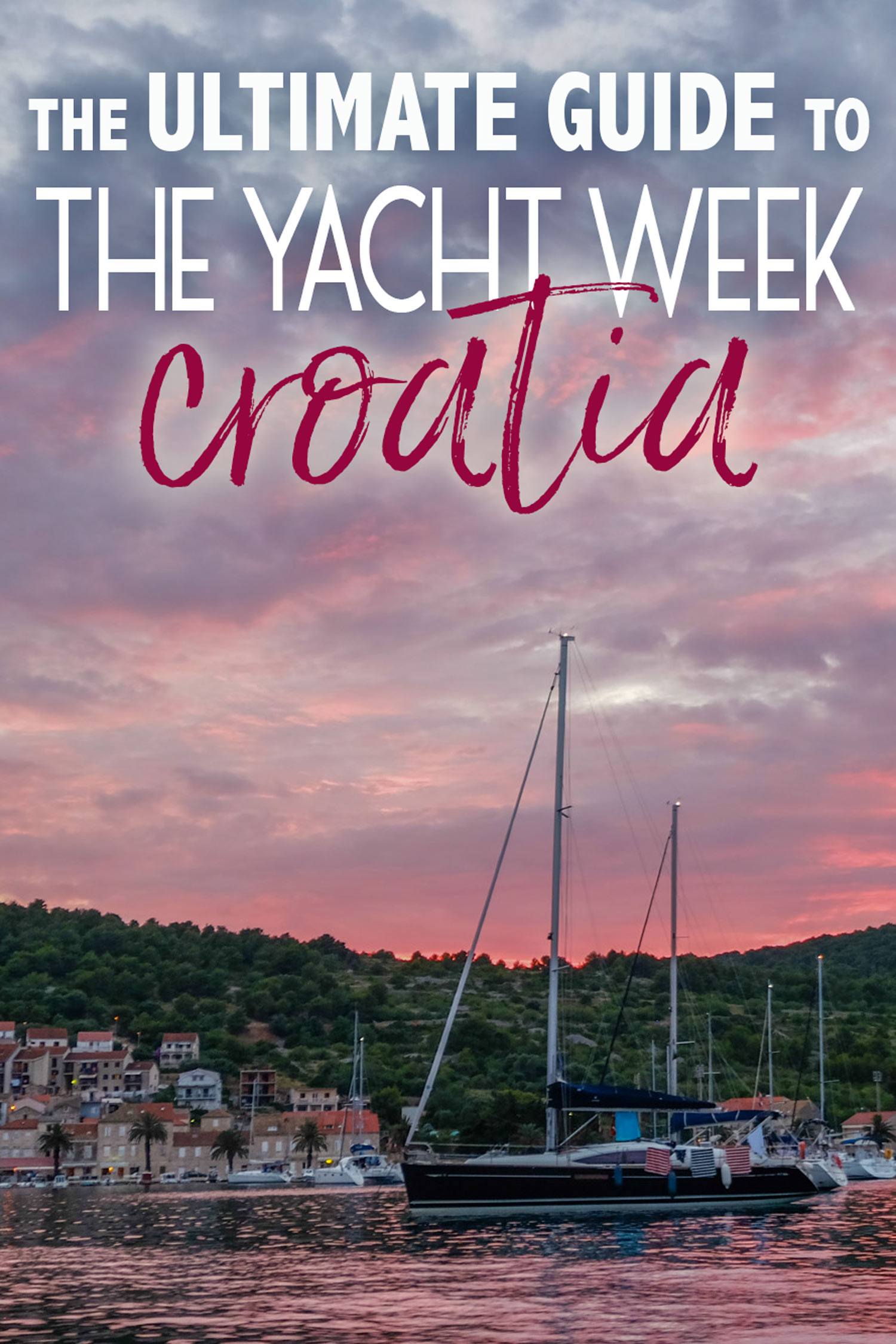 The route that rules them all! Where do I begin? I have a soft spot for The Yacht Week Croatia route as it was my first experience on The Yacht Week and I obviously had such a good time that I came back… 4 more times.
Because of the massive interest in this route, they now have a black and red route that runs the same route but starting and ending in opposite directions.
There's also the Croatia ULTRA route that takes place during the ULTRA Music Festival. I have done both the "normal" route and the ULTRA route and I personally prefer the normal route. While I had a blast, the ULTRA route had a completely different vibe than what I feel The Yacht Week is all about. You sort of lose the magic of the experience being all about the sailing and the destination because it's centered around a music festival.
For that reason, I've included information below that highlights the red & black routes on The Yacht Week Croatia!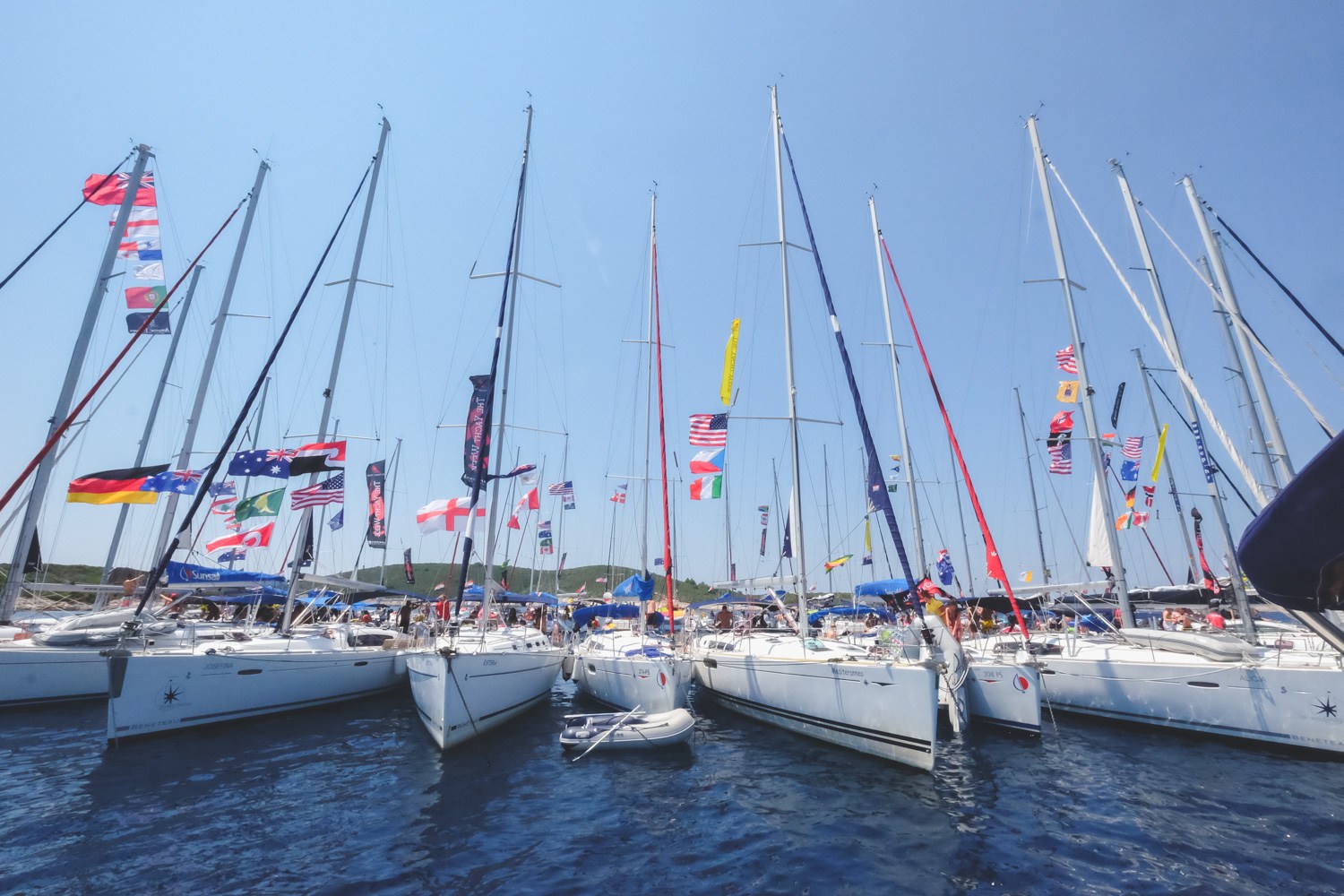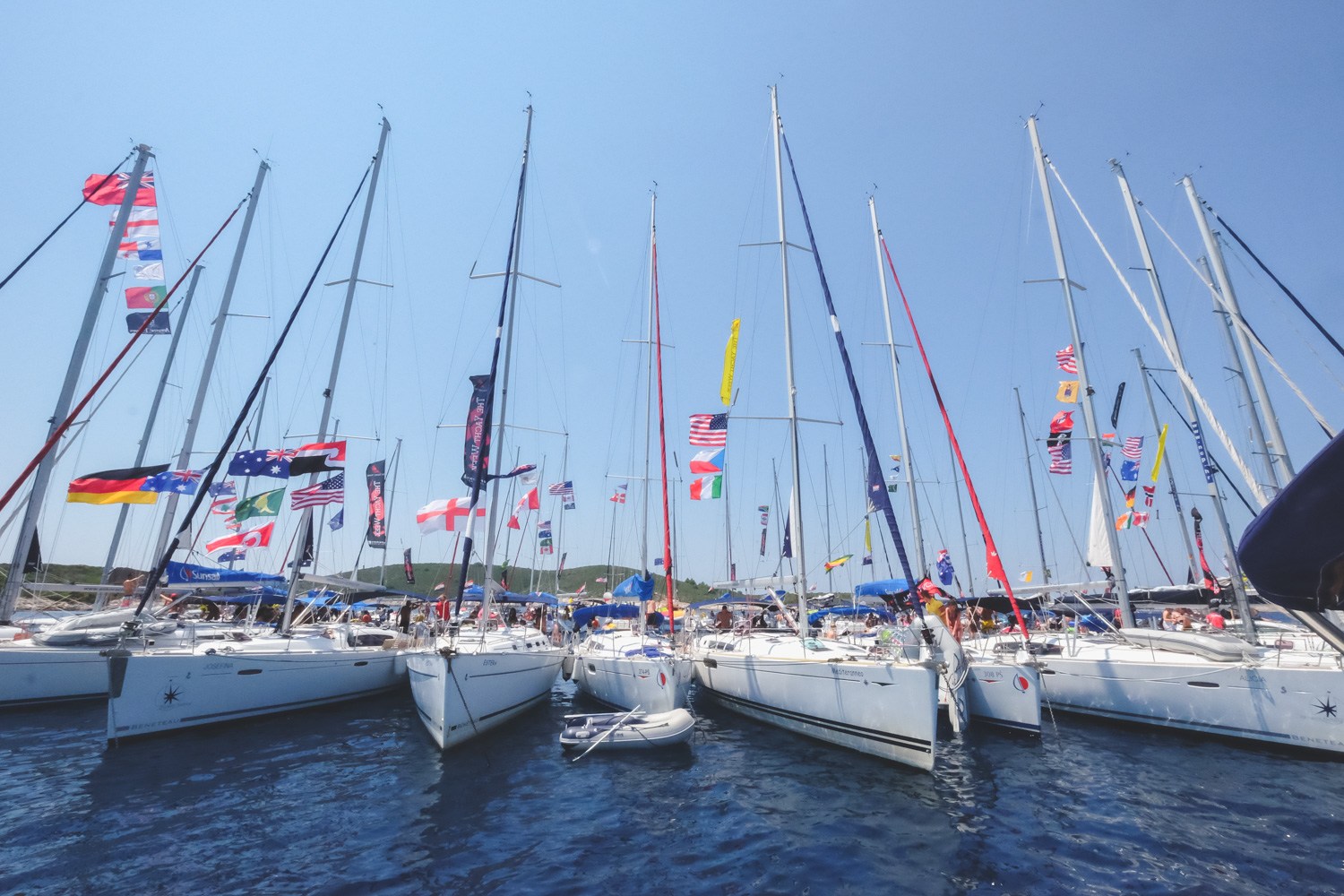 Rated on a Scale of 1 (low) – 5 (high)
Nightlife: 5
The parties can't be beat- whether it's the Fort George "party in a castle" or the world-famous parties on Hvar island.
If you want a once-in-a-lifetime party experience, then nothing compares to the Croatia route. If you aren't a huge "partier" and are more interested in a cultural travel and sailing experience, I'd suggest one of the other routes.
Day Parties: 5
Some of the best day parties are also on the Croatia route. Whether it's a massive raft party (where the boats are tied up in a big circle) or Carpe Diem club on Hvar, this route definitely takes the cake.
The final regatta is also best on the Croatia route where the crews of each boat dress up and race for eternal glory.
(Well, more like bottle service at Club Vanilla but who's counting?)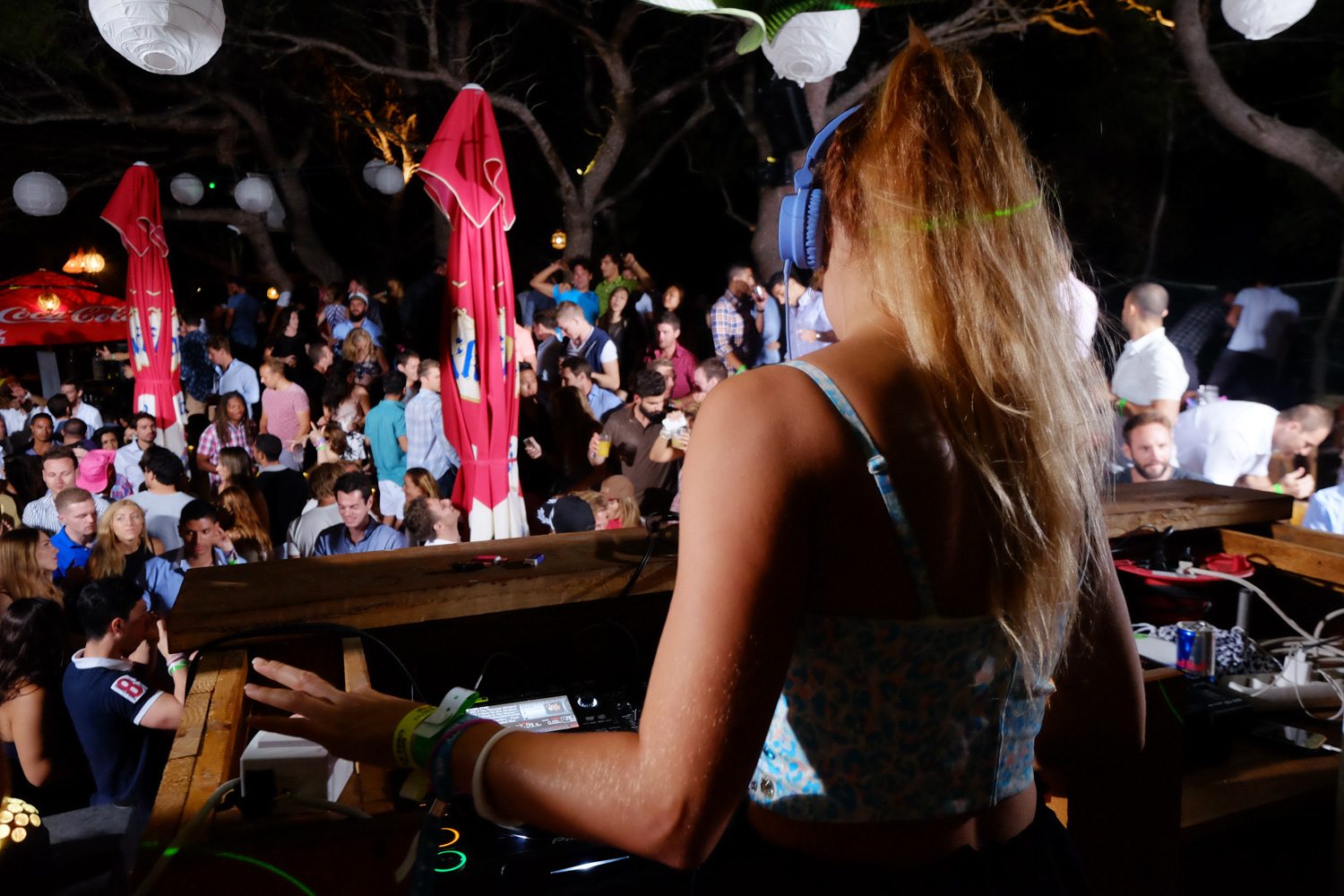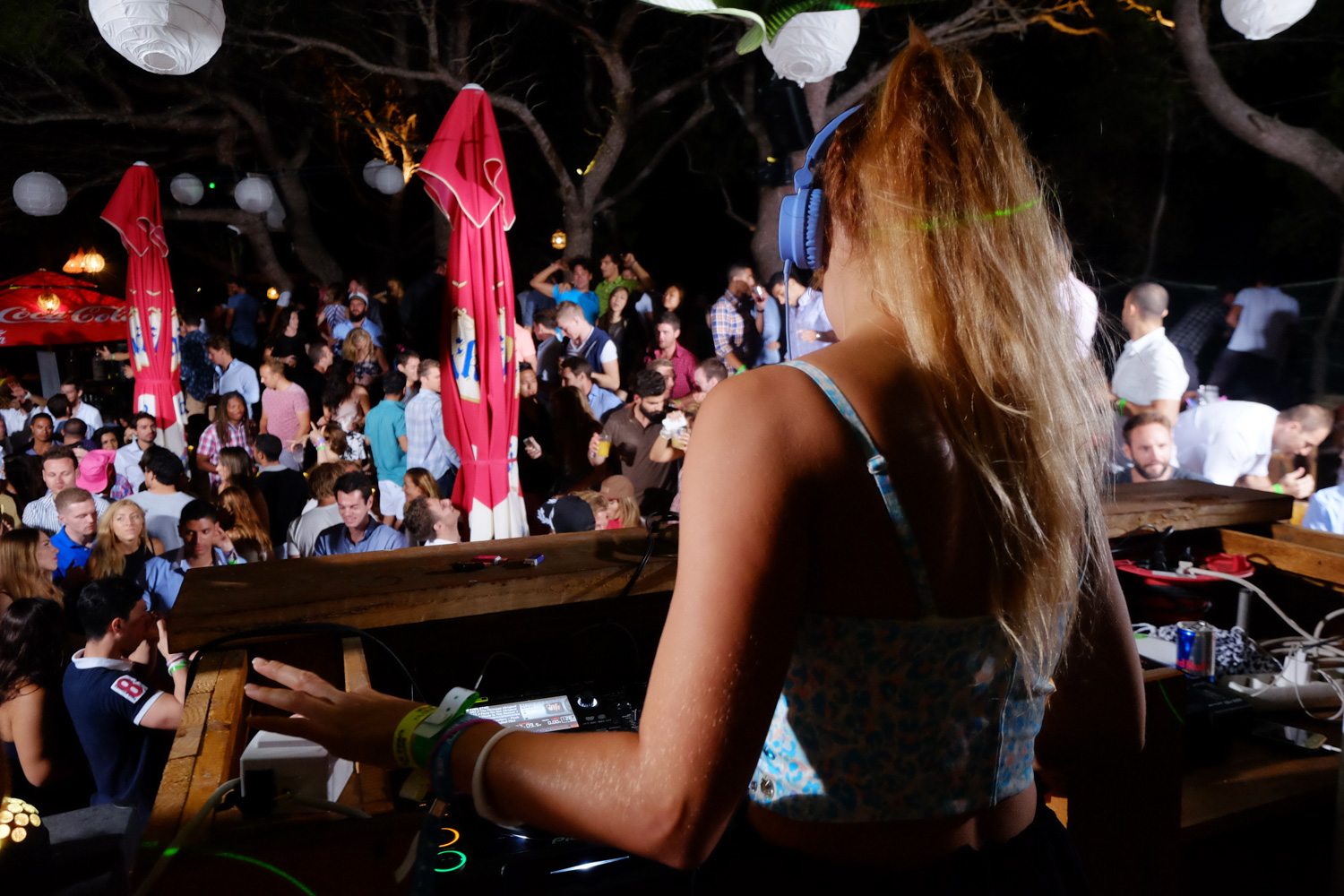 Activities: 3
Most of The Yacht Week routes offer daytime activities to explore the destination but Croatia doesn't offer too much outside of the organized parties. However, the routes now offer daily yoga and paddle boarding, which is a big plus. I highly suggest coming to Croatia a few days early or staying a few days after to, at the very least, see nearby Krka National Park.
Local Culture: 2
The Croatia route is 110% about partying, so this route kind of misses any real interaction with Croatian culture unless you go seeking it. While it is about having a great time, there's a level of sophistication that has been upheld by TYW and its guests that has kept it an amazing experience and not a trashy version of MTV's Spring Break Cancun.
Because of the massive amount of tourism on the Croatian coast and islands (on and off of TYW) do your best to be a respectable visitor to this region. Party tourism is a touchy subject, so do your best not to be a drunk asshole outside of the party environment.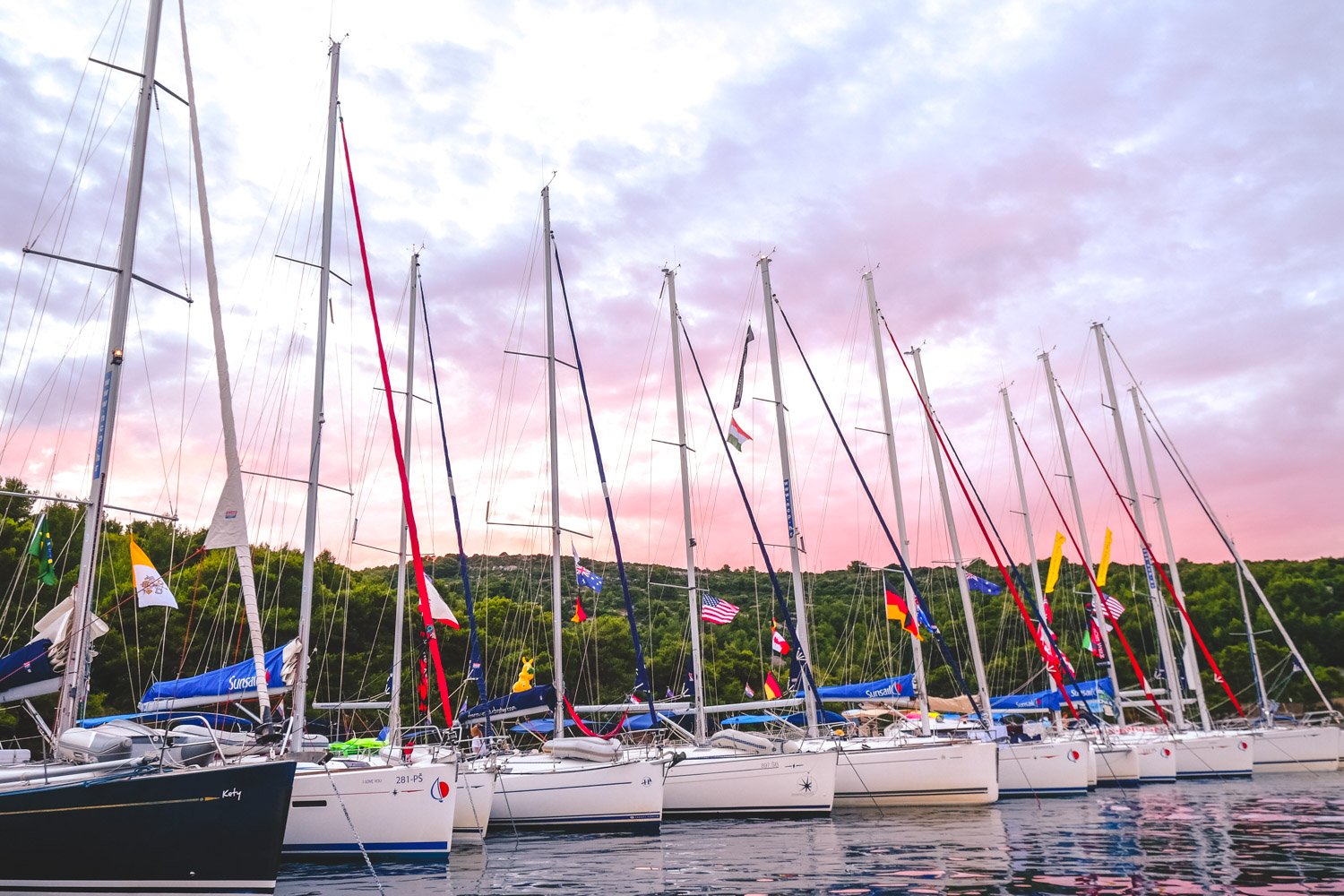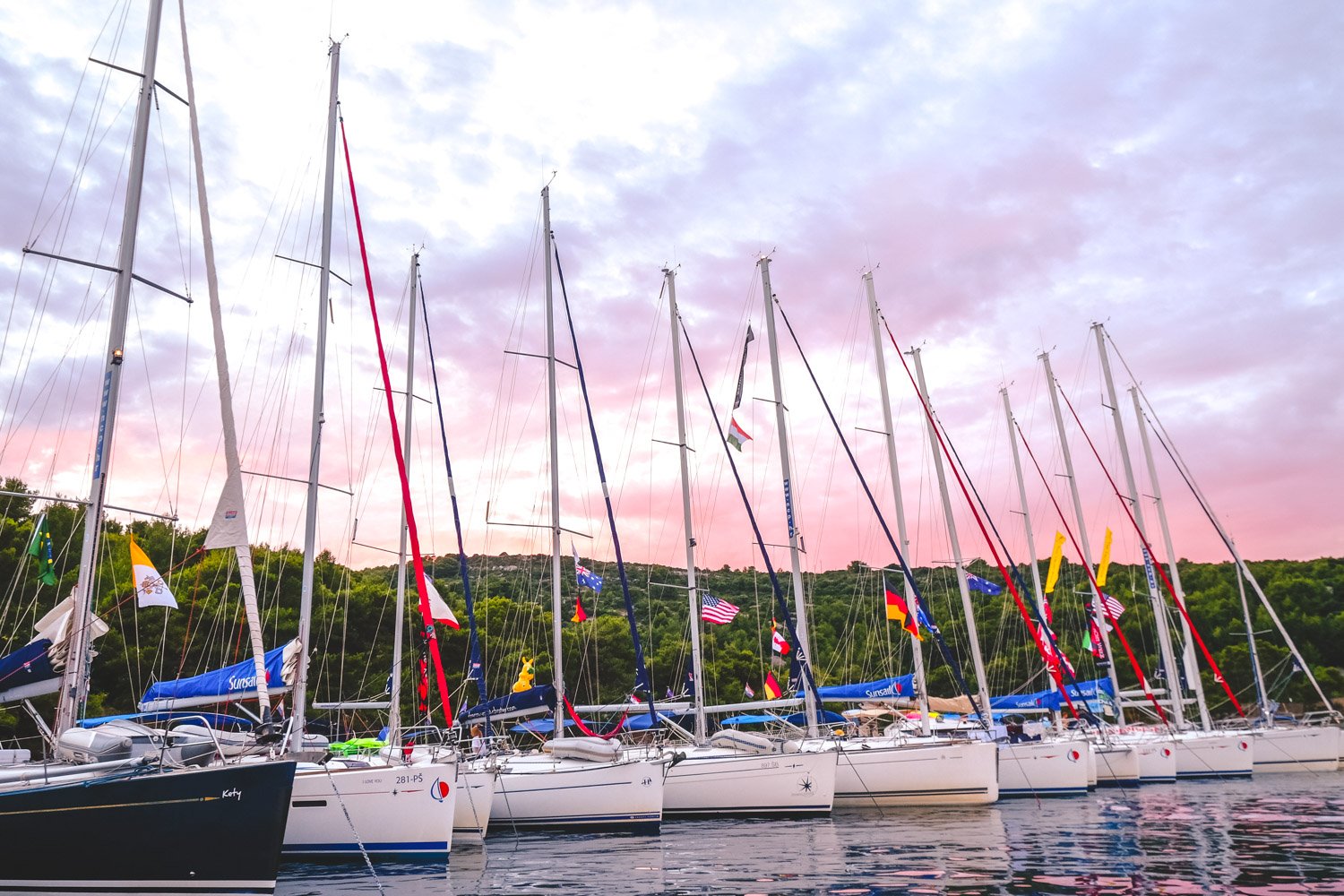 Sailing Experience: 3
Since this route is more focused on the partying I highly suggest getting a skipper — even if you sail and it's your passion. If you want to sail yourself for the sailing experience, consider another route. You don't want to leave the party early or sail drunk.
The Croatian coast is known for its incredible beauty, but there aren't many days where you actually sail. Meaning you'll have to motor because of lack of wind or the need to get to the next destination quickly. The sailing days can be short, which is a good or a bad thing depending on how you look at it (or how hungover you are).
Size of Route: 5
Approx. 50 boats per route (2 route options)
This route is the most well known and draws a LOT of people from around the world. I loved that in the course of the week I made friends from over 10 different nations. Most of whom I still remain close friends with years later. There is no big difference between the Red and Black routes – they visit the same islands, just on different days.
Extra Costs: 5
While grocery shopping isn't too expensive in general in Croatia, this route can rack up some serious extra costs. Port fees can cost more than $100 a night, parties can be expensive (especially if you're buying bottle service), and you will burn through some fuel.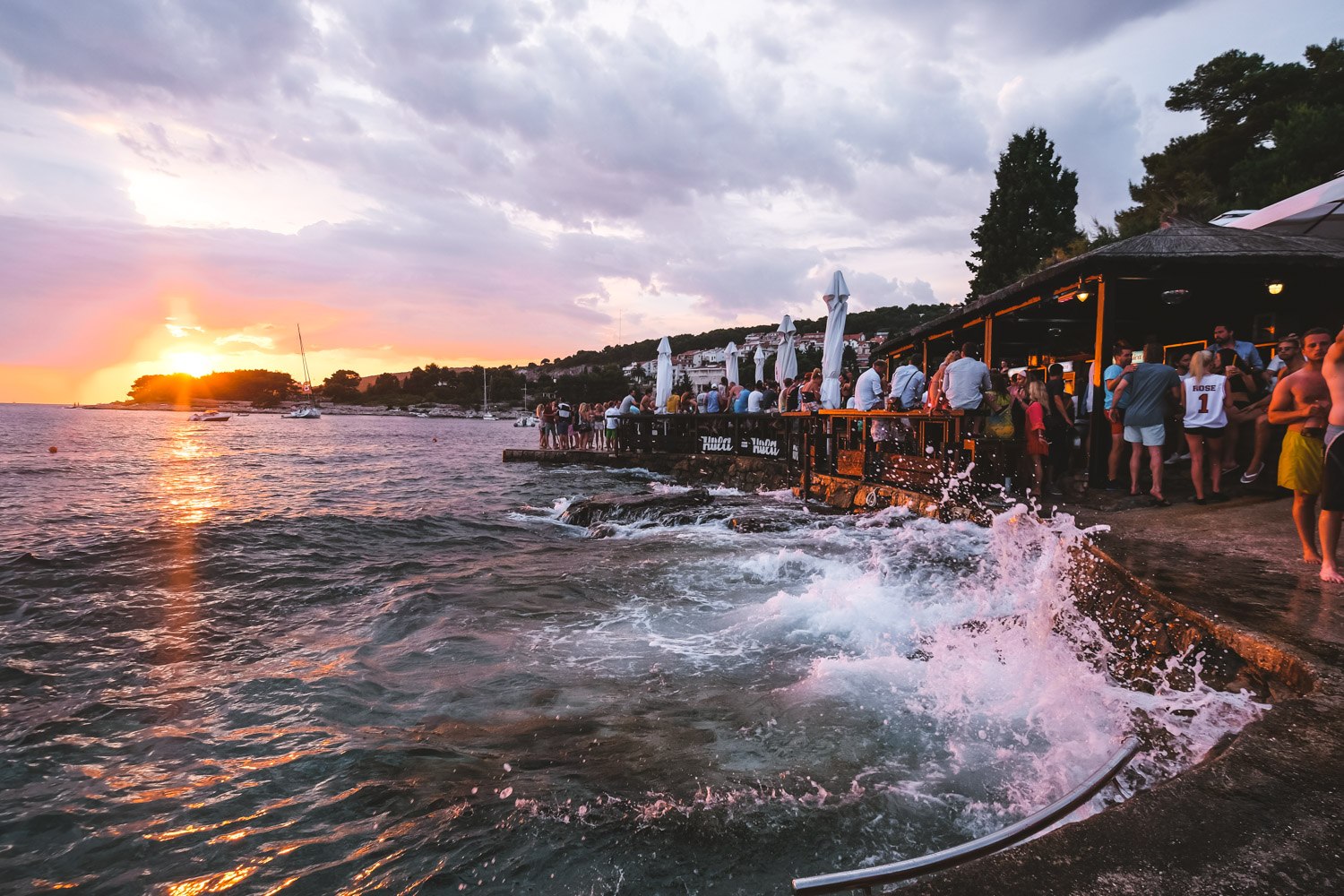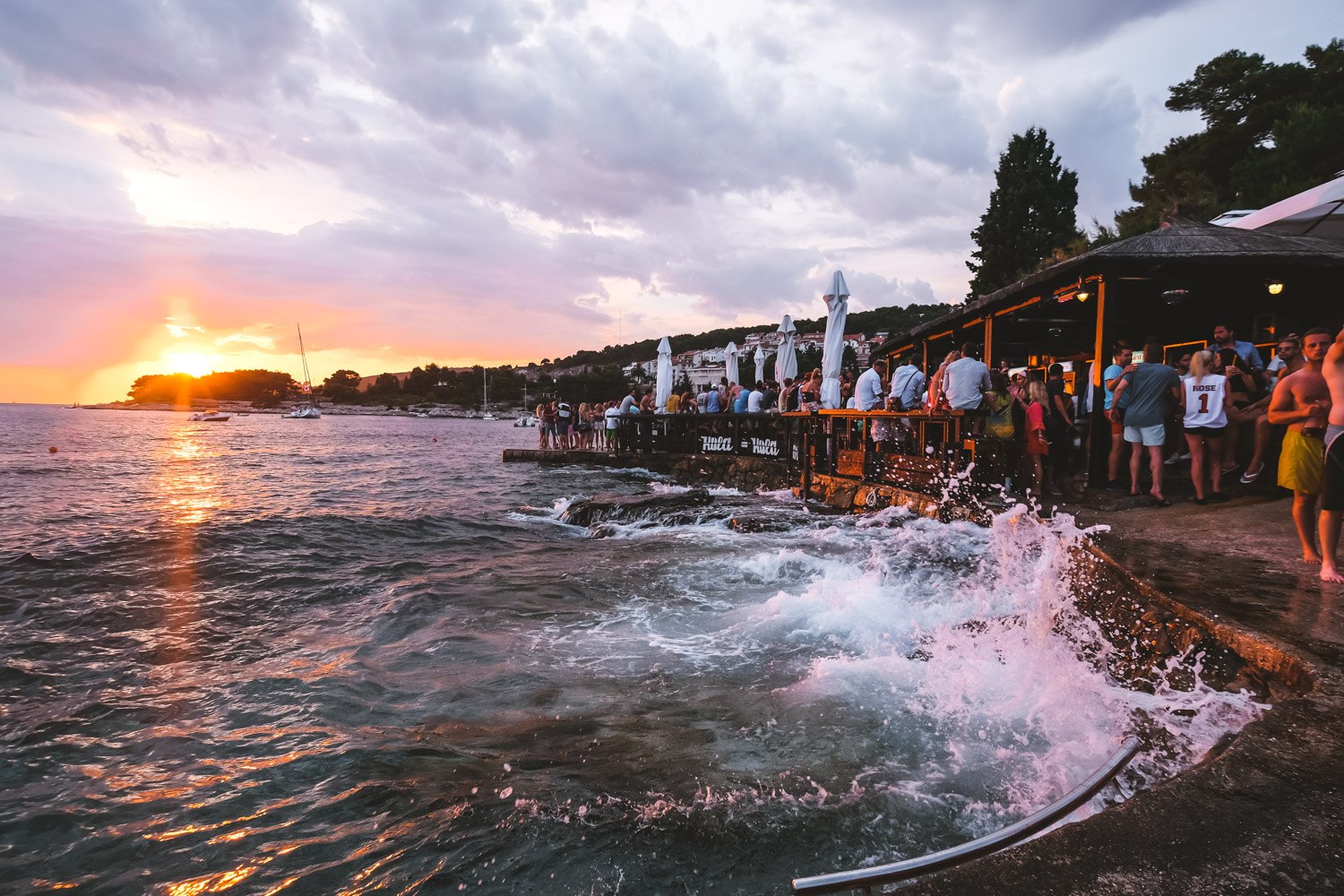 Pros of The Yacht Week Croatia:
Original and biggest route
Best nightlife
SIZE OF ROUTE
Great day parties
Lost of FUN!
Cons of The Yacht Week Croatia:
High additional costs along the route
Low emphasis on local culture
Weather can be unpredictable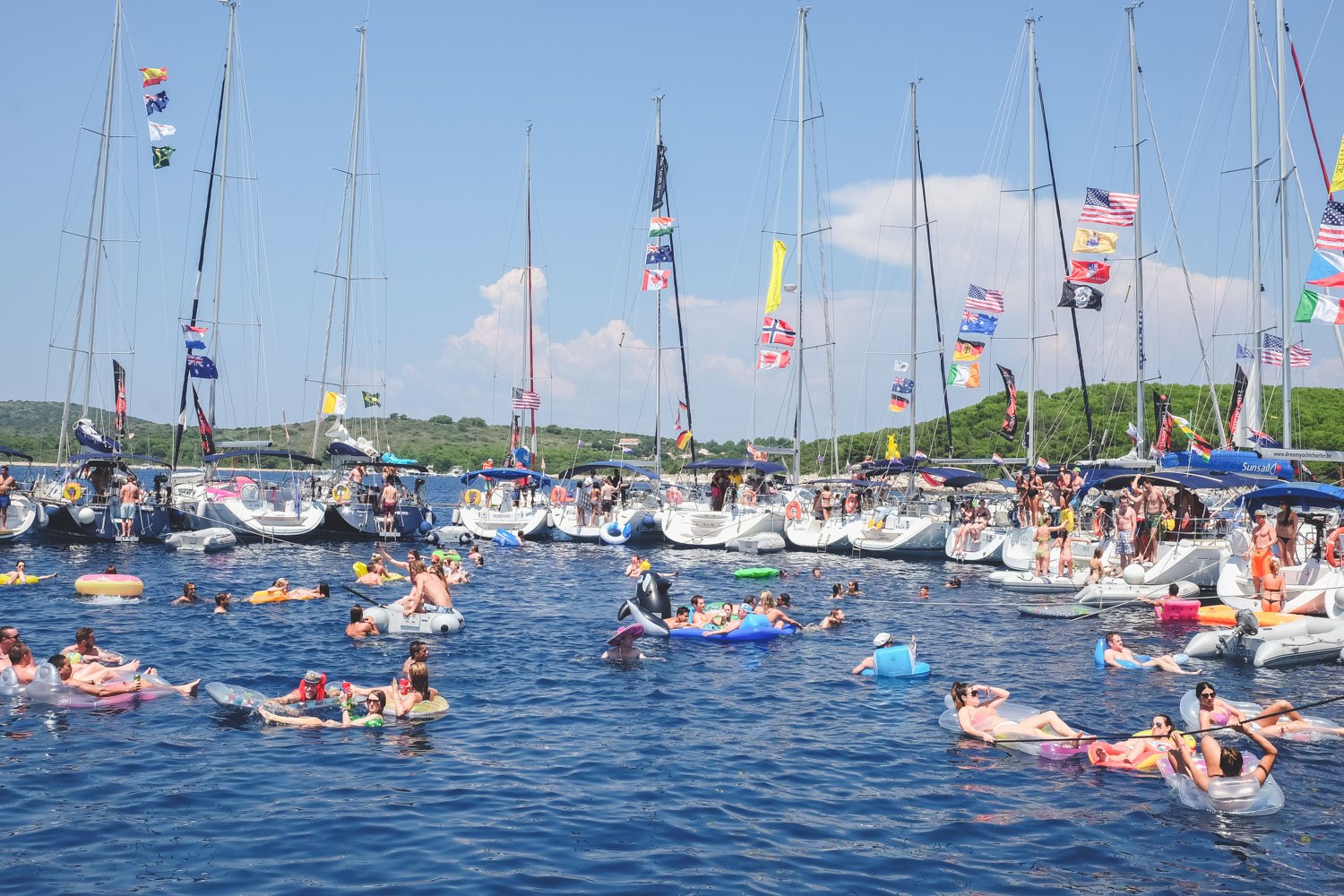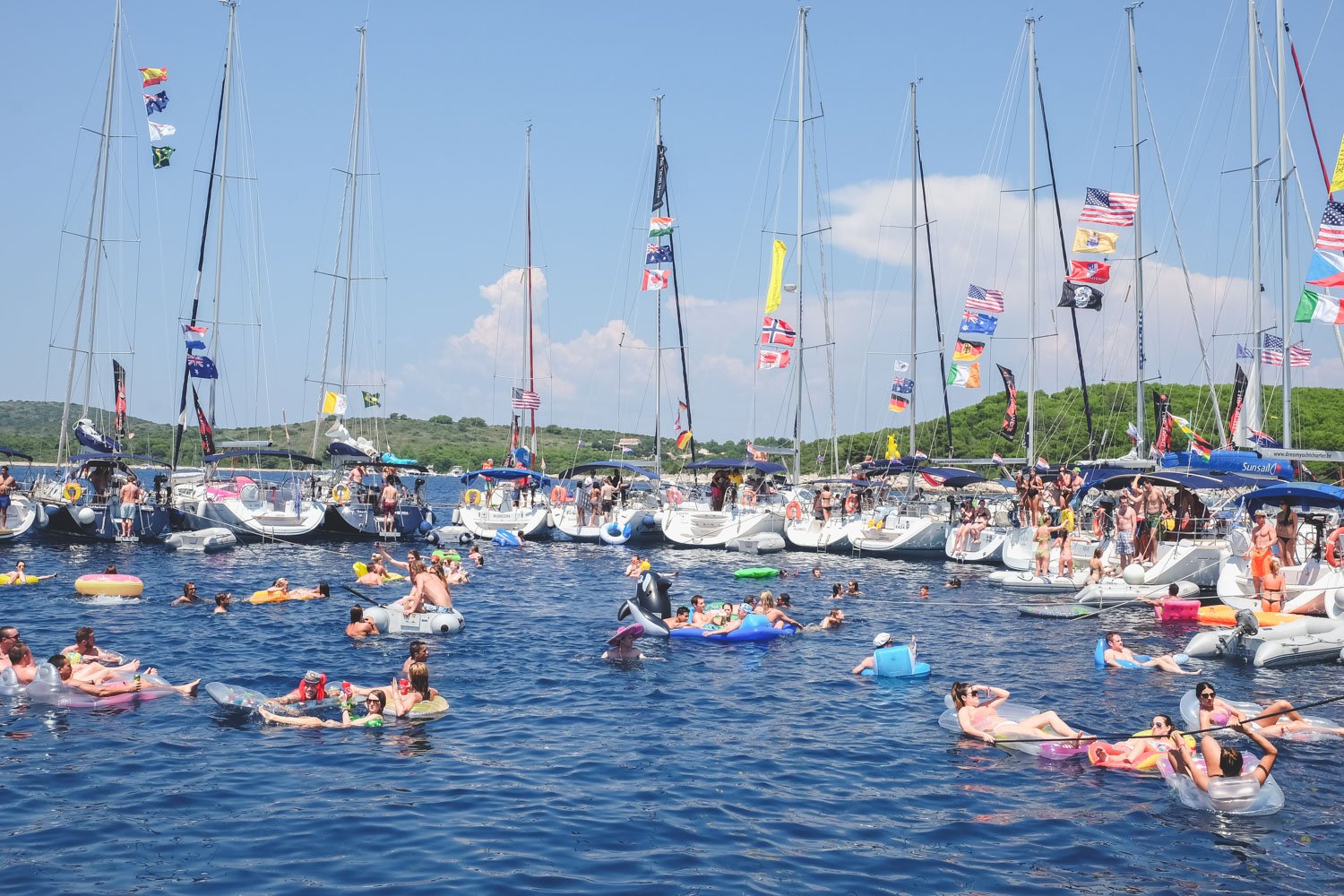 Before You Go
There are a few key things to prepare before any trip on
The Yacht Week
. Obviously, finding a killer crew, booking a boat and getting travel insurance is the most important!
Finding a Crew
Whether you have a group of friends ready to book the trip of a lifetime or not, there are a few key ingredients to putting together a crew. First off, you want a group of open-minded, fun-loving people (with at the very least, a mild sense of responsibility).
TYW is all about having a good time, but keep in mind that carrying your own weight on costs, clean up on the boat throughout the week and planning is essential for all crew members. Also, keep in mind that TYW has a "gender ratio" on most routes- meaning you've gotta bring some girls.
Nobody wants a bro fest.
If you don't have a big enough group of friends to fill your boat, The Yacht Week crew finder is the best resource for putting together a crew. If you're looking to join a crew, or are looking to fill your boat, you can find awesome people there to complete your tribe.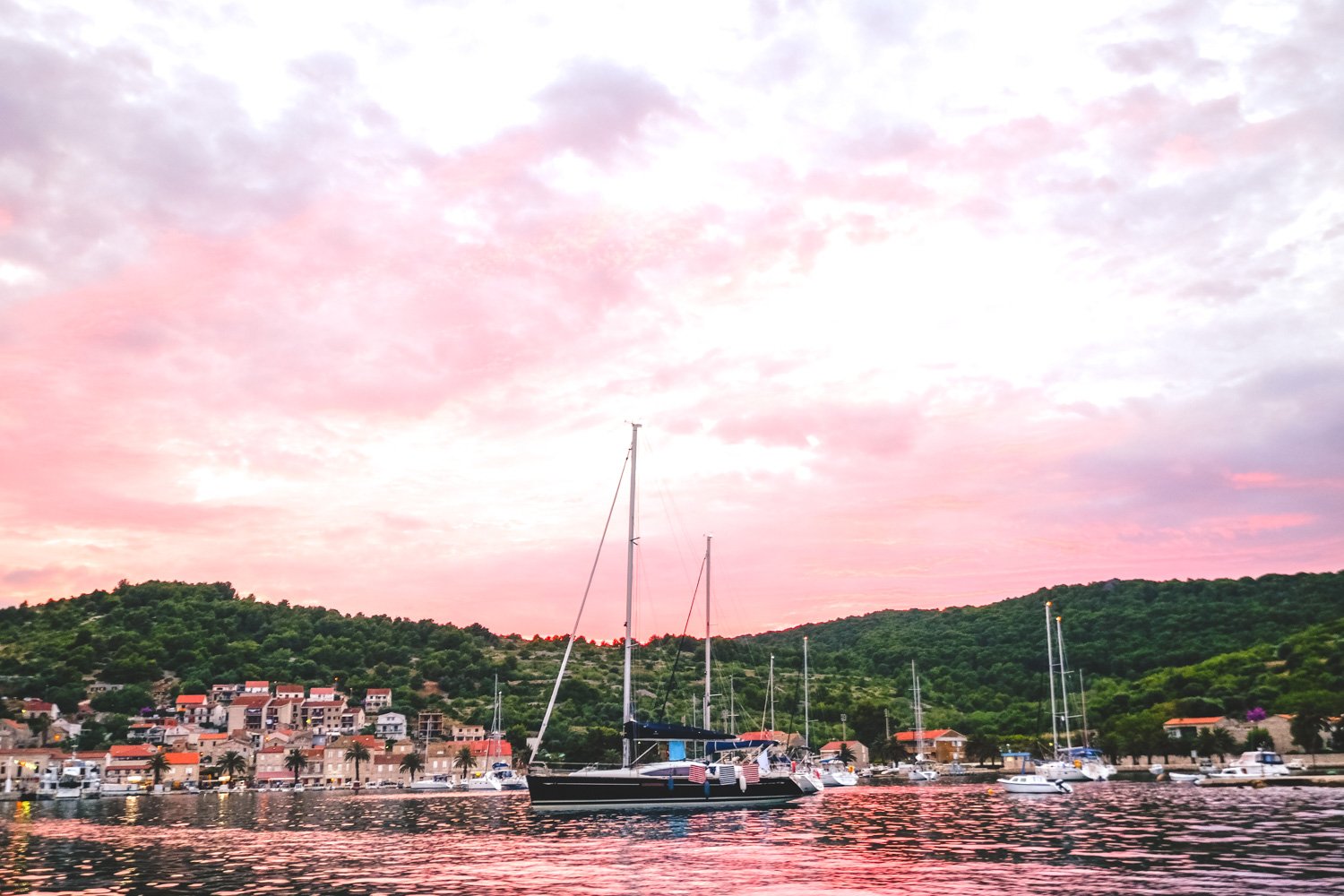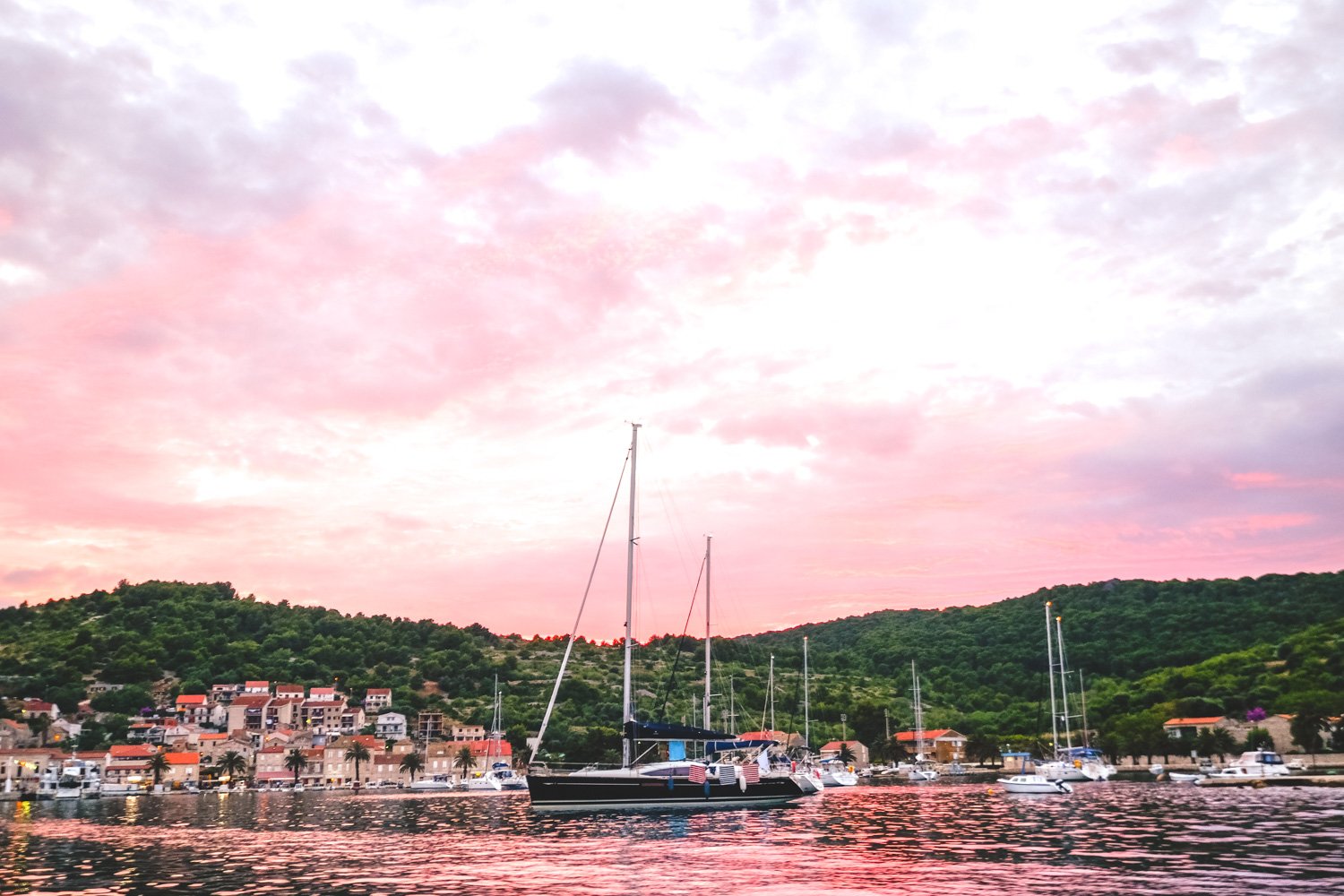 Booking a Boat
Once you're ready to book, the process is pretty straightforward. The Croatia route now has 7 different weeks to choose from throughout July, August and September.
It is important to remember that most of the boats don't have A/C or fans in the cabins, so bring your own battery-powered fans!

Getting Travel Insurance
I know. I know. Nobody likes to talk about this stuff. But, what do you get when you mix cocktails, sunscreen, and a boat deck? A blonde and a broken arm. A broken arm on a remote island means a first-class helicopter ride and thousands of dollars in medical bills. Get travel insurance.
You can read more about why you need travel insurance, but consider it a small price to pay for the reassurance of a great trip. One person in your crew should also pack a First-Aid kit. Cuts and boo-boos happen all the time.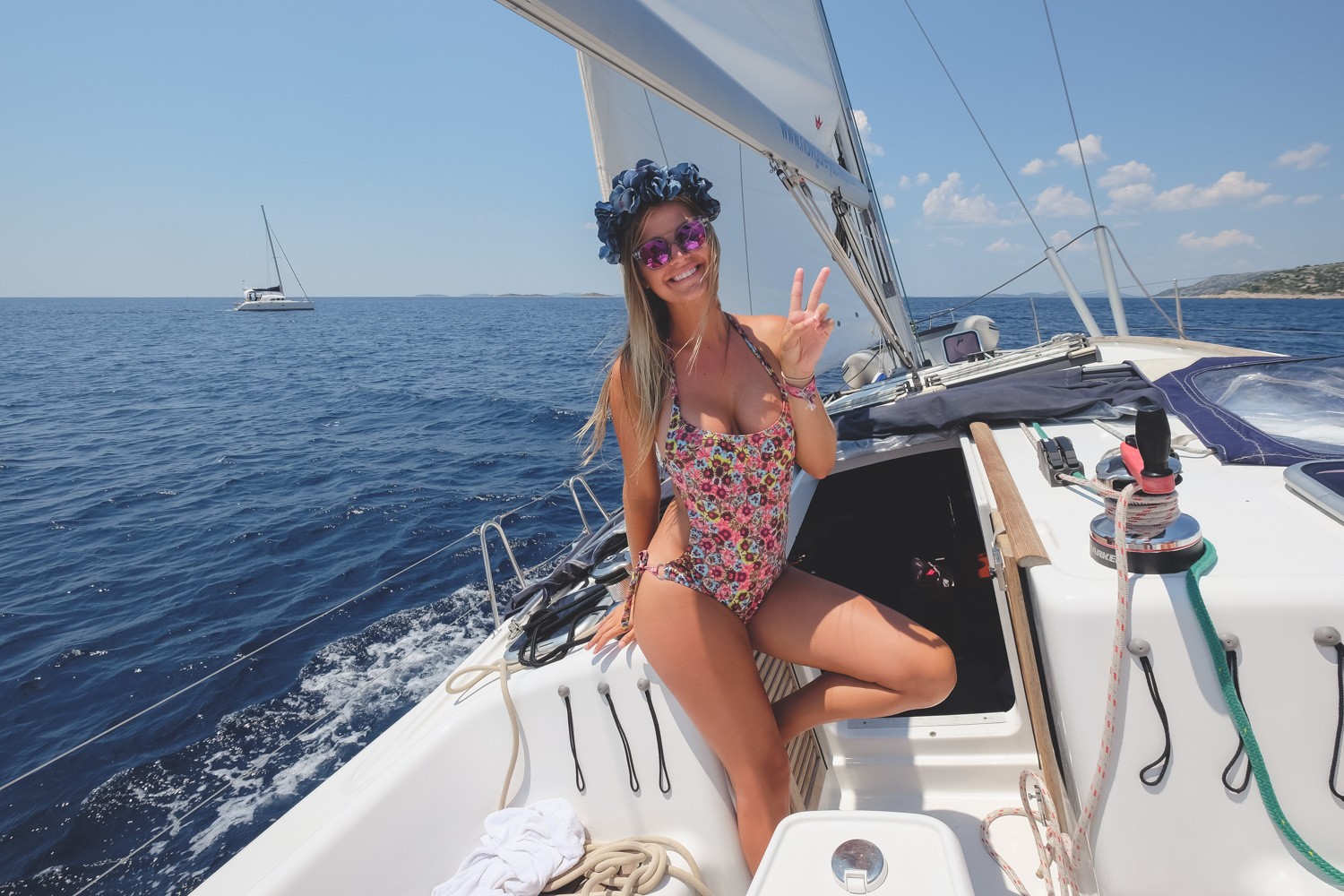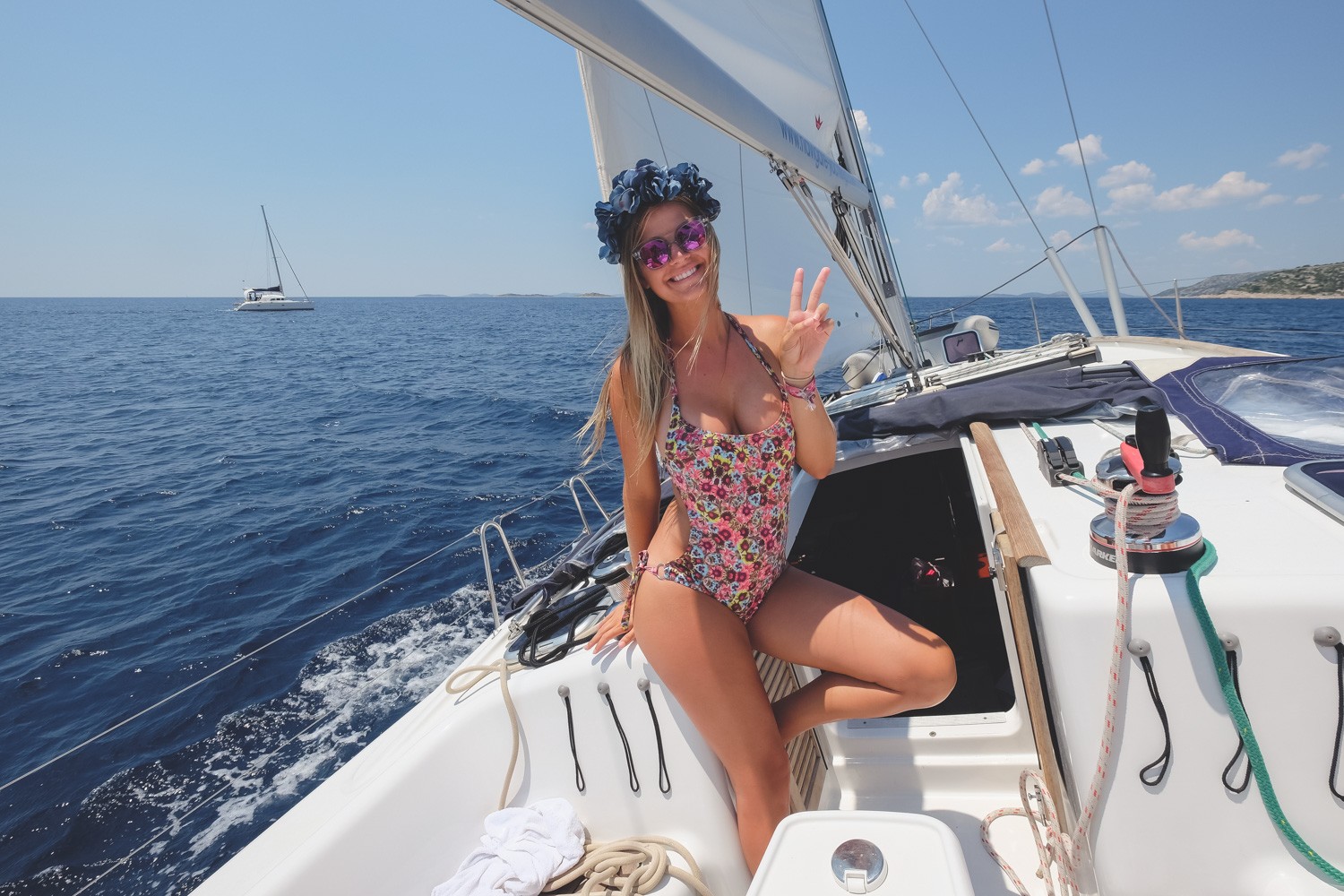 What to Pack
Packing for The Yacht Week is pretty much the same whether you're going to Croatia or the BVIs. Be sure to read my complete packing guide "How to Pack for The Yacht Week in a Carry On," but here is a list of the essentials:
Bag
First things first, do everything in your power to pack in a soft duffle bag. If everyone arrives with big, hard suitcases there is nowhere to store them and they will lay on top of your beds or in the living room.
It's the worst.
Most cabins have mini-closets so you're able to unpack most of your things and roll the duffle bag up to store completely out of your way.
Props & Toys
Miscellaneous
CD's- Each boat has a different sound system setup. To be safe, I always bring an auxiliary-cord and make a handful of CD's as well. Throw some 90's songs on there just for nostalgia.
GoPro with Floaty Back
Selfie Stick – I know they don't make you look cool, but this is one trip you'll want one
Floating key chain (optional)
Dry-bag (optional) – if you are bringing a camera or any electronic that is not waterproof
Battery powered fan for your cabin (optional) – some boats have A/C, some have fans… and some do not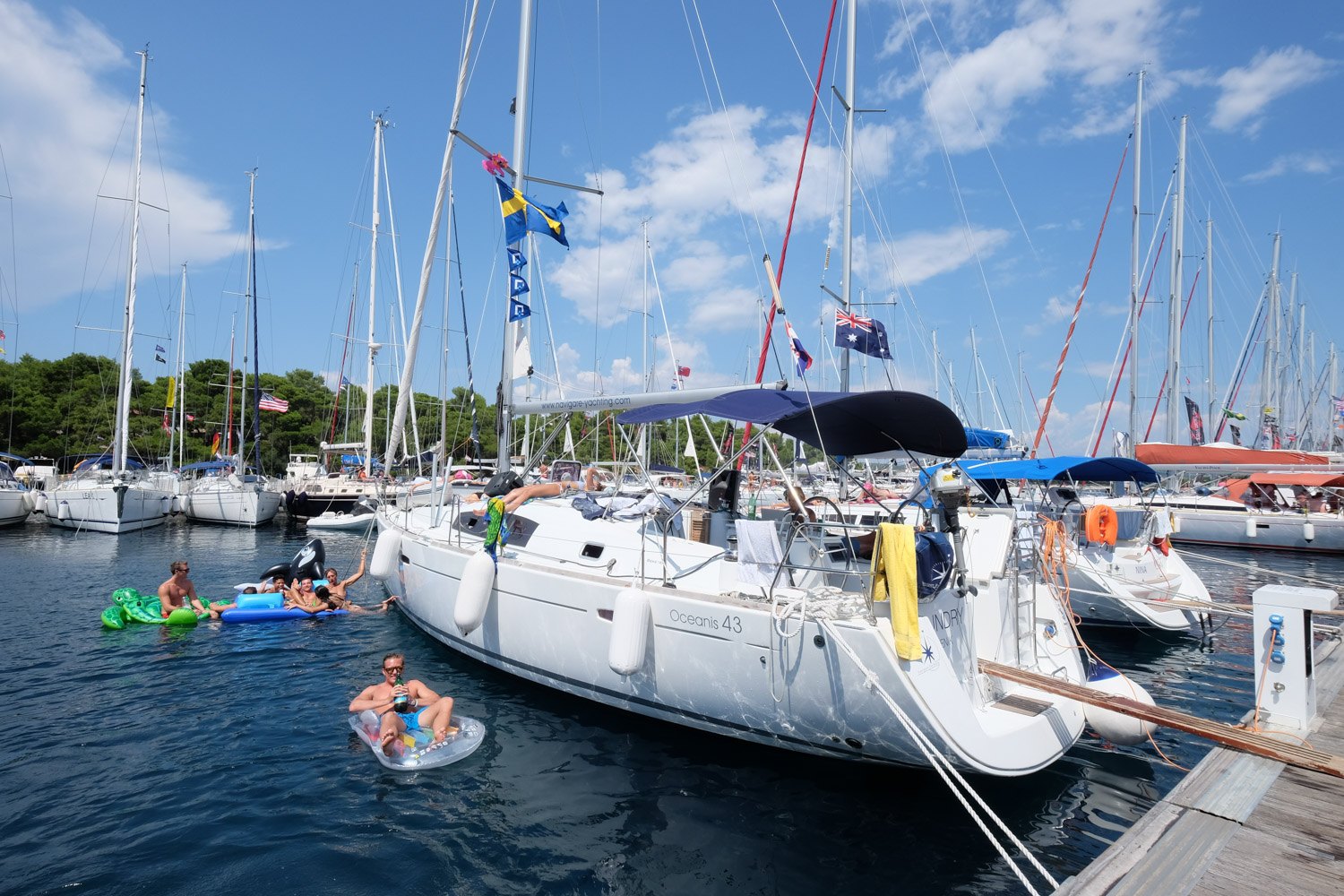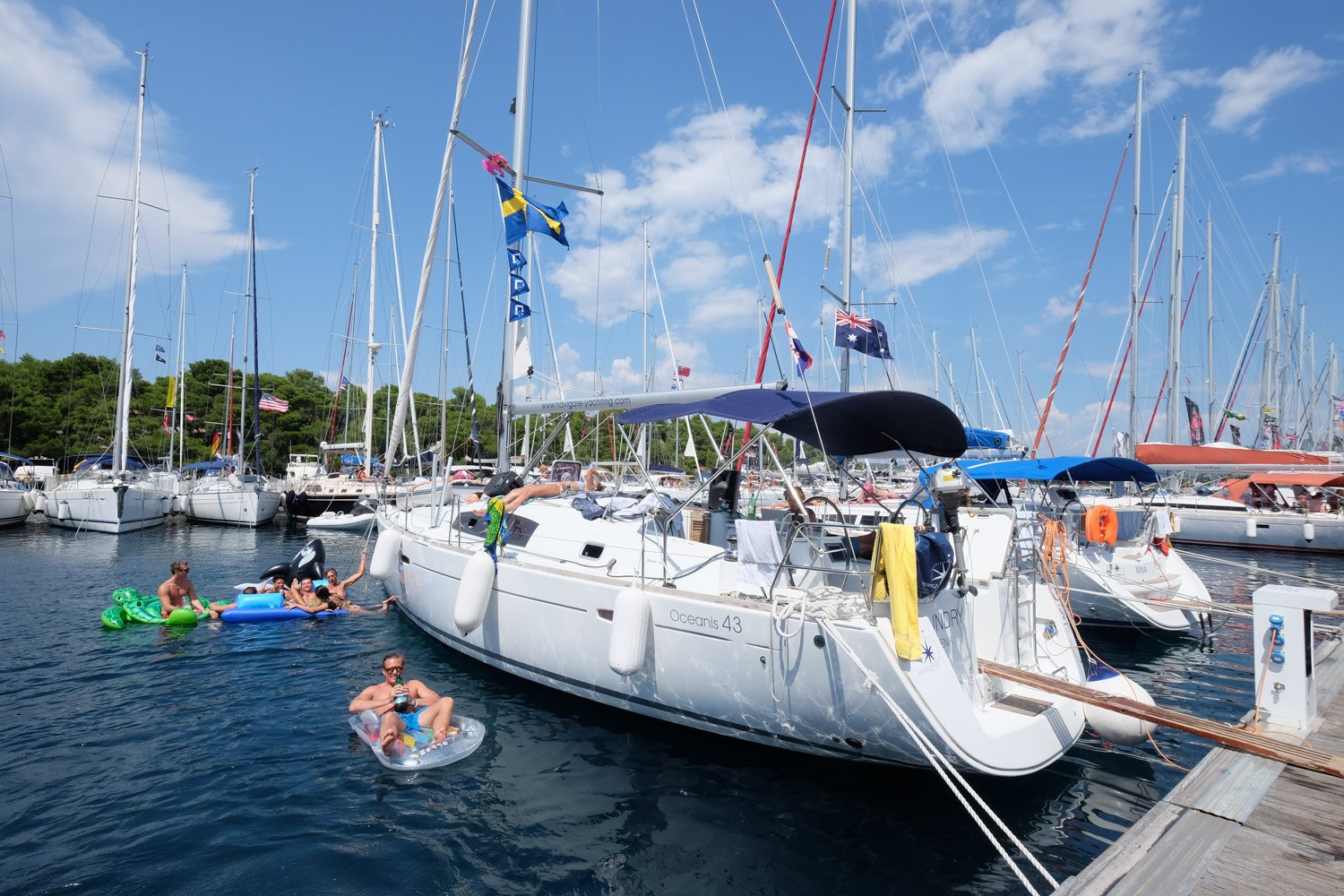 Getting to The Yacht Week Croatia
The Yacht Week works with various marinas in Croatia and they are all located relatively close to Split Airport. The marina you will depart from and return back to depends on the yacht you choose. The marina is specified on yacht cards and in your booking.
Arrival Day and Time
Everyone arrives at different times on Saturday but it's best to arrive that day by 1 pm to take care of check-in, grab a cocktail with your crew, then do your grocery shopping.
The yachts normally set sail between 4-6pm.
Departure Day and Time
You will get back to the marina on Friday afternoon and have to check out and leave the yacht before 9 am on Saturday morning. Remember the big closing party is Friday night, so pack up and get organized before you head out for the night (you may not come back to the boat until sunrise!)

Extra Costs on The Yacht Week
In addition to the cost of the yacht, meals and transportation costs, you will also have to pay for the fuel and port fees during the week that you sail. I've included the different prices from The Yacht Week website in the list below.
The prices you see below are calculated on a Bavaria 45, which is a yacht with 10 beds. The prices will vary depending on what size of boat you choose.
| NAME | | MARINA | BUOY | ANCHOR | TAXI SERVICE |
| --- | --- | --- | --- | --- | --- |
| Split | | $105 | none | none | none |
| Vis | | $95 | $27 | $22 | included |
| Komiza | | $75 | $22 | none | $11 |
| Hvar | | $100 | $33 | $33 | $16 |
| Palmizana | | $100 | none | none | $16 |
| Natural Bay | | none | none | $27 | none |
TOTAL PER YACHT (In USD)
| COUNTRY |  WATER | FUEL | TAXI | PORT FEES | TOTAL |
| --- | --- | --- | --- | --- | --- |
| Croatia | $90 | $290 | $290-300 | $780-800 |  About $1,500 |
And last, but not least, don't forget to tip your "skip" at the end of your trip. (They're not just there as eye-candy. That's just a huge bonus.)

Grocery Shopping Guide
I've consistently found that grocery shopping for a boat of 10 people costs between $1000-$1500 for the entire week. So, assume approximately $120 minimum needs to be pooled from each crew member.
NOTE: Consider your skipper an extra head to count when doing your food and booze shopping for the boat. A well-fed skipper is a happy skipper.
Both times I have done the Croatia route, I sailed from different marinas, so it's best to wait for your Arrival Document for information on where is closest to your marina to shop.
Breakfast
Yogurt and granola with fresh fruit is pretty much my go-to breakfast on sailing trips. But, eggs also keep really well! Buy bagels and the fixings and some fresh bread so you can make egg sandwiches or toast. Don't forget instant coffee if you are a morning coffee drinker!
Lunch
In Croatia, you can't go wrong stocking up with supplies to make a giant salad every day for lunch. Buy lots of tomatoes, onion, cucumbers, romaine lettuce, olives, mozzarella cheese balls and balsamic & olive oil. It's easy to prepare a big portion for everyone to share, then each person can make whatever else they feel like: canned tuna, a sandwich, pasta, etc.
Dinners
You can plan to eat out for most dinners — and, in Croatia, you'll find most meals organized by The Yacht Week are worth attending!
NOTE: All boats have stovetops and small refrigerators, and most catamarans have a BBQ on the back, but double check before you head to the store.
Snacks
Don't forget to buy lots of snacks! Stick to your senses- something salty, sweet, savory and sour! Lots of chips, some gummy candies, fresh fruit, dry meats & cheeses with crackers, etc. Hard boiling eggs and keeping them in a ziplock in the fridge is also a great idea for a quick protein packed snack.
Drinks
Buy lots of water. The rule of thumb is 1.5 liters per person per day. Best tip is that everyone brings their own refillable water bottle, then buy water in gallon jugs. As for alcohol- buy twice as much as you think you need! A few bottles of wine for meals, lots of champagne, rosé, beer, hard alcohol, and mixers!
Condiments
There might be salt and pepper on the boat, but don't count on it. You'll need to buy your own spices, sauces, mayonnaise, ketchup, etc.
Supplies
Don't forget things like paper towels, toilet paper, garbage bags and ziplock bags! For grilling, the charcoal bricks make life really easy.

More Information