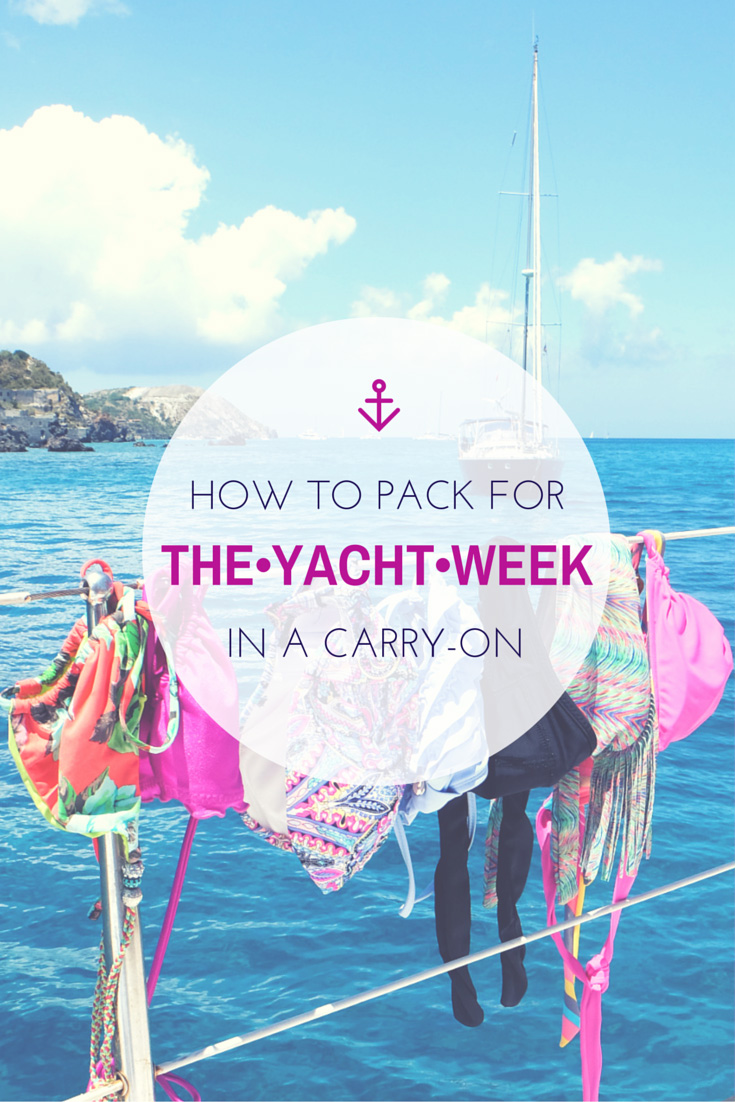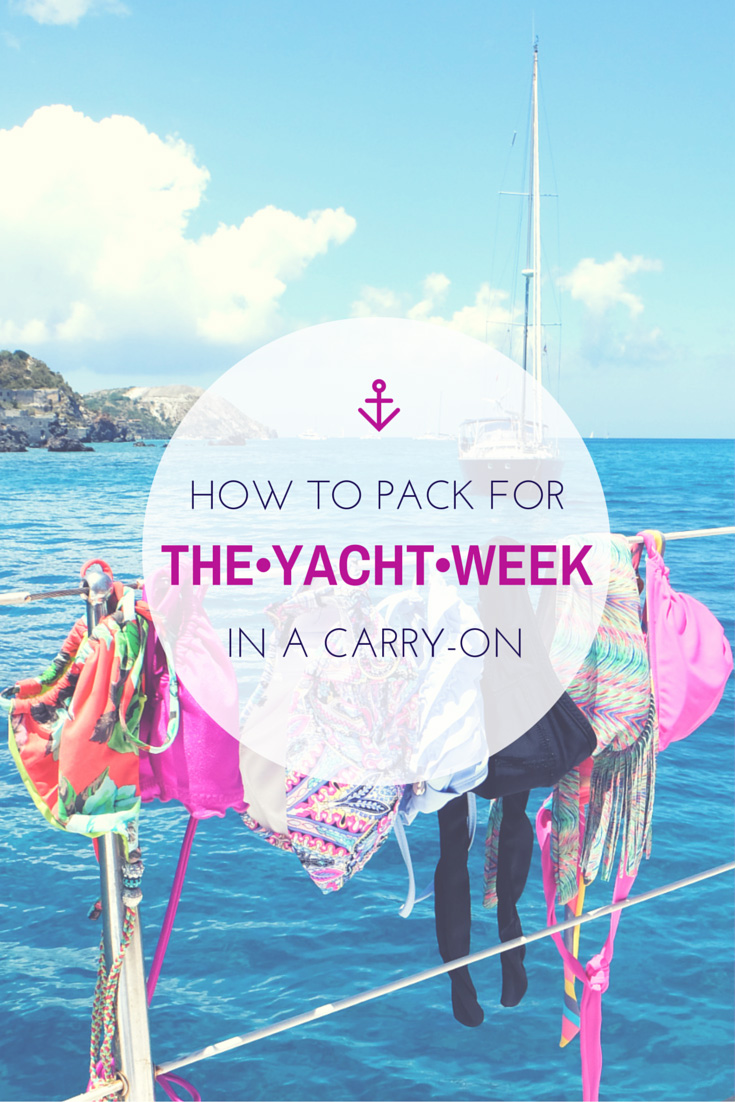 After having been on 5 routes of The Yacht Week, I've finally mastered the art to packing for a week of sailing in a carry-on. It's easy to overpack thinking you'll forget some essential items but, the truth is, you can buy things when you arrive in your destination.
Guys, as a forewarning, a lot of my tips are for the ladies, so skip to the "Props and Toys section" and start there. Girls, if you've never been on The Yacht Week or been sailing, fear not. I am hear to walk you through the packing process step-by-step so you're both prepared and practical!
Here's how to pack for The Yacht Week in a Carry-On!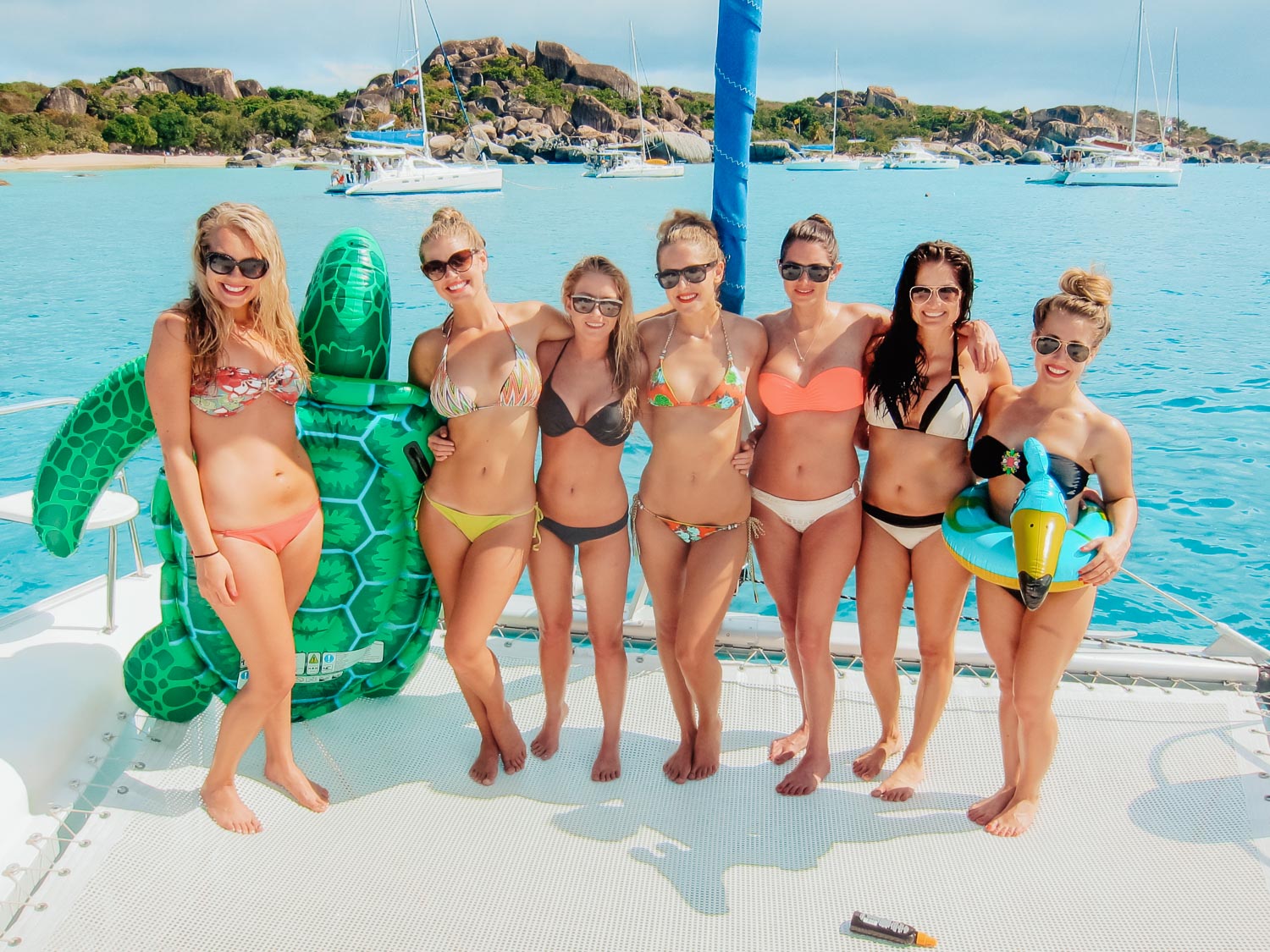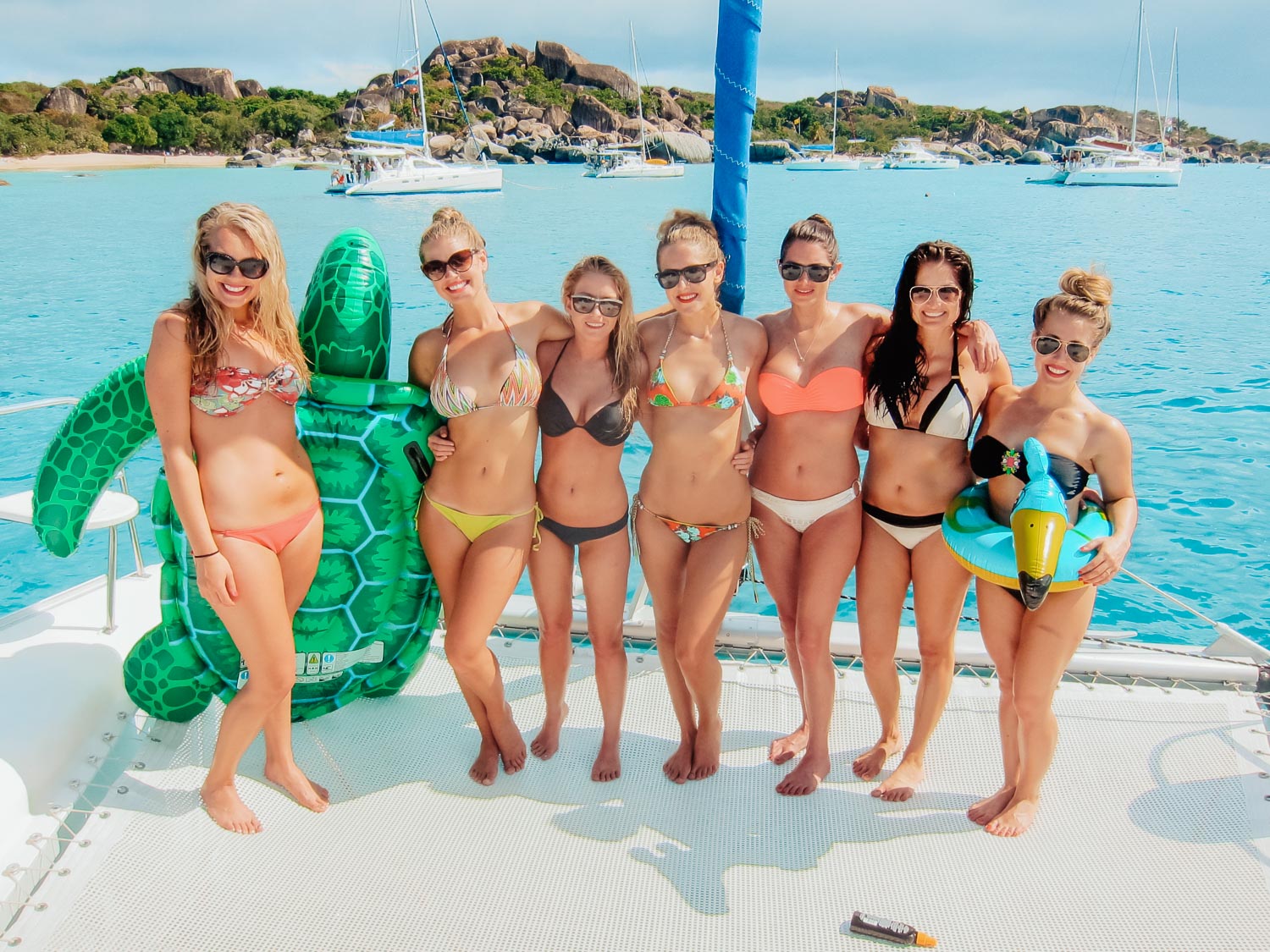 Bags
First things first, do everything in your power to pack in a soft duffle bag. If everyone arrives with big, hard suitcases there is nowhere to store them and they will lay on top of your beds or in the living room. It's the worst. Most cabins have mini-closets so you're able to unpack most of your things and roll the duffle bag up to store completely out of your way.
Duffle bag for your carry-on
Small crossbody bag for everyday use
SHOP my favorite weekender and cross body bags!

Toiletries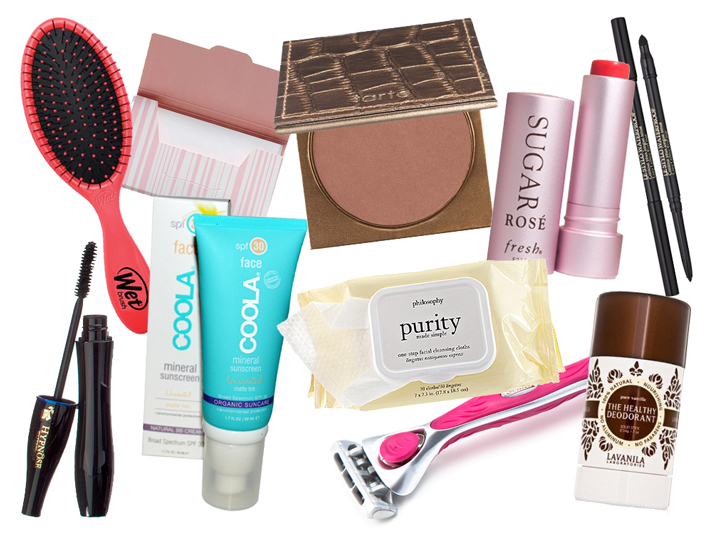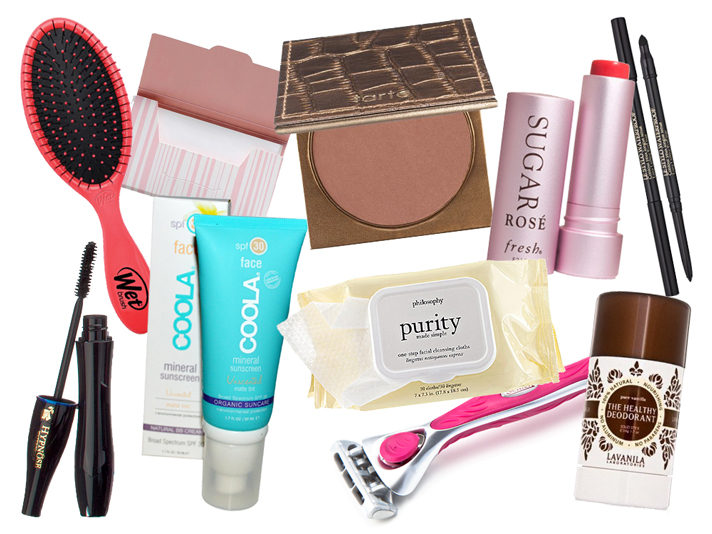 Makeup
I'm not here to convince anyone they don't need makeup. But my forewarning is that most days you will either swim (or sweat) off your makeup. This is everything I bring:
Tinted Sunscreen + BB Cream: This stuff is the bee's knees. It's mattifying (so you don't look greasy), has SPF 50+, is made with organic ingredients and is tinted so it provides light coverage.
Bronzer: To add a little shimmer and sun-kissed color to your cheeks
Waterproof Mascara: Cuz there will be water
Lipstick: This is totally my preference and personal style, but I love wearing bright and colorful lipsticks. You're in a bikini most of the week, so it's a fun way to feel a little more festive
SPF Lip Balm: No one likes blistering, sunburnt lips.
Other Toiletries
Helpful Tip: Girls, I'm just gonna go ahead and say it. We all know under-boob sweat is a real thing. Apply a little extra deodorant under and between your lady lumps and thank me later.
Oil Blotting Sheets: Cuz you will get schweaty. Very, very schweaty.
Wipes: They don't call it "The Yacht Week" shower for nothing. Most nights, you won't have the luxury of a proper shower, so wipe away.
Wet Brush: This thing is a TOTAL lifesaver. It brushes through knotted, salty, ocean hair like magic. Get one here.
Razor: As an FYI, you will likely be doing most of your showering and shaving in front of everyone from the back of the boat.
Helpful Tip: Do as the Brazilians do and take care of business about 3 days before your trip. It'll save you from a "shave show" on the back of the boat and will prevent salt-water stings and razor burn.
Toothbrush & Toothpaste: Duh
Medical Kit: You will

need a medical kit, but only one person in your crew needs to bring it. Make sure it has band-aids, gauze and tape, and pain meds for headaches and hangovers. Also, don't forget to throw a bottle of Dramamine in there for seasickness.

What Not to Pack
Sunscreen, aftersun lotion, mosquito repellant, shampoo, conditioner & soap!
With the essentials, the best plan for me has been for everyone to save space in their bags by leaving everything behind and purchasing group-sized sunscreen, aftersun lotion, shampoo, conditioner and soap when you do your big shop before boarding. Leave the bottles somewhere convenient and everyone can use them as they need.
Do you really need 10 travel-sized bottles of each liquid on the boat? Nope.


Apparel
Alright, girls, I'm here to reveal the ultimate packing list for The Yacht Week. You only need 7 outfits total (and you still won't wear everything). I promise.
Here's what I've brought on each of the 5 routes I've been on:
2 pairs of shorts
1 pair of lightweight linen pants or a long skirt
2-3 tops
1-2 kimonos (for bikini cover-ups)
1 romper
3-4 quick-drying dresses
1 lightweight sweater
1 cocktail-style evening dress (depending on the route)
1 pair of boat shoes
1 pair of strappy sandals
Clothes
The most important thing to remember is to ONLY pack quick-drying fabrics. Most of the clothes I pack are either sheer or very thin. You can always wear your bikini underneath, but you don't want wet clothes sitting inside your cabin.
Helpful Tip: Most boats are stocked with some clothes pins for hanging wet clothes outside of the boat to dry. Just to be safe, buy a package at the store when you do your big shopping trip.
Bikinis
I'm obsessed with bikinis, so this is the only area I don't give practical advice. My packing tip for bikinis is to pack everything else first. Then, however many bikinis that will fit in your bag after that is how many you bring. So, anywhere between 5-10 😉
Boat Shoes
Boats are slippery and have lots of metal thingys all over the deck put there specifically to break your toes. Do yourself a favor and bring a pair of boat shoes or, at the very least, a pair of shoes that will protect your feet and keep you from slipping.
Sandals with Straps
Same goes for sandals. As someone who is quite clumsy, I find that flip-flops are cause for injury. Your best bet is to bring a gladiator-type pair with straps around your foot and ankle. Exception to the rule: You will want to bring flip flops on The Yacht Week BVIs since there are sandy beaches.
Polarized Sunglasses (with neck strap)
You'll definitely want polarized sunglasses to save yourself from the glare of the ocean. Also, bring a few neck straps for your sunglasses so you don't sacrifice them to Poseidon.
Hats & Head Scarves
Hats are lifesavers on any route. I typically pack a brimmed sunhat, a snapback and some scarves to tie around my head while sailing.

What Not to Pack
Denim: Takes forever to dry (bring linen instead)
Heels

: If you are set on bringing a pair of "lift kits" bring wedges, but put them on and take them off when you're off the boat.

Jewelry: 

You can definitely bring jewelry, but don't bring anything expensive. I usually bring 2-3 chunky necklaces to dress up my outfit in the evenings.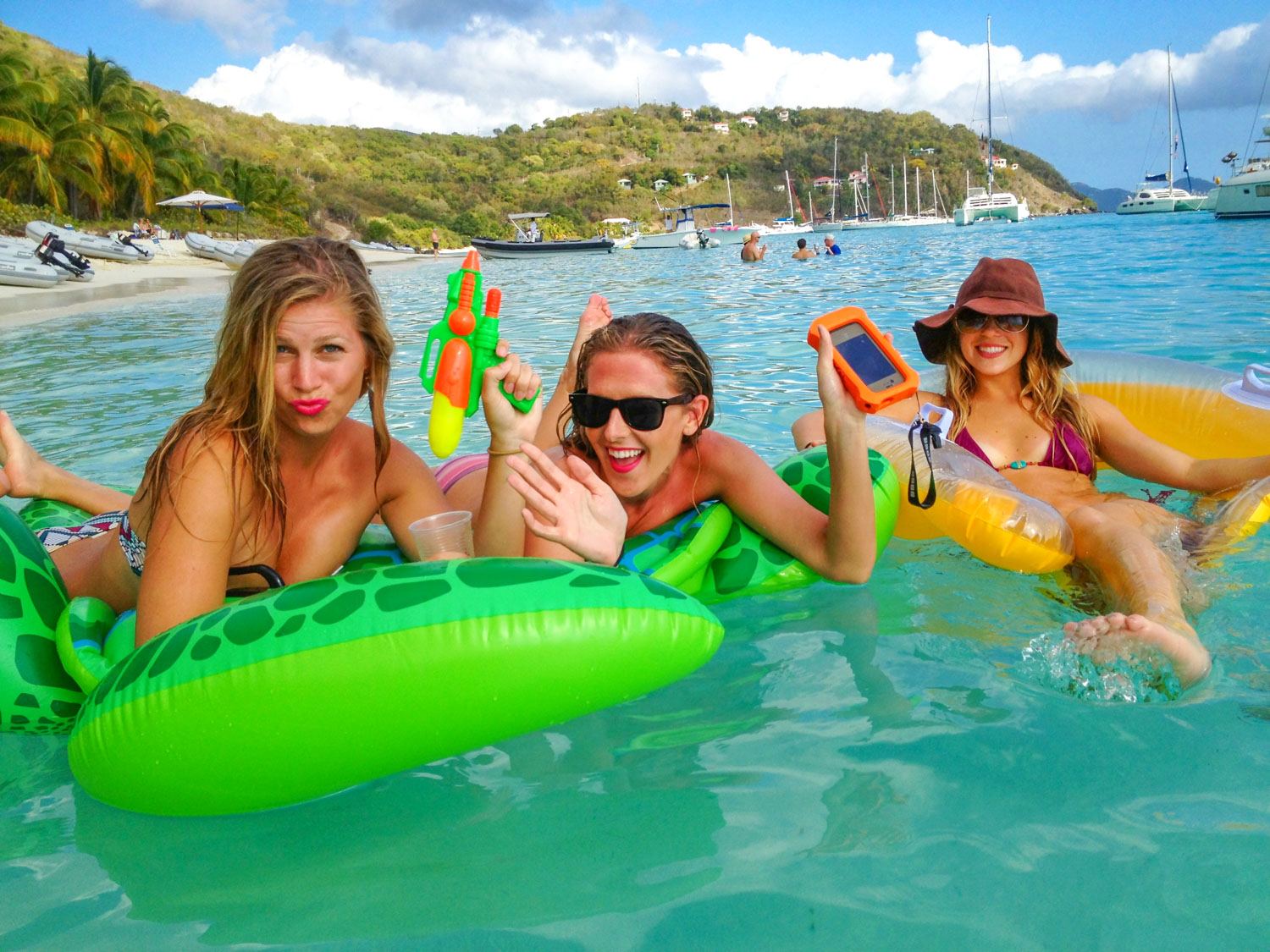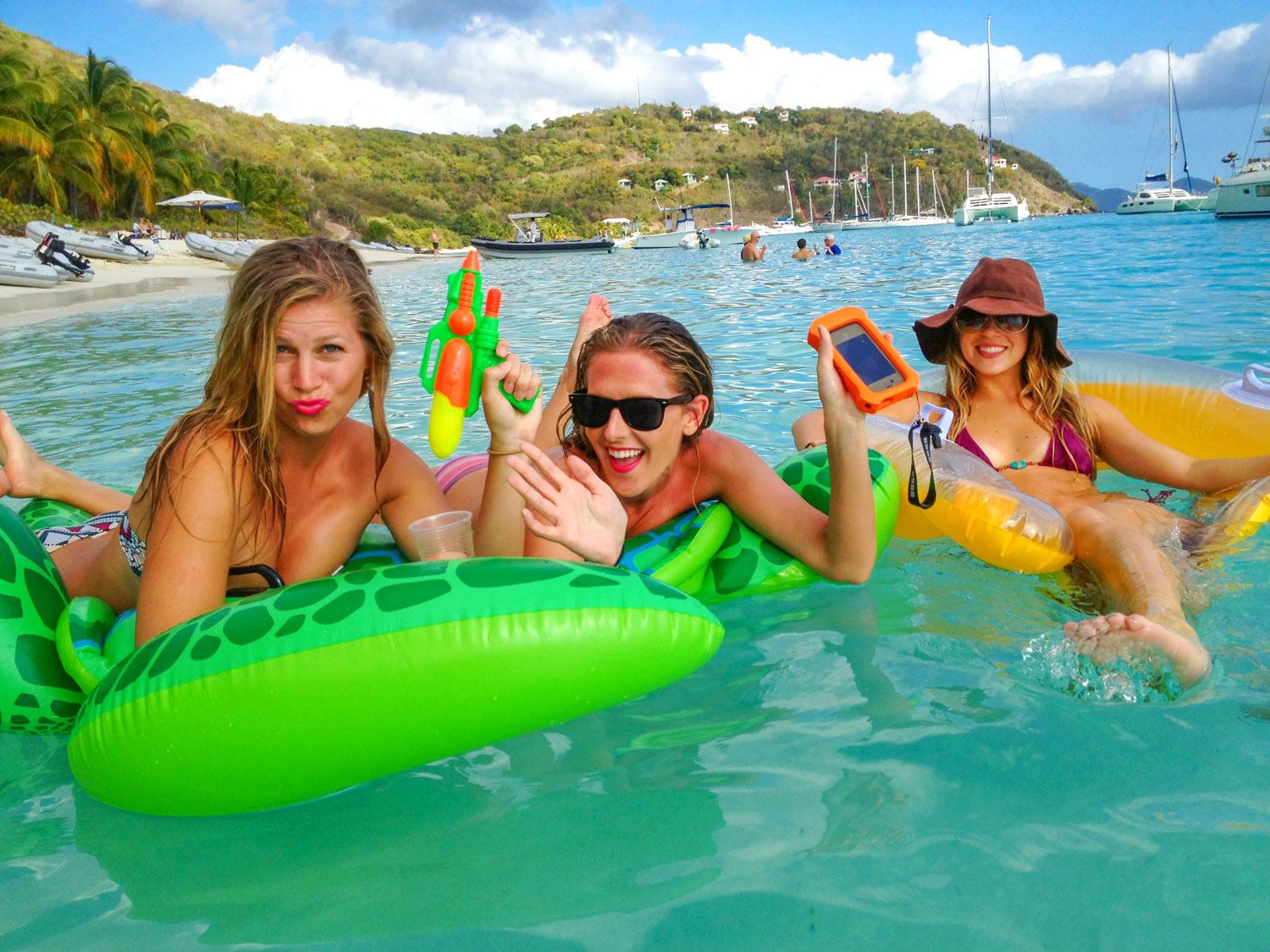 Props & Toys
Depending on the route, you may need to bring your fun with you. The only route where you can buy all of your rafts, toys, and props easily at the marina is Greece. There's an amazing mega-store right in the marina that sells everything from party supplies to inflatable dolphins.
For everyone else, here are some ideas for props & toys to bring:

What Not to Pack
Water-balloon launchers – they're not allowed.
Glitter – you don't want to be cleaning it up off the boat all week + it's horrible for the environment!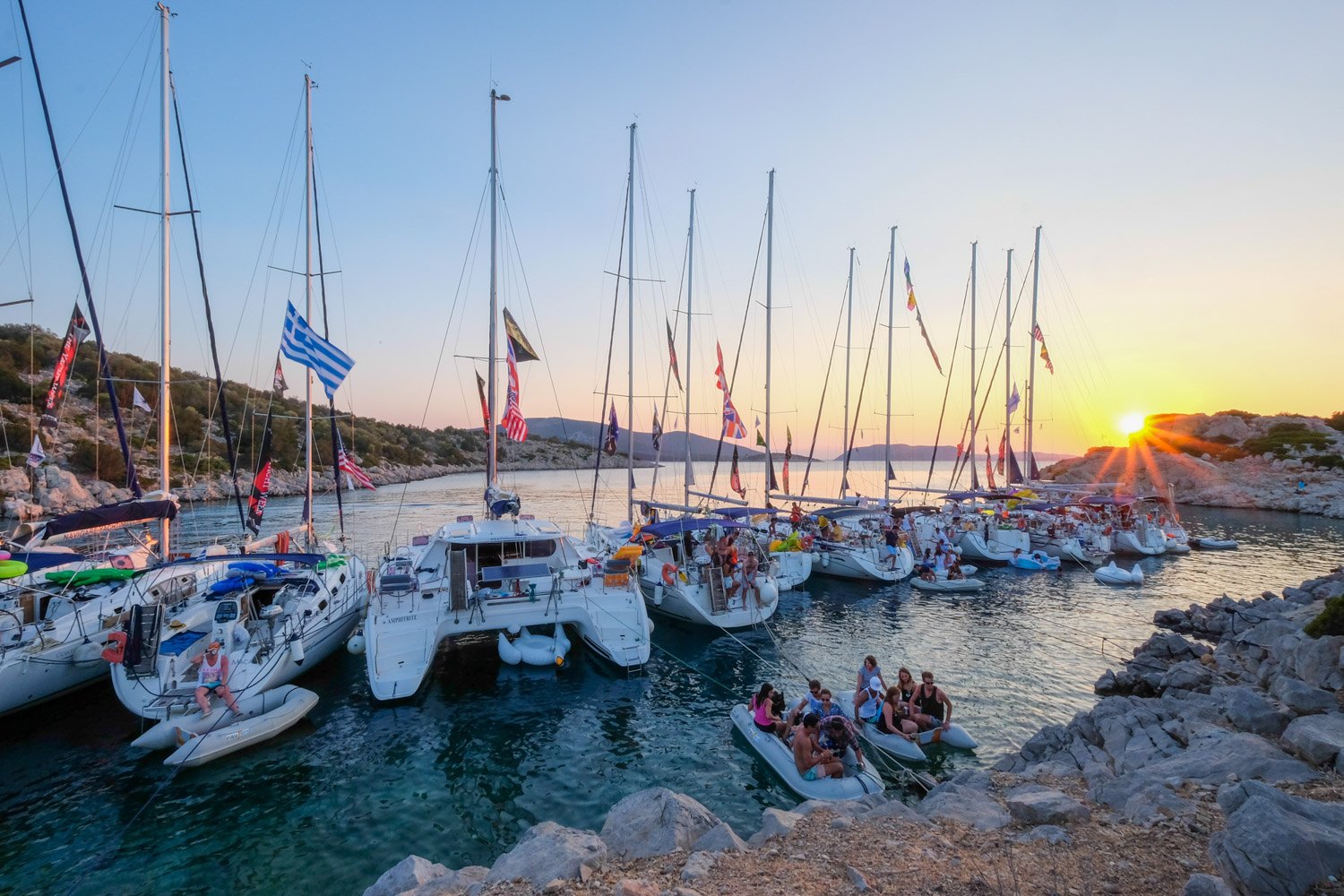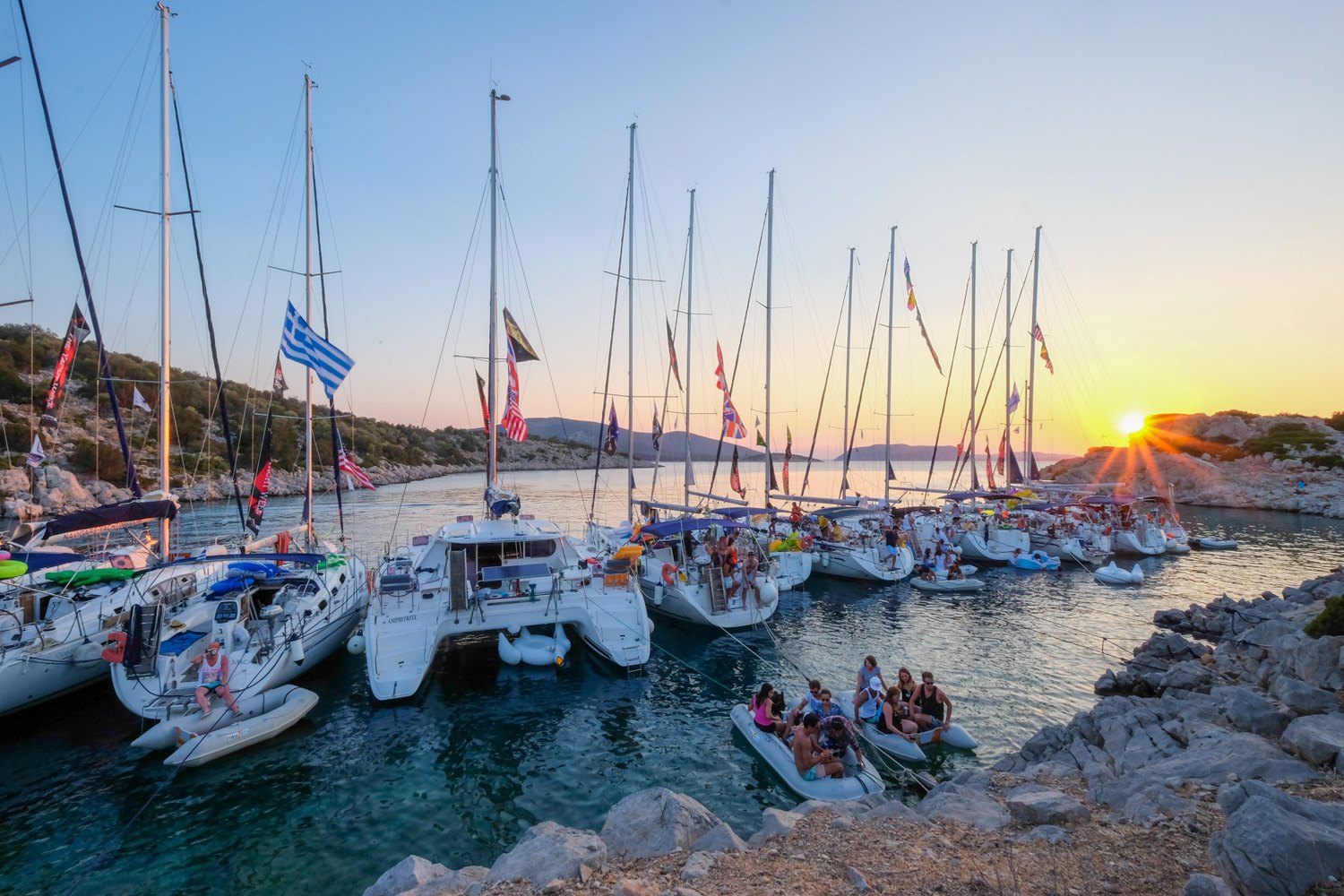 Miscellaneous Items
The last round of items you'll want to bring is whatever cameras and electronics you'll need to stay connected (and play DJ) as well as a few other helpful items to ensure an awesome trip.
Travel Insurance: Because boats and alcohol don't mix.
CD's: Each boat has a different stereo. To be safe, I always bring an auxiliary-cord and make a handful of CD's as well. Throw some 90's songs on there just for nostalgia.
GoPro: with Floaty Back
Selfie Stick:

 I know they don't make you look cool, but this is one trip you'll want one.

Floating key chain (optional)
Dry-bag (optional): Great if you are bringing a camera or any electronic that is not waterproof.
Battery powered fan

for your cabin (optional) – some boats have A/C, some have fans… and some do not.

What Not to Pack
Linens, pillows or towels—they're provided!