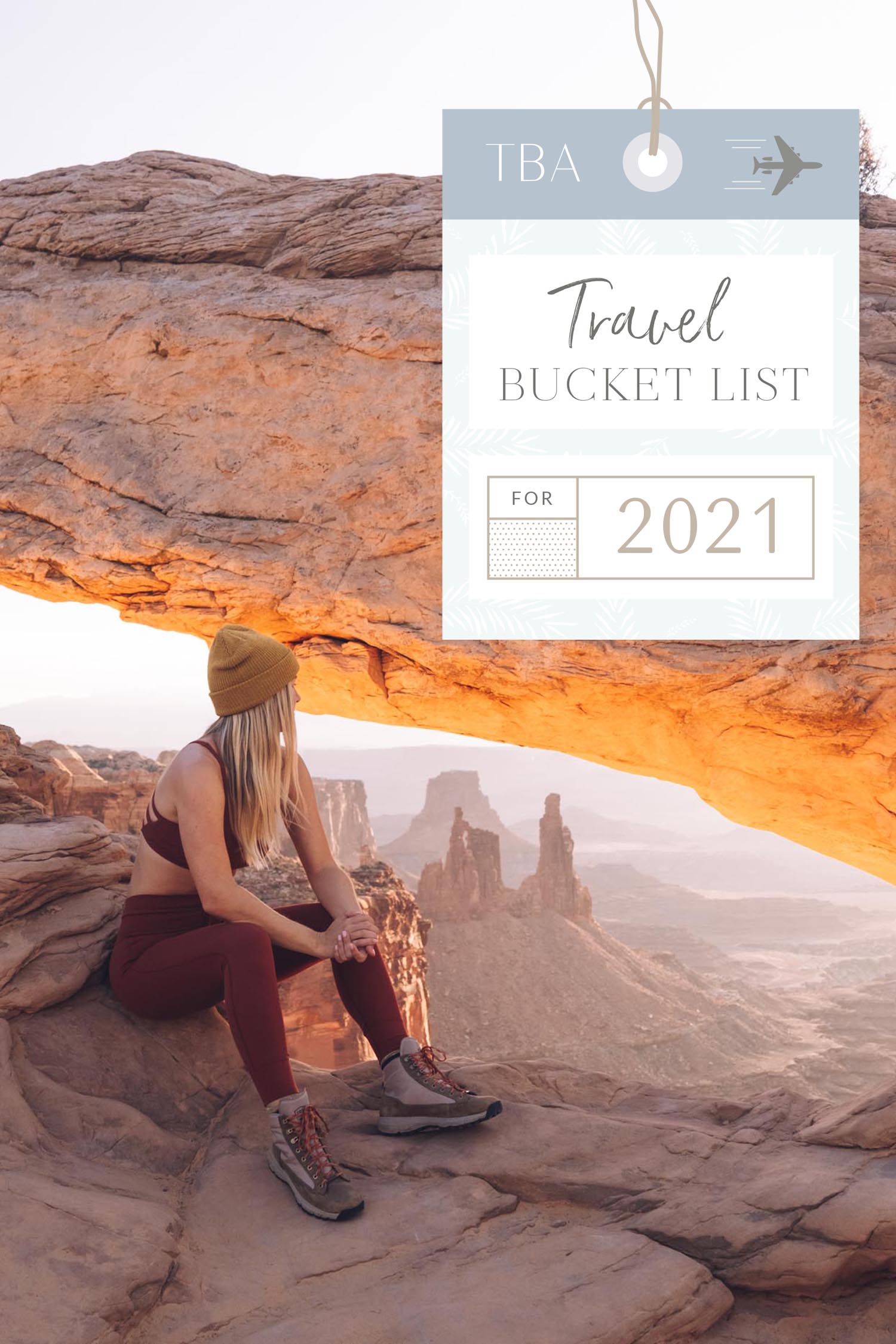 It seems like a lifetime ago that I was creating my 2020 travel bucket list! While things have certainly changed since way back then, one thing remains the same:
wanderlust is incurable. No matter how many places you explore, there are always countless experiences waiting for you.
The good news is that you don't have to cross the globe to experience a magical adventure. In fact, on this year's travel bucket, we're not talking about crossing borders at all.
With our passports safely tucked away, let's run through the best domestic trips and (socially-distanced) adventures to be had near you — wherever on this beautiful planet you might be.
Here is my ultimate travel bucket list for 2021!



Go On a Solo Trip
If you've never been on a solo trip before, make this your year. It doesn't matter where you go, just go further than you've ever been on your own before.
Learning to simply enjoy your own company is truly one of the best things you can do for yourself. And, that doesn't have to mean crossing the globe solo.
Work your way up. Go to a new cafe on your own and just enjoy the peace and quiet. Geek out at a gallery or watch a movie that only you want to see. Treat yourself to a weekend away in the next town over.
You've probably read some of my tips for getting started with solo travel, and now is the time to dig in. Trust me, you're going to find that you are actually a pretty amazing company.

Do a Staycation in Your City
Whether you do it solo, with your special someone, or with a group of girlfriends, now is the time for us all to appreciate our homes a little bit more. Find a way to see your city from new eyes and remember why you loved it so much to begin with.
Steal some tips from my How to Plan the Perfect Staycation. From free excursions to treat-yourself weekends, there are so many ways to enjoy yourself without going anywhere.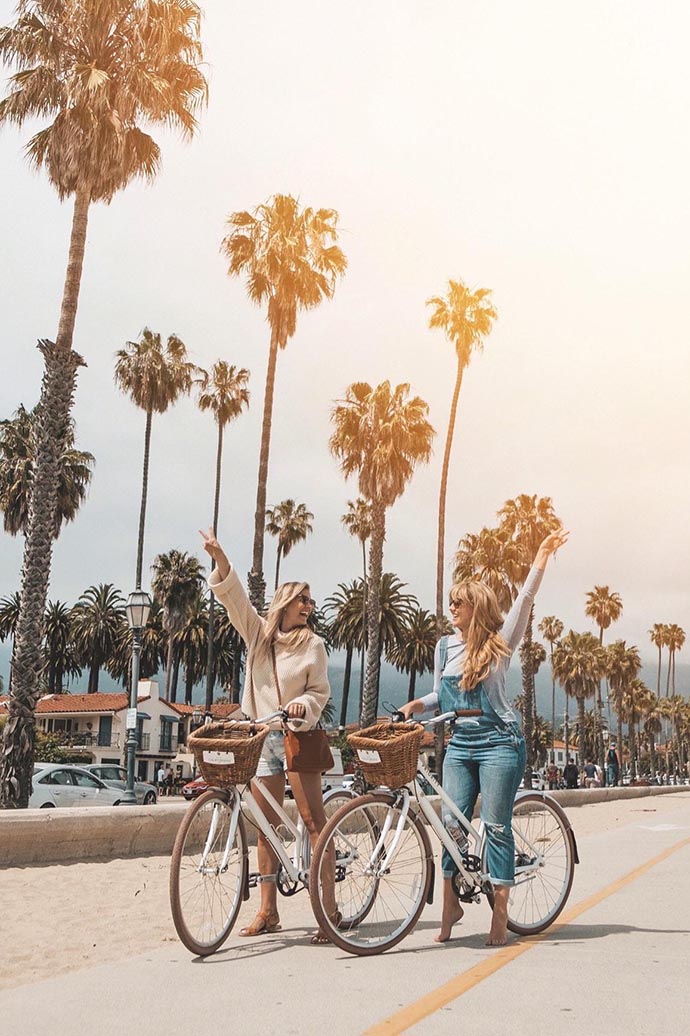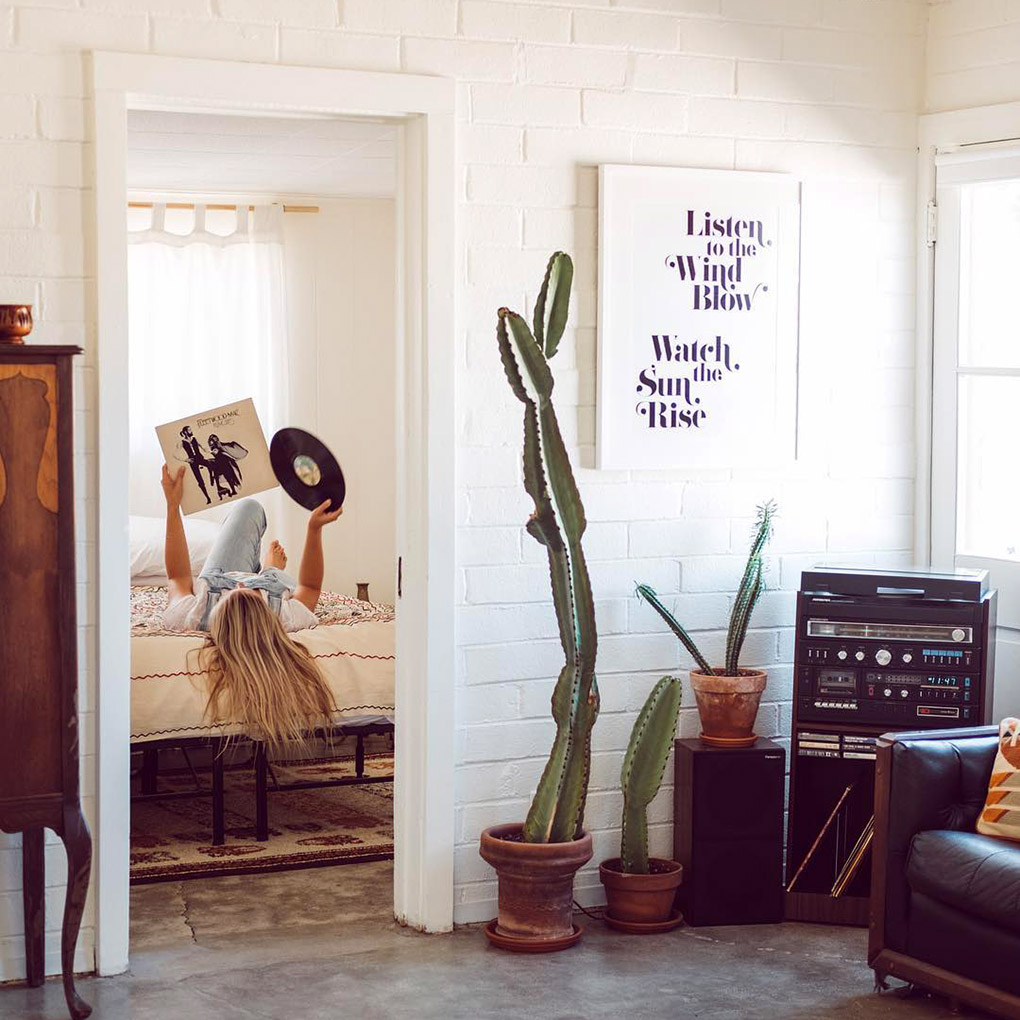 Stay at a Cool Airbnb
Since the lockdowns began, I have fallen in love with Airbnbs all over again. I love pouring over the inspiration pics of other people's gorgeous homes and, even better, calling them my own for a few nights.
If you haven't checked out my rundown of the coolest Airbnbs around the US, dive in now!
Find a unique place that is a destination in and of itself. For the same price as a night out at a restaurant and bar, you can cook your own gourmet feast, stargaze from a treehouse, or watch the sunset from the mountains.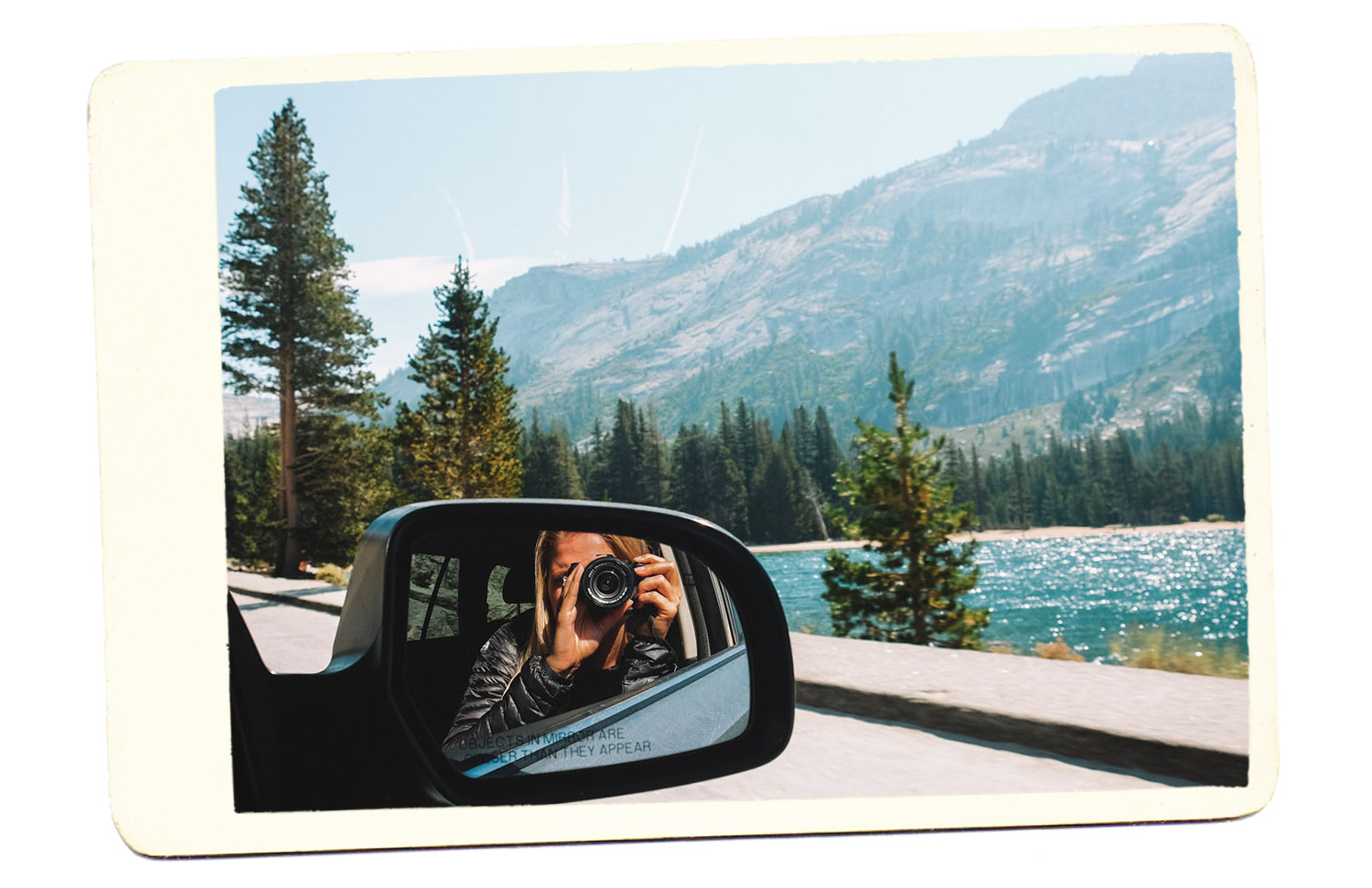 Go on a Road Trip
While traveling during COVID may feel like an overwhelming task, it is actually incredibly easy when you opt for a road trip. From the safety and comfort of your own ride, you can see so many incredible sights.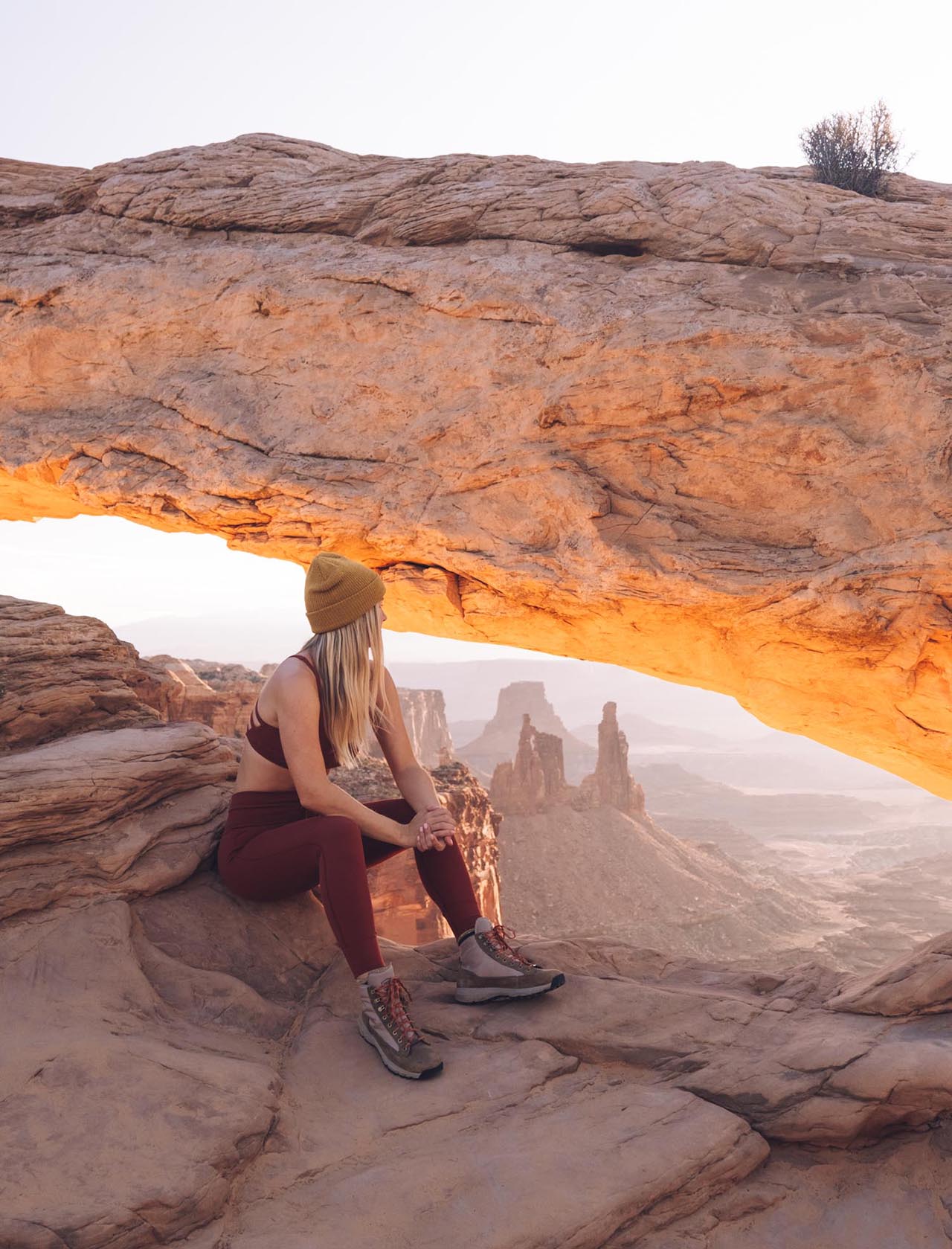 Go Glamping
Well, of course! While roughing it is great in theory, it can easily turn into a stressful I-can't-wait-to-shower experience that leaves you dreaming of your own bed.
Enter glamping to the rescue.
Whether you go in your own backyard (literally) or check out one of the amazing glamping destinations around the country, you will be spoilt for choice.

Host a Wellness Trip with Your Friends
You don't need a spa to unwind. Forget yoga retreats and digital detox centers. In fact, all you need to have a revitalizing experience is a good plan. I recently was inspired to start planning a new kind of girlfriend getaways and I'm so glad that I did.
I've learned so many Tips for Hosting a Wellness Retreat with Friends and found that disconnecting from work and the other distractions of life and really getting in some quality time with my girls is so crucial to my happiness and well-being.

Cook a Dish from Another Country
Although you might not be able to go to that place you have been dreaming of, you can bring a bit of the flavor back home. With some amazing tips from you guys, I've collected some recipes from over the world that'll transport your taste buds.
Sample wine from a German Christmas market. Grab some sweet treats from a bakery in the Philippines. Taste the heady flavors of Sri Lankan curry. And do it all from your own kitchen.
As a bonus, learning how to make it with your own two hands will actually give a closer look at the culture and what makes these dishes so special.

Learn a New Language
By far and away the best way to dive into a new culture is by speaking the language. Imagine actually being able to chat with the locals during your next trip.
From ordering sushi in Japanese to having a laugh over drinks with locals in Buenos Aires, learning a new language truly does open up a new world.
There are countless free materials as well as in-depth courses and online language tutors that will make it easy and actually fun to learn.

Go Leaf Peeping
The best thing about summer coming to an end is getting to see that magical fall foliage—but you've got to plan ahead.
Leaves change colors at different times in different areas, and you'd be surprised to see how dramatically different it looks in each spot and at different times.
Start gearing up for pumpkin spice season with my guide to The Best Destinations in the United States for Leaf Peeping and well as the overall The Best United States Destinations to Visit in the Fall!

What closer to home trips are you thinking about this year? From what I've learned, traveling is all about your mindset. You don't have to go far to have an incredible adventure and come back with fresh eyes!