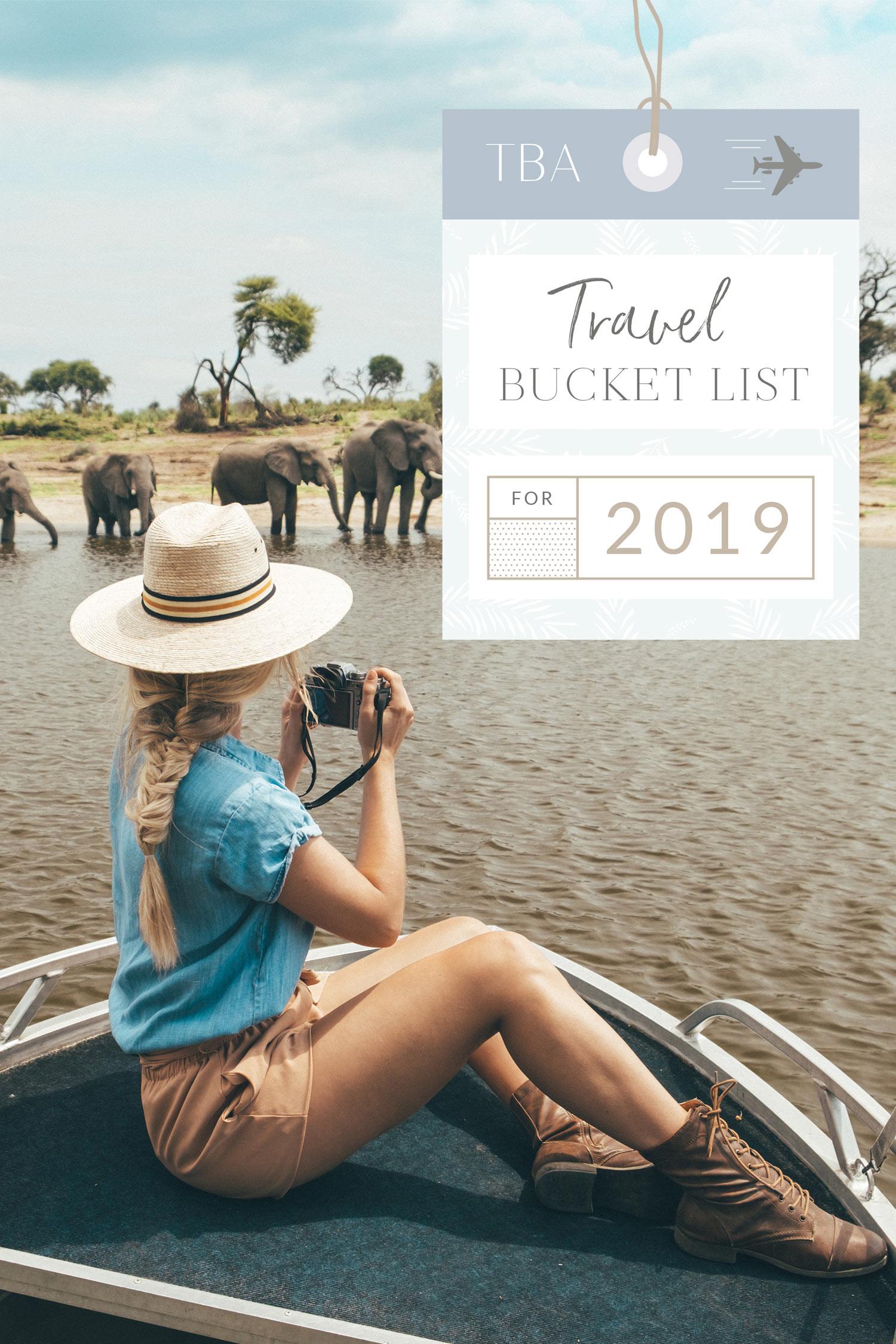 It's that time of the year where I start daydreaming about all the destinations I want to explore in the next 12 months. In 2018, I ticked off some of my biggest travels—from exploring Botswana, to going on my dream trip onboard a diving liveaboard through Raja Ampat to showing my best friend and boyfriend around NYC and the California Coast, it was an unforgettable year of adventures!
Ready to start planning your next trip or need some travel inspiration?
Here are some of my favorite experiences to add to your travel bucket list for 2019!

Go on a Solo Trip
Everyone should experience a solo trip once in their life. It's a unique way to travel and you can experience a destination on your own terms and timeline. You can see what you want, eat where you want, and you'll be able to meet locals along the way. It's a great way to boost your confidence and see the world, all at the same time.
If you're afraid to venture too far, start with a neighboring state or country.
Be sure to check out all my posts on solo travel here!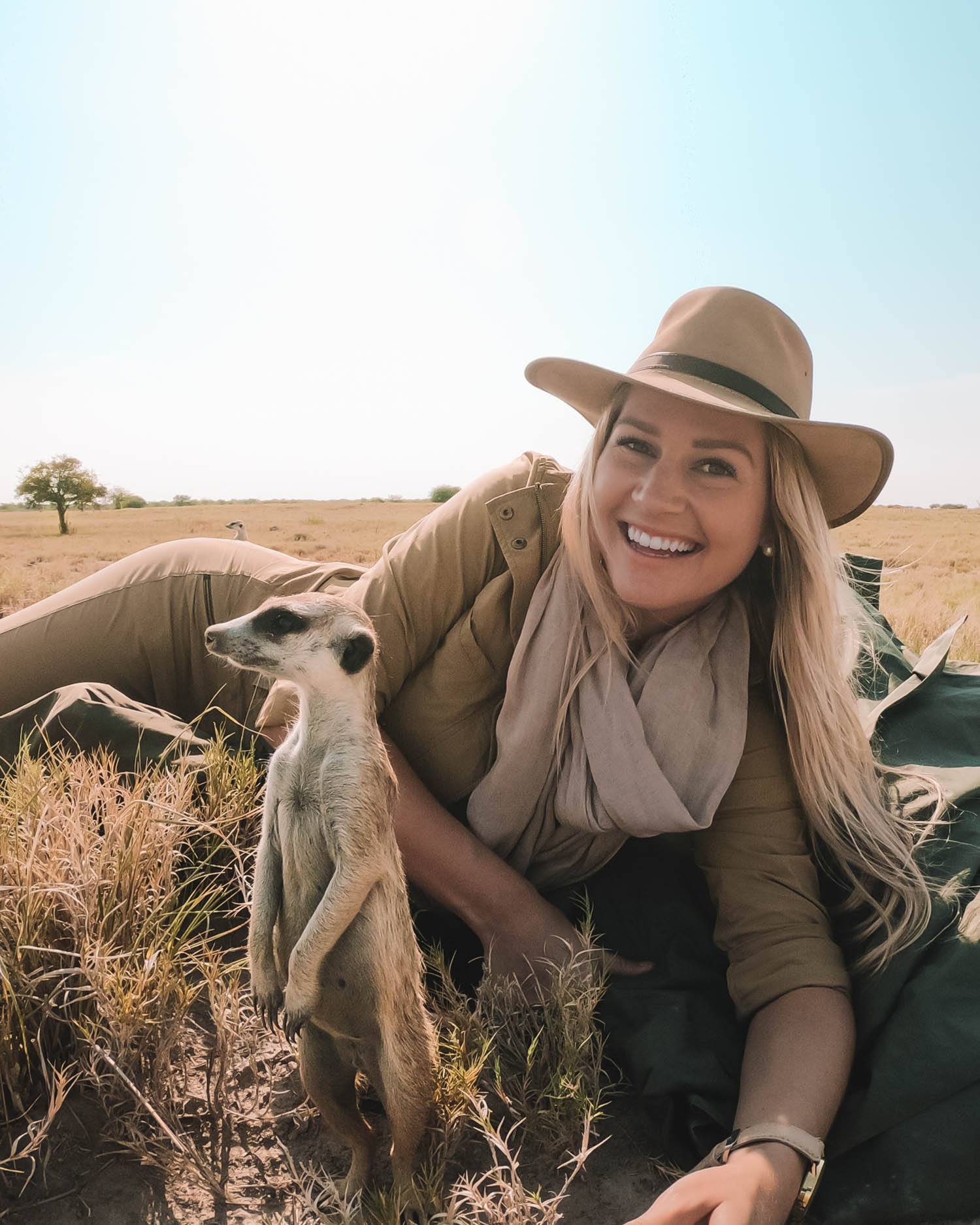 Botswana
Go an African Safari
I can't get enough of safaris in Africa! From exploring Gondwana Private Game Reserve with my TBA Escapes Tour to heading deep into the bush in Botswana and Kenya—it's an experience that never gets old.
If you've never been on a safari in Africa, make it your goal for 2019!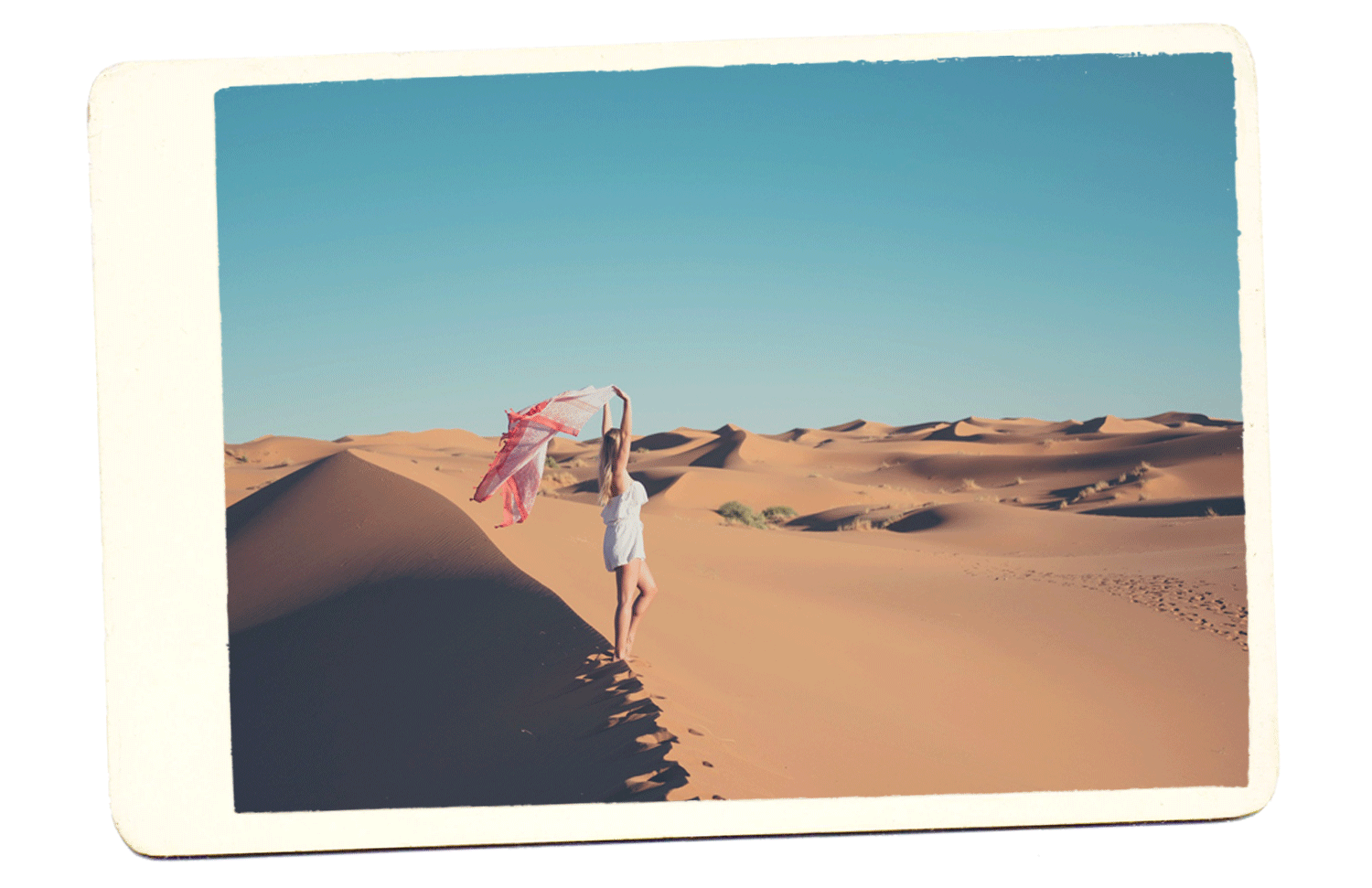 Go Glamping
Over the years, I've fallen in love with glamping! I've spent a night underneath the stars in the Sahara desert and had an incredible experience in South Africa where I stayed at the Lion Sands Ivory Lodge and Treehouses.
There's nothing quite like being surrounded by nature and getting pampered!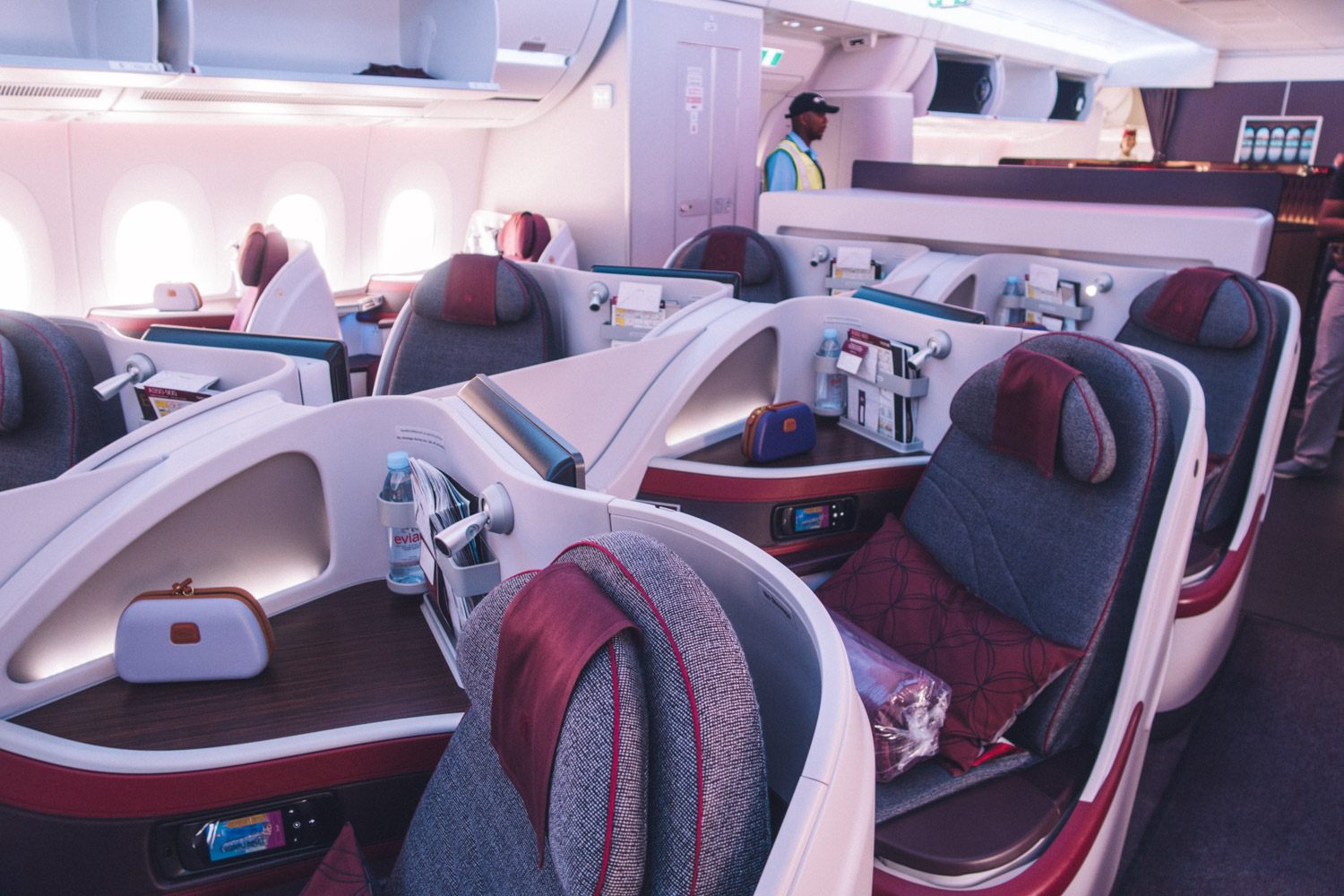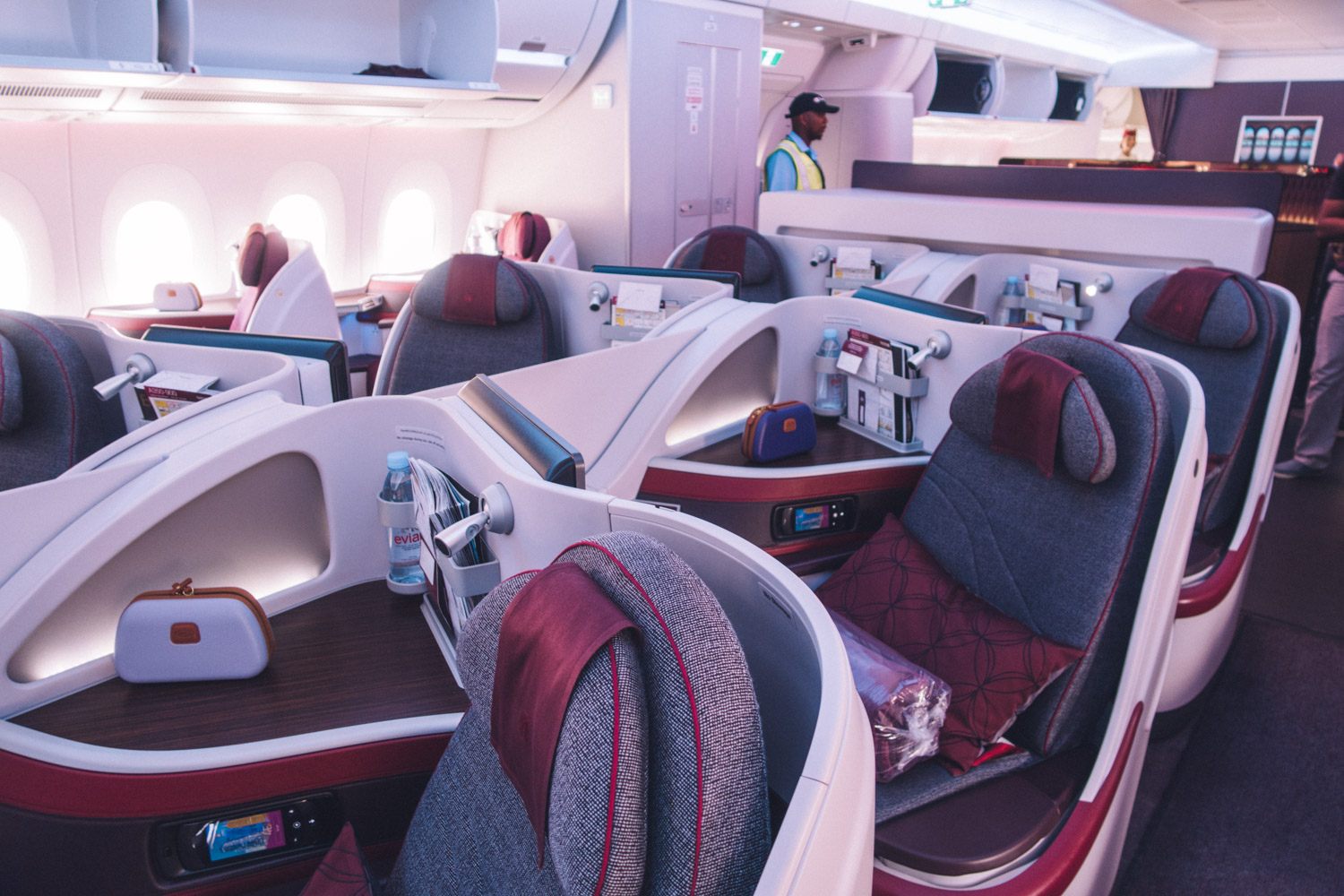 Splurge on a Business Class Flight
Ever since I got my travel credit card, I've been using my miles to get discounts on flights, car hire, and hotel rooms. In 2018, I started cashing in my points to upgrade my seat from economy to business class (especially for those long haul flights).
It's changed the way I travel.
I get to avoid jetlag and stay on top of running my business while cruising at 38,000 feet in the sky. Treat yourself in 2019 and experience a more luxurious way to fly at least once in your lifetime!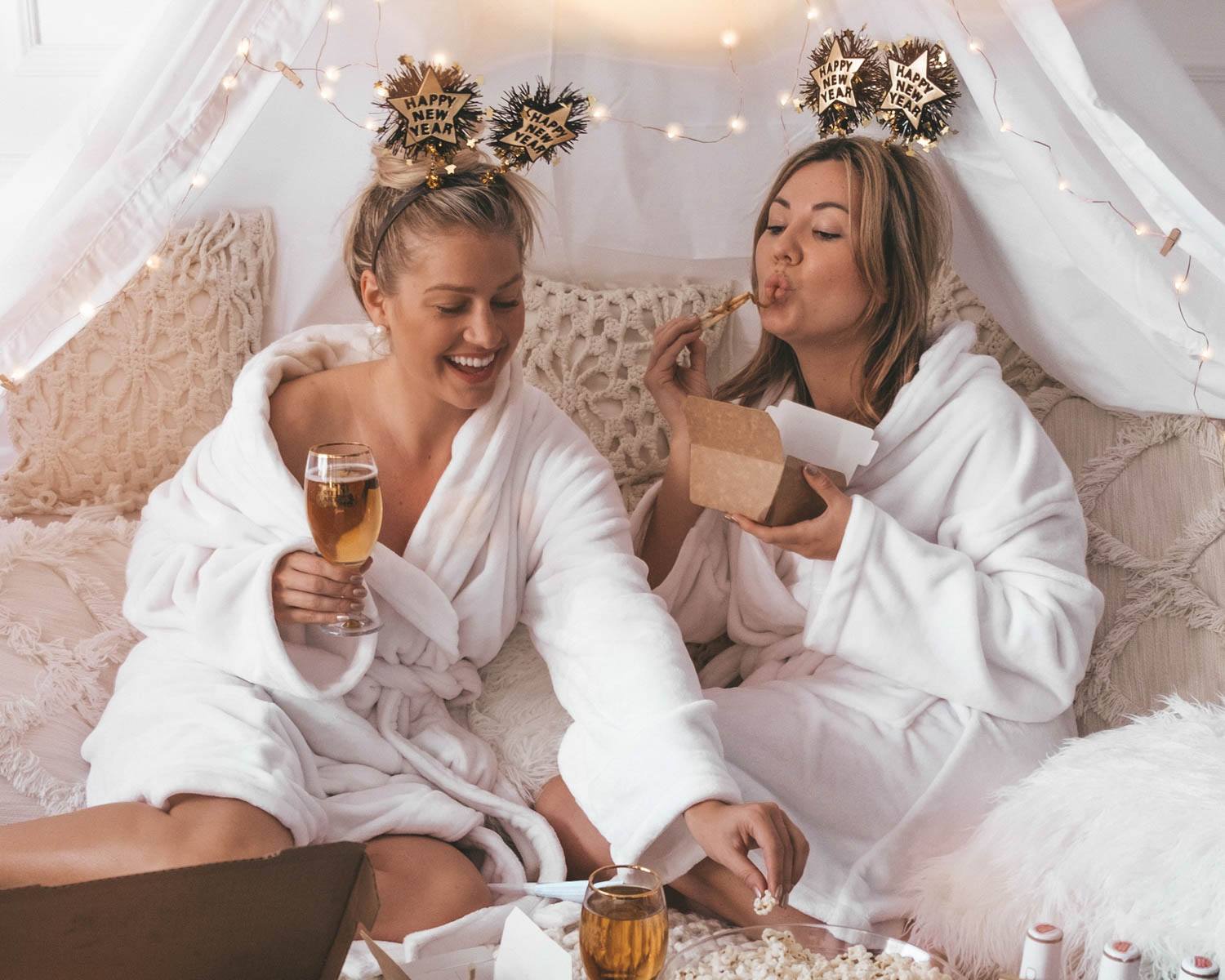 Ring in the New Year in Another Country
Experiencing New Year's in another country is a chance to explore a different culture. Everyone has their own traditions, and you'll create memories that you won't be able to do in your hometown or state.
For example, in Colombia people will carry around their suitcases all day or walk around the block with them at midnight to invite more travel into their lives in the New Year.

Get Scuba Certified
Before I became scuba certified, I was terrified of the open ocean. But after mustering up the courage to do it in Panama, I've been hooked!
Over the years, I've explored the depths of the ocean all around the world. I've gone on a night dive in Hawaii with manta rays, braved the freezing temperatures of the Silfra Fissure in Iceland, and dove some of the most beautiful dive sites around the world.
Make it your goal in 2019 to get your certification and explore a part of the world that we don't get to see every day.
Don't miss my tips and recommendations for scuba diving around the world!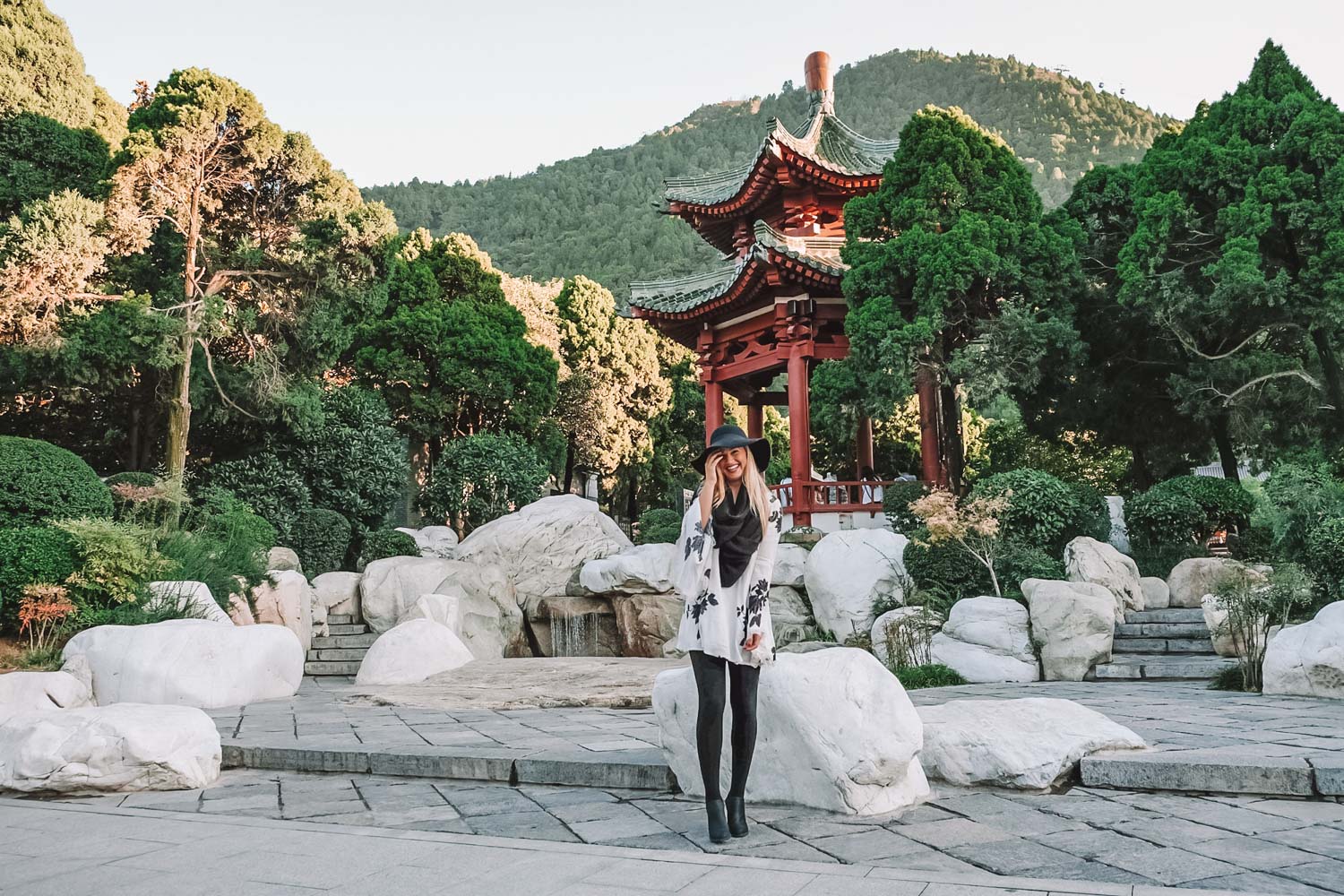 China
Visit a Country Where You Need a Visa
Since dating a South African, I've realized how privileged Americans are when it comes to travel. Throughout North America, South America, Australia, and a lot of Europe, you get a visa on arrival. No prior visa paperwork required!
By traveling to a country where you need to apply for a visa, you'll have a new appreciation for your passport. In 2019, visit countries like Brazil, China, India, Iran or Mozambique!

Plan a Girlfriend Getaway
There's nothing better than traveling the world with your closest girlfriends! Whether it's an all-American road trip around Southern California, a crazy adventure to Las Vegas or a week exploring the streets of Tokyo, you'll have an unforgettable vacation. I've written about some of my favorite girlfriend getaways around the world.
If you have some friends that you haven't seen in a while, make it your resolution to get your girl gang together and reconnect on a crazy adventure!
Find more guides and tips on female travel here!

French Polynesia
Visit a Remote Island Destination
When most people think of a tropical vacation, they often think of Hawaii or the Caribbean. And while these destinations are amazing, think outside of the box a bit for your next tropical getaway.
Plan a getaway to remote French Polynesia, Mauritius, or the Seychelles Islands and relax on the endless white sandy beaches, swim in the crystal clear turquoise waters and avoid the crowds of other tourists.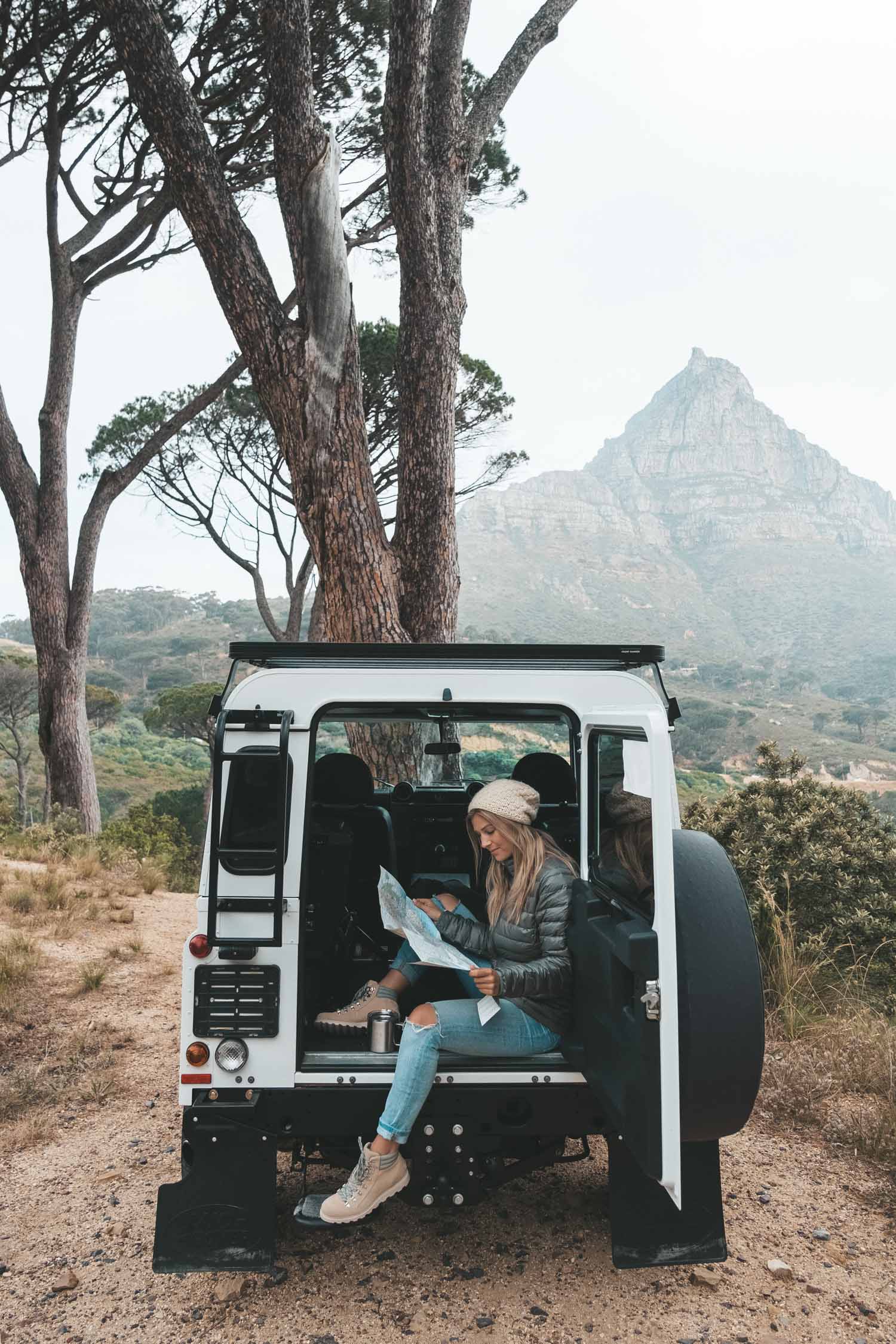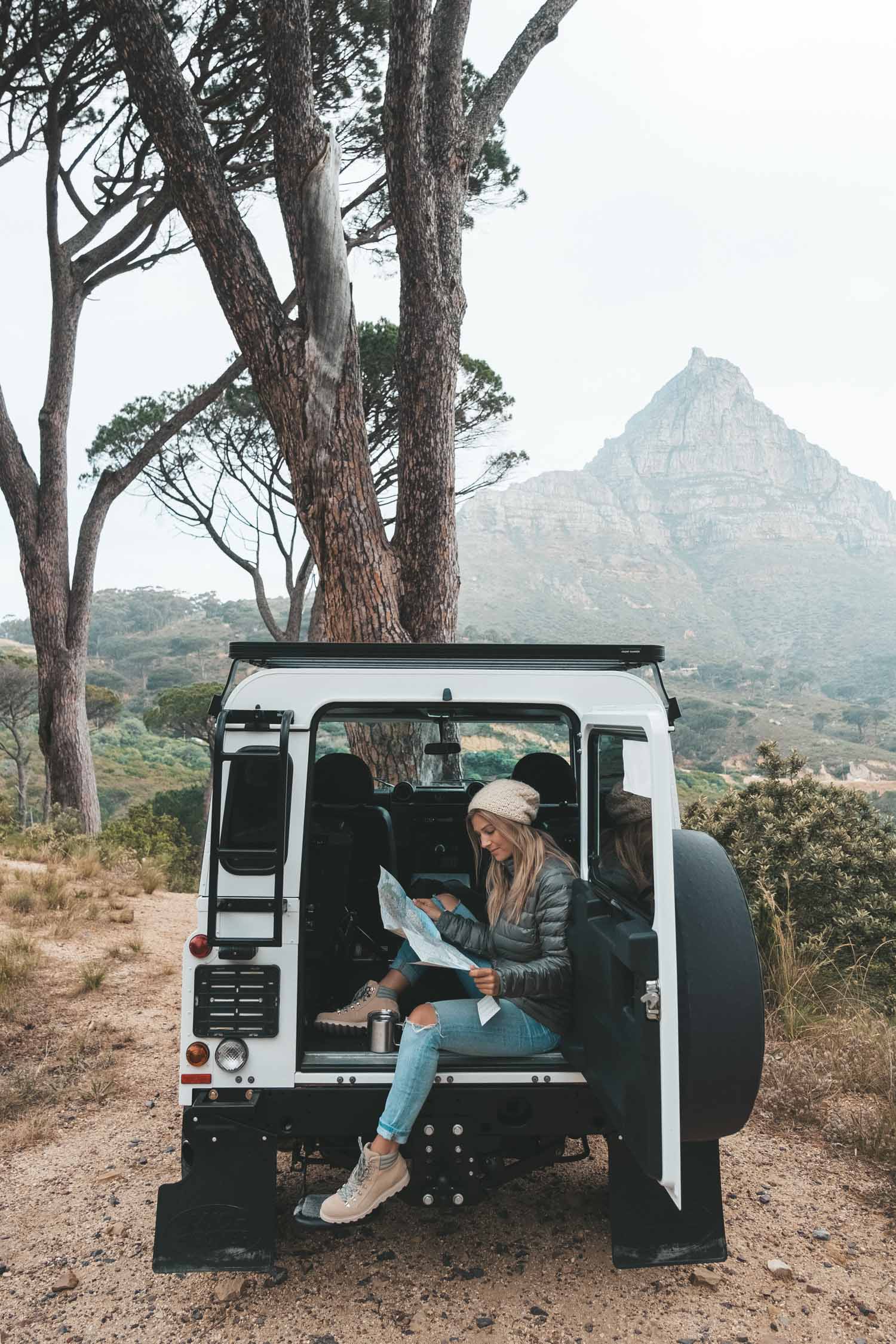 Go on a Road Trip
Road trips are one of my favorite ways to explore a destination. You get to see a country on your own terms, and you're not a slave to a set itinerary.
Since buying my Landy in 2018, I have a lot of overland travel planned in Africa for 2019!
If you've never gone on a road trip before, start small with a route around your home state. Once you feel more comfortable organizing an overland trip, go to Iceland and drive around the famous Ring Road in a camper van!

Travel With Your Partner
They say that traveling with your partner is one of the best ways to test your relationship and to get to know the other person. Nothing ever goes right all the time when you travel, and working through those bumps in the road will help strengthen your bond and communication skills.
Plus there's something special about sharing new experiences with the one you love!

AfrikaBurn
Attend an International Festival or Concert
There are few things I love more than disconnecting from the world for a few days and dancing my heart out at a festival. In 2019, I have plans to attend AfrikaBurn and cross off a few other African music festivals from my bucket list.
I've also bought my tickets to watch the Spice Girls reunion in London!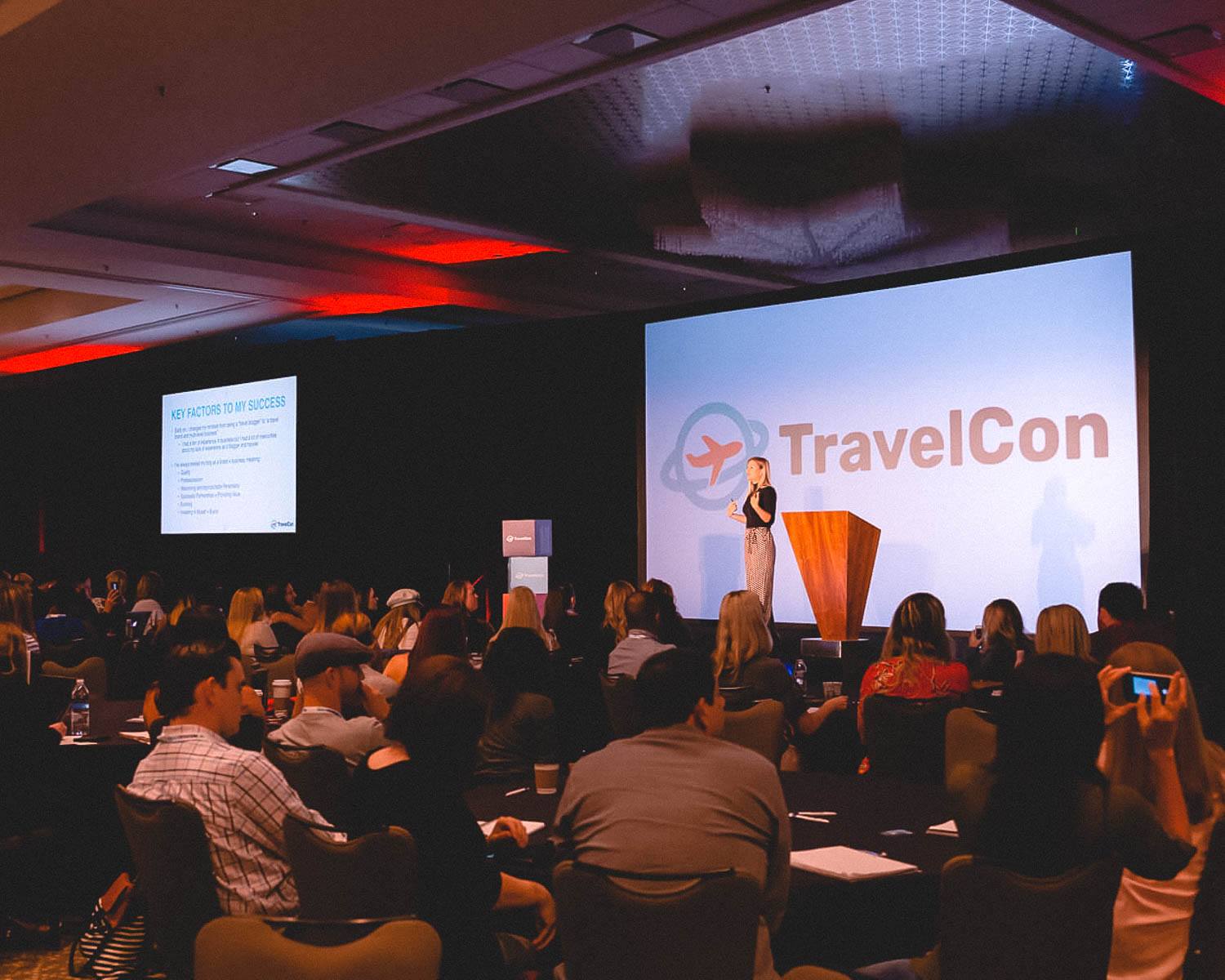 Attend a Travel Conference
In 2018, I got to speak at my first conference about running a six-figure business. During that trip, I got to meet so many like-minded people and made valuable business contacts.
If you're curious about making travel your career in 2019, I highly recommend attending a few industry conferences. It's an excellent way to network with other bloggers and companies disrupting the space with their innovative ideas and products.
Not sure which conference to pick? I'm speaking at TravelCon in Boston in June 2019! Get $50 off your ticket with code '50off'.

Go to an International Sporting Event
You don't have to be a sports buff to attend an international sporting event. I'm not the biggest sports fan, but there's something about experiencing it in another country.
The passion that you will find at these games can't be matched anywhere else. The Rugby World Cup is in Japan in 2019 and Meyer and I are already planning on going!

Overall
From traveling solo to crossing off your big ticket bucket list items, make 2019 the year that you travel more and experience as much of life as possible!

What's on your travel bucket list for 2019? Let me know in the comments below!
PIN ME!