The Philippines is open and welcoming you again! The islands are brimming with so many cool things to do — incredible beaches to discover, delectable foods to try, and so much more!
As there is no quarantine required, exploring the Phillippines is easy, accessible, and convenient. In fact, at this time of writing, it's one of the first ASEAN countries to reopen travel borders!
For those with serious wanderlust and are itching to visit the Asia Pacific, definitely add the Philippines to your radar!
Here are the 10 best things to do in the Philippines!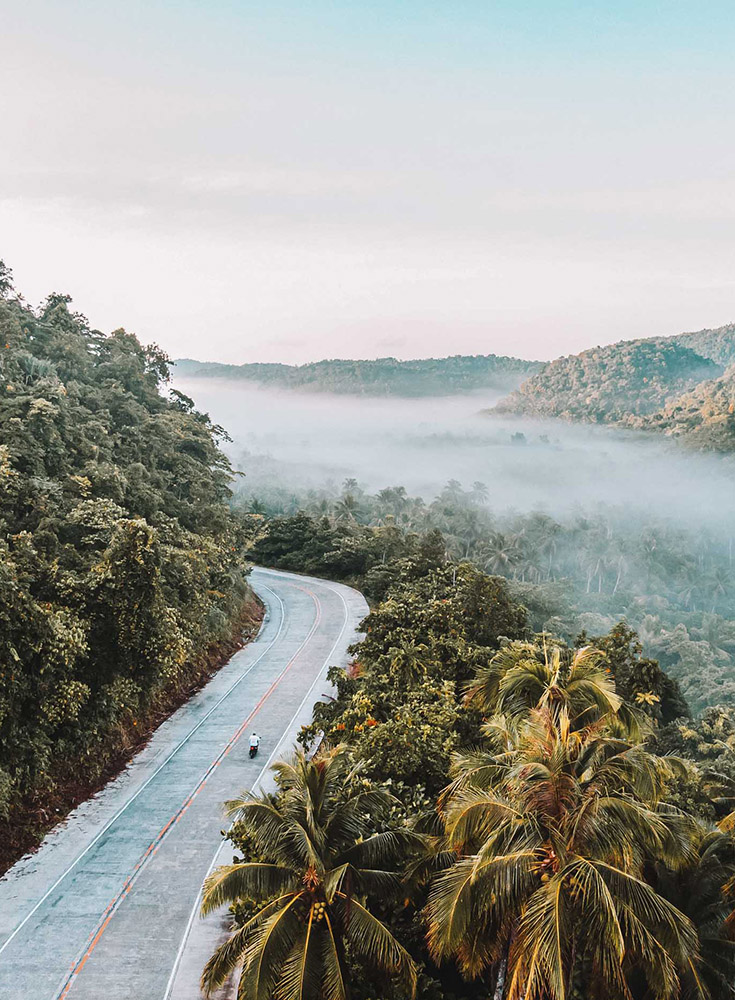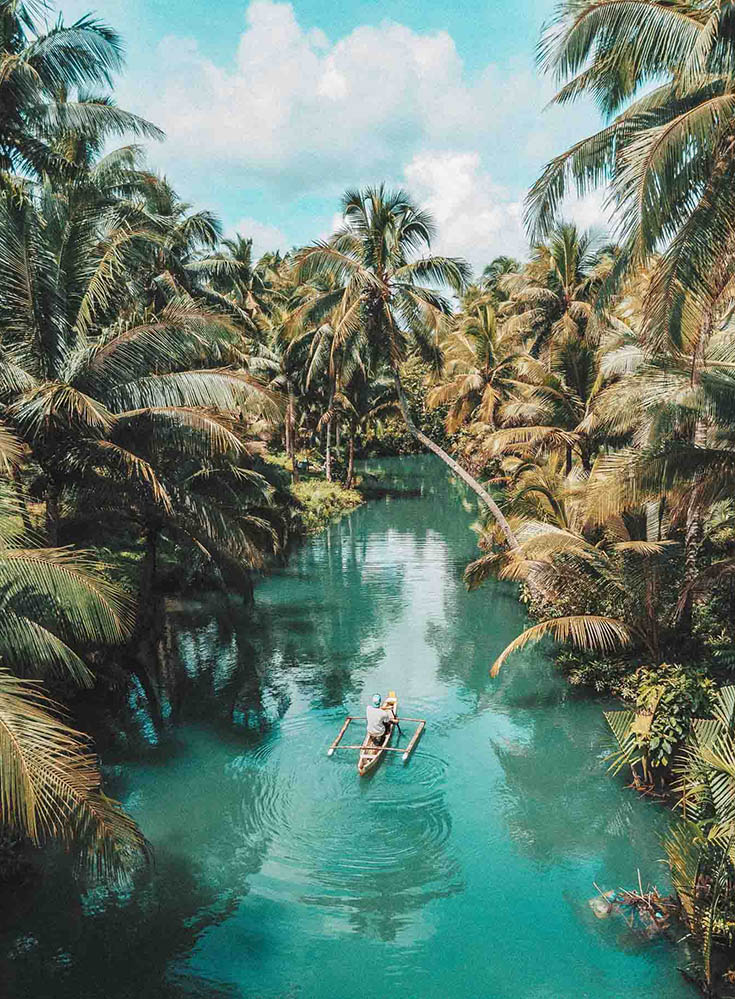 Things to Know Before You Go
The Philippines has reopened its borders for travelers and the country is excited to welcome travelers to explore all the wonders of the beautiful country!
A few things to know before you travel to the Philippines:
Visitors must be fully-vaccinated (Visit this website for a list of allowed documents as proof)
Your passport must be valid for at least six months at the time of arrival to the Philippines
Obtain travel insurance for COVID-19 treatment costs (with a minimum of $35,000 coverage for the full duration of your stay in the Philippines)
Register at OneHealthPass at least three days prior to departure to get a QR Code
For more information visit the Philippines Tourism website.

Try the Food
I'm a huge foodie and one of my favorite parts about traveling is trying all of the local cuisines. When it comes to the Philippines, there are so many tasty dishes to try.
Filipino food tends to focus on salty, sweet, and sour flavors, with many of the most popular dishes balancing all three of those elements. Talk about tasty!
Here are some of the top dishes to try in the Philippines:
Kinilaw: A seafood dish made from fish marinated in vinegar, along with salt, pepper, and chili peppers. Very similar to ceviche!
Kare-Kare: A scrumptious stew made from oxtail, veggies, and peanut sauce.
Adobo: this is often referred to as the national dish of the Philippines because of its popularity! You can find it made with different proteins, but chicken is quite common. The sauce is a mixture of vinegar, soy sauce, garlic, bay leaves, and black pepper.
Buko: You'll find buko all over — buko translates to fresh young green coconuts. An ice-cold buko is perfect when lounging on the beaches.
Halo Halo: Meaning "mix-mix" this delicious Filipino dessert is truly a mix of everything! Typically it's shaved ice, ice cream, and condensed milk, topped with whatever fruits and sweet treats are available like mango, jellies, corn flakes, coconut, or sweetened red beans.
Ube Puto Cheese: This sweet rice cake with purple ube is not only eye-catching but it's super tasty! It's often topped with cheese to balance the sweetness.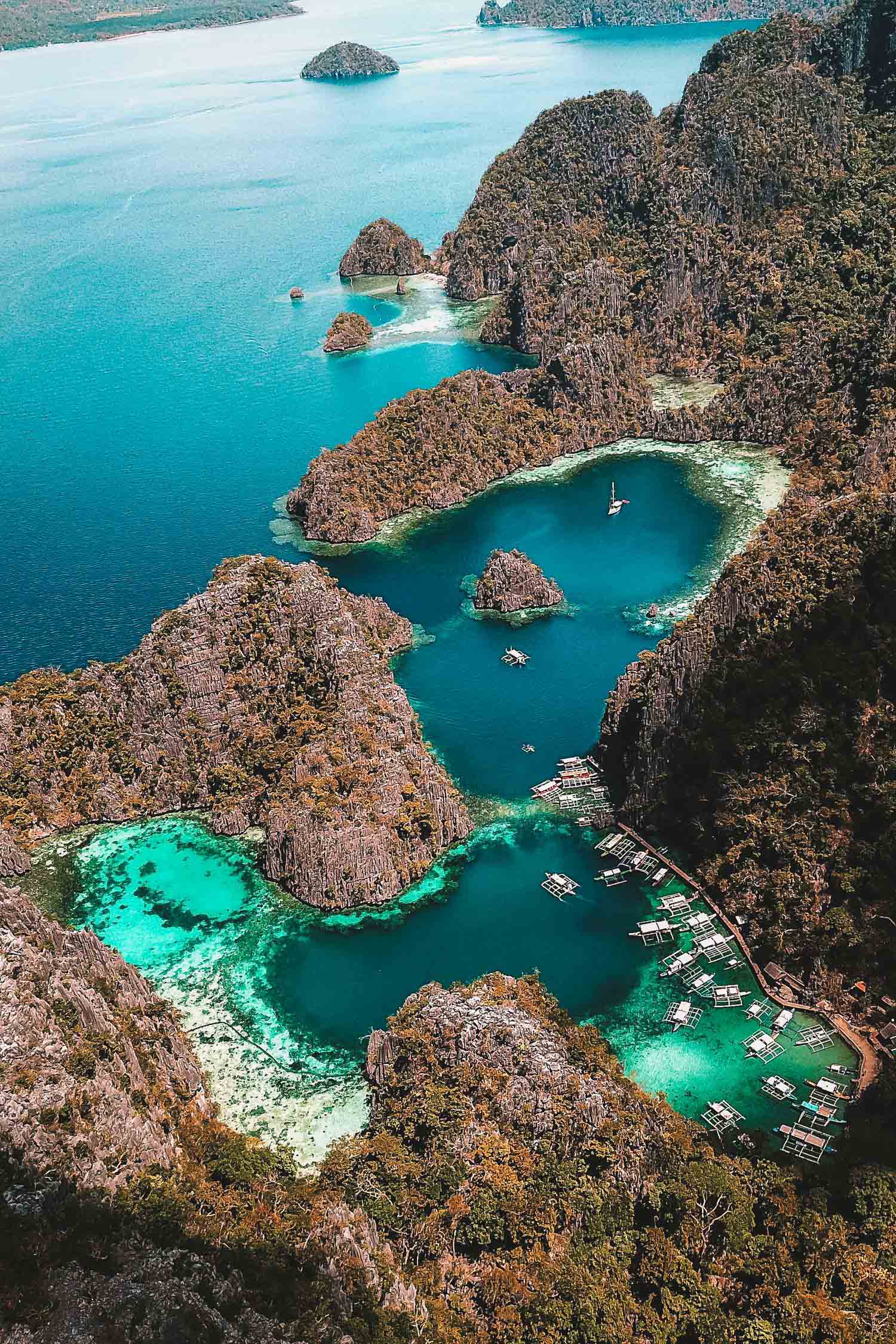 Twin Lagoon, Coron Island
Coron Island Hopping
Wondering just how many islands are in the Philippines? A whopping 7,641 islands! And around 2,000 of them are inhabited. Isn't that wild?
Because it's an archipelago, it's no surprise that island hopping is an extremely popular thing to do in the Philippines, and Coron is one of the best areas for that!
Many boat tours are centered around this area and for good reason!  Because of its dazzling beauty, Coron is one of the most photographed spots in all of the Philippines.
The cluster of islands is well-known for the handful of WWII-era shipwrecks — which make for fascinating places to explore if you're scuba diving.
You could spend days visiting the countless islands and gorgeous spots, and exploring the shipwrecks; some of the most popular places to visit in Coron include Kayangan Lake (one of the clearest lakes in all of Asia!), Twin Lagoon, Maquinit Hot Springs, and Banul Beach.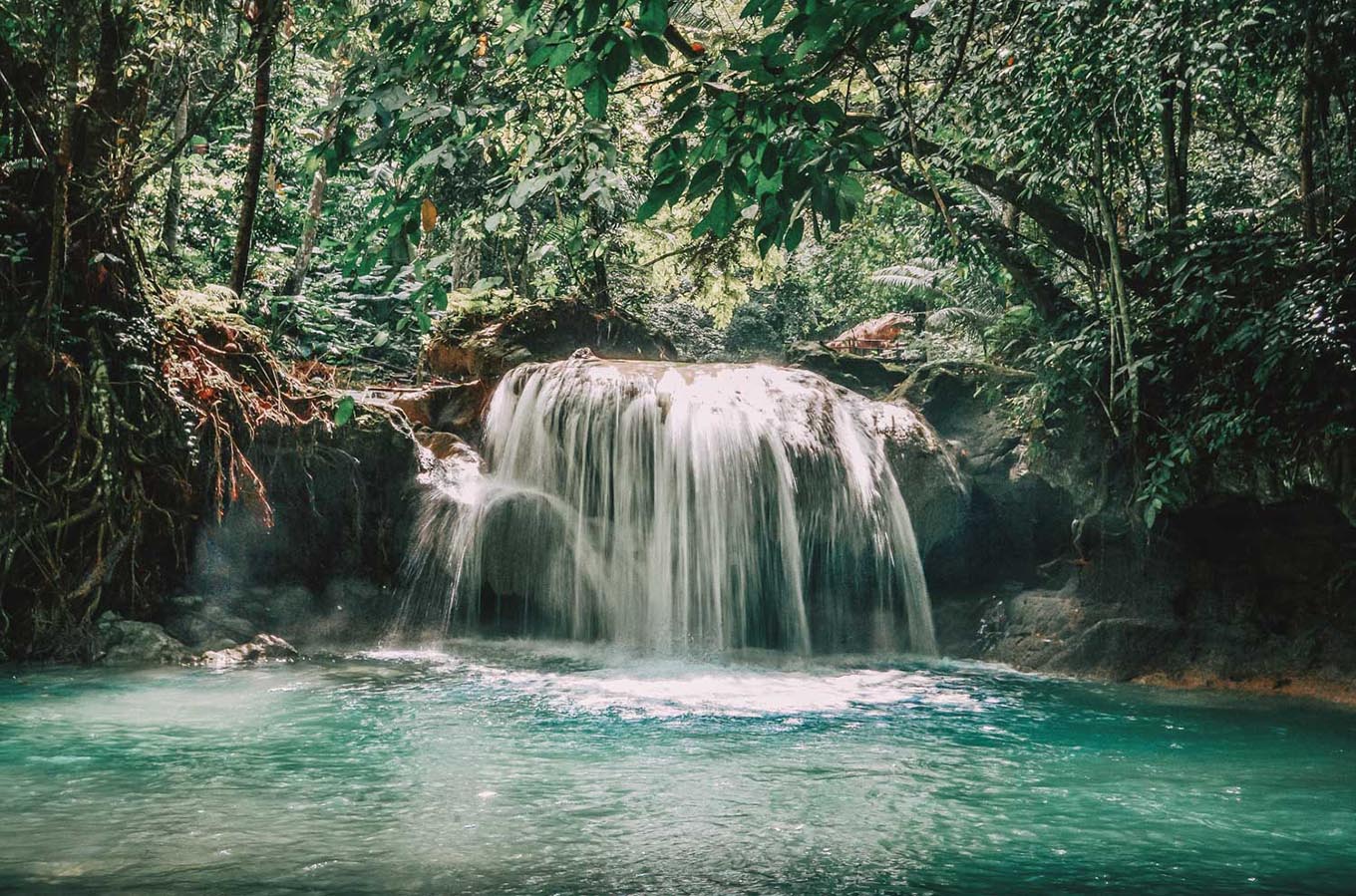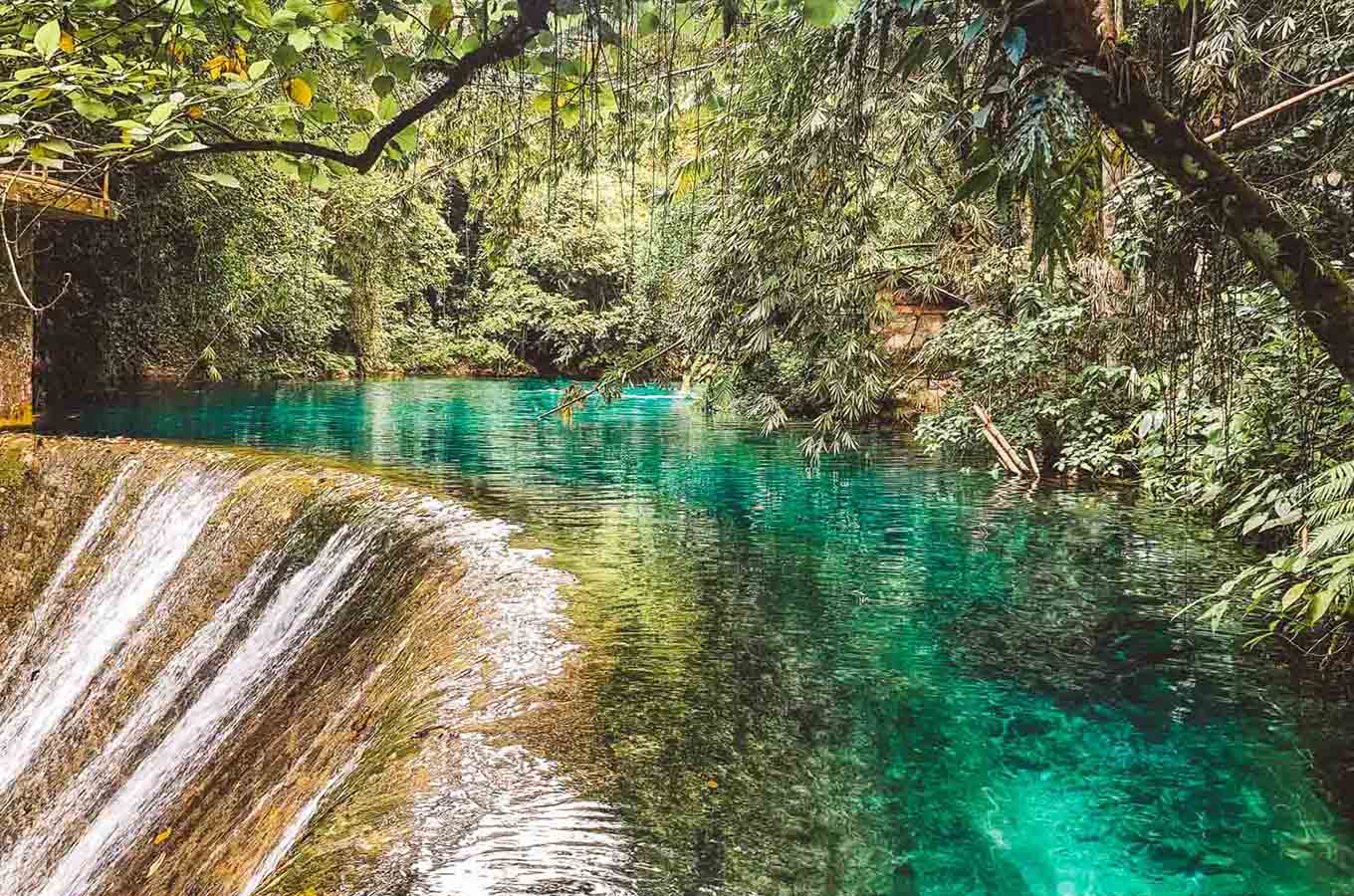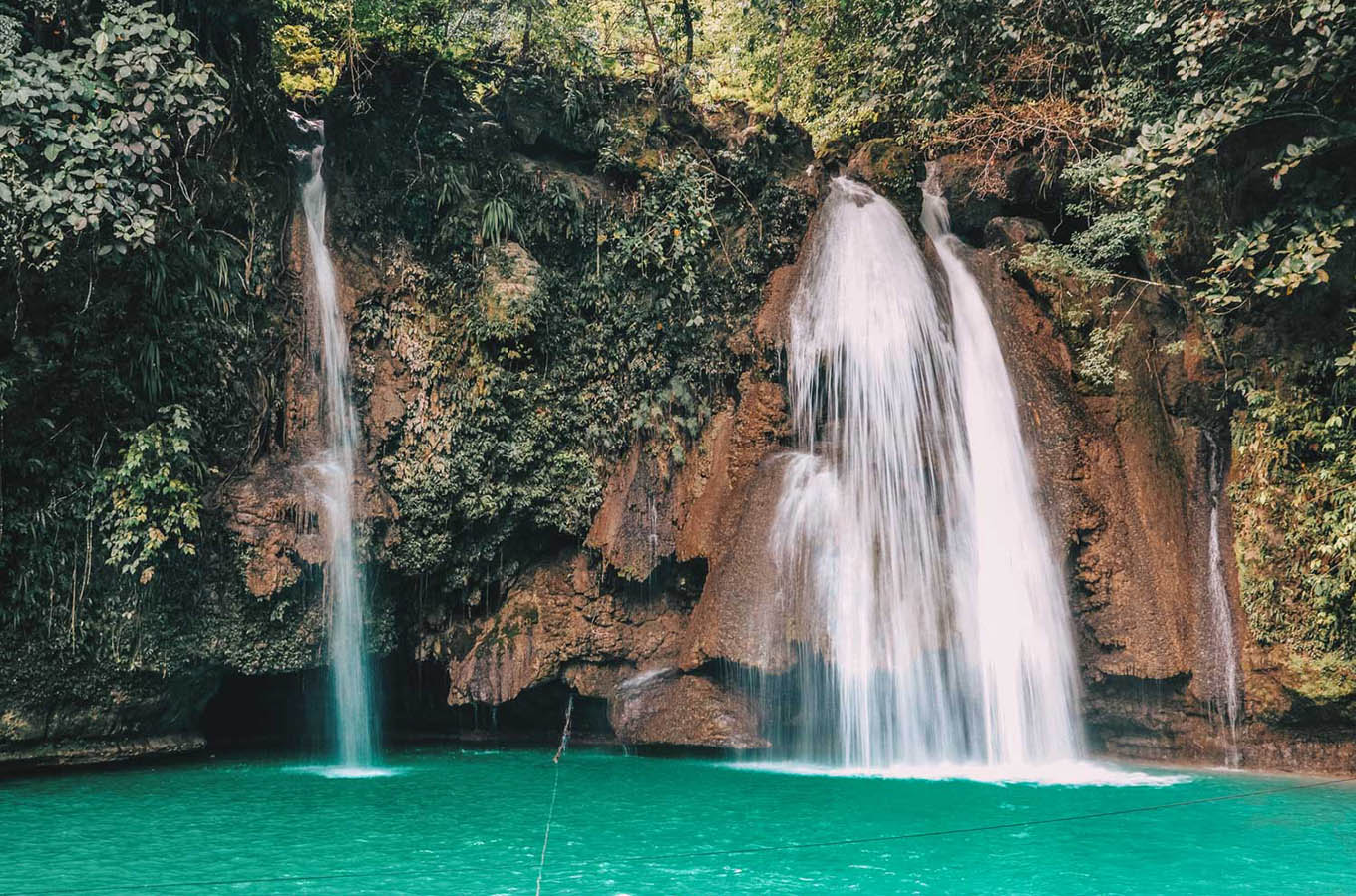 Adventure in Cebu
You simply must add Cebu to your list of things to do in the Philippines! Cebu City is the oldest city in the Philippines, and as such, it's brimming with historical landmarks.
From the Spanish influence to Taoist temples, you'll find a lot of historic religious iconography in Cebu, including the Basilica Del Santo Niño, Magellan's Cross, Lapu-Lapu's Shrine, the Temple of Leah, and even the Simala Church — these landmarks shed light on Filippino history.
When you've had your fill of visiting temples and churches, the real adventure awaits at Kawasan Falls.
Is a multi-layered waterfall system in the town of Badian, just at the foot of Mantalongon Mountain Range. Famous for its gorgeous turquoise waters, the natural pools are a refreshing spot for swimming.
Looking for a thrill?
Canyoneering is extremely popular — descend through the canyon, water jump, and get your thrill on with rapid slides and swings.
Most tours typically end at the waterfall, so pack your gear and prepare for an adventure of a lifetime!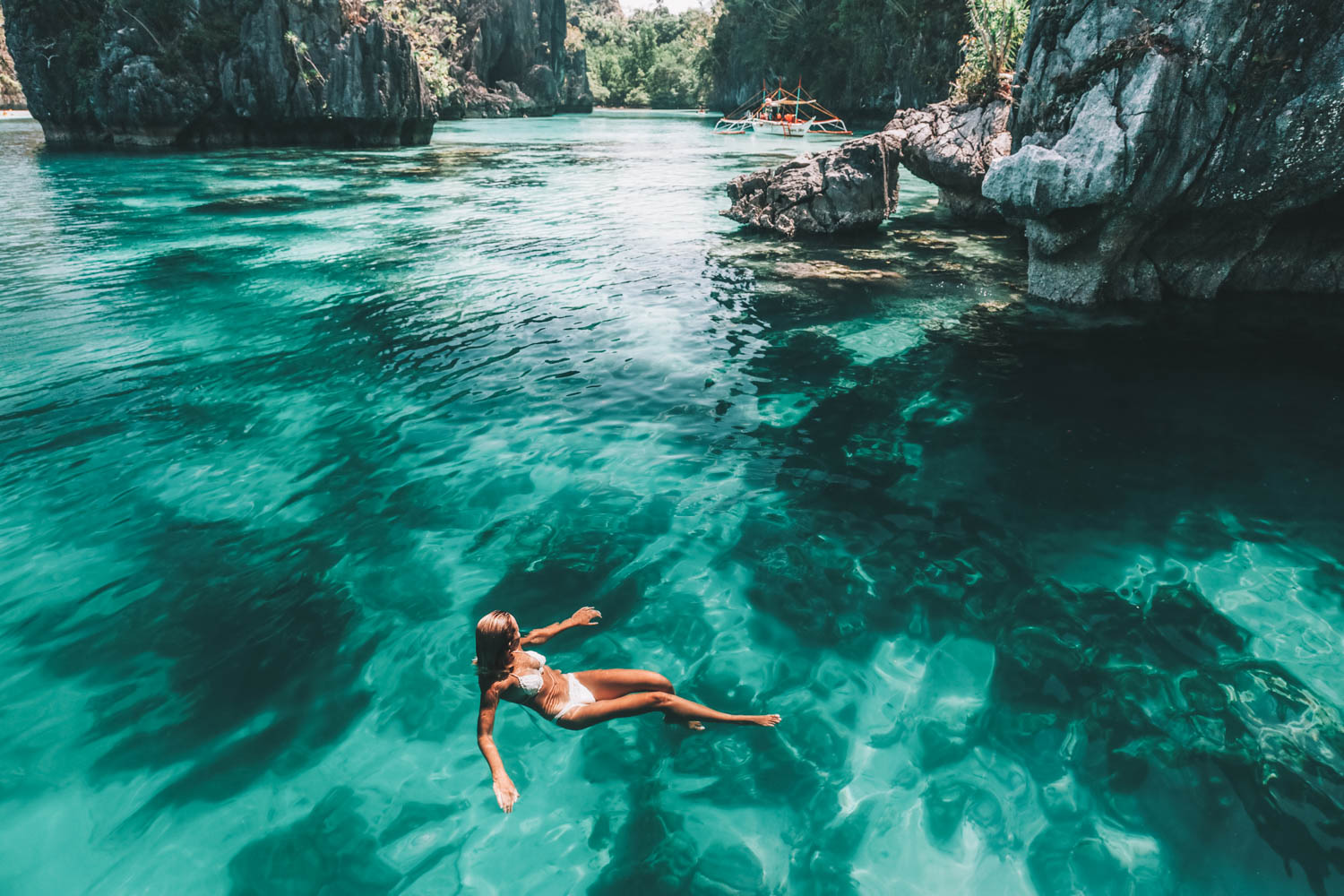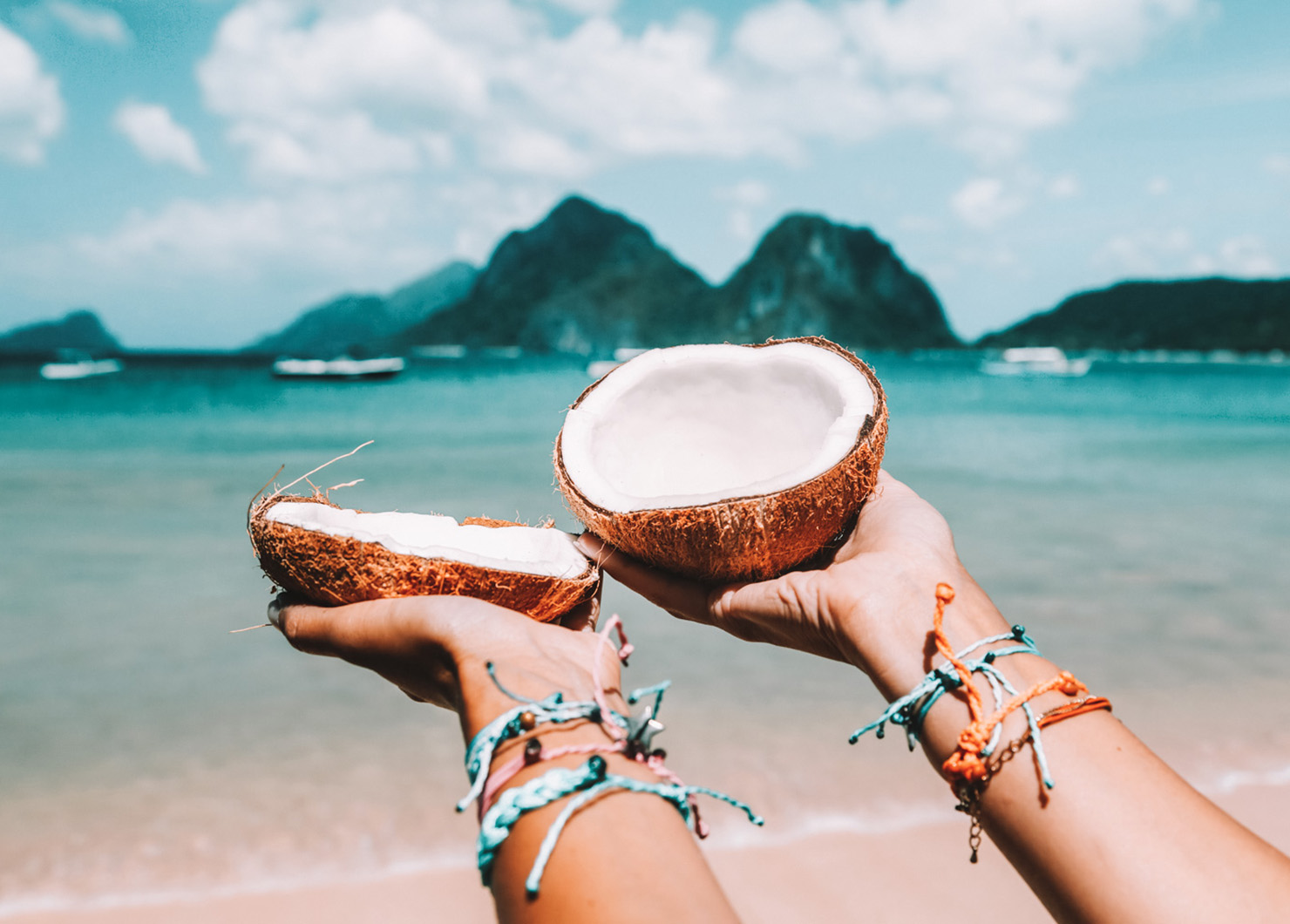 Beach it Up on El Nido
Wondering what to do in the Philippines? Say hello to the pristine white beaches!
El Nido absolutely deserves a spot on this list! About a 4-hour ferry ride from Coron, El Nido is an excellent addition to any island-hopping itinerary.
Most folks go to El Nido for island-hopping via a private boat or as part of a tour group. If you're not exploring via boat, you'll likely spend your day lounging on the beautiful beaches.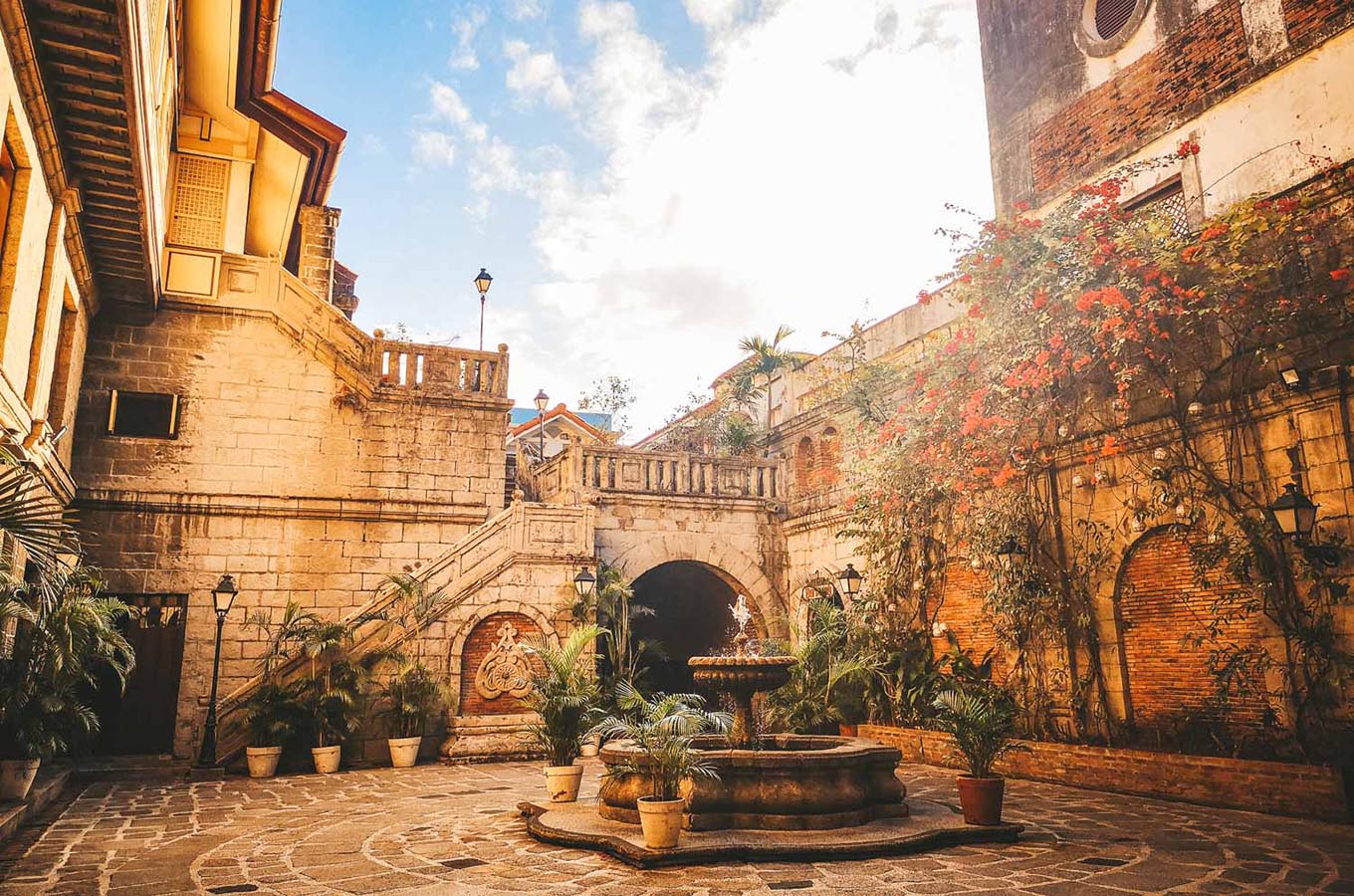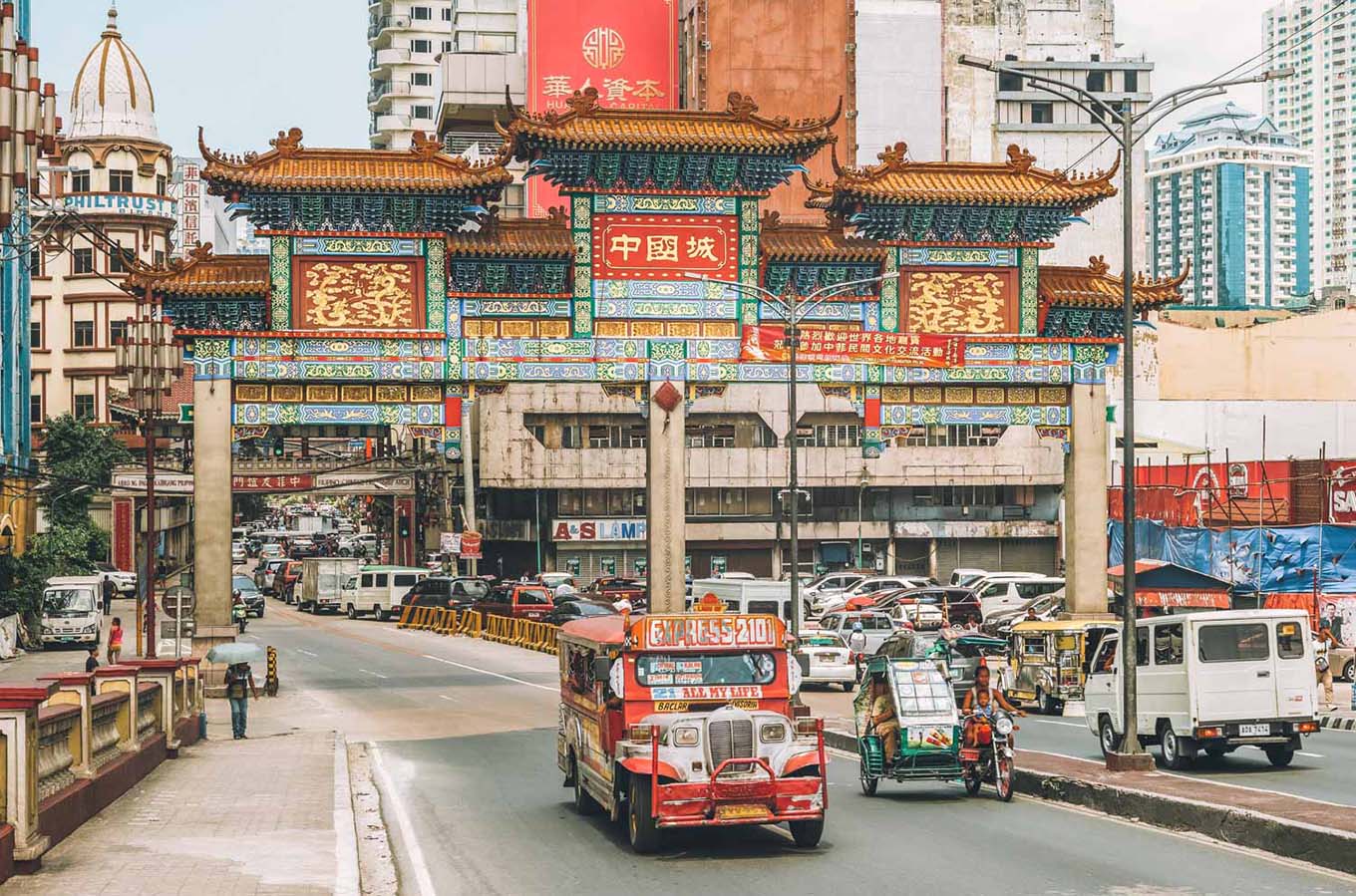 Soak in the Culture of Manila
Manila, oh Manila! No Philippines itinerary would be complete without the capital!
The bustling historic city is chockful of fun things to see and do — from museums to theaters to parks and tons of fabulous restaurants, Manila makes a great pitstop.
For a look into the local culture, definitely head to Makati — a trendy area in the capital where you have your pick of the lot when it comes to trendy eateries and bars.
Are you a serious foodie like me and love sampling street delights? Definitely look into doing a food crawl or food tour around Binodo — the world's oldest Chinatown!
And, for the history buffs out there, there are historic sites like Fort Santiago, Manila Cathedral, San Agustin Church (which is a UNESCO World Heritage Site), and more!

See Tarsiers and Chocolate Hills in Bohol
Looking to see some of the seriously interesting (and unusual) geological formations in the Philippines?
Bohol's Chocolate Hills come to mind! Located near the town of Carmen, approximately 1,200 symmetrical mounds turn a rich cocoa-brown hue in the dry season, which makes them stand out from the jungle's lush greenery.
As you might have guessed, their name was inspired by Hershey Kisses!
You may have seen photos of tarsiers before, but you might not know that they live on the islands of the southern Philippines. While they used to commonly be seen in the wild, their population has quickly dwindled and they are now considered endangered.
Because of their endangered status, tourists are not allowed to enter protected conservation sites (where they are actively trying to increase their population), but there is a small sanctuary you can visit in Corella.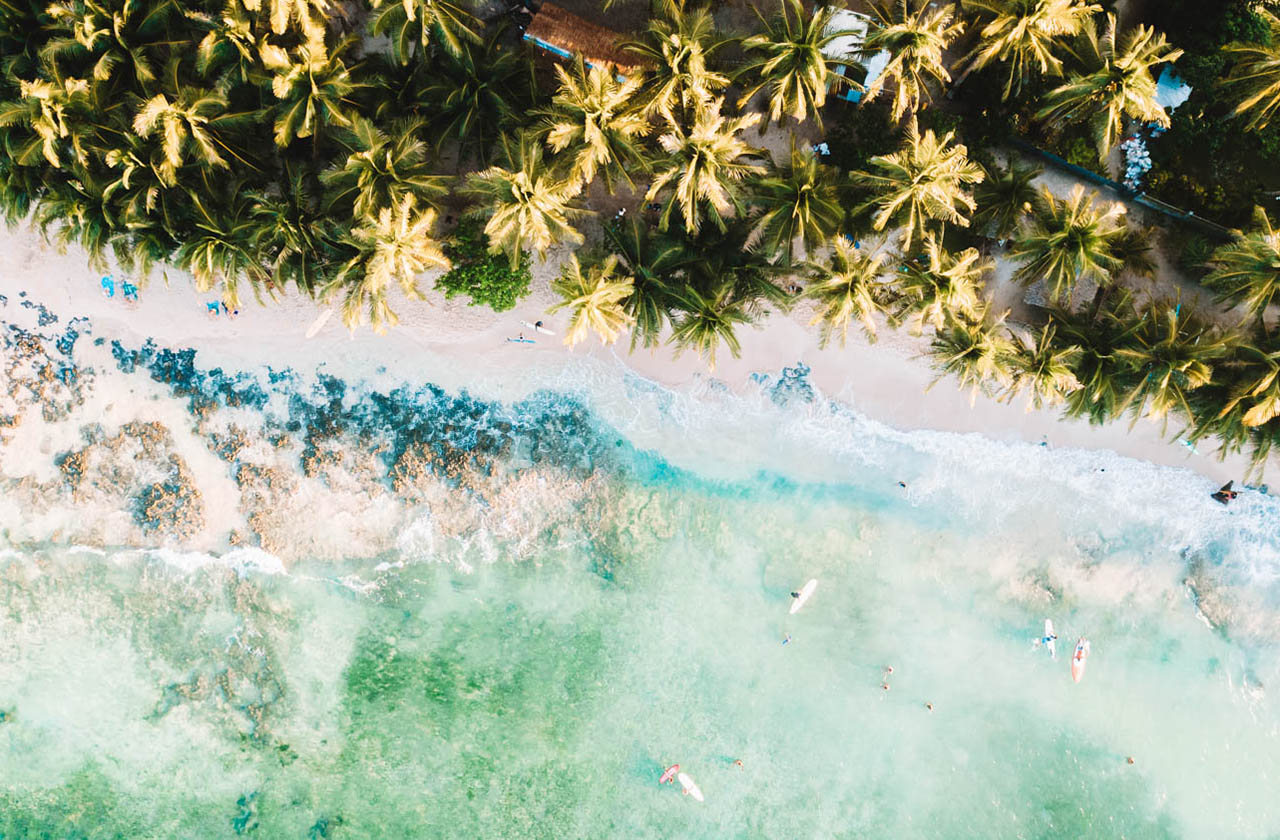 Arguably the best surfing spot in the Philippines
Surfing on Siargao Island
If surfing is your thing, you'll want to head to Siargao Island! Some consider this to be the most beautiful island in all of the Philippines…which is a tough thing to be considered as there are beautiful beaches everywhere!
Not into surfing? Siargao is also fantastic for rock climbing and cave explorations!

Enjoy the White Beach of Boracay
Okay, okay, I know that I keep mentioning the beaches…but seriously, how can you go to the Philippines and not SWOON over the gorgeous swaths of sand framed by palms and crystal-clear waters?
Boracay's White Beach is frequently regarded as the one of most beautiful beaches in the world. I mean…crystal blue waters, pure white sand, and magical sunsets — yes, please!!
If you're curious about why the sand is so white (as I was), the science behind it has a lot to do with coral.
Here's a little briefing: Eroded coral is an essential part of sand. Coral is home to little marine animals called polyps, which give coral its color. However, when the polyps pass away, they turn white.
Because of erosion and the way waves crash, many of the white polyps are washed to shore and the sand adopts their white hue.
I could go on and on about forams (single-celled organisms not visible to the naked eye), which are made from calcium carbonate. When calcium carbonate is pounded by waves, it becomes a white powder, which also contributes to Boracay's iconic sand.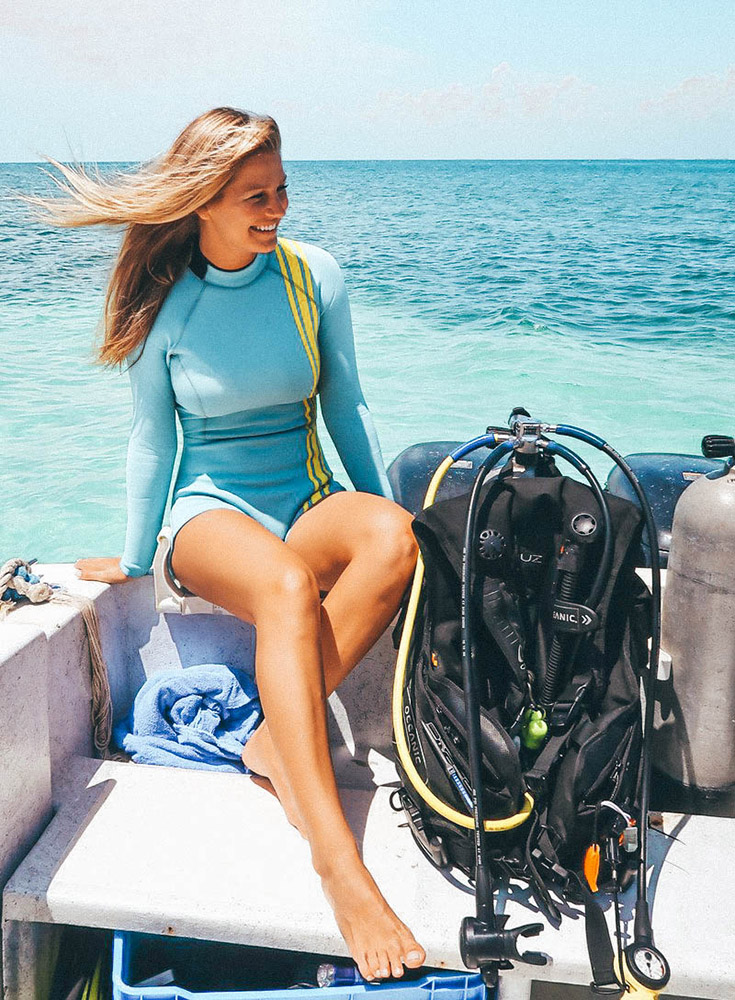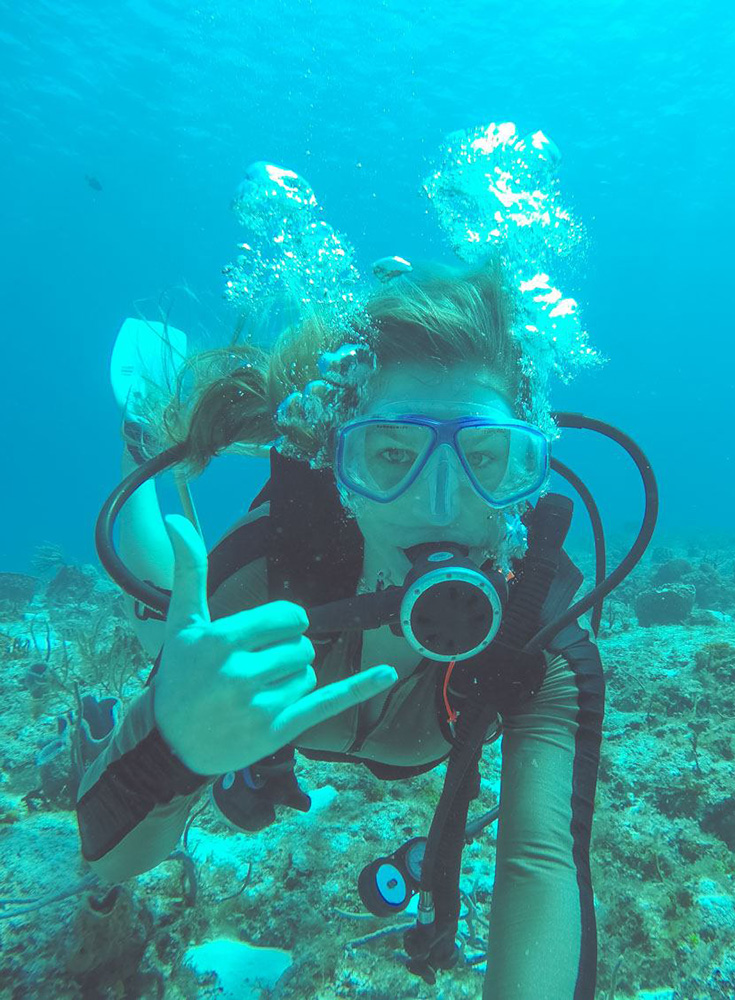 Go Scuba Diving
I'm a big fan of scuba diving and I'll be the first one to tell you that you should absolutely get PADI Open Water Scuba Diving Certified.
Some of the best destinations on the planet are below sea level…and that includes the Philippines! Why not experience the beauty of the deep blue beyond with an adventure at sea?
Here are some of the top places to go scuba diving in the Philippines:
Anda, Bohol
Tubbataha Reefs Natural Park
Puerto Galera, Mindoro
Anilao, Batangas
Moalboal, Cebu

Take a Step Back in Time in Colonial Vigan
Established in the late 1500s, the historic town of Vigan feels like you're stepping back in time. The city is well preserved and is considered a UNESCO World Heritage site.
Fusing colonial Spanish architecture with Filipino building design, the town has a very unique style that doesn't look like anywhere else in Southeast Asia.
The European influence is evident in the cobblestone street and grid street planning; while terracotta, shells, limestone, and wood brought in from other regions give the buildings a very distinct character.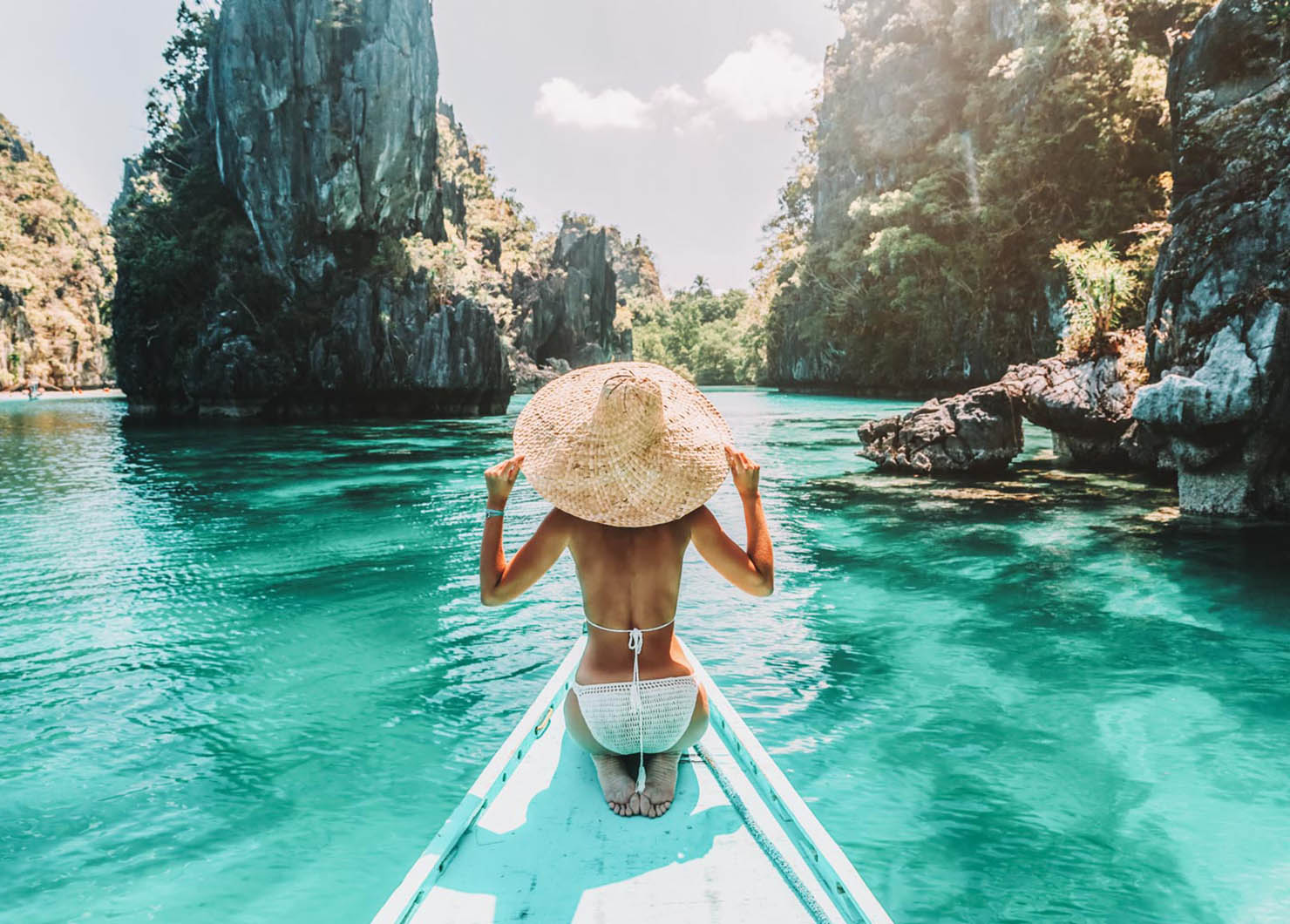 Have you been to the Philippines before or are you planning to go? I'd love to know what your favorite activities were or what you're planning on doing!
For more information, check out Philippines Tourism or download the Travel Philippines App to get the latest updates.

This post was sponsored by The Philippines Department of Tourism and Tourism Promotions Board Philippines. As always, all thoughts and opinions expressed in this post are entirely my own.