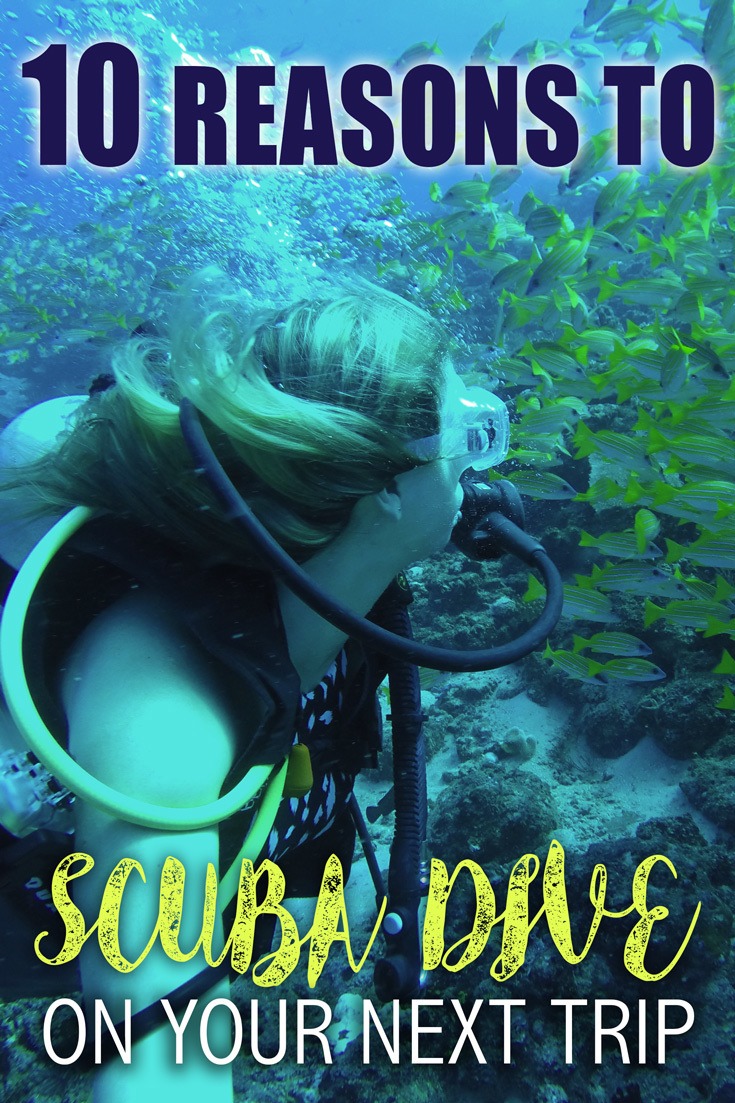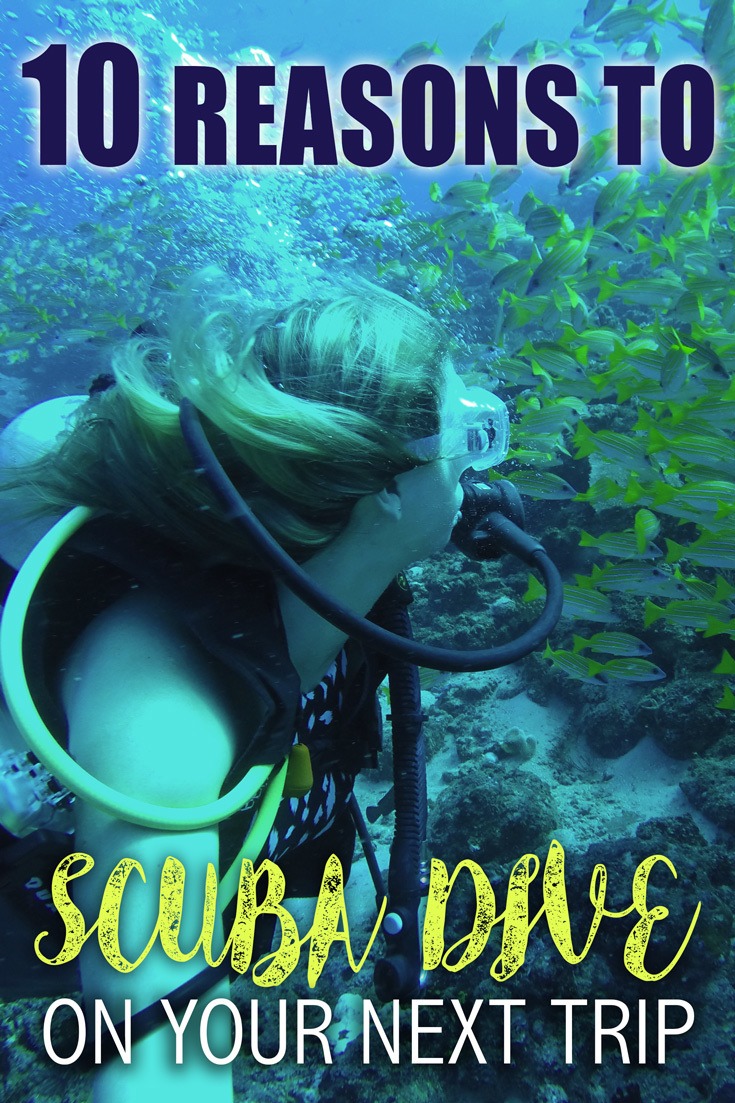 We all have dream travel destinations. Whether it's Rome, Iceland, Bali or South Africa, there are magical places we're all waiting to cross off our bucket lists. But rather than explore by land, see the world like you've never seen it before—from below the surface!
As you might already know, I love everything about scuba diving. I got my PADI Open Water Certification in Bocas Del Toro, Panama about four years ago, and just recently completed my Advanced Open Water certification in Playa Del Carmen, Mexico. If you have never done it before, you have absolutely got to try it!
Here are ten reasons to scuba dive on your next trip!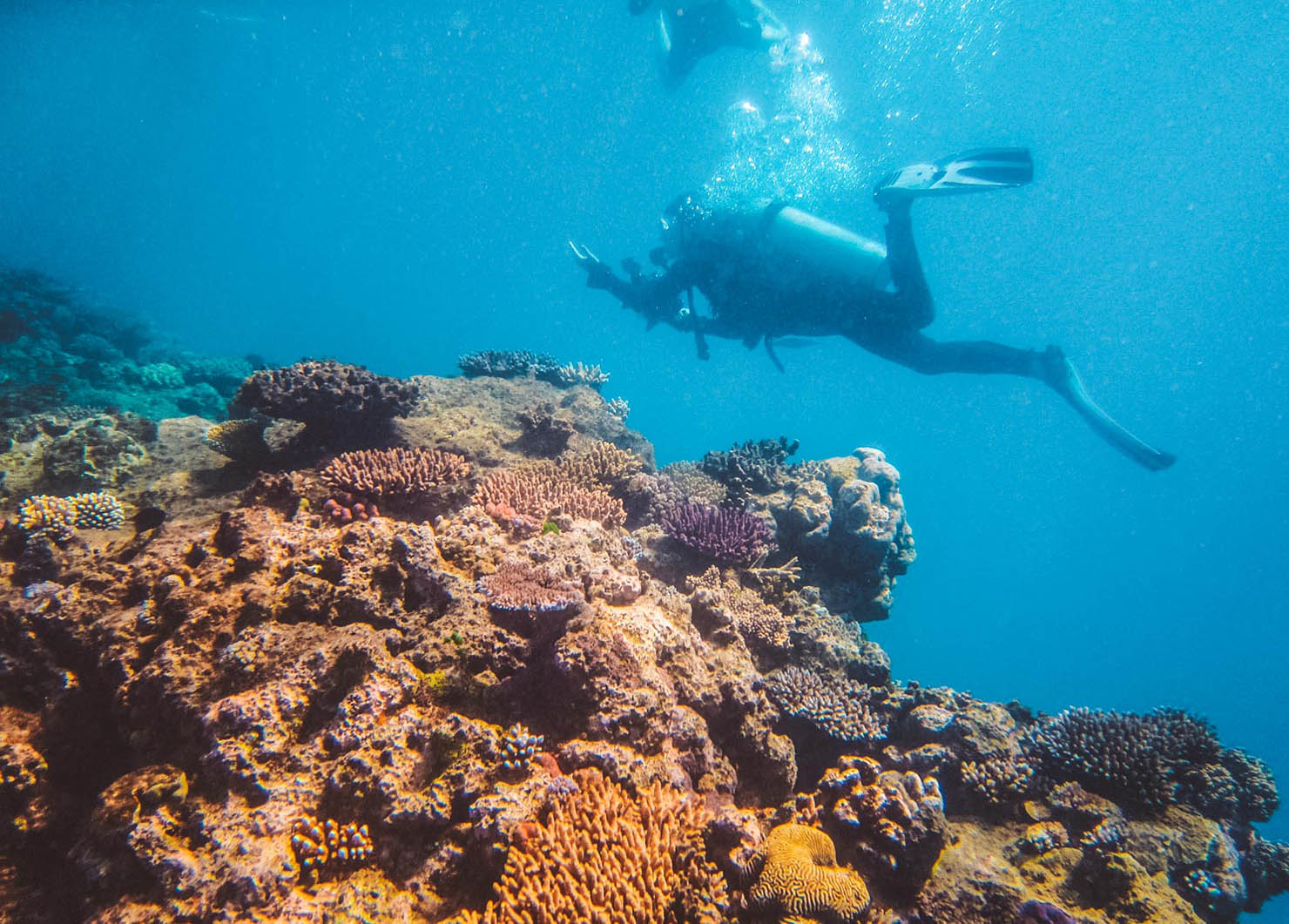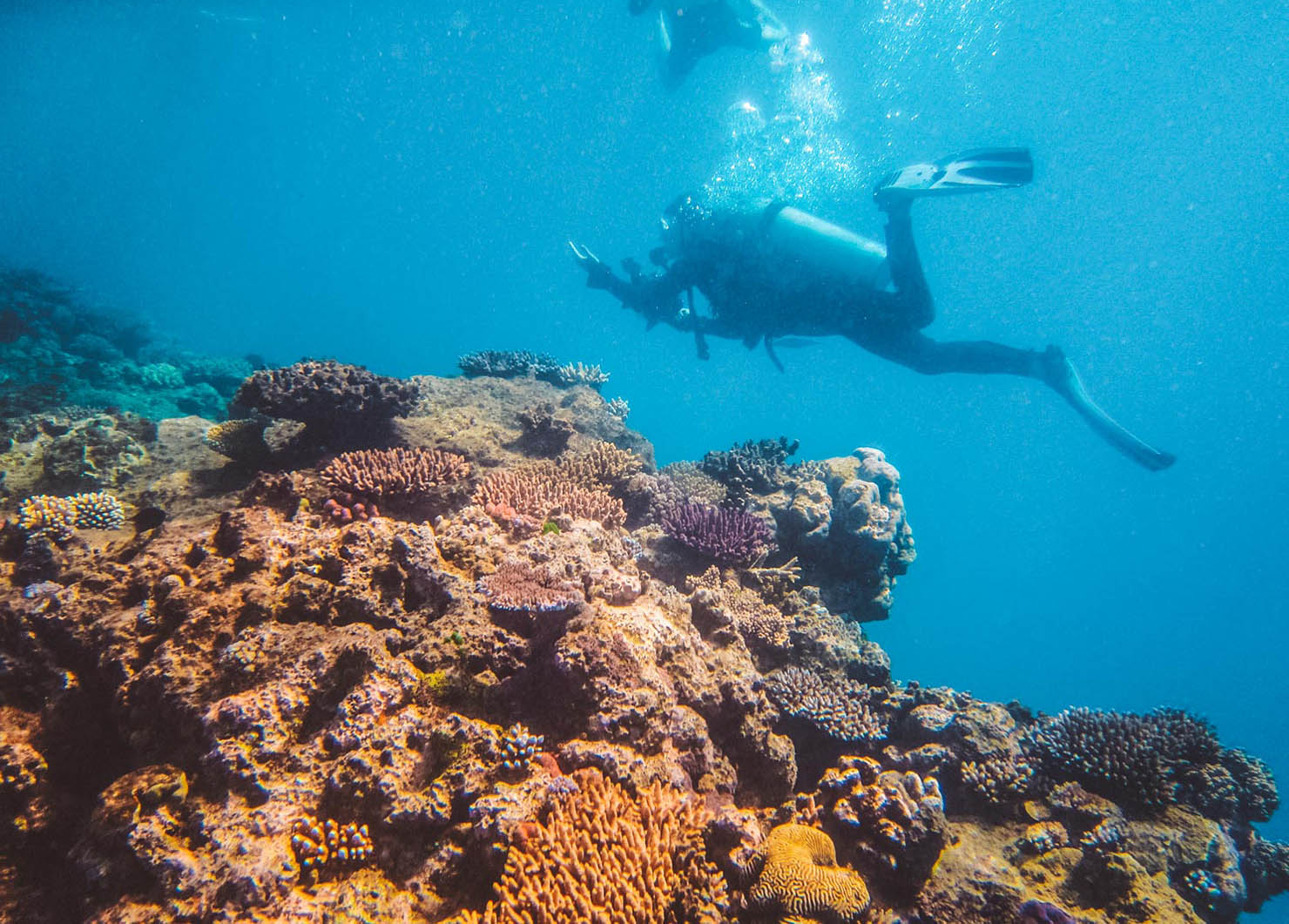 You'll See the WHOLE World
Did you know that 71 percent of the earth is covered in water? Imagine what you're missing! Rather than circling around the same 29 percent of the planet forever, take the time to see the world from a different perspective.


You Don't Know What You Are Missing
Sure, the ocean is beautiful from above, but it is absolutely breathtaking from below. I'm a sucker for a beautiful beach, but getting to see shipwrecks, ancient ruins, coral, and countless varieties of sea life while diving takes the cake!


You Can Help to Protect Marine Life
Forget about dolphinarium shows and aquariums. If you really love animals, go see them in their natural habitat. Rather than supporting the practice of keeping animals in captivity, learn how to swim down and see their homes. It's one of the most ethical ways to encounter sea life!

You Can Dive Any Time of the Year
Don't sit around waiting for summer! Who needs warm weather when you can create your own adventure 365 days a year by exploring the underwater world? Getting caught in a storm on your tropical vacation can definitely put a damper on your trip.
Instead of pouting, suit up for some scuba diving in the pouring rain—you'll typically find that all is calm unda-da-sea!

You'll Find Peace and Quiet
Diving is SO therapeutic! When you are underwater, the whole world is suddenly quiet and all you can hear is the sound of your own bubbles. There's no place I'd rather escape, to get away from it all, than in the deep blue sea.

Scuba Diving is Universal
Getting PADI certified means you can dive anywhere in the world without having to learn a new language or take any other courses (unless you want to go through advanced training). You can simply grab your gear and start exploring every corner of the globe.

You'll Make New Friends
Diving is a great activity for solo travelers! It is the perfect way to explore the world on your own while getting to know other scuba divers. You may find an immediate connection with other solo traveler, couples and friends that share also share a passion for diving!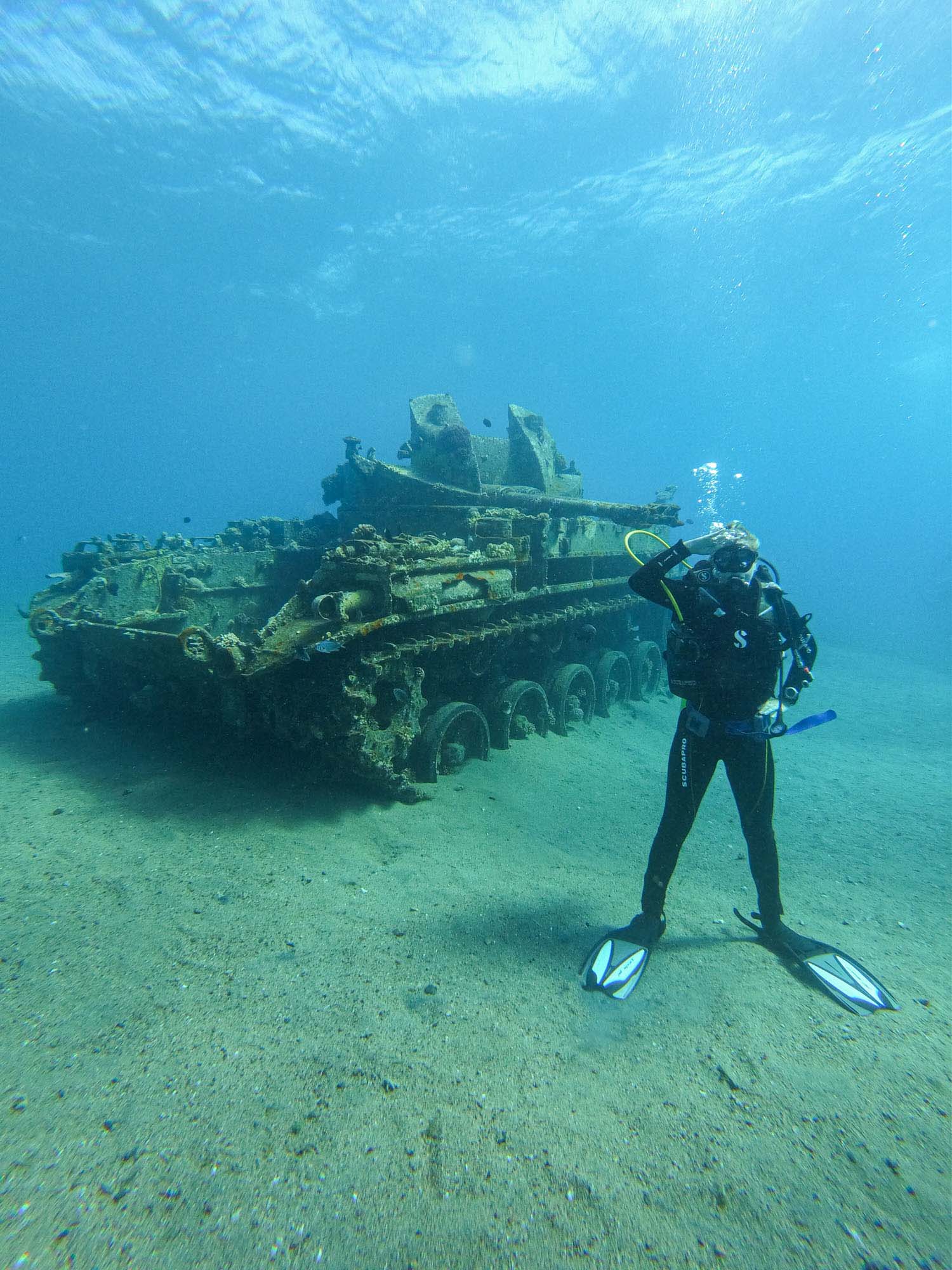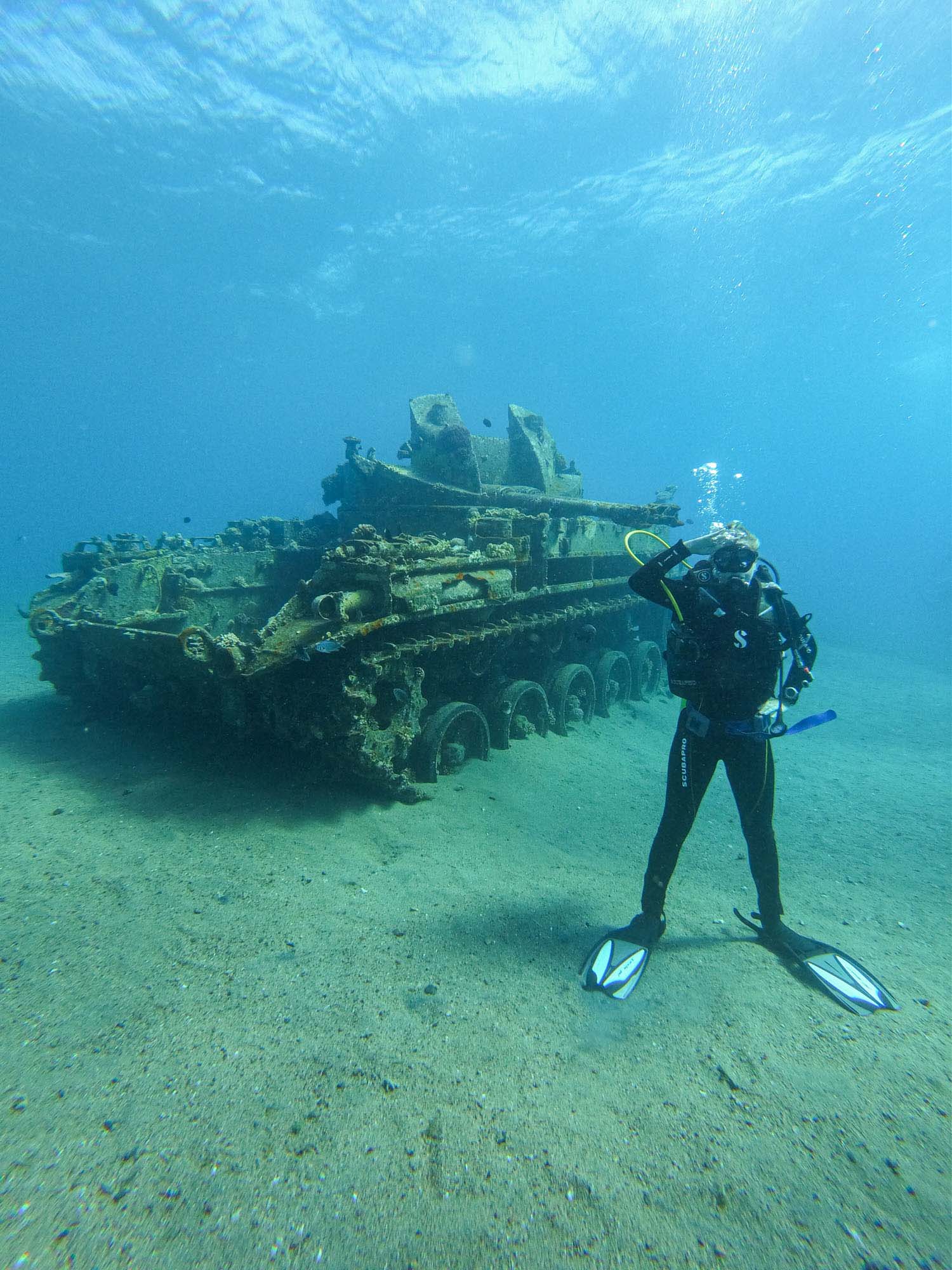 You'll Learn Self-Control
While controlling your rate of descent and ascent through the water, you have also got to manage your breathing. A bit like yoga, scuba diving is a perfect way to learn how to move and control your body.

It's a Priceless Experience
Why waste your hard-earned cash on souvenirs that you will forget about in no time. Spend your money on experiences, not things! Collecting memories that you can cherish for a lifetime is one of the greatest joys of travel.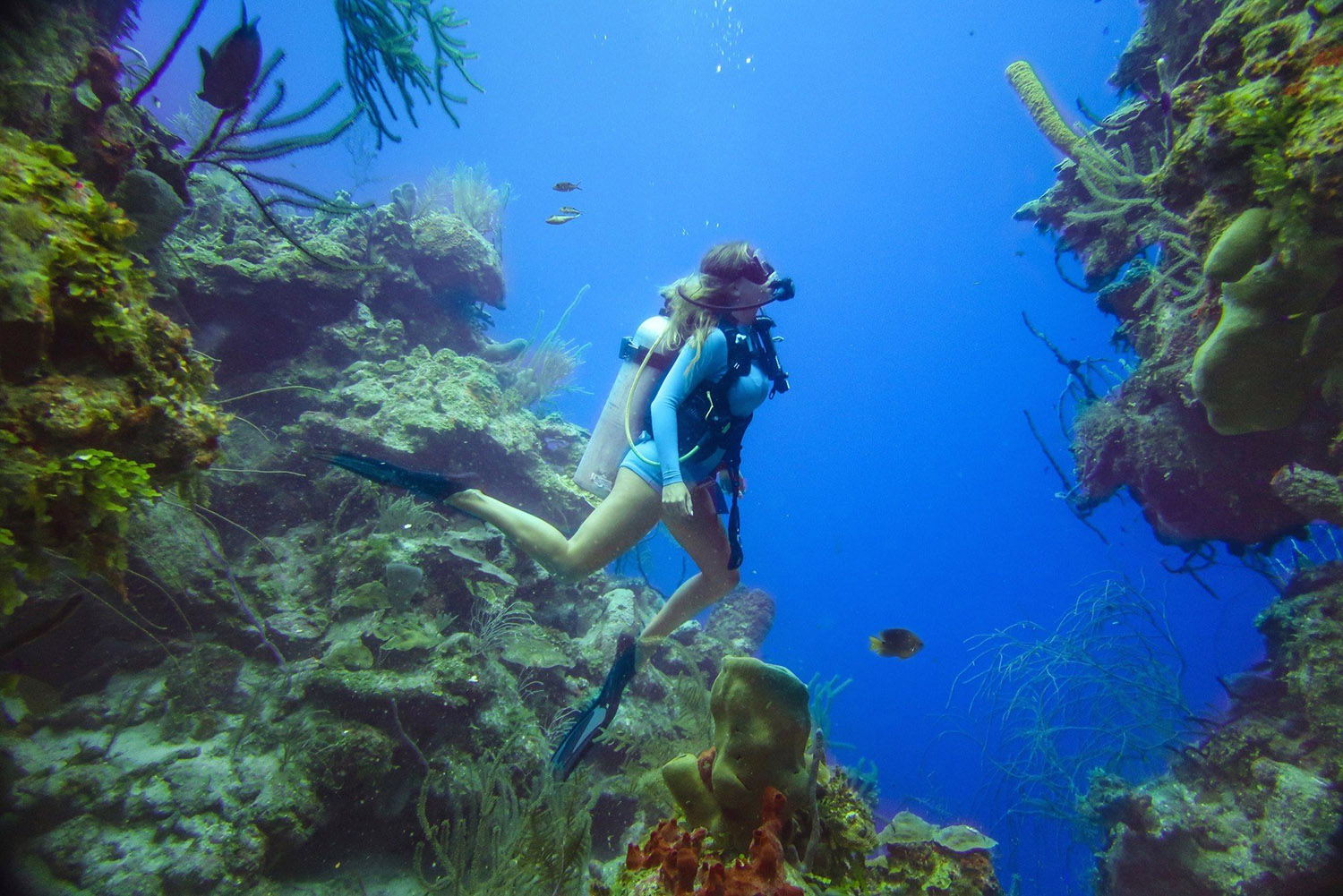 Discover Inaccessible Destinations
There are just some places that you can't book a flight to! See the hidden corners of the earth that you can only swim to. Explore the Silfra Fissure, Great Barrier Reef, Blue Hole, and countless other "wonders of the underwater world!"