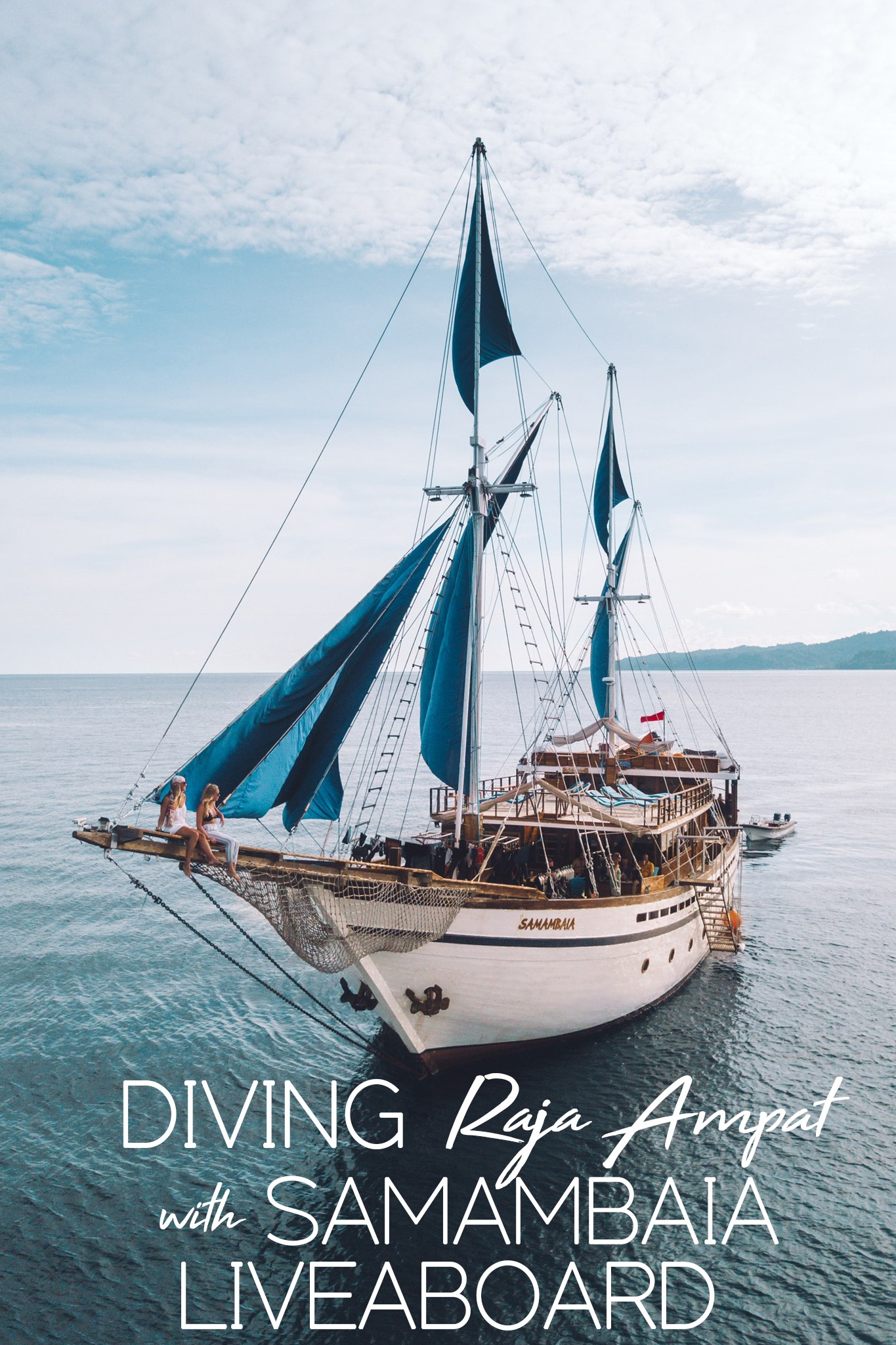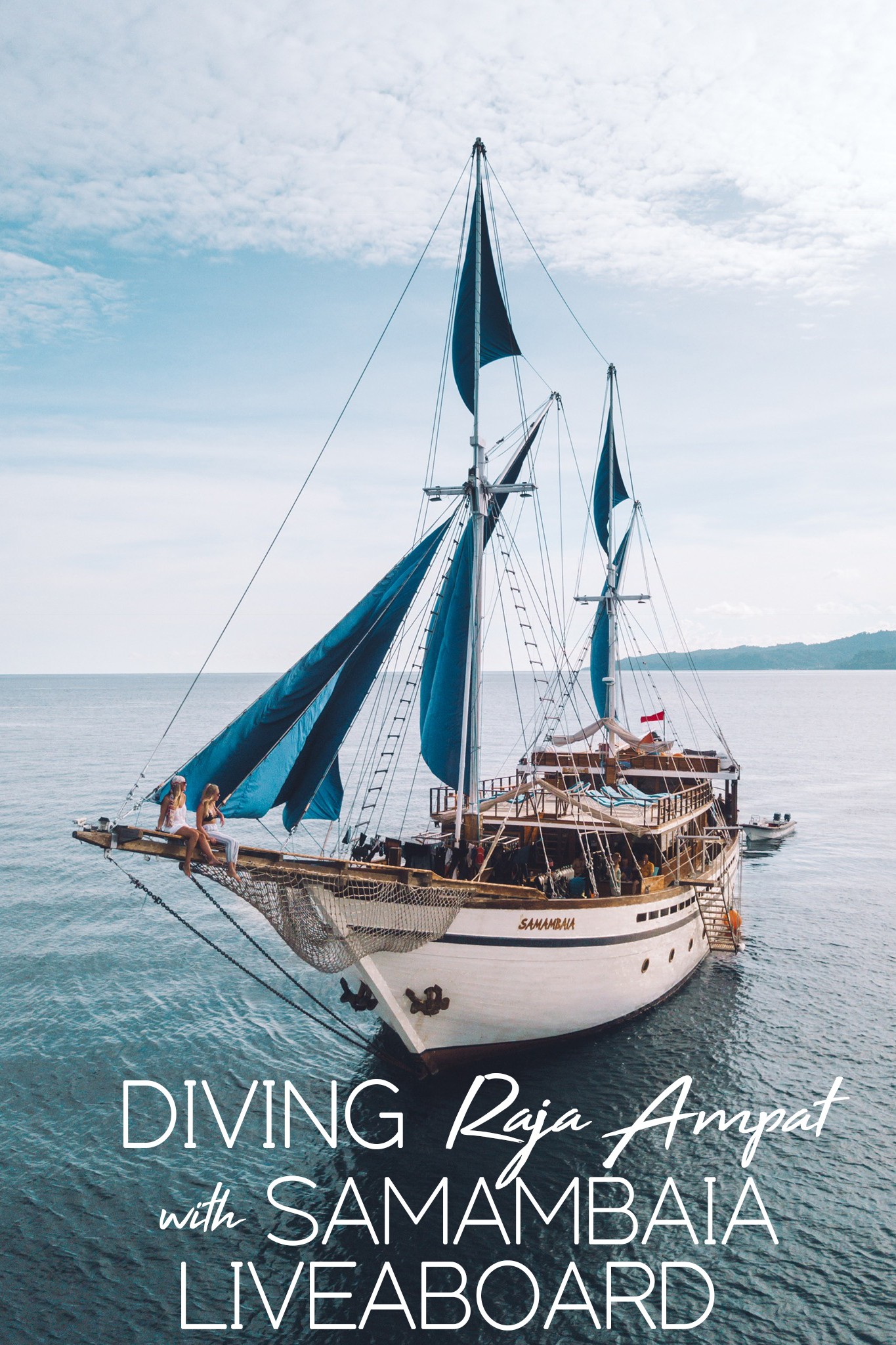 After years of diving, I finally did my first liveaboard! In partnership with LiveAboard.com, I crossed a huge bucket list diving trip and an Indonesian dream route off my list.
In case you've never heard of it, a liveaboard "cruise" offers divers the opportunity to stay onboard overnight, unlike a day trip, and allows time to travel to more distant dive sites that may not be otherwise accessible.
I spent 11 nights and 12 days at sea on the Samambaia Liveaboard diving Raja Ampat and the Banda Sea. Thanks to the experienced, knowledgeable crew, I had an incredible time indulging my mermaid side.
Ready to find your sea legs? Here's what it's like diving Raja Ampat with the Samambaia Liveaboard.
---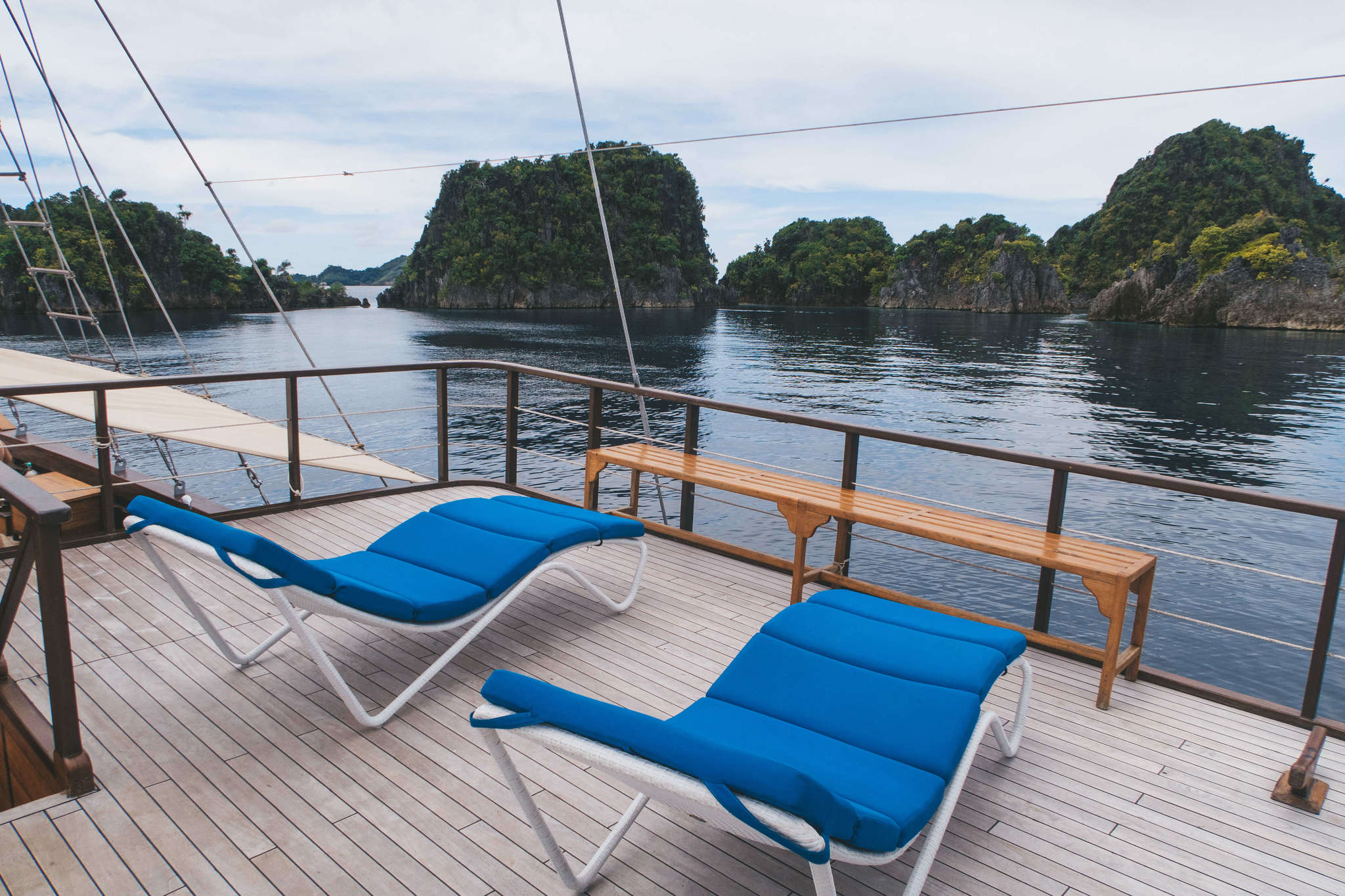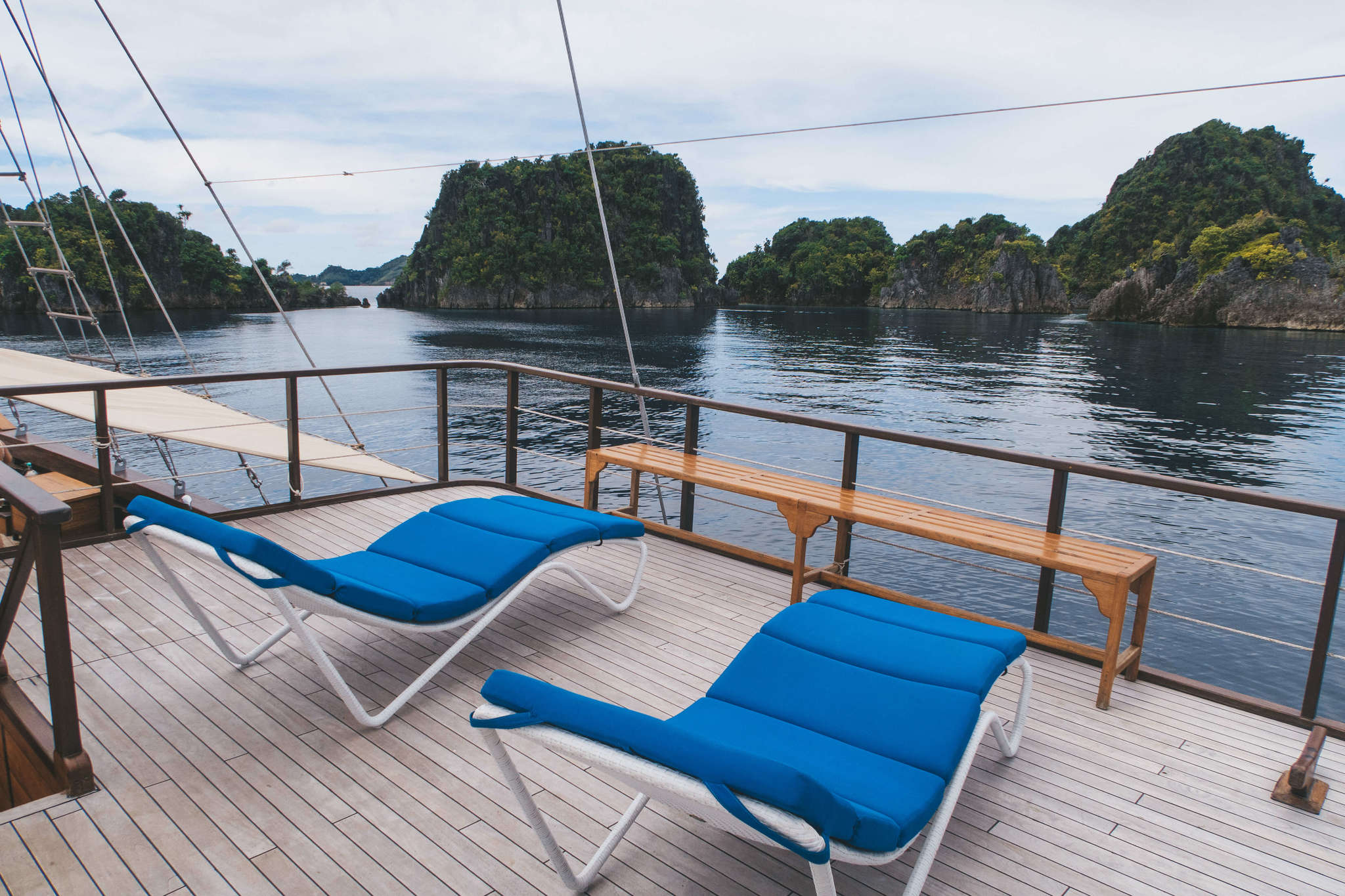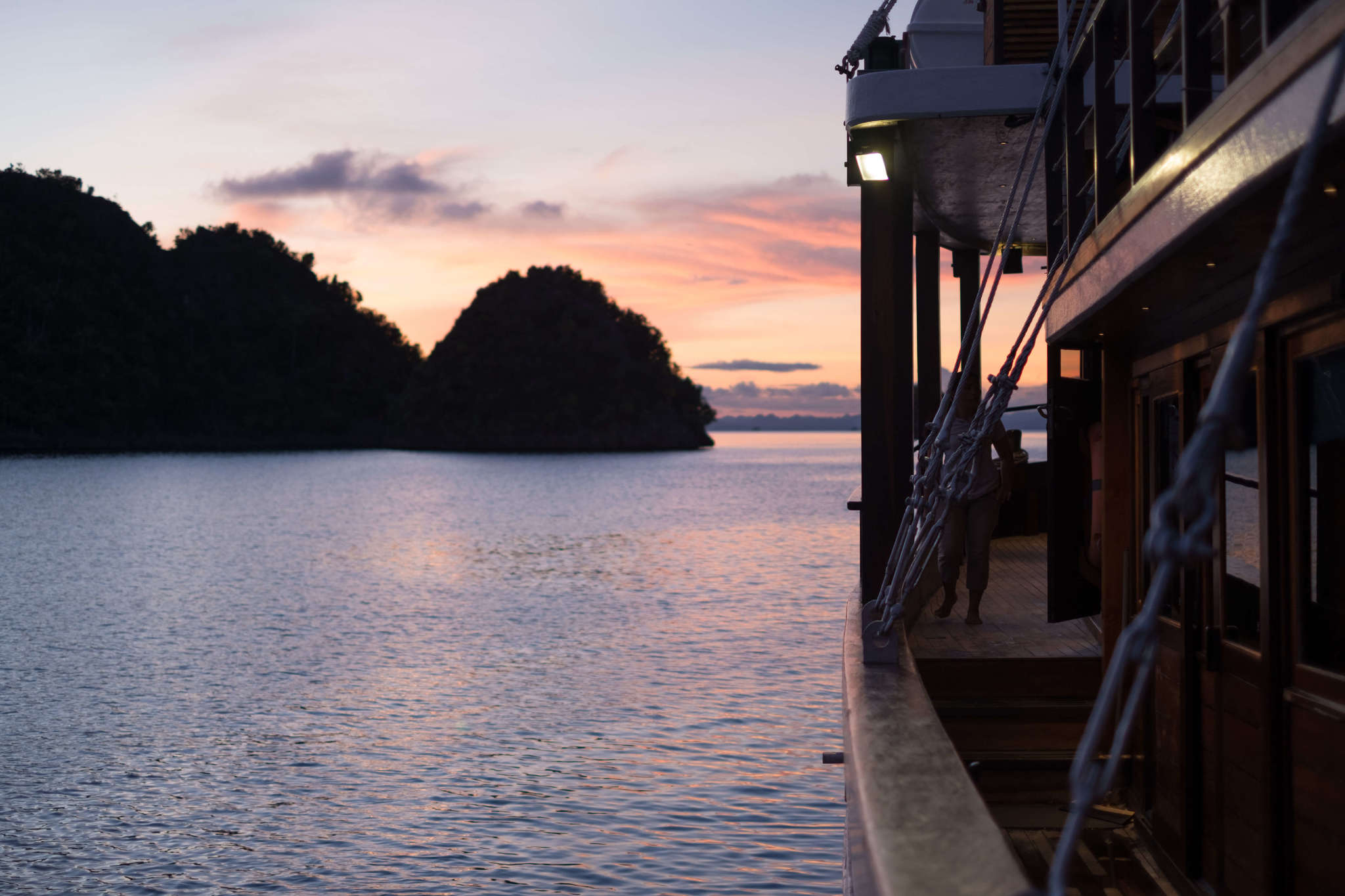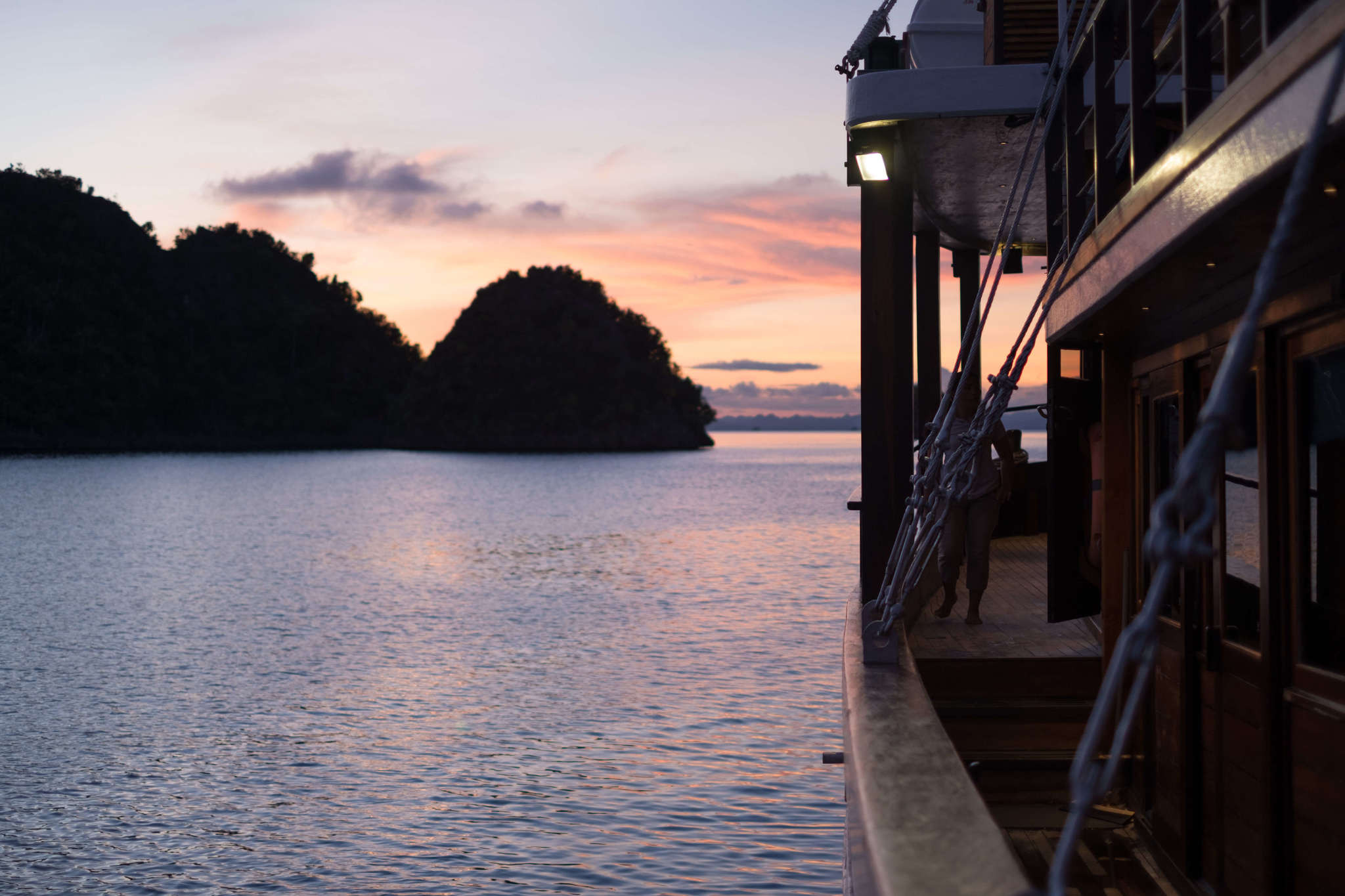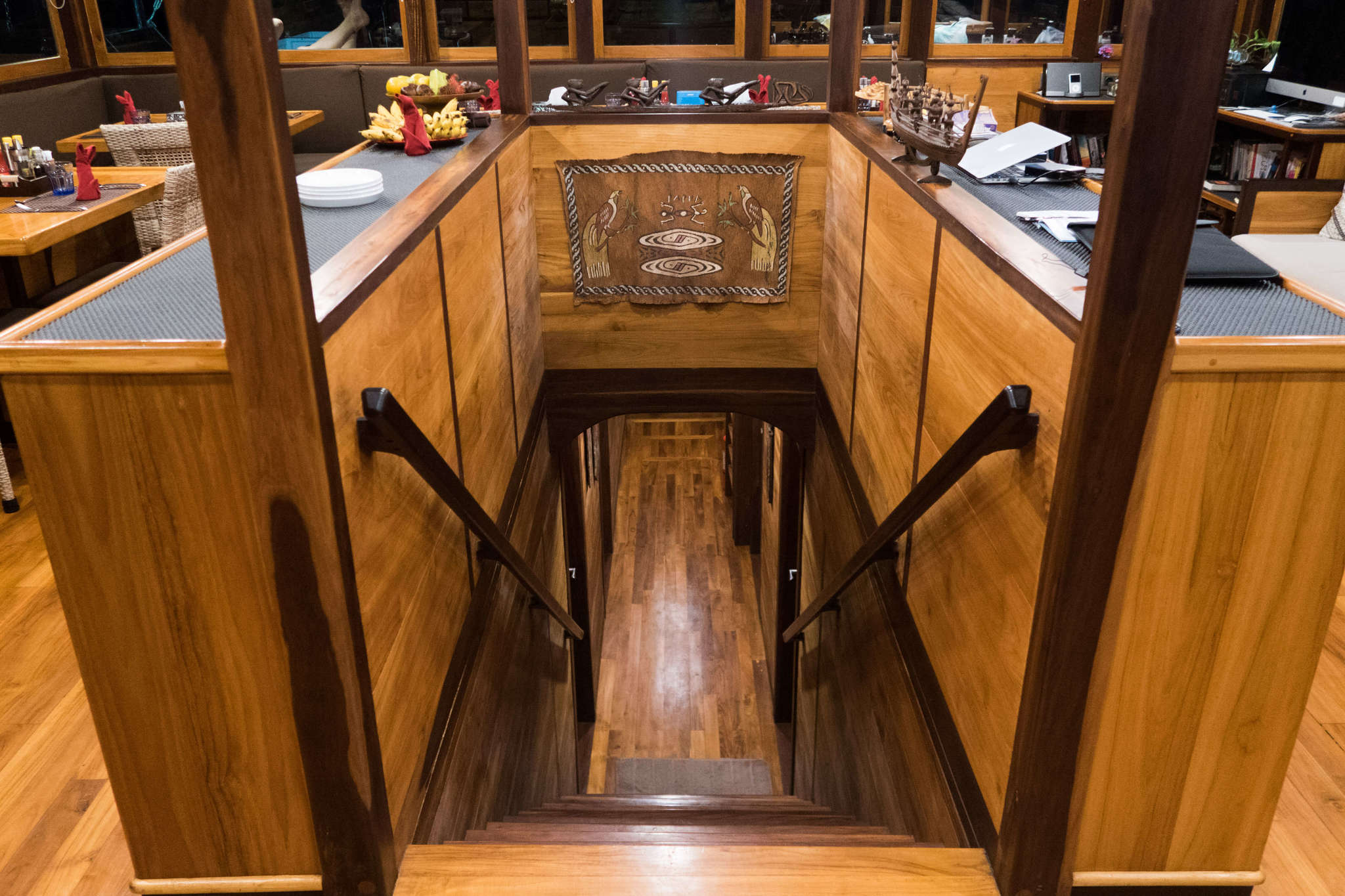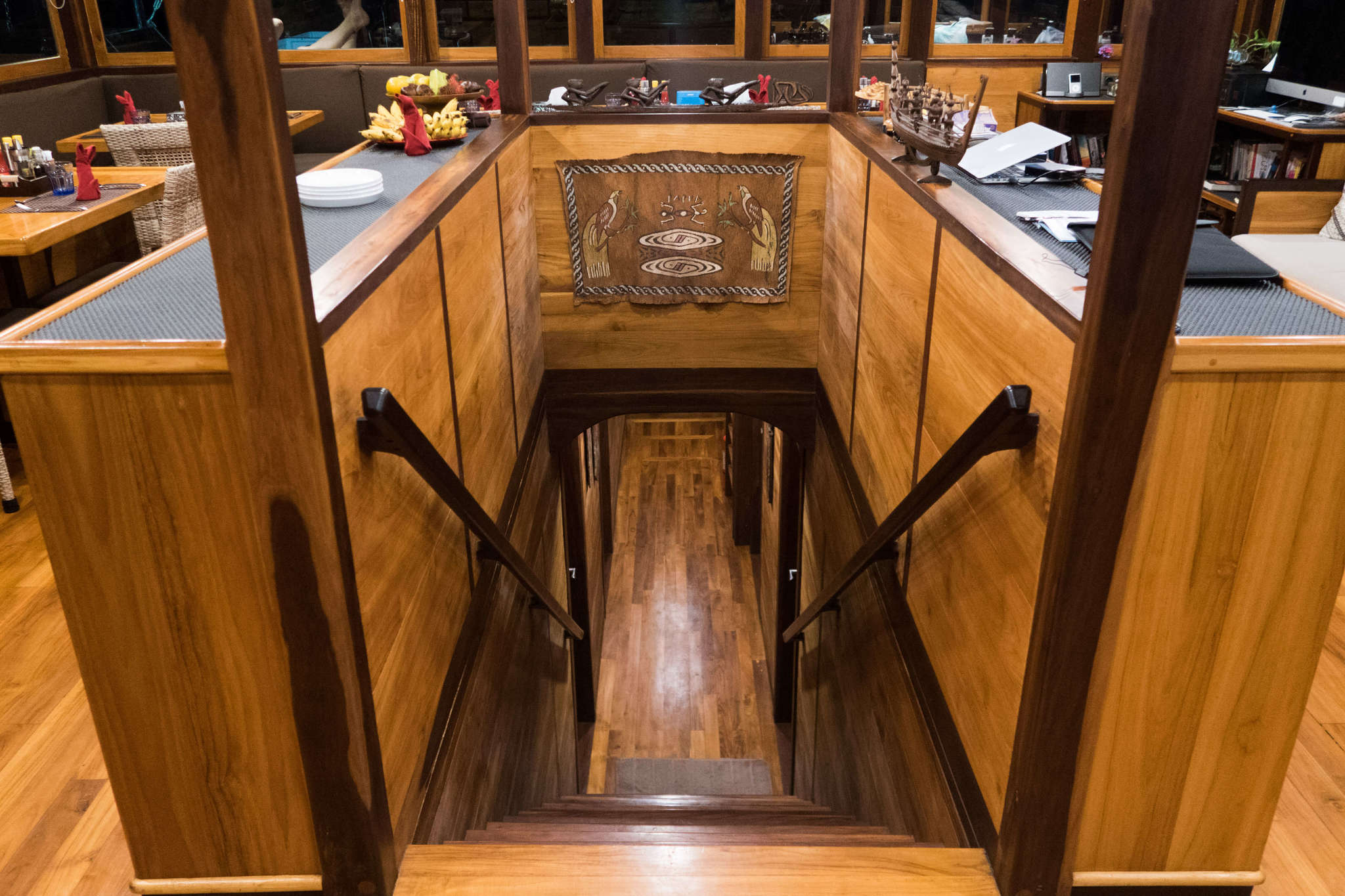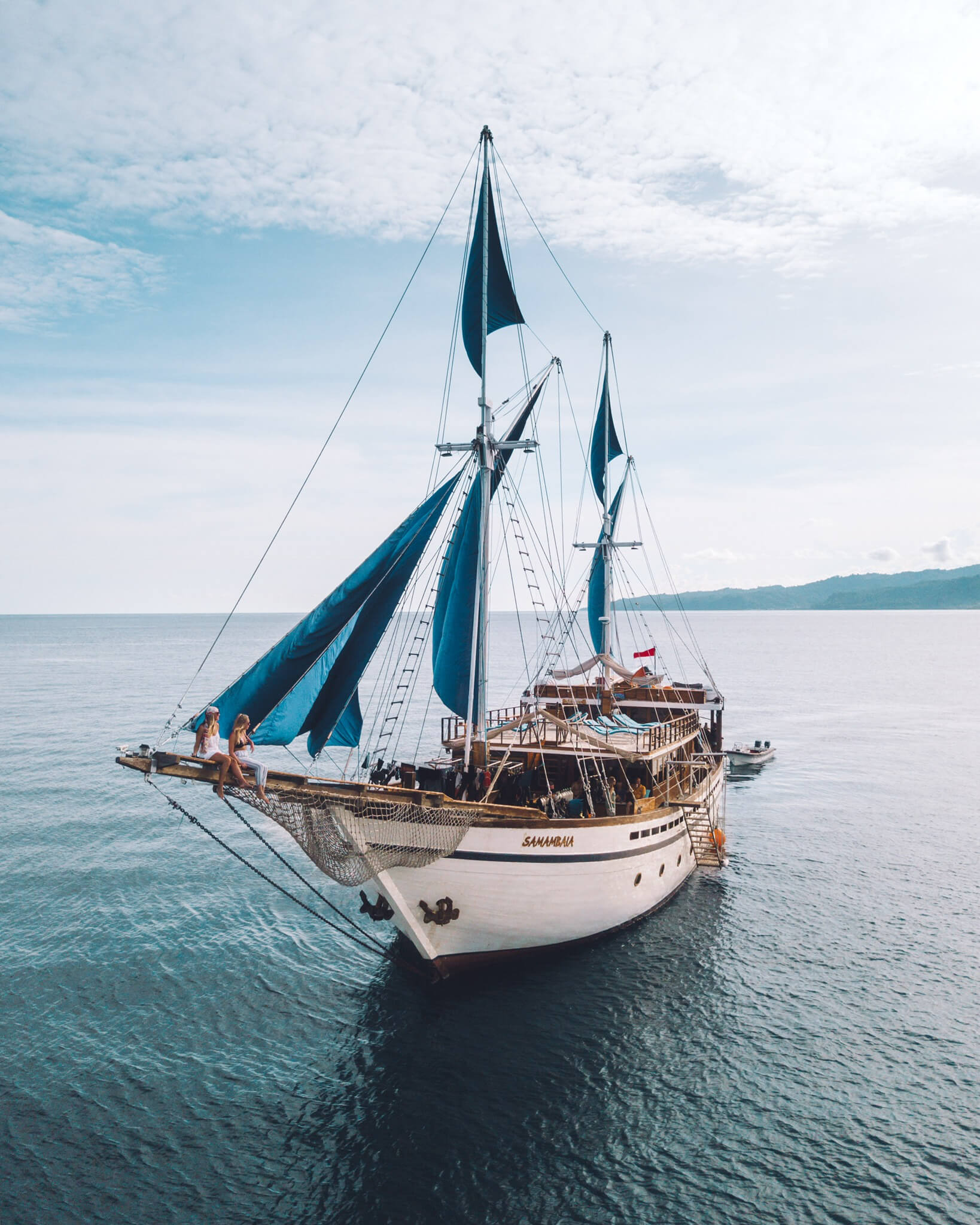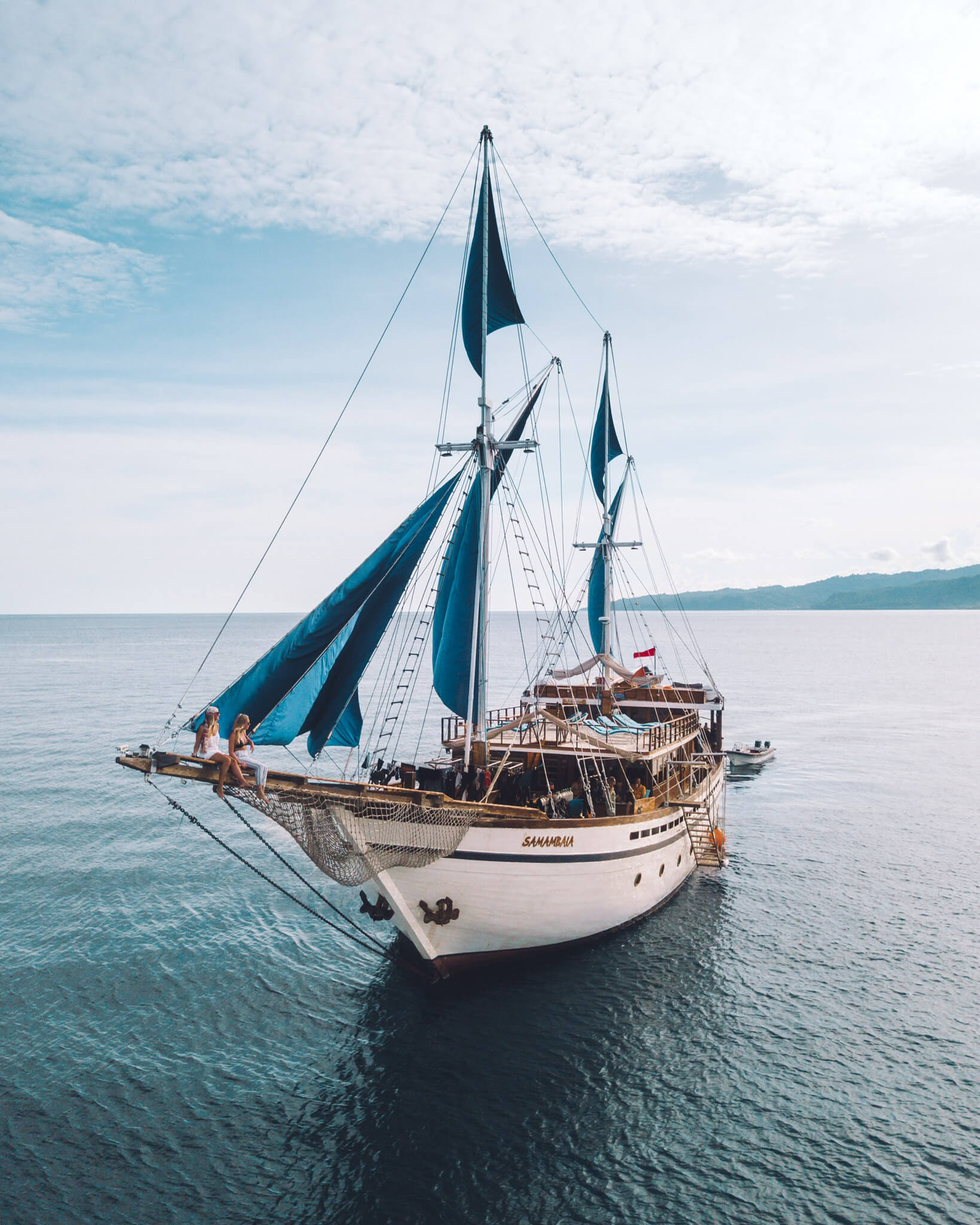 MV Samambaia
For the diving excursion of a lifetime, we stayed onboard this beautiful wooden boat, which had six cabins and a master cabin. The vessel can accommodate up to 14 guests at one time.
The rooms are made with beautiful woodwork, and have a built-in AC unit. All bathrooms offer a rain shower/hand shower combo which feels amazing after a dive!
The main deck of the MV Samambaia is comprised of the master cabin, the wheelhouse, the dining room and lounge area and the dive deck, with a sun deck on the upper deck. The boat also offers complimentary Wi-Fi during certain journeys — your connectivity all comes down to how remote the area is.
Exploring the Raja Ampat Islands will have you (blissfully) disconnected.
Helpful Tip: Some of the rooms can accommodate a third person if you're traveling with a child.
---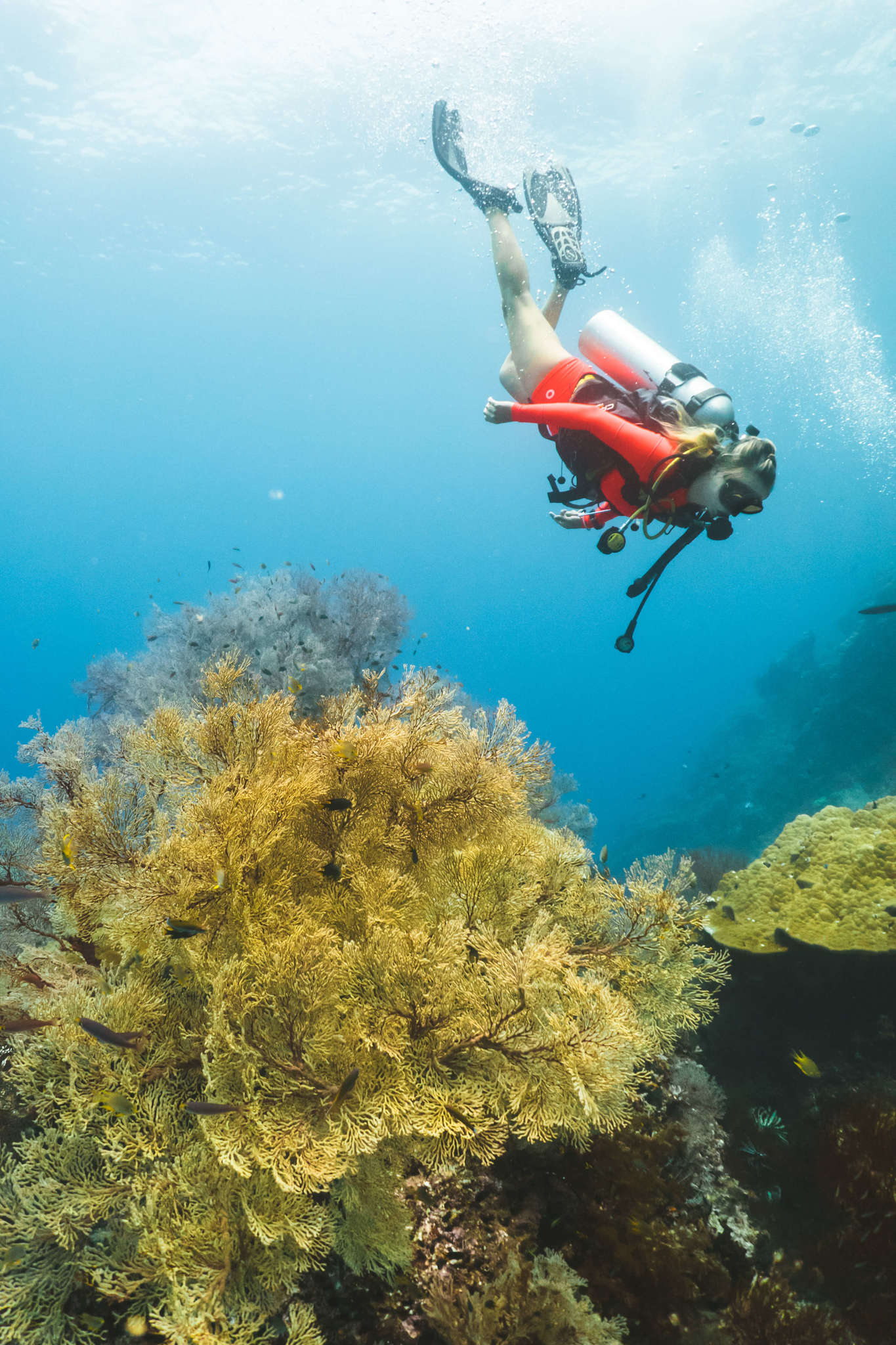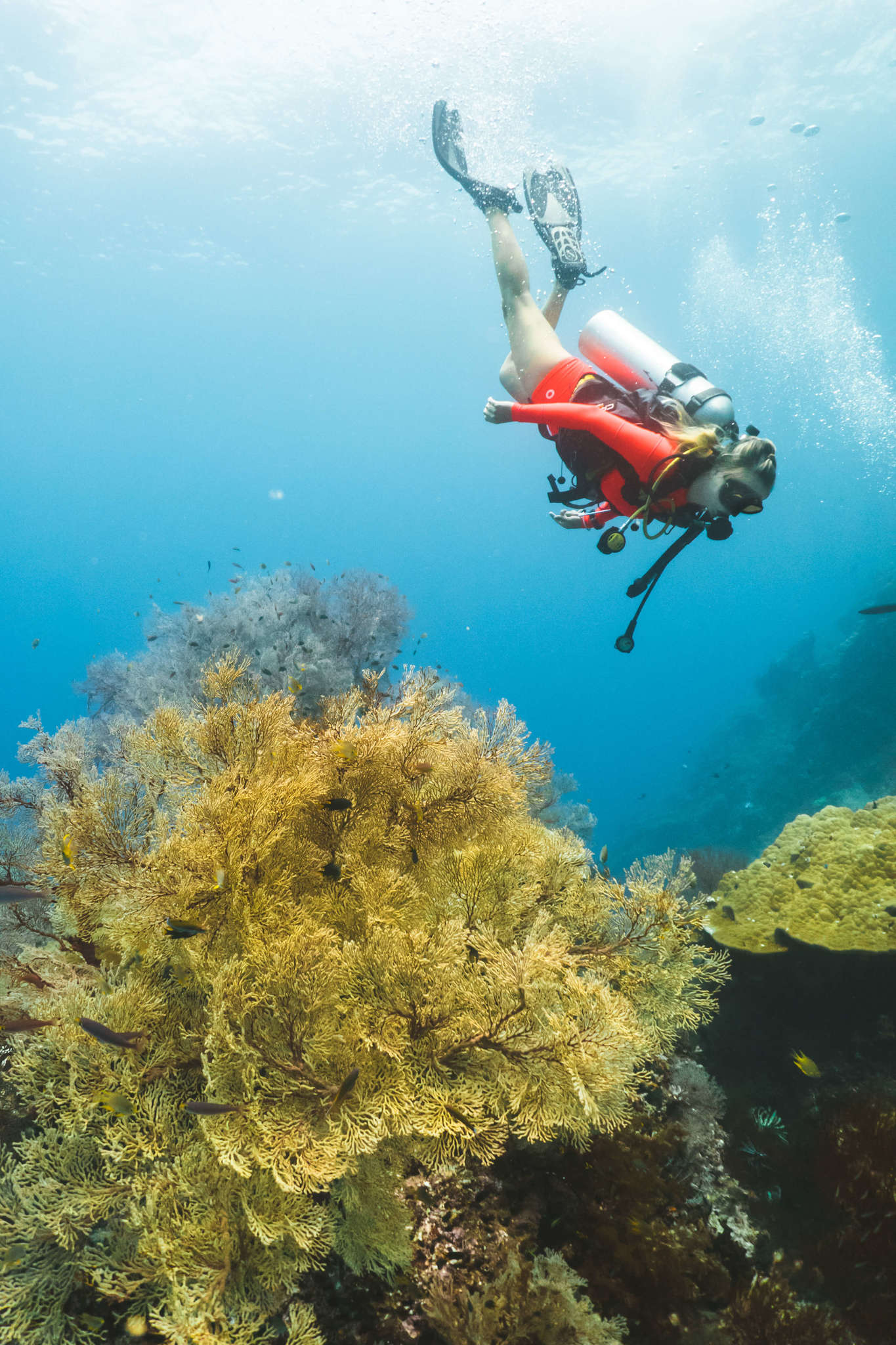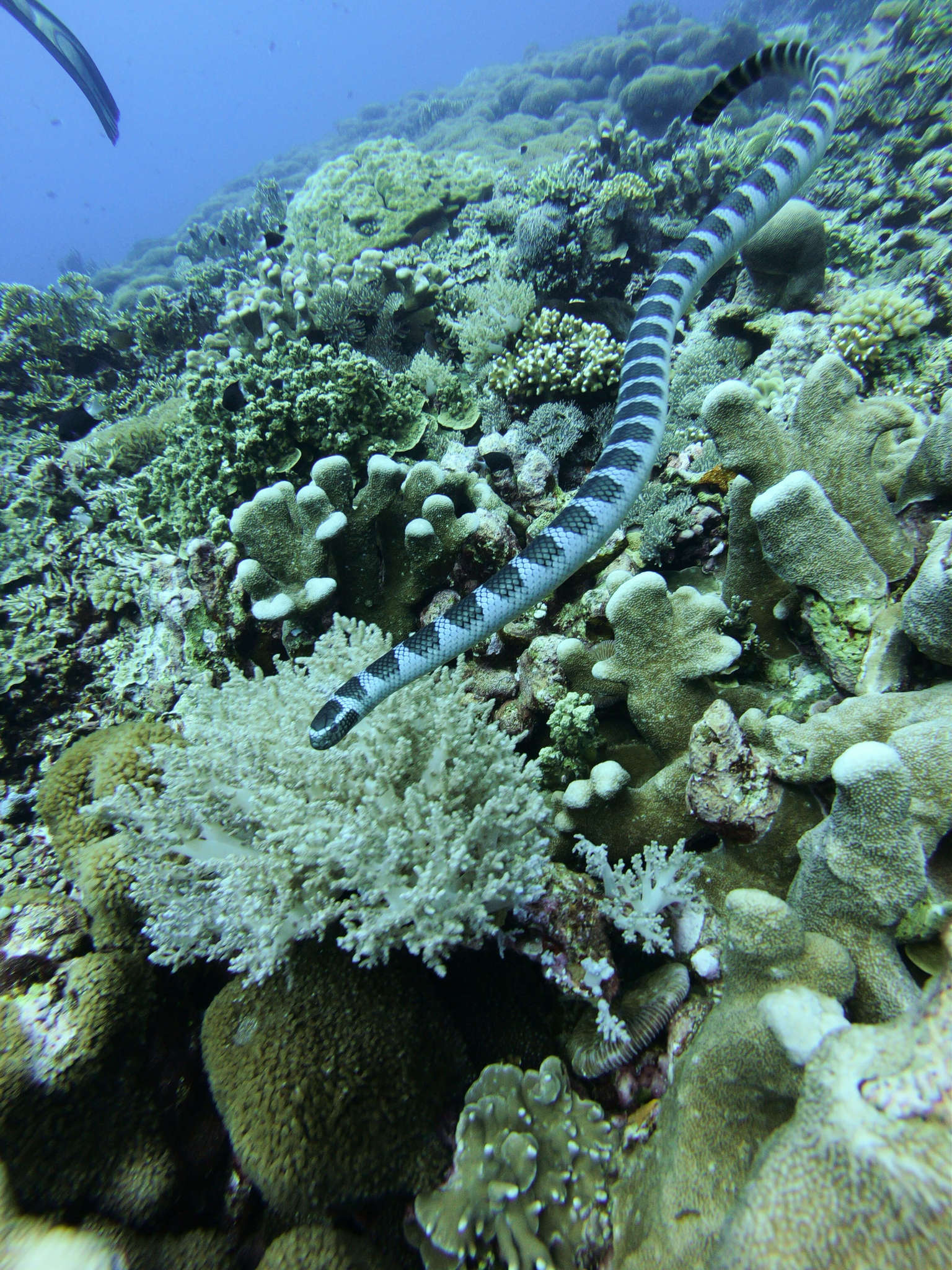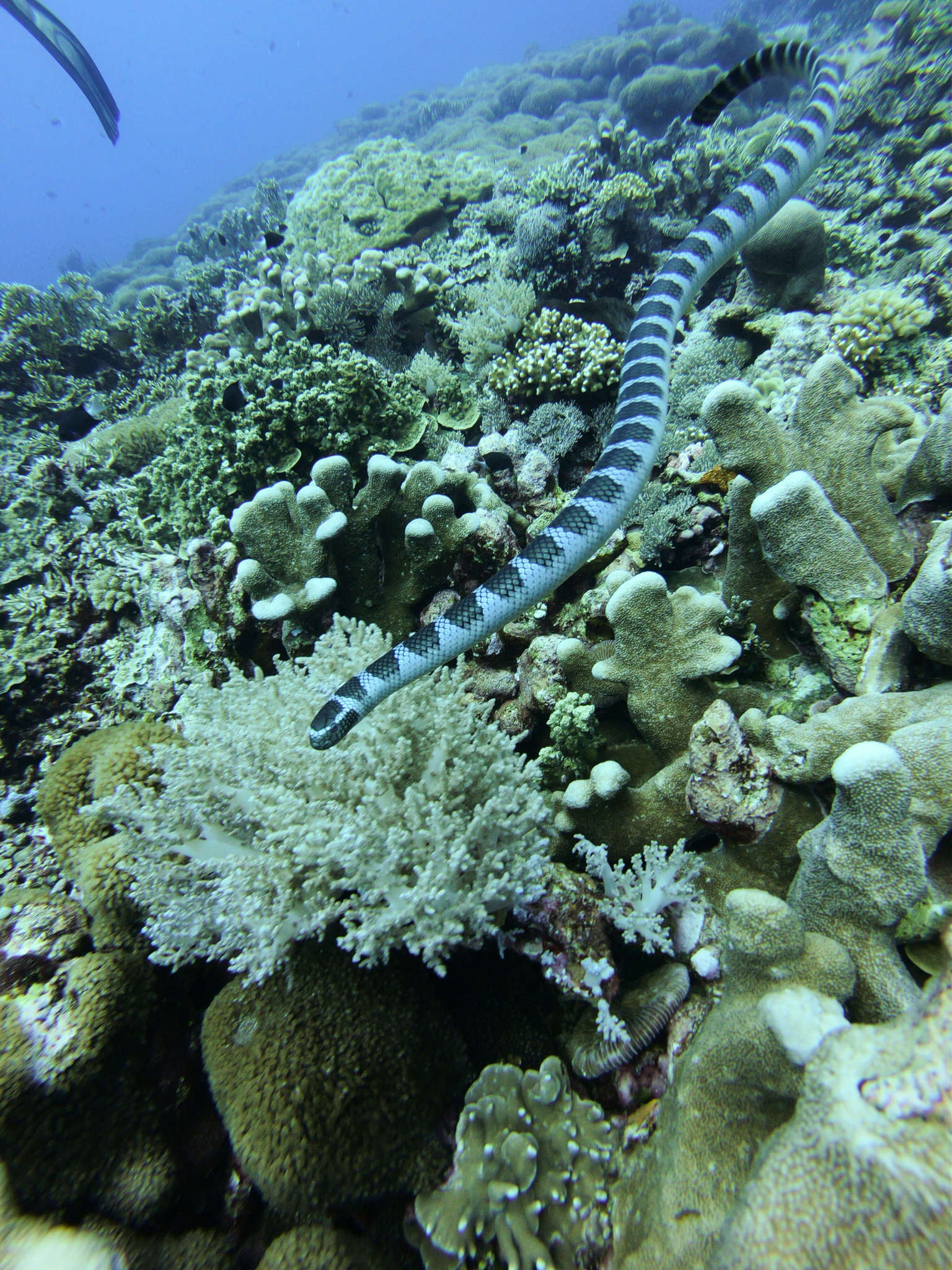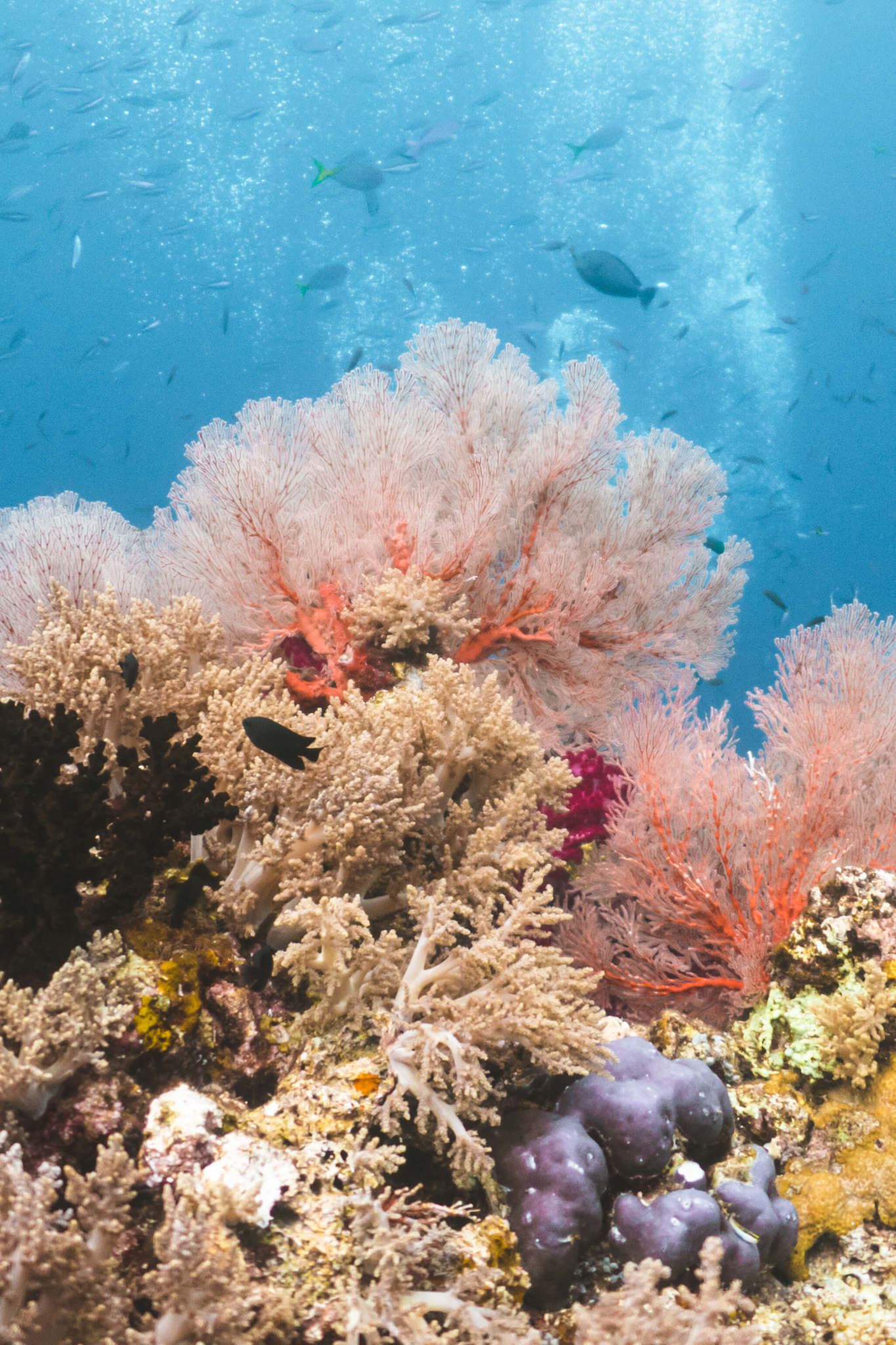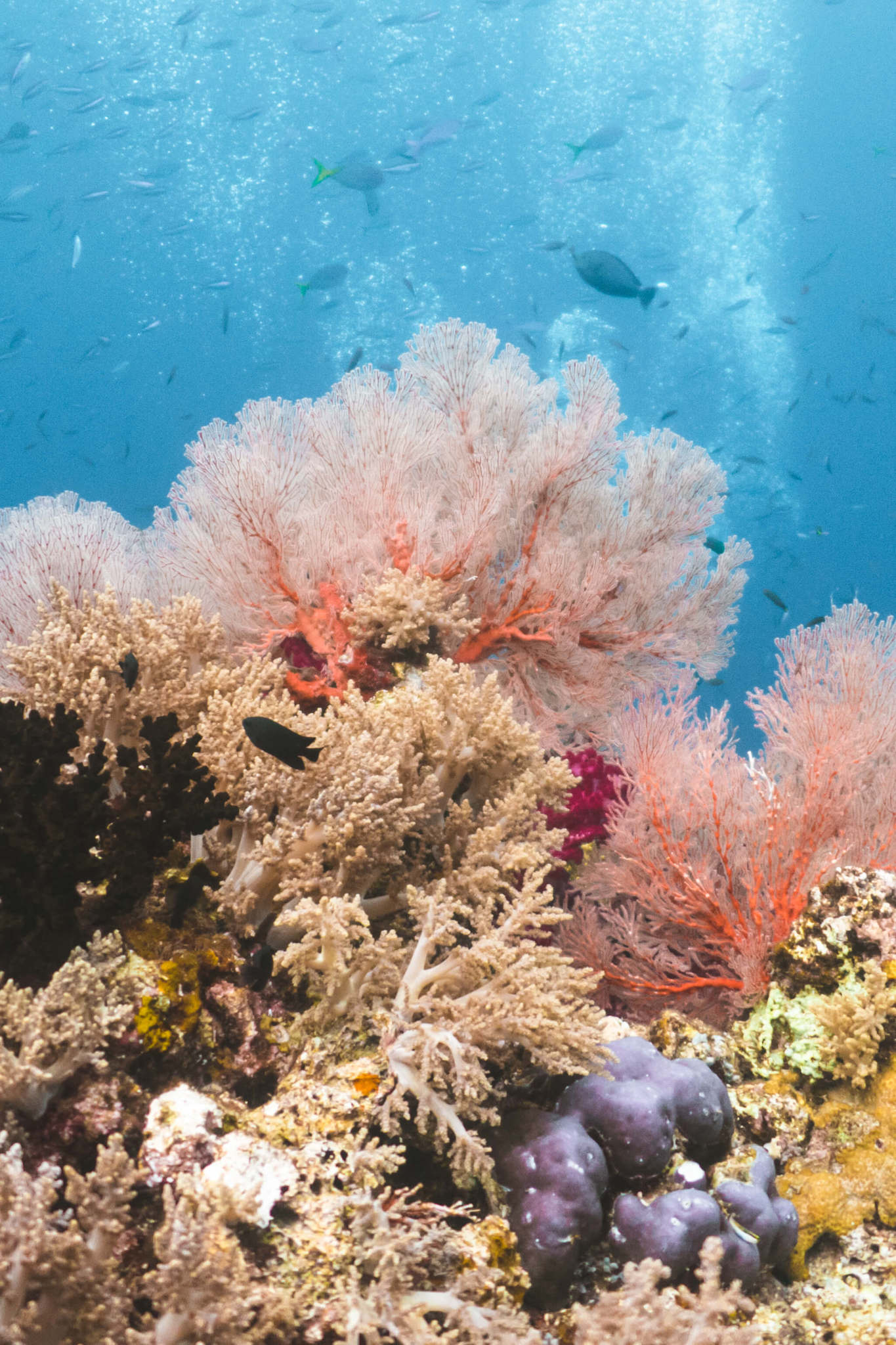 Diving in Raja Ampat and the Banda Sea
The local dive guides onboard Samambaia made the experience truly exceptional. They're experienced divers who are knowledgeable about every dive site, currents and the local marine life, so their pre-dive briefs were super helpful.
The crew was very safety-conscious. They always ensured that procedures were followed to keep us safe on and off the boat. On top of that, the crew is an all-around fun group who make the trip one for the books.
The liveaboard offered diving equipment for rent, so if you haven't purchased your own gear, or don't have enough room in your luggage, Samambaia has great rental options. As a bonus, they offered Nitrox for free to all of the Nitrox-certified divers.
I have been diving in some of the most stunning destinations around the world, and I would love to do a full Raja Ampat liveaboard (North and South) in the future, but my time in the Banda Sea was in a class of its own. A few of my favorite dives were Manuk Island or "Bird Island", where there are hundreds of sea snakes, and in Ambon, where you'll find world-class muck diving.
---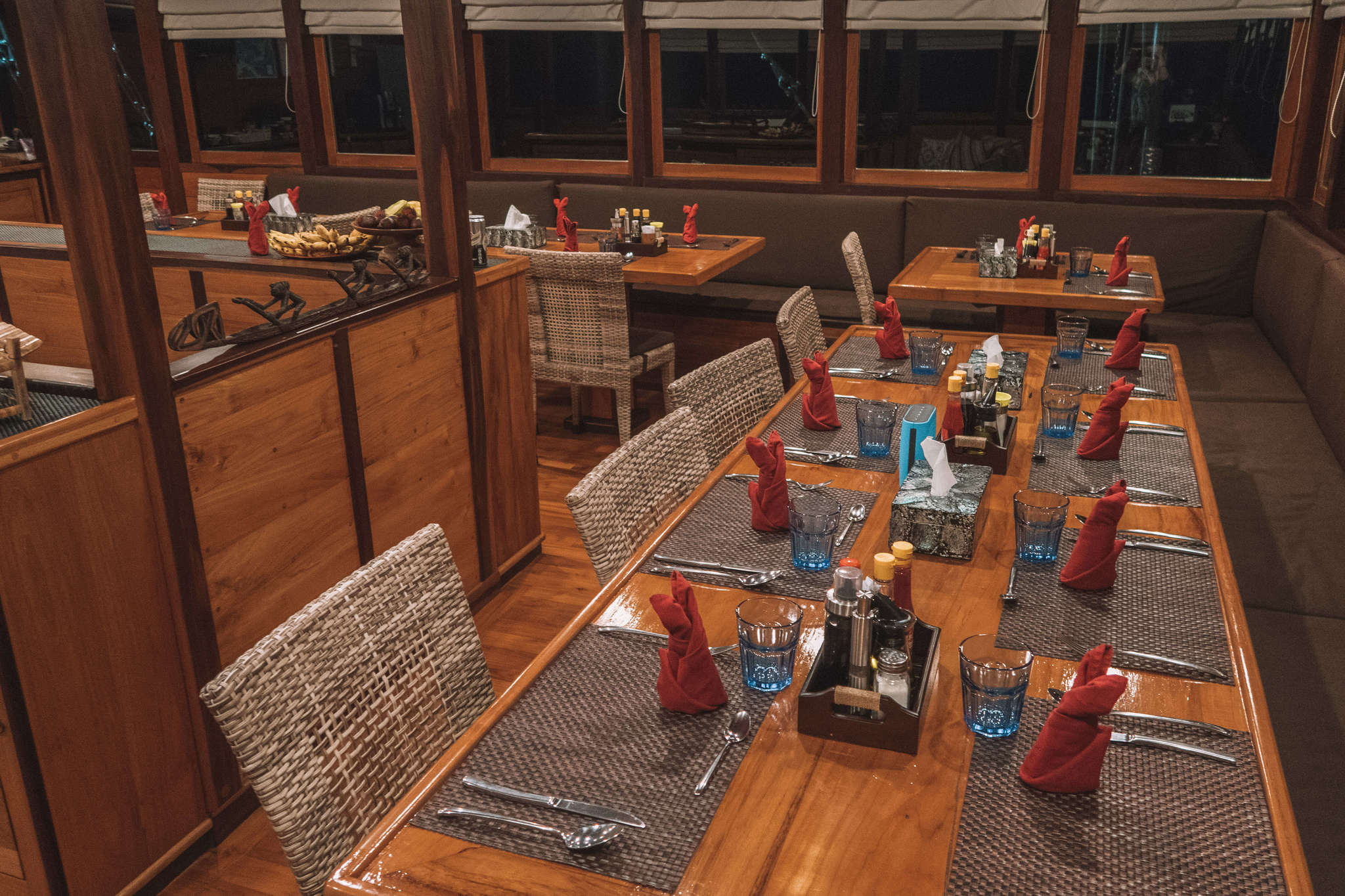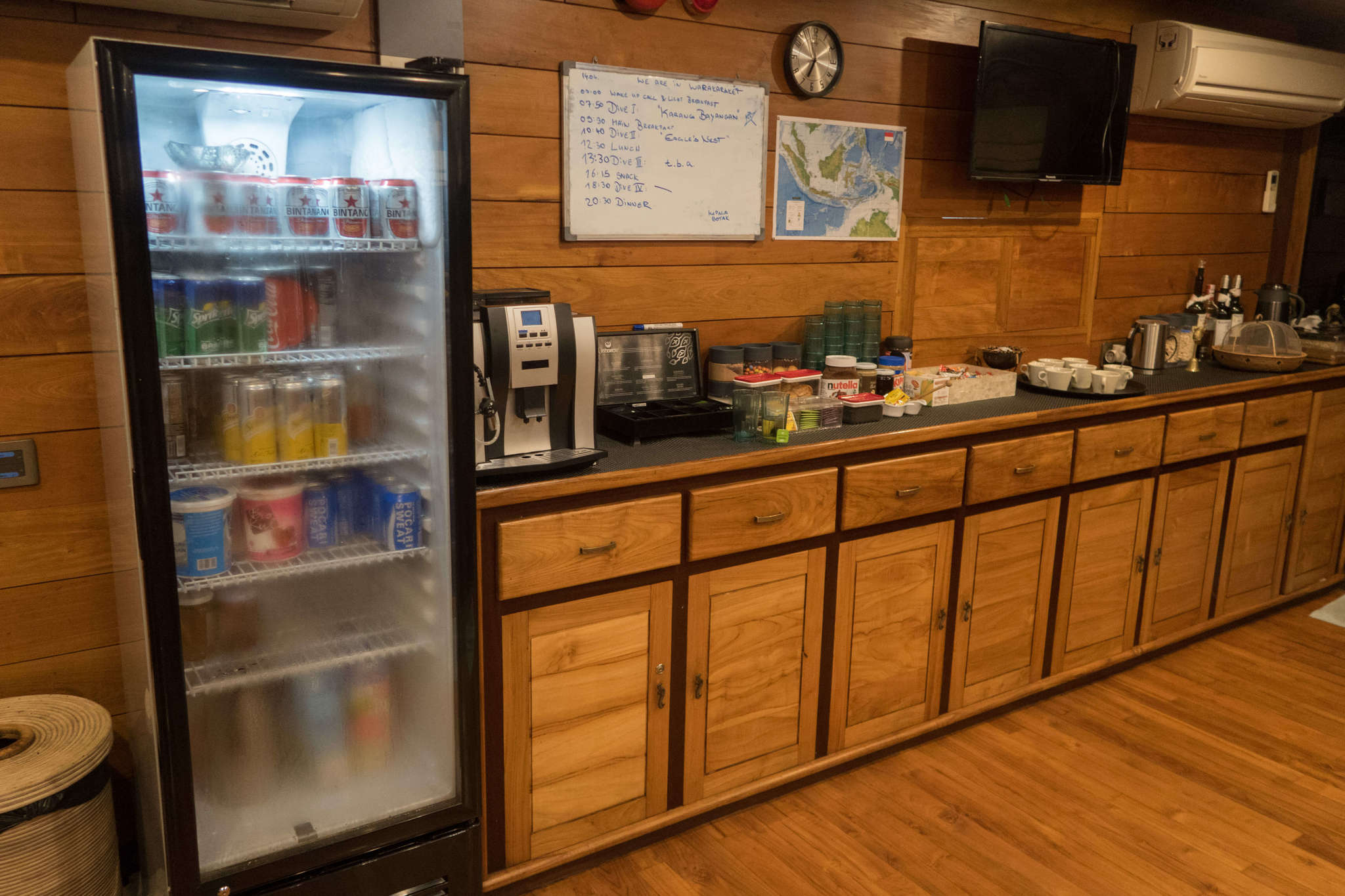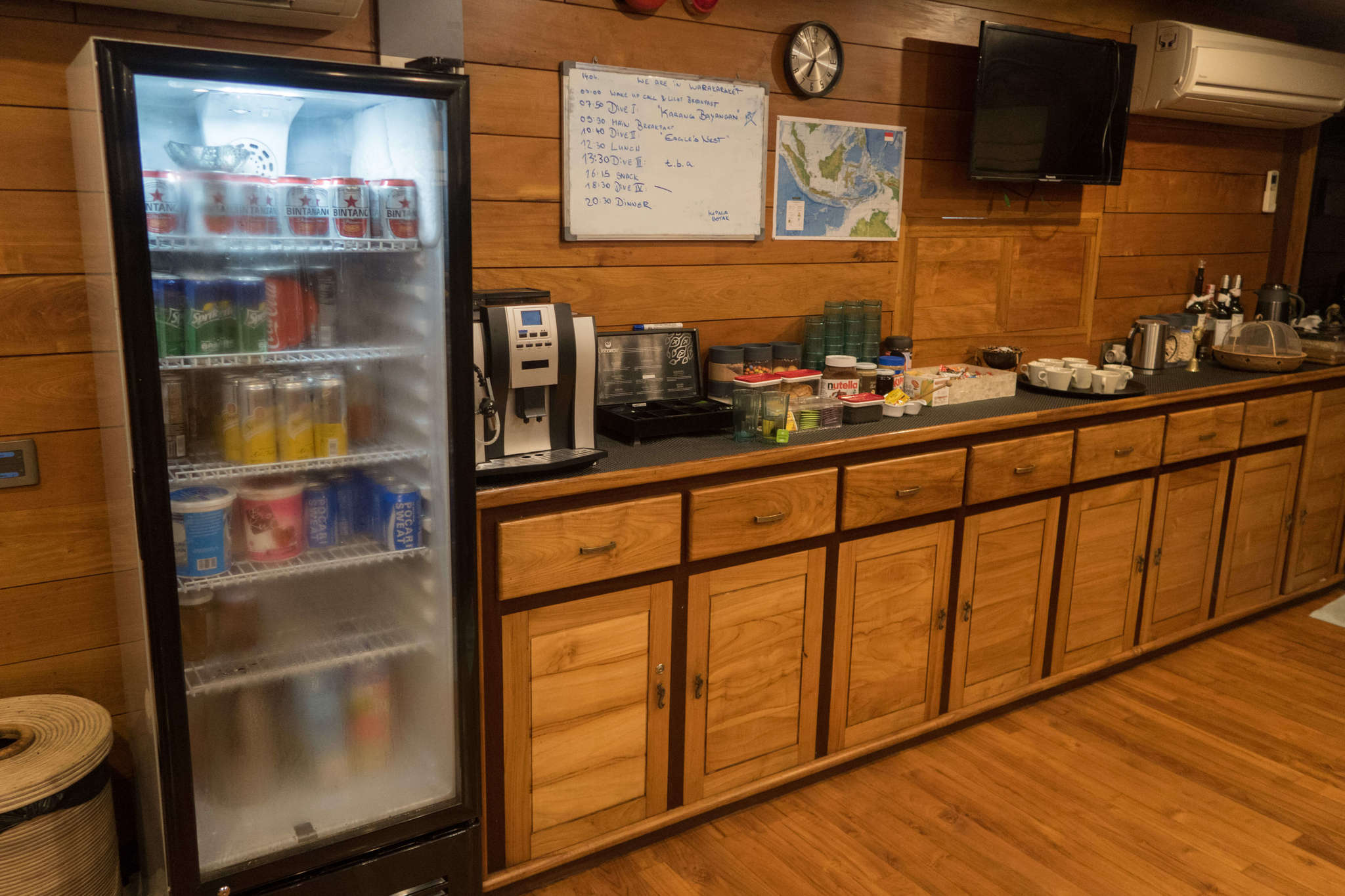 Food + Drink
All of the meals, non-alcoholic drinks and beer are complimentary onboard. So, you never have to worry about going hungry during the trip. Every morning, we were able to order our choices for breakfast so they were ready after the morning dive, and we enjoyed a set two-course lunch and a set three-course dinner each day. The meals were varied, and the crew happily catered to dietary needs.
On top of the complimentary offerings, there was also wine available for purchase or one could BYOB with a corkage fee. There are no spirits (hard alcohol) available for purchase onboard, so you're able to bring your own without a corkage fee.
---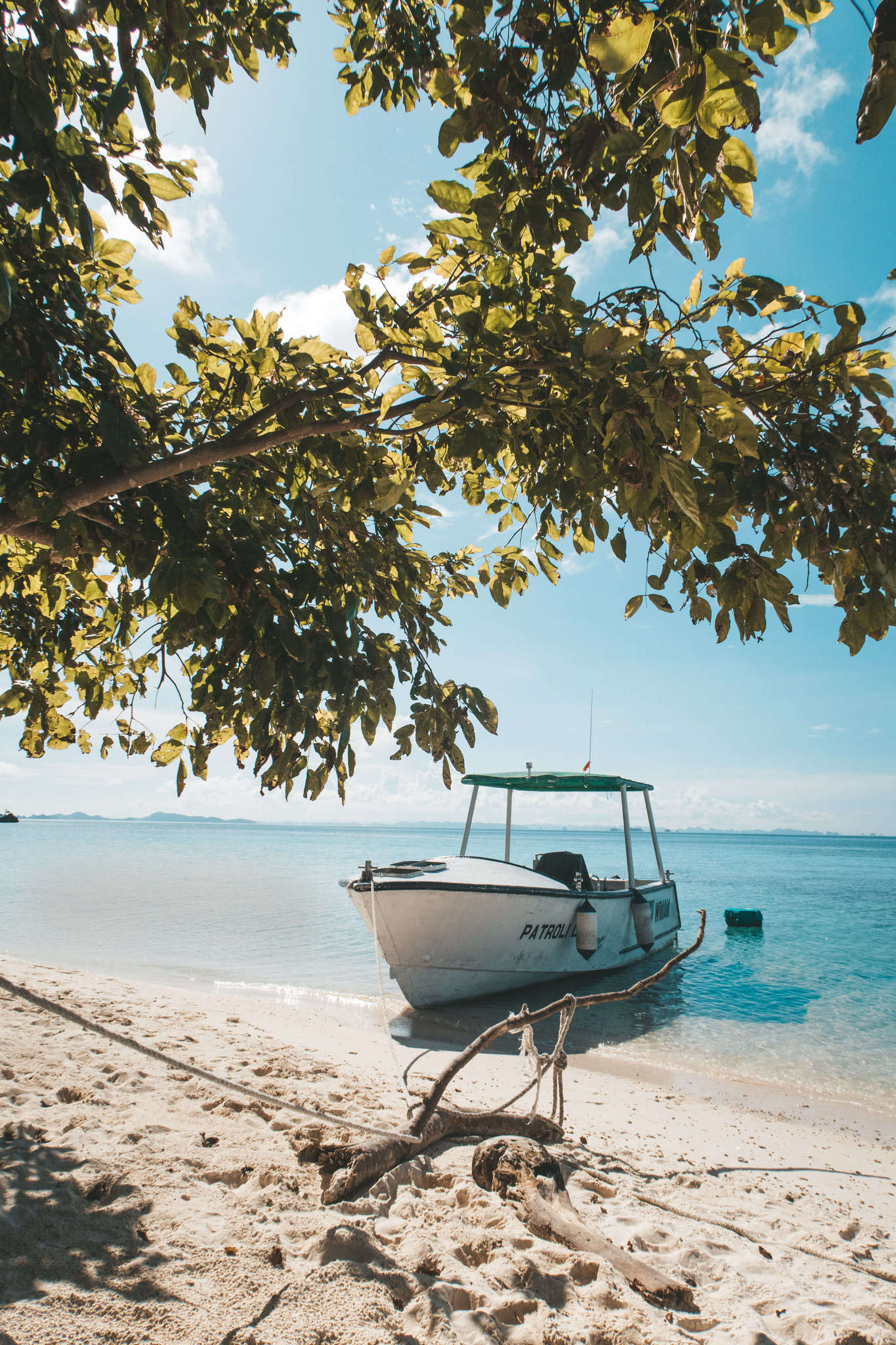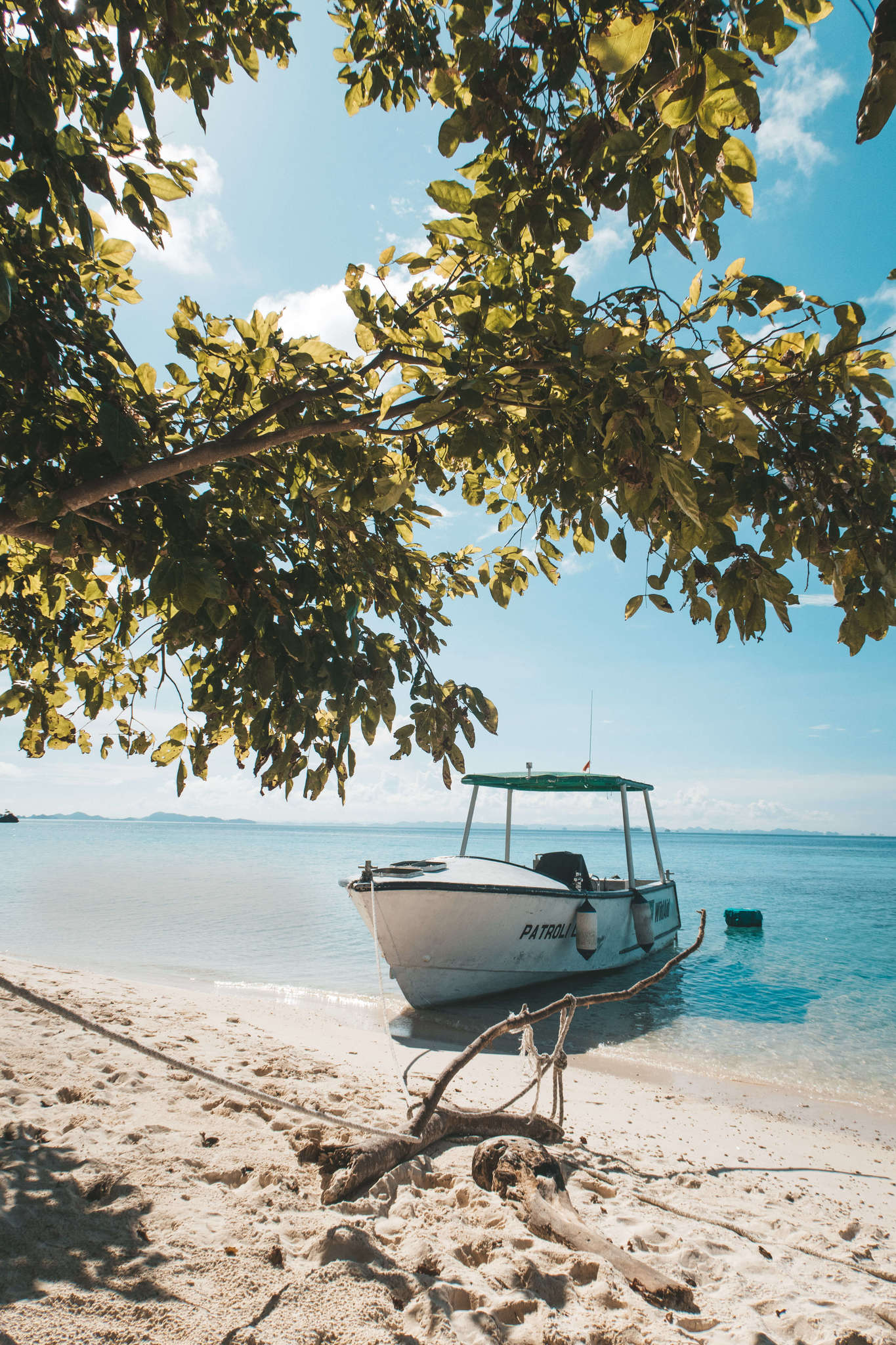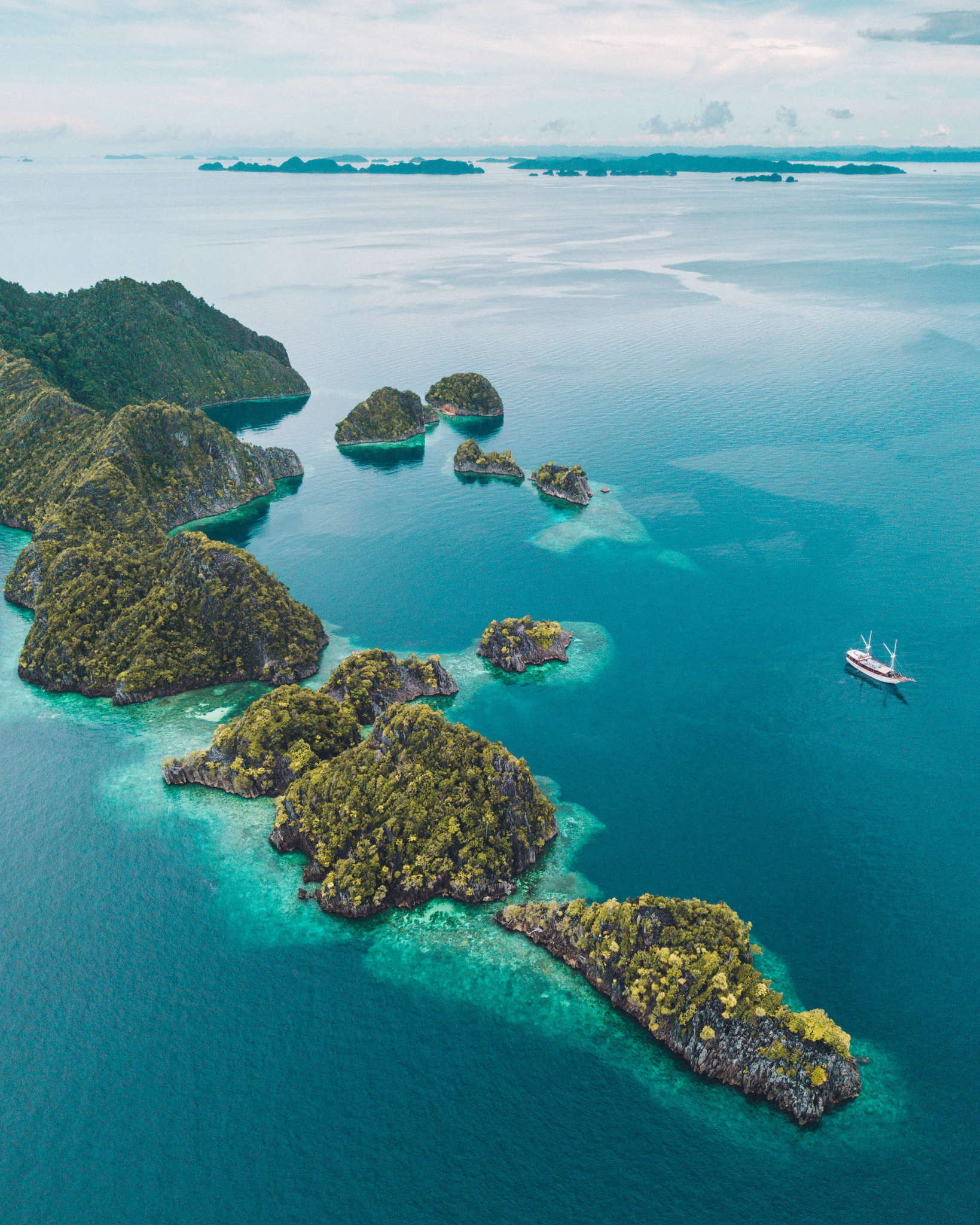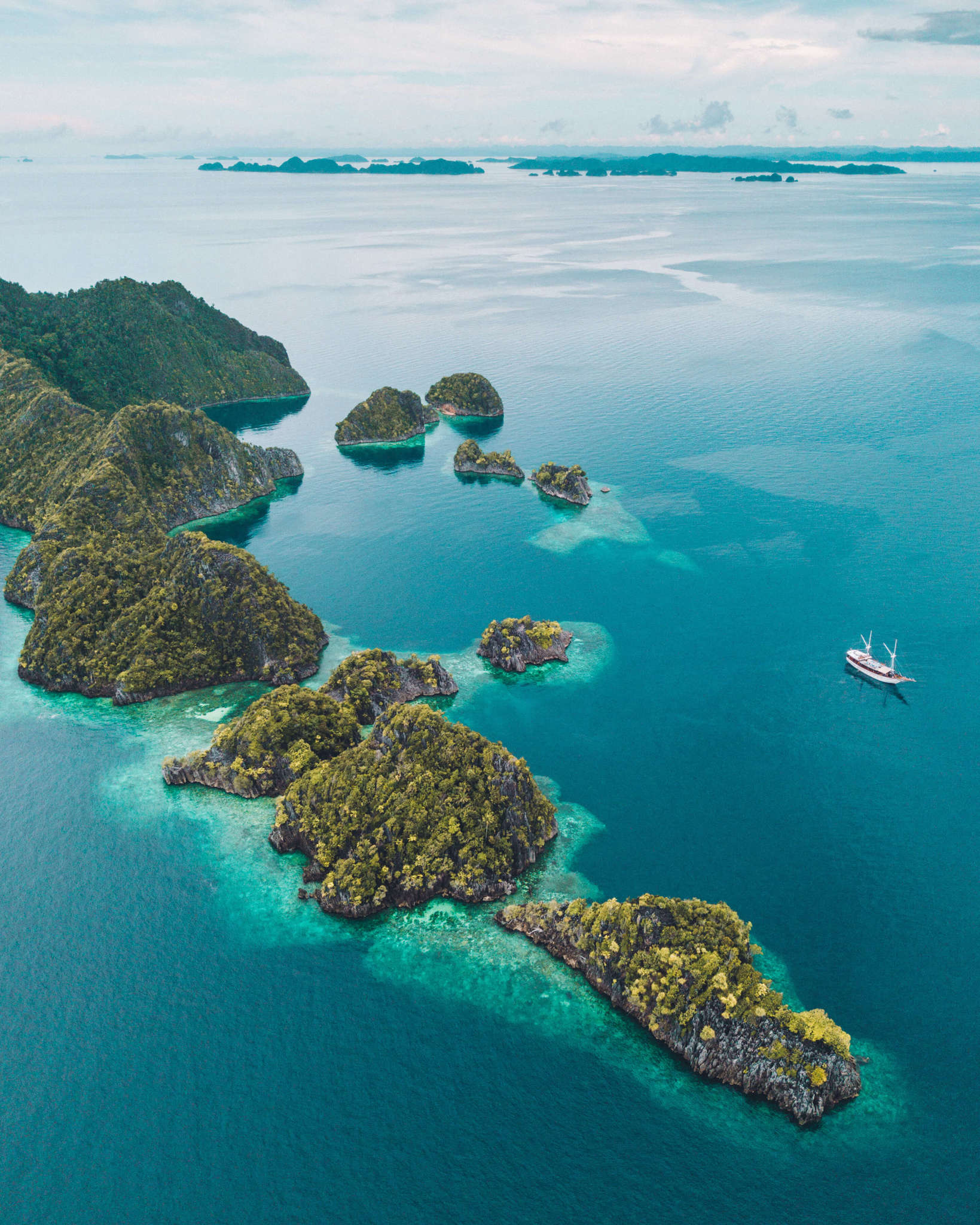 Activities + Excursions
In between dives, we had the opportunity to explore the beautiful lagoons of Raja Ampat via speedboat and/or kayak. On excursion days, we hopped on a speedboat to snorkel some smaller reefs and admire gorgeous, white sand beaches.
The Banda Islands have a long and fascinating history of spice production, and one of our trips on land gave us the opportunity to explore one of the charming little island towns on Banda Neira island.
Every route has different activities and excursions, so there is always something new to experience!
---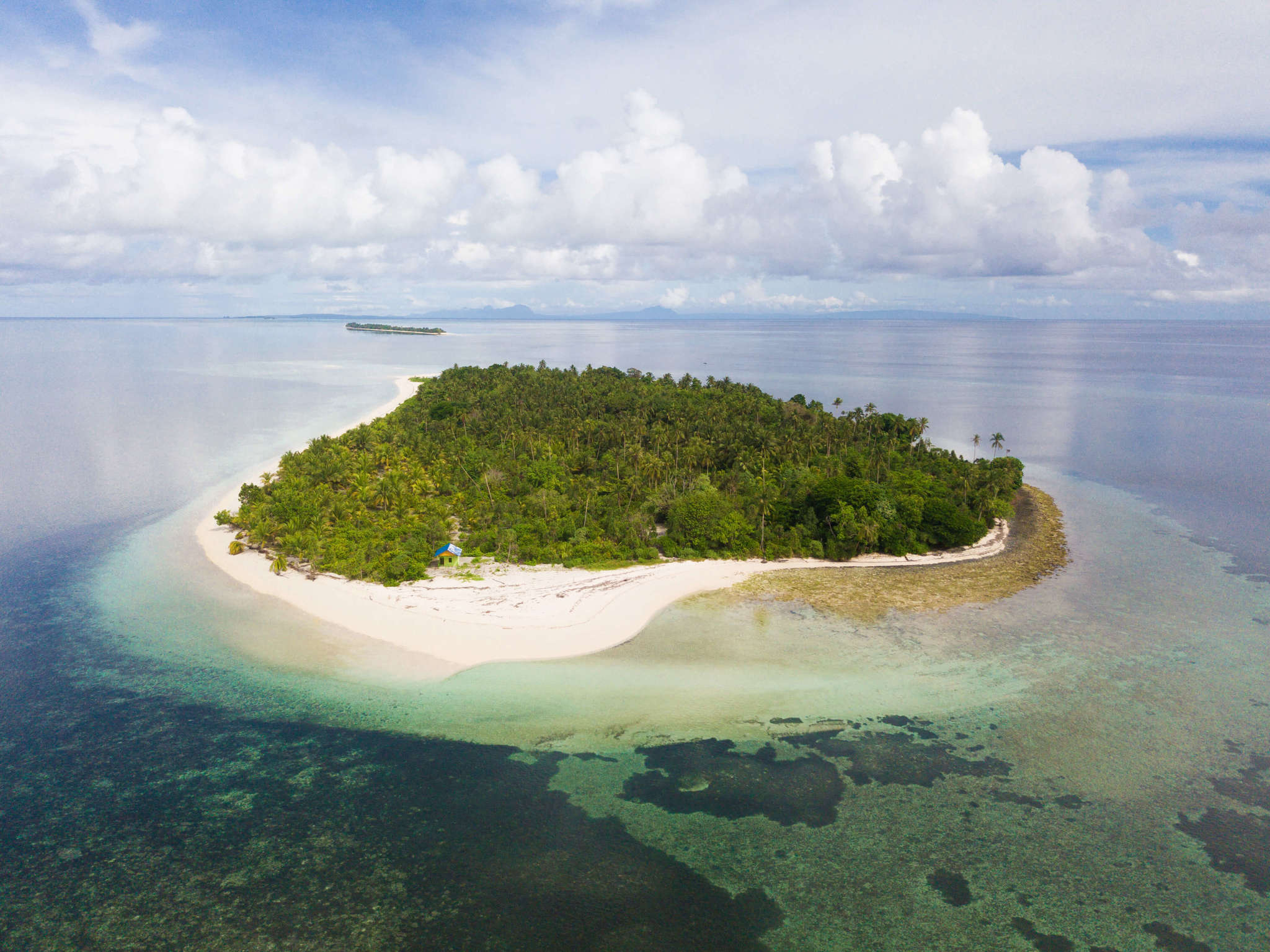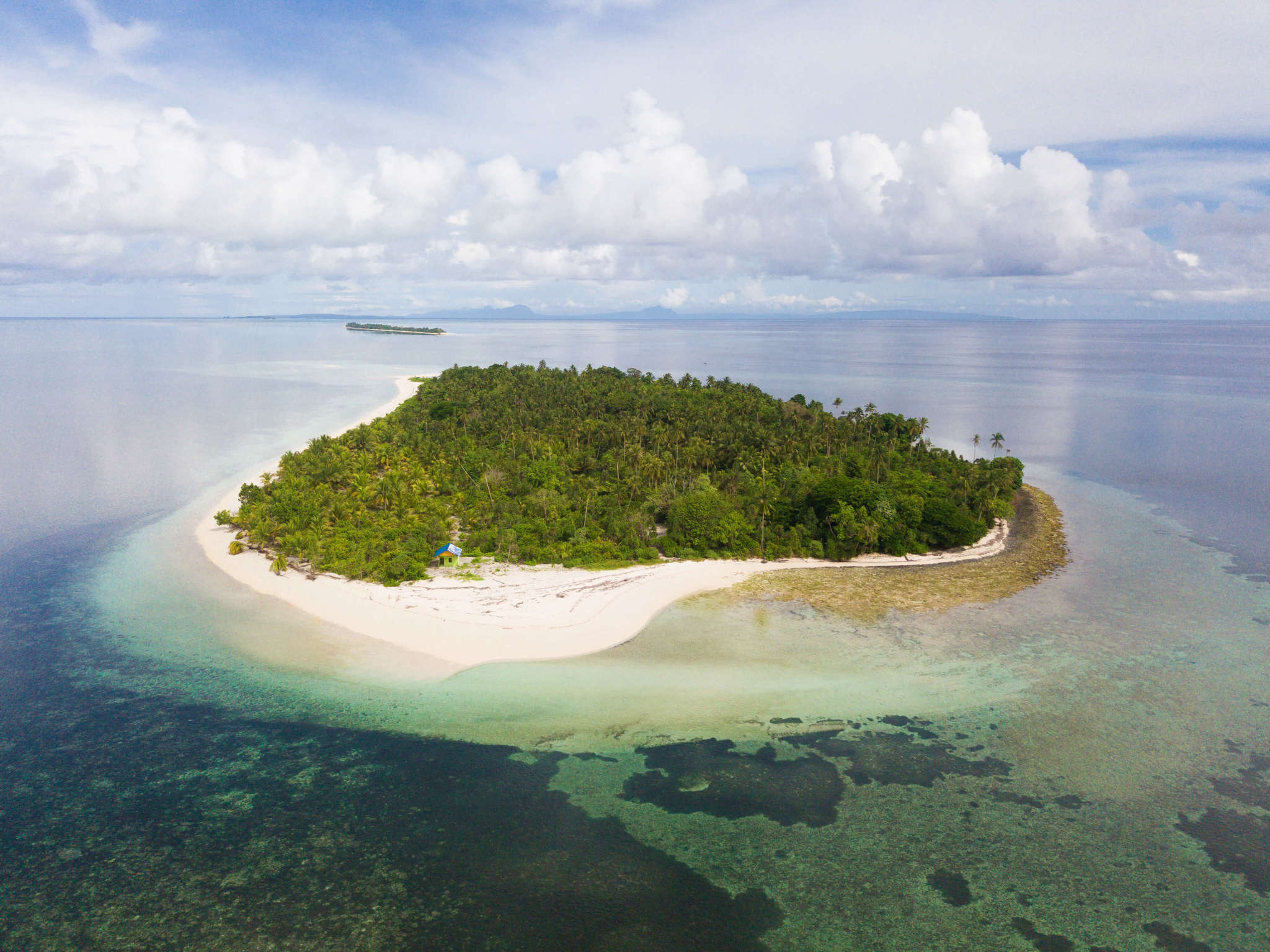 Other Samambaia Liveaboard Destinations
The MV Samambaia is one of the courses with the best diving. Depending on the season, the boat takes different routes around Indonesia to get the most ideal diving and weather conditions.
You can choose between routes through Raja Ampat, Komodo Islands, Alor and the Banda Sea. They're all good options, so the best pick just depends on when you want to go.
---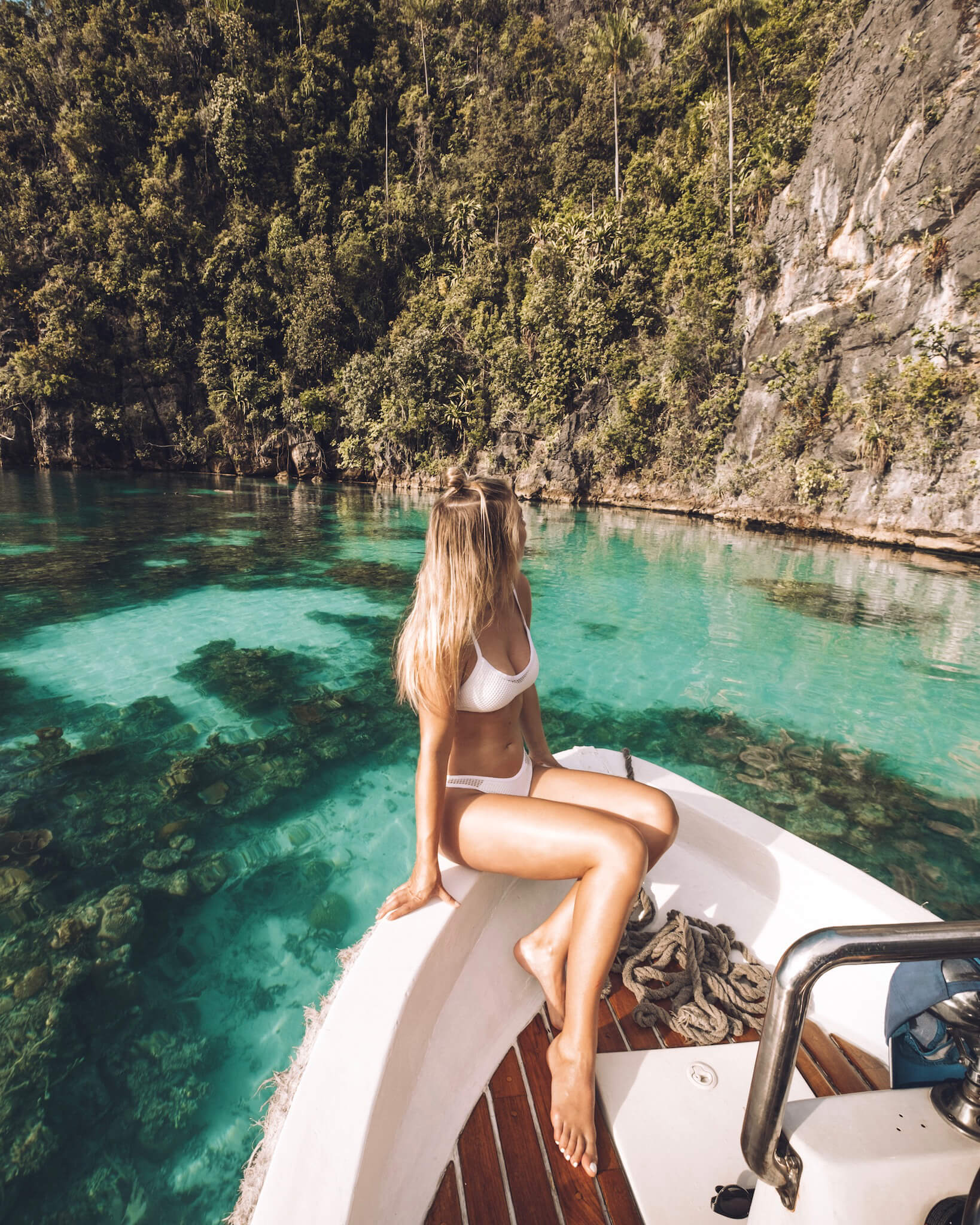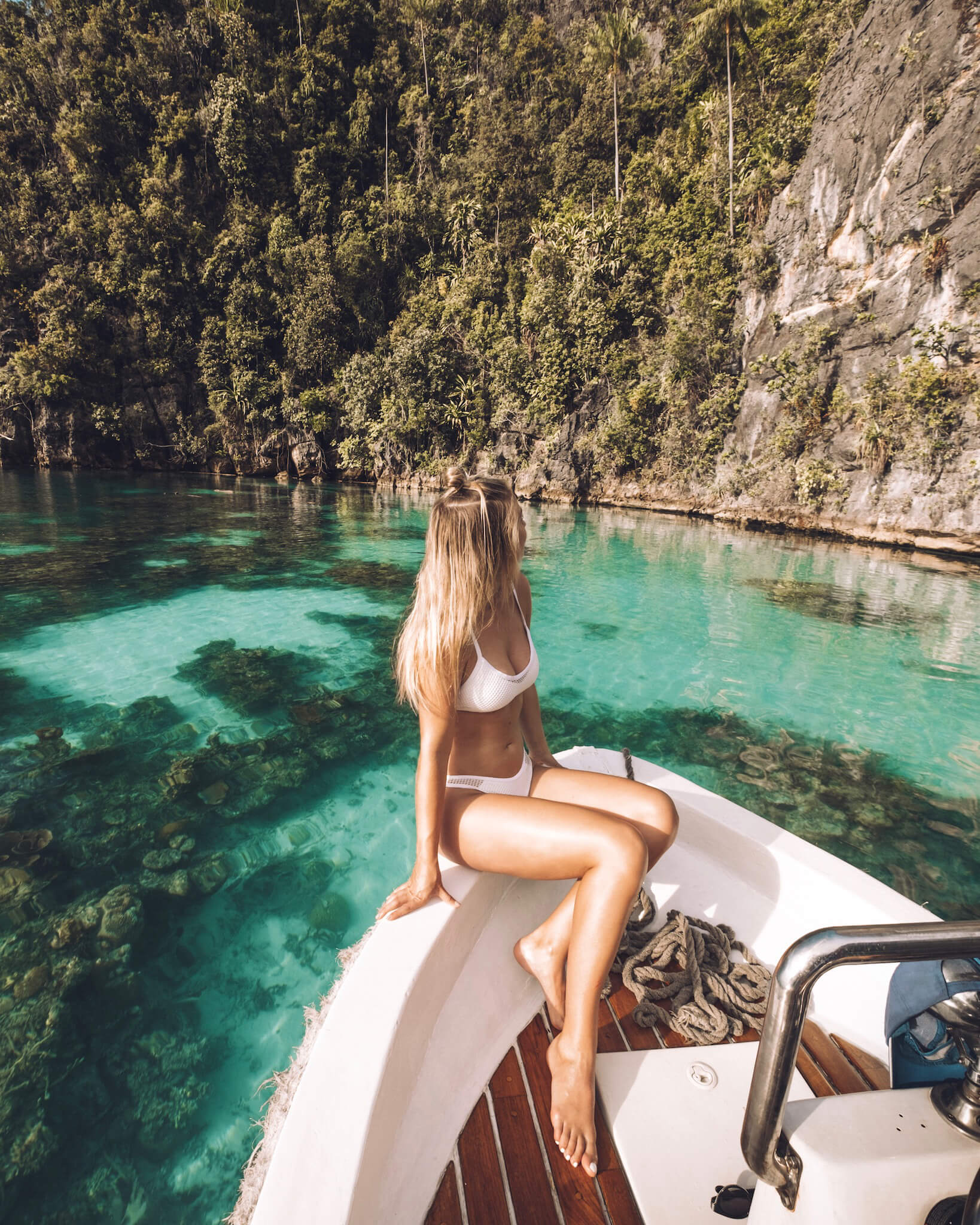 My Personal Experience
This was a once-in-a-lifetime experience that I'd love to turn into a regular part of my diving calendar! Given the option, I'd do the complete Raja Ampat cruise with both the north and south options.
All of the islands are stunning, and I would love to have more time to explore them.
Interested in booking your own Indonesian liveaboard adventure? Check out LiveAboard.com!

Thank you to Samambaia Liveaboard and LiveAboard.com for hosting me during this adventure. As always, thoughts and opinions expressed in this post are entirely my own.