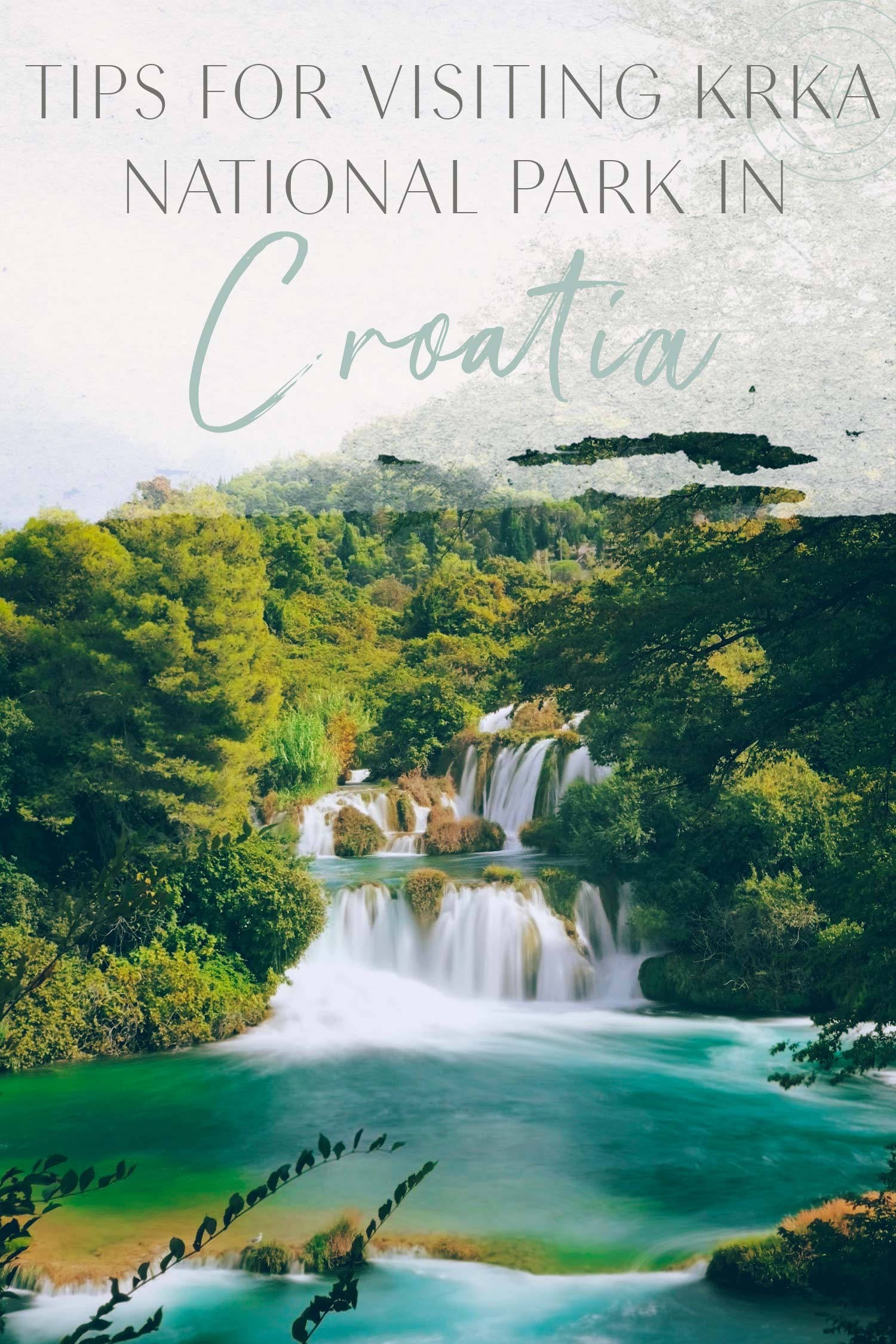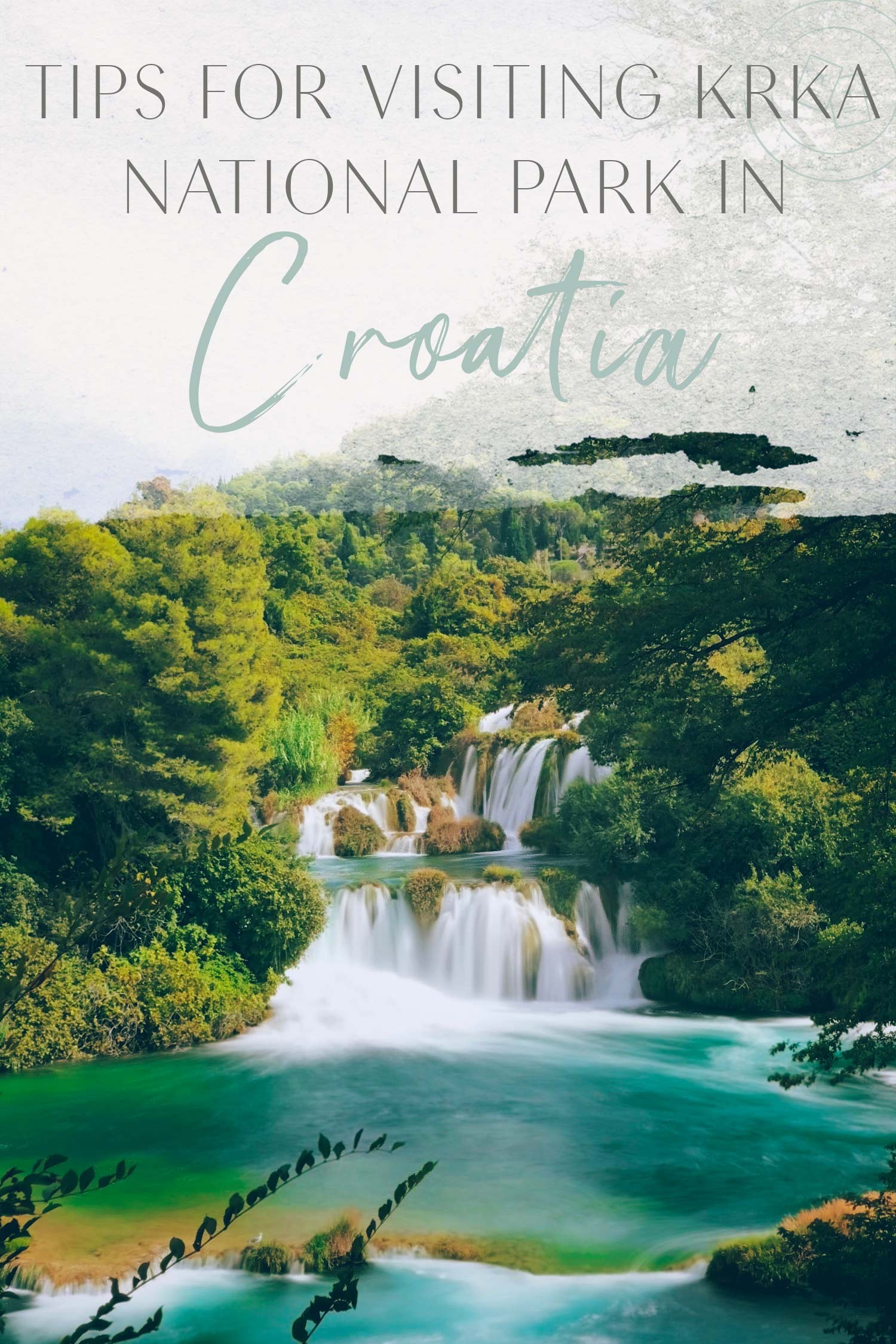 Updated: January 2020
Krka National Park is one of Croatia's best-known attractions, and the naturally colorful pools here provide a spectacular backdrop to relax with friends and to swim in the pristine waters.
While I was planning my trip to Europe in summer 2014, which included running with the bulls in Pamplona, lounging on the beautiful beaches of Mykonos and exploring the ancient Acropolis in Athens, there was an opportunity to go sailing to the southern islands of Croatia with The Yacht Week.
I had seen photos of Plitvice Lakes and Krka National Park on Pinterest and they were some of the most serene natural wonders I had ever seen. There were hundreds of waterfalls pouring into small pools that were as green as emeralds.
It looked like something out of Peter Pan's Never Never Land. I thought to myself, "I've seen some pretty stunning places in my life, but there's no way this place is real." But Krka does exist, and it's prettier than any picture does it justice.
Here's my experience visiting Krka National Park in Croatia!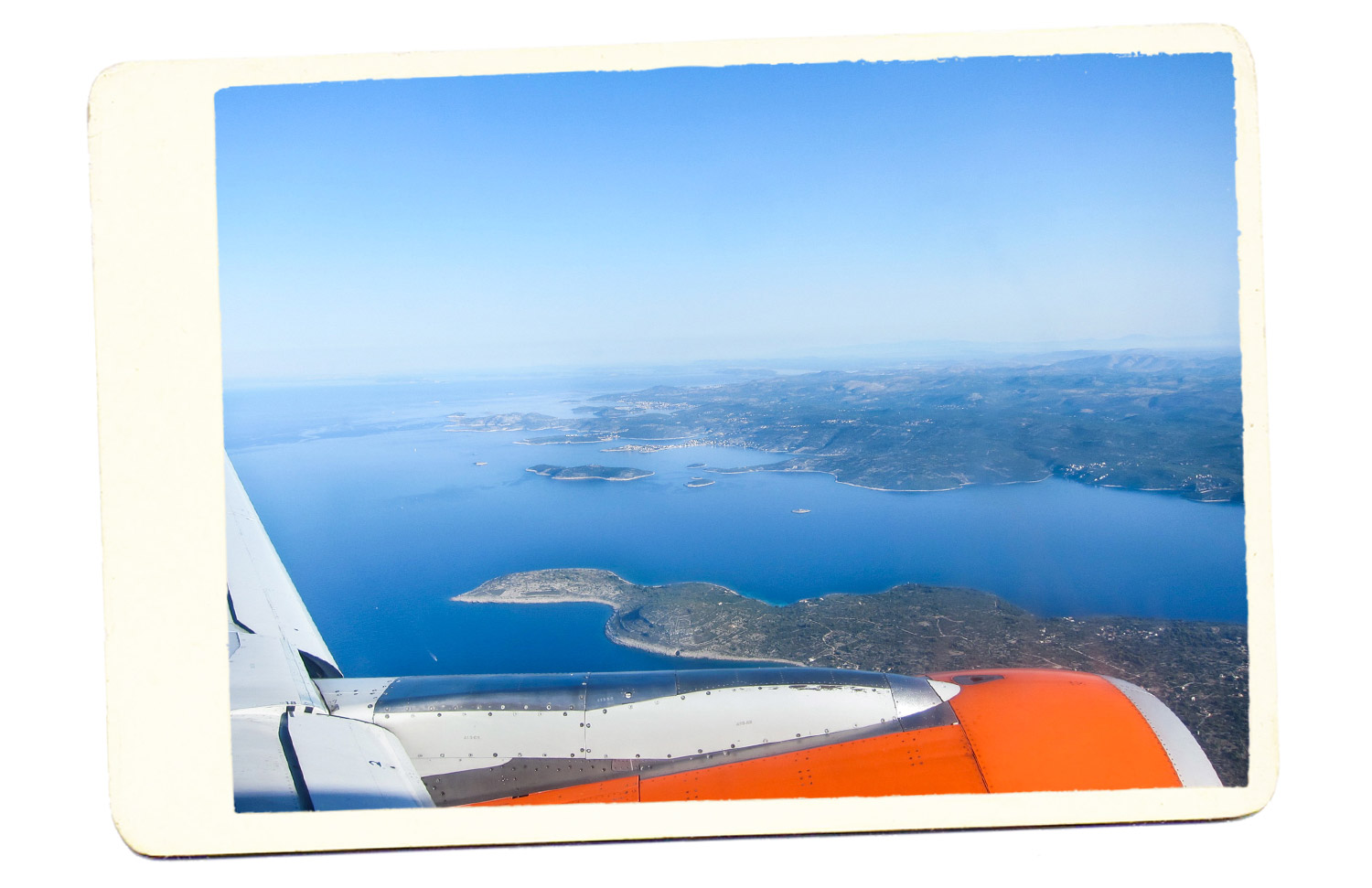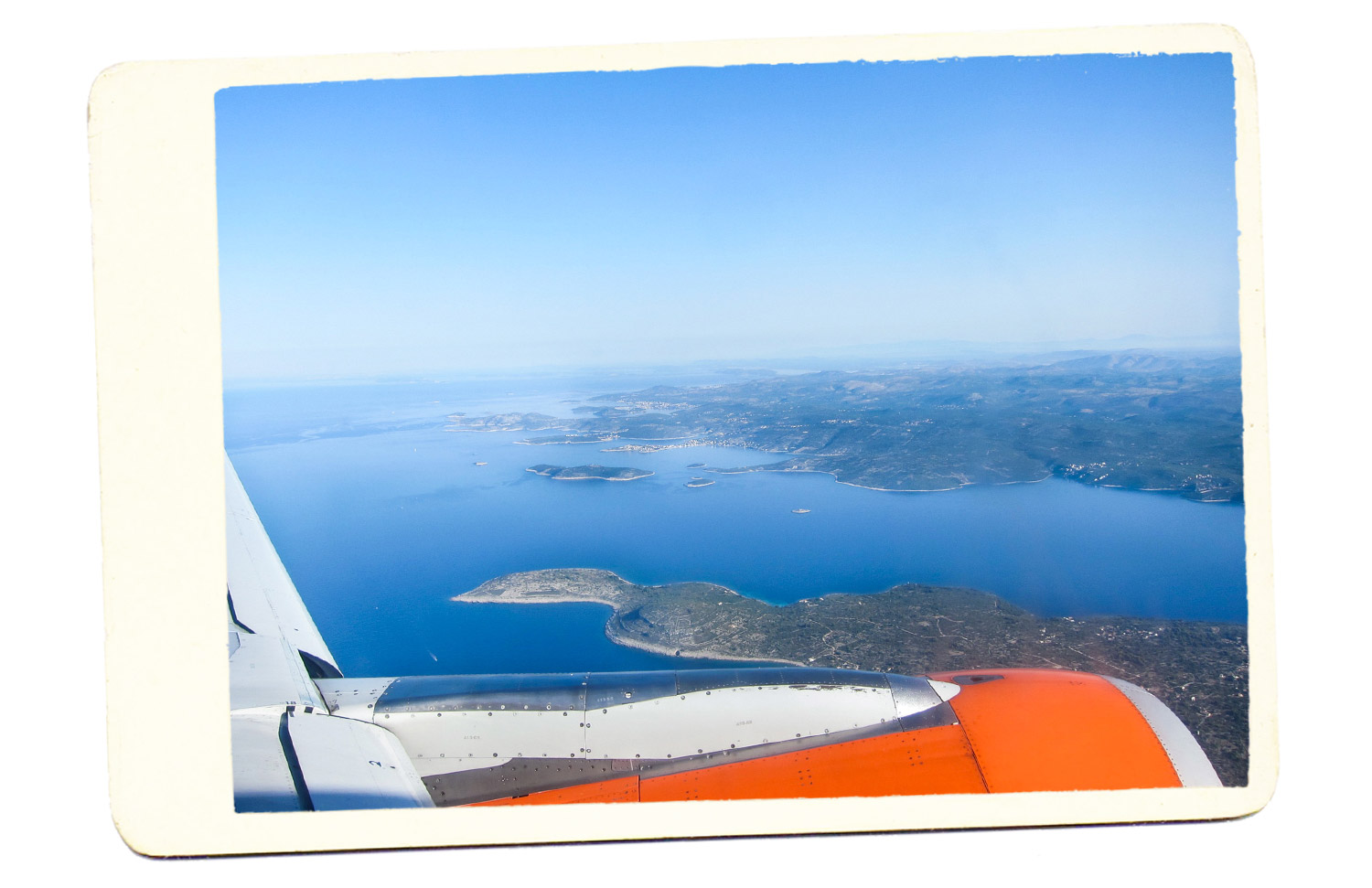 Getting to Krka National Park
On my way to The Yacht Week, I flew into Split, Croatia and allowed for a few days of sightseeing before setting sail. I walked around town to do some research with local tour operators and I came to find out that Plitvice was a 12-hour day trip from Split.
*Heart crushed*
BUT, I then was told that Krka National Park was much closer, and so I decided to do a day trip to Krka National Park with Adriatic4You that included a tour of the historic town of Šibenik (say the Š like shh, so it is pronounced Shi-beh-nick).
If you'd like to make the trip to Krka on your own, you can grab a daily bus from the Split Airport or the Split Bus Station to Sibenik—the trip will take you about 1 hour and 40 minutes—and from Sibenik, you can then take a bus to Skradin, a town just outside the park.
At Skradin, you can embark on one of the ferry excursions of the Park.
If you're arriving from other parts of Croatia, you'll want to make your way to Sibenik and then travel on to Skradin and Krka National Park from there.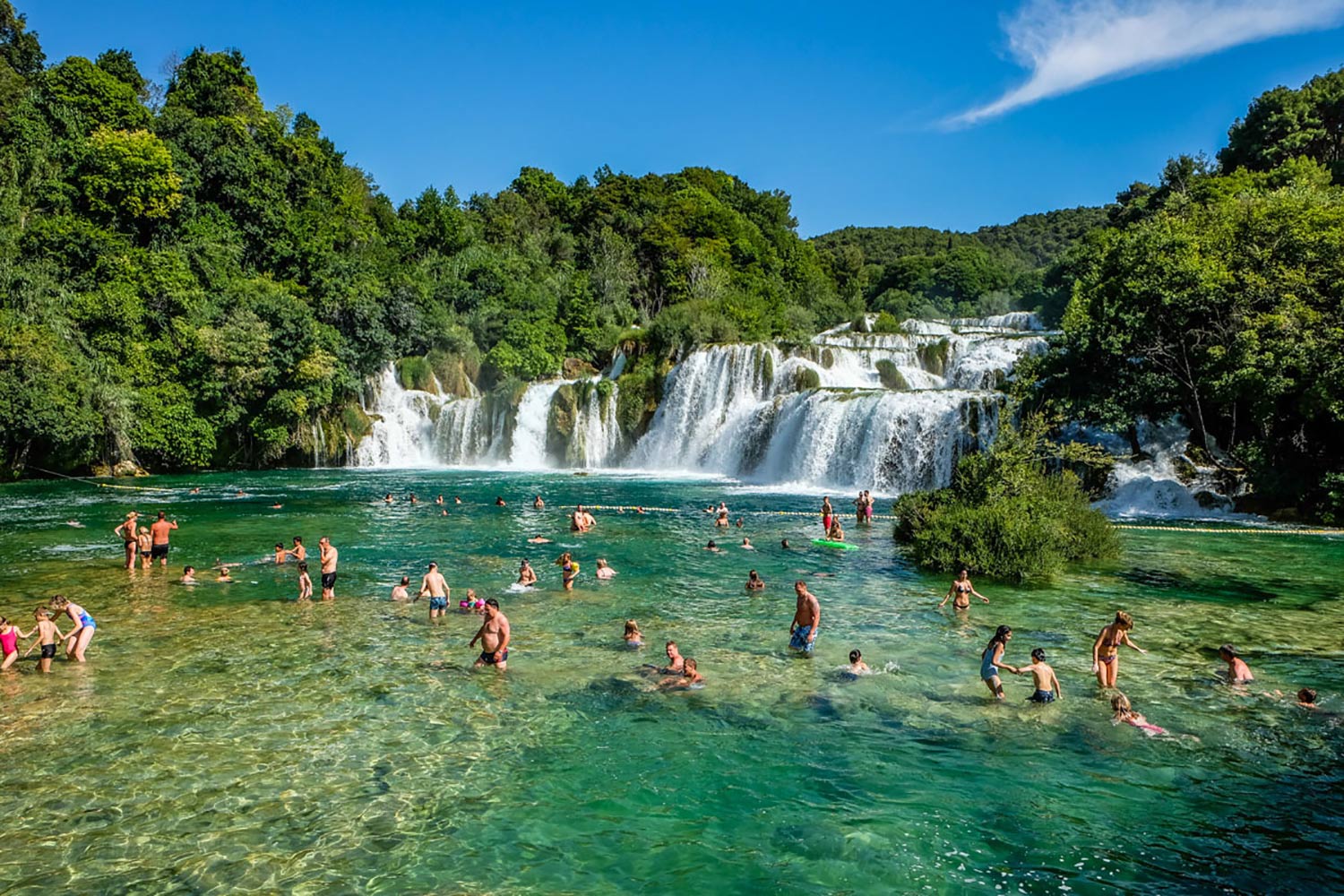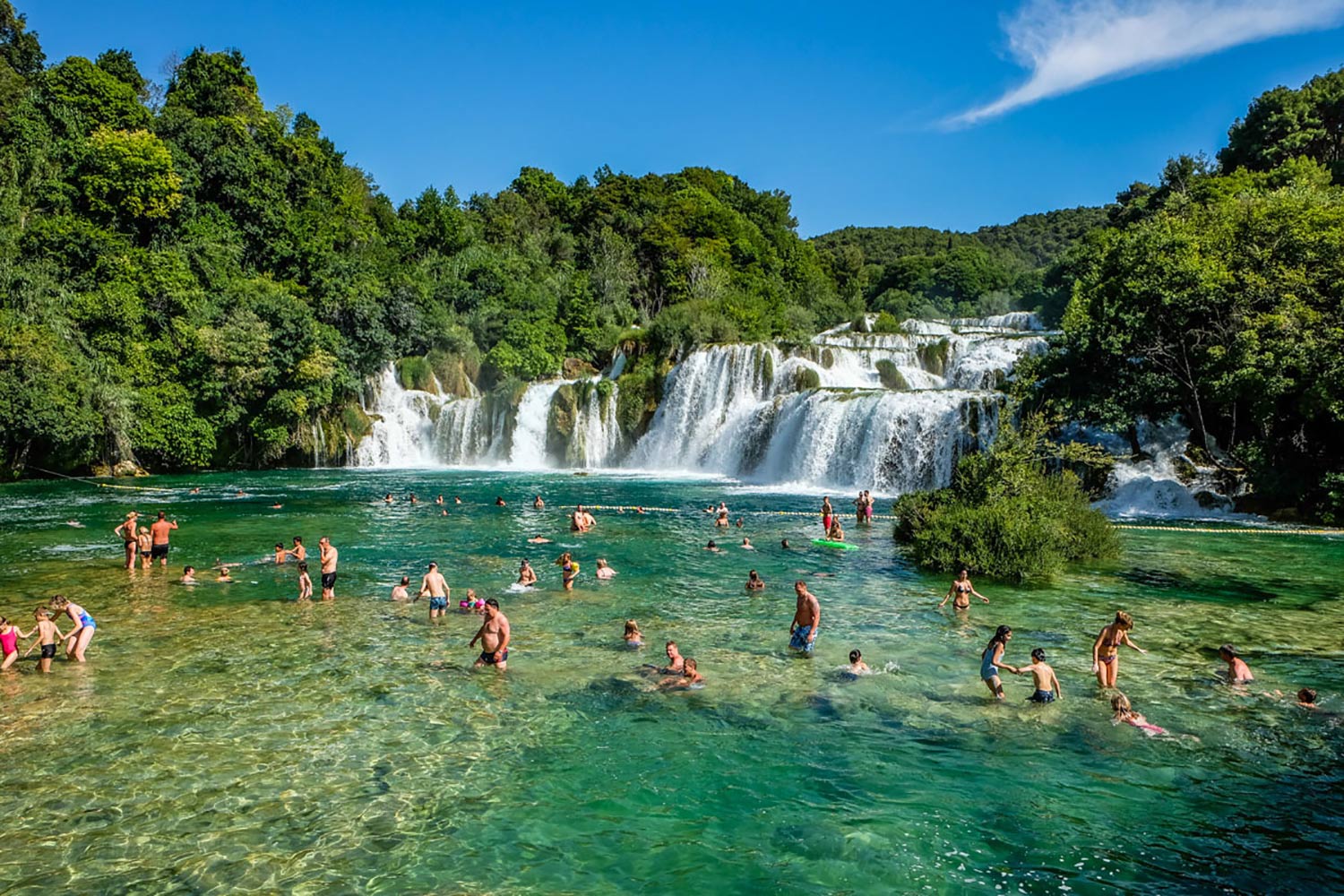 Visiting Krka National Park
We left bright and early in the morning and I was pleasantly surprised to be spending the tour with an awesome guide named Darijo. Along our drive to Šibenik, he filled us in on all of the destinations we were passing by, like the city of Trogir, and gave us a wealth of information on the history of Croatia and Dalmatia—the region of Croatia we were in which is on the eastern coast of the Adriatic Sea.
We arrived at Šibenik (a UNESCO World Heritage site) and toured the Cathedral of St. James. The cathedral is unique in that it is a fusion of both Renaissance and Gothic art. Šibenik was also one of the first cities to have electric street lights—even before major cities like London, Paris, Munich, and Barcelona!
After spending a short time in Šibenik, we drove about 20km to our final destination, Krka National Park. Arriving at the park was a bit unremarkable because it merely looked like any other nature reserve, but that all changed once we began our hike.
Even before getting to the biggest waterfalls, the beautiful water was flowing all around us.
We were guided by Darijo through one of the many trails in the park where we learned about the magic and wonder of the incredible natural phenomena Krka and Plitvice. While Plitvice is more well known and is a more popular tourist destination, there is little difference between the two other than in size.
What is so fascinating about these lakes, caves, and waterfalls (aside from incredible natural beauty) is that they are formed from calcium carbonate, or limestone, which becomes travertine which only grows about 1 cm each year.
You can imagine just how long these beauties have been quite literally growing!
Once we reached a fairly high vantage point, Darijo stepped aside to reveal the incredible Scradinski Buk Waterfall. Far down below, there was a footbridge that crossed the lake where people were swimming at the base of the waterfall! It was one of the most impressive sights I've ever seen.
I was mildly distracted from the rest of the tour on the hike.
I couldn't wait to jump in that impressive green and blue-colored water! We finished the tour after learning that there are over 860 species of flora and many endemic, rare, and endangered species of fauna at Krka National Park.
We had plenty of free time to explore further trails and take a dip at the base of the Scradinski Buk waterfall. I was stripped down to my bikini and splashing around before I even had time to think about my iPhone in my hand.
Note:
I received a reader note in July 2021 that said they are no longer allowing swimmers by the Scradinski Buk Waterfall. So keep that in mind!
So here's your reminder to pack a waterproof phone case… wink wink.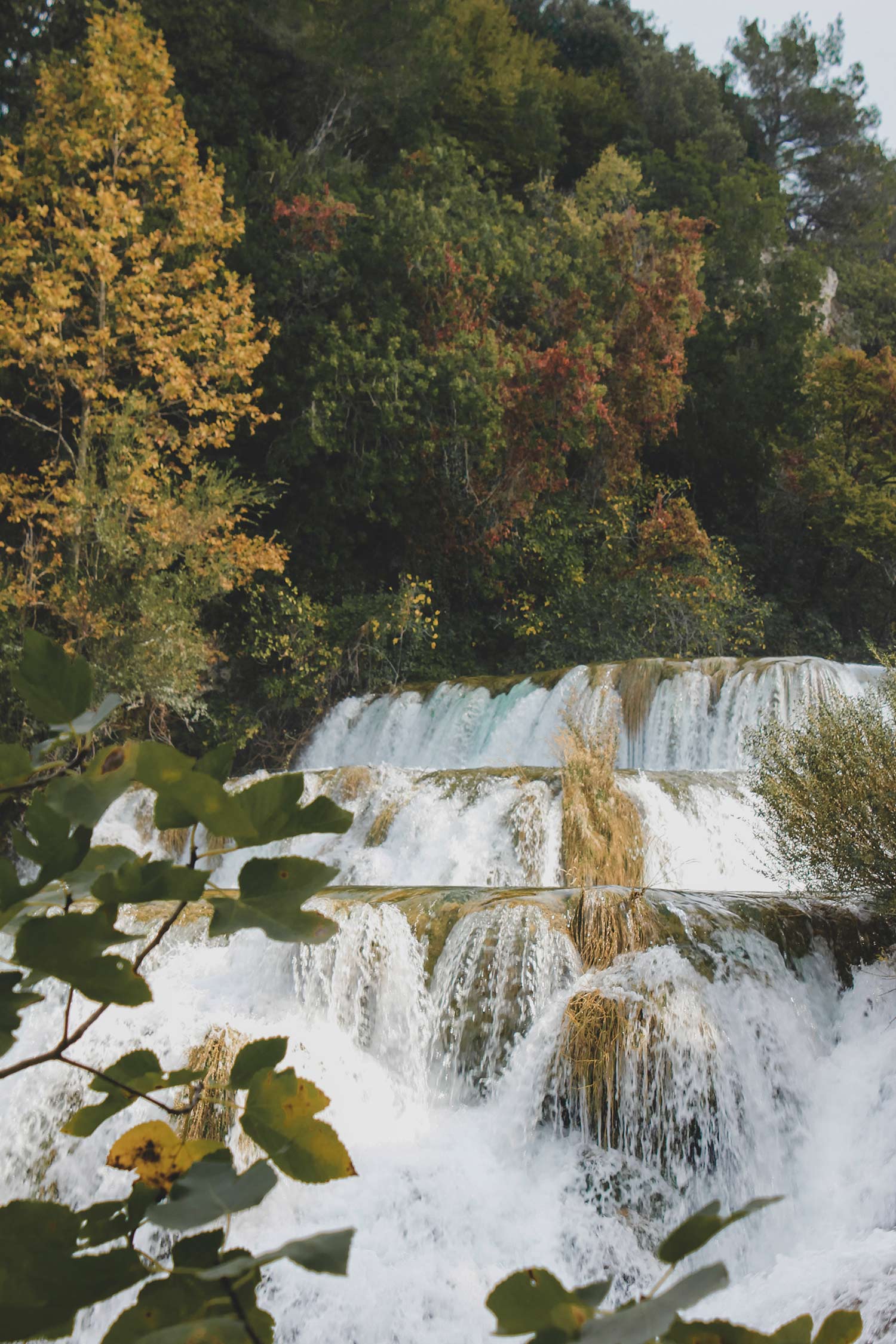 Other Helpful Tips
So, needless to say, Krka National Park did not disappoint. I learned some important lessons thanks to this natural wonder:
Do Your Research
If you're interested in doing a day tour like I did, do your research on the best company and tour ahead of time. If you aren't able to, you'll find many local tour companies in Split that you can talk to in person!
Bigger Isn't Always Better
Just because a place is more well known or traveled does not make it better! I didn't miss out on anything by going to Krka instead of Plitvice on this trip. I would have been completely bummed to not be able to jump in the gorgeous waters at Plitvice, not to mention I would have spent a lot more time and money getting there from Split.
Stuff Happens
Keep a positive outlook and try to look beyond the moment. Nothing is as big of a deal in hindsight—even if you get something stolen, get lost, or drown your electronics!
Protect Yourself
Yet again, phones and water do not mix. Wear protection. Get a LifeProof case and a dry bag for your clothes.

I ended up visiting Krka a second time,

two years later

, and road tripped to visit the incredible Plitvice Lakes as well—check out my experience!