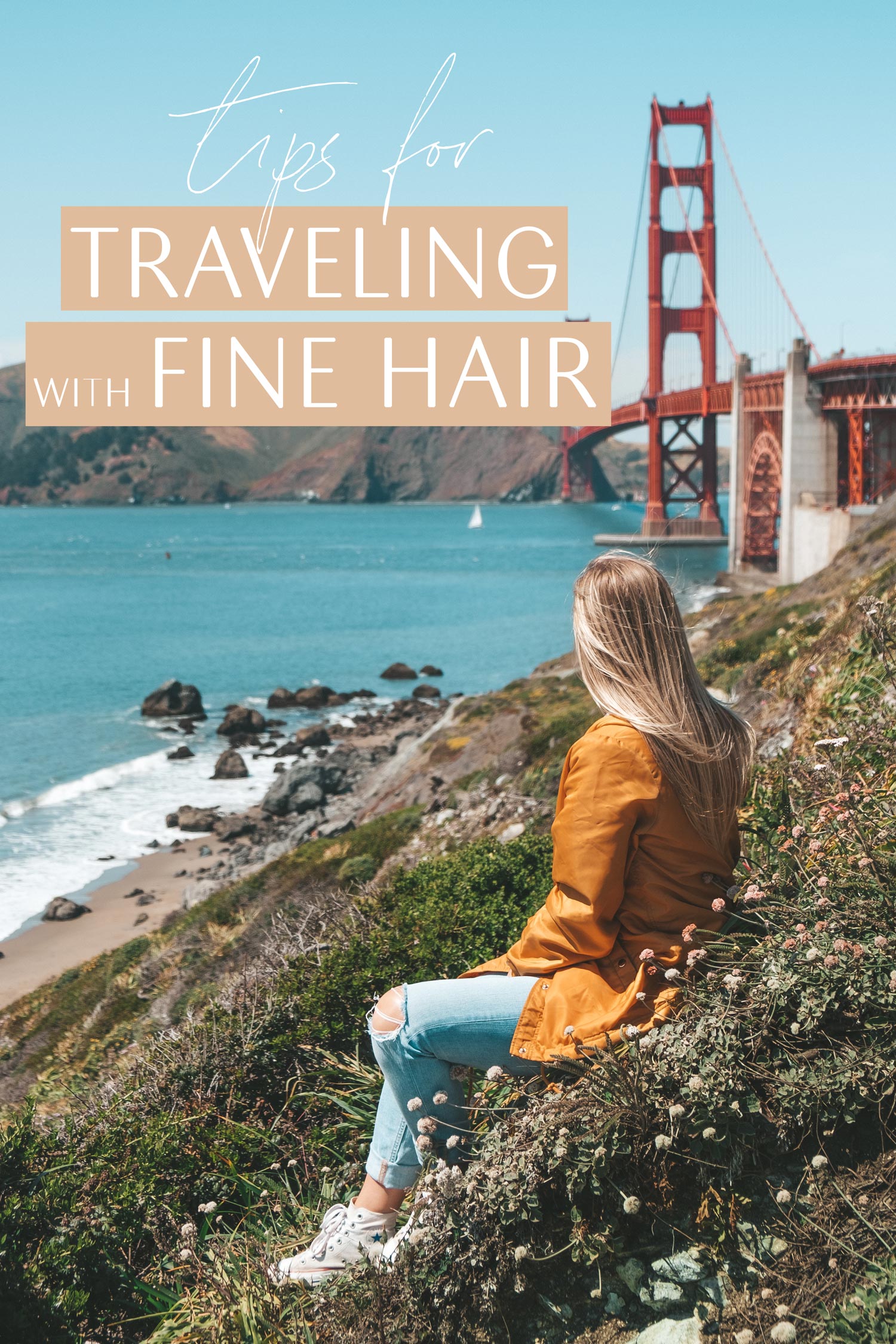 This post was written in partnership with P&G as an Herbal Essences brand ambassador. As always, all thoughts and opinions expressed here are entirely my own.
Every girl has her own hair woes. Mine include greasiness and bed head. My fine hair may be tricky to style, but fortunately, through trial and error, I've found a few key ways to keep my hair looking its best when traveling non-stop.
While travel can be hard on your hair, it's all about finding the right products to help keep up a healthy haircare routine. My locks love Herbal Essences bio:renew collection, which is why I've partnered with them to share some helpful tips for traveling with fine hair.
Looking to fast track your way to beautiful strands? Here are my top tips for traveling with fine hair.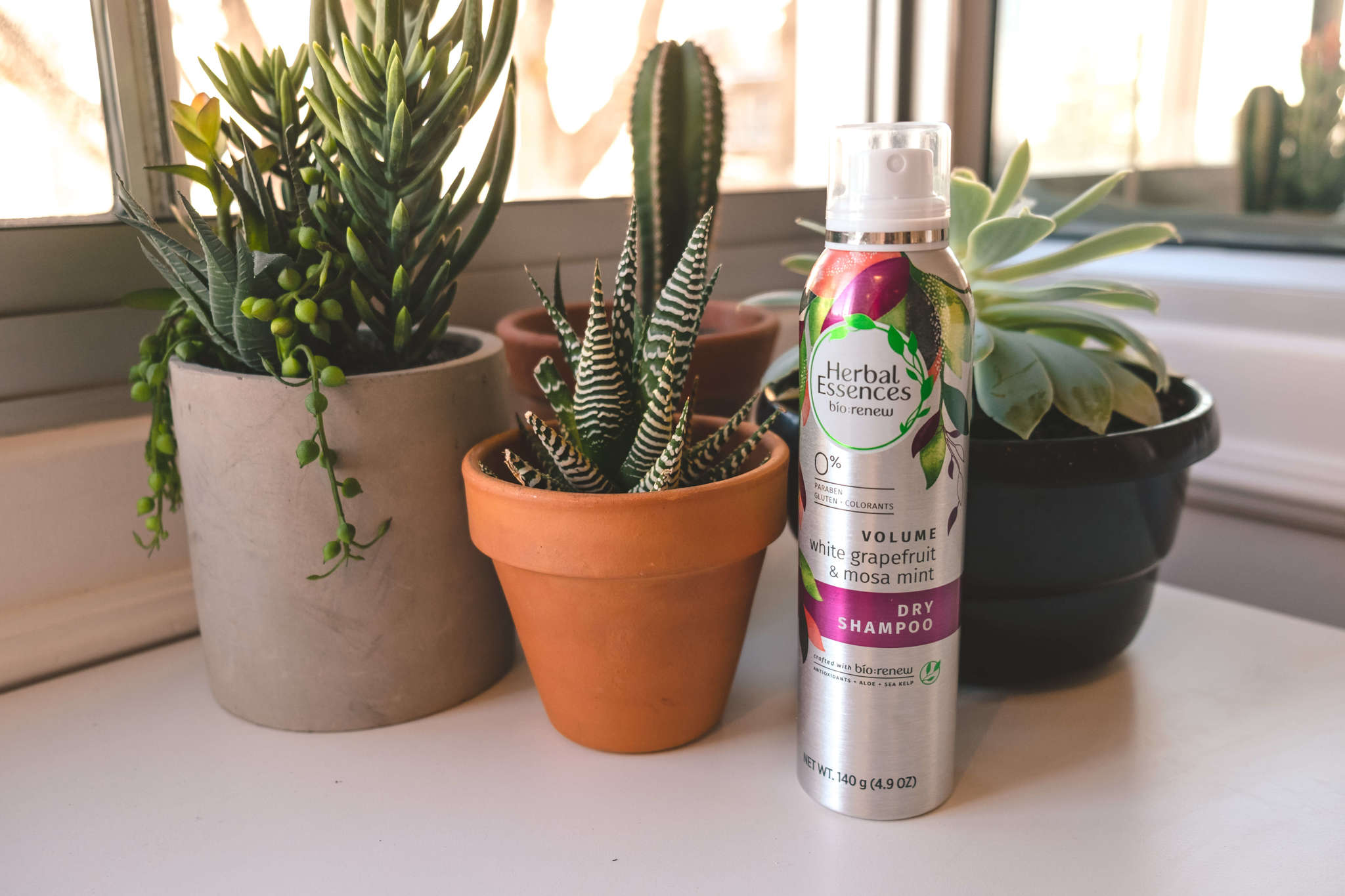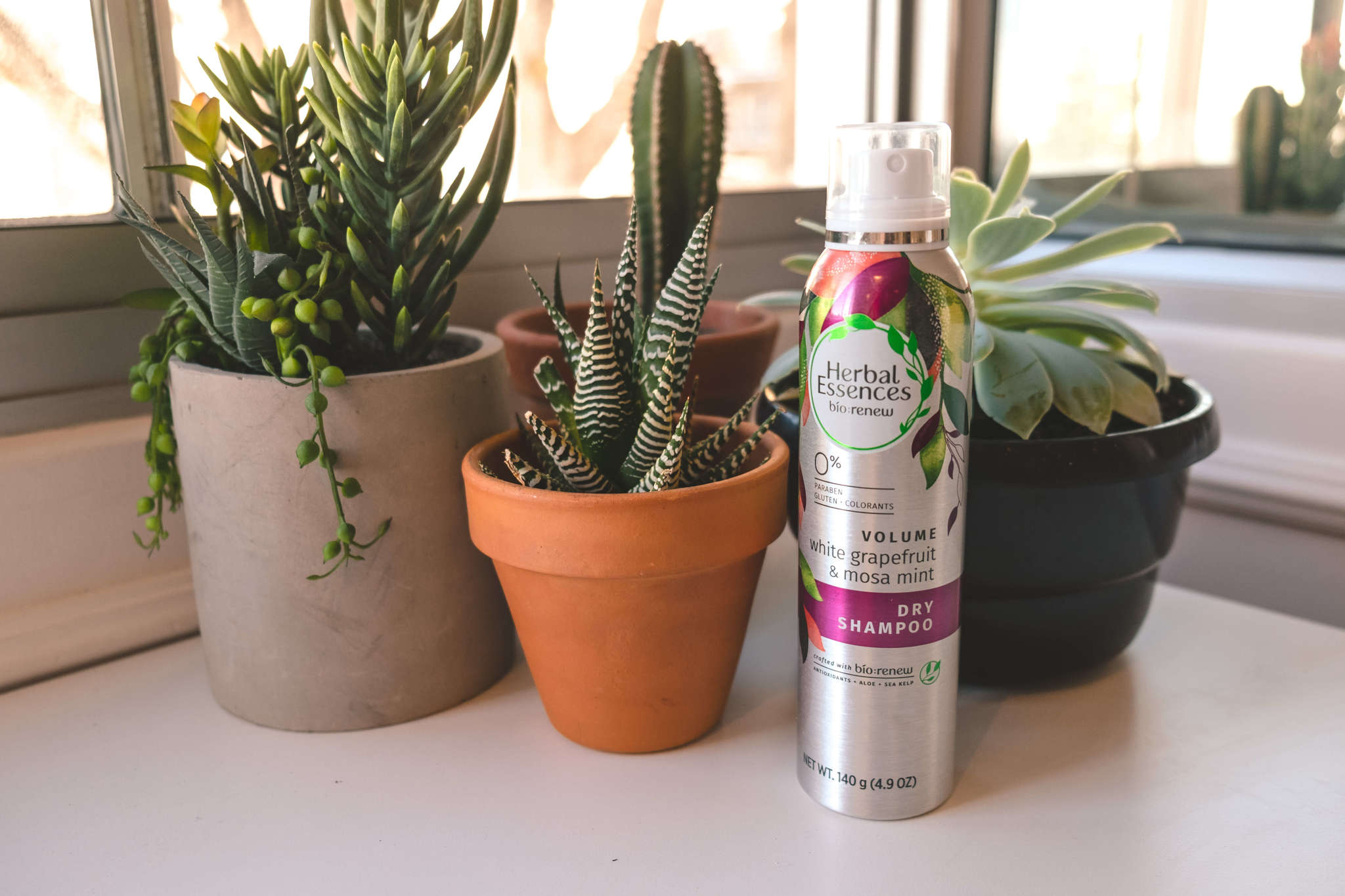 Dry Shampoo for Fine Hair
Dry shampoo is a godsend! I absolutely couldn't live without this stuff. My fine hair gets a greasy look very quickly (we're talking like one day), but dry shampoo lets me stretch the time between washes by one to two extra days.
As great as it is, you still need to use dry shampoo correctly to reap its benefits. If you try to use it once your hair is already greasy, it's not going to be very effective.
My top tip is to use dry shampoo before bed so that it can absorb overnight. Just brush it out in the morning, and you're good to go.
I am obsessed with Herbal Essences White Grapefruit & Mosa Mint Dry Shampoo! It's a dream for fine hair because it adds gorgeous volume. Plus, it smells amazing!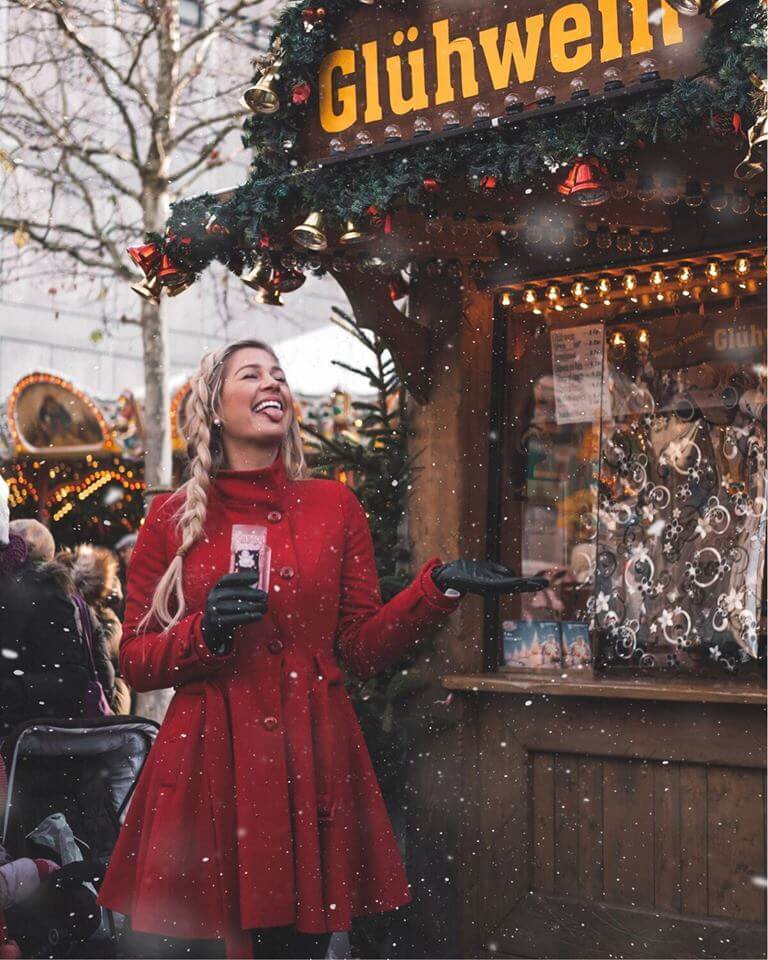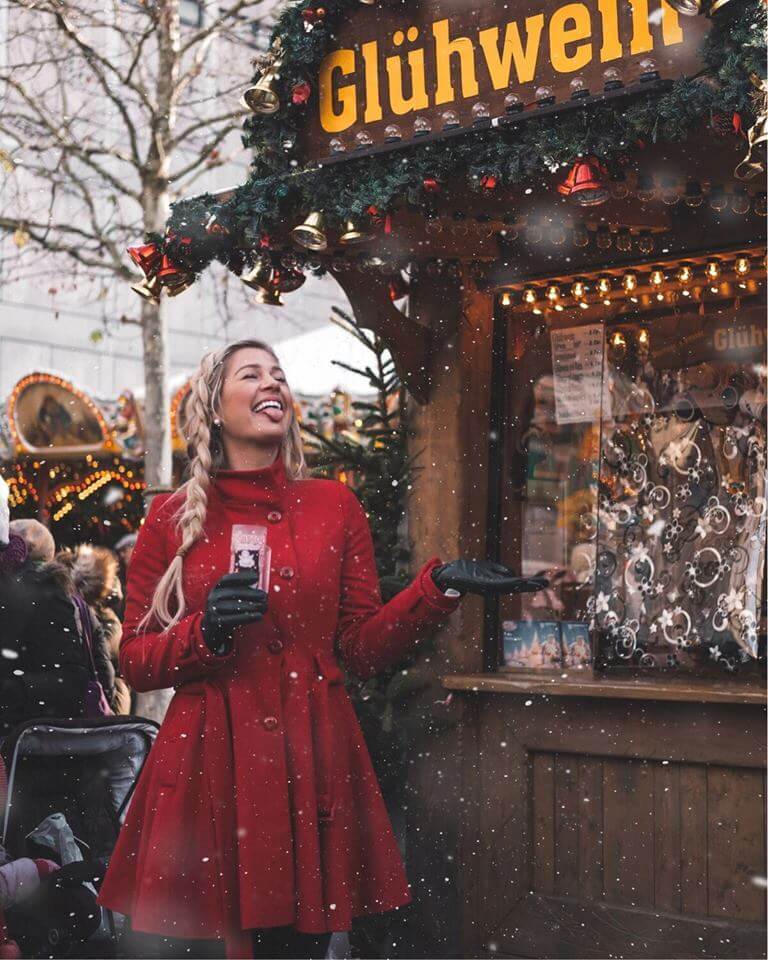 Master Travel Hairstyles for Fine Hair
I typically wash my hair every three days to keep it from drying out, but I also need to make sure my hair is camera ready most days! So, I've got a few key hair styles in my beauty arsenal.
On the day I wash my hair, I wear it down. My hair naturally dries stick straight, so no hair products or heat tools necessary. Then, that night I'll apply a dry shampoo before bed.
When I wake up, I brush it out then usually opt for a half-up/half-down style. I repeat my dry-shampoo routine on night two, then go for an up-do, top knot, or braid to stretch my wash to the third day.
Being able to stretch out the time between washes with dry shampoo helps me create volume, and prevents the dryness that comes with washing too often.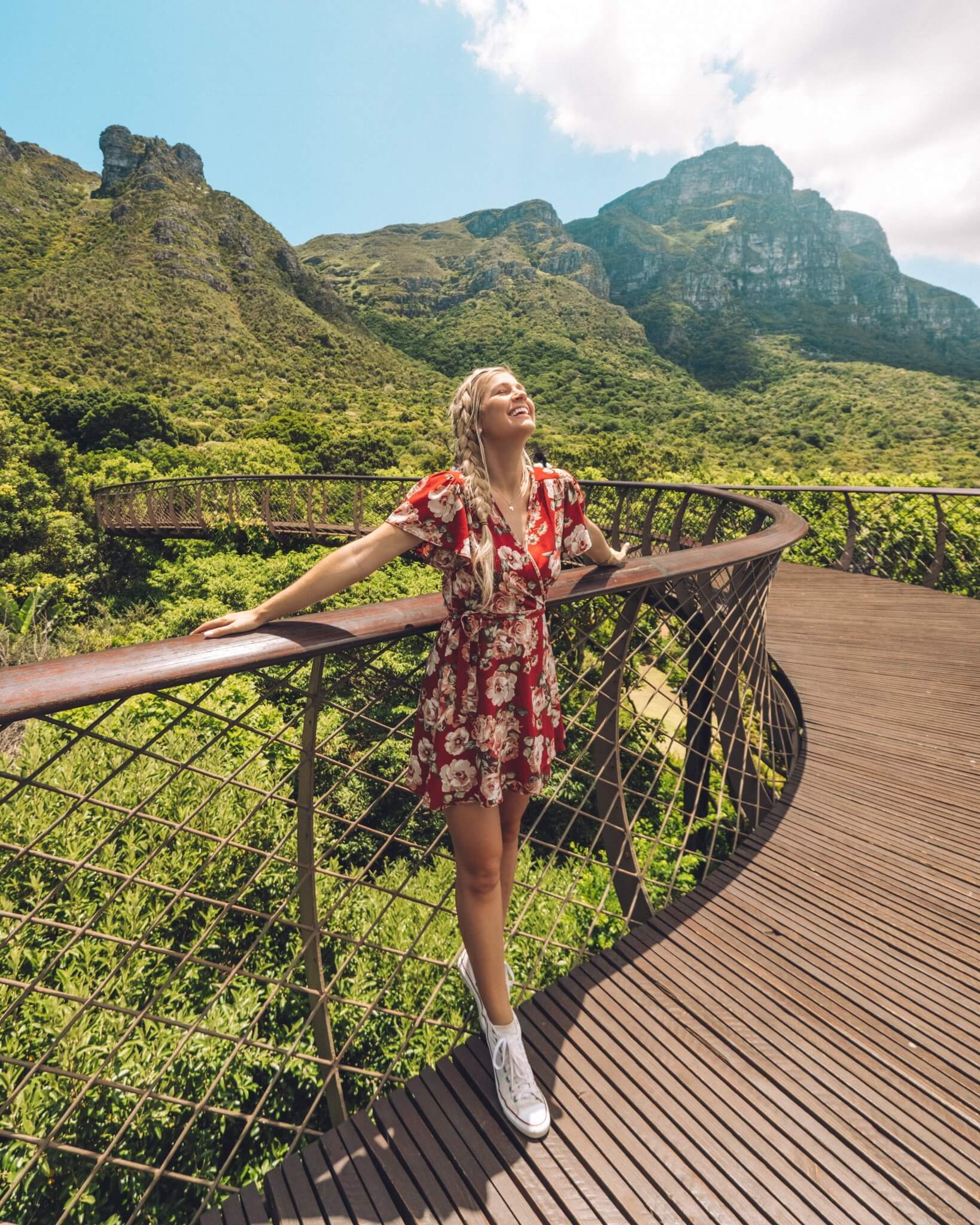 Clip-In Extensions for Fine Hair
Clip-in extensions save me a lot of time when it comes to styling my hair. I always travel with a couple of pieces because they are amazing for adding volume. I usually leave my hair down and au naturel when I first wash it. For braids, I clip in one or two extensions because they're great for adding length and volume to braids.
Plus, they are incredibly easy to use!
I always opt for real rather than artificial hair extensions. I find they last way longer and look more natural. You can wash real hair extensions with normal shampoo to keep them fresh. I cleanse with Herbal Essences' bio:renew shampoos because they're made with natural, non-damaging ingredients.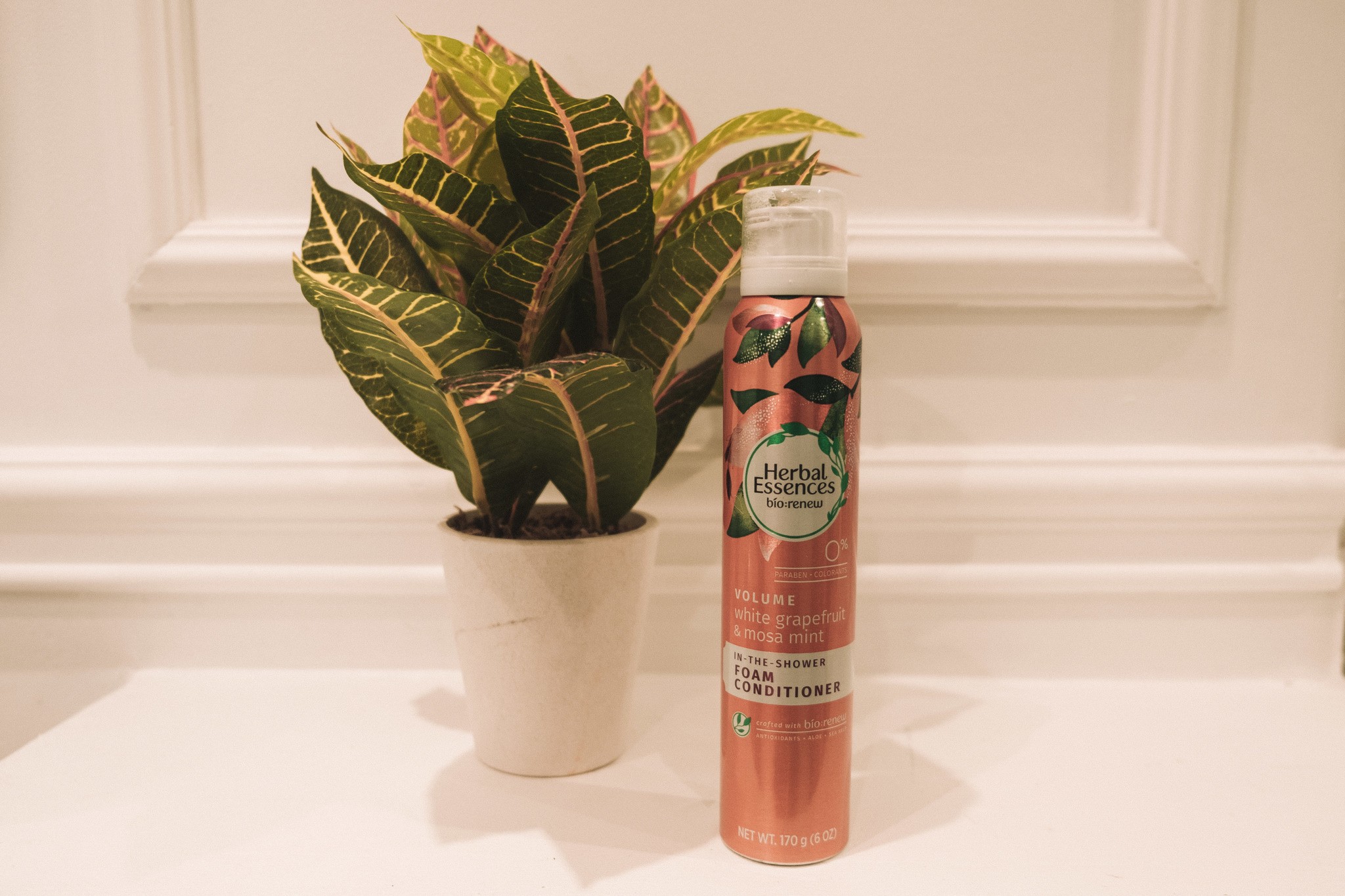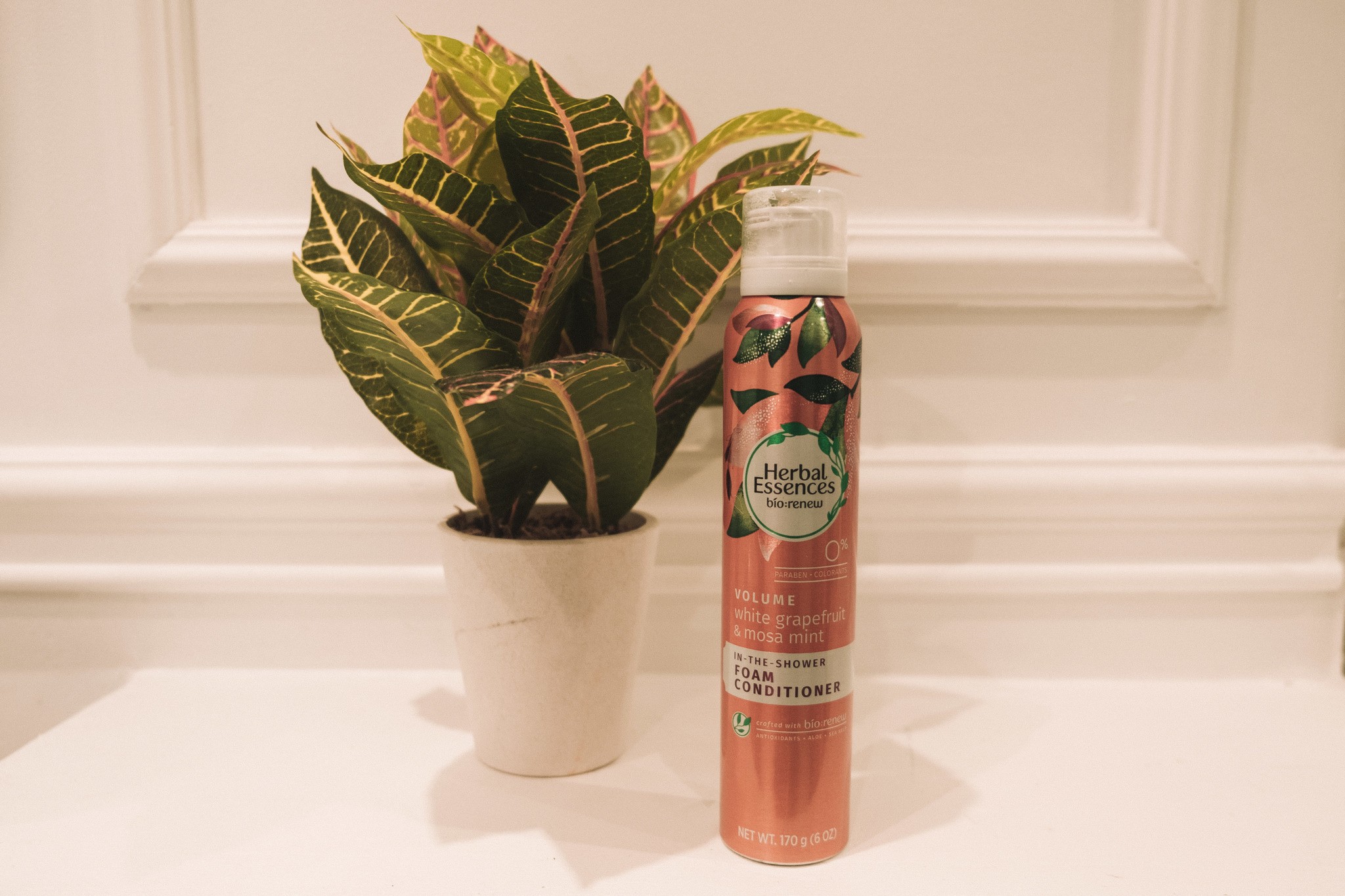 Using Foam Conditioner on Fine Hair
Volume is a priority for me. With fine hair, my strands get too weighed down with thick conditioning formulas. They cause a build-up and make my hair impossible to style. That is why I have been using Herbal Essences' bio:renew foam conditioners on my wash days for a light zap of hydration.
This is another Herbal Essences product that has been specifically designed for ladies with fine hair, which makes such a huge difference. I love the fresh foam feel, and it gives my hair just the right amount of hydration.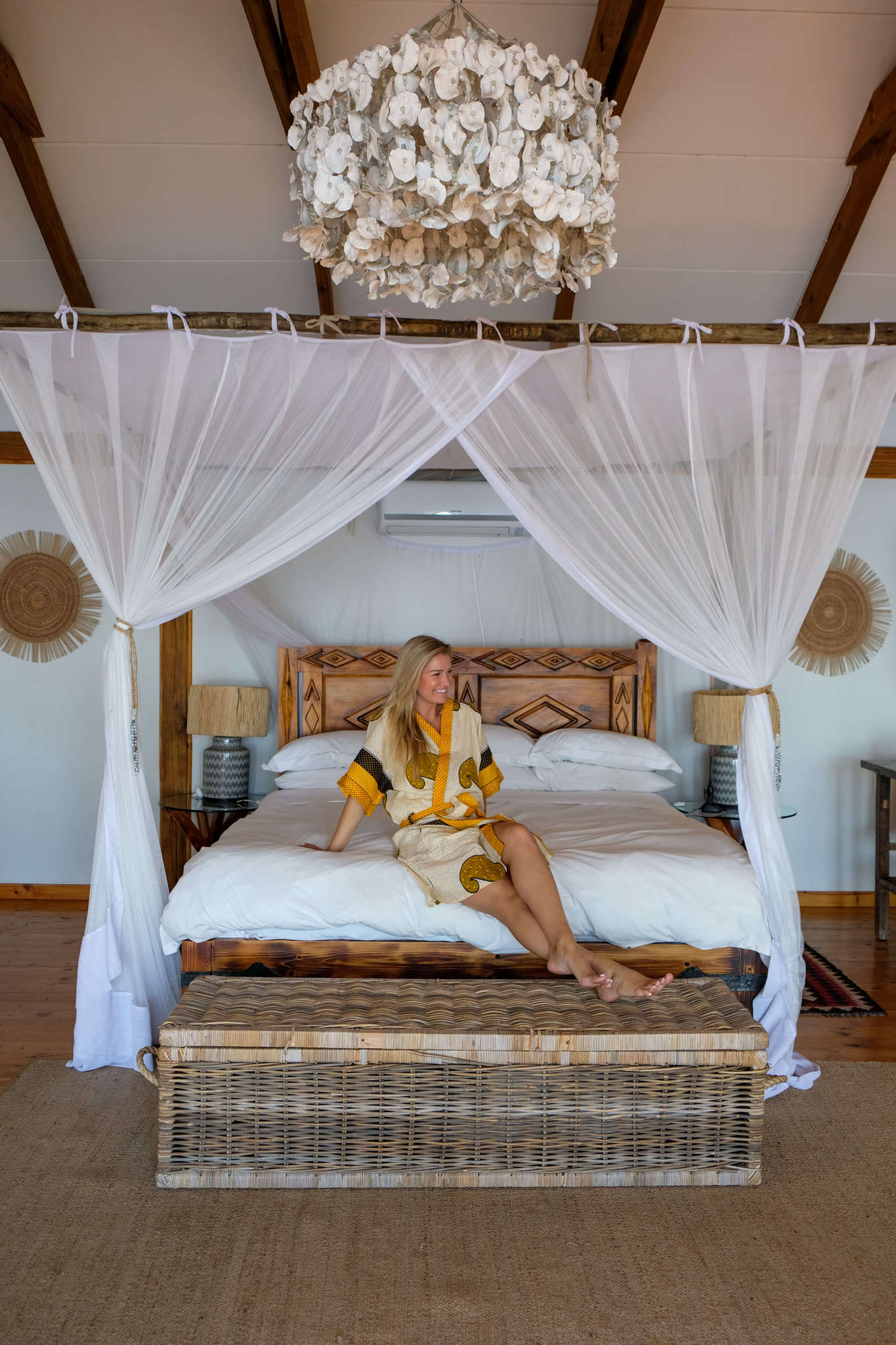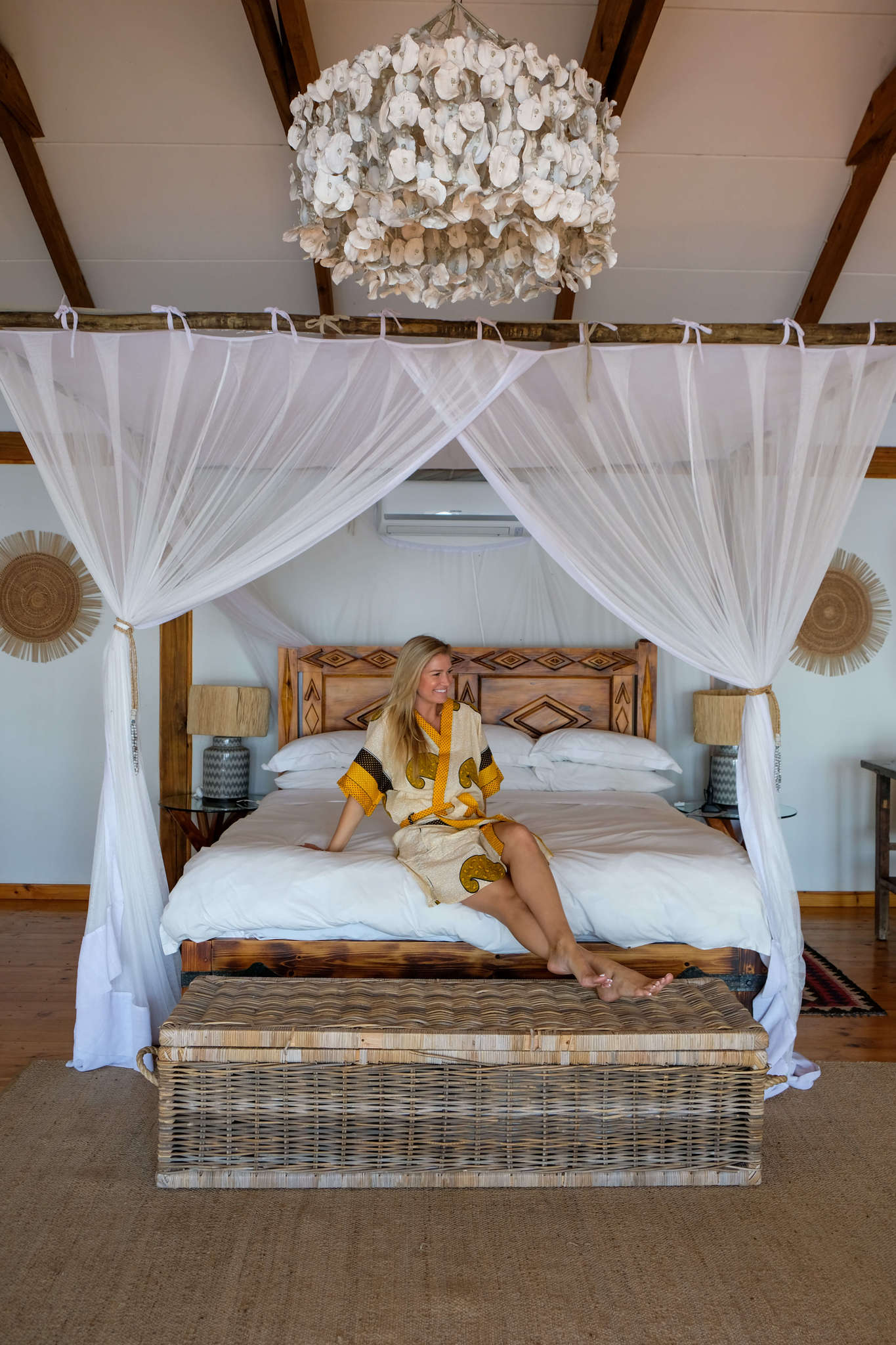 Using a Silk Pillowcase with Fine Hair
Another one of my suitcase essentials: silk pillowcases. They are a dream for your hair and skin. When you sleep on a silk pillowcase, you help keep your skin hydrated and minimize bed head.
Silk's
 lack of friction also prevents hair breakage and fine lines in your skin — an all-around win!
As a bonus, silk pillowcases are hypoallergenic, and they're a good way to avoid the dust mites, fungus, mold and other allergens that you'll often find on pillows in hotels, airplanes, and other shared spaces.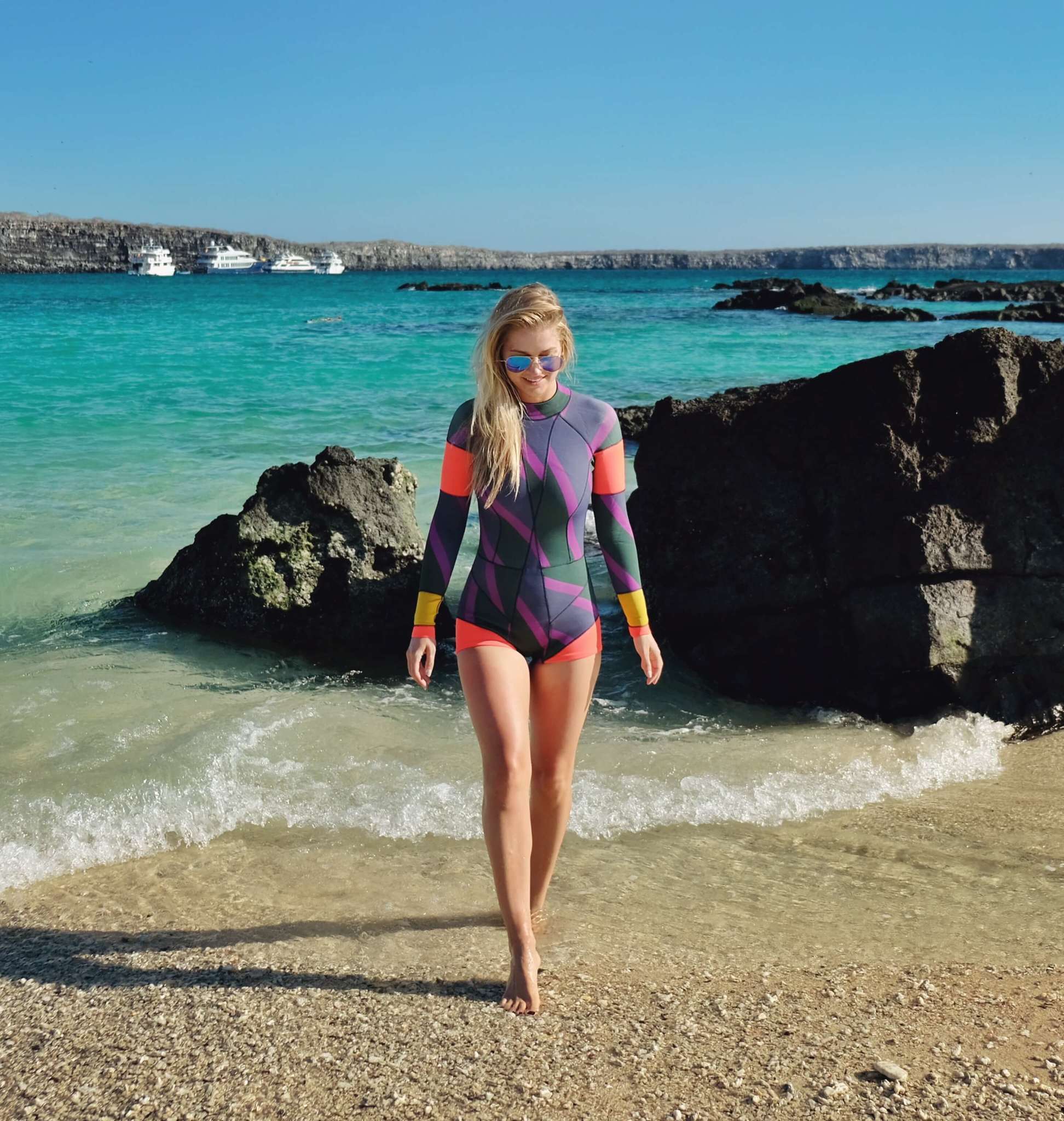 Prevent Tangles in Fine Hair
As much as I love the beach, my hair isn't a big fan of ocean water (or the sun or chlorine…), so I always have to come prepared.
One of my must-haves is a detangling wet/dry brush. Since my hair is so fine, I always brush from the ends up to the roots to avoid breakage. If you start at the roots and yank downward, it'll snap fine hair right in half.
As an avid scuba diver, I usually braid my hair before getting it wet to prevent knots. When I get out of the water, I put conditioner in my hair, and then I slowly work through it from end to root with a detangling brush to get through the tangles and knots.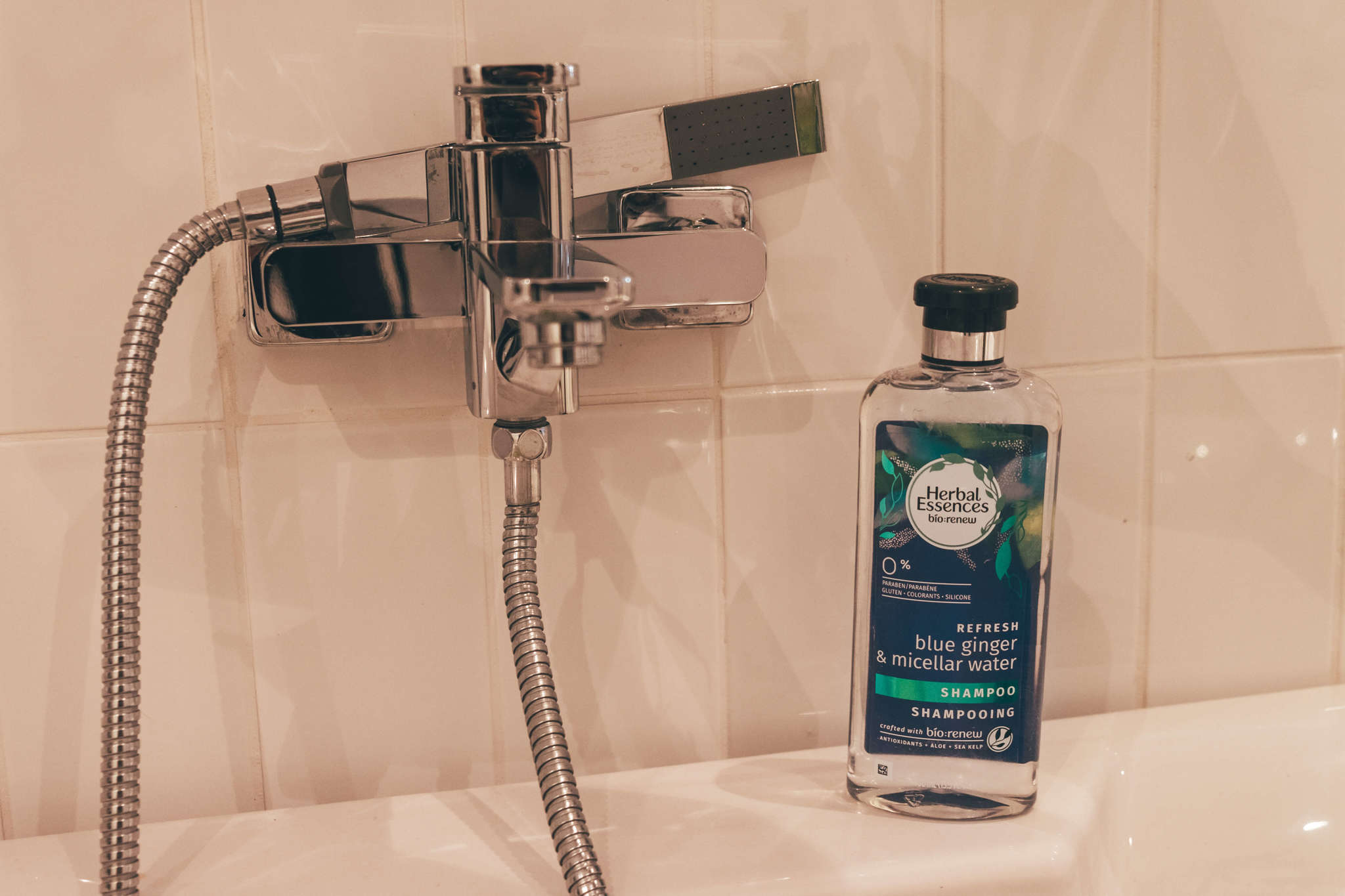 Use a Clarifying/Volumizing Shampoo on Fine Hair
Product build-up is fine hair's arch-nemesis! To keep my hair squeaky clean and manageable, I use clarifying and volumizing shampoo a couple of times each week.
My favorite pick is the Blue Ginger & Micellar Water shampoo. It's a good match for my hair, and it's perfect for preventing a dry shampoo build-up.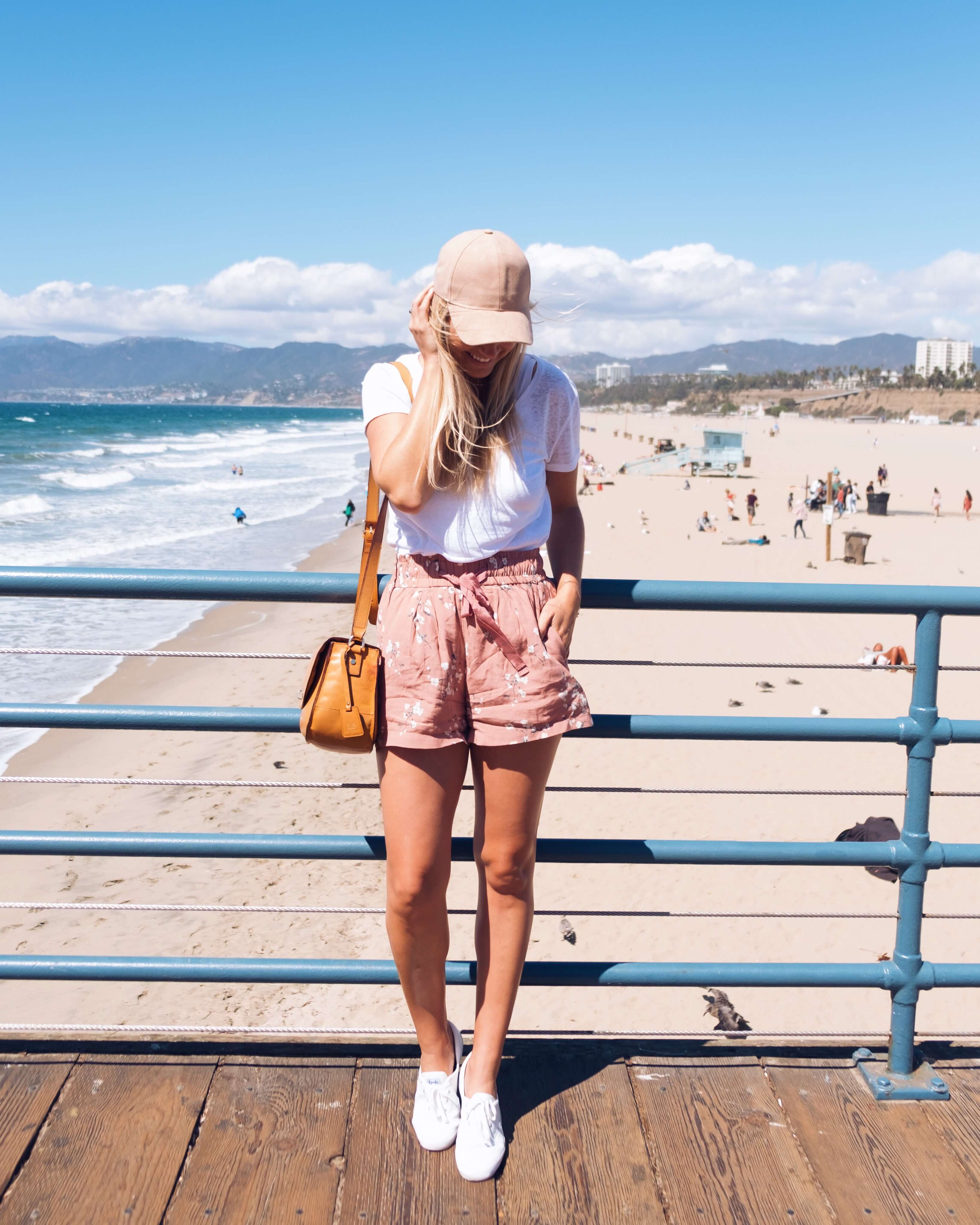 Accessorizing Fine Hair
Some days my hair just won't do I want it to do. And other days, I just can't be bothered to spend my precious free time messing with my hair. That is why I always travel with a couple of hats and headscarves.