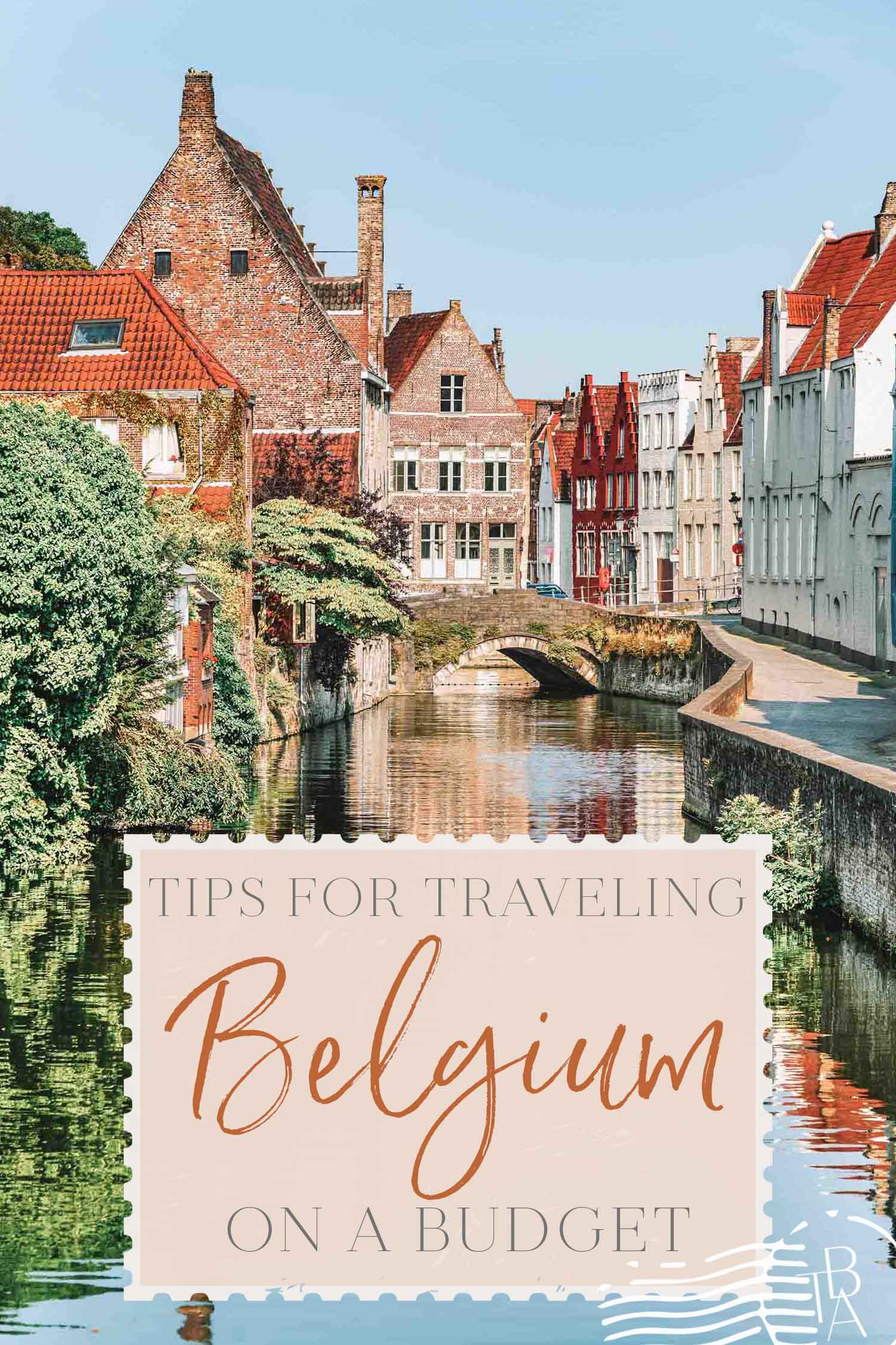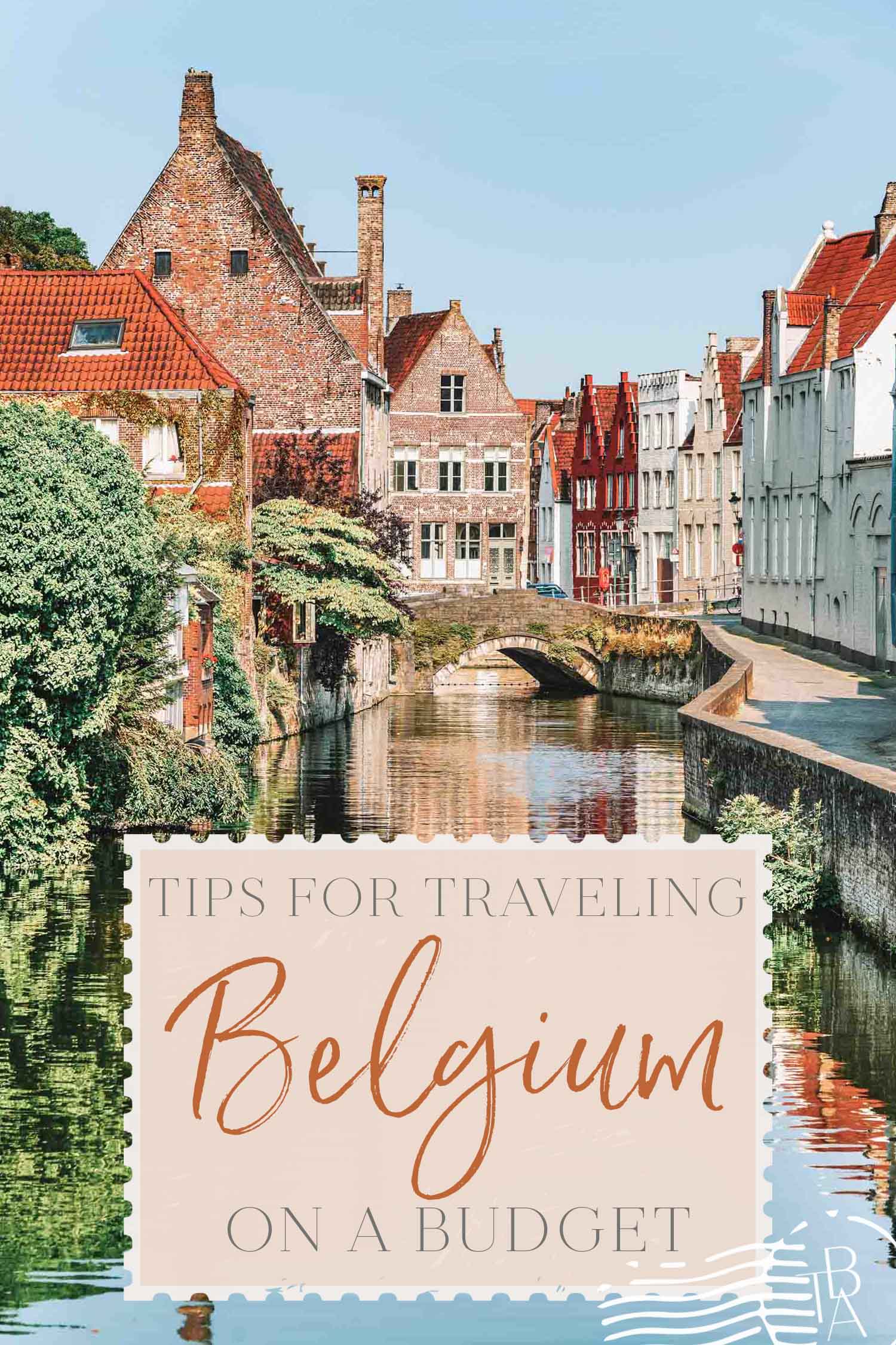 Fascinated by European history? Have a sweet tooth? You will fall head over chocolate-covered-waffles in loooove with Belgium. From the thousands of castles to the vast trails of museums and don't get me started on the world-class breweries… there is so much culture to explore!
While I adore Belgium, it is far from a budget destination. Like many places in Northern Europe, it can get expensive quickly—but it doesn't have to! A few insider tips will go a long way in helping you stretch your euros.
Here are my top tips for visiting Belgium on a budget!


Where to Stay on a Budget
To save money when traveling abroad and looking for accommodations, HostelWorld has proven time and time again to be EXTREMELY helpful (especially if you're traveling on a student budget).
Another way that you can often save money while staying in a pretty cool place: Airbnb.
I loved staying in Airbnbs in Belgium because you get a taste for how the locals live, and you get to meet local hosts that have great tips for things to do!
As an Airbnb Associate, I earn a small commission if you book through this link, at no extra cost to you!

Take Advantage of the Free Things
Like much of Europe, Belgium has an impressive array of free attractions. In fact, there are more free museums than I could even count. Check out the full list on the official Brussels Museums website to plan your path.
In addition to these, all museums are free on the first Wednesday of each month starting at 1 pm. I'd highly recommend getting around to the Museum of Old Masters, Museum of Modern Art, and Musée Magritte.
The capital city, Brussels, has some of the most impressive museums on the planet and I would definitely create space in your schedule (and budget) for them. If you aren't lucky enough to be there on the first Wednesday of the month, a city card can pay off
(more on this below!).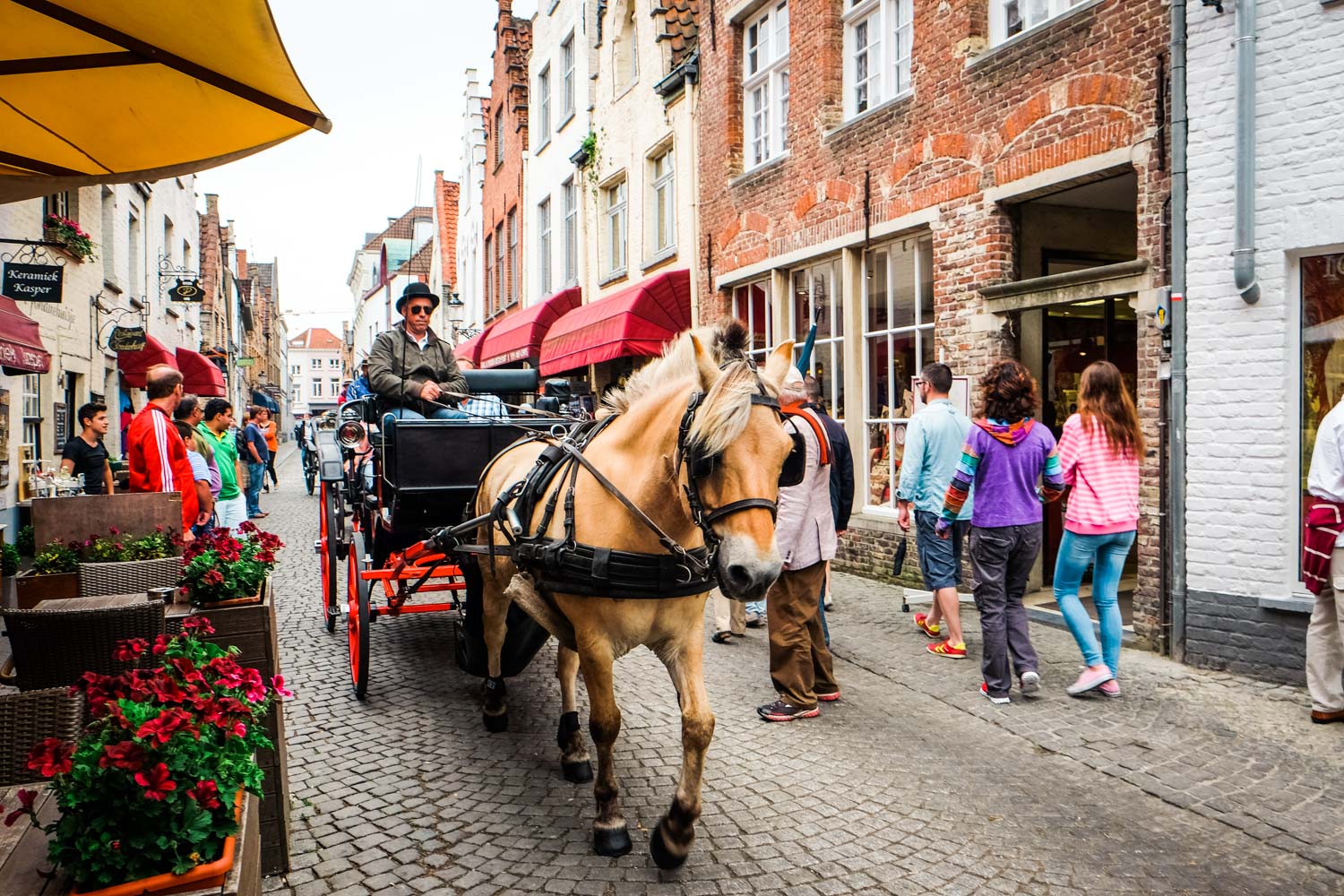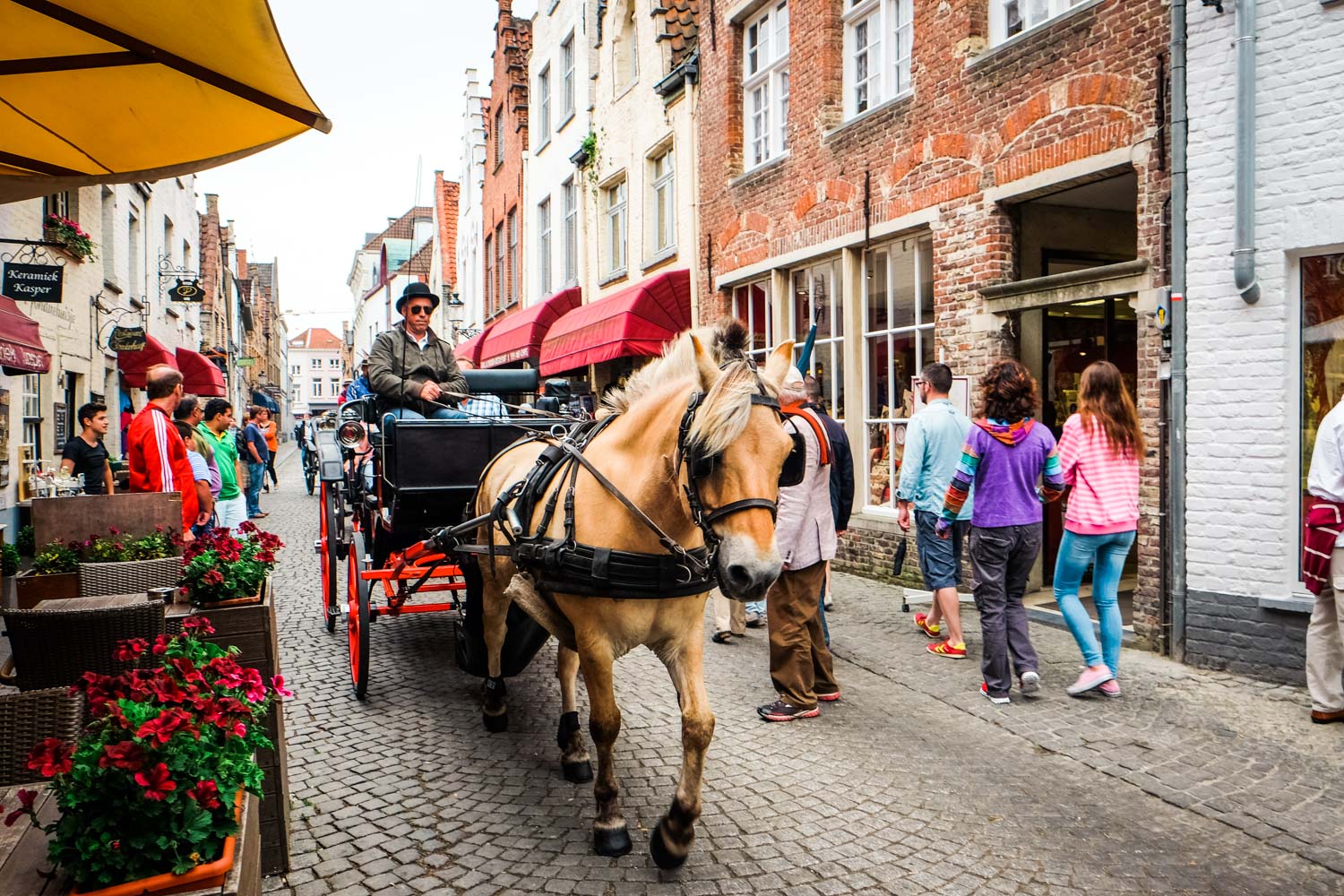 Get a City  Tourist  Card
Throughout Europe, you will find that local tourism offices offer tourist cards for discounted travel, admission, and food. Most places in Belgium offer this card and it'll give you discounts all over town and it usually includes public transportation!
The Brussels Card (available for 24, 48 or 72 hours for €22/29/35 respectively) will get you into museums all over town for free. So this is a great way to see the highlights without spending major bank.
Of course, not every place in town participates so plan your day according to where you'll get deals with your card.
Helpful Tip:
Even notoriously expensive places like Iceland and Paris offer similar deals. Check out my guides to traveling on a budget in Iceland and the City of Lights.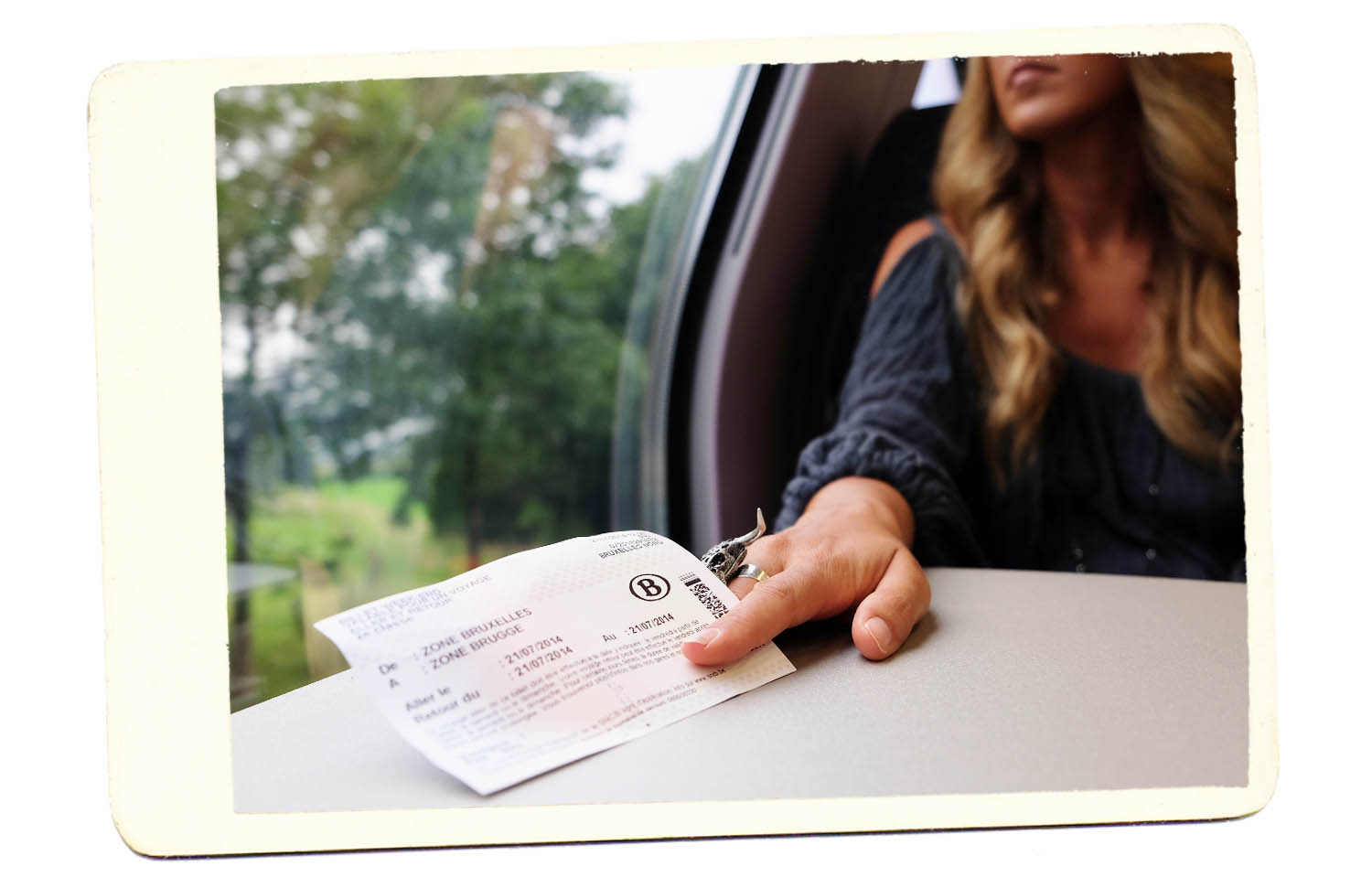 Local  Transportation
You will pay a fortune renting a car or taking a taxi around!
To make the most of every euro, you might want to take an overnight bus or train—there tons of options here to get you around the country. The entire country of Belgium has an extensive train network. If you opt for a second class ticket (which is a comfortable option), you can get a ticket to almost anywhere in Belgium for €20 or less.
If you are age 26 or under, snag a GoPass Train Pass to venture anywhere in the country for 6.60€.
When you book the train, book as early as you can. You can get your ticket online on the official Belgian train site for the best price. Second class tickets sell quickly so you'll have to pay the first-class rate if you book too late…which is not something you want to do if you're trying to cut down transportation costs.
Flixbus is another great options and you will find tickets starting from 5€.
Helpful Tip:
As of 2019, the euro and U.S. dollar exchange rate tends to be close in price. One dollar will buy you 89 to 91 cents in euros. So, for every 100 euros you spend, you will see 113 dollars come out of your account.

When planning your budget, take into account this conversion rate!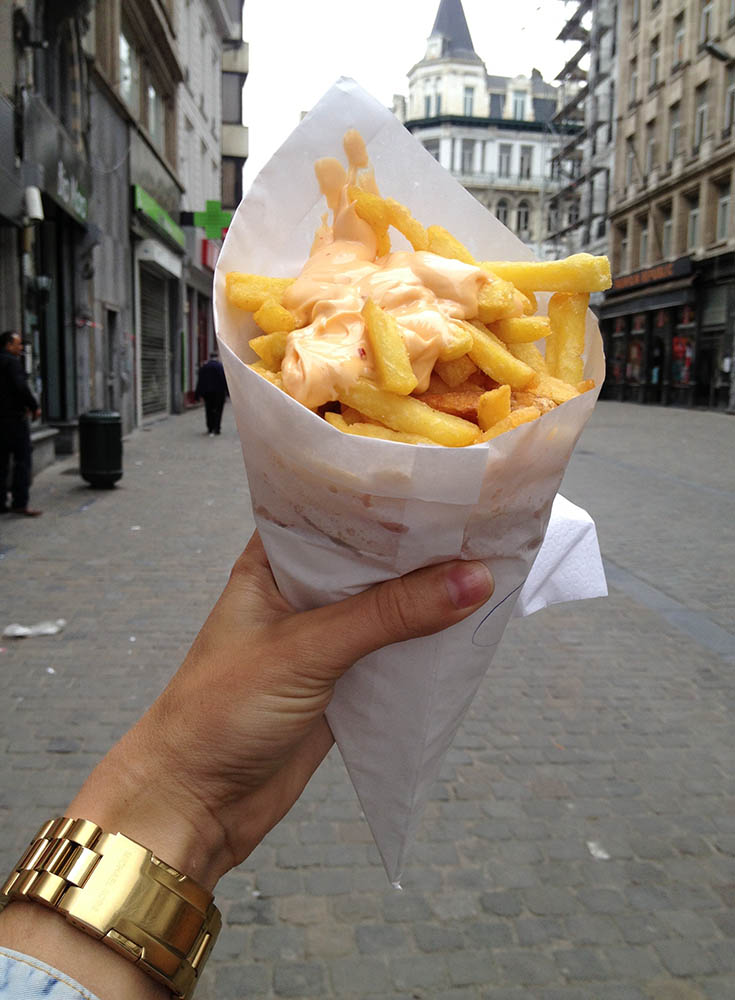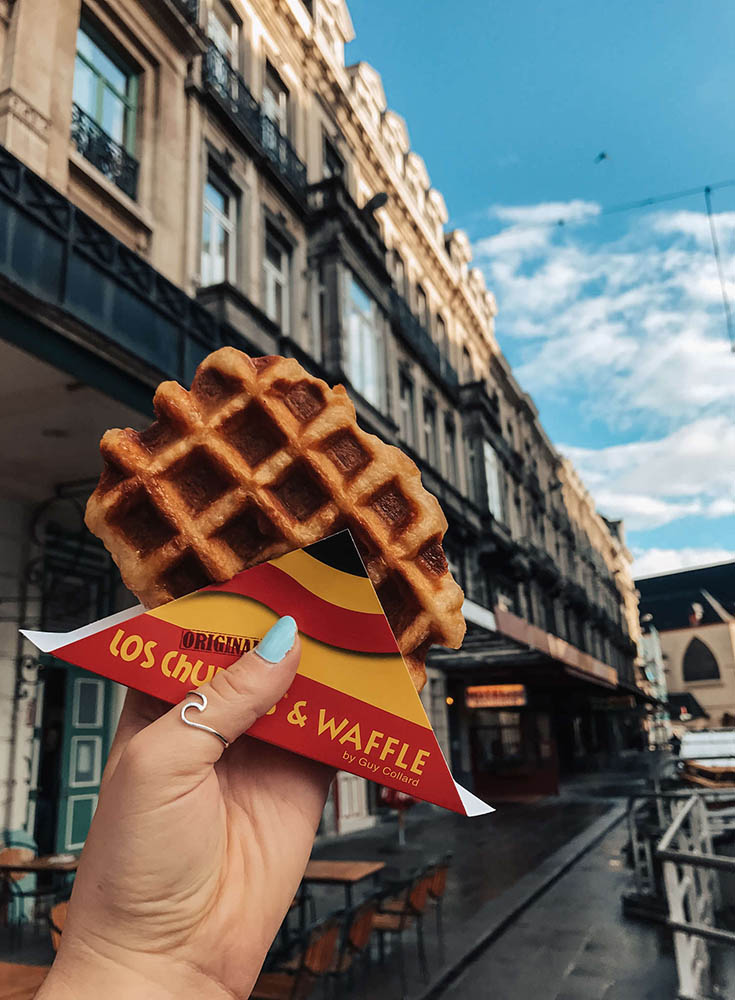 Sample the Street Food
You just can't go to Belgium without having fries and waffles!
Steer clear of tourist traps and seek out local hotspots. If you walk around the outskirts of the city center, you'll tend to find better prices and a more authentic experience.
Wherever you are in Belgium, it is easy to find waffles for around 1€. Just watch out for the toppings charges—that's where they get you!
Belgium is also known for its incredible chocolate. It can definitely be a splurge if you're a chocoholic…so if you're wanting to sample all the delights or bring some confectionary goodies home, make sure to add this to your budget.
It's really easy to spend 100 euros on chocolate. Seriously!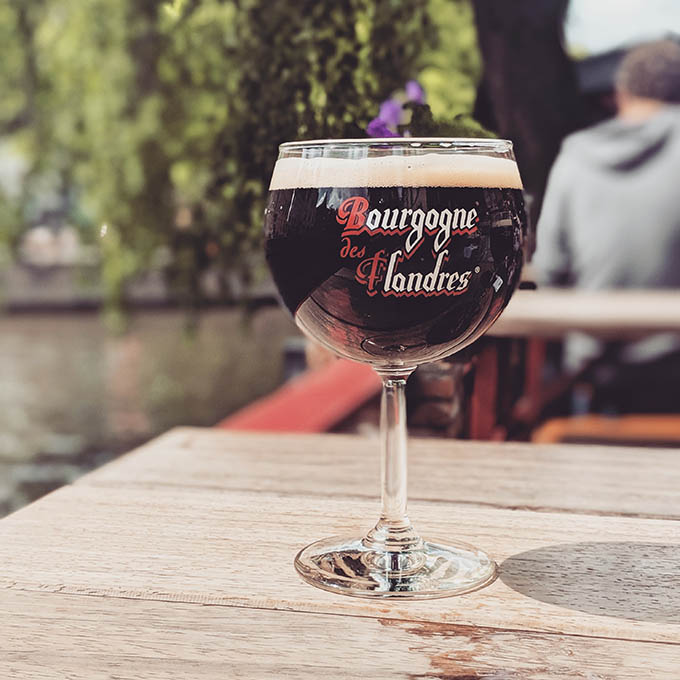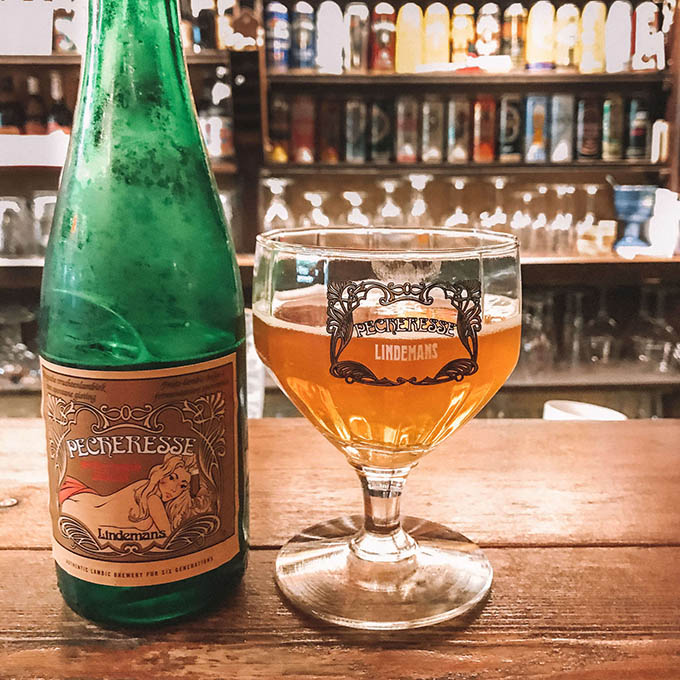 Beautiful Beers of Belgium
Read More
Bring on the Beer
Belgian beer is renowned throughout the world and for good reason. You could spend a week just trying all of the varieties! Generally speaking, when you go to the bar, you are going to be looking at about 4 euros per glass. If you get a bit out of town, you can find drinks for around 2 euros.
If you are a real beer aficionado, you can pick up a good selection of drinks at any grocery store to bring back to your hotel or Airbnb for a self-guided culinary tour. I'd say either way, it's a win-win. 😉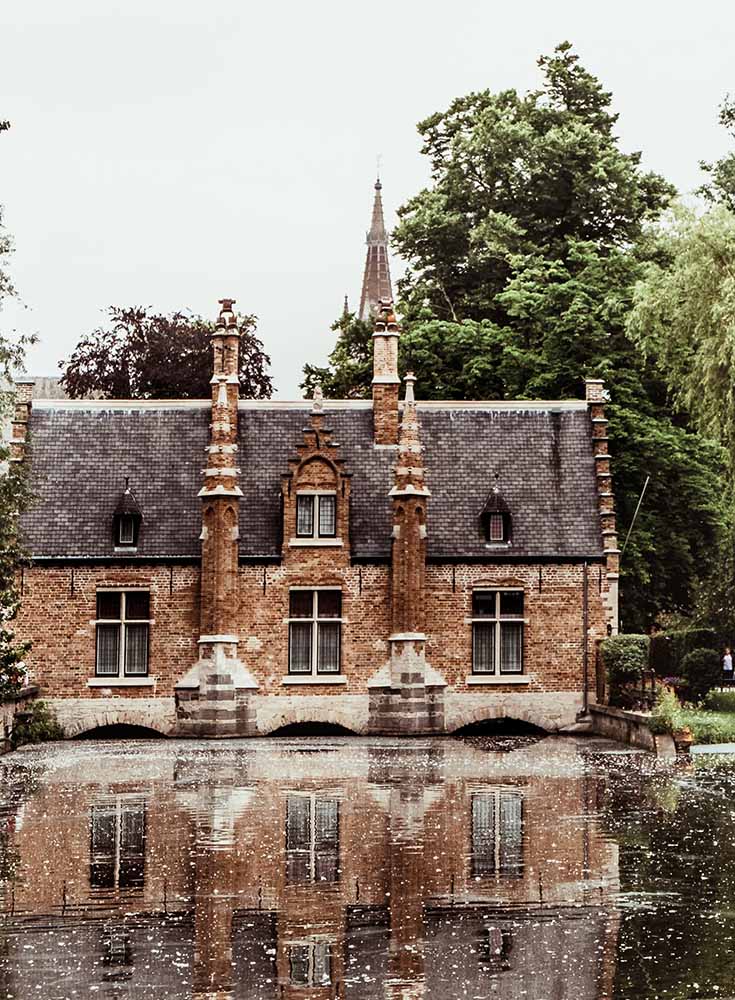 Don't Go During Peak Season
The busiest time of year in Belgium is from July to August. Tourism is at its peak and the weather is flawless. Most days are in the low 70s so it is dream weather for exploring. However, you will definitely pay a premium for that ideal summer weather.
I would actually say that the shoulder season is the best time to go to Belgium—especially when considering the budget.
Spring (April to June) and fall (September to October) have lovely weather and fewer crowds. If you are going into the countryside, September to October is an incredible time as the trees turn into a mosaic of colors.
Winter is pretty darn cold with average temperatures in the mid-30s and overnight lows dipping well below freezing. But…the Christmas markets make enduring the cold worth it! Bruges and Ghent are truly magical during December.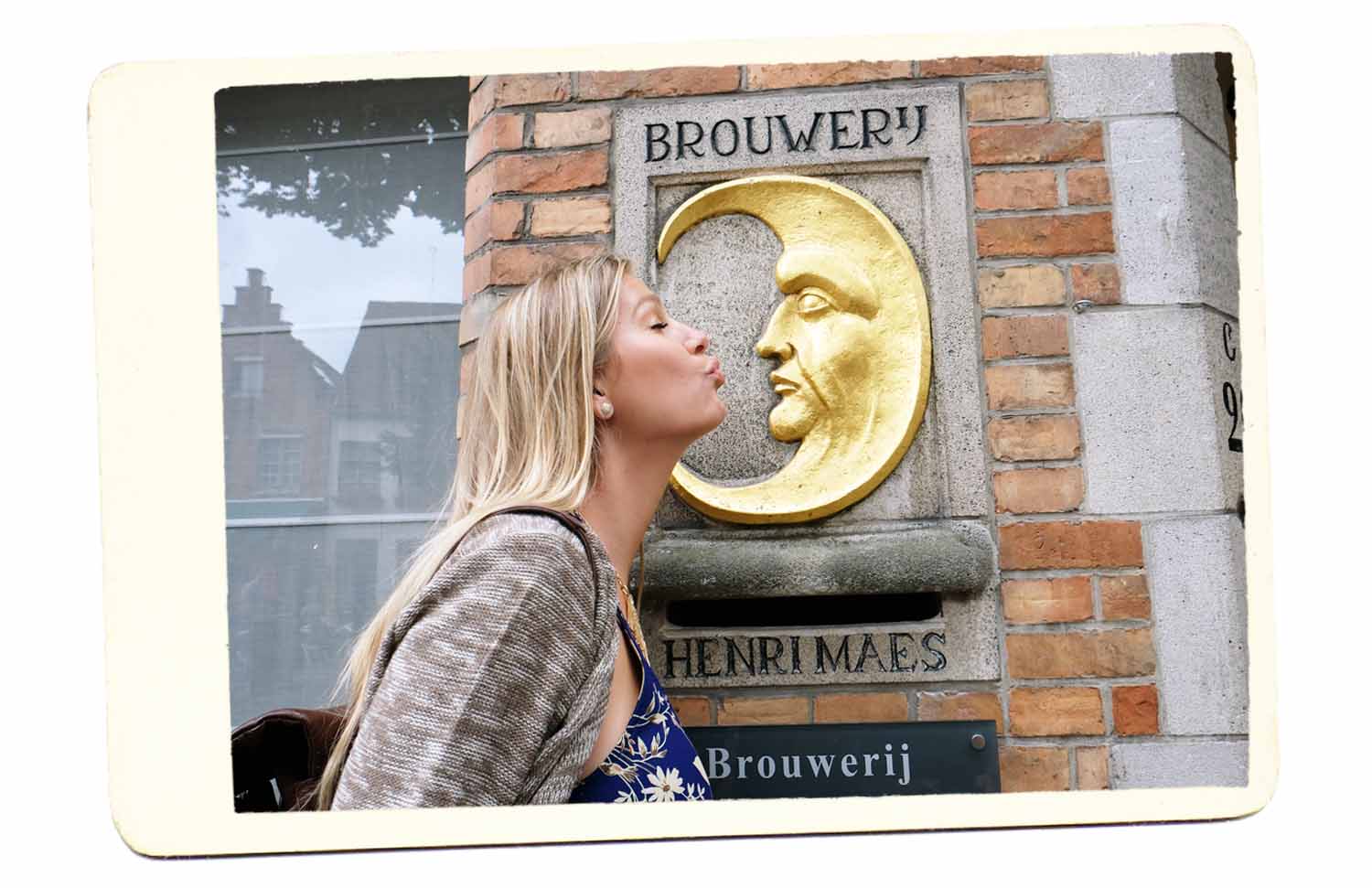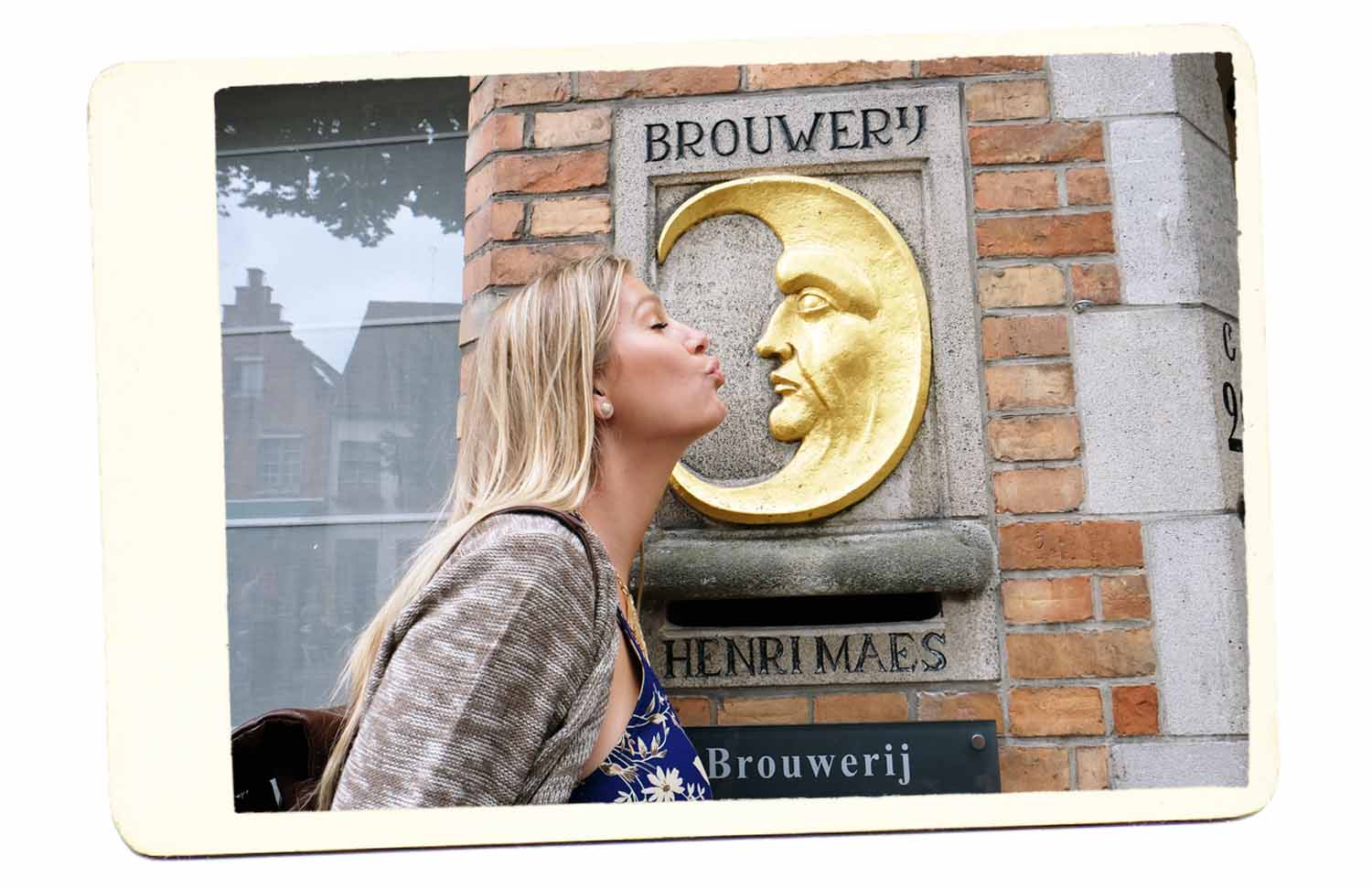 Go On a Free Walking Tour
Regardless of my budget for any trip, I love free walking tours!
They are run by locals who know the area inside out—which is a great way to find hidden gems! You will often find history students working part-time as guides. They know both the history and the local scene so their knowledge is truly priceless.
Best of all, these tours operate off of tips so guides tend to give it 100%. If you have a great experience, tip what you think is fair…and you might even make a new friend!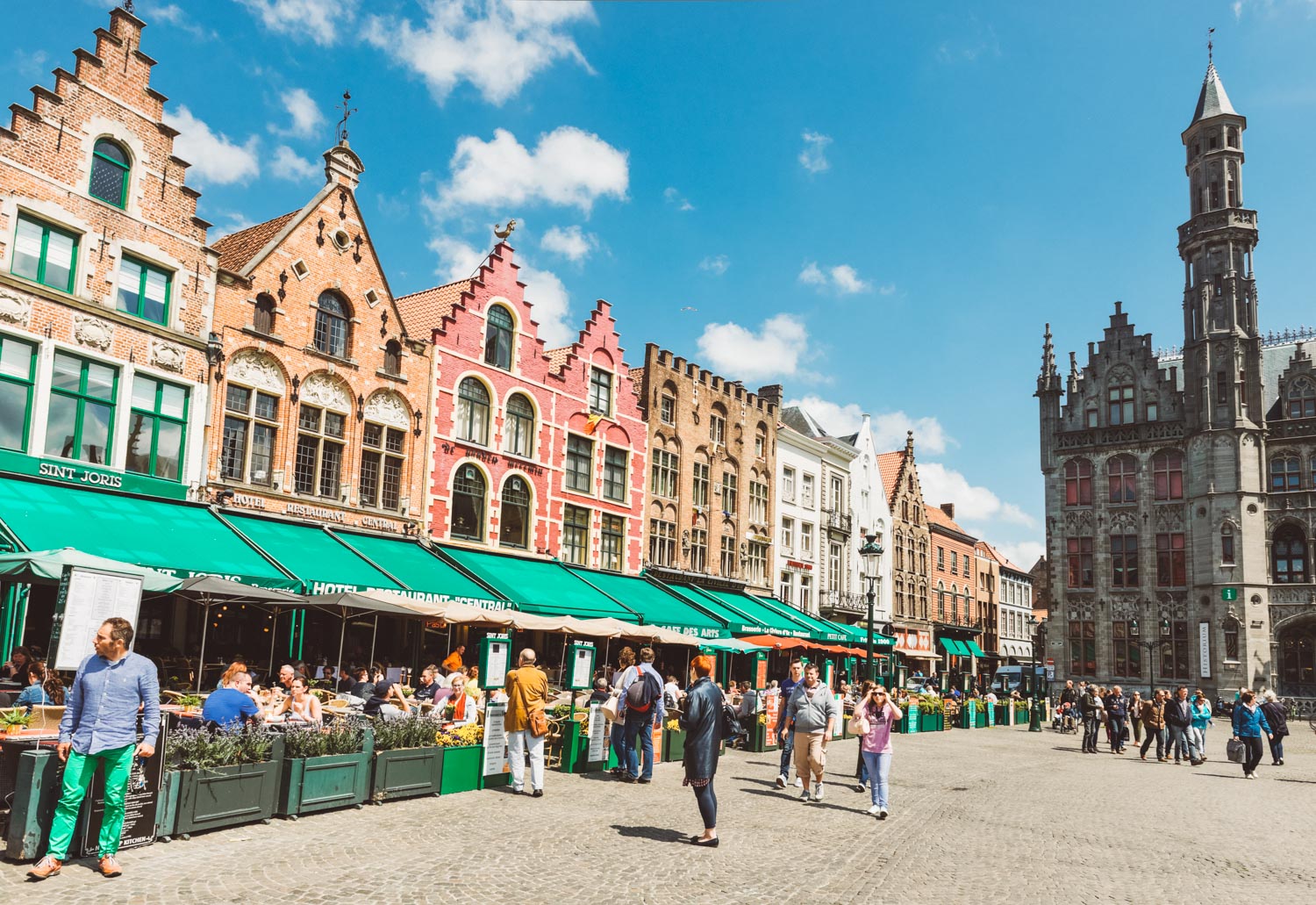 Bruges
Explore Local Street  Markets
Street markets are a prime way to get into the local scene! Wander around and sample the local cuisine while checking out wares from artisans and flipping through unusual antiques.
TripAdvisor can be a good place to find the latest listing of markets or just ask a local. Things can change quickly in the world of street markets so it's always worthwhile to research. Bruxelles Midi Market, for example, in Brussels used to be the place to go but has sadly closed down.

Ready to pack your suitcase? Make sure to check out my ultimate guide to Belgium before you head out!