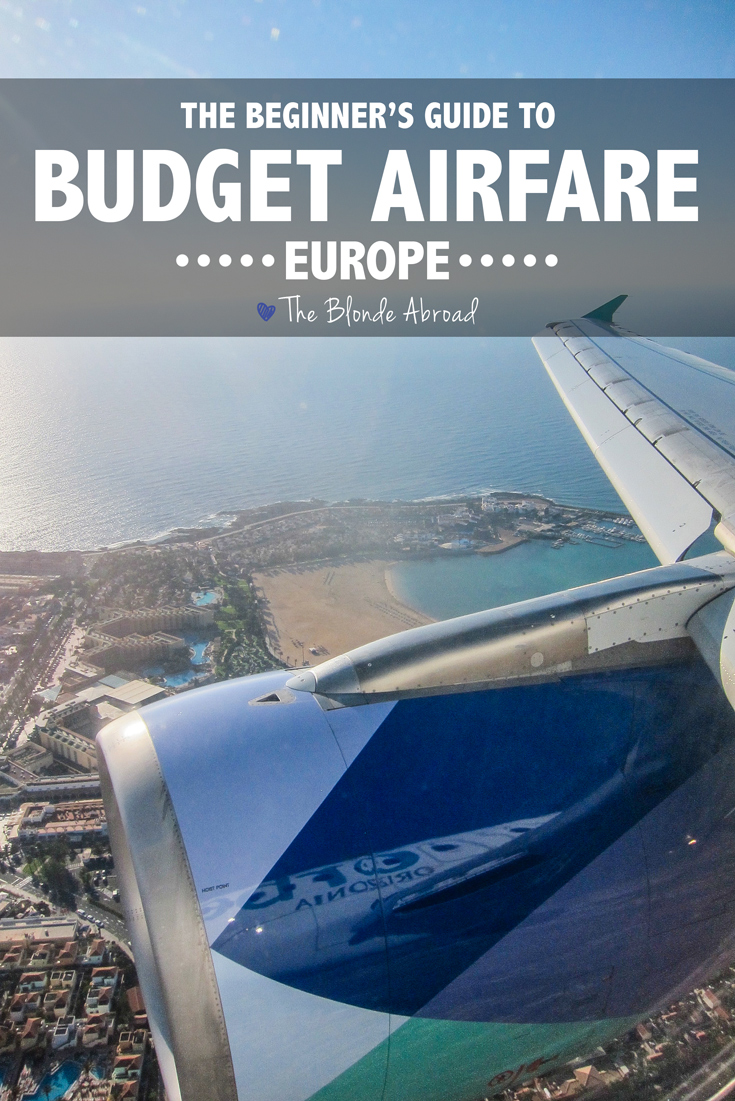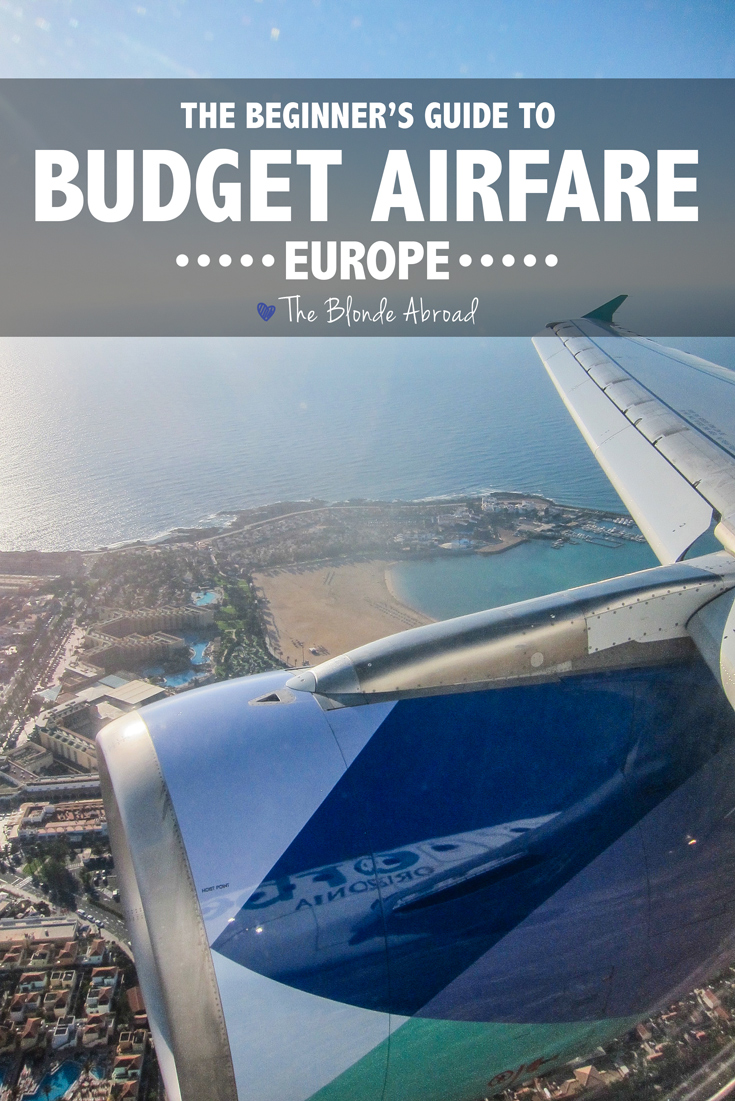 Planning a trip to Europe on a budget is totally doable! Last week, I shared my tips about train travel in Europe. Here, we will look at booking budget airfare in Europe.
Many people assume that flying around Europe is the most expensive way to get around but that is often not the case. Europe has loads of budget airlines flying to hundreds of destinations with flights for as little as $1. With a little bit of research, it can easily be the most affordable and time saving way to travel around Europe.
Here are a few tips for beginner's booking budget airfare in Europe!

– Research Airline Hubs –
There are loads of budget airlines that fly almost everywhere, like Ryanair and EasyJet. However, it is certainly beneficial to look at the two cities you're flying between to see what airlines have frequent routes between the two.
All European flights can only be booked online, so if you have specific destinations in mind, get familiar with which airlines fly where in advance. For example, Aegean Air may offer the cheapest flights to Greece and Norwegian Air likely offers the cheapest flights to destinations in Scandinavia.
This cheap European carriers webpage is a great resource for researching budget airlines and the destinations they service. Simply click an airline and it will give you info on major hubs and the upside and downside of each carrier.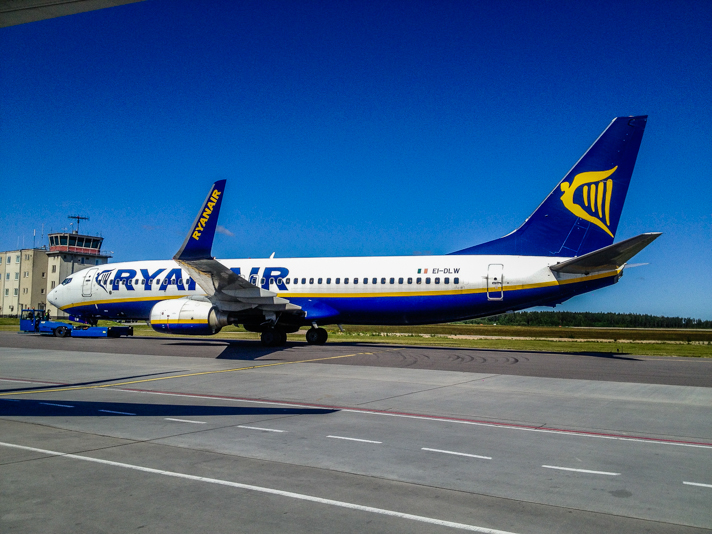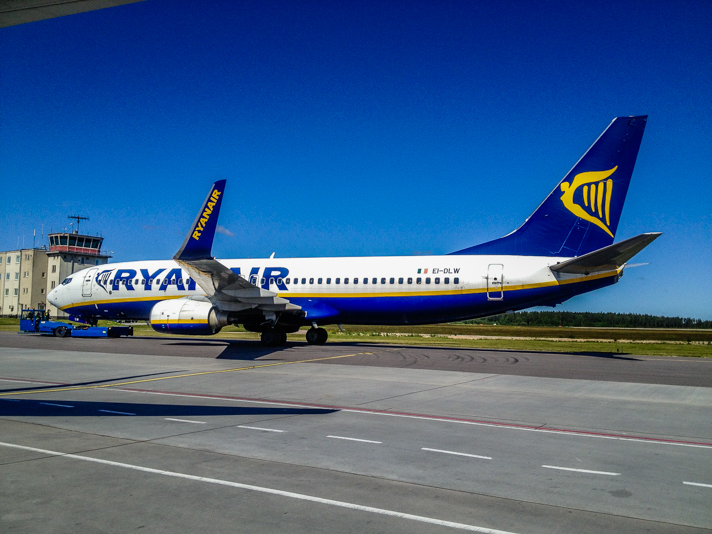 Where to Book
I personally use Skyscanner as my first search option and cross-check with Kayak or the actual airline's website. Depending on your destinations, you'll also want to check budget airline websites like Ryanair or EasyJet as those airlines don't always show up in search results. It may take some time to do your research, and you may want to cross-check your results on different search engines, but it's worth it in the long run.

Be Flexible with Your Dates
Being flexible with your time is often one of the biggest challenges we face when traveling. But, if you have even a few days of flexibility, it can end up saving you a substantial amount of money.
If you can't be too flexible with your dates or destinations, check out flying into another airport. For instance, if you are looking to go to Munich but the prices look costly, check out the price for Frankfurt. Once you're that far, it is easy to get a bus, ride share or train.
One of the best websites for finding the cheapest flights from your location to a specific country is Skyscanner. Simply enter your location in the "FROM" field and type in a country in the "TO" field and you'll get a list of the cheapest airports in the country to fly into. You can also enter a time period to search instead of a specific date, such as "in a week" or "entire month."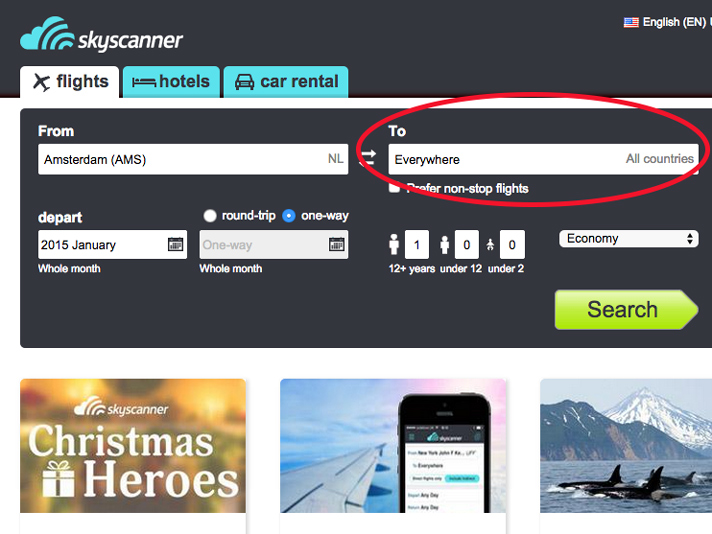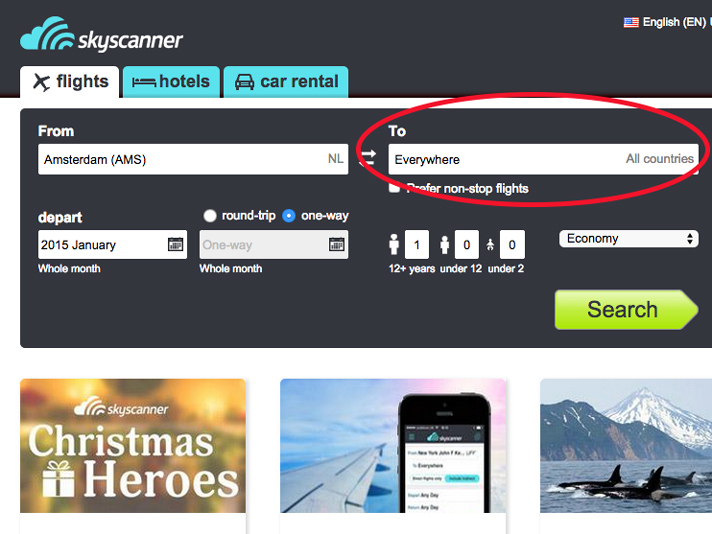 Be Flexible with Your Destinations
I highly recommend taking a trip to Europe without a plan. Or, at least let part of your trip be unplanned. One of the least expensive ways to travel Europe is to book the cheapest flight to anywhere and roll with the unknown.
For example, after I went on The Yacht Week in Croatia, I booked a cheap flight to Fuerteventura in The Canary Islands (I honestly didn't even know where it was at the time). I spent about a week there and then booked the cheapest flight from there to Belgium  – which is now one of my all-time favorite destinations in Europe!
I also use Skyscanner for browsing the cheapest flights from my location to "anywhere." Simply enter your location in the "FROM" field and type in "Everywhere" in the "TO" field and you'll get a list of the cheapest destinations to fly to.

Set Up Email Alerts for Special Sales
Booking in advance is sometimes the best way to go in Europe, as the cheapest seats always sell out fast. But, airlines often put on surprise, last minute sales and occasionally you can find a ticket from London to Paris for under $30. If you see yourself doing a lot of flying in Europe, be sure to set up alerts for your favorite cities as you never know when an amazing deal could hit!

Read the Fine Print
Because European budget airlines do offer such cheap tickets, they have to build in costs in other places. Having you pay for your baggage is one of them. If you plan to check a bag, pay the online fee when you purchase the ticket as the cost will be much more if you wait until you get to the airport.
Also, pay close attention to the weight restrictions of checked baggage.
Many of these airlines are also known for being late, canceling routes with very little notice and they are usually non-refundable and non-changeable. I highly suggest getting Travel Insurance to protect you against any hiccups like cancellations and delays when flying.
Helpful Tip: RyanAir is well-known as a notorious "extra fees" budget airline. To be fair, they do list all of their requirements online when booking, but a lot of people overlook them. I've never had an issue flying RyanAir but I've always followed their guidelines. You need to have a printed boarding pass, pay in advance for checked baggage and DO NOT go over the weight limit. If you overlook any of their requirements, prepare to pay some hefty fees.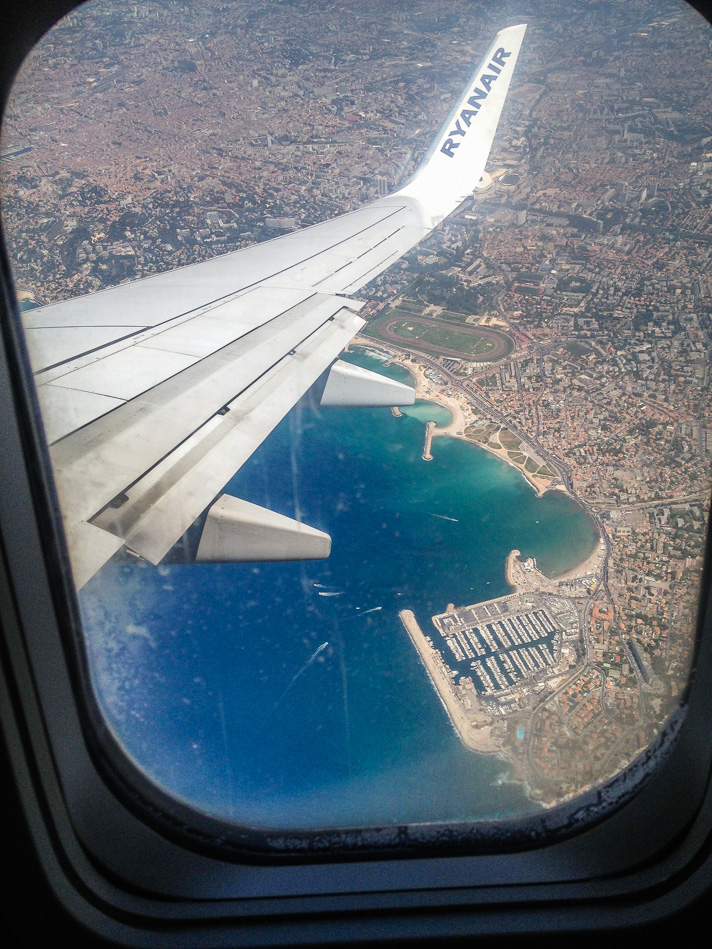 Using Credit Cards with Travel Rewards
One of the best things I've done in my travels is learn how to use frequent flier miles and credit card rewards to earn free flights and upgrades. I travel with my British Airways VISA that offers 50,000 reward Avios miles just for signing up, zero foreign transaction fees and 1.25 Avios miles for every $1 spent on purchases.
The initial 50,000 miles alone is enough miles for a free flight!
The BA VISA may not be right for everyone, so do your research on which credit card rewards program offer the best benefit for your style of travel and desired destinations before signing up.
HELPFUL TIP: If you have been looking to get a travel reward credit card, I recommend applying for one before a big trip or purchase. Some of the biggest benefits are earning points to use for free flights and hotels. Plus, many cards offer additional points when making travel-related purchases. Some cards also offer travel protection when you pay for a trip with the card.
My personal favorite is the Chase Sapphire Reserve (for frequent travelers) or the Chase Sapphire Preferred (if you're just starting out)! Check out my favorite travel reward credit cards!