Updated: August 2019
Admittedly, I'd never purchased travel insurance until after the first time I wish I'd had it. I had always been the type of person that looked at it as an unnecessary expense that would only help me in the unlikely case that something really bad happened.
Now, I get travel insurance before every trip.
Why? Oh, I'm giving you all the details in the hopes that this never happens to you!

That One Time…
Let's start with a little story about the first time "I wish I'd had it."
I was really excited about my first ever trip to the Middle East. For once, I had packed perfectly. After over a year of continuous travel, I had finally found the formula to pack exactly what I needed.
Not too much and without forgetting a thing!
I packed all of my electronics, valuables and, of course, my passport in my carry-on bag in case anything were to ever happen to my checked baggage. Well, guess what…
Something happened to my checked baggage.
My flight from San Diego to Amman, Jordan included a six-hour layover in New York at JFK International Airport. I was flying in just a few days after Hurricane Sandy and knew things would be a mess there.
I decided not to leave the airport during my layover to avoid the risk of missing my flight in case there were any transportation issues. I also checked my bag all the way through from San Diego to Amman to ensure there were no problems re-checking it in NYC.
Turns out, playing it safe doesn't always cut it.

So Here's What Happened Next…
After a seemingly endless layover in New York, I boarded an eleven-hour flight to Amman. I got through customs without any issues and went to baggage claim to retrieve my bag. I watched as strangers removed their belongings from the luggage carousel as I waited to spot my bright blue suitcase. The crowd had long dissipated when reality finally hit me.
My suitcase wasn't coming.
Realizing I only had my camera bag in my possession for a two-week trip in Jordan and Dubai I began to panic. As I stood at the counter of the airline counter filling out a missing luggage claim, a million thoughts were running through my head as everything began to sink in.
"What if my bag was accidentally taken by someone at the airport and they don't return it? What if it's completely missing and I never see it again? What if it's stuck in New York and they send it back to San Diego?"
I spent that night tossing and turning in bed worrying and thinking over and over to myself, "My trip is ruined."
I tried my best to stay positive and kept my head up through my first day in Jordan. But, after not hearing back from the airline that morning, the weight of the situation was bearing down on me.
I had done a bit of research and realized just how little protection I had with the airline for an international flight. I might get a few hundred dollars, eventually, to replace my lost items.
If I had the receipts and could show proof of the items that is. Oh, and jewelry and other "valuables" would not be covered. How was I going to afford to get all new stuff for my stay in the Middle East, let alone replace all of my things?!


There Goes My Budget
It would cost me over $1,500 to replace everything
That may sound like a high estimate. But a simple breakdown of everyday items shows just how quickly things add up:
Travel bag $100
Shoes $150
Jewelry $300
Jeans $100
Jackets $100
Misc. clothing $200
Toiletries $100
… you get the point.
That evening I got the news that the airline found my bag in New York and that it would be in Jordan the following night. Thank goodness!
So why did I go through that entire story just to tell you YES, you should get travel insurance? Because regardless of the value of the items lost/stolen/damaged the emotional stress of the situation just plain sucks. I was lucky and everything was returned to me.
But that's not always the case—especially in the case of theft.
Most importantly, travel insurance will protect you in the case that (worst case scenario) you are injured abroad. This is especially important if you are taking an "adventure" trip or traveling somewhere where emergency evacuation may be required.
So don't take the risk; I know I will never travel again without it!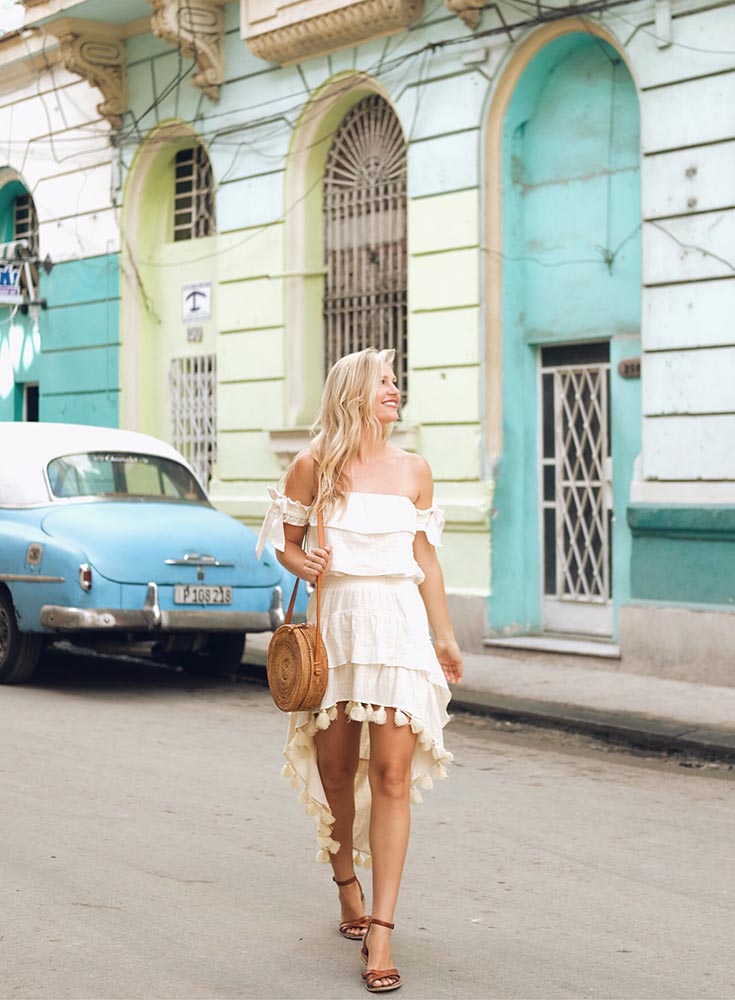 Where Do I Get  Travel Insurance?
I have done a lot of research and in my opinion, World Nomads travel insurance offers very comprehensive coverage for an affordable price.
If your checked baggage is delayed or misdirected for more than 12 hours, you're covered. In addition, you get benefits like medical and flight delay, cancelation, and interruption coverage.
Medical Services
Travel Accidents
Lost Baggage
Trip Cancellation
Travel Health
Stolen Passports
Natural Disasters
Delayed Baggage
Amongst other things!
Travel insurance from WorldNomads.com is available to people from over 140 countries and is designed for adventurous travelers with cover for overseas medical, evacuation, baggage, and a range of adventure sports and activities.


What  It  Covers
With travel insurance from WorldNomads.com you can:
The choice is up to you! But it's a small price to pay to feel secure and reassured when planning a big trip internationally. Especially when it comes time to use it!
Tell me about your experience with travel insurance—about a time you wished you had it…or when it saved your booty in the comments below!