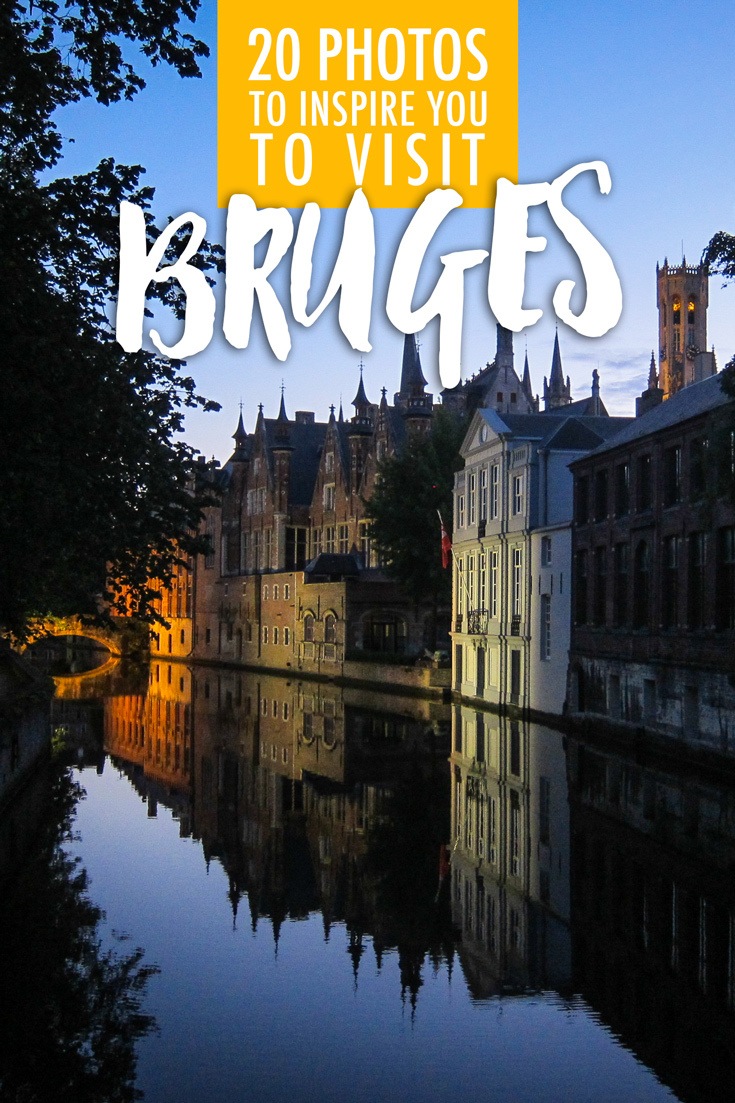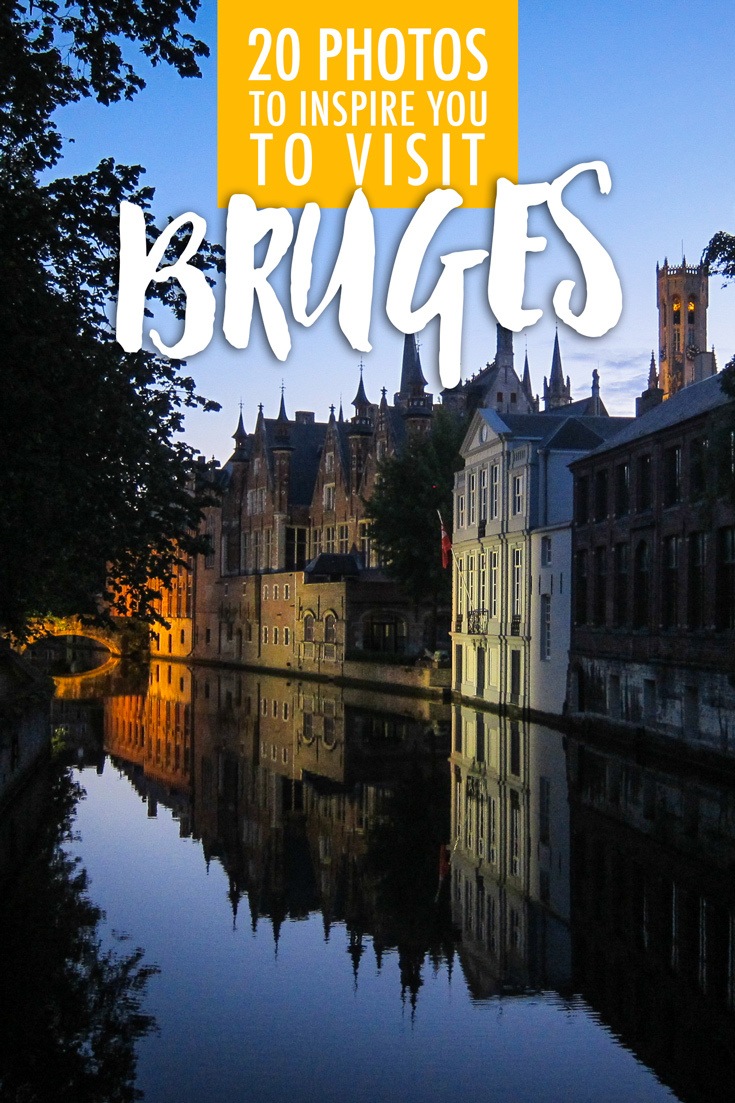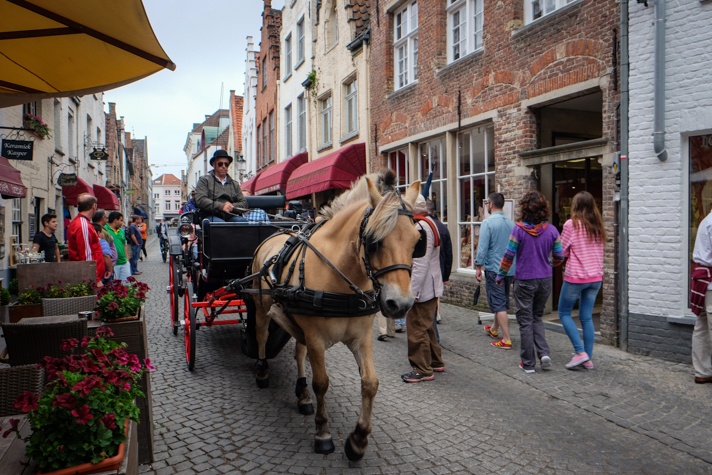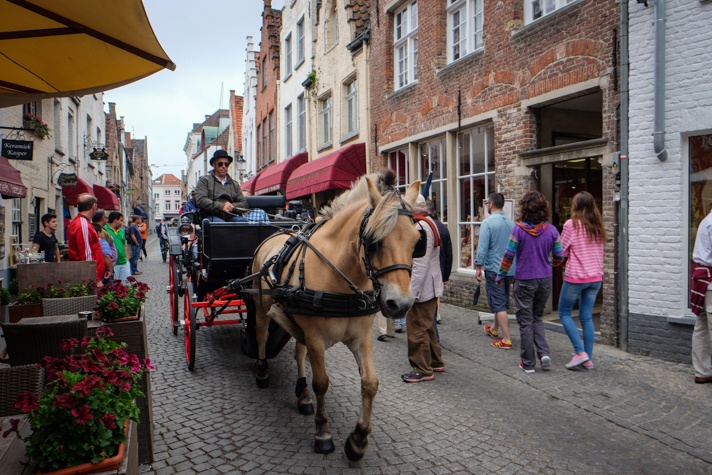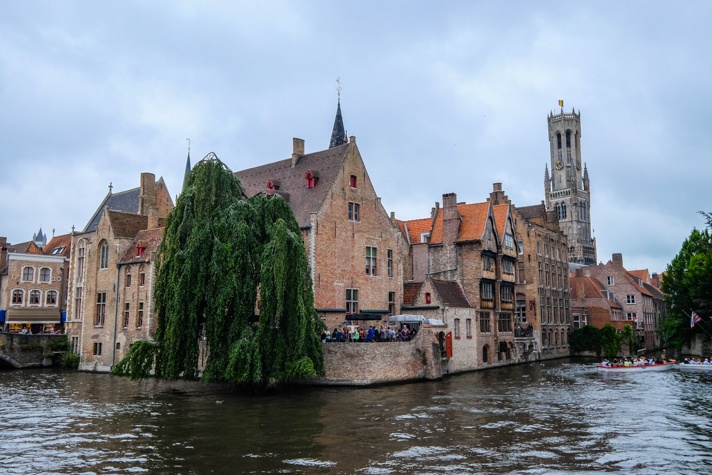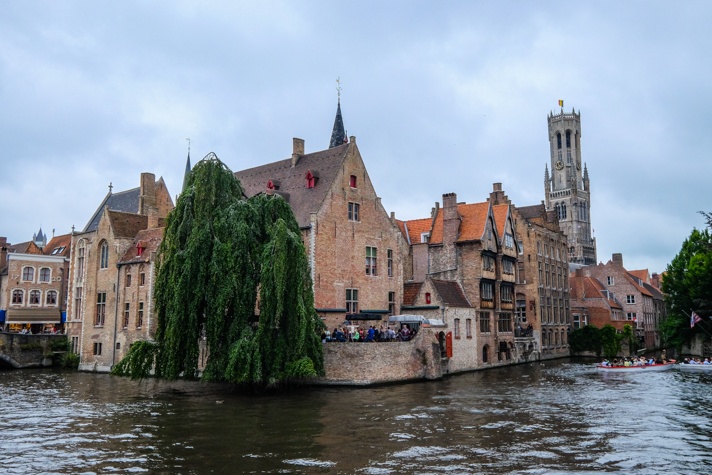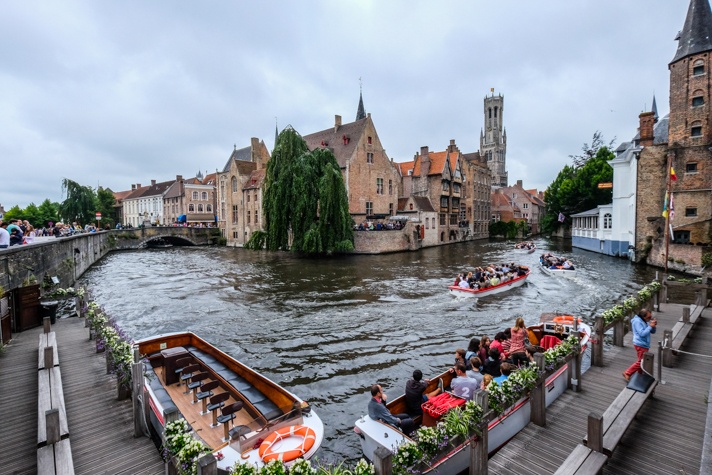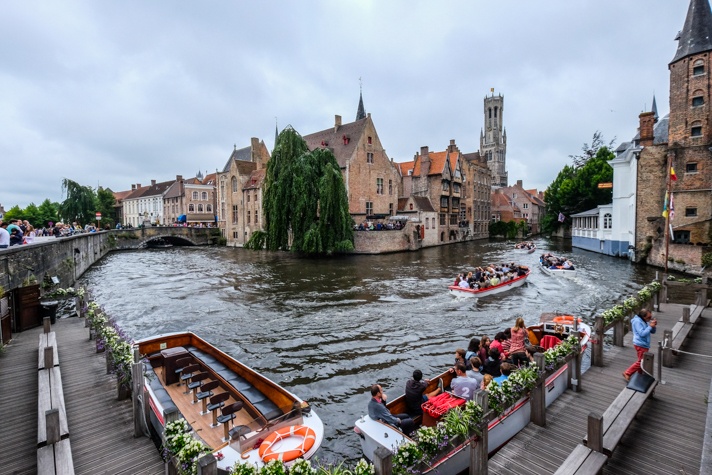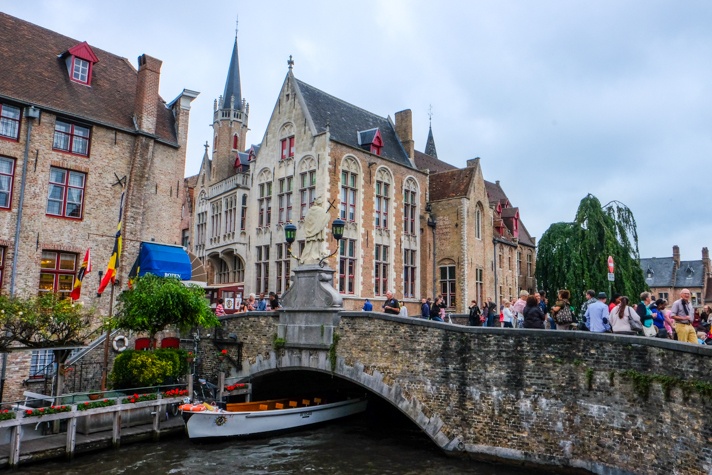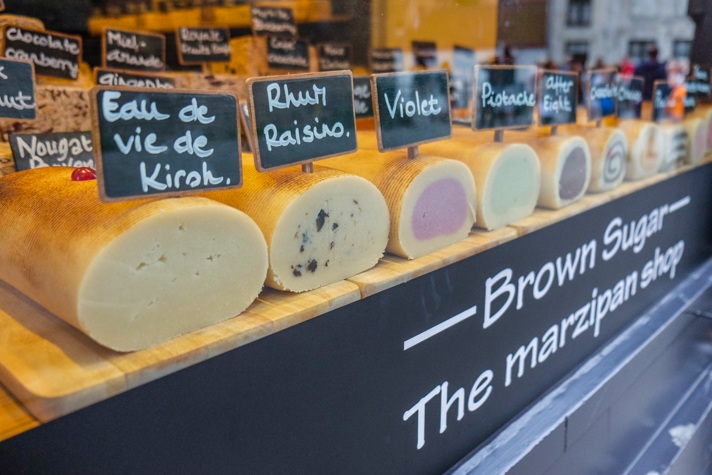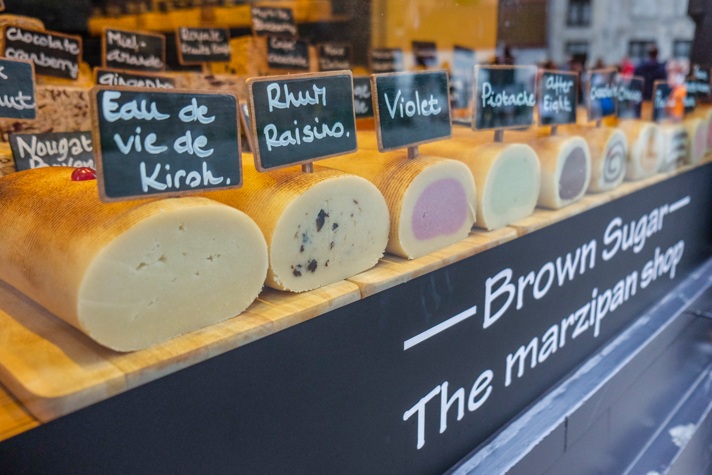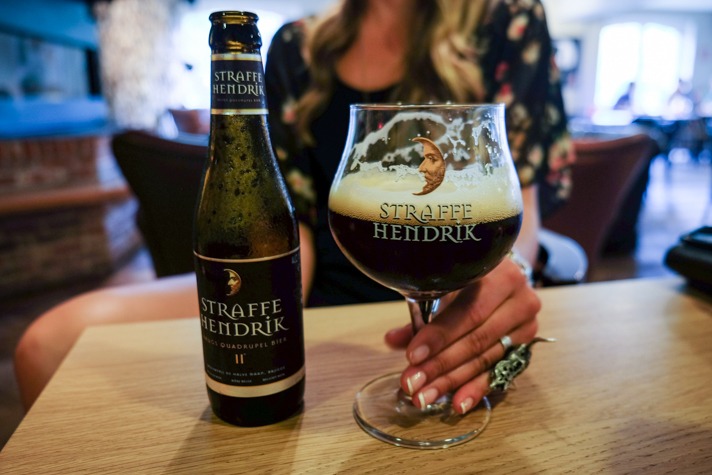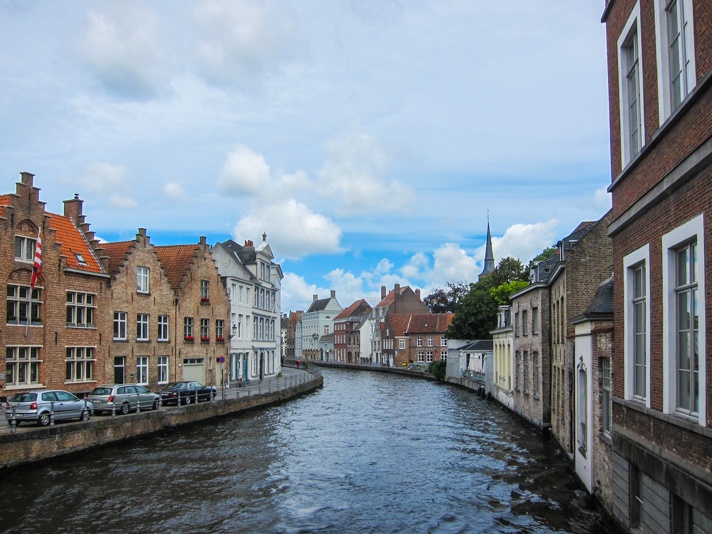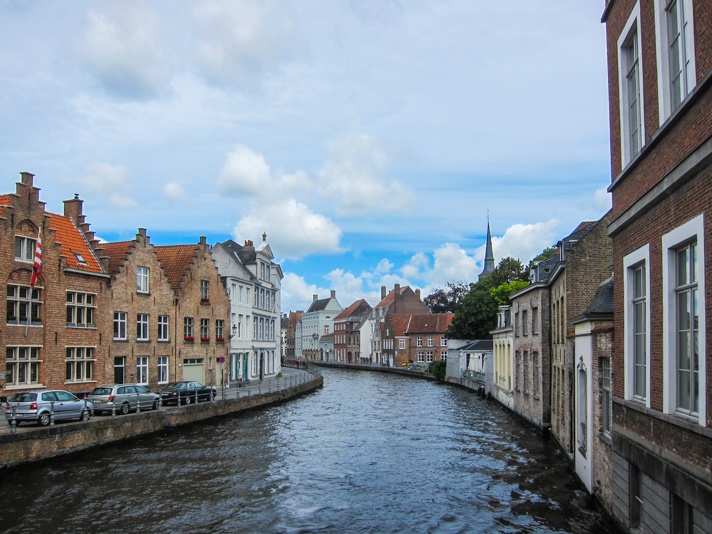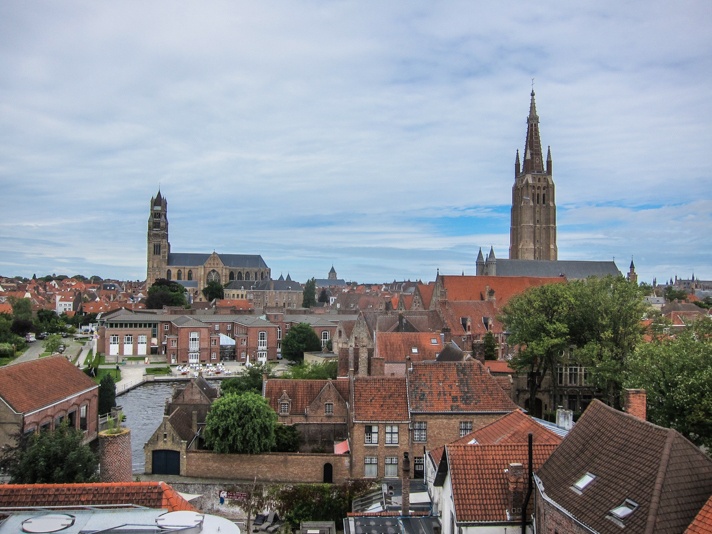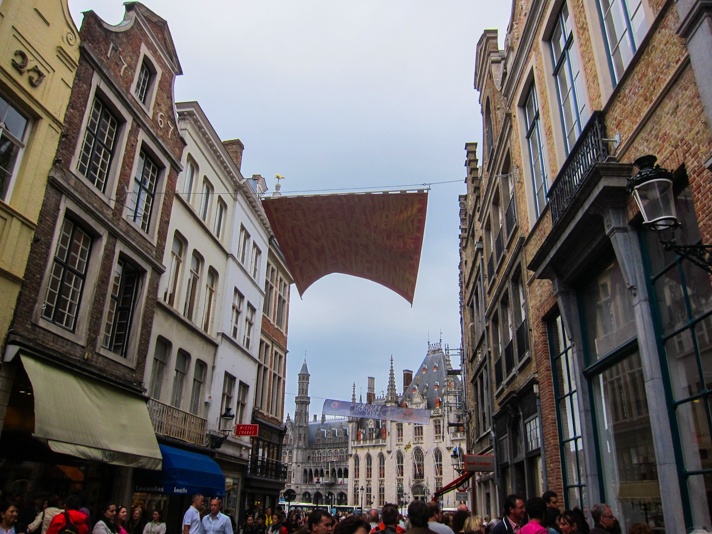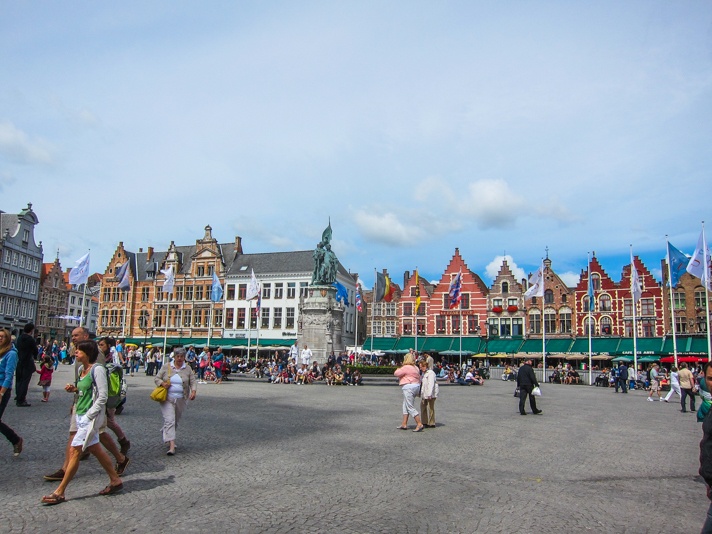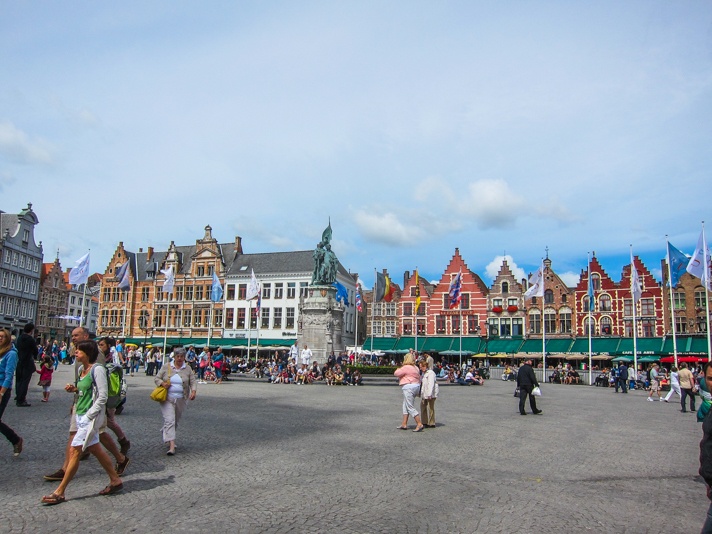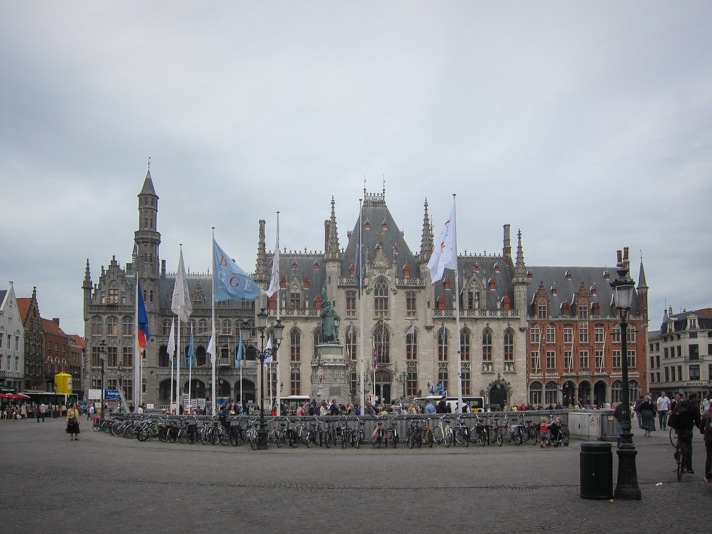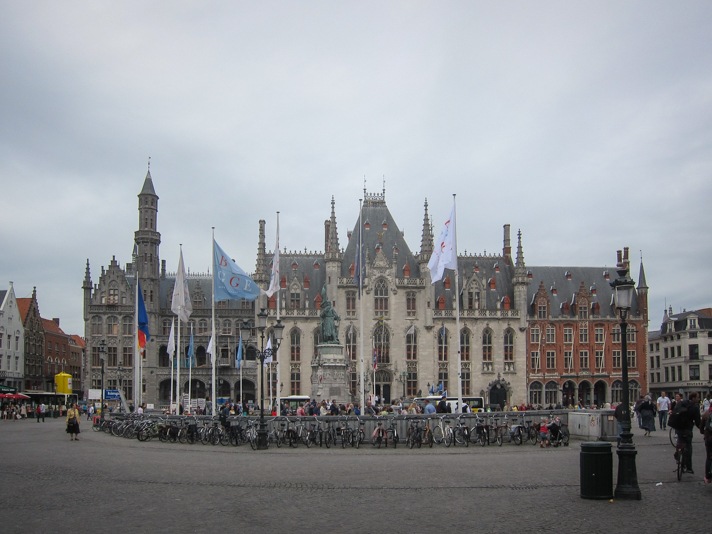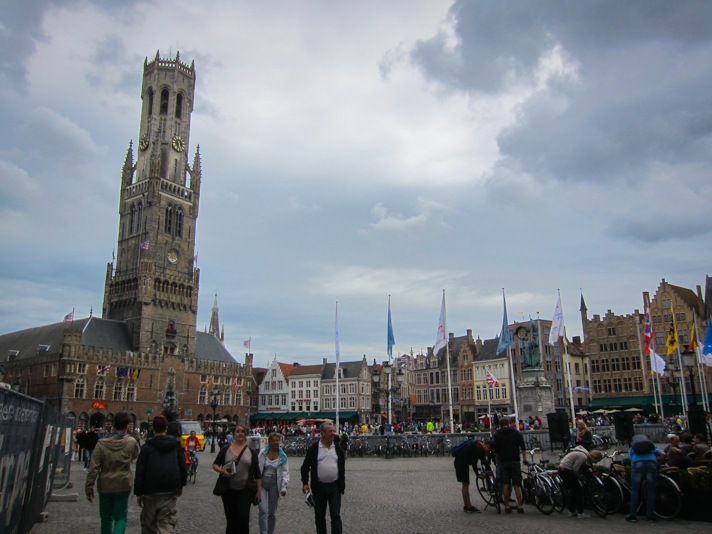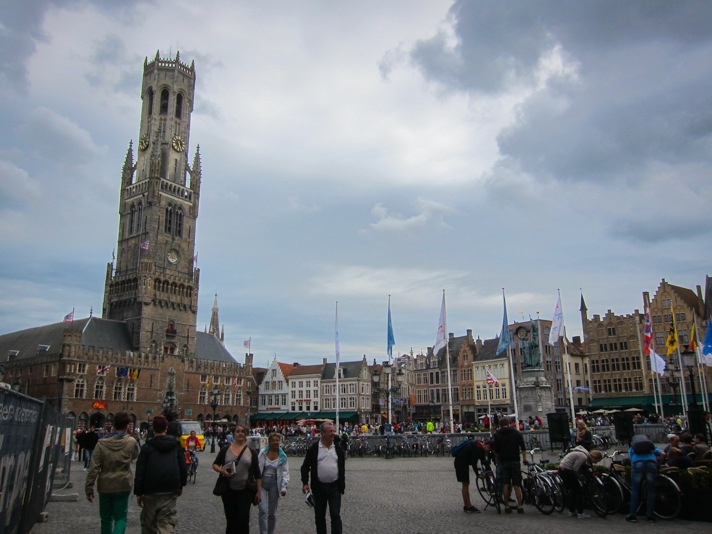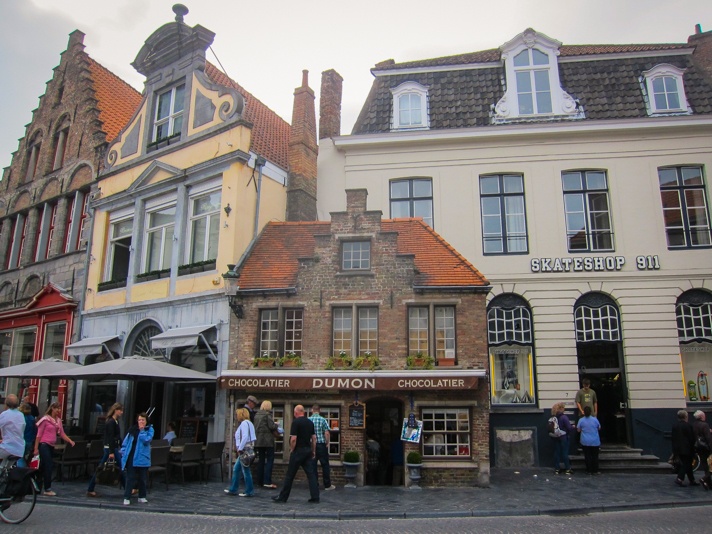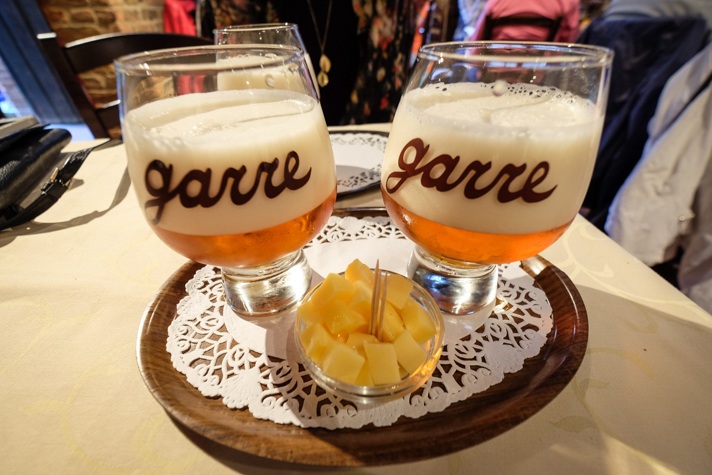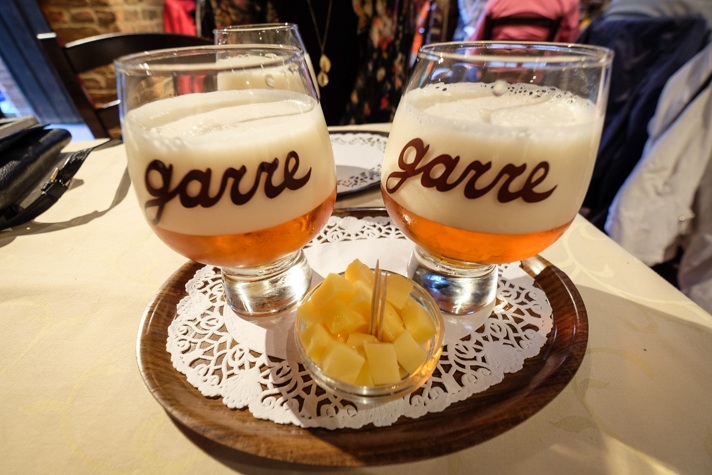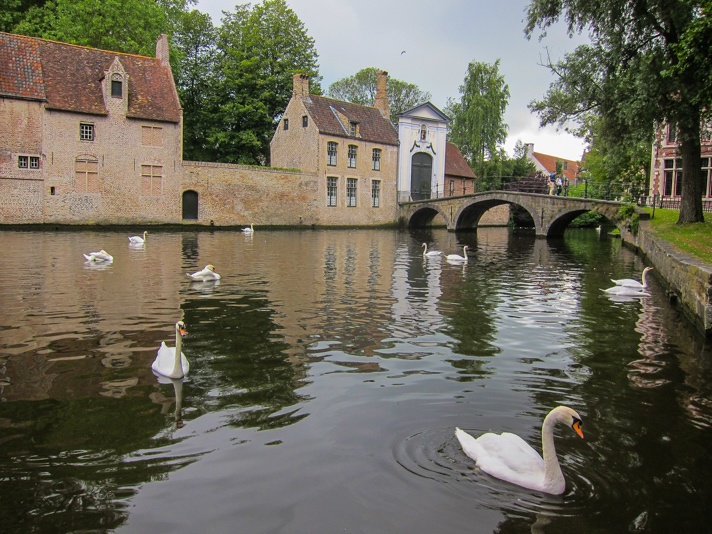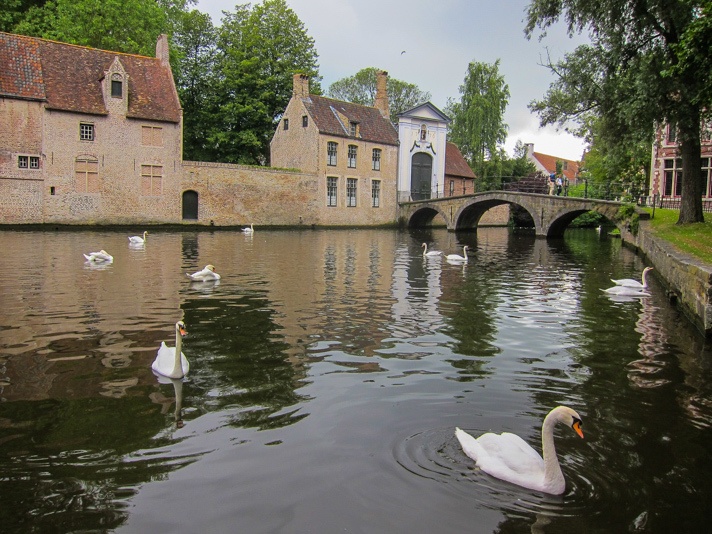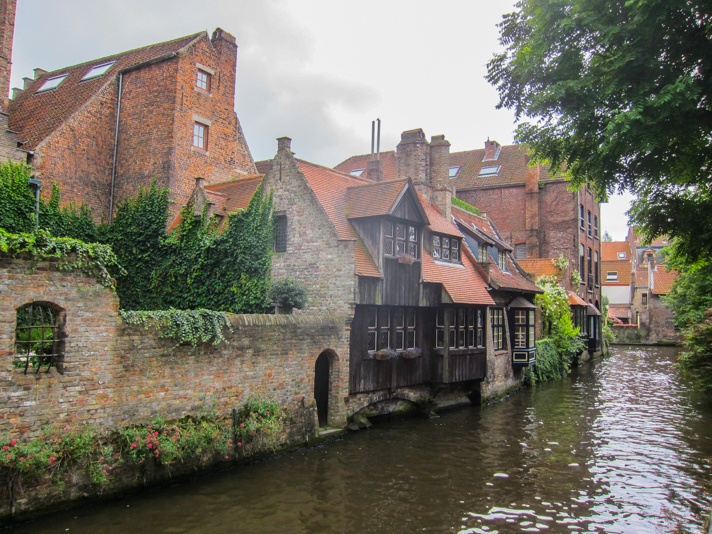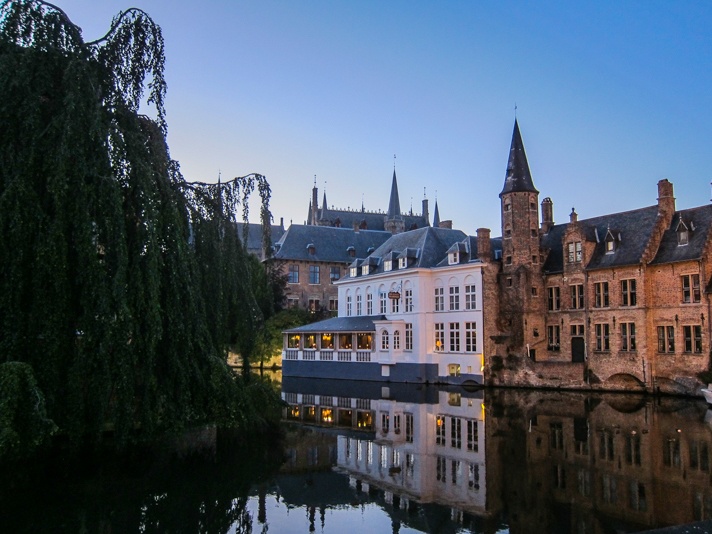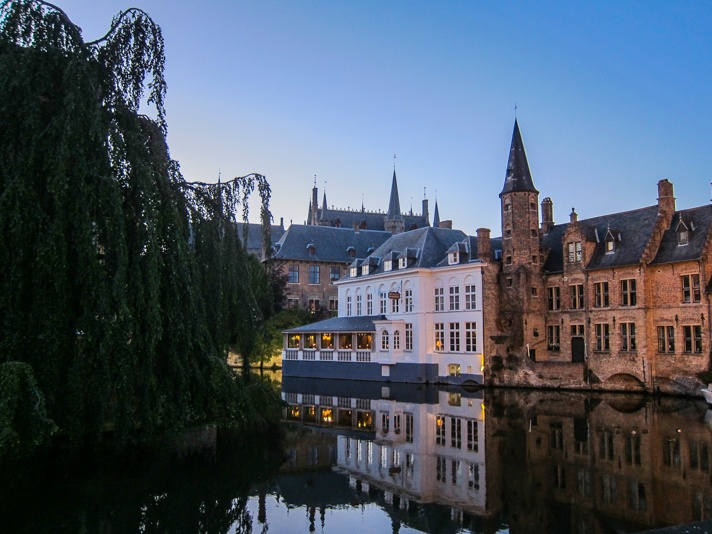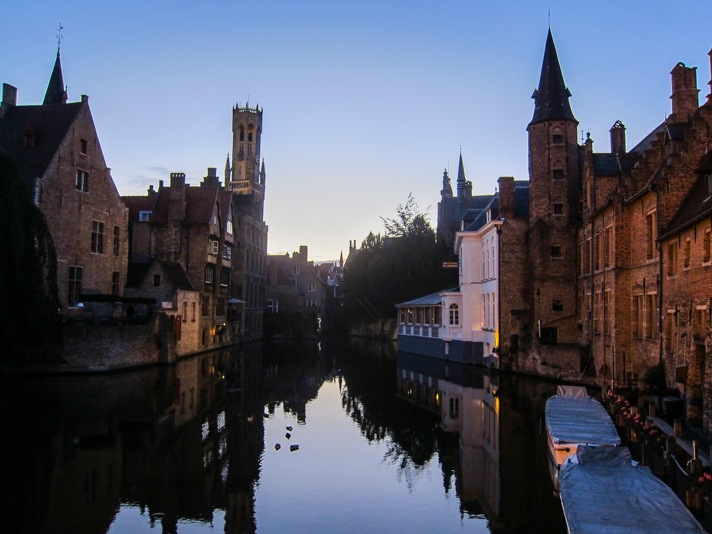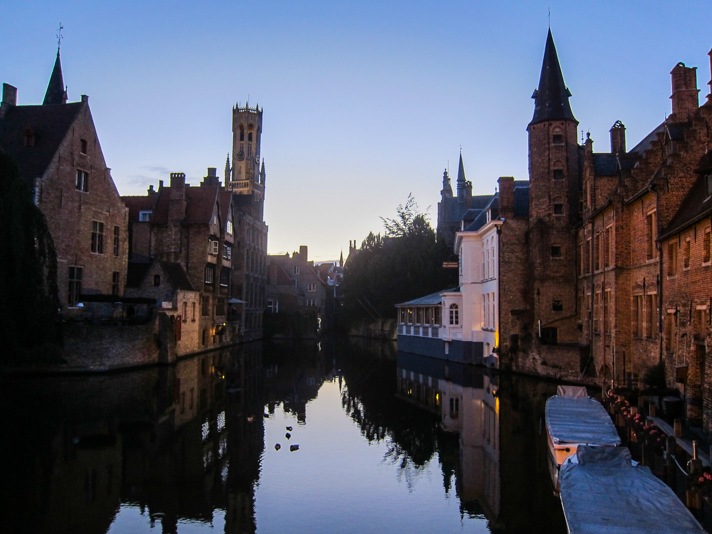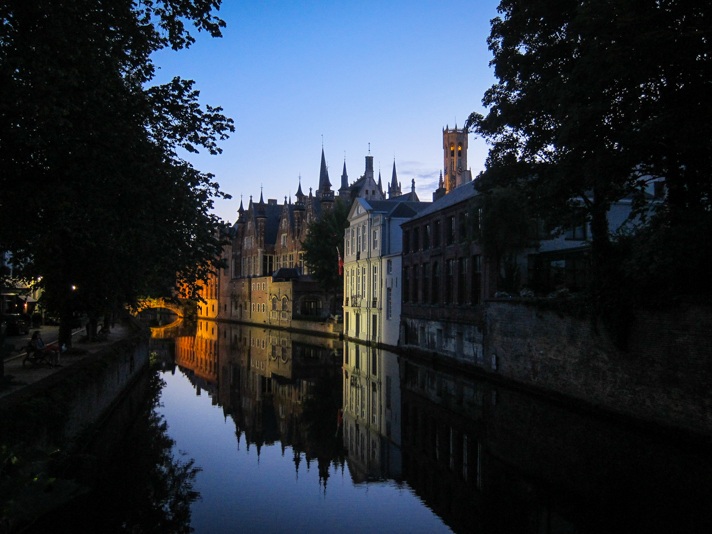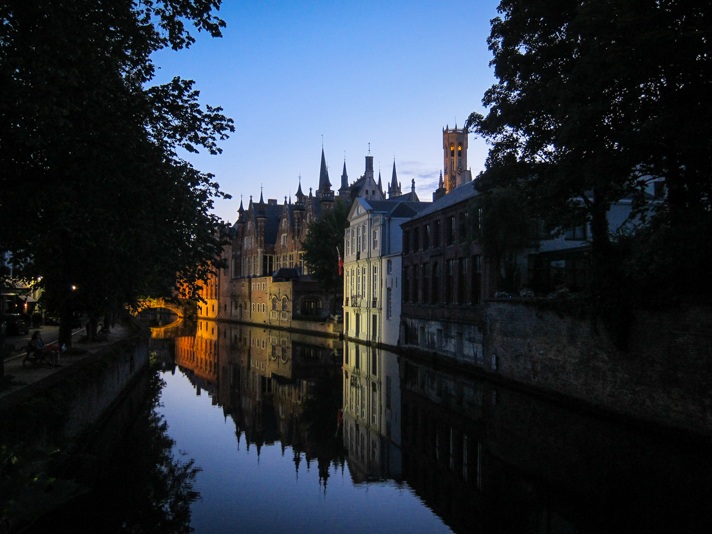 Oh Bruges! What a beautiful little fairytale town. I've had the opportunity to travel to Bruges on 2 separate trips and it's no wonder why Belgium is one of my favorite destinations in Europe.
Bruges is one of the most picturesque European cities I've ever been to. Between the canals, swans and gingerbread house style buildings, the level of romance is off the charts!
But, even better than the romantic canals and majestic swans… there's amazing beer. To be honest, I came to Belgium for the beer, and Bruges is definitely one of the best cities in Belgium to find it.
Don't miss De Halve Maan brewery or Staminee De Garre pub!
The town is completely walkable or cycle-able so walk around or rent a bike to explore. A few things you absolutely cannot miss on a trip to Bruges: Beer (duh), a waffle, chocolate or Moules Frites (mussels and French fries) at Breydel-De Coninck.
Many people don't know this, but the Madonna and Child sculpture by Michelangelo is housed in the Church of Our Lady in Bruges. You'll also not want to miss climbing the Belfry or people watching around the Markt.
For a romantic holiday, or a complete foodie getaway, definitely visit Bruges!

More on Europe Travel

Check out my favorite Bruges-inspired must-haves!