Image by Gayle Dawn Photography from styled product photography expert Chelsea Loren's bachelorette party in New York City!
Whether you're the bride-to-be, the Maid of Honor, a bridesmaid, or someone else in the bridal party, planning a bachelorette party is an important and super fun part of the lead-up to the wedding day!
Yes, it takes work and sometimes it can be a bit like herding cats, depending on your group of friends!
But it's a time to celebrate with your nearest and dearest, and have an amazing time together. I'm a big advocate for traveling with your girlfriends — it can be such an empowering experience to create new memories and explore the world together!
While the past few decades have pushed the idea that bachelorette parties are all about suggestively-shaped straws and strippers, it does not have to be that way (though if that's the kind of party you want, you do you!).
Oftentimes it's good to mix serious girl-time, a little sassy silliness, and just a morsel of debauchery for an epic good time. While I'm definitely one who would encourage traveling for a bachelorette party, you can have an amazing time at a destination closer to home.
Check out this guide to the best bachelorette party locations in the United States for some inspiration on where to go.
No matter where you decide to go, here's a guide to finding the perfect balance and planning the best bachelorette party ever!

Bachelorette Party Things to Consider
I don't want to overwhelm you with things to think about, so here's a debriefing on some of the hot topics I'll be covering today. Remember that none of these are hard-fast rules – do what feels right for you and make it your own!
Who Pays for a Bachelorette Party?
What Are the Best Places for a Bachelorette Party?
How Far in Advance Should You Plan a Bachelorette Party?
Who Goes to a Bachelorette Party?
What Are Non-Cheesy Bachelorette Party Favors for Bachelorette Party Gifts?
How Far in Advance Should You Plan a Bachelorette Party?
There's no rule on this, but it's best to start thinking about the planning process as soon as you can. Starting six months before the party might seem like a lot, but you don't need to be actively working on things during that time.
Just start out by deciding on a date, a budget, and a destination in advance, and then start hammering out the details two to three months before the event. This helps everyone save up and make sure they can get time off of work.
Who Pays for a Bachelorette Party?
This can be an awkward conversation if you leave it until the last minute, so make sure that you establish the budget for the bachelorette party early on and make sure everyone is on the same page about expectations.
Traditionally, the bride is the only one who doesn't pay for anything during the bachelorette party.
This usually still rings true for one-night events that are closer to home. Still, you may want to reevaluate if the itinerary includes traveling and related expenses like flights and hotel rooms.
If you decide that splitting the costs evenly for accommodations and similar expenses is the way to go, you might want to consider treating the bride-to-be to something. There's no requirement as to what this something is — it can be a meal, an excursion, or the tab for a night out at a club.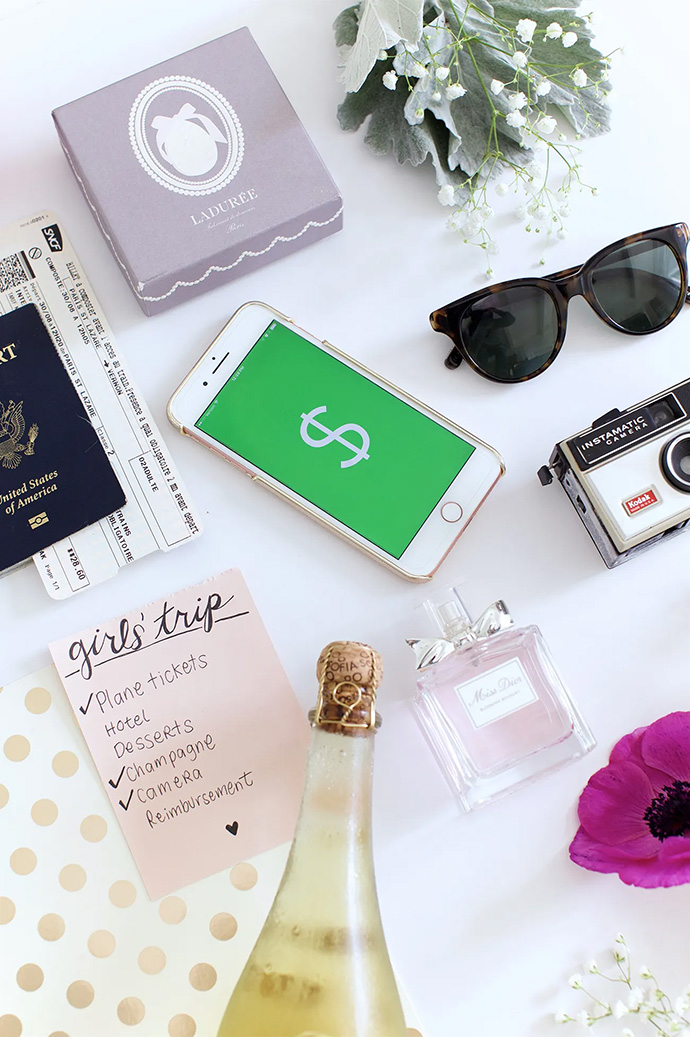 Image courtesy of styled product photographer Chelsea Loren
Who Goes to a Bachelorette Party?
The most common bachelorette party guest list includes the maid of honor, the bridesmaids, and, of course, the bride! However, there aren't any rules on this, and bachelorette parties can include anyone the bride wants to invite!
Close friends who aren't bridesmaids are occasionally invited as well as family members who aren't in the bridal party.
Just make sure you ask the bride what her thoughts are so you can make sure the guest list includes everyone she wants to celebrate it with.

How to Plan a Bachelorette Party
Who Is Planning It?
While it should really be a somewhat collaborative effort so that everyone's budget and availability are considered, there should be one or two people that are coordinating everything. Traditionally this is part of the maid of honor's responsibilities, but this isn't required.
Make sure everyone is on the same page.
Communication is important, and this planning process is no exception!
You might be planning this trip with a bridesmaid you've never met before or an adult relative of the bride that you know but haven't really talked to. Either way, it's crucial to make sure that everyone is on the same page and concerns are addressed as they come up so that people don't harbor any bad feelings.
You can use shared Google docs and emails to organize, or you could consider utilizing a free bachelorette party planning app like The Bach.
It allows you to easily track expenses, create polls, and curate itineraries. Everyone can download the app and be on the same page throughout the planning process.
When Is Everyone Available?
While you're reaching out to everyone to determine the budget, ask what everyone's availability is.
Instead of just asking the open-ended question, it's usually easiest to send a list of potential dates and get feedback on those. Unless you're headed to a specific event like a music festival, make sure you include at least a few options.

What's the Budget?
You'll need to have open and honest conversations with everyone who's invited to find out what their budget is.
You'll need to know this while you're picking a hotel, a method of travel, and all of the activities involved. While there's a chance that some people will not be able to attend due to the costs, make sure you try to accommodate everyone if possible.
Pick a Destination & Brainstorm
What kind of party this will be?
Spend time brainstorming where you'll go and what kind of bachelorette party this is. Is the bride-to-be more of a laid-back, chill-by-the-pool type? Or does she love dancing the night away?
The activities you'll want to include might be location-specific, so you'll want to come to a conclusion on this before getting too into the details.
You can always ask the bride-to-be to create a list or Pinterest board that includes all of the things she's interested in doing while you're brainstorming. This can help you make sure you're planning the right type of party.
Create an Itinerary
Once you know the scope of the bachelorette party, you can start putting together the itinerary! This is a fun opportunity to think about what's special to the bride-to-be and what she loves to do.
The easiest way to create an itinerary for a group vacation is to structure each day around one or two main activities and fill up the rest of the day with meals and free time.
Free time doesn't have to mean time spent alone or anything like that. It just helps give the day some flexibility and allows everyone to go with the flow a little more.
Plus, if you have someone in the group who is a bit introverted and does need alone time, this can accommodate them.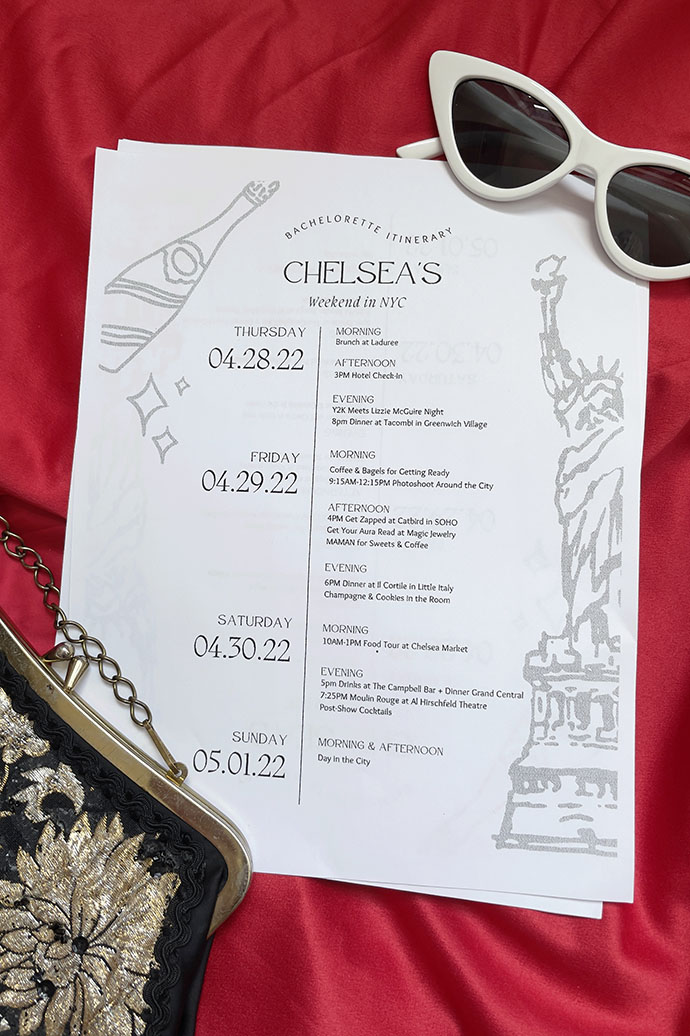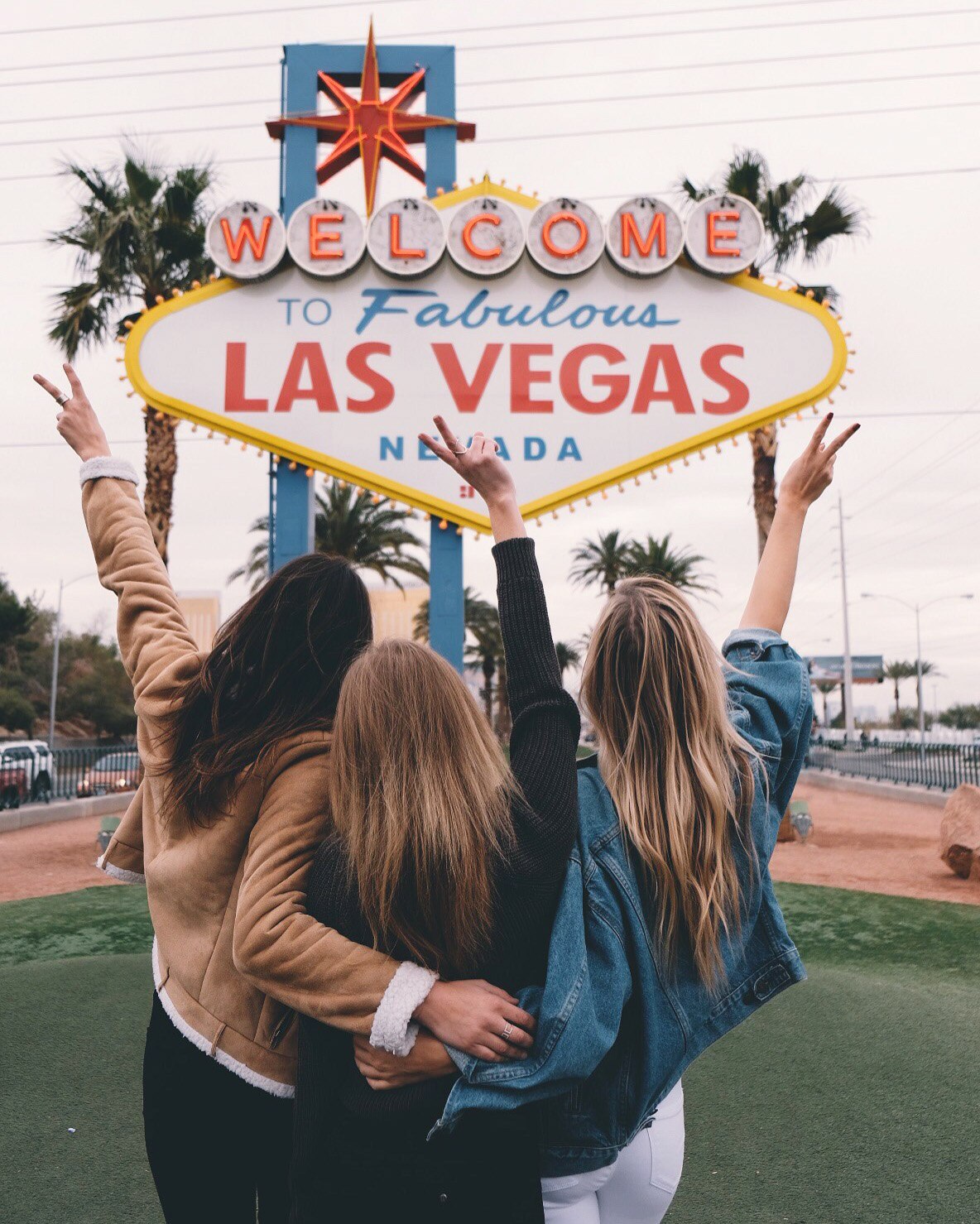 What Are the Best Places for a Bachelorette Party?
I'm glad you asked! Here's a guide to some of the best places for a bachelorette party in the United States!
You'll want to consider factors like the time of year the party is taking place as well as whatever budget you're working with. If some people on the guest list are on a tighter budget, it's important to make sure they can also have fun and participate without worrying about how much they're spending.
Here are some of the top bachelorette party destinations: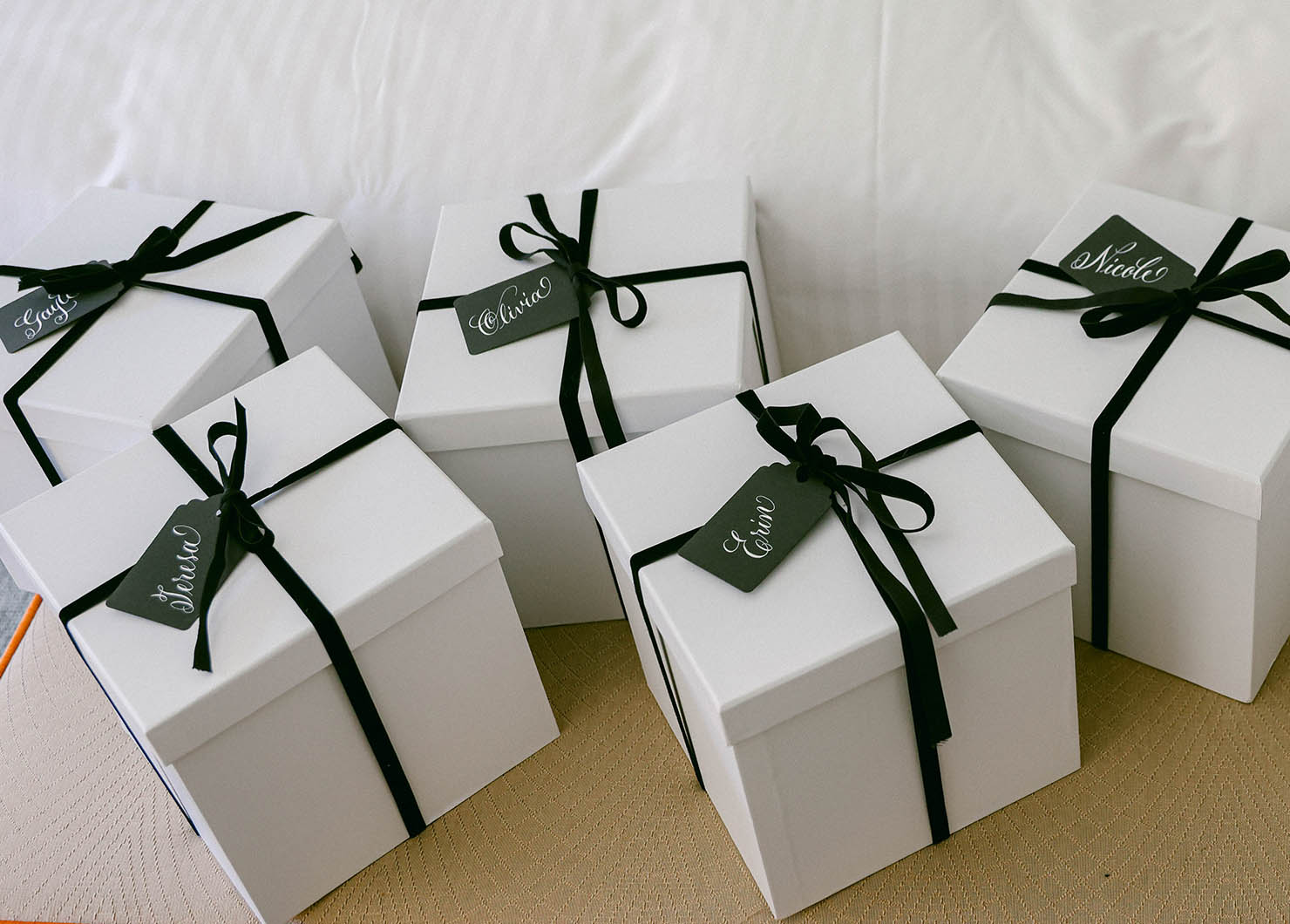 Image courtesy of branding product photographer Chelsea Loren
Non-Cheesy Bachelorette Party Favors
Looking for non-cheesy Bachelorette Party gifts/party favors?
Bachelorette party gifts are just as popular as bridal party gifts these days, and if you're anywhere near the wedding planning process you've probably seen a lot of ideas on Pinterest!
It seems like the most popular options are customized "Bride Squad"-type shirts.
While these can be super cute and you should definitely go for it if you like them, don't feel like you need to because they usually just get worn for one day and then are used as a sleep shirt or as something to wear while you're dyeing your hair.
In my experience, it's far more worth it to pick a gift that's cute and practical that can be reused.
One of the easiest ways to do this is by picking gifts that everyone can use during the trip. If the bachelorette party is taking place in a sunny locale, you could gift everyone a beach bag with heart-shaped sunglasses, a tube of sunscreen, and a disposable camera to capture memories of the trip.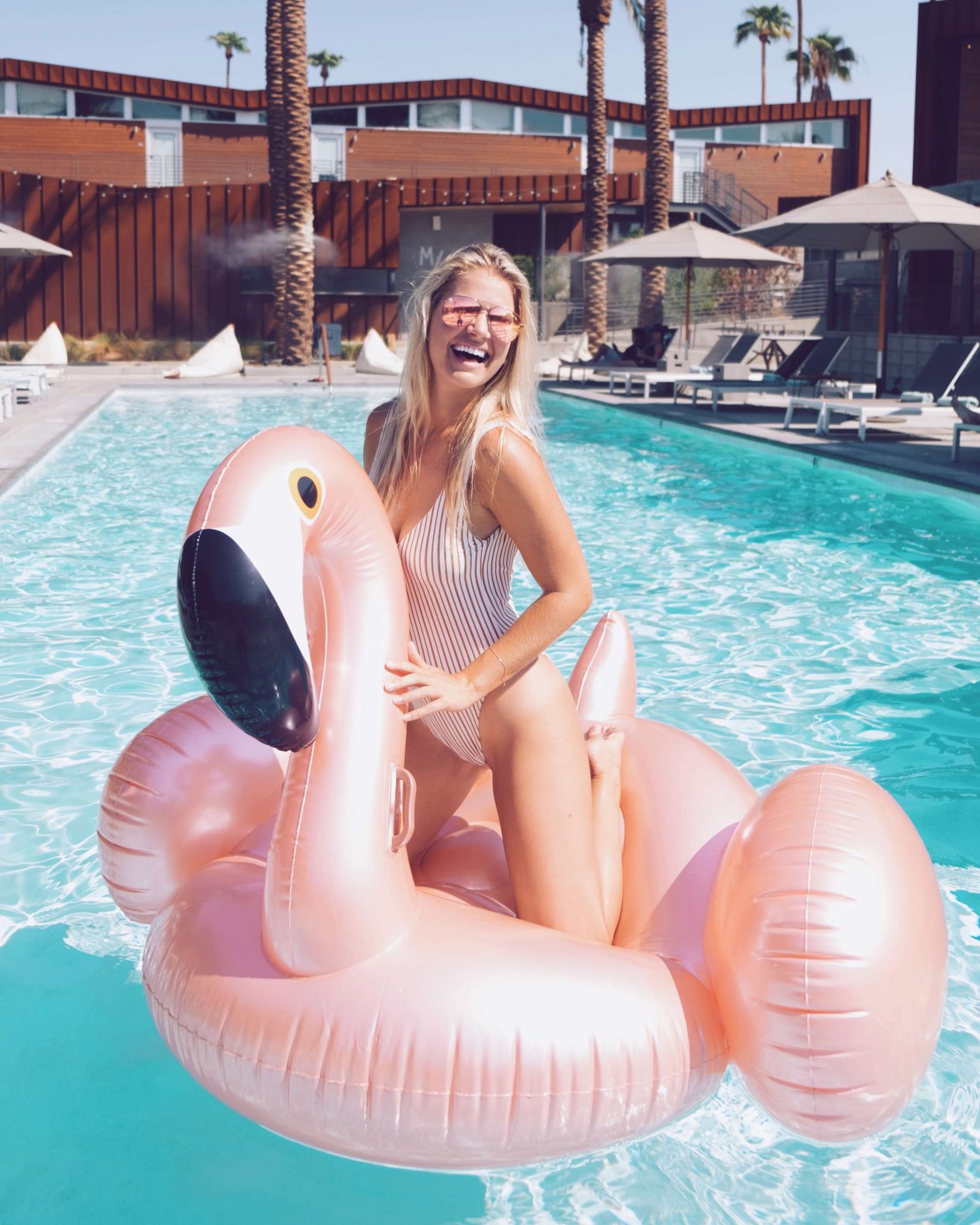 Overall
As stressful as it can be to plan the perfect bachelorette party, don't forget that the most important thing is that everyone has fun and celebrates the bride-to-be's upcoming wedding!
Coordinating an event with different personalities and expectations can easily lead to hard feelings or disagreements, but as long as everyone remembers what the event is about and takes the time to talk things out, you'll have a great time not only at the party but during the planning process too!
Need some more inspiration for destinations around the world to travel to with your girlfriends? Here's a best friend travel bucket list for you!