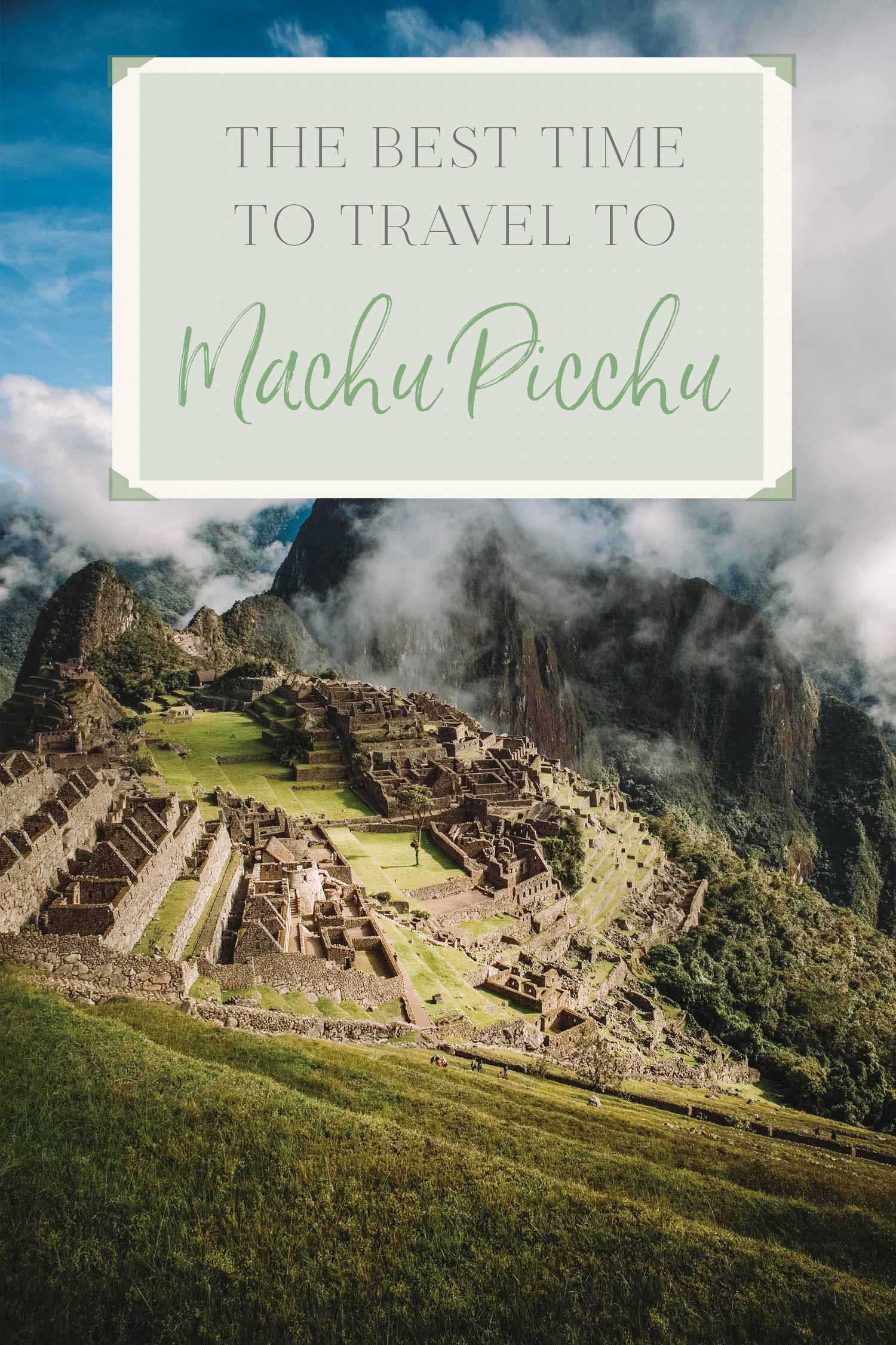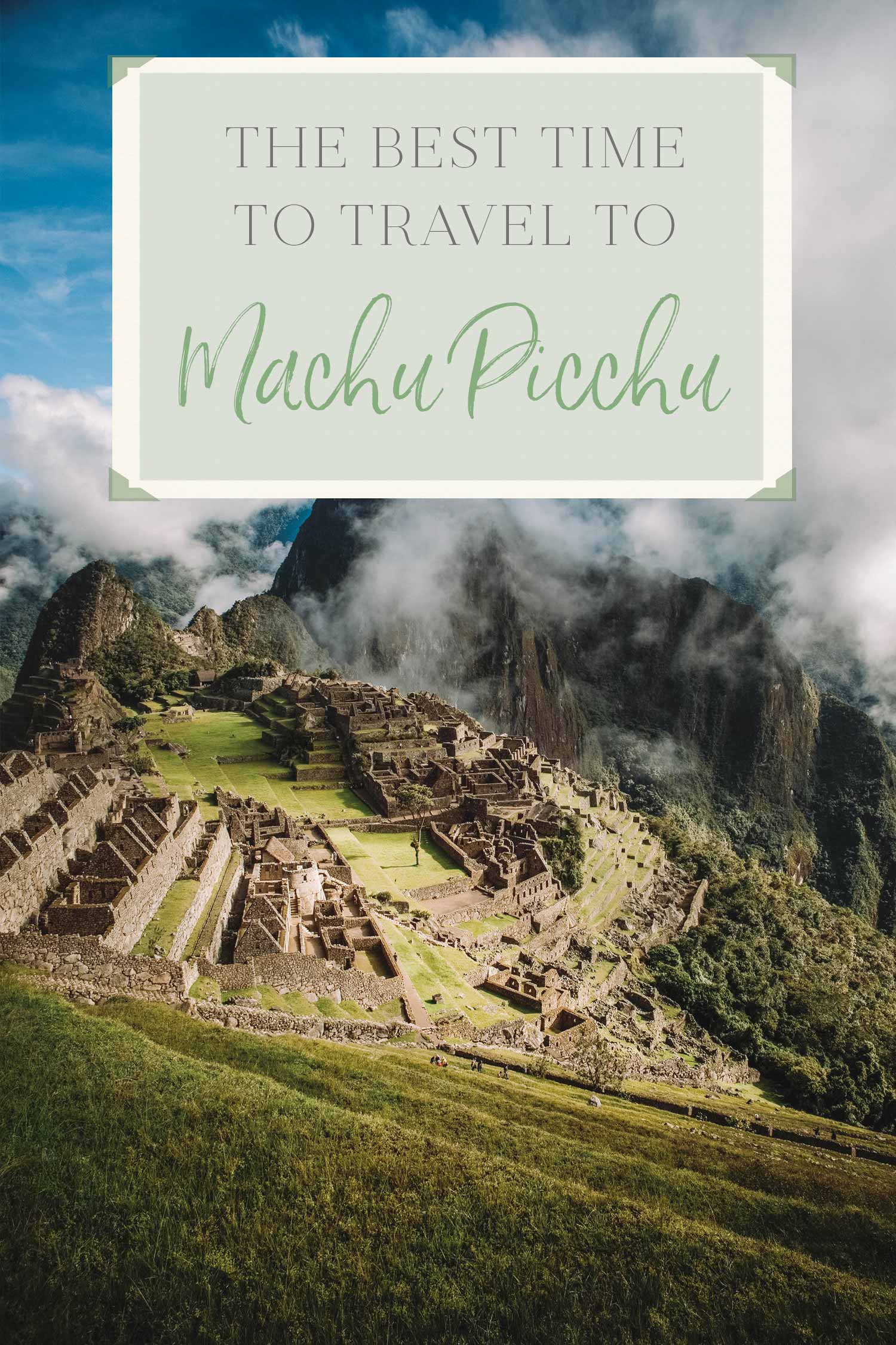 Machu Picchu is one of the most picturesque places on Earth!
It's one of the most visited UNESCO sites– with one million people visiting Machu Picchu every year! UNESCO sites are popular for a reason, so I often find that they're overcrowded and have taken on damage from mass tourism. But not Machu Picchu!
One of the best things about the ruins is that tourism is closely monitored and the number of visitors is restricted to enforce to preserve this archeological wonder.
That being said, picking the right time of year to visit is very important! Weather and crowds can impact your experience and how difficult you'll find hiking Inca Trail.
Here is my guide on the best time to hike the Inca Trail and visit Machu Picchu!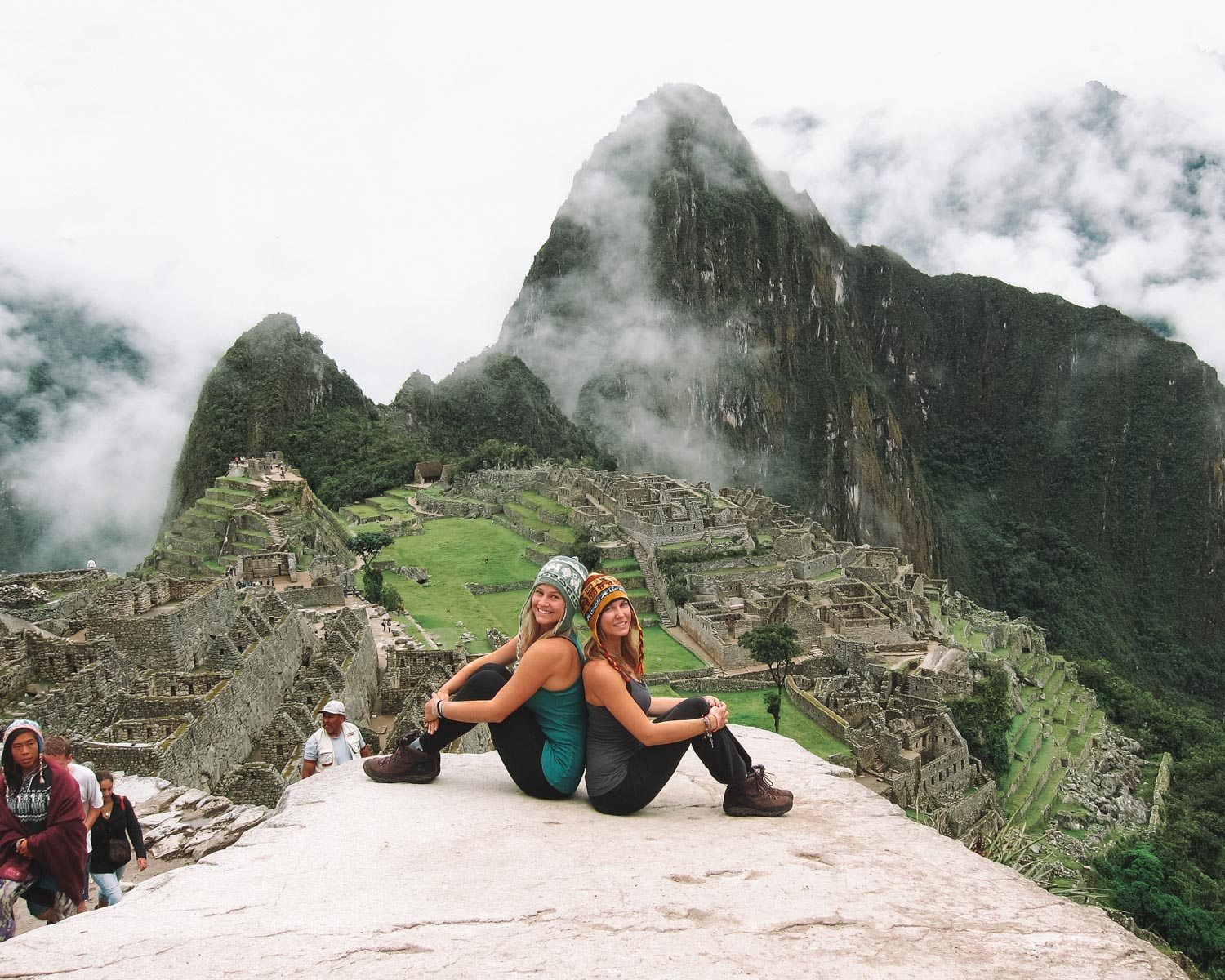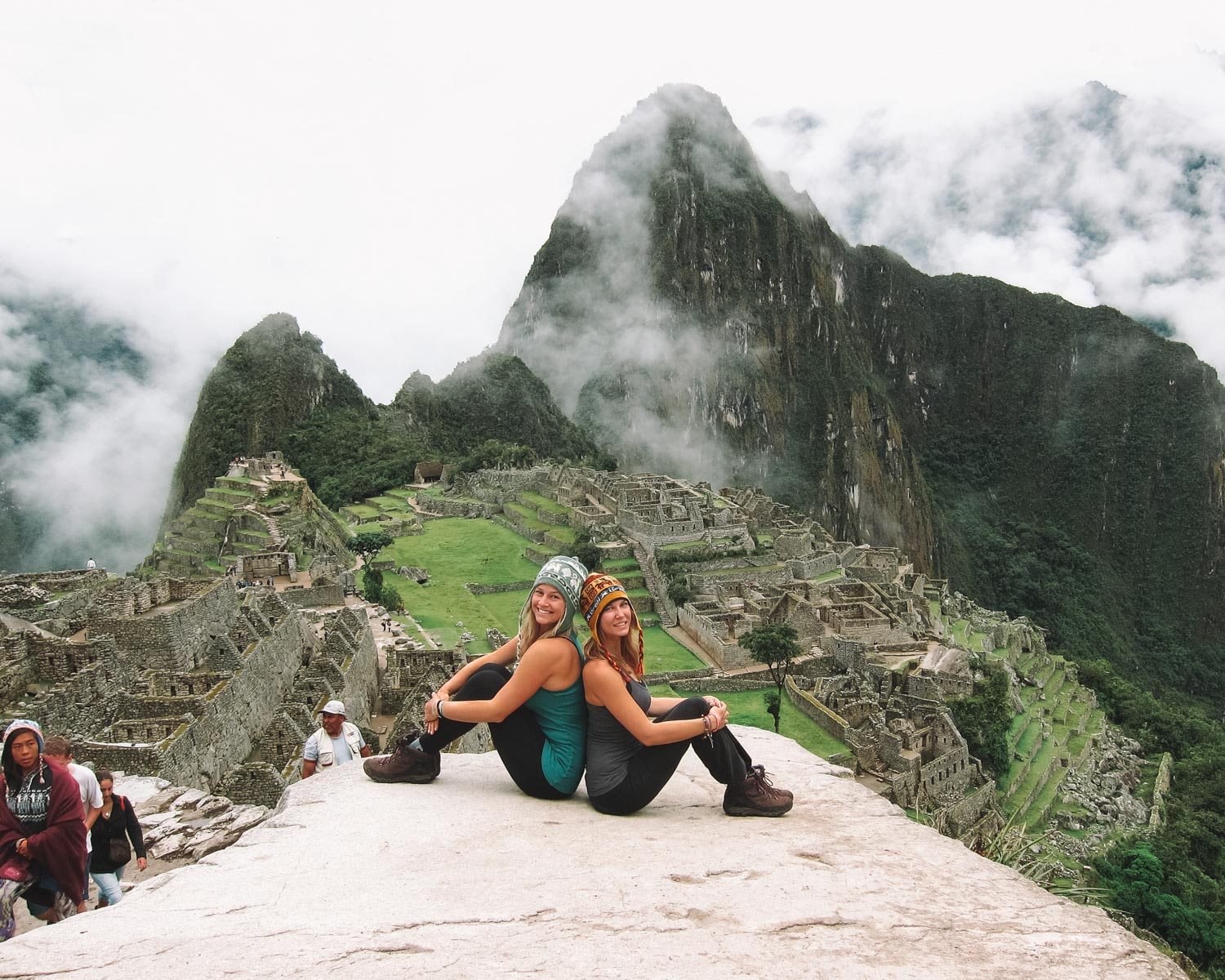 Visiting Machu Picchu
Before we get into the Inca Trail, I know that the hike isn't for everyone. It's arduous and takes a few days to complete! If you're short on time or aren't interested in making the multi-day trek, here are some helpful tips for visiting Machu Picchu!
Personal Recommendations
I would recommend an overnight stay in Aquas Calientes (the town located a few miles from the site). It takes a few hours to get here from Cusco, so you can plan a slow day of travel to get there, then stay overnight and get to Machu Picchu for sunrise the following morning.
Where to Stay
I trekked the Inca Trail nearly 10 years ago as a backpacker, so I didn't have luxury hotels on my radar. The Belmond Sanctuary Lodge is now at the top of my bucket list! Splurge on a comfortable stay here and take their luxury train to and from Cusco to get there!
Ticket Prices
Ticket prices for Machu Picchu range from $37 – $62 per person and only 2,500 spaces are allocated each day for access to the site.
If you want to visit Huayna Picchu as well (it's a tough hike with rewarding views!), there are 200 spots available per day, and it costs $71. Tickets for Machu Picchu Mountain cost $67, and there is a daily restriction of 400 people.
Getting To and From
You don't need to trek into Machu Picchu! The easiest way to get to from Cusco to Machu Picchu is to take the train to Aguas Calientes (the town located a few miles from the site). It's a scenic 3.5-hour trip each along the Urubamba River in the Sacred Valley.
There are a few trains that operate. I hiked the trail to get to Machu Picchu and took the Peru Rail train back to Cusco. If I were to do the trip over, I'd travel (at least one-way) on the 1920s-inspired luxury train, the Belmond Hiram Bingham. I am obsessed with luxury train travel!
Helpful Tip: Book as far in advance as possible! You'll notice a theme with all things Machu Picchu– it sells out! If train tickets from Cusco are sold out, don't panic. Try to buy a ticket to Aguas Calientes that departs from the town of Ollantaytambo in the Sacred Valley.
Ollantaytambo is worth a visit in itself, so you could also spend a night there. It's easy to get taxis and minivans between Ollantaytambo and Cusco and the journey is around 1 hour.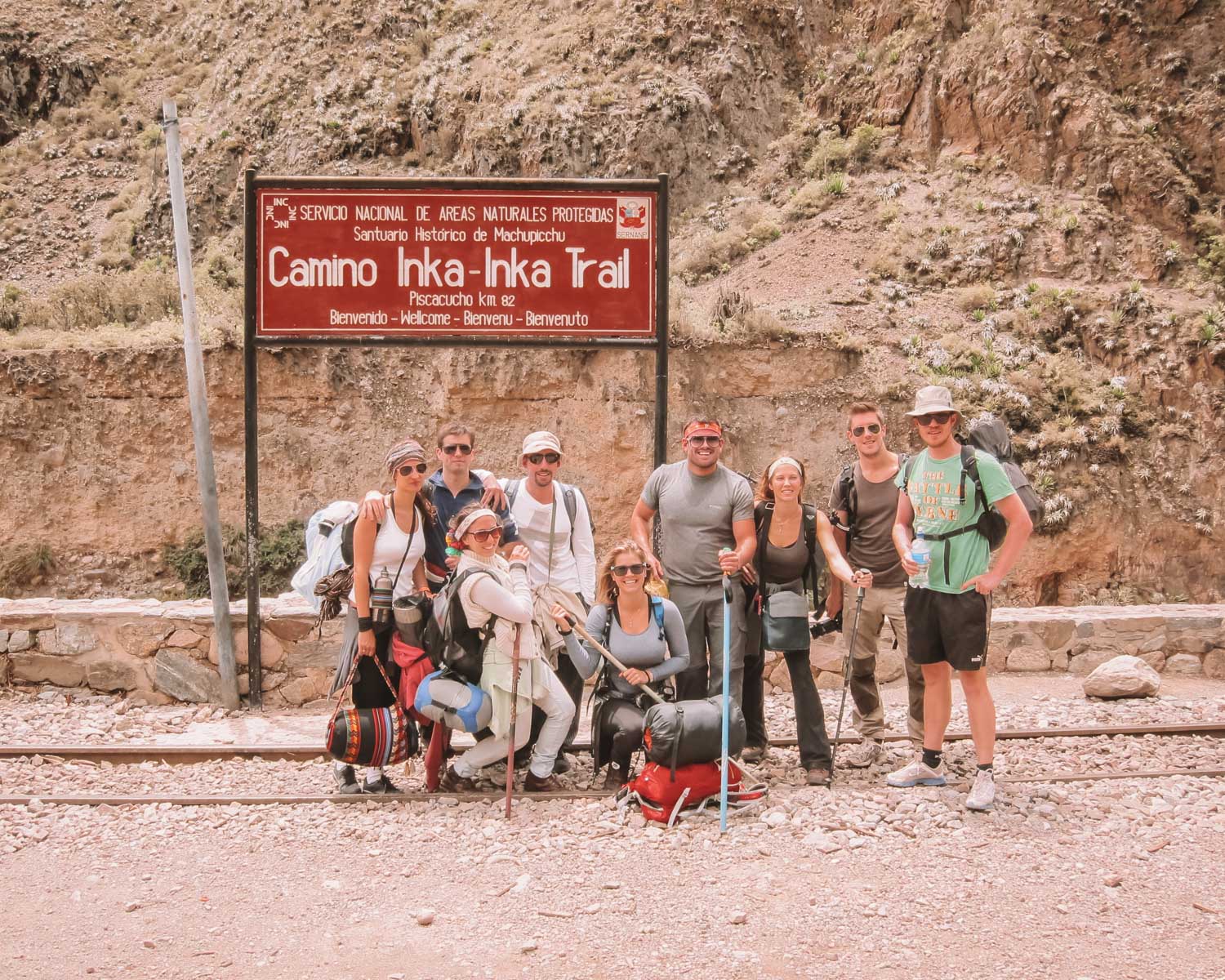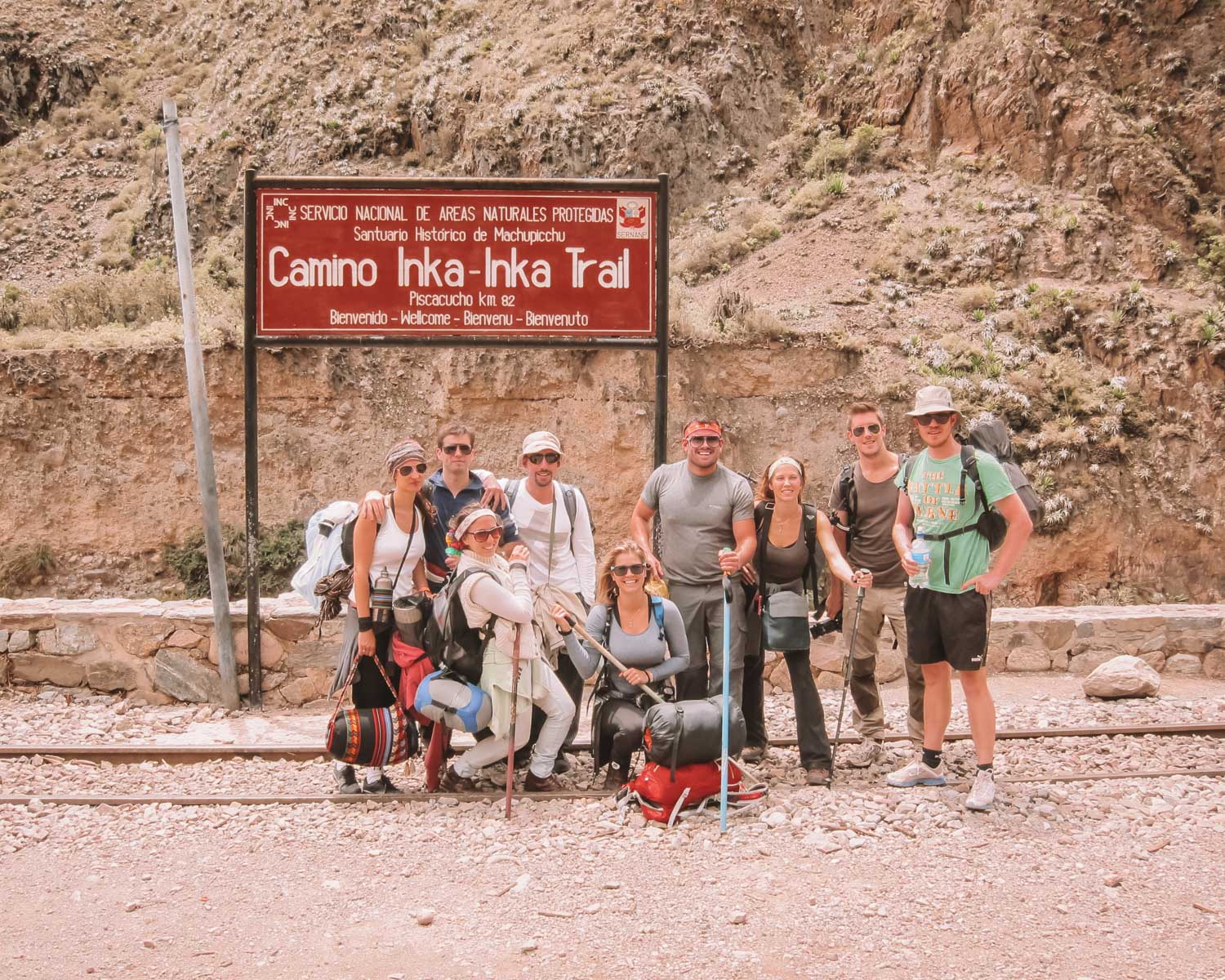 Hiking the Inca Trail
For those planning to hike to Machu Picchu via the Inca Trail, I salute you! I made the trek in 2011 (before this blog was even a thought!) and it was one of the best experiences in all my travels.
I'll break down the best time to plan your visit below, but keep in mind that the trail is closed for repairs for the entire month of February! You can still visit Machu Picchu, but you won't be able to hike the trail.
Also, keep in mind that only 500 permits are allowed on the trail per day. Some seasons are busier than others, so be sure to book your trip well in advance! You can check the availability of Inca Trail permits or book a tour (that includes permits) in advance.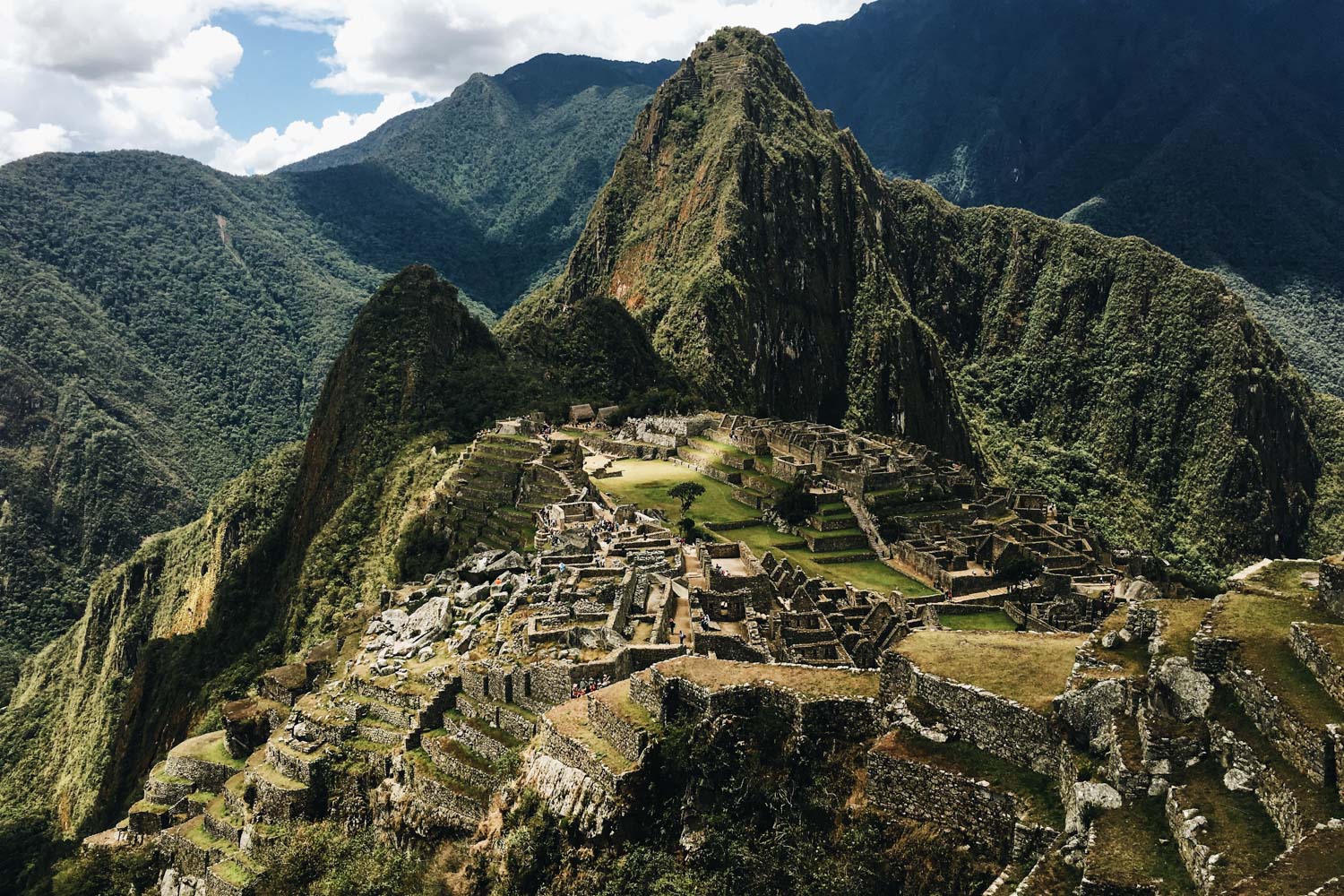 Hiking the Inca Trail in Winter (June-August)
June to August is Peru's dry season. It's one of the best times to visit Machu Picchu because the weather is as close to perfect as it gets. You'll have blue skies and less rain and fog blocking your view.
During the winter months, days are warm, nights are cool, and rain is sparse. June, July, and August are considered the best months to visit "weather-wise", but with great weather comes large crowds. Remember that the Inca Trail is restricted to 500 permits per day, however, Machu Picchu allows 2,500!
If you want to hike the Inca trail during the winter season, you'll need to book your trip well in advance as permits sell out (sometimes a year in advance)!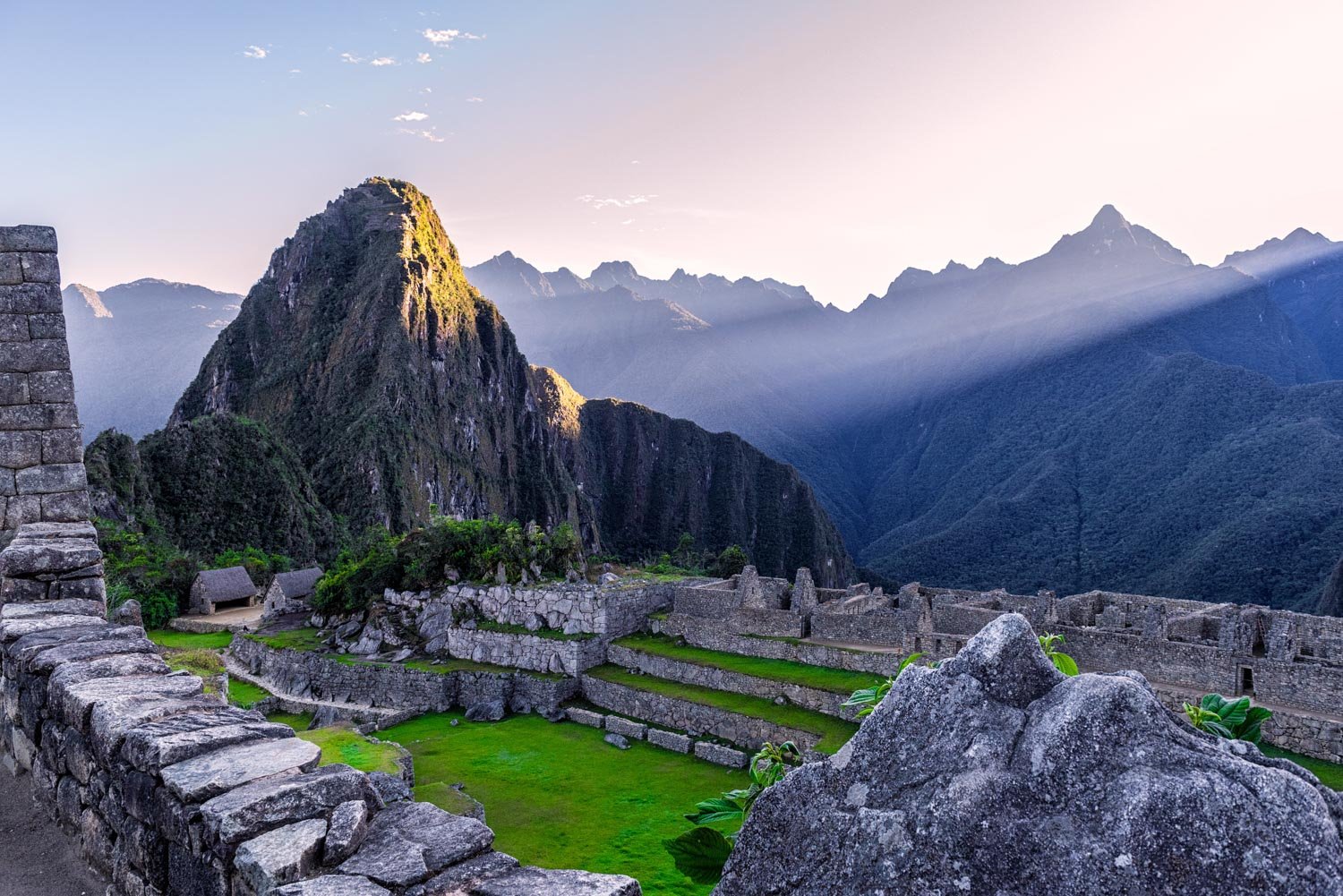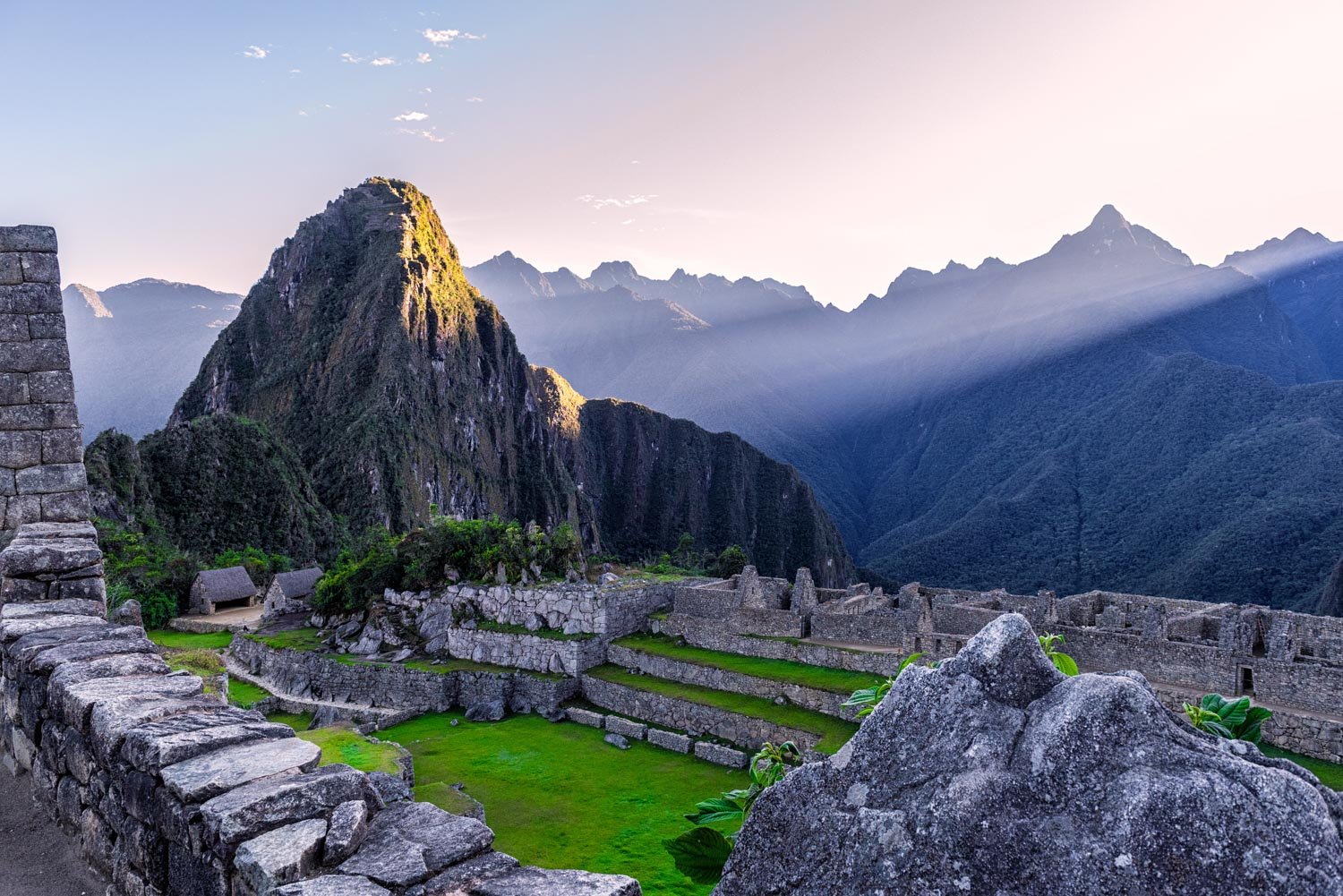 Hiking the Inca Trail in Spring (September-November)
Spring is another excellent time of year to trek the Inca Trail. The weather is still mostly dry, temperatures are pleasant, and the crowds of tourists have mostly cleared.
The seasonal calm means you're also more likely to find a good deal on tours. This time of year is perfect for travelers that want to experience the ruins with fewer people.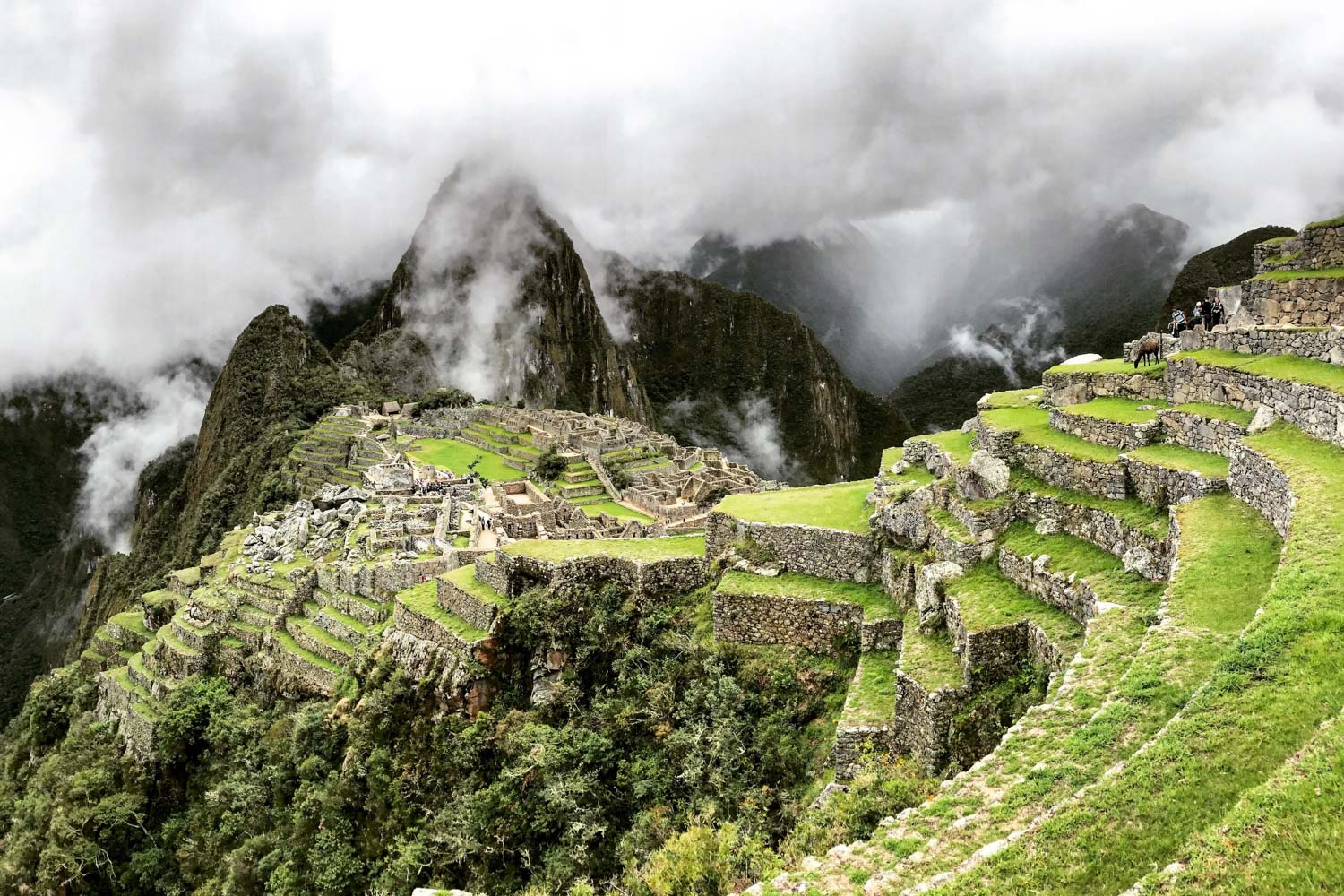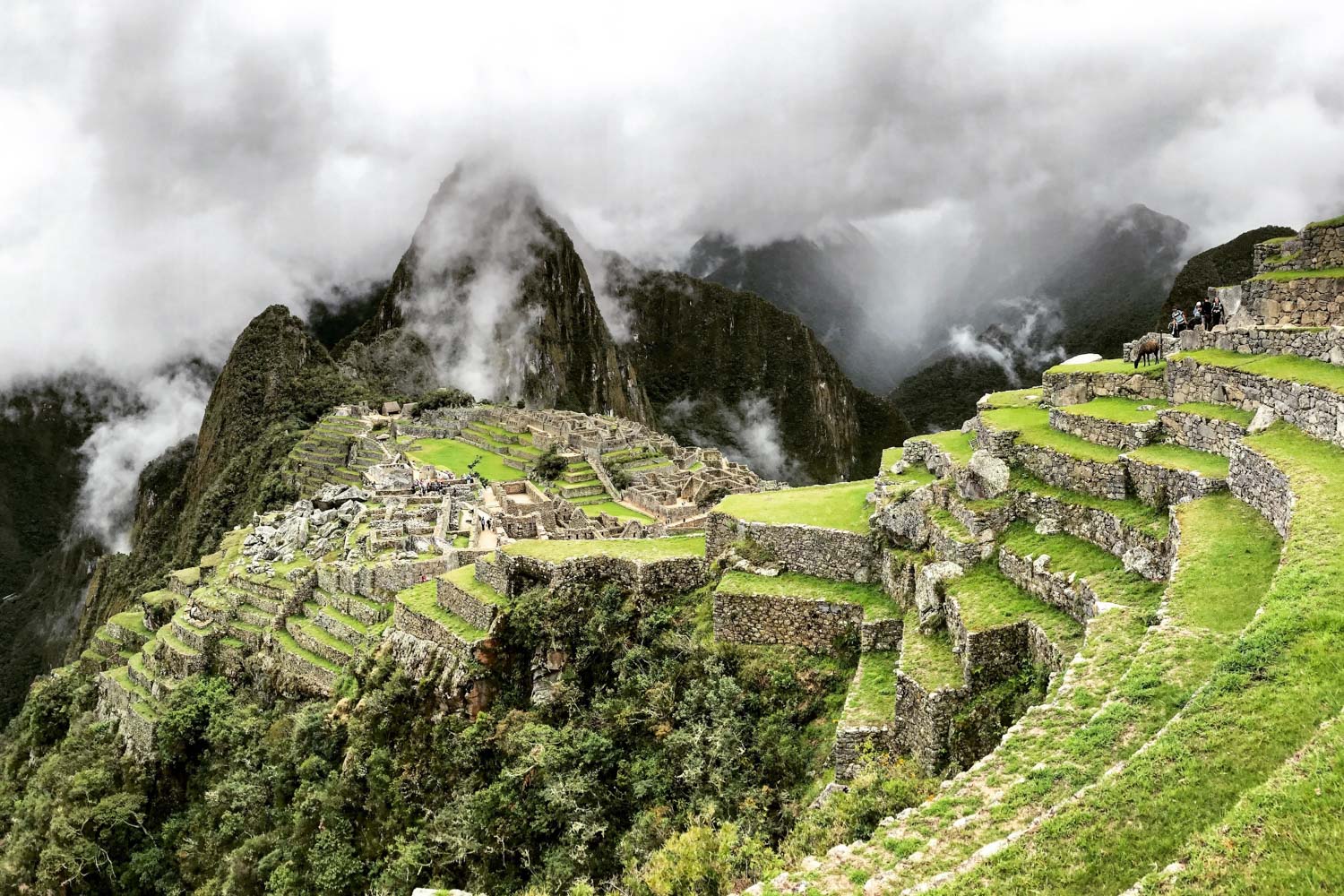 Hiking the Inca Trail in Summer (December-February)
From December to February, Machu Picchu experiences its annual rainfall. While the temperatures are still warm, the weather can be thick with fog, and rain is unpredictable and can come in downpours.
With rain getting heavier as the months go on, fewer people attempt the Inca trail during this period. While you can still make the trek, it's important to keep in mind that the trail will be muddy and some dangers, like flash floods and landslides, are a real possibility.
I personally hiked the Inca Trail in mid-December. Not because I planned for the best weather, but because I was spending Christmas in Cusco. We experienced some rain and cold nights. But, nothing that inhibited our experience. I really enjoyed the way the fog created a moody landscape and I prefer hiking in cooler temperatures!
Don't forget– the Inca Trail is closed all of February!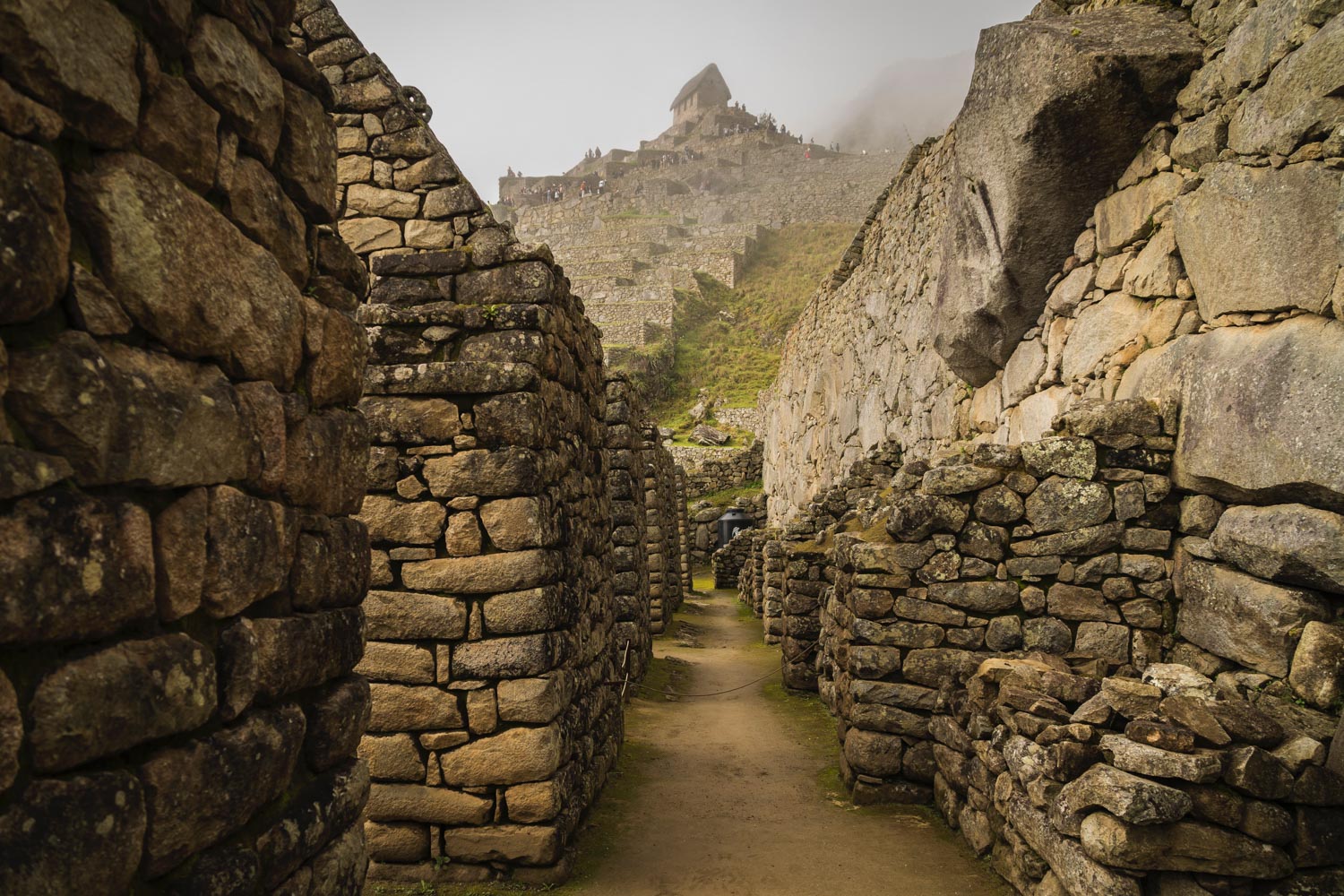 Hiking the Inca Trail in Fall (March-May)
As the rainy season comes to an end, fall is another great time of year to hike the Inca Trail to Machu Picchu. The skies begin to clear and the heavy tourist season hasn't quite hit.
One of the best reasons to hike the Inca Trail during this season is that everything comes into bloom! After the summer rains, the mountains are blanketed in shades of green, and you'll spot tons of flowers and orchids blooming along the trail.
The ruins are even more beautiful with gloomy skies and a blanket of mist!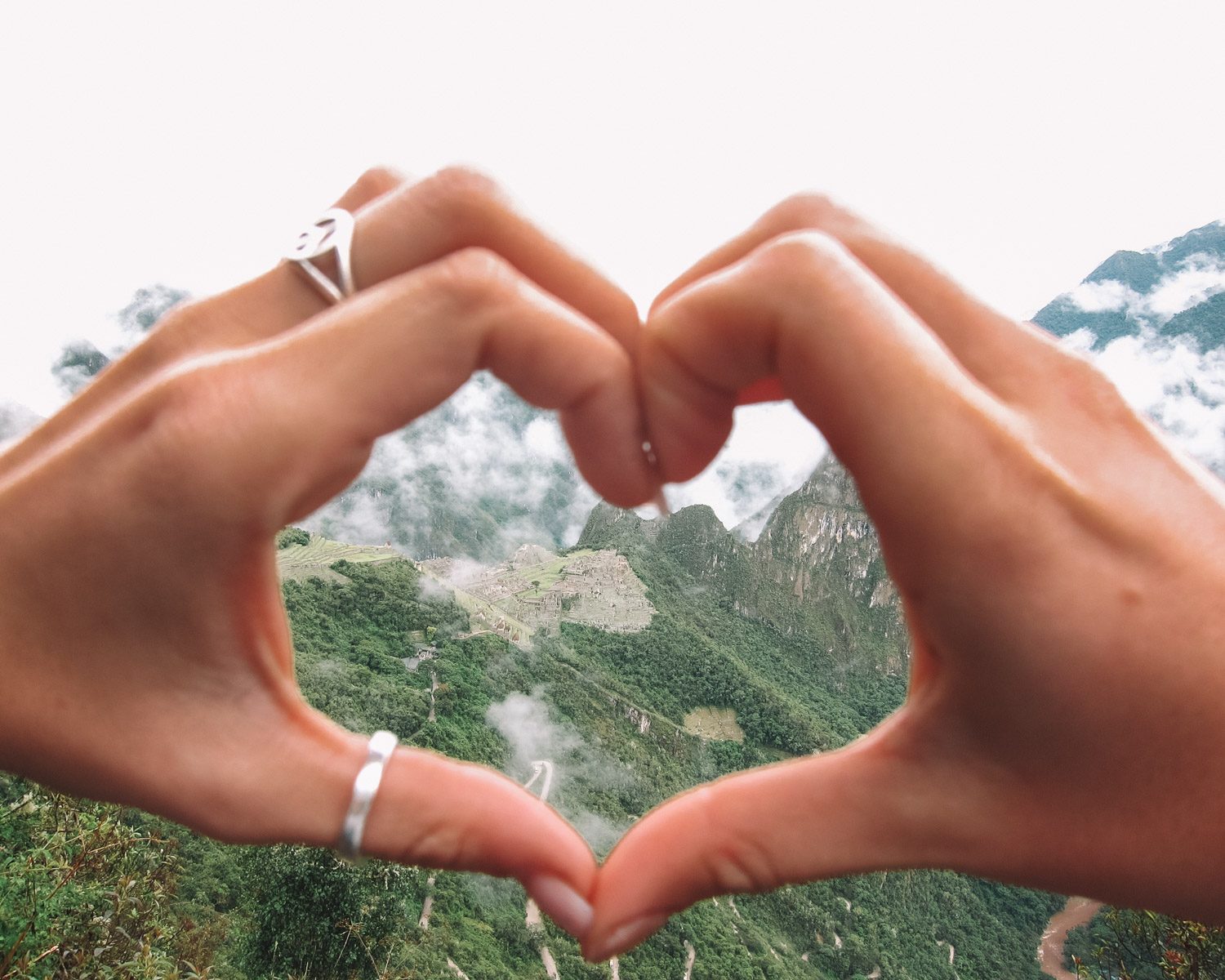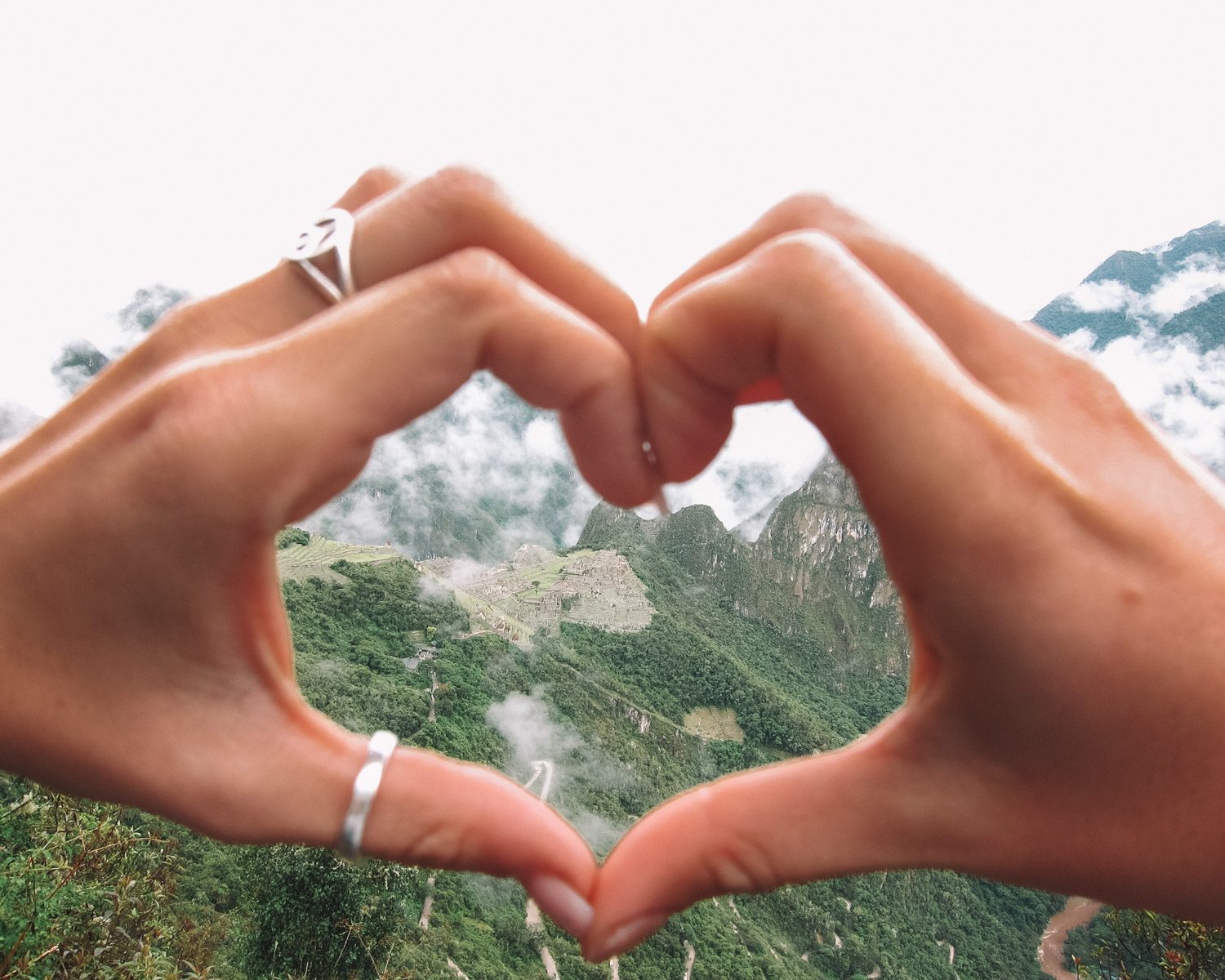 Inca Trail Permits Sold Out During Your Visit?
Don't worry! There are countless ways to visit Machu Picchu, and the Inca Trail is only 1 of the hikes to get there– it's just the most famous! If you're adamant on hiking there, do some research on the Lares Trek to see if it's right for you!
– Important Dates to Keep in Mind –
During school holidays, more families make their way to Machu Picchu. A lot of Inca Trail permits and tours are booked solid, so if you're planning to travel during these periods, make sure you organize your tour or buy your permits months (or even a year) in advance:
Thanksgiving
Christmas
Spring Break
Summer Break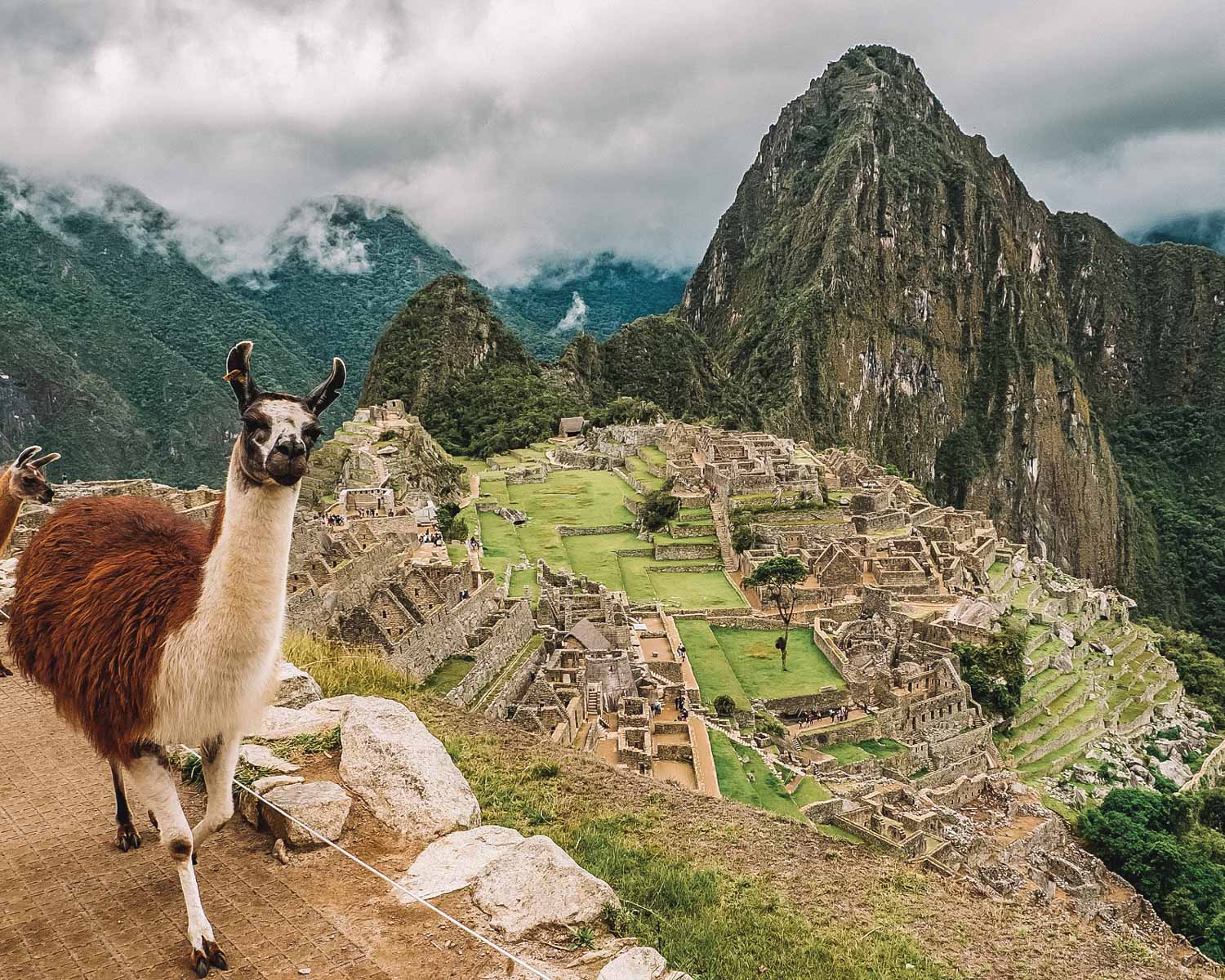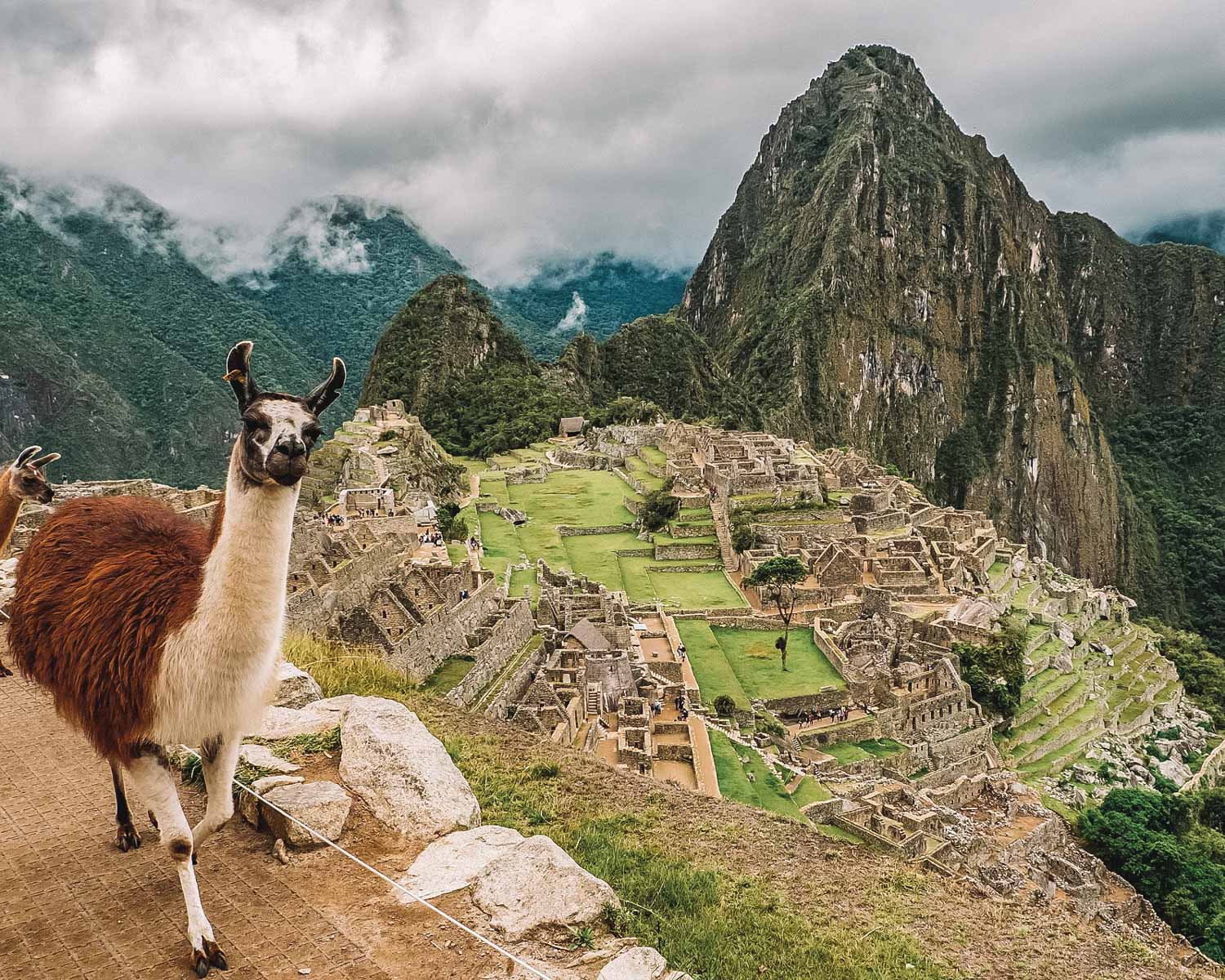 Overall
Overall, April through October is the best time to visit Machu Picchu. However, there's no bad time to trek the Inca Trail (except February — when it's closed!)

Is hiking the Inca Trail on your bucket list? Let me know in the comments!