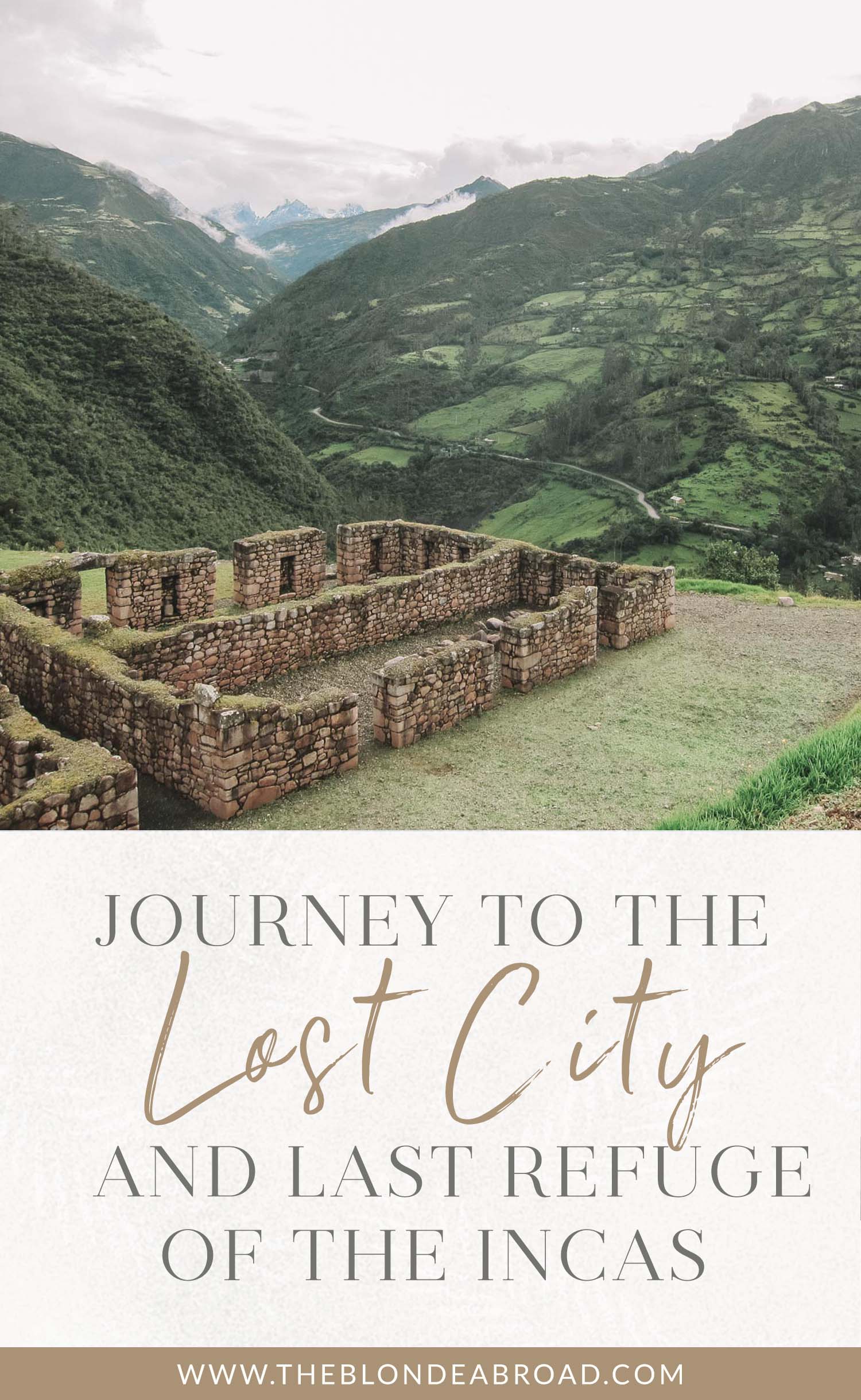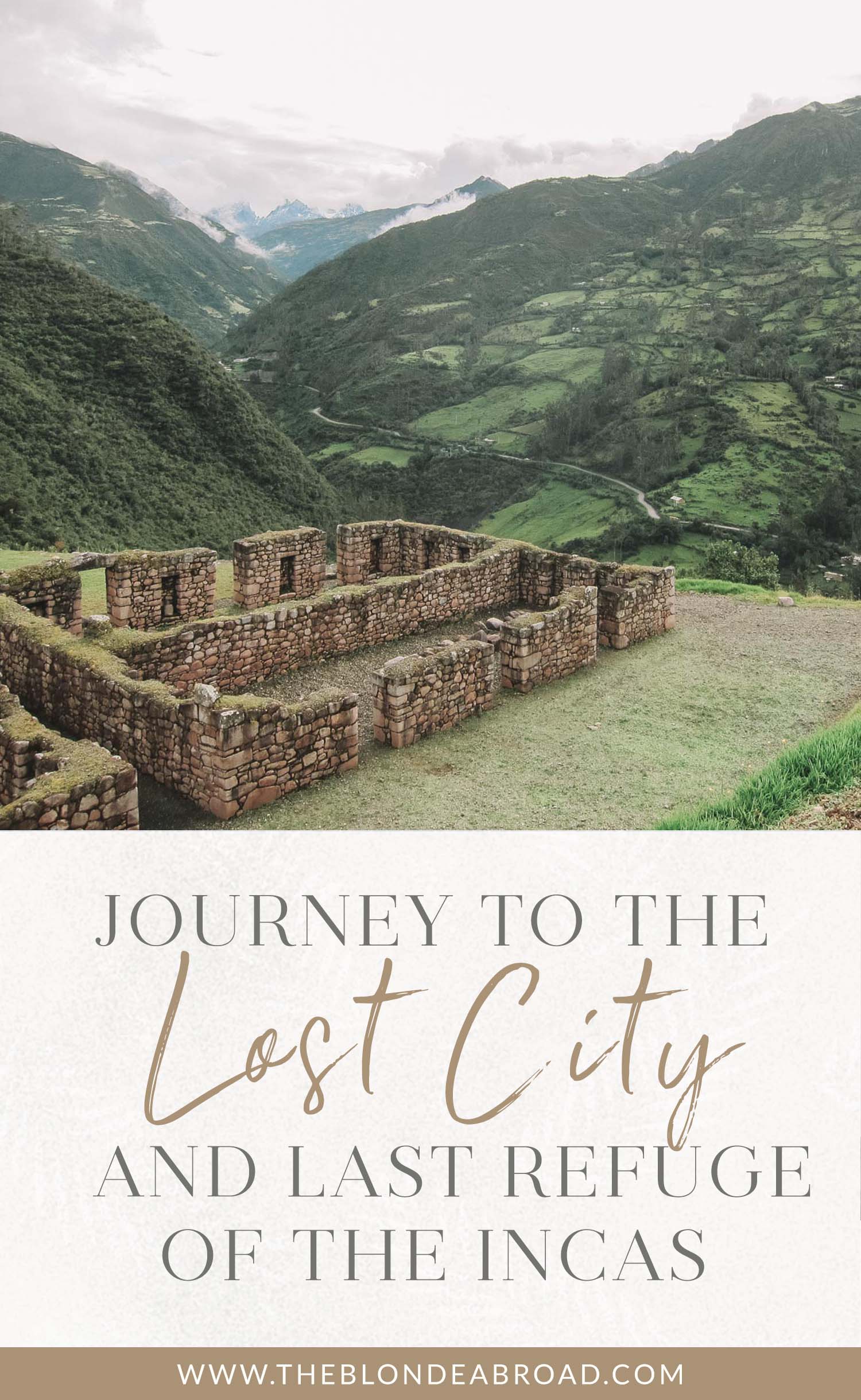 Updated: August 2020
I have always planned out my own travels, hired tour guides when needed, or taken a guided tour when recommended. This is my recount of a "tour" that wasn't.
I was staying with a host family in Cusco with my friend Lindsay. Our host, Daniel, suggested that we take a 3-day tour to the Last Refuge of the Incas with him. We were 100% on board considering there are no tours that go to Vilcabamba or Quillabamba and it was a great opportunity to go with a Peruvian host.
Unfortunately, the price of $250 each left us feeling like we could have done more for much less money and in less time.
Sometimes the price we pay for not knowing better when visiting other countries! Essentially, learn from my mistakes. 😉
Here's what it's like visiting the Lost city and the last refuge of the Incas.

Day 1: Quillabamba
We got an early start to drive from Cusco to Quillabamba and ended up spending 6 hours in a car with an absolutely crazy driver! Our first setback was when we got stuck behind a rock slide for 20 minutes. Little did we know this would become the recurring theme of this trip!
Most near-death experiences in a single car ride – check!
When we arrived in Quillabamba we checked into our hotel and had lunch at the restaurant of a friend of our host and guide, Daniel. My newest favorite Peruvian dish- Palta Rellena (an avocado filled with a type of potato salad).
Quite possibly the most tastiest dish...ever!
Afterward, we drove up the mountainside and visited Daniel's childhood home and plantation where they grew everything from coffee & cacao to mangos & passion fruit. We shared our ride back down the mountain with 5 Peruvian men… I've come to find this a standard operation here in Peru.
Four in the backseat and one or more in the trunk… it's cool.
Quillabamba is a quaint little town with absolutely no tourists. It's beautiful, small & tropical and is easily walkable. Even after the sunset, the weather stayed warm. Just like summer nights back home.
We walked around town to the Plaza de las Armas and local market and then to an unexpected surprise stop… a local school prom! Daniel's friend owned a warehouse space that they had rented out to host a school's prom for the evening. Lindsay and I were cordially invited!
Only one problem – what to wear?
In the States, we take prom very seriously. And we would treat a Peruvian prom with no less respect. We happened to find a store across the street from our hotel that was renting prom dresses.
FATE.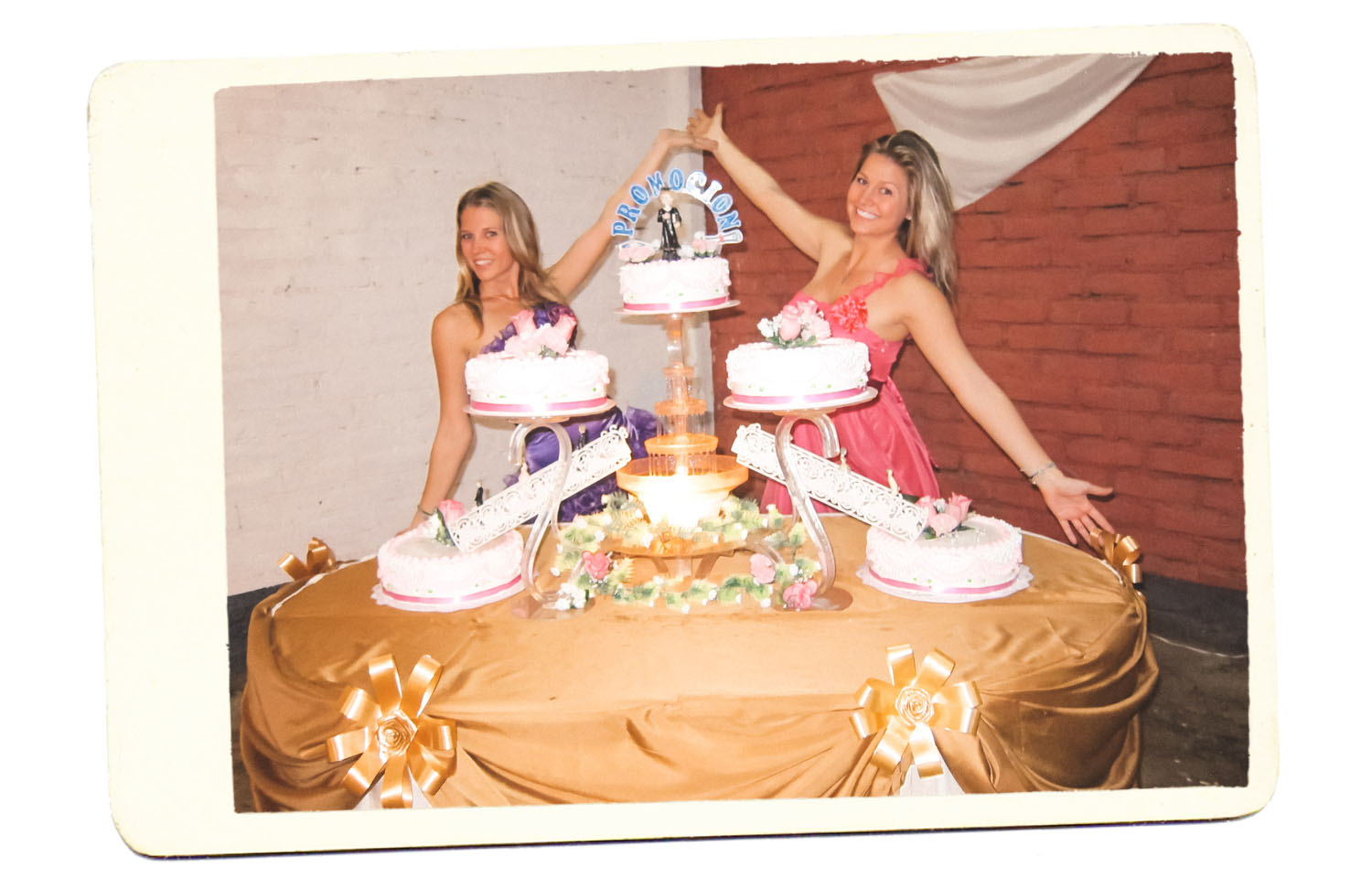 Lindsay dawned a stunning purple number while I proudly displayed a lovely pink one-of-a-kind piece. We surprised everyone at the dance as we performed a perfectly reenacted "Romy and Michele" routine. I haven't laughed that hard in a long time.
We had to return our dresses by 10 pm or else we would turn into pumpkins. So, after we changed (and gathered what was left of our pride), we went back to the same spot we ate lunch at for dinner to meet our guide, Daniel.
Only this time, we were crashing a company Christmas dinner party!
We enjoyed fresh fish with potatoes and salad. I was completely floored by the level of deliciousness of this restaurant! And for only $7.50! After dinner, we went back to the hotel to pass out. (We were still catching up on sleep from our trek to Machu Picchu just two days earlier.)



Day 2: Vilcabamba
It was Summer Solstice and we were SO excited to get to visit an Incan archaeological site on this special day! We got another early start at 7 am to drive to Vilcabamba. Normally it's only supposed to take a couple of hours to drive there but because it's the rainy season we ran into a few obstacles.
Luckily, we didn't have another crazy driver. We got to a point in the road where a landslide took out a massive part of the road and construction crews were there building a bridge. Our car had to turnaround because it couldn't cross the road and we had to grab all of our things and literally "walk the plank" across a janky bridge.
I'm not a fan of heights and this wasn't my idea of a good time.
I put one foot in front of the other staring down to the rocky river 150 ft below me until I reached the other side. After the extreme makeshift bridge crossing, we found ourselves without a car in the rain. We were invited to the porch of a family's home where we shared a laugh with a man that was absolutely wasted drunk… and it was only 11 am.
After waiting for a substantial amount of time, we finally found a ride and made the rest of our journey to Vilcabamba. After hours upon hours of driving on winding and bumpy dirt roads, we finally arrived, both Lindsay and I sick to our stomachs.
We laid down in the grass at our hotel (family home) before getting our groove back and gearing up for our three-hour tour of the ruins of the last refuge of the Incas. The hike took us to three different archeological sites. At our first stop, we performed a coca leaf offering with Daniel while he played the Andean flute.
The ruins were surrounded by beautiful flowers and wild strawberries. We could've stayed there all day. The last site had a huge boulder that looked as though it was moved there and placed on top of hand-carved stones. Like other famous Inca sites, very little is known about the purpose of the stone constructions.
It was a perfect last stop to explore the ancient Inca ruins.

Lesson Learned
Take everything in stride and stay positive! Even in frustrating situations, keeping your cool and making the best of the situation can turn everything around.
Sometimes the unplanned things end up being better than the original plan. While we didn't plan on paying to go to prom on our tour, it is one of my favorite memories of Peru!

Advice for Visiting Quillabamba and Vilcabamba
Regarding the tour, you can obviously see, that with the exception of the high school prom, all of this is feasible to do on your own with a little advance planning. Aside from the hike to the archaeological site in Vilcabamba, there wasn't exactly a tour.
My advice would be to arrange transportation ahead of time out of Cusco and simply go to Vilcabamba in a single day.
You'll save two days of dangerous driving and your wallet will thank you. Also, there are times of the year when you simply SHOULDN'T be driving to Quillabamba or Vilcabamba (which I think we found ourselves dealing with). Ultimately, avoid going during the rainy season.
Otherwise, I think that visiting Vilcabamba, the Lost City and the last refuge of the Incas is definitely worth a visit!