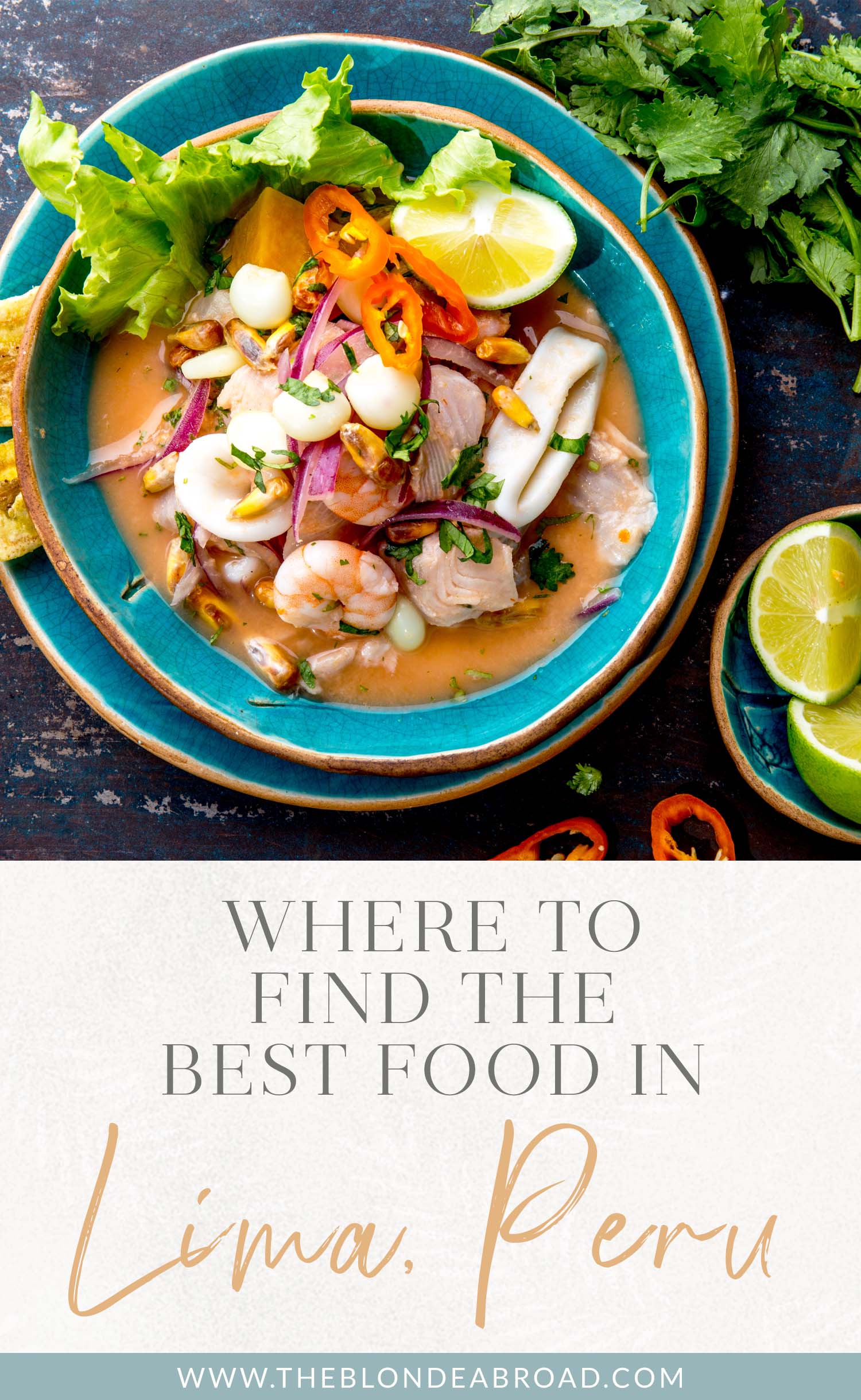 This NYC Foodie Guide was written by our International Food Expert, Kate, from We Travel We Eat!
In 2012, when I was 30 years old, I took an eight-month hiatus from work.  For six of these months, I was on the road, making stops in places like Thailand, Cambodia, Malaysia, Argentina, Bolivia, Uruguay, and more.  
There were so many highlights during this unforgettable journey, but one in particular really caught me by surprise.   
In the early portion of my travels, which began in South America, several people had enthusiastically encouraged me to alter my plans to include Lima.  They said this city was the ultimate food capital of not just Peru, but of all of the continent and maybe the world.  
Here's where to find the best food in Lima!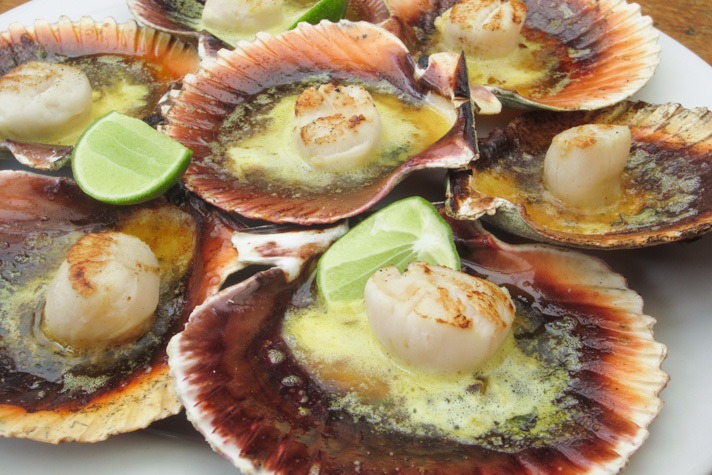 El Mercado
El Mercado is a buzzing Sunday lunch spot, open daytime only. I loved it the moment I walked in; there's a powerful, energetic vibe that is gripping.  
I made fast friends with the chefs and was given a sizzling plate of grilled scallops served in open seashells on the house to start me off.  Followed by that was the causa, a Peruvian specialty, and the original hot and cold ceviche, a two-textured dish of fried calamari and tuna.
I also went back here at the end of my Lima trip for some white wine and the churros, served with three sides; vanilla ice cream, chocolate sauce, and dulce de leche sauce.  
Sold yet?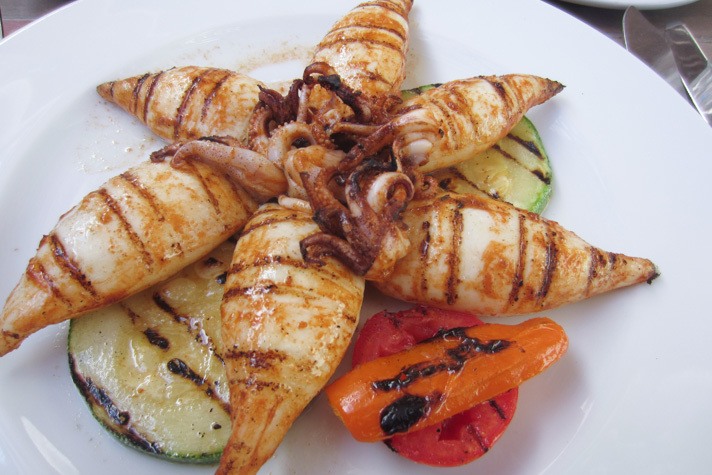 Pescados Capitales
Pescados Capitales is housed in a sprawling space that is half indoors, half outdoors, that is a more formal feel than El Mercado, but still with an air of excitement and fun. I started with the crispy grilled calamari and finished with the tuna ceviche with corn, sweet potato, and salad.  
I remember feeling palpable happiness as I worked my way through each dish, feeling that I was literally tasting greatness. This remains one of the more memorable meals I have ever had in life, and it takes a lot for statements like that to be made.  

Canta Rana
Canta Rana is a very local feeling, very hidden and very casual spot in the Barranco district. It has a more old school feel than anywhere else I tried, with flags of different countries and mismatched old photos hung on the walls.  
I had the parmesan soaked scallops to start and the polpo ceviche as the main.

Do you have any recommendations for restaurants in Lima?