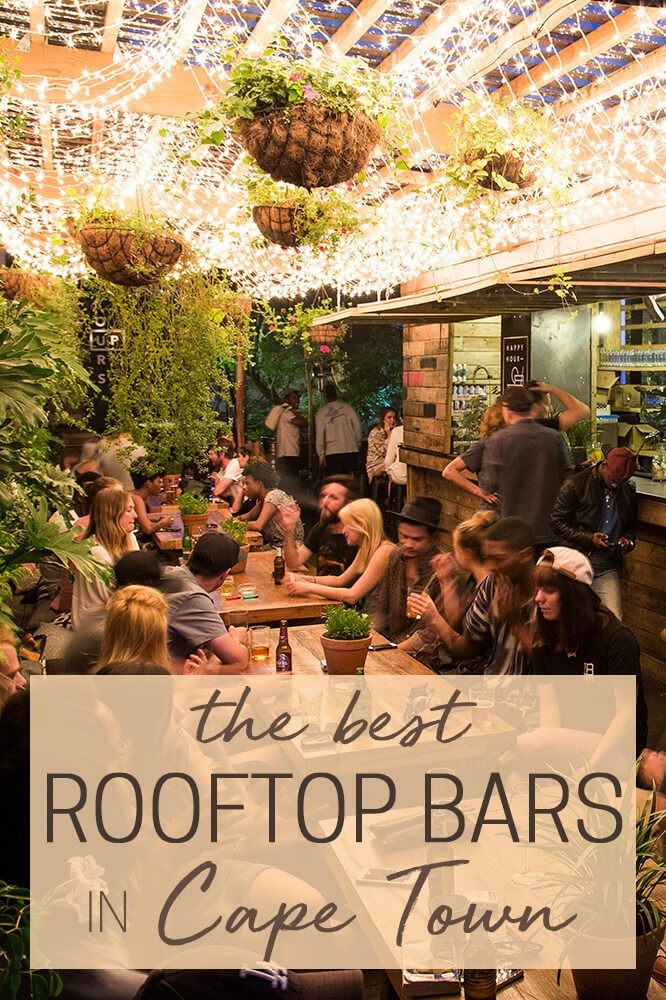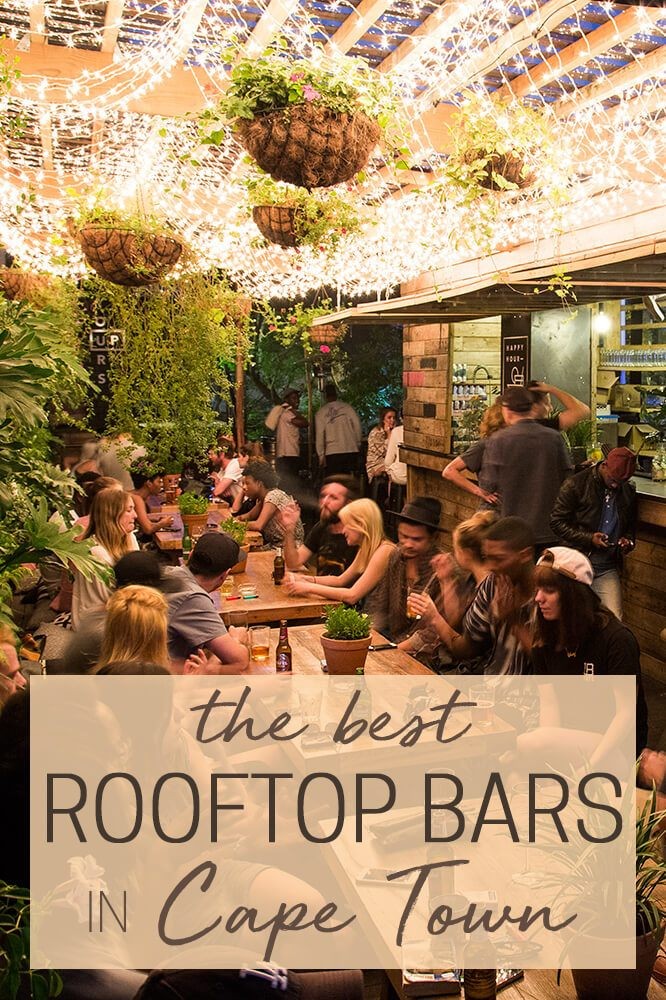 Cape Town is gorgeous from every angle, but seeing it from a bird's eye view illuminates the city's beauty. One of my favorite things to do during a weekend out on the town is to visit one of the famous local rooftop bars.
Whenever I hit up a bar, I like to try the local specialties. For South-African beer drinkers, it's all about Castle Lager. For winos, be sure to check out pinotage, a red wine that you'll only find in South Africa (imagine a mix between pinot noir and cinsaut). Crazy for cocktails? You've got to try rooibos gin.
Thirsty? Check out the best rooftop bars in Cape Town.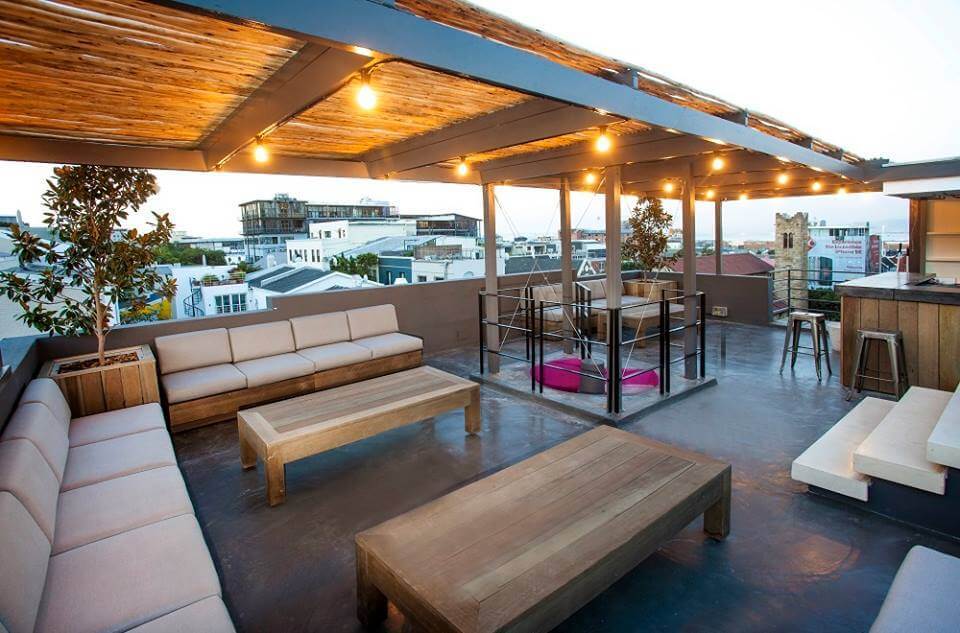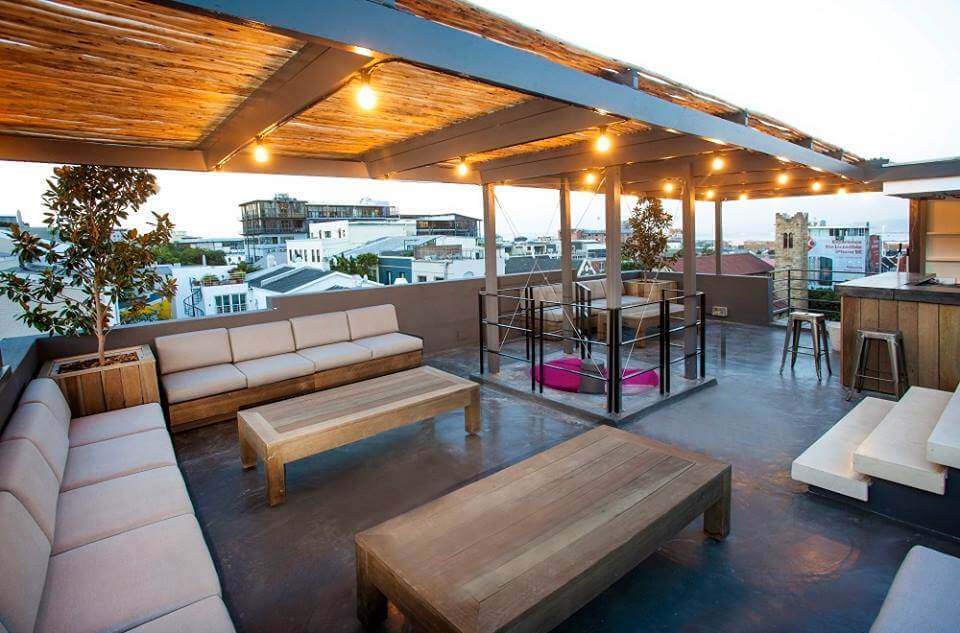 Sky Bar
In De Waterkant, you will find great views of Table Mountain from Sky Bar. They've got a pool up at the rooftop bar, so bring your bikini and plan to stick around for sunset.
The Details: Get to 49 Napier Street before midnight to the Grey Hotel Sky Bar experience.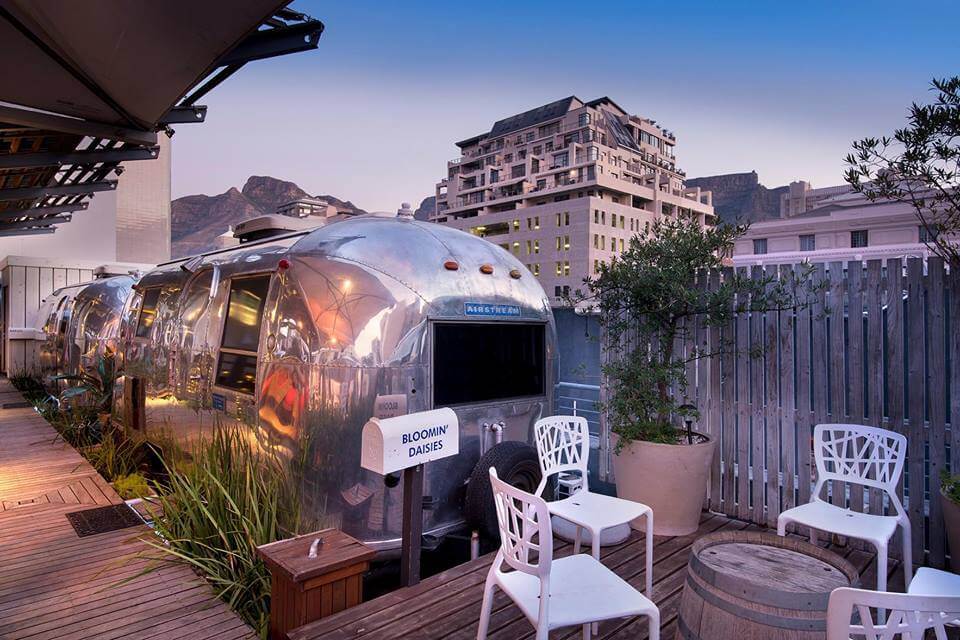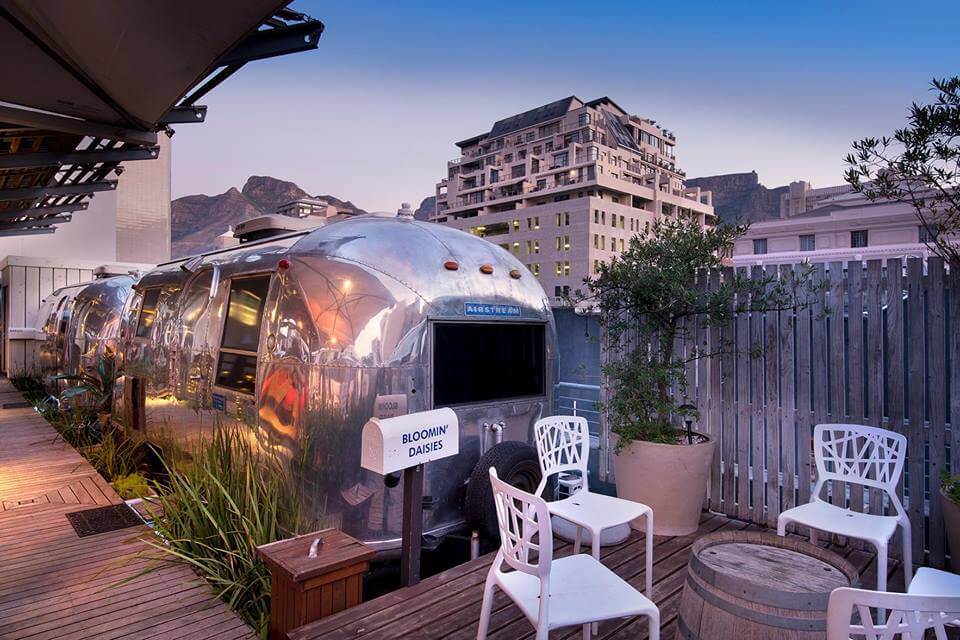 Sky Bar at the Grand Daddy
In the heart of Cape Town, you'll find Sky Bar at the Grand Daddy with engaging theme nights that change every evening. Come Monday nights to watch movies on a big screen while you soak in the city lights.
Be sure to bring your camera to snap selfies with the vintage Airstreams on the roof!
The Details: At 38 Long Street, the Grand Daddy's hours vary. From Wednesday to Saturday during the winter, it's 4 p.m to 8:30 p.m. In the summer, it's Monday to Saturday from noon to 8:30 p.m. All year-round, it's weather-dependent so check before you go.

Zenith Sky Bar
On top of the Cape Royal hotel, you'll find the trendy Zenith Sky Bar with its sparkling pool and breathtaking views of the Atlantic Seaboard.
The Details: At 47 Main Road, Zenith Sky Bar is open until midnight every night.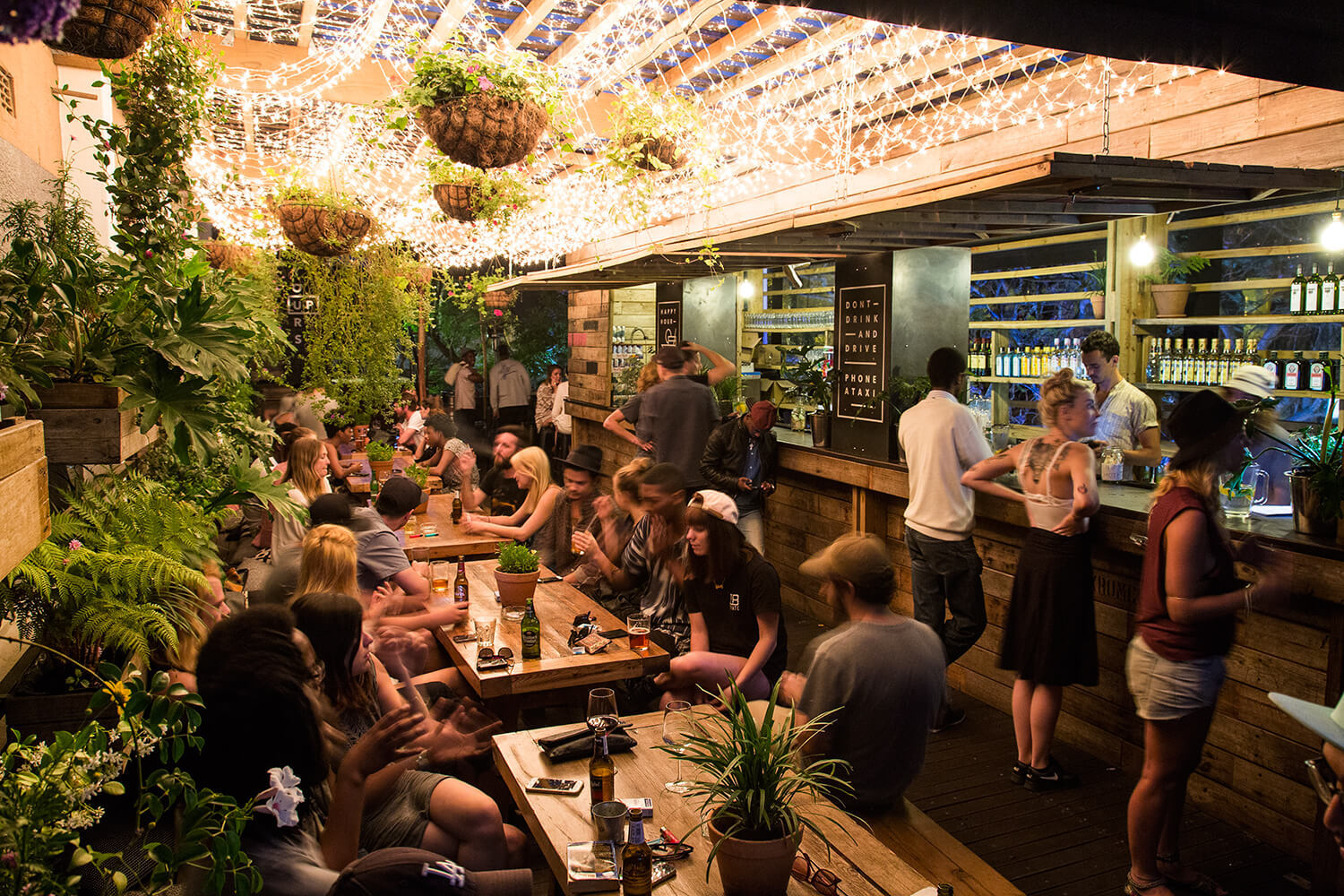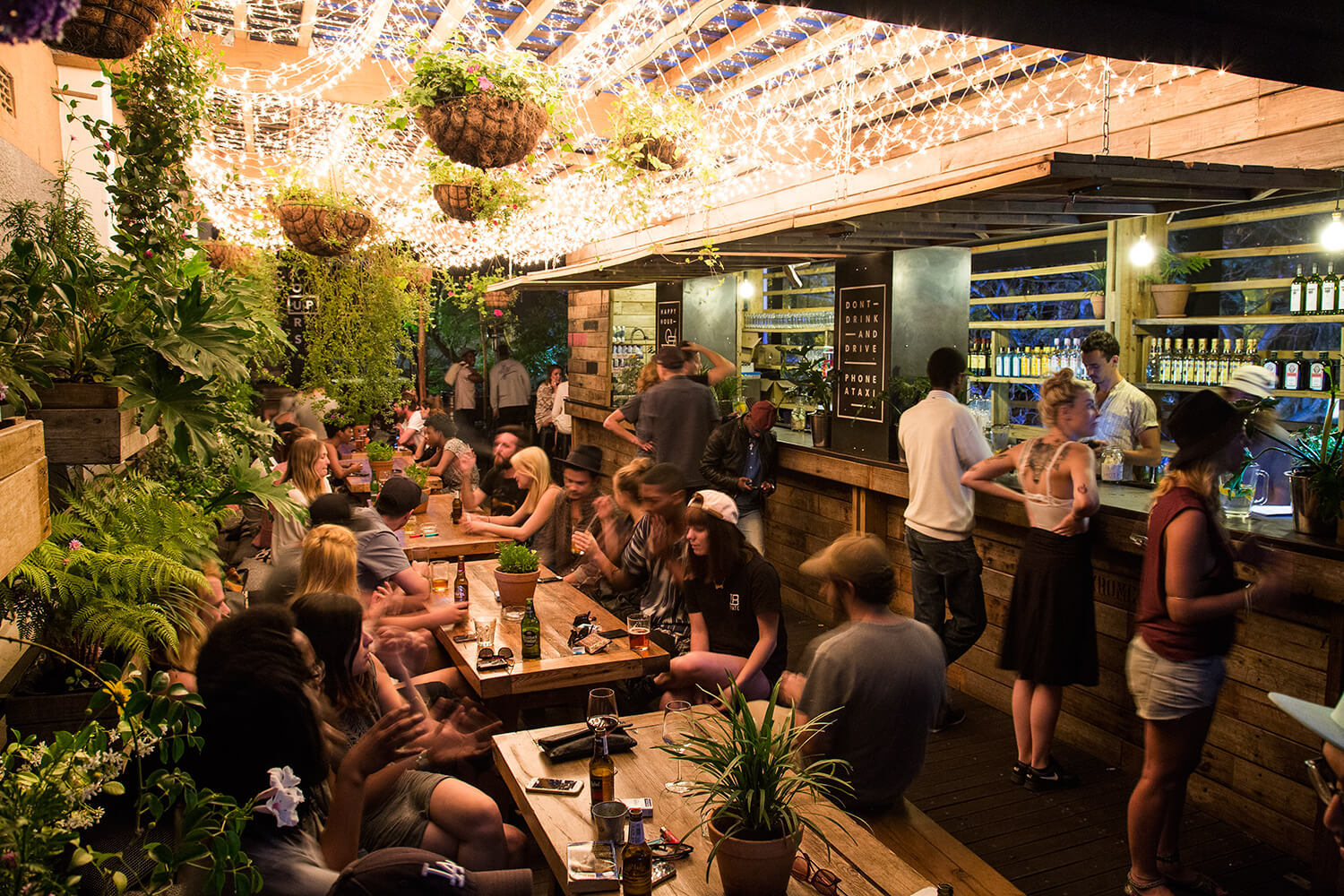 Up Yours at Yours Truly
Stop by Kloof Street for Up Yours at Yours Truly, a hipster hotspot with an oversized deck. It's always busy here, and you'll find an energetic vibe from coffee time to cocktail hour.
The Details: At 73 Kloof Street, Up Yours is open every night until 11 p.m.

The Vue
This aptly named rooftop bar offers 360-degree views over the CBD and the ocean. Come with an appetite because The Vue serves up mouth-watering tapas.
The Details: At 40 Chiappini Street, you can check out The Vue until 10 p.m. every night of the week.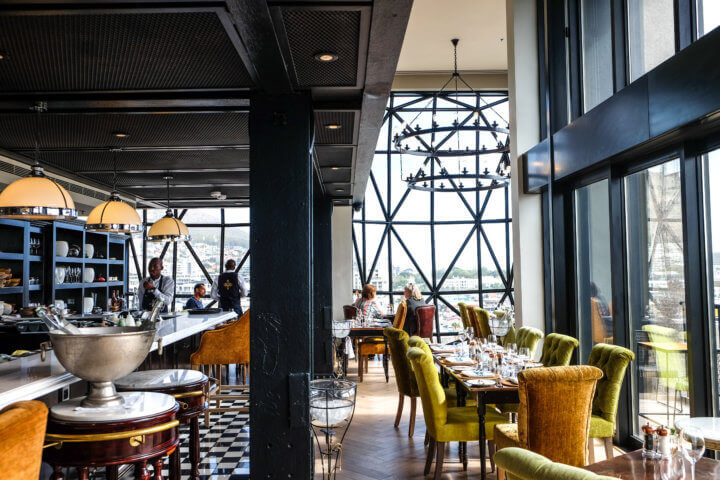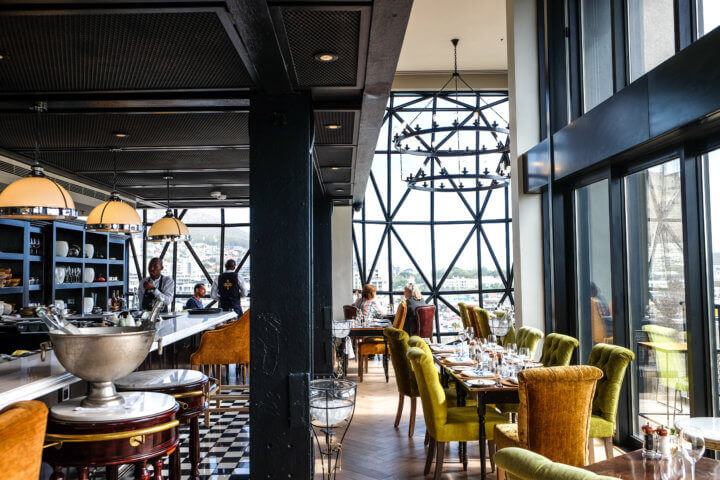 Silo Hotel
Another new must-see spot is the Silo Hotel. This 1920s grain elevator turned five-star hotel has a gorgeous rooftop bar.
Be sure to plan your visit in advance as the venue requires a reservation.
The Details: At Silo Square, V&A Waterfront, you can soak in the sun at the Silo Hotel from 11 a.m. until sunset daily.

The Waiting Room
Keen to toss back a couple after a long day? Check out The Waiting Room, a swanky spot in the CBD that is a top pick for after-work drinks.
The Details: Located at 273 Long Street, The Waiting Room is open Monday to Saturday until 2 a.m.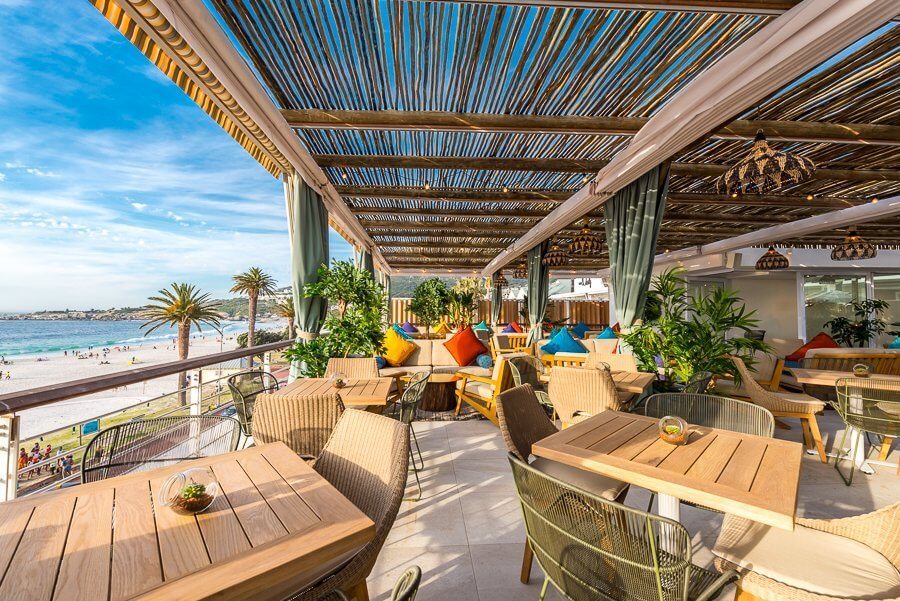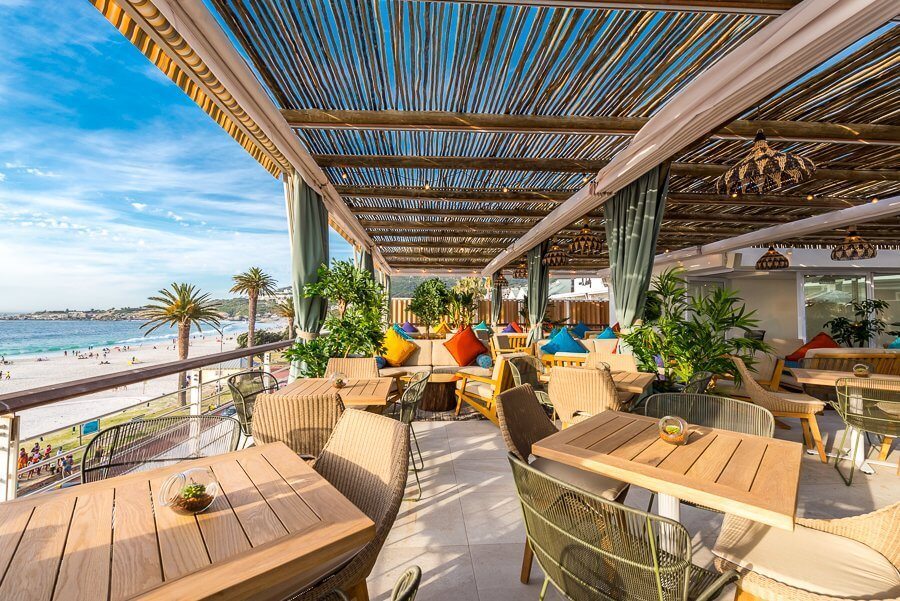 Chinchilla Camps Bay
Chinchilla Camps Bay is the newest member of the Kove Collection's eateries. It is set right above the beach on the Camps Bay strip and is the perfect place to sip a cocktail while watching the sun go down.
The Details: Find Chinchilla in The Promenade Building off Victoria Road. Head here for a day drink or a nightcap between the opening hours of 12 p.m. and 10 p.m. daily.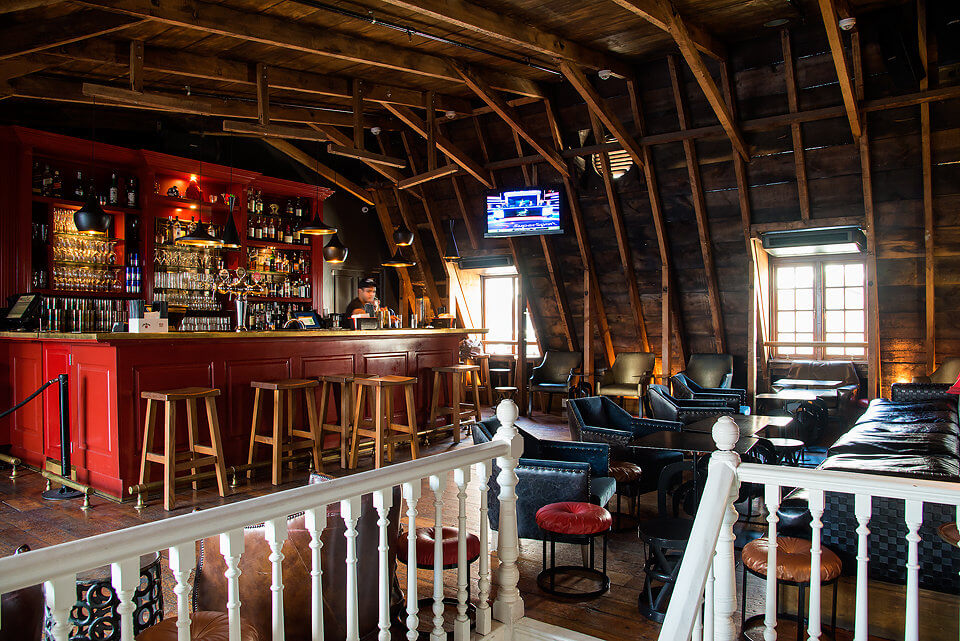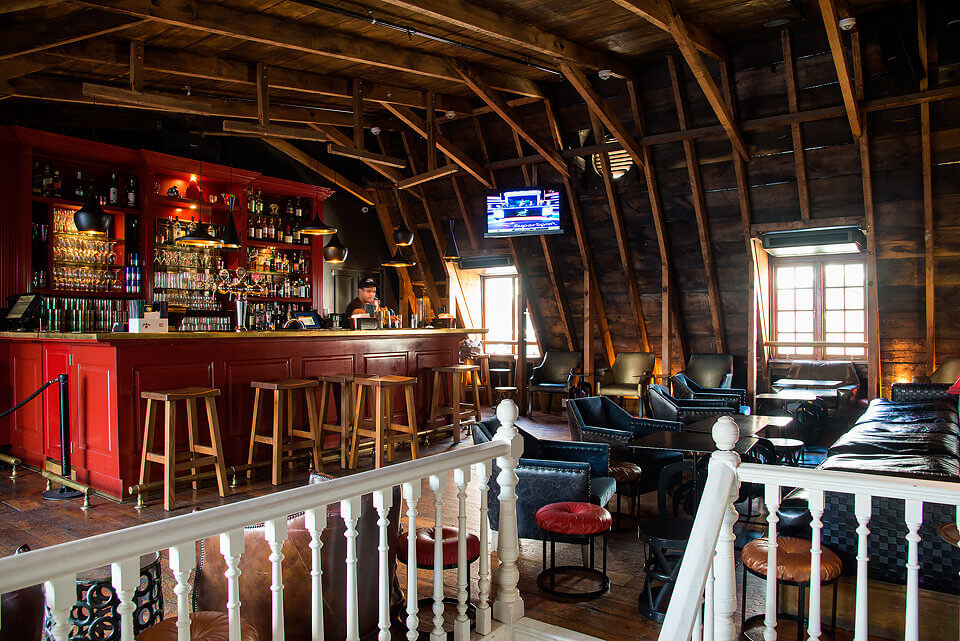 Tjing Tjing
Whoever said bars don't have good food never went to Tjing Tjing. This 200-year-old house has been converted into a spectacular Chinese restaurant with a rooftop bar.
With a stunning view, tasty grub and good vibes, this is the perfect place to spend a night out in South Africa.
The Details: At 165 Longmarket Street, Tjing Ting is open from Tuesday to Saturday from 4 p.m. to 2 a.m.

What are you favorite rooftop bars in Cape Town? Let me know in the comments below!