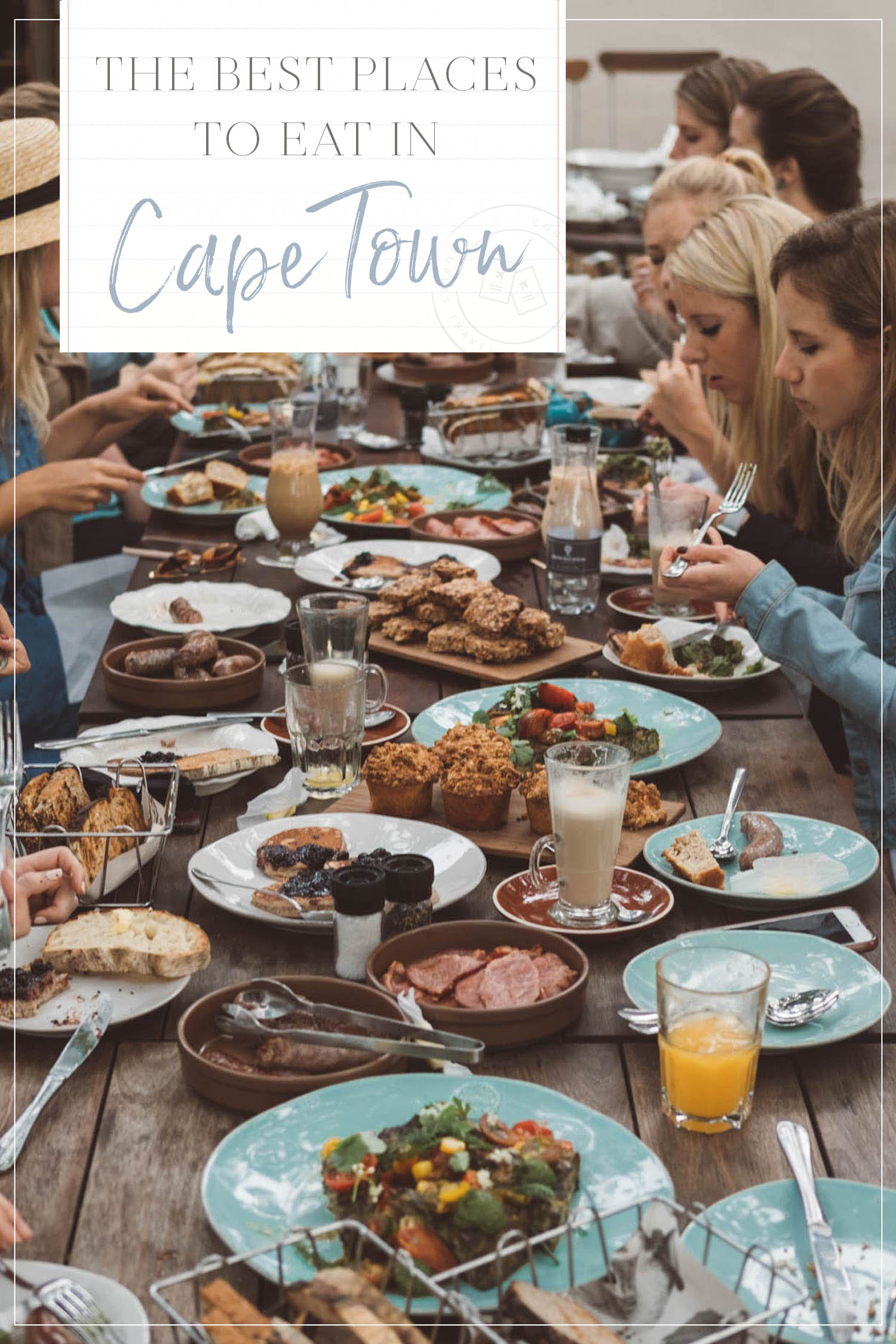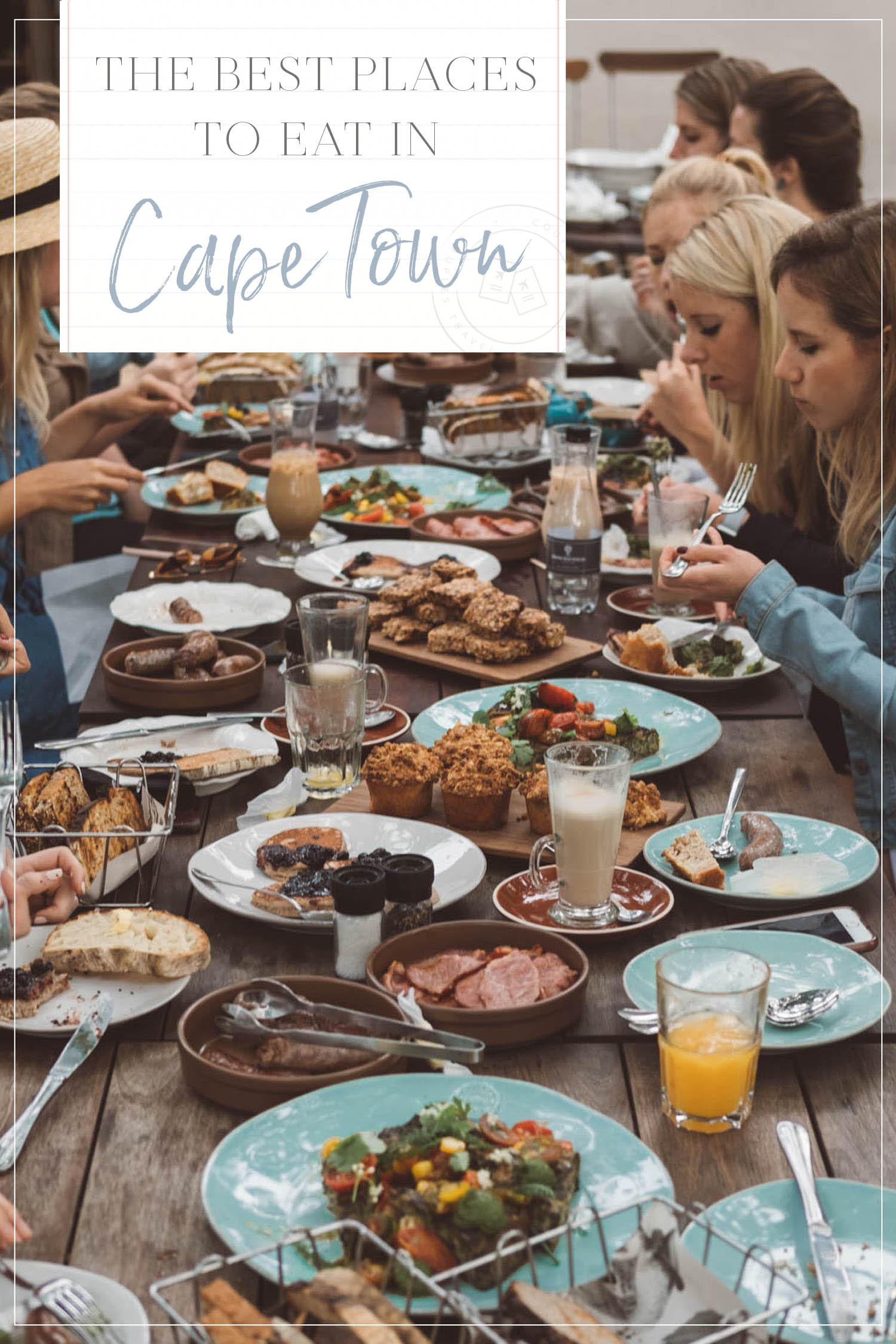 Cape Town is one of the top foodie destinations in the world, and I'm not the only one who agrees. In 2016, Conde Nast Traveler named Cape Town the best food city in the world.
With such a diverse history and influences from cultures in South Africa and abroad, there is a wide range of delicious foodie experiences. Whether you're looking to splurge on a meal by a Michelin starred restaurant, or you're on the hunt for the best brunch spots, there's something for everyone.
Ready to chow down? Here's where to find the best food in Cape Town!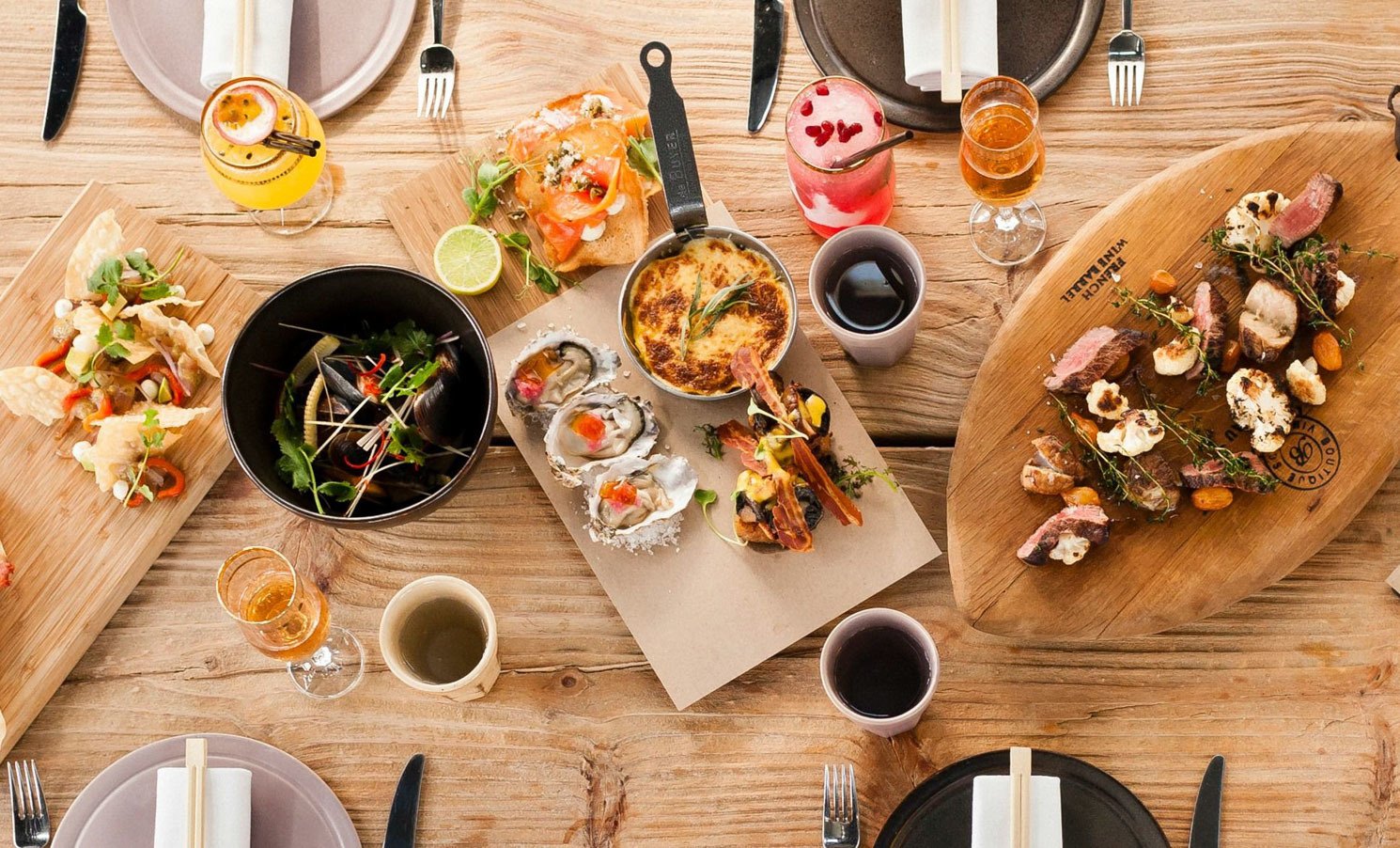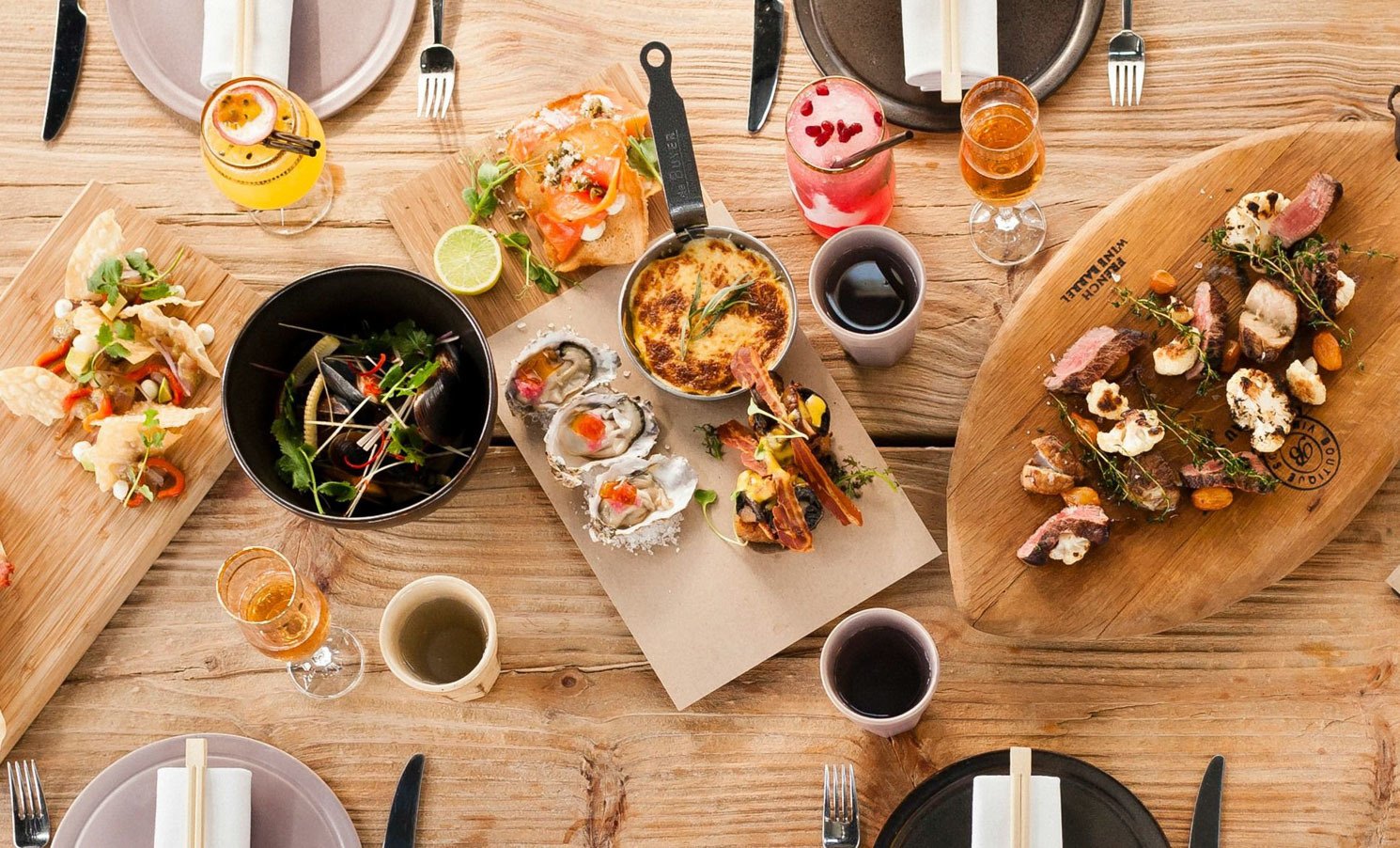 Best Breakfast and Brunch in Cape Town
Cape Townians LOVE cafes and good coffee so there's no shortage of awesome spots to start your day!
Clarke's: Founded in 2011, Clarke's is one of the best places in Cape Town for breakfast and brunch. Located right in the heart of the vibrant CBD, the menu features an all-day breakfast, fresh juices, cocktails, and sandwiches. Try the hash eggs, huevos rancheros, and the fire eggs!
Jason's Bakery: Jason's Bakery does not mess around when it comes to whipping up delicious pastries. Their famous croissants take three days to make! I highly recommend The Bomb breakfast (bacon, Emmental cheese, and a poached egg on top of their famous plain croissant). It's served all day and will keep you coming back for more.
Bootlegger: Bootlegger Coffee Company was created in 2012 by three best friends. Each store has a carefully selected line from an AC/DC song hung on the wall in neon lights. And while they are known for brewing some of the best coffee in Cape Town, their breakfast and lunch menu doesn't disappoint. Try their vegetarian burger or mouthwatering egg benedicts!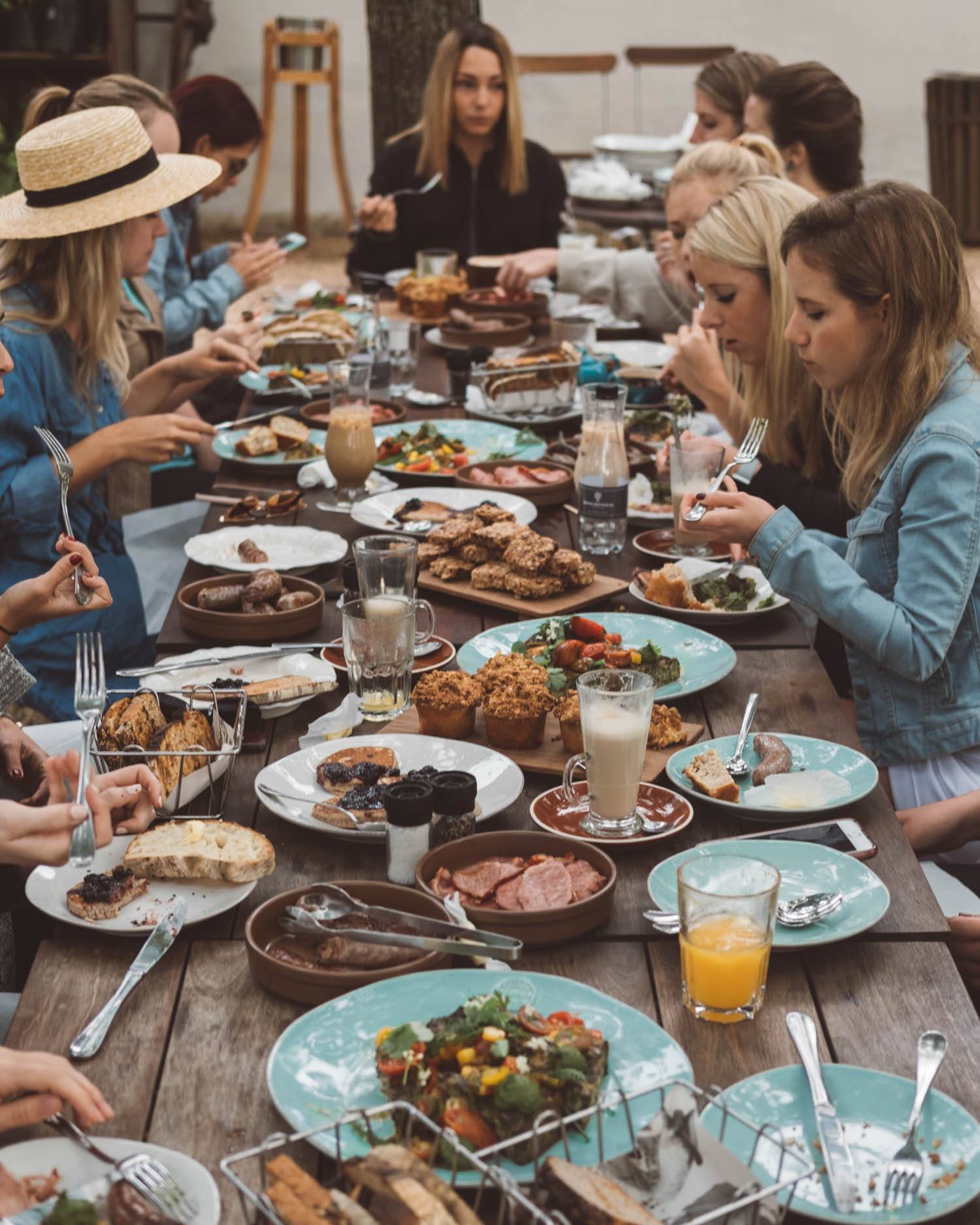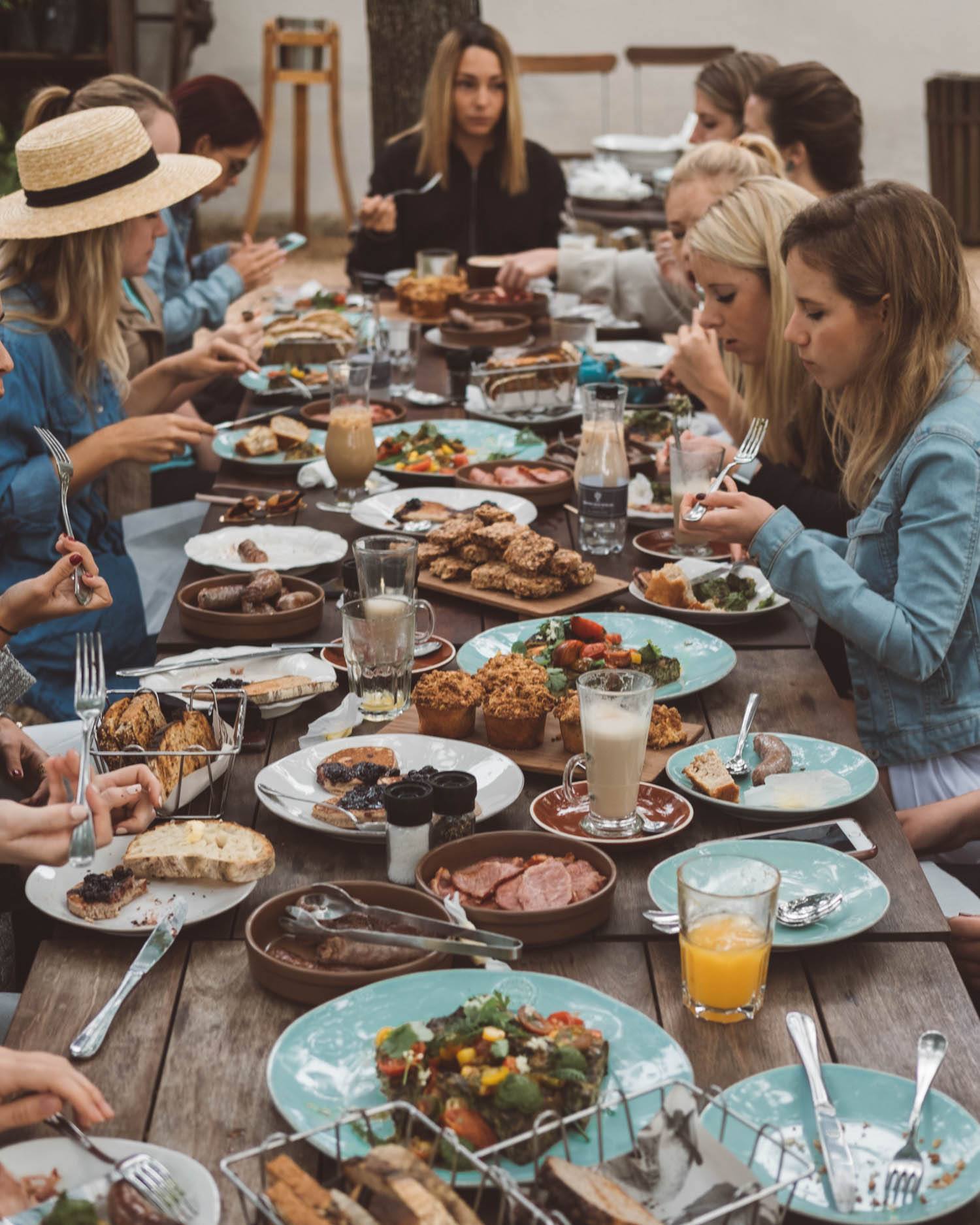 Loading Bay: Located on the Waterfront, Loading Bay is a beautiful place to grab a quick breakfast or brunch. The light-filled space features an eatery as well as select menswear and skincare products. Fill up on their healthy options like granola and spiced buckwheat pancakes.
The Potluck Club: Dubbed as one of the coolest places in Cape Town, The Potluck Club hits full capacity almost every single day. It's situated on the top floor of the Silo inside The Old Biscuit Mill in the vibrant neighborhood of Woodstock. Its success comes from its innovative cuisine that was inspired by foods from South America, Europe, Asia, and Africa.
Granary Cafe at the Silo: Located inside one of Cape Town's most beautiful hotels, Granary Cafe has a number of casual and contemporary menus. Stop by for brunch, afternoon tea or their legendary Sunday Roast.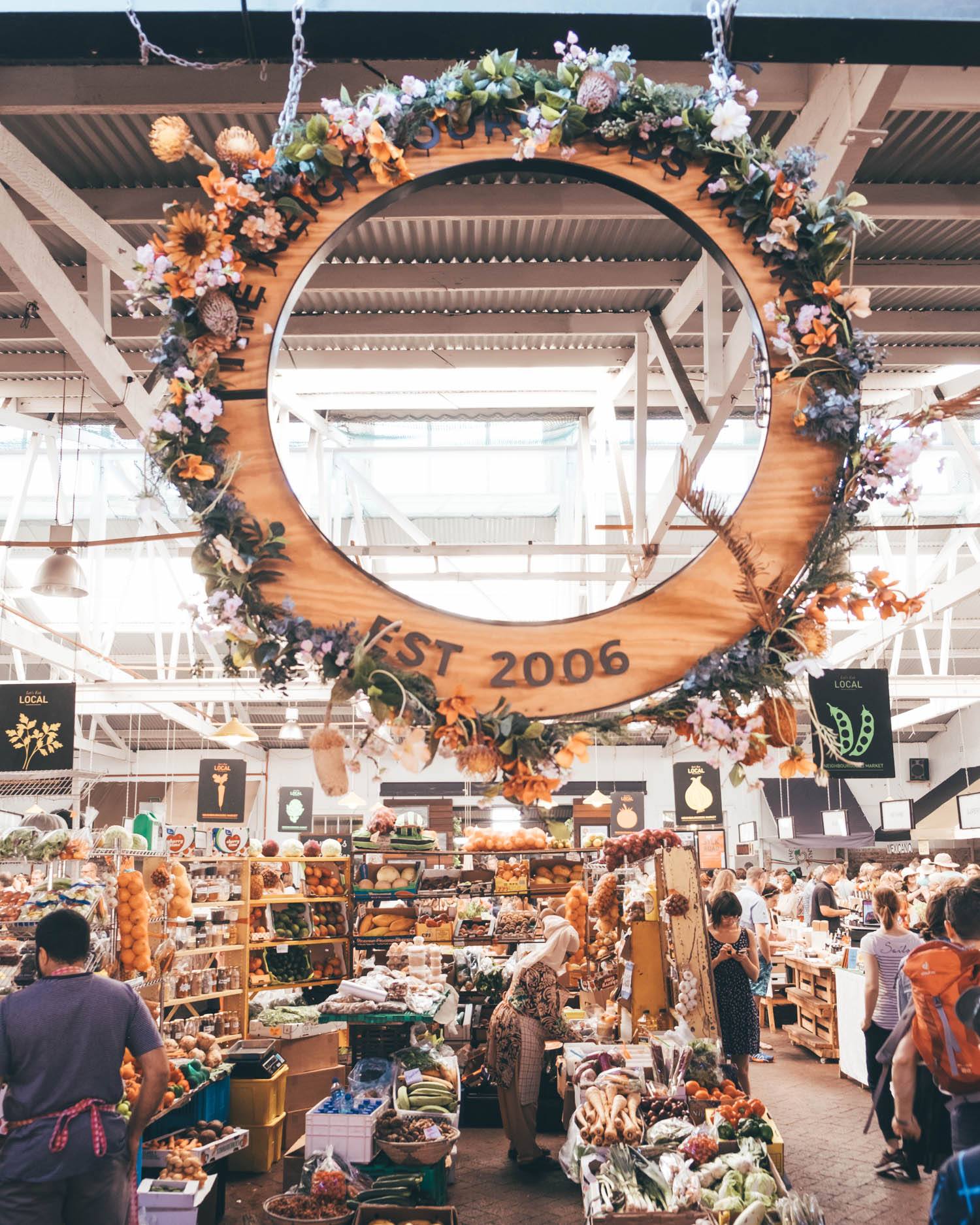 Best Food Markets in Cape Town
Cape Town is all about farm-to-table food, so expect lots of local and organic eats at their markets!
Mojo Market: Mojo Market is a food and lifestyle market open 7-days a week. It's up the road from my place, and I've made my way through the various stalls over the last year. If you're in the mood for something fresh and healthy, grab a poke bowl. But if you're in the mood to indulge, stop by the bakery or try gourmet mac and cheese.
The Old Biscuit Mill: The Old Biscuit Mill brings photographers, chefs, designers, and other artists together for a market that is foodie heaven. Once a biscuit factory, it now hosts a market that is home to over 100 traders every Saturday. Try a slice of artisanal avocado toast from Oh My Avo! (Open Saturday from 9am-2pm).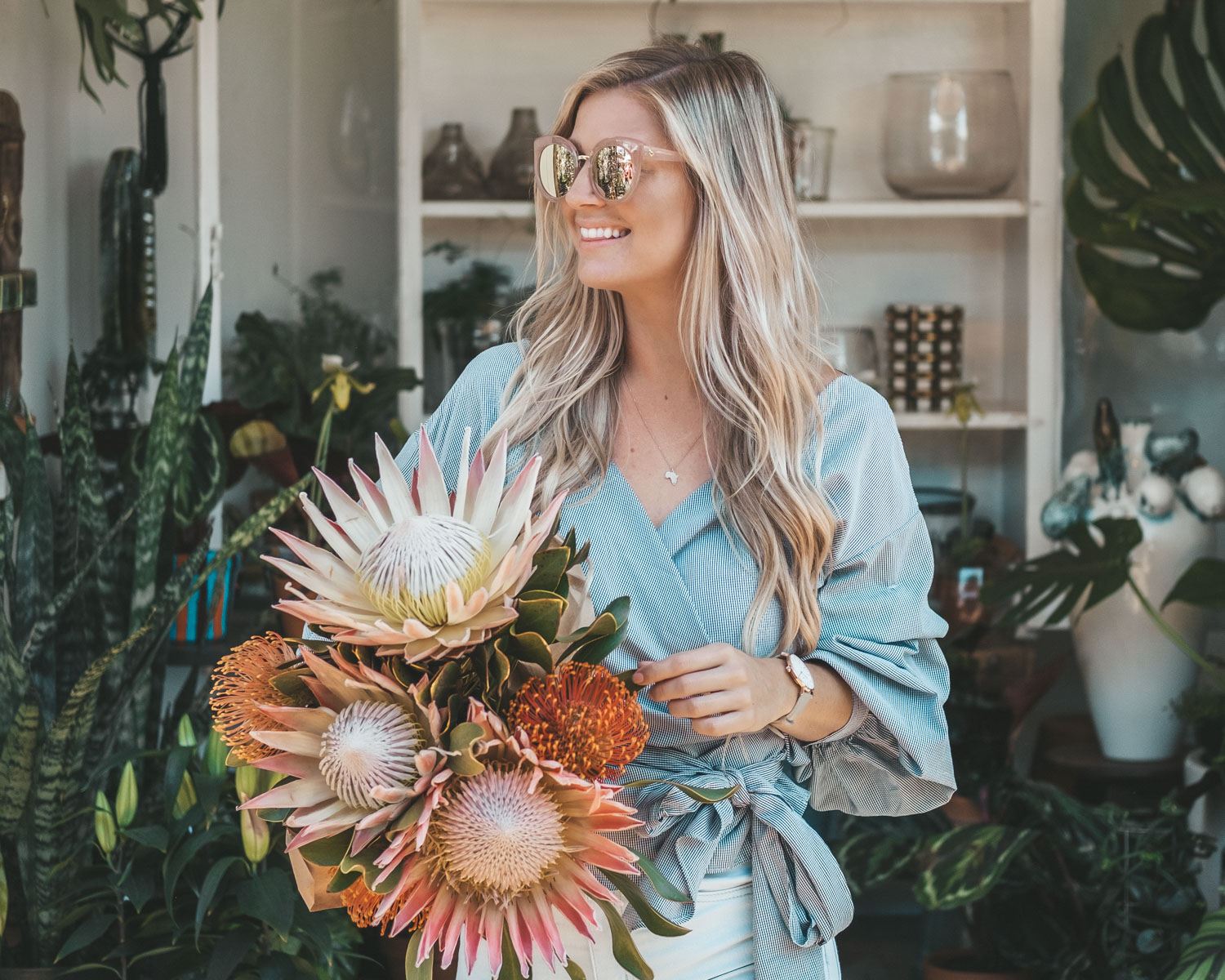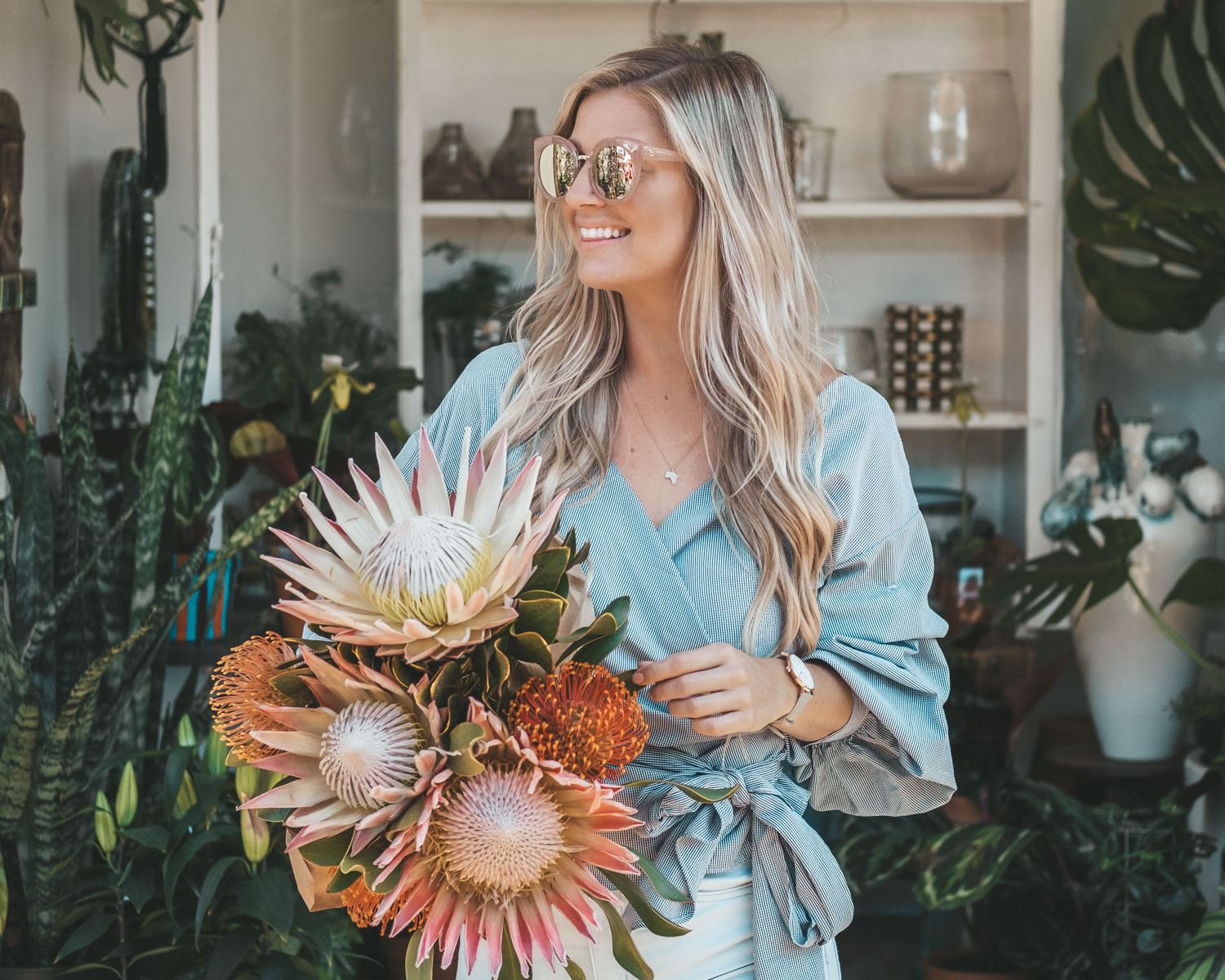 Oranjezicht Market: Open every Saturday (and also Sundays during the summer) from 9am-2pm, Oranjezicht has quickly become one of my favorite markets in Cape Town. I love coming here for breakfast and picking up some fresh produce from the farmers. Be sure to get there early to beat the crowds and snap some photos in front of the beautifully decorated stalls.
V&A Food Market: Located at the iconic Victoria & Alfred Waterfront is one of Cape Town's top foodie markets. It boasts an exciting line up of artisanal street food, freshly baked goods and dishes from around the world. (Open 7 days a week!)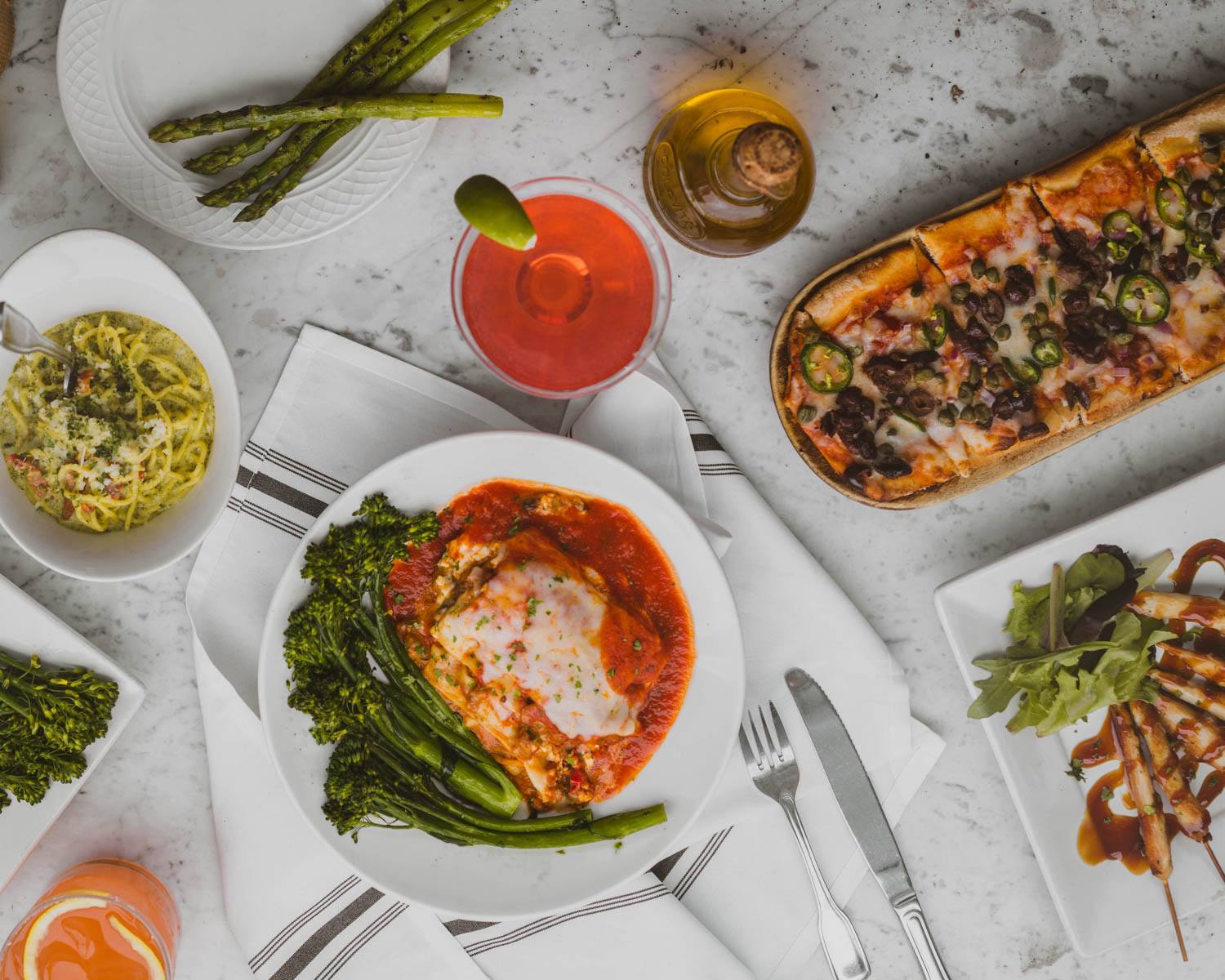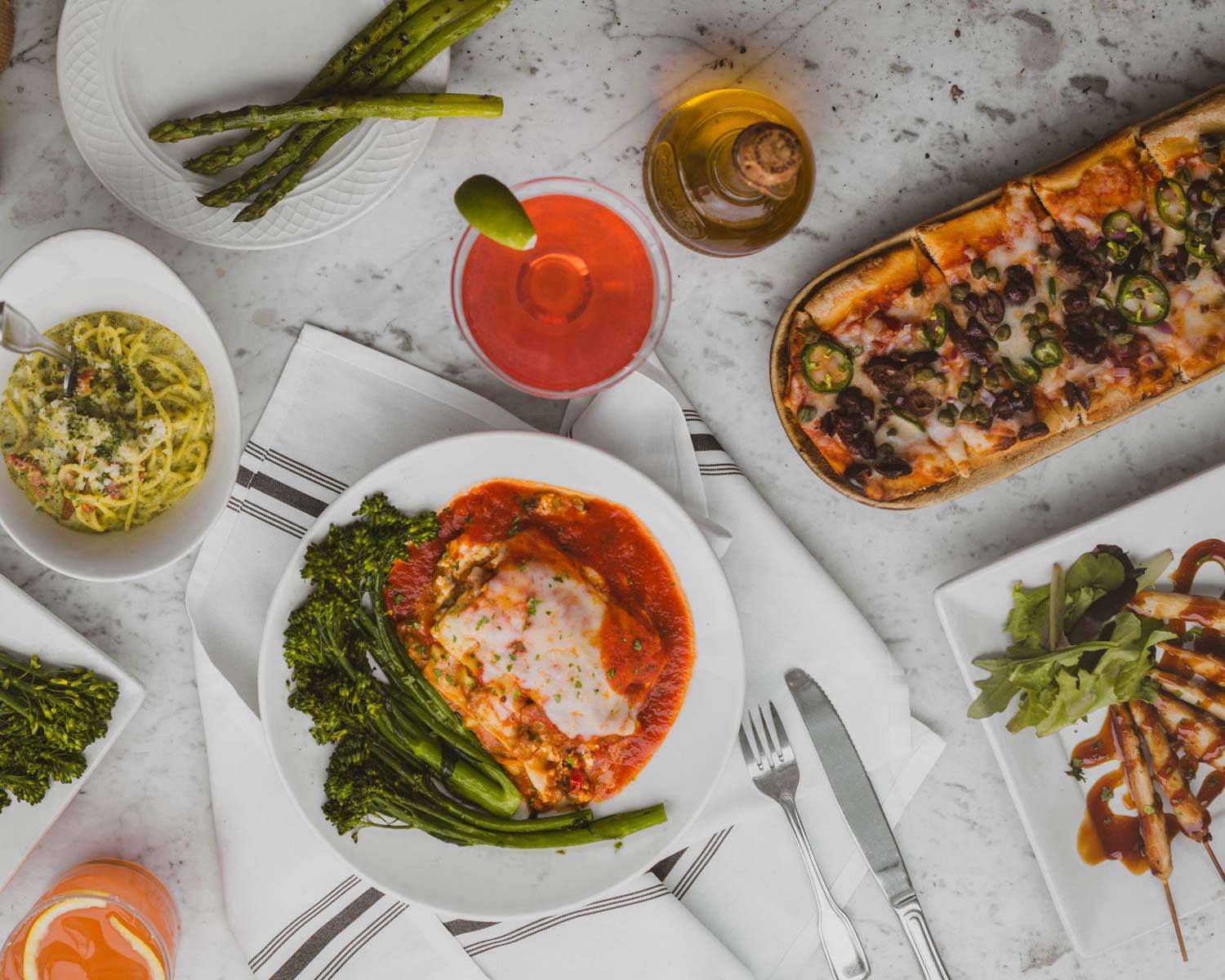 Best Italian Food in Cape Town
Mamma mia! There's a big Italian food scene in town, so get your fill of pizza, pasta, and Aperol spritz!
Villa 47: From paninis to salads to pasta and risotto, everything at Villa 47 is an Italian staple with a bit of a twist. Its moody lighting and lounge-like feel, make it a great spot to curb your cravings.
Col'chacio: Col'chacio is a true love story. Literally. The two owners met, fell in love, and decided to open an Italian restaurant together. Here they are 26 years later, serving some of the best pizza in Cape Town.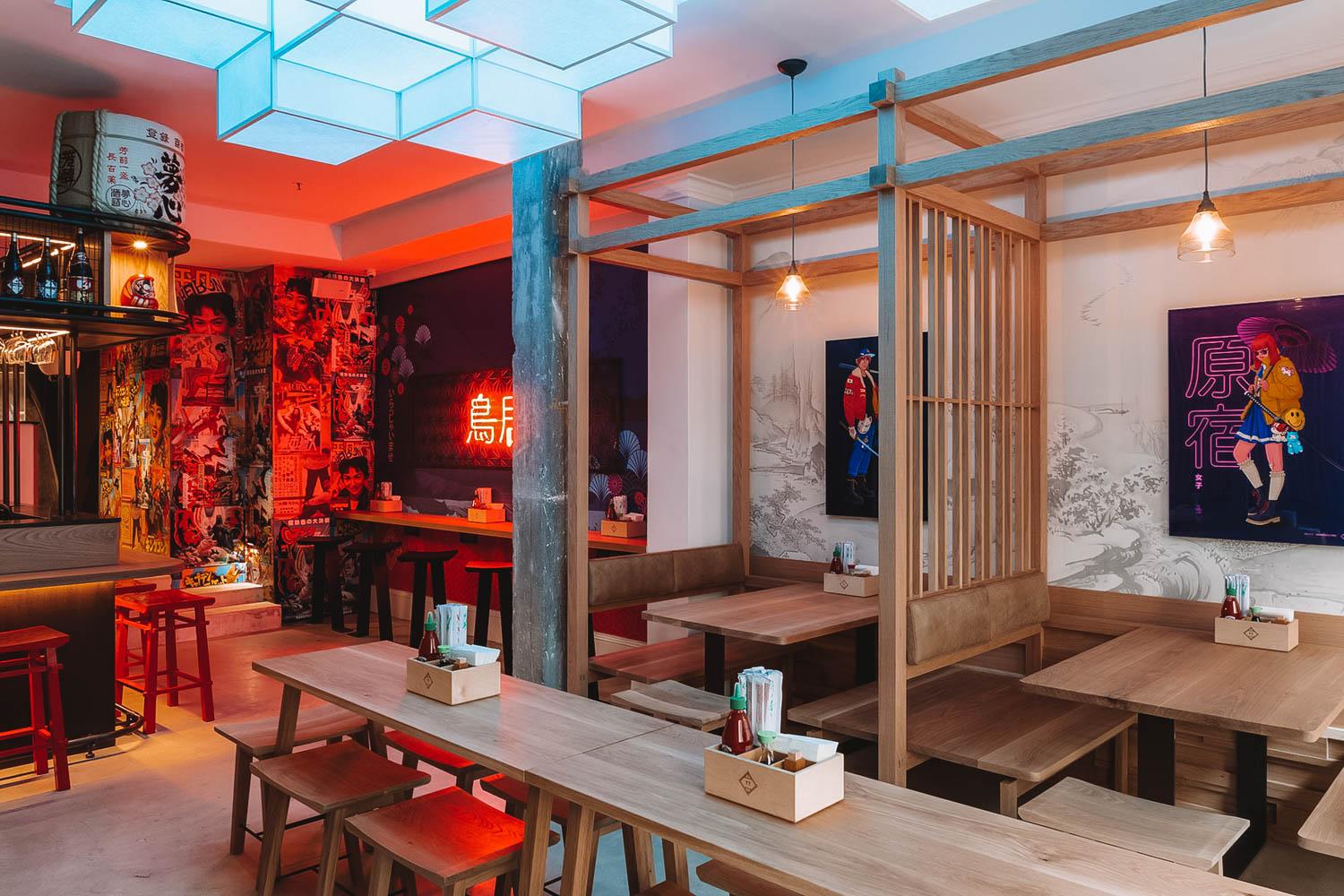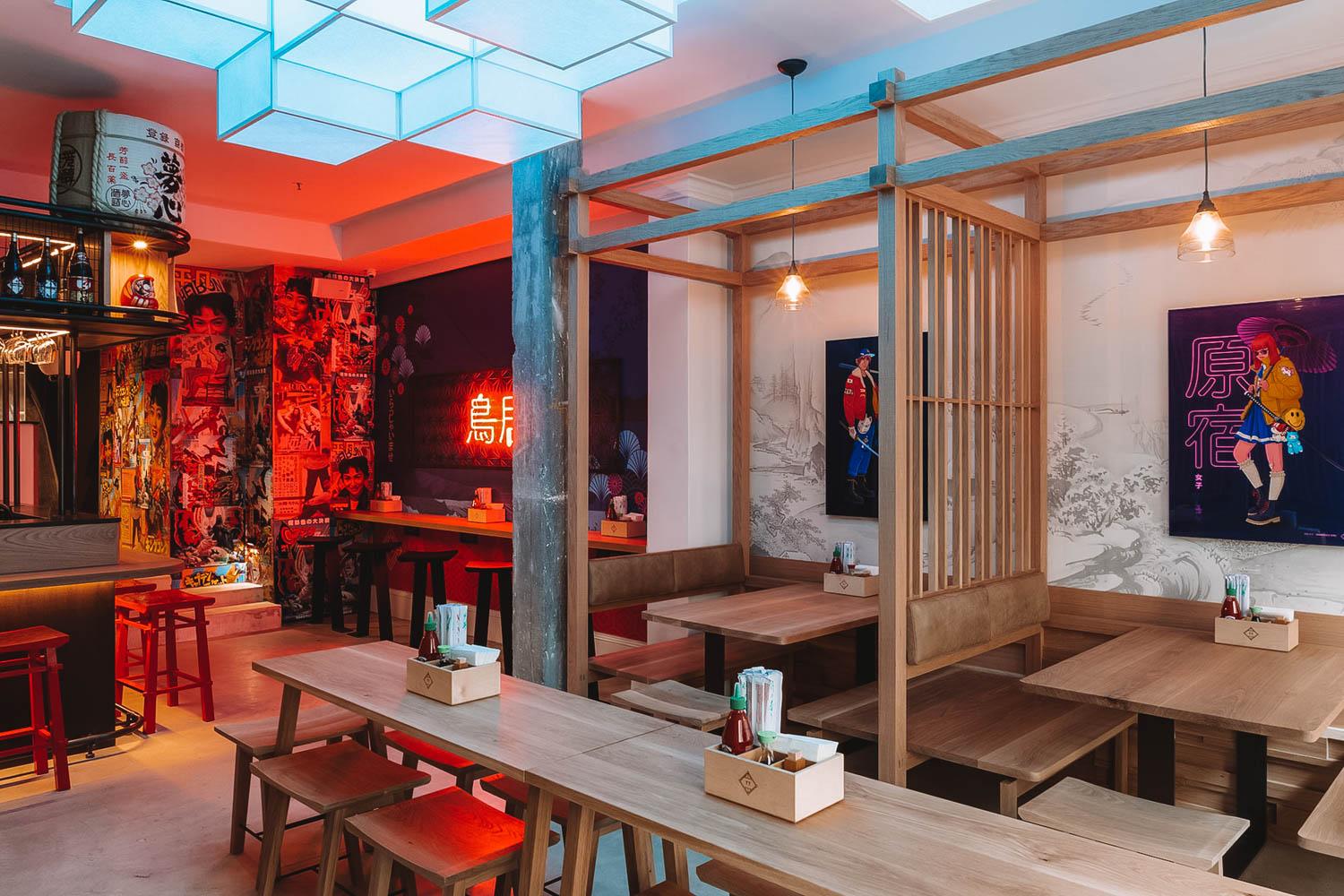 Best Asian Food and Sushi in Cape Town
You can find every type of Asian food in Cape Town– from Chinese to Thai to Japanese!
Tjing Tjing: Tjing Tjing is a 200-year old house in the heart of Cape Town's CBD. It's one of the top Japanese restaurants in the city. You can choose from four different dining experiences and enjoy a cocktail at the stunning rooftop bar.
Three Wise Monkeys: If you're craving some ramen, sushi, or any other Japanese cuisine, the Three Wise Monkeys is the spot for you. Start with the kimchi and end with one of their delicious bao's. The tempura prawn is my fav!
Hesheng: Hesheng is one of the best Chinese restaurants in Cape Town, and it's super affordable! It's a no-frills restaurant where the food is excellent, and you can even bring your own alcohol.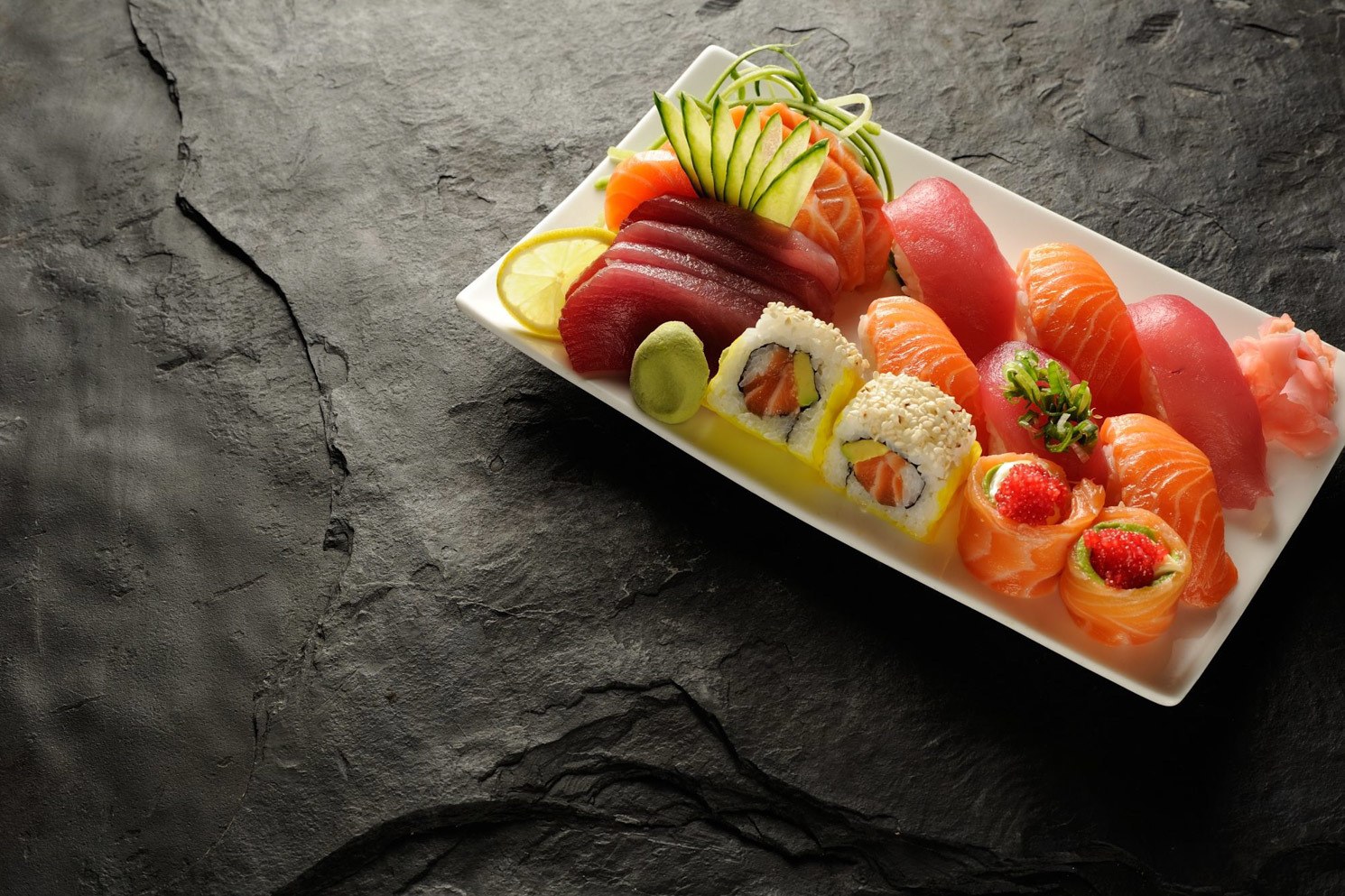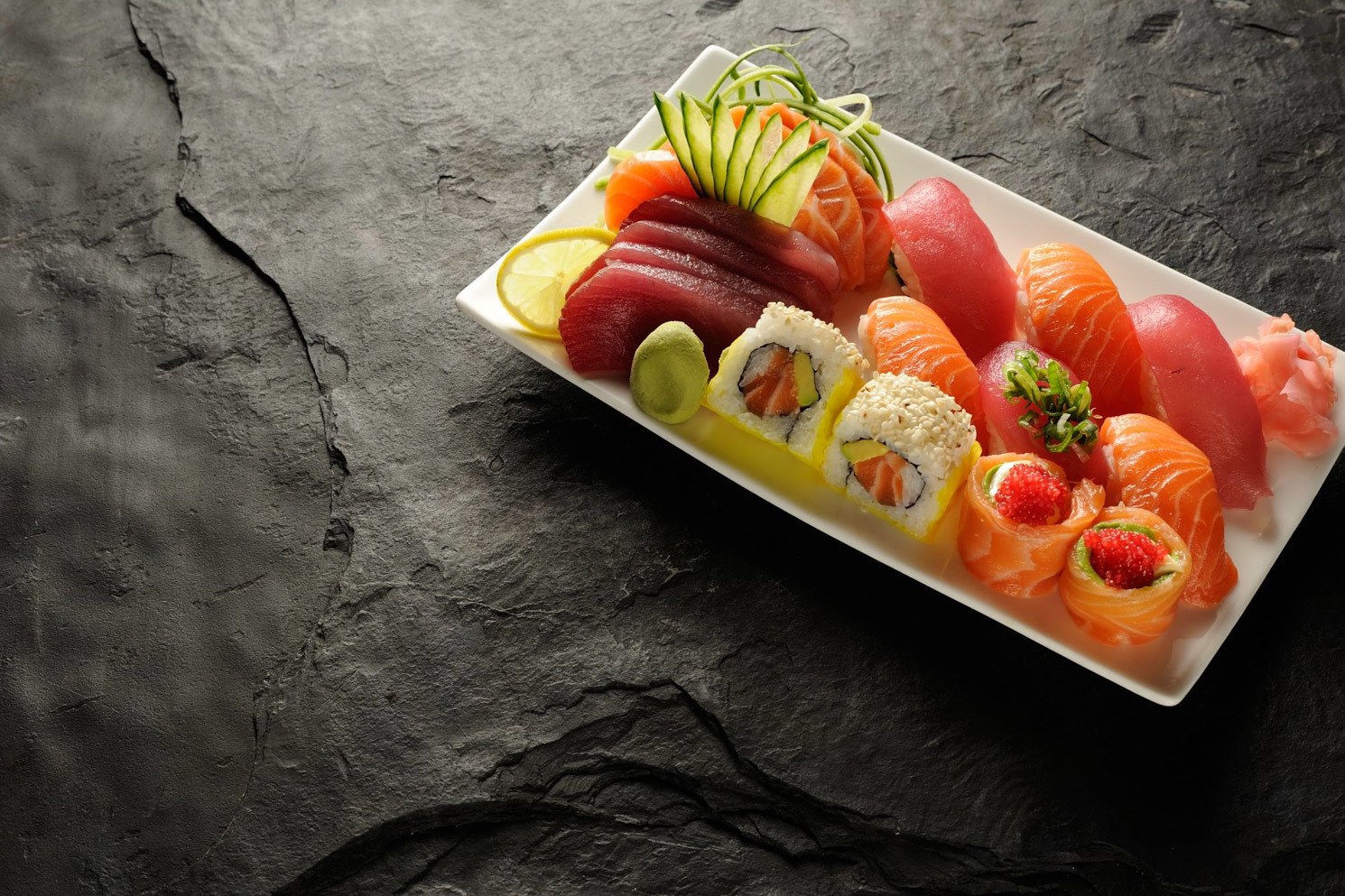 Kyoto: At Kyoto Garden, fresh seafood is their specialty. They source top-quality unusual ingredients from all over the world. We're talking farmed abalone, sea urchin, eel, and even Alaska king crab. Expect exceptional service along with an intimate and tranquil setting.
Obi: Located on Cape Town's vibrant Long Street, Obi is home to some of the tastiest sushi and ramen in town. The restaurant gets busy, so reservations are essential, and you'll need to pay a deposit for parties larger than five.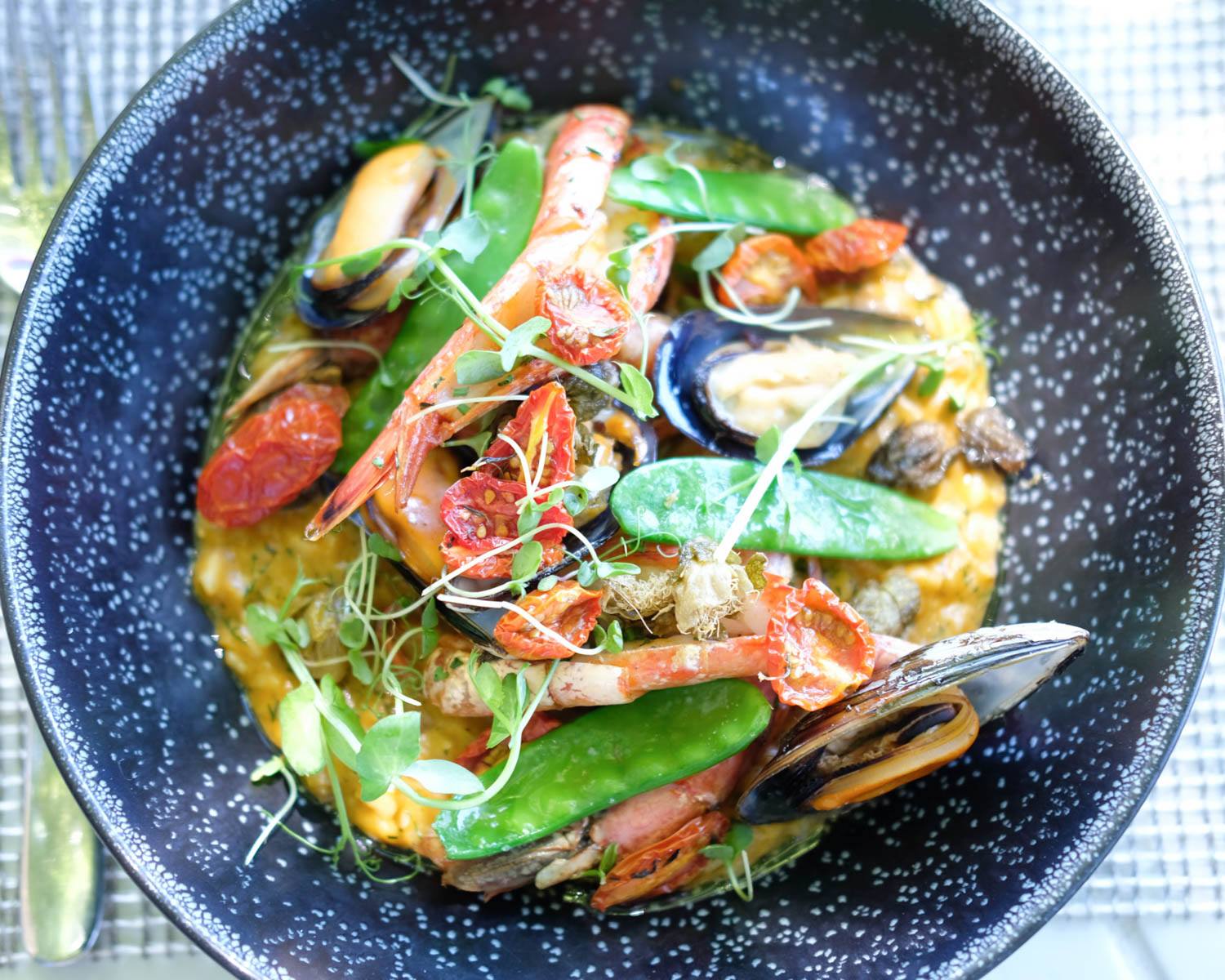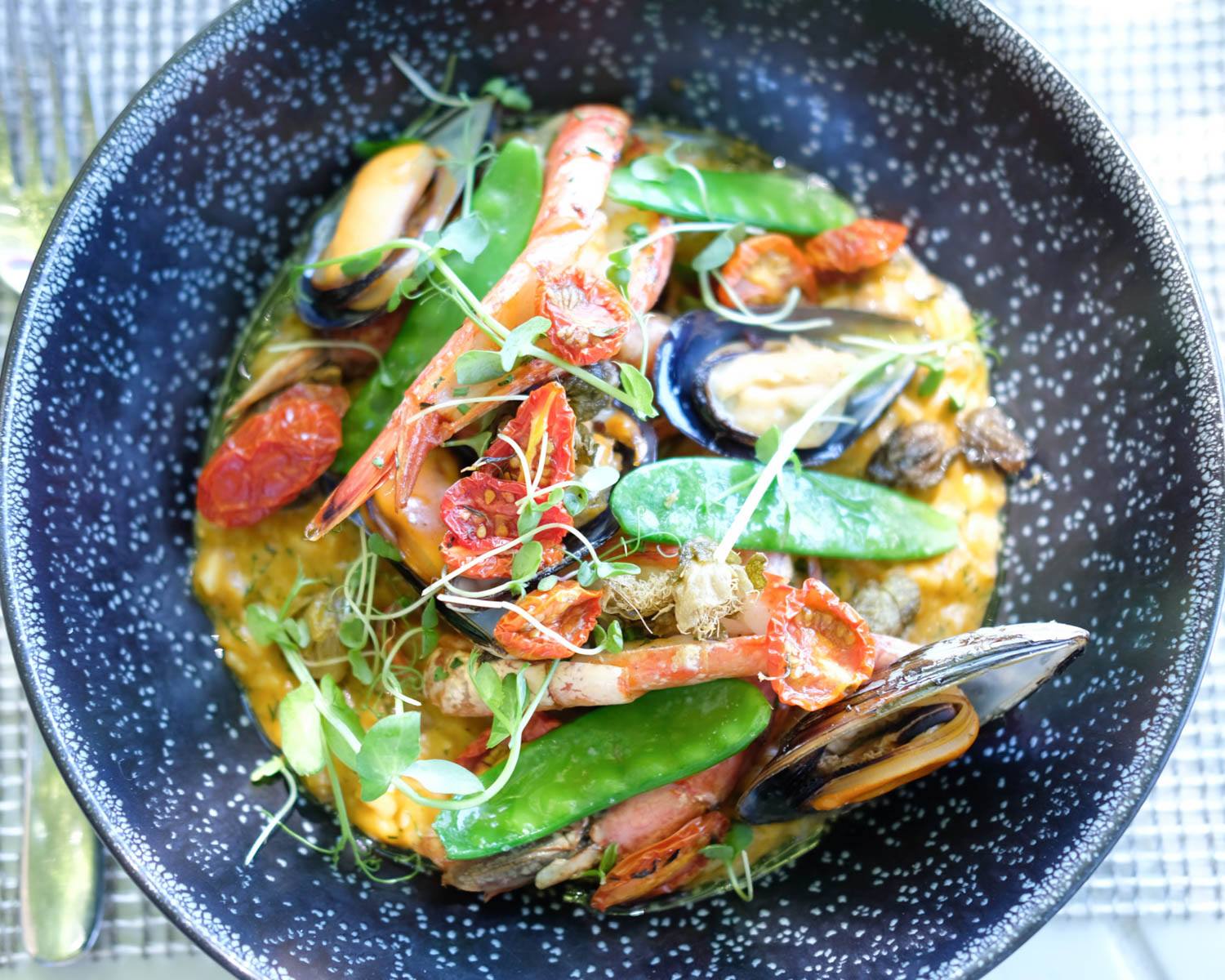 Best Seafood in Cape Town
If there's one thing Cape Town does well- it's seafood! Always ask about the line fish (hand caught fish of the day)!
Hokey Pokey: Poke restaurants are taking the world by storm, and it's no surprise that they've reached Cape Town as well. Hokey Pokey is South Africa's first poke bar, and the menu is full of delicious options. Choose from one of the pre-made bowls or build your own.
Cod Father: Not only is the name witty, but Cod Father offers the best seafood in Cape Town. They have no menus, but instead, they train their staff to guide you through their catch of the day. It's an exceptional foodie experience as your waiter will explain in detail how each dish is prepared and the taste and texture you can expect.
Sevruga: With incredible views of Cape Town's waterfront, Sevruga is an incredible fine dining experience. While it is a bit pricey, the food is completely out of this world and worth every single penny.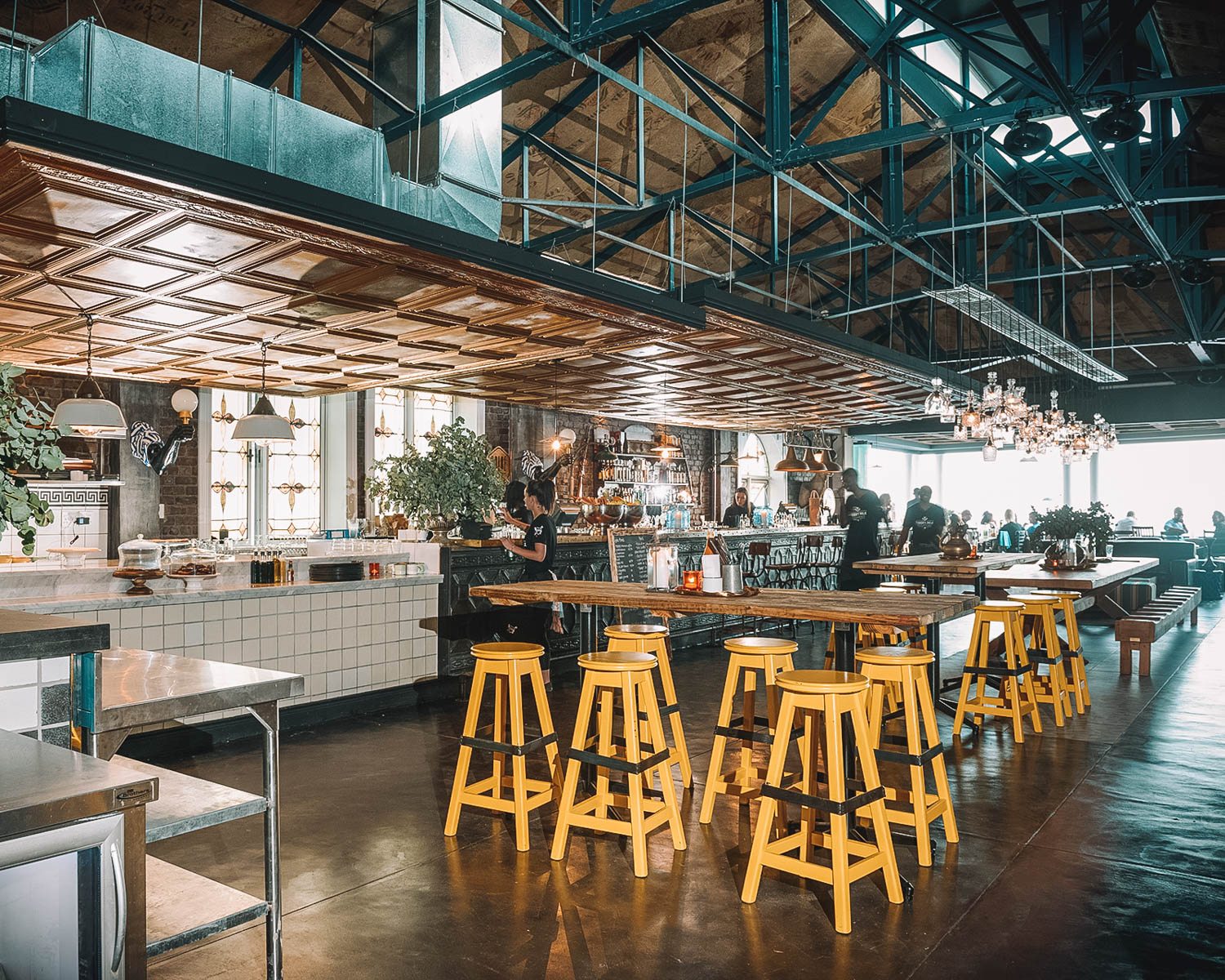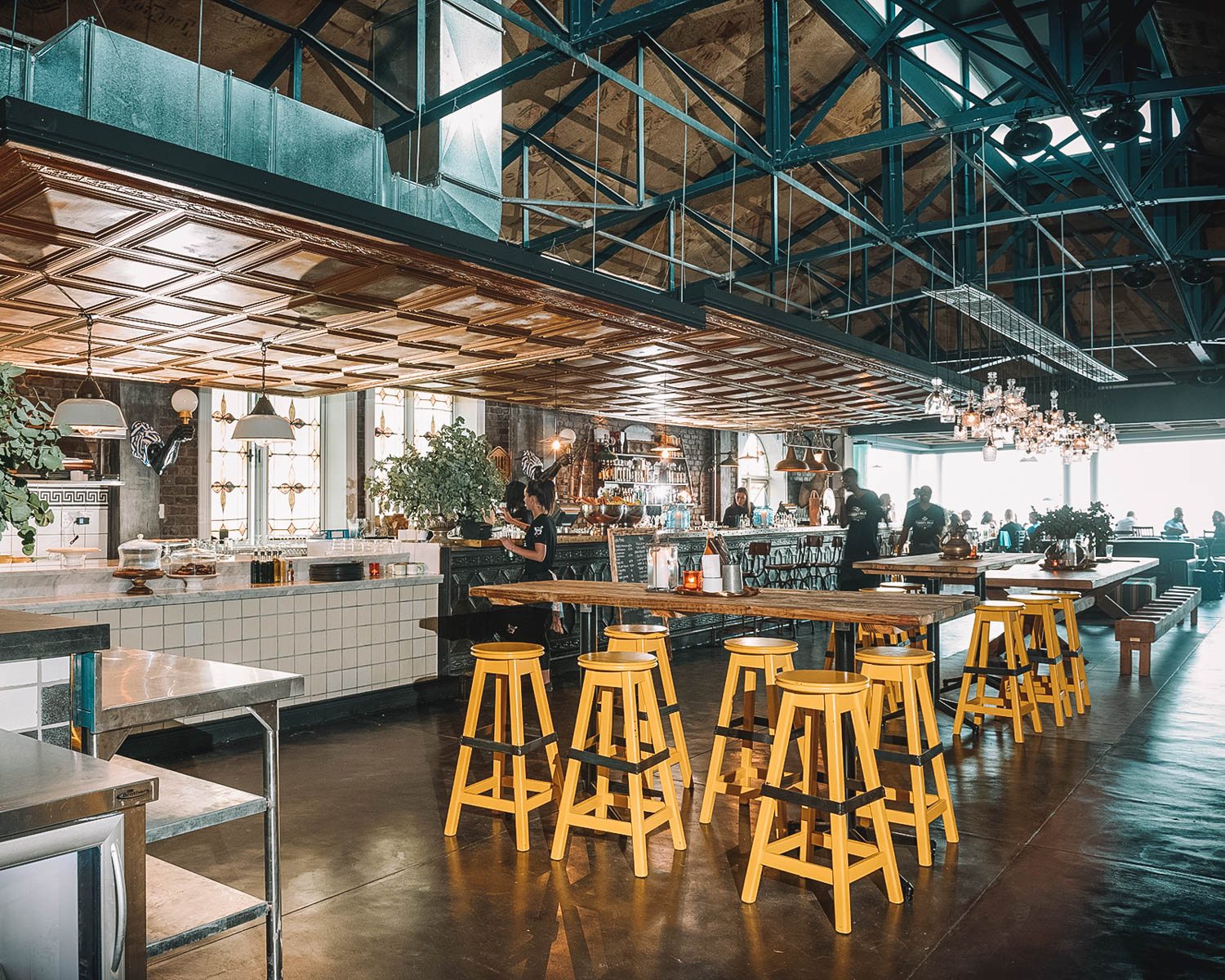 Best Dinner Spots in Cape Town
The best places for a night out!
Bombay Bicycle Club: This wacky bohemian "love den" is home to one of the most unique restaurants in Cape Town. Bombay Bicycle Club's menu and decor make it an unforgettable night on the town. Be sure to book a table on a Friday evening for their themed dining experience!
Kloof Street House: At the foot of the vibrant Kloof Street lies Kloof Street House, covered in fairy lights. The venue is perfect for every occasion whether it be a romantic candlelit dinner with your loved one or live jazz music during Sunday lunch.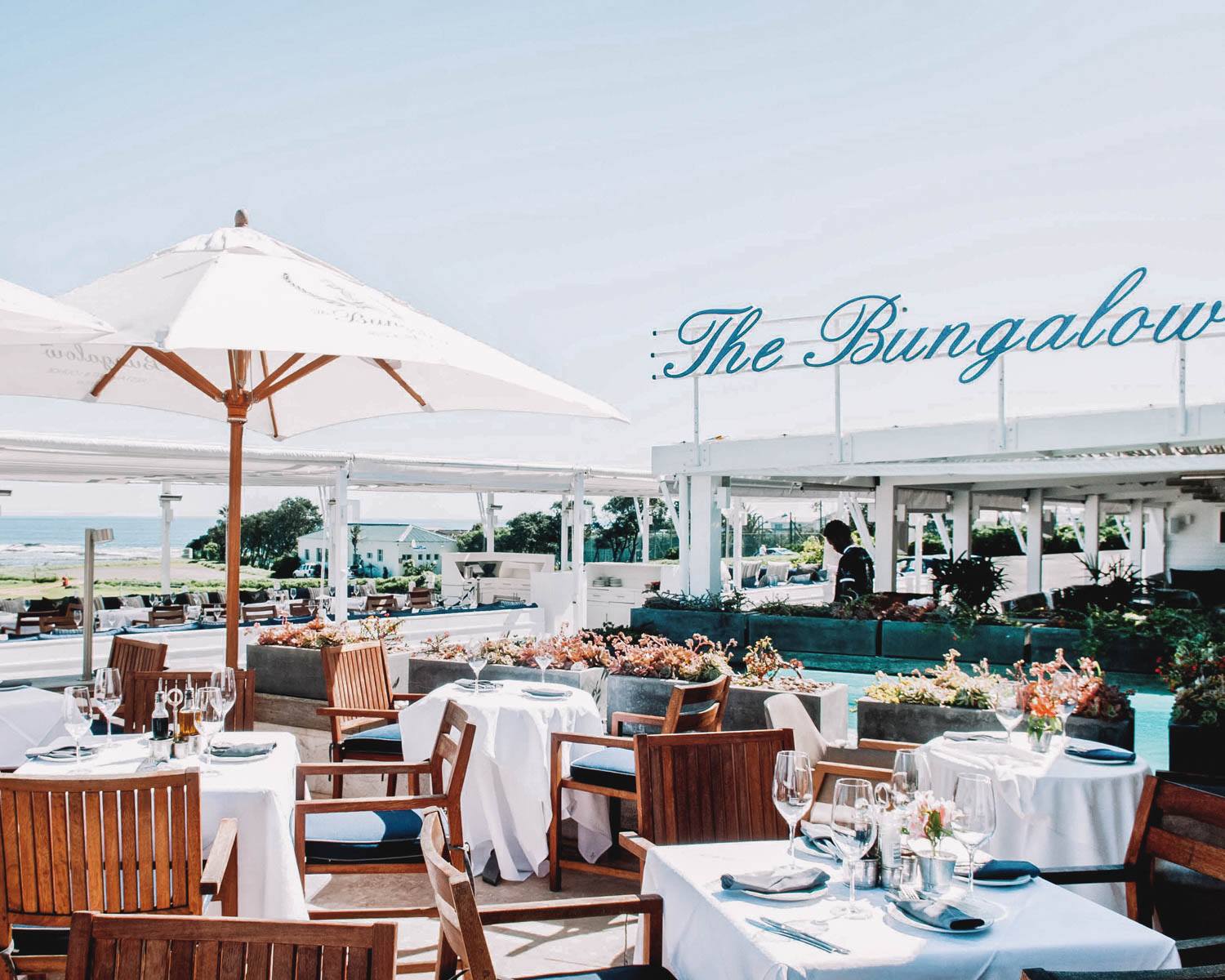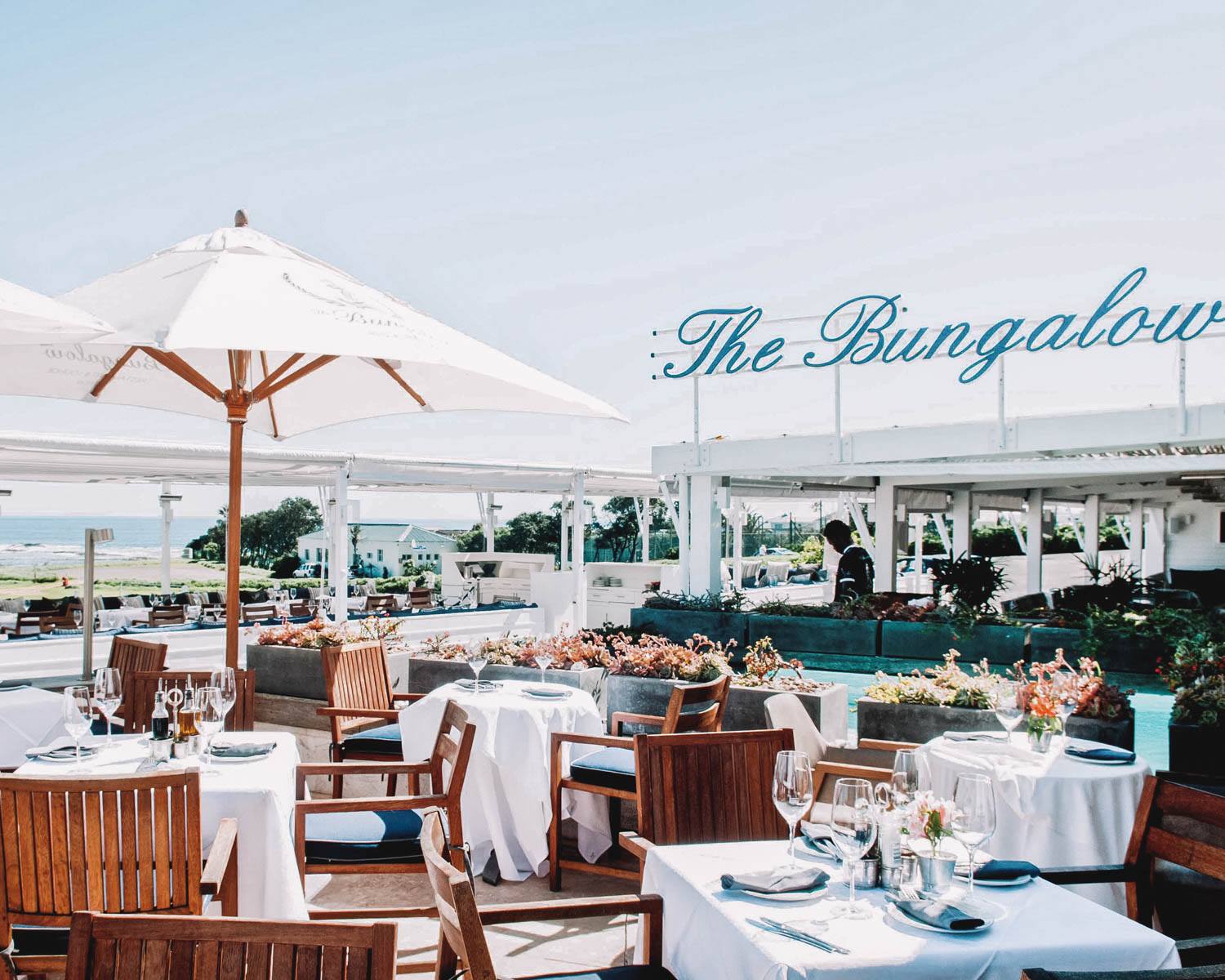 Tiger's Milk: With two locations (one in Camps Bay and one on Long Street), Tiger's Milk is a trendy hangout for good pizza, burgers, and cocktails.
The Bungalow: For one of the best views in Clifton, book a table The Bungalow. If you can, try to get an outdoor reservation for dinner. Sip on some wine, nibble on delicious seafood and watch the sun go down in style.
Bobo's Brasserie: Bobo's Brassie is a cute beachfront spot in Sea Point. It's one of my favorite finds in the city and is perfect for lunch or dinner. The restaurant also has a cocktail lounge, making it a great place to visit for a sundowner!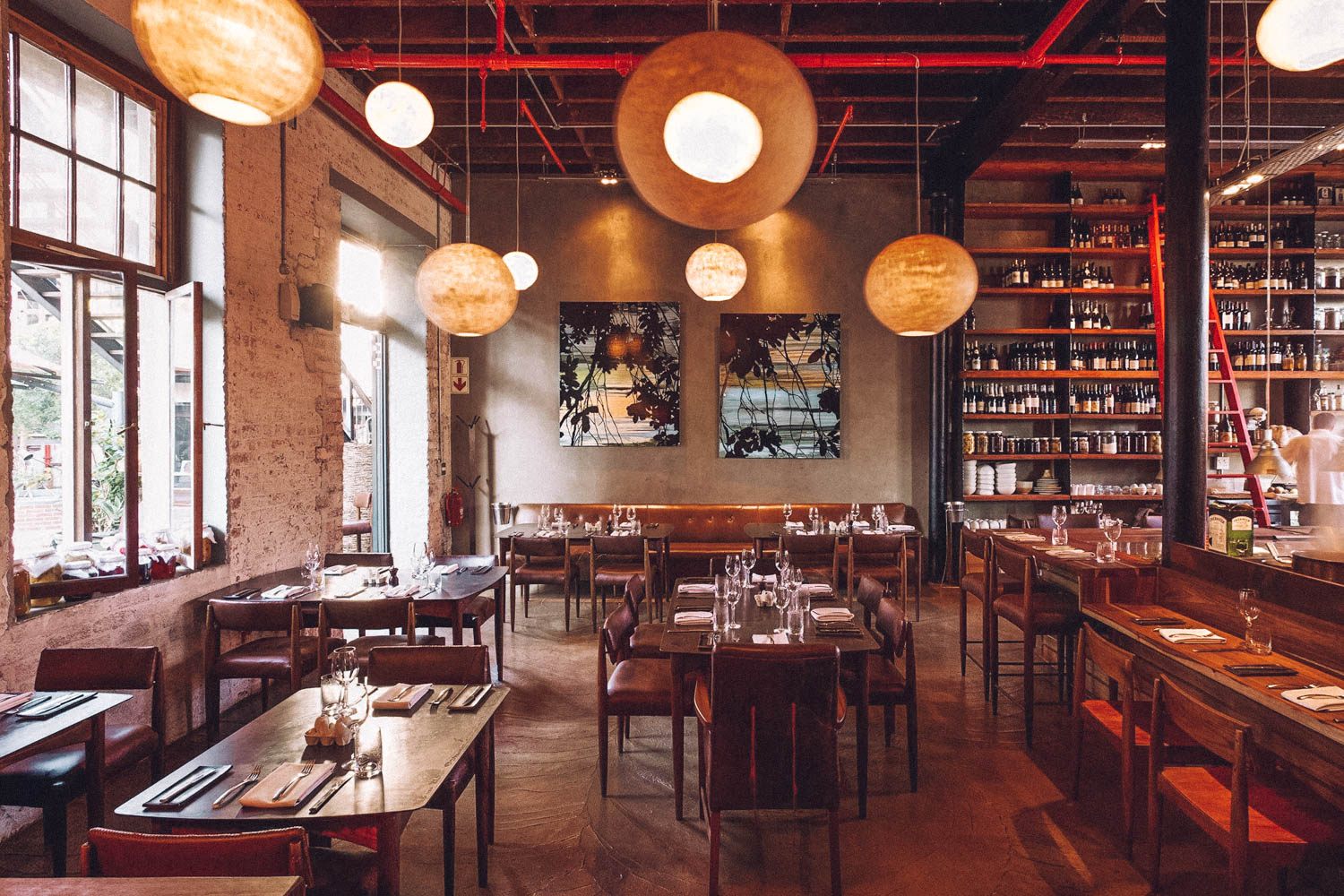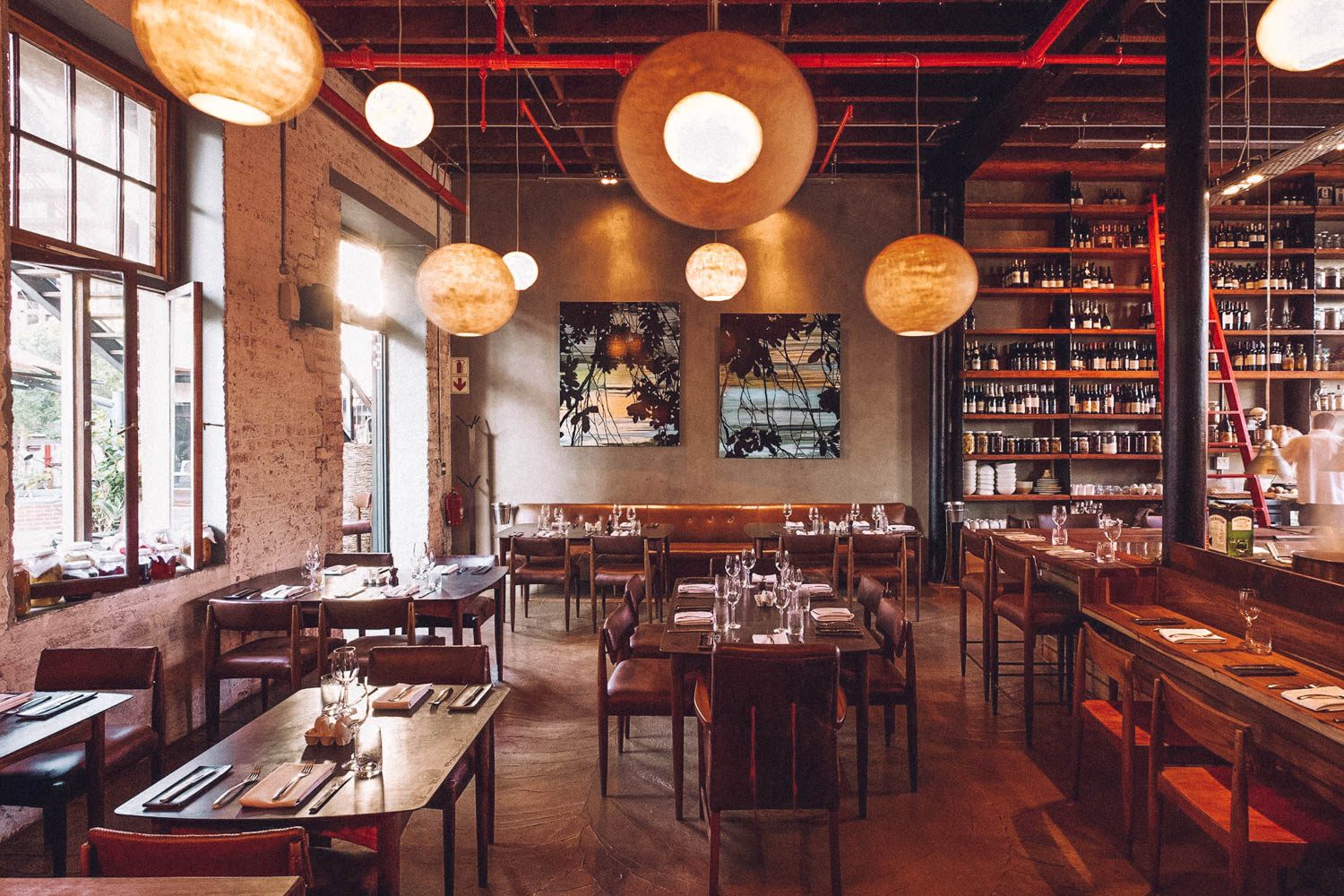 Best Fine Dining in Cape Town
For the ultimate Cape Town foodie experience, be sure to make a reservation in advance!
Test Kitchen: Located in the Old Biscuit Mill, Test Kitchen is a blend of South African and Latin cuisine. It's one of the top restaurants in Cape Town with reservations booked up to three months in advance.
Shortmarket Club: With the same owners as the Pot Luck Club and the Test Kitchen, it's no wonder that Shortmarket Club is a firm favorite of Cape Town foodies. You can expect delectable dishes like tomahawk steaks, ribeye, chips in duck fat, and crayfish served with smoked sweetcorn.
The Stack: Located in Lenister Hall, The Stack has been named one of the best restaurants in Cape Town. The Georgian structure and Victorian fretwork add to its already existing charm. There are photo ops around every corner – so make sure you pack your camera!
Chef's Warehouse: The Chef's Warehouse in Beau Constantia boasts one of the best views in the city. You'll be surrounded by vineyards and Table Mountain National Park in the distance. The menu changes regularly, but their signature dish is their tapas for two.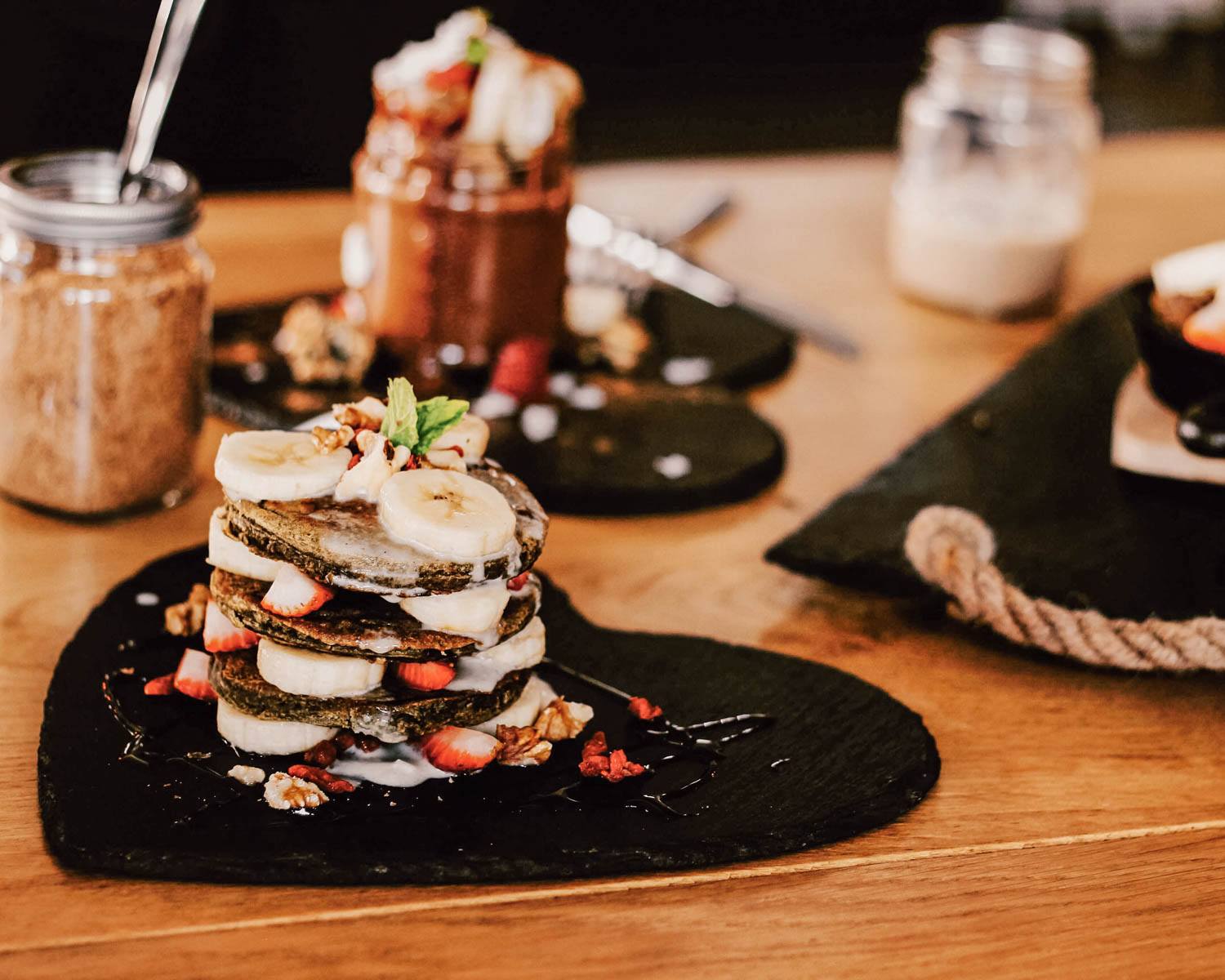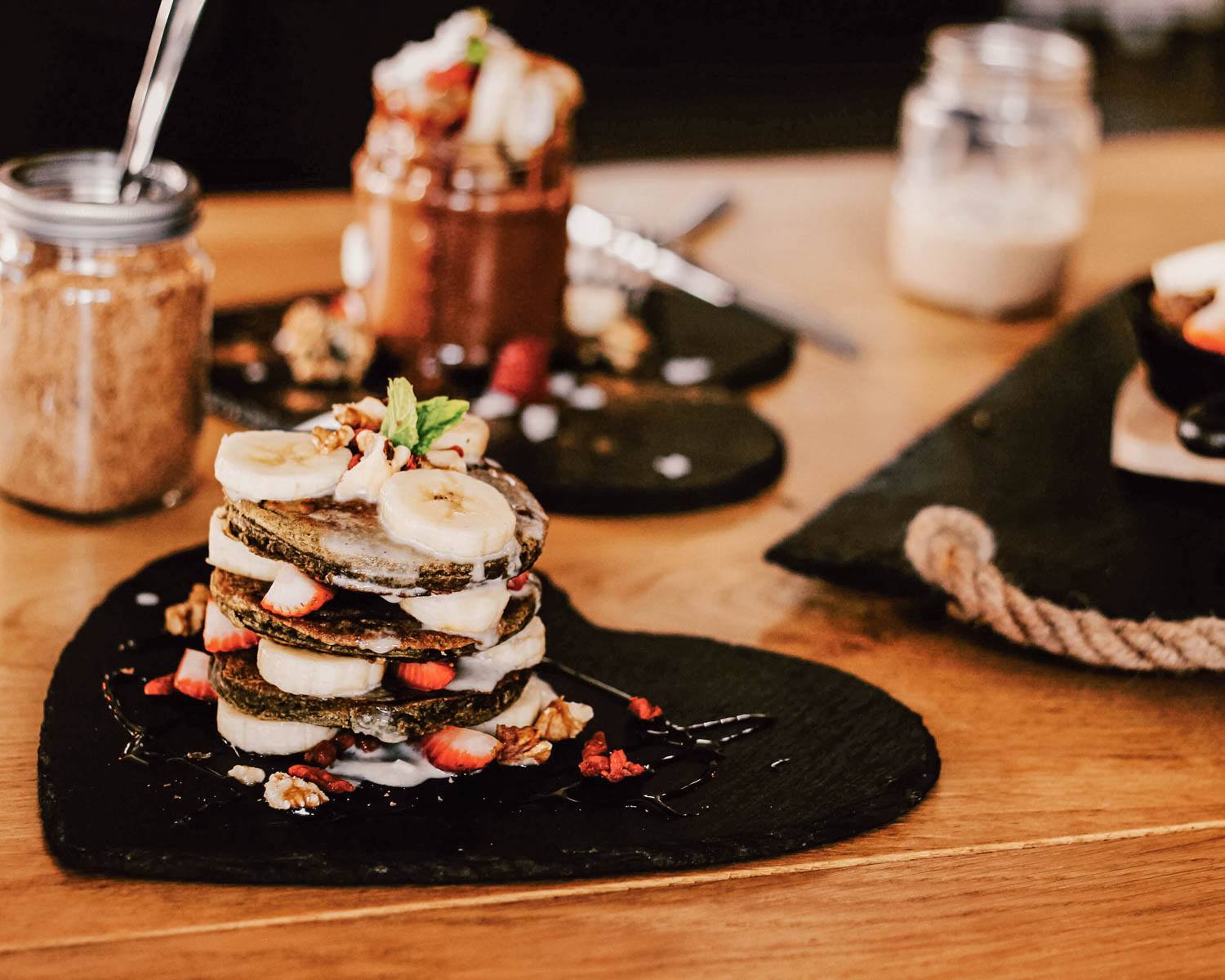 Best Vegan and Vegetarian Food in Cape Town
There are TONS of veggie-friendly restaurants in town (YAY!)
Scheckter's Raw: Located in Sea Point, Scheckter's Raw is home to one of Cape Town's most inventive vegan menus. From organic matcha flapjacks to charcoal activated burgers and mouthwatering desserts, I always have a problem deciding what dish I want to try. At the moment, the vegan snicker's bar is my favorite!
Plant Cafe: Established in 2013, Plant was built to promote plant-based food choices without sacrificing flavor. It's known as one of the top vegan restaurants in Cape Town and has a delicious menu that will leave you coming back for more. You can't go wrong with one of their smoothies!
Toss'd: If you're in a rush and want a healthy meal, head to Toss'd. It's a salad bar that offers warm bowls and fresh salads that take only a few minutes to prepare. You can also customize your meal to your dietary preferences.
Hello Sailor: Hello Sailor is a bistro in Observatory that offers delicious vegetarian options. The decor is super cute, and their brunch menu is my favorite! Try their poached eggs with spinach and hollandaise on a slice of toasted ciabatta.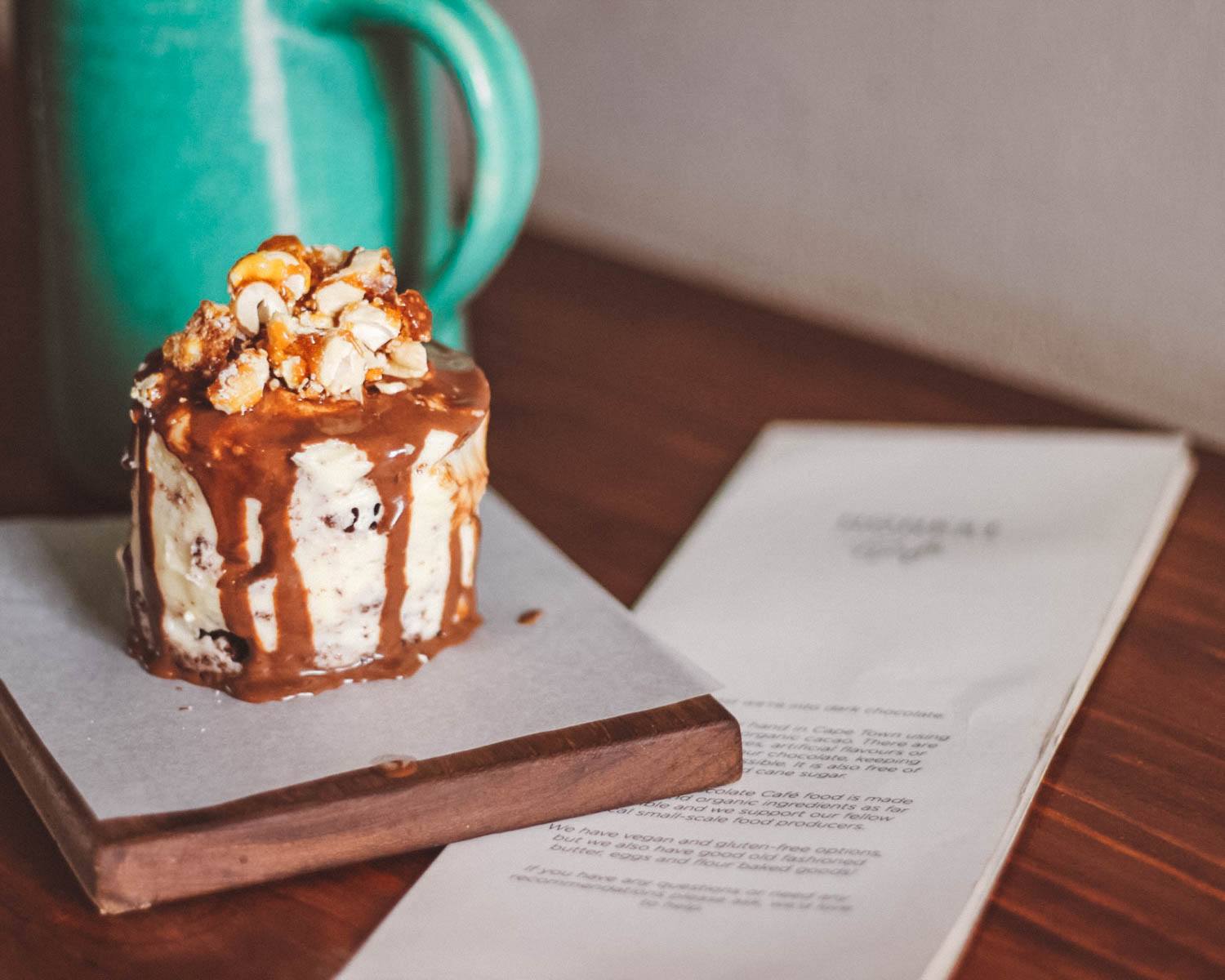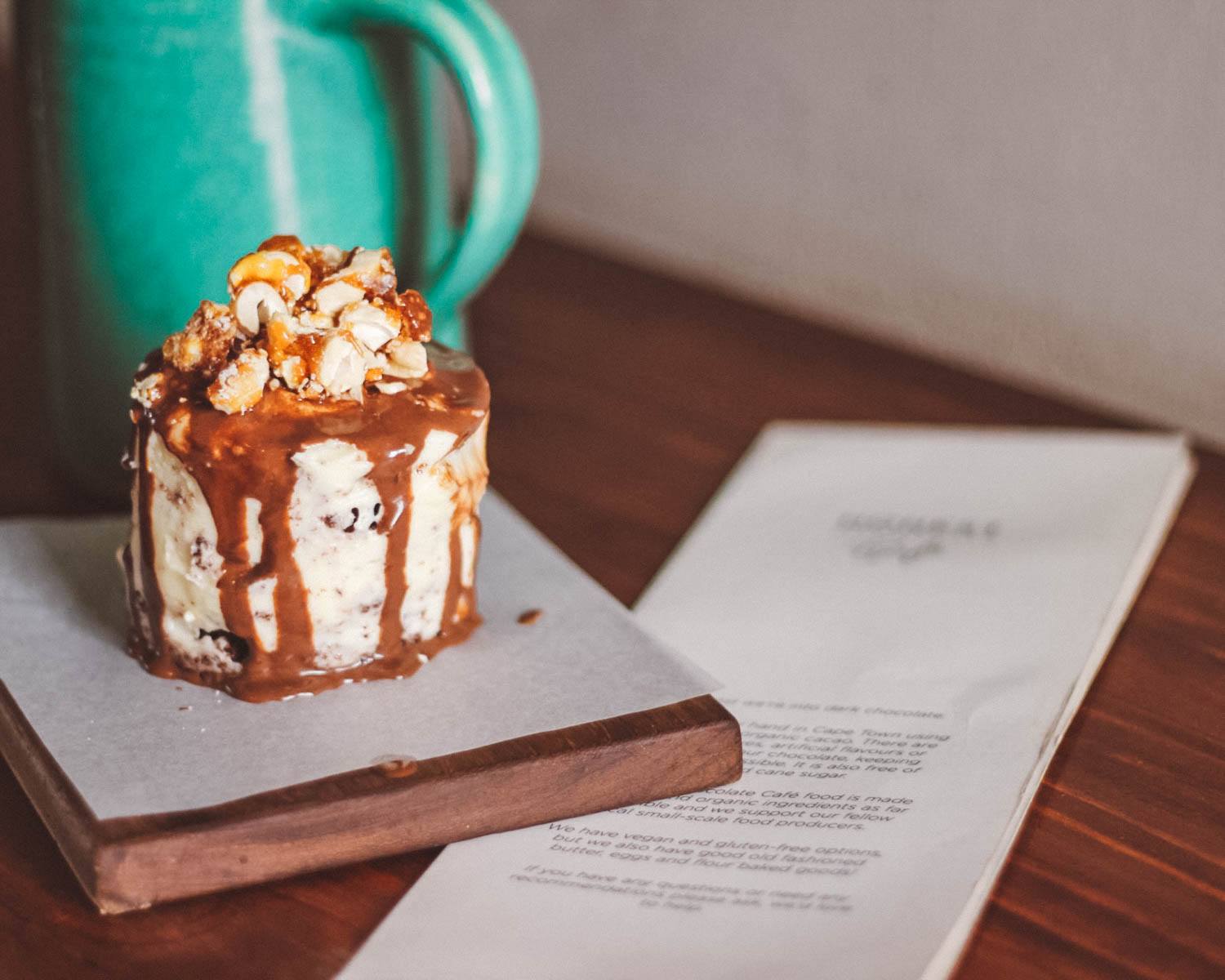 Honest Chocolate Cafe: Honest Chocolate is a small artisanal chocolate cafe tucked away on Wale Street in the city center. If you're in the mood for something sweet, prepare to indulge your taste buds. The menu features freshly made salted caramel tarts, iced chocolate milk, and a South African staple, chocolate Bunny Chow.
Unframed: Unframed is an artisanal ice cream shop that tastes as if it belongs on the streets of Rome. Choose from dairy-based options, fruit-based sorbets or their select vegan flavors. The best part? The menu changes every day!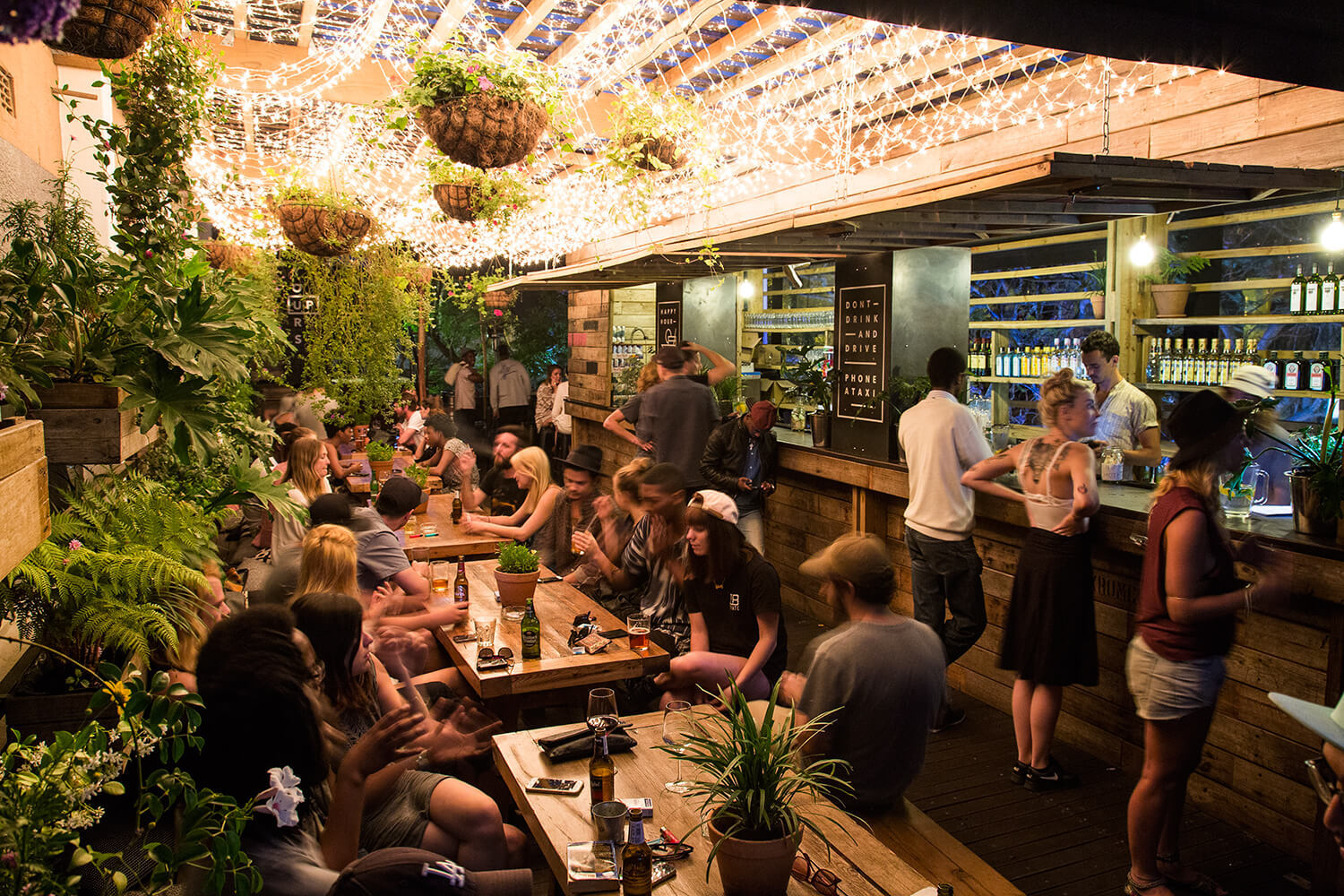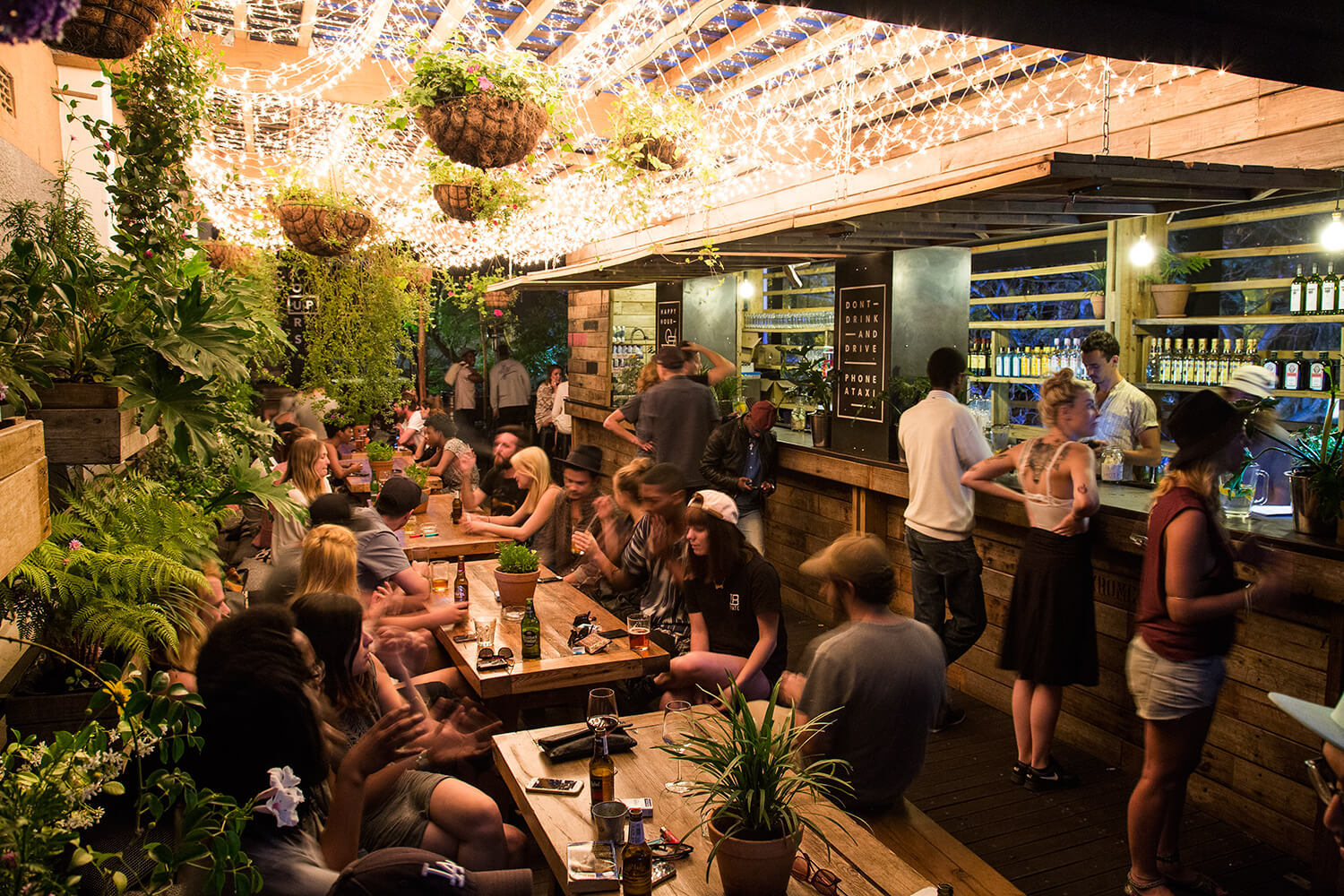 Best Bars and Cocktail Lounges in Cape Town
After grabbing dinner in Cape Town, don't go back to your hotel. The city has an excellent bar scene and cocktail lounges that are perfect for a nightcap.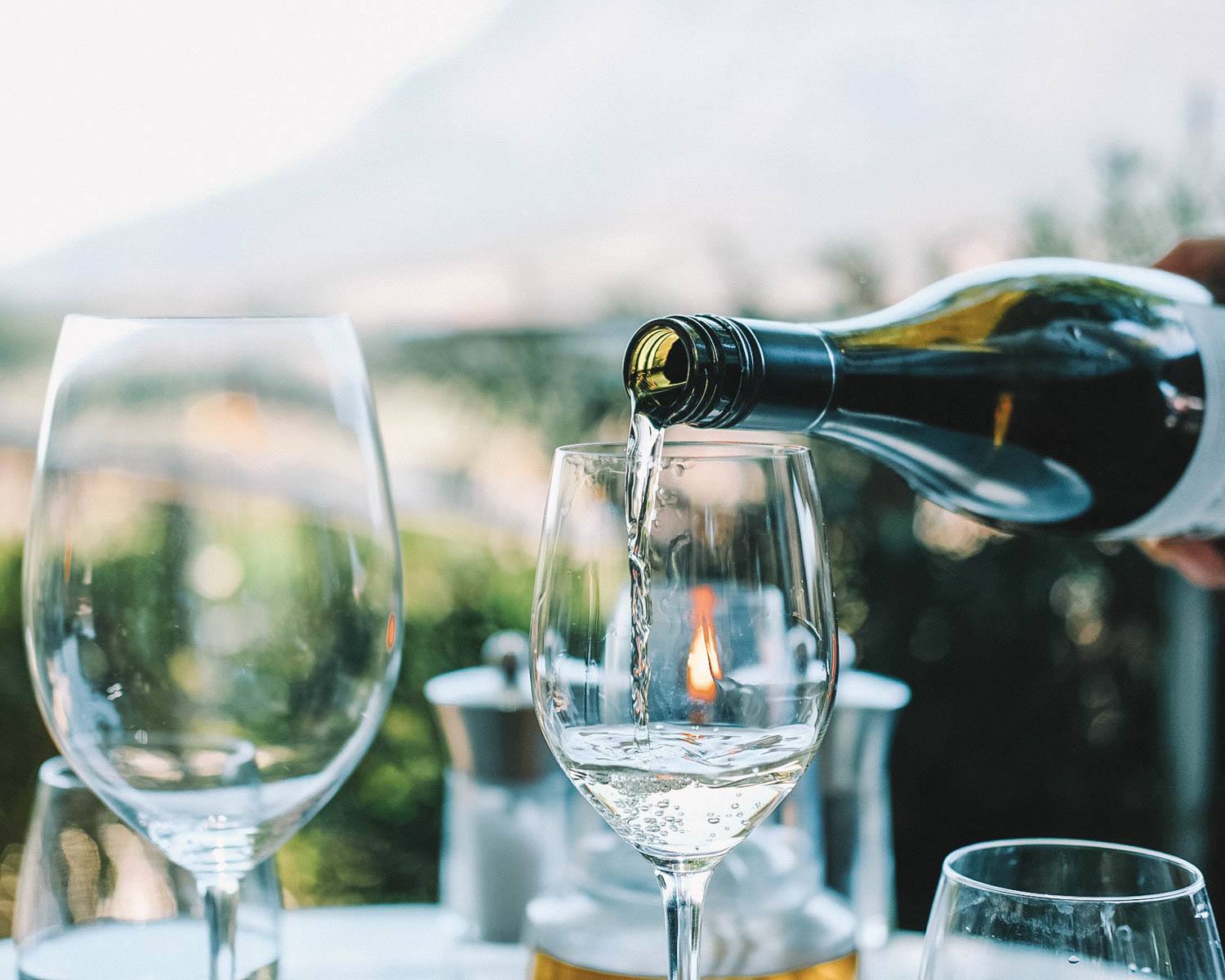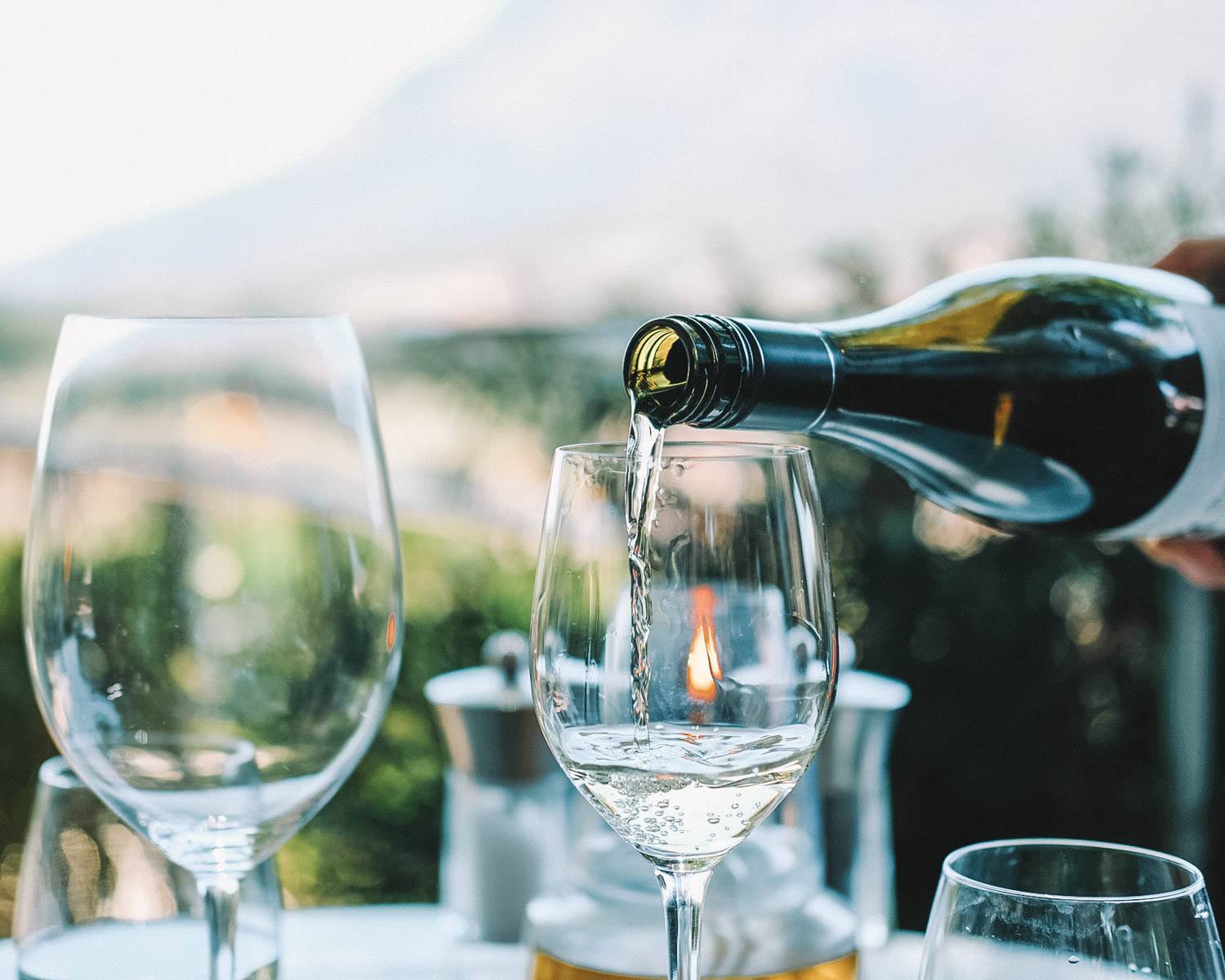 Overall
Cape Town is an incredible foodie destination! With an almost endless amount of restaurants, cafes, and markets, you can spend your entire trip making your way around the best spots in the city.

What are your favorite restaurants in Cape Town? Let me know in the comments below!