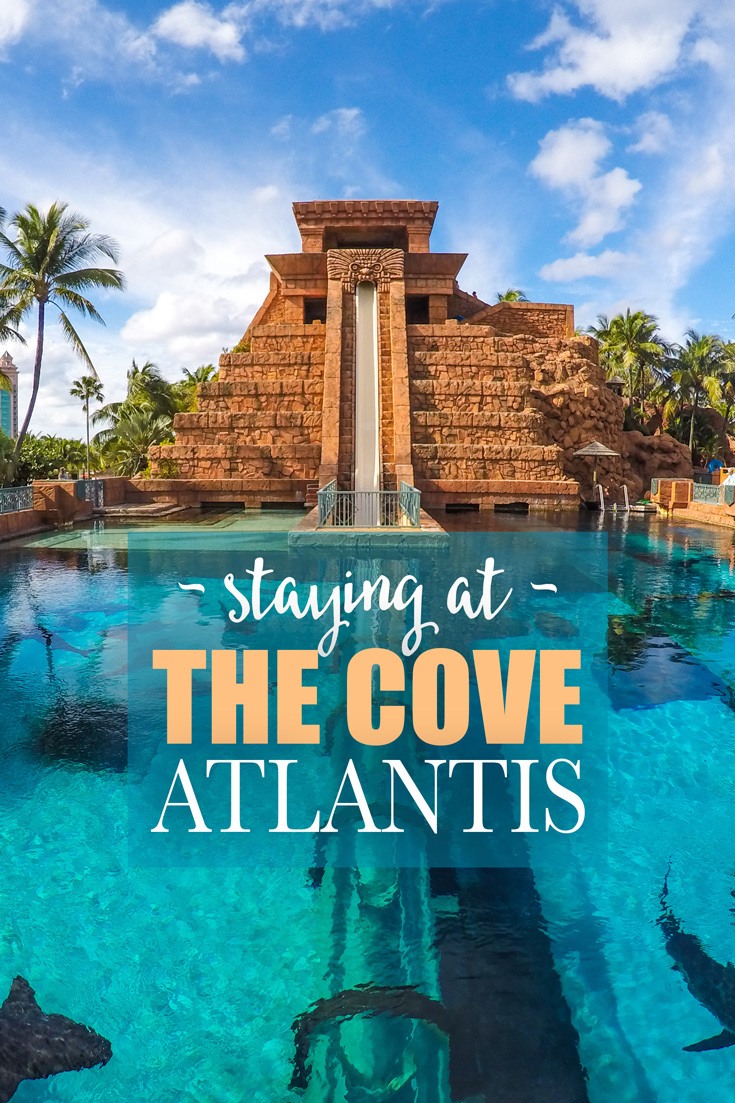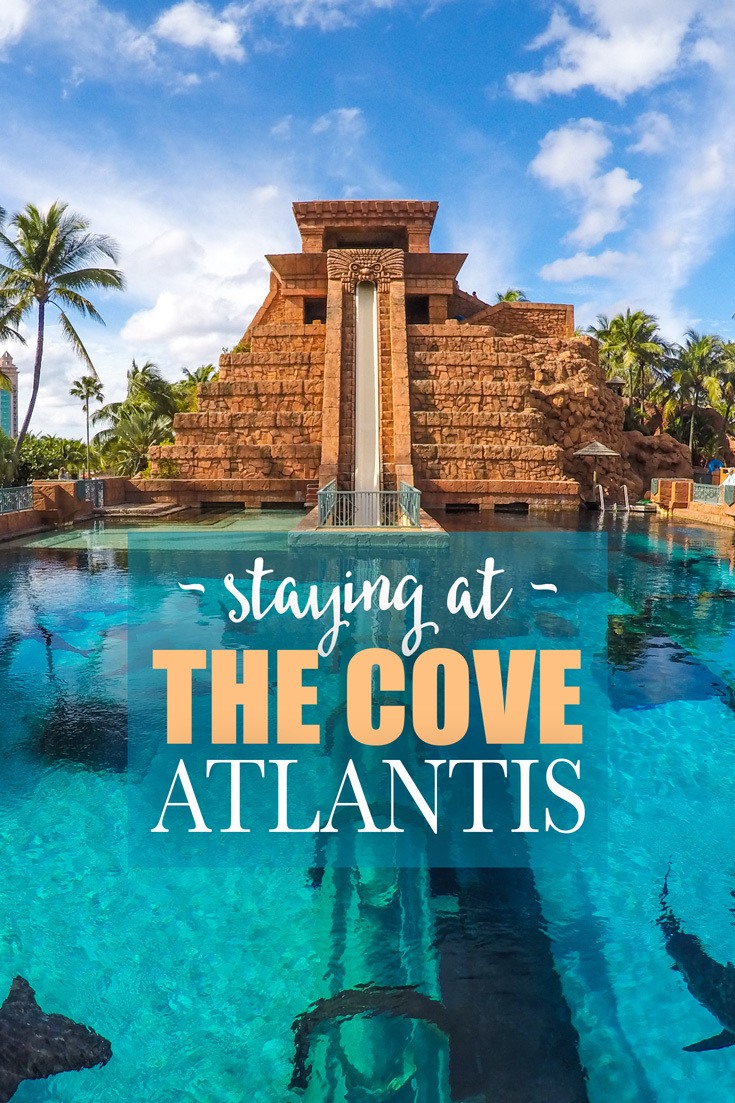 Atlantis Paradise Island is a gorgeous ocean-themed resort in the Bahamas. With a 141-acre waterscape, 14 lagoons, and 21 world-class restaurants, it's one of the more beautiful beach getaways the Caribbean has to offer.
The Cove Atlantis, is a dream-like luxury palace, and is one of the best places for a girlfriend getaway that we've come across! I spent a week with my gal-pal and we had a BLAST.
Here's more about our experience staying at The Cove Atlantis, Paradise Island!

The Resort
Atlantis Paradise Island Resort is a gorgeous ocean-themed resort in the Bahamas. With a 141-acre waterscape, a massive waterpark, 14 lagoons, and 21 world-class restaurants, it's one of the more beautiful beach getaways the Caribbean has to offer.
The island features a variety of accommodations built around all the fun that range from family-friendly to an adult's paradise. Overall, staying on Paradise Island was truly paradise. All of the activities the resort offers are sure to bring out your inner child!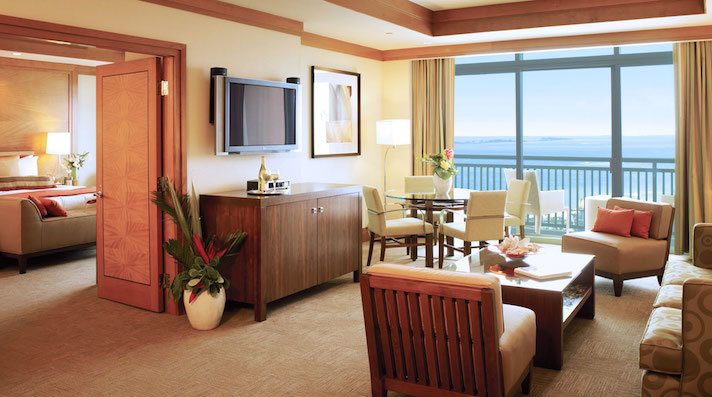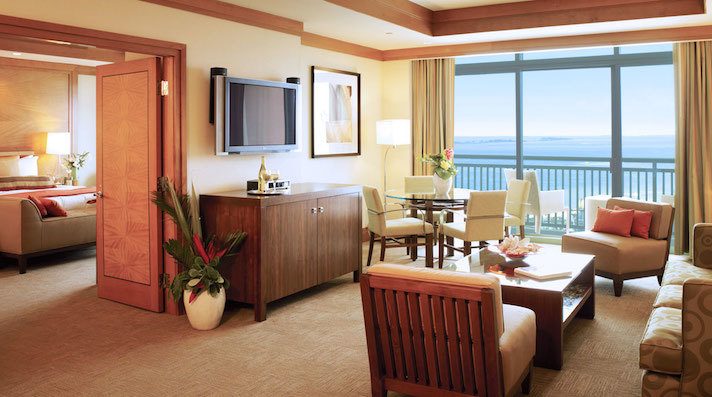 The Rooms at The Cove Atlantis
Built in 2007, The Cove Atlantis is an all-suite, sophisticated tower. High-class décor and amenities meet an array of sun-soaked activities and water fun. It also includes easy access to the rest of Atlantis Paradise Island, seaside attractions, and the Atlantis Marina.
Each one of the 600 rooms at The Cove Atlantis is fully equipped with furnished balconies, deep-soaking tubs, and sandglass-bricked showers. There are also flat-screen TVs, sitting areas, minibars, coffeemakers, and free Wi-Fi available—some rooms even offer panoramic views of the Caribbean waters below.
Definitely book an Azure Suite—these rooms boast some of the best views on the top five floors. And if you feel like splurging, spring for The Club—features of these exclusive suites include a dedicated concierge, access to The Club Lounge, gourmet hors d'oeuvres, and specialty cocktails made just for you.

The Waterpark
Aquaventure, Atlantis's famous waterpark, is the highlight of any visit. The vast water playground includes 18 water slides, 11 pools, 14 lagoons, 3 white-sand beaches, and two river rides. There's nothing like diving down The Abyss, a 200-foot body-slide or slipping on The Surge, a waterslide rollercoaster.
Aquaventure is great fun for kids and adults alike; you can be sure your entire visit will be a fun-packed stay!

Need a breather?
You can always relax in a private cabana, enjoy a private massage, or recline on the island's white-sand beaches!

Dining and Drinking
The Cove Atlantis has a variety of options for sophisticated palates. Indulge in the best and freshest cuisine—Japanese, Mediterranean, Chinese, South American, and Tuscan.
After your meal, take full advantage of the multitude of bars offering premium top-shelf liquor. Play it classy in the Café Martinique wine cellar, or enjoy a refreshing microbrew at the Moon Club—famous for its in-house moon jellyfish floating directly behind the bar.
For a delicate fruit-infused martini, your best bet is the Sea Glass, where you can sip signature cocktails while playing your hand at blackjack or roulette.
My favorite, Cain at The Cove, offers delicious food, and the Aura Nightclub offers a fun night out as well! This adults-only ultra-pool features two bars, an outdoor gaming pavilion, and 20 private cabanas.
Helpful Tip: Food at the resort is quite expensive, so be sure to factor in at least $100 per person per day for food!

Activities
Aquaventure waterpark isn't the only diversion on Paradise Island. Guests can check out the fitness center, spa, tennis courts, rock-climbing area, pottery studio, movie theatre, or library.
The Mandara Spa brings European and Balinese therapies to the Bahamas. On-site you'll also find the Caribbean's largest casino with 75 tables.
With day trips in Nassau and boat charters to luxury shopping, what's not to love about The Cove Atlantis?


More Information
Hotel: The Cove Atlantis
Location: Paradise Island, Bahamas
Accommodation: Luxury
Price Range: $$$

Special thanks to Atlantis Resort for hosting me as their guest. As always, the content & opinions expressed here are entirely my own.