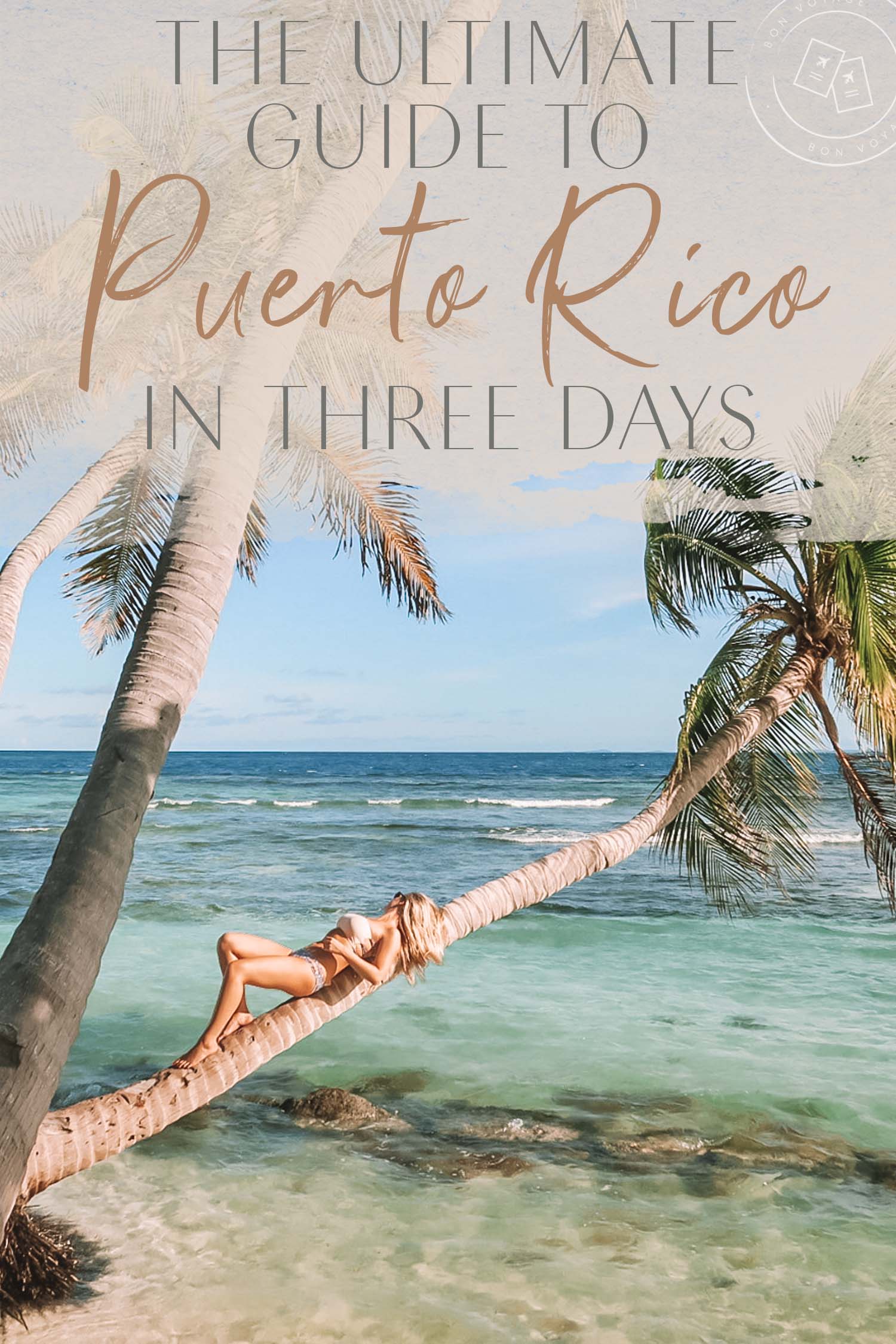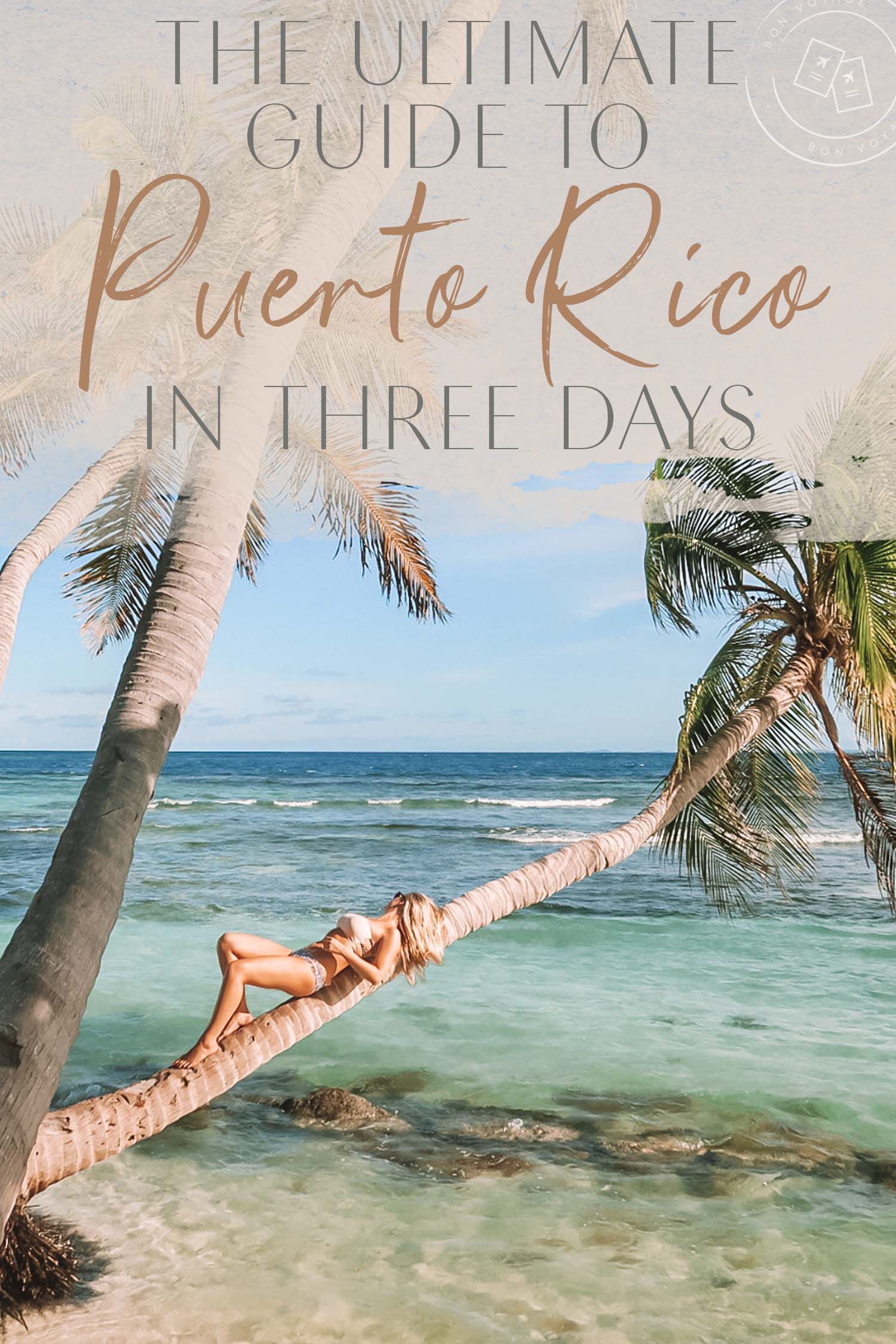 Updated: July 2019
With its diverse tropical landscape, white-sand beaches and swaggering history, Puerto Rico is a Caribbean treasure. After three days on the Island of Enchantment, I got to experience a lot of what the island had to offer, and let me tell you…I was truly impressed!
Want to get the most out of Puerto Rico but only have a few days to explore? No worries! I've got all the highlights you need and the best part? It only takes three days!
Here is my ultimate guide to Puerto Rico in three days!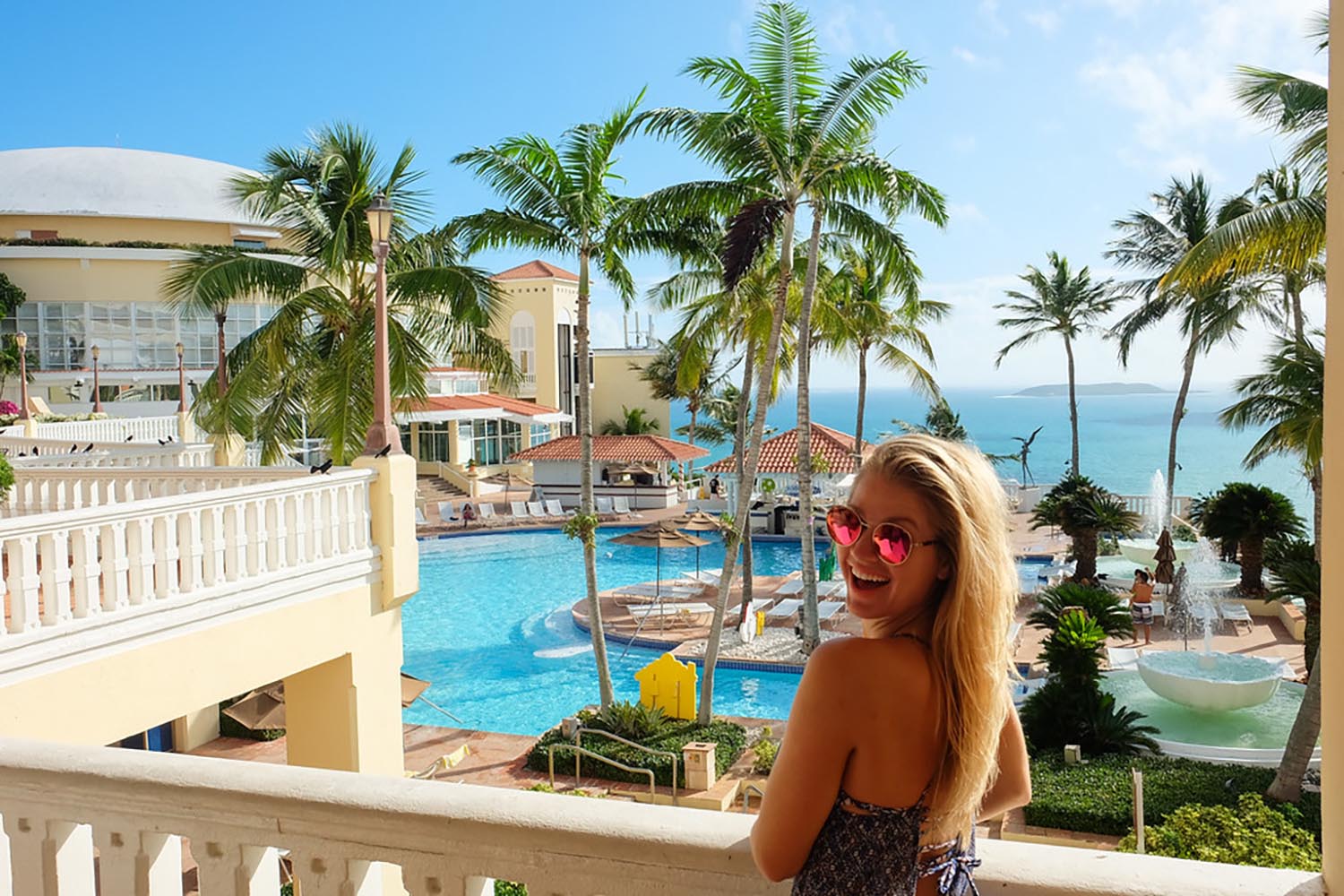 El Conquistador Resort
Stay at El Conquistador Resort
Book your stay at El Conquistador Resort, a Waldorf Astoria Resort, that offers five unique villages, each with panoramic views of ocean waters. The resort has a whopping 20 restaurants, serving everything from seafood delicacies to Pan-Asian delights to wraps and salads.
Facilities include a golf course, marina, spa, tennis courts, pools, water park, and a wide variety of bars. The resort also has its own private island—Palomino Island—just off the east coast of Puerto Rico.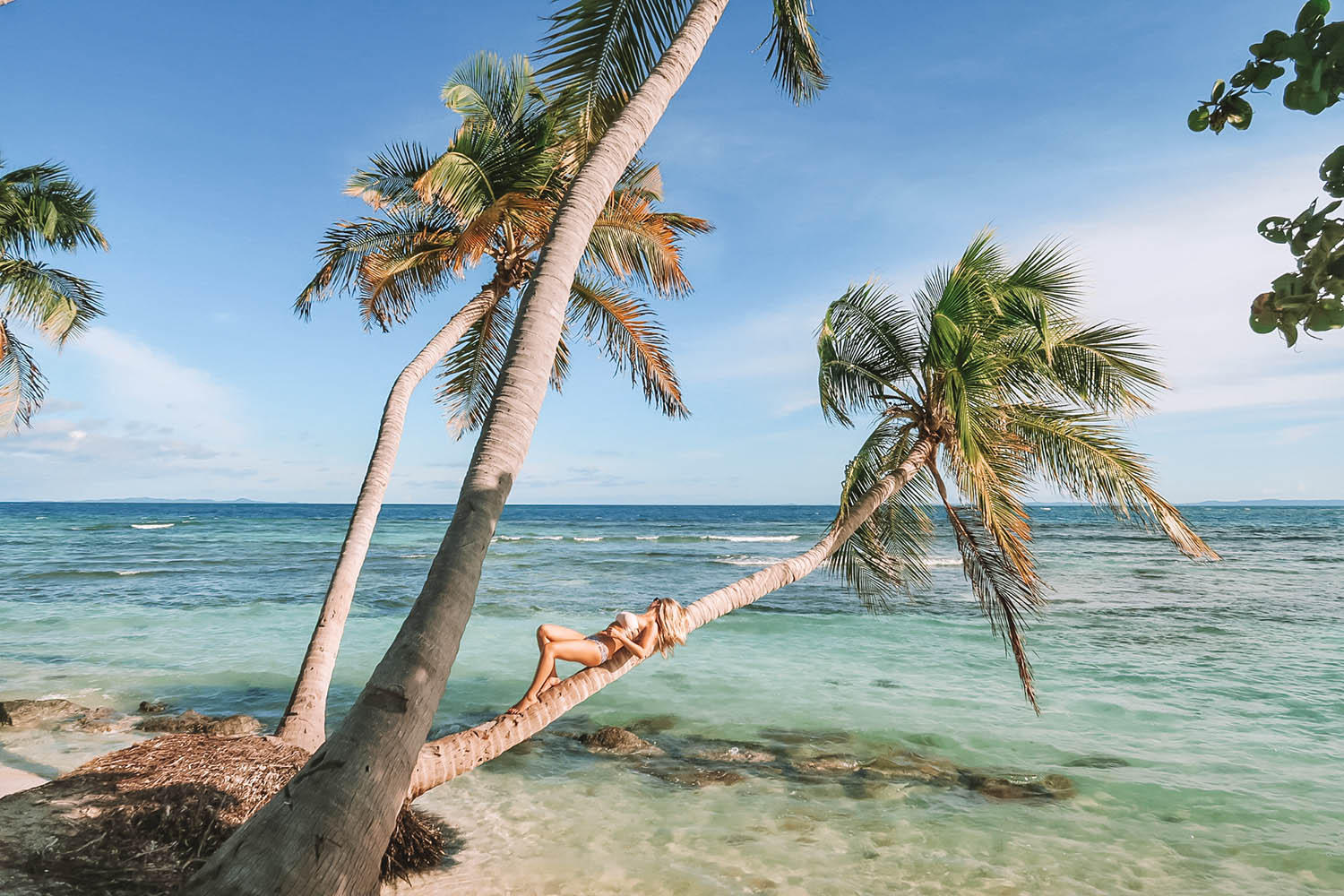 Spend the Afternoon at Palomino Island
No need to leave the island to enjoy the best water activities Puerto Rico has to offer. Guests of El Conquistador Resort can hop on the private catamaran, go scuba diving, snorkel, sail, windsurf, or ride horseback across the pristine-white beach of Palamino Island.
The resort also rents out banana boats, wave runners, and Hobie Cats—just ask at the concierge!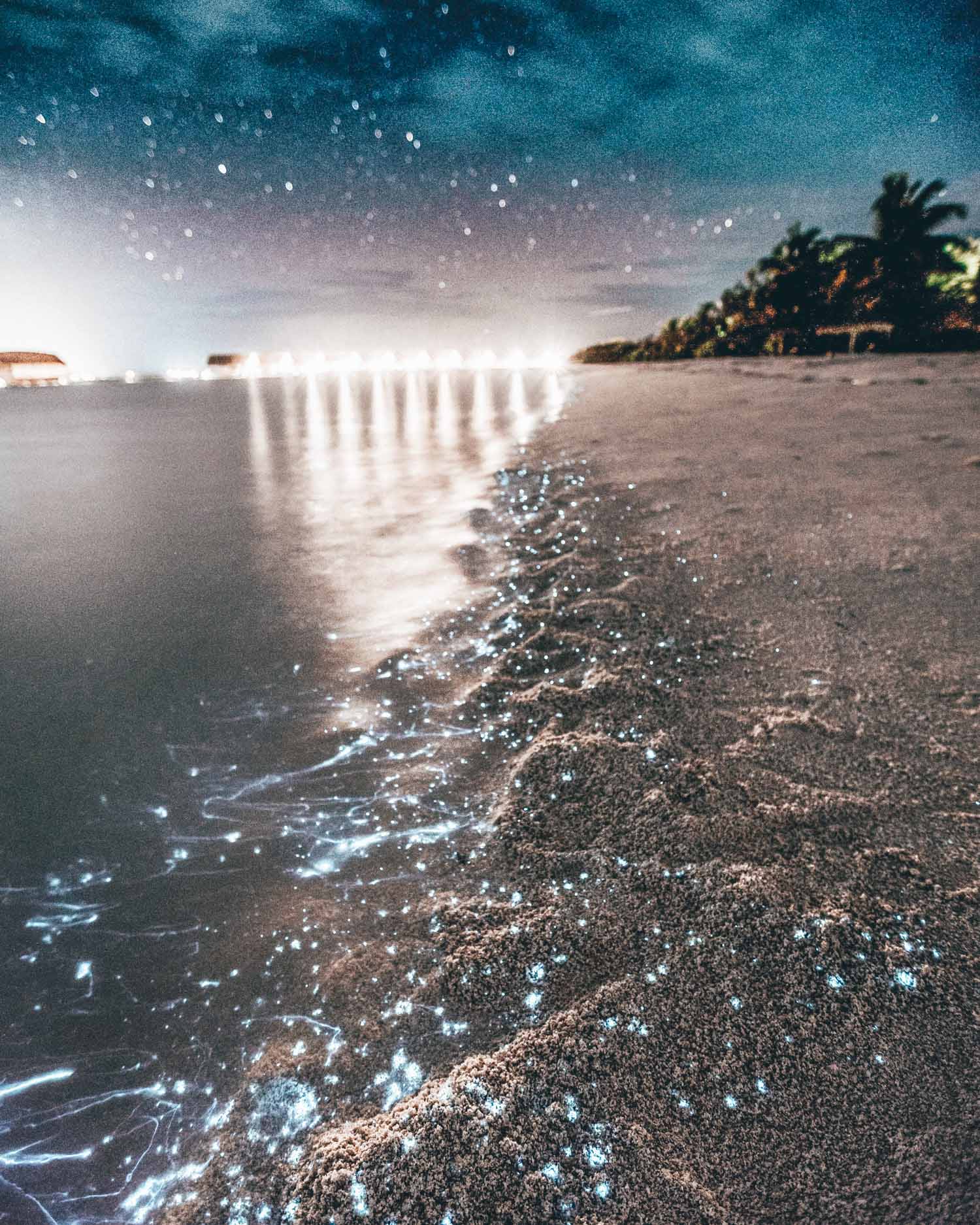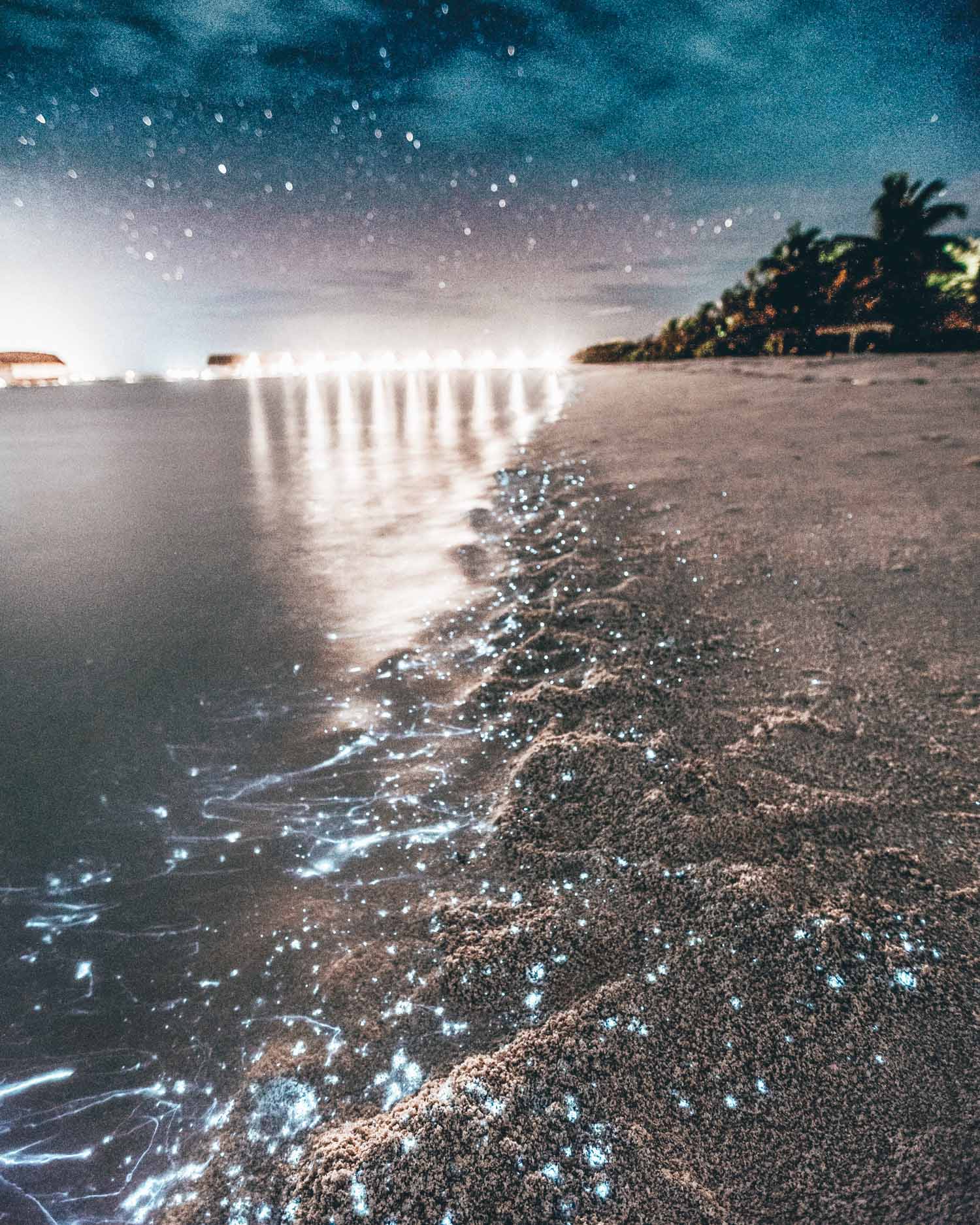 Take a Bioluminescent Bay Kayaking Tour
Be sure to book an excursion out to Bio Bay to witness one of the most beautiful natural phenomenons on Earth. Bio Bay is home to millions of bioluminescent organisms, which emit bluish light when agitated, and are quite stunning against the backdrop of the black Caribbean sea at night.
Tours leave in the early evening with a qualified instructor, so kayak your way through mangrove channels to the glowing waters!

Take a Short Flight  to Culebra Island
Hop on a short flight (or a longer, but cheaper, ferry ride) to Culebra Island, just seventeen miles east of the mainland of Puerto Rico. Culebra coaxes visitors from all over due to its beautiful beaches and nature reserves. Once you've arrived, rent a golf cart and explore!
The two must-see beaches on Culebra are Flamenco and Tamarindo. Oh, and you've got to make sure to grab a drink at Mamacita's!
Fans of wildlife flock to the island's bird sanctuaries and turtle-nesting sites for a glimpse of rare fauna. The island also draws hikers, scuba divers, nature photographers, and regular beach-goers. Some of the beaches are even protected as Marine Wildlife Reserves.
So bring your camera and don't miss out!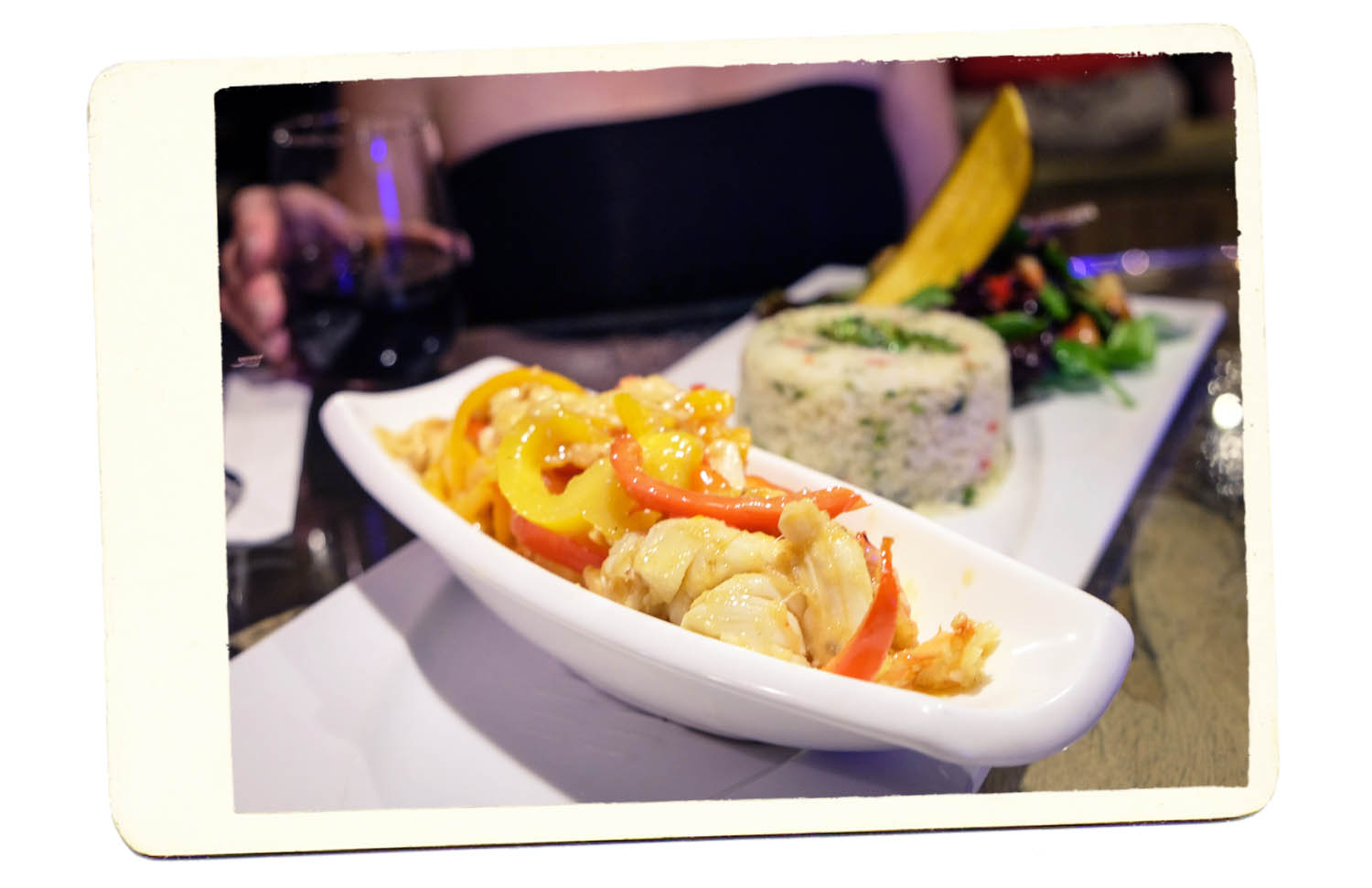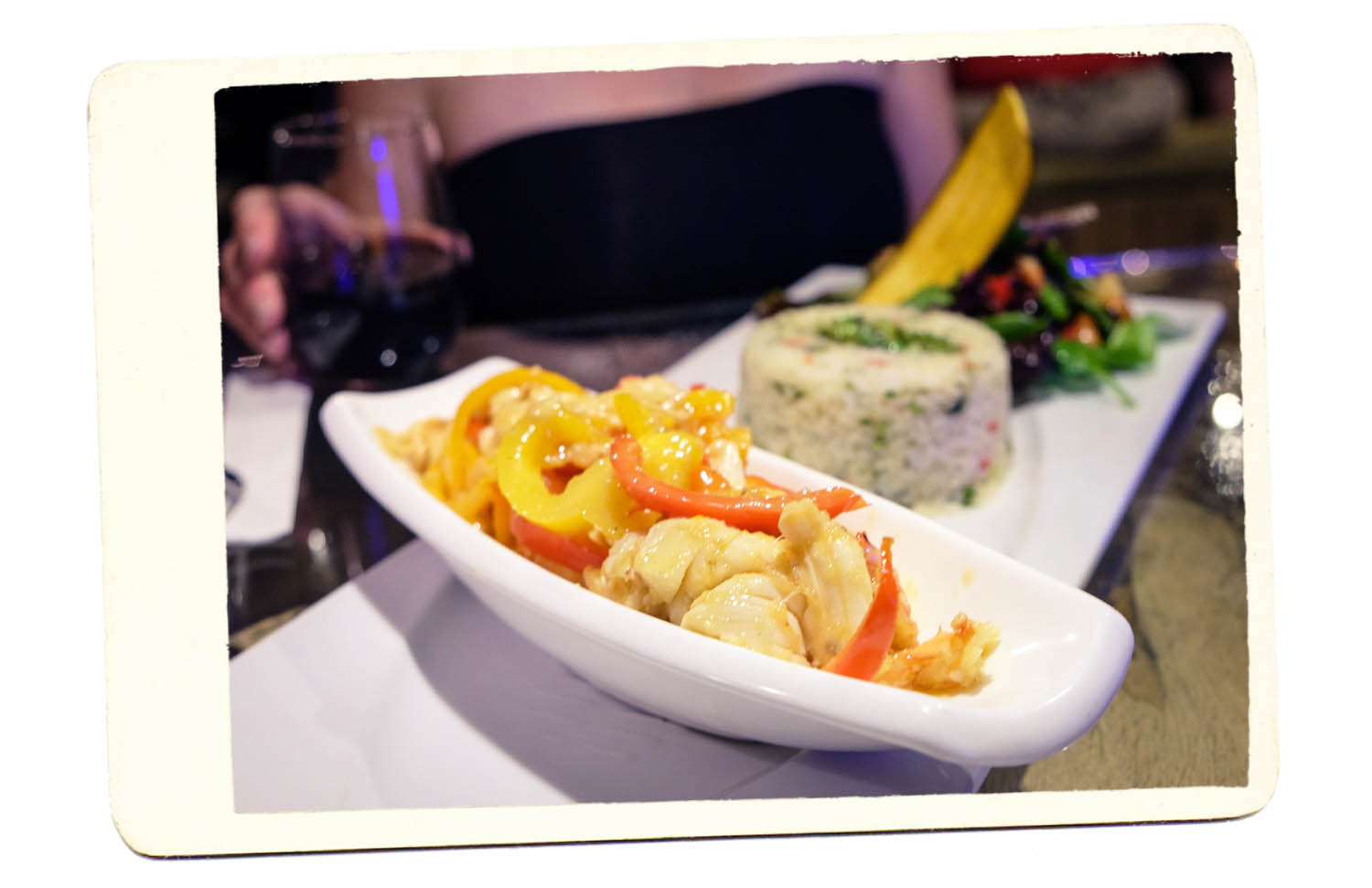 Have Dinner at El Pescador
Spend your first evening taking in the spices at El Pescador. Located in Fajardo on the mainland, this family-owned restaurant consistently receives rave reviews due to its great service and mouth-watering dishes.
The vibe is laid-back and authentic—and all seafood is caught fresh that very day (yum!!). Major draws are the mofongo, which are fried green plantains, perfectly sautéed vegetables, and the white pineapple sangria.
Come hungry and early—no restaurant in eastern Puerto Rico is nearly as popular!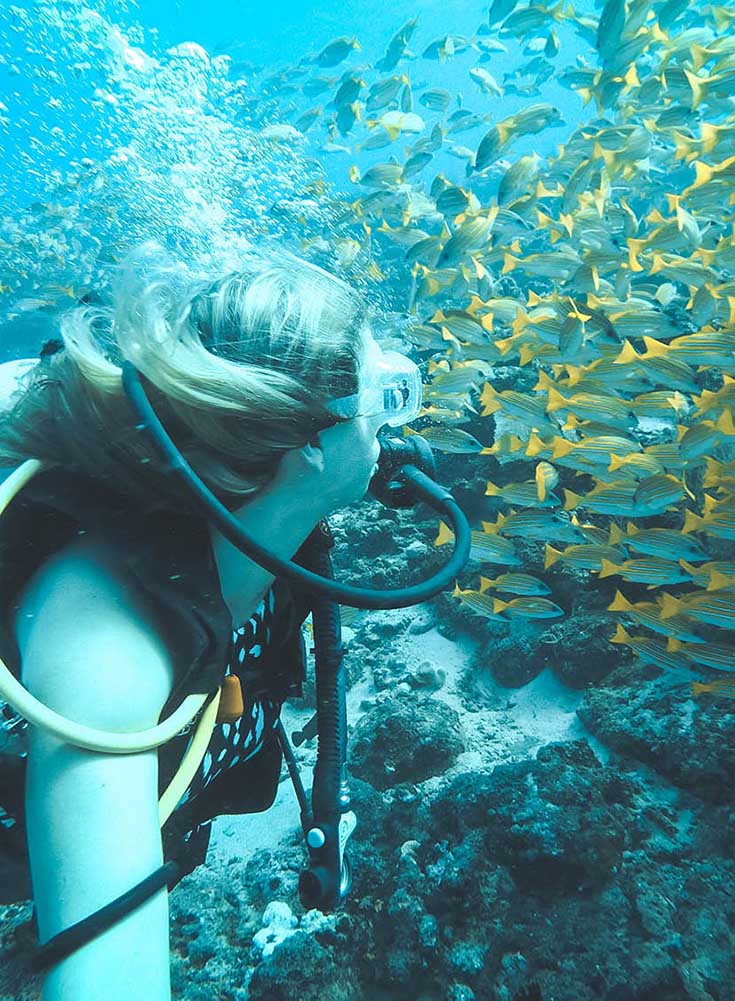 Take a Dive
Since Puerto Rico is surrounded by the ocean, it serves as a great scuba diving destination for avid and expert divers alike! Take an excursion out to Desesheo Island in the west, the Caves at Shaks beach, the Wall in the South, or Mona Island!
You'll find incredible coral reefs and over 700 fish species that call Puerto Rico's reefs, mangroves, and seagrass environments home!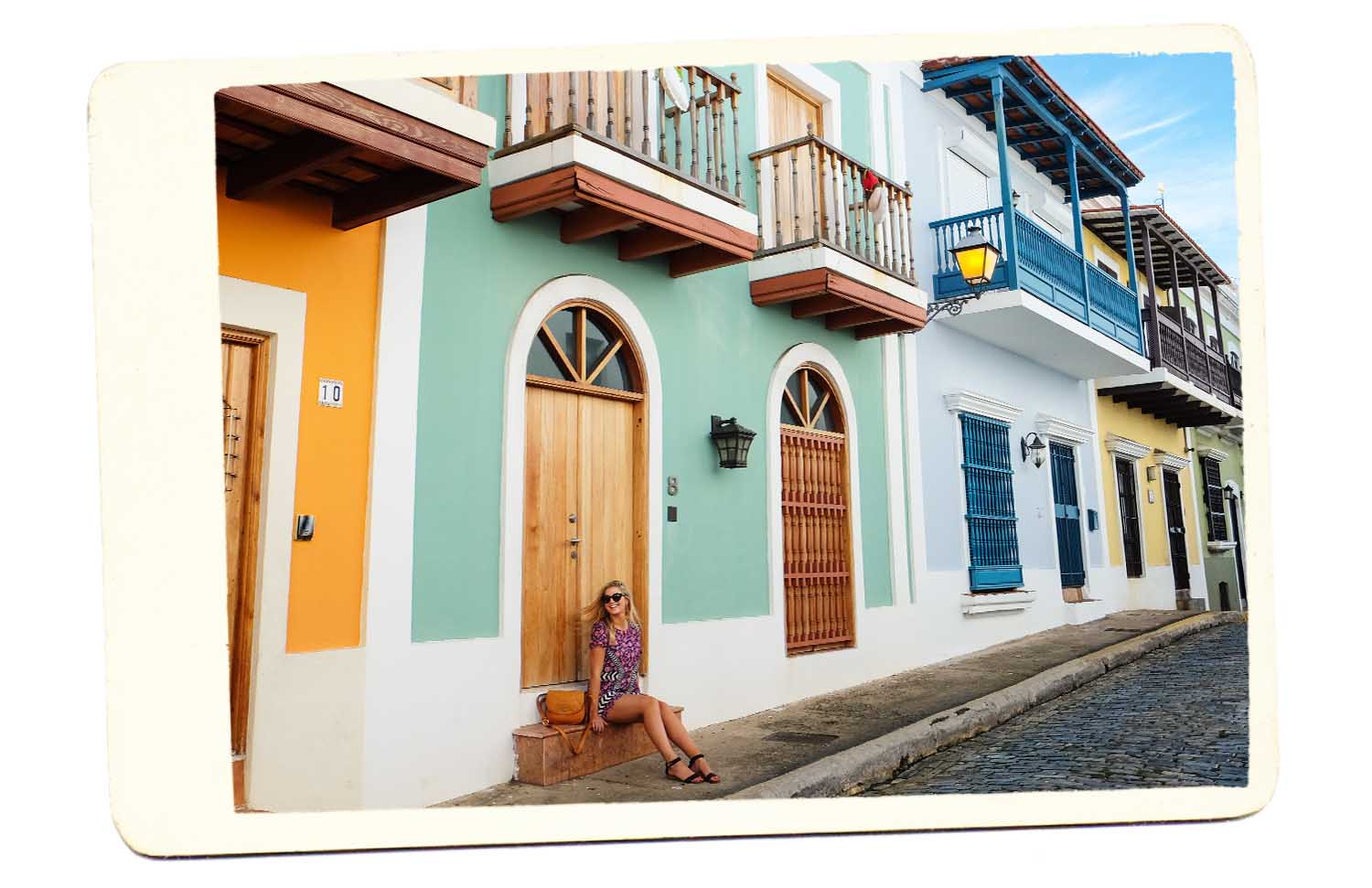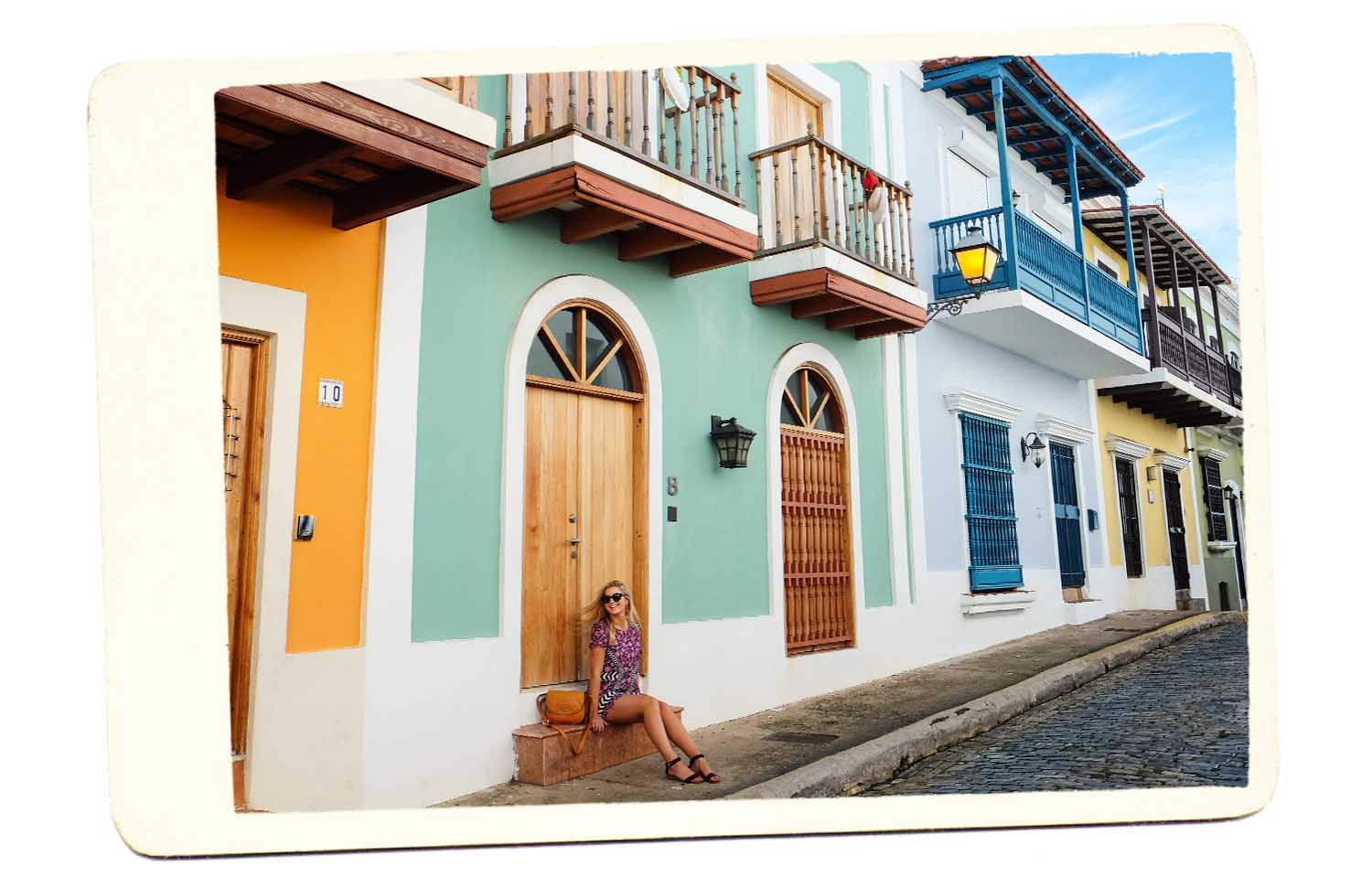 Explore the Colorful Streets of Old San Juan
Nothing beats a peaceful morning walk around Old San Juan. In just seven square blocks, the old city packs a kaleidoscope of cobblestones and nearly 400 colorful Spanish-colonial buildings. Just pick up your map at the Tourism Center or Visitor's Center!
Your promenade will take you to see the beautiful San Juan Bay, the lovely garden-laden street of Paseo de la Princesa, and if it's the weekend, a fun outdoor crafts market.
History is alive and everywhere you look in San Juan. Wander around for a few hours and you'll discover El Morro Fort, San Juan Gate, the restored historic jail, Bacardi Rum Factory, and the Cathedral where Ponce de Leon is interred!
Exploring Old San Juan in a day can be summed up in a single word: colorful. With only one day to spend in OSJ, I wanted to see and do as much as possible.
Read More

Breakfast and Coffee at Caficultura
While on your stroll through the Old Town, don't forget to stop by for breakfast at Caficultura. This fun, casual diner is a great spot to pick up brunch and coffee.
Just take a look at the menu: veggie scramble, crepes with goat cheese, coconut French toast with pineapple marmalade—and don't get me started on the banana rum pancakes!
Yum!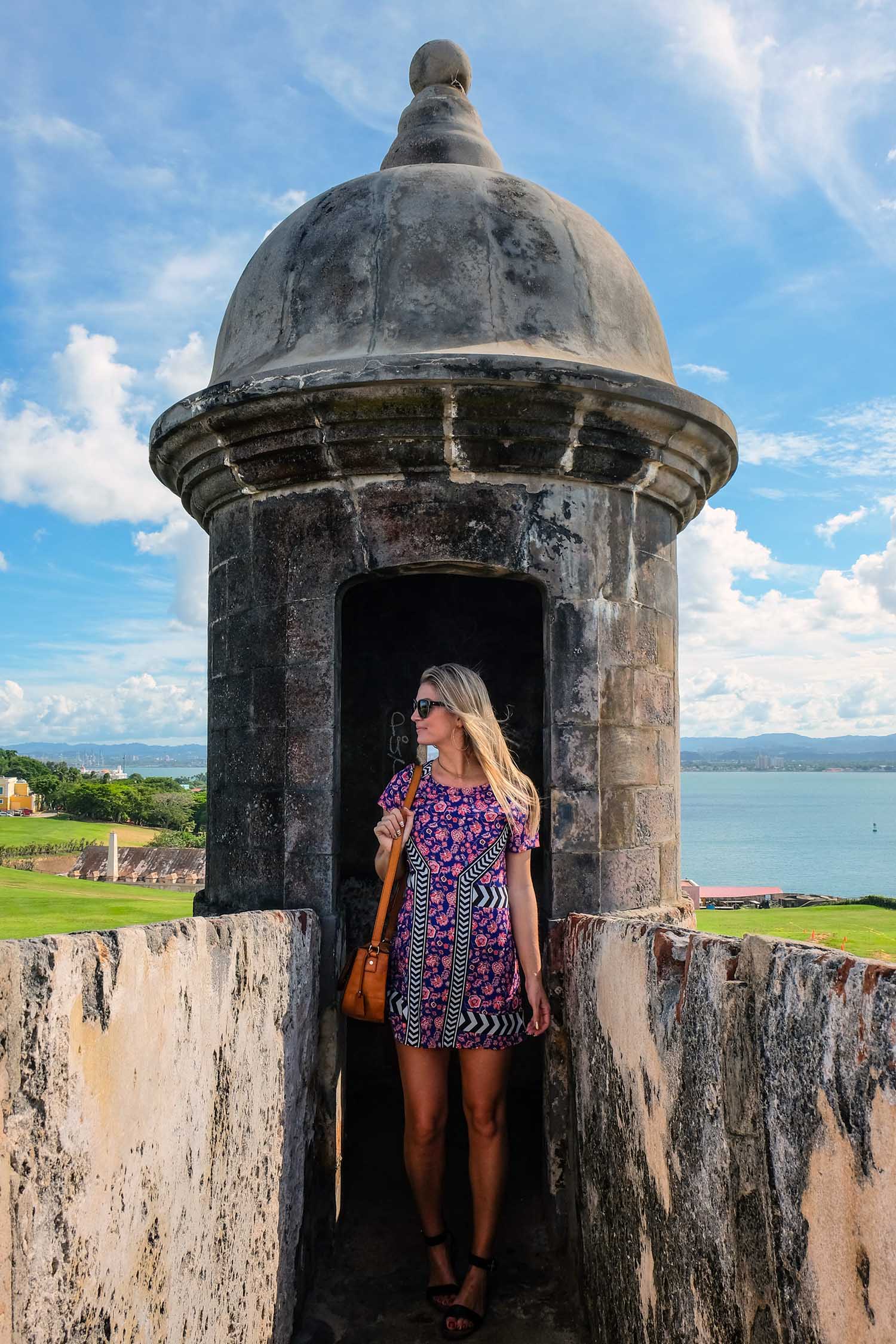 Castillo San Felipe del Morro
Visit El Morro
The Castillo San Felipe del Morro, aka El Morro, is a 400-year-old fort in the old town. Built from 1539 to 1787, this impressive Spanish colonial defense served as Spain's control point over most of the Caribbean.
Over the centuries, it's suffered attacks from the English, Dutch, and America—but still stands as a symbol of pride for Puerto Rico.
Take a few hours to truly explore this fortress—the lighthouse, the many garitas (wall-mounted turrets), the Cannon Water Battery, and the Old Tower—all perfect settings for a fun photoshoot!

Ice Cream at Señor Paleta
Indulge your sweet tooth at Señor Paleta, an ice cream and popsicle joint in the old town. The shop is so popular there are lines around the block…daily!
Be patient, it's worth it!
Both locals and tourists flock here to get a taste of the housemade pistachio, strawberry mojito, strawberry cheesecake, and peanut butter dipped in chocolate.
Talk about mouth-watering!

Tour the Restored Hacienda La Esperanza
Amid the vast coastal plain of Rio Grande de Manati there is one of the most important 19th-century sugar plantations. And you can venture into its carefully restored structures! Spend the day walking the historic grounds of Hacienda La Esperanza and touring the different areas of the reserve.
This tour is full of interesting and historical facts about 19th-century life on the island, and the guides are very knowledgeable!

Bacardi Factory Tour
Of course, no trip to Puerto Rico is complete without a tour of the Bacardi Factory! The distillery offers three types of tours, all of which come with a welcome cocktail, brochure of recipes and your very own Bacardi cup.
Now that's my kind of tour!
The fancy Rum-Tasting Tour includes access to the Cathedral of Rum and a flight of different Bacardis to sample. On the longer Mixology Tour, learn how to whip up favorite cocktails from the in-house mixologist, and perfect your own cuba libra, mojito and daiquiri.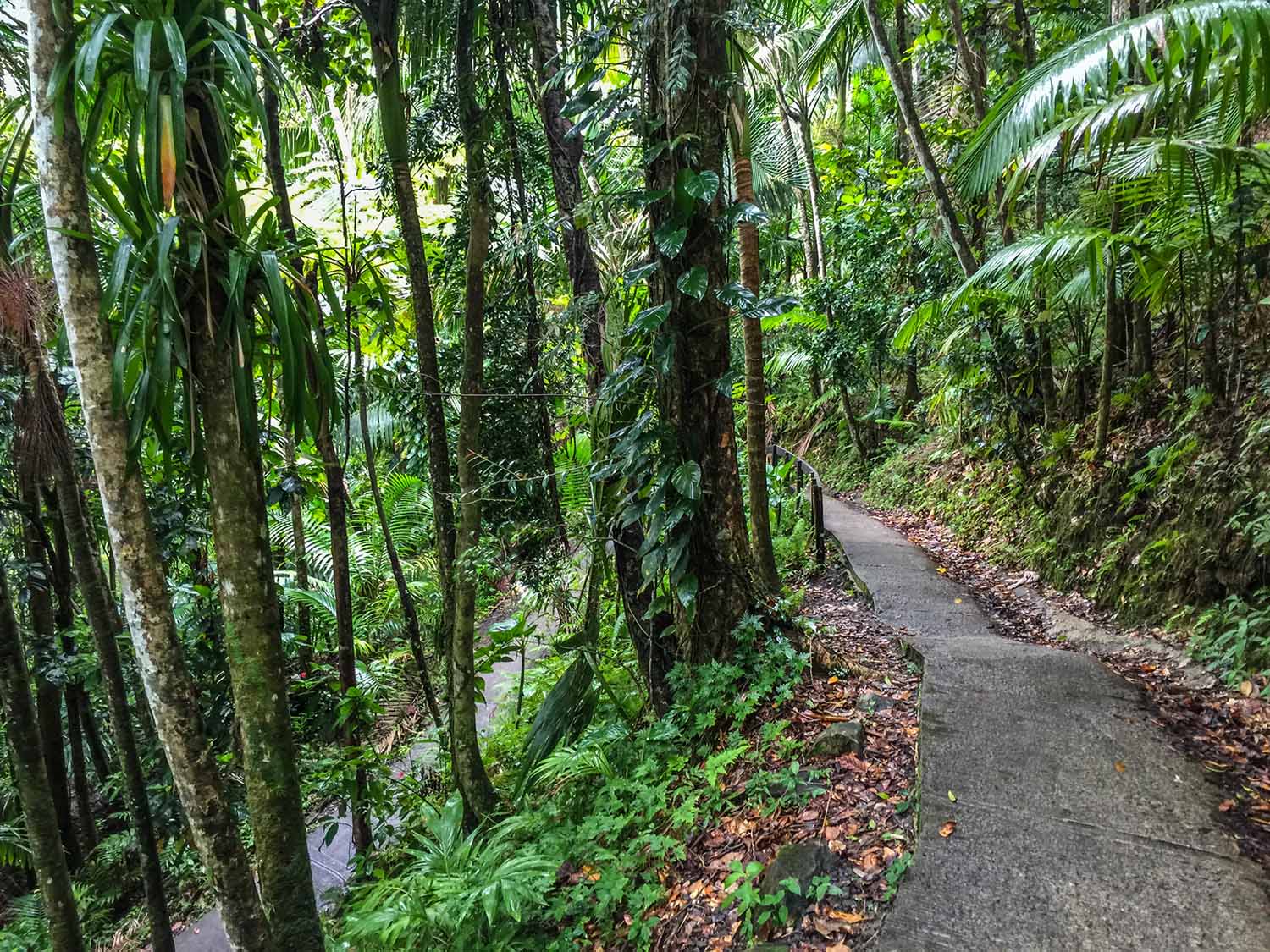 El Yunque Rainforest
Hike El Yunque Rainforest
El Yunque is a beautiful tropical rain forest about a half-hour from San Juan. This national reserve is a haven for hikers, home to rare trees, birds, and a variety of hiking trails to choose from.
Hike past mountain waterfalls, catch sight of the coqui frog, and check out Taíno petroglyphs!
Make sure to stop by the visitor's center to get a map and use the restrooms, and be aware there may be a small fee to enter the visitor's center.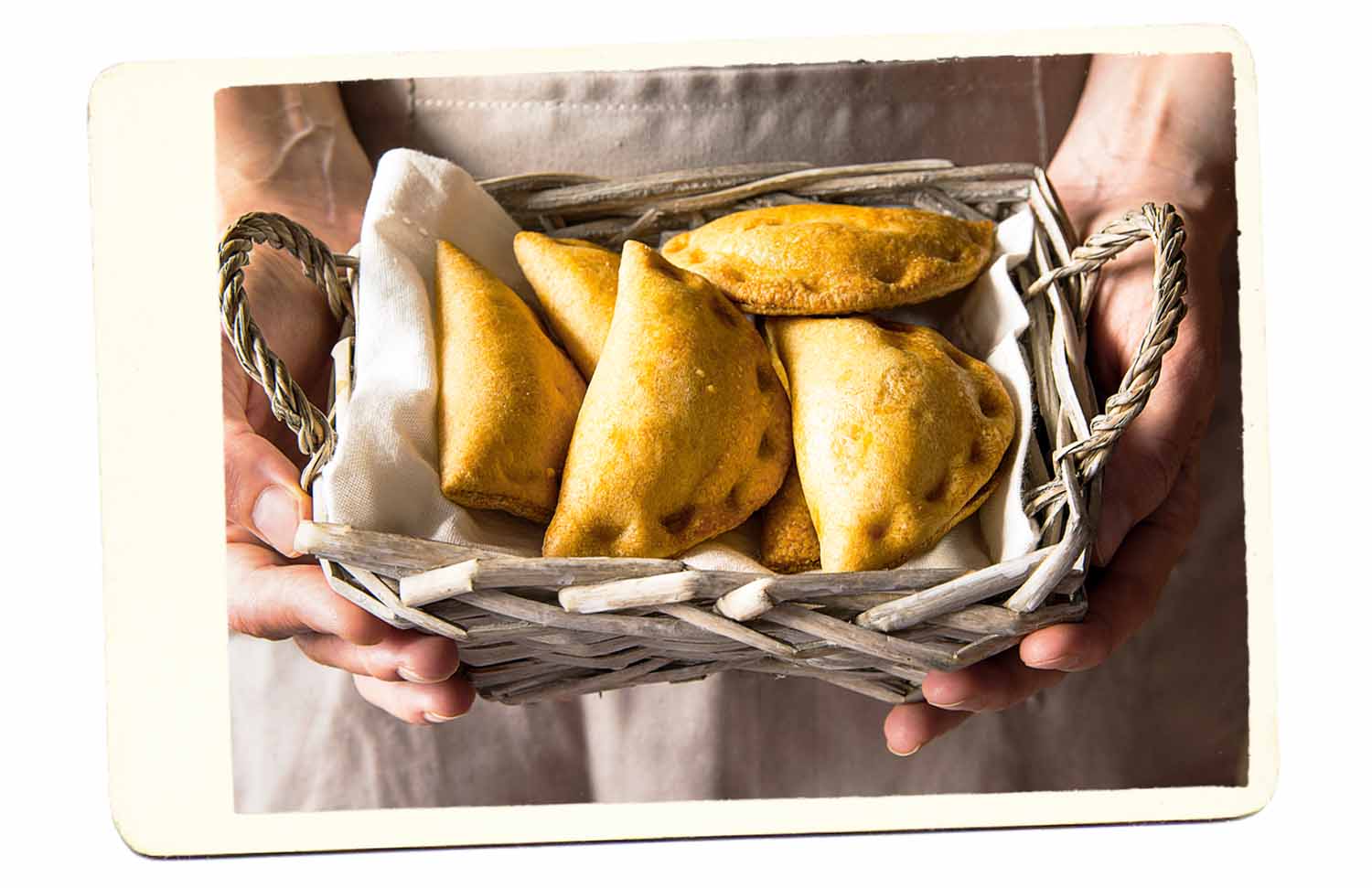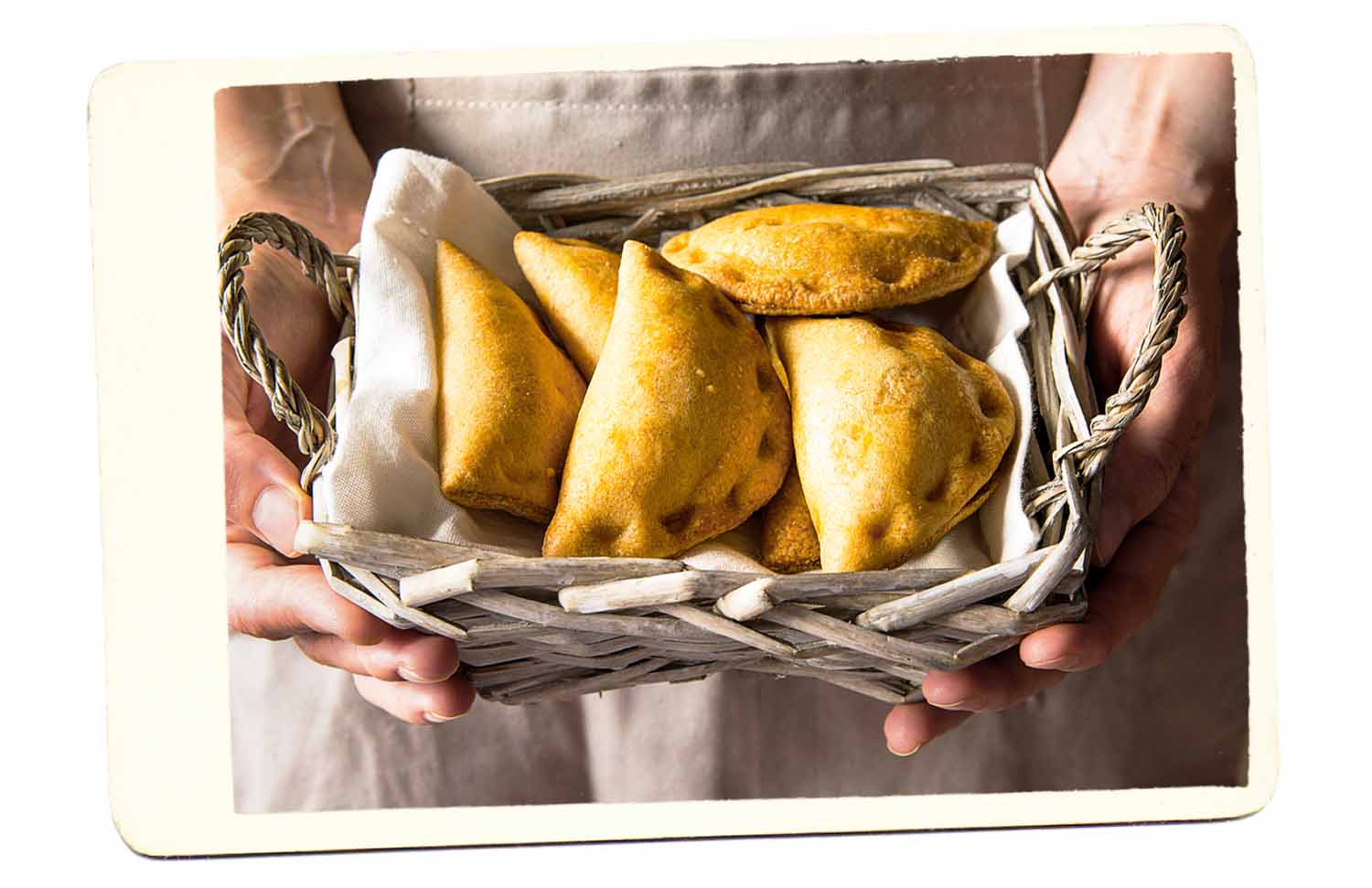 Try Local Fare at  the Luquillo Kiosks
As you drive out from El Yunque, take the local highway east to Luquillo, home to 60+ different roadside diners. This row of ramshackle buildings along the beach is famous for its casual vibe and authentic food.
You'll find everything from local favorites like fried bacalaitos and empanadillas, to Caribbean fusion, Peruvian, Mexican, Italian, or even Thai.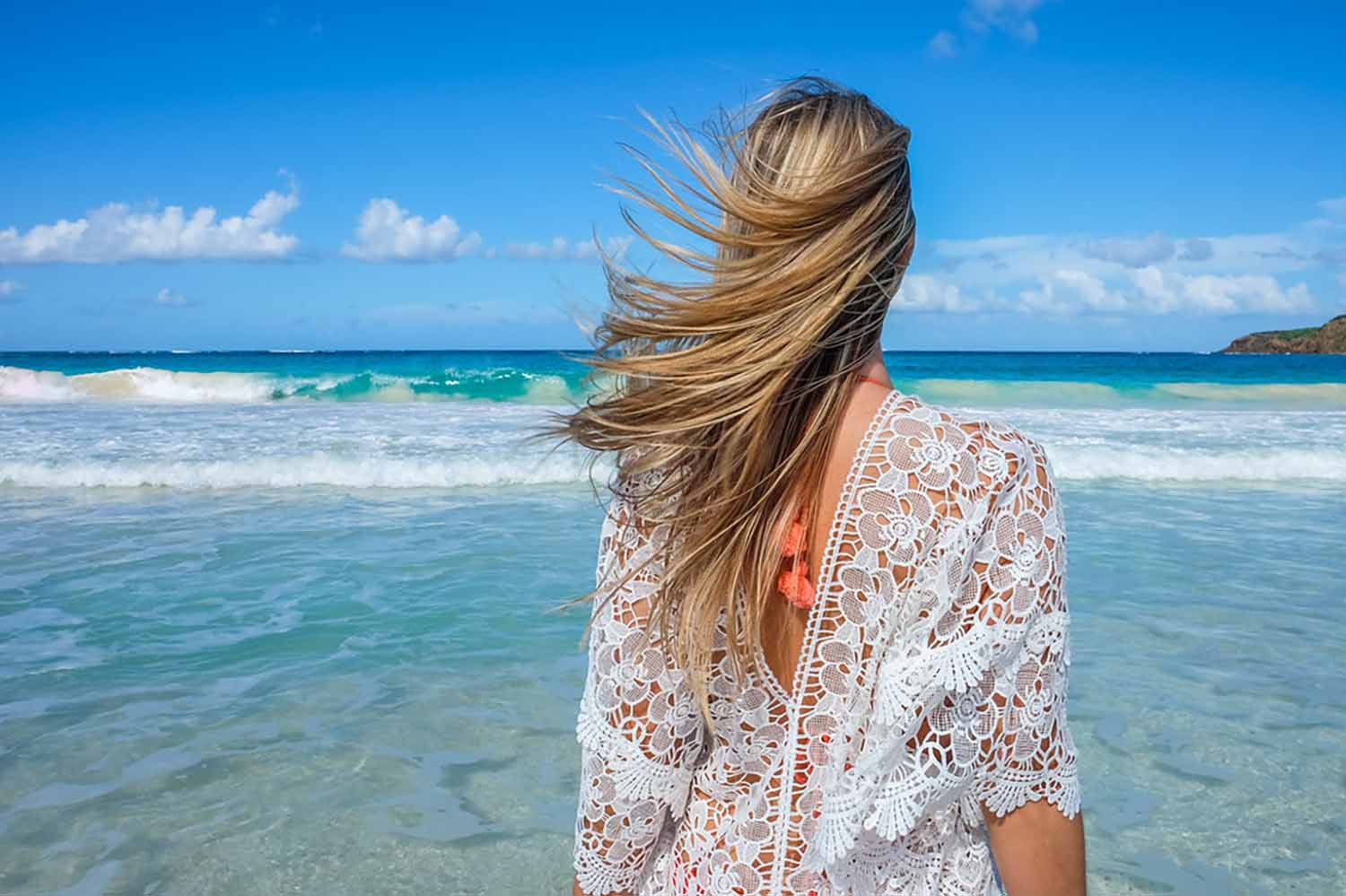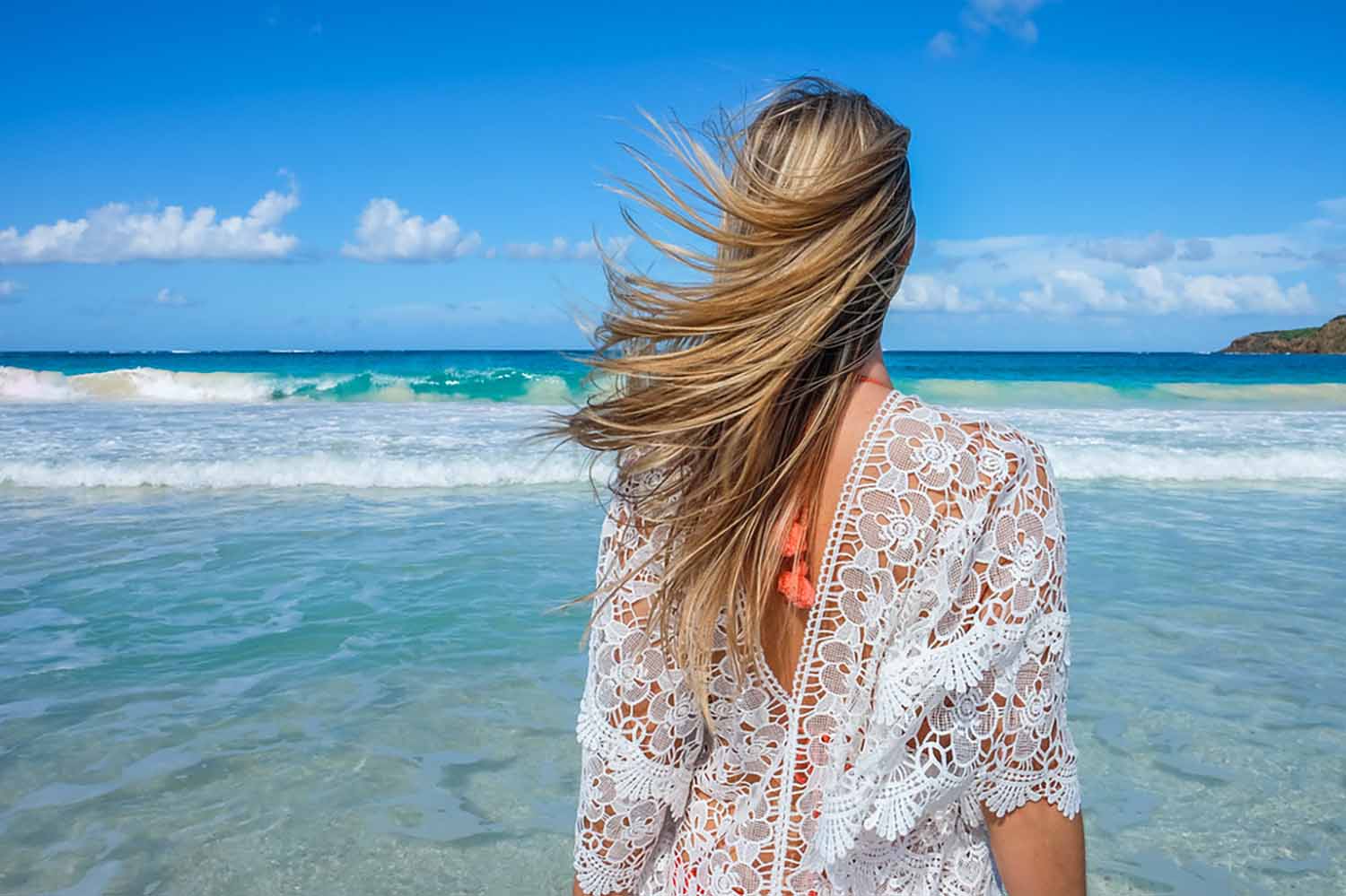 Rent a Car
We rented a car for the length of our stay and we're extremely glad that we did. In order to get around the island and experience all these sights, you would either have to pay for a taxi or set up day trips and transportation which can be very expensive.
Believe me, it is worth renting a car to get around at your leisure! Enterprise dropped our car off at our hotel, and picked it back up once we were done!

Have you been to Puerto Rico? What would you suggest? Let me know in the comments below!