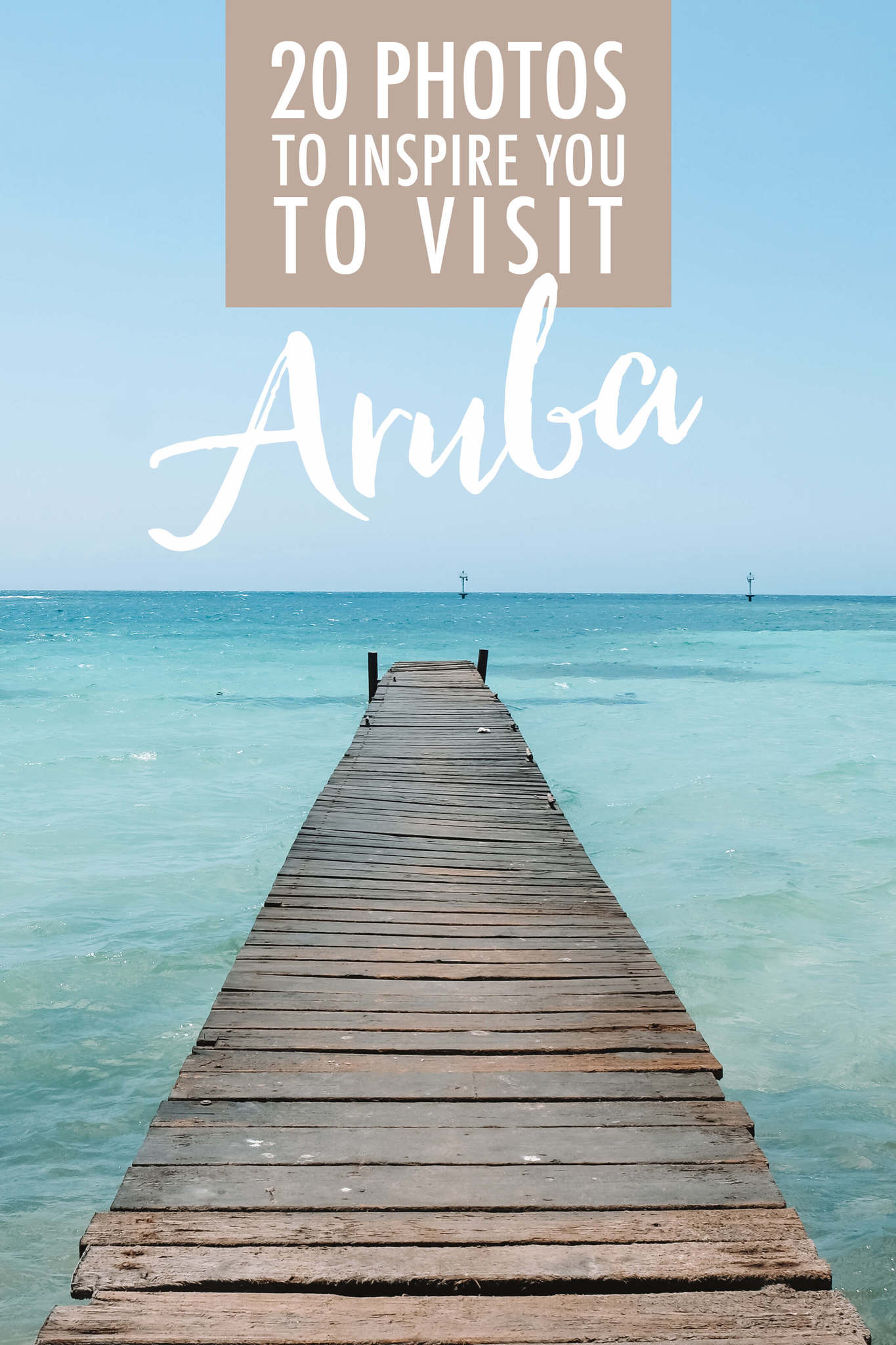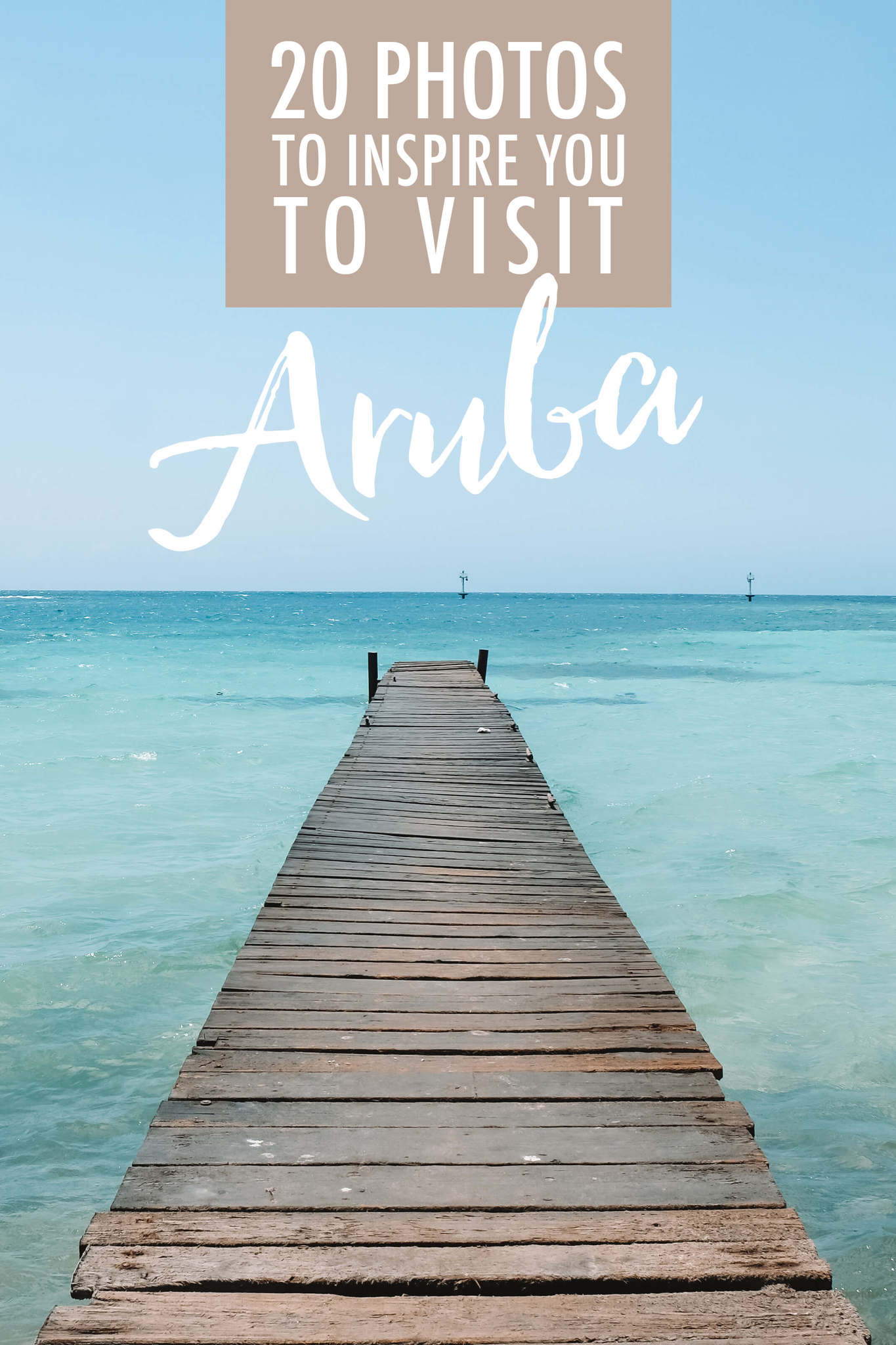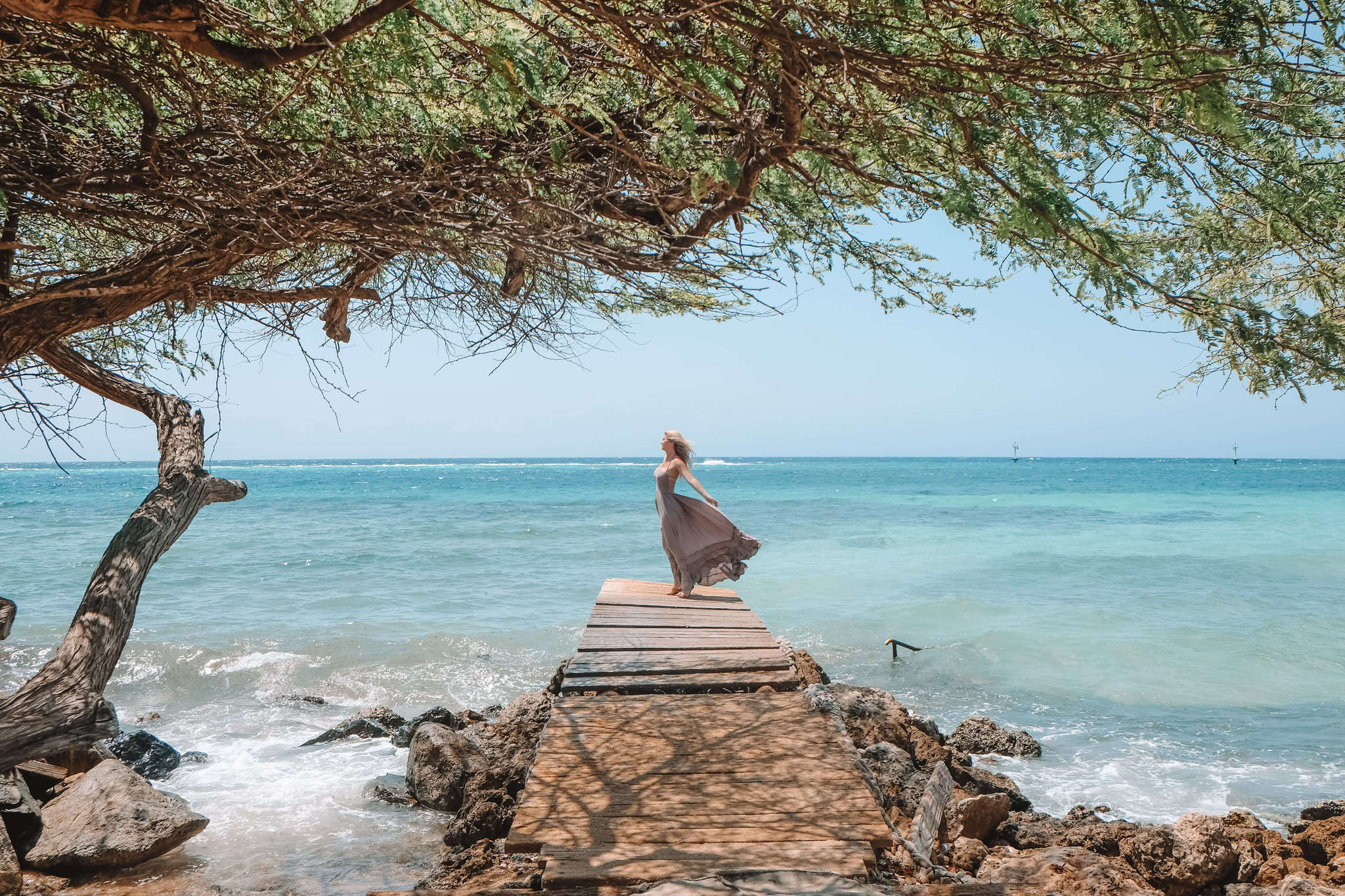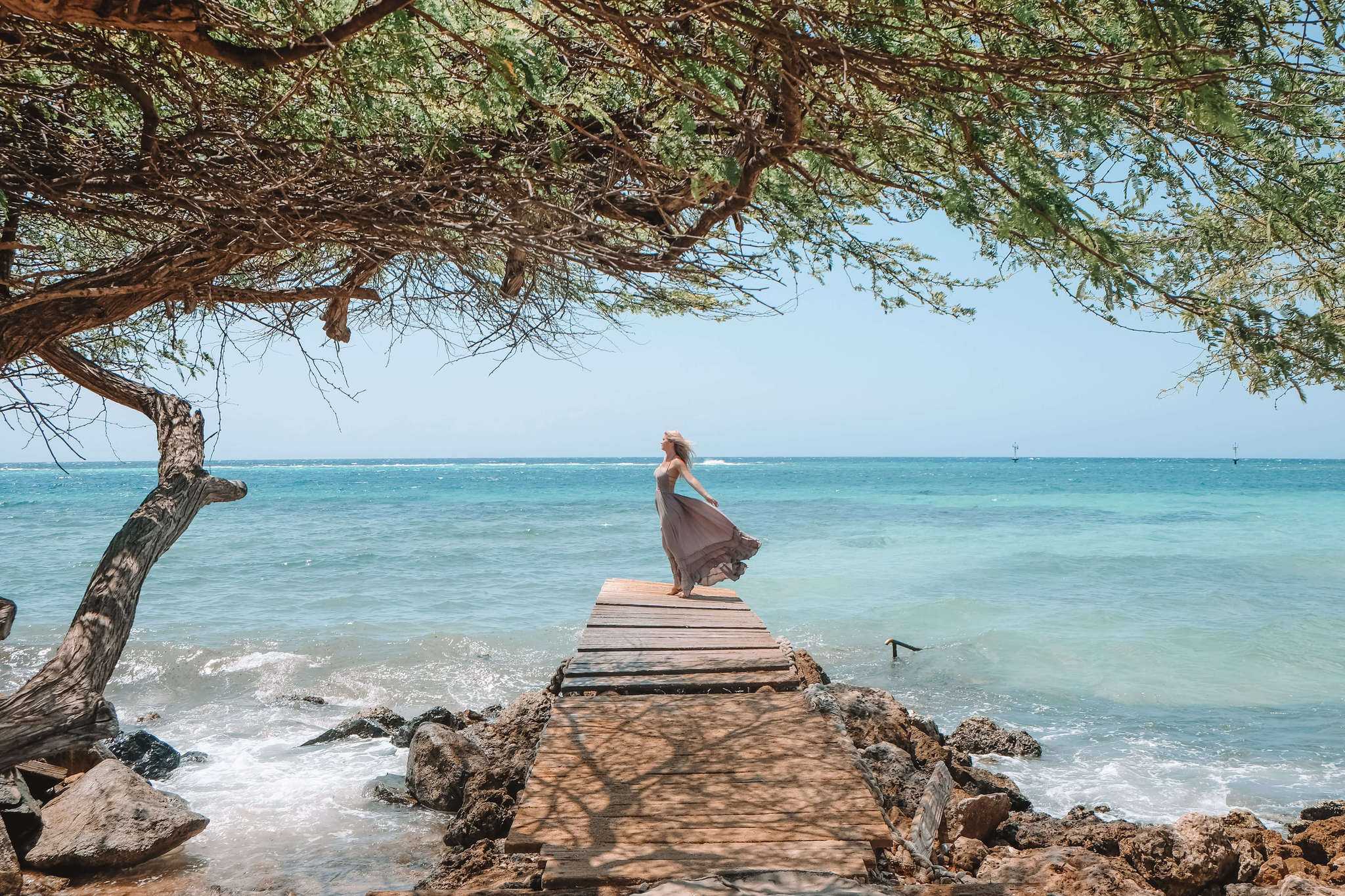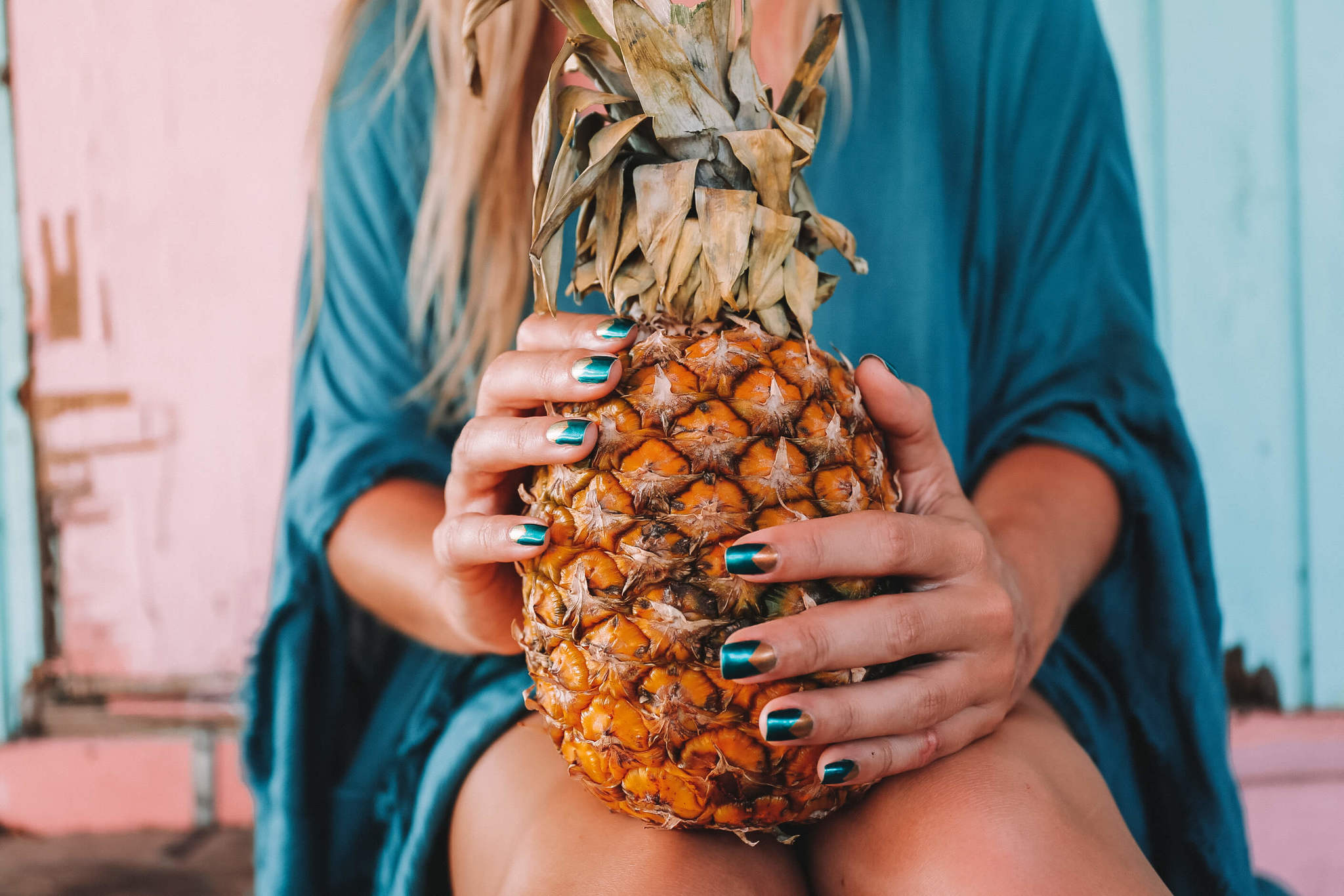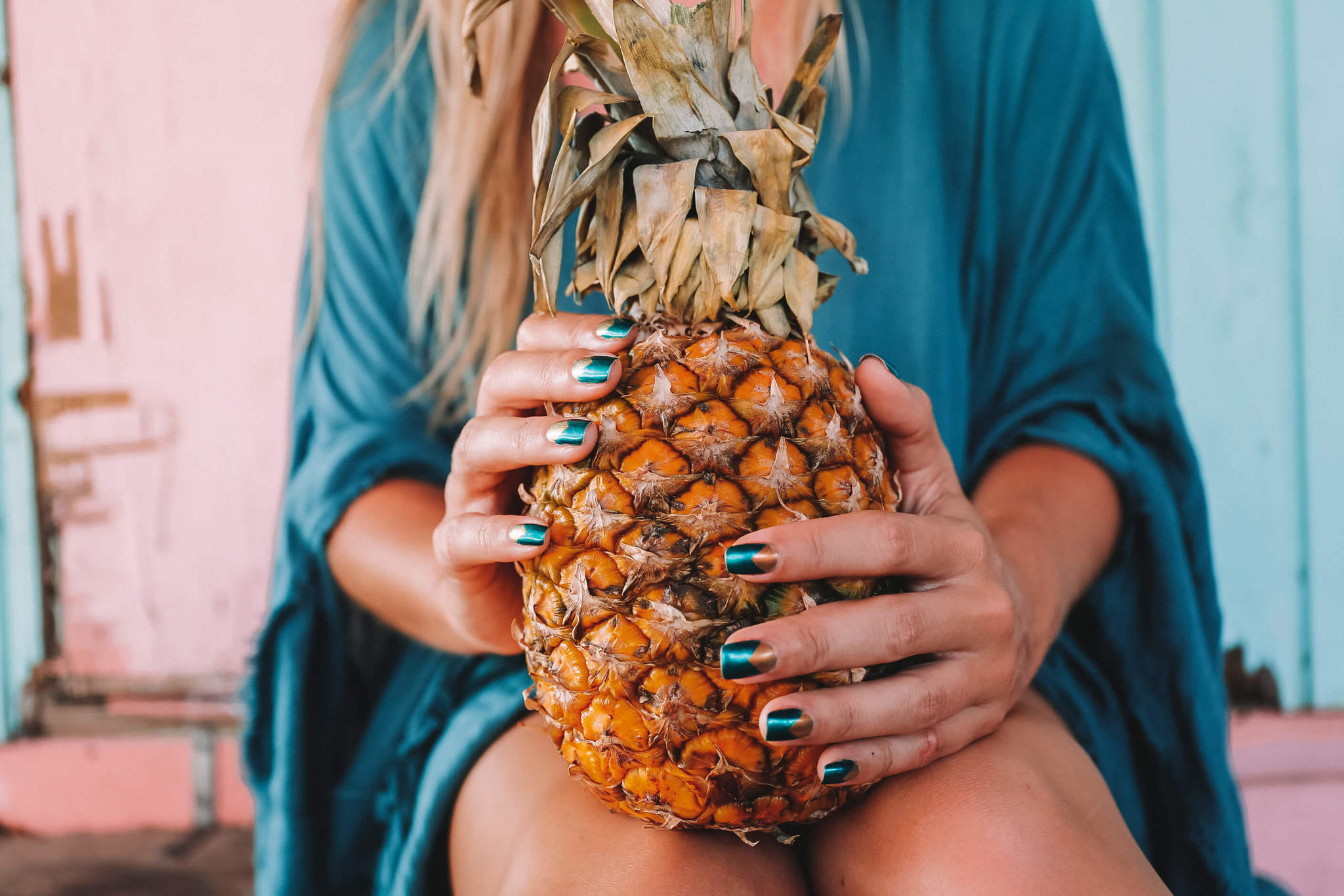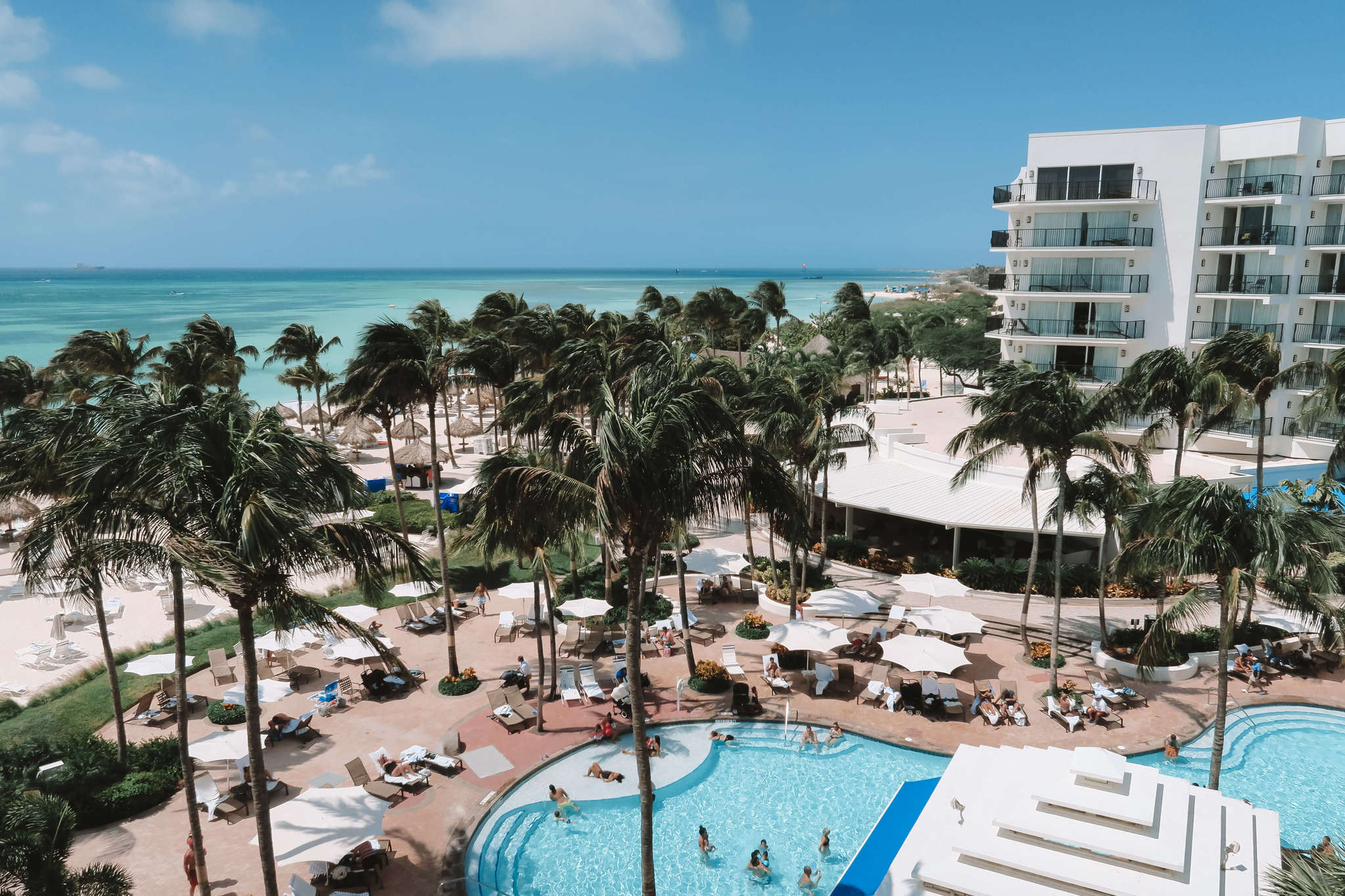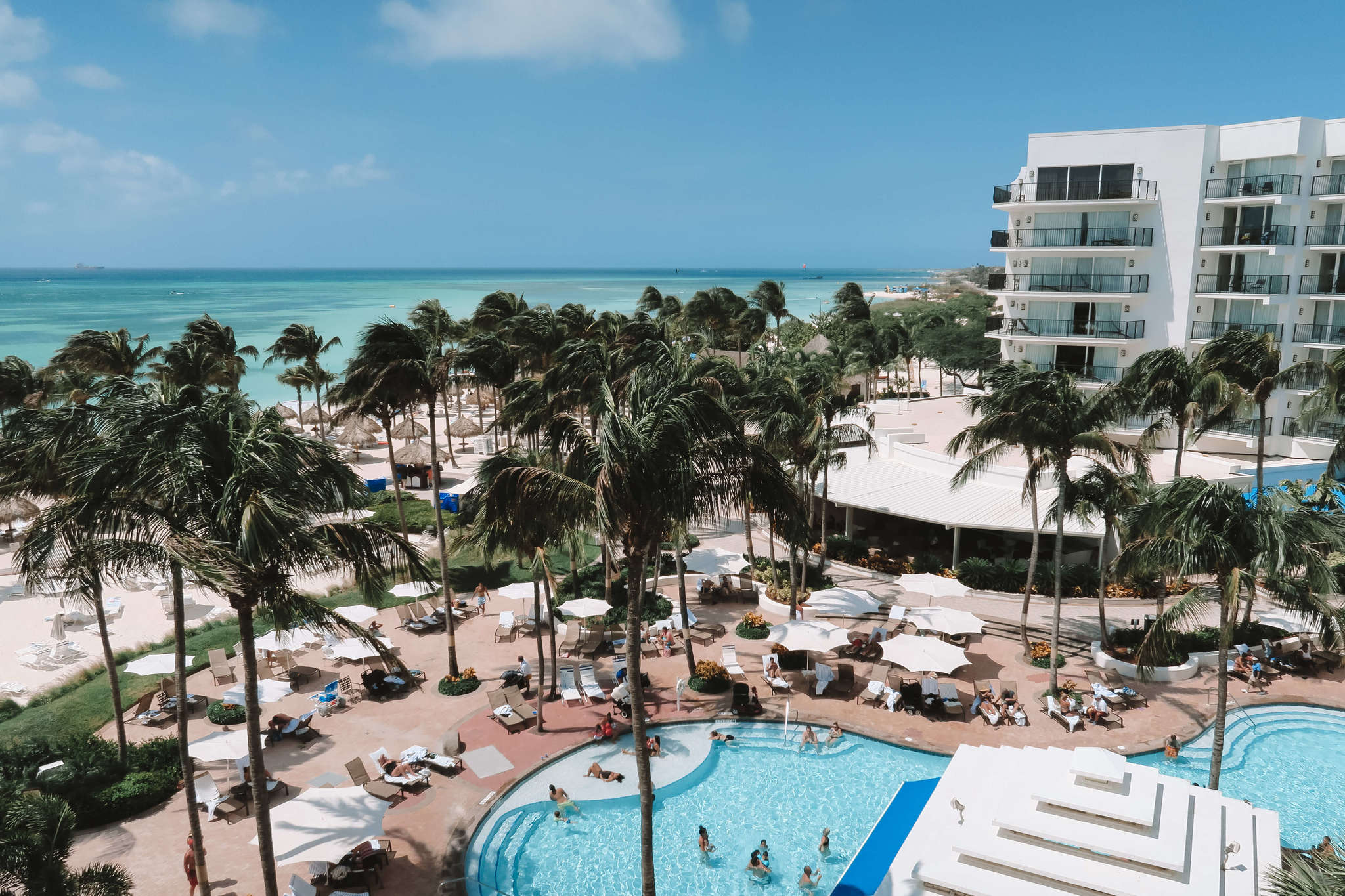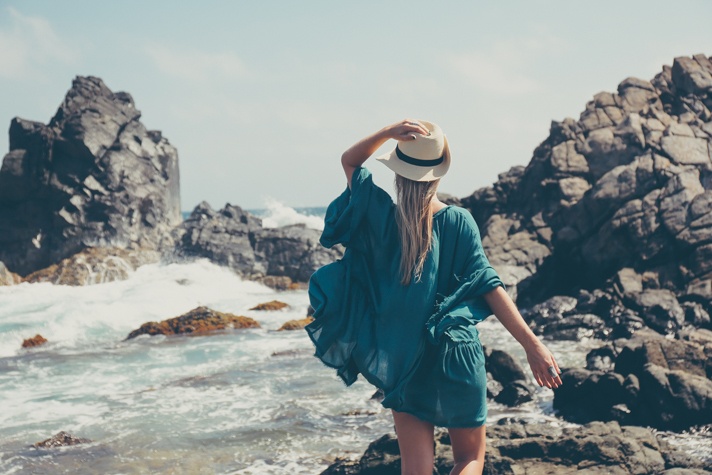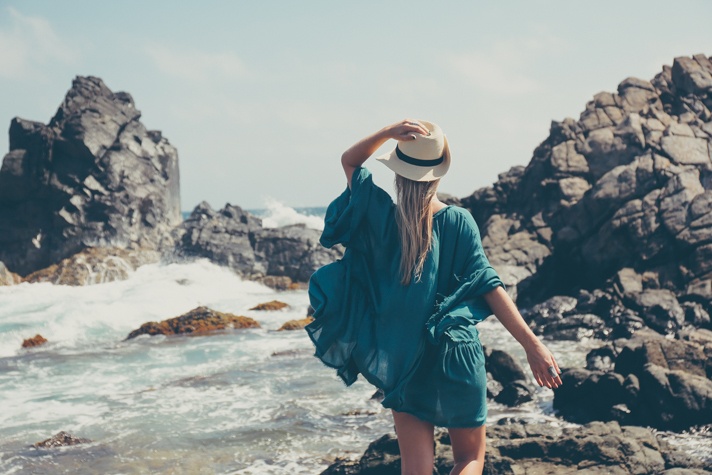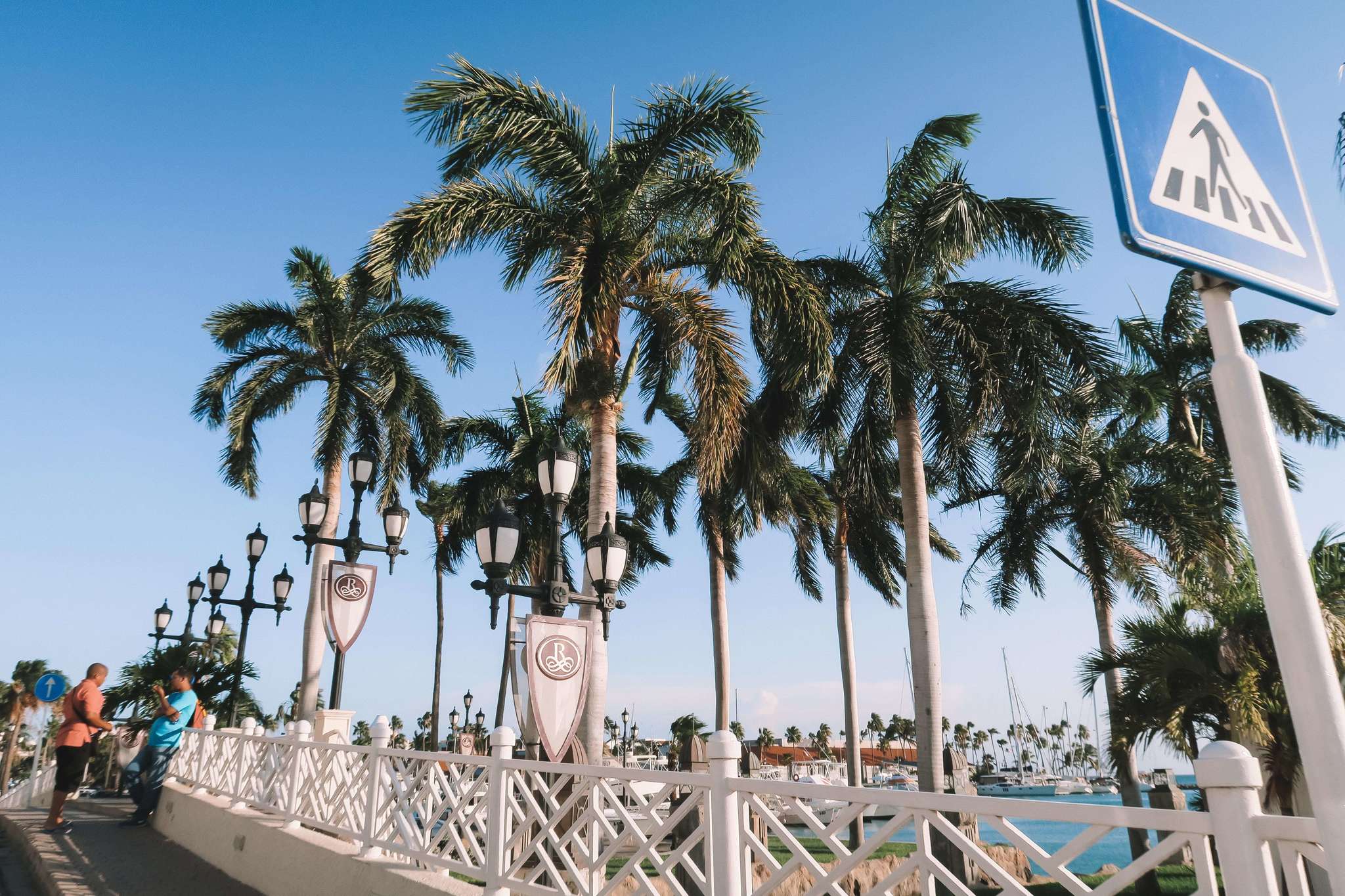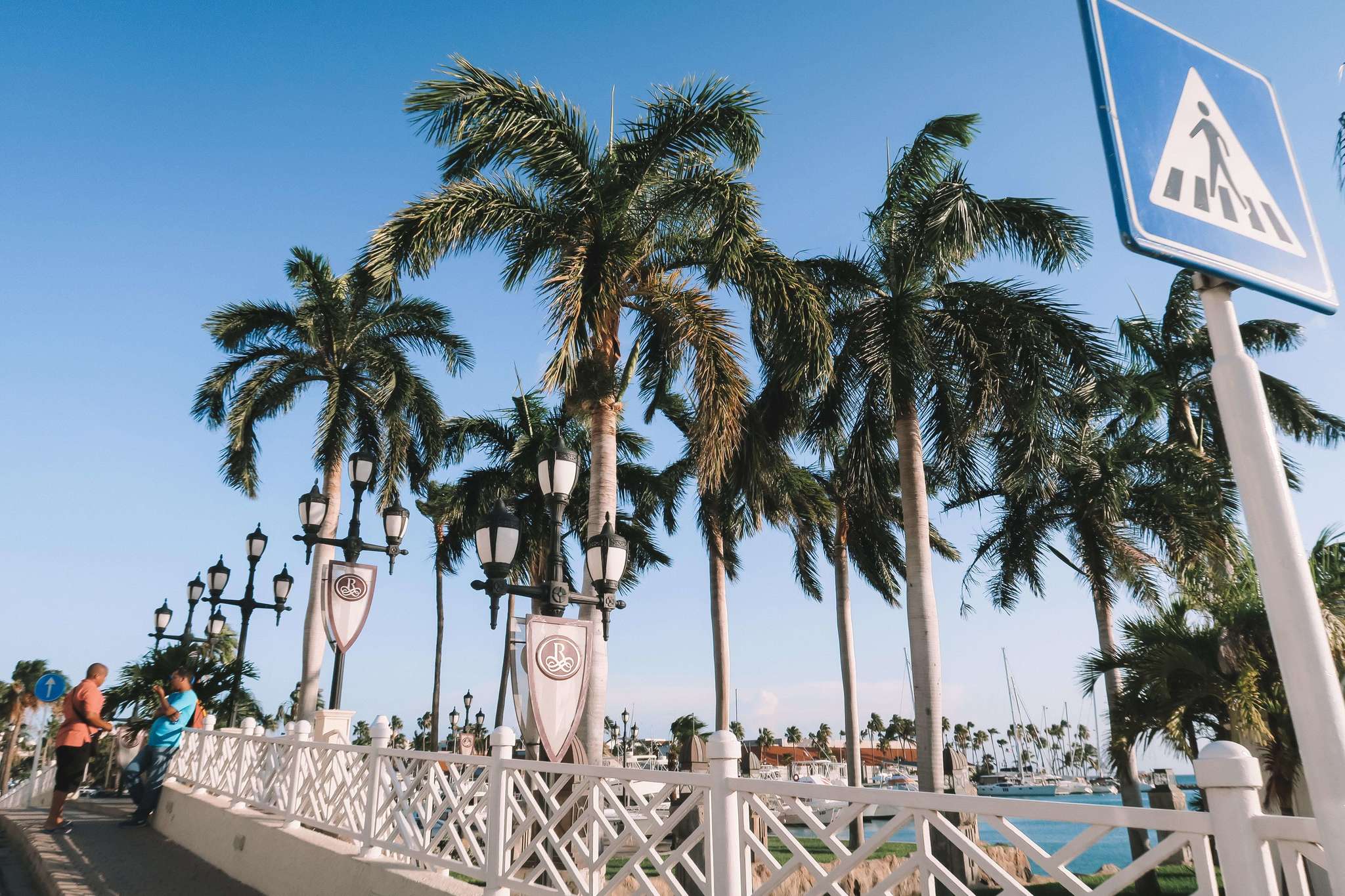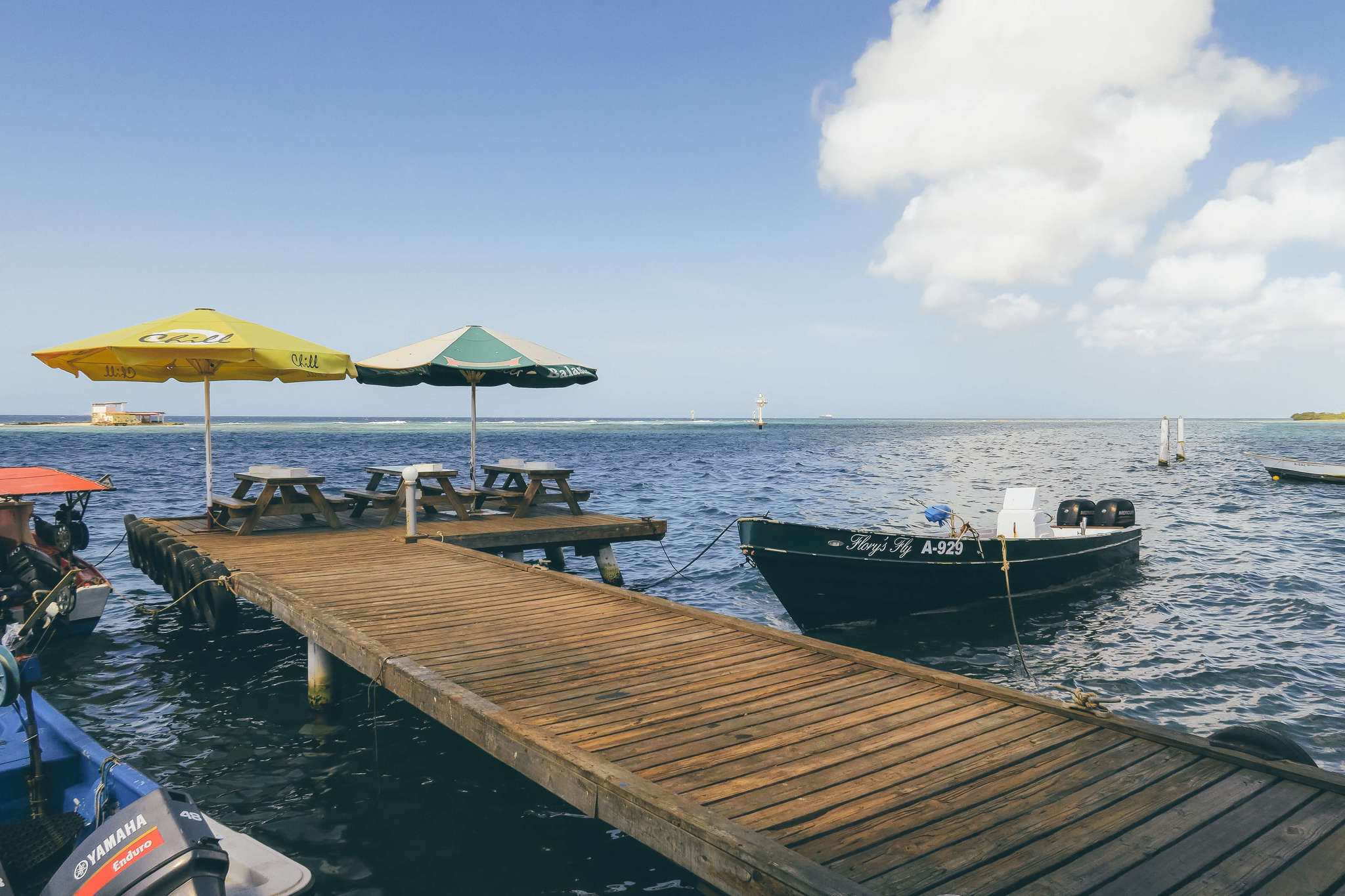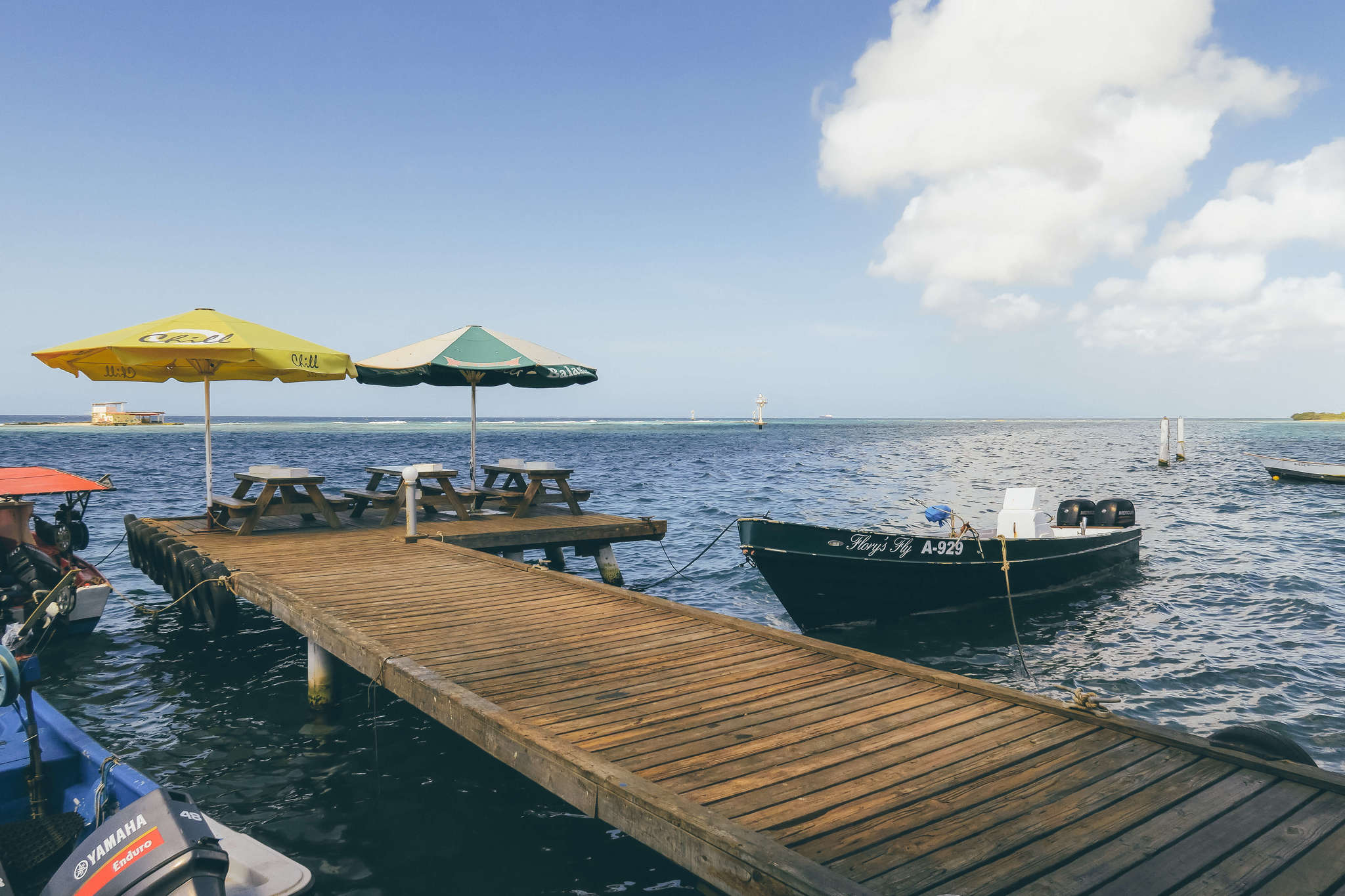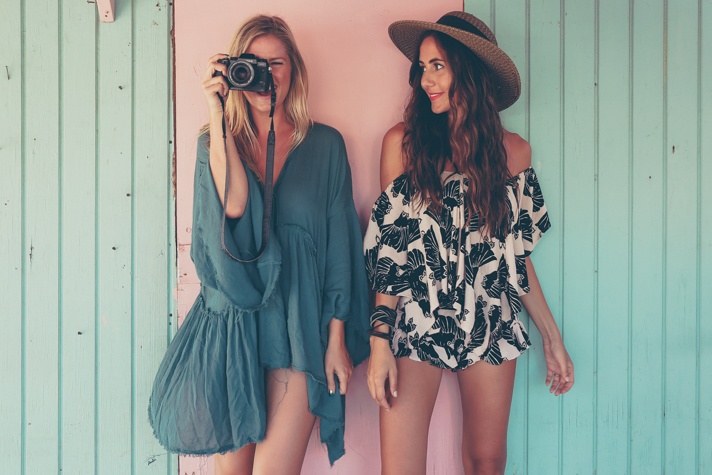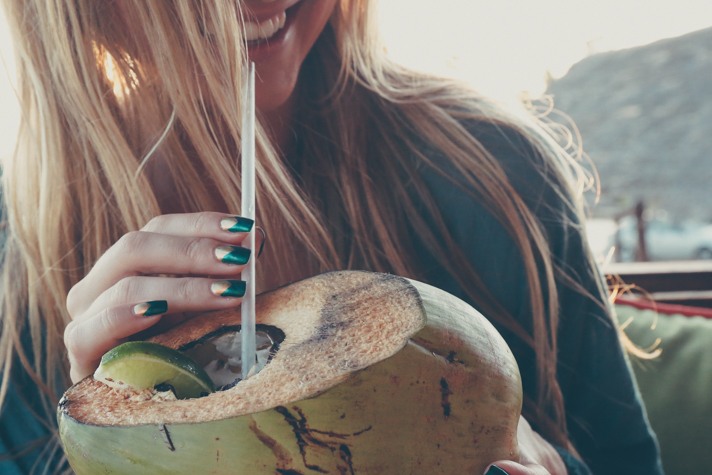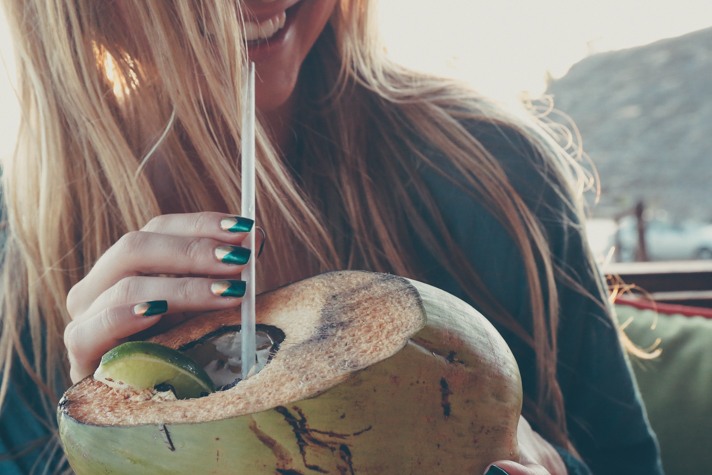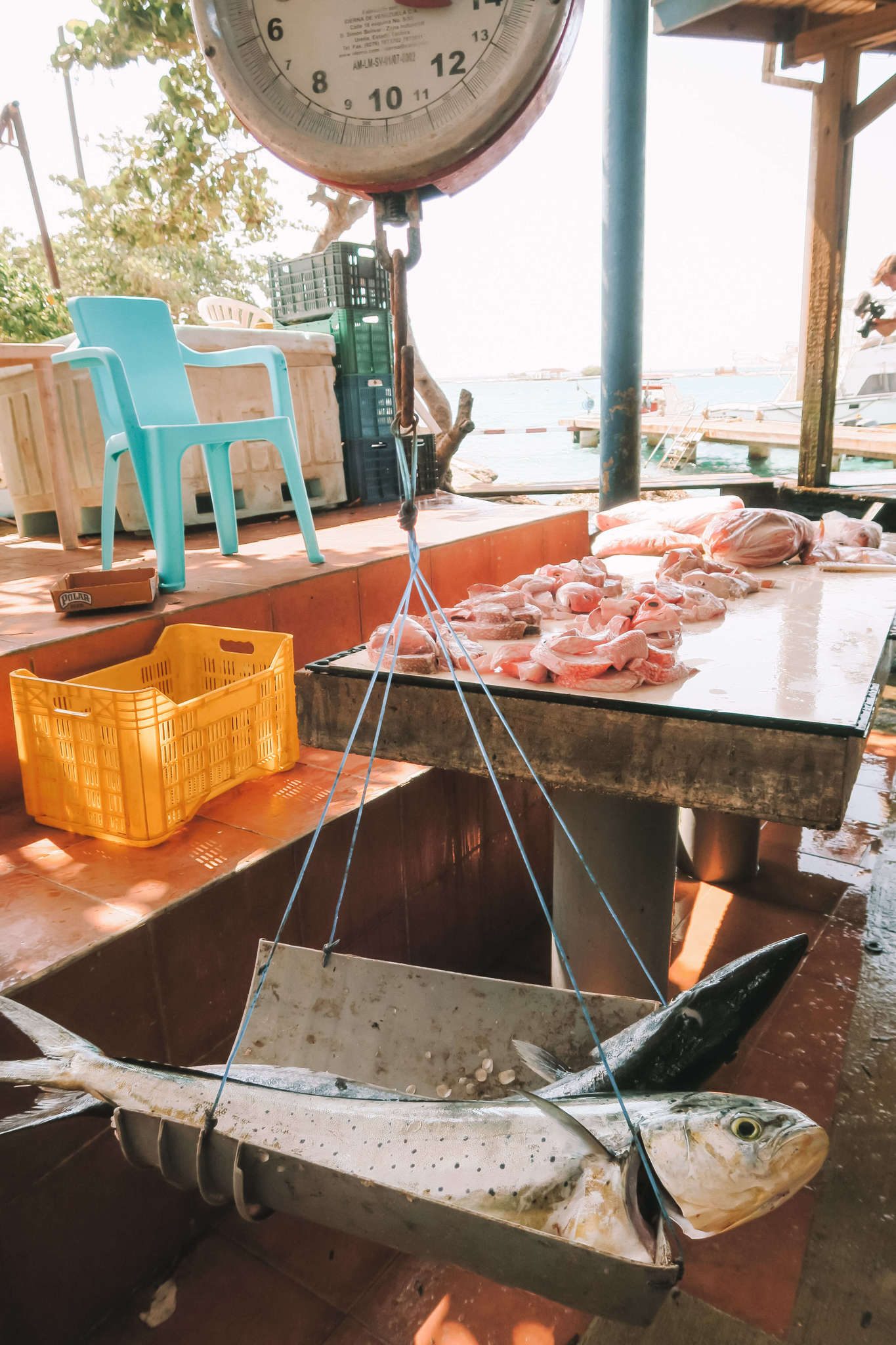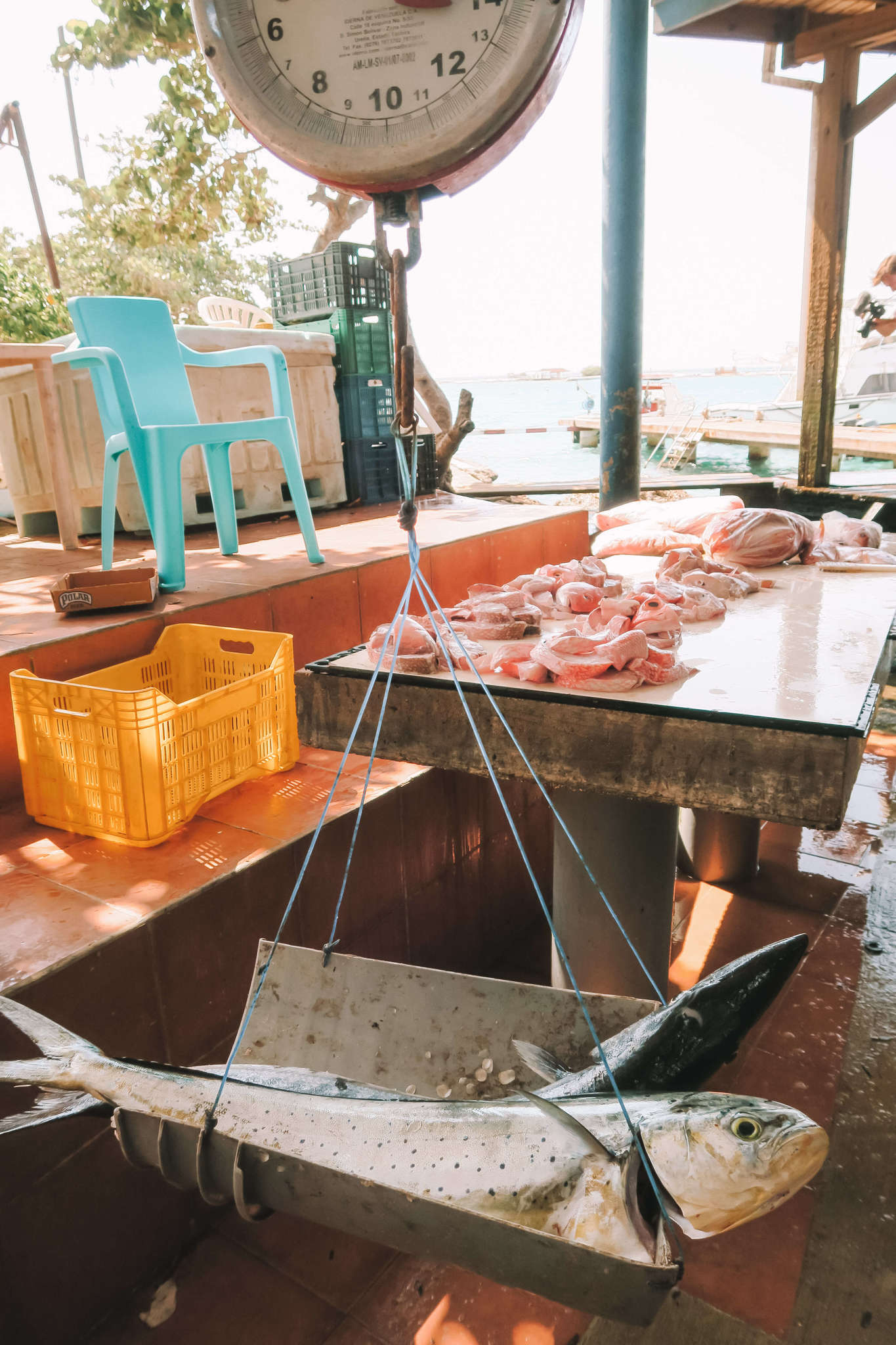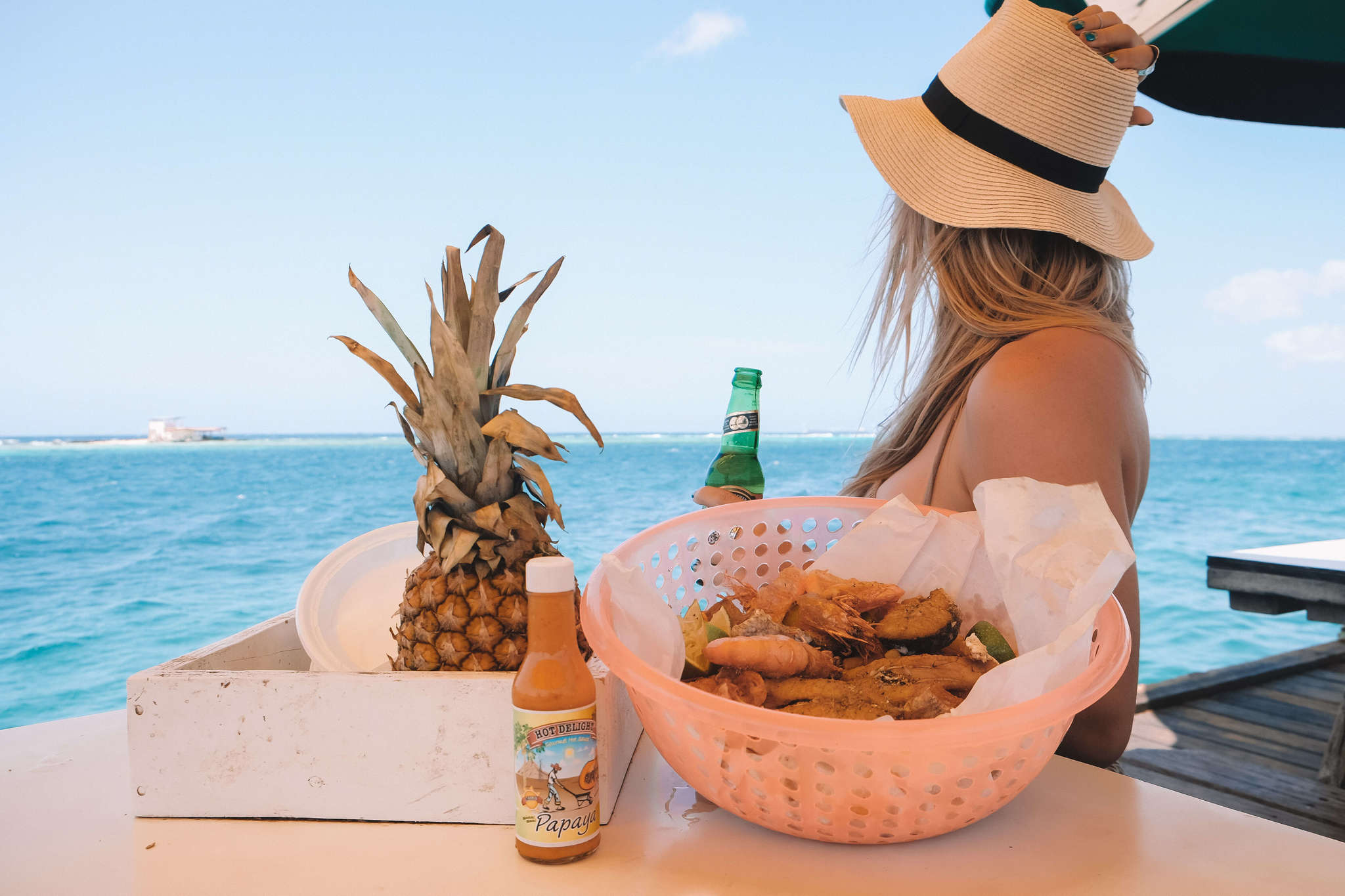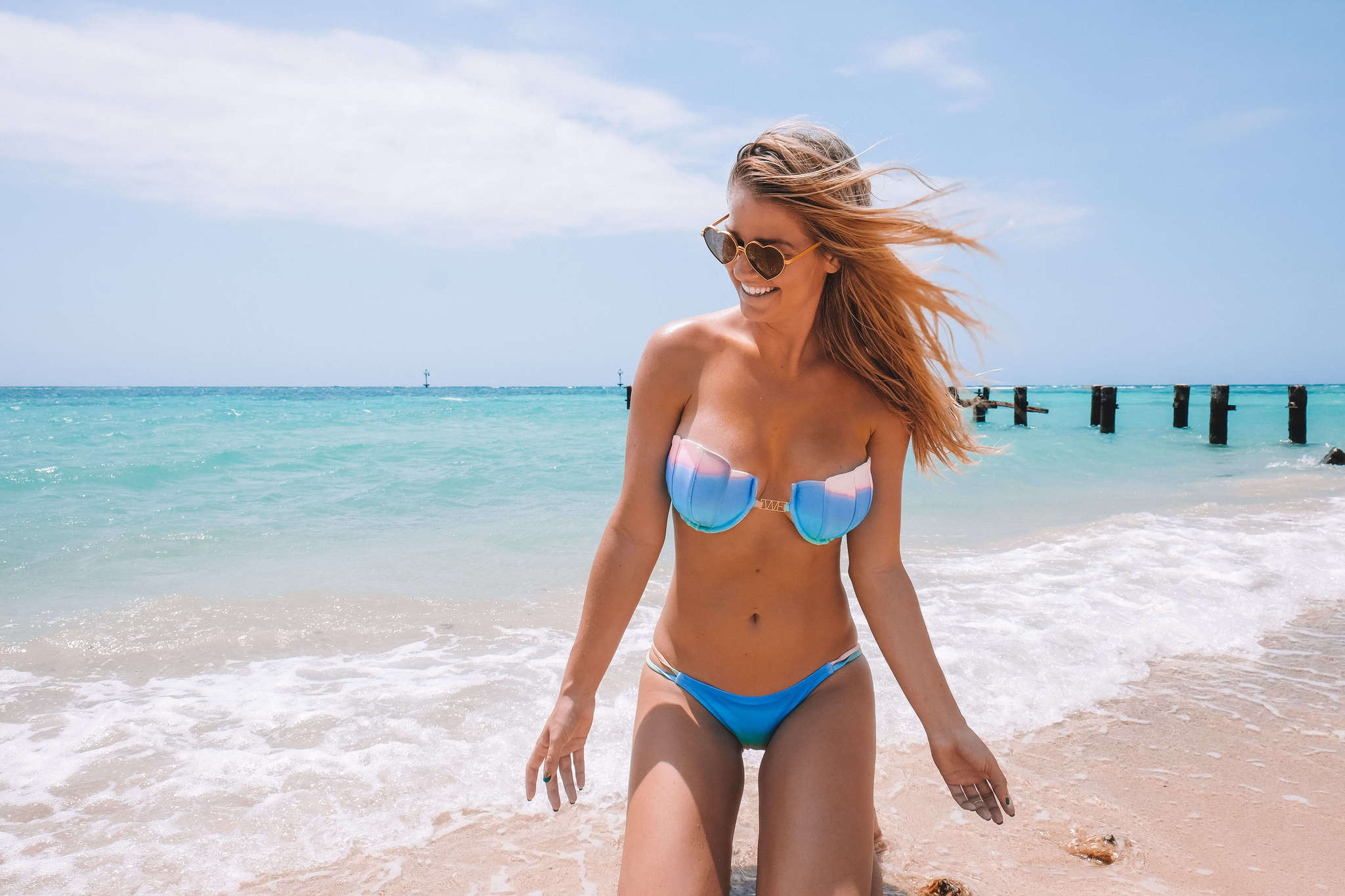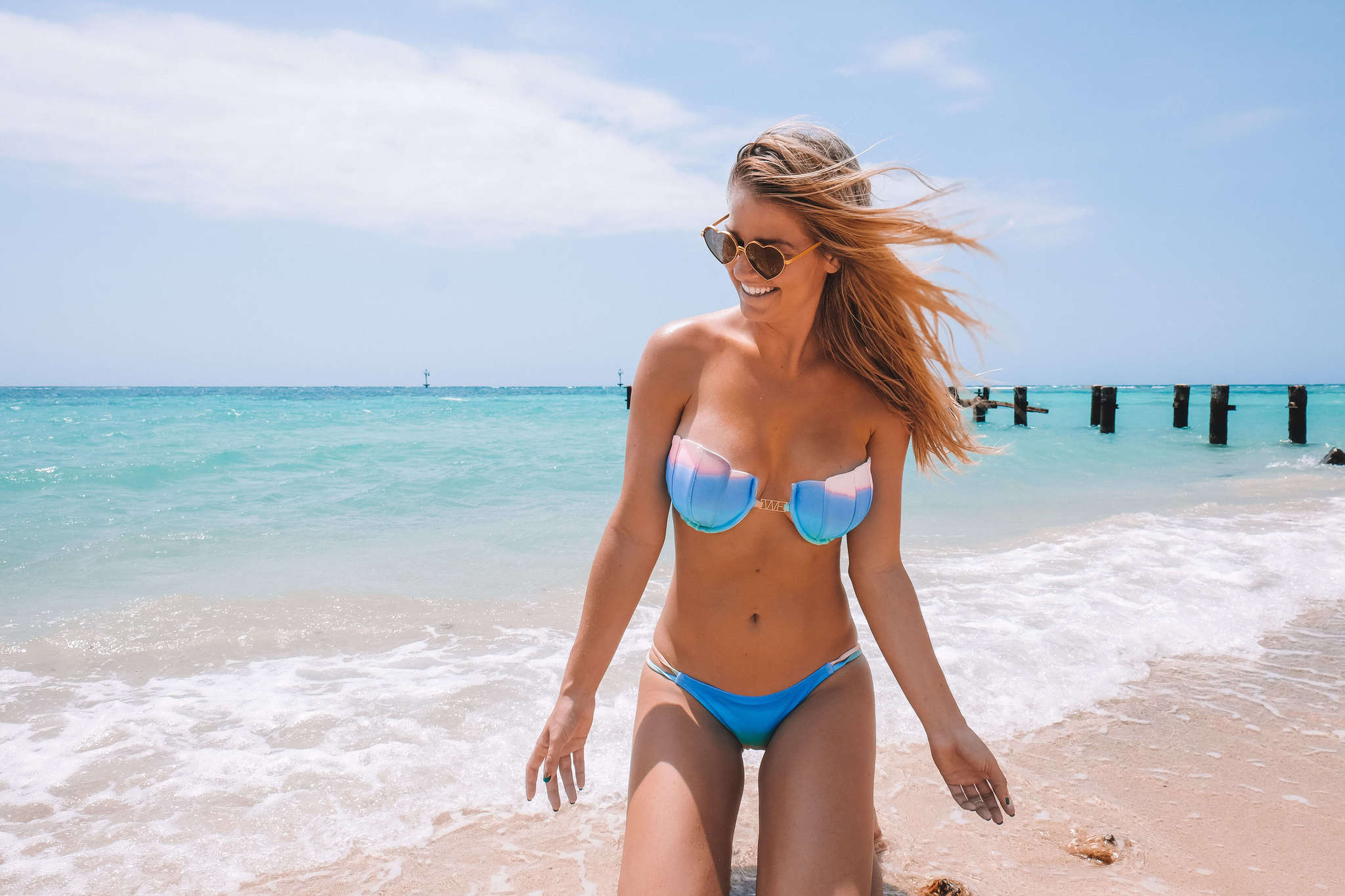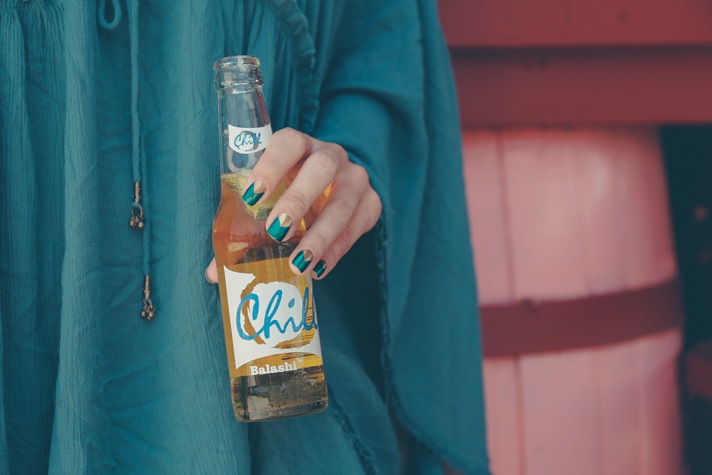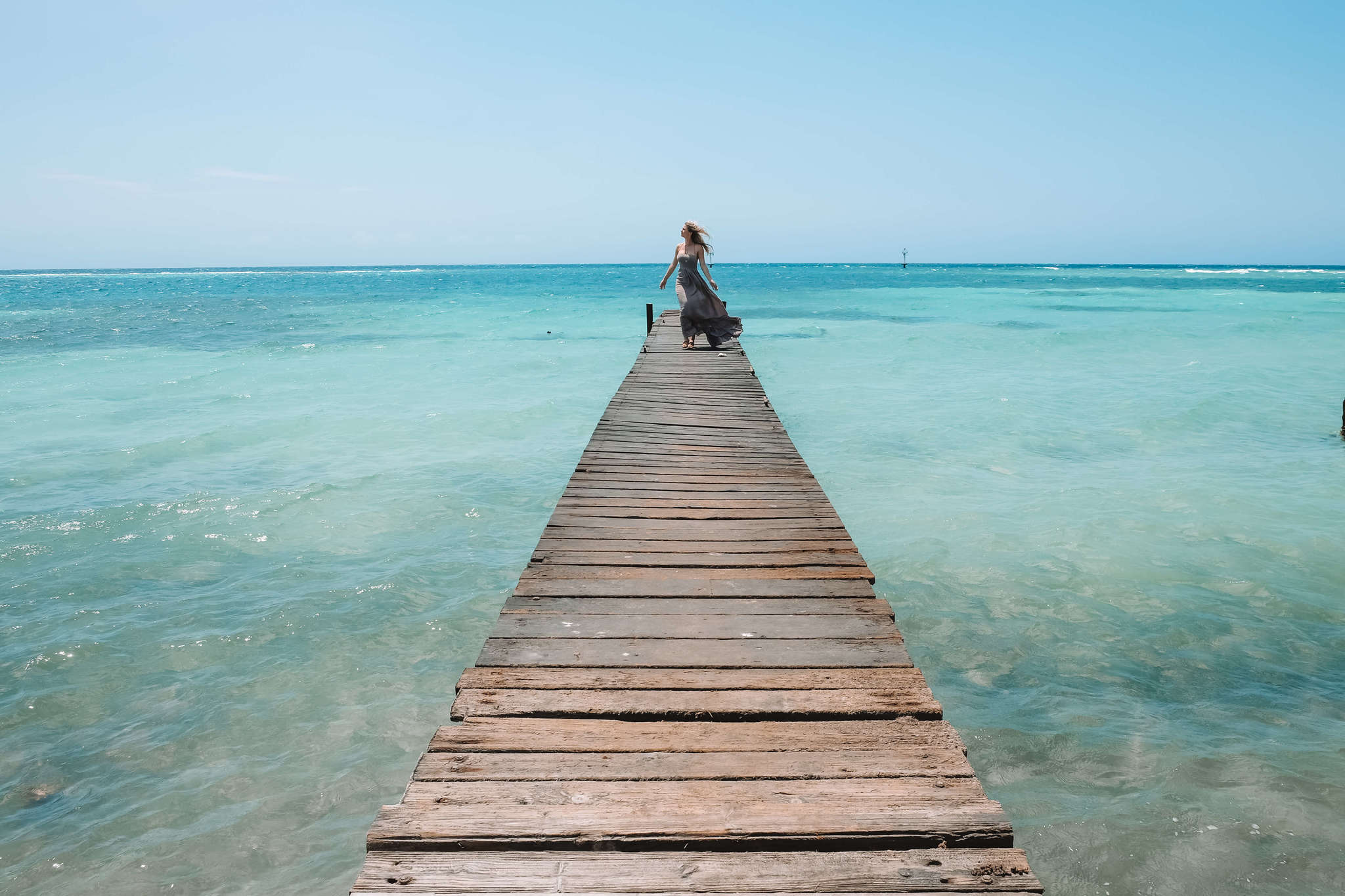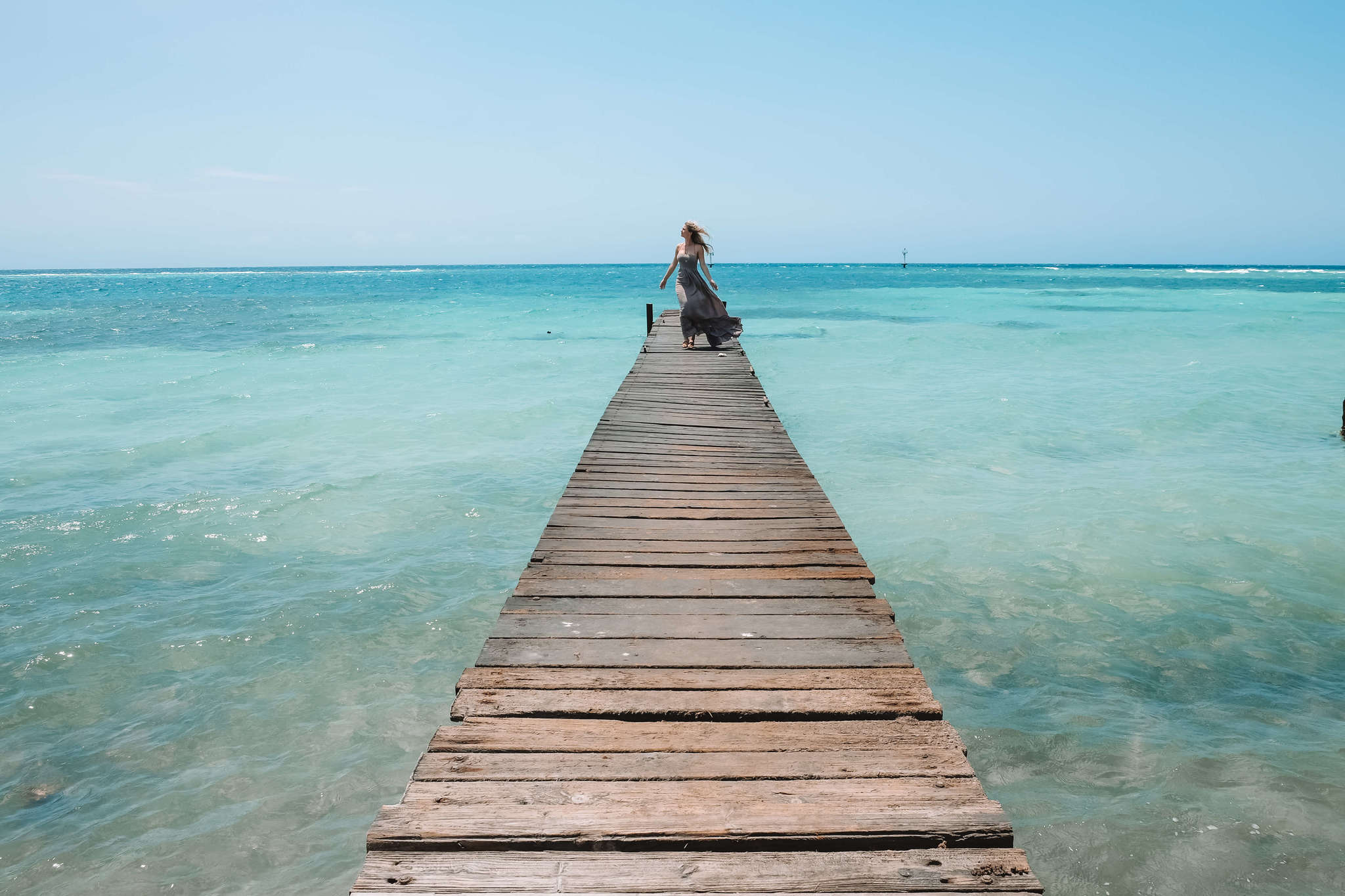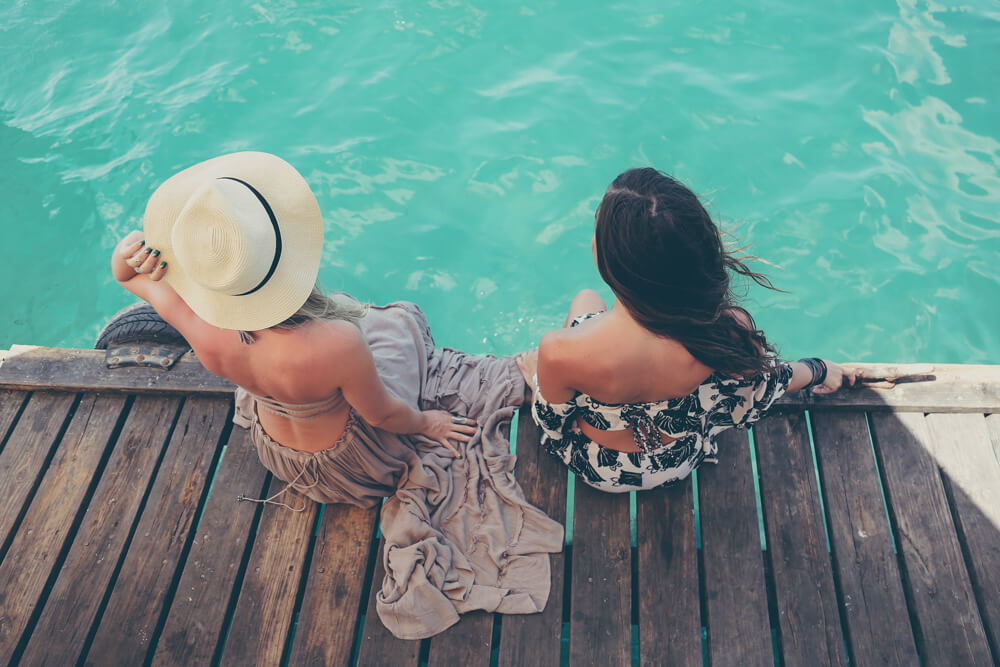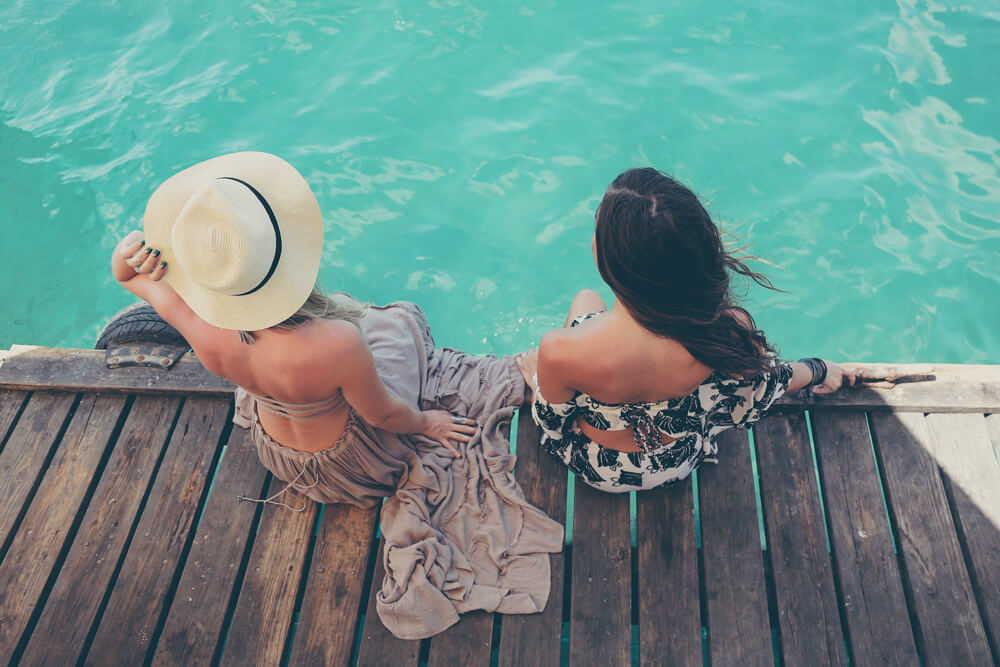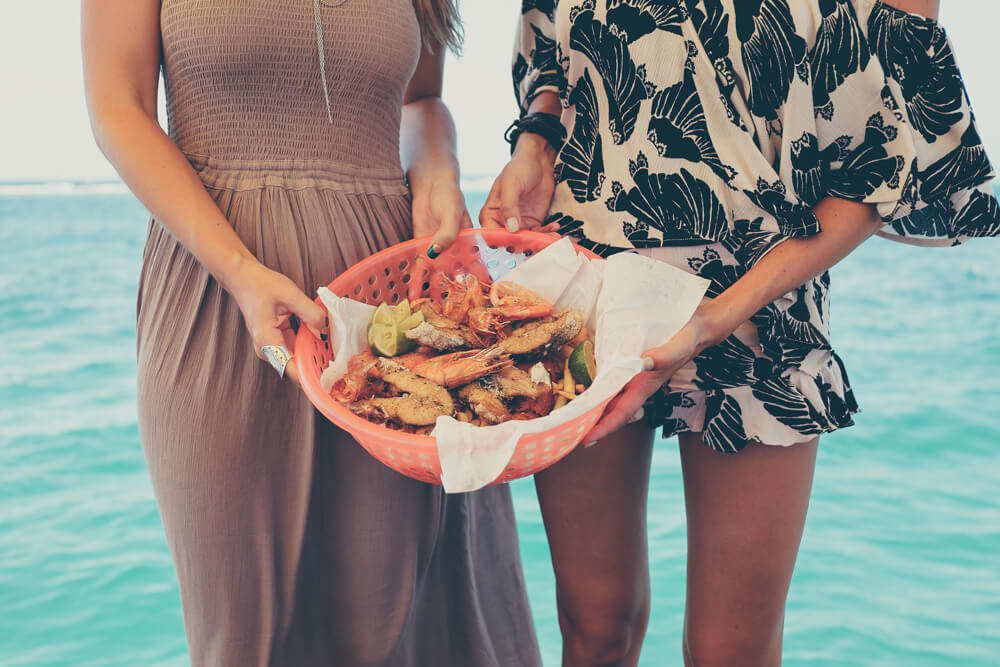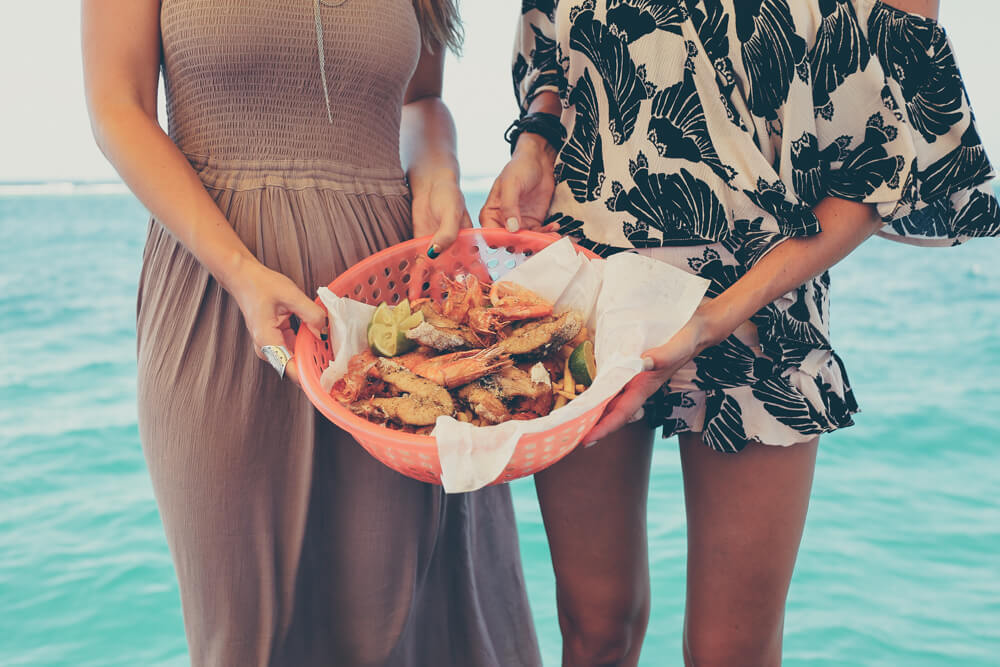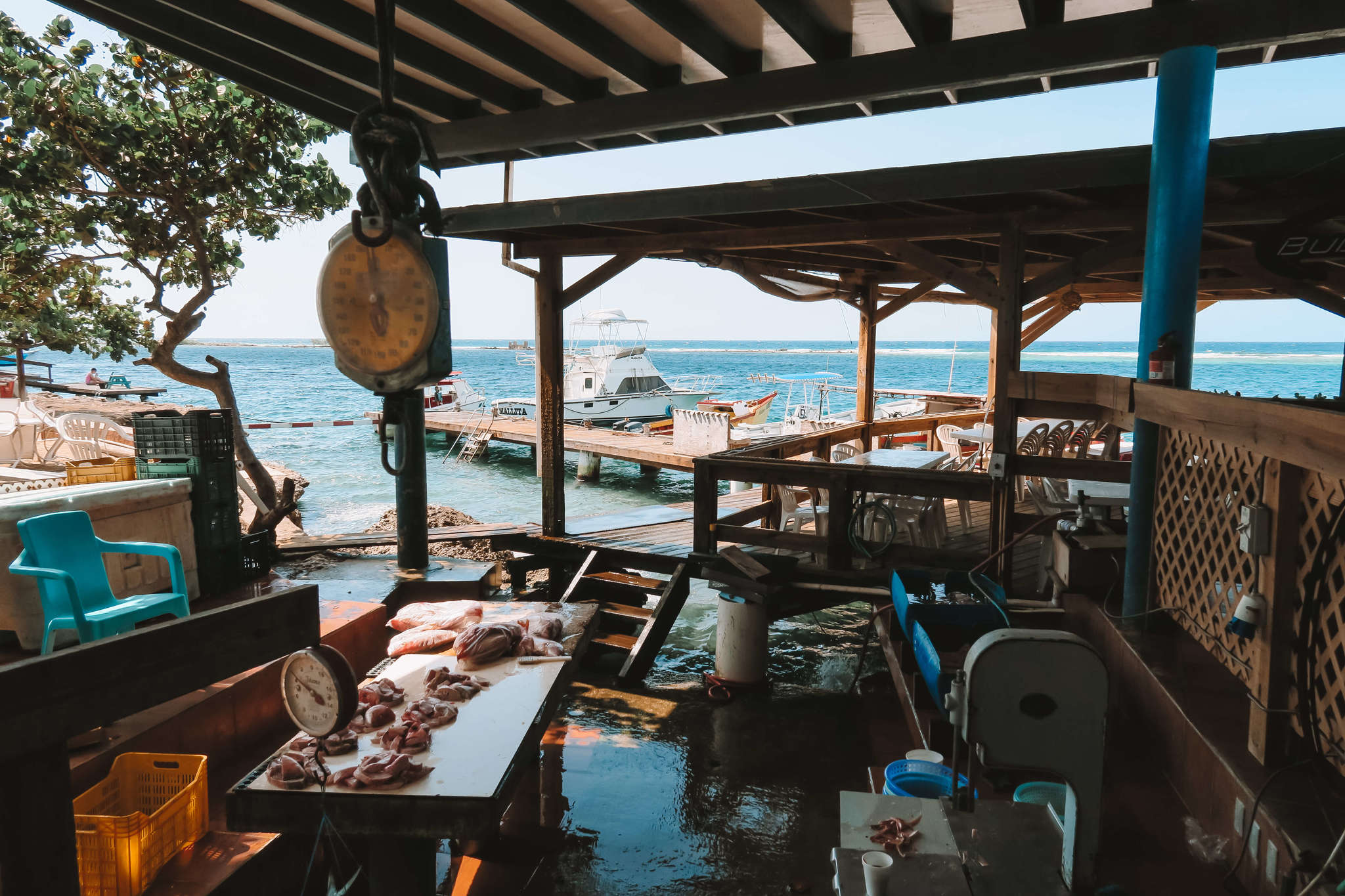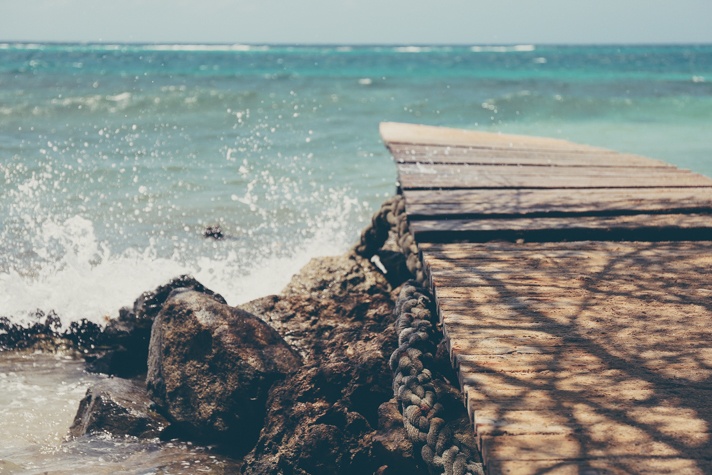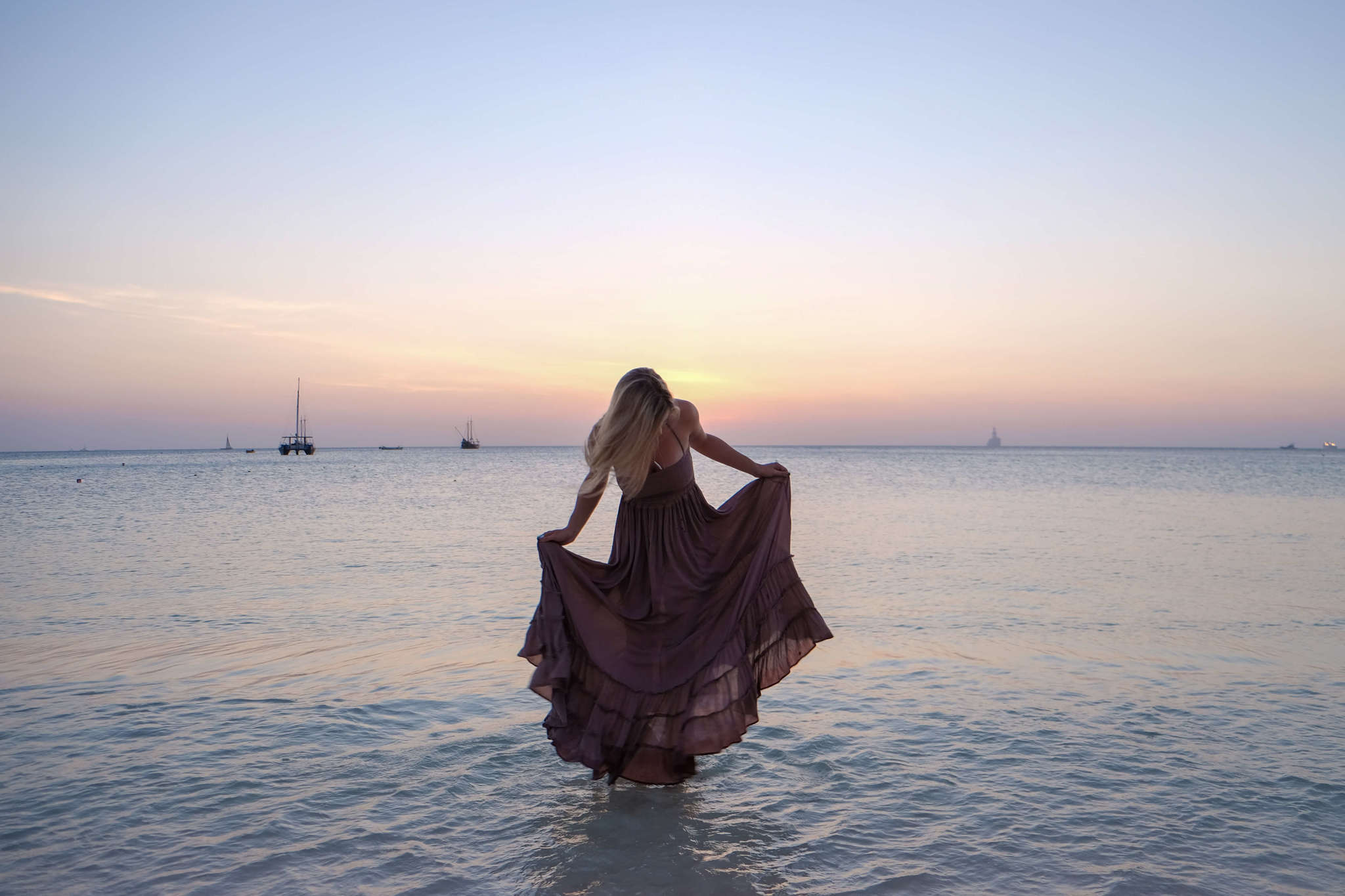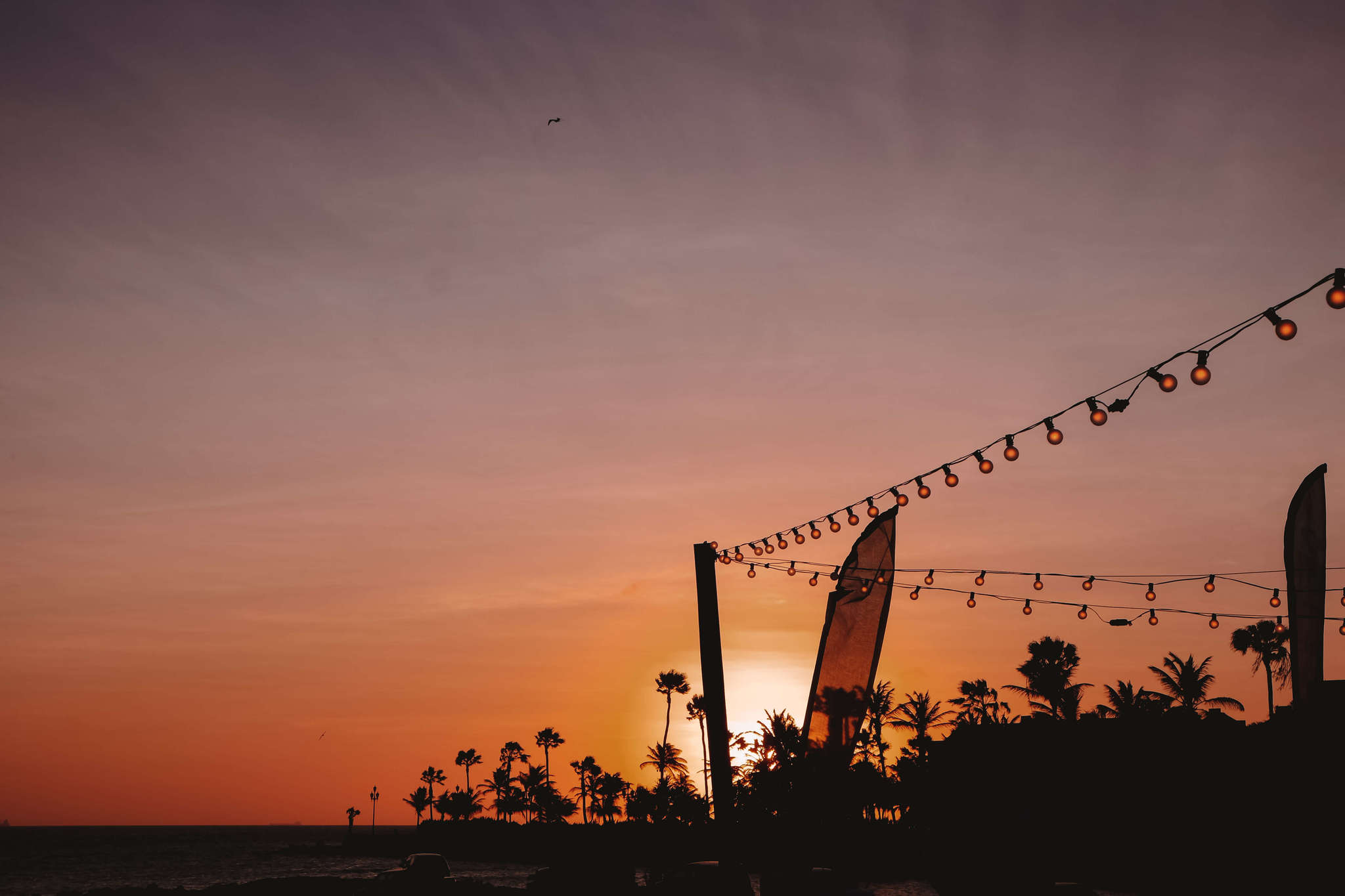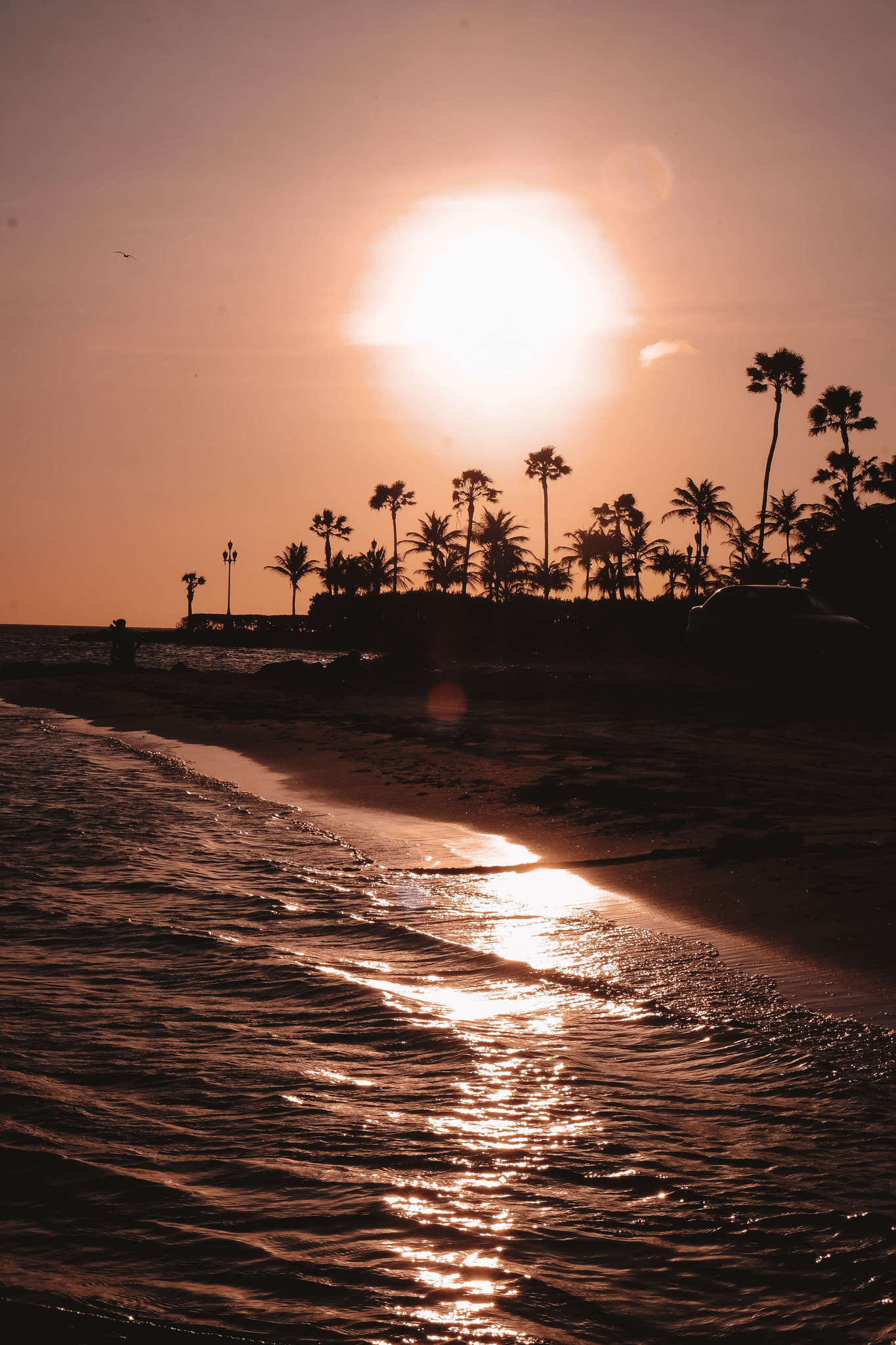 All photos edited with TBAPresets Tropical Escape Collection.
Between Puerto Rico and Venezuela, there is a place like no other. A unique melting pot set in the picture-perfect Caribbean, Aruba is a dream destination for beach lovers, foodies, and anybody else looking to get away from it all.
I ate my way through Aruba on an ultimate girlfriends' getaway and walked away with some gorgeous Aruba-inspired travel nails.
I've been dreaming about a trip back ever since!
Aruba is a Dutch island where the locals speak Dutch, Papiamento, English, and Spanish. The culture is fascinating and truly one of a kind, and of course, it's all about the beaches!
Like so many of the islands dotting the Caribbean Sea, Aruba has a jaw-dropping beauty that people come from every corner of the planet to experience. With blond beaches, turquoise water, and weather that is amazing all year long, this incredible island is well worth the trip.
I rented a car during my visit and had such a fun adventure. While it's a small island (just twenty miles long and six miles across), there's a lot to explore and experience.
The sun-soaked capital, Oranjestad, has a rich history dating back to the eighteenth century as well as some cool modern-day culture. Be sure to check out the Bon Bini Festival on Tuesdays and stick around to dance the night away at some of the city's hottest nightlife destinations.
For those days when you want to do absolutely nothing (yes, please!), the beaches of Aruba are calling.
There is an array of beaches for swimming, snorkeling, surfing, and soaking up the sun. The famous Eagle Beach even made it onto Travel + Leisure mag's list of the "10 Best Beaches in the World."
When you're ready to explore farther afield, it's all about the ABC islands—Aruba, Bonaire, and Curaçao. This magical trio has some of the world's most beautiful shores.

Shop my favorite tropical styles!
Read More