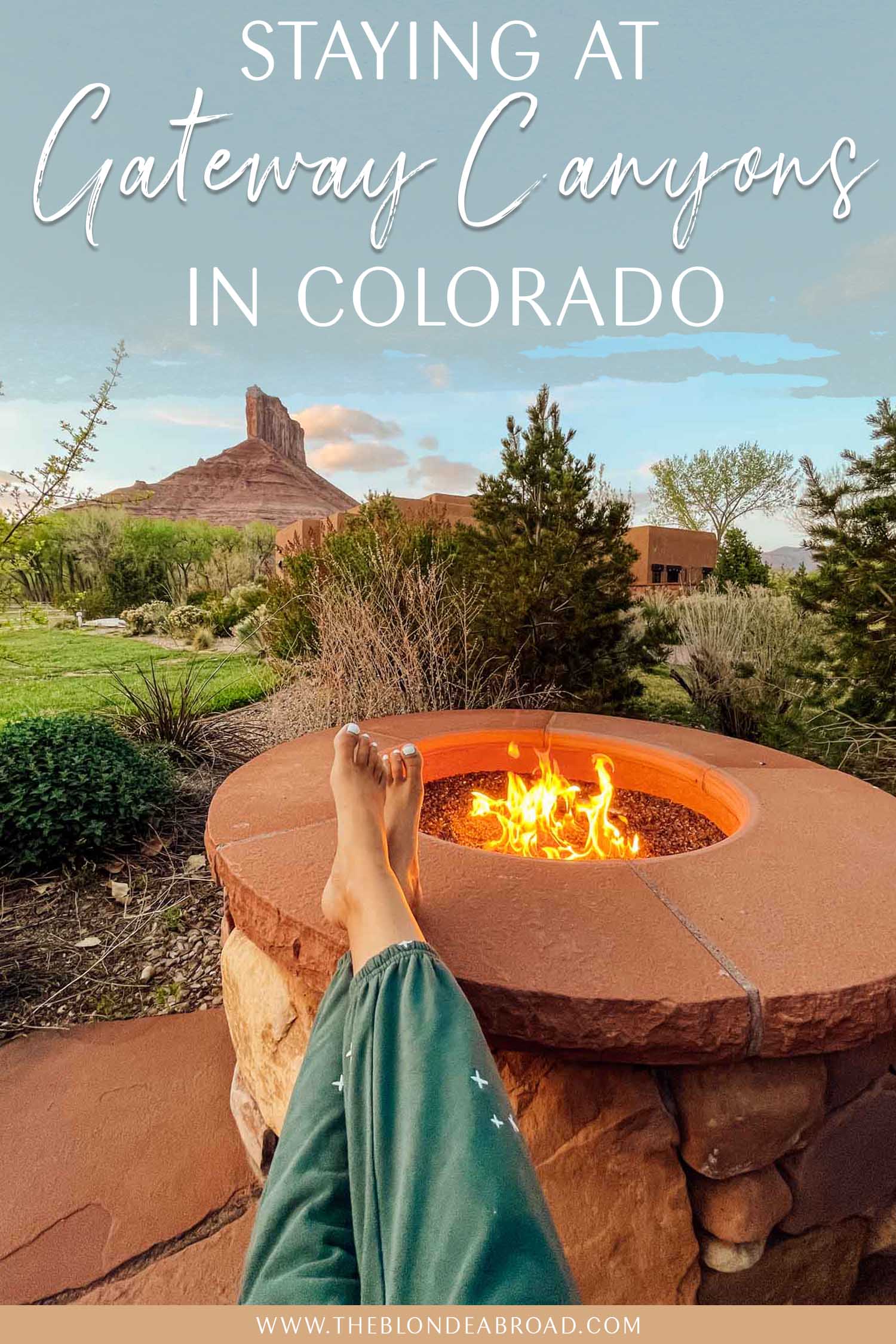 Ready to get my heart racing on a wild escapade, I booked a room at Gateway Canyons in Grand Junction, Colorado.
This adventure resort is owned by the founder of Discovery Channel. Located just under two hours outside of Moab, the resort has a dream location at the rugged border of Colorado.
You can easily combine a stop here with a trip to Moab, and it's a common itinerary. Gateway Canyons, however, is literally the only accommodation option in the area so it's love it or leave it.
Here's what it's like staying at Gateway Canyons in Colorado!

Just a Note
Disclosure: I'm not working with this resort, and they had no idea I was going to do a post on it. I went just when things started to open up and found the service was seriously lacking.
Yes, it is a staggeringly beautiful location and the property is lovely…but we ran into issue after issue. To put it in perspective, this place is seriously pricey. Yet we found the service didn't match what you'd expect at that price point.
I understand that the hospitality industry is hurting right now due to Covid-19, and this is a very remote location, however, this was 5-star resort pricing and the staff wasn't living up to it.
That said, when you know what to expect, you can make an informed decision for yourself about staying.
Here are a few things that happened during our stay: 
There were only a few healthy food options and it was so-so.
Our safe battery died, so we literally had to have it sawed open because my friend had her laptop and hard drive with all of her photos on there.
Every time we ordered in the restaurant or got room service, there was some annoying issue: I was served a salad that was covered in bugs. The food was cold. The cocktails were wrong. We had no cutlery.
I don't mean to sound like a princess, but I just want to make you aware of things we dealt with, especially because it's not a cheap booking.
I am optimistic that things will get better in the future!


Getting There
The best way to arrive at Gateway Canyons is by flying into Grand Junction. You can rent a car at the airport then have a meal in town before you hit the road.
Of course, you can drive from farther afield, but keep in mind that this spot is remote.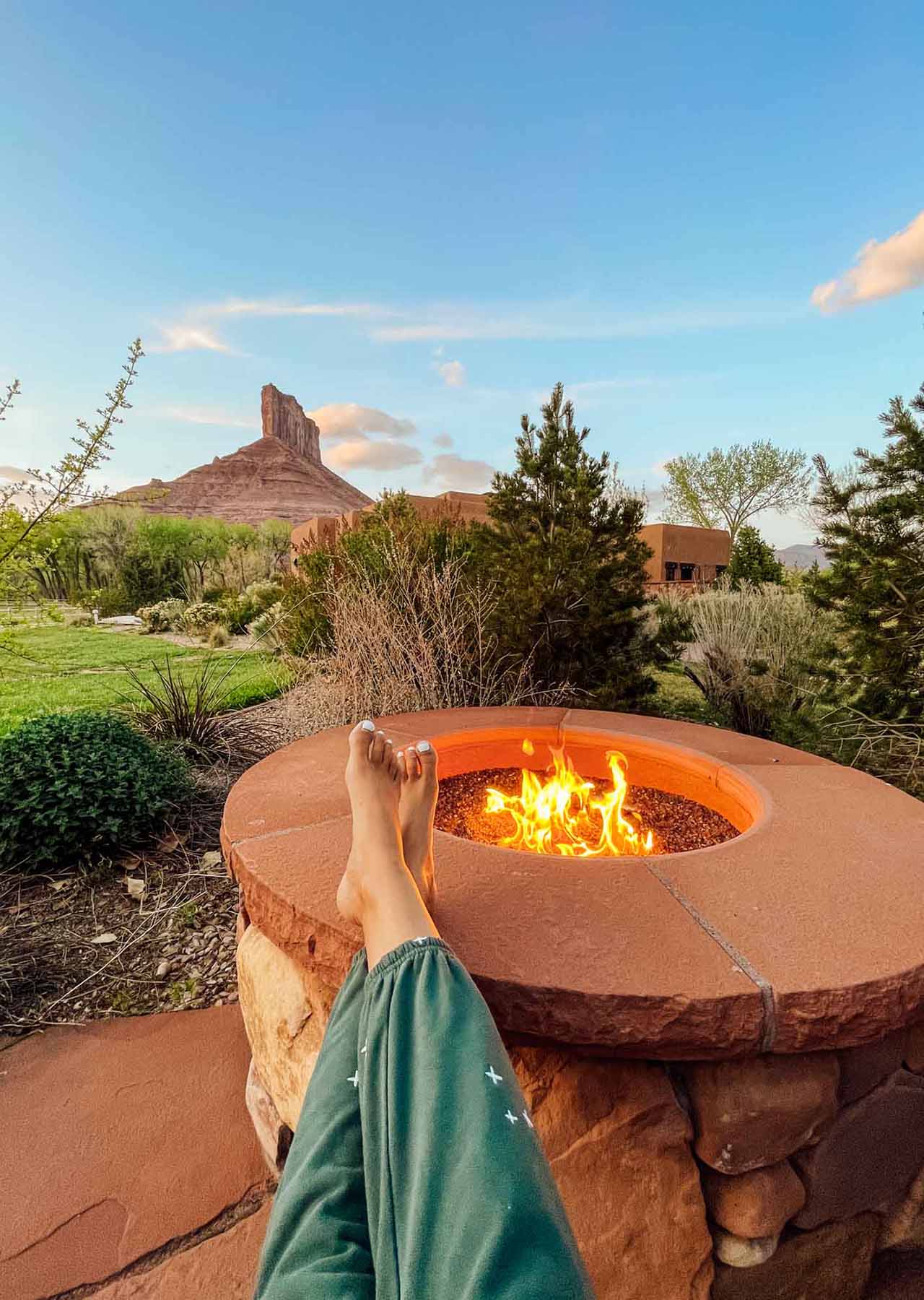 About  the Property
The Gateway Canyons in Colorado is owned by the founder of the Discovery Channel, which is definitely an interesting component of the property.
Focused on the natural aspect, it's all about embracing the local environment.



The Rooms
*Images courtesy of Gateway Canyons
There is a range of options for different group sizes. If you're looking for a home away from home, the casitas are a good option.
Starting from 800 square feet to a spacious 1220 square feet, you can find a private space with a fire pit, hot tub, pool, and other cozy features.
You'll find other chic options at the Kiva Lodge or Kayenta Lodge with beautiful adobe-style architecture.

Dining
Breakfast was indeed fab! I loved the breakfast burritos from the coffee shop. No surprise, but they do sell out.
If you find yourself sans breakfast burrito, head over to the regular breakfast spot.
When it comes to fresh brew, the coffee was entirely average. I wish I had bought my own honestly—but that's the norm for me so your results may vary.
There was a dedicated coffee shop on the property, which was a perk. We came in once and there was no decaf available, but it was so-so otherwise.
As far as pre-dinner options, I would suggest stocking up your room. In our case, since every room has a fire pit, I would have loved to have had marshmallows to make s'mores.
In general, there was a serious lack of snacks and, for me, that's rough. I tend to have a little bite here and there during the day but there wasn't much to choose from.
Overall, the menu was fine but limited.
After staying four nights, we had tried it all and were stuck repeating. This will likely be your case for anything over three nights, max.
Despite the mixed bag, I adored The Paradox Entrada, the onsite restaurant.
You have to book reservations ahead of time but it's phenomenal. The Paradox Grill is worth checking out as well. This more casual barbecue-style spot is perfect for a chill night.
There's a poolside cantina as well, so it's a good place to relax poolside.


The Pool & Spa
I had a lovely massage here, but I'd recommend booking well in advance.
The staff was limited and they only had two massage therapists working. If you know you'd like to pop into the spa, book a slot before you even arrive.

Activities
Much of what we did in the area was arranged through the resort.
Hiking
From the property, it's easy to hop on the much-loved Gateway Canyons or the Lumsden Canyon and Cutler Trail.
The hiking was lovely with a lot of cactus flowers and collared lizards, though nothing to write home about.
If you're interested in trekking around, I would recommend going in the warmer months as much of the area shuts down in winter.
UTV Tour
We went out on a UTV tour. It was pricey and it didn't really blow me away. The guide, however, was incredibly knowledgeable and offered some interesting insights into the area.
All in all, there may have been better things to do in the area.
Free Bike Rental
One nice perk of staying here is that they offer free bike rental.
You can grab your wheels on arrival and keep them during the entire stay. It was a nice little perk that made it easy to explore.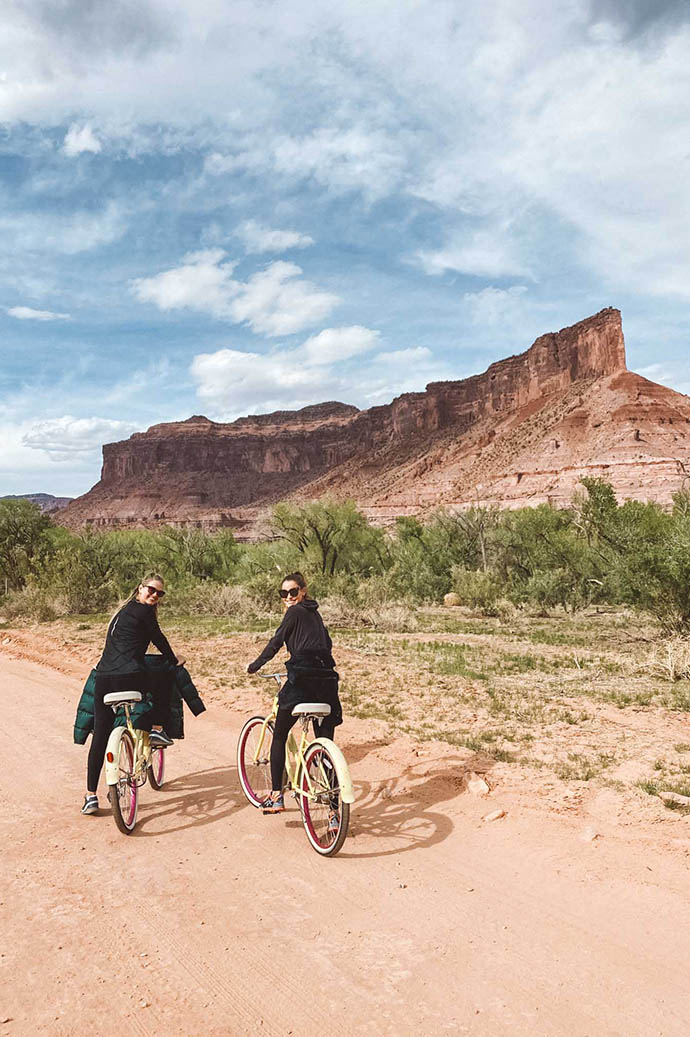 Adventure Activities
One of the main draws is adventure activities. Hop on a helicopter tour. Do a self-driving wine country excursion. Go shooting or horseback riding.
Join the rock painting session for a sip and paint at sunset.  There are most certainly opportunities here. Automobile Museum
There is an automobile museum on the property, which was a definite underdog winner. I wouldn't expect to be into a place like this normally, but it was a neat collection from a crazy local collector.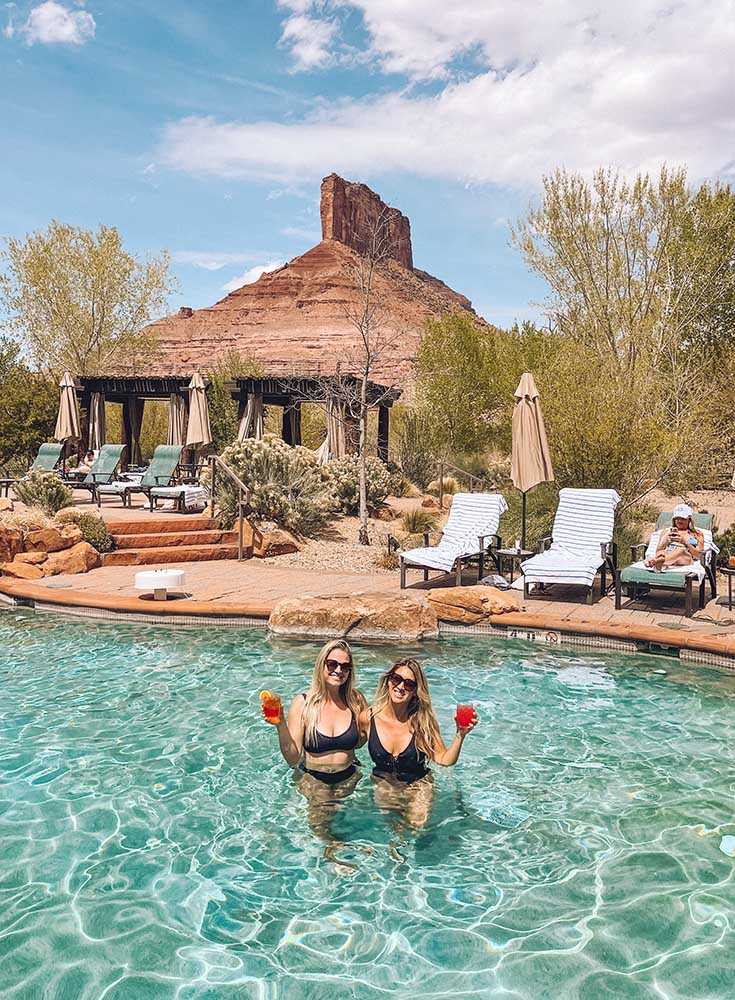 In My Opinion
If you're looking for a getaway where you will be absolutely captivated by the scenery, it can certainly be worth it (though wait until it's warm enough to swim).
For me, as far as the stay that I had, it didn't meet its five-star price. I had heard great things about it, and I'm hoping it will become a five-star resort to match those five-star expectations.
As far as pricing, they do have a "book three nights get the fourth-night free" deal going so there's a bit of added temptation.


More Information
Hotel: Gateway Canyons Resort & Spa
Location: Gateway, Colorado
Accommodation: Boutique, Luxury
Price Range: $$$