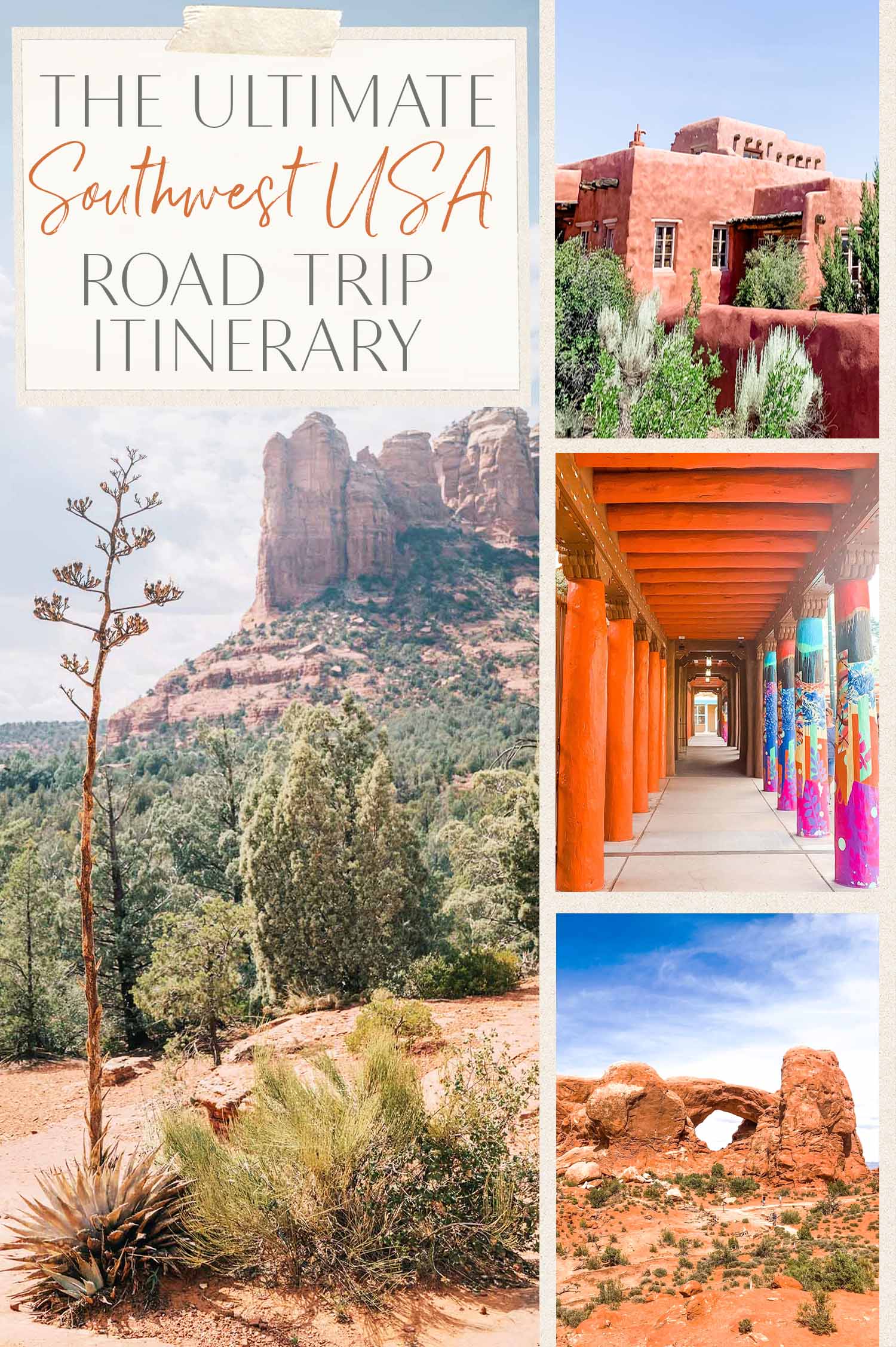 The American Southwest is an absolutely stunning setting for a road trip and offers an unparalleled mix of gorgeous red rock views, national park hiking, mysticism, delicious (sometimes spicy!) food, and a rich culture steeped in Mexican and Native American history.
The dry heat makes it an ideal place to visit in the fall and spring months when you're looking for a break from colder climates. Don't forget, temperatures reach well over 100 degrees in the summer and the desert can still get snow in February!
This 2-week itinerary captures some of the best of the Southwest, including adventurous activities, nature walks, opportunities to unwind, foodie destinations, and cultural attractions.
The trip begins in Arizona, travels through New Mexico, and ends in Utah. You could easily travel this itinerary in the reverse direction and/or modify it to include more of Utah's "Mighty 5" National Parks. There are some optional side trips in case you have more travel time!
Here's the ultimate Southwest USA road trip itinerary!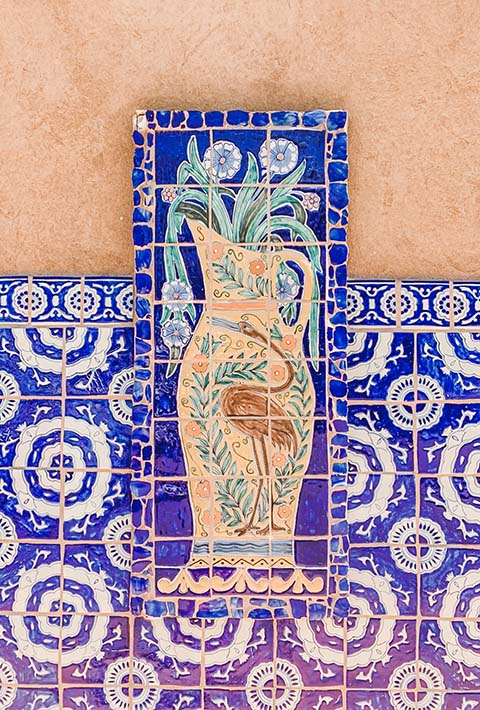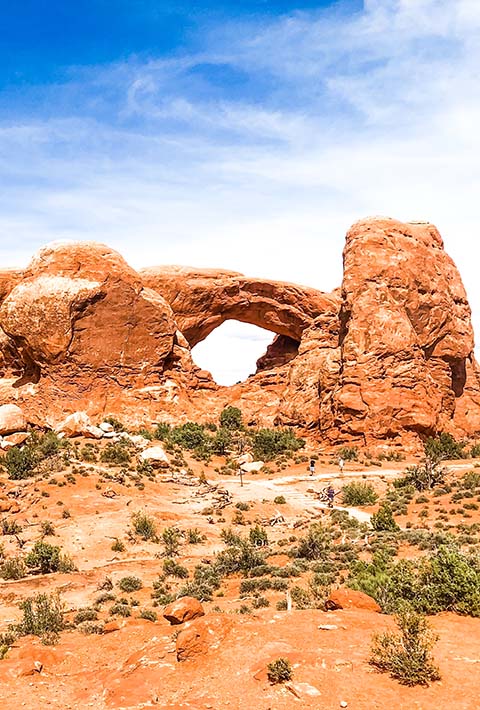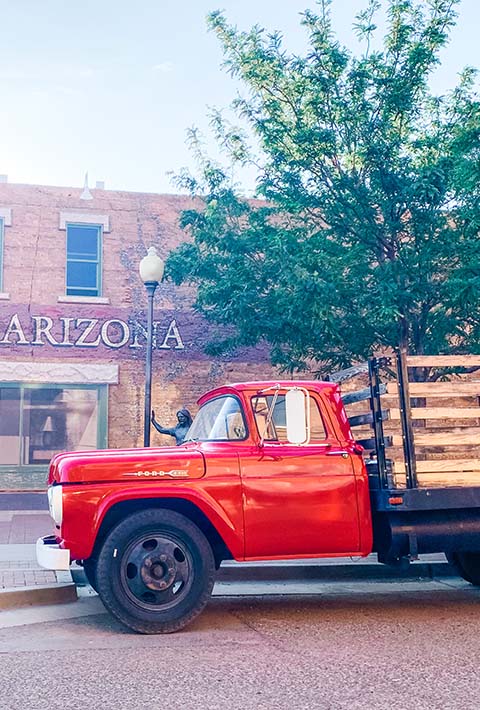 Southwest Road Trip Highlights
Day 1: Arrive in Tuscon or Phoenix
Day 2-3: Sedona, Arizona
Day 4-5: The Grand Canyon
Day 6-8: Santa Fe, New Mexico
Day 9-12: Moab, Utah
Day 13-14: Salt Lake City, Utah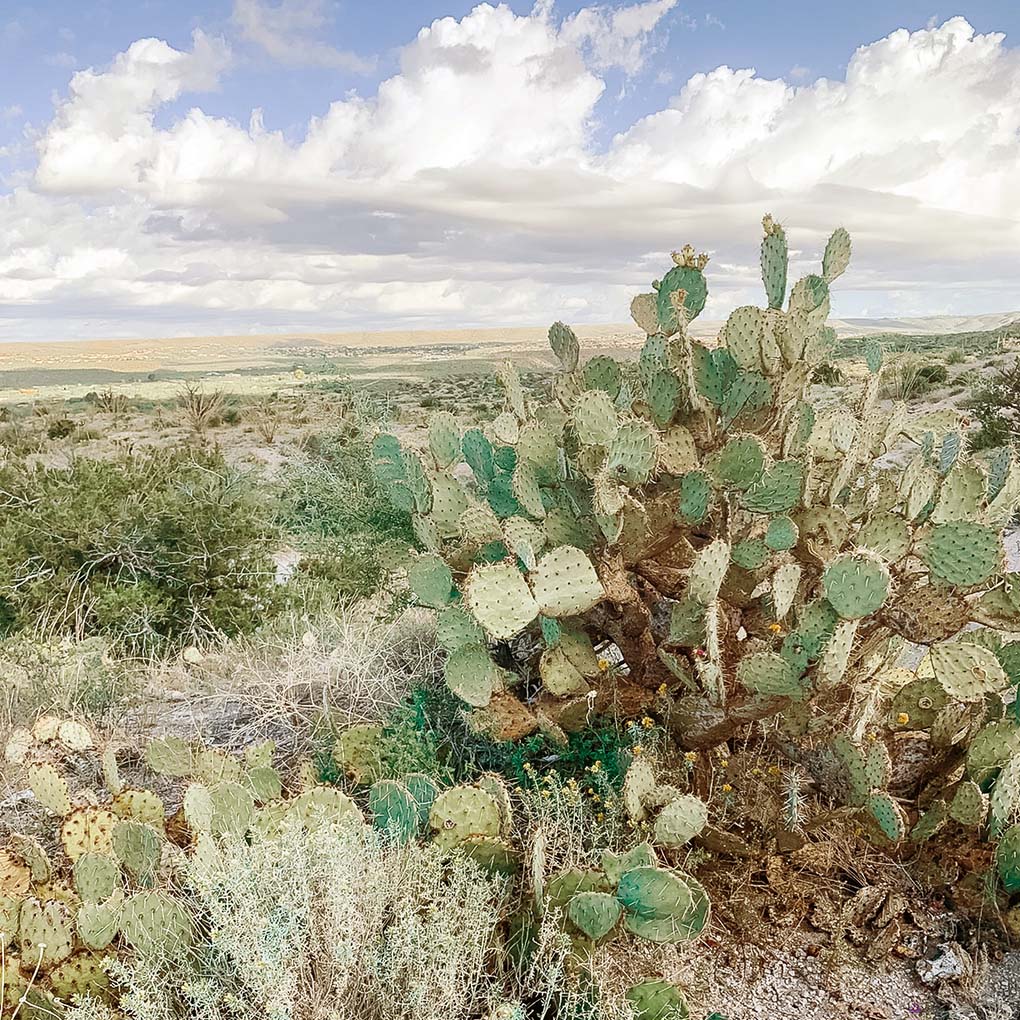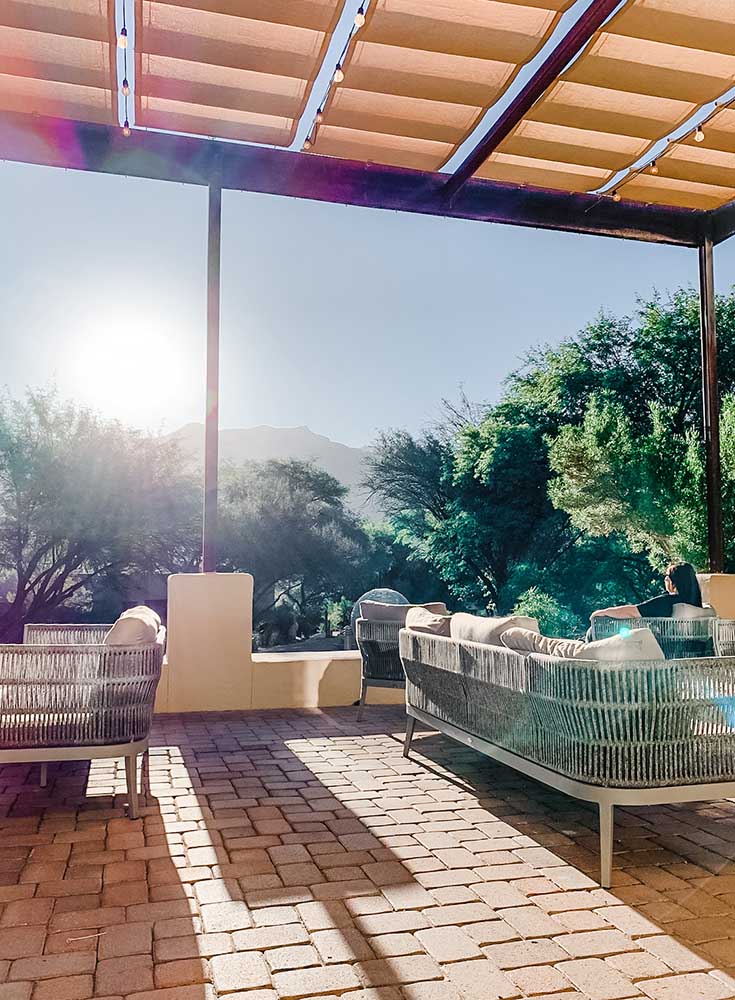 Day 1: Arrive in Tucson or Phoenix
This trip starts in either Tucson or Phoenix depending on convenience and uses either major city as more of a launchpad than a destination.
That being said, I'd highly recommend checking out Saguaro National Park just outside Tucson and/or hiking Camelback Mountain in Scottsdale.
Either city is a fantastic introduction to the scenery and overall laid back attitude of the Southwestern U.S.
Also, if you're looking to add a bit of luxury to your road trip, both of these cities have gorgeous resorts where you can indulge! Start your trip with some spa time at Miraval Resort outside Tucson or at the Phoenician in Scottsdale; it's the perfect way to begin a digital detox during your travels.
After you've melted into those well-deserved wind-in-your-hair vibes, drive the ~2 hours from Phoenix or ~3.5 hours from Tucson north to Sedona.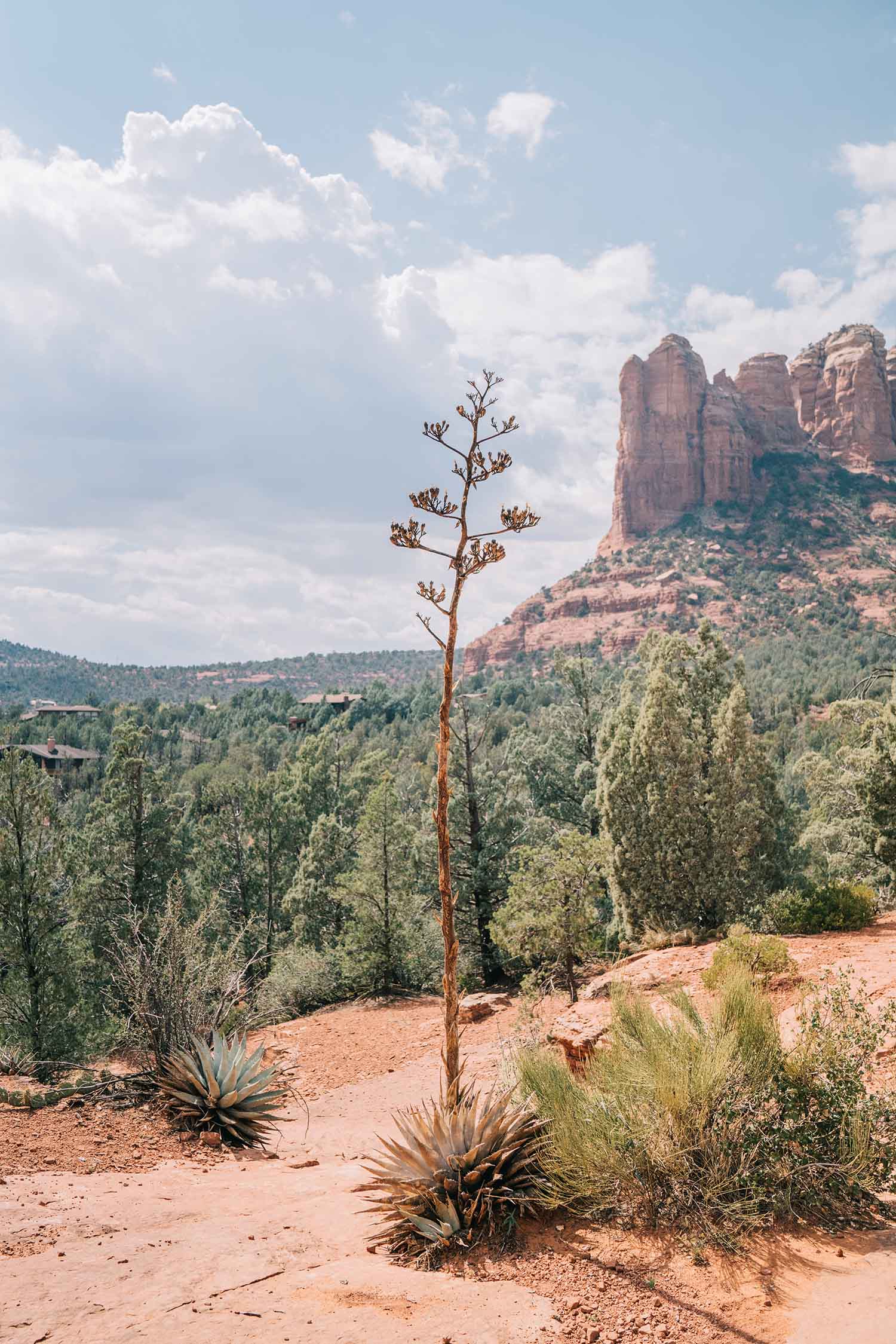 Sedona, Arizona
Day 2-3: Explore Sedona
Sedona is an adorable and mystical town set in the middle of the Arizona desert. It truly suits all appetites!
There are 200+ hiking trails surrounding the Sedona area. Slide Rock State Park is a great place for hiking that can also double as your camping spot; just make sure to reserve a campsite in advance.
Vortexes of Sedona
Some of the town's most famous hiking trails, like Cathedral Rock and Bell Rock, travel through Sedona's famed spiritual vortexes.
While I'm no expert on vortexes, they are believed to be specific locations on Earth where there is a swirling condensed center of spiritual energy. The Native Americans recognized the power of these places and often used them for sacred ceremonies.
Aside from hiking to them, you can experience Sedona's vortexes through guided yoga and meditation classes out on the red rocks or from above in a sunrise hot air balloon ride. Even their local airport is an energy vortex you can visit!
What to Do + See in Downtown Sedona
Don't forget to carve out some time to wander around the strip of downtown stores, which reflect this same woo-woo theme. Cute shops display gorgeous crystals in the windows and there are many spiritual healers available for service from psychic mediums to reiki healers.
I even had my aura read while in Sedona! (In case you're curious, my aura is bright yellow and green with white light at the crown of my head.)
If the spirituality thing isn't your jam, I'd highly recommend popping into a hidden gem called Blackbird Vintage, right off the main drag in Sedona. The shop owners have curated a high-quality collection of vintage Levi jeans, rock and roll tees, and other unique accessories.
Personally, I couldn't resist a 1984 AC/DC tour t-shirt! (Check out their Etsy shop to see if anything new has come in, too!)
Where to Eat in Sedona
When you need to break away from the heat, a cold-pressed juice from Local Juicery is just what the doctor ordered. They also have a variety of colorful smoothies, salads, and bowls – all yummy!
I also recommend The Hudson, Mariposa's Latin Grill, or Picazzo's Healthy Italian Kitchen as dinner options.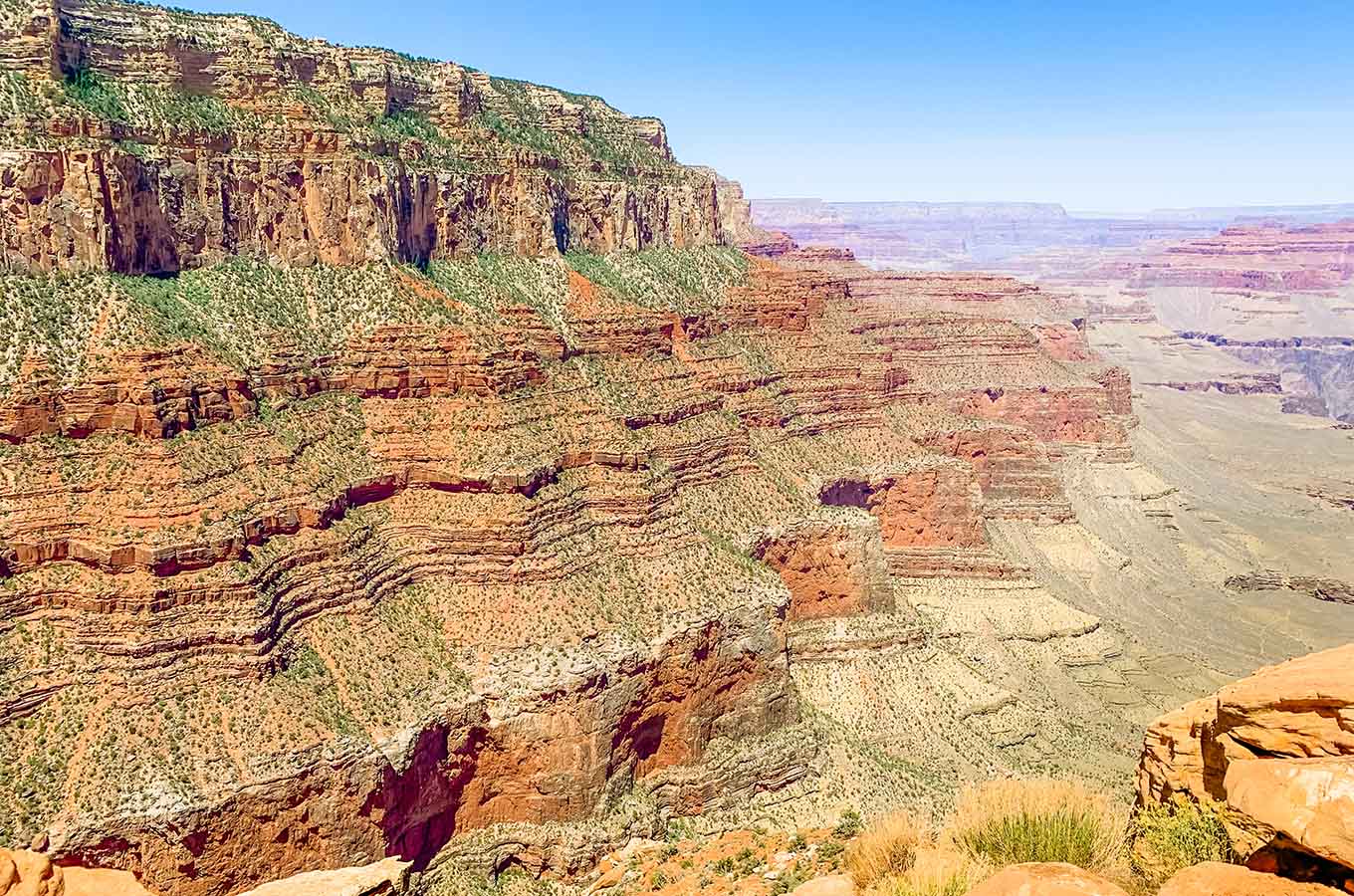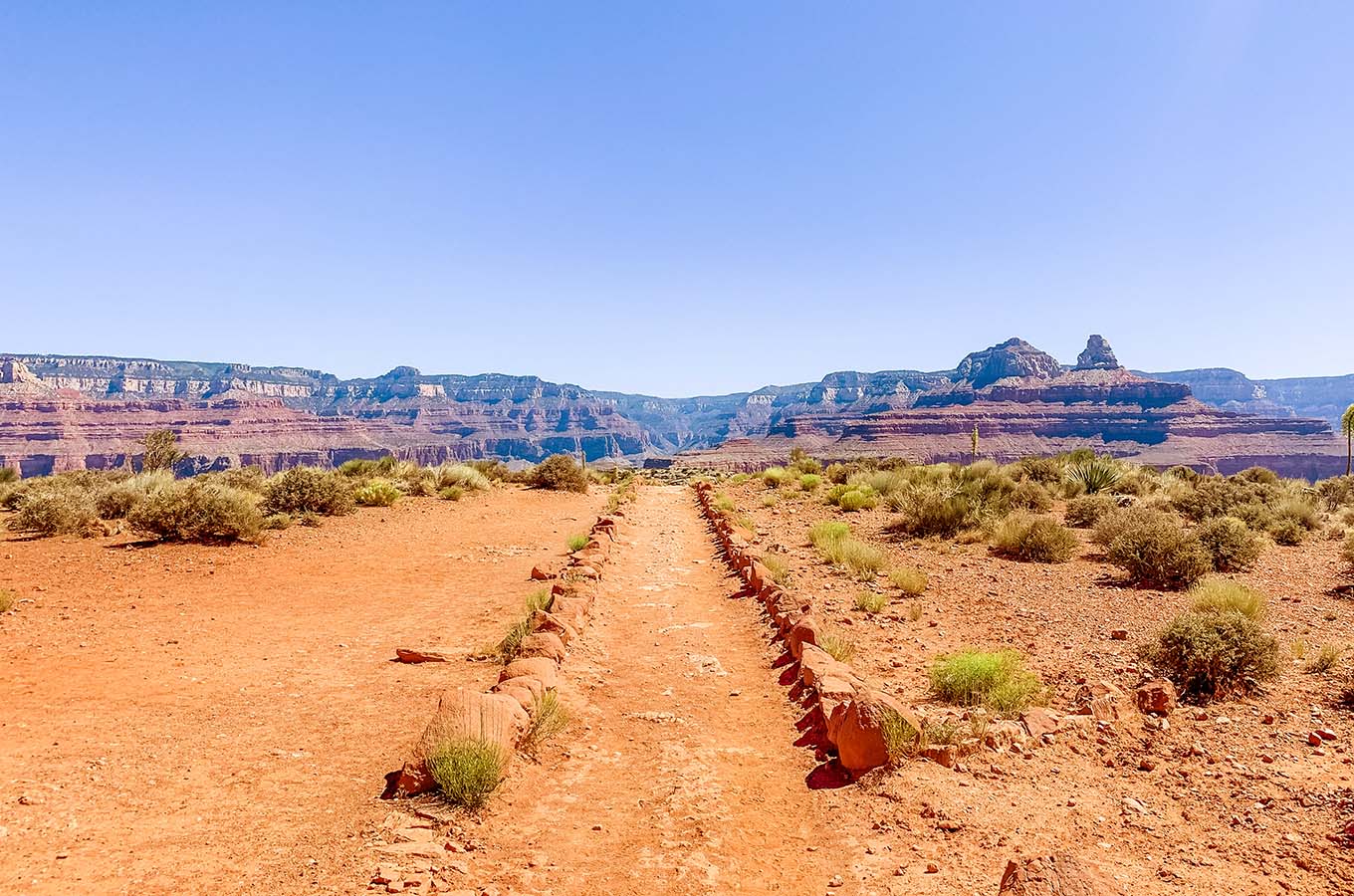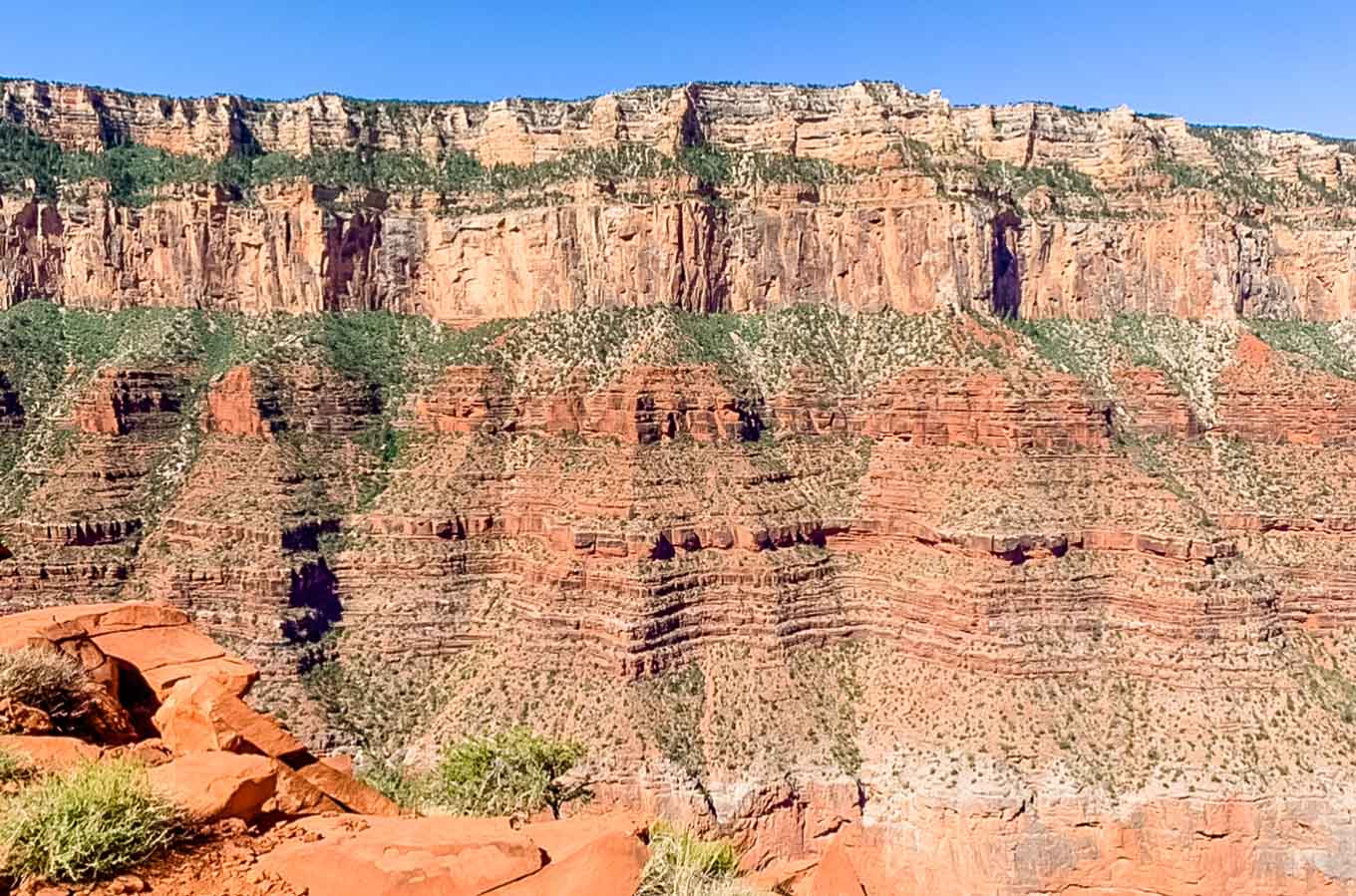 Day 4-5: Explore the Grand Canyon
Where to Stay at the Grand Canyon
The Grand Canyon's South Rim is about 2 hours north of Sedona. You have quite a few options on where to set up base camp for your canyon explorations.
Within the park, there are numerous camping options on the rim, as well as hotels run by the park—like The Grand Hotel and El Tovar. If you're looking to stay down in the canyon, there are additional camping sites you can reserve as well as another park run lodging option called Phantom Ranch.
Just be mindful that any Grand Canyon National Park lodging options often book up roughly a year in advance!
If you don't have that kind of advanced notice, there are plenty of hotel options located outside the park in Tusayan (~10 minutes drive), Williams (~1 hour) and Flagstaff (~1.5 hours). Tusayan is closest to the Grand Canyon, but is a very small town without many other attractions or restaurants.
Flagstaff is a larger college town with lots of restaurants, breweries, shops, and other activities (like seeing petroglyphs at nearby Walnut Canyon), but is a further drive from the park. Williams is a small historic town on old Route 66 that falls somewhere in the middle of these two in terms of size and distance.
What to Do at the Grand Canyon
You will likely want 2 full days to explore the Grand Canyon itself. Do not underestimate the difficulty of the hikes, particularly if you visit during warm months!
Because the canyon hikes are out-and-back, it's sort of a reverse mountain; you end up with a hard, uphill battle after you've already burned through half the trail. For that reason, the rangers strongly discourage hiking from the rim to the river and back in a single day.
Plan on either hiking down to the river and staying somewhere in the canyon overnight or hiking only a portion of the trail and back up to the rim. There are various stop-off vistas with water sources and bathrooms that make for excellent turnaround points.
I loved hiking both the popular South Kaibab Trail and Bright Angel Trails, but was very happy that I turned around after 2-3 miles to head back up to the rim!
If you have some extra time to kill before heading out of northern Arizona, definitely check out Havasu Falls, Antelope Canyon, and/or Monument Valley as additional side trips!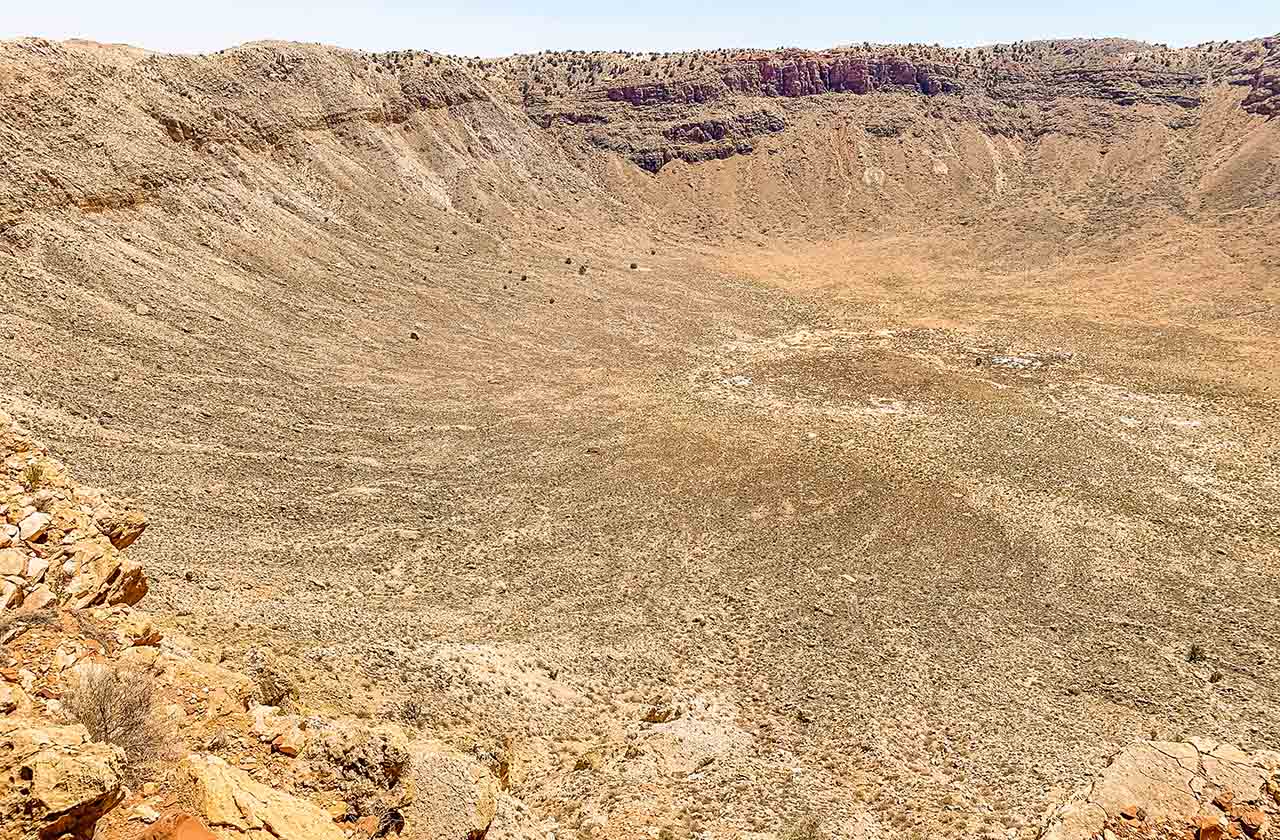 The crater is massive at 700 feet deep and 3/4 mile wide.
Day 6: Drive to Santa Fe
The drive from the Grand Canyon to Santa Fe is lengthy at about ~7 hours, so you should assume this drive eats up a full day of travel. That being said, there are plenty of stops along I-40 to make the most of it!
For starters, about an hour east of Flagstaff is Meteor Crater where you can see the impact remains of a meteor that crashed to earth 50,000 years ago. The crater is massive at 700 feet deep and ¾ mile wide.
It was used as a training site for the Apollo missions because of its similarity to the moon's surface. Pretty neat and something you probably won't see again given it's in the middle of the desert!

Make a Pit Stop in Winslow, Arizona
Another fun touristy pit stop to fill up on gas and food is Winslow, Arizona. This small town was made famous from the 1972 Eagles' hit "Take it Easy" with the lyrics:
"Now I'm a-standin' on the corner in Winslow, Arizona
With such a fine sight to see
It's a girl, my Lord, in a flatbed Ford
Slowin' down to have a look at me"
Across the street from your flatbed Ford photo op is Relic Road Brewing where you can pair a solid beer and burger before continuing along I-40.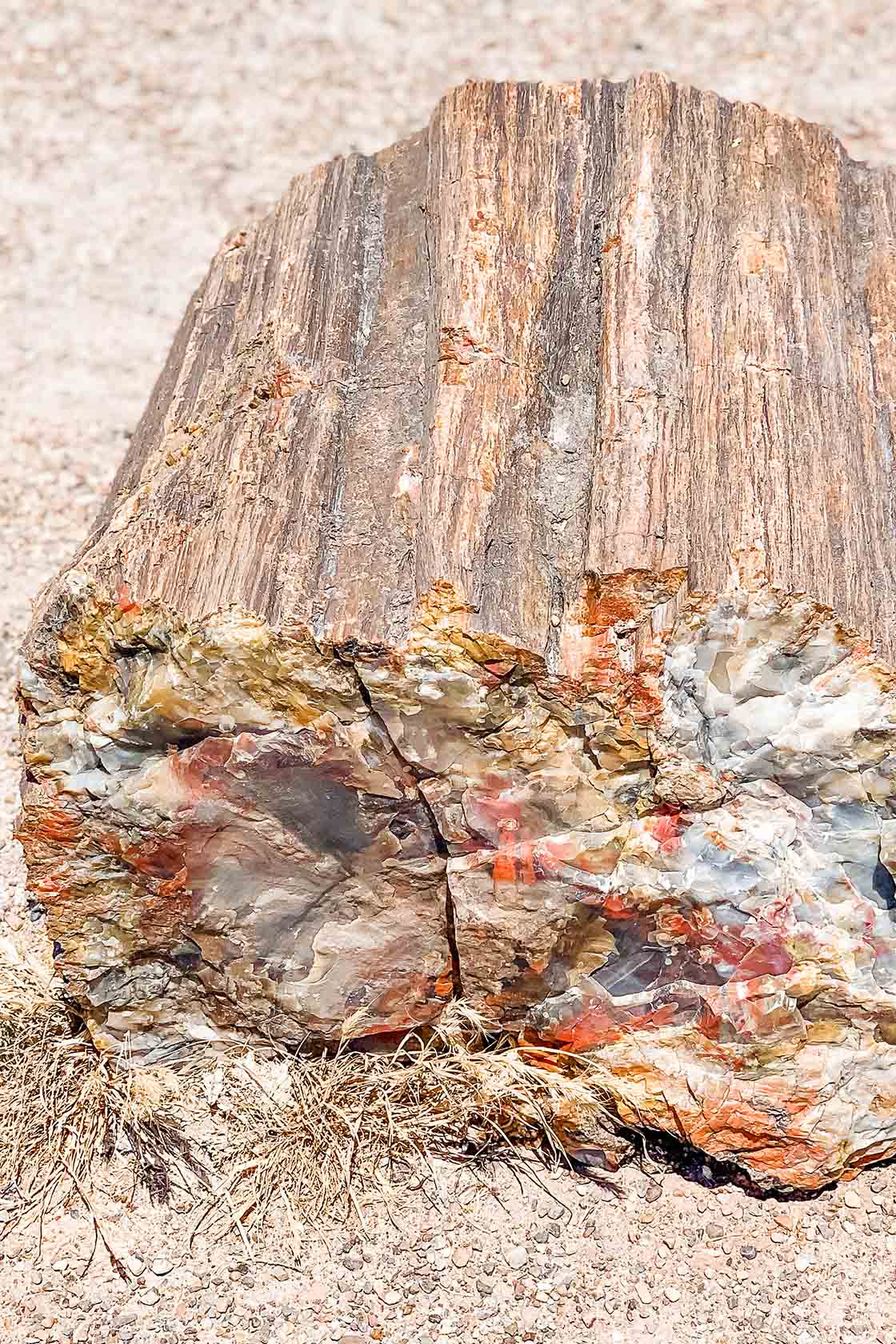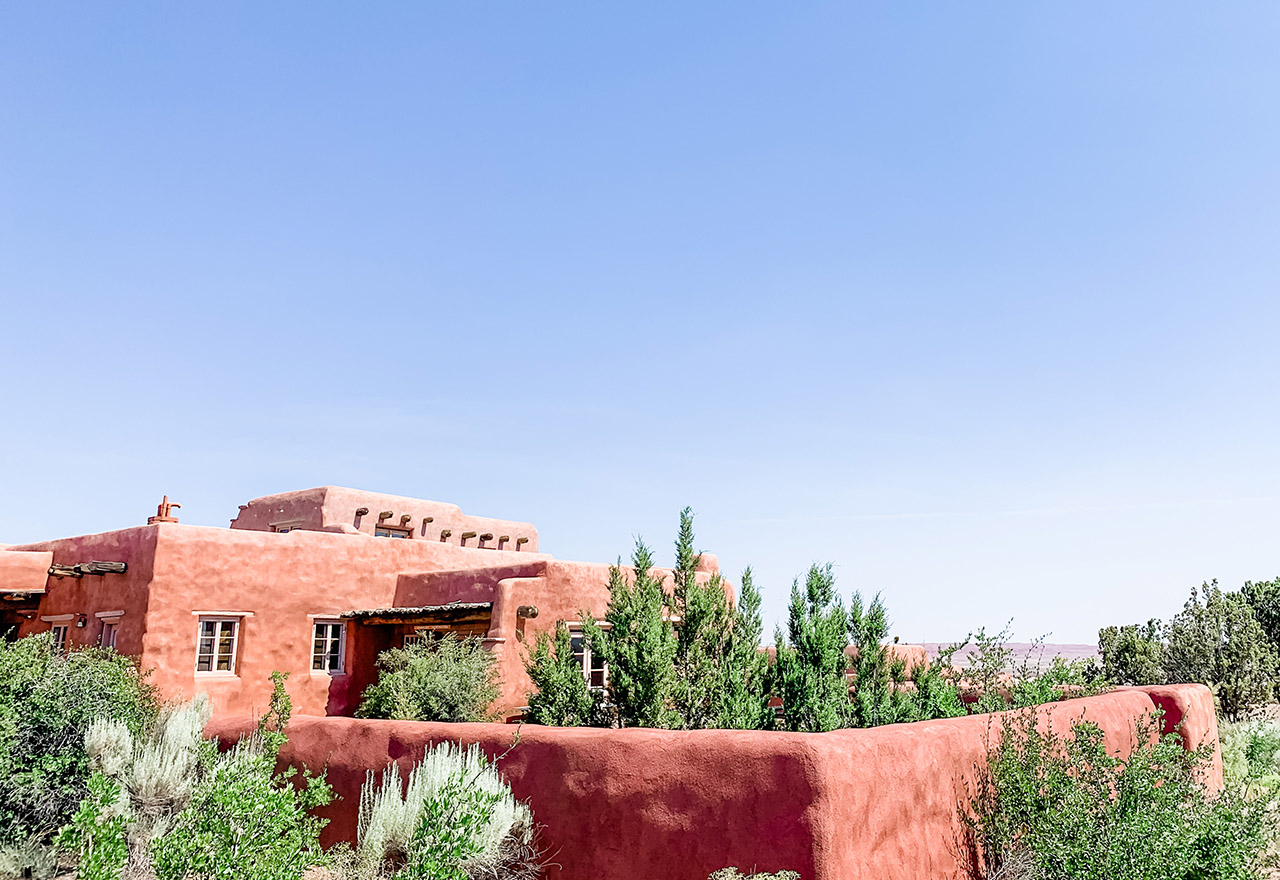 Painted Desert + Petrified Forest
Lastly, spend a couple of hours checking out the Painted Desert and Petrified Forest National Park where you can see ancient dinosaur-era crystallized logs and gradient-colored teepee mountains.
All of these stops remain en route to your next Southwestern destination!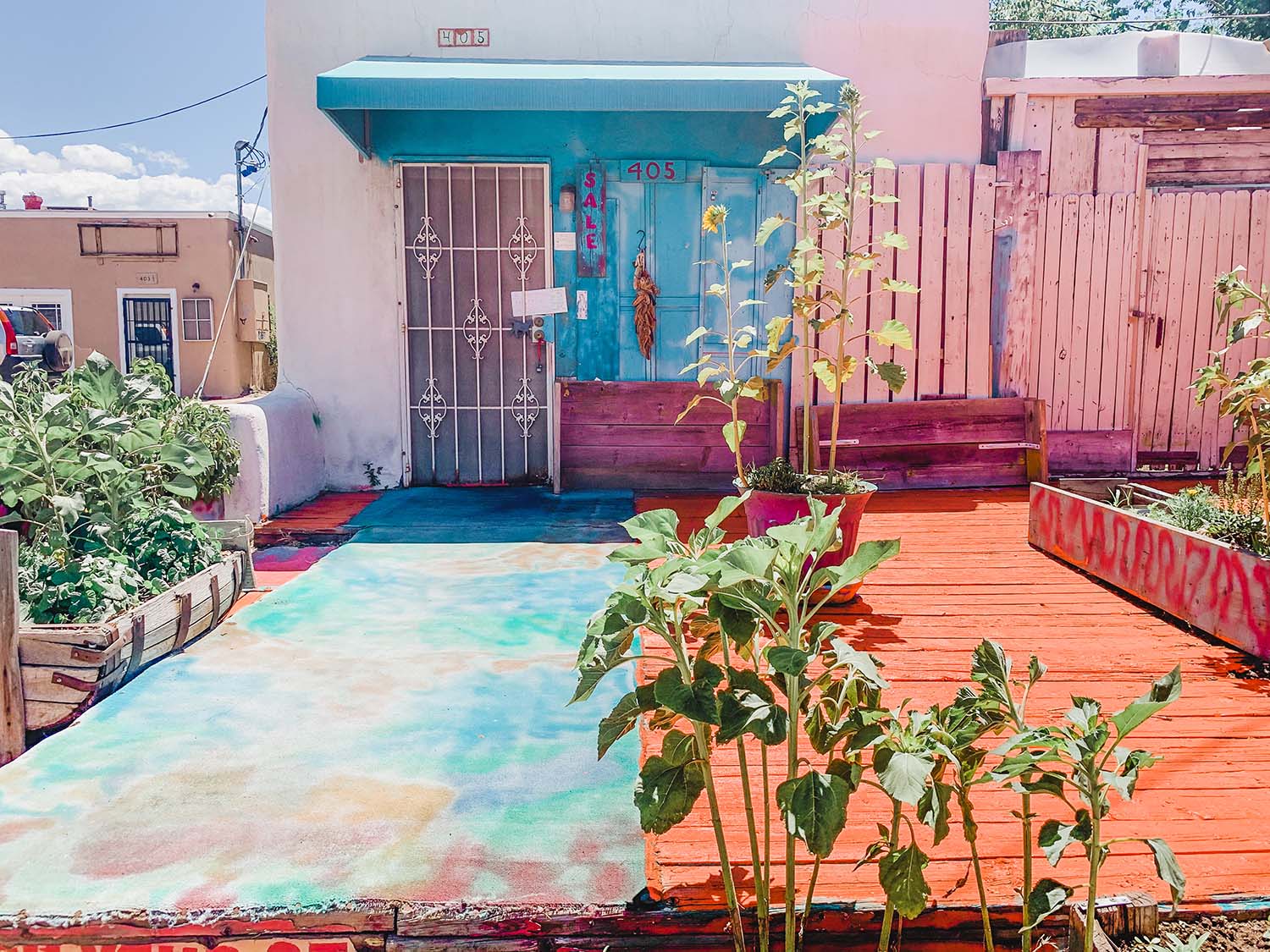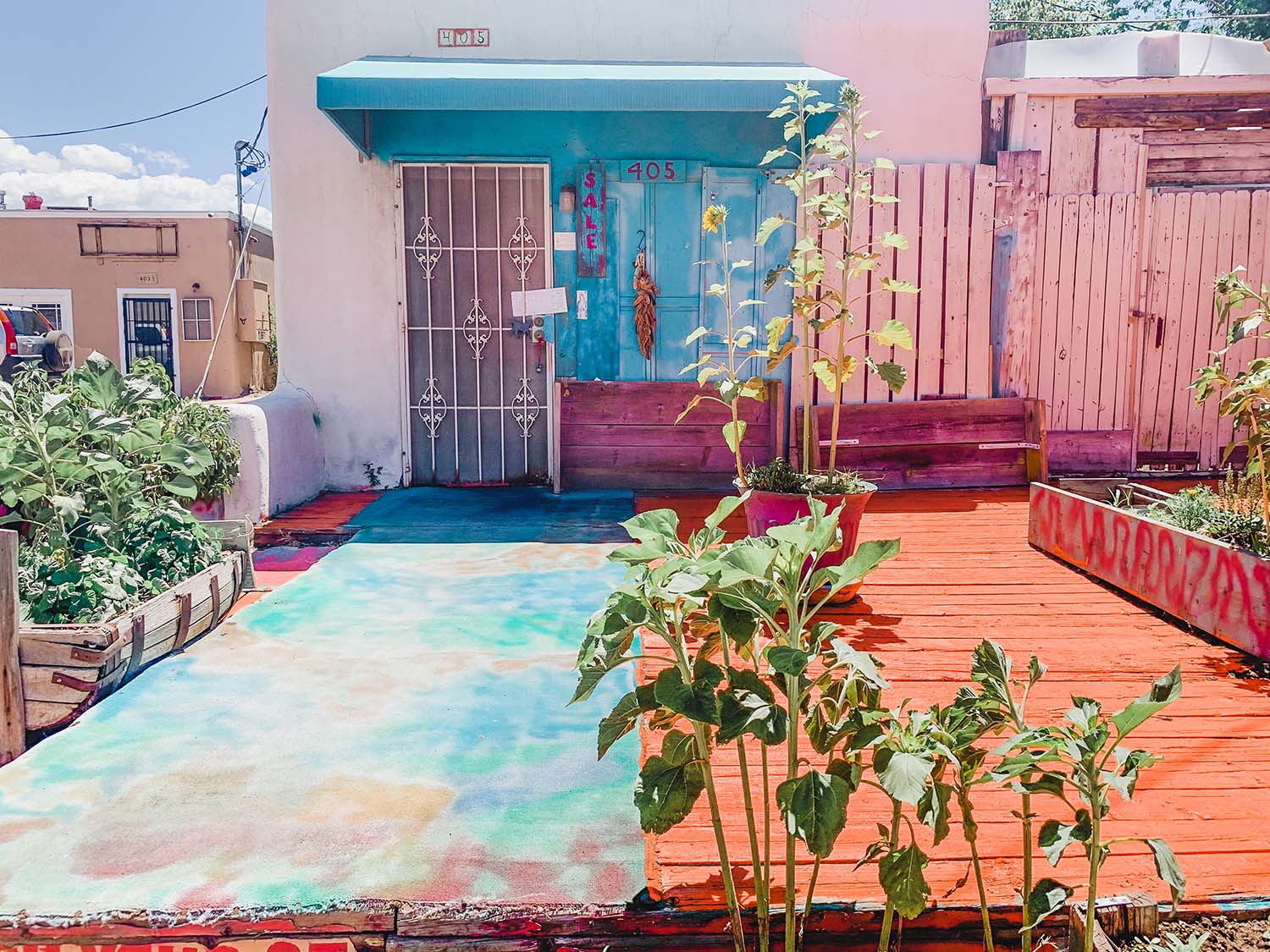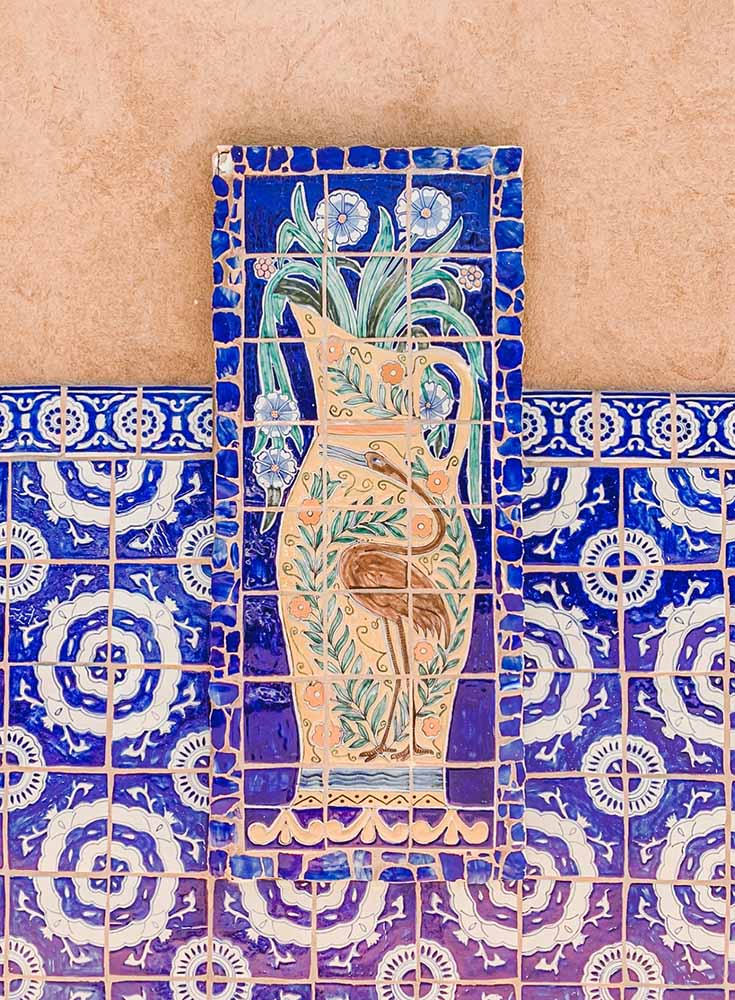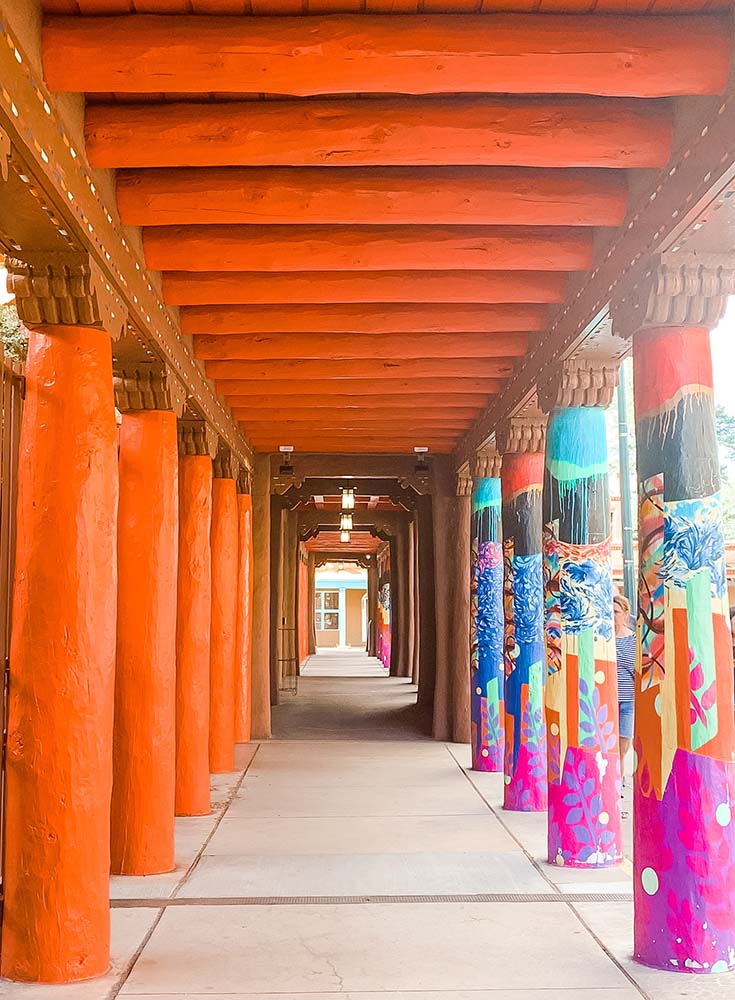 Day 7-8: Explore Santa Fe
Welcome to New Mexico! From the moment you pull into Santa Fe and see its beautiful Pueblo-style architecture, you know you've reached somewhere special. The town is rich with Mexican and Native American culture.
An amazing way to start your day in Santa Fe is at the Sage Bakehouse where you can sample their delicious artisan bread loaves, pastries, sandwiches, and quiches with a giant cup of coffee. I absolutely loved their homemade peach preserves atop some crusty sourdough!
You could spend hours wandering the tiny streets and shops of Santa Fe picking up perfect gifts – I scored a truly unique Mexican blanket, local salsa, and a painted silk scarf which were all absolute hits with friends and family.
Santa Fe is also an art lover's dream with several local galleries and museums, including the Museum of International Folk Art and the Georgia O'Keefe Museum.
Where to Eat + Drink in Santa Fe
After a long day of walking around, grab a cocktail and a seat with a view at The Bell Tower Bar, a rooftop bar inside La Fonda hotel near the main square.
Santa Fe's delicious food scene carries through to dinner. I'd highly recommend La Choza Restaurant to try NM's famed red and green chili tacos. If you're in the mood for Indian food, Paper Dosa is outstanding – foodies truly can't go wrong in this town.
Other popular spots include Modern General Feed and Seed, Paloma Restaurant, and The Pantry.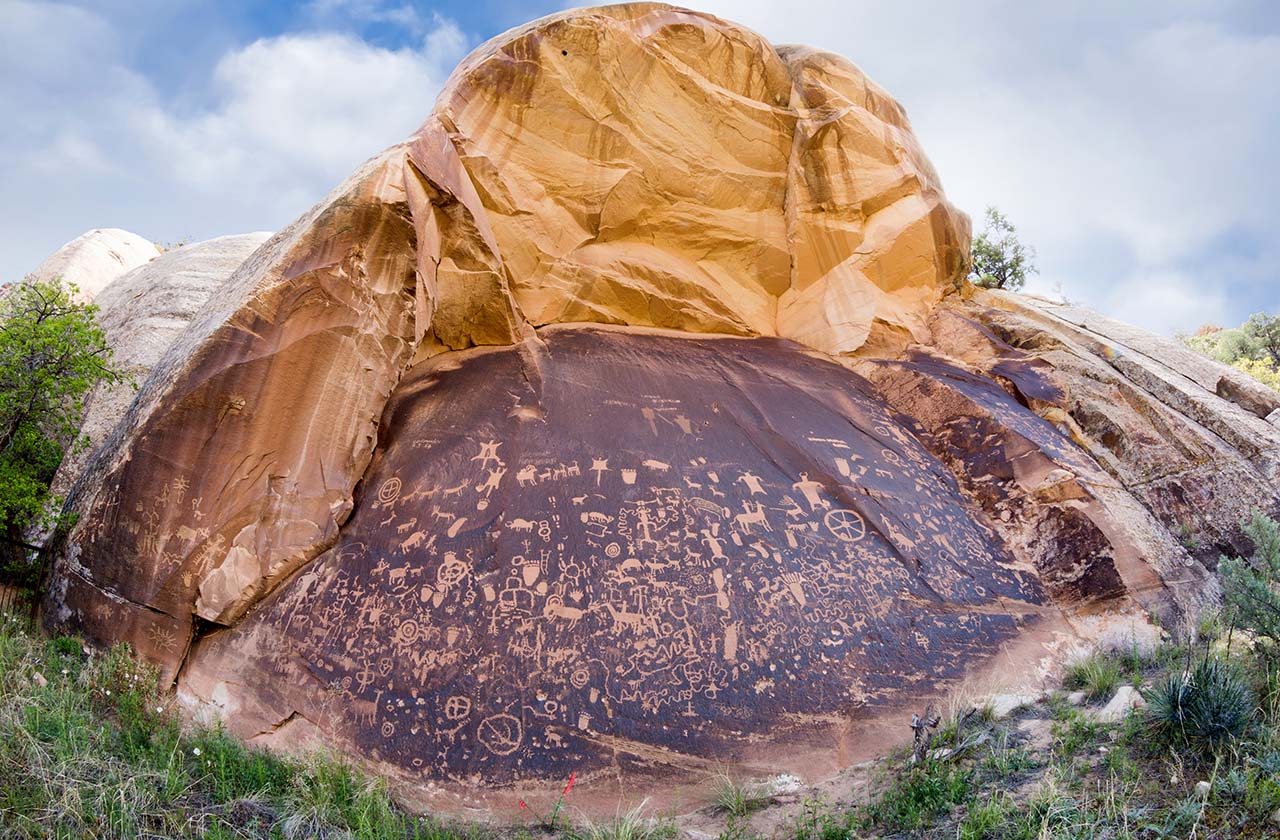 Newspaper Rock has one of the largest collections of prehistoric petroglyphs in the U.S.
Day 9: Drive to Moab
The drive from Santa Fe to Moab is another long day of road tripping at about 6 hours. You can help break up the drive by stopping at various ancient ruins along the way, such as the Pueblo settlements of Bandelier National Monument, the beautiful Puye Cliff Dwellings, and/or Mesa Verde National Park.
Closer to Moab, check out Newspaper Rock where you can see one of the largest collections of prehistoric petroglyphs in the U.S.
If you have some more time to extend this leg of the trip, consider adding on Great Sand Dunes National Park where you can sled down the sand dunes or the Four Corners Monument where you can place your feet in 4 states at the same time.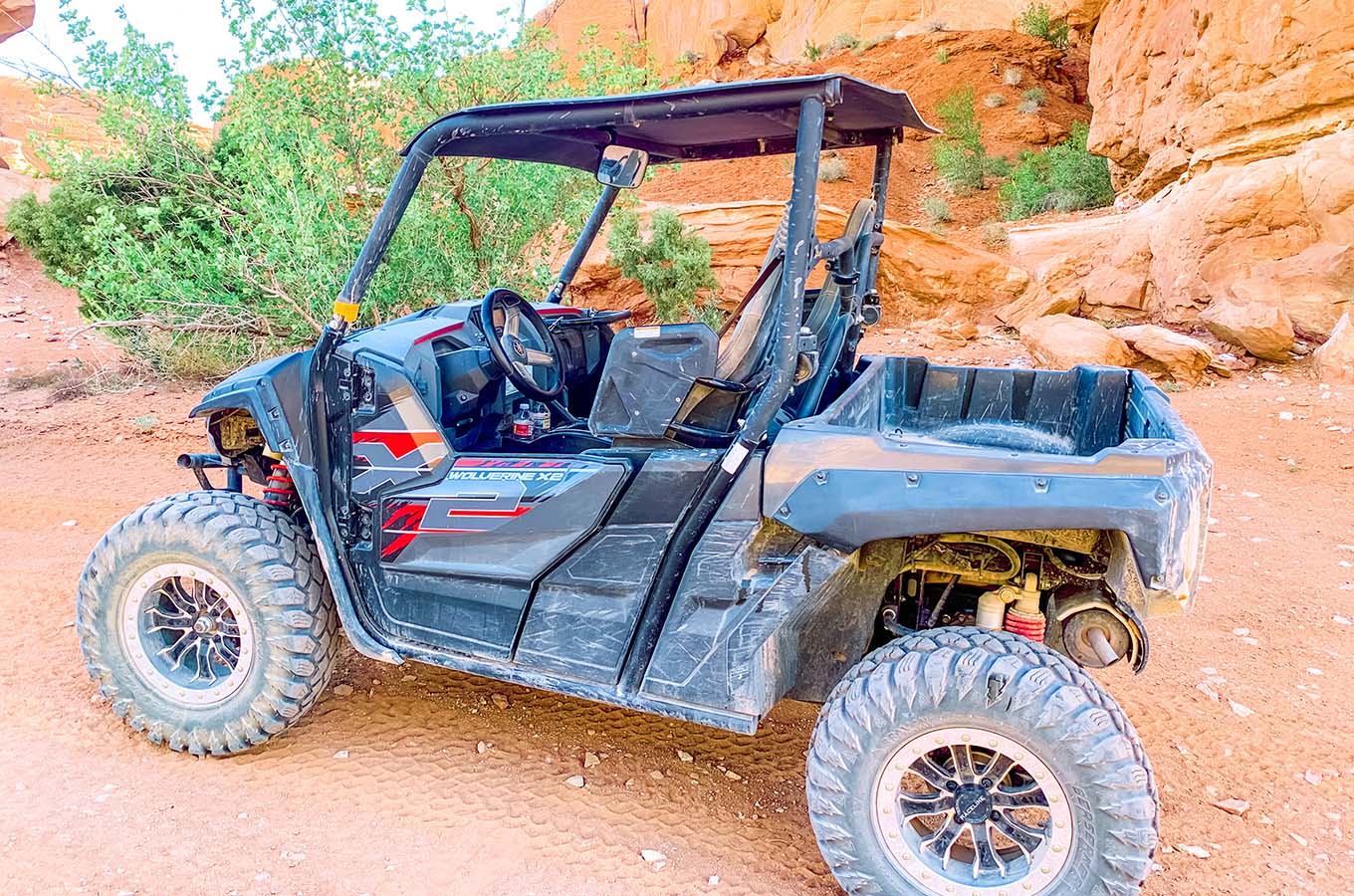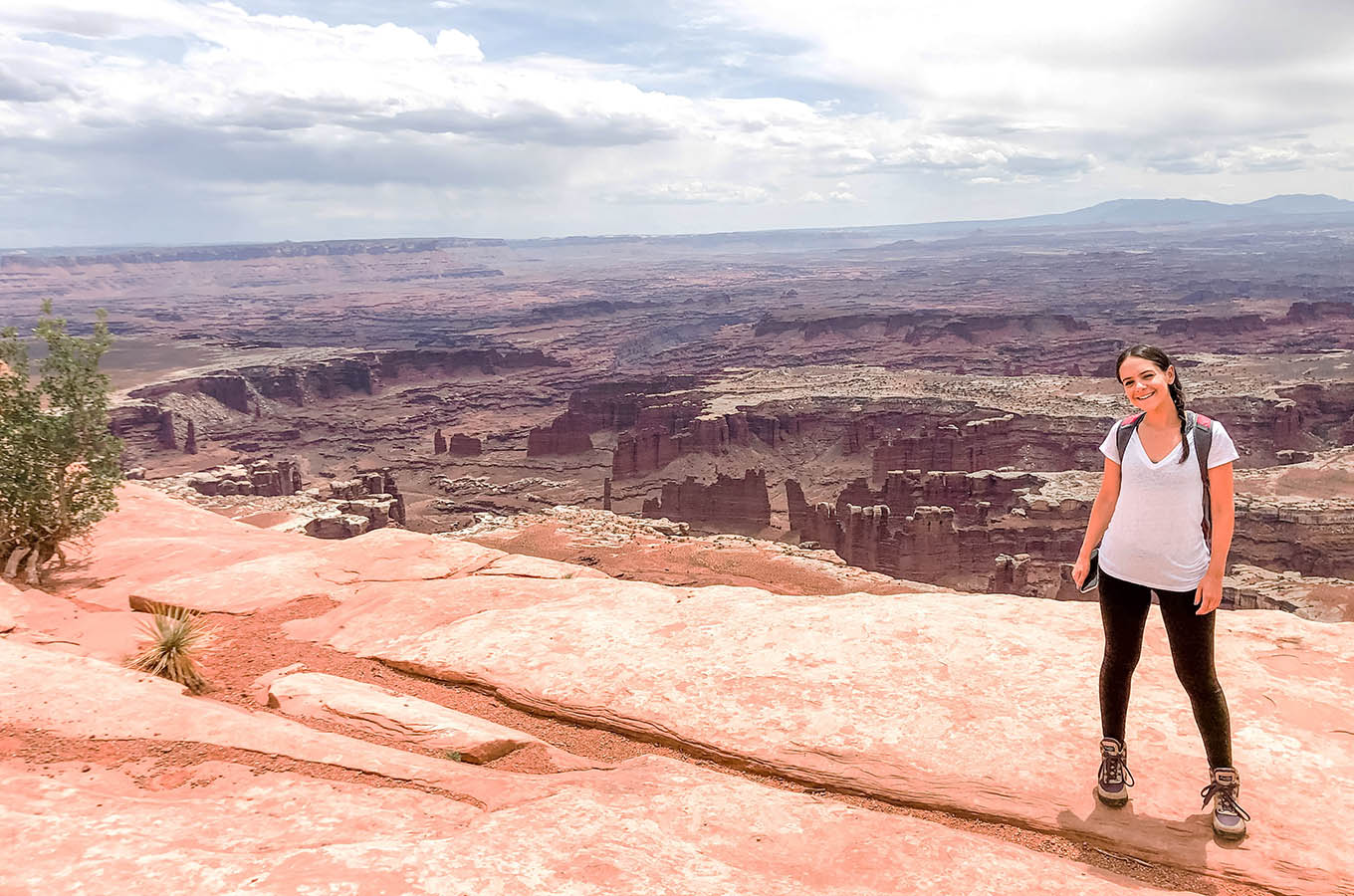 Day 10-12: Explore Moab
With a Mars-like red rock landscape, two national parks, and tons of adventurous off-roading activities, the town of Moab is a must.
Before heading out for the trails, you will definitely want to fuel up with a flat white or egg sandwich at Moab Garage Co.
I visited this cute café multiple times during my stay to try their salads, sandwiches, and their special Nitroccino (essentially, an espresso milkshake)!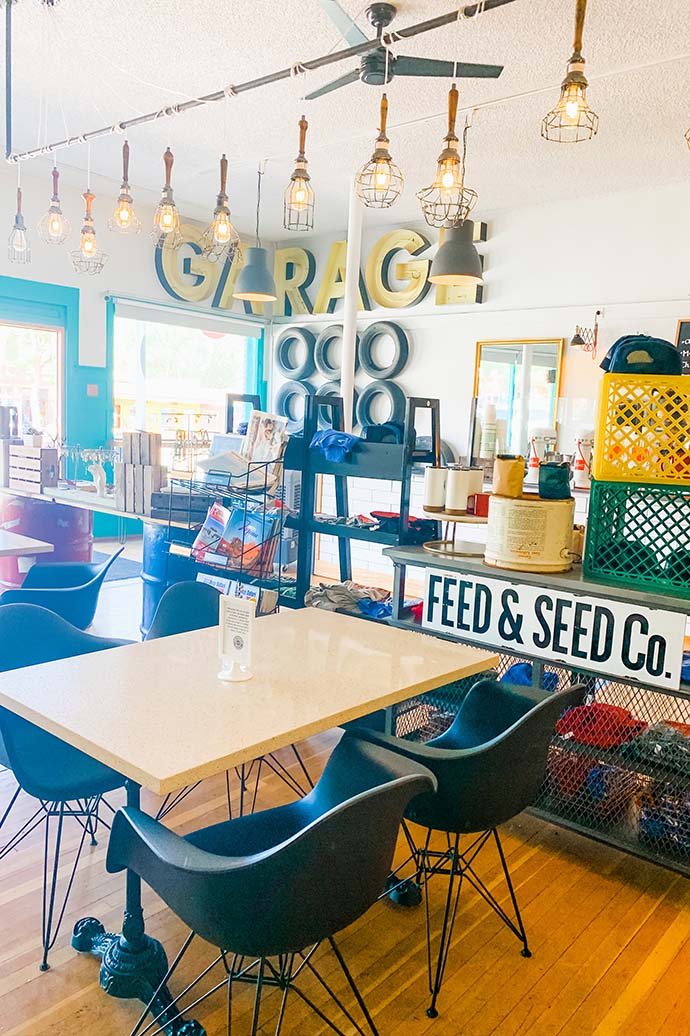 You will want a full day to explore each of Arches and Canyonlands NP's, but don't forget to leave some extra time to explore the town and take in a Hummer or ATV tour!
This town is famous for its off-roading trails and you will see loads of ATV's trolling down the main street alongside the cars.
I took an ATV excursion with High Point Hummer & ATV Tours and had the BEST time speeding around the bumpy terrain outside Canyonlands at the Merrimack and Monitor Buttes. Other super popular off-roading trails nearby include Hell's Revenge and Fins & Things.
Where to Eat in Moab
An extremely popular (outdoor) lunch spot to check out is the Quesadilla Mobilla food truck where I devoured a cheesy, spinach, and sweet potato combination that I will never forget!
I'd also recommend Fiesta Mexicana, Miguel's Baja Grill, Jailhouse Café, and the Moab Brewery (you'll see their beers on sale throughout Utah)!
Where to Stay in Moab
There are plenty of different places to stay in and around Moab including VRBO's with desert vista backyards, camping in Dead Horse Point State Park, and hotels at various price points.
I loved the pool and restaurant at the Hilton's Hoodoo Moab, but also enjoyed a couple of relaxing nights at a VRBO just outside town—the stargazing is crystal clear!

Day 13-14: Explore Salt Lake City
This city has so much to offer! Depending on what time of year you visit, you can spend your days skiing in nearby Park City or dipping your toes into the cool waters of the Great Salt Lake.
The city is set alongside the mountains so you get the benefit of many hiking trails and nature activities plus a trendy and well-established food scene.
Ensign Peak Trail just north of Capitol Hill is a lovely way to get a lay of the land and see the entire city from above. I loved walking around the Sugar House neighborhood and enjoying al fresco beer flights at the Wasatch Brew Pub.
There is also scooter-sharing all over SLC and it's a fun way to breeze through different neighborhoods!
Where to Eat in Salt Lake City
I did my fair share of dining in this town and would highly recommend The Rose Establishment for chrysanthemum lattes and sweet treats.
Head to Current Fish & Oyster for incredibly fresh and upscale seafood.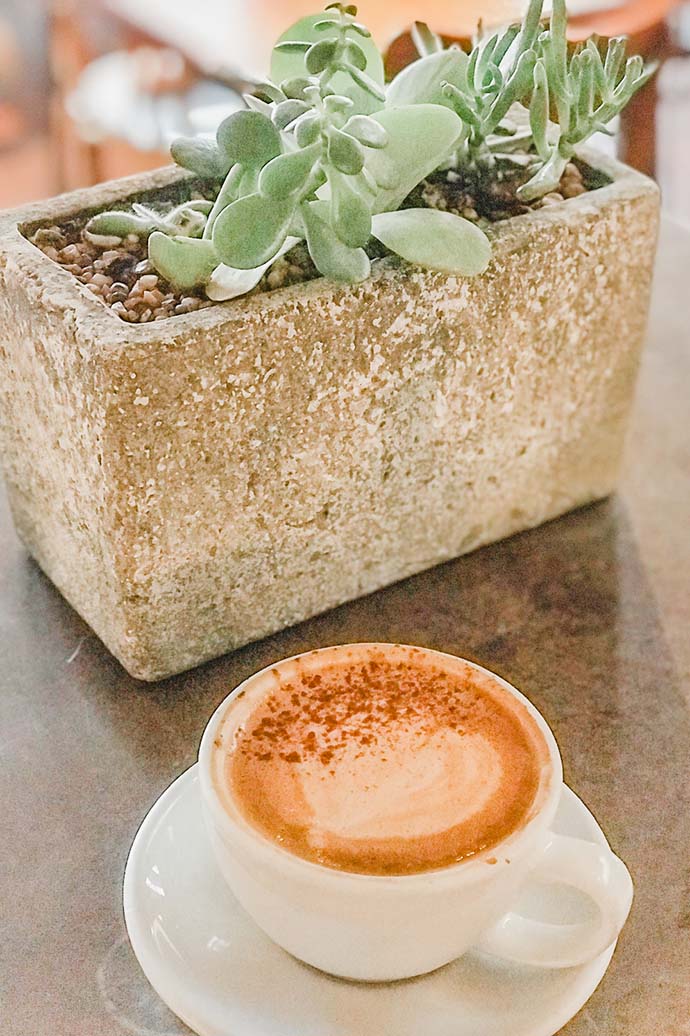 And don't miss out on Crown Burger! This SLC fast-food spot is famous for its pastrami topped cheeseburgers…which are even more delicious than they sound!
And don't forget the fry sauce – Utah has a longstanding obsession with this ketchup and mayo combo; you'll see it on nearly all fried food menus!

Outside of Salt Lake City
A couple of must-do quick drives just outside the city include Antelope Island State Park where bison roam freely, as well as the Bonneville Salt Flats where you'll feel like you've traveled all the way to Bolivia!
Access to these salt flats is free via a rest stop west on I-80. You can even drive on it! The Bonneville Speedway nearby holds numerous land speed records for 400+ mph on the salt surface.
Just make sure to give your car a thorough scrub afterward to scrape off the corrosive salt, as well as whatever other red dirt your car has collected on this ultimate Southwest itinerary!

And there you have it, folks! The ultimate Southwest USA road trip itinerary. Are there any hot spots you would add to this route?