About 45 minutes north of Puerto Vallarta you will find the 1,500 acre peninsula of Punta de Mita. Many people have never even heard of it! This beautiful location is home to luxurious resorts such as the Four Seasons and the St. Regis as well as the beachfront boutique hotel, Hotel Cinco. Punta de Mita has some of the best surf breaks in the area and is just a short boat ride away from Las Marietas Islands where you can see dolphins, sea turtles and even the Blue-footed Booby.
For my 21st birthday I decided to plan a girl's trip down to Punta de Mita. Our two bedroom suite at the Hotel Cinco could sleep six, but due to the Swine Flu outbreak at the time, I could only convince my two best friends that they weren't going to die in Mexico. So the three amigas settled into their massive suite and prepared for a week of fun and relaxation.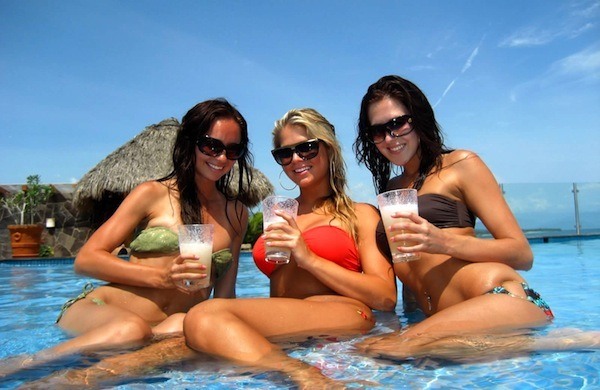 The small but luxurious hotel, Hotel Cinco, promotes an "organic living experience in a refined atmosphere" providing local farm and fish fare at their restaurants as well as yoga & paddleboarding lifestyle camps at their Aquacenter. Over the course of the week we worked on our bronze on the rooftop pool, took a boat out to visit Las Marietas Islands for a snorkel with the dolphins and got a surf lesson with surf instructor, Antonio.
Day trips from Punta de Mita are also a breeze! One day we decided to spend the day in Puerto Vallarta and ended up taking a zip-lining tour through the rainforest. Also, just a twenty minute drive from Punta de Mita is the surf town of Sayulita. While Sayulita draws in big crowds for the awesome surf it is also a popular spot for amazing food and incredible art. We spent a day soaking up the sun in Sayulita, had a delicious lunch at Don Pedro's and ended the day with some healthy smoothies.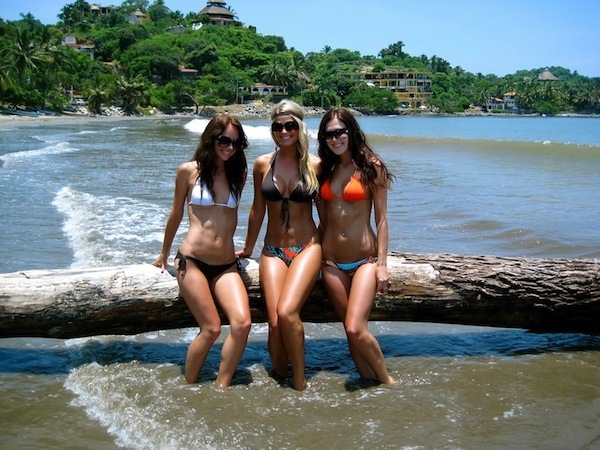 While I love Cabo San Lucas for having incredible nightlife and countless adventure activities, I also love Punta de Mita for the calm and isolated beach atmosphere. Instead of going out to bars and clubs, we took the opportunity to relax and have quality time together each night on the rooftop below the star-filled sky. It's the perfect location to feel like you're miles away from any tourism yet you're still close enough to visit popular tourist destinations nearby. Punta de Mita is the perfect destination for a romantic getaway, a girl's trip or a healthy lifestyle retreat. I know I can't wait to go back!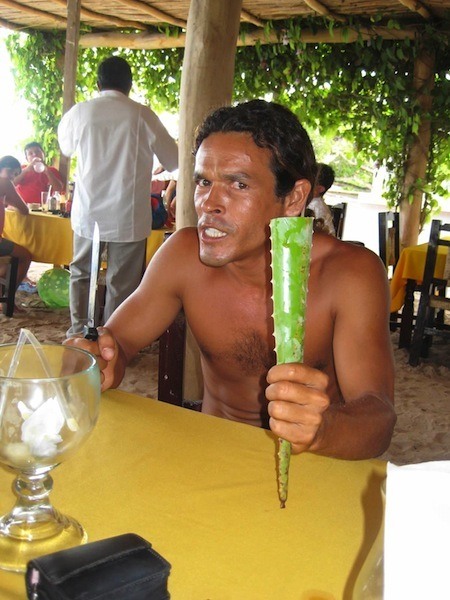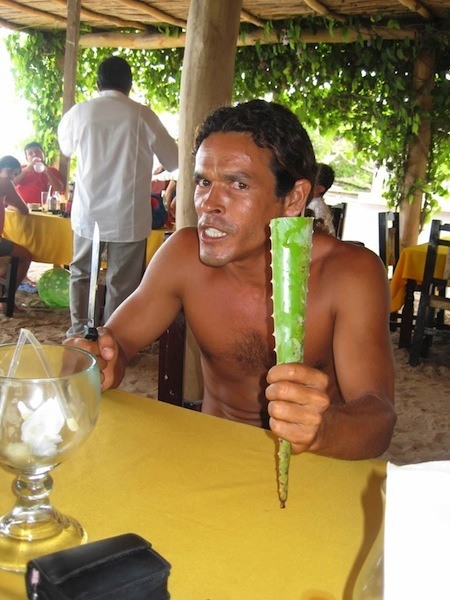 Want to read about our near death experience in Puerto Vallarta with a Burmese Python?
What Happens in Puerto Vallarta, Stays in Puerto Vallarta >>
The fun continues with photos from Punta de Mita, Sayulita and Puerto Vallarta >>