The Matakana Village Farmer's Market is the most picture perfect market I've ever seen! It's located just outside of Auckland and is open on Saturdays from 8am to 1pm. Each vender has an old wooden stall and they have everything set up along a quaint little river bank. I went with three hungry boys who tried just about everything. Whitebait fritters, meat pies, organic fruit shakes, buffalo burgers…
There was so much good stuff!
I indulged in some mallow puff type thing and a few other sweet treats. (I have such a sweet tooth!) Everything was organic and fresh so it was hard not to try every single thing. There were venders selling homemade concoctions of fruit preserves, fisherman selling the daily catch and plenty of cooks making up delicious dishes for the crowds of people!
Take a peak inside the Matakana Village Farmer's Market through the eyes of my appetite!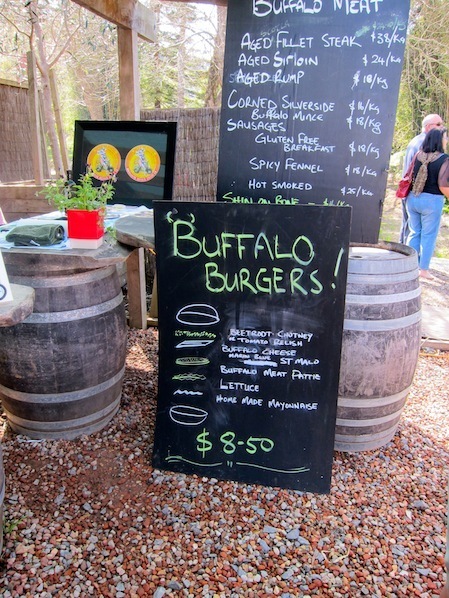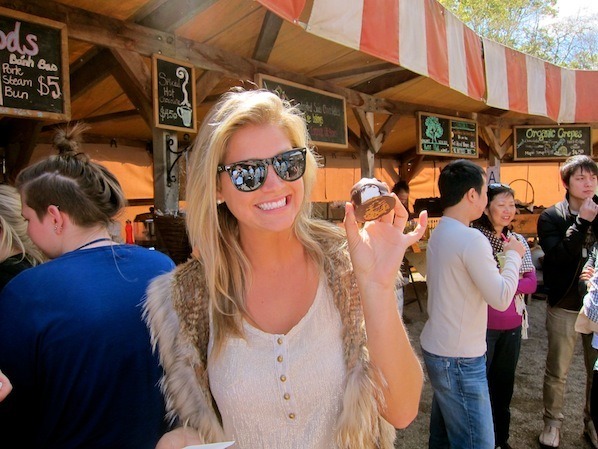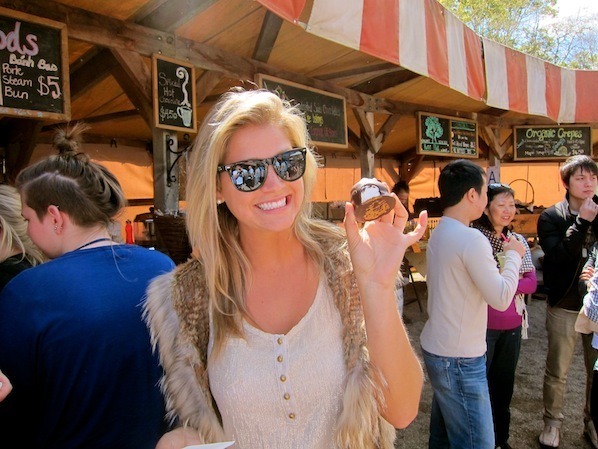 What's your go-to Farmer's Market food?