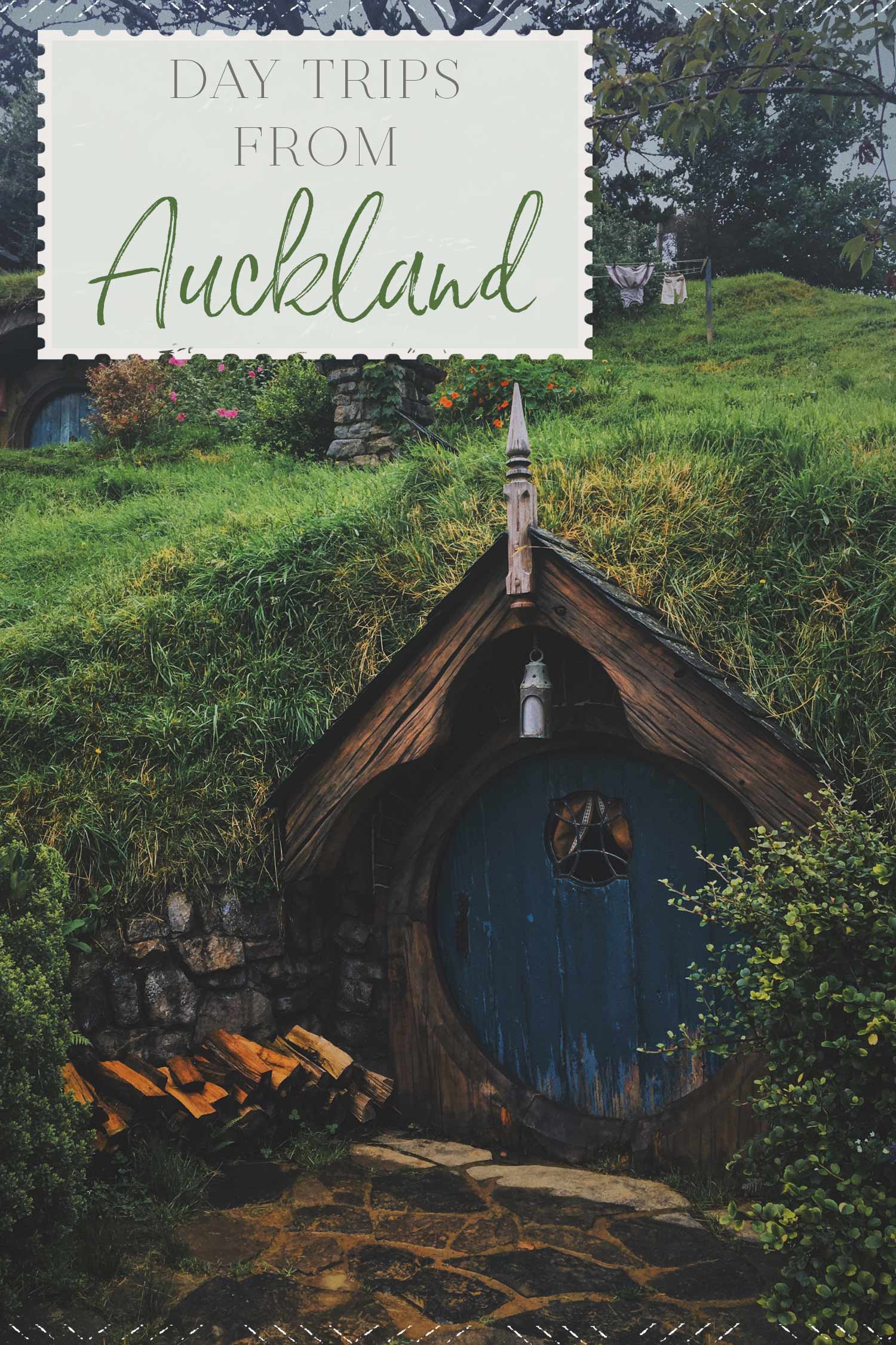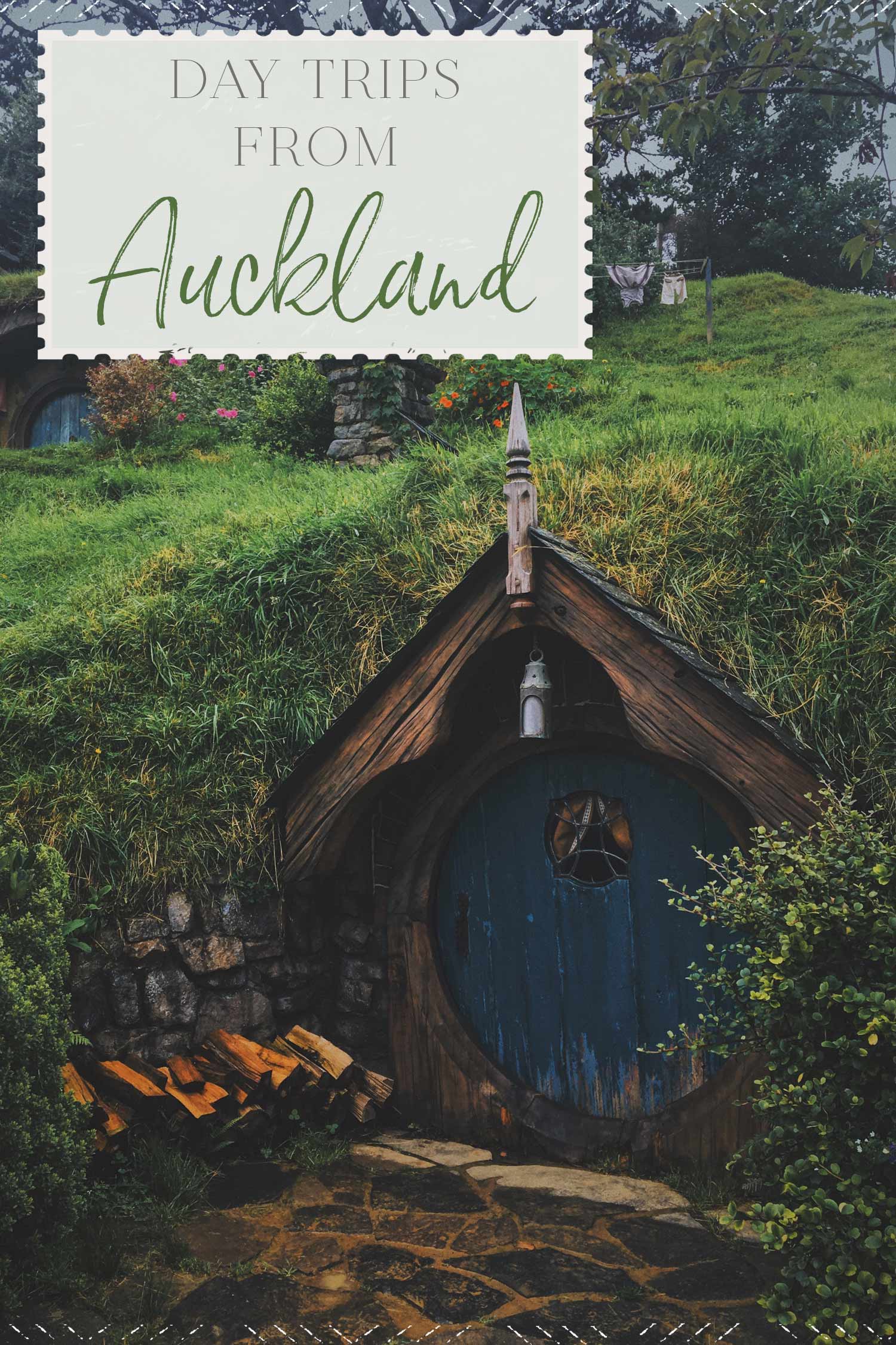 The largest city in New Zealand, Auckland is located on the North Island of the country. It is a must-visit city, and it is also the perfect base for exploring the natural wonders of the area.
With beautiful national parks, glacier trekking, and endless extreme sports, New Zealand is a place like no other. While Auckland is gorgeous, you just have to get out of the city to truly experience the raw beauty.
Ready for the adventure of a lifetime? Here are a few of my favorite day trips from Auckland.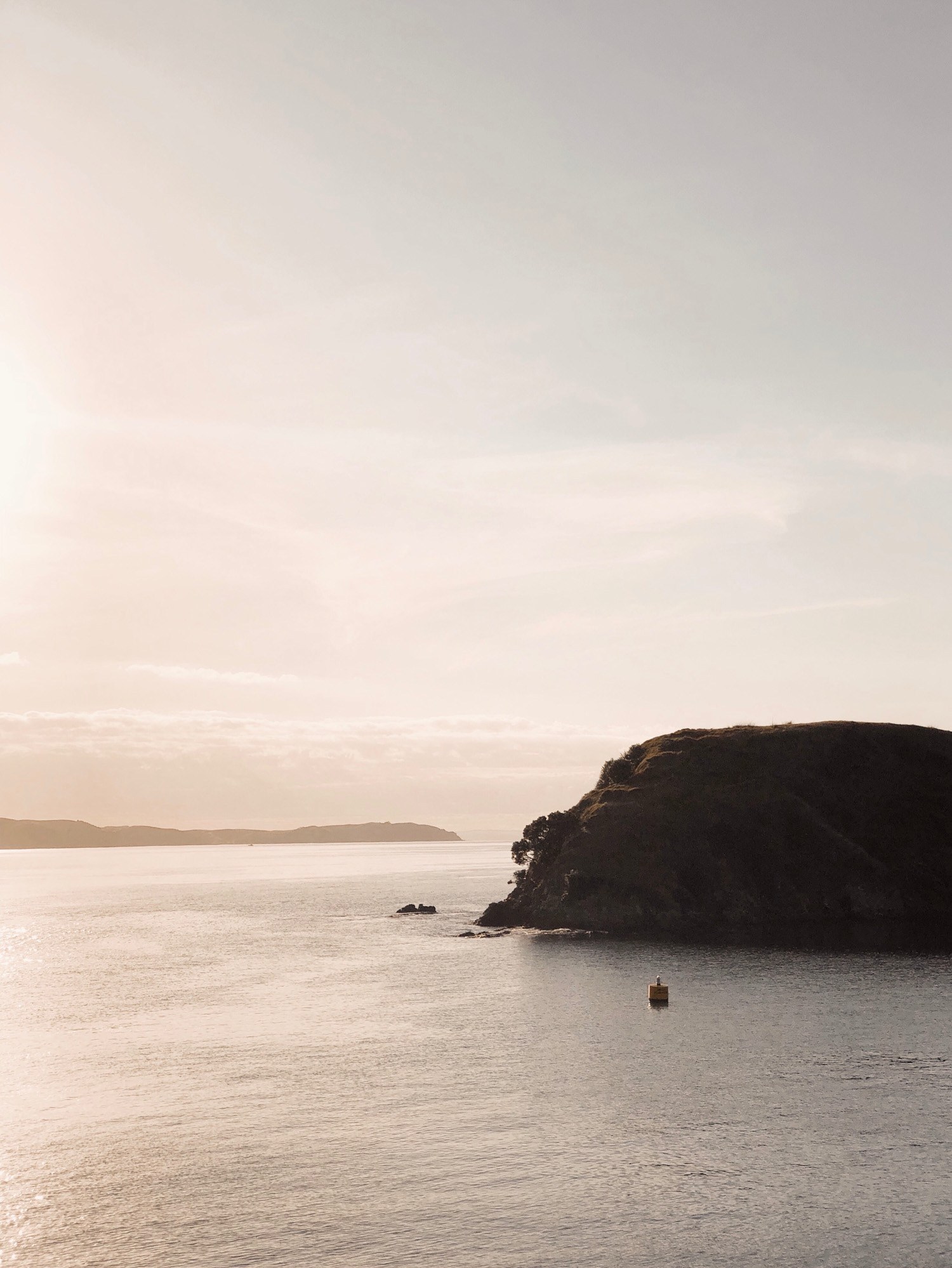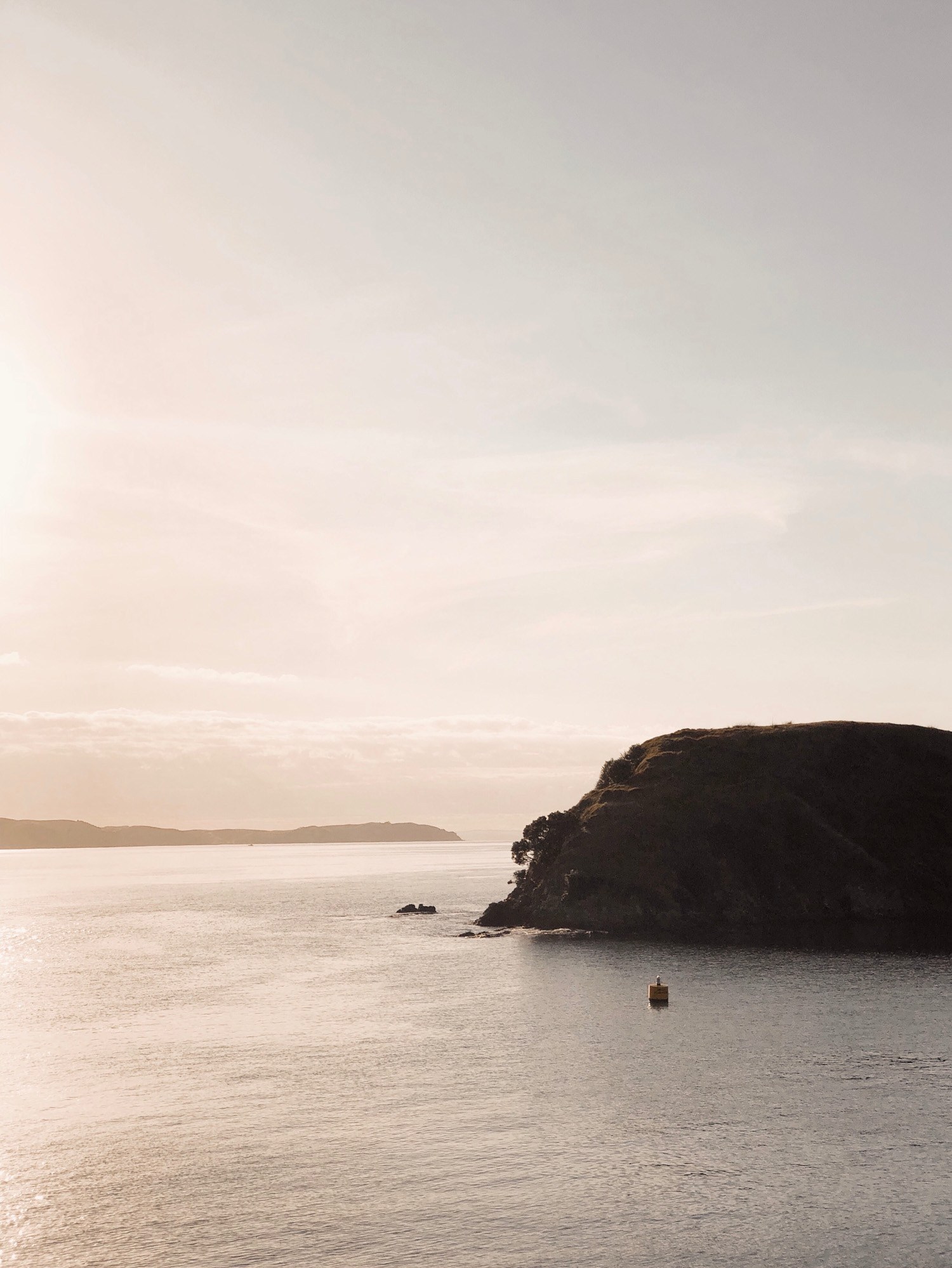 Waiheke Island
30 Minutes by Ferry
The most populated island in the picture perfect Hauraki Gulf, you can get to Waiheke Island in just over a 30-minute trip on a ferry from downtown Auckland. For stunning beaches along with primo olives and wine, this is the place to be.

Waitakere Ranges
40 Minutes by Car
New Zealand is famous for its lush natural landscapes and when you're travelling through the Waitakere Ranges you'll see why this place is renowned. I drove through this pristine mountain range to experience the black sand beaches of the coast line (which are perfect for surfing by the way).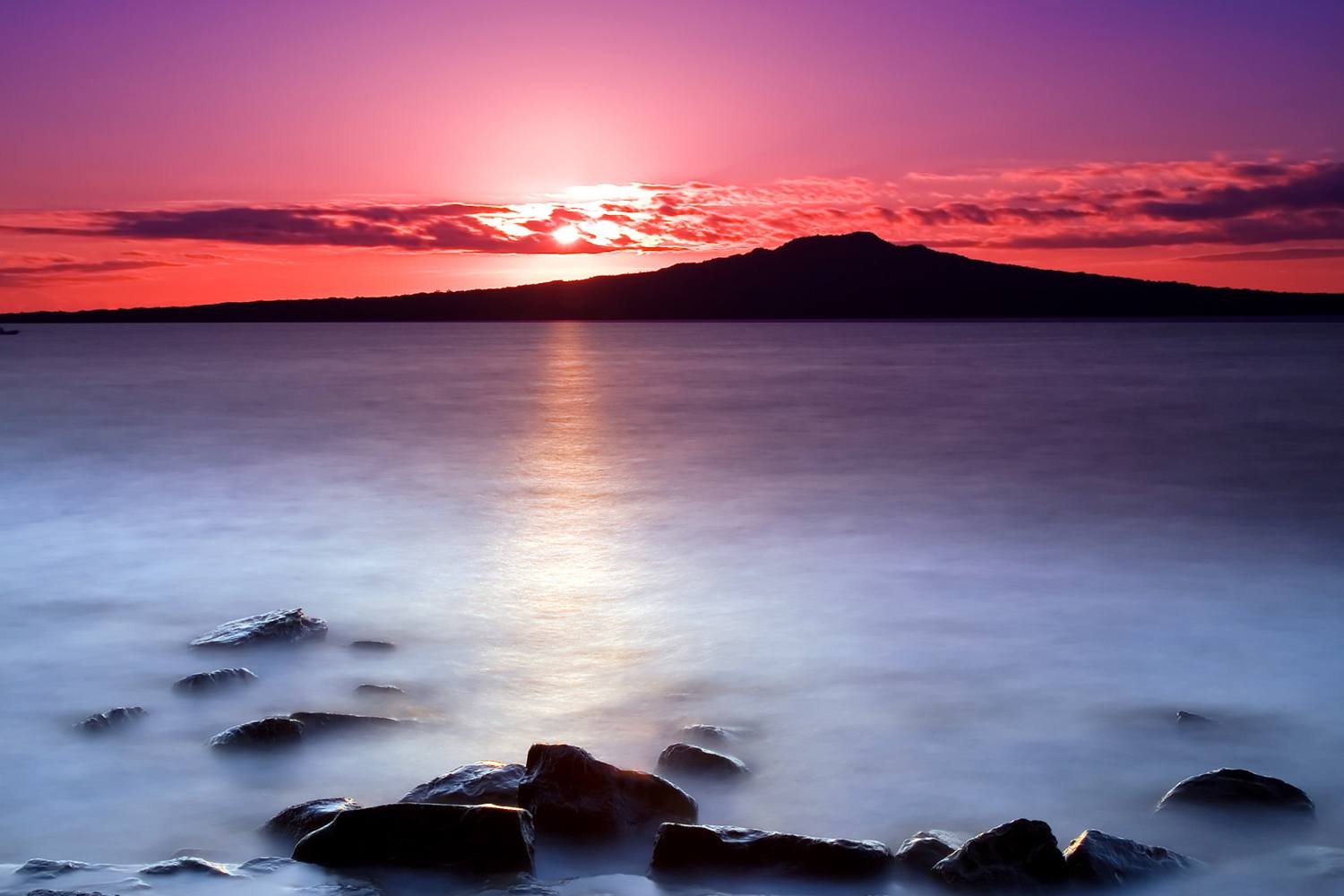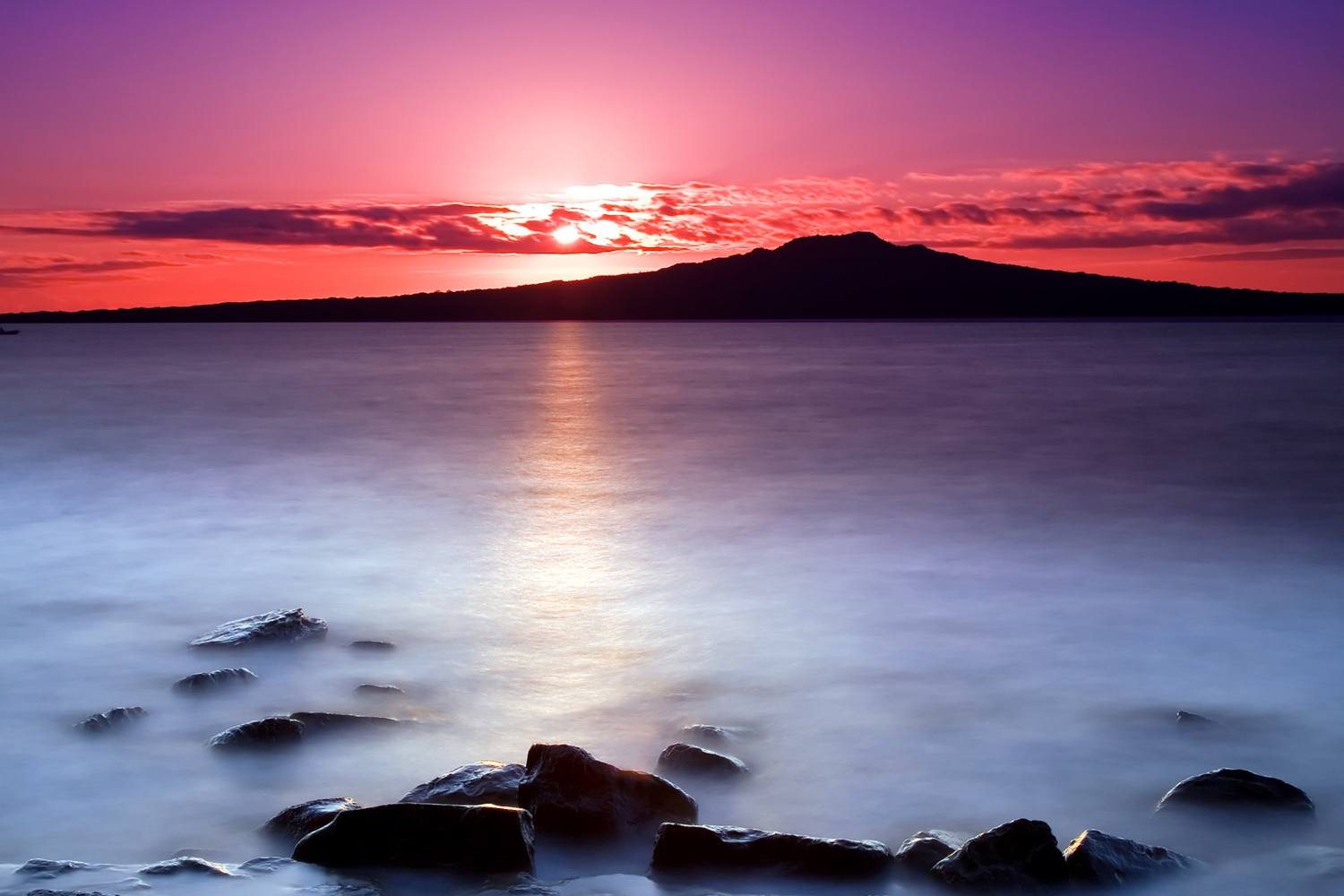 Rangitoto Island
25 Minutes by Ferry
The youngest volcanic island in New Zealand, Rangitoto Island just emerged from the water about 600 years ago. This is the perfect place for a hike and, while you'll definitely want to get some shots from above here, you should note that New Zealand has some drone restrictions.

Great Barrier Island
4.5 Hours by Ferry, 1 Hour by Flight
Sitting in the Hauraki Gulf, the Great Barrier Island is 100 kilometers (62 miles) northeast of Auckland. This is one of the largest islands and it has a diverse landscape. On the east coast, you'll find high cliffs towering over white beaches that are perfect for surfing.
On the western shores, there are sheltered harbors with calm sandy beaches that are perfect for long afternoon in the sun.
Around 60 percent of the Great Barrier Island is protected by the New Zealand Department of Conservation so you can experience truly pristine flora and fauna here.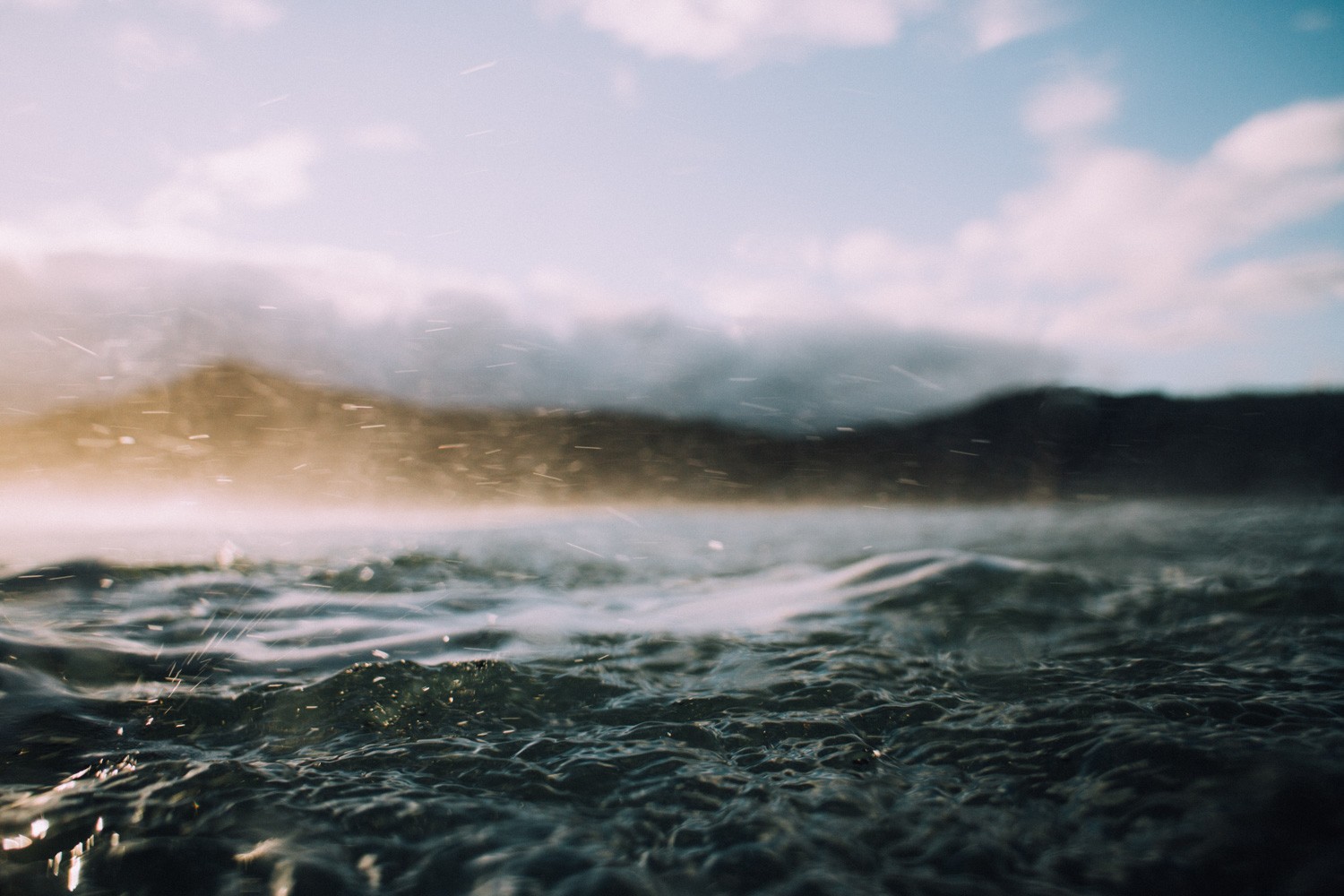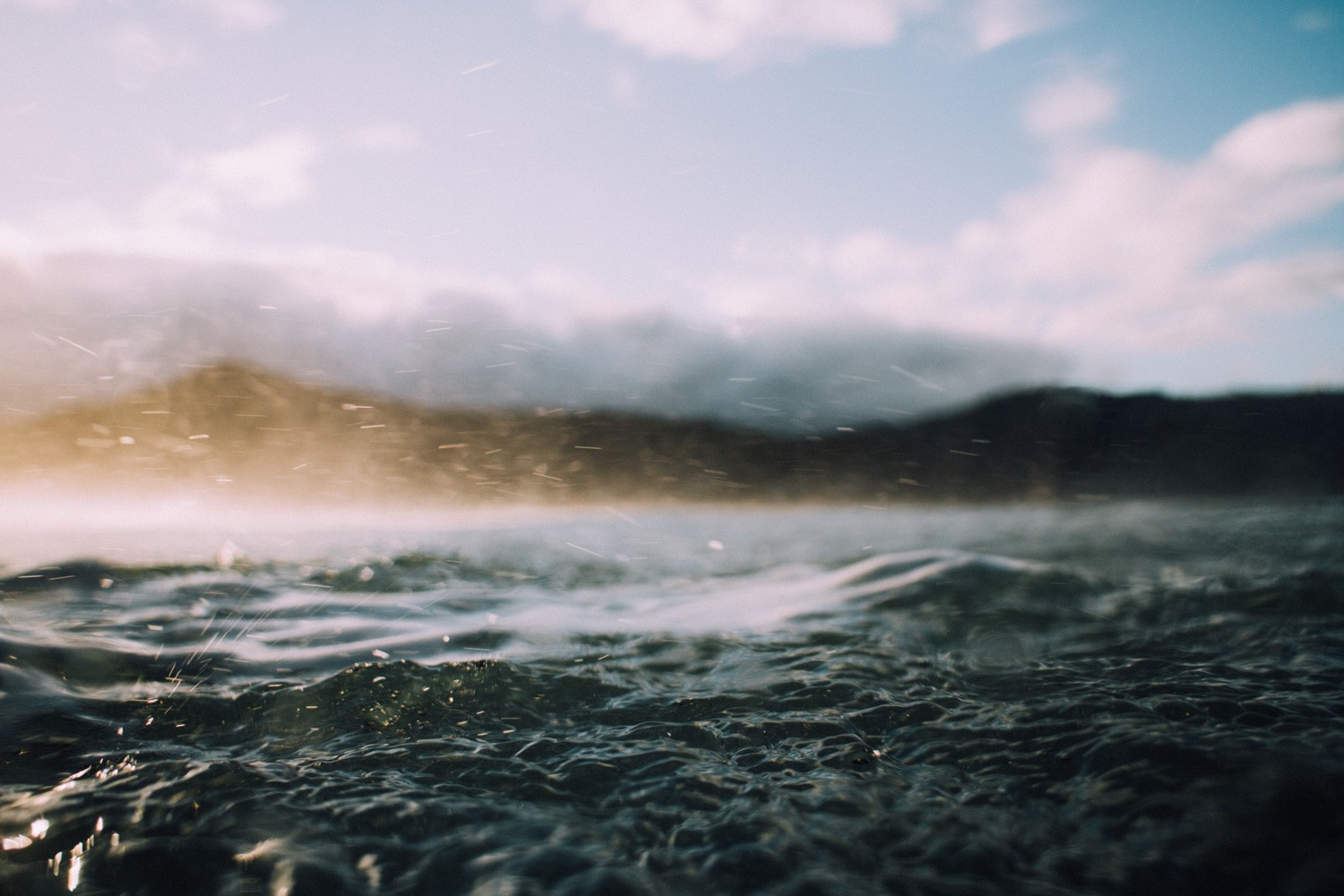 Piha Beach
50 Minutes by Car
Welcome to the most famous surf beach in New Zealand. This stunning black volcanic sand beach is located 45 minutes west of Auckland and it's one of the Kiwi's fave getaways.
It's a wild beach so pack a picnic and, if you have time, it's worth staying in a bed and breakfast or cottage for a rural getaway. You can get surfing lessons here, abseil down Piha canyon, or just trek around.

The Coromandel Peninsula
2 Hours & 40 Minutes by Car, 2 Hours by Ferry
Famous down under for its sweeping plains, dramatic cliffs, lush rainforests, and perfect golden beaches, the Coromandel Peninsula is just an hour and a half drive from Auckland (and so worth the trip!)
One of the best treks in New Zealand, the Pinnacles walk along Kauaeranga Kauri Trail is a must-do if you truly want to take in the natural beauty of this island down under. It is a full day walk (eight hours) so you definitely want to come prepared.
It's the path that bushmen and gold miners used to take and it's a cool way to get a glimpse into how life would have been so many year ago. There are some quaint little overnight spots to stay along the way so I'd recommend breaking it up into two days if possible.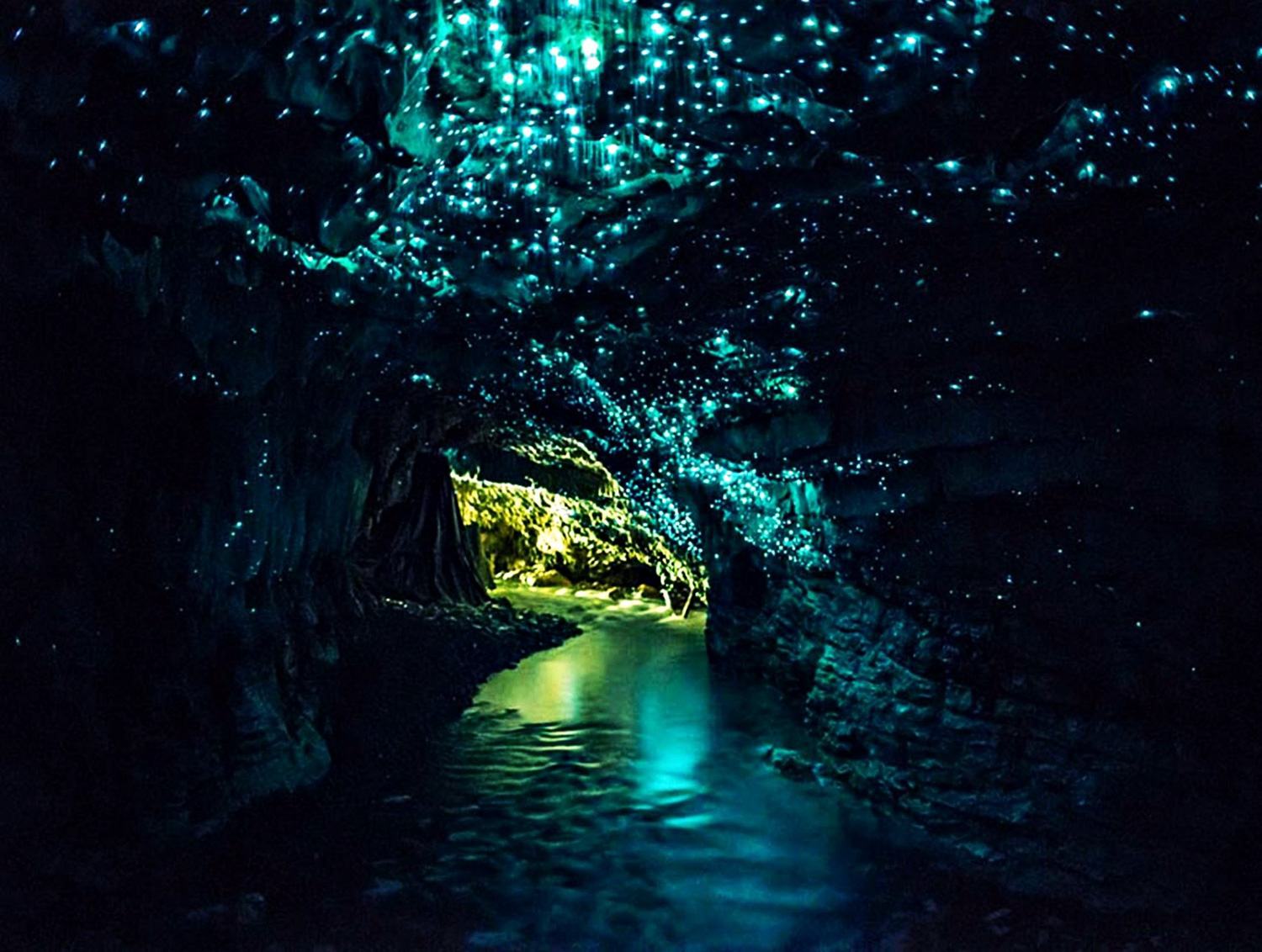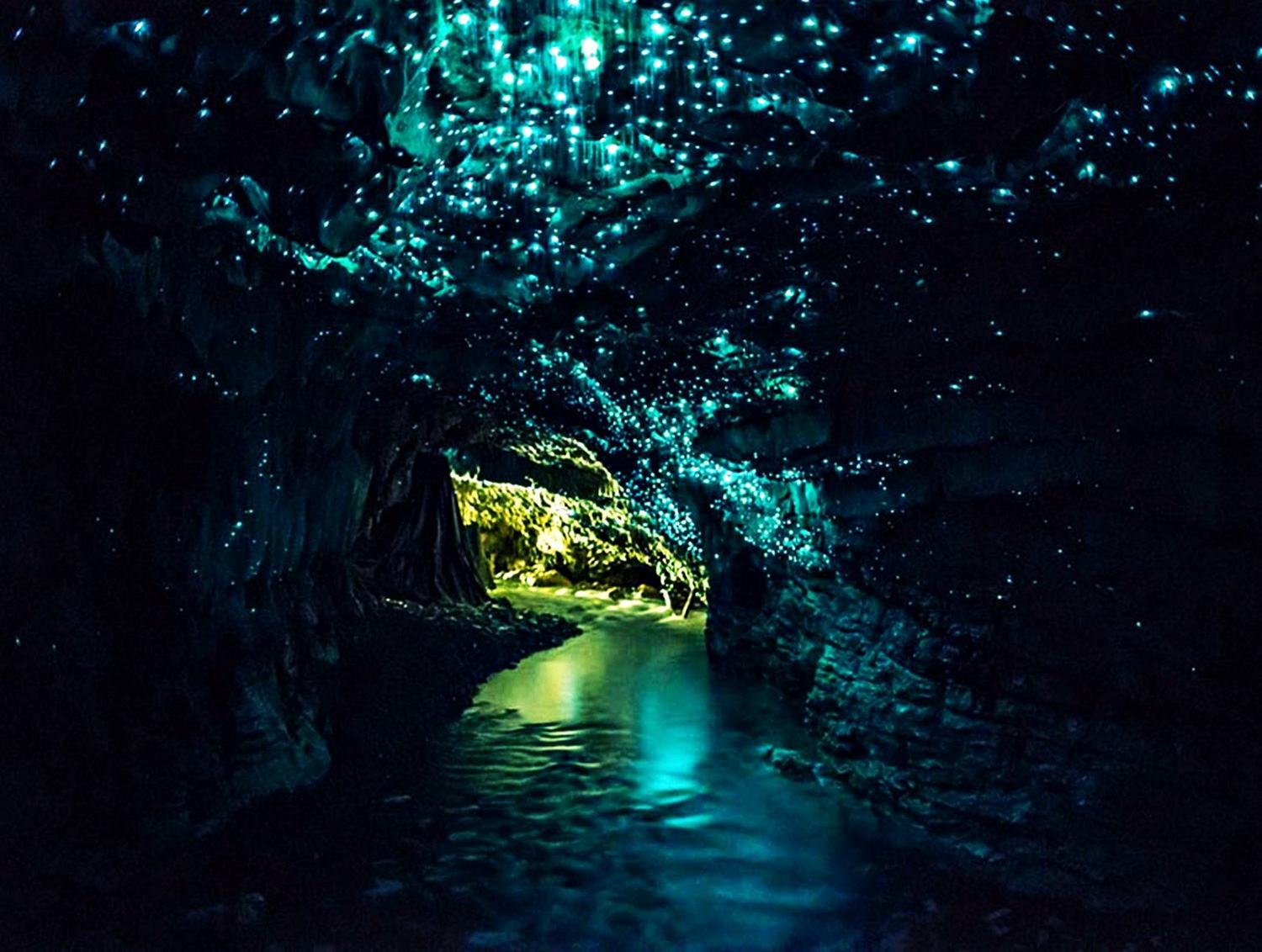 Waitomo Caves
2.5 Hours by Bus or Car
In the village of Waitomo on the North Island, you will find the magical Waitomo Glowworm Caves. This extensive underground system of caves is made truly incredible by the countless glowworms who light up the caves.
You can take a boat ride into the caves that will take you through the starry wonderland of the Glowworm Grotto.

Rotorua
3 Hours by Bus or Car
Famous for its native Maori culture and geothermal activity, Rotorua is about a three-hour drive outside of Auckland. See a modern day Maori village and sit in awe of the highly active Pohutu Geyser.
With bubbling mud pools and hot springs, Rotorua is a spa lover's paradise so plan some extra time here to unwind!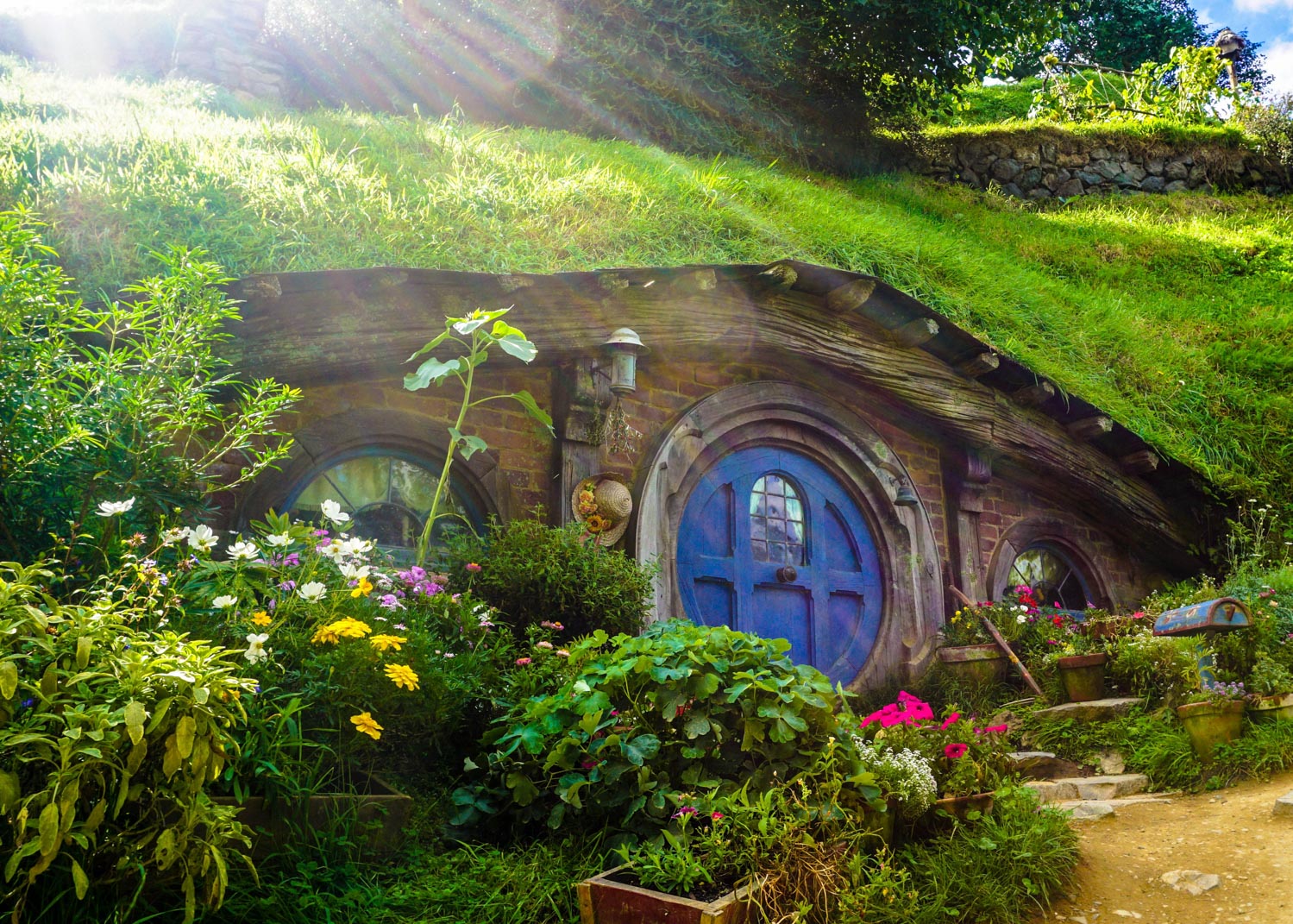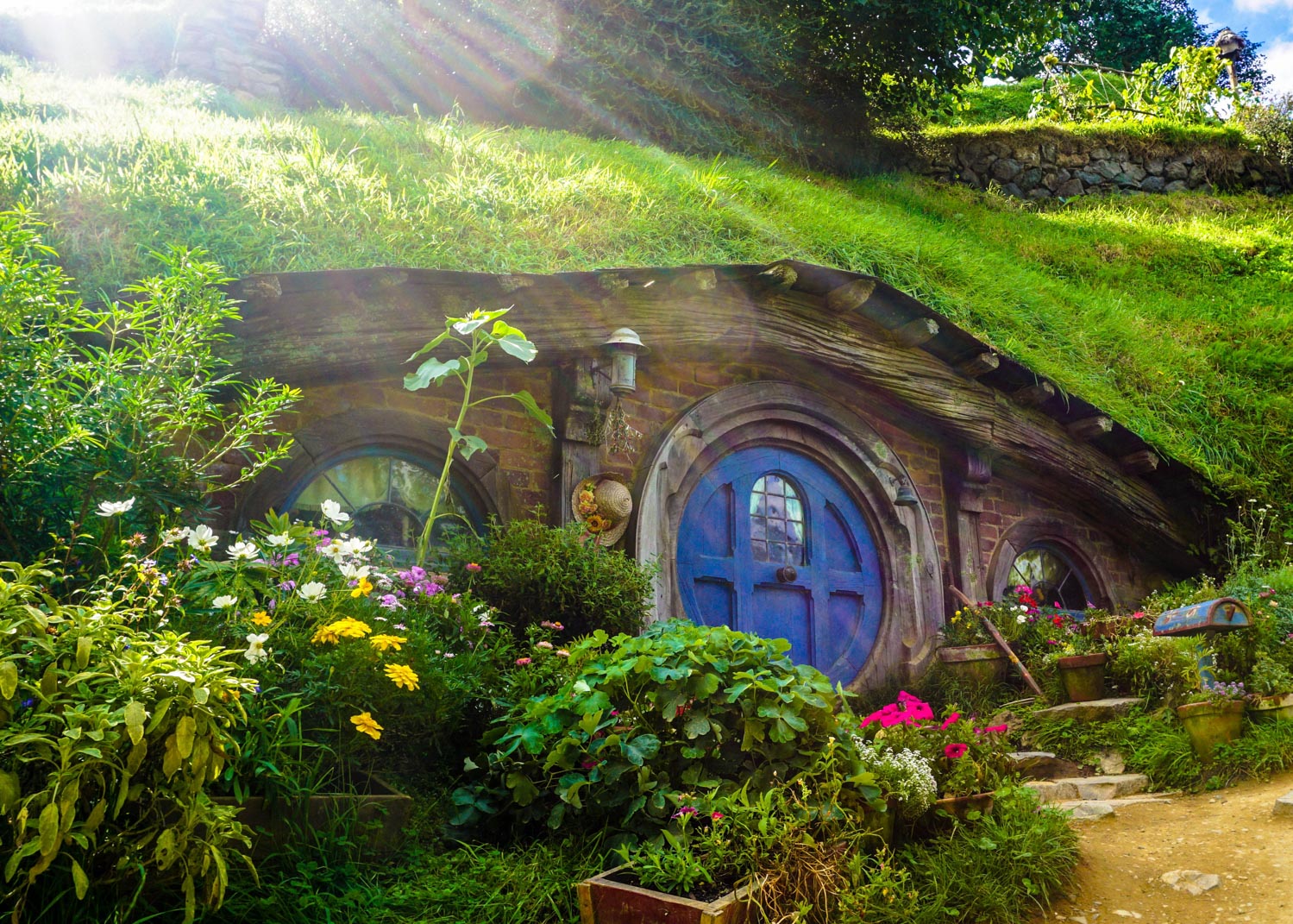 Hobbiton
2 Hours by Car
Attention, Lord of the Rings fans, Hobbiton is your motherland! Visit the Shire, and remember exactly why the world fell in love with the natural beauty of New Zealand after seeing this stunning region featured in The Lord of the Rings and The Hobbit trilogies.

The Bay of Islands
4 Hours by Car
Made up of 144 islands between Cape Brett and the Purerua Peninsula, the Bay of Islands is gorgeous. Go for a crazy day out on a sandboarding tour, or take a sea tour kayaking through Tapeka Point for endless sightings of penguins, dolphins, and other local wildlife.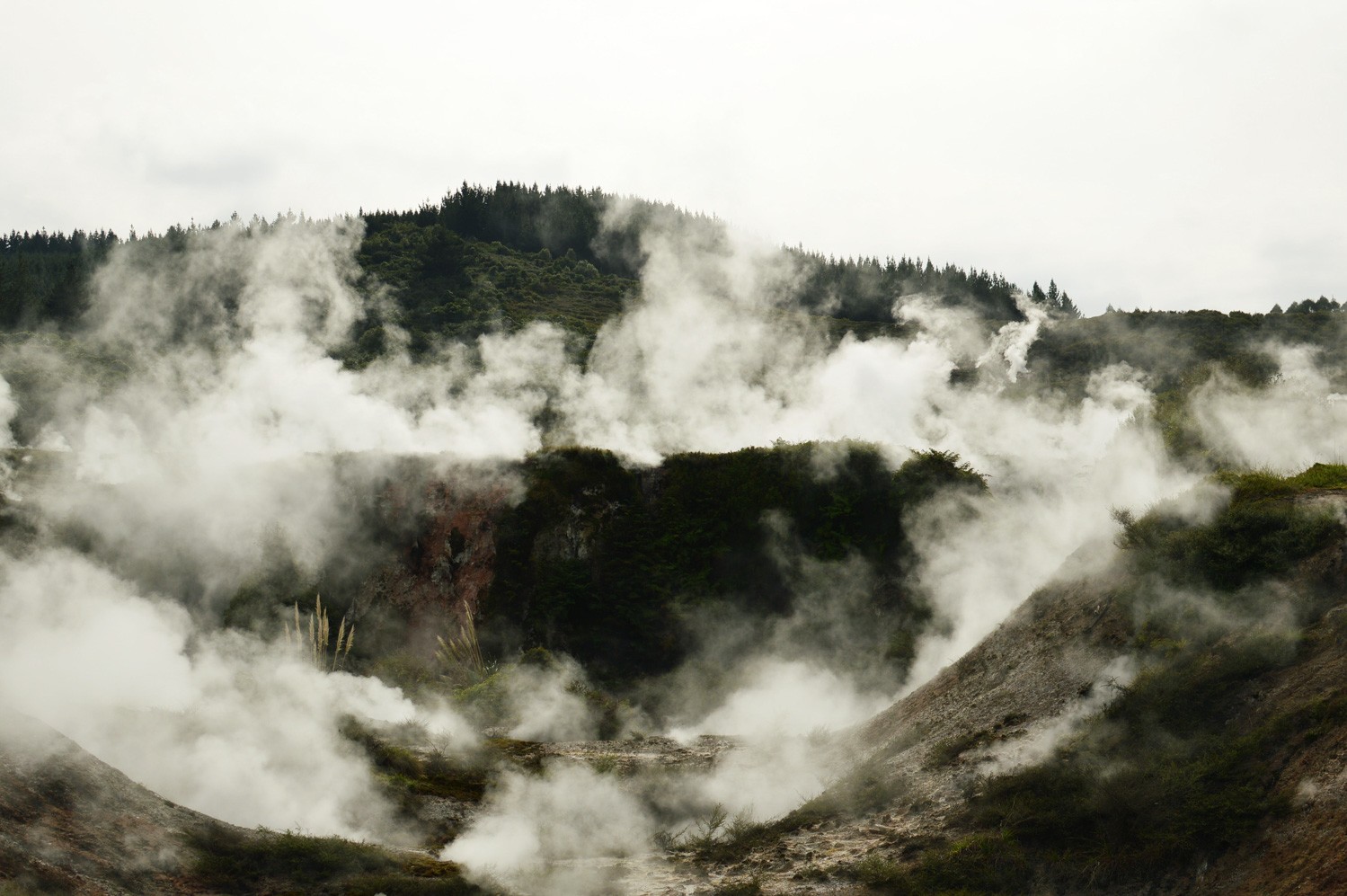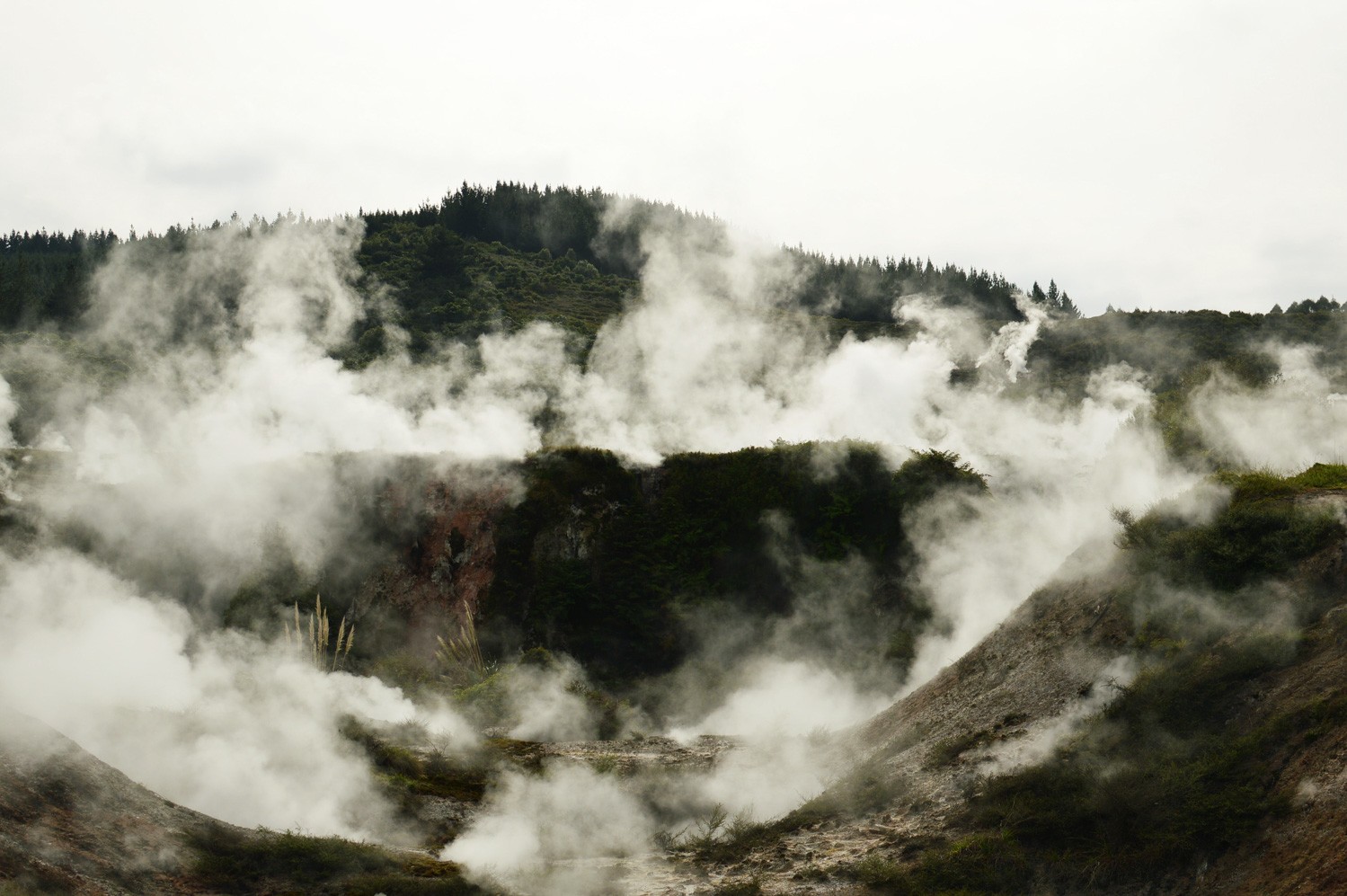 Taupo
3 Hours & 25 Minutes by Car, 50 Minutes by Flight
Located between the Taupo Volcano and Lake Taupo, the largest lake of Australasia, the town of Taupo is a must-see. Like so many places in the area, it was made for nature lovers.  Visit the Huka Falls then take a walk through the geothermal wonders.
Experience New Zealand's first public cable wakeboarding park, Taupo Wake Park, and make time to get a kayak into Mine Bay.