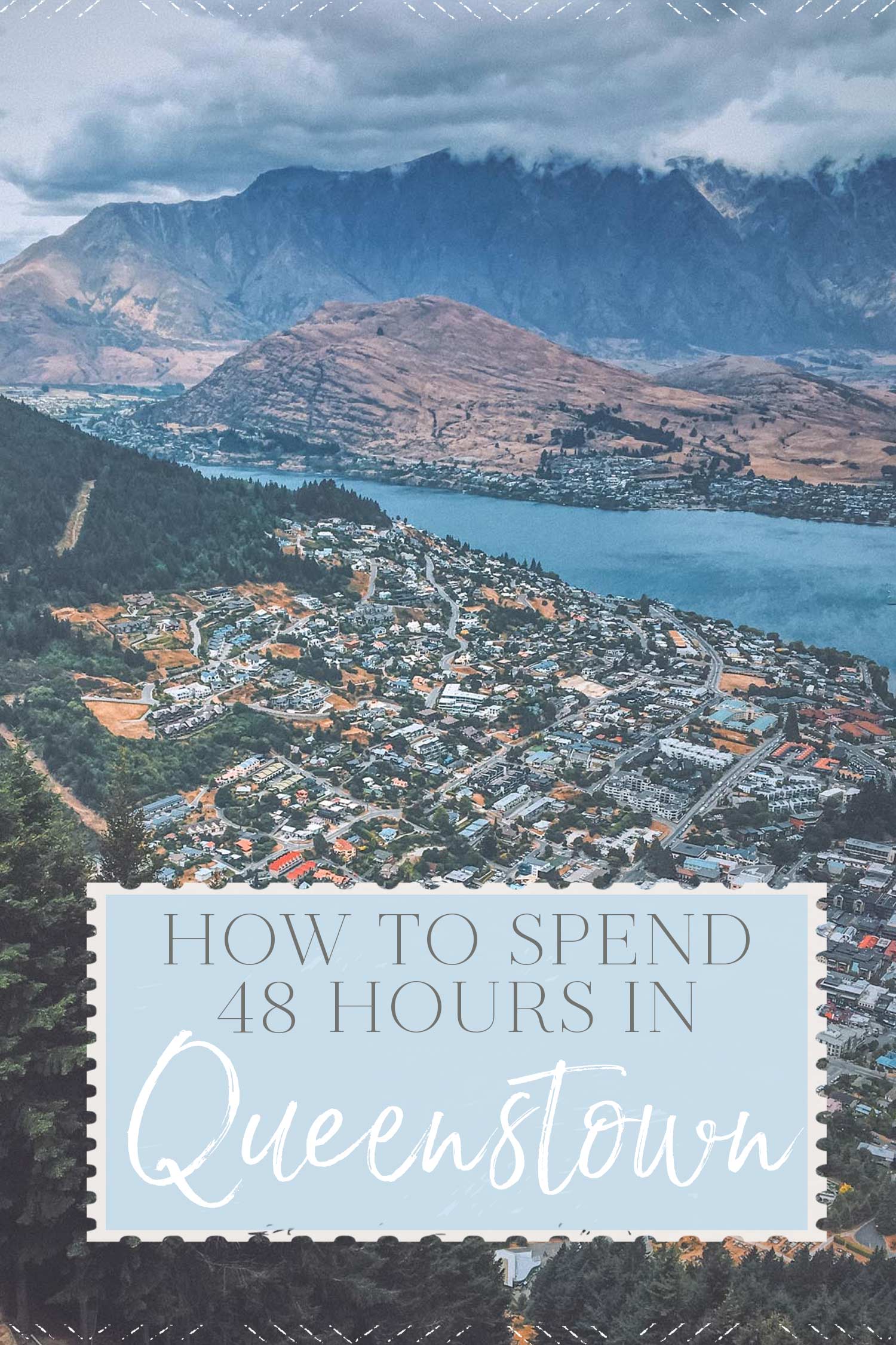 New Zealand is one of my favorite places on the planet. With incredible natural beauty, this slice of paradise is a dream destination for any nature lover. New Zealand is a mecca for extreme sports fans from all over the globe.
A lovely resort town on New Zealand's South Island, Queenstown was one of my most unforgettable trips down under.
Love adventure? Here is how to spend 48 hours in Queenstown.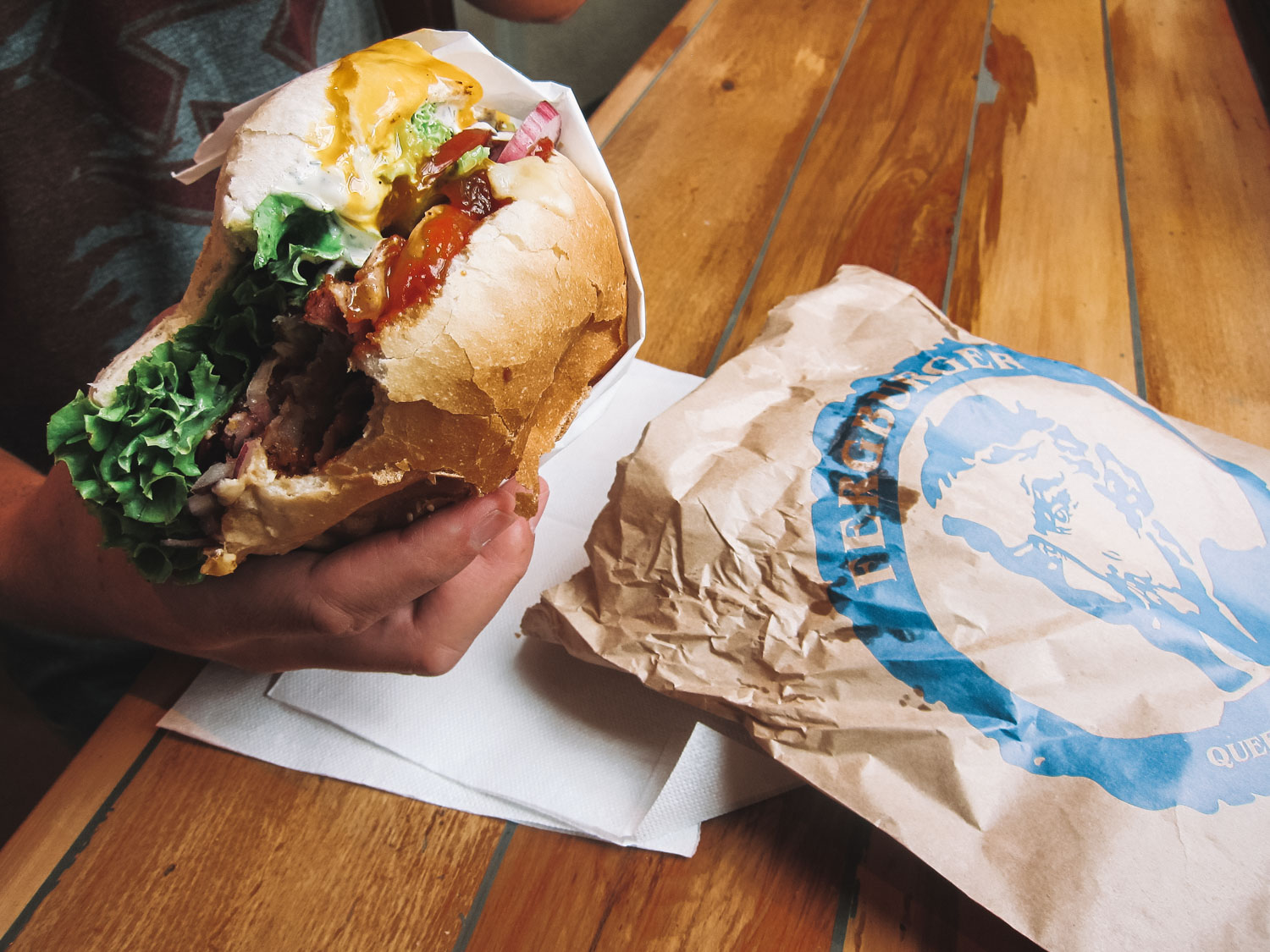 Day 1
Grab Breakfast (or a Burger)
Queenstown is famous for its pies and the best place to sample them is Fergbaker. I tried a kangaroo pie from there on my first trip and it was admittedly pretty disgusting, but I can say I've at least tried it!
I went for a veggie pie last time and loved it. You can also check out the breakfast burgers at the famous burger spot, Fergburger, next door.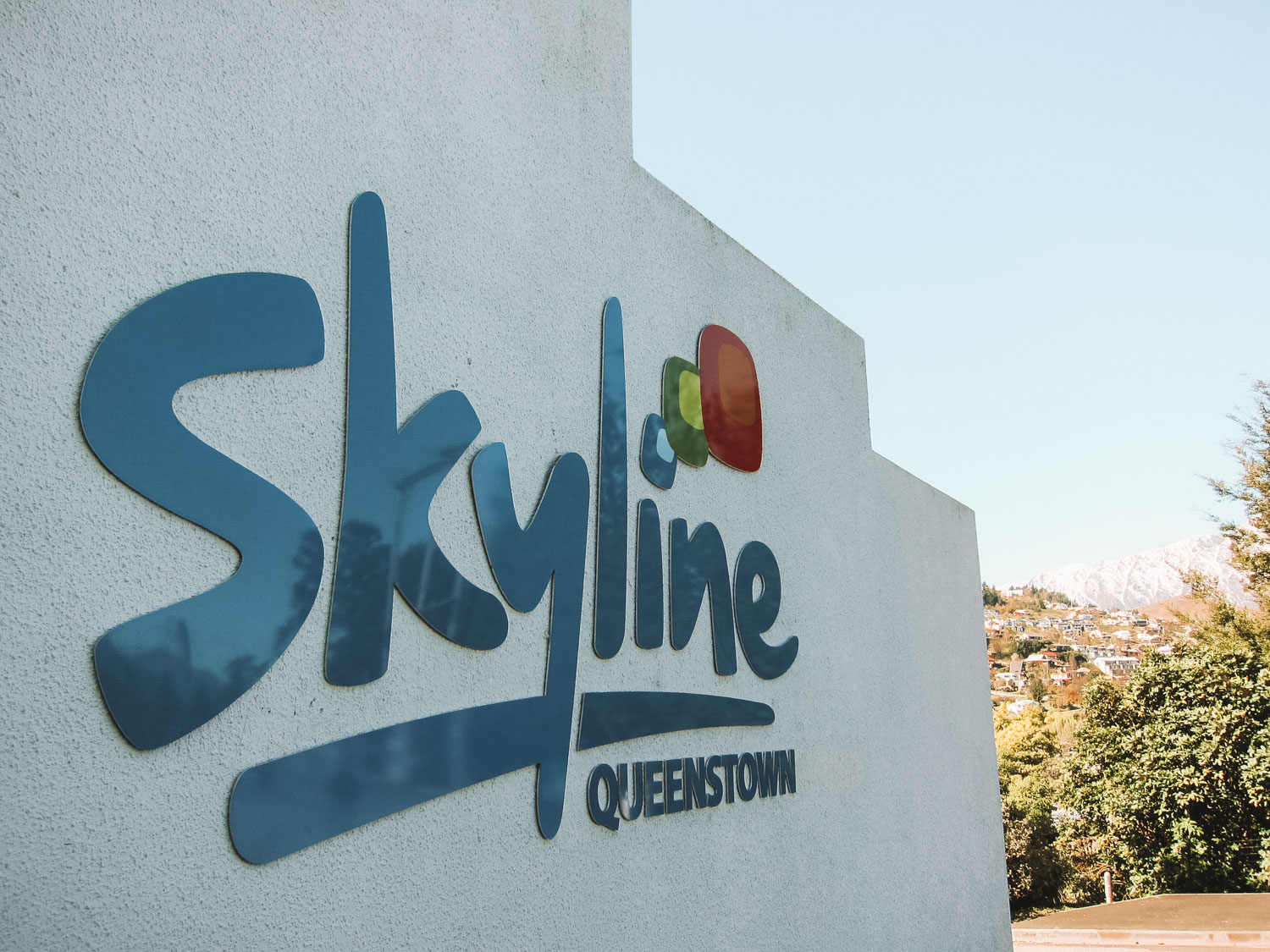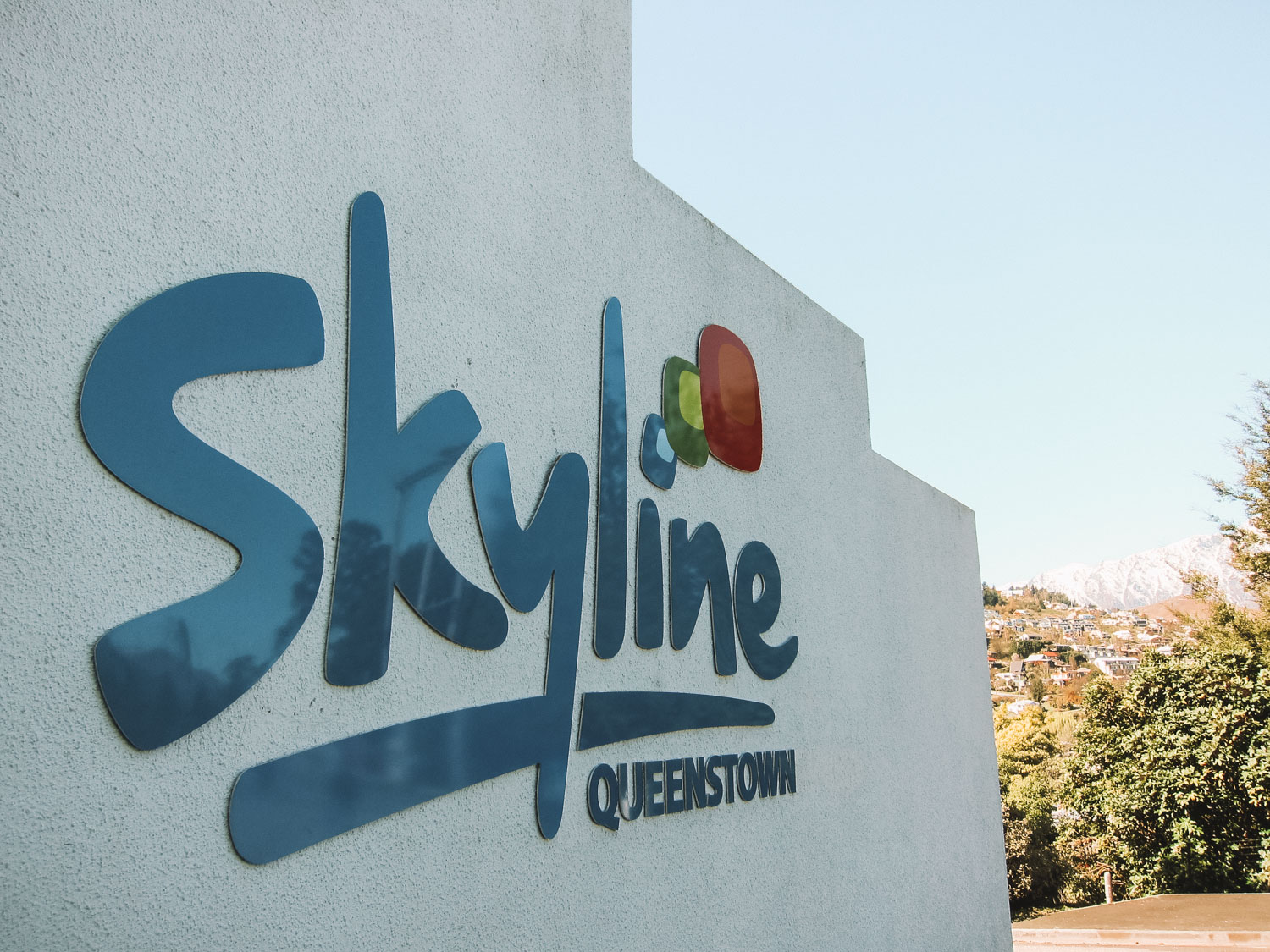 Head Up Bob's Peak + Skyline Gondola
For the best view in Queenstown, get to the top of Bob's Peak. The Skyline Gondola takes you 450 meters (1476 feet) above Queenstown and Lake Wakatipu. It is actually the steepest cable car in the southern hemisphere and you can hop on from just five minutes outside of downtown at the Skyline terminal.
They had a luge at the top, and it was so fun that, after our first trip down, we went all the way back up to race down again! If you want to give your inner speed racer a thrill, look no further.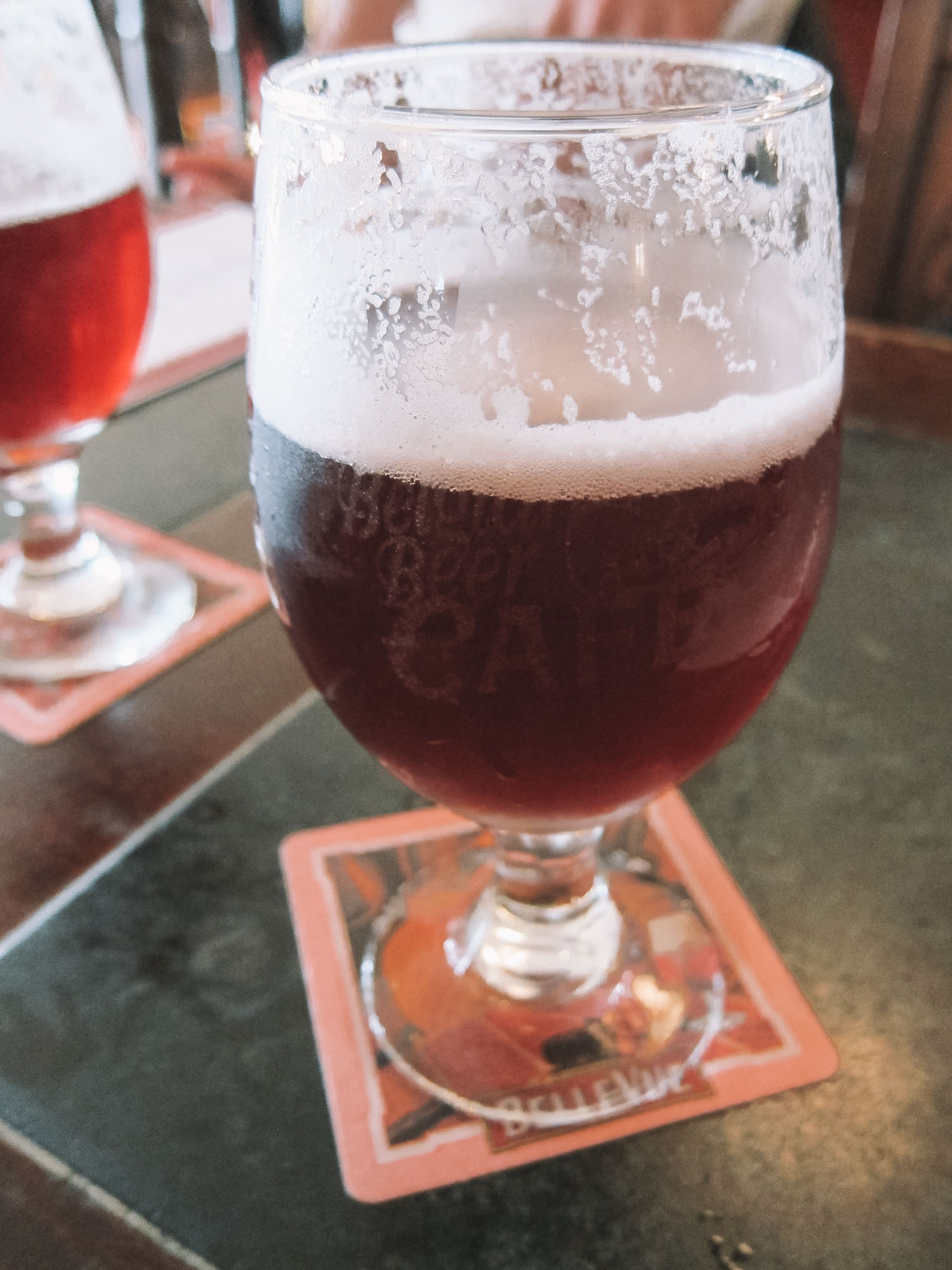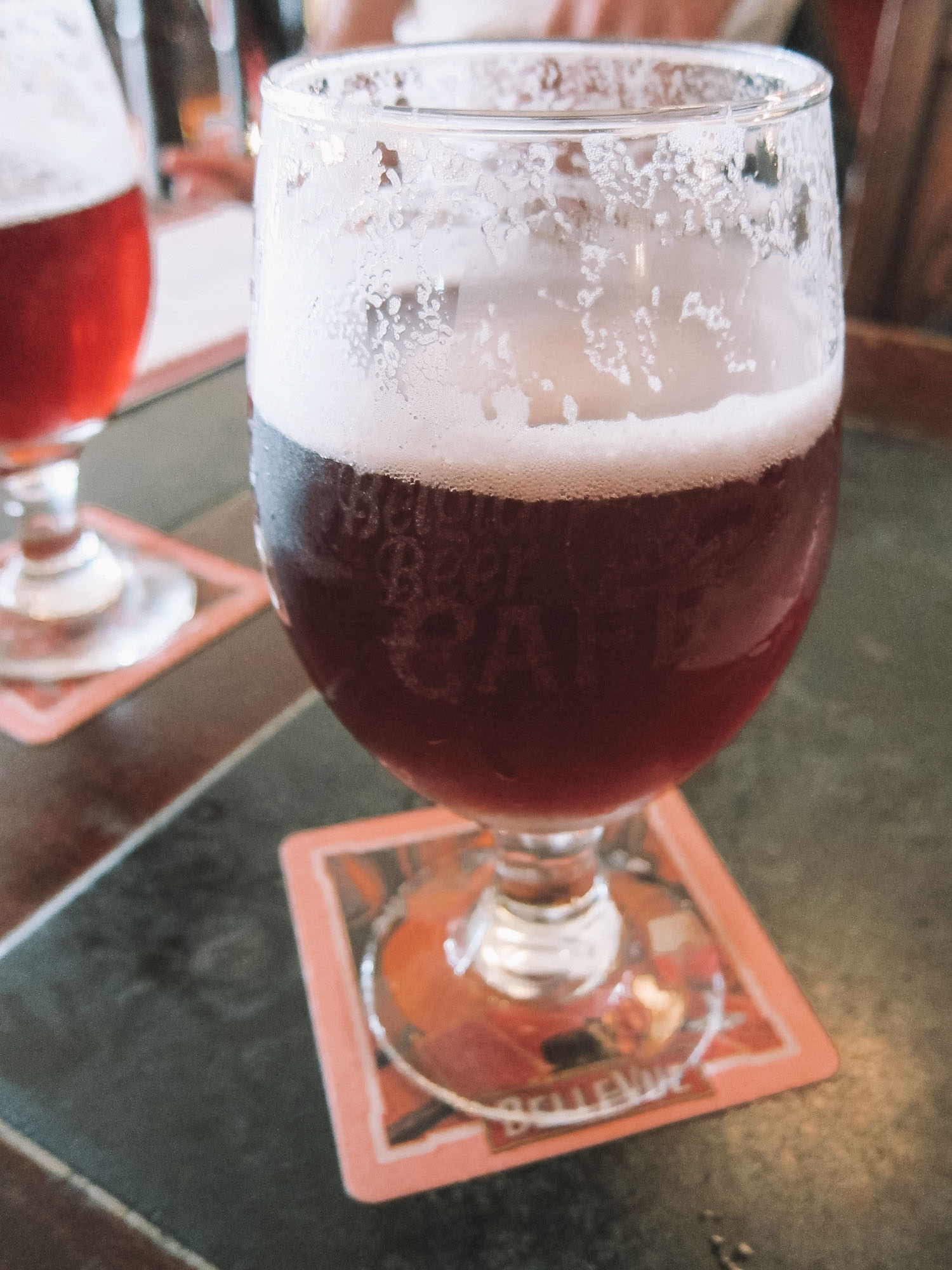 Go Out for Beers
After getting an adrenaline fix, we went to Dux de Lux for beers. Sadly, this cozy place has closed down so you're on your own to hunt down the next best ginger beer (I'm talking the alcohol kind!).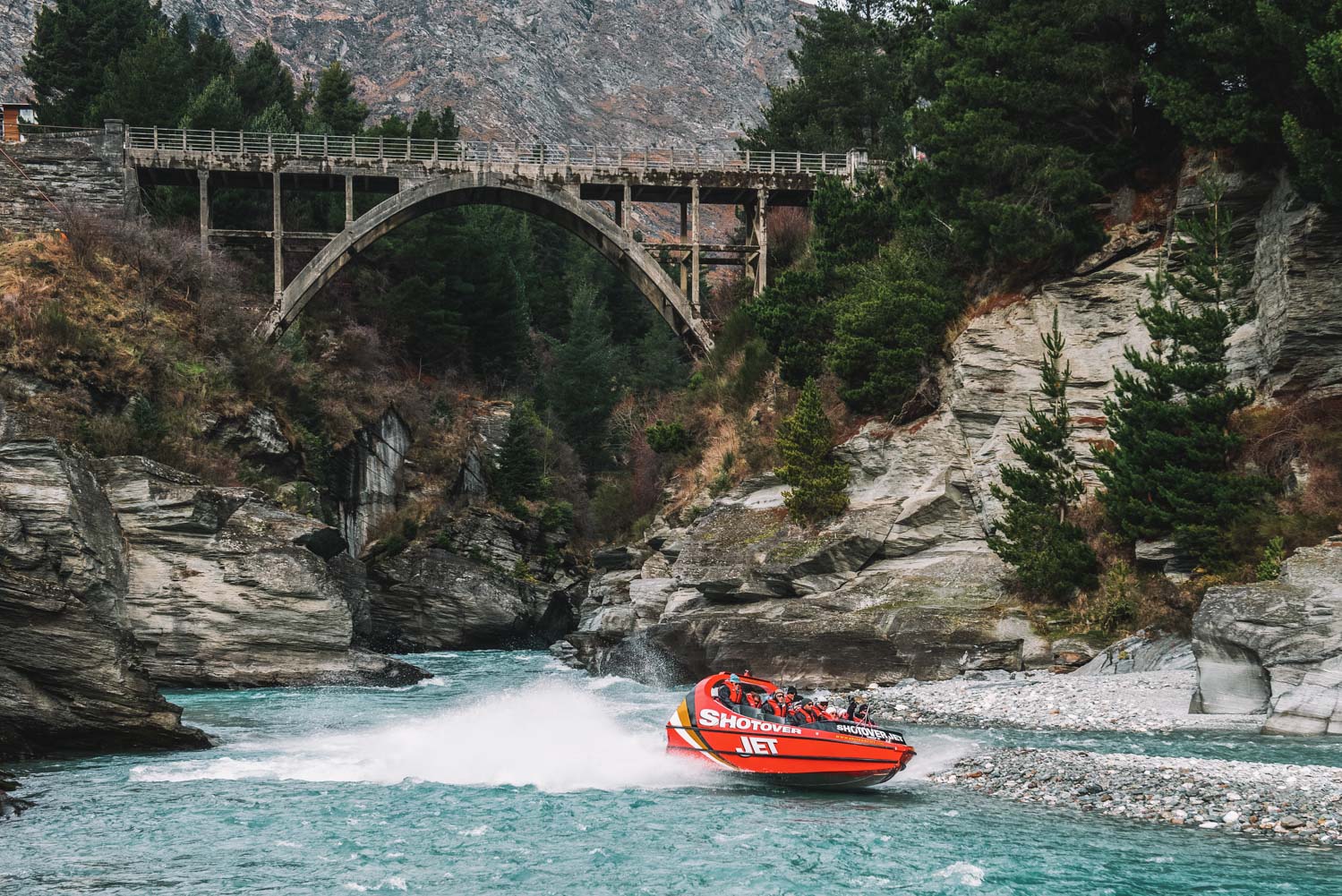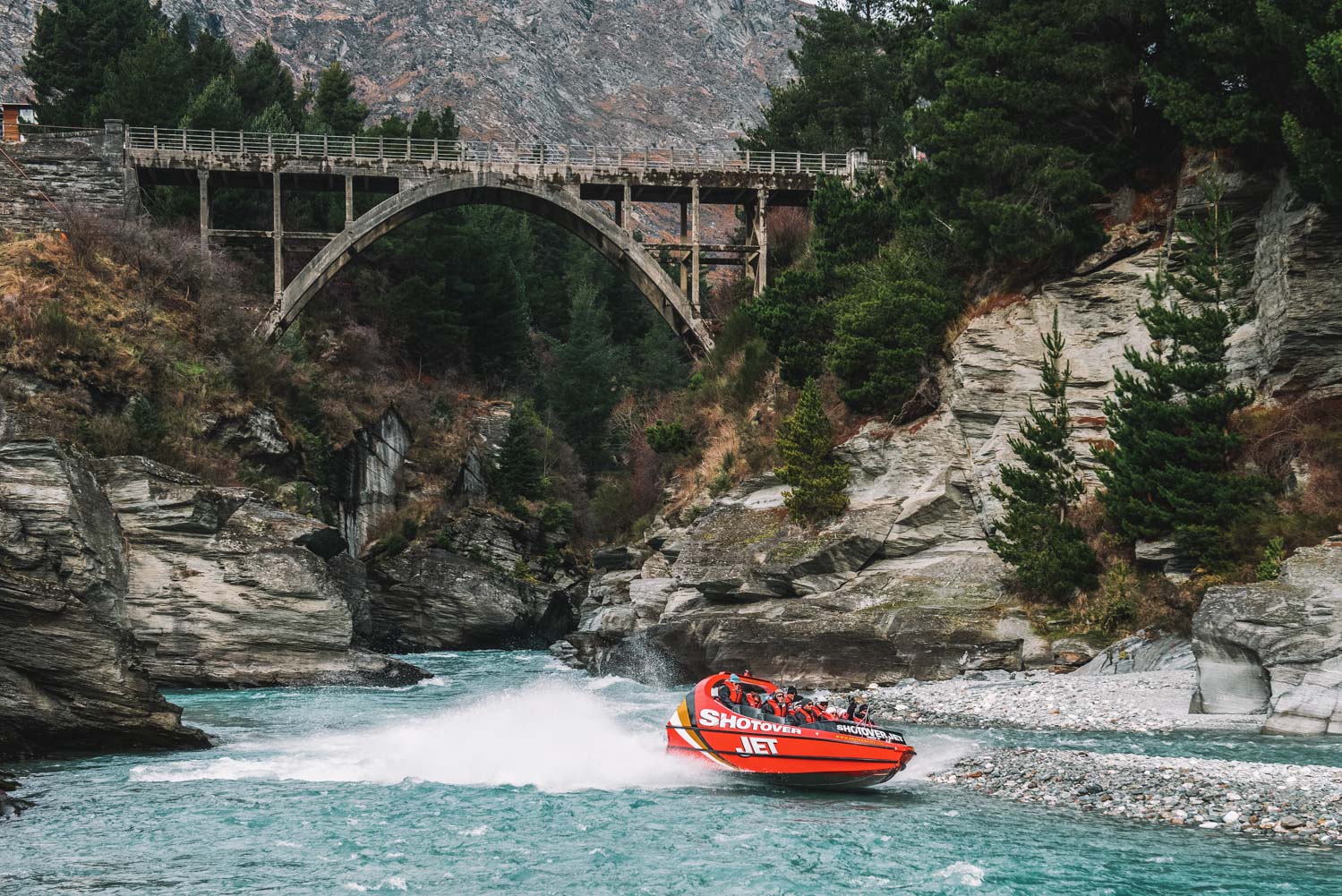 Rafting or Jet Boat
New Zealand is famous for its gorgeous scenery, so getting out onto the water for a shoreline view is a must. Just outside of Queenstown, the picturesque Skippers Canyon is perfect for rafting.
Every adrenaline lover's paradise, you can get your heart racing by flying around in a 60 MPH jet boat along the Kawarau River.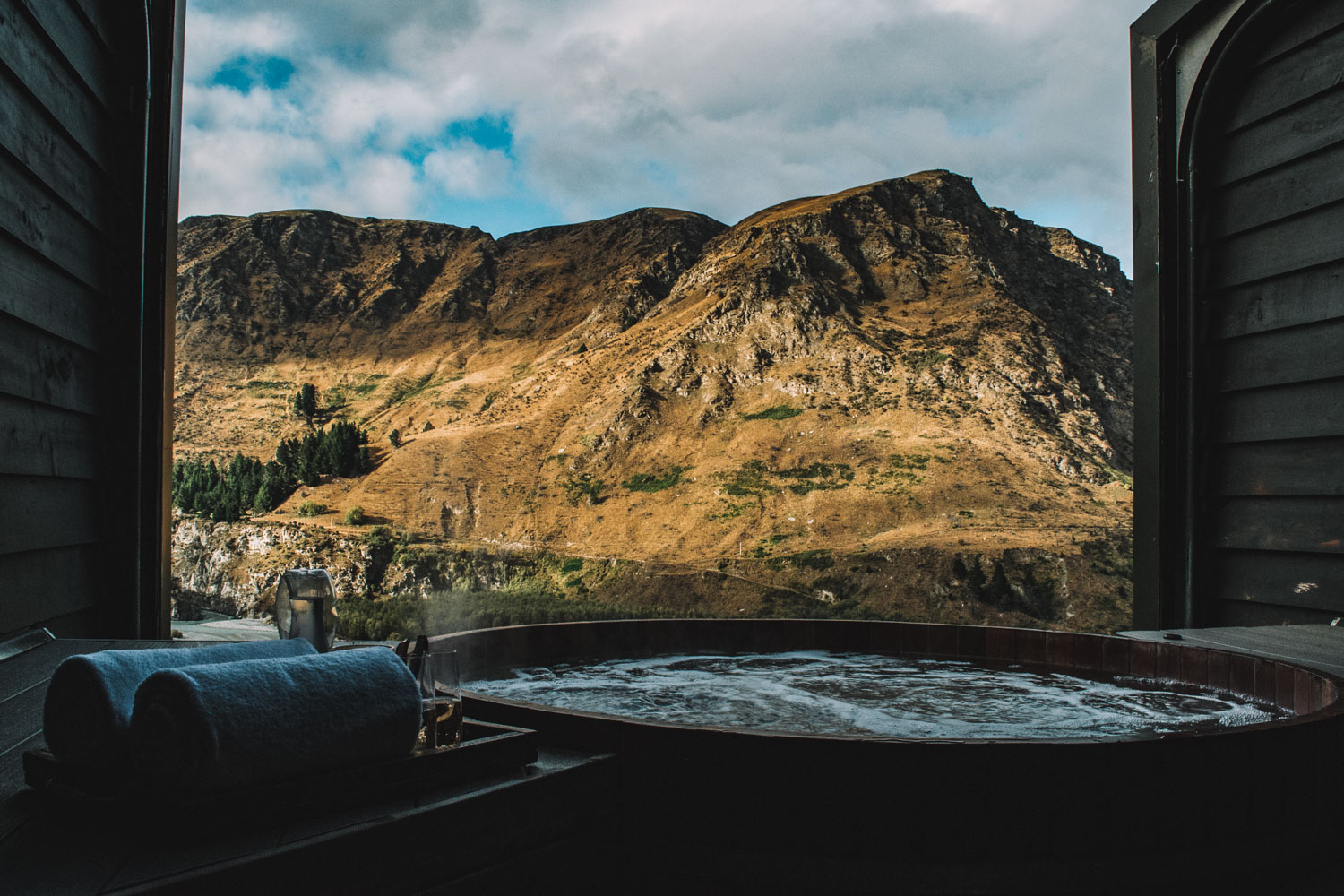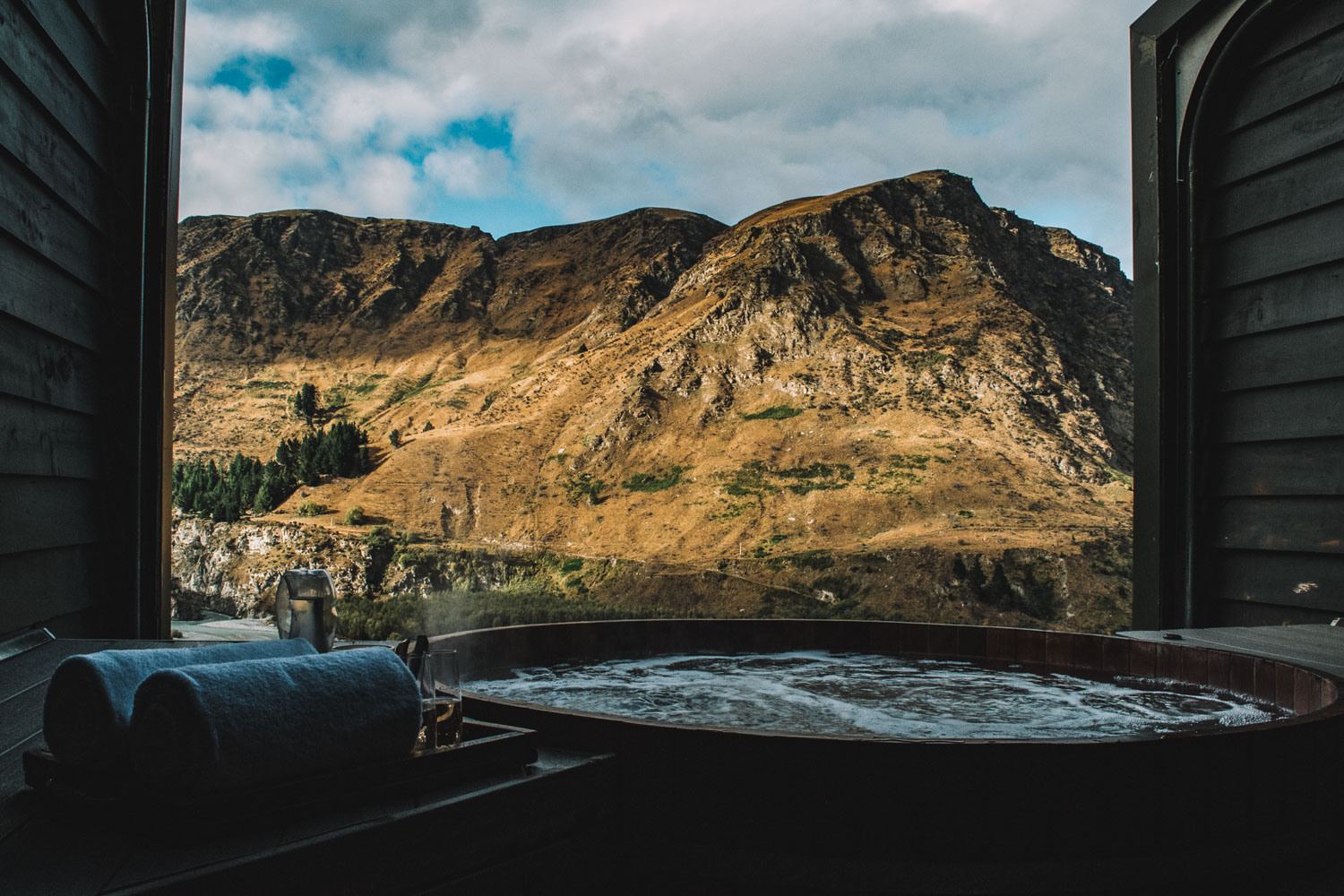 Hot Springs
After all of this, you're definitely going to be ready for some time to unwind. The South Island of New Zealand has a few must-visit hot springs like Hanmer Springs, Maruia Springs, and Tekapo.
About three hours outside of the city, halfway between Christchurch and Queenstown, you will find the closest hot springs at Lake Tekapo. Visiting a hot spring is definitely out of the way but well worth it if you want to experience life in the scenic countryside of New Zealand.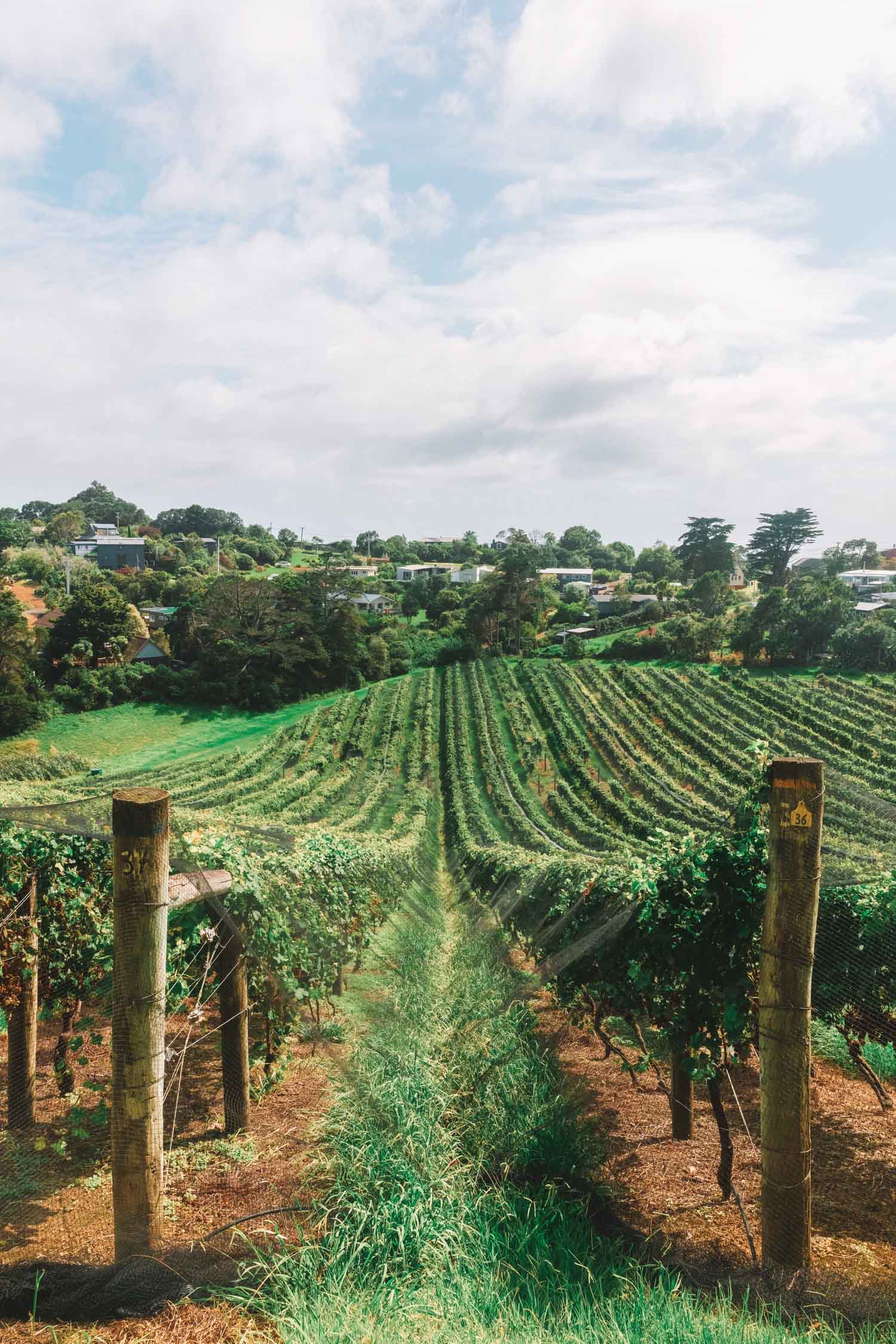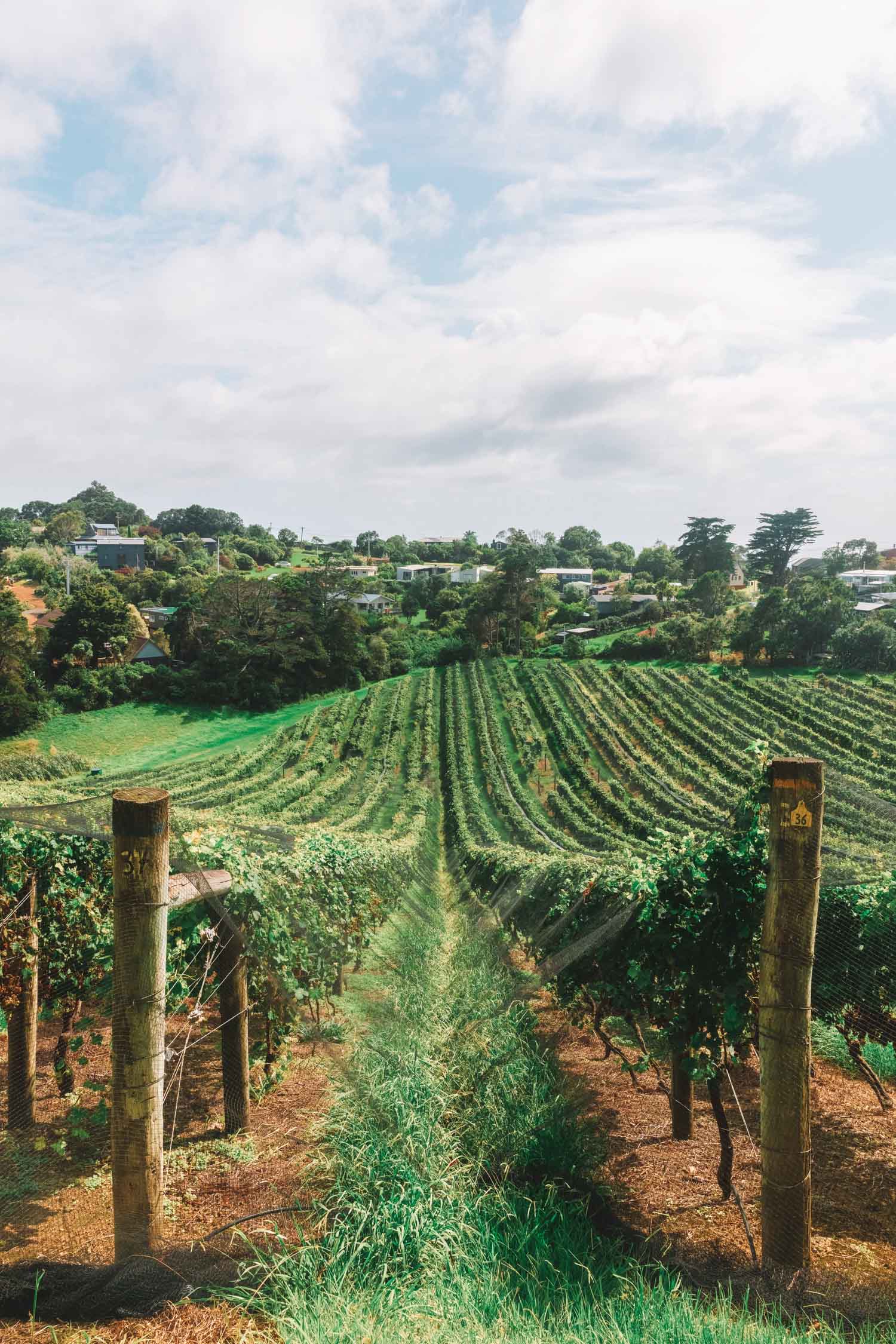 Day 2
Wine Tasting
Home to the world's great pinot noir and other first-class varieties, you'll find a ton of different wine tours around Arrowtown, Queenstown and Gibbston wineries. In fact, there are 200 different vineyards that are a 40-minute or less drive from central Queenstown so you'll be spoilt for choice here.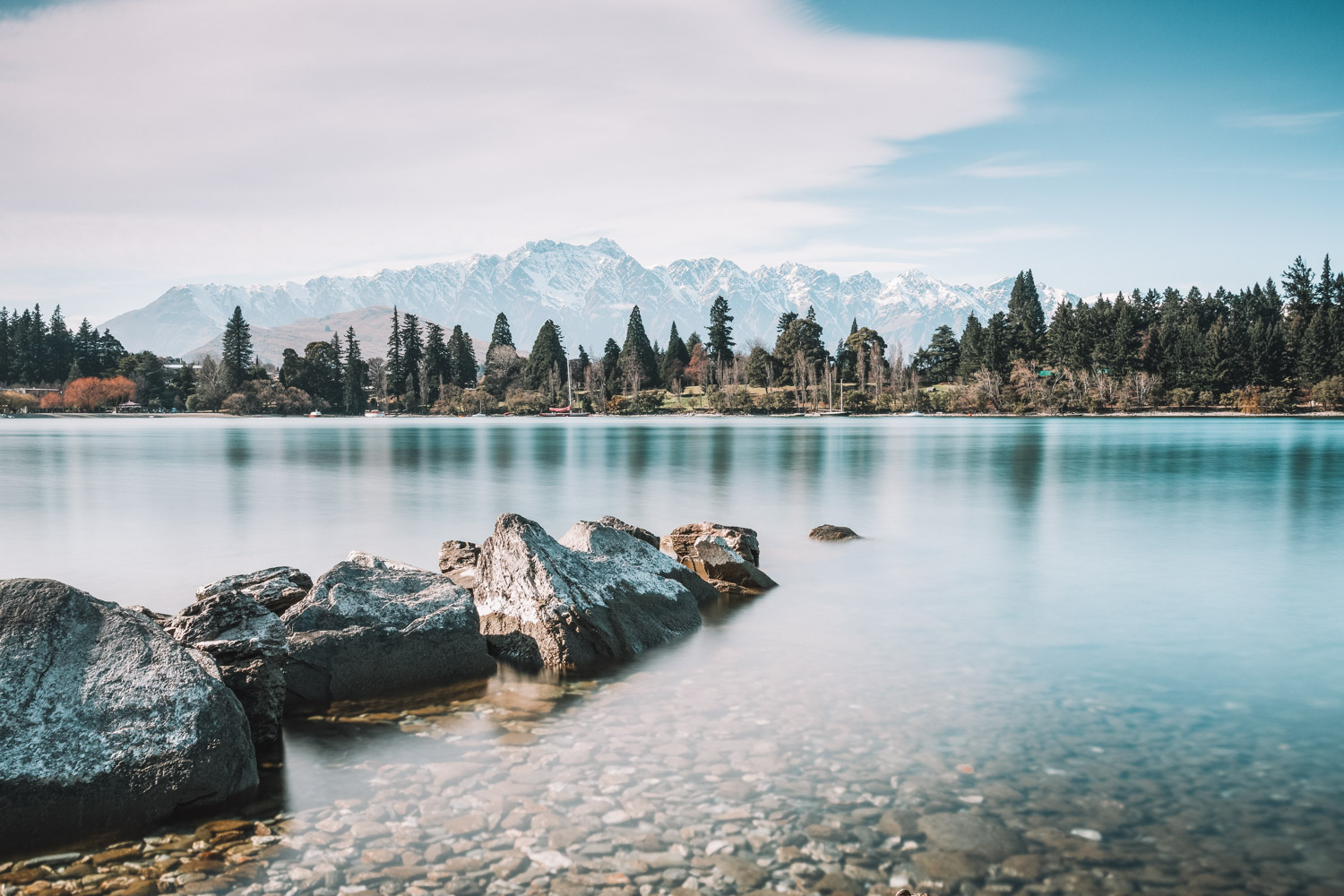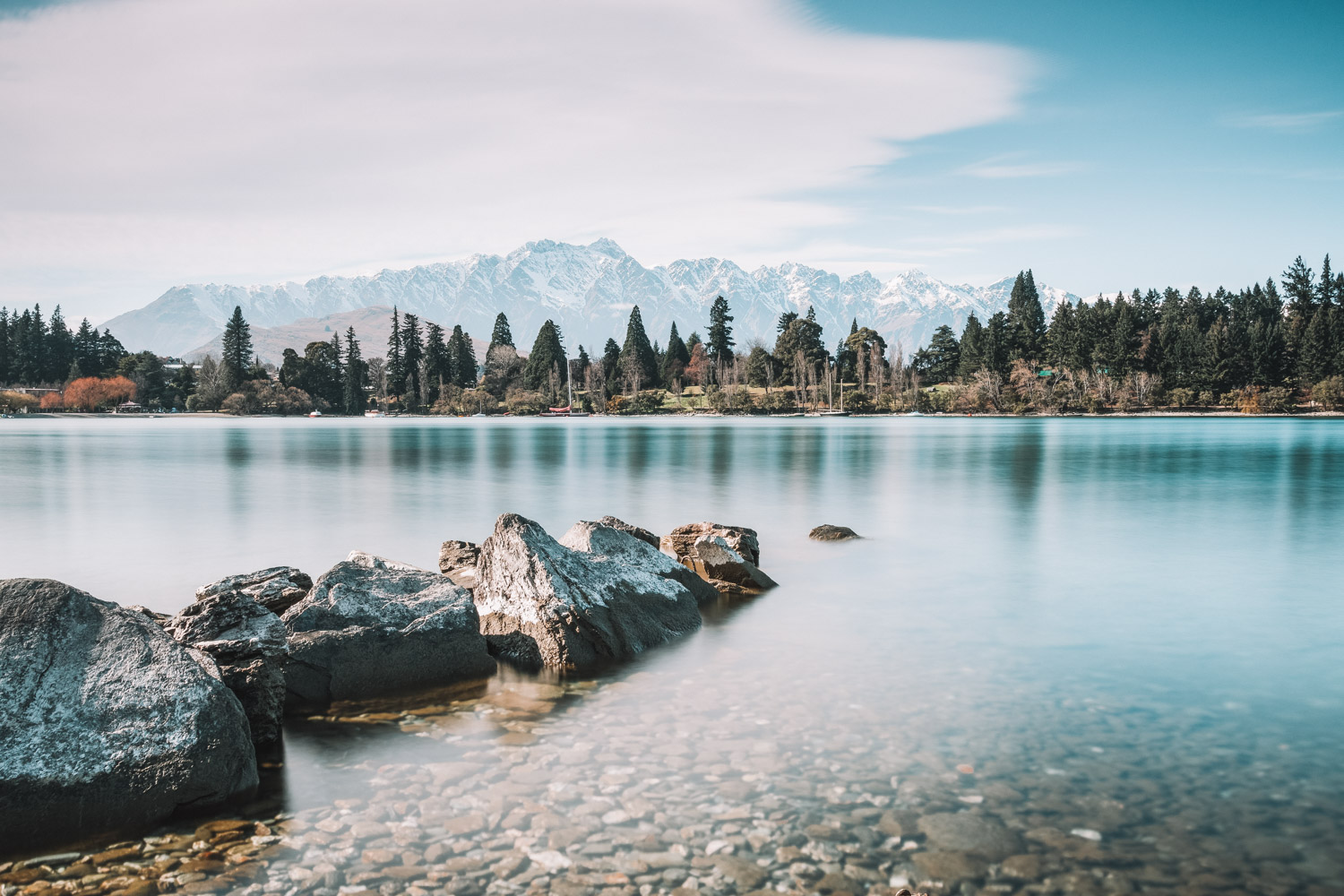 Lake Wakatipu
Queenstown is located on one of New Zealand's biggest lakes, Lake Wakatipu. I'd highly recommend setting aside some time to just walk around the shores. You will also find spots that rent out boats, which are ideal for getting out on the water and snapping pics.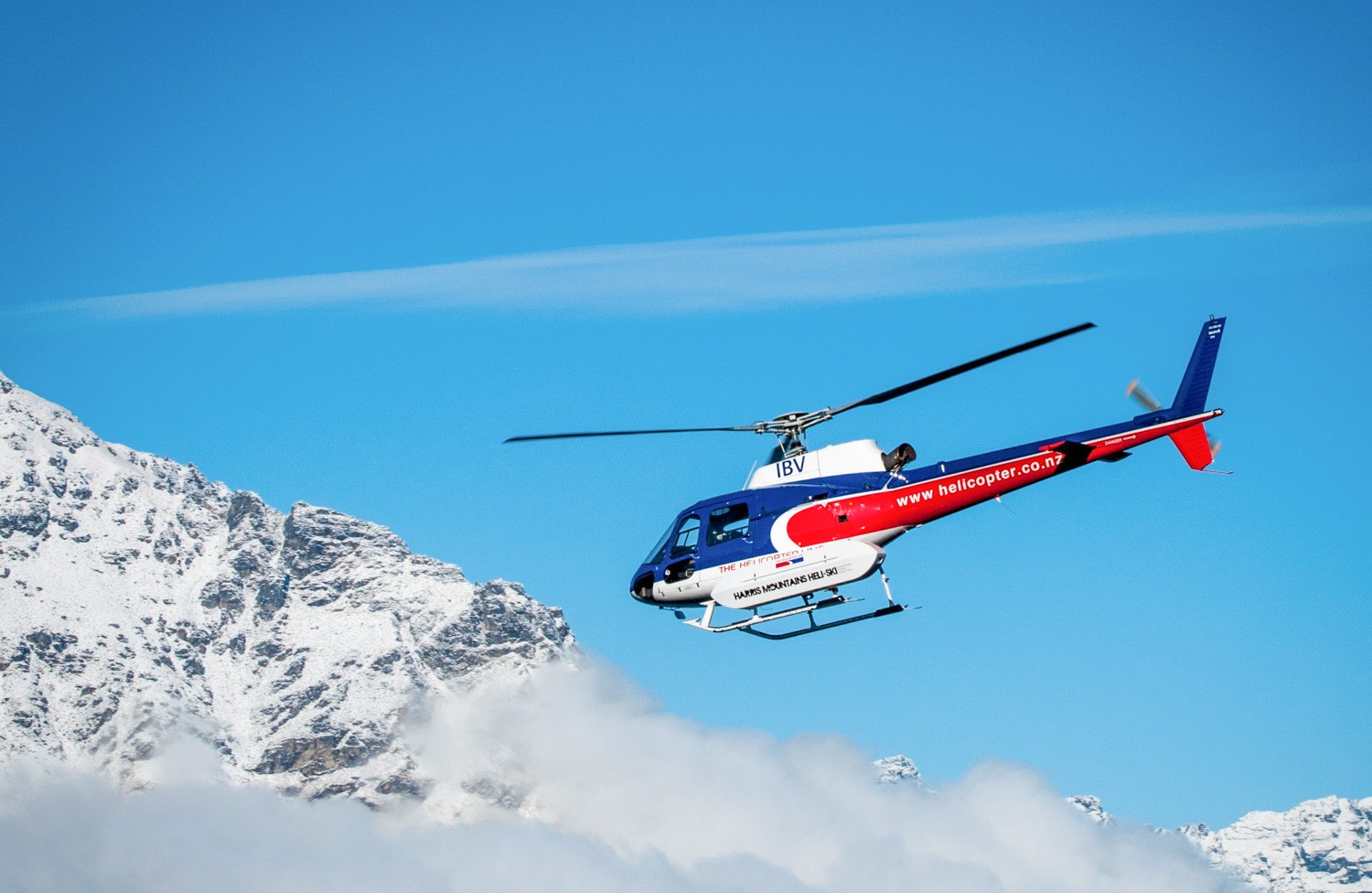 A View from Above
While I'm afraid of heights, I can never turn down the chance to get as high above the ground as I can. You just won't find a better view (or a way to face your fears!) than going paragliding or taking a helicopter ride.

Go to Arrowtown
Just a 20-minute drive outside of Queenstown, this old gold-mining town is worth a visit. Take a stroll down the main street to check out the quaint little cafés, restaurants, and shops.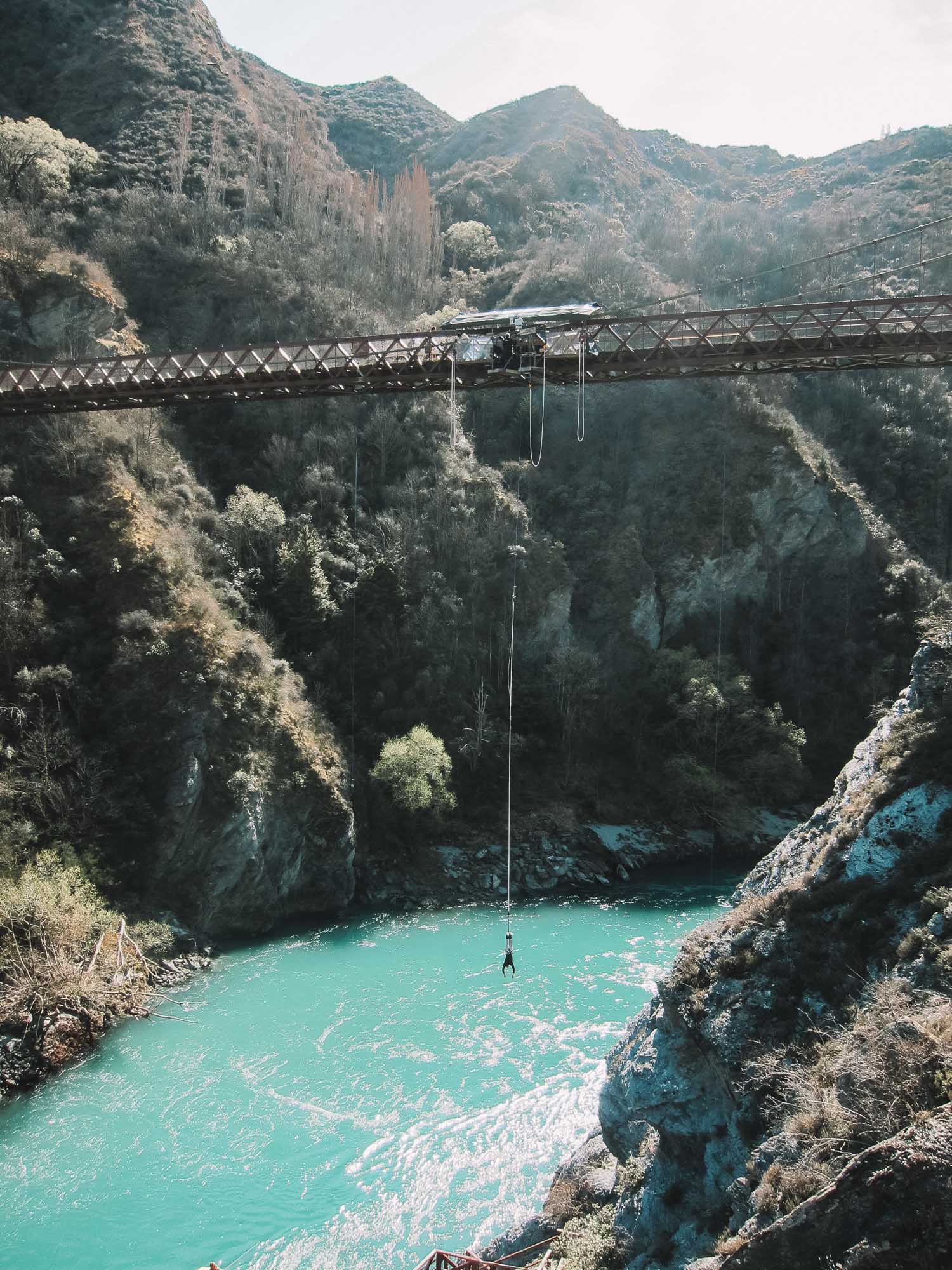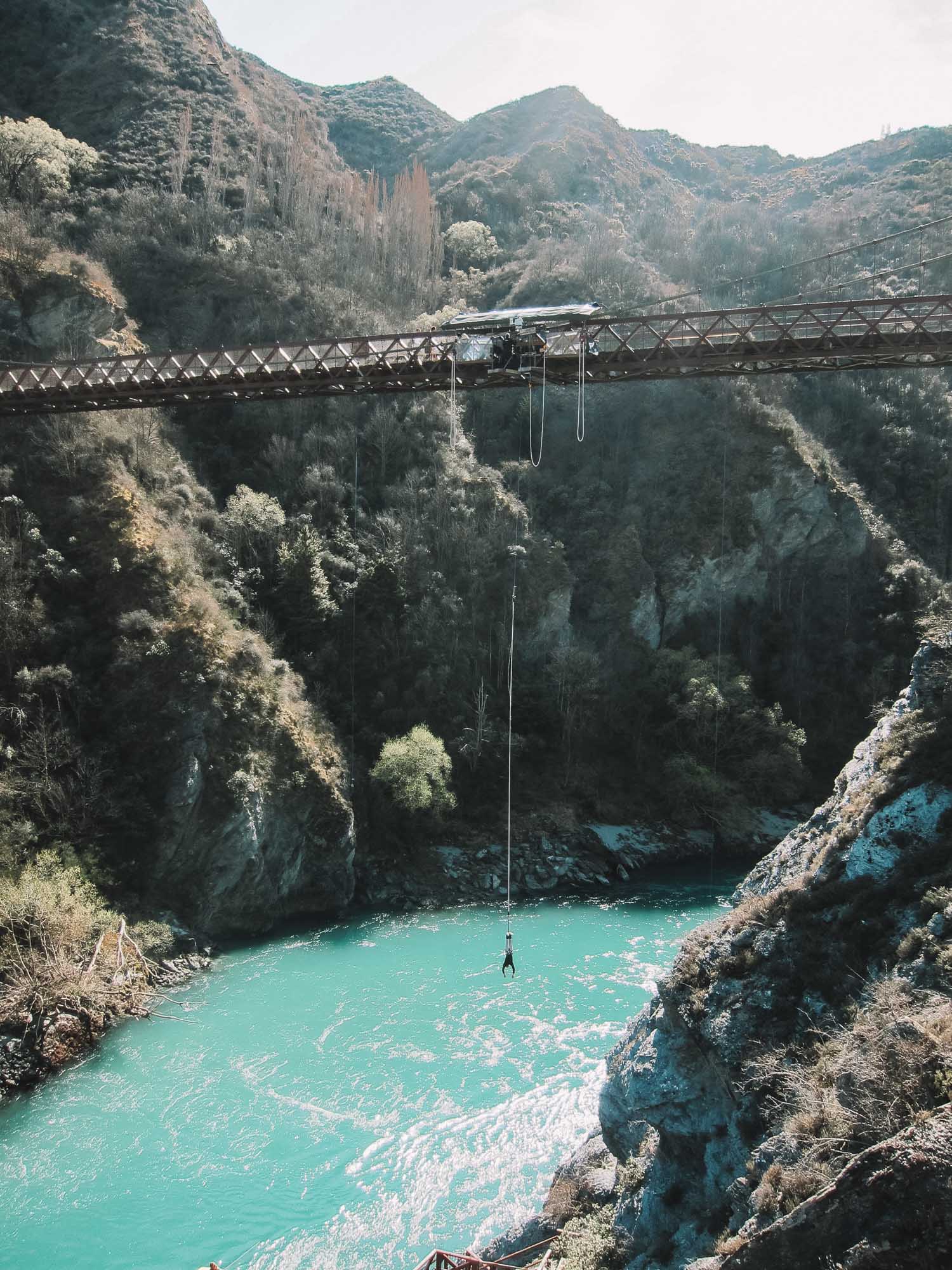 AJ Hackett Bridge
The AJ Hackett Bridge, also known as the Kawarau Gorge Suspension Bridge, is actually the world's first commercial bungee jumping site. While you can definitely have some fun here, the more faint of heart will also find this to be a good Instagram stop.
A friend of mine had his first bungee jumping experience at the AJ Hackett Bridge. Although I didn't get to have a first-hand experience here, it's high up on my to-do list after seeing him take the plunge!
AJ Hackett isn't the only spot in New Zealand to Bungee, a quick Google search will show you all your other options!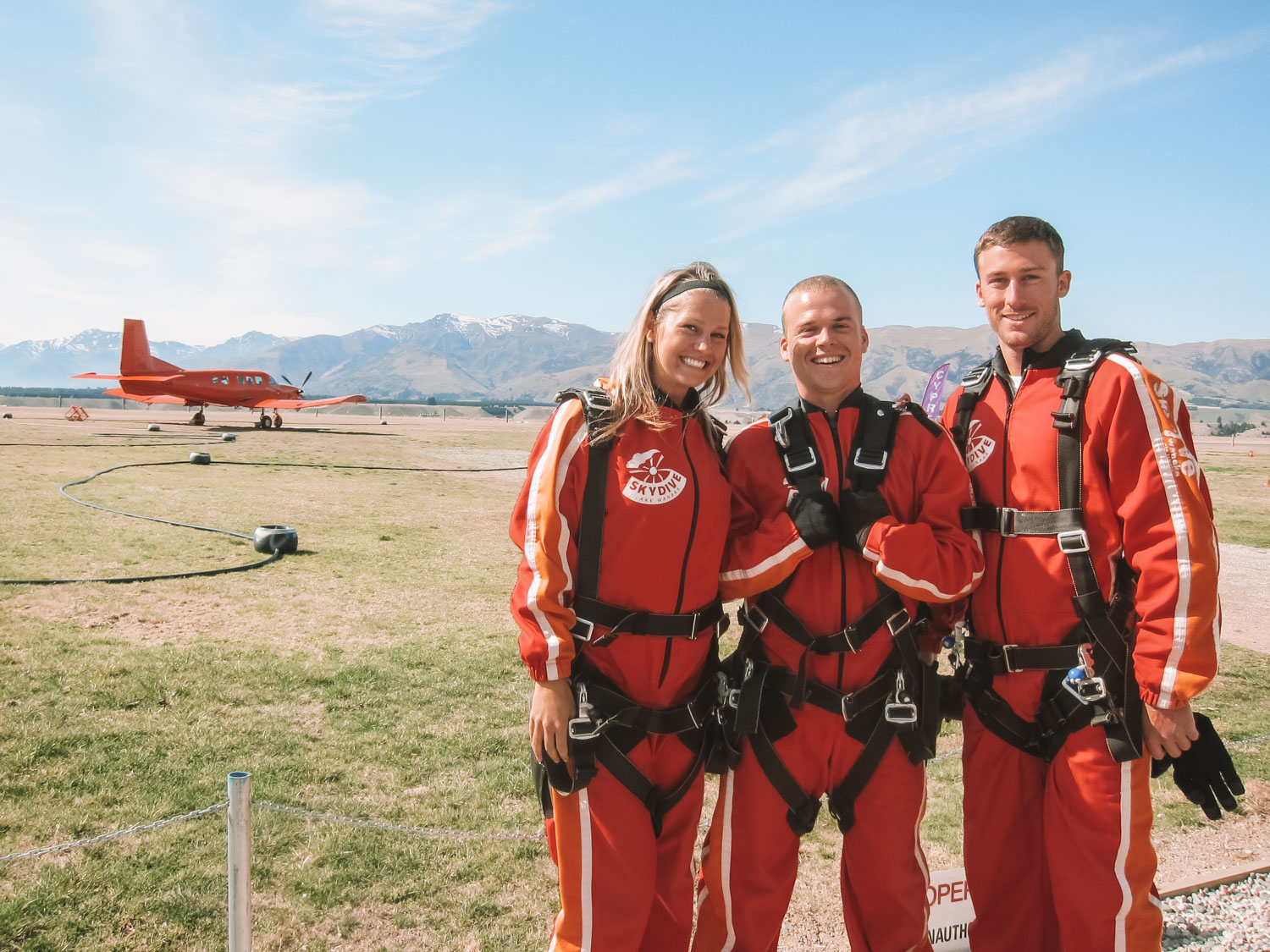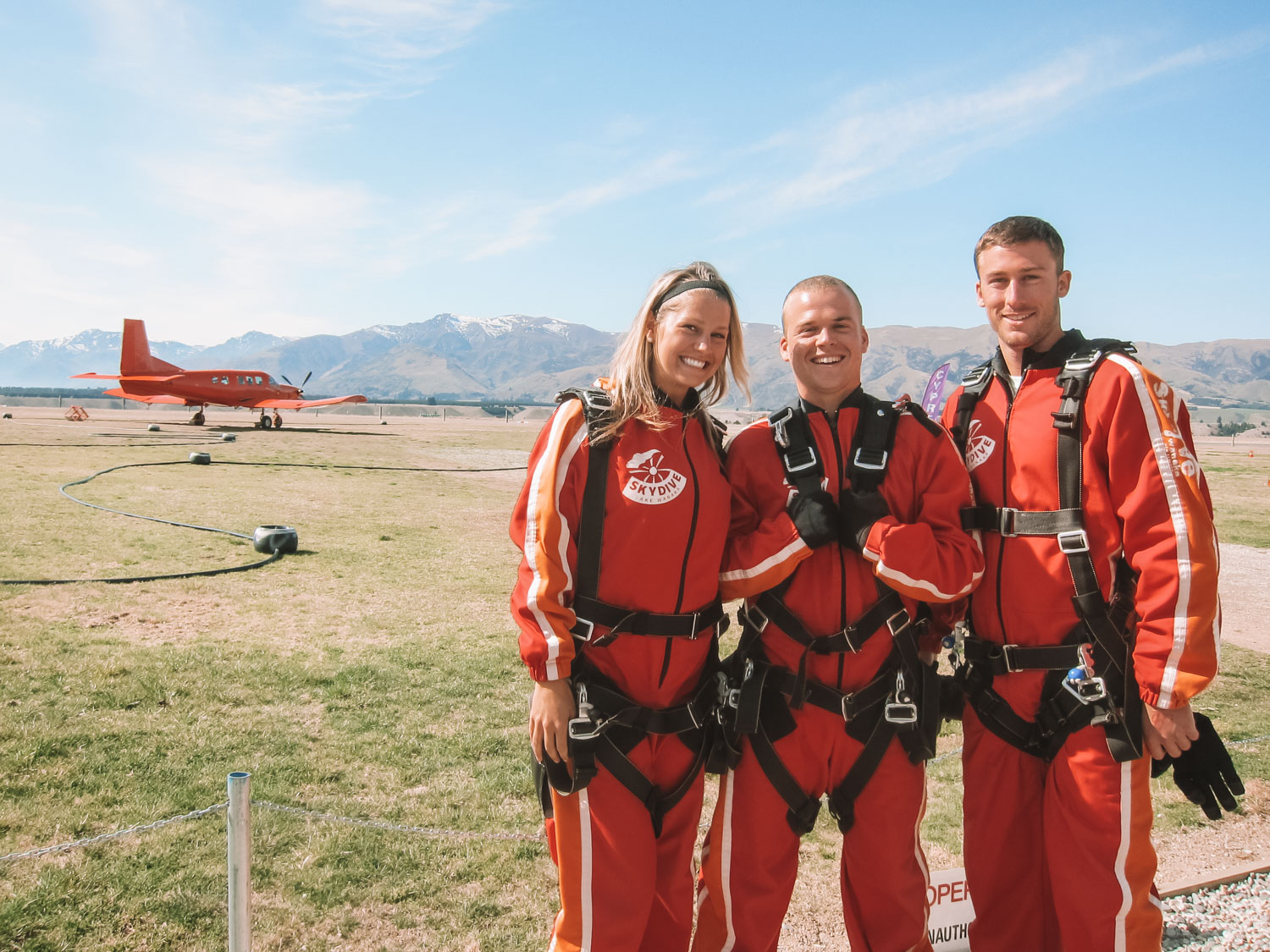 Skydiving
One reason why Queenstown will always have a special place in my heart is because I had my very first skydiving experience here! Getting up 12,000 feet in the air, I saw a side of New Zealand that I will always remember.

Do you have tips for Queenstown? Let me know in the comments below!