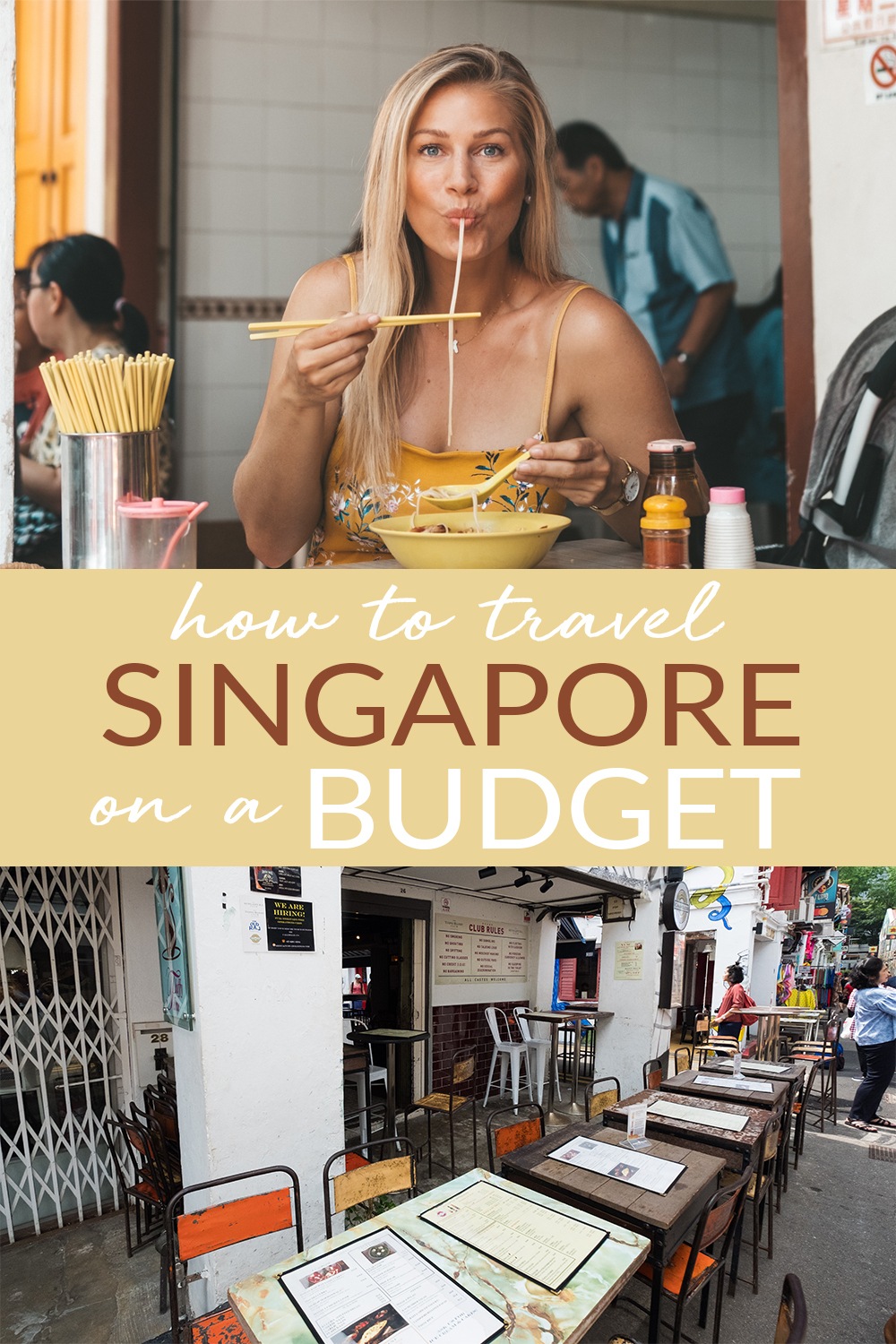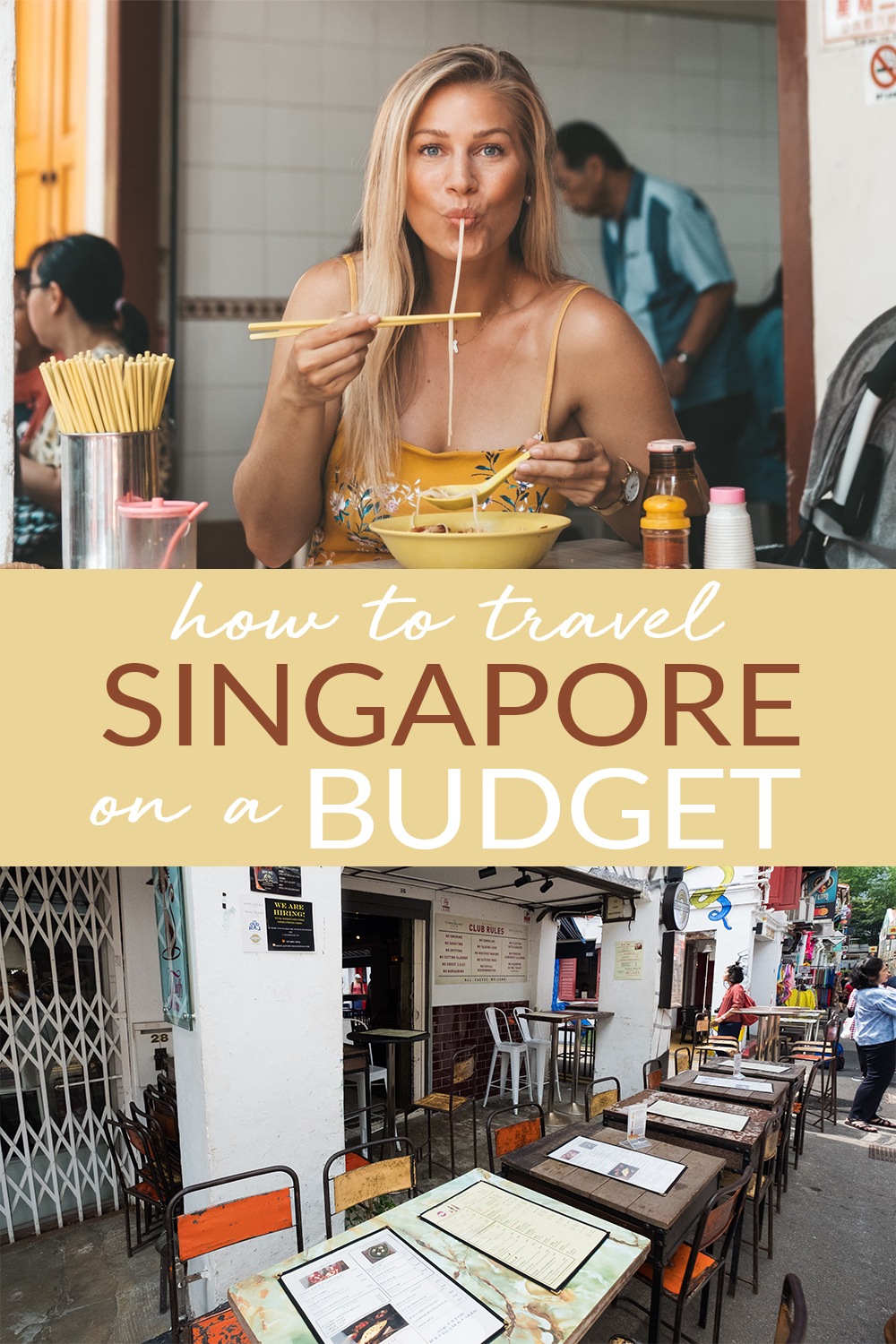 As a travel destination, Singapore definitely isn't the easiest on the pockets. Though, you shouldn't let that keep you from visiting the gorgeous country! Singapore is culturally rich, and you can experience it all on a budget.
To stretch your dollar, you've just got to plan ahead and know where and how to get the most bang for your buck. Looking for a guide on how to travel around Singapore?
Here's how to travel Singapore on a budget!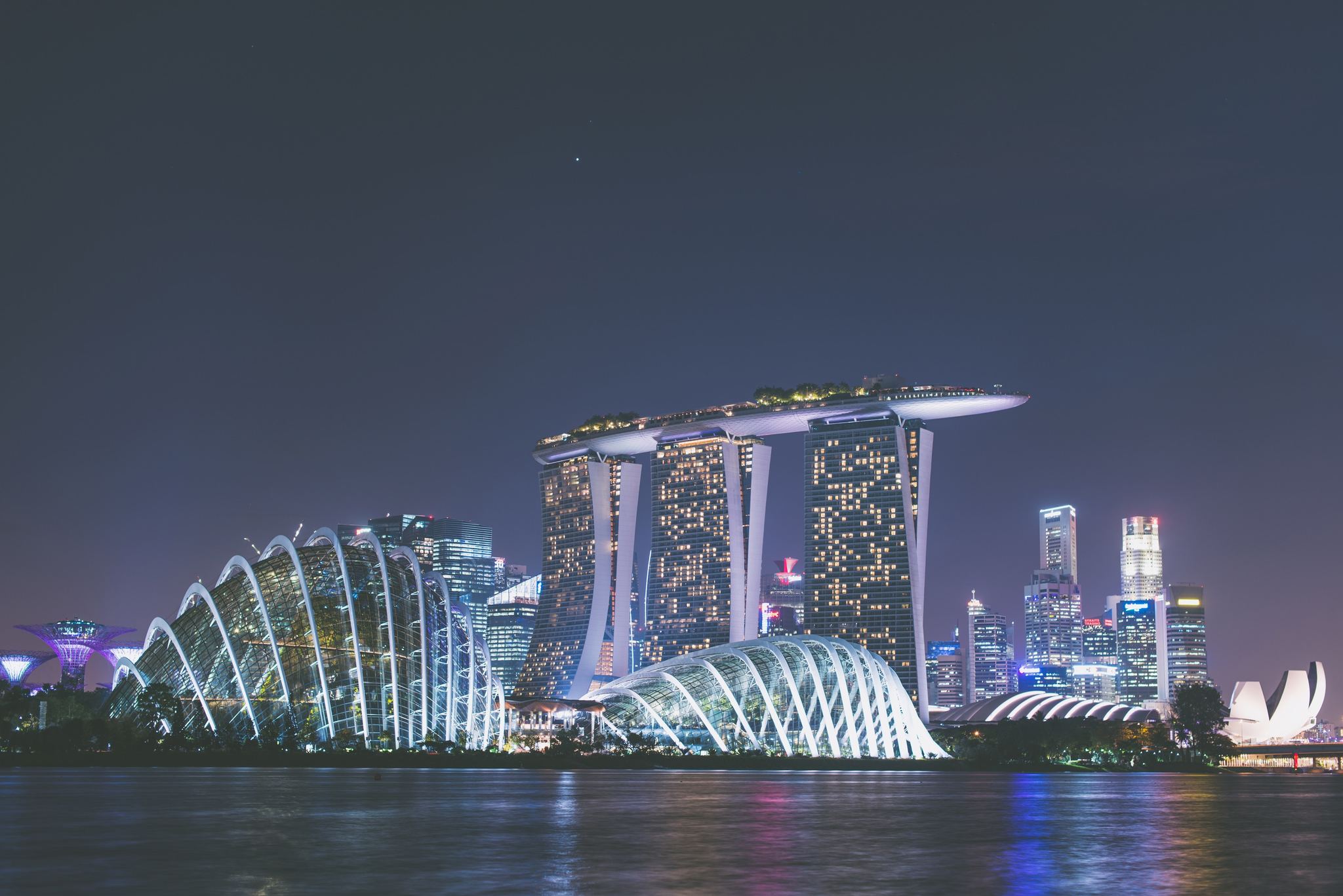 How Much to Budget
You'll want to plan on spending a minimum of $50 to $60 USD per day. This will cover getting around town, eating and staying in inexpensive accommodations.
If you want to lay your head somewhere a bit nicer or have some extra cash to spend on bar-hopping, plan for $85 to $100 USD per day.
The most expensive things in Singapore are always going to be accommodation and alcohol, so the amount that you want to spend on either will play a major role in calculating your budget.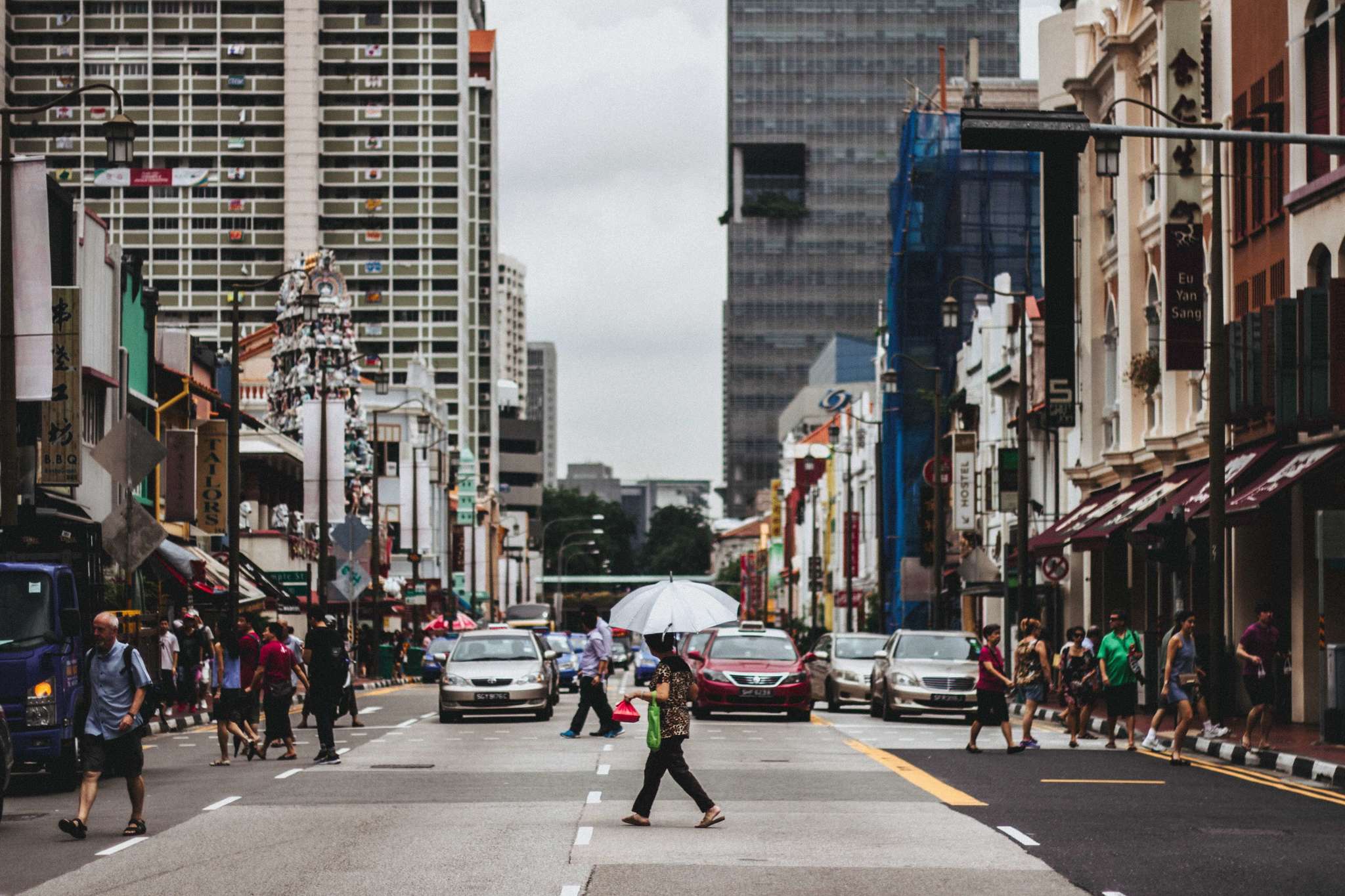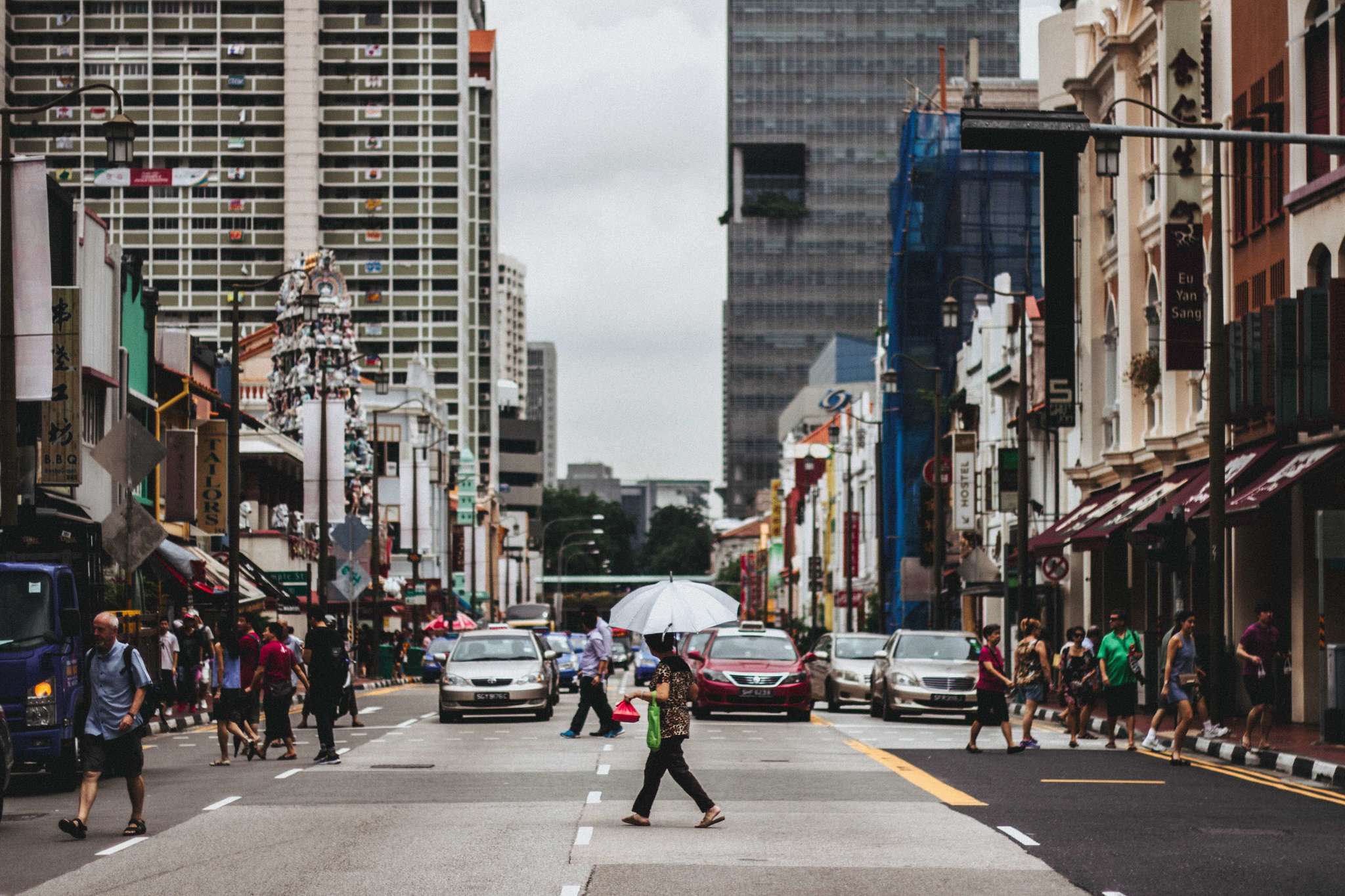 Use Public Transportation in Singapore
The Mass Rapid Transit (MRT) is a modern marvel. It will take you pretty much take you anywhere you wish to go in Singapore. The price of a trip depends on the distance and averages around $4 SGD, which is equivalent to about $3 USD.
Buying single tickets for the MRT can add up quickly so getting a Singapore Tourist Pass can save you some serious cash. For unlimited travel, a one-day pass is $10 SGD ($7.50 USD), a two-day pass costs $16 SGD ($12 USD) and a three-day pass goes for $20 SGD ($15 USD).
If you're going to have some non-travel days, check out the EZ-Link card. You can grab one of these reloadable cards at any train station or 7-Eleven.
From train stations, an EZ-Link card will set you back $12 SGD ($9 USD), which includes the card and $7 SGD ($5 USD) worth of credit.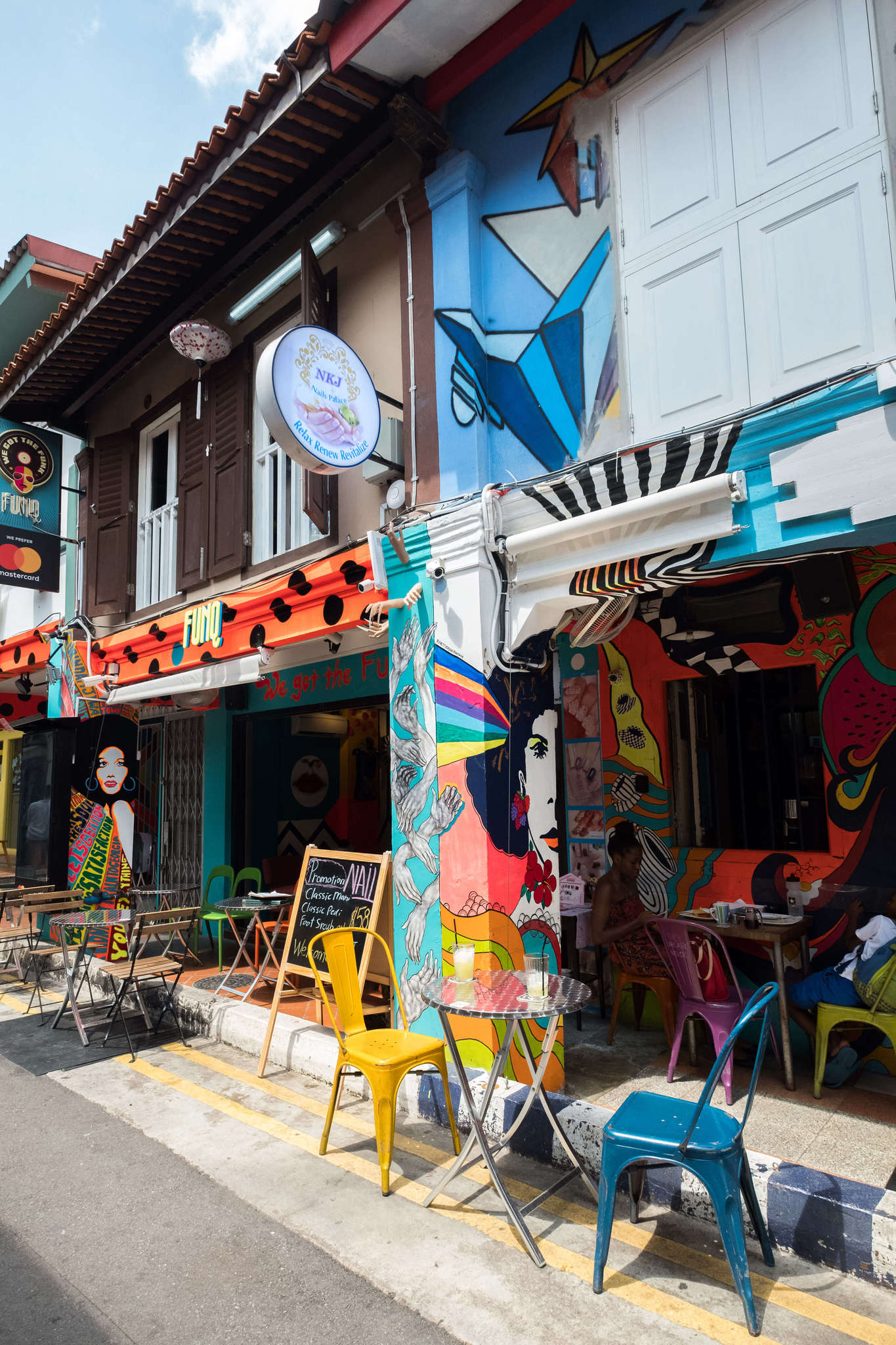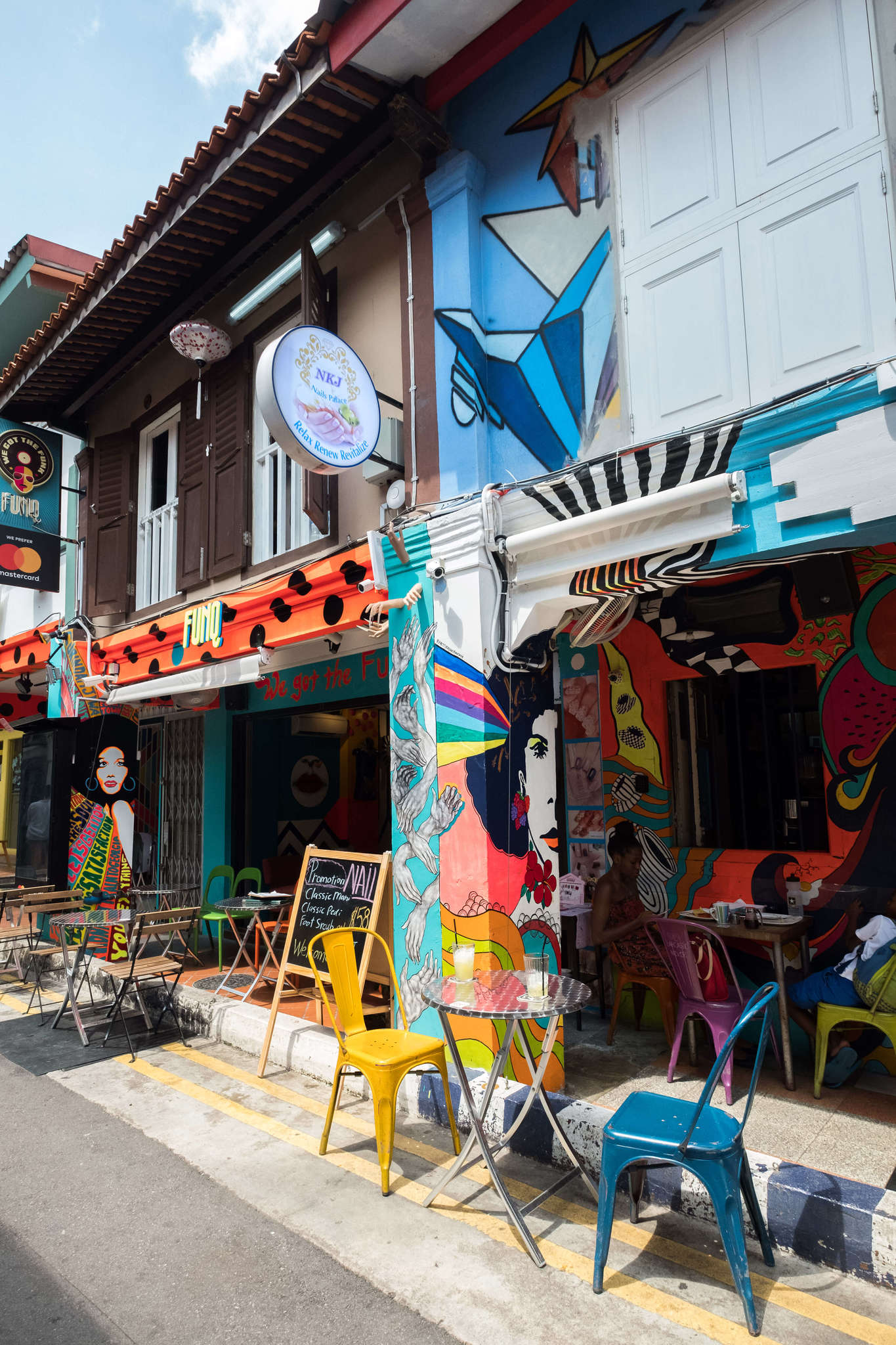 You Can Drink the Tap Water
The water is safe to drink in Singapore, so save your cash and some plastic. Instead of buying single-use water bottles, bring a refillable one and carry it with you as you explore.
This is my favorite reusable water bottle for travel!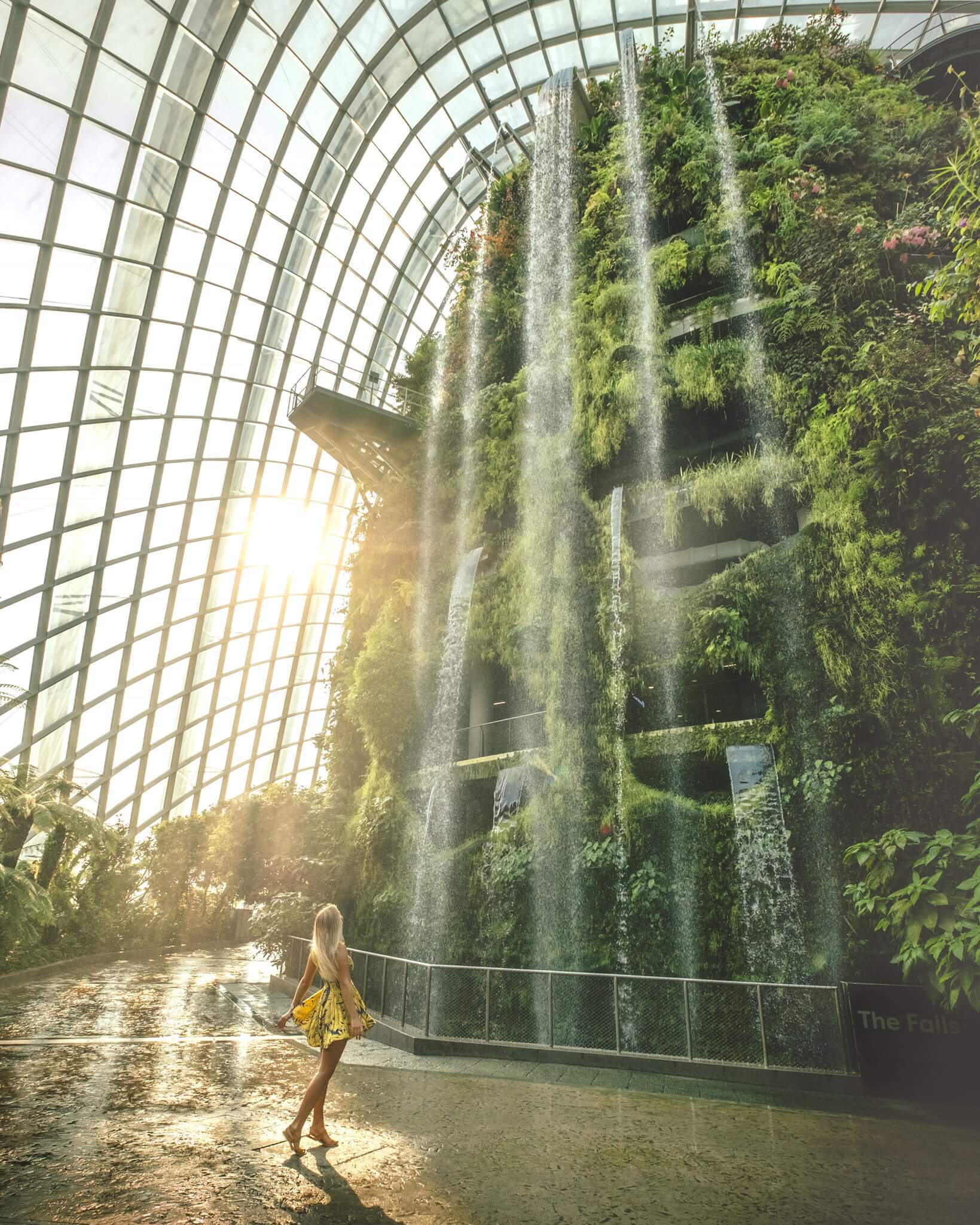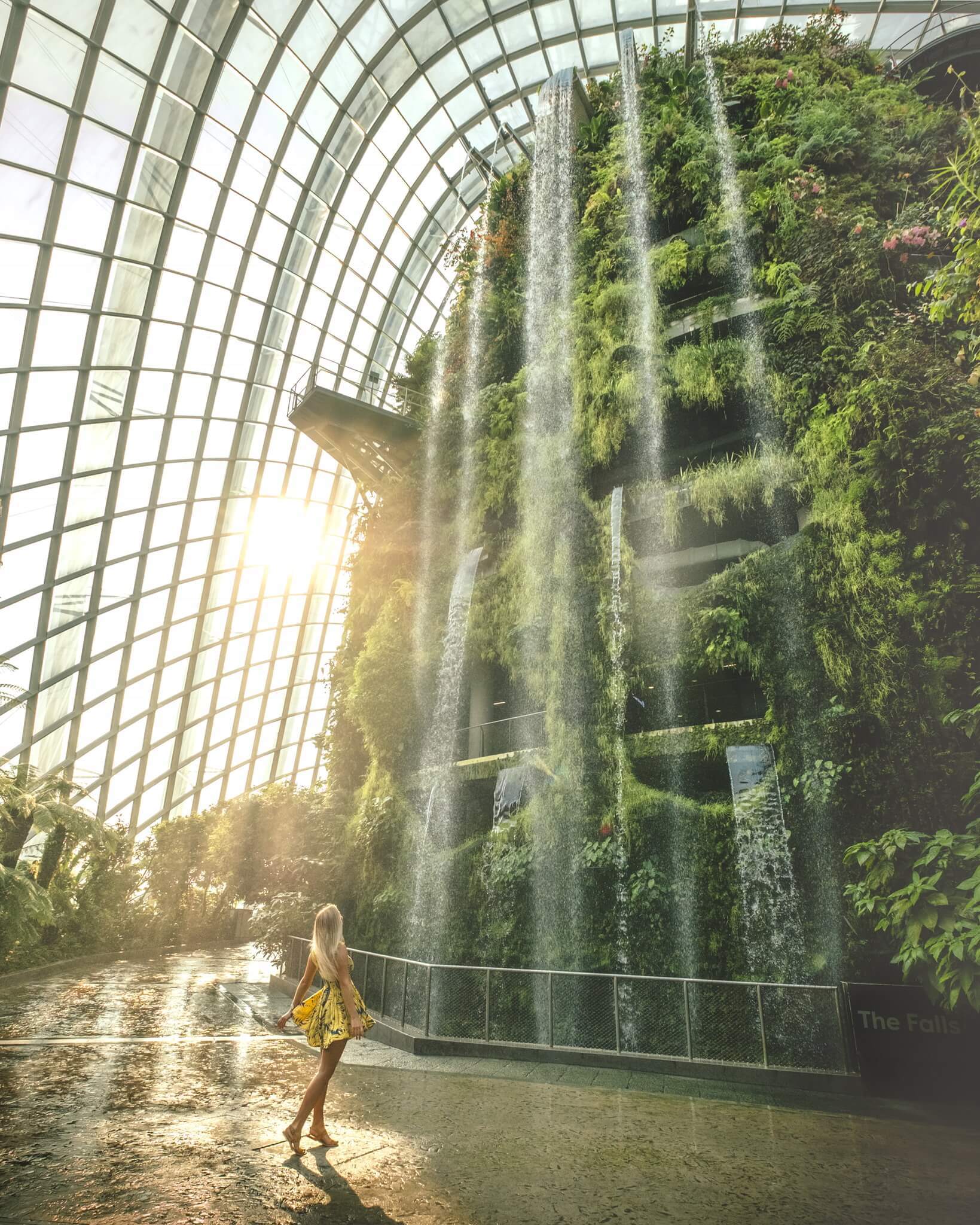 Do Free Things in Singapore
You could spend days checking out all of the free things to do in Singapore. From exploring the Singapore Botanic Gardens to taking in natural beauty at Sentosa Islands's beaches, Singapore is filled with complimentary attractions.
The Gardens by the Bay were the highlight of my Singapore trip. The Flower Dome and Cloud Forest do cost money to get into but the Gardens and Supertree Grove are free to enjoy all day, opening at 5 AM. If you want to explore the upper walkway between the trees, that will set you back $8 SGD ($6 USD) per person.
Of course, you can wander neighborhoods and popular tourist spots for free. Check out Arab Street, Haji Lane, Joo Chiat, and other popular spots!
Visiting the East Coast Park and walking along the Changi Point Coastal Walk are other must-see attractions. Afterward, I recommend learning about Chinese culture at Haw Par Villa and then heading up to The Southern Ridges for a breathtaking view.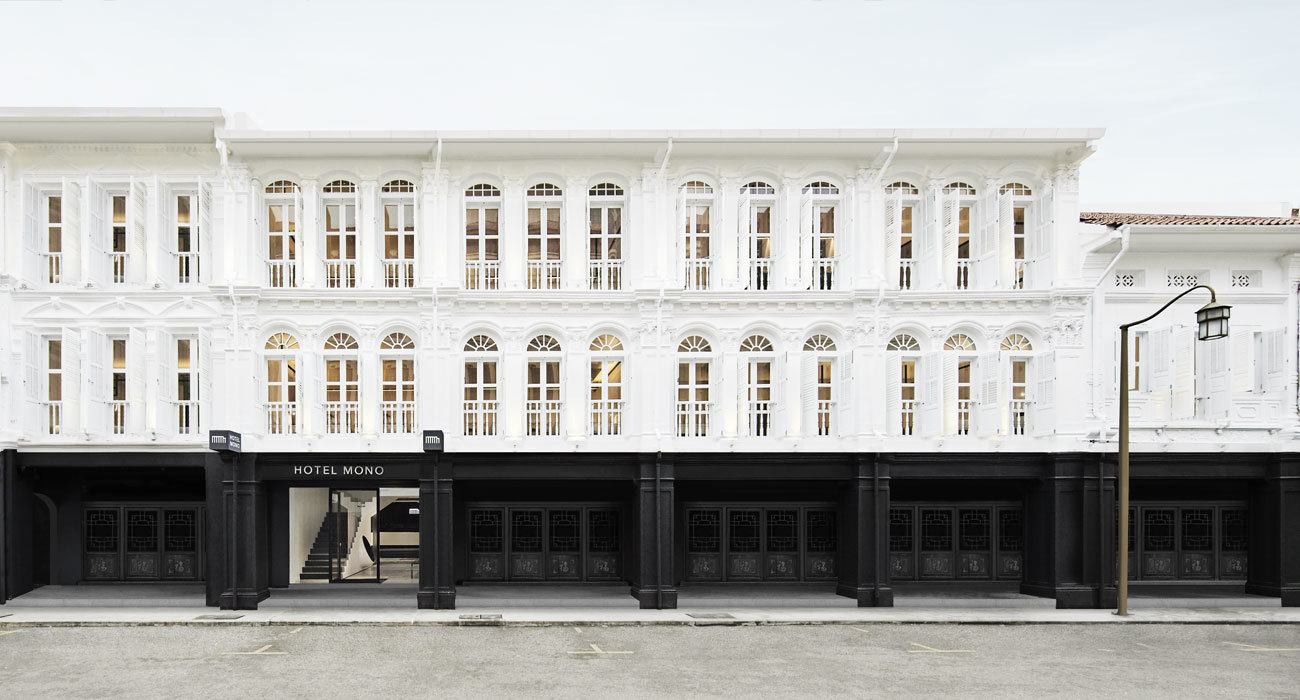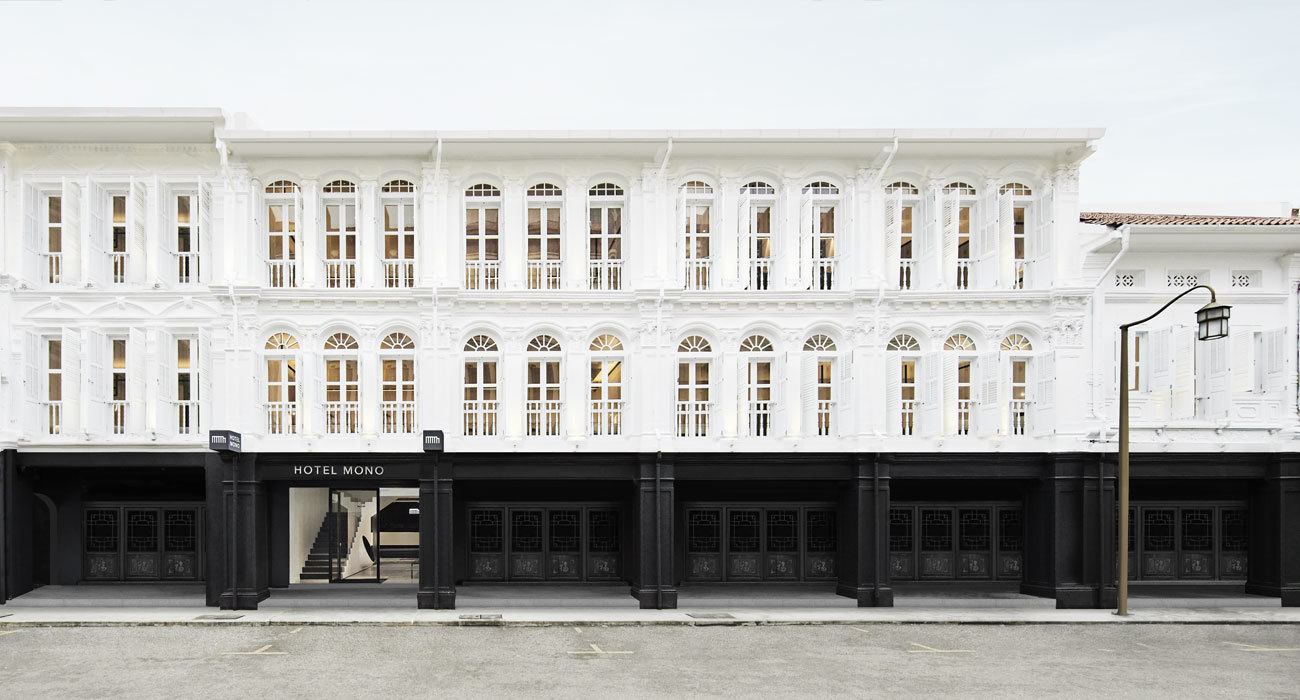 Budget Accommodations in Singapore
A bed for the night doesn't always come cheap in Singapore, but there are some good budget options around.
Budget Hotels in Singapore
Hotel Mono: A little boutique hotel located in the heart of the city, Hotel Mono has ongoing deals running all of the time. They offer single rooms, doubles, and family rooms for up to four people.
Hotel Yan: All about the industrial-chic aesthetic, Hotel Yan is ideally located next to Little India and offers double rooms for around $120 USD.
Hotel Kai: A lovely spot with a dream location, Hotel Kai gives you a personal Wi-Fi device that'll give you a 24/7 connection all over the country. Single rooms start at $80 USD.
Hostels in Singapore
The Bohemian Chic: This hostel offers stylish social accommodations in the bustling Chinatown in Singapore
The Pod: It's all about capsule hotels in Asia, and The Pod is a must-try! Note to the claustrophobic: these actually feel more like bunk beds than other capsules you might have seen online. They offer female, male and mixed dormitories starting at $25 USD.
Dream Lodge: Located on the hip Lavender Street, Dream Lodge is right beside three MRT stations, so getting around couldn't be any easier.
Wink Capsule: Another comfy capsule option, the Baroque Wink Capsule property is in buzzing China Town.
The Quarters Hostel: Chic and comfortable, The Quarters is a budget traveler's favorite!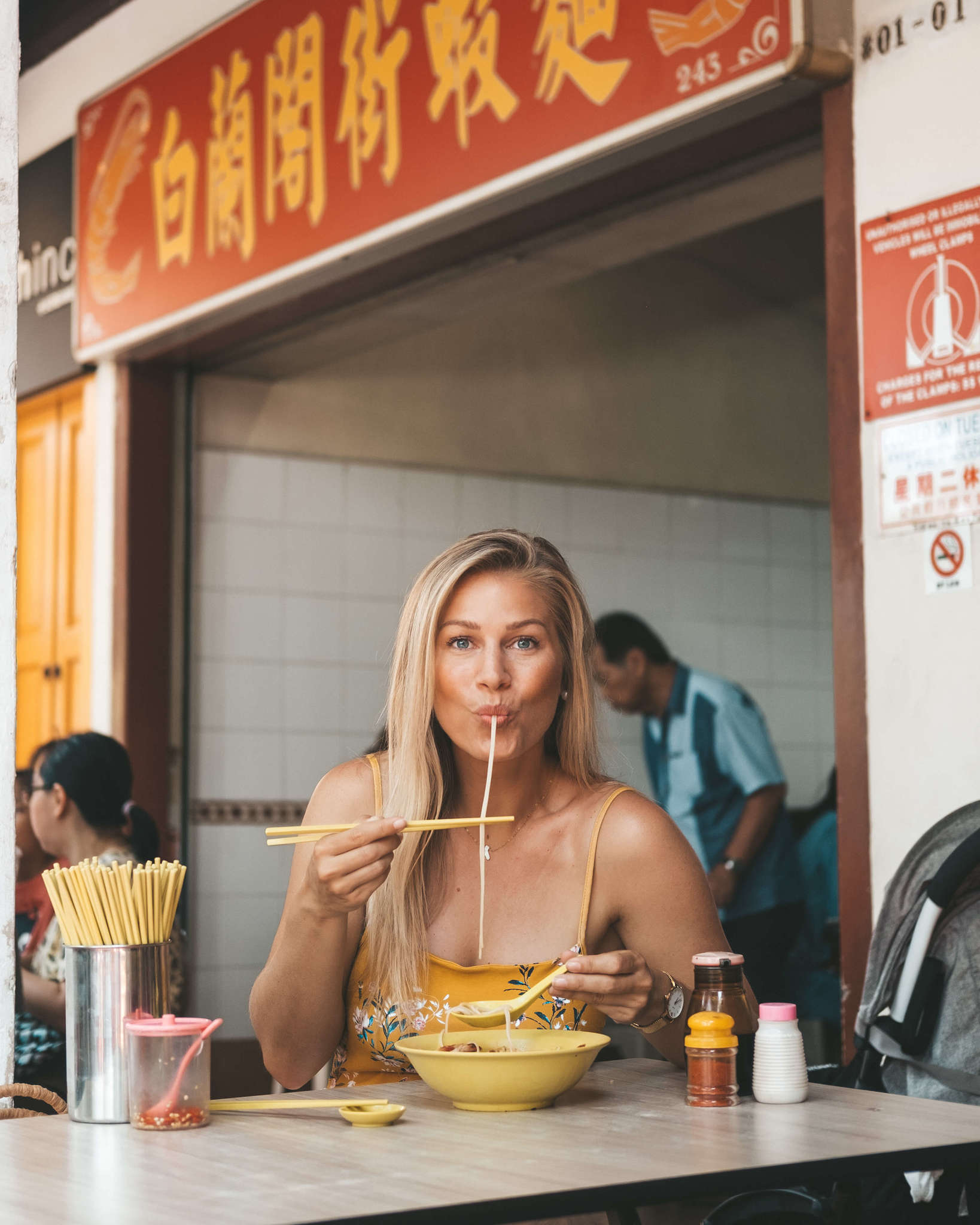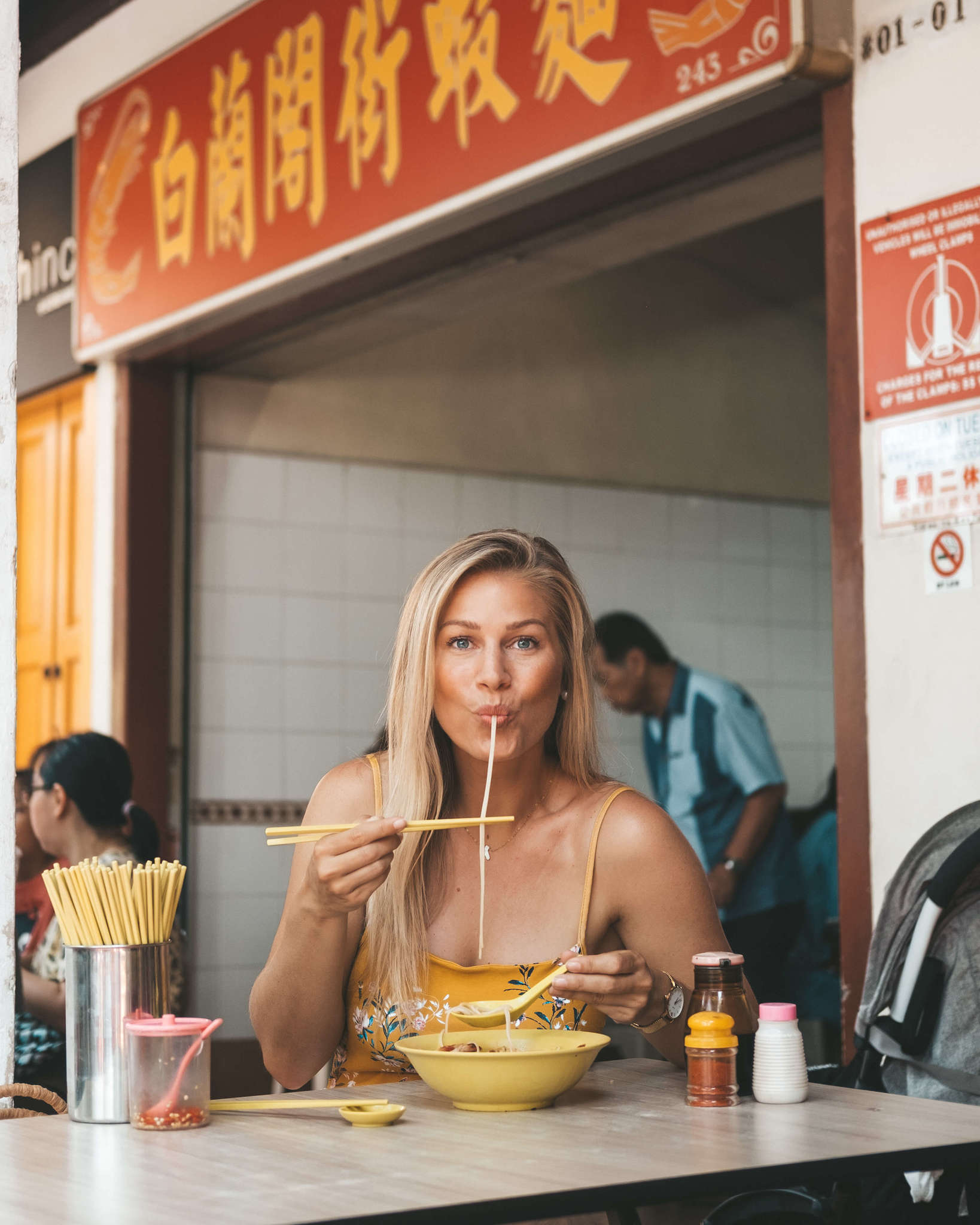 Eat at The Hawker Stalls
The food in Singapore is deliciously diverse, and you don't have to spend a fortune to have world-class cuisine. There are food centers and hawker stalls all over the country with Singaporean, Malaysian and Chinese-fusion meals.
The Chinatown Food Center is a local icon, and you can fill up on tasty eats here for about $5 SGD ($3.75 USD). I also encourage you to try local specialties like chicken rice, chili crab and Laksa soup (my personal favorite).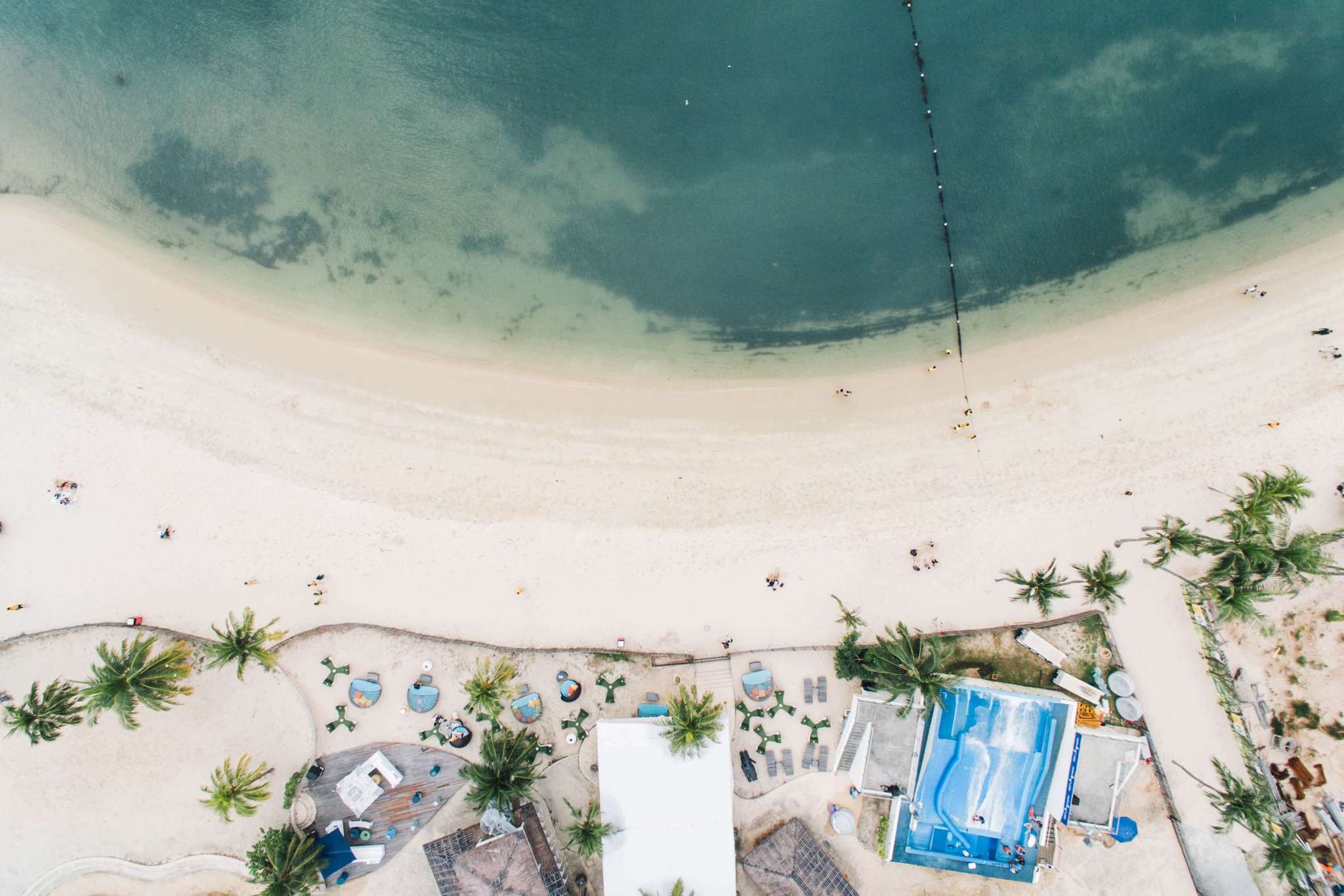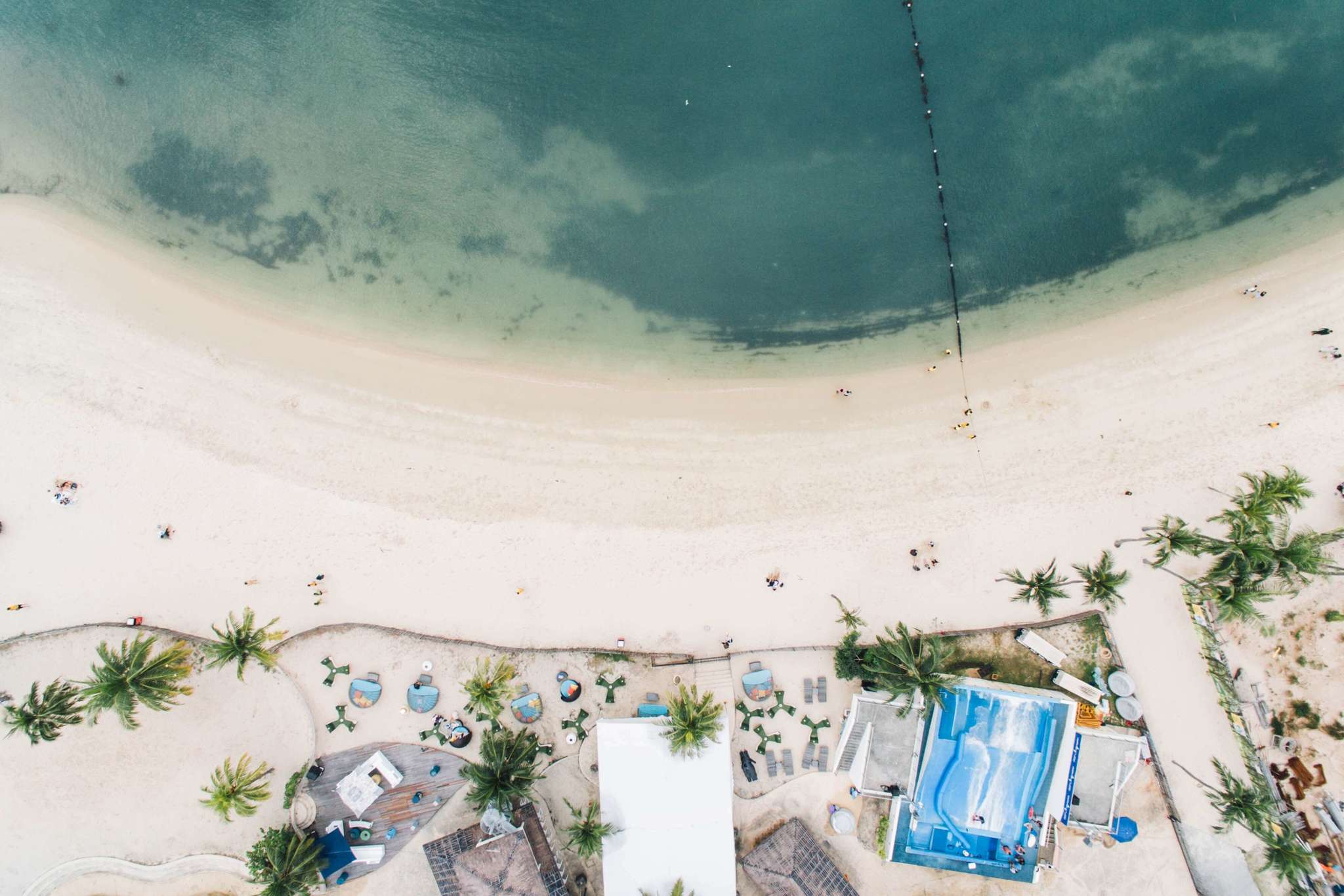 <
Day Trip to Sentosa Island
If you have the time, head to Sentosa Island as well. While a cable car will set you back $33 SGD ($25 USD) per person, you can just hop on the MRT to Harbourfront Station and walk across to the island.
Another budget-travel option is the Sentosa Express, which will take you over for just $4 SGD ($3 USD).