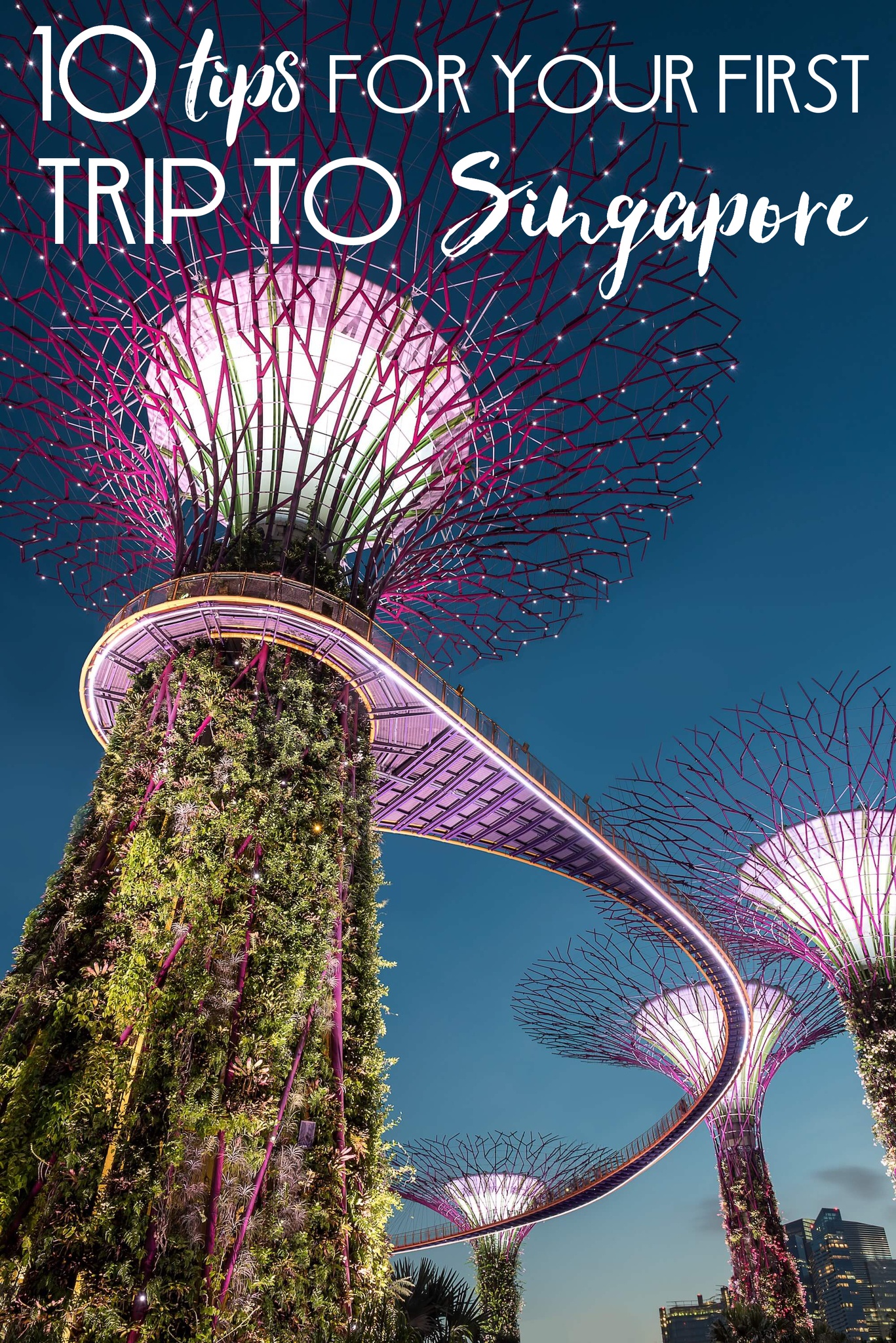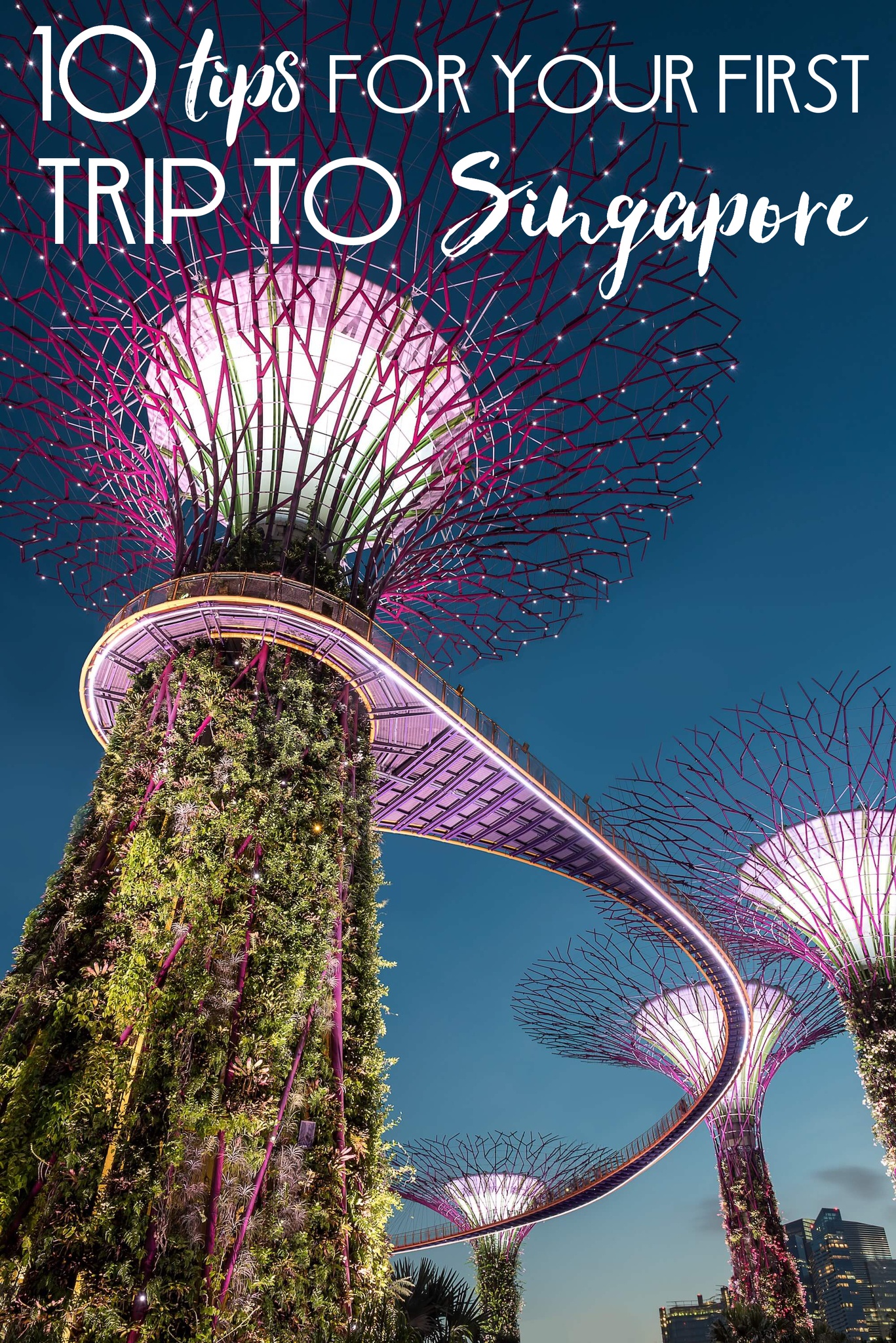 As one of Southeast Asia's most fascinating destinations, Singapore is a diverse island country that has something of interest for every traveler. Whether you have just 24 hours or 3 days in Singapore now is the time to pack your bags and visit this high-tech city.
Located off the southern coast of Malaysia, Singapore is a futuristic urban center rich with experiences around every corner. Ready to fall in love with this one-of-a-kind destination?
Here are 10 tips for your first trip to Singapore!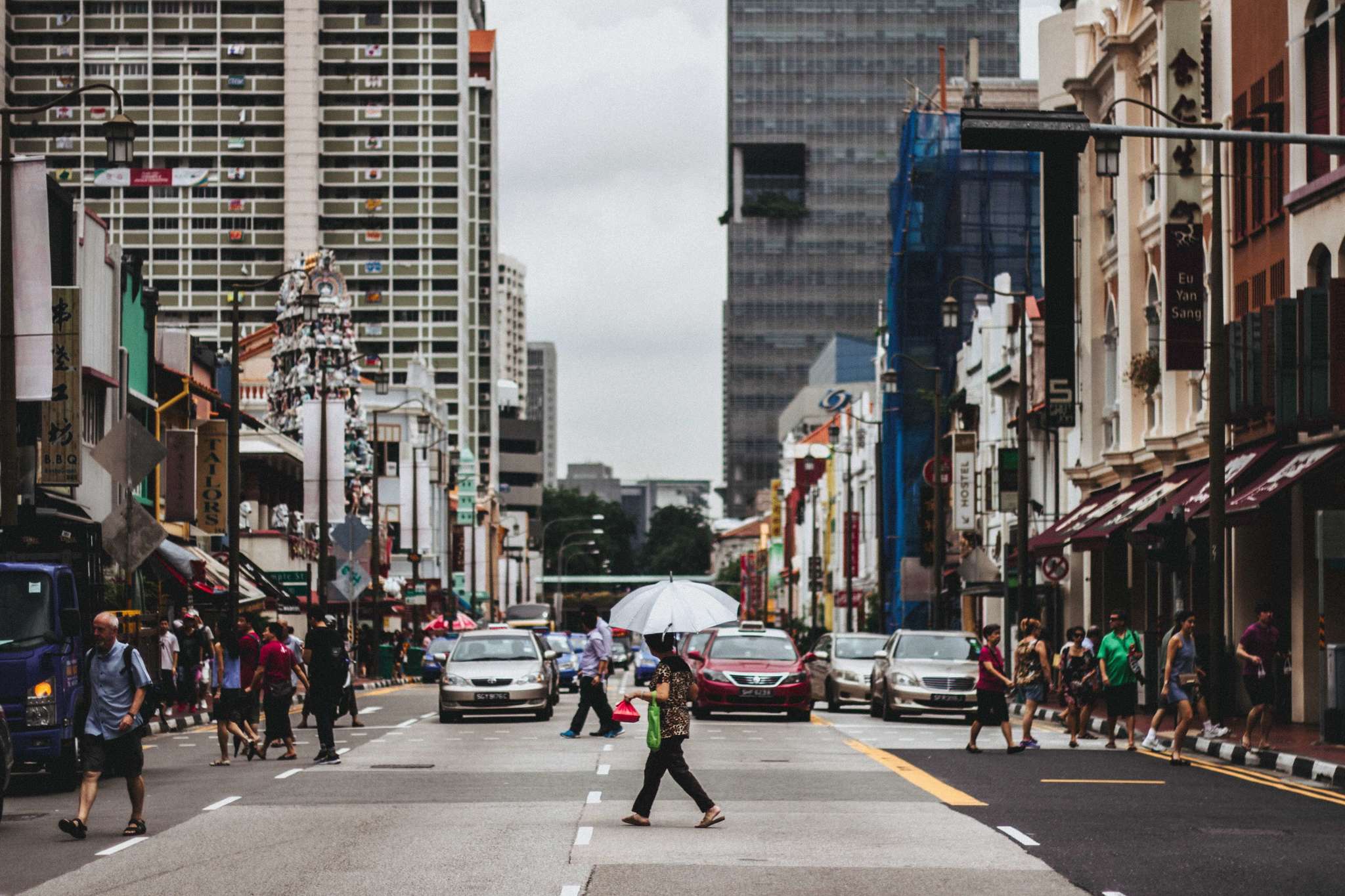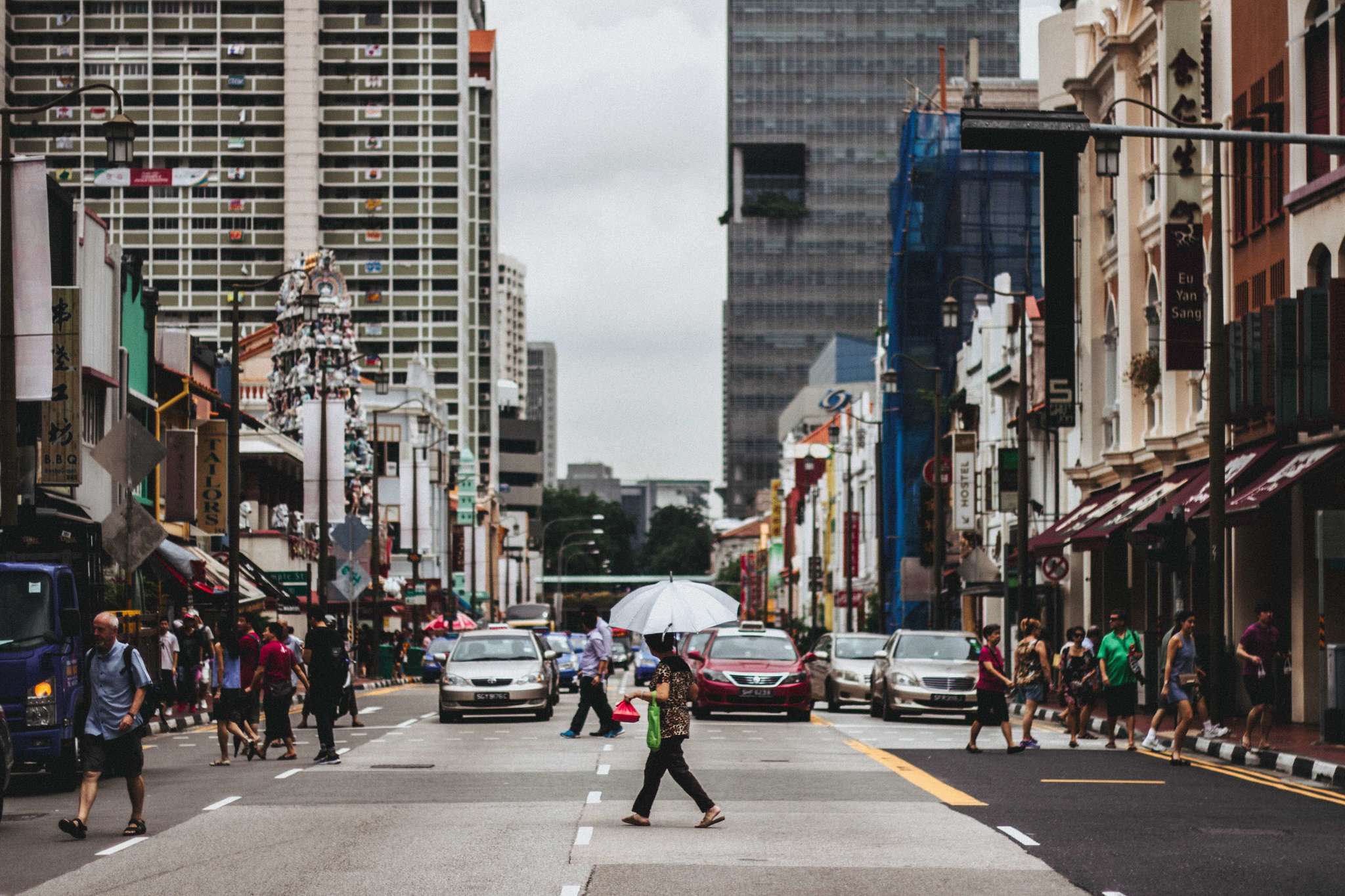 1. Use Public Transportation or Grab App
Singapore's Mass Rapid Transit (MRT) is a traveler's dream! The country has an impressive public transportation network that will take you anywhere you wish to go.
To save cash and time, I'd recommend checking out the Singapore Tourist Pass. It gives you unlimited travel for as long as you wish. A one-day pass is $10 SGD ($7.50 USD), a two-day pass is $16 SGD ($12 USD) or you can get a three-day pass for $20 SGD ($15 USD).
While the MRT is great, sometimes it can also be more convenient to just hop in a car. However, taxis are pricey in Singapore, and Uber is no longer a thing.
So, download the app, Grab, before you go. It works just like Uber, and it's a local must-have app!

2. Get Travel Insurance
I've heard so many horror stories from other travelers that detail the dangers of traveling without insurance! From lost wallets to a major injury, it's so comforting to know you're covered in the event anything goes awry when traveling.
I have always used World Nomads, and they have saved me some serious cash. From helping with my lost and delayed luggage to covering my damaged camper van in Iceland, I've found having the insurance to be totally worth it.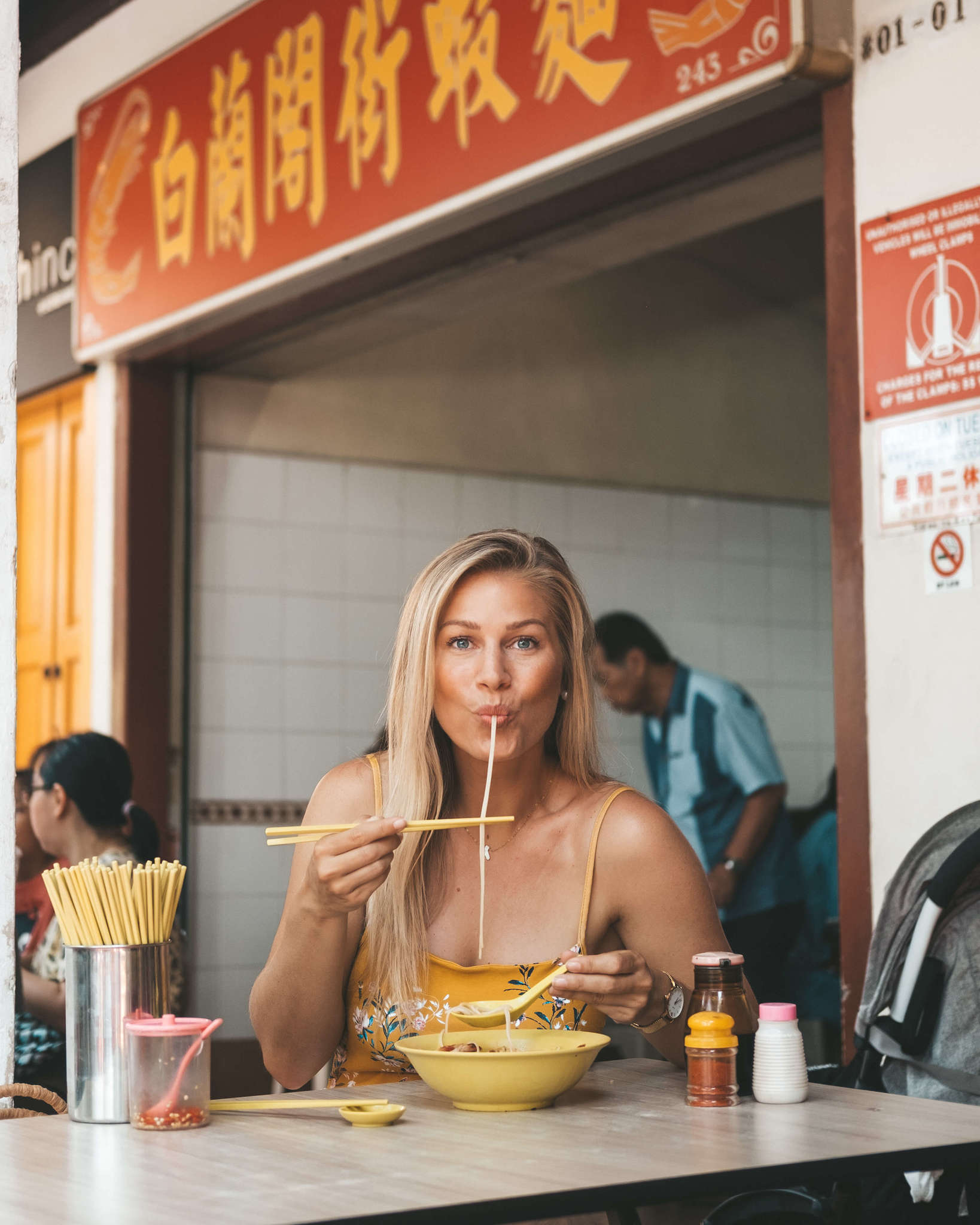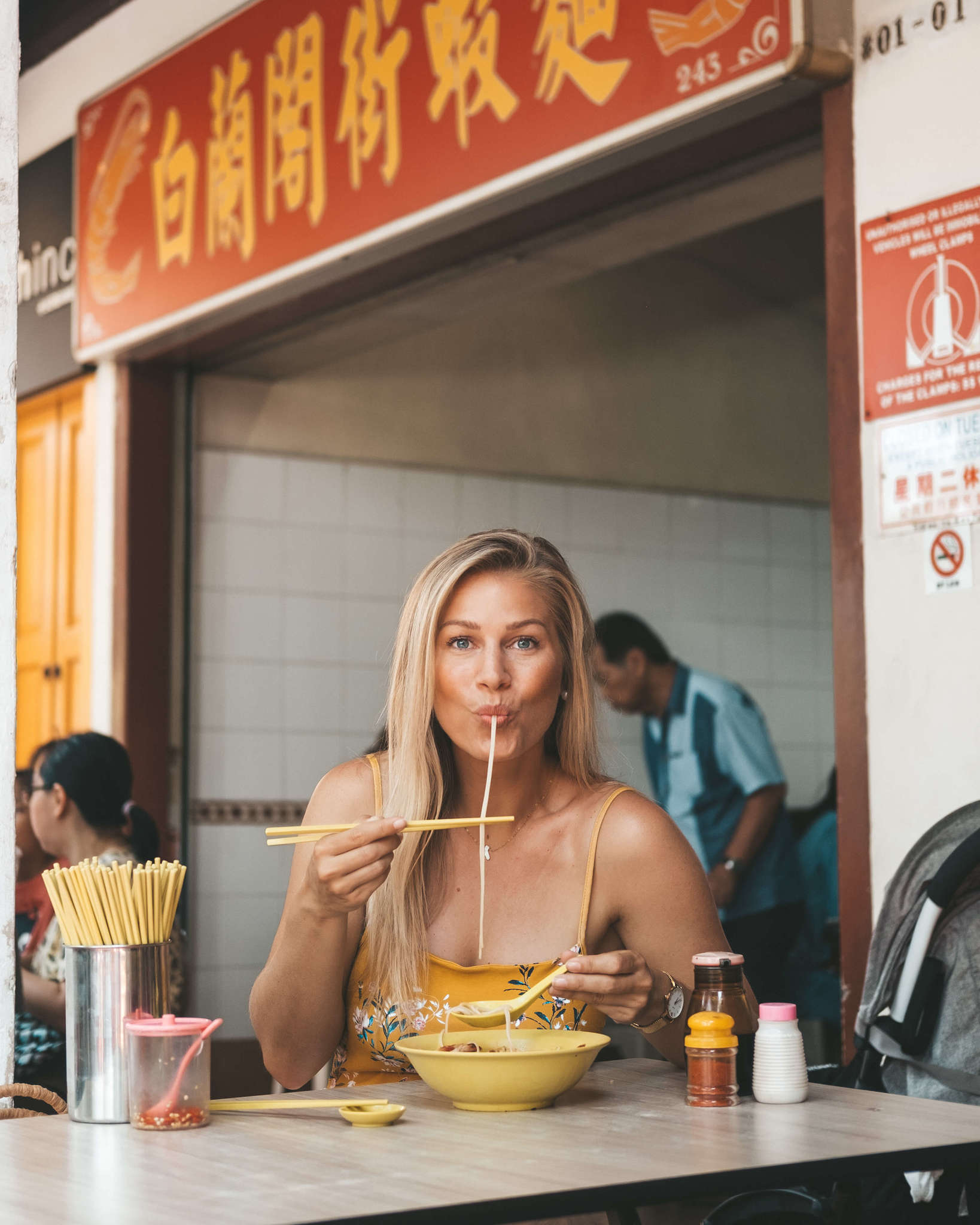 3. Eat Like the Locals
I relished the cuisine in Singapore! You don't have to go to a Michelin star restaurant here to get a scrumptious meal (although Singapore is home to the cheapest Michelin-starred meal).
My top spots are the food centers and hawker stalls around China Town and Marina Bay. Be sure to try Singaporean specialties like Chicken Rice, Chili Crab and Laksa (a spicy noodle soup).
Singaporeans are crazy for Prawn Mee, too. Head there for more tasty noodles!
Check out this Hawker Center Food Tour + Neighborhood Walk for a more in-depth experience!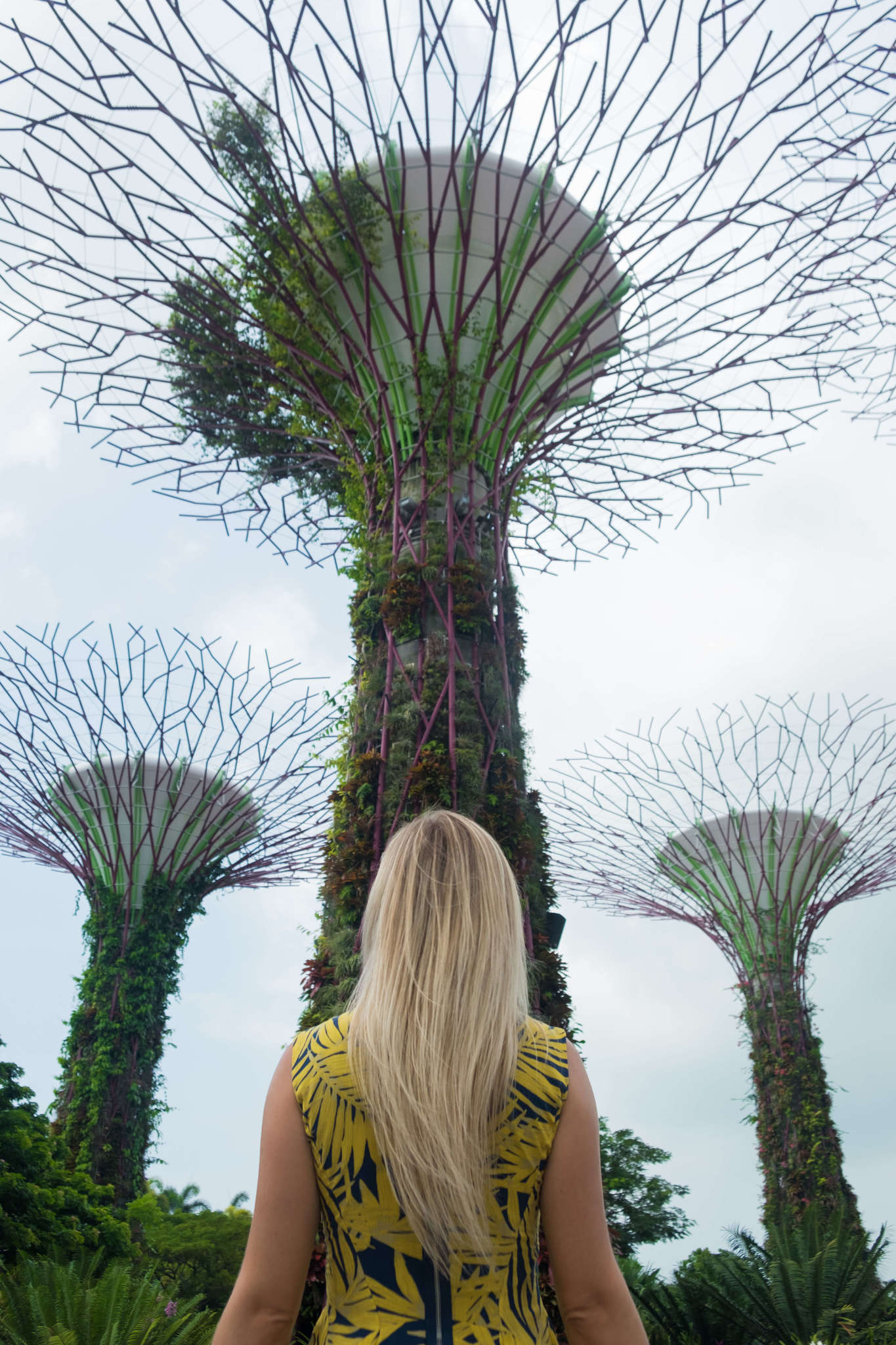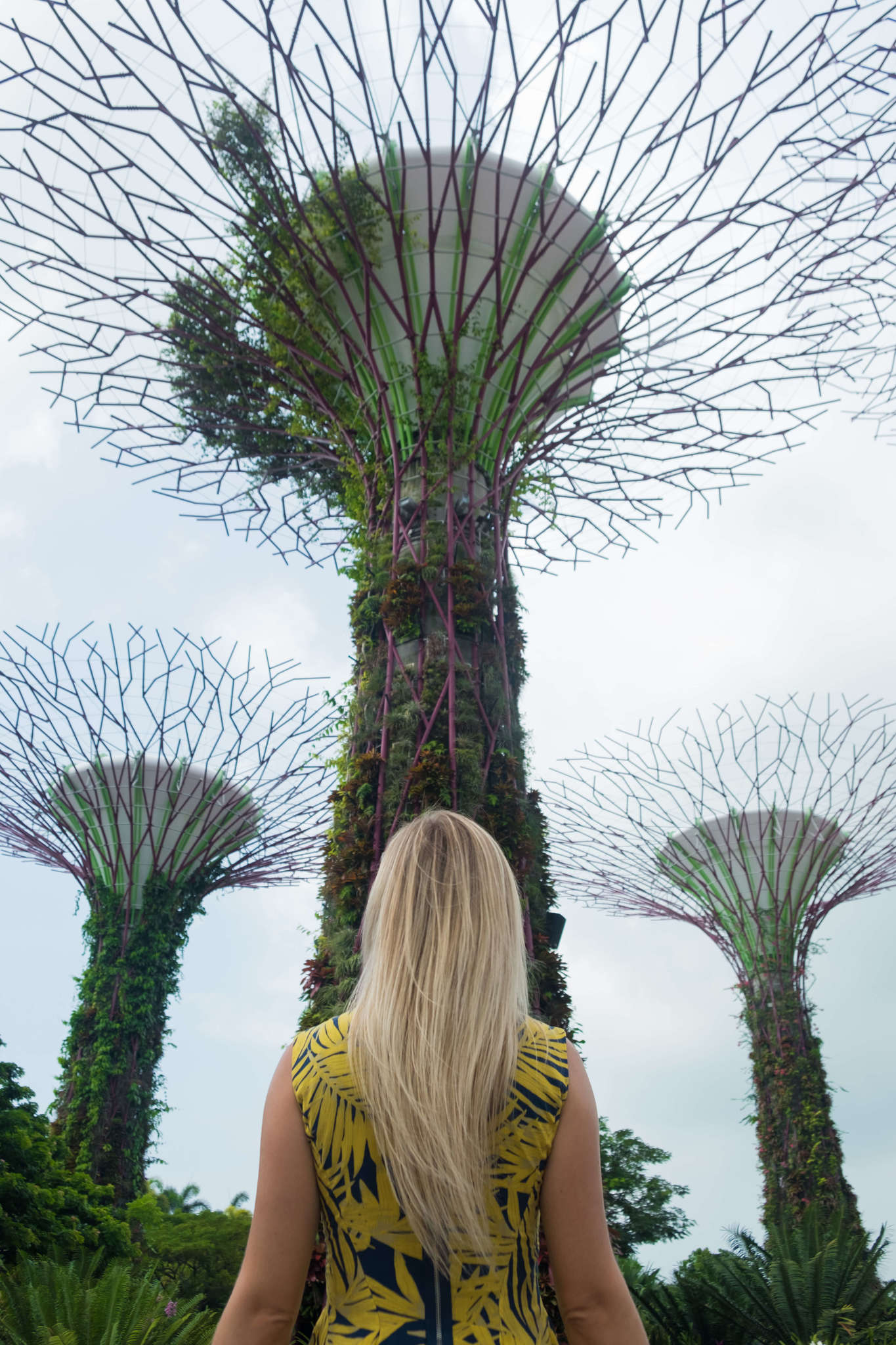 4. Get to Gardens by the Bay Early
As one of the most popular attractions in the city, Gardens by the Bay gets quite busy. The Flower Dome and Cloud Forest open up at 9 a.m., so I recommend getting there about 15 minutes early so you're among the first ones to purchase tickets, which run at $28 SGD (about $21 USD) per person.
The Gardens and Supertree Grove are free to enjoy all day, opening at 5 a.m., and you can explore the upper walkway between the trees for $8 SGD ($6 USD) per person.

5. Drink the Tap Water
The water is absolutely safe to drink here. Bring a refillable water bottle, so that you can reduce the amount of plastic you use.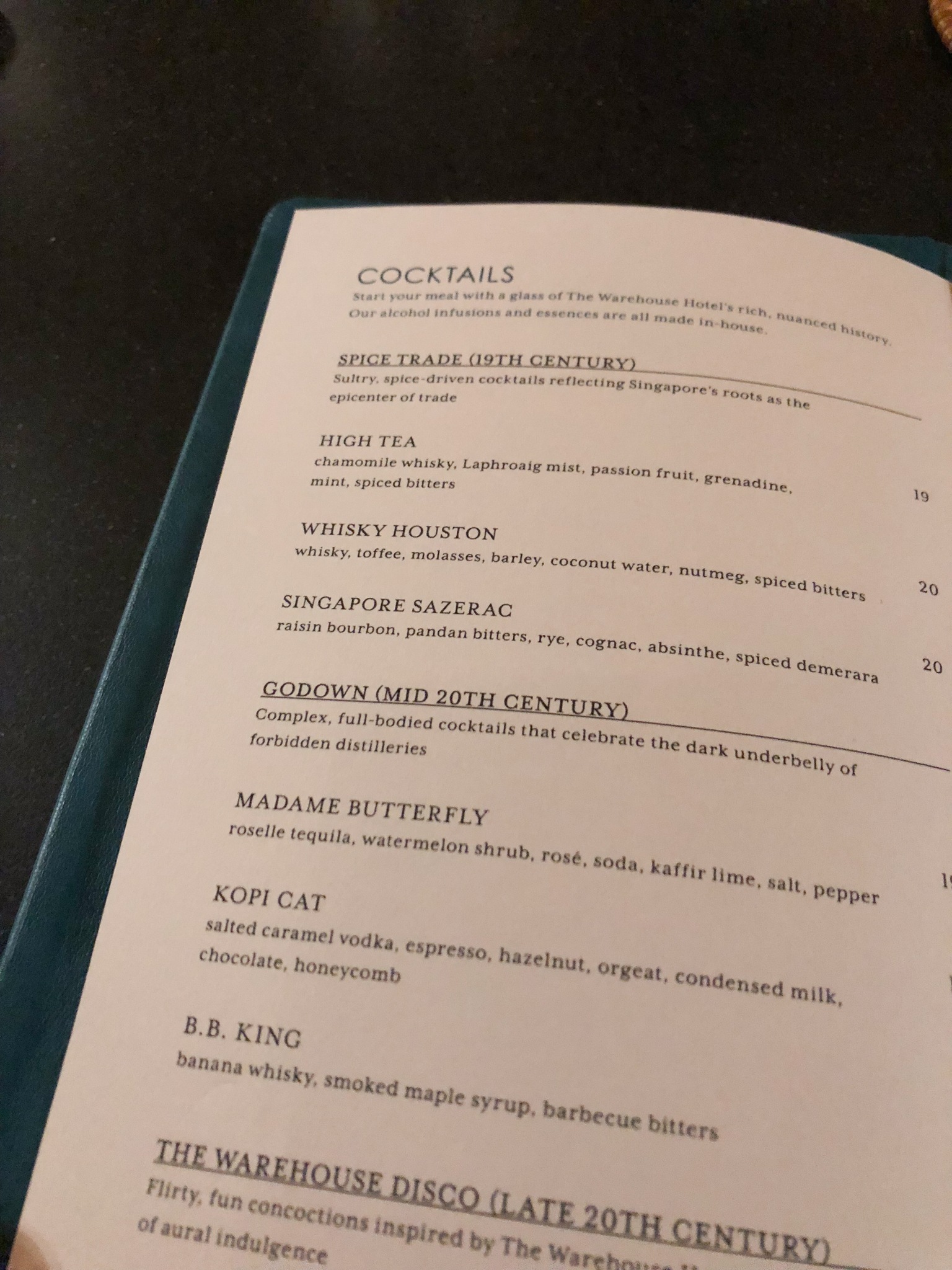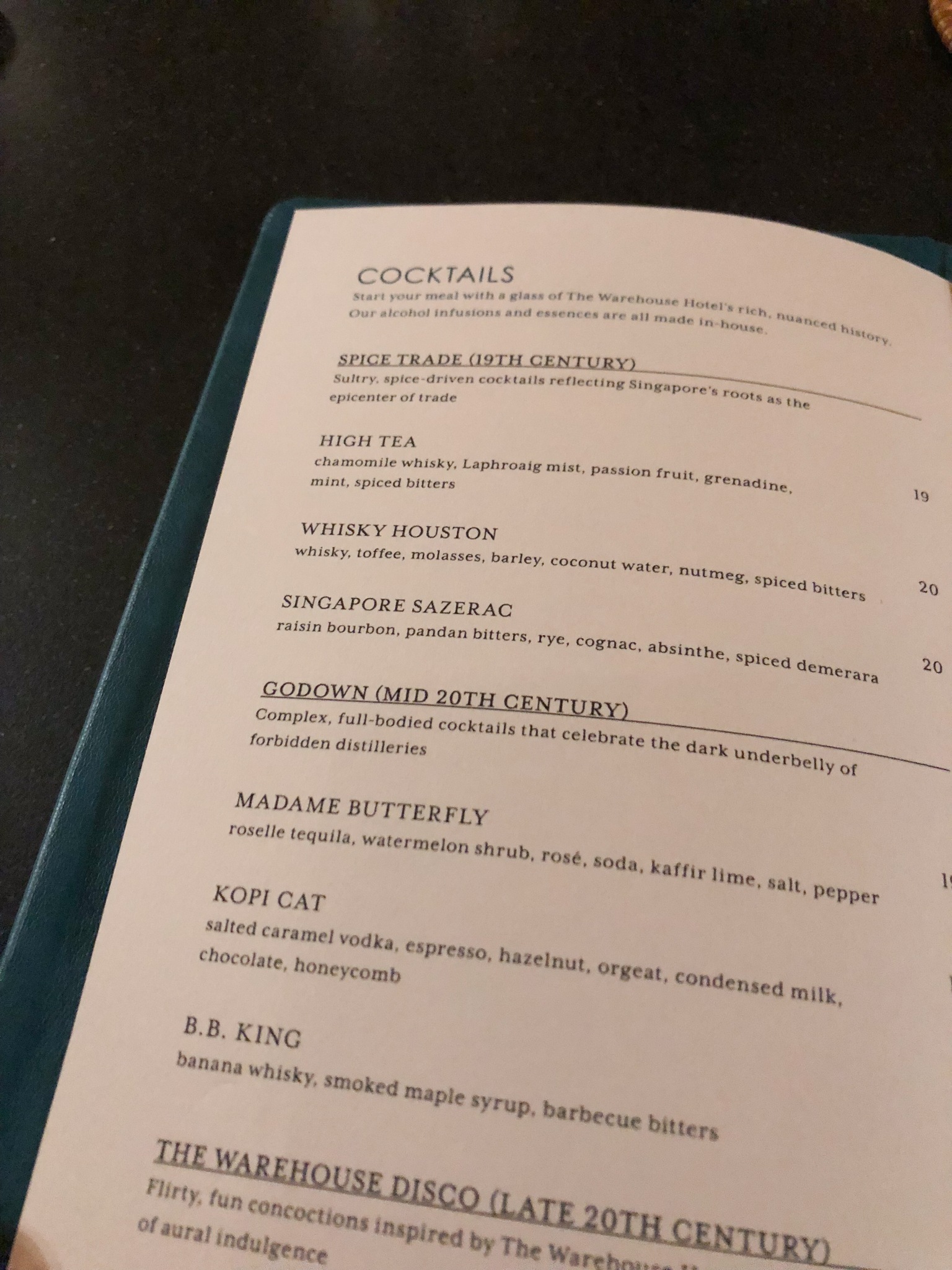 6. Stick to Happy Hour
Alcohol is very pricey in Singapore. You'll find cocktails for $22 SGD ($16.50 USD) at trendy spots downtown and beers in neighborhood bars for as much as $10 SGD ($7.50 USD).
Happy hour is a time to look forward to in Singapore. From around 5 p.m. to 9 p.m. in bars across the city, you can find some great deals on drinks of all kinds.
If you're into nightlife, perhaps a Singapore Pub Crawl is right up your alley!

7. Stay Connected
While you will find many restaurants and cafés in Singapore with Wi-Fi, the cost (in both time and money) of buying a coffee every time you want to connect adds up quickly.
To circumvent this inconvenience, I use the Skyroam Solis when I'm abroad.
It lets me connect my phone and laptop (up to five devices) to WiFi all day long with unlimited usage. It can be tricky to get a SIM card in some countries and roaming charges are crazy high. That is where Skyroam comes in. It is such an easy and affordable solution.
For a limited time, get an unlimited Skyroam subscription for $99/month!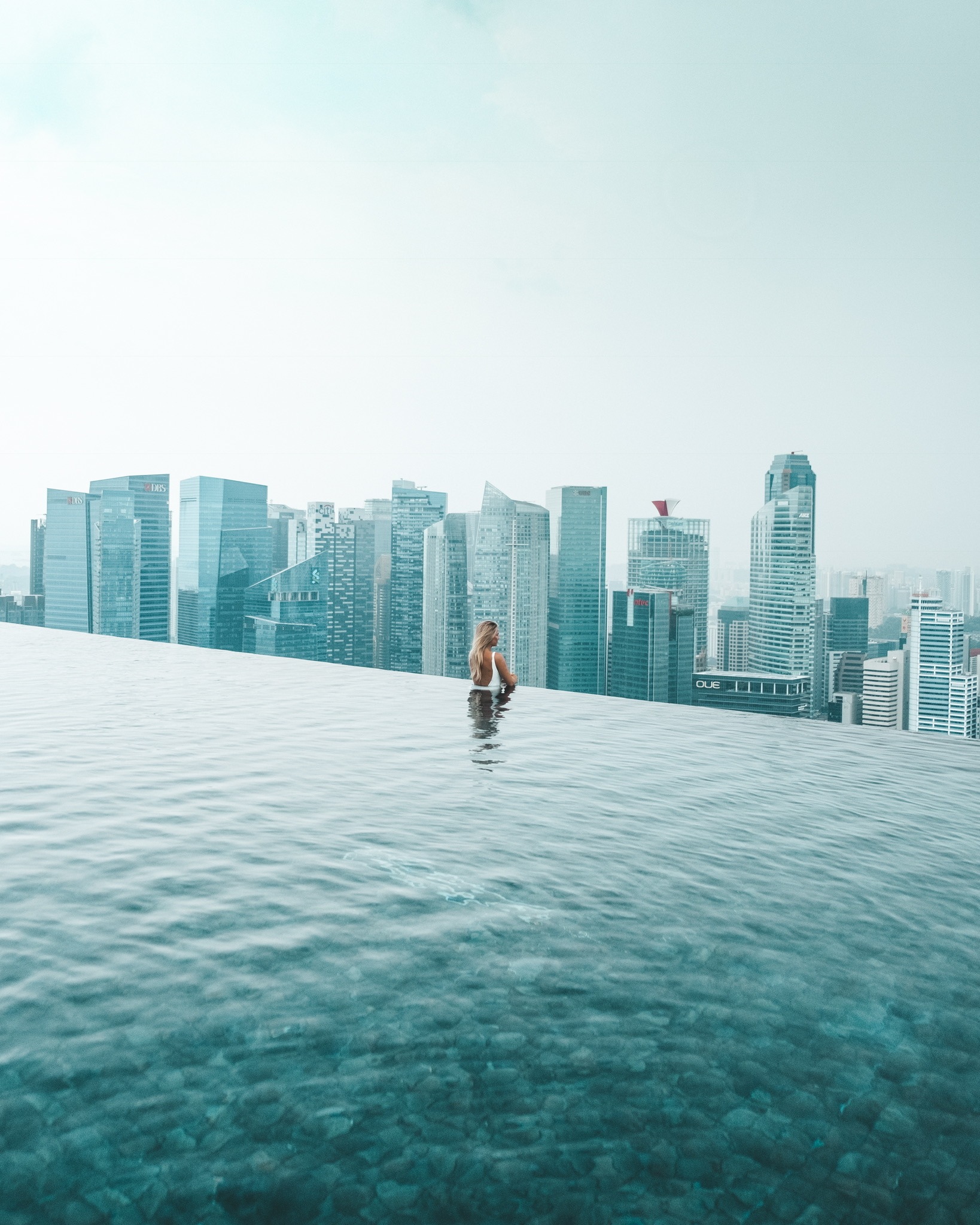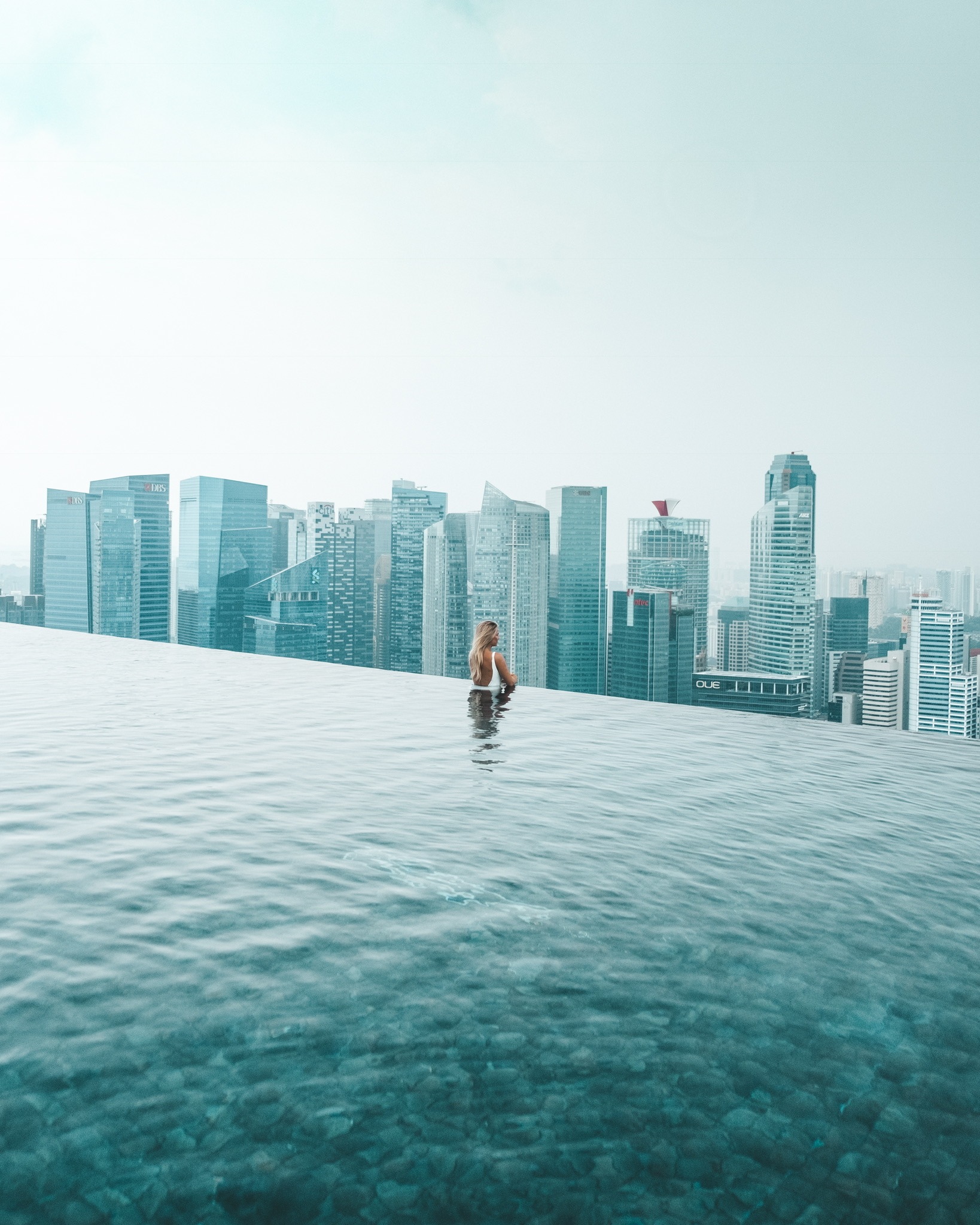 8. Get the Best View in Town
I stayed at the iconic Marina Bay Sands and got a chance to take in the view from the infinity pool. The city's skyline was absolutely gorgeous from up there.
To experience the famous pool, you have to be a hotel guest. You can, however, check out the breathtaking view from the Observation Deck on the 57th floor.
It'll set you back $23 SGD ($17 USD), but seeing Singapore from the deck is so worth it!

9. You Don't Always Have to Tip
Tipping isn't actually a part of Singapore's culture. The staff doesn't expect tips, so don't feel obligated. Though, if you are really happy with the service, tips are most certainly appreciated.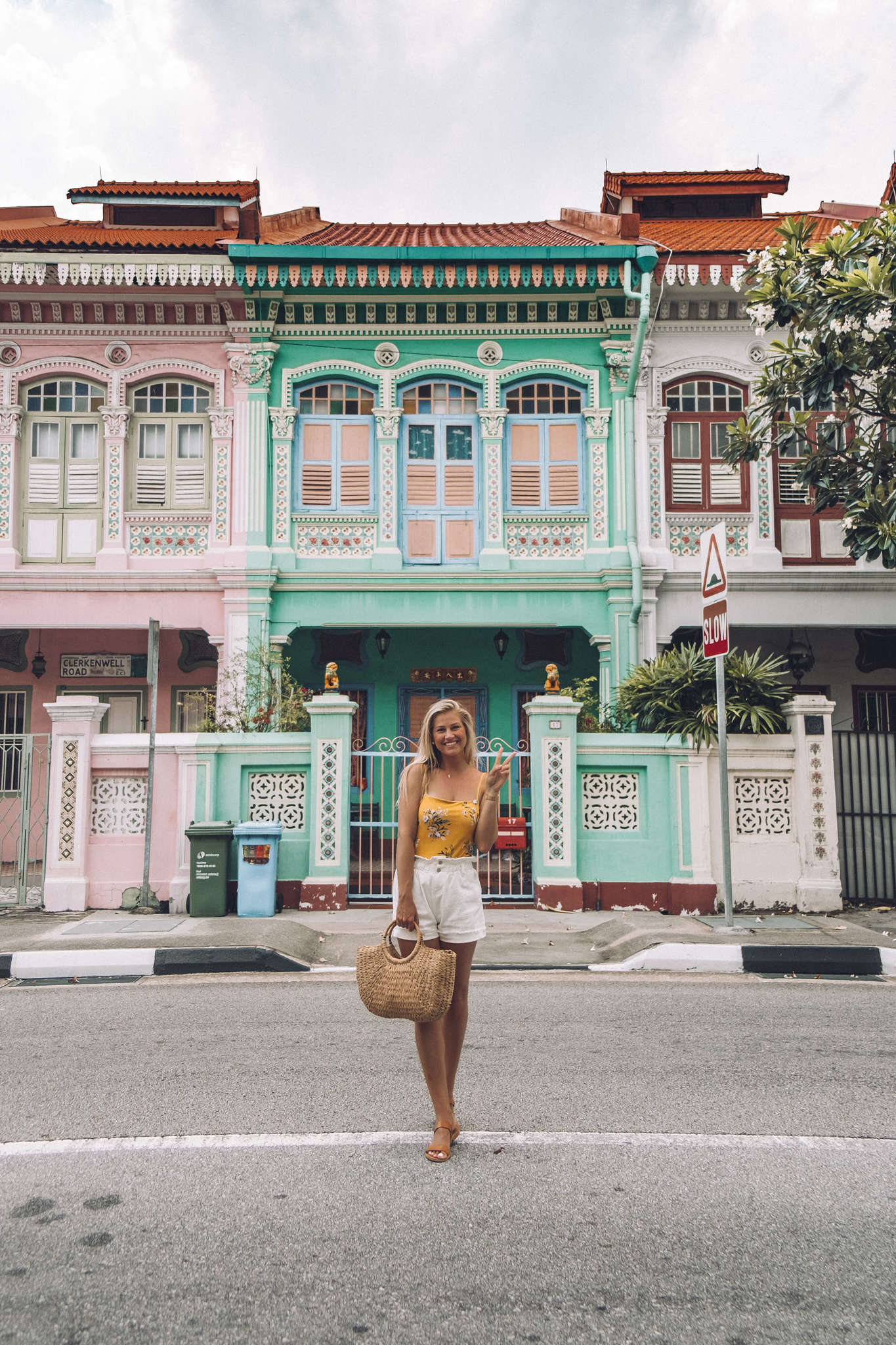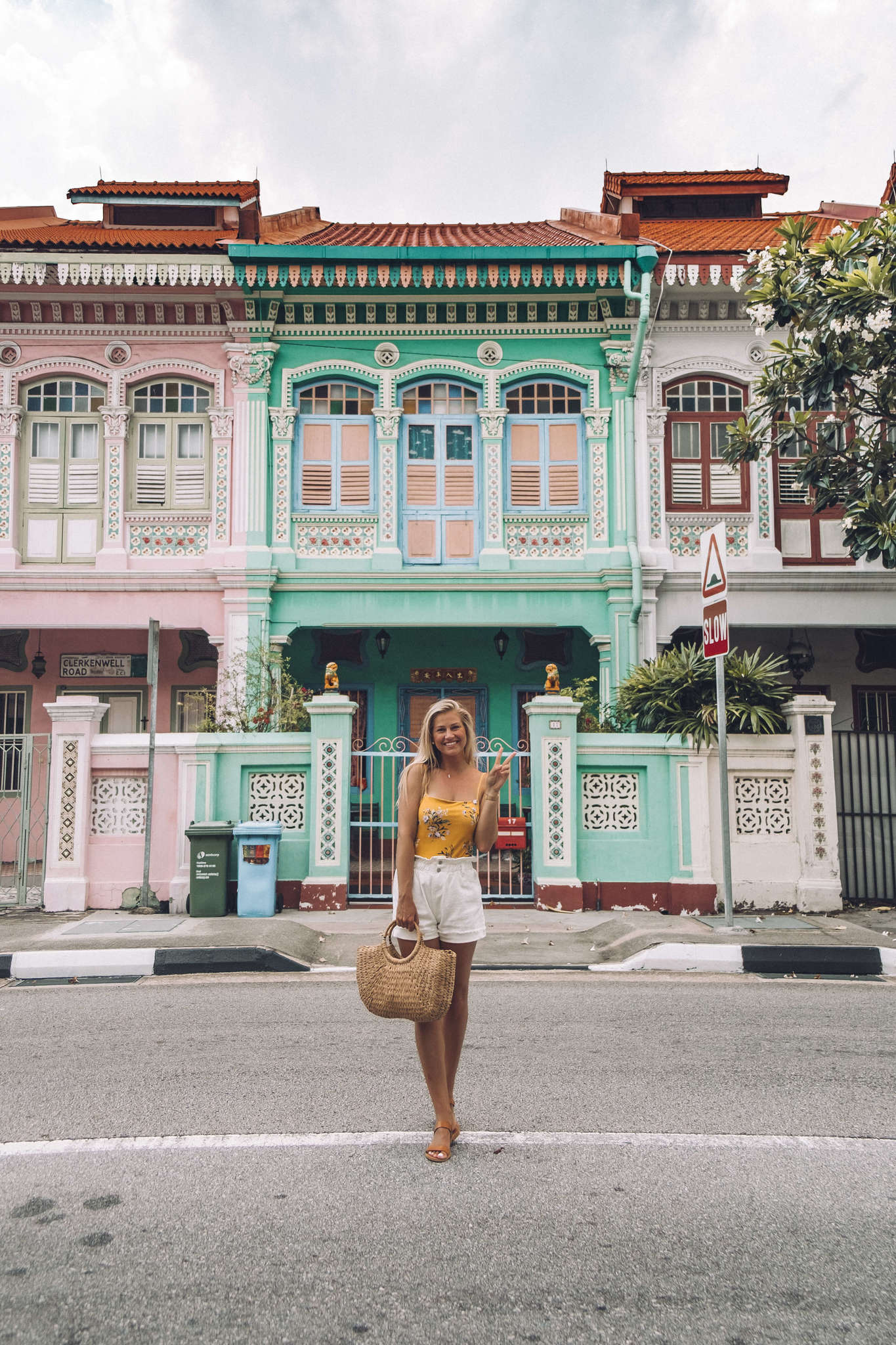 10. Pack Accordingly
Singapore is hot and humid all-year-round, with temperatures often reaching over 90 degrees (F). Even in the midst of winter, you will rarely see nighttime lows dip below 75 degrees (F).
Carry lightweight clothes and be sure to pack a rain jacket. The rain can come down heavily and without warning.
While it can actually be refreshing on a hot day, you'll want to come prepared for the unexpected showers.

Recommended Tours in Singapore!