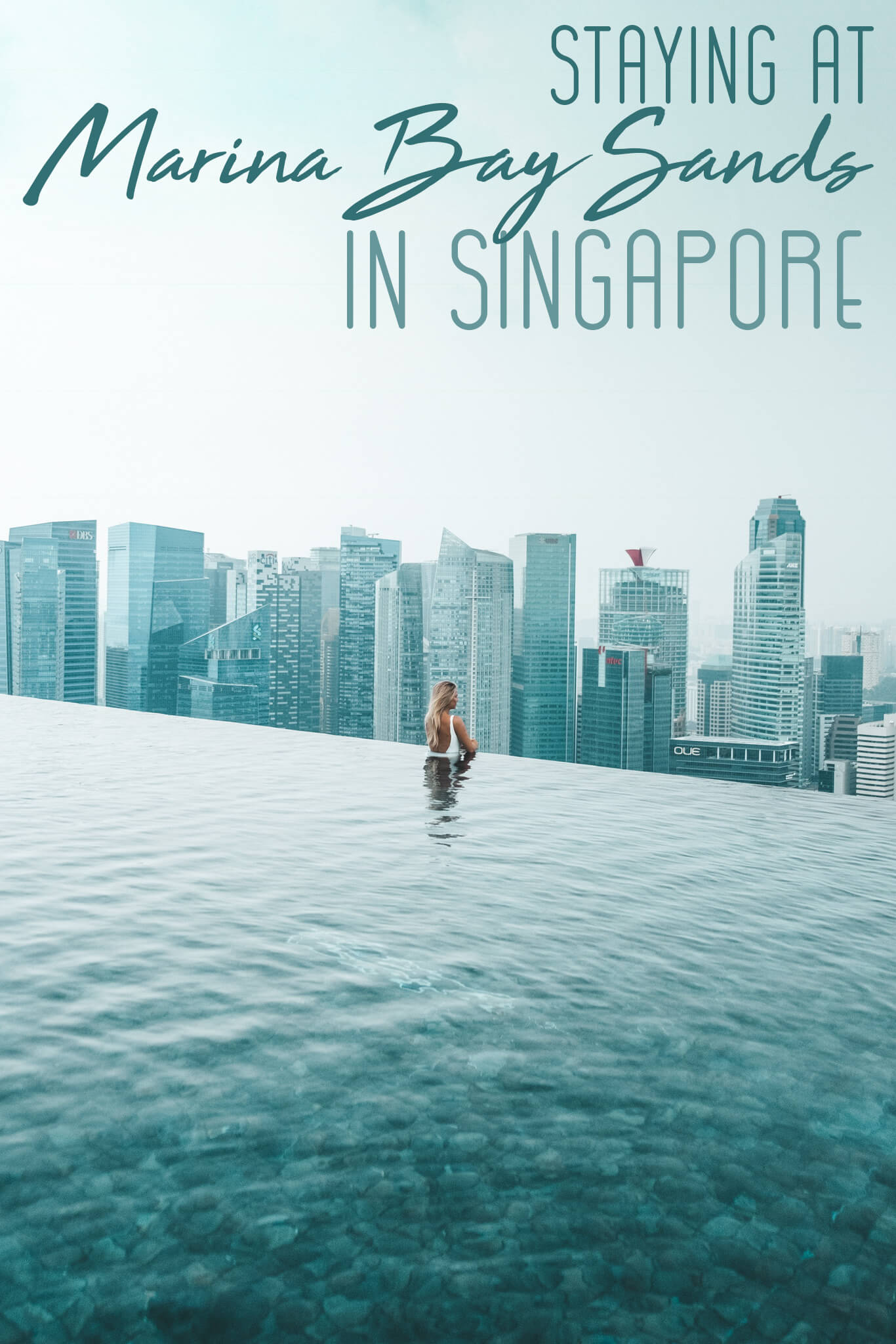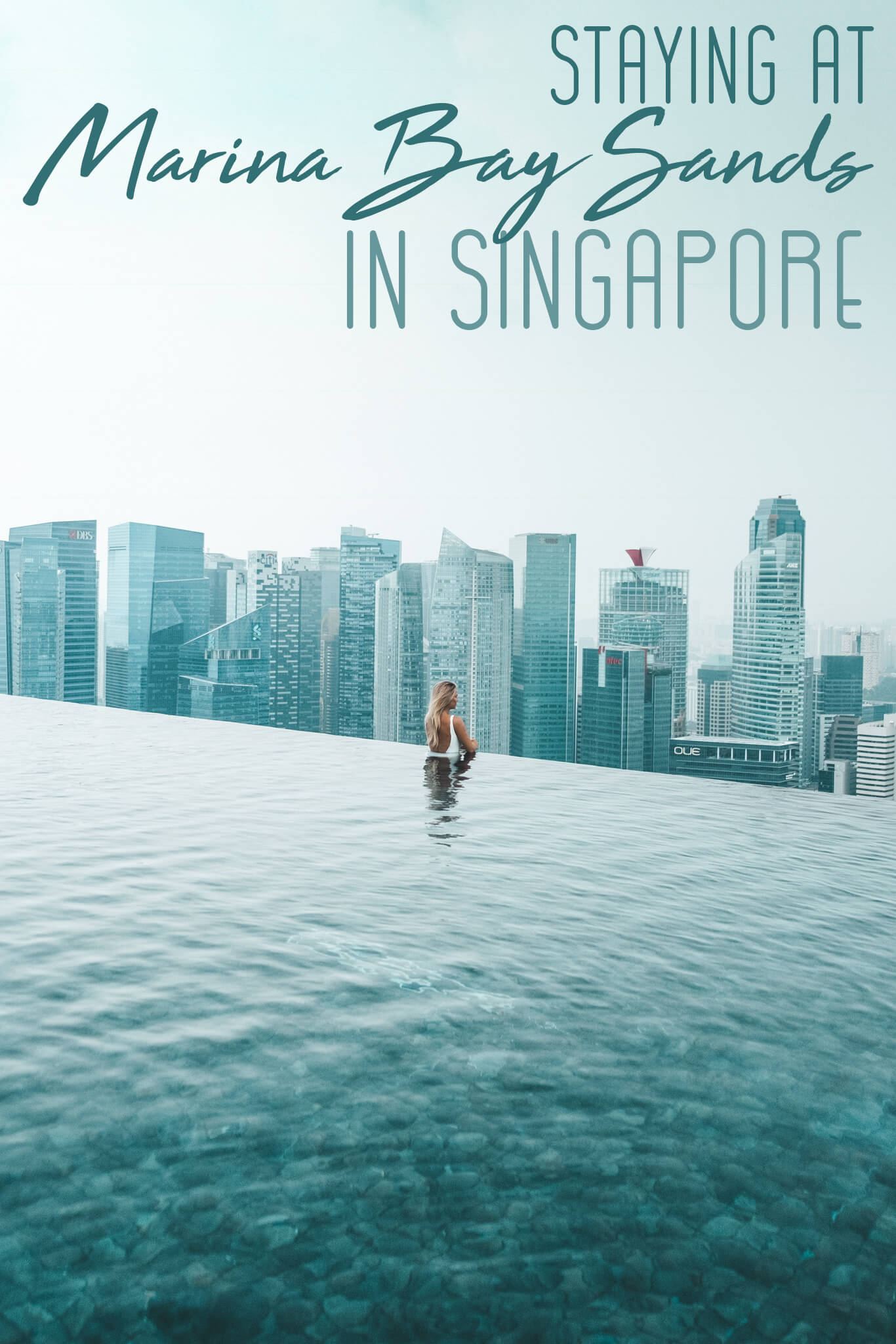 Welcome to a stunning architectural icon. If you have ever seen pictures of Singapore, you have likely seen shots of the Marina Bay Sands hotel in the city's scape. This place is easily one of the most famous hotels in Asia, if not the world.
An architectural wonder in the heart of Singapore, this is one place that will definitely captivate you as you begin exploring the city.
Wonder what it's like inside? Here's my experience staying at Marina Bay Sands in Singapore.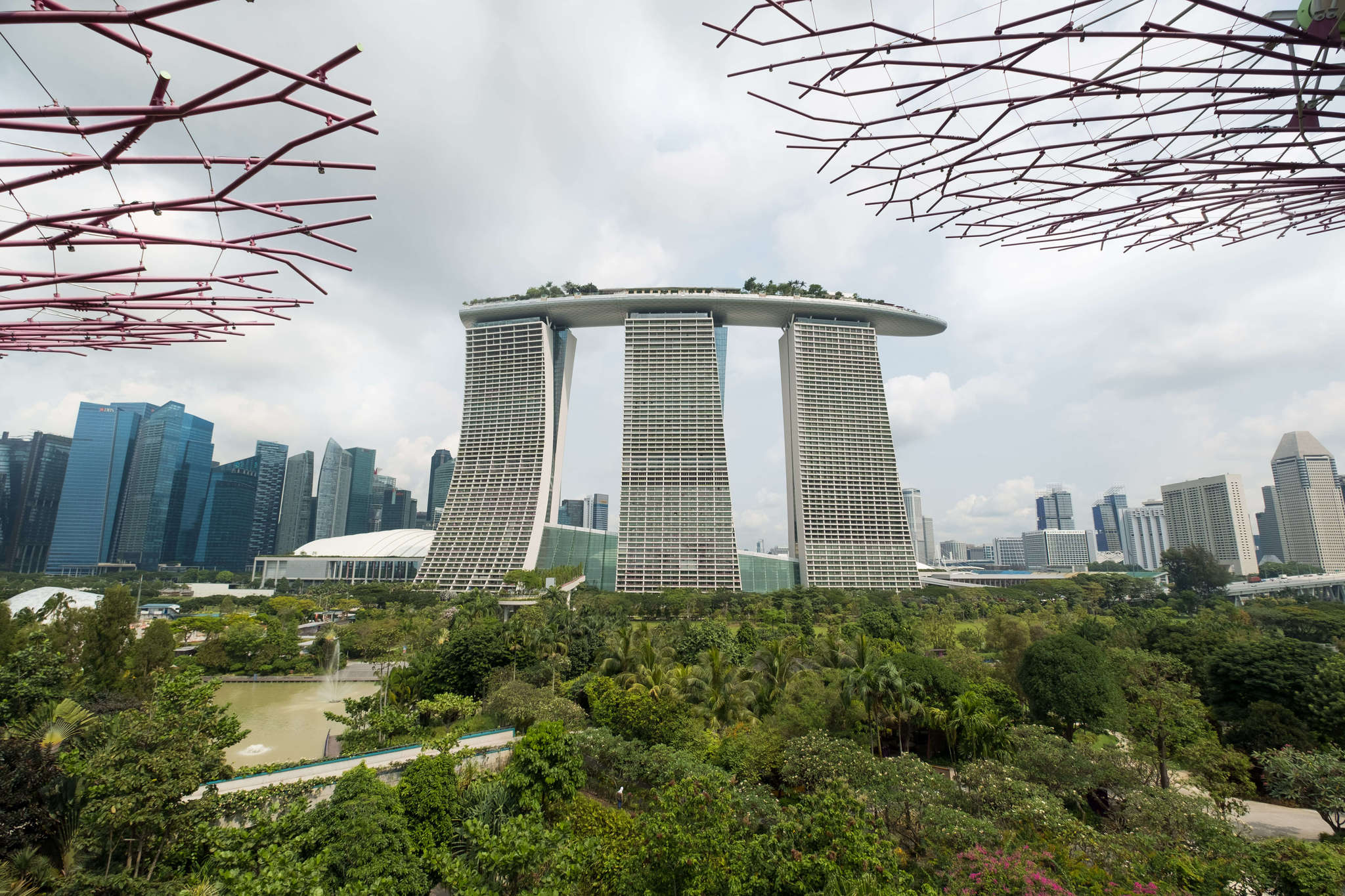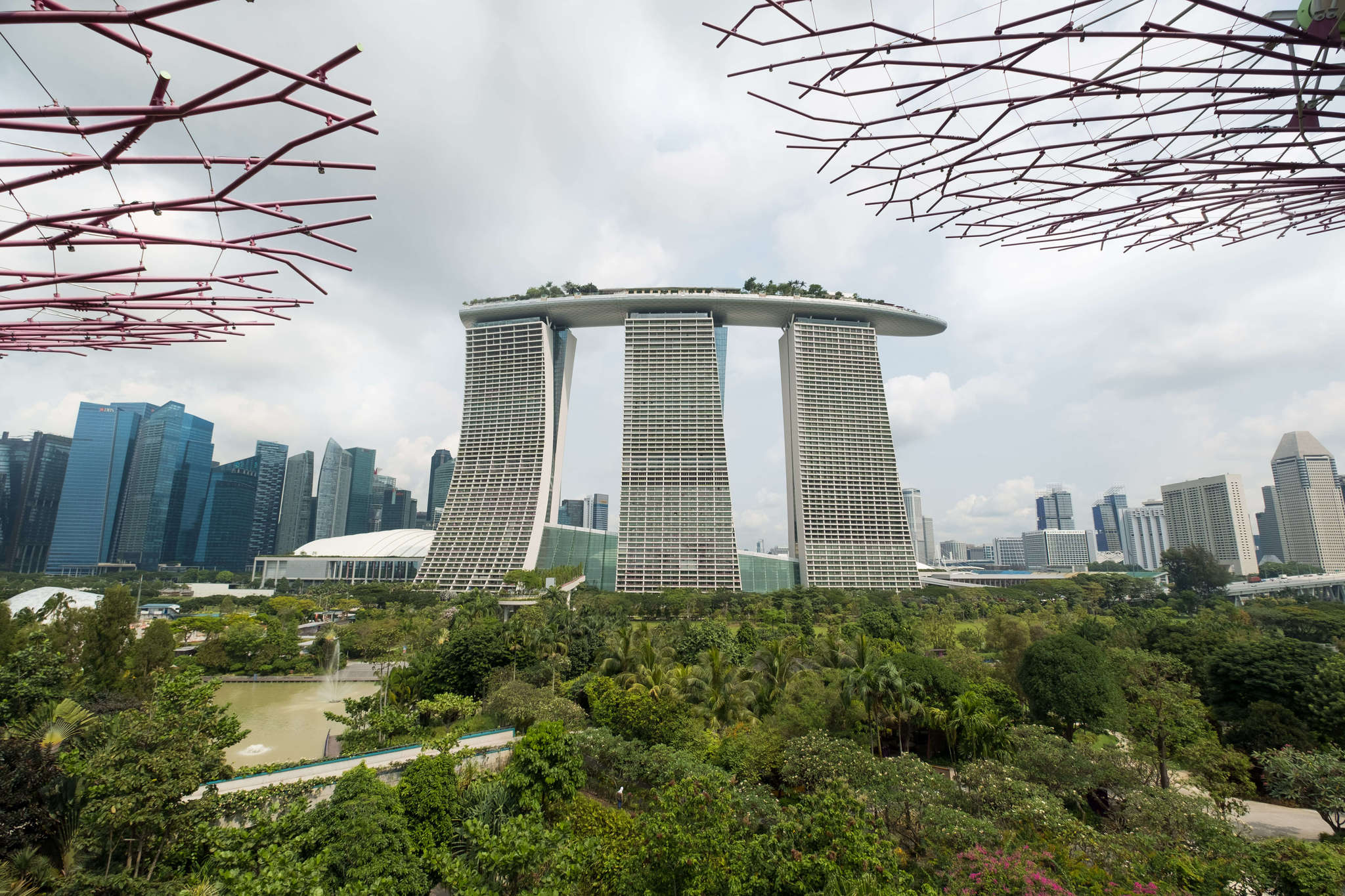 The Hotel
This place is practically a city in and of itself. Home to the world's largest rooftop infinity pool, the Marina Bay Sands offers 2,561 hotel rooms, a 1,300,000 square-foot convention center, shops, a museum, two theaters, the world's largest atrium casino and a range of other exhibits.
At the top of the three 55-floor towers of this 5-star hotel is the world famous SkyPark, which has an infinity swimming pool. With 360-degree views of Singapore, you can't stay the Marina Bay Sands without bringing your camera up here.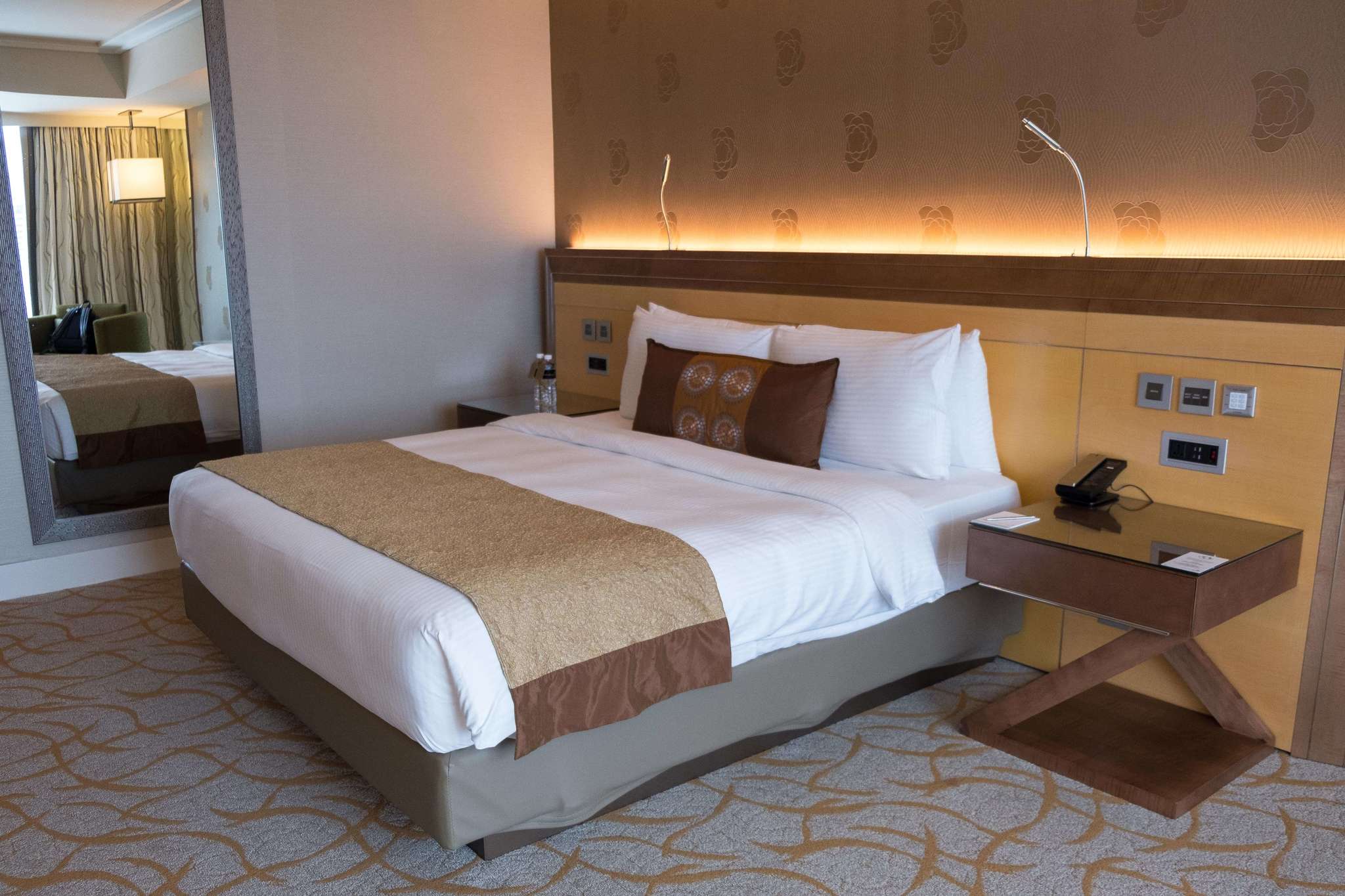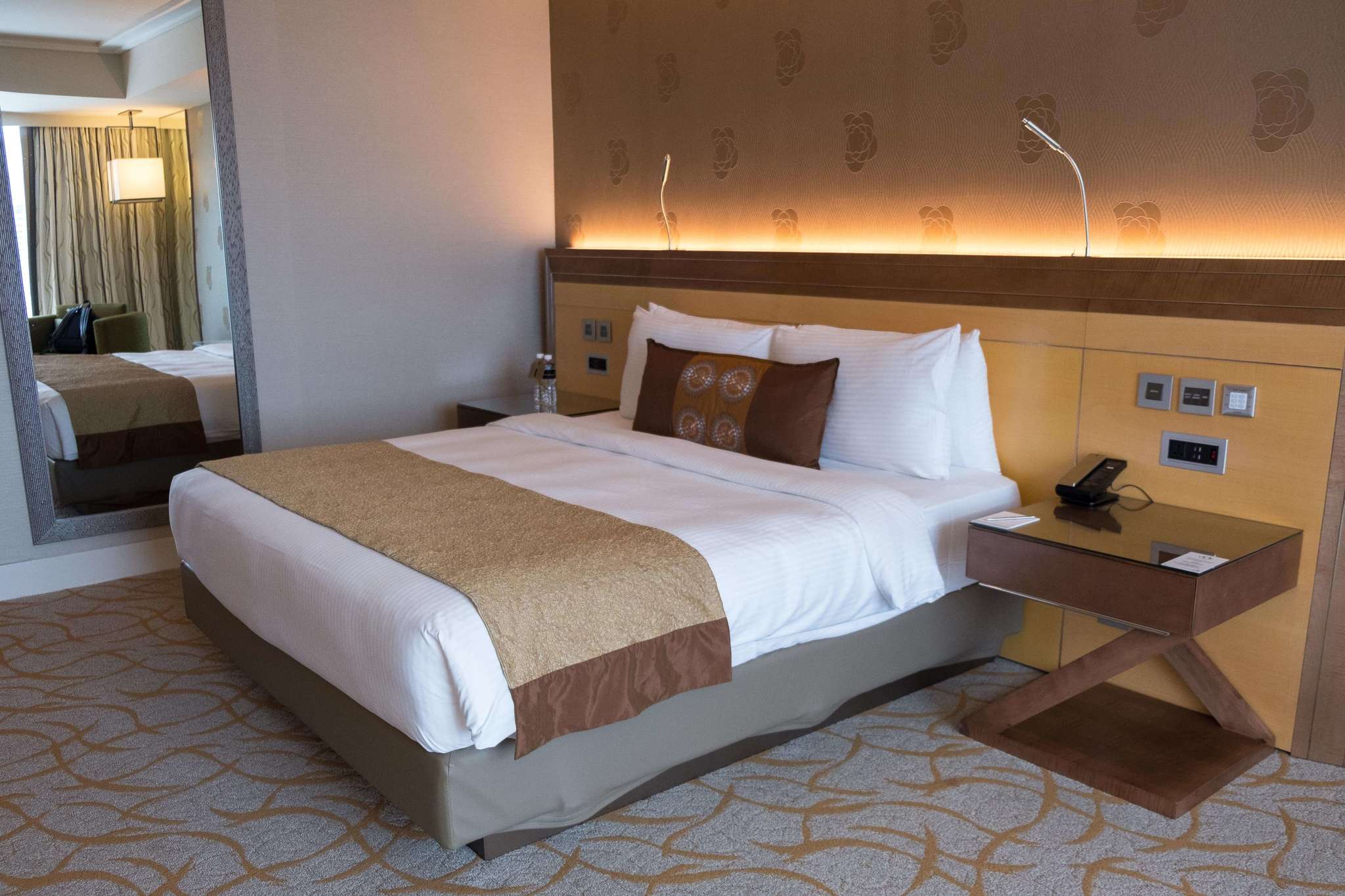 The Rooms
The Marina Bay Sands in Singapore offers a range of room options with views of the skyline, gardens or the harbor. The Deluxe Room or Premier Room are good choices for couples looking for a cozy space for the night. If you are traveling with family or a group, the Family Room offers ample space to spread out.
The hotel offers Club Rooms and different suites that are located on the high floors of the building an enticing array of VIP upgrades. Upgraded room and suite guests receive complimentary afternoon tea as well as cocktails and canapés at Club55, plus free breakfast at one of the on-site celebrity chef restaurants.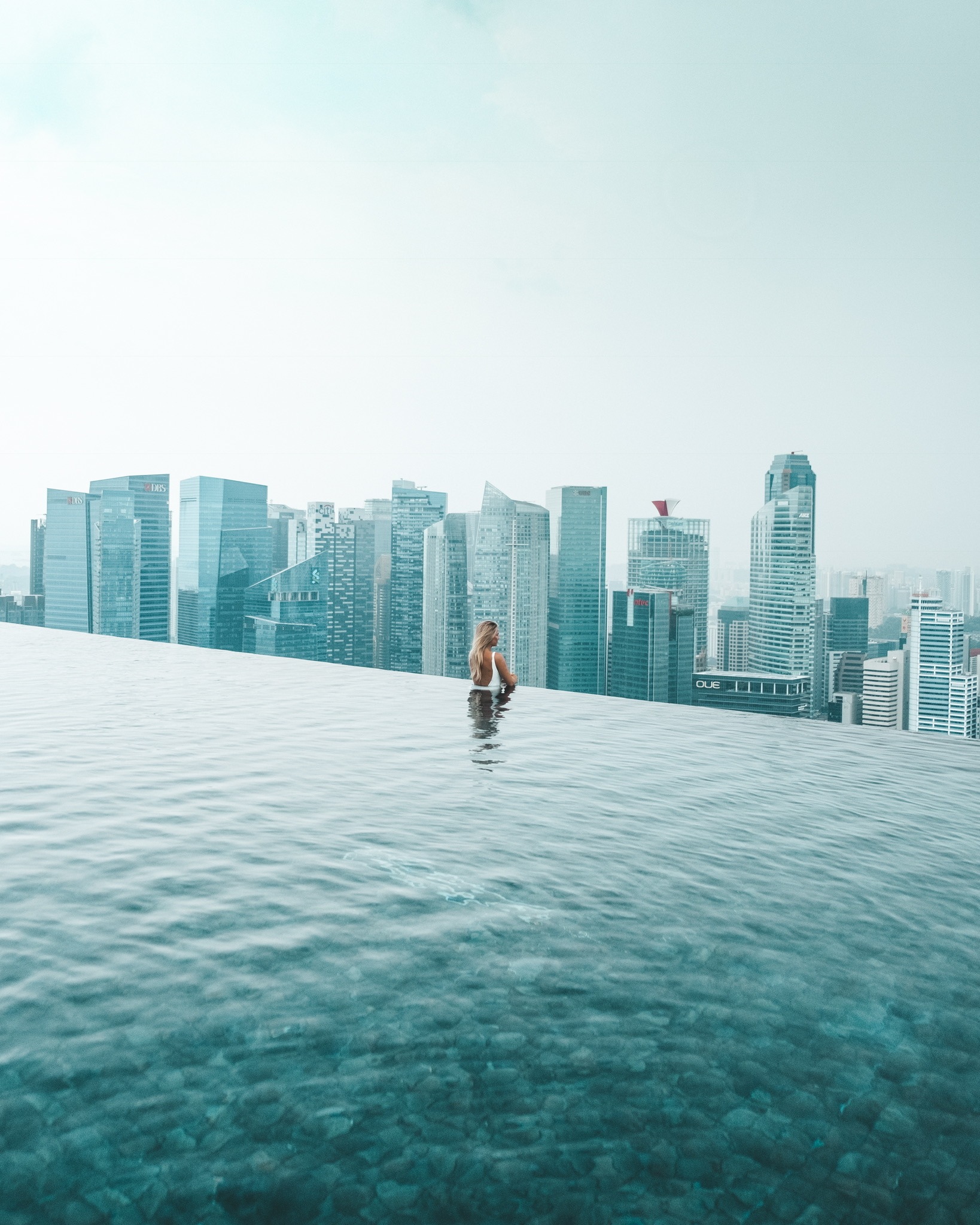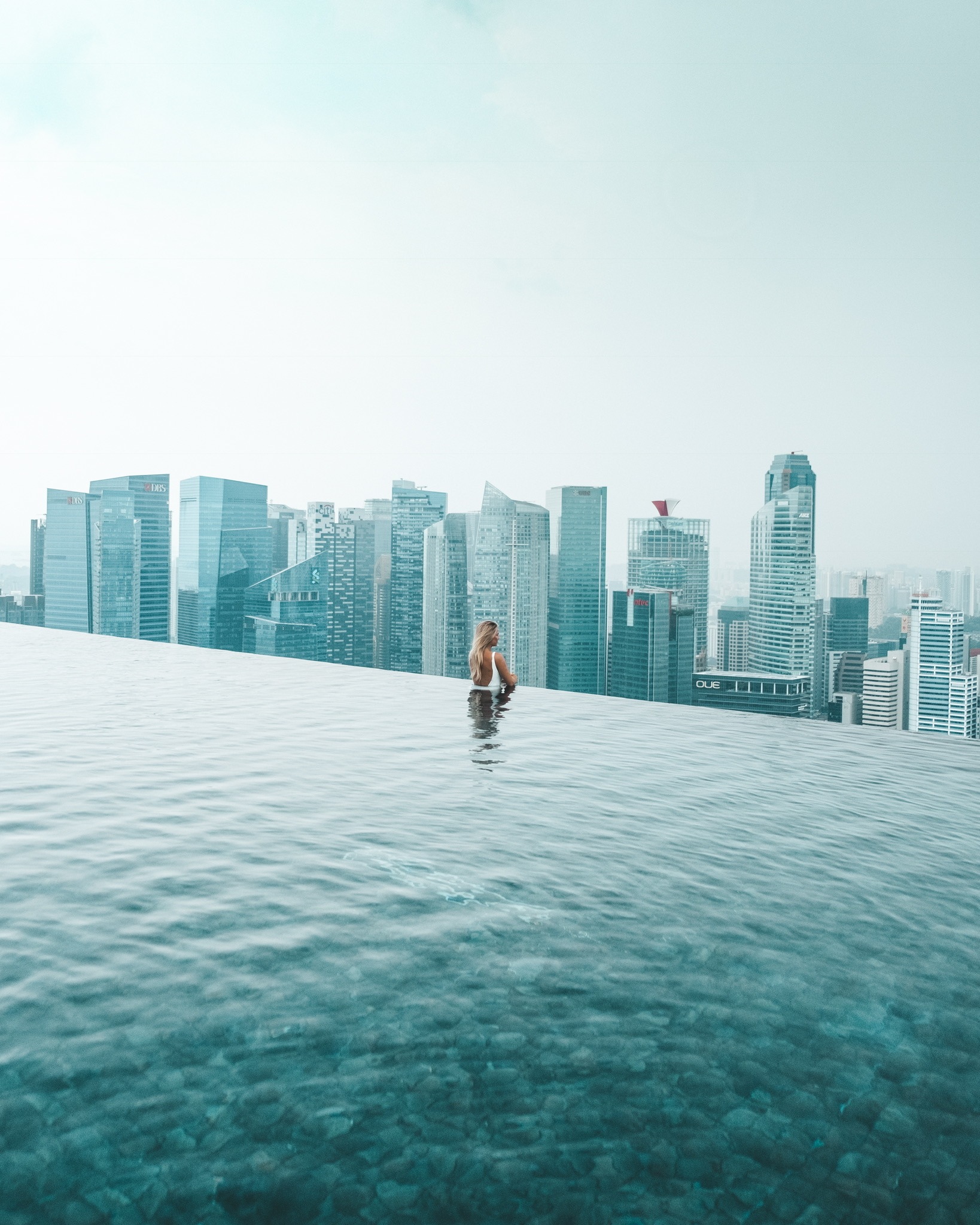 SkyPark
The infinity pool is really the crown jewel of the Marina Bay Sands in Singapore. Located 57 levels above the city, the Sands SkyPark offers breathtaking views of Singapore in every direction.
From the top of the world, you can swim to the edge of the pool or lounge in a jacuzzi. Once you are ready to take a step back from the edge, there are lounge chairs under shady palm trees that are perfect for relaxing and sipping some cocktails.
They also offer poolside drinks and light snacks all day long.
The rooftop experience is available from 6 a.m. to 11 p.m., so I would highly recommend getting up there for either sunrise or sunset to behold central Singapore at a golden hour.
It is worth noting that access to the Marina Bay Sands Infinity Pool is exclusively for registered hotel guests, so if you want to experience this icon for yourself, you've got to reserve a room here.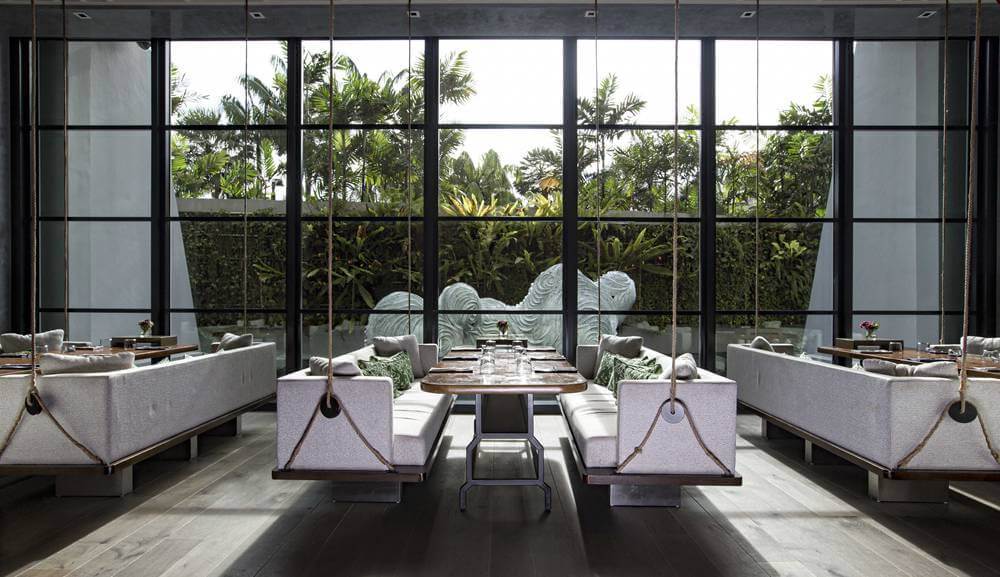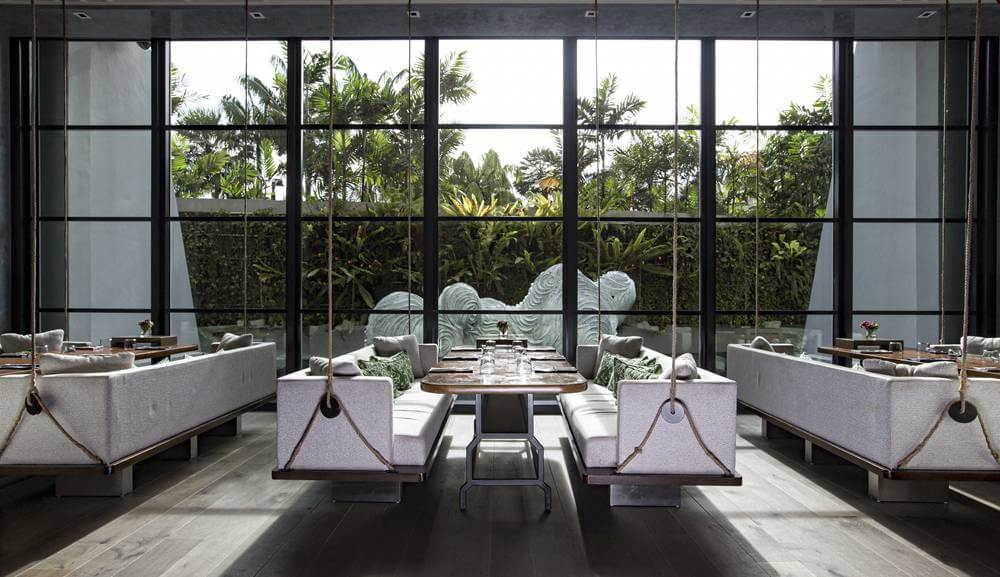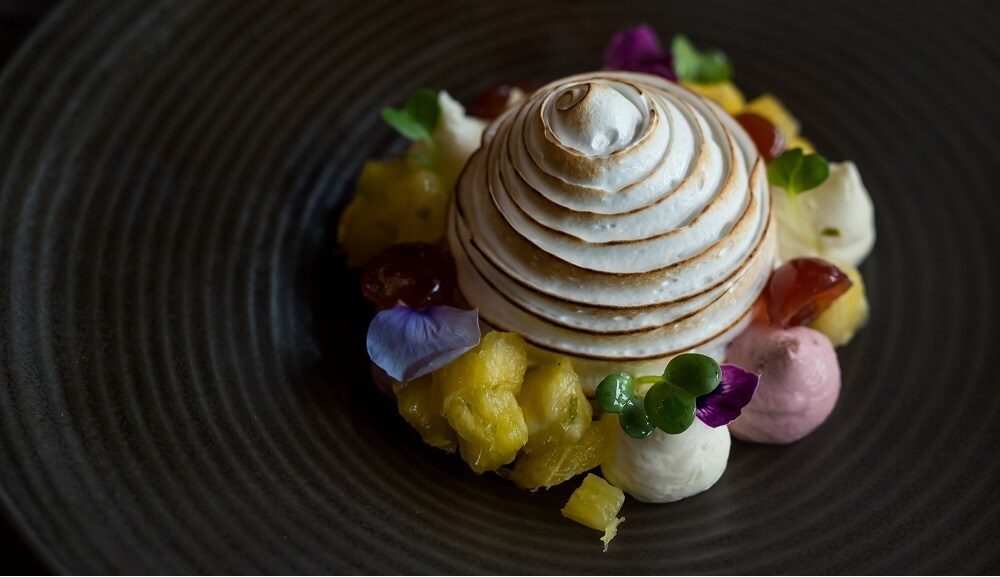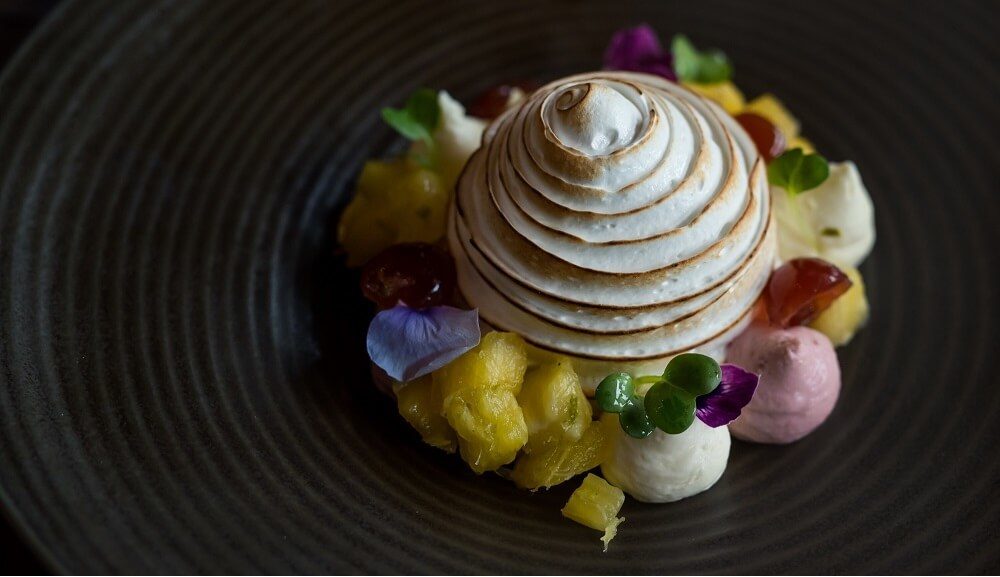 Food + Drink
The Marina Bay Sands in Singapore has a whopping 80+ restaurants! It's impossible to get into all of the details here, but I do know that there is something for everyone among the vast culinary lineup.
I actually didn't get the chance to eat at Marina Bay Sands, so I couldn't personally recommend any picks. However, there are a lot of well-reviewed options here.
They have everything from the DC Comics Super Heroes Café to a romantic rooftop Italian restaurant. All of the eateries feature plates from top celebrity chefs and fusion options borrowing flavors from distinct cultures around the world.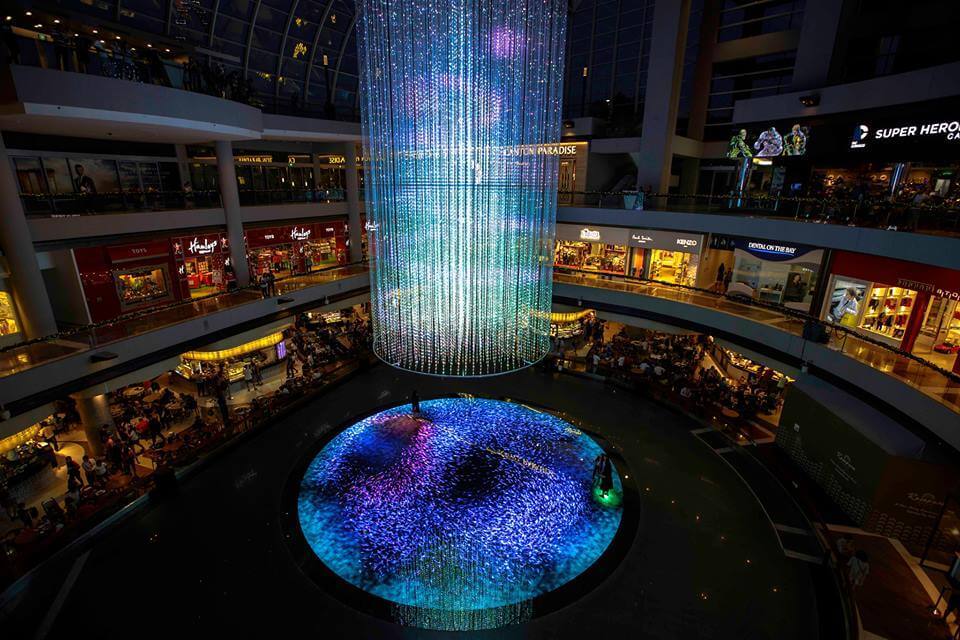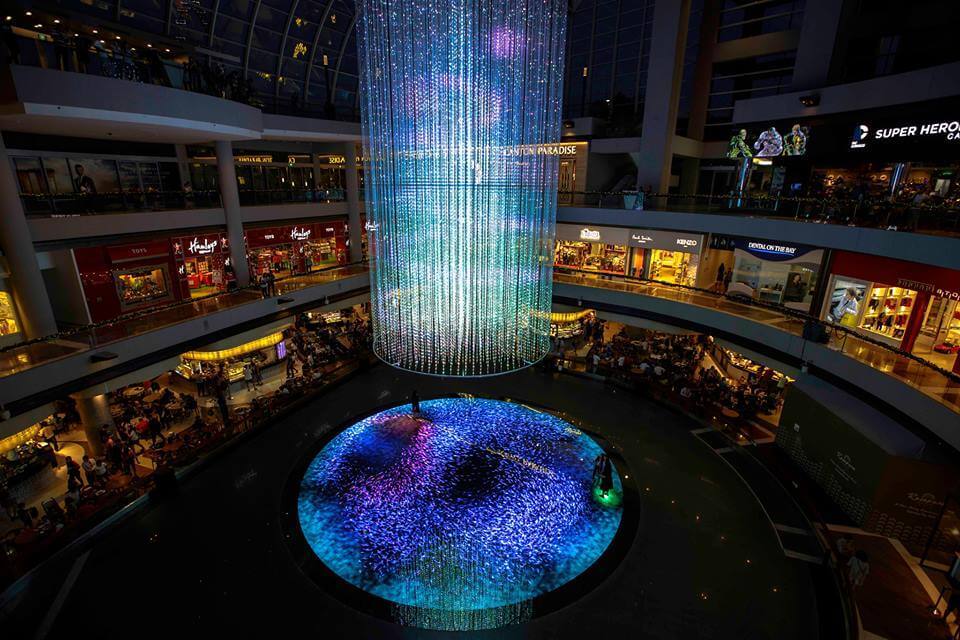 Activities
The Marina Bay Sands in Singapore is part shopping mall, part casino, part convention center, and part hotel. You will definitely not run out of things to do while staying here.
Shop 'till you drop through a mix of international, luxury and new concept stores. Check out the line up of concerts and shows that play all throughout the year.
The hotel is also located right next to Gardens by the Bay, so you can walk over to the Supertree Groves and Cloud Forest easily!
Visit the Digital Light Canvas for a unique artistic experience and don't miss the Spectra Light & Water Show that plays every night!

In My Opinion
I felt Marina Bay Sands was an immense hotel, reminiscent of something I'd find on the Las Vegas Strip. I stayed in the basic Deluxe Room and was only really there for a few hours. With that said, I wasn't able to experience restaurants, shops or amenities. The view from the pool was definitely the most noteworthy part of my stay.

More Information
Hotel: Marina Bay Sands
Location: Singapore
Accommodation: Upscale
Price Range: $$$

Thanks to Marina Bay Sands for hosting me during my stay. As always, thoughts and opinions expressed here are entirely my own.