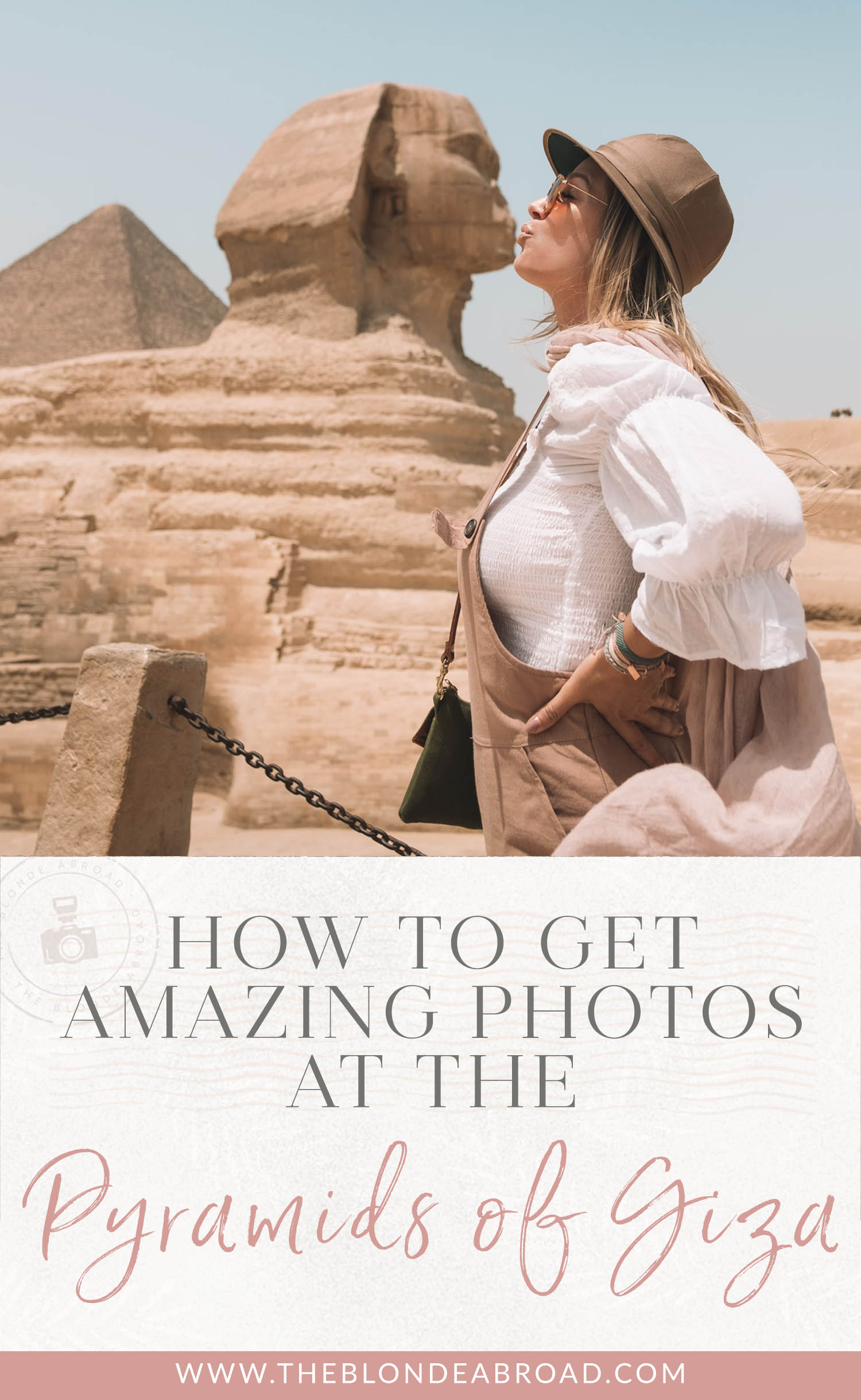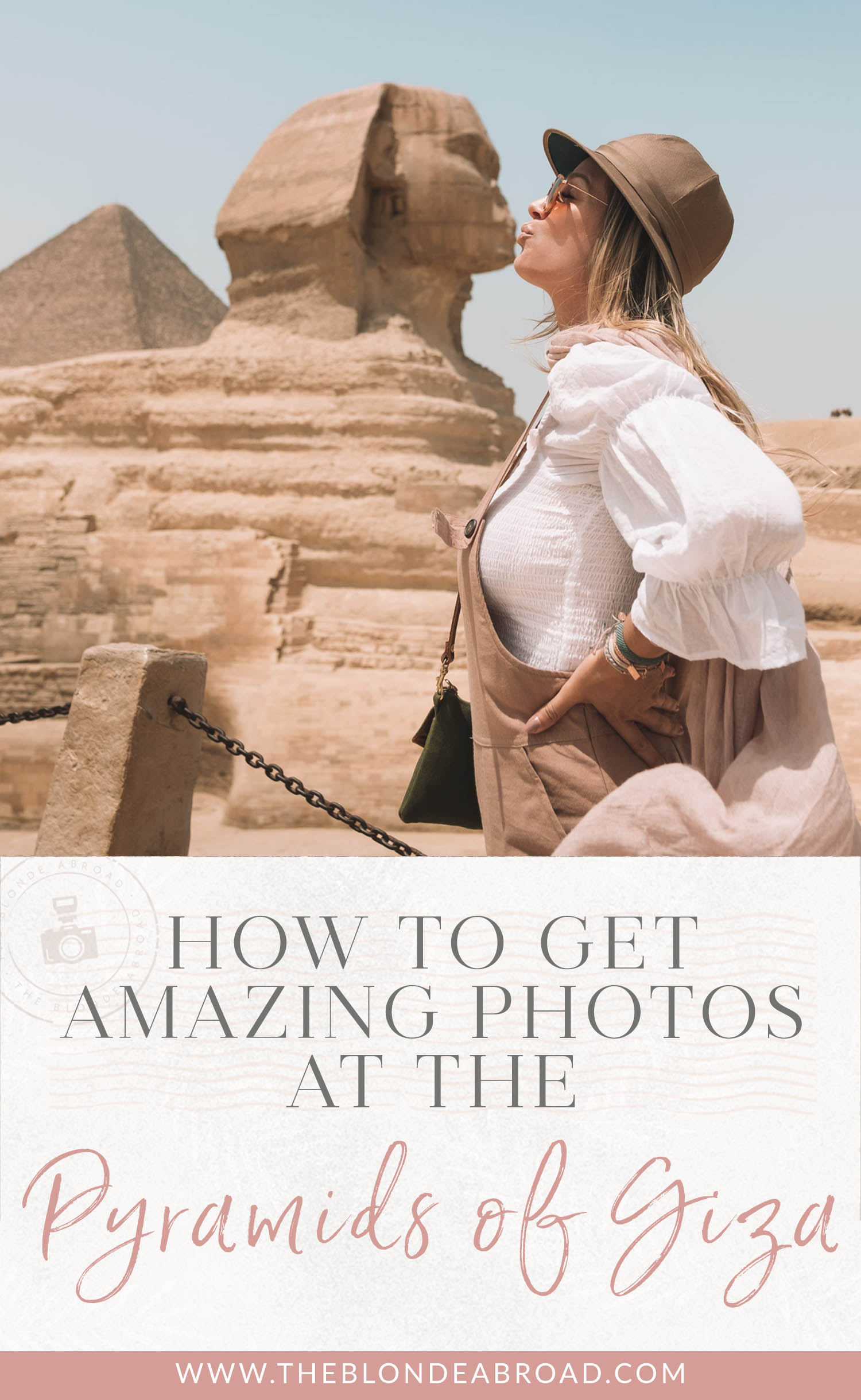 The Pyramids of Giza were on my bucket list for ages…I mean, Egypt as a whole is a serious bucket list destination! Getting to spend five days exploring Giza and Cairo was an unforgettable experience. Soaking in the culture and getting a first-hand sight of a place with such a rich and dynamic culture was truly unforgettable.
And the photo ops…oh, the photo ops!
Being able to see the only remaining one of the Seven Wonders of the Ancient World is such a rare treat. And it's one that needs to be thoroughly documented!
To get the iconic photos you're after with the pyramids in the background or smooching the Sphinx, you need to be strategic to get a great shot.
Since it's a major tourist destination, that means there are usually tourists surrounding… The good news? You can get creative with your angles to take amazing photos—even with the crowds! A few essential tips will allow you to snap amazing photos at the Pyramids of Giza without spending hours searching for the "right" spots.
Ready to say cheese? Here is how to get amazing photos at the Pyramids of Giza.


Helpful Tips for Visiting the Giza Pyramids
Get There Early
This is a key strategy both for avoiding the rush of tourists and beating the sometimes unbearable heat. The gates open at 8 am and there are a lot of perks to being the first one in the door.
Most tour buses arrive around 10 am. I would definitely recommend getting there two hours ahead of time to avoid as many crowds as possible and let yourself time to soak it all in. If you are coming in the summer, getting in before the afternoon heat is so important.
Summer temps can reach 100 degrees F with no shade from the harsh sun so it feels intensely hot, especially when you're trying to explore and do a lot of walking.
Check out my guide on the best time to visit Egypt so you can see every site at its prime.
Avoid Fridays
Fridays are the holy days in Egypt rather than Sundays. While the Pyramids of Giza are still open on Fridays, they are packed. Pretty much everyone in the Middle East is off work on Fridays so expect things to get seriously crowded.
Be Aware of "Helpers"
There is no way around it, once you are inside the Giza Complex, people are going to be hassling you. If they see you've got camera gear, they can get pushy in their attempt to bring you to the best spots for photos. They are just there for a bit of cash and are very unlikely to give useful advice.
Helpful Tip:
Egypt can be a bit of a culture shock, especially if you've never visited the Middle East before. Come prepared with my ten tips for your first trip to Egypt.

Photo Spot: The Sphinx
Once you've left the parking lot, you'll wind around past some vendors and through an old stone walkway. It should be easy to follow—just walk towards the Sphinx.
Spot #1: Before walking into the ticketed entrance to the Sphinx, you can walk to an empty dirt lot to get a head-on shot.
Spot #2: Enter the ticketed area for the Sphinx. For a side or back view, walk up the slope and past the face of The Sphinx to get a prime shot.
You can kiss the Sphinx or position yourself so the Sphinx kisses your cheek!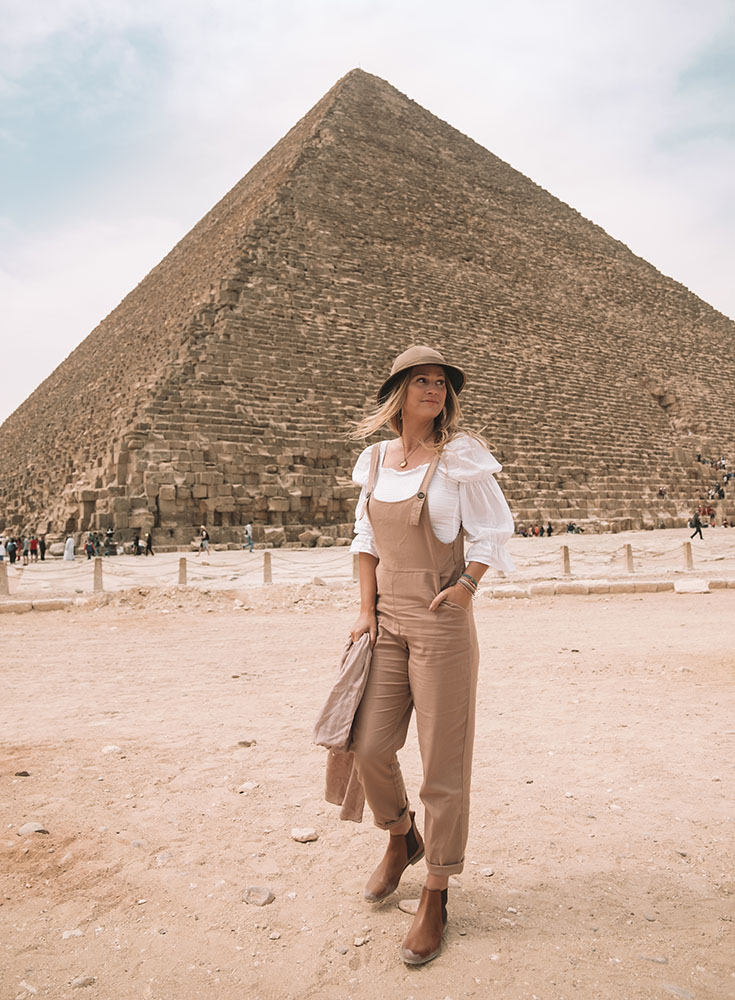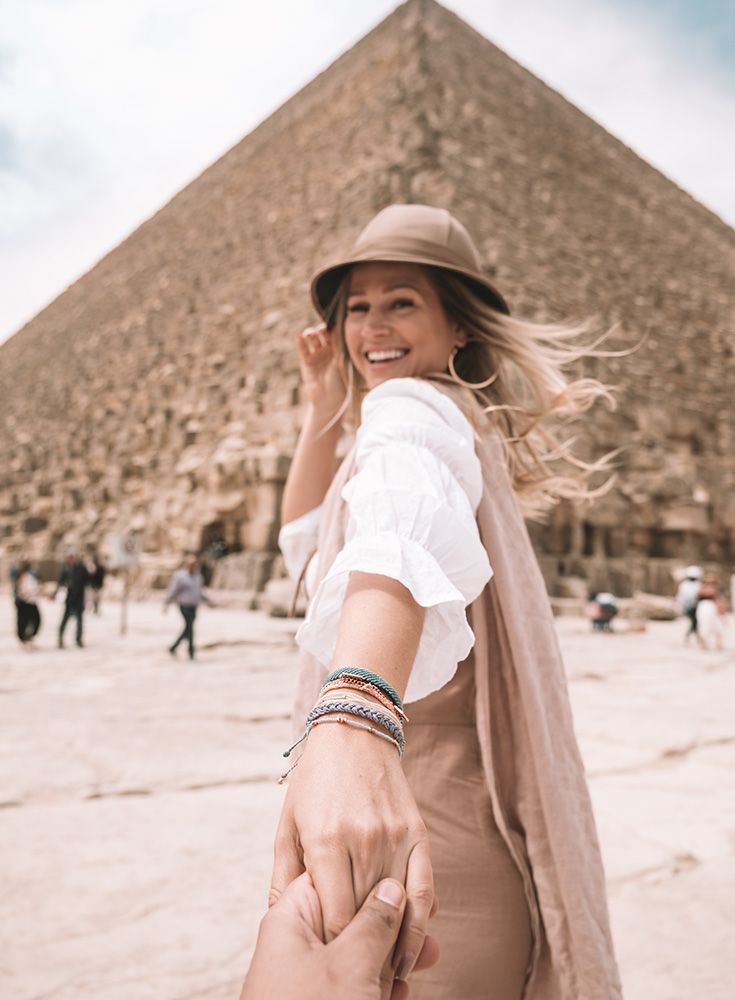 Photo Spot: The Great Pyramid
The Great Pyramid of Khufu has its own massive parking lot, so you will likely need to drive between locations.
You might be overwhelmed by the number of people you see in front of the pyramid. You will be facing the tomb entrance side of the pyramid, which is the most crowded. Keep on walkin'!
I suggest walking clockwise around the pyramid.
As soon as I got to the first far corner, I was already able to get shots without people. Walk a little farther and you'll soon find a nearly desolate backside of the Great Pyramid!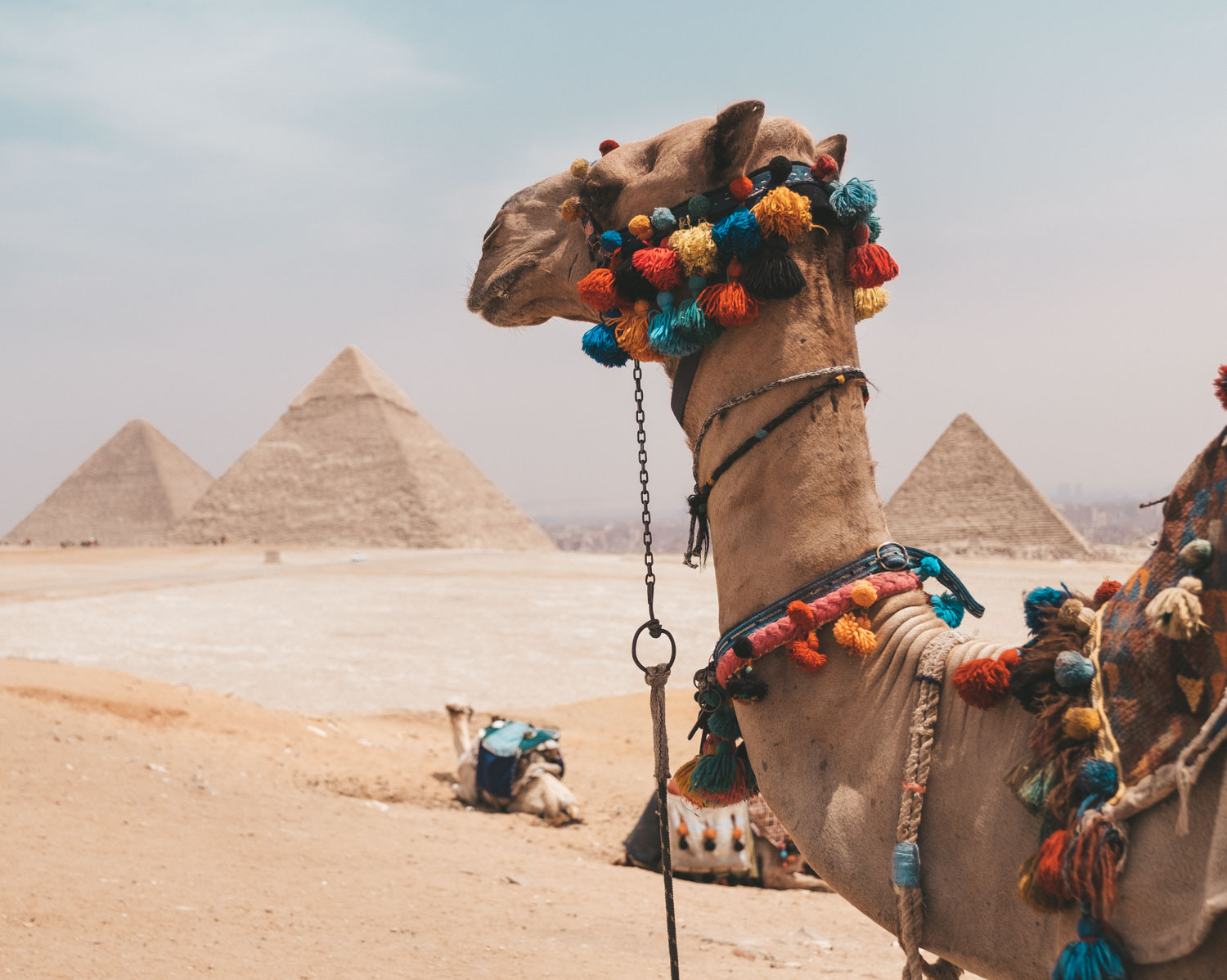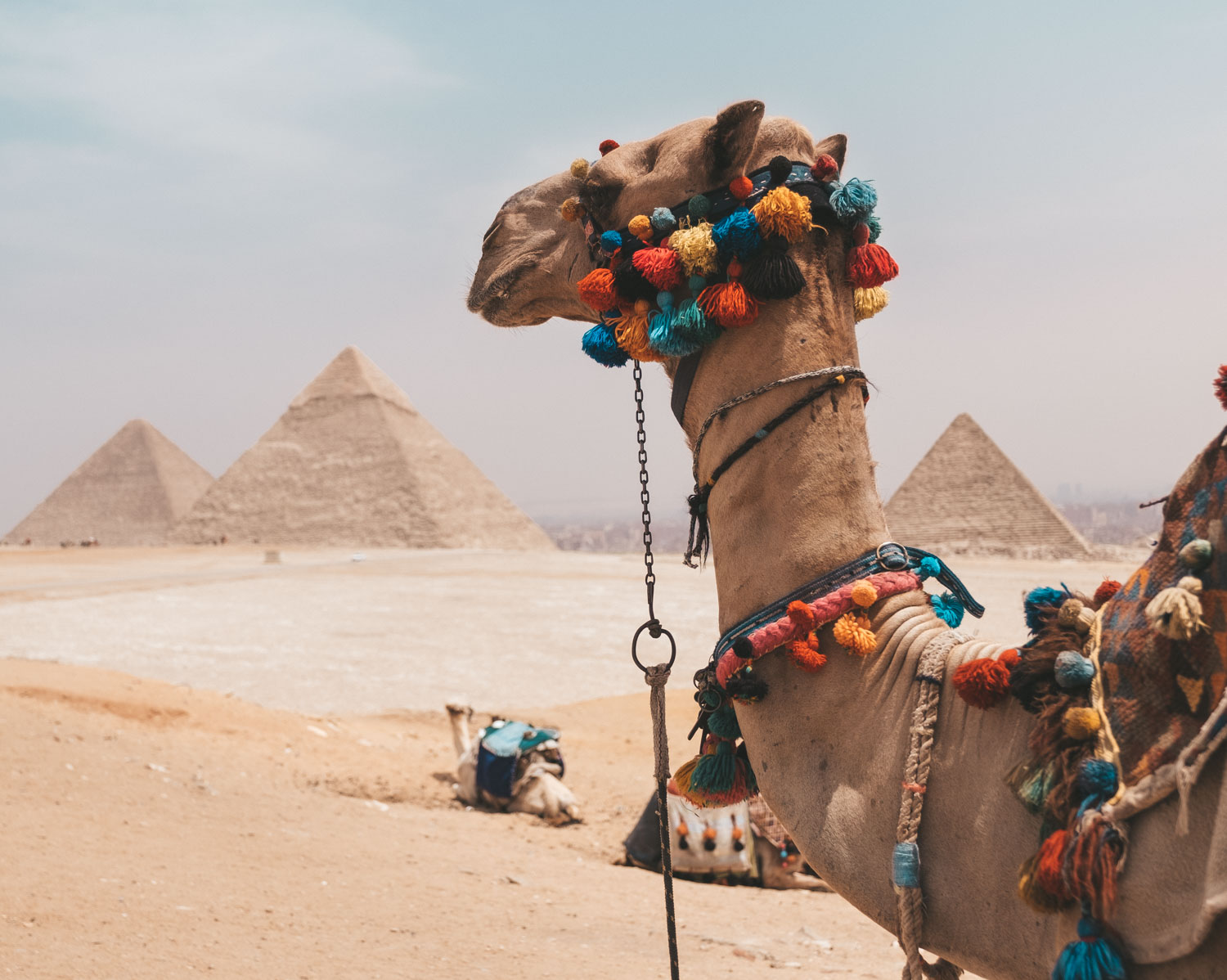 Photo Spot: Panorama
This location is actually on Google Maps. Just search "Giza Panorama." Again, I'd suggest driving to this spot as it's a pretty far trek with or without a camel.
From the panorama, you can get a great shot of the entire complex. You can also hop a camel from this point and ride to a backside vantage point of the Queen's Pyramids.
Talk about a serious view!! I've said it before but I'm going to say it again—make sure to allow ample time to soak it all in.

Here an op, there an op!
There are photo ops all around the Giza complex! This shot was from a turnoff in the road driving from the Great Pyramid to the Panorama spot.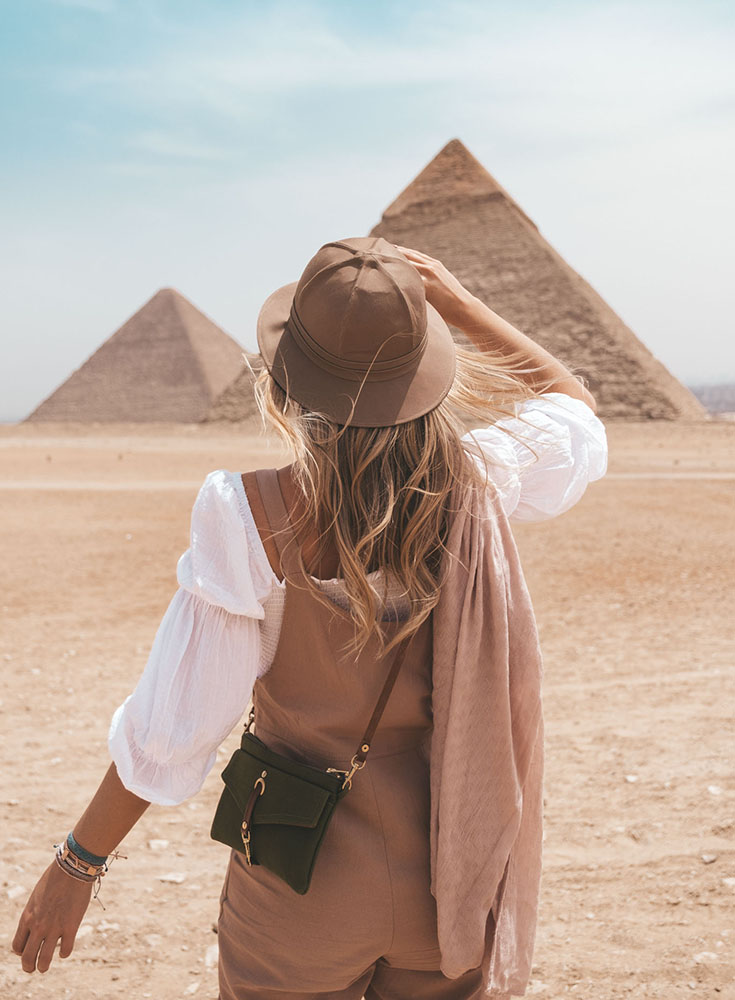 Photo Spot: Queen's Pyramids
While you can walk from the Panorama to the backside of the complex to get a view of the Queen's Pyramids, it is a bit far—however, the Panorama is a major point for hiring a camel ride and it's pretty inexpensive.
It's really up to you!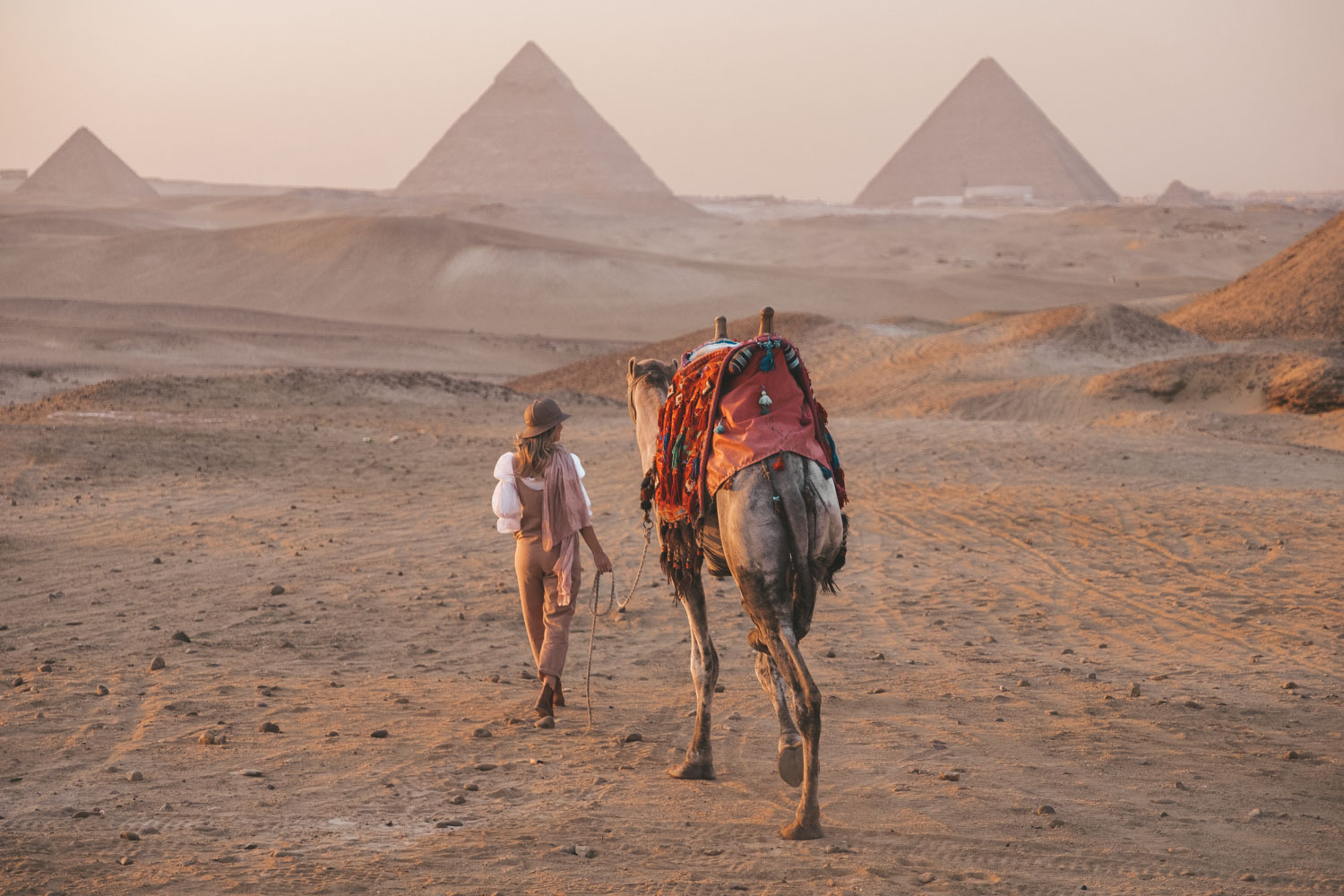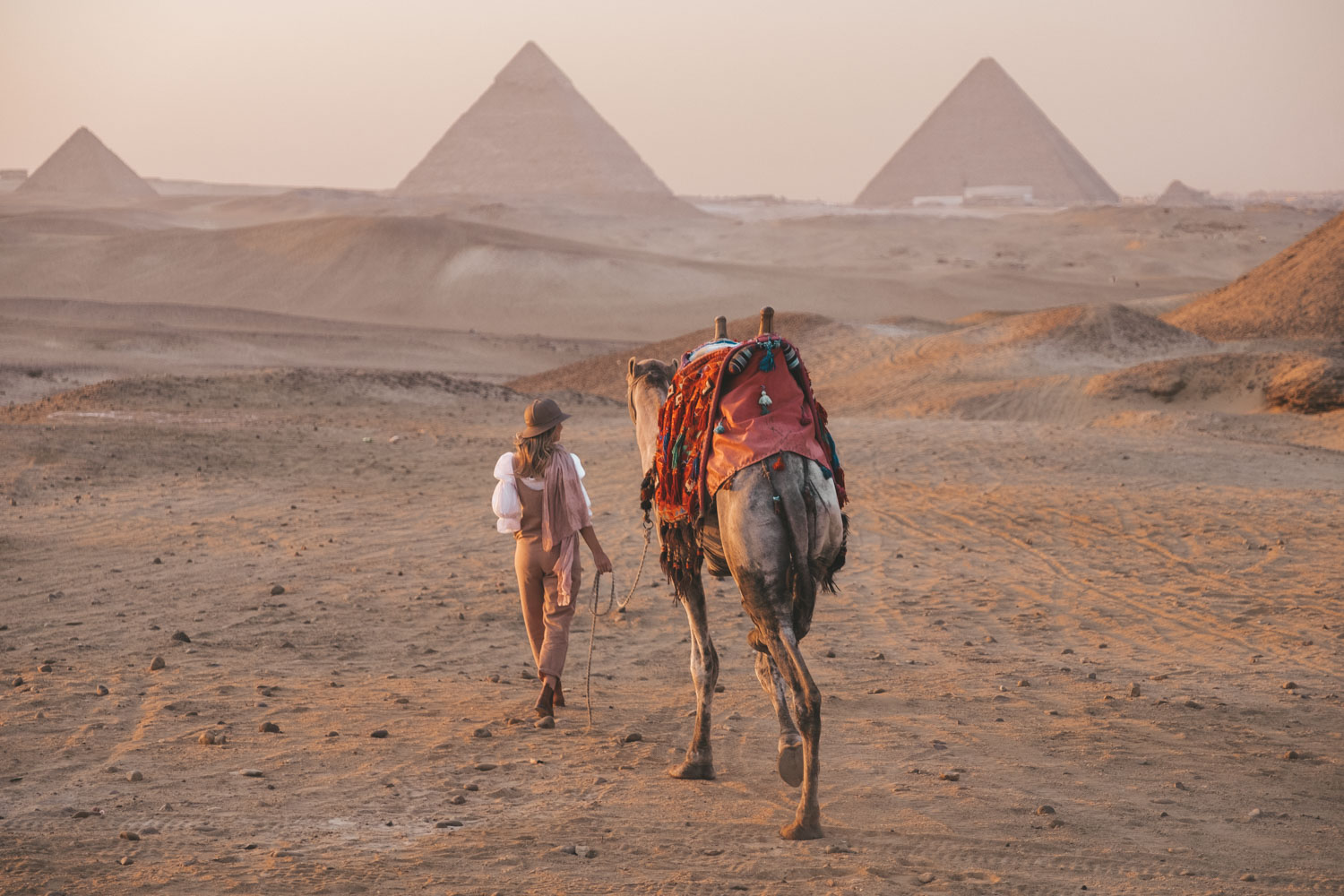 Photo Spot: Sunset
I'd highly recommend hanging out with a camel for the afternoon (or evening). Not only will you get pics with the camels, but you will be able to take a shot from the distance. Just come prepared to be in the presence of a quite odiferous animal (and, hey, who is feeling fresh after walking the desert all day?).
If you're not up for the camel, there are buggy ride options too that will give you a dream photo op.
Heads up, the Giza Complex does typically close between 4 and 5 pm (depending on the season), so you'll definitely want a guide to explore the perimeter and learn more about it.
Interested in Hiring My Recommended Egypt Tour Guide? Email Me!
For privacy reasons, I didn't want to share his phone number and email in this post. Once you've entered your email, you'll get an instant response with his contact details! You'll also get infrequent emails with access to travel updates, giveaways and more!

Going solo to the pyramids? Definitely check out this guide: How to Get Awesome Photos as a Solo Traveler!
Have you visited any of the Seven Wonders of the World? I'd love to hear which ones you've been to and where you are dreaming of going!