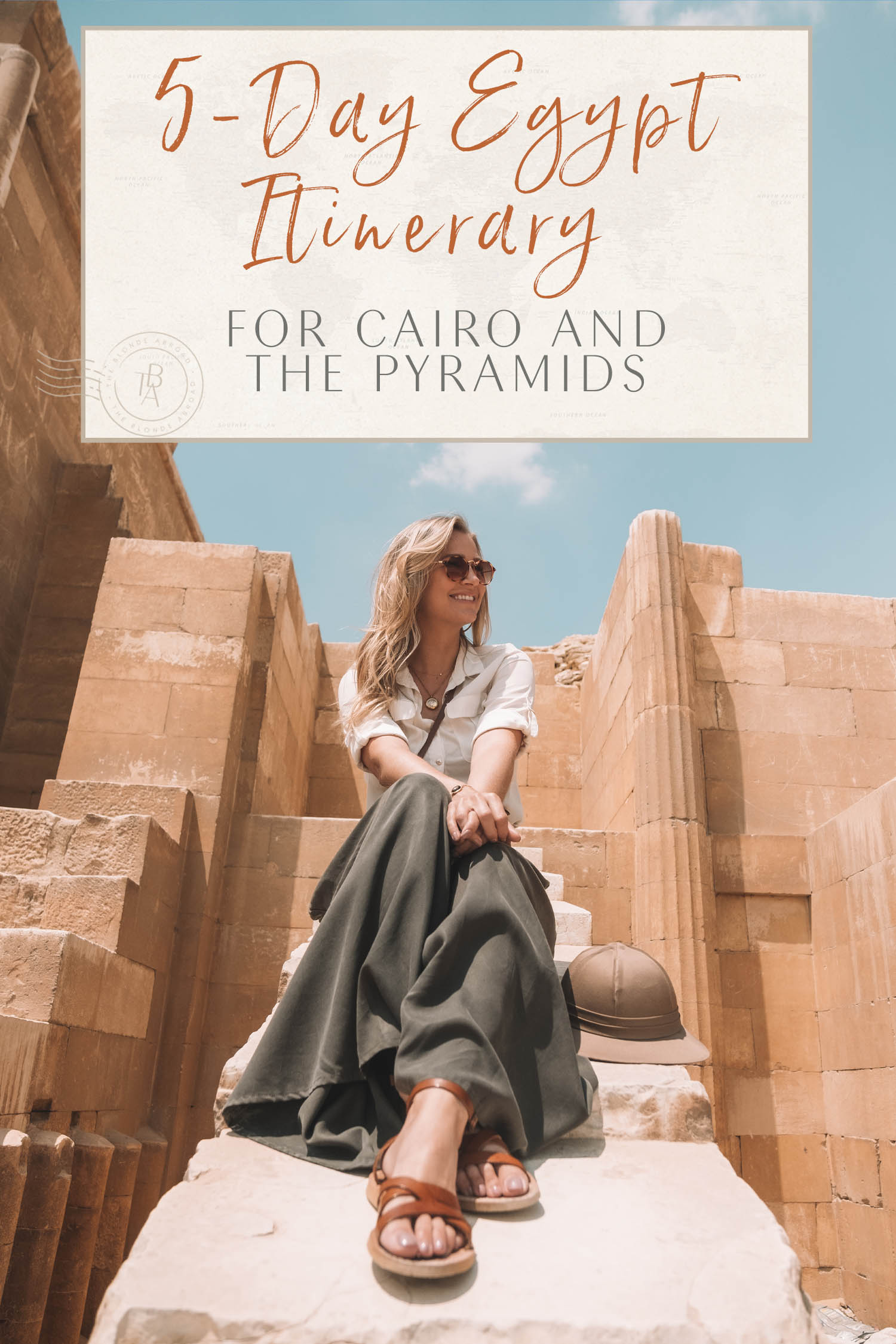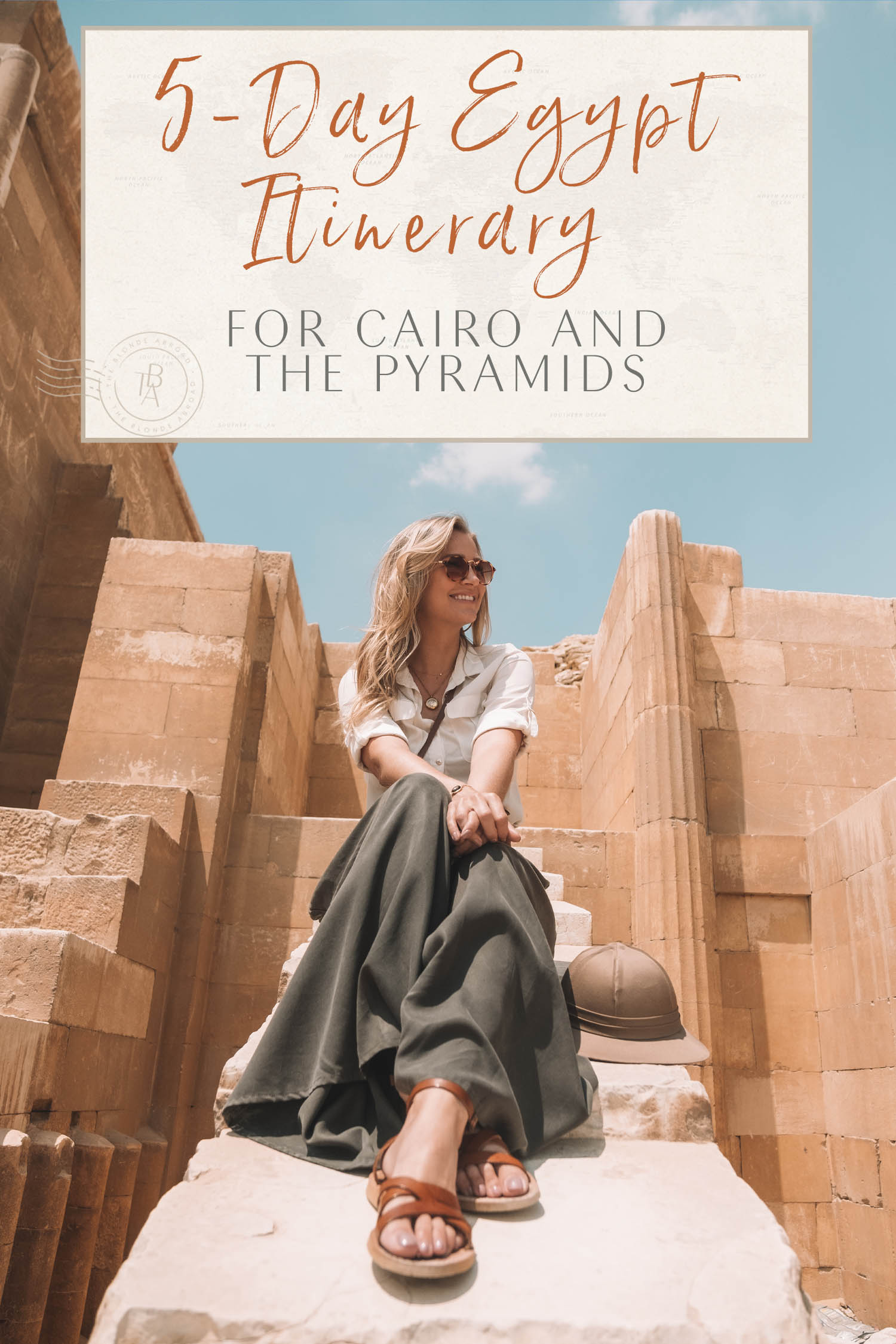 Egypt had been at the top of my bucket list for ages, but I was worried about traveling there solo, especially as a woman. While I've been dying to explore it from top to bottom, I decided to sneak in a quick trip with the limited time I had.
While the pyramids tend to steal the show, those are just one of Egypt's many wonders. To truly dive into Ancient Egypt, it's essential to get down to the Valley of the Kings (typically via a flight).
For that magical adventure, I am waiting until I have at least a solid week (or ideally two) to explore—because I want to soak it ALL in!
However, if you are on a limited timeframe and want a "sampler platter" of Egypt—like yours truly—you can still see the pyramids of Giza, explore Cairo, and make a day trip to Alexandria all in just a few days!
Ready for an unforgettable adventure?
Here's my 5-day Egypt itinerary for Cairo and the pyramids!
If you're looking to explore Egypt for longer, don't miss my Ultimate 10-Day Egypt Itinerary!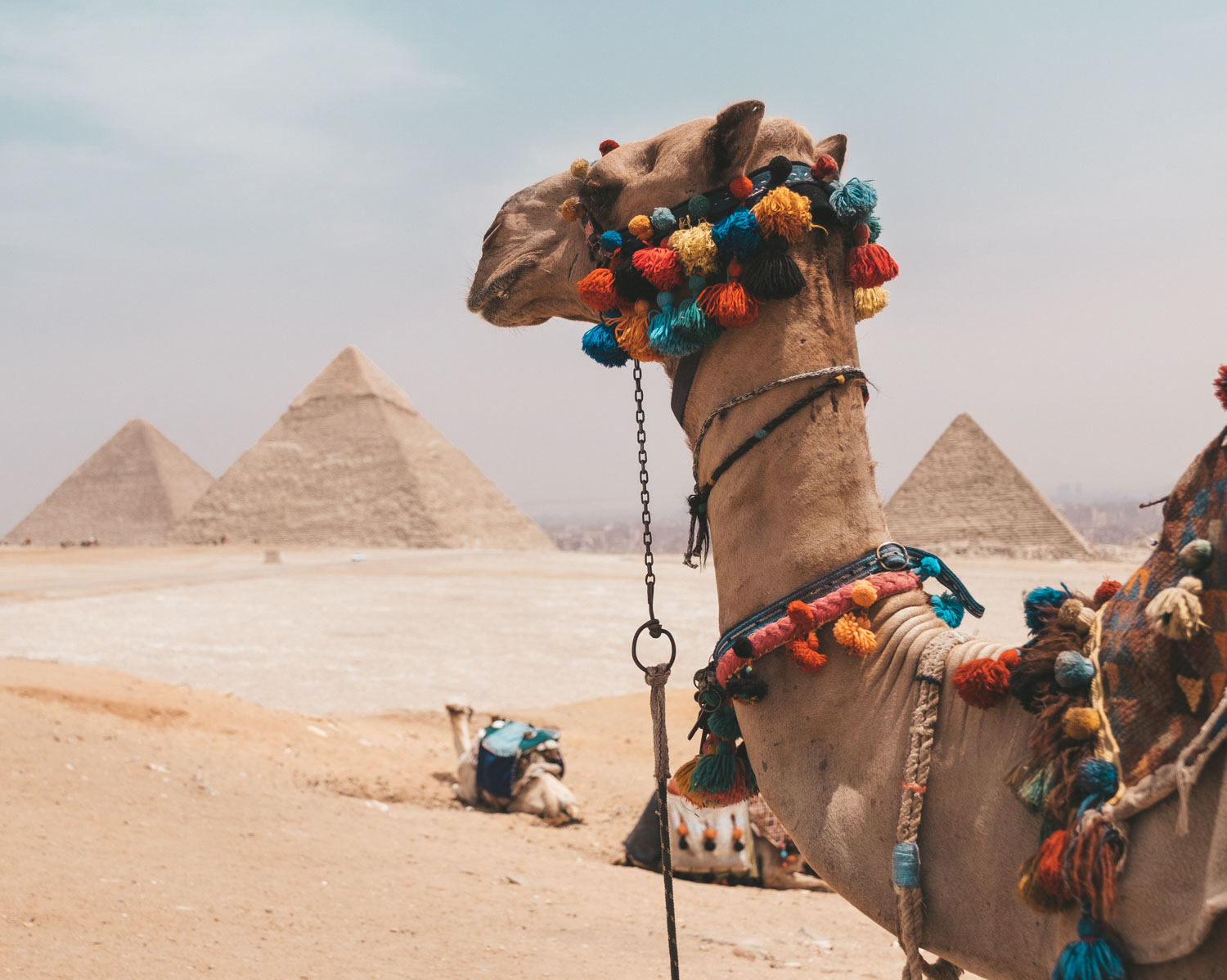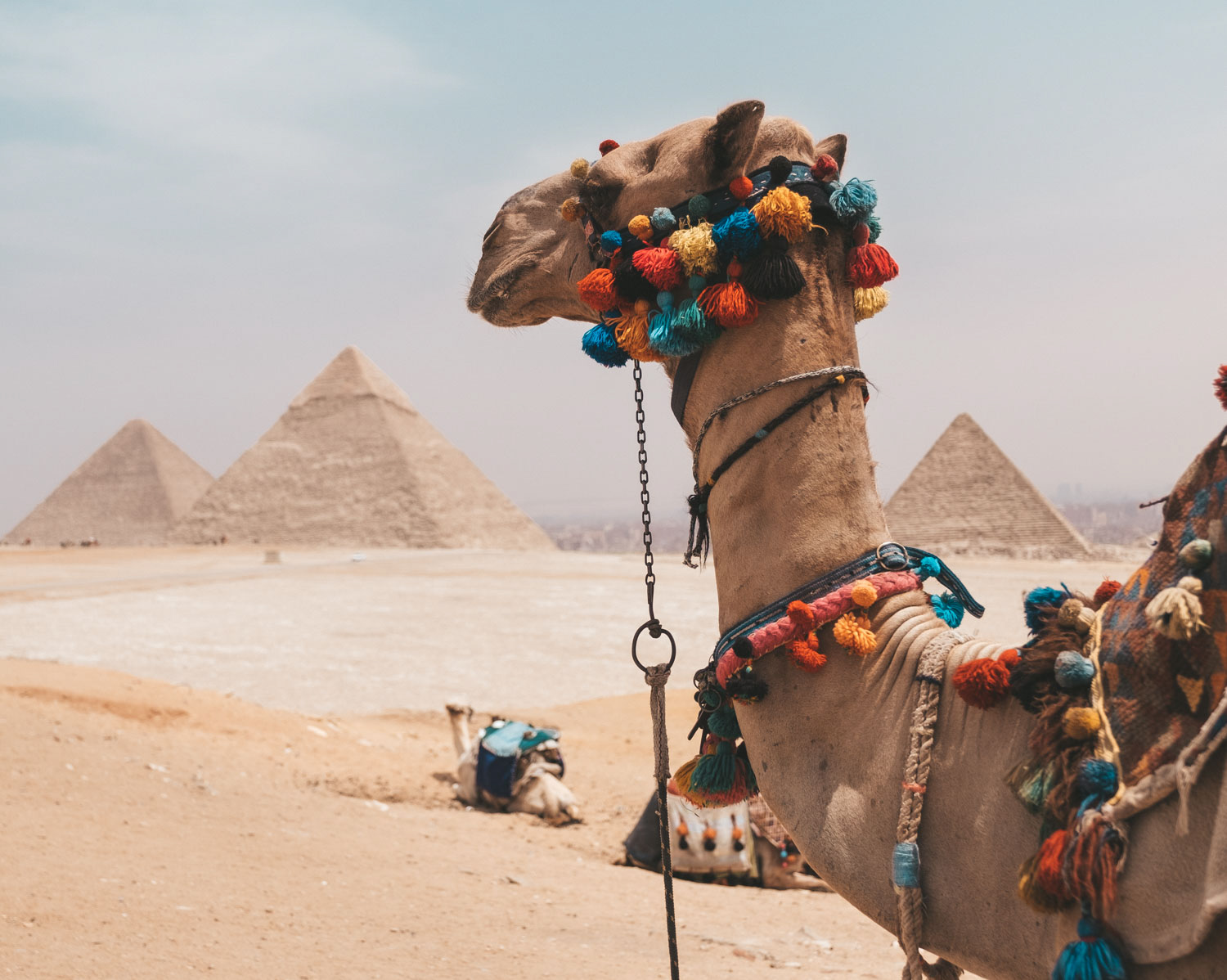 When to Visit Egypt
I spent five days exploring Egypt in the spring soaking in as much as I could of Cairo, the Giza complex, and Alexandria (up the northern coast).
The weather in Egypt is nice for most of the year but it does get a bit sticky. Before you go, read up on the best time to travel to Egypt.

Where to Stay in Cairo
While I was in Egypt, I used Cairo as my base and stayed there the entire time. I booked a room at the Ritz in Cairo, but there are a lot of other super cool hotels.
The 5 Coolest Hotels in Cairo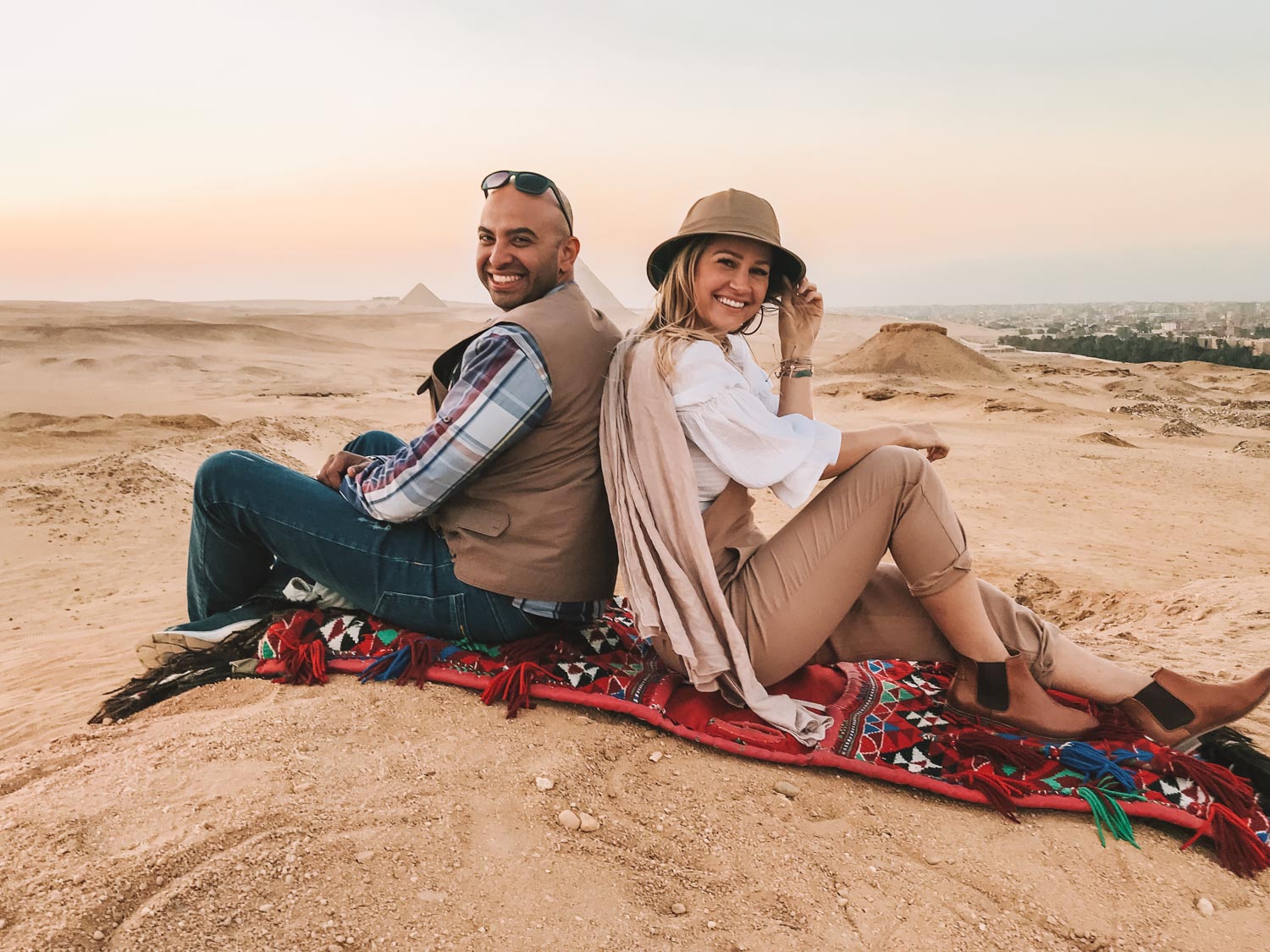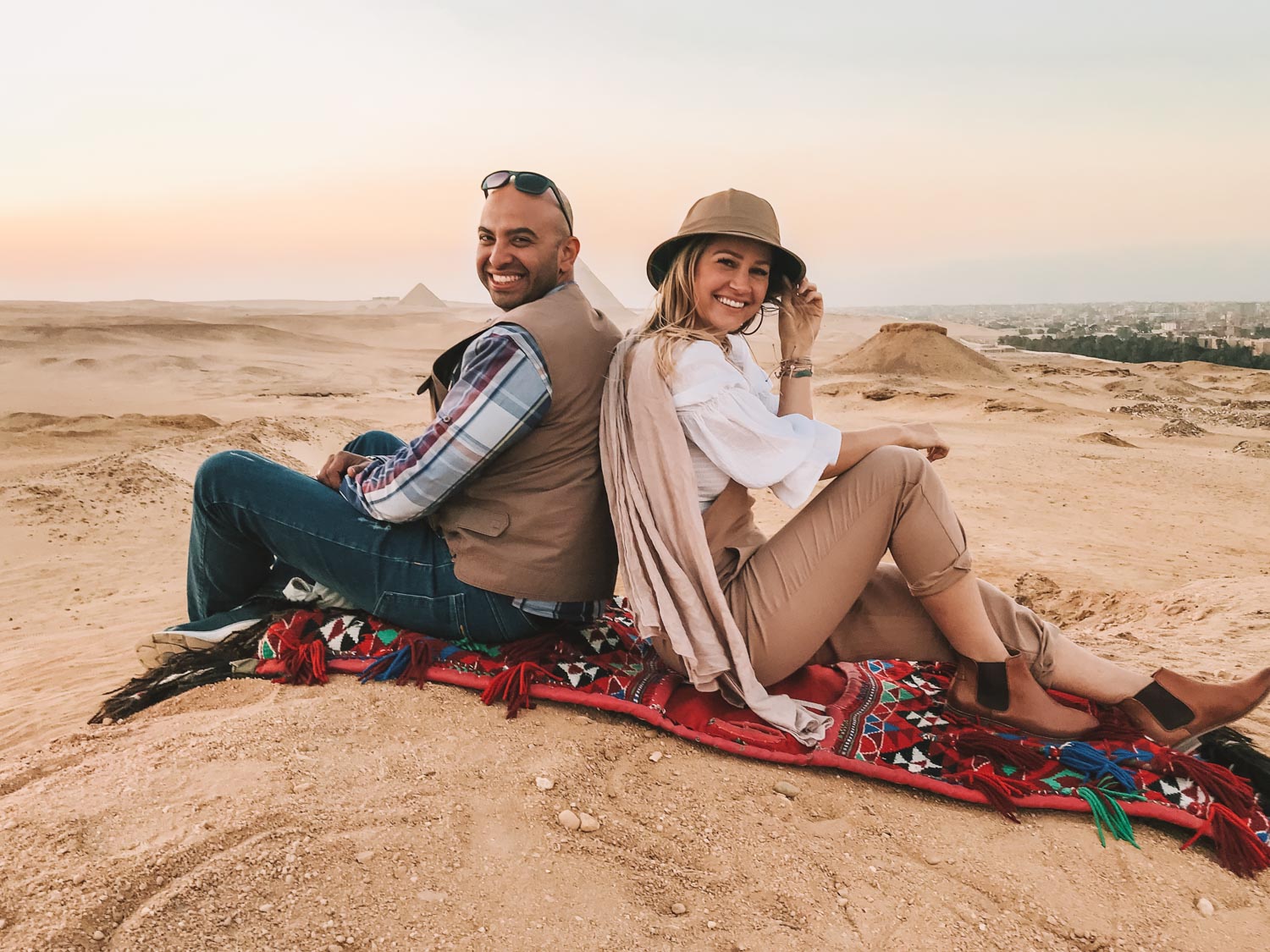 Guides in Egypt
As a solo female traveler, I actually prefer to travel and do most things on my own. However, I have found, that in certain places, I get SO MUCH MORE when I hire a guide that knows the local area! For Egypt, this was crucial as there's such a rich history. I definitely recommend getting a guide, however, not all guides are created equal.
You can check out my essential tips for your trip to Egypt here and get my guide information!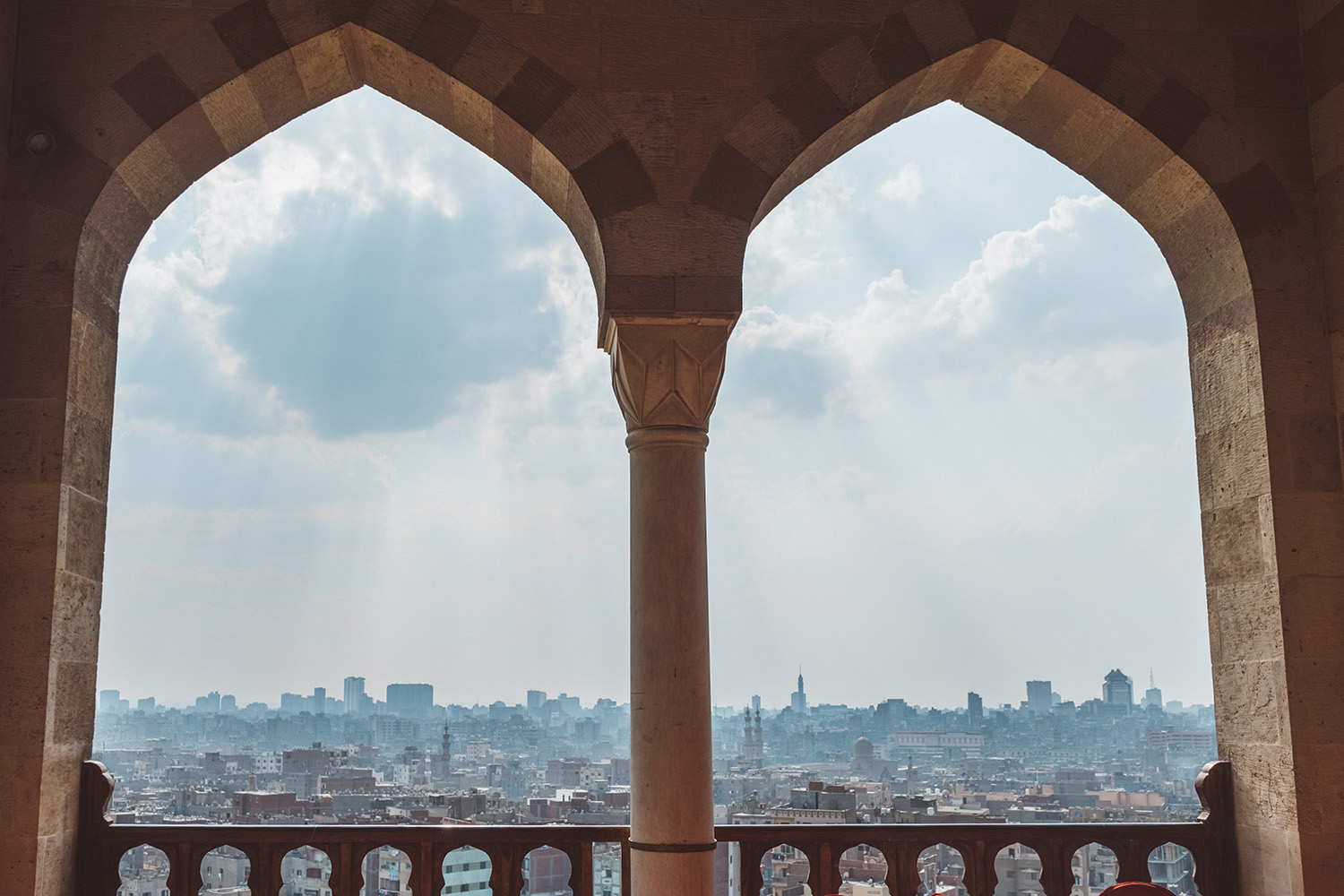 Al-Azhar Park - Citadel View Alain Le Notre
Day 1 – Old Cairo and Coptic Cairo
While Egypt is a primarily Muslim country, there have also always been Christians and they have their own dynamic culture. Coptic Christians are a sect similar to the Eastern Orthodox people that you find in Eastern Europe.
To experience Coptic Cairo, you will want to go to Abu Serga Church and the Hanging Church.
They are beautiful sites that are central to Egyptian Christian life. While the Jewish community is smaller, you will also want to be sure to make time to see one of Cairo's most beautiful synagogues: Ben Ezra Synagogue.
Old Cairo, also known as Masr al-Qadima in Arabic or Historic/Islamic Cairo, was, in my opinion, the most beautiful part of the city.
Obviously, the buildings are older, so you have more unique architecture vs modern Cairo's big modern buildings.
If you have a local guide with you, ask them about this area. There are so many nooks and crannies to explore. Old Cairo has seen such a complex history over the past 1000+ years, that you can barely scrape the surface in a short visit.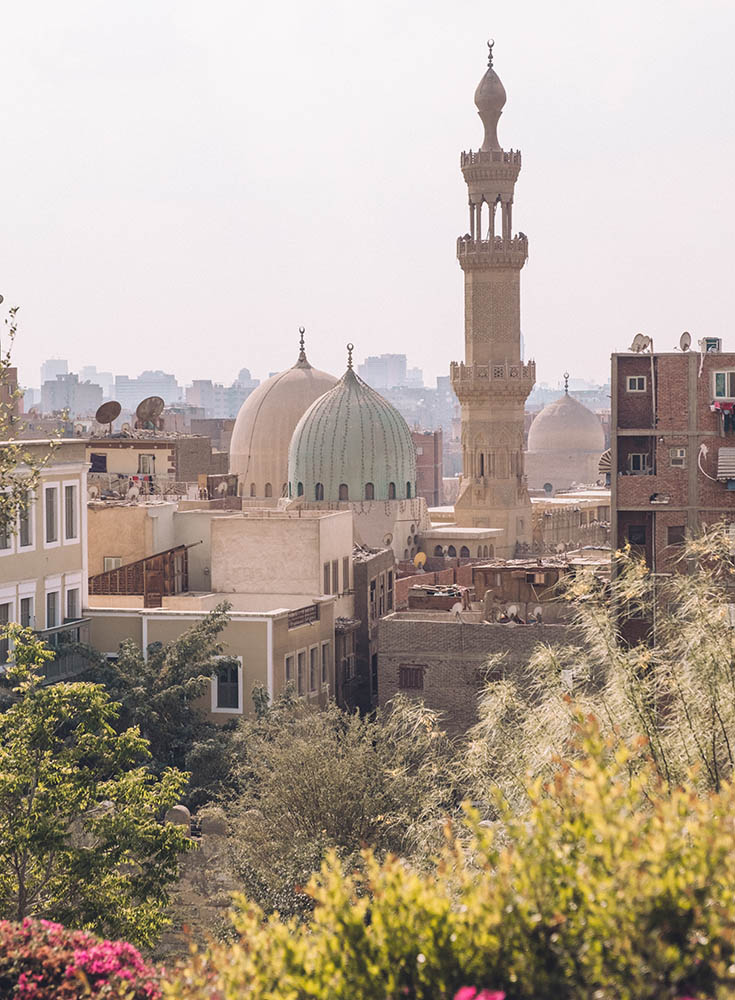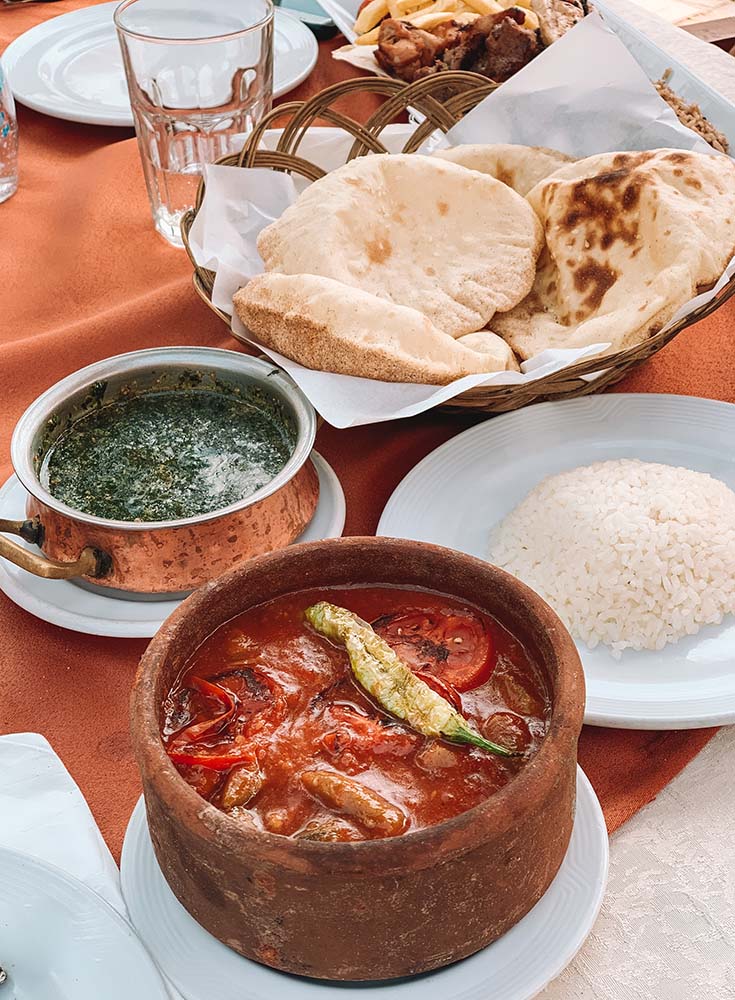 Wherever your day takes you, watch the sunset from Al-Azhar Park to get a stunning view of Old Cairo. It is one of the most picture-perfect views of the city. It feels like you're in the movie Aladdin!
Also, it's also a great place to grab a bite to eat!
We had lunch on the terrace of Citadel View restaurant and the views are amazing. The park is also quite big and beautiful to stroll around.
Helpful Tip:
Listen to podcasts, watch documentaries and do some reading before going to Egypt so that you can appreciate what you're looking at even more!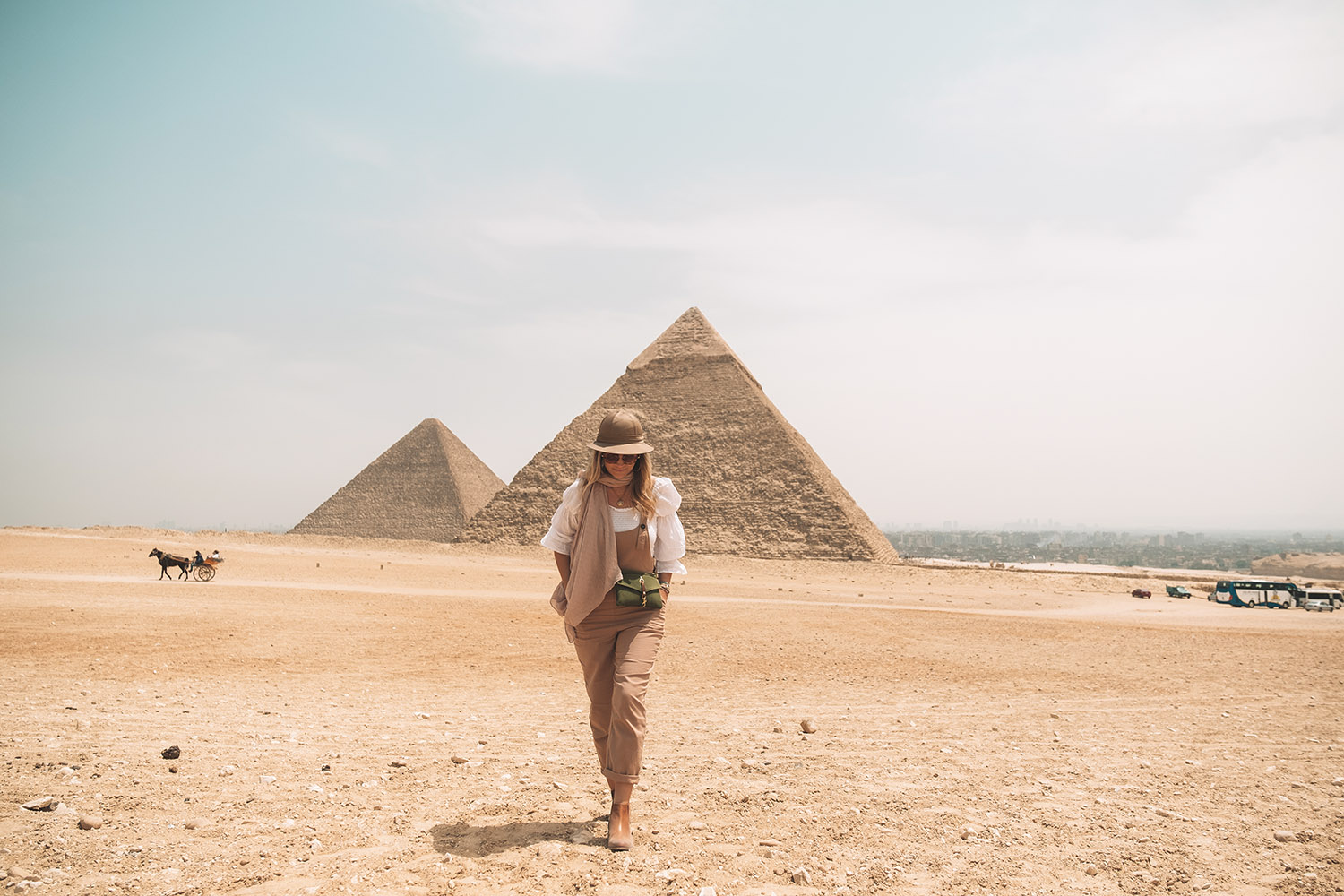 Giza Complex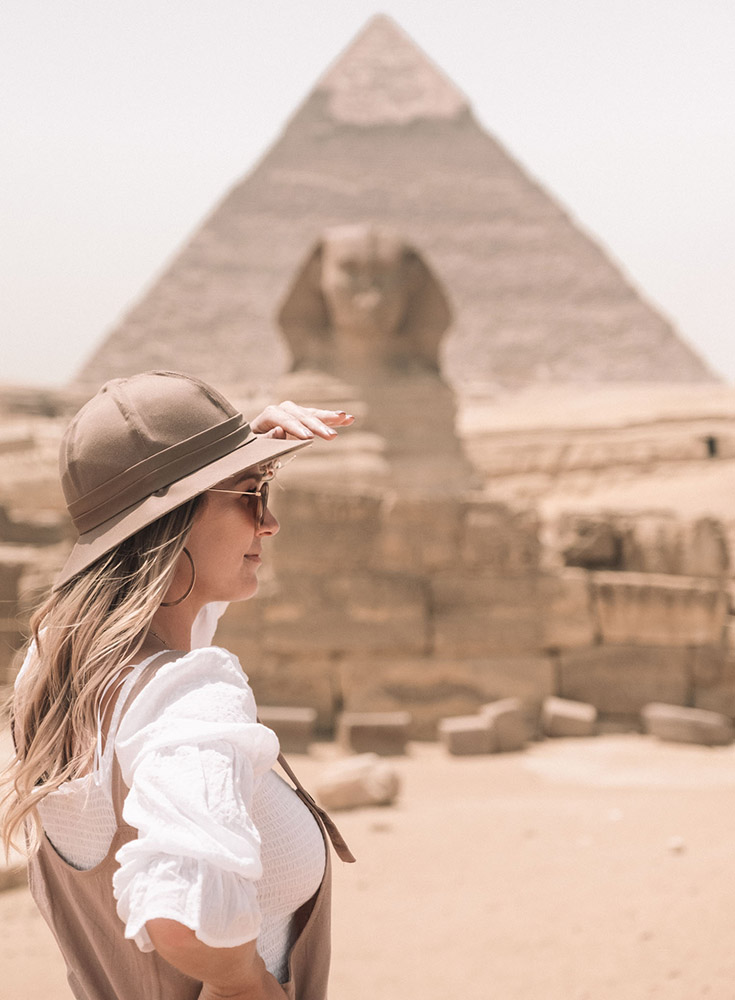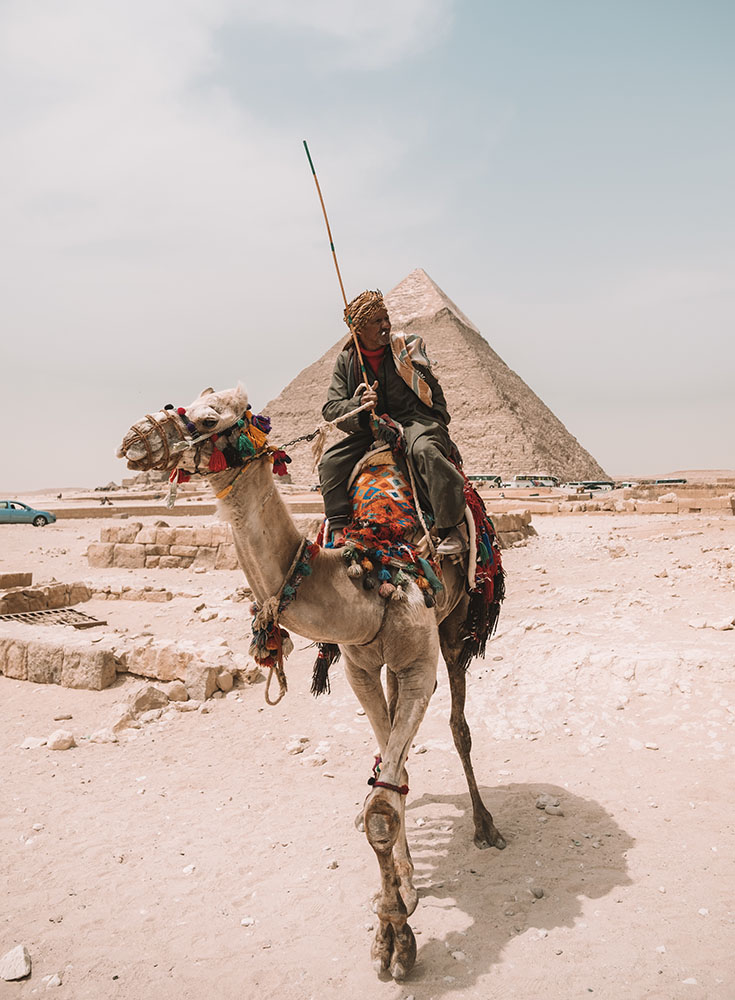 Day 2 – Pyramids of Giza and Saqqara
The trip from Cairo to Giza is a quick 20-minute drive, but traffic can be insane, so plan accordingly. My advice? Get over to Giza early in the day, as close to the time it opens, to avoid the crows.
The Giza complex closes at 2:00 pm and you will want to be able to take your time.
Giza is where you will see the Sphynx and the ancient pyramids. While the Sphynx has a designated viewing area, the best photos are from the dirt plot before you enter the ticketed area. Here, you'll get a full-frontal view with the Sphynx and Great Pyramid behind it.
For the pyramids, there's a more "open" concept to visiting. There are countless spots for great photos, but the one place I would avoid is the entrance to the Great Pyramid. There are hoards of tourists, for obvious reasons.
If you simply circle the pyramid clockwise, you'll be able to get some snaps with less or even no other people.
Then, be sure to drive further out so you can get a nice distant vantage point for a view of the entire pyramid complex.
I'd recommend exploring Giza until you are ready for lunch then head to Saqqara, the Ancient Egyptian capital of Memphis.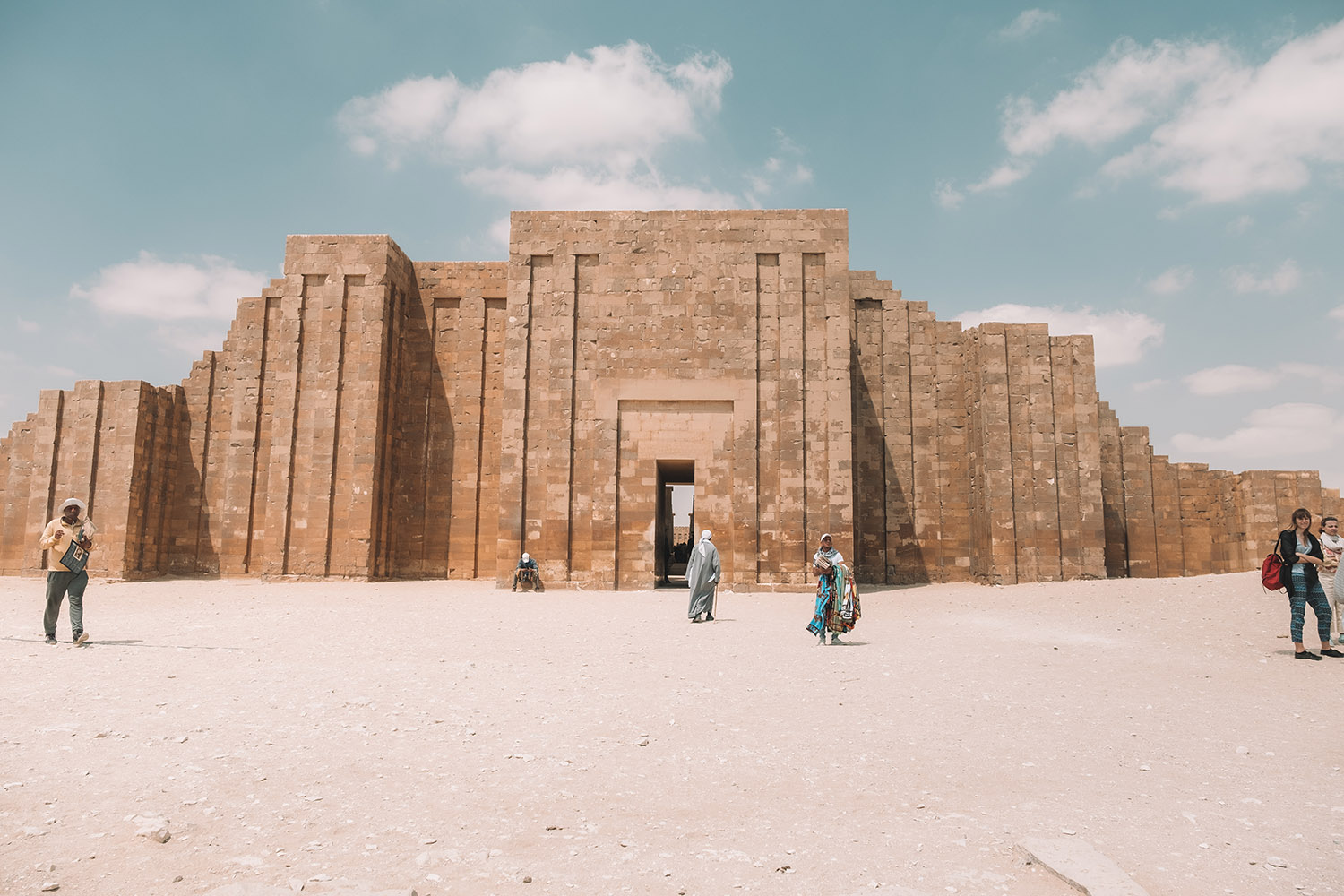 Saqqara Entrance
There is only one pyramid in Saqqara so you shouldn't need more than an hour here. Saqqara is the very first pyramid the Egyptians built!
Again, listening to a quick podcast or watching a short documentary on the Saqqara pyramid (before you go) will make this visit a LOT more interesting.
After your visit, you will have the evening free to relax or head out for a taste of Cairo's nightlife. Alternatively, you could head back to Giza for a camel ride at sunset (which I opted for)!
Can one really get too much of the pyramids?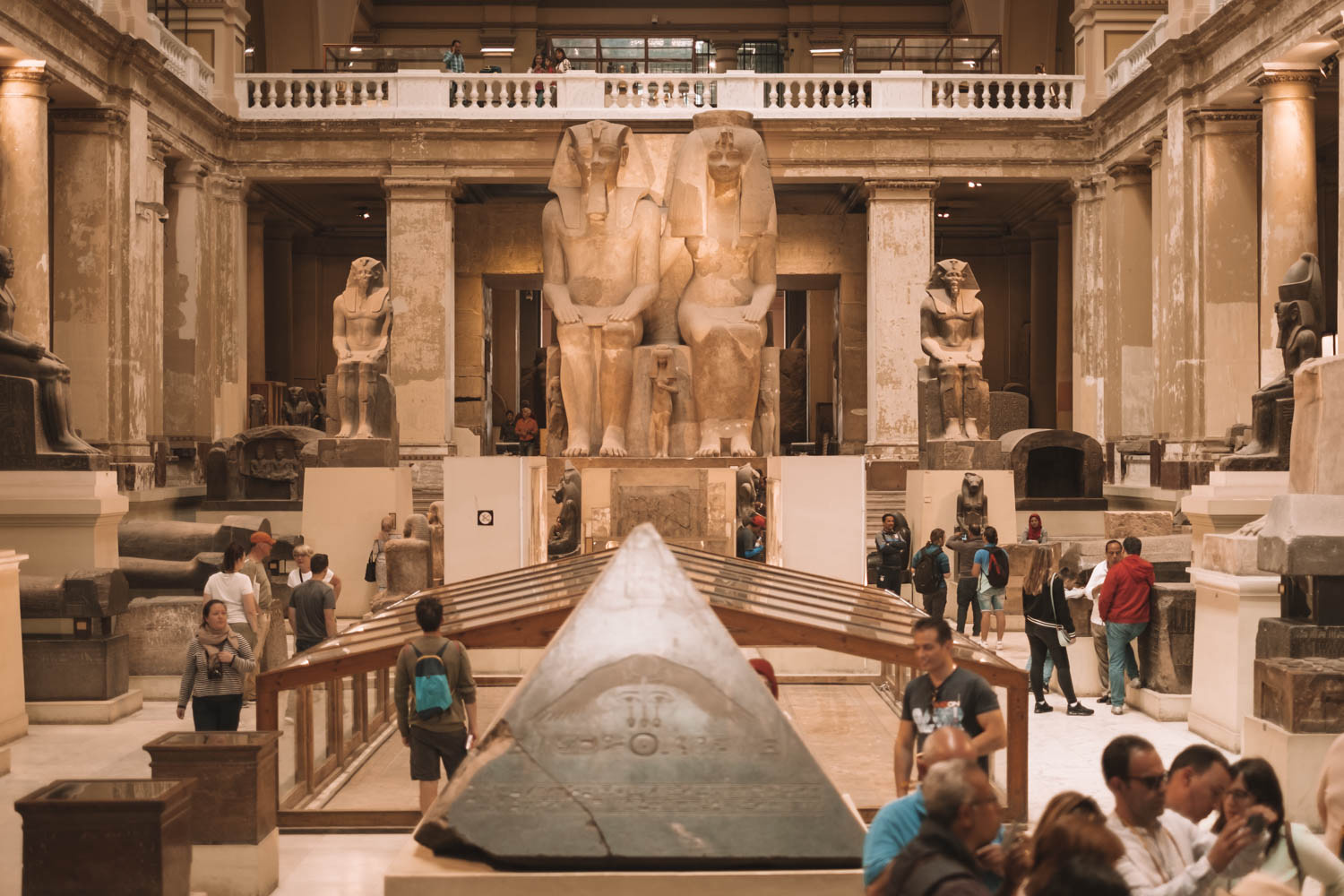 Museum of Egyptian Antiquities
Day 3 – Egyptian Museum and the Citadel
The Egyptian Museum, also known as the Museum of Egyptian Antiquities or Museum of Cairo is a must. There you will see treasures from King Tutankhamun, also known as the 'Boy King.'
You don't want to miss the museum. It has the largest collection of Pharaonic antiquities in the world!
I've been obsessed with Egyptian history since I was a child so this was a serious dream come true! Other than the Rosetta Stone, the Narmer Palette is one of the most important archeological finds. It depicts the first-ever unification of Upper and Lower Eygpt by King Narmer.
While the Egyptian Museum is historic, Cairo is opening the Grand Egyptian Museum (GEM) and is going to be truly epic.
Visitors will soon be able to visit the GEM and walk to the Giza pyramid complex from the museum. I can't wait to return and immerse myself in all of the ancient Egyptian goodness!
Next up: The Citadel of Salah El-Din is located in the heart of the city center as well and it is a must-see. It's a medieval Islamic-era fortification and it's seriously impressive!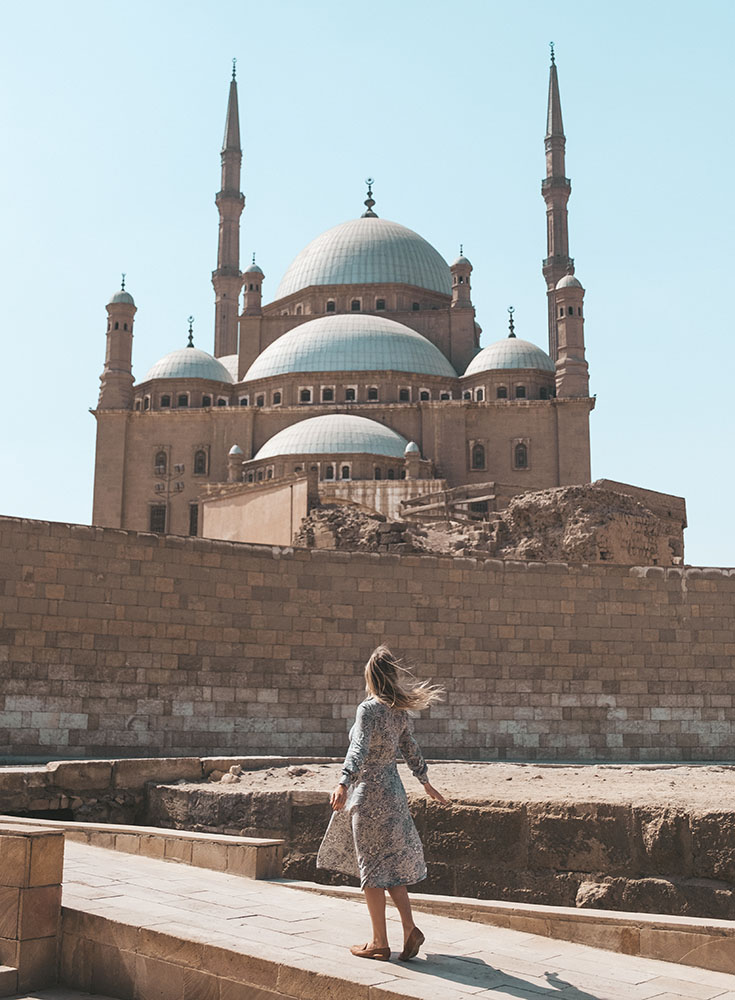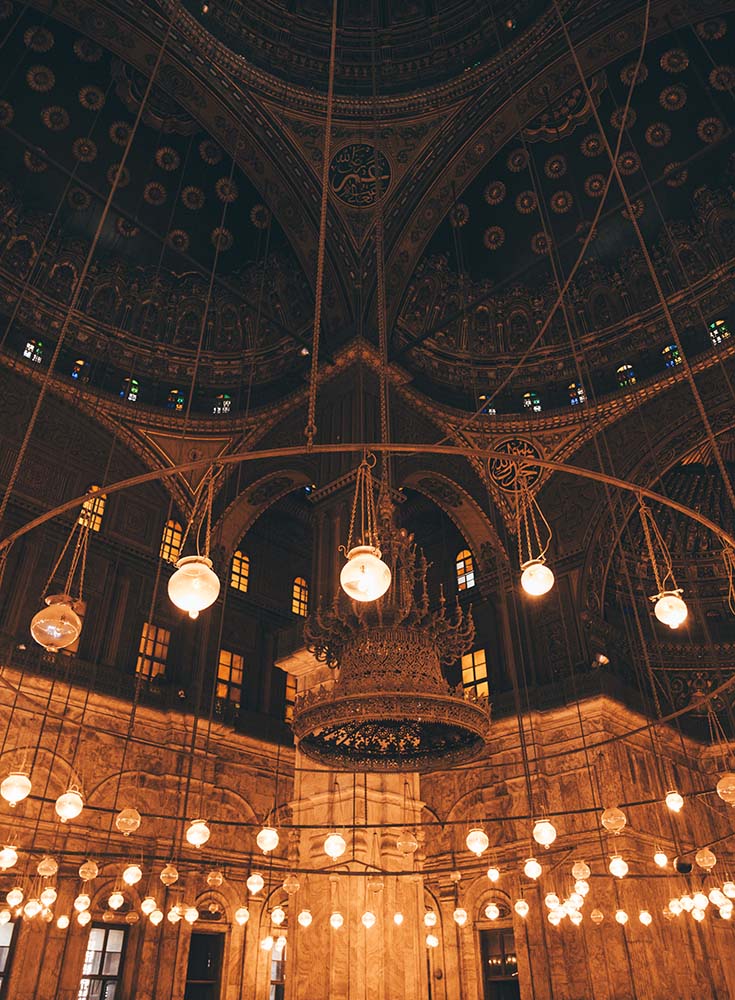 While you're at the Citadel, you won't want to miss Mosque of Muhammad Ali Pasha (located within the Citadel)—it's got incredible views and is well worth the visit.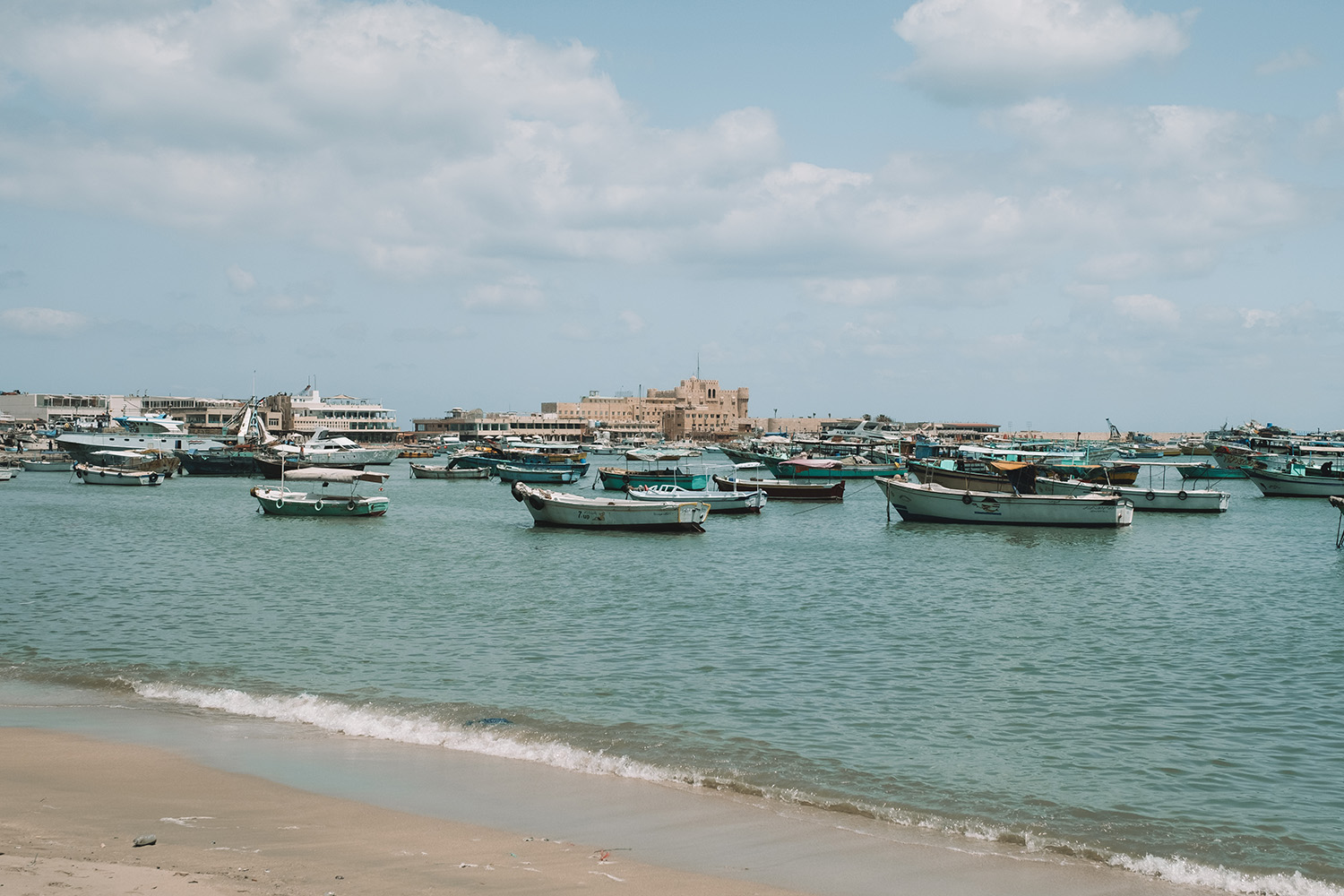 Alexandria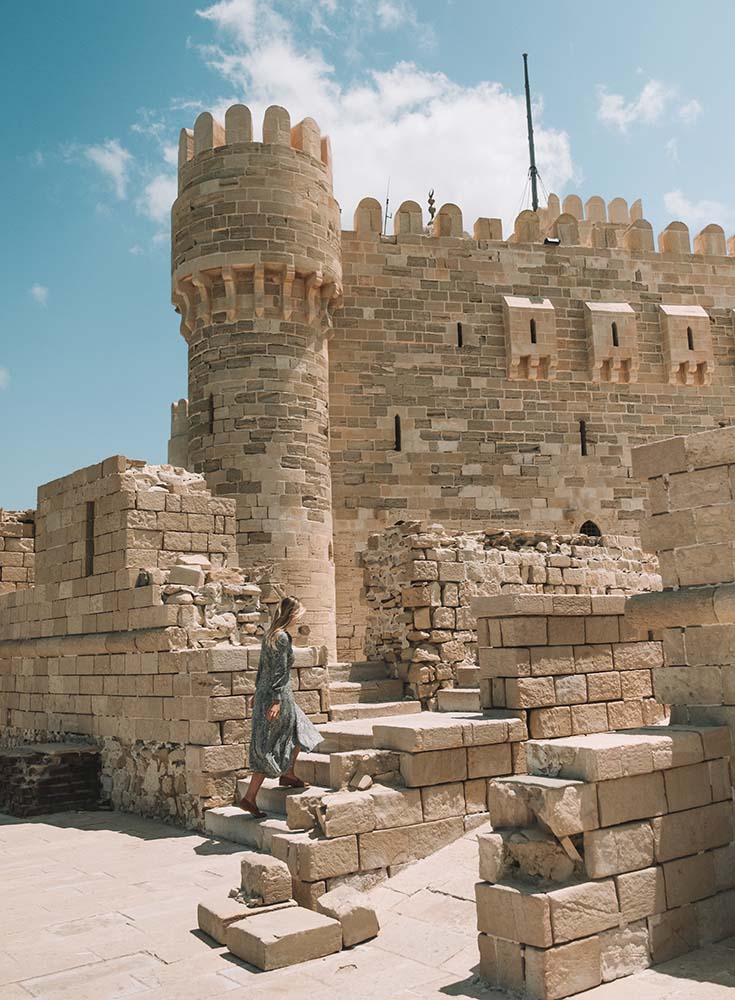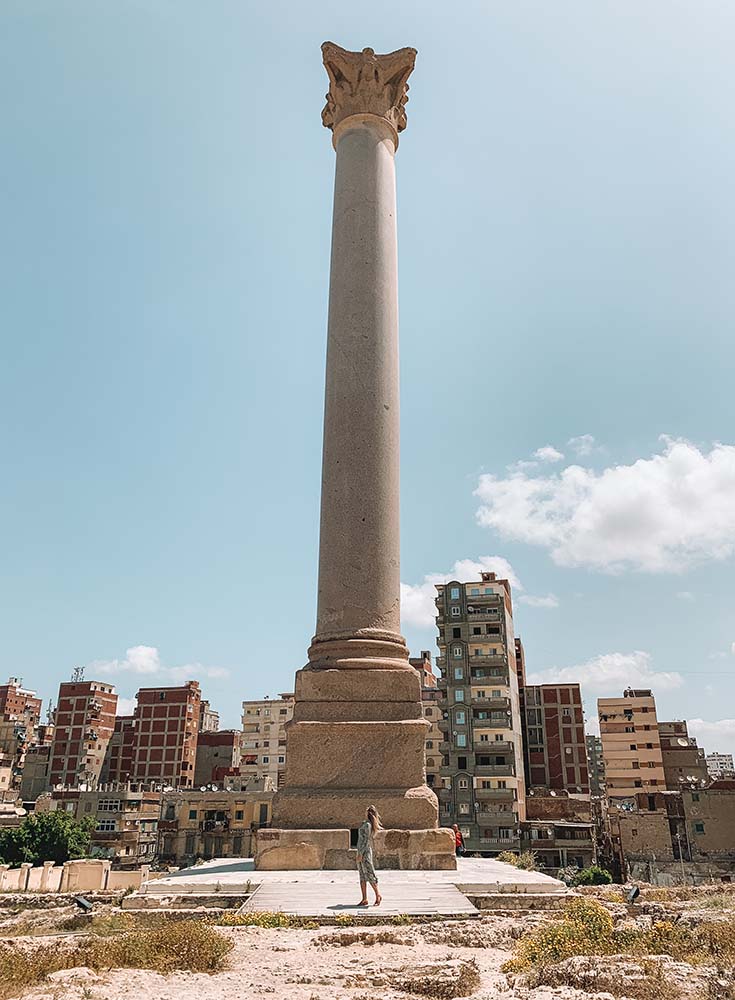 Day 4 – Alexandria Day Trip
Alexandria, a Mediterranean port city, is the second-largest city in Egypt. It is about a 2.5-hour drive from Cairo and is well worth the trip. Alexandria has a rich Roman history and a stunning location.
Here, you can visit the Roman catacombs, explore the temple complex, and visit the Pompey's Pillar.
I'm especially fascinated by the Library of Alexandria! It existed long ago, for over 2,000 years, and housed the most important recordings of human history and research. Today we have no idea what happened to it—where the scrolls went, or where it was located…
DUN  DUN  DUN!
While it's not the "original" ancient Library of Alexandria. There is a new library of Alexandria that is worth visiting!


Day 5 – Khan el Khalili Souk and Departure
The Khan el Khalili Souk is a popular stop for visitors. For me, stopping at papyrus and rug shops with my guide felt *too* touristy. The sales staff made me feel pressured to buy something in these shops and I just wasn't in the market for either.
If you ARE looking for rugs or papyrus, but want to skip the tourist trap, this is the perfect place. You'll also find a ton of other local handicrafts and souvenirs while getting to experience a local souk.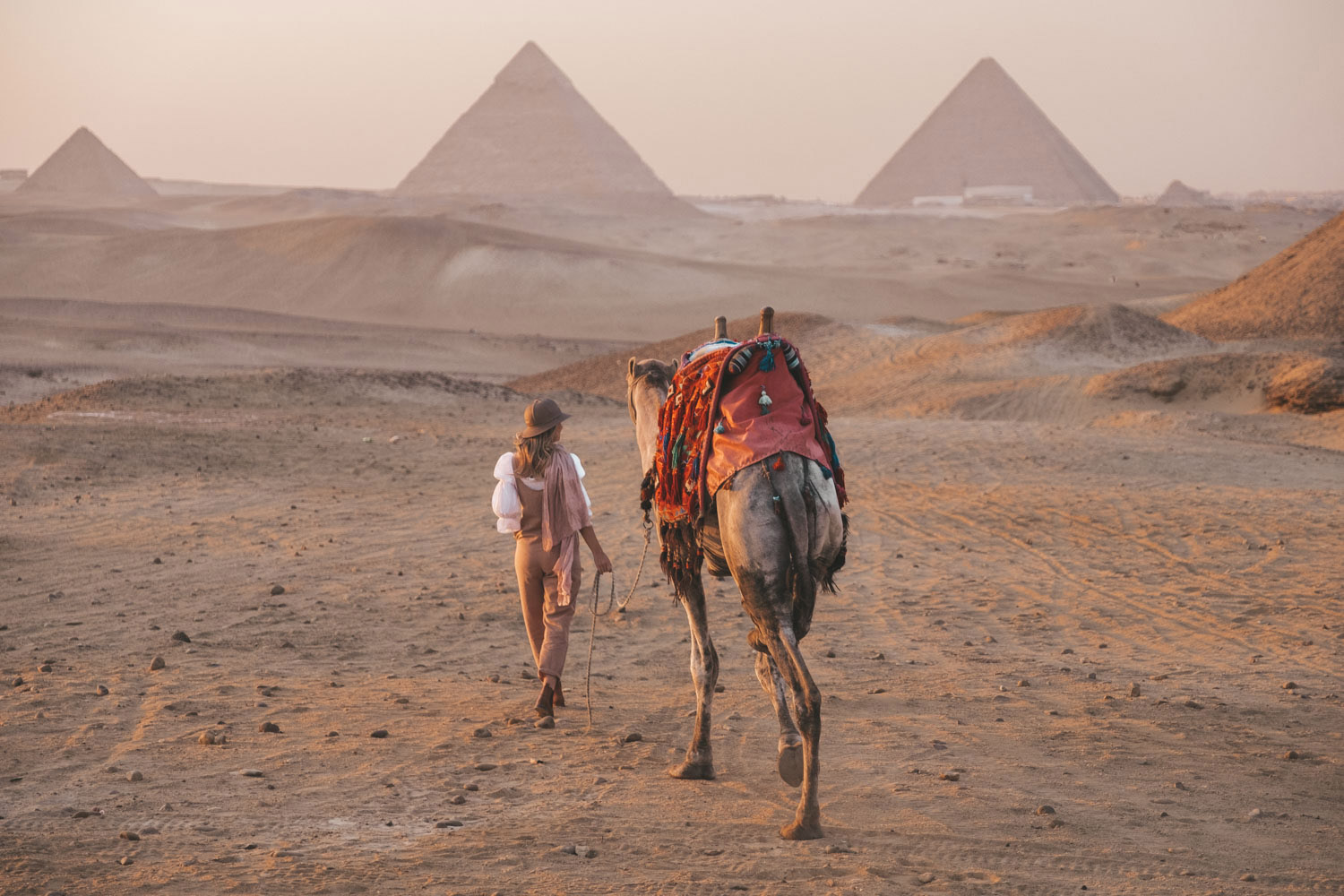 Giza Complex at Sunset
Optional  Things (If You Have Time)
I didn't do much in the evenings as I was traveling alone and only hired a guide for my day trips.
So, if you want to explore Cairo more in your free evenings, there is a light show at the Giza Pyramids that is meant to be quite cool.
And a Felucca Boat Ride will take you on a gorgeous trip down the Nile.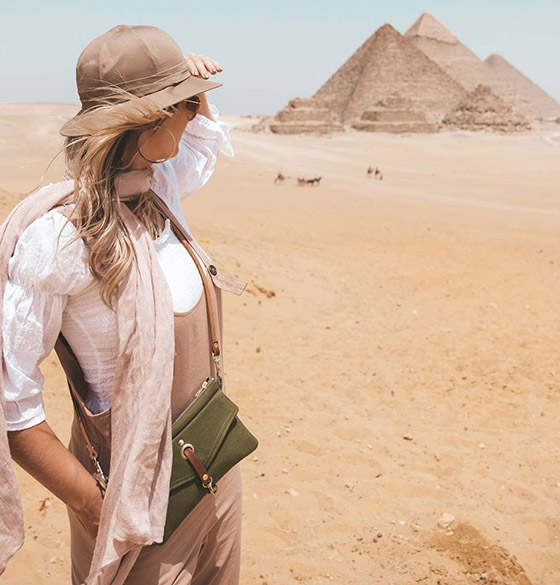 Before you start packing, don't miss my 10 Tips for Your First Trip to Egypt!
Read More

I am dying to go back to Egypt to tell you guys more. Are you planning a trip soon? Tell me in the comments below!