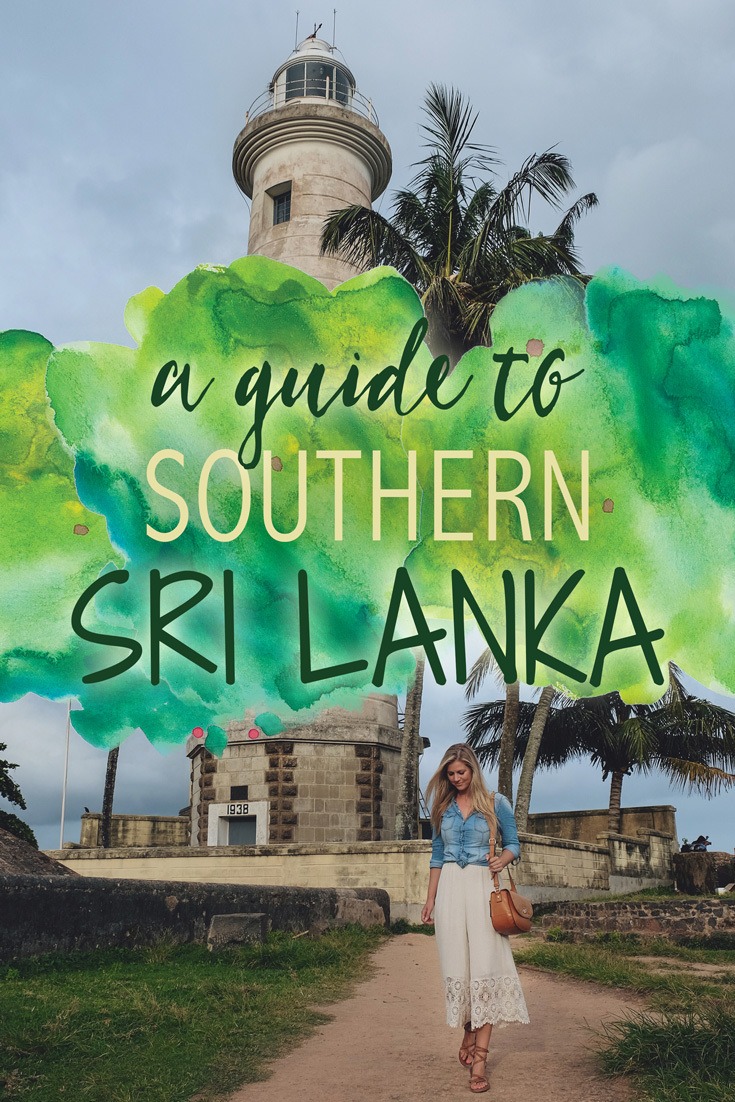 When Marco Polo first visited Sri Lanka back in the fourteenth century he said it was "undoubtedly the finest island in the world," and the millions of globetrotters who have followed him agree wholeheartedly.
Barely 100 miles north of the equator, this tropic paradise has a fascinating history and enthralling culture. Explore its rich history through the times of the Silk Road and World War II, watch wild elephants stroll by, or lounge on the picturesque beaches. Southern Sri Lanka has something for everyone.
Here are the highlights of Southern Sri Lanka!
Don't miss my Guide to North Central Sri Lanka either!

Galle
Galle has a bold tropical backdrop that frames the lines of old Dutch colonial buildings. It is home to the gorgeous Fort area where you'll find boutiques, cafes, and chic hotels.
The heart of Galle is also filled with artists, writers, and other creative types from around the globe.
In fact, more than one-third of residents in this quaint little city are expats who fell in love with Galle and never went home.
A UNESCO World Heritage Site, the Fort area of Galle is home to countless architectural treasures. Built back in 1588, this cultural artifact is still home to a vibrant, modern community. Since you'll need to stop every few minutes for each Instagram-worthy view, plan an afternoon to roam.

Tangalle
Reveled as the "perfect beach", Tangalle is where you'll find the picturesque, skinny coconut palms scattered along the shoreline and the scent of plumeria blowing in the wind.
In addition to the beautiful beaches, like Medaketiya and Goyambokka beaches, you can try your hand at parasailing, windsurfing and kitesurfing, or tour the serene Tangalle Lagoon.

The Madu
The Madu Ganga is a complex coastal wetland ecosystem consisting of rivers, lakes, mangroves and islands. With and inlet from the ocean, the estuary is home to over 300 species of plants and 250 species of vertebrate animals.
It is said to be one of the last, pristine mangrove forests in Sri Lanka!
You can take a boat tour to the highlights along the Madu like Cinnamon Island where you can see how locals harvest cinnamon to make items like cinnamon oil, sticks, rope, and more.

Unawatuna
Famous far and wide for its stunning beaches and coral formation, Unawatuna is a major tourist draw. Barely three miles from the center of Galle and 60 miles from Colombo, this coastal town is the perfect place for a day trip to the beach.
If you are a snorkeling fan, be sure to get down to Jungle Beach, which has some of the best underwater views in the region. Thanks to its sheltered bay, you'll never have to worry about strong currents.
When you are finally ready to leave the beach, go take in the beauty of the Unawatuna Japanese Peace Pagoda and the Ancient Buddhist temple Yatagala Raja Maha Viharaya.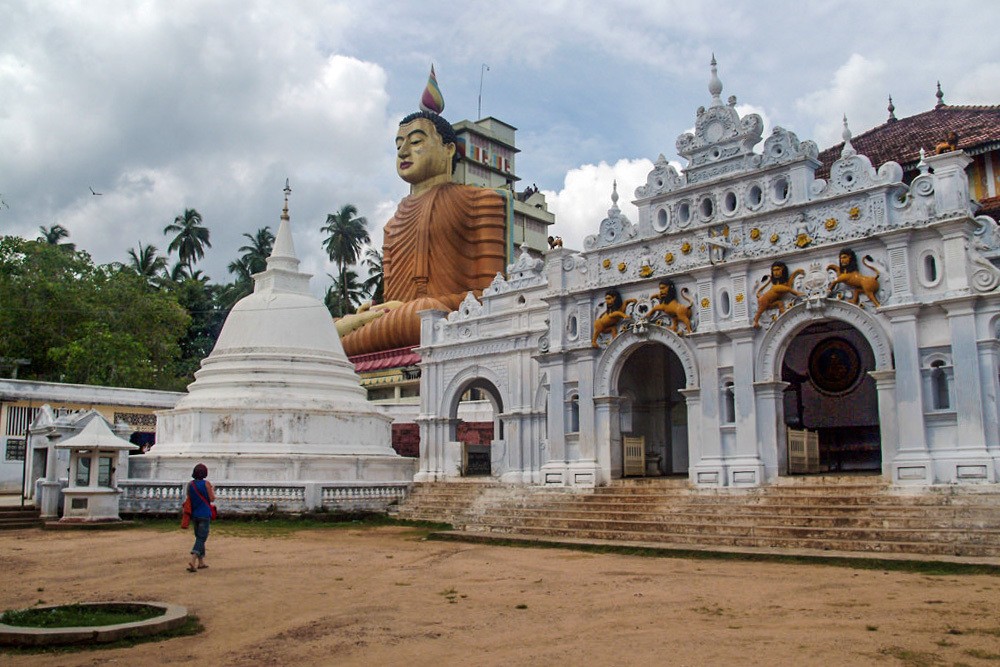 Wewurukannala Vihara
In the seaside town of Dickwella, you can find Sri Lanka's largest buddha sitting 160 feet high- about 50 meters!
The Wewurukannala Vihara temple is very ornate and dates back 250 years. To reach the Buddha statue, you have to pass through a hall of horrors full of life-sized models of demons and sinners.
Definitely take time to check out the museum if you stop here!

Udawalawe National Park
Forget about African safaris! The breathtaking sites of the Udawalawe National Park can rival the wildlife you find anywhere on the planet.
There are wild buffalo, elephants, leopards, peacocks, and sambar deer wandering around this remarkable national park.
Elephants, leopards and peacocks! Oh my!
You could spend days wandering through the nearly 200 square miles of uninterrupted natural beauty.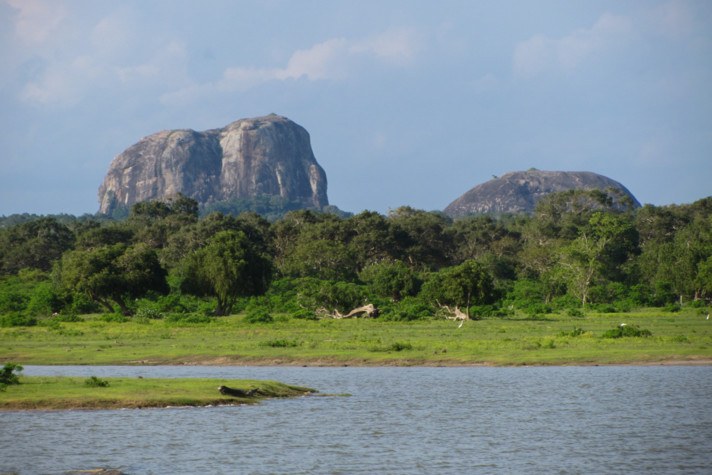 Yala National Park
Yala National Park is Sri Lanka's most famous wildlife park. It has a diverse collection of animals and some of the best safaris you'll find anywhere. With peacocks flaunting their stuff, monkeys swinging through the trees, and leopards dashing past, the Yala National Park is an absolute must-see.
While this gorgeous nation is often overlooked by tourists traveling to India or the Maldives, it is well worth a visit.
The rich culture, amazing people, and striking sites of Sri Lanka will win your heart in no time.