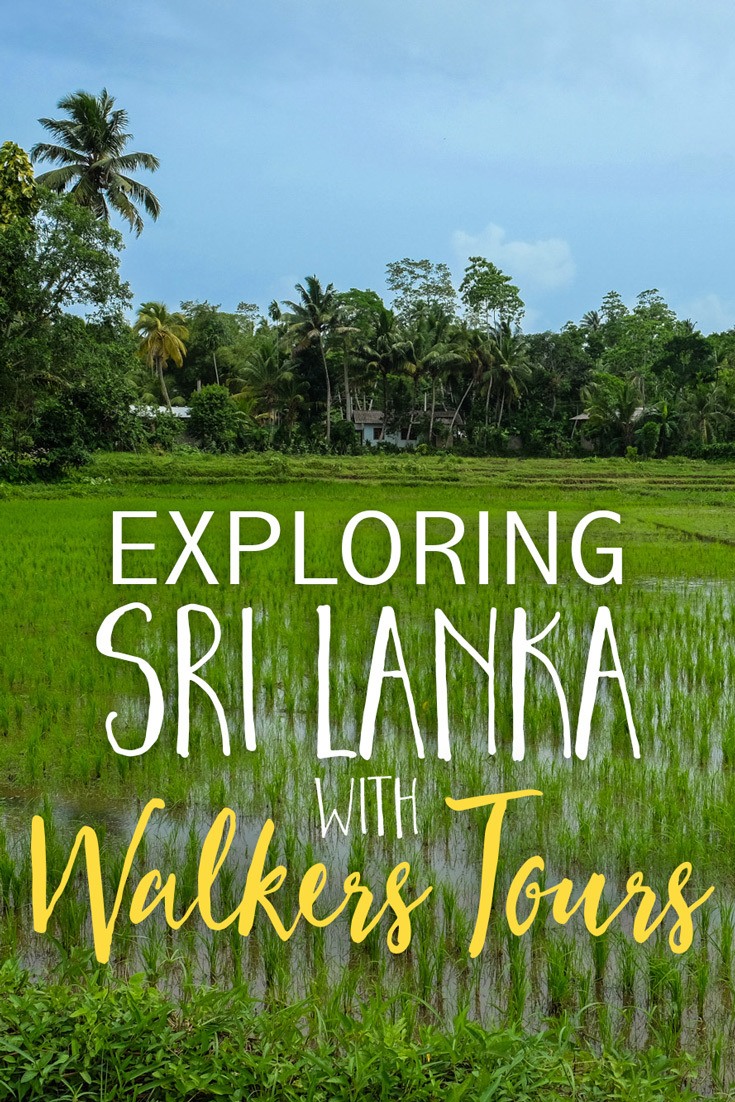 After my recent trip through the North Central province of Sri Lanka, I joined Walkers Tours to explore the southern region of the country.
Before going, I didn't realize how spread out destinations were and how much driving was necessary to get around the country. There were days while traveling the northern region that we'd be in the car for four hours just to see one site.
While it was totally worth it,  I realized that there's a lot of planning and driving that has to go into a trip through Sri Lanka, and that's why I think that a tour company is a great way to do that.
Thanks to Walkers Tours, I was able to see so many things in southern Sri Lanka in just a few days. Insider tips from the guides, reliable and knowledgeable drivers, and the ability to experience things that are off the beaten path really can make all the difference.
If you are going to do a Sri Lanka tour, Walkers Tours is a company you should check out!

About Walkers Tours
This Sri Lankan-owned-and-operated company knows the country inside out. It has been at the top of its game for nearly five decades and it knows exactly what travelers are looking for in Sri Lanka.
From adventure travel to lazy beach getaways, these guys are always ready to lead the way.
Walkers Tours is different from conventional tour companies because they offer totally customized, private excursions in Sri Lanka and a wide range of different packages to inspire you. It took me ages to decide among all of the amazing options.
A cool thing about Walkers Tours is its focus on sustainability. The company has the only carbon-neutral vehicle fleet in Asia and invests heavily in eco-friendly practices in Sri Lanka.
Another thing I liked is their dedication to teaching travelers about Sri Lankan culture. Admittedly, I hadn't known much about the country before I arrived so I was really looking forward to exploring.
There are cultural and religious festivals going on pretty much all year round in Sri Lanka and having a local at your side makes the celebrations so much more engaging. Not only did I get to see modern life, I also got some insight into Sri Lanka's long history.
They take you through all of the stunning sites that make up Sri Lanka's rich cultural heritage!

My Itinerary
While Sri Lanka is often overlooked for more popular destinations like India and the Maldives, I definitely recommend taking the time to explore this gorgeous tropical nation.
So, I chose to explore the Southern Province and hit the highlights there! In three days, I was able to see:
Unawatuna Beaches
White Tea Plantation
Safari in Udawalawe National Park
Udawalawe Elephant Transit Home
Cinnamon Island

My Experience
Walkers Tour has been awarded countless prestigious titles and I can see why. We had a great experience with Walkers Tours from the planning stages all the way to our drop off at the Colombo Airport.
My driver and guide was incredibly knowledgeable, had many stories and lots of information to share, which added to my experience.
Now that it's all said and done, I can't wait to return to Sri Lanka!

Read More

SHOP my favorite travel essentials!
Thank you to Walkers Tours for hosting me in Sri Lanka. As always, opinions expressed here are entirely my own.