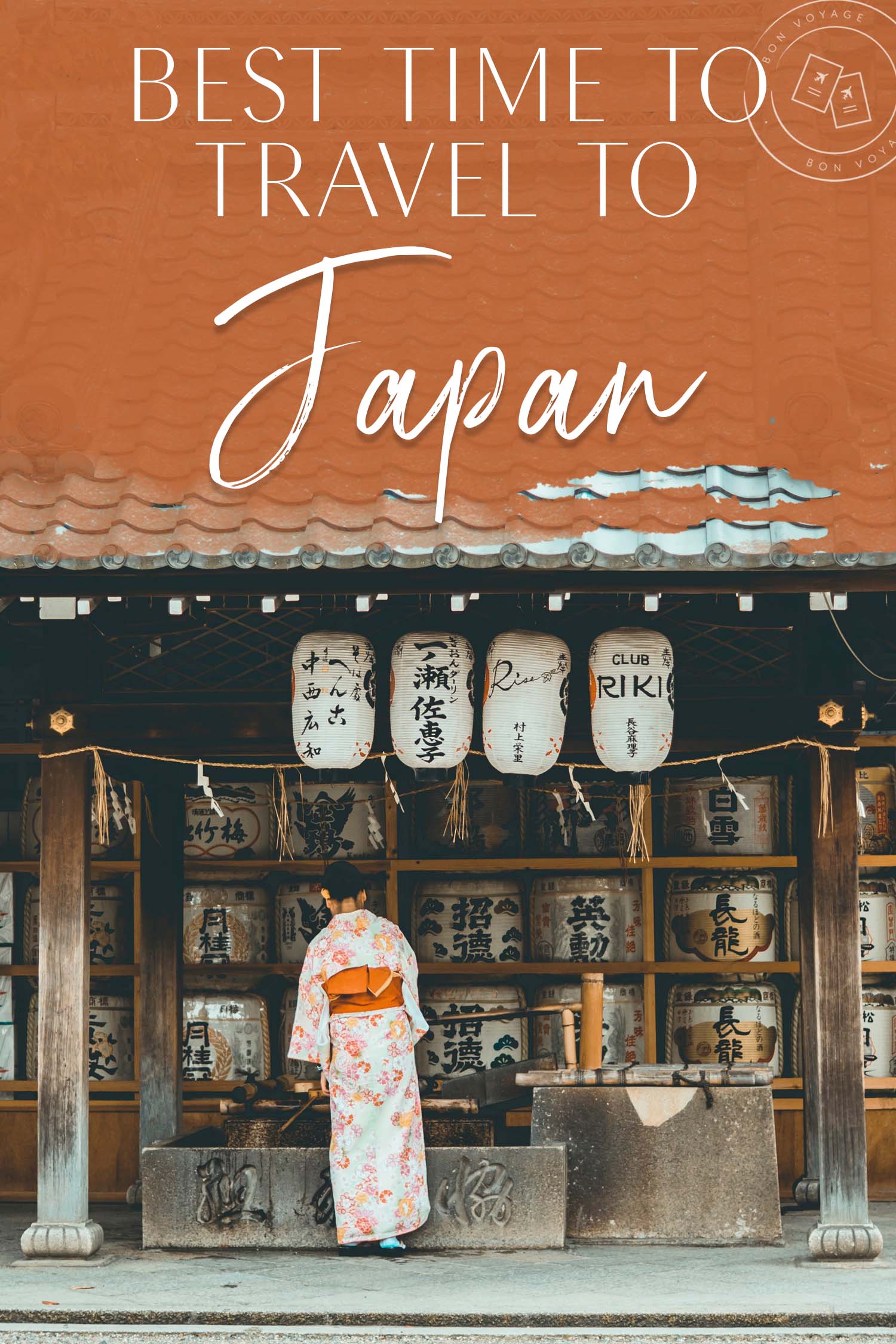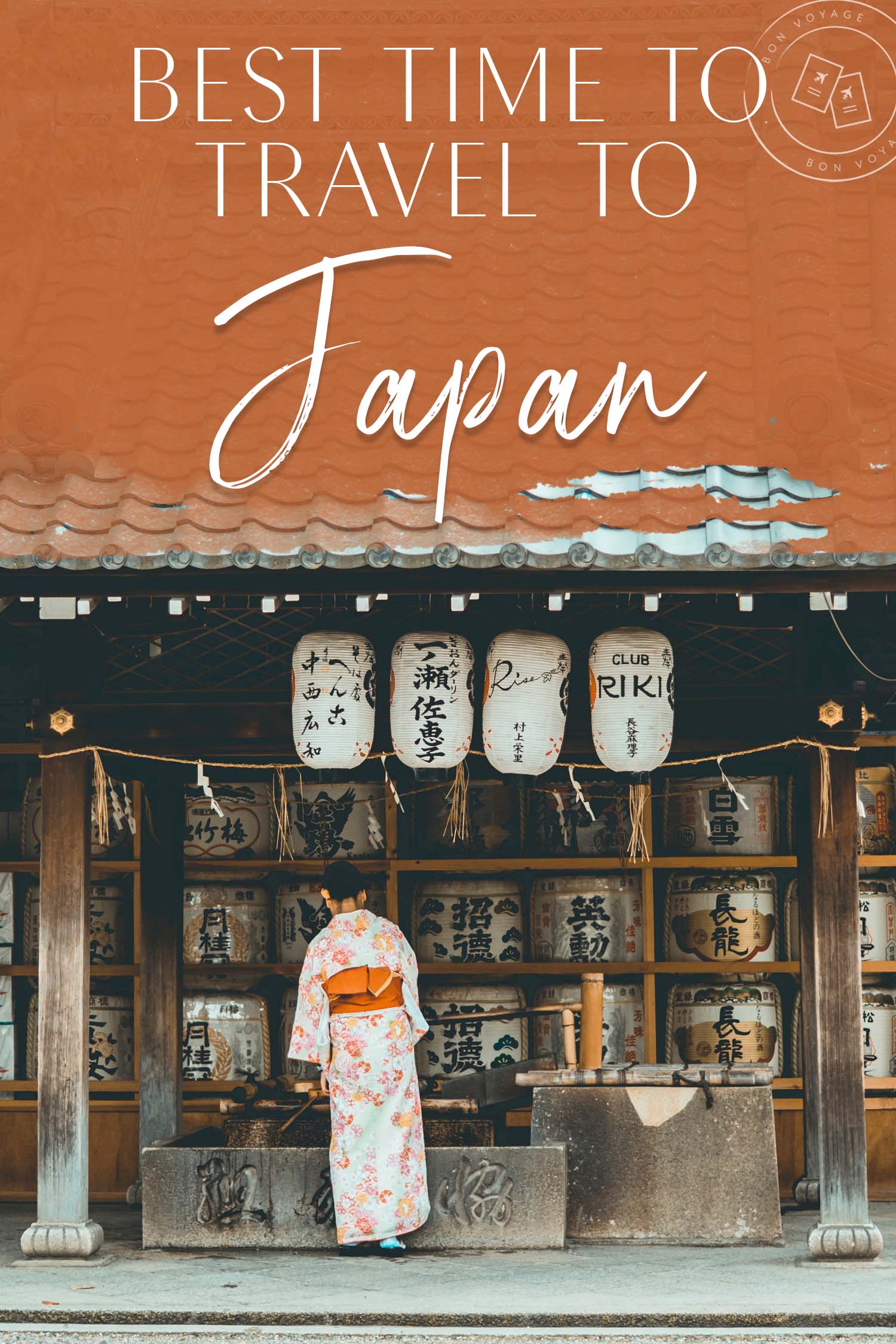 Japan may be a small country but it's filled to the brim with so many incredible locations and things to experience! Whether you're looking for a snowy vacation in Hokkaido or you want to soak in the views of the cherry blossoms in Tokyo, the best time to visit all depends on what you want to see and do!
The country prides itself on having four distinct seasons, and let me tell you…the way the weather impacts the scenery can only be described as pure magic! Plus, festivals take place year-round so there isn't exactly a "wrong" time to enjoy a Japanese getaway!
Heading to the Land of the Rising Sun? Here are the best times to travel to Japan!

March to May
Spring in Japan means temperatures begin to rise after a chilly winter and the flowers begin to blossom. In the south, you'll experience balmy warmth and in the north, it still remains pretty cool.
The highlight of spring is, of course, the cherry blossoms!
Also known as sakura, the cherry blossoms in Japan are reason enough to make a trip during spring. However, they are only in full bloom for around a week or two out of the whole year…so you've got to get really lucky and plan accordingly.
Japanese people view the blooming of the flowers as a symbol of human life and nobleness and they hold flower watching parties known as "hanami." There are tons of cherry blossom-flavored treats and specialties during this time. Now that's something I'd definitely want to take part in!
But don't fret if you miss out on the festivals or the peak weeks. After full bloom, the petals begin to float to the ground and it almost looks like it's snowing hues of pink and white! It's said to be the most beautiful at this stage.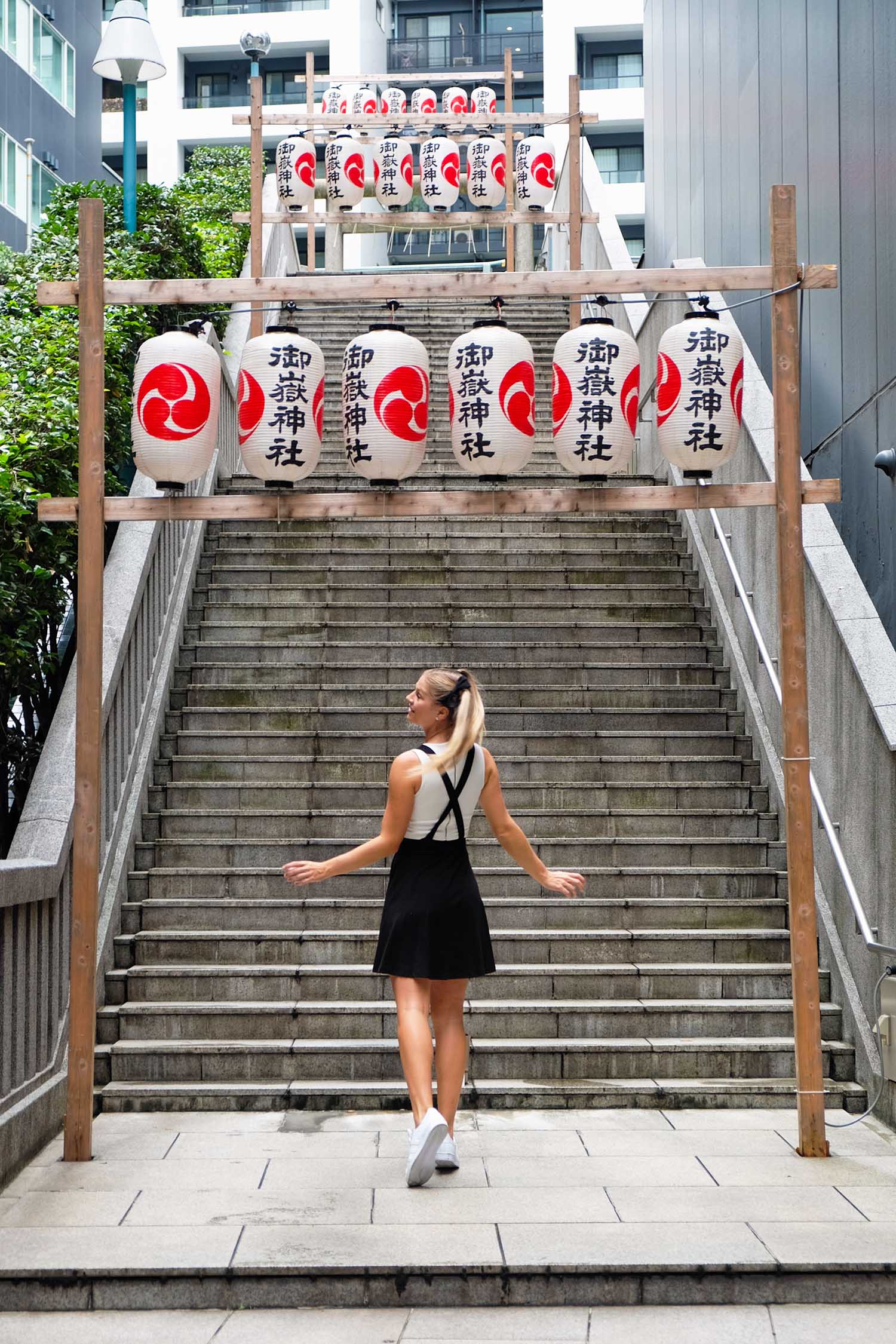 Tokyo
June to August
Although summer in Japan means rainy season, it's also the season of grand fireworks, large festivals, and food stalls galore. Despite the humidity, travelers from all over the world come to experience the culture and parties that take place.
In fact, there are so many festivals I don't even know where to begin. During July in Kyoto, there is Gion Matsuri, one of the country's most popular festivals. It's known for its grand procession of floats called "Yamaboko Junko." In the Port of Yokohama, over 6,000 fireworks are shot off to celebrate the beginning of summer!
In Aomori City, locals revel with floating lanterns and thousands of chanting dancers for the Nebuta Matsuri festival!
Whether you're planning your trip around a celebration or you're just looking to explore the cities, I highly recommend packing lightweight clothes and booking in advance.
Also, if you're taking photos be prepared for your lens to possibly fog up in certain locations due to the humidity.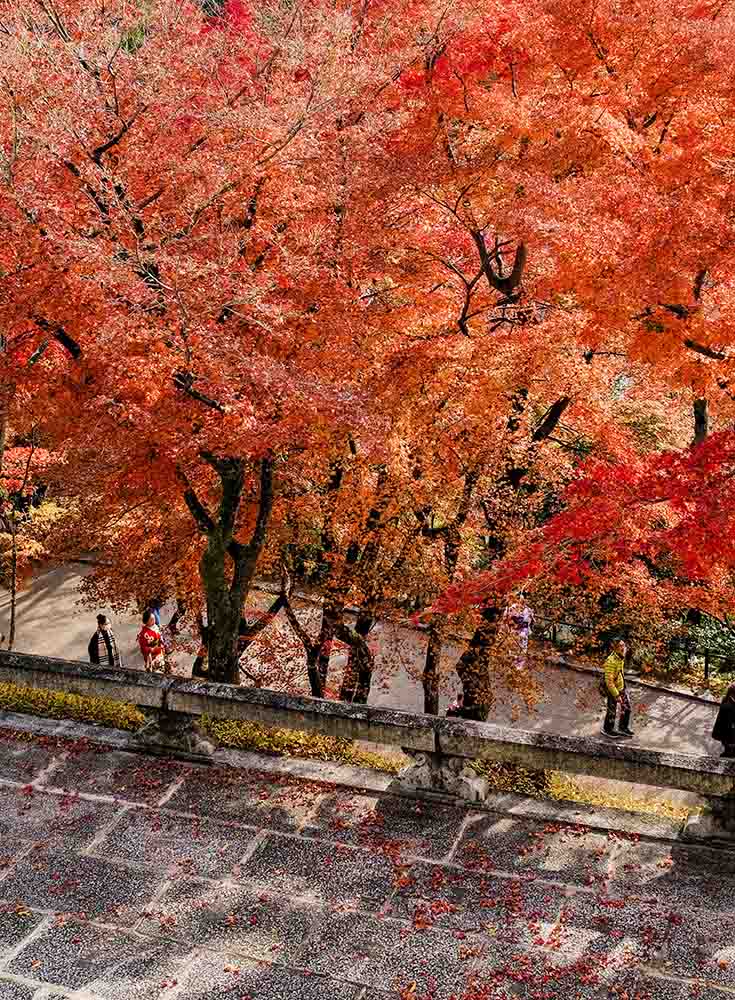 September to November
Once the summer warmth fades, Japan is covered with colorful autumnal hues. These leaves draw just as many travelers as the cherry blossoms do. In fact, viewing the leaves has been a popular activity for centuries. The best places to spot the fall foliage are at parks, temples, and the mountains.
If you want to see the foliage for yourself head to Niseko, Hachimanti, Mt. Nasu-dake, Kinu-gawa river, and Mt. Fuji.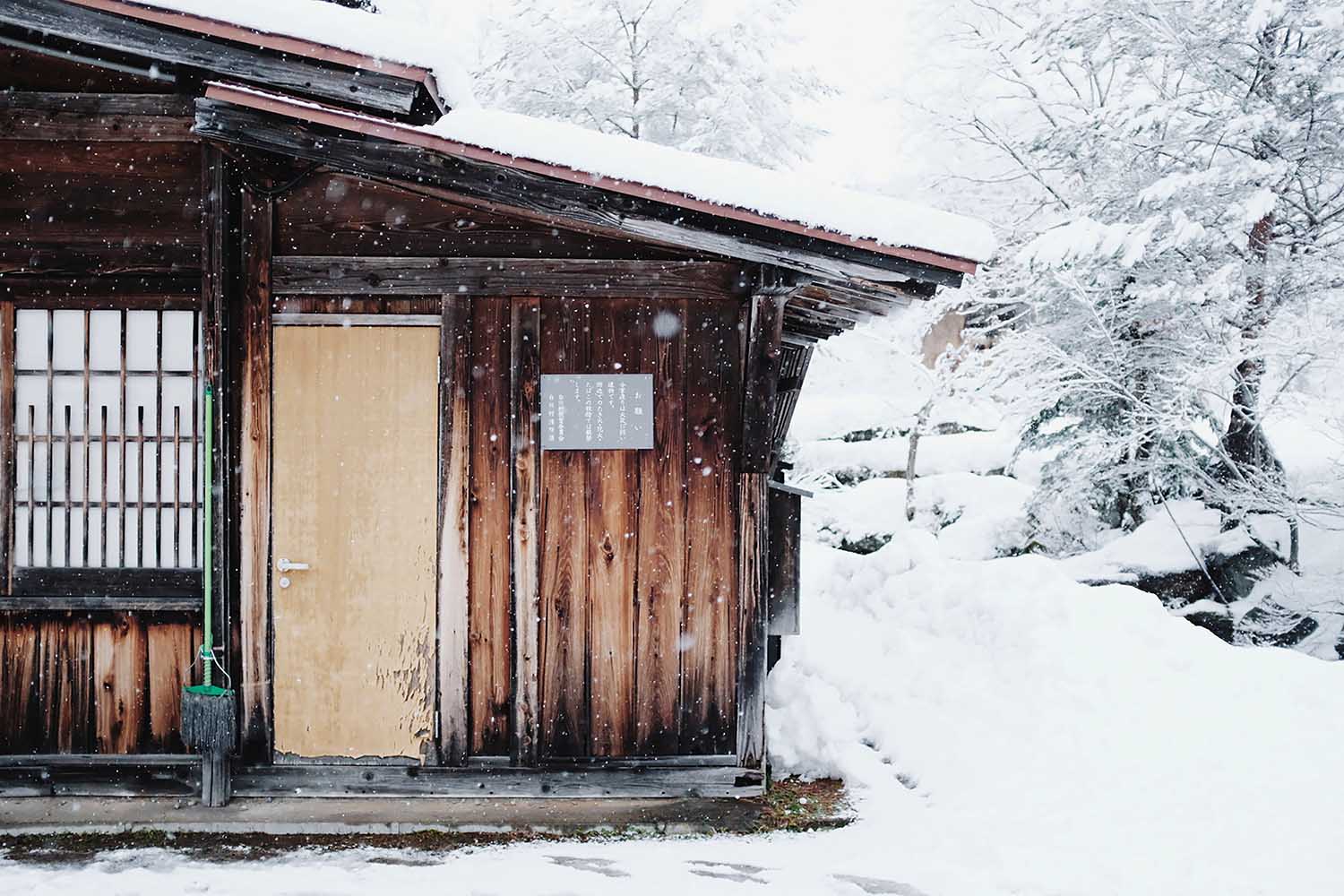 Shirakawa, Japan
December to February
Because the climate varies vastly by region, there's no blanketed way to describe winter in Japan. Bigger cities like Tokyo and Osaka experience little snowfall and sunny days. But if you head into the mountains, snowfall occurs almost every single day.
That's why Hokkaido is one of the best places in the world for skiing, snowboarding, and other winter sports. They also put on the Sapporo Snow Festival—an international contest of giant snow sculptures.
And you can't forget New Years! Japan becomes jam-packed between December 29th and January 10th, as there are a ton of activities and celebrations. This means full occupancy at hotels, high rates, and overcrowded public transportation.
However, there's nothing like experiencing New Years in Toyko, just be sure to plan ahead of time.
Come February, the scuba diving season begins and sea life such as sea turtles, sharks, sea horses, and manatees can be spotted in the waters. If you're willing to brave the chill of the water, it's also the best time to see some humpback whales.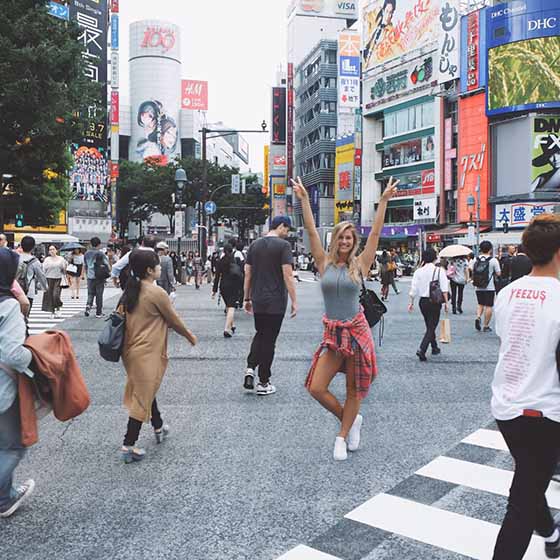 A dizzying blend of the traditional and ultra-modern, Tokyo is unlike anywhere you have ever been before. Home to anime, video games, and cutting-edge technology, Japan's biggest city is full of 24/7 energy.
Read More

Overall 
Japan is one of my favorite destinations in Asia as there's so much to see and do! The country is full of fantastic contradictions: you'll find history serving as the background for some of the newest technological developments—I mean robot restaurants and ancient temples…how cool is that?
And let's not forget about all of the incredible food. Not sure where to start? Here are 10 local foods you should try in Japan!
Regardless of when you visit, Japan will surely exceed your expectations and be the trip of a lifetime.