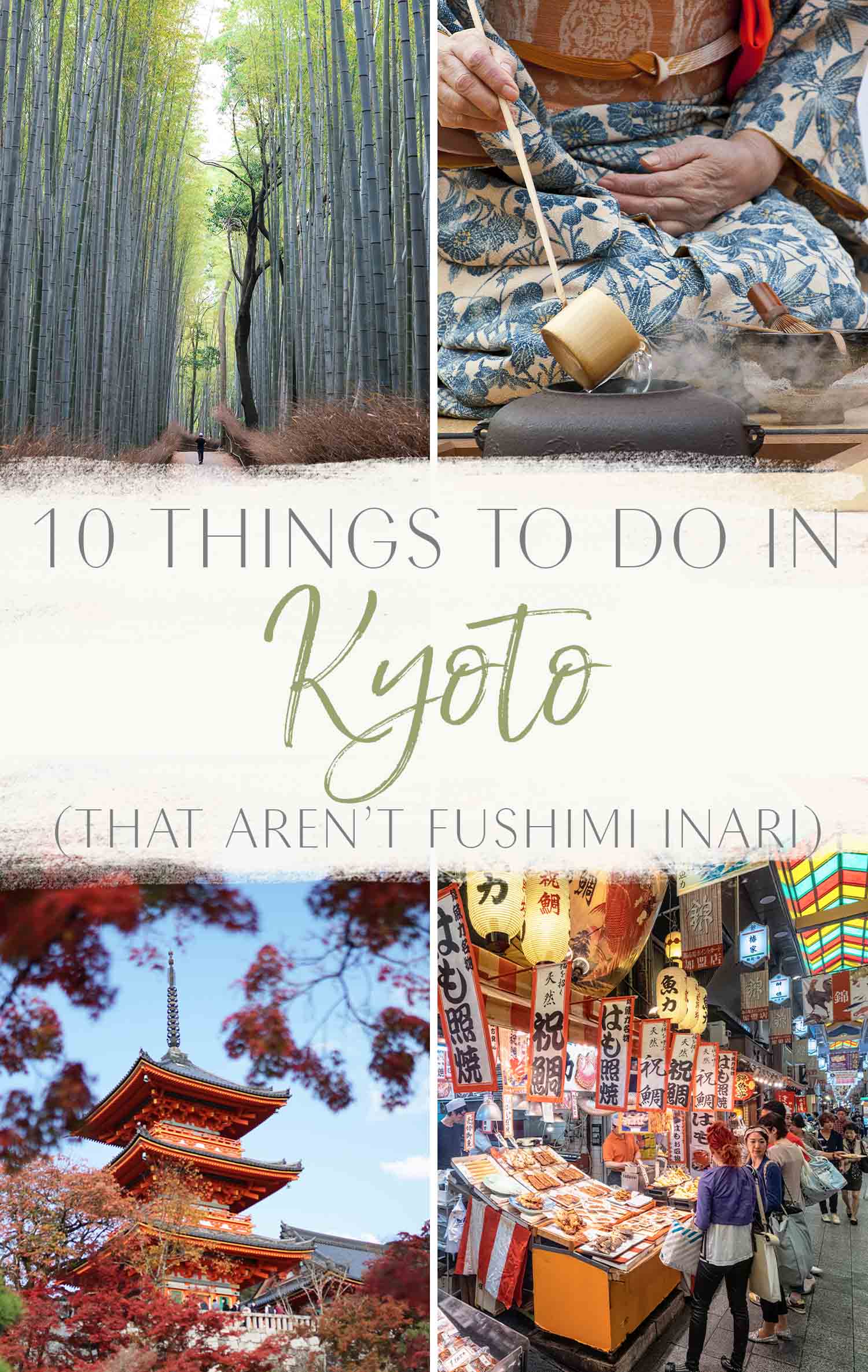 If you are wanting to get away from the hustle and bustle of the big cities in Japan, then Kyoto is the place to go. The city offers tranquil nature walks, beautiful temples, and a ton of Japanese culture.
The ultimate 3-Day Kyoto Itinerary has a lot of great information, but here we will go over the 10 things to do in Kyoto, Japan that isn't Fushimi Inari.
If you are planning a visit to Japan, also check out the ultimate Japan Travel Guide, tips for your first trip to Japan, and the best time to travel to Japan.
Without further adieu, here are the 10 best things to do in Kyoto (that aren't Fushimi Inari)!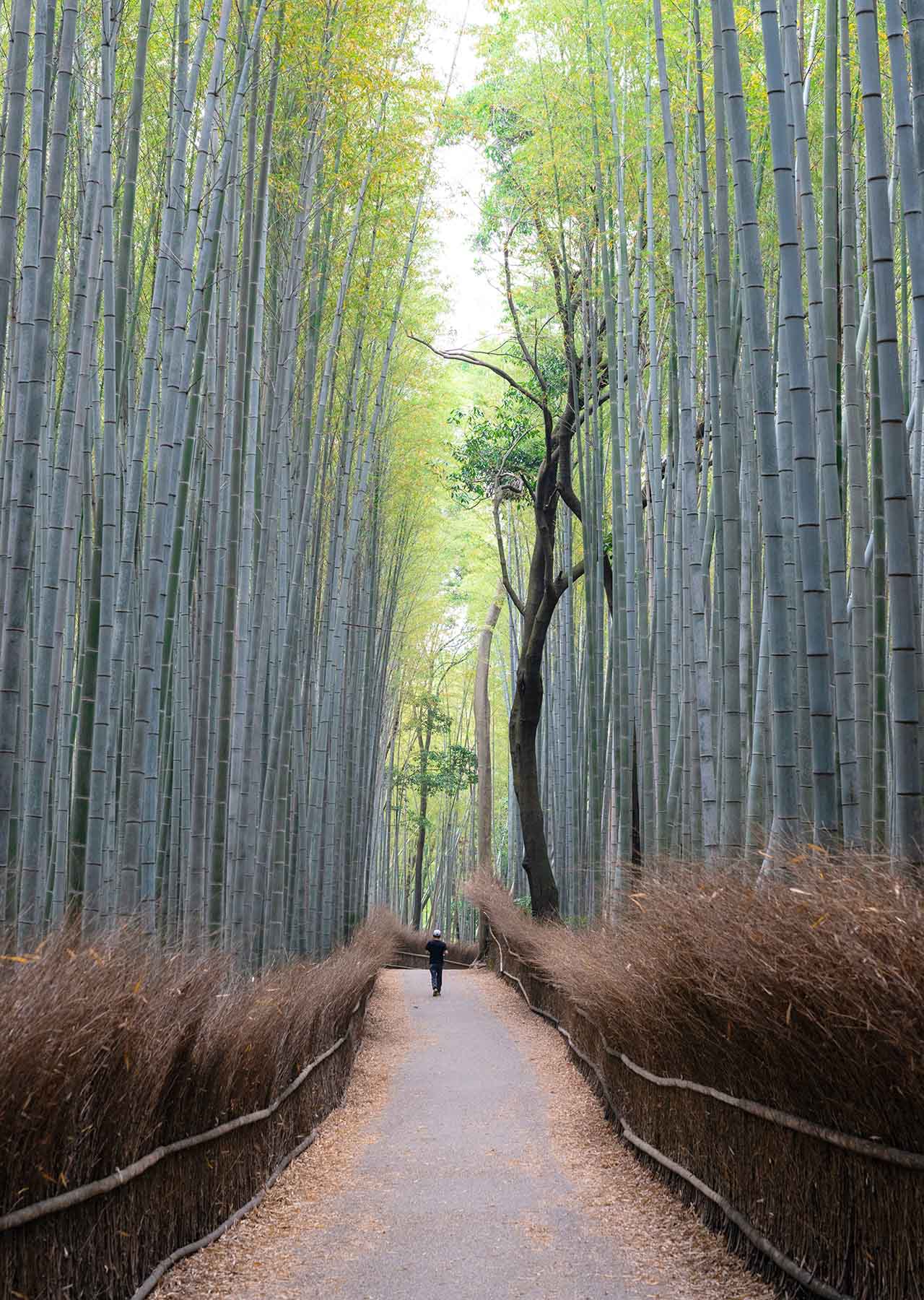 Visit Arashiyama's Bamboo Forest
The Arashiyama Bamboo Grove is like a world of no other. Standing in the middle of this baboo forest will make any visitor feel like they are on another planet.
One recommendation is to rent bikes the night before and go early in the morning as soon as the sun is coming up.
Biking through the empty city to the bamboo forest gives you a feeling that is so magical. Do be mindful of mosquitoes in the bamboo forest, especially in the summer: You may want to dress appropriately.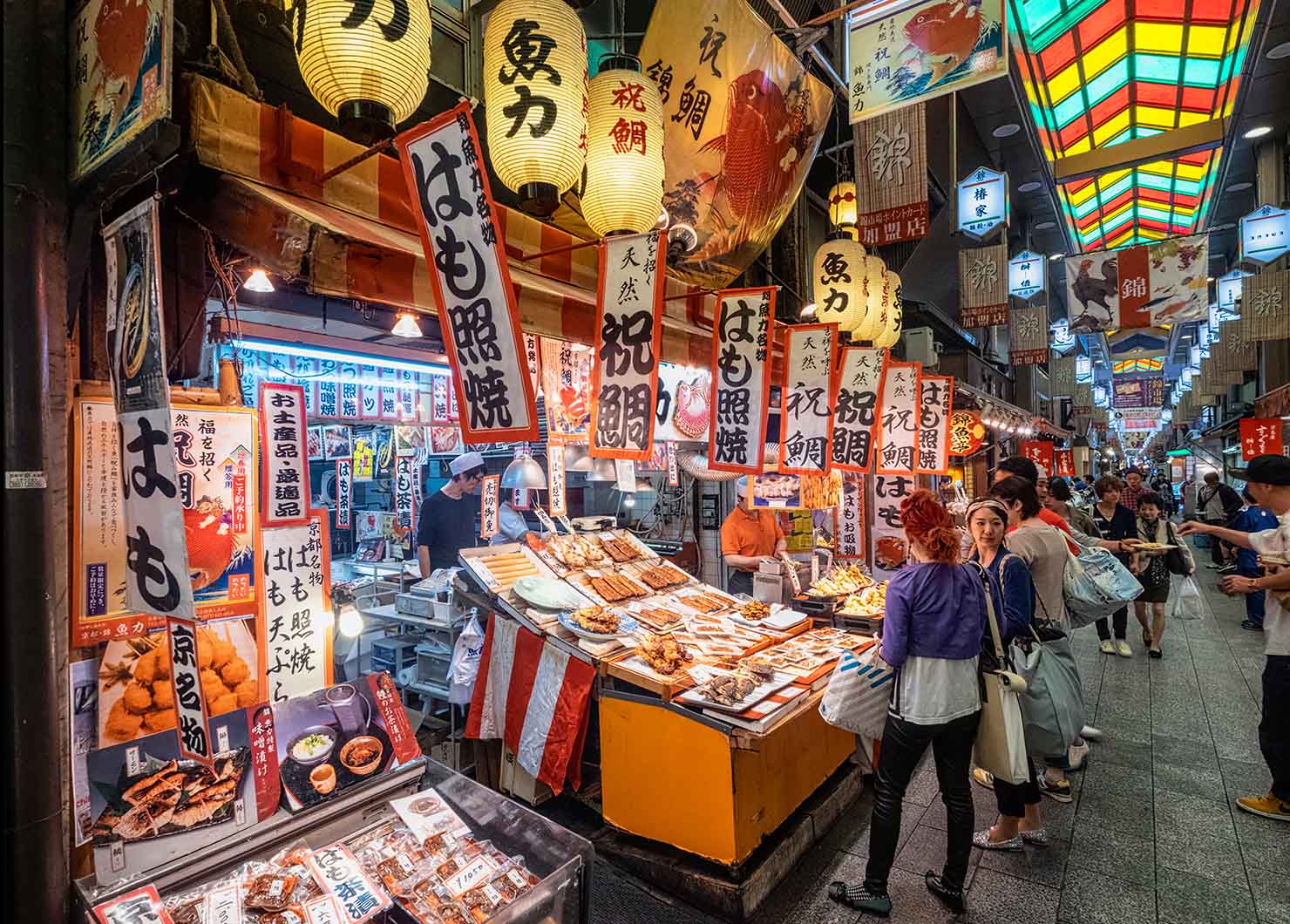 Explore Nishiki Market
Foodies will love walking the five blocks of Nishiki Market. There are hundreds of shops and restaurants that have everything from fresh seafood, produce, sushi, Japanese sweets, and so much more.
The area, sometimes known as "Kyoto's Kitchen", has both small and large shops, with some even giving out samples of their food.
Many of the restaurants are small and only have a few seats available. Nishiki Market is a great place to stroll and get an idea of Kyoto's culinary delights.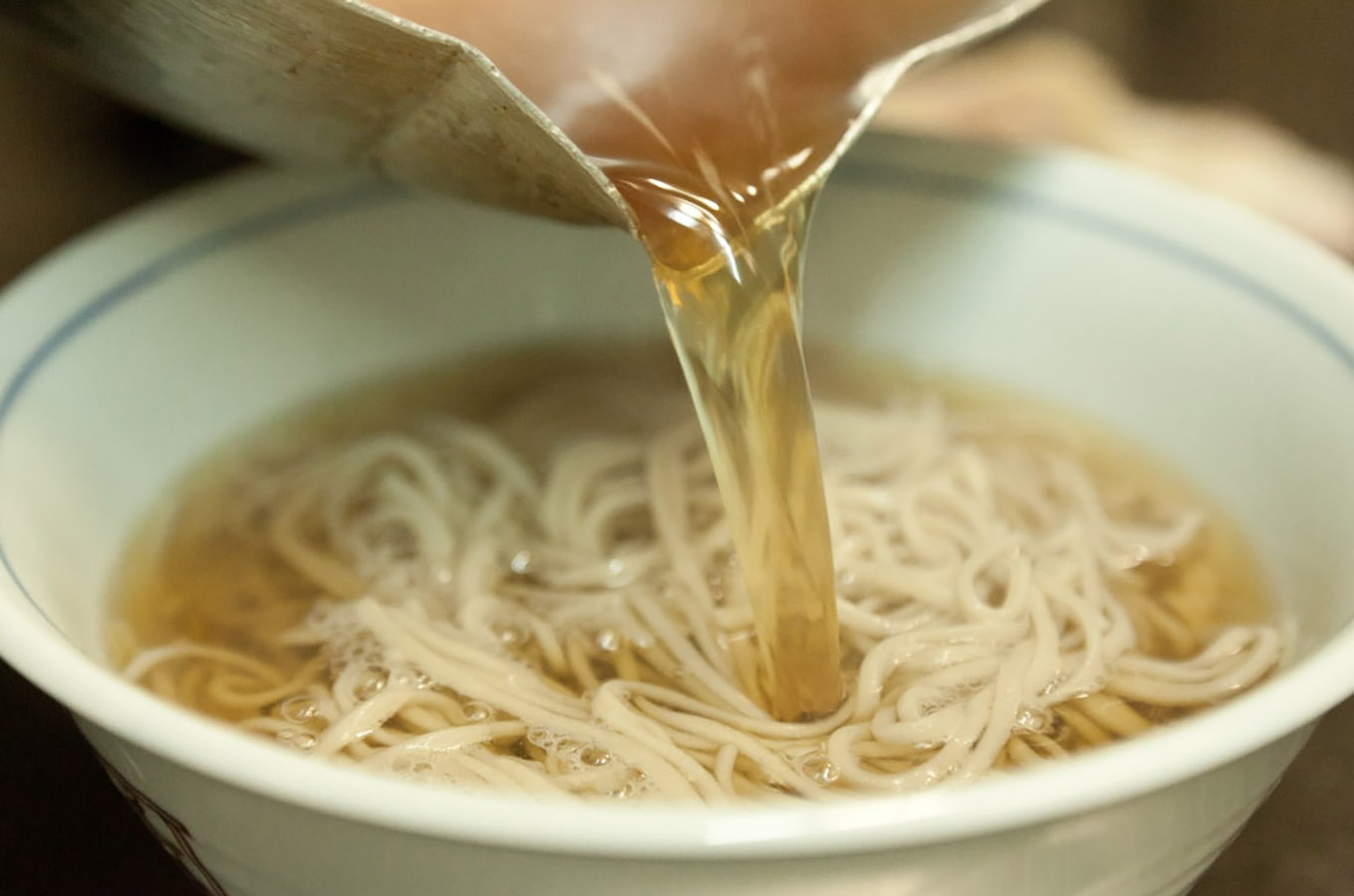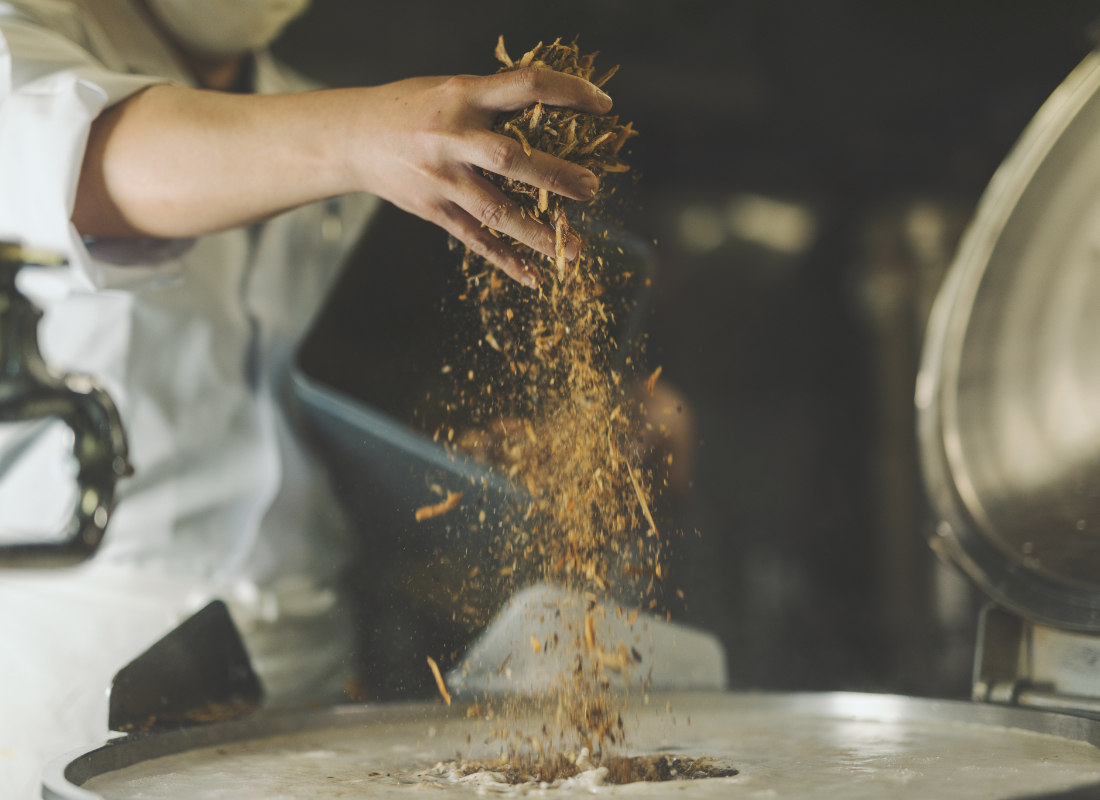 *images courtesy of Honke Owariya
Eat at Owariya
Get to Owariya early to beat the crowds and eat at the oldest restaurant in Kyoto. The restaurant stands on the same plot of land that the original structure sat in 1465.
It originally started as a confectionery shop, but today serves delicious soba noodles in soup broth.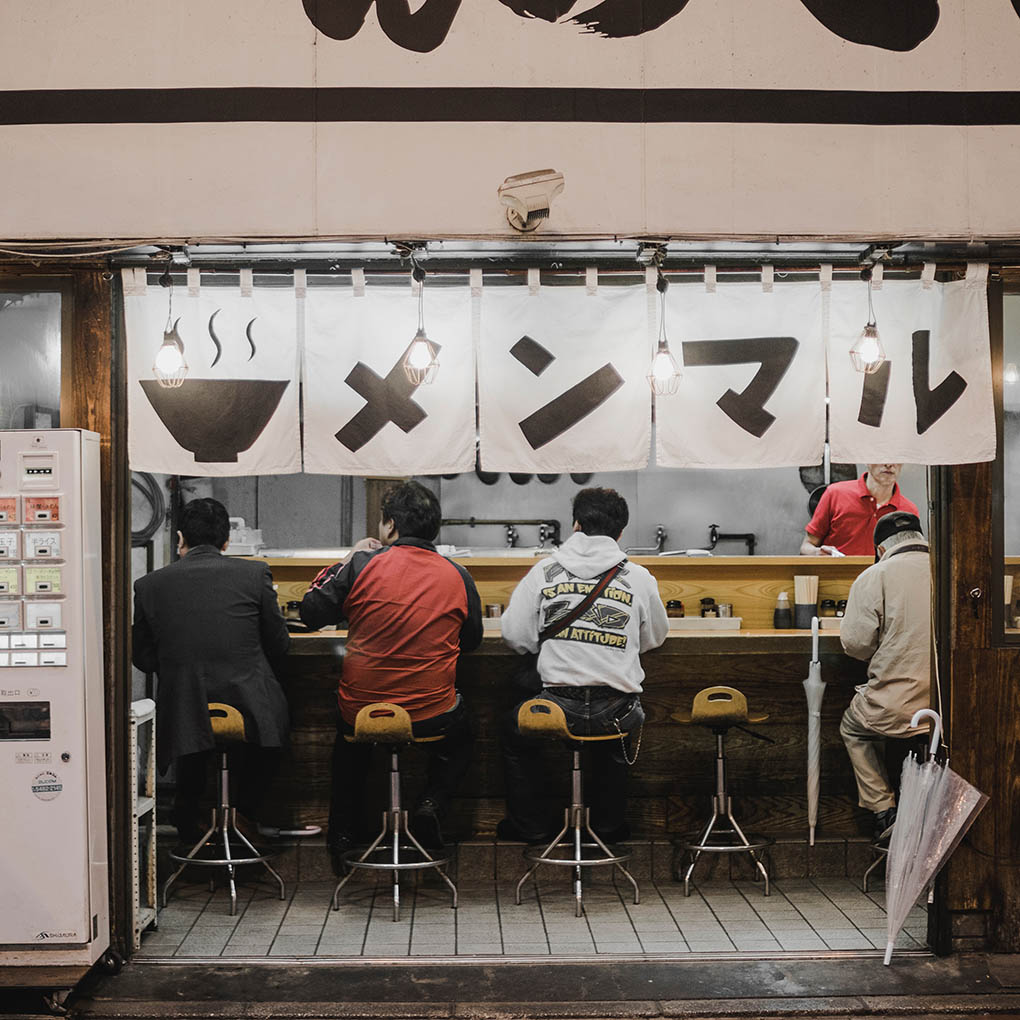 Try Ramen
There are so many ramen shops found in Kyoto with so many different types of ramen. Consider taking yourself on a food tour to get a taste of the different types of ramen that can be found in Kyoto.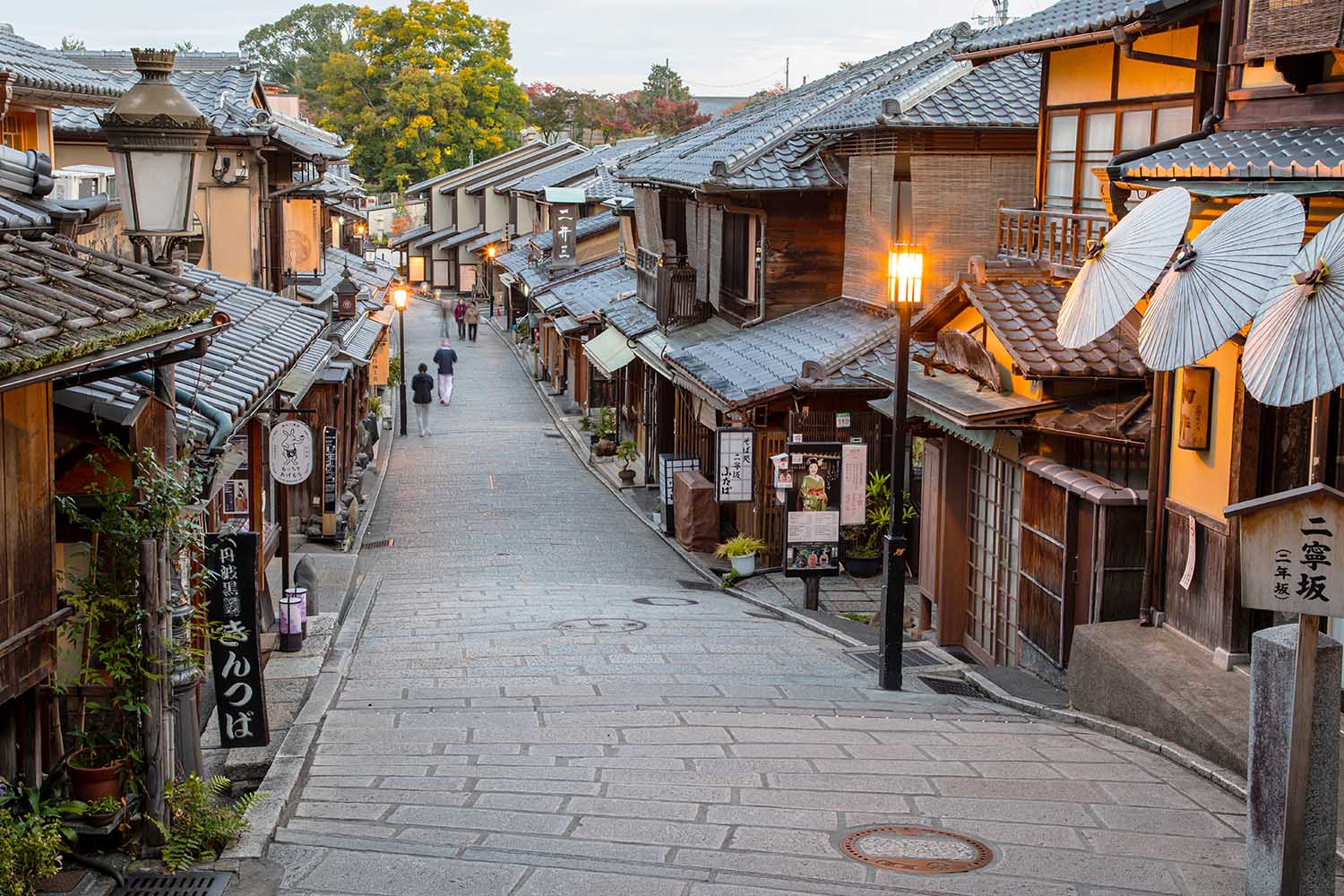 Historic District of Sannenzaka
Stroll through the Historic District of Sannenzaka
Sannenzaka may be one of the most scenic areas to see in Kyoto. The pedestrian streets are lined with traditional wooden homes and have several shops, cafes, and restaurants.
The atmosphere is wonderful. You can spend a morning shopping for local goods and then stop in for lunch at one of the many restaurants.
A few favorite things to do in this district include visiting the beautiful Kōdaiji Temple, indulging in the dessert at Rakushō, shopping at the wired kitchenware store Kanaamitsuji, and walking the busy Ninenzaka street.

Visit Kiyomizu-dera Temple
Kiyomizudera temple was founded 1,200 years ago in 780 at the Otowa Waterfall.
The temple is surrounded by the beautiful wooded hills that are east of Kyoto. Kiyomizudera translates to "Pure Water Temple", and visitors can use cups that are attached to long poles to collect water from the three water streams.
Each stream of water is said to give different benefits such as longevity, success, and love; however, it is considered greedy to drink from all three, so make sure to choose wisely.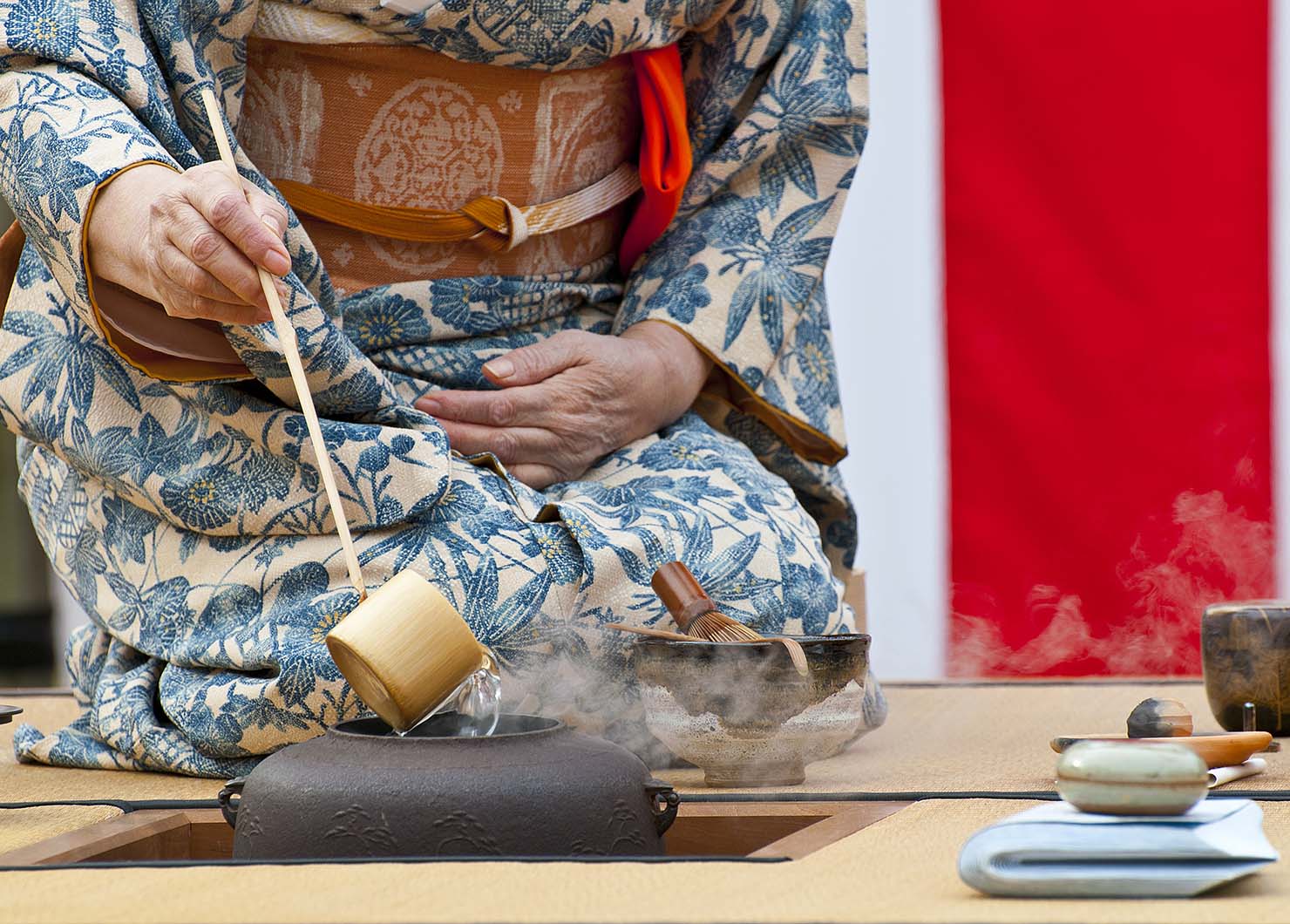 Experience a Tea Ceremony
There are many places throughout Kyoto that offer a tea ceremony, and a few that offer the ceremony in English.
The ceremony usually lasts less than an hour, and some places even allow you to dress in traditional kimonos and take pictures afterward.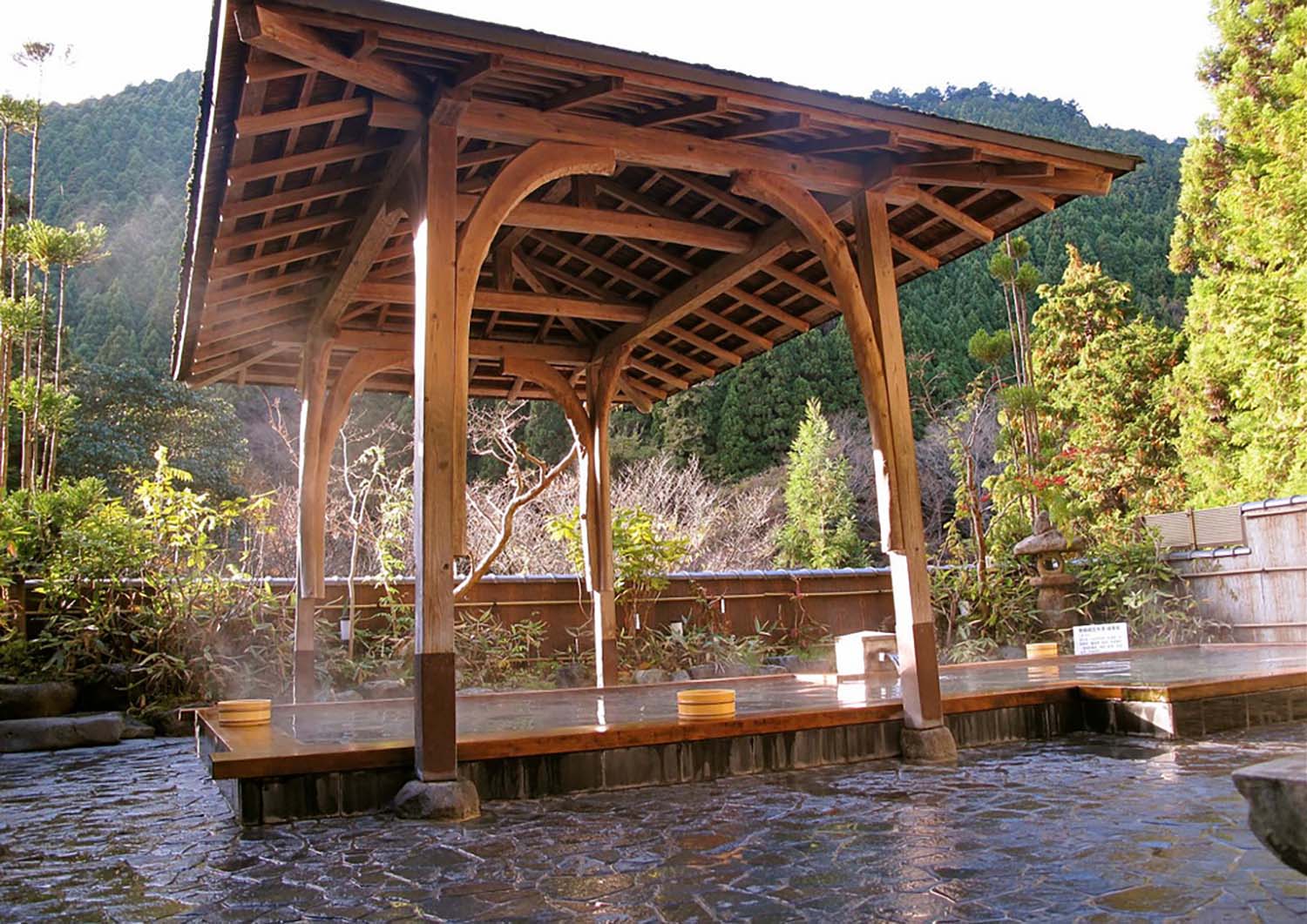 Kurama Onsen Outdoor Bath © gbsk
Mt. Kurama Hot Springs
Kurama is a quaint town located less than an hour's train ride from the center of Kyoto. The town is known for its traditional hotels and baths.
Visitors can hike to the top of Mt. Kurama to Kurama-dera, which is a Buddhist temple overlooking the town from the mountainside.
It usually takes about thirty to forty minutes to climb up to the temple, taking the cable car will bring visitors halfway up which can save time and energy.
Those wanting even more of an adventure can go behind the temple and take the hiking trail through the forest that leads to even more temples in the town of Kibune. It is not uncommon to find songbirds, monkeys, and other wildlife on the trails.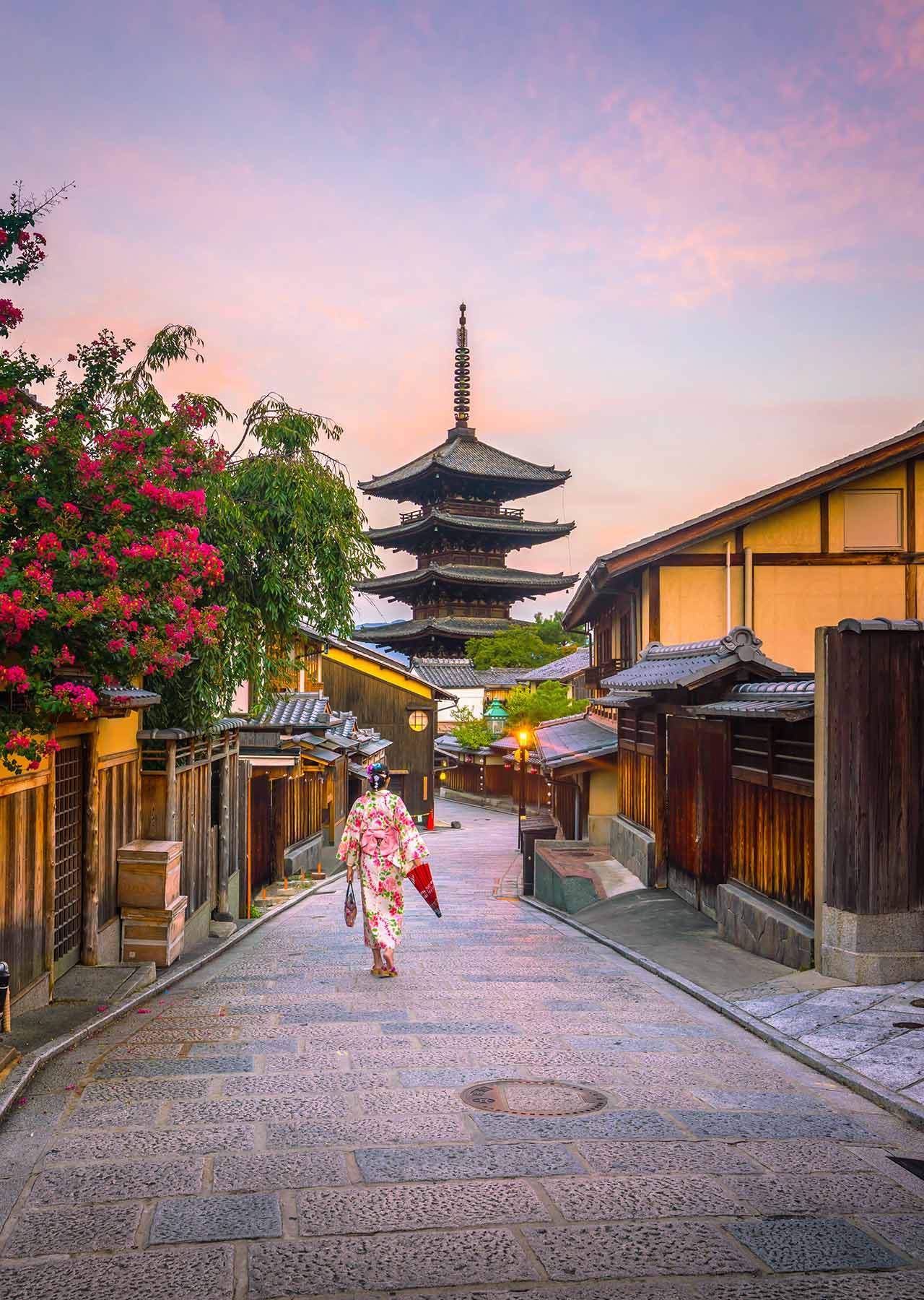 Visit the Gion District
You can't visit Kyoto without visiting the famous geisha district. The Gion district has shops, restaurants, teahouses, and geisha entertainment.
In the Gion area, visitors can also visit Kenninji Temple, the oldest zen temple, or the Yasui Konpiragu Shrine with the Love Stone.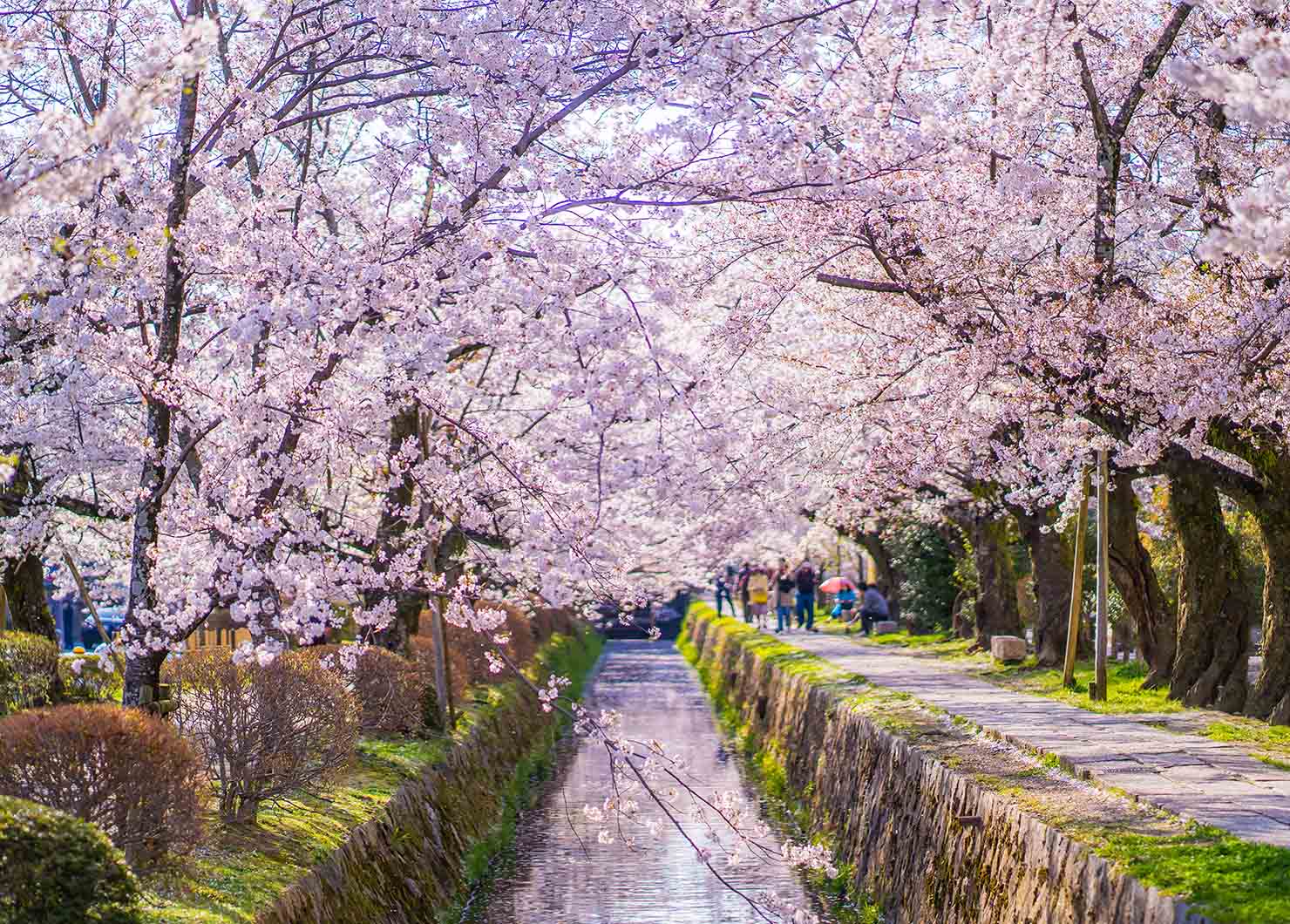 Stroll the Philosopher's Path
Located in the Higashiyama district, the Philosopher's Path is a stone path that follows a canal lined by hundreds of cherry trees. If you are visiting Kyoto in early April when the cherry trees are in full bloom, then this area is a must.
There are many restaurants, boutiques, and smaller shrines that can be found along the path.

Do you have any favorite things from Kyoto that you would add to this list? Let me know in the comments below!