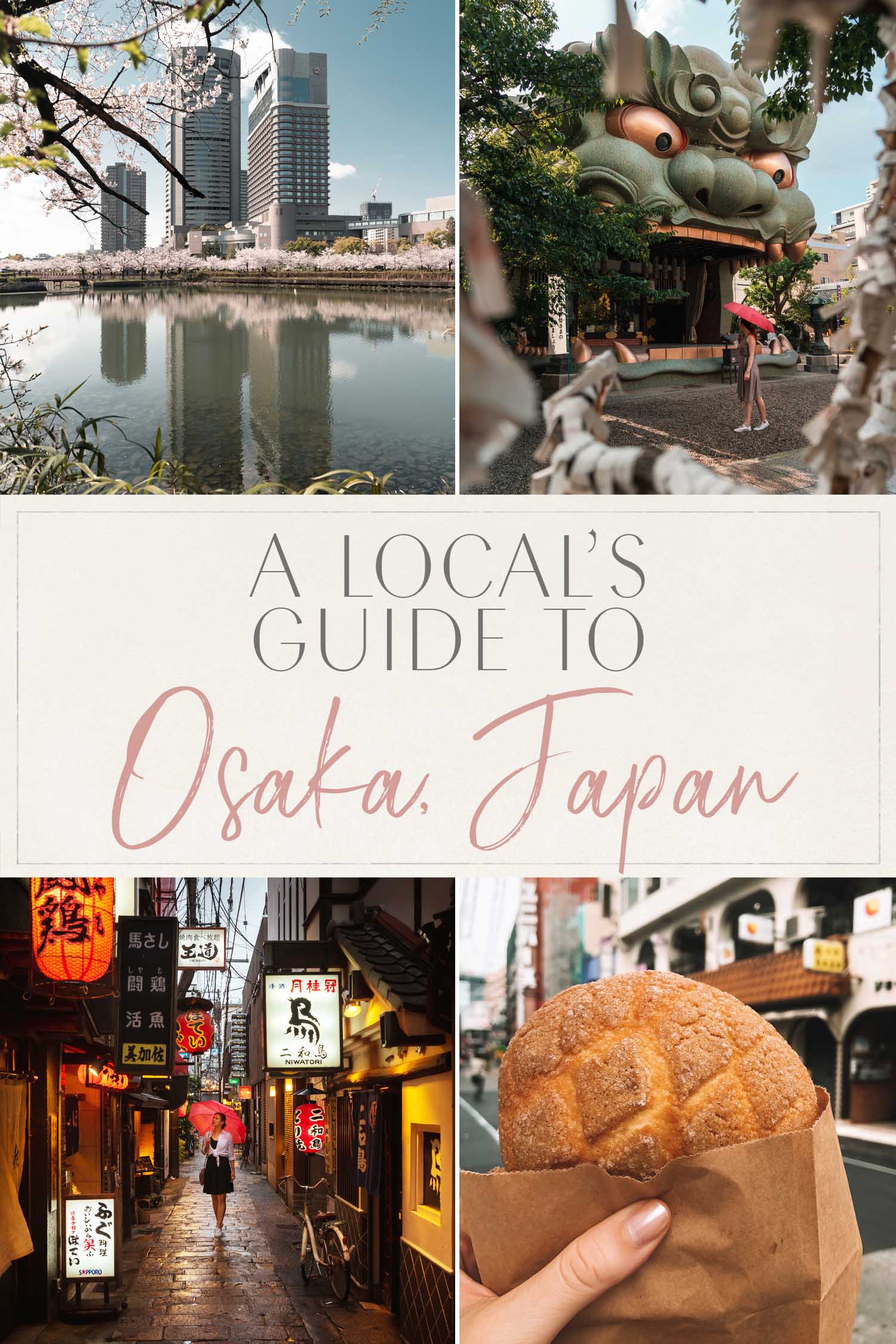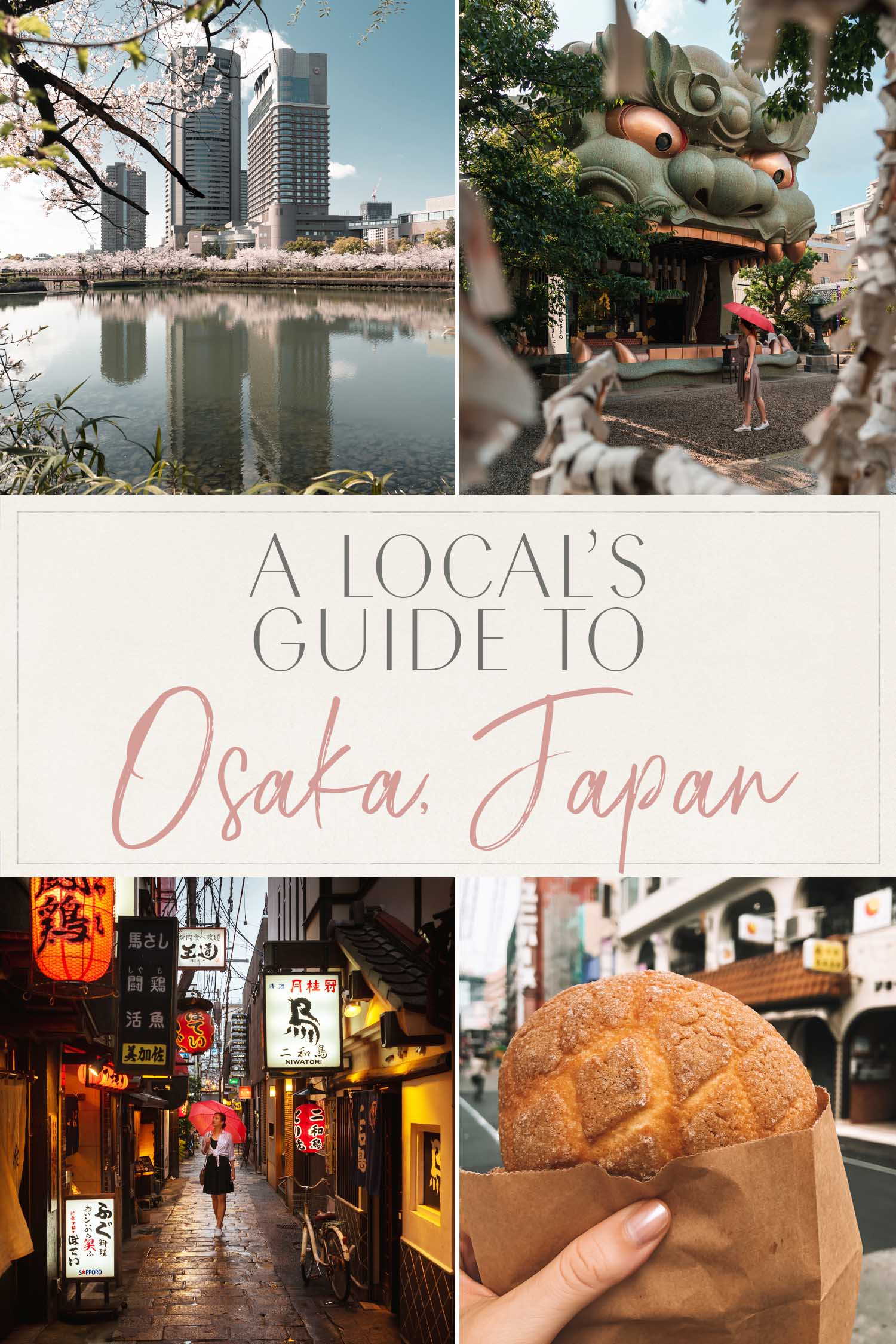 Hello there! My name is Hana and I am an English teacher and travel blogger based in Osaka where I have been living for over a year now.
I haven't met a person who wouldn't be interested in visiting Japan, yet many travelers tend to skip Osaka or they stay here just for a very short period of time.
Today, I want to share with you my guide to this city, to show you all the amazing places that I love and spark a little bit of wanderlust in you. Hopefully, it will make you want to visit Osaka on your next Japan trip!
Here's my local's guide to visiting Osaka, Japan!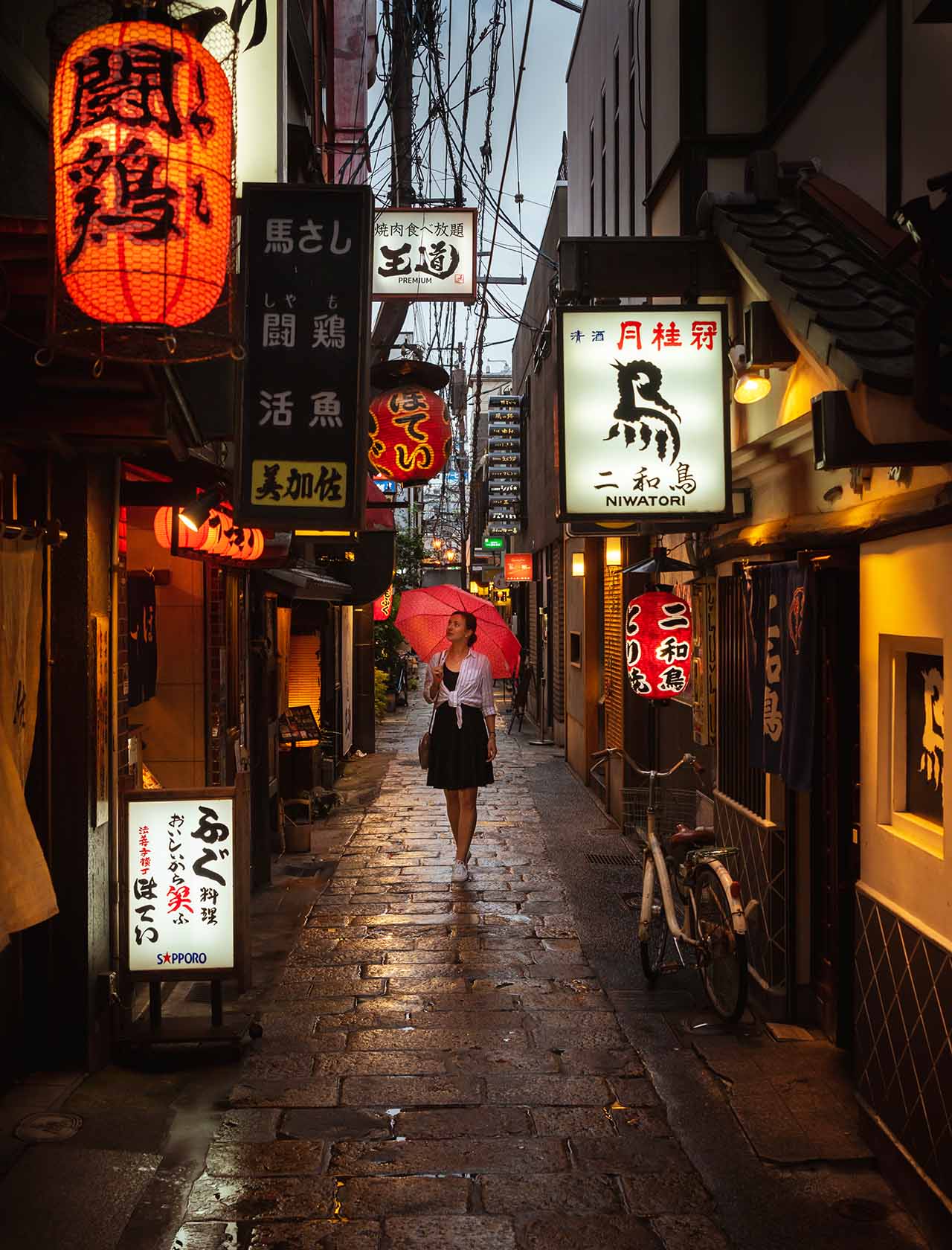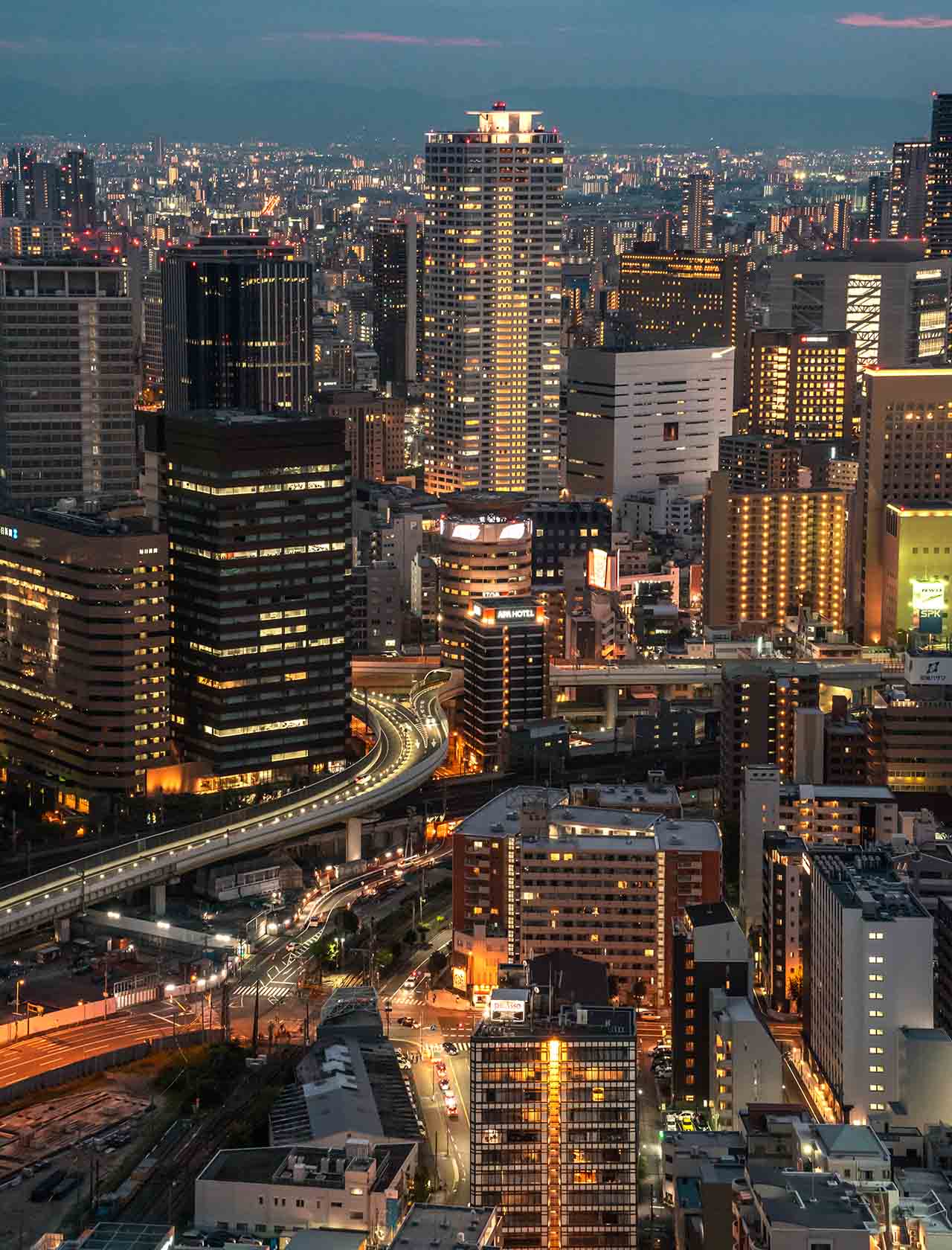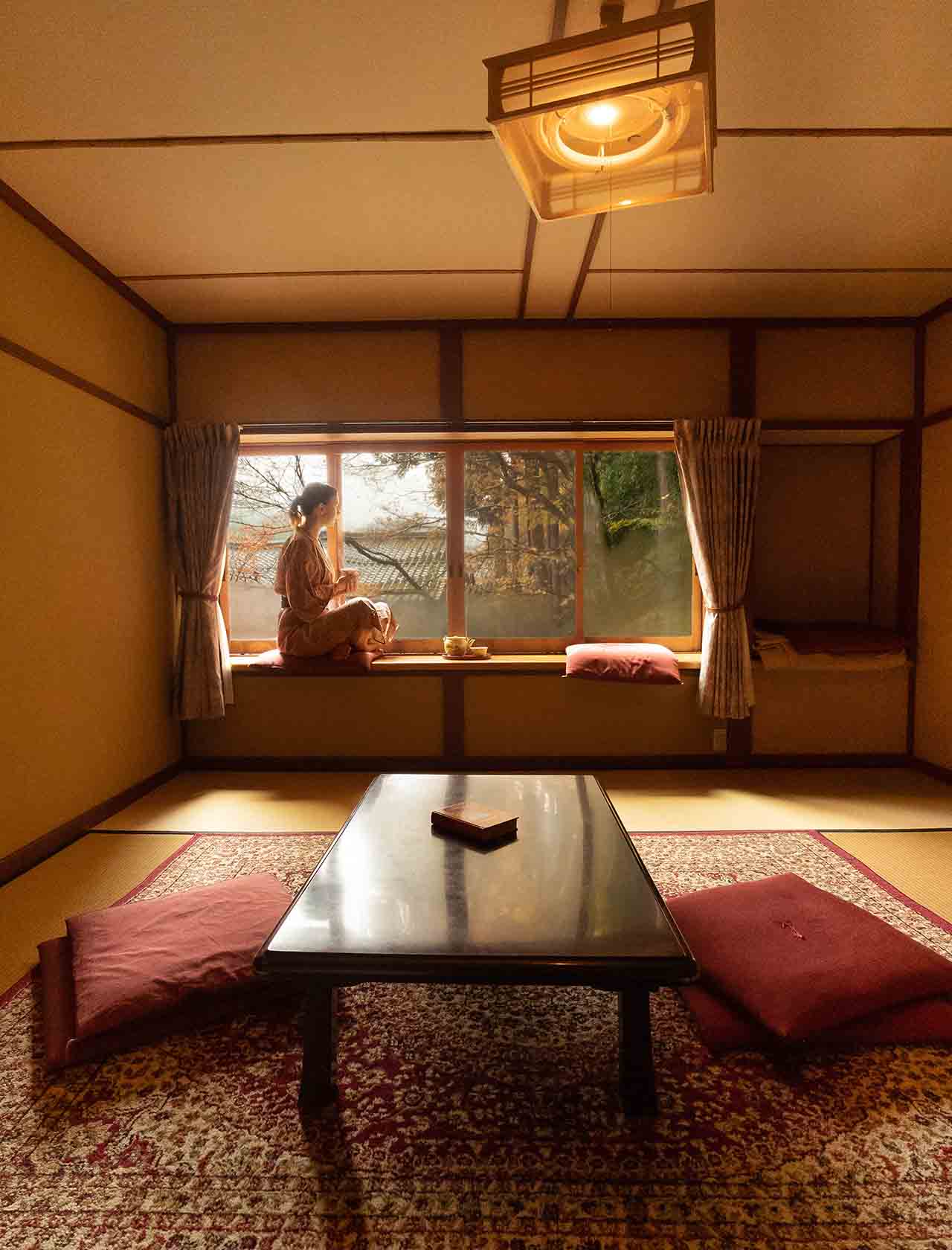 About Osaka
Bayside city Osaka is the third-largest city in Japan and an important cultural, historical, and economic hub. Being known, as the City of Merchants and Japan's Kitchen, Osaka is proud of her long history.
This area has been settled for millennia and the convenient central location became the foundation of early Japanese civilization. Back in the days, when Tokyo was an unimportant backwater known as Edo, Osaka was already culturally thriving.
Unfortunately, during WWII, Osaka suffered and was heavily marked by bombings that almost completely destroyed the city. Despite these tragic events, she raised from the ashes and was rebuilt quite rapidly. Because the rebuild was rapid and the focus was solely on function, I'll be honest— Osaka is not the most beautiful city at first glance.
It is a concrete jungle that lacks picturesque architecture or Zen gardens, but there many other cool places to see and things to do, you just need to give a chance.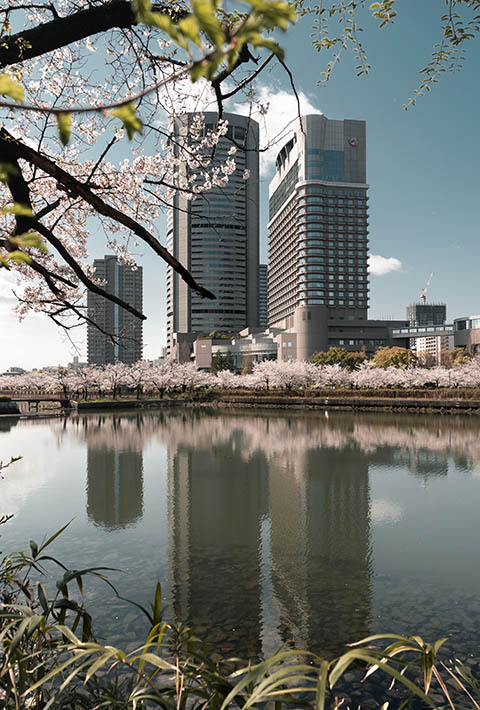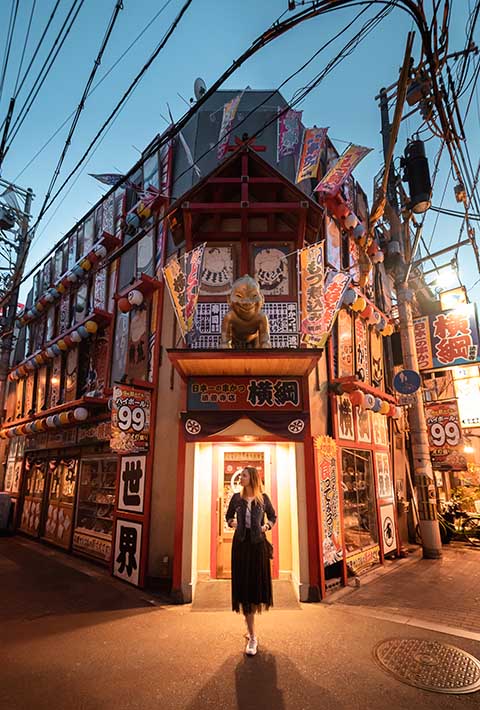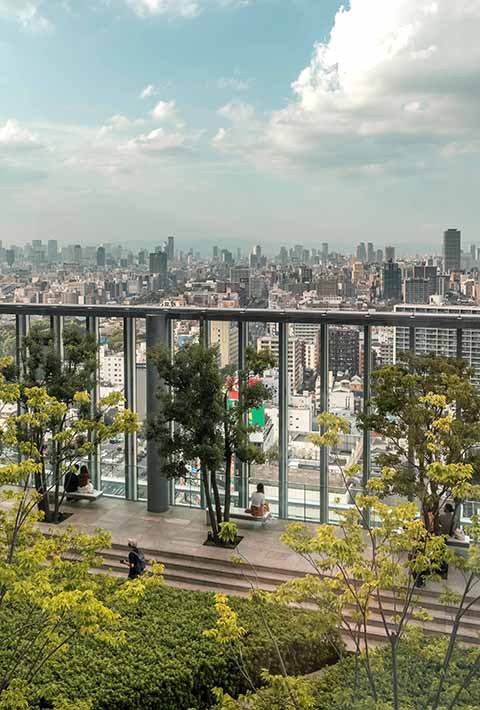 The Best  Time to Visit
My favorite seasons in Osaka are spring and autumn, however, you will also experience a higher volume of tourists during this time. The cherry blossom season in Osaka starts at the end of March, with the flowers being in full bloom the first week of April.
Autumn here starts later than in the rest of the world and if you want to see really beautiful autumn foliage, plan your trip at the end of November and beginning of December.
I personally like September and May with pleasantly warm temperatures and low rainfall. June and July are the wettest months and August is the hottest and the most humid (honestly I would try to avoid coming in July and August).
Winters have the lowest amounts of tourists so it is also a season to consider. January and February are the coldest months, yet the temperature doesn't go below 0 degrees Celsius.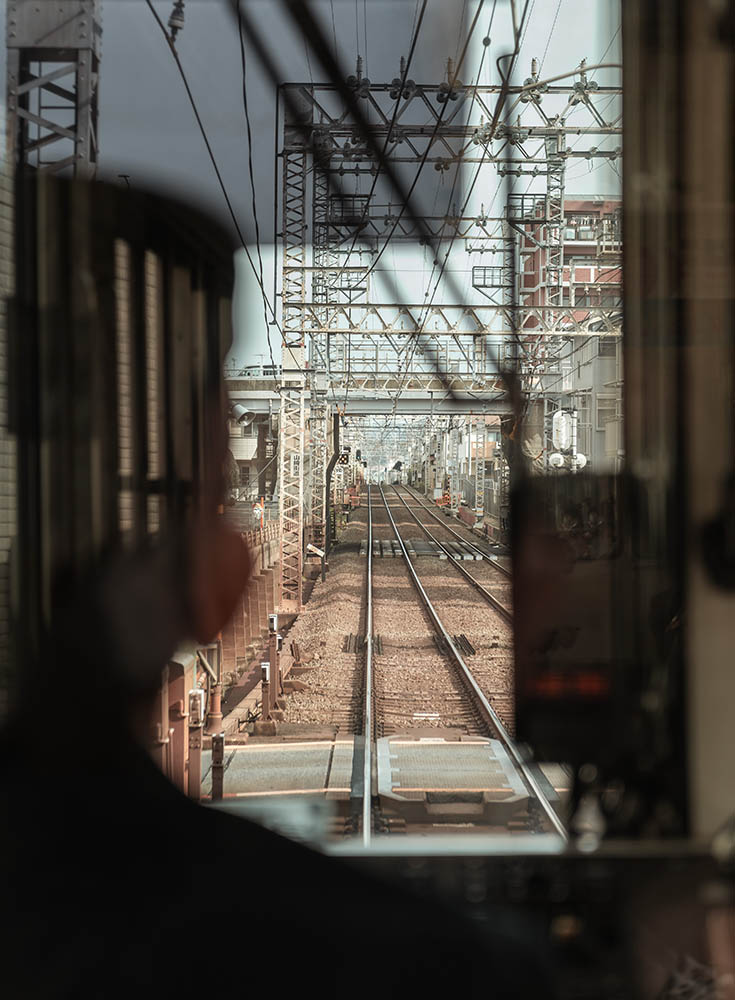 Getting Around Osaka
Metro and Trains
The public transportation system in Osaka can be overwhelming at first, but if you follow the signs at the stations, it is not so difficult to navigate. The most convenient way to get around the city is by train or metro.
There are seven different train lines operating around Osaka and nearby cities, plus eight metro lines. The most useful train for visitors is JR Osaka Loop Line that, as you can guess, goes around Osaka and also takes you to the Kansai airport.
The metro lines are distinguished by different colors and they have commentary in English so you always know your stop.
Taxis
Taxis in Osaka are quite expensive and a ride from the airport to the city can come to a couple of hundred US dollars, so if you are traveling on a budget, I would try to avoid them. Unfortunately, Uber nor Lyft operate in Japan.
Bikes
Bikes are a very popular means of transport in Osaka. If you want to explore the city like a local, I would really recommend hiring one for a day or joining a cycling tour.
There are several bike hire companies where you can get your ride but usually, you have to book in advance.
If you are feeling spontaneous, try Umegle-Chari, an Osakan take on the Citi Bike. Their main station is located in between Osaka Station and Grand Front Osaka, all instructions are in English and one hour for an electric bike costs around 200 yen (about 2USD).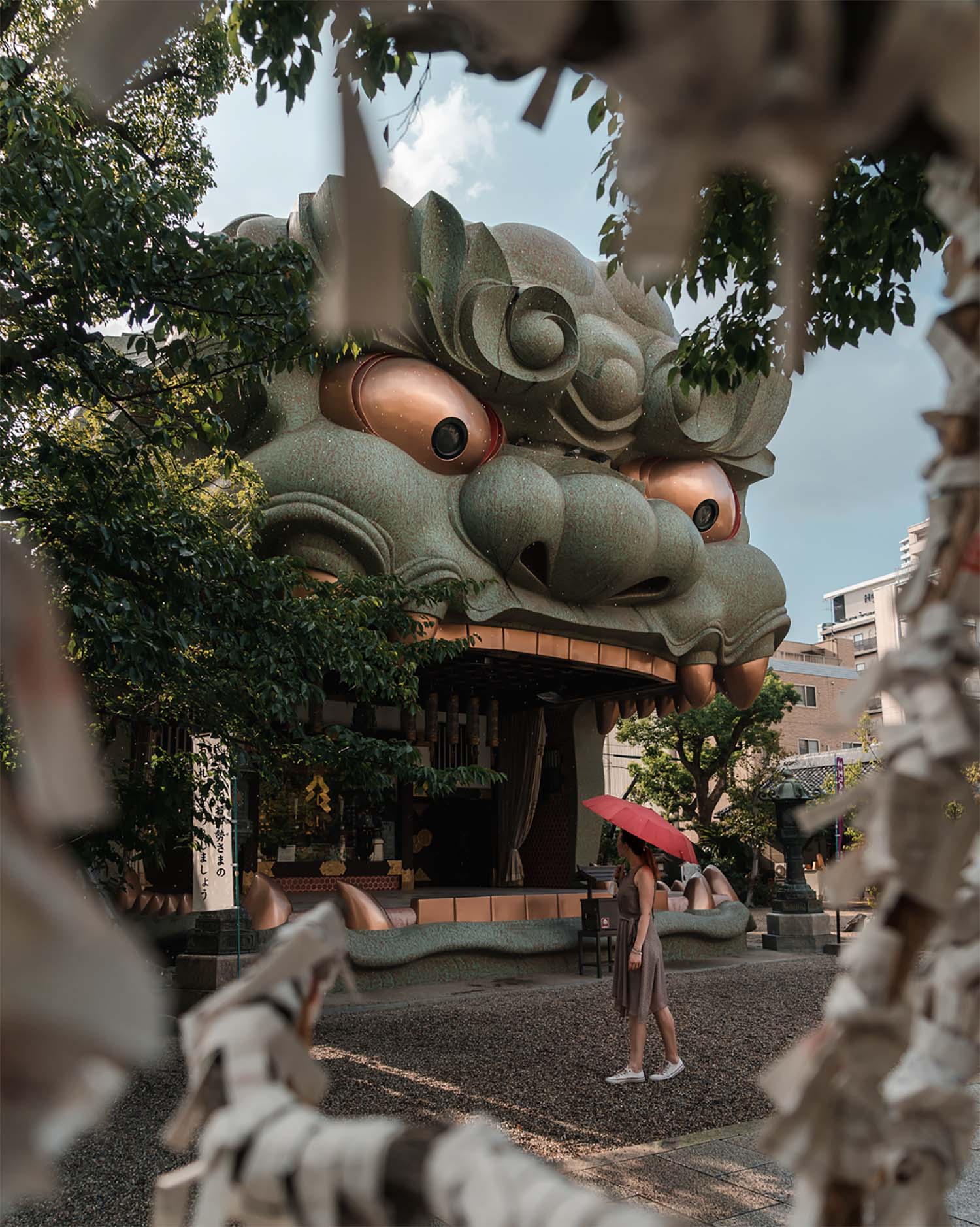 Namba Yasaka Shrine
Where to Stay
In Osaka, you will find all sorts of accommodation for every budget. From capsule hotels and stylish hostels to traditional Japanese inns or luxury stays, this city has it all. The most convenient areas are around the mains stations – Namba and Osaka/Umeda from where you can access all the attractions easily.
Namba Area:
Budget accommodation :
Mid-range:
Splurge:
Osaka Station Area:
Budget accommodation:
Mid-range:
Splurge: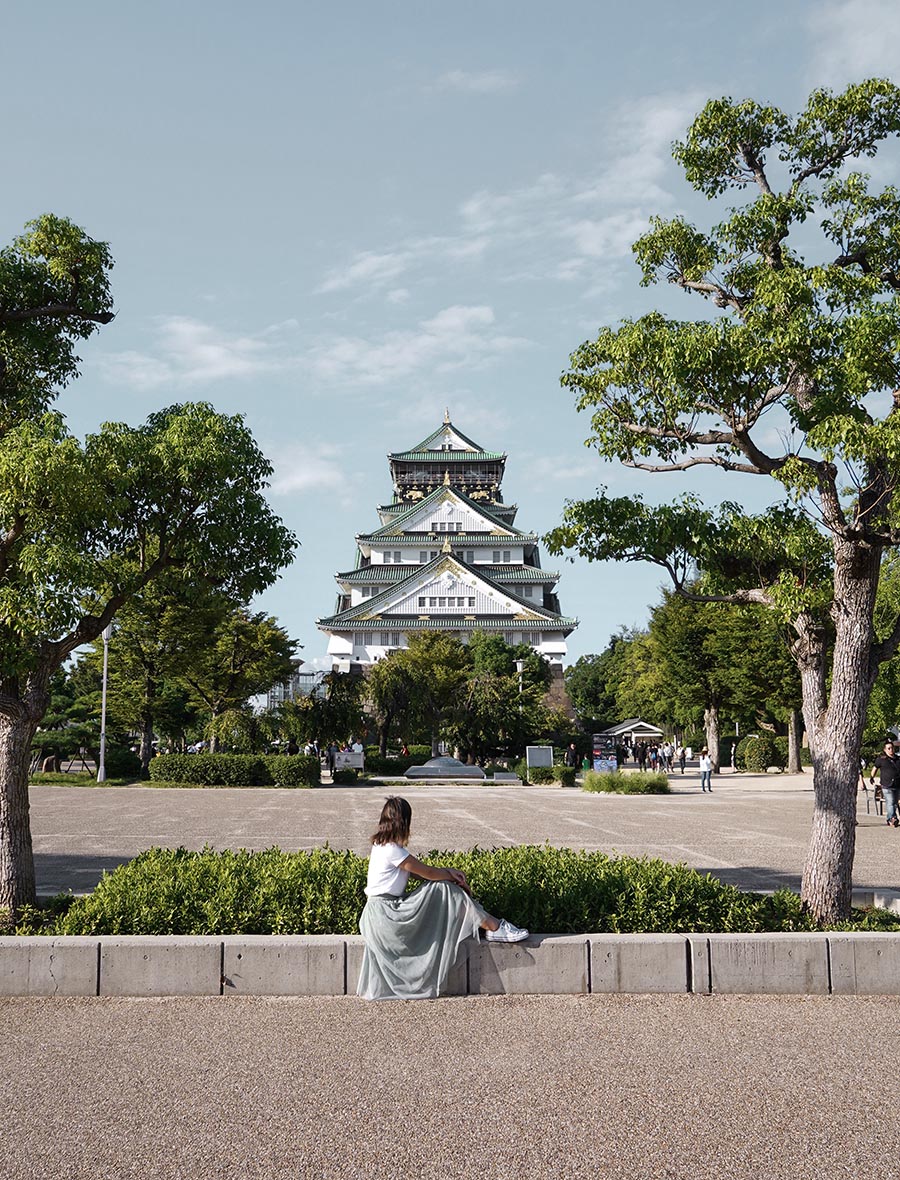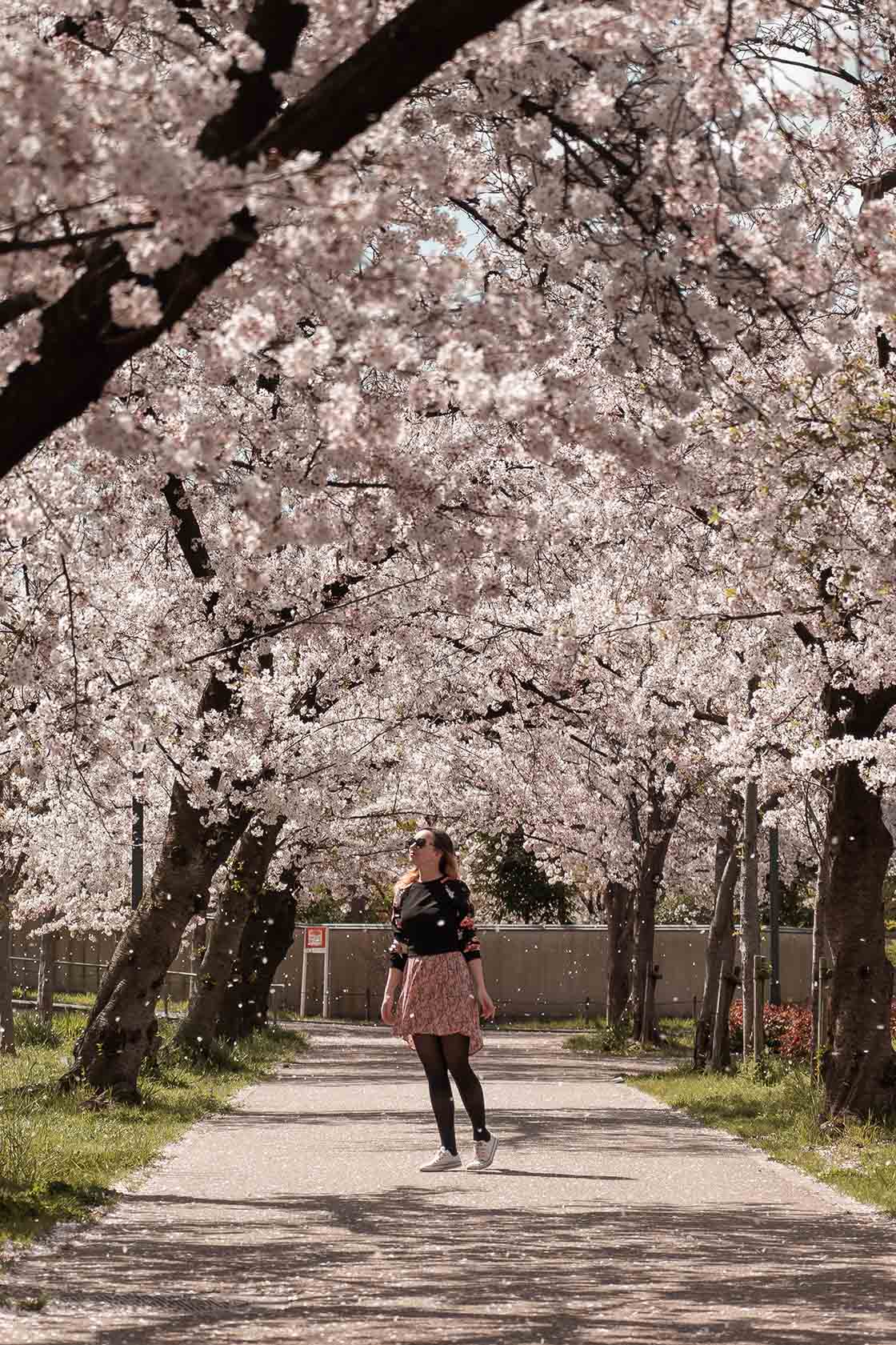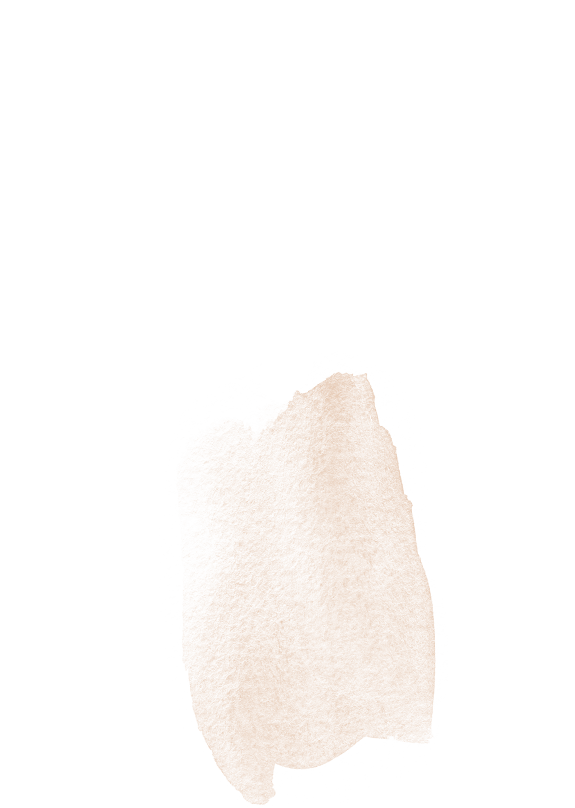 Top Things to Do in Osaka
Osaka Castle
Osaka Castle is one of the most iconic landmarks in Japan. It is towering proudly in the middle of Osaka and it gives you great views over the city skyline. At the beginning of April, Osaka Castle Park is all covered in light pink and white hues as there are over 5000 cherry blossom trees. It is truly spectacular.
Dotombori
The liveliest and the most colorful neighborhood of Osaka. As soon as you set your foot on this busy street that lines the Dotombori Canal, you will be stimulated by hundreds of neon lights, giant moving mascots on buildings, and delicious smells from all the street food stalls.
If there is only one place you have time to visit in Osaka, it should be Dotombori!
Harukas 300
Did you know that the highest skyscraper in Japan is not in Tokyo but in Osaka? (Note: Tokyo Skytree is considered a structure and not actually a building).
With its 300 meters, Abeno Harukas, is currently the highest building in Japan and you can visit its viewing platform, Harukas 300, on the very top. The entrance fee is 1500 yen and the price is more than worth it. Come here for the sunset and enjoy a glass of cold Japanese beer from its terrace bar on the 60th floor.
Shitennoji Temple
Shitennoji Temple is the oldest, officially administrated Buddhist temple in Japan. Due to natural disasters and bombings during WWII, the original structure was destroyed and had to be completely rebuilt. However, you can still feel the mysterious calm atmosphere of this place.
Within its large grounds, you will find a couple of koi ponds with turtles, a Zen garden, and occasional weekend markets.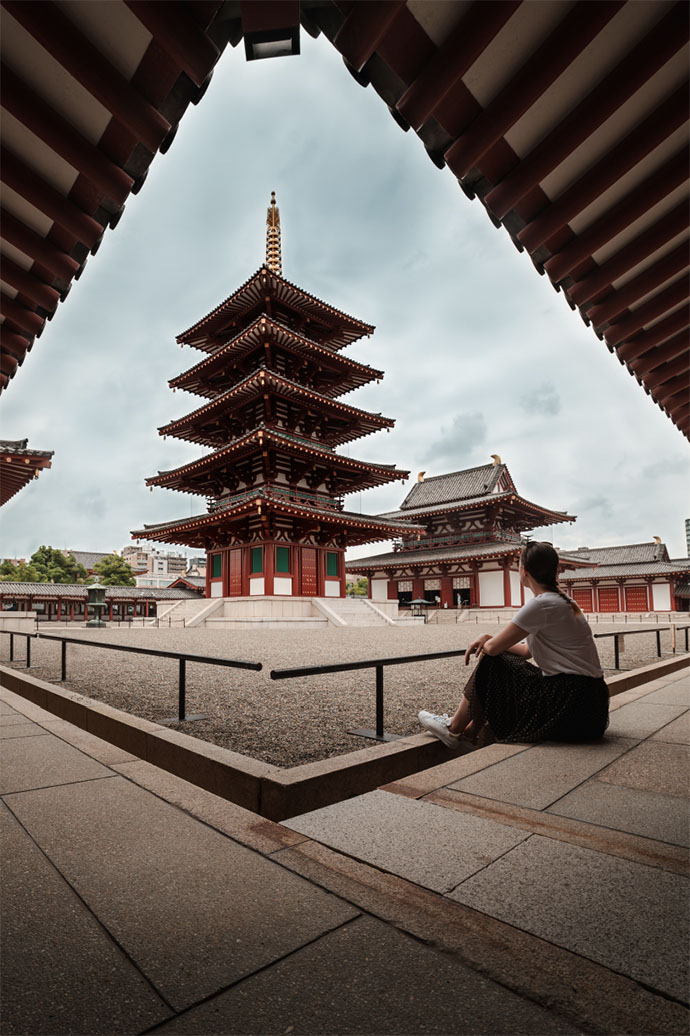 Universal Studios
Universal Studios in Osaka is the first Universal Studios that was built outside of the United States. It quite massive, so you will really need a full day to see and experience it all!
The most popular attractions include – Wizarding World of Harry Potter, Jurassic Park rides, live shows and parades, Despicable Me Minion Park for kids, Water World, and many more.
Umeda Sky Building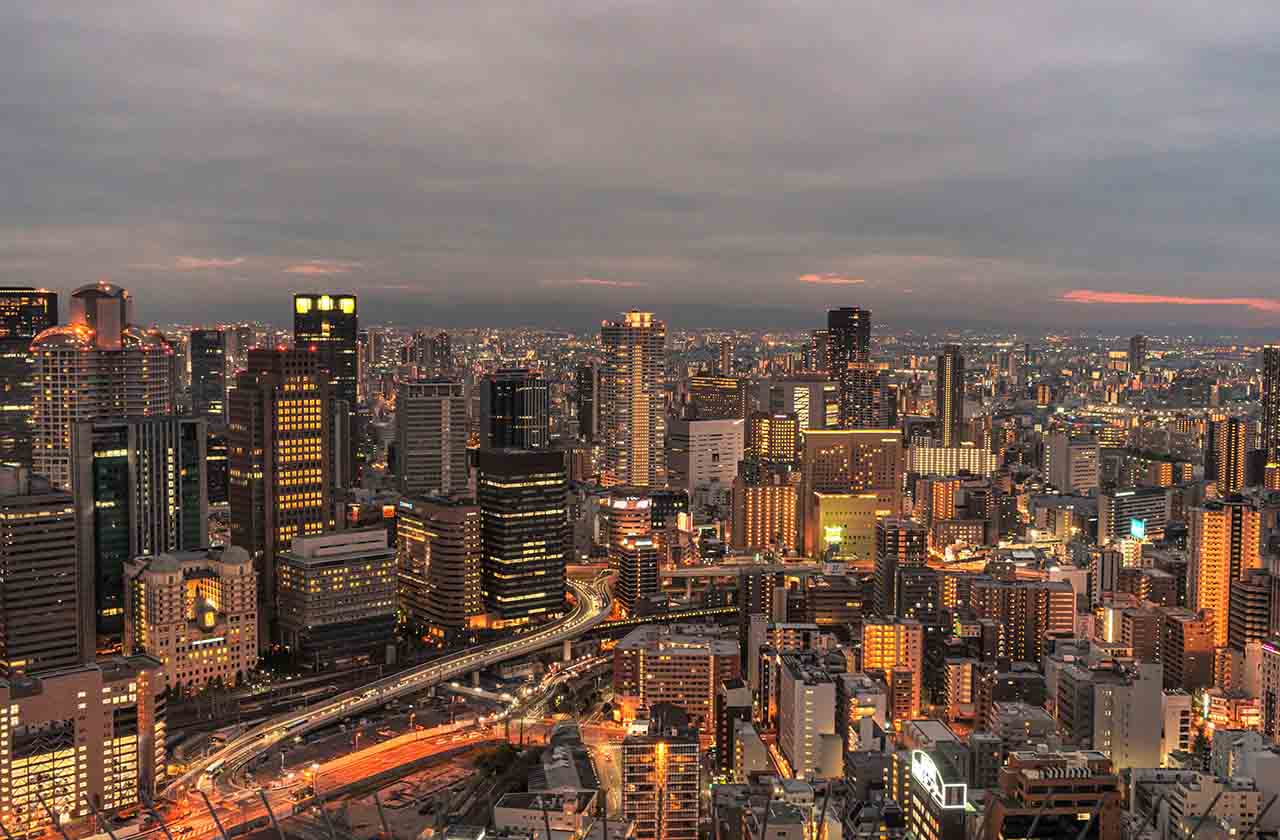 Umeda Sky Building is a perfect place to grab dinner after a long day.
Umeda Sky Building is an architectural gem that will please anyone with a sense for design. This unique skyscraper features an outdoor observation deck that is hanging in the middle of two separate buildings.
It will offer you gorgeous views over the city, the river, Osaka Bay, and surrounding mountains. After visiting the observation deck, take the escalator down to the basement where you will find unique Takimi Koji Gourmet Street, an indoor alley that replicates the townscape from the Showa period and it is full of gourmet restaurants.
Kaiyukan Aquarium
Kaiyukan Aquarium is one of the biggest and most impressive aquariums not only in Asia, but in the world. It is located in Osaka Bay and it hosts 17 interactive exhibits, which will take you on an educational journey from Arctic, through Pacific Rim, to the Ecuadorian jungle.
Join a Food Tour
Osaka is all about delicious food! The culture of this city is built around its cuisine and there is no wonder that it got the nickname "Tenka no Daikoro" or "The Nation's Kitchen".
You can find here unique street food stalls, best fine dining, high-end restaurants, tiny izakayas, eccentric bars, and much more. It doesn't matter what and where you eat, Osaka will always feed you well.
One can get overwhelmed by all the delicious smells from the streets, that's why I always recommend joining a food tour to learn more about the local cuisine, try different samples of popular dishes not only from Osaka but the whole Kansai area, and visit places where only locals go.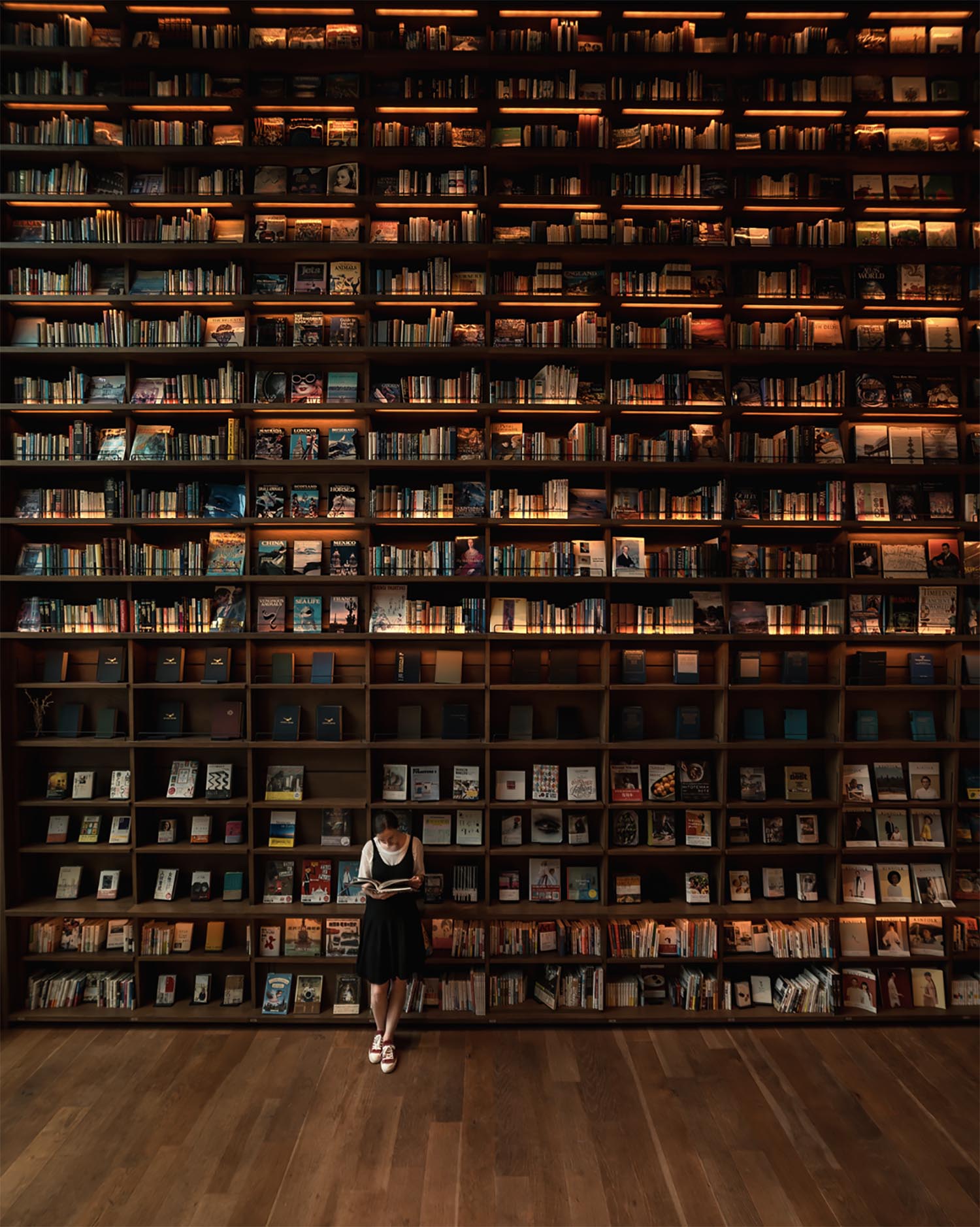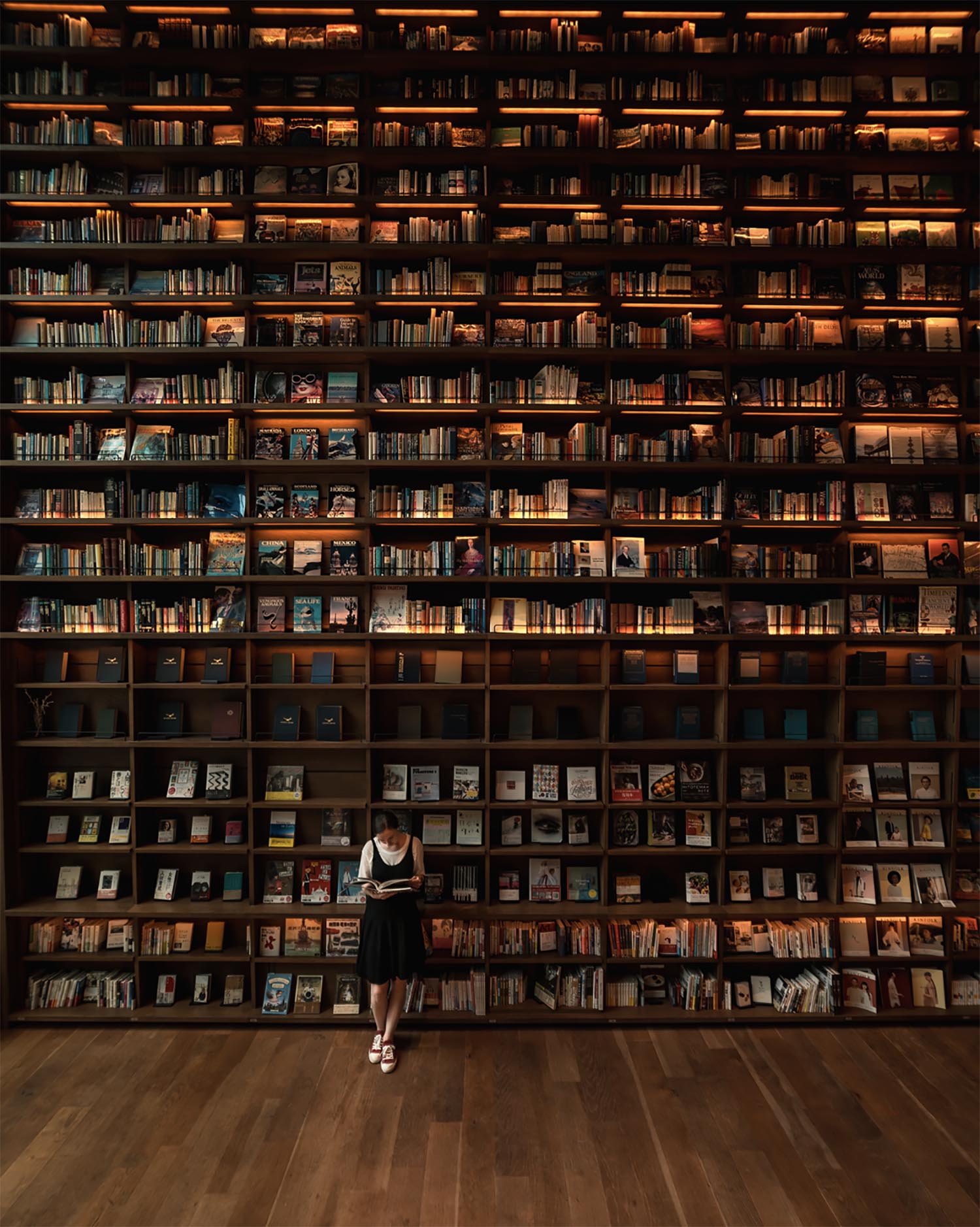 The Best Places to Go Shopping
Besides being the Nation's Kitchen, Osaka has also the reputation to be a shopper's paradise. It is historically a city of merchants, therefore you can expect to find here high-quality merchandise for all budgets! Here are some of my favorite places to go on a shopping spree.
Osaka Station City
The area around Osaka Station has several amazing shopping malls and department stores where you can find indeed everything – from souvenirs, through high-end fashion to local Japanese designer brands.
Grand Front Osaka, Lucua, Hankyu Department Store, HEP Five or Daimaru all offer the best shopping experiences and they are within walking distance from each other.
Covered Shopping Streets – Shotengai
Namba and Dotombori area is known for its covered shopping arcades that can spread through several kilometers. These shopping streets, called shotengai in Japanese, have a long history and they became one of the symbols of the city.
You will find here specialty shops, street food, sweets, and international brands one next to each other, giving the place a special atmosphere.
Orange Street
Orange Street is very hip and refined, lined with trendy cafes, stylish bars, fashion boutiques, craft ateliers, and furniture makers. The area was famous for furniture production, but after WWII it has slowly started to become a fashion center.
It blends beautiful aspects of modern and old Japan and it is worth exploring for a couple of hours.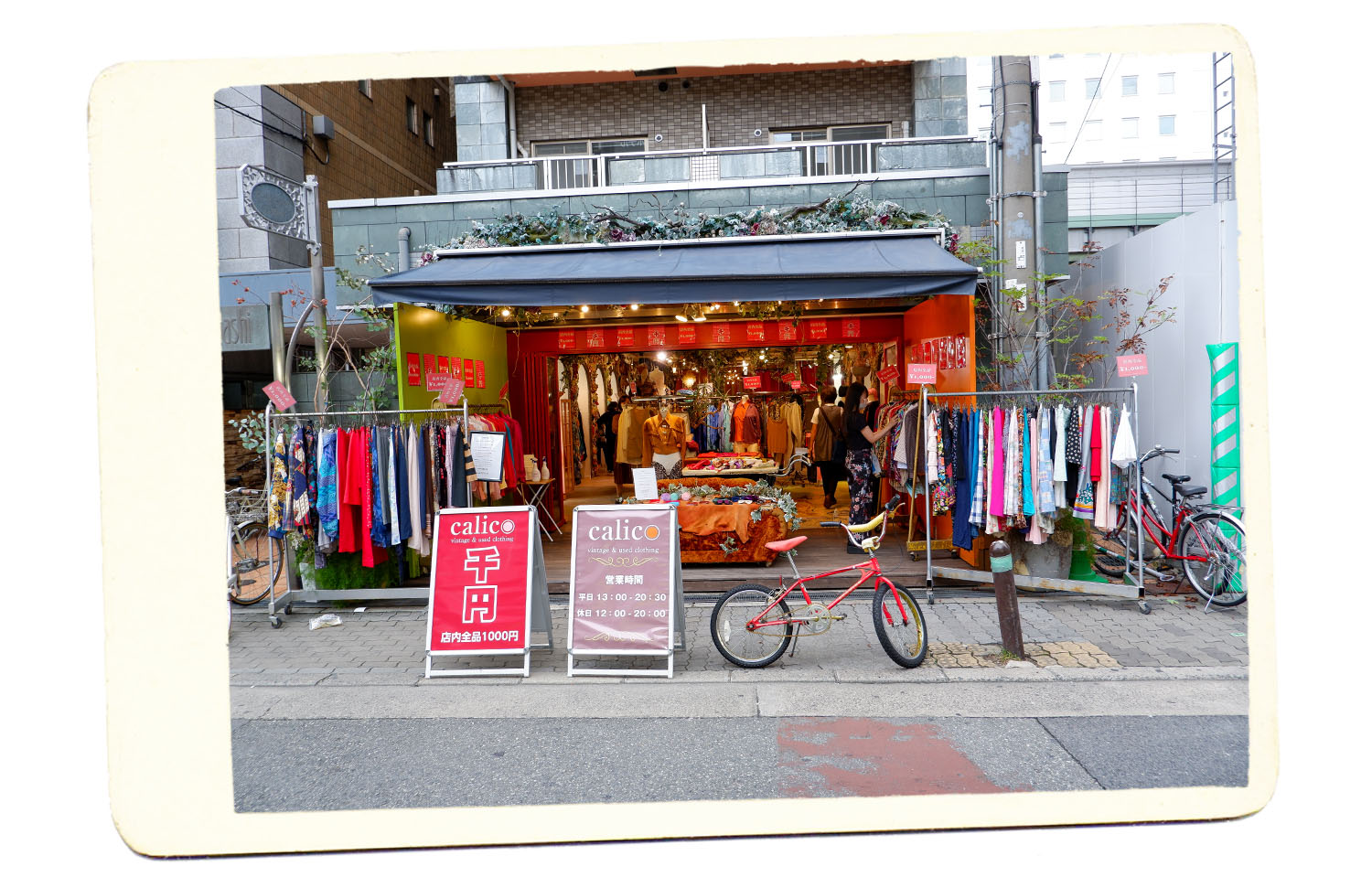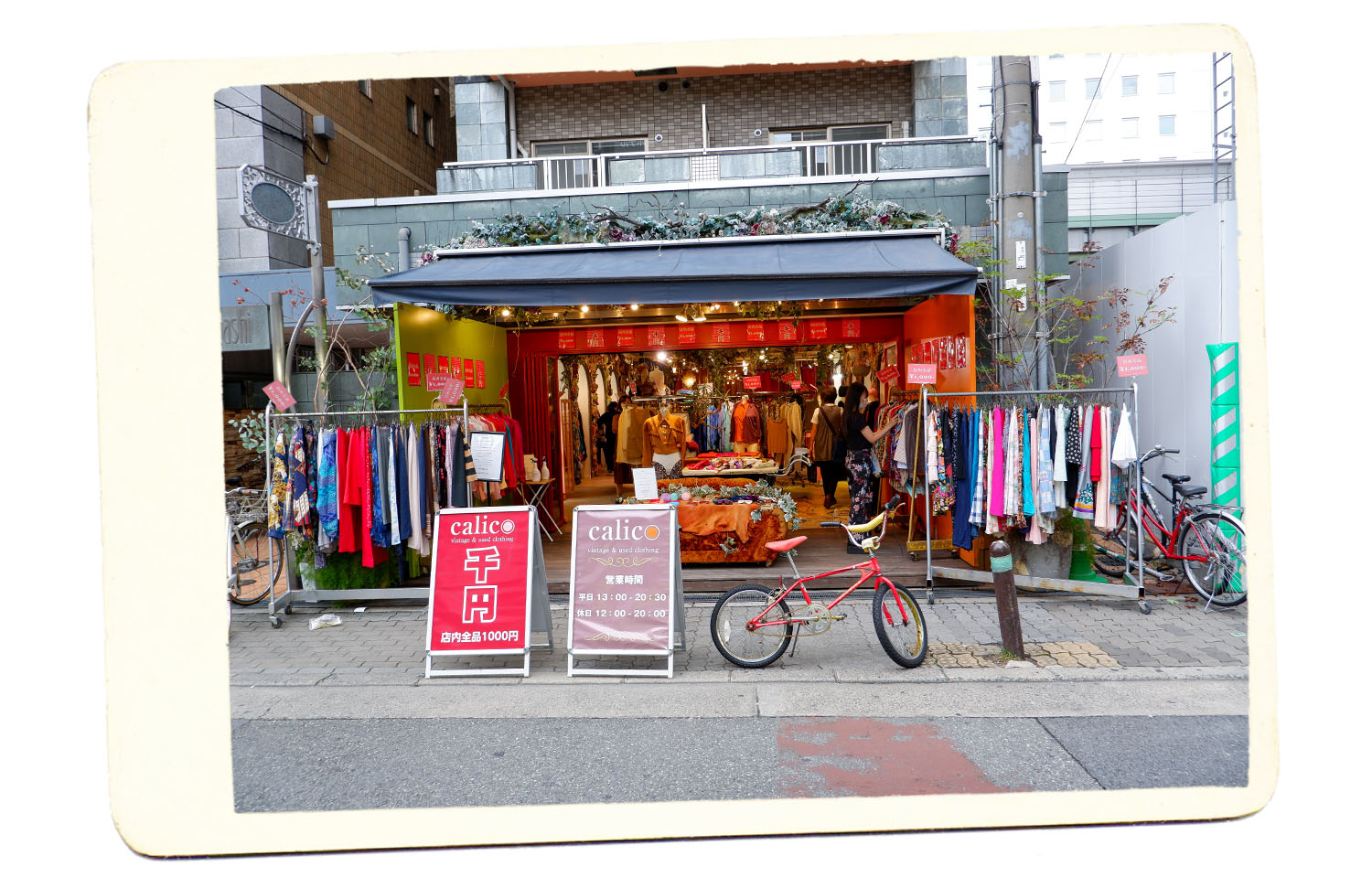 Amerikamura
The name Amerikamura literally translates as American town and it has been a symbol of youth and pop-culture for over 40 years. Its streets are lined with American streetwear boutiques, cafes, and burger joints but the real treasures are hiding in the thrift and vintage stores!
There are several great shops in Amerikamura that sell both used and new items and you can often get them for a fraction of a price that you would pay elsewhere.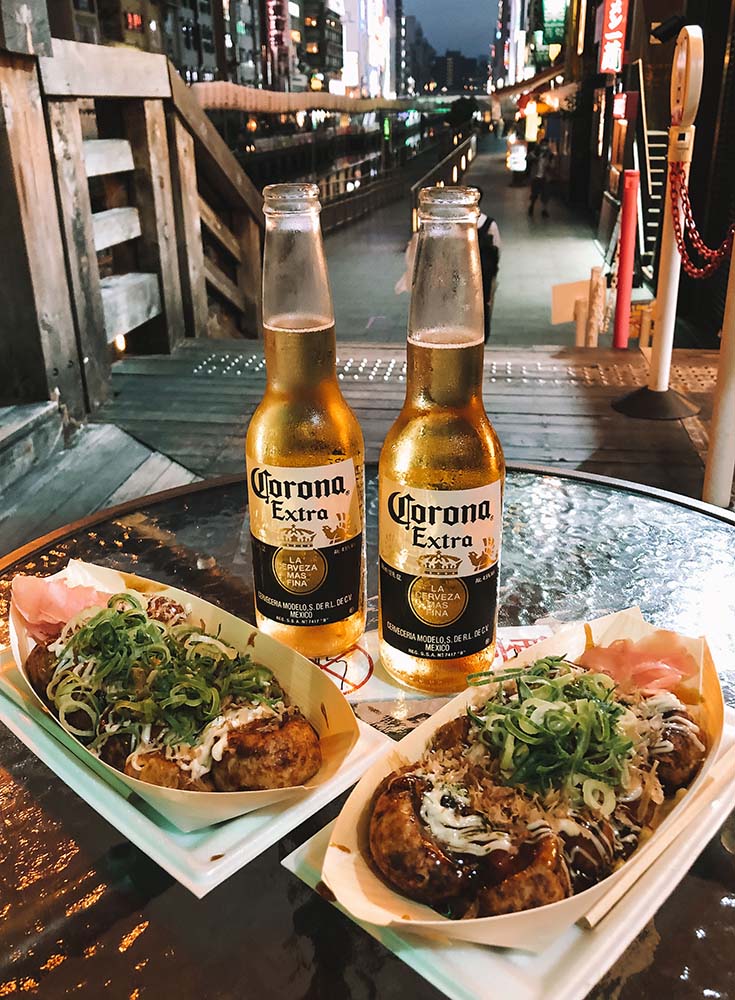 Foods You Have to Try in Osaka
Osaka is a destination for foodies and its true spirit lies in its food culture which is represented by the famous saying: "Kuidaore!" = "Eat until you drop!"
Here are a few dishes that have originated in Osaka (or they have close ties to Osaka and Kansai area) and that you shouldn't miss out!
Takoyaki
Takoyaki is a famous street food that originated in Osaka but soon it was spread all around Japan. Takoyaki are gooey octopus balls covered in delicious takoyaki sauce and sprinkled with nori seaweed or green onions. Locals and tourists love them so much that you can find various souvenirs with them.
In Osaka it is not difficult to find a takoyaki stall, they are literally on every corner and some of them offer different variations of takoyaki, for example with cheese, squid ink, or edamame beans.
My favorite takoyaki stall is Akaoni in Dotombori, which is also listed in Michelin guide as one of the best takoyaki in the city!
Okonomiyaki
Okonomiyaki is my personal favorite Japanese dish. It is a thick savory pancake that is crunchy on the outside and creamy on the inside. It is very popular all over the country and it is considered as one of the "soul foods of Japan."
Everyone loves okonomiyaki!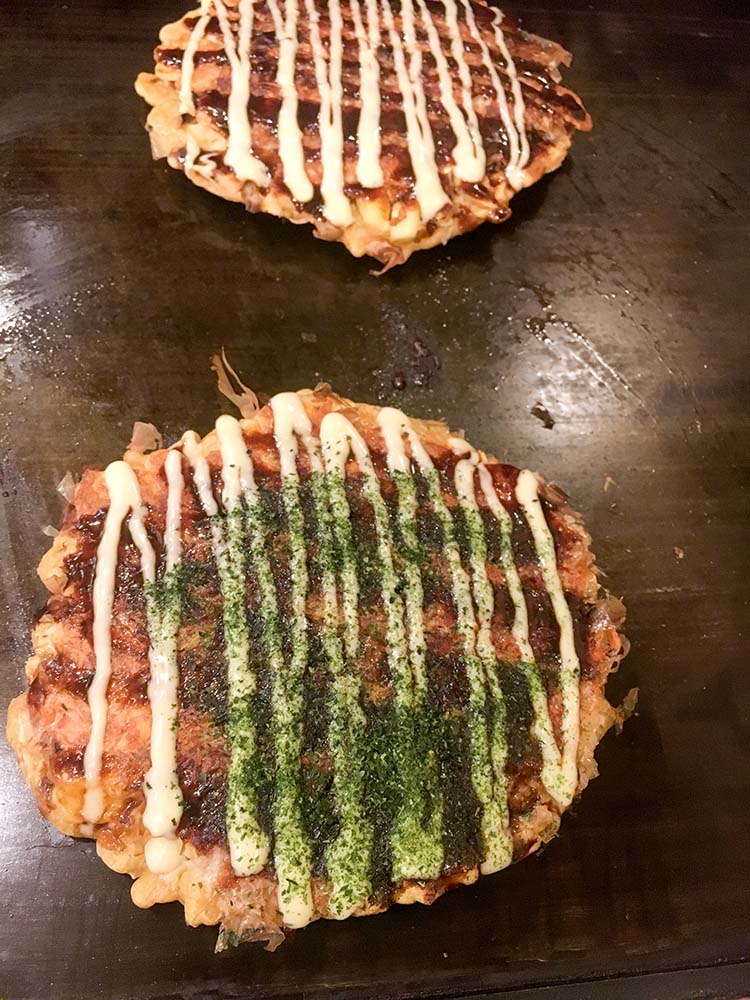 There are two types of this dish – a Hiroshima style with noodles, which is really very thick and heavy, and Osaka style filled with cabbage. I prefer the one from Osaka but I suggest you try both on your trip around Japan.
Taiyaki
Taiyaki is made of pancake batter that is poured into fish molds and filled with sweet red azuki beans and it is sold in the street food stalls. Azuki beans are the original filling but today you can find many other variations, such as matcha, vanilla custard, chocolate etc.
This dessert may seem simple but it has actually a long history. It was created over 100 years ago and its creation remained relatively unchanged ever since.
The name taiyaki comes from word tai which means seabream in Japanese, but it's also similar to the word medetai which translates as happy or prosperous, so this dish is often eaten for a good luck!
Battera Sushi
I bet everyone has already tried or at least heard of sushi. But do you know what battera sushi is? Battera sushi, called also oshizushi or pressed sushi, is a type of sushi that originated in Osaka.
It is made by stacking slices of mackerel, salmon or shrimp that are cured in vinegar, together with kombu seaweed and sushi rice, and pressing them into rectangular shapes. The fish slices are so thin they are almost see-through.
Melon Pan
While melon pan doesn't have its origins in Osaka, nor in Kansai area, it is one of my favorite treats, so here it is! Melon pan is a sweet bun covered in a layer of sweet cookie dough that gives it a bit of a crunch. It is called melon pan because its shape and pattern resembles a melon (cantaloupe), but it doesn't have a melon flavor.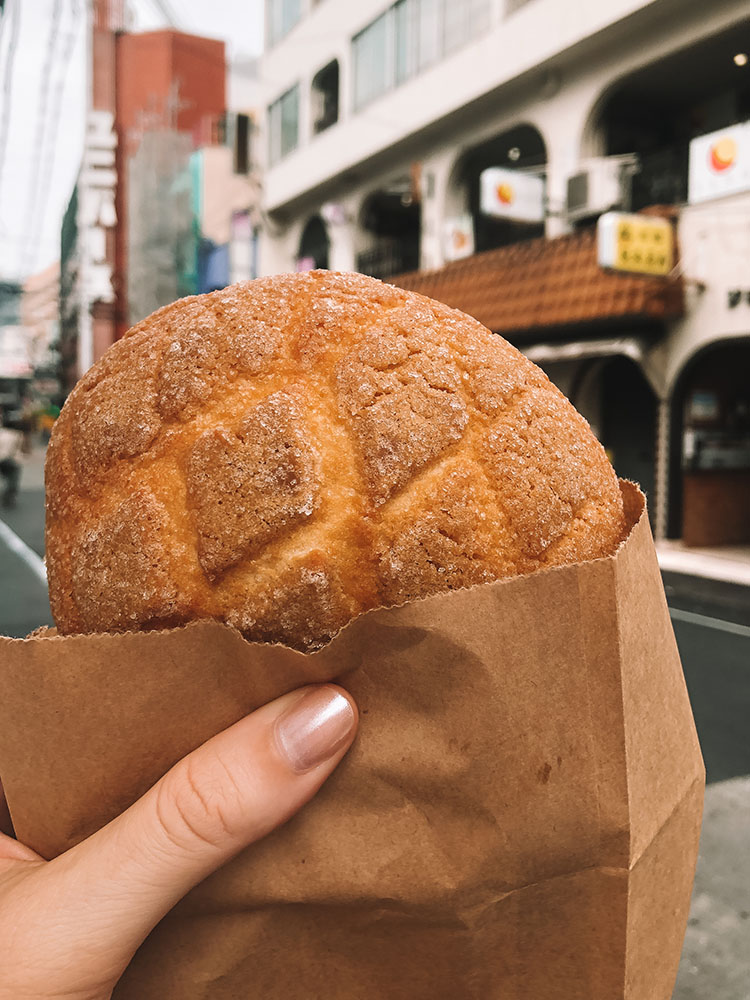 I love the basic melon pan, but you can buy many variations, for example with chocolate chips, filled with whipped cream, strawberry flavor etc. If you see a stall that sells these goodies freshly baked, treat yourself to one! Otherwise, those from 7 Eleven are also pretty good.
Kushi Katsu
Another Osaka's favorite is kushi katsu – a dish of meat or vegetables cut into mouthful pieces, stuck on a skewer, battered, and deep-fried to a crispy golden finish. Kushi refers to the bamboo skewers and katsu means meat cutlet.
The very first kushi katsu was prepared in 1920 in Daruma restaurant that served this rather simple dish to the groups of labour workers who were coming home after a long day. Today, kushi katsu is enjoyed by everyone and it is well-paired with a beer or sake.
Kitsune Udon
Dishes with udon noodles are popular all over Japan, but the standard kitsune udon from Kansai region is characteristic for its light broth and a piece of deep-fried tofu, which simmered in a sweet sauce. It is said that this dish was first created in Osaka and it represents the true soul food of the city.
And where does its name come from? There is a saying in Japan that "fox likes to eat tofu" and kitsune means fox.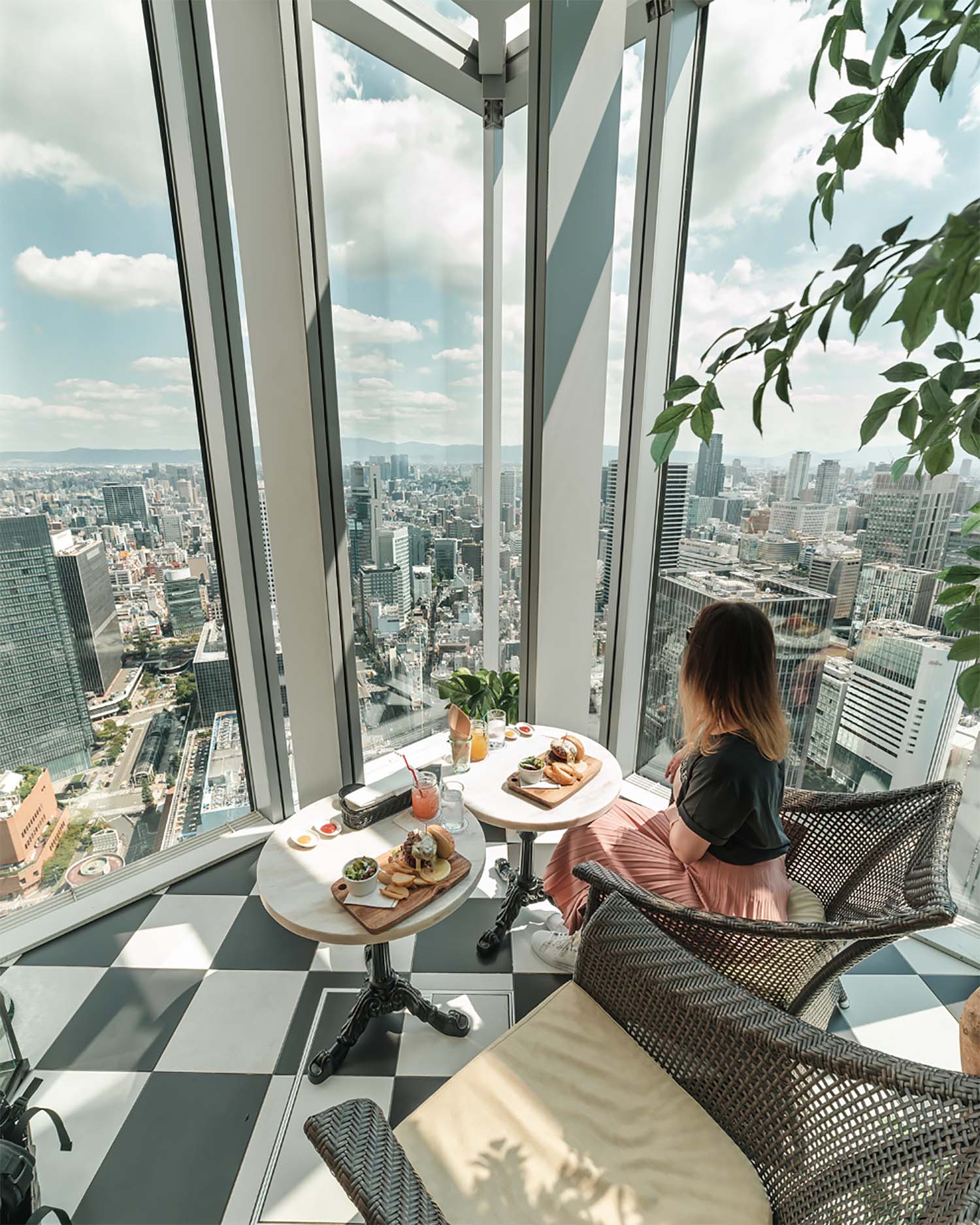 The 33 Tea Bar and Terrace
Where to Eat and Drink in Osaka
For Breakfast
The 33 Tea Bar and Terrace – Besides delicious food and coffee this places offers you epic views from the 33rd
Café Street near Namba Station is full of cute cafes. My favorite is Café Mog Namba that makes the fluffiest pancakes.
For Lunch
Picnic in Tennoji Park – Tennoji Park spreads right under the highest skyscraper in Japan – Abeno Harukas. It is lined with a variety of cafes and restaurants serving Japanese and international dishes. Some of the cafes will pack you a picnic hamper with food, drinks, and a blanket so you can eat your lunch outside on the lawn while enjoying a relaxed afternoon.
For Dinner
Izakaya Toyo – If you watched the Netflix documentary Street Food, you must remember Toyo's positive attitude and touching story. His Izakaya is located nearby Kyobashi station and I can highly recommend visiting this place. However, it is not open daily, so check out the opening times beforehand.
For Drinks
Misono Building – The 2nd floor of this unusual building in Namba is full of quirky bars with different themes! You can find here a maid café, a vintage Nintendo bar, a room full of Pikachu toys, and a pub where they give you a haircut, or a shisha bar.
Deepening Submarine Bar Shinka – In this bar, you will feel like inside a submarine.
Kinguu – Another theme bar, but this time you will find yourself in a Victorian horror.
If you are a fan of fancy cocktails, don't miss out on Bar Augusta or Bar Nayuta.
For International Cuisine
If you are traveling around Japan for a while and you are craving something different than Japanese food (for a change), Osaka has some amazing international cuisine restaurants. Here are some of my favorites: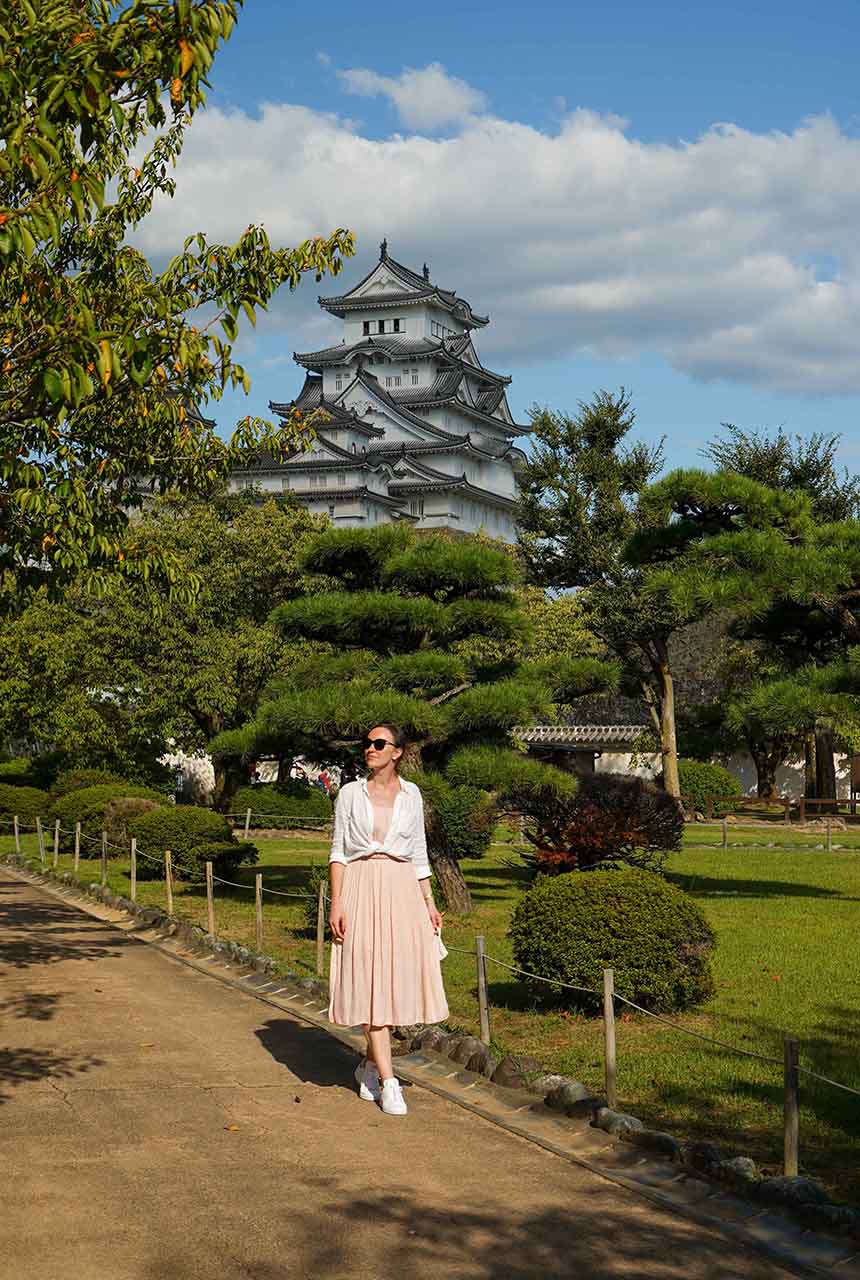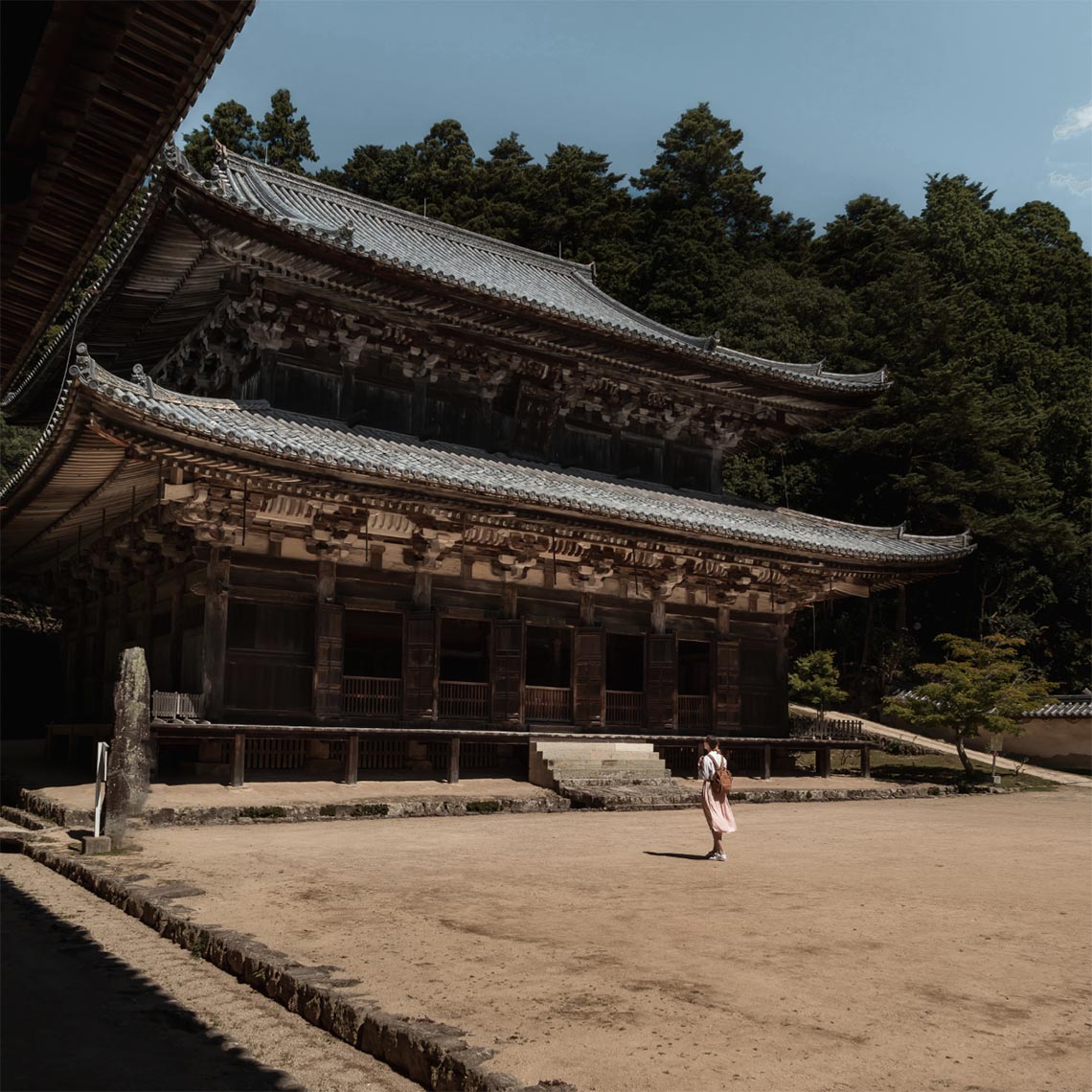 The Best Day Trips from Osaka
Osaka is the perfect base to explore Kansai region as it is located right in its center. Kansai is a vast area with a lot to see. Here are few of my favorite weekend escapes.
Himeji
Himeji is a small town in Hyogo prefecture, about an hour train ride from Osaka Station. It is famous for its magnificent white castle that is towering above the city center and is one of the 12 remaining original castles of Japan (most castles were destroyed by natural disasters or during WWII bombings).
Himeji Castle is not the only great place to visit here though! In the surrounding mountains, a beautiful wooden temple is hiding. Shoshazan Enyo-ji temple was founded in 966 and it has the same spiritual importance as Koyasan, but today it is more known as the filming location of The Last Samurai.
Kyoto is also within one hour by train from Osaka, but I would strongly recommend you stay there for more than one day. For inspiration on what to do in Kyoto, check out this 3-day Kyoto itinerary.
Kobe
Port city Kobe is about a 30-minute train ride from Osaka station and it's well-known mainly for the famous Kobe beef, however, the city itself has much more to offer. Stroll around the port, visit a gallery, take a cable car up to Mount Rokko, or hike up to the Nunobiki Waterfalls…
There are many possibilities for how to spend here a pleasant day.
Nara
I bet many of you heard of Nara and would like to visit this charming little town, which is located less than an hour train ride from Osaka station. Nara is famous for its large park with over a thousand of free-roaming deer that like to just hang around and you can feed them.
Besides the deer, Nara has many amazing temples, breathtaking gardens, and a unique food scene so it is definitely a place to visit for one day!
Katsuo-ji Temple
Katsuo-ji is a mysterious Buddhist temple set in the mountainside in the north of Osaka. It is beautiful all year round but particularly in autumn as it is surrounded by countless maple trees.
You can get to to Katsuo-ji by red Midosuji metro line (leaves from both Umeda and Namba stations) and then take a bus that will take you right to the temple. The temple grounds feature Zen gardens, a koi pond, several halls, a souvenir shop, and a restaurant. It is a nice half-day trip from Osaka.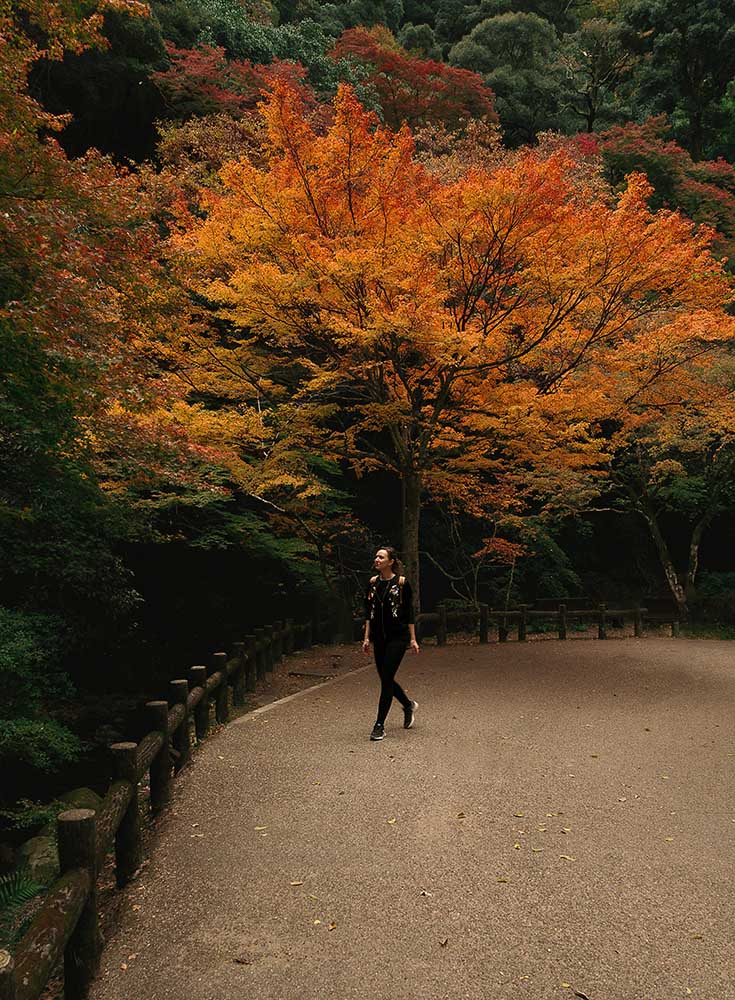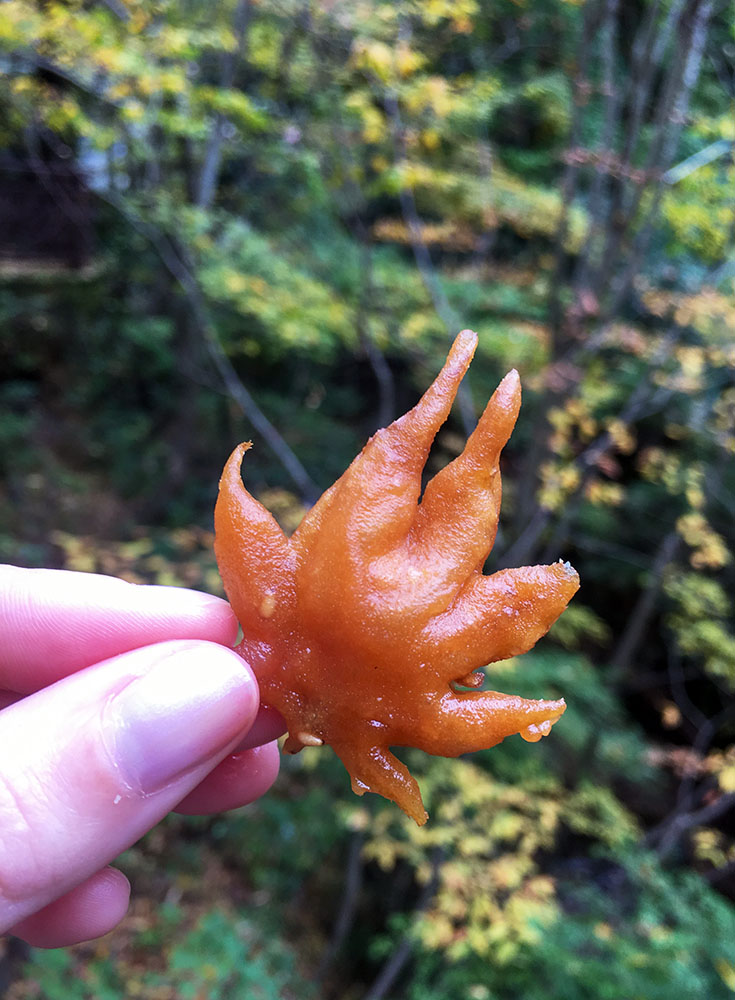 Minoh Falls
Another great autumn destination is Minoh Falls in the north of Osaka (it is actually possible to hike there from Katsuo-ji temple, but heavy rains often make the path inaccessible so check in advance if there was any damage prior to your hike).
Minoh Falls is an easy hike from Mino-o station through a magical forest with the most beautiful colors in autumn. In Mino-o, they have a specialty that you should try once there. The area is all covered in maple trees and the locals actually go to pick up the leaves and deep-fry them.
It is a strange but yummy and crunchy treat! Have you ever eaten a leaf?
Mount Koya
Mount Koya, or Koyasan in Japanese, is one of the most unique and beautiful places you can visit in Japan!
This UNESCO Heritage Site is located in Wakayama Prefecture on the south of Osaka and the journey there might be a little longer (something over two hours included a cable car that will take you to the mountain top), but it is surely worth your time!
Koyasan is the center of Shingon Buddhism and it is an important pilgrimage place. The whole area is simply breathtaking. You can even spend a night here in one of the older temples that were turned into lodgings for pilgrims.
Hoshi No Buranko
If you are craving a day in nature, Hoshida Park will welcome you with open arms. Located in the Ikoma Mountains that stretch on the borders of Osaka and Nara prefectures, this forest park is one of Osaka's best secret spots to watch autumn foliage.
Hoshi No Buranko is one of Japan's largest wooden-floor suspension bridges and its name poetically translates into English as The Star Swing. Besides the bridge, there are other attractions in Hoshida Park, like a climbing wall, and the hike is enjoyable all year round.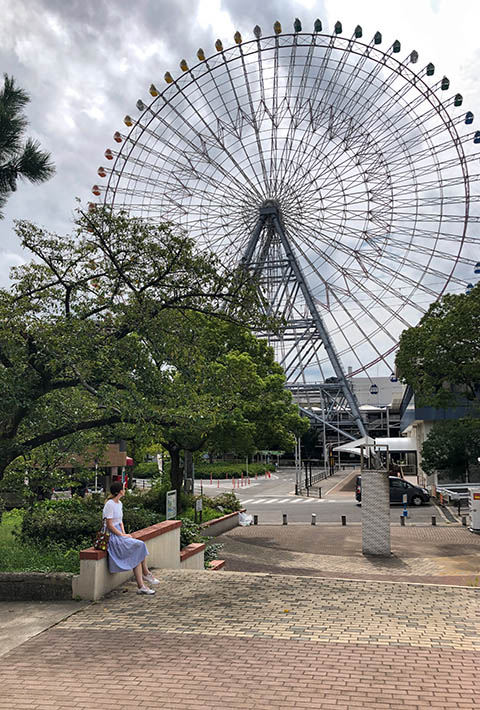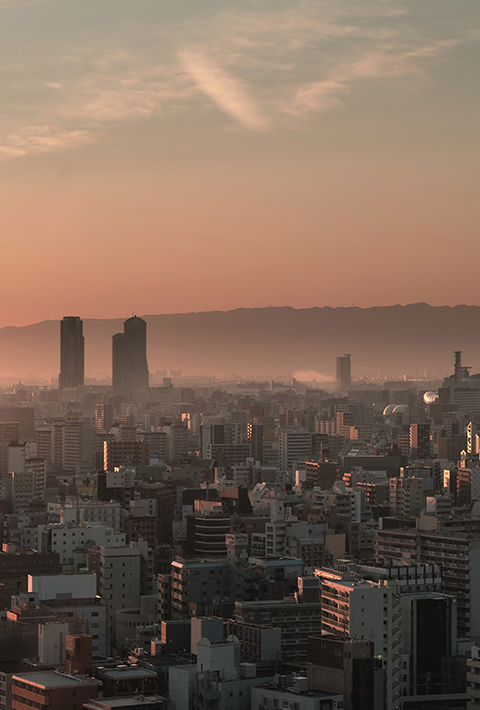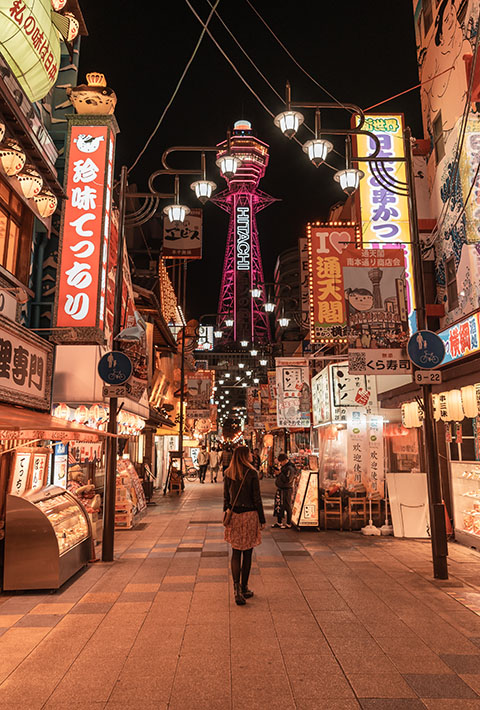 Helpful Tips and Fun Facts
On Tipping
Tipping in restaurants is not a common custom in Japan and some waiters and business owners may be even offended if you want to leave them a tip (they try to always deliver impeccable service and they don't feel they need to be rewarded for it).
However, if you are joining a tour, it is always nice to leave a tip to your tour guide.
Convenience Stores + Vending Machines
In Japan, convenience stores and vending machines are on every corner. If you decide to purchase something, don't consume it while walking, otherwise, you can experience some looks of disapproval.
In Japan, everyone appreciates their clean streets so they simply stop to enjoy their drink or snack and then move along, so they don't make mess.
Maybe you heard that there is a lack of rubbish bins in Japan and that is true! You can usually find them nearby vending machines and convenience stores, so if you eat and drink there, you have a place to throw your garbage away.
Taking the Train
Trains are a quiet place in Japan and the same stands in Osaka. Listening to loud music, talking on your phone, or speaking loudly is considered very rude.
Try to Always Have Cash on You
Japan is a country where people still use cash, rather than credit/debit cards. Even though they are becoming more and more common, not all the places accept cards and especially not international ones.
ATMs in Japan can be quite old-school and not all of them accept cards of different banks. Your best shot to withdraw cash is at 7-Elevens. You can find a 7-Eleven on almost every street and they also have personalized ATMs in some train stations.
Which Side of the Street to Be On
If you travel across Japan and you visit Osaka, you will notice that people here walk on the sidewalk and stand on escalators on a different side than the rest of the country.
Osakans walk and stand on the right side, while in other cities it is on the left. And why is that you may ask? The explanation lies in the past when Tokyo was the city of samurais and Osaka the city of merchants.
Samurais preferred to be approached from the left so they could draw their swords more easily, while merchants usually held their money in their right hand to be able to protect them better from strangers (note – this more of a rumor and a funny story to tell rather than a real historical fact).

I hope you enjoyed my little guide to Osaka. If you have any questions, please don't hesitate to ask us in the comments!
Have you ever been to Osaka? What are your impressions of this city?